When love happens, it is totally unexpected.
Ayomipo and Adeniyi's love story kicked off in a very sweet way. They literally met while she was walking back to her hostel in school. Right, so unexpected but sweet. That meeting grew into a deep friendship and now it has led to them spending their forever together.
For their pre-wedding shoot captured through the lens of the Awgzz, you just have to love the vibrant colours and the couple's totally playful mood throughout the session.
When you are done here, do check out more features here and enjoy!
We met on the 5th of February 2010, in the University of Lagos, the school we both attended. That day my friend Jamila could not come with me to the Library, so I went alone and read till the library closed. When I left, I walked down to the cab park, but "fortunately" for me, there were no cabs, because it was pretty late and I had to walk to my hostel! Because of the distance, I had gotten so tired, hungry and very irritated that I just wanted to have my bath, eat and sleep. Then Niyi walked up to me and said hi, I responded and then he asked me if I remembered him, I looked at him and I said no, then he said he was just joking, so he introduced himself. At that point I was super annoyed in my mind I was like "who is this one now?"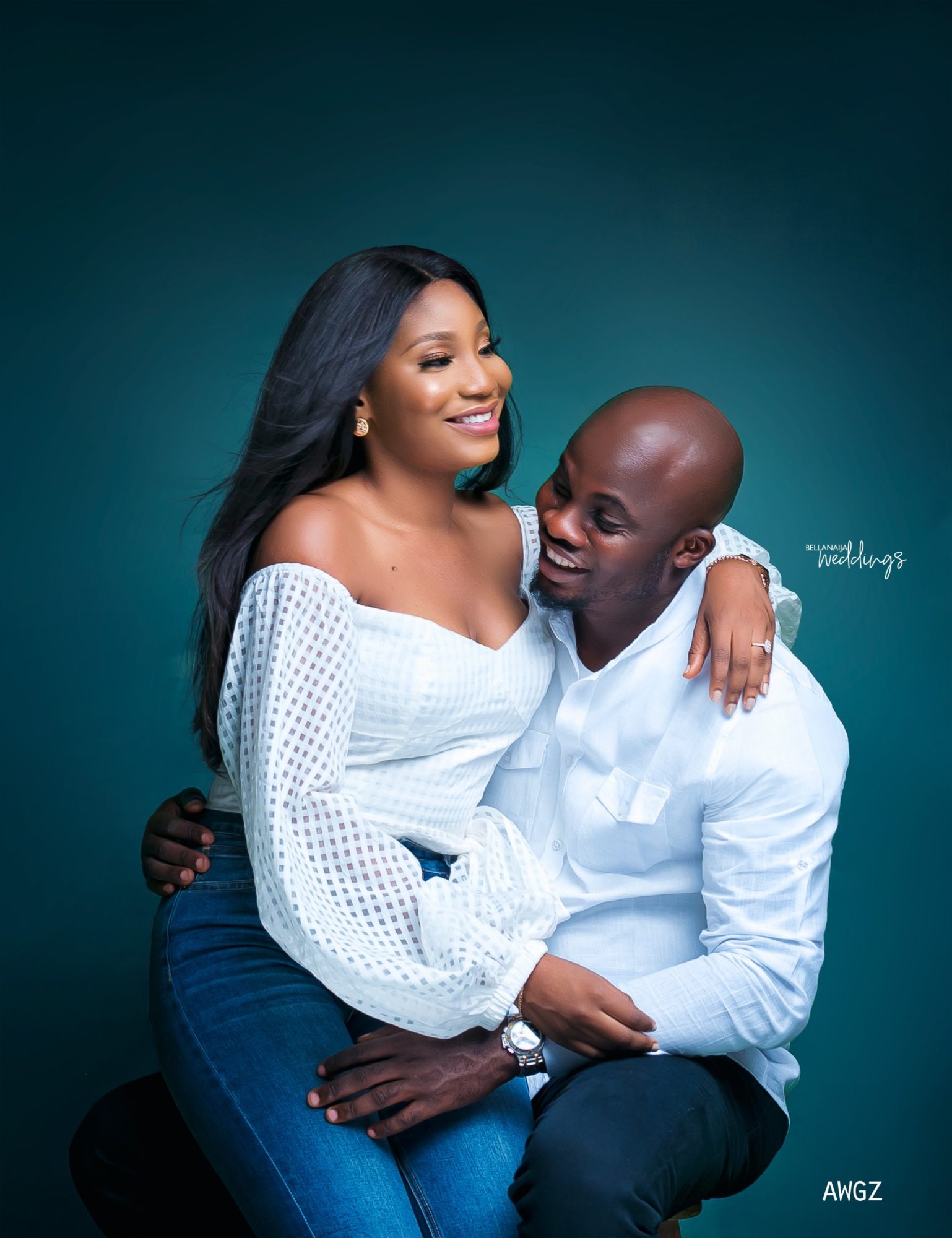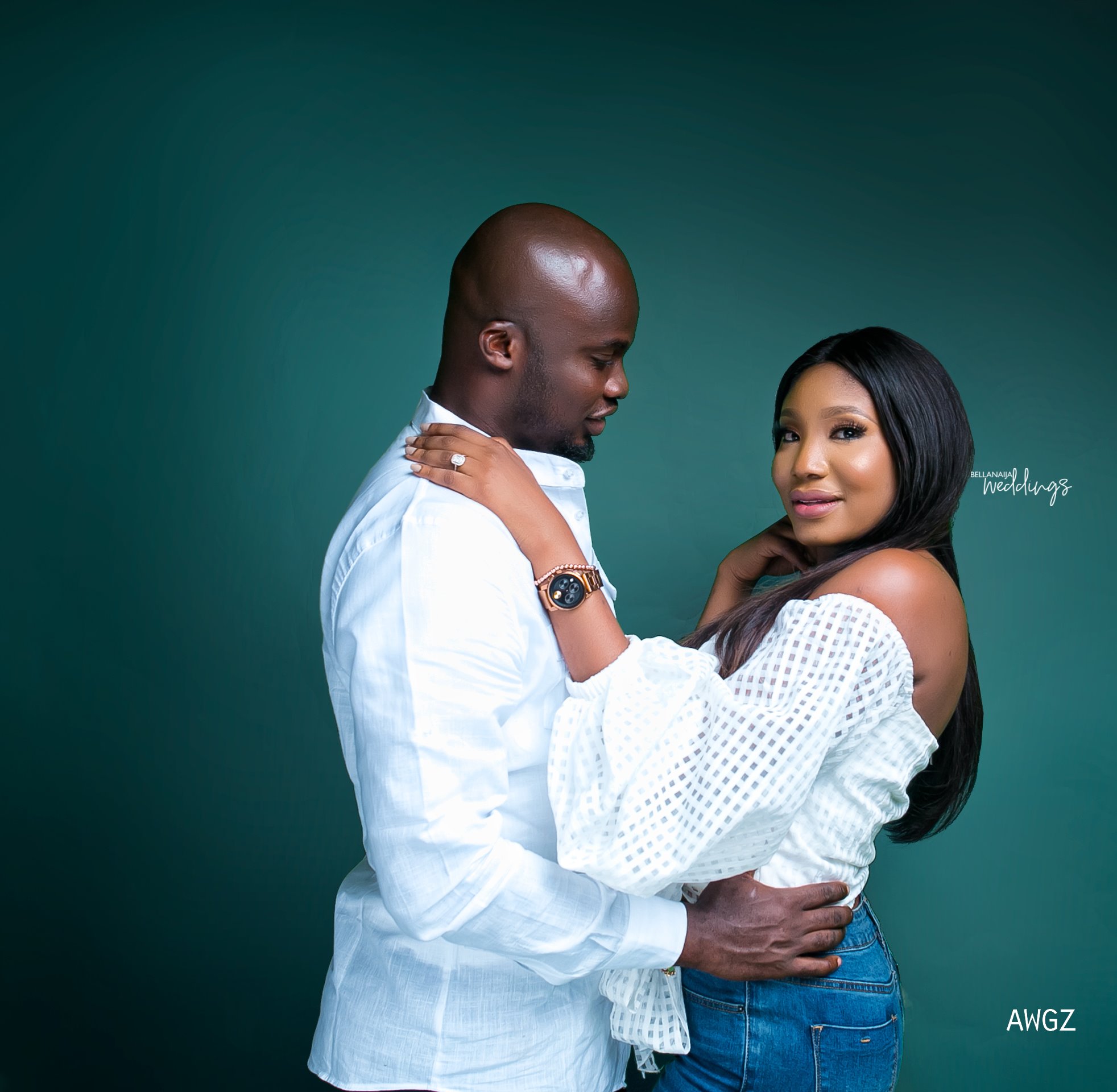 Anyway he did not give up, he asked for my number and I declined, he continued to walk with me and talk to me, when I got to my hostel, he asked if that was my hostel and I told him, yes, so he said he had friends in my hostel. One of them happened to be my very close friends so, immediately I became nicer since he was my friend's friend and I gave him my number. I remember saying to him that "don't be calling my phone anyhow! And walked into my hostel.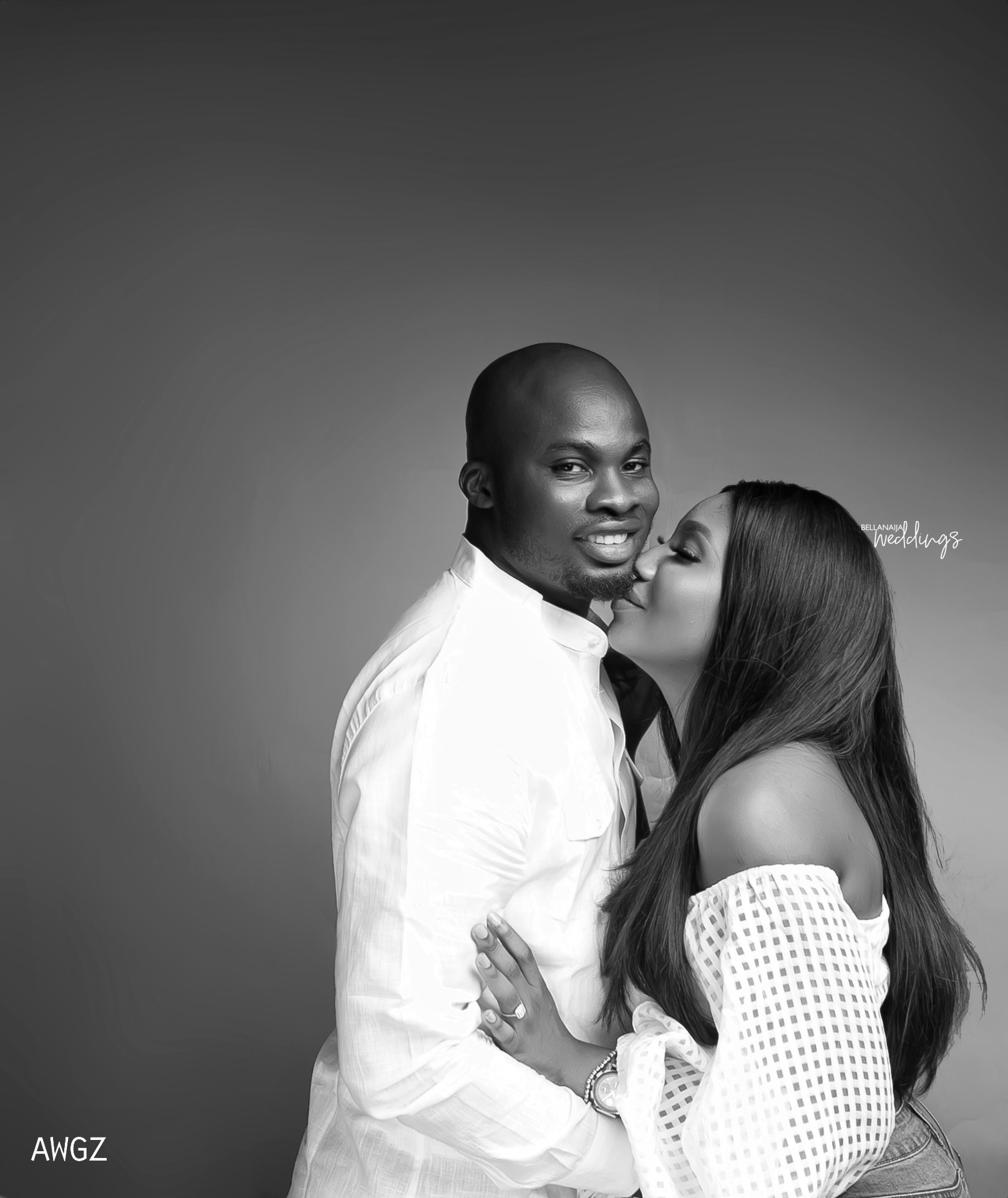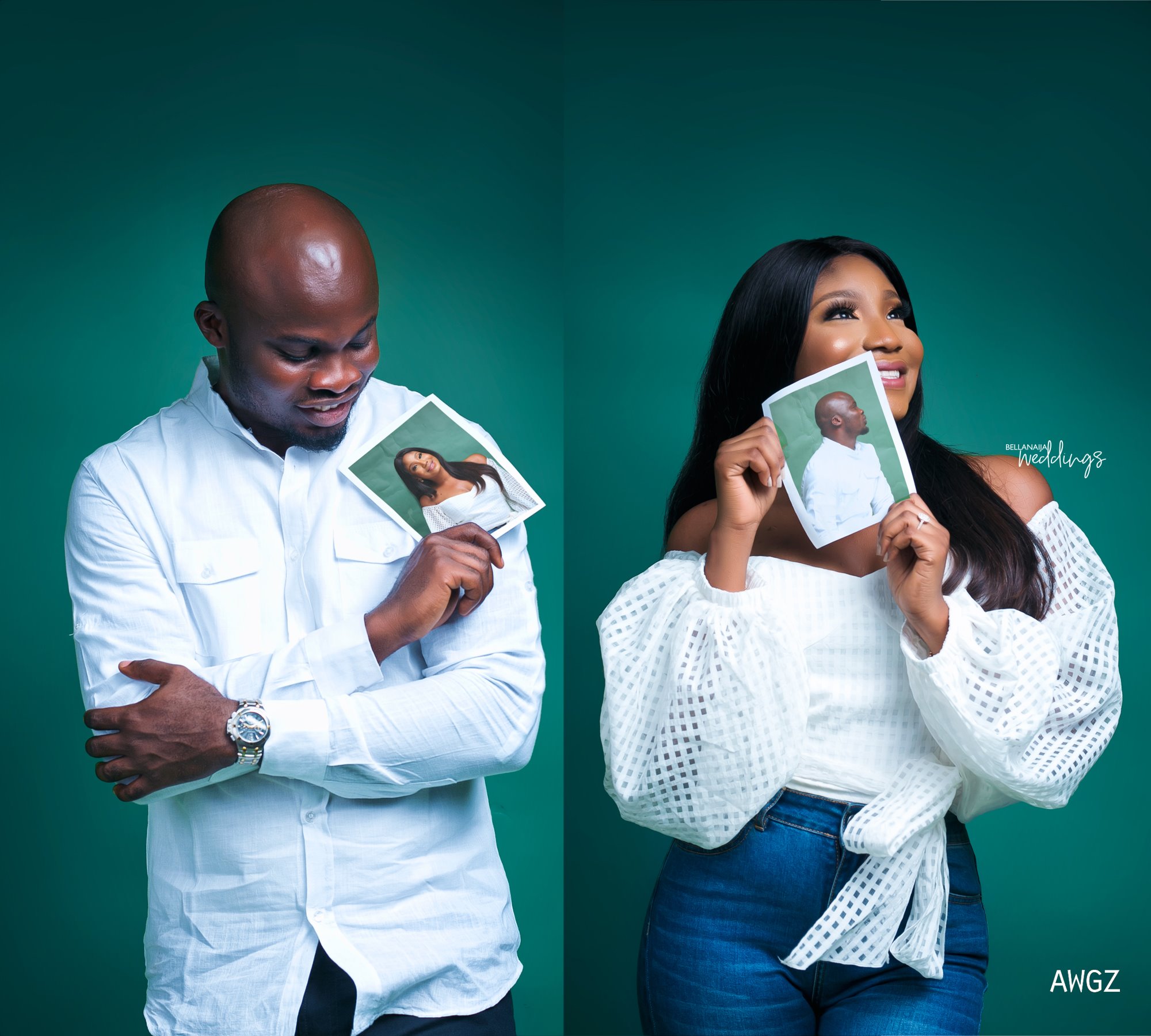 He started visiting me about a week after we met, he was really kind, however, I wasn't interested in dating him at all, I said to myself, he could be my friend and that's all. As time went by, I realized that he was very different! He was the first guy that would come to see me almost every day but never ever made any physical advances towards me, that was a plus! I really liked that about him and it just made me comfortable around him. He was also genuinely concerned about my welfare, I feel sick about two weeks after I met him and he was genuinely so kind to me during this period. I remember there was an assignment I had to submit but I was so weak to go to school, so he took it to my class rep for me.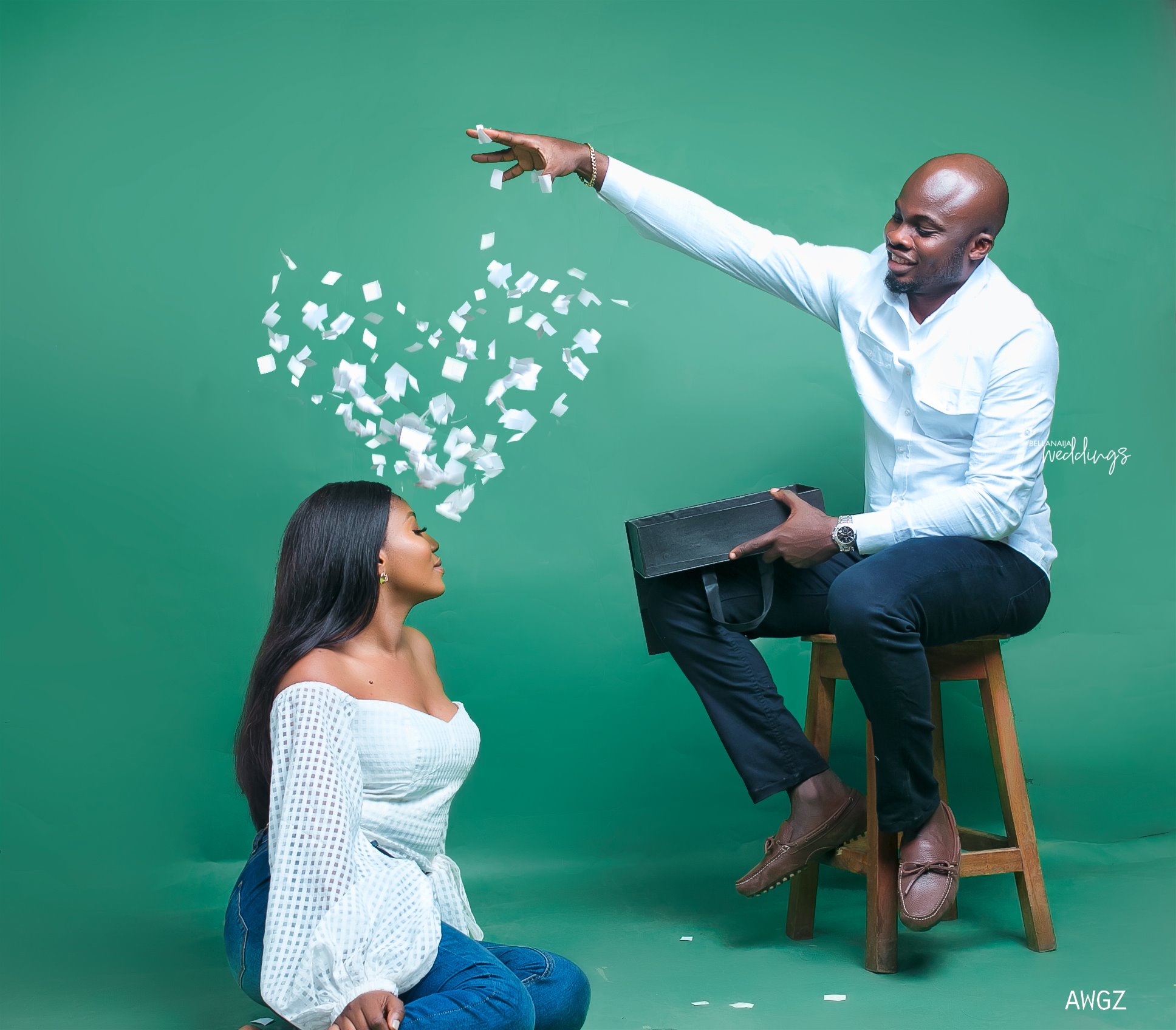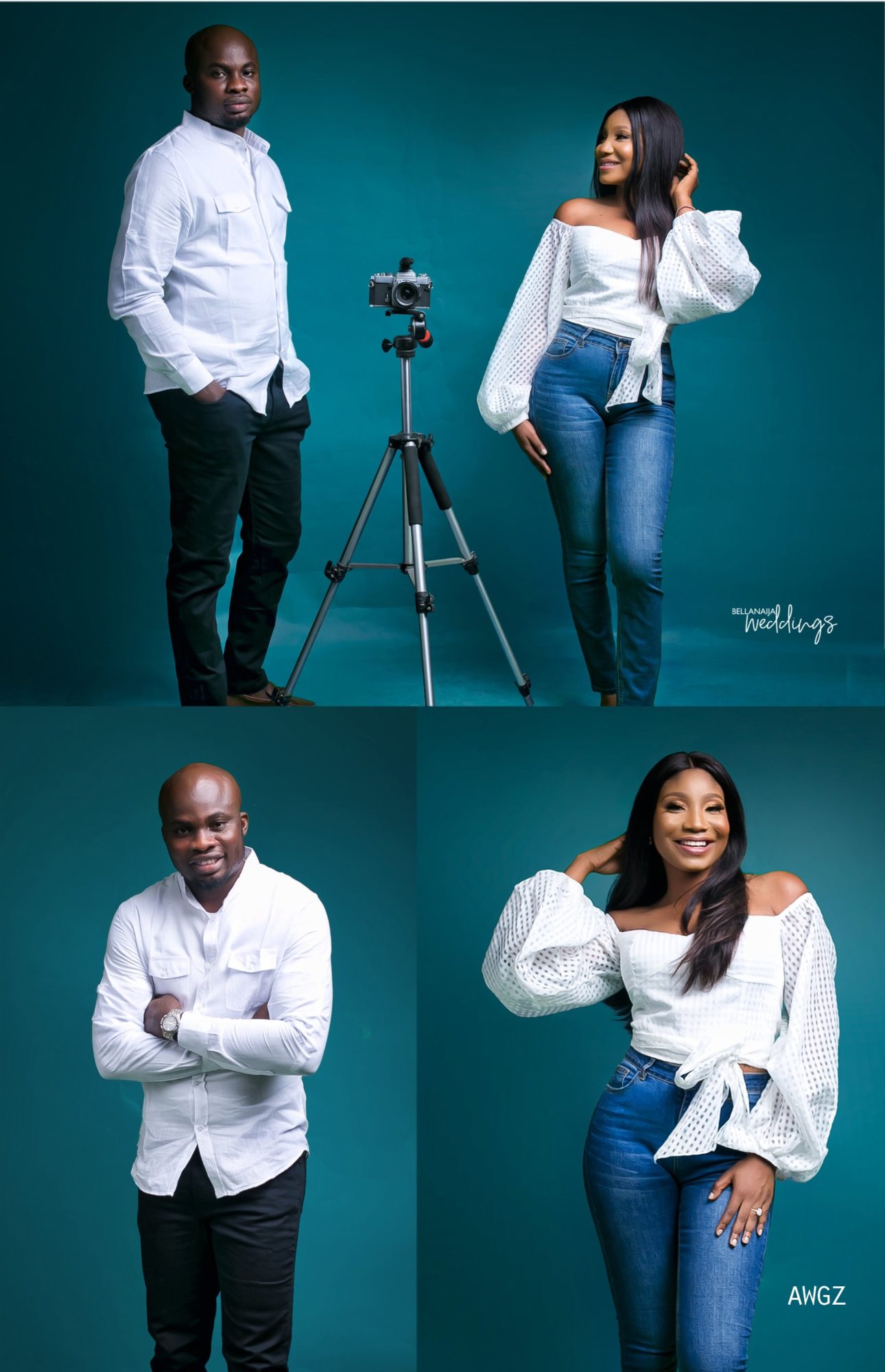 Eventually, he asked me to be his girlfriend and I said yes. When we started dating we were not thinking about marriage, I mean we were very young. While we were dating, I would not say our relationship was perfect! We had our ups and downs but we were just determined to stay together regardless of whatever happened between us. It was when I was in Law school in 2013/ 2014 that I realized that Niyi was my everything! At this point, our relationship had taken a new dimension and I could not even imagine myself with any other person but him.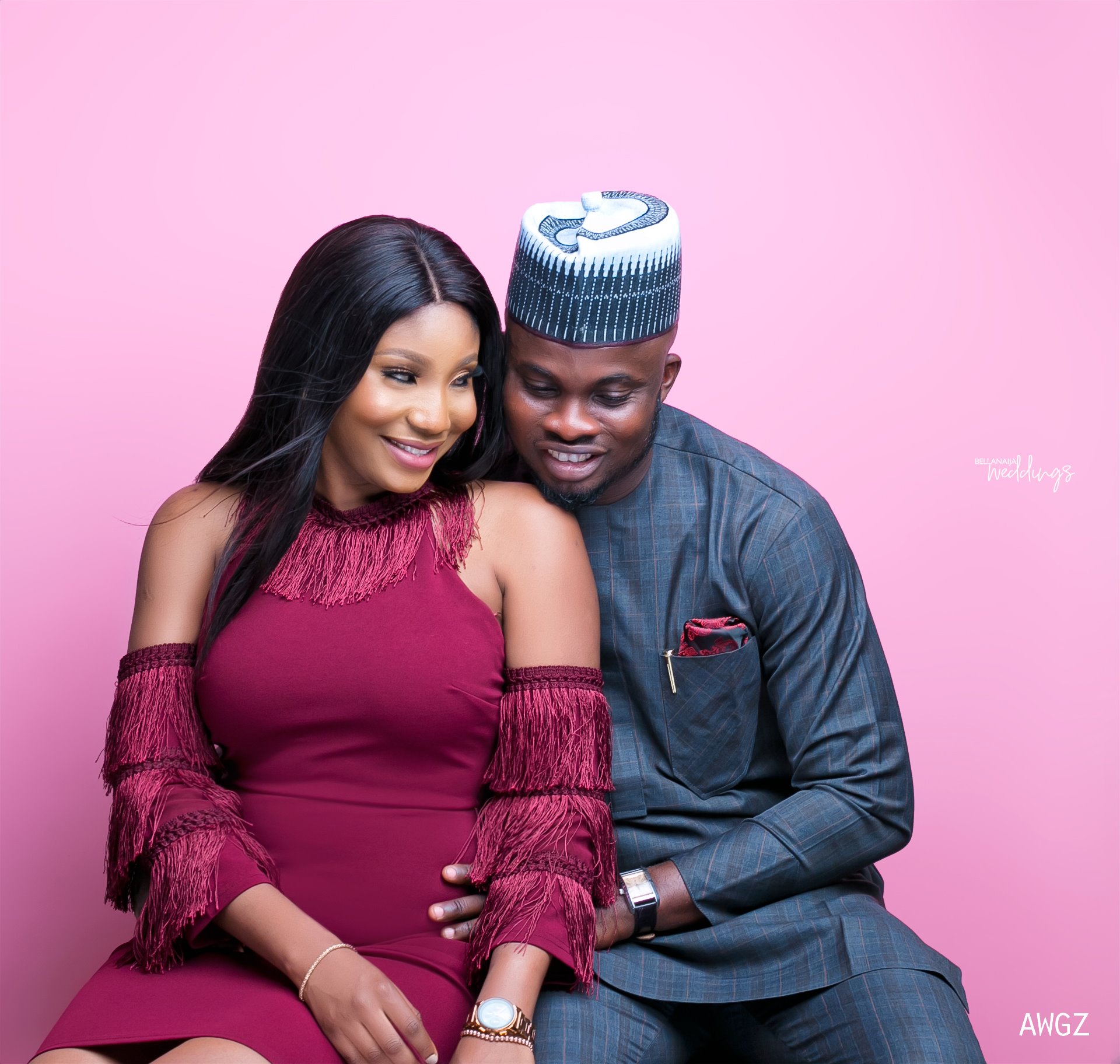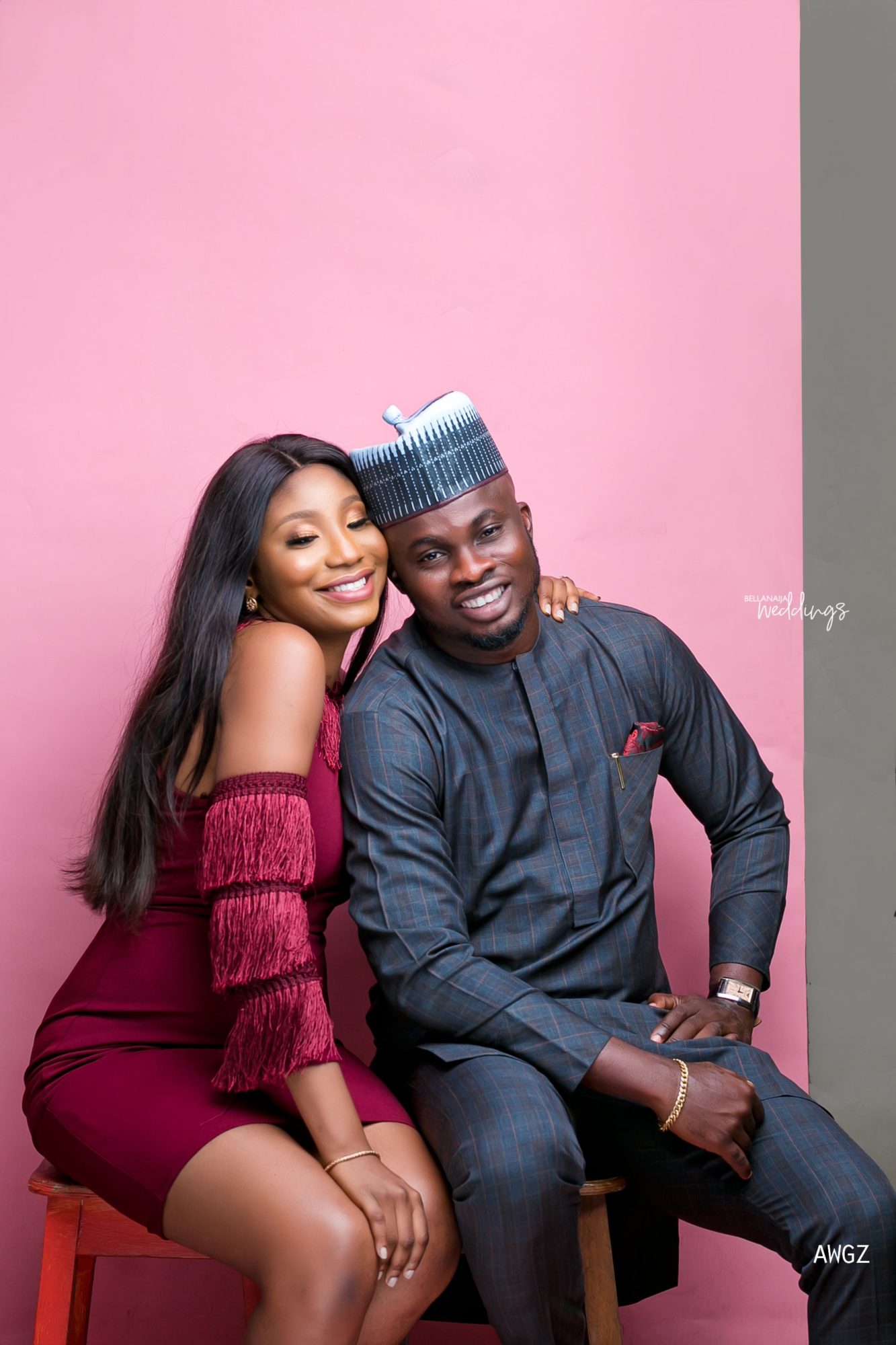 I totally believed Lekan, because I told Niyi about how Lekan was going to propose to his girlfriend and he said yes he knows. I even sent him pictures of the rings Lekan had sent to me. When I selected one I remember gushing to Niyi about how the ring was so beautiful and how every girl will love it! Little did I know that I had selected my own ring.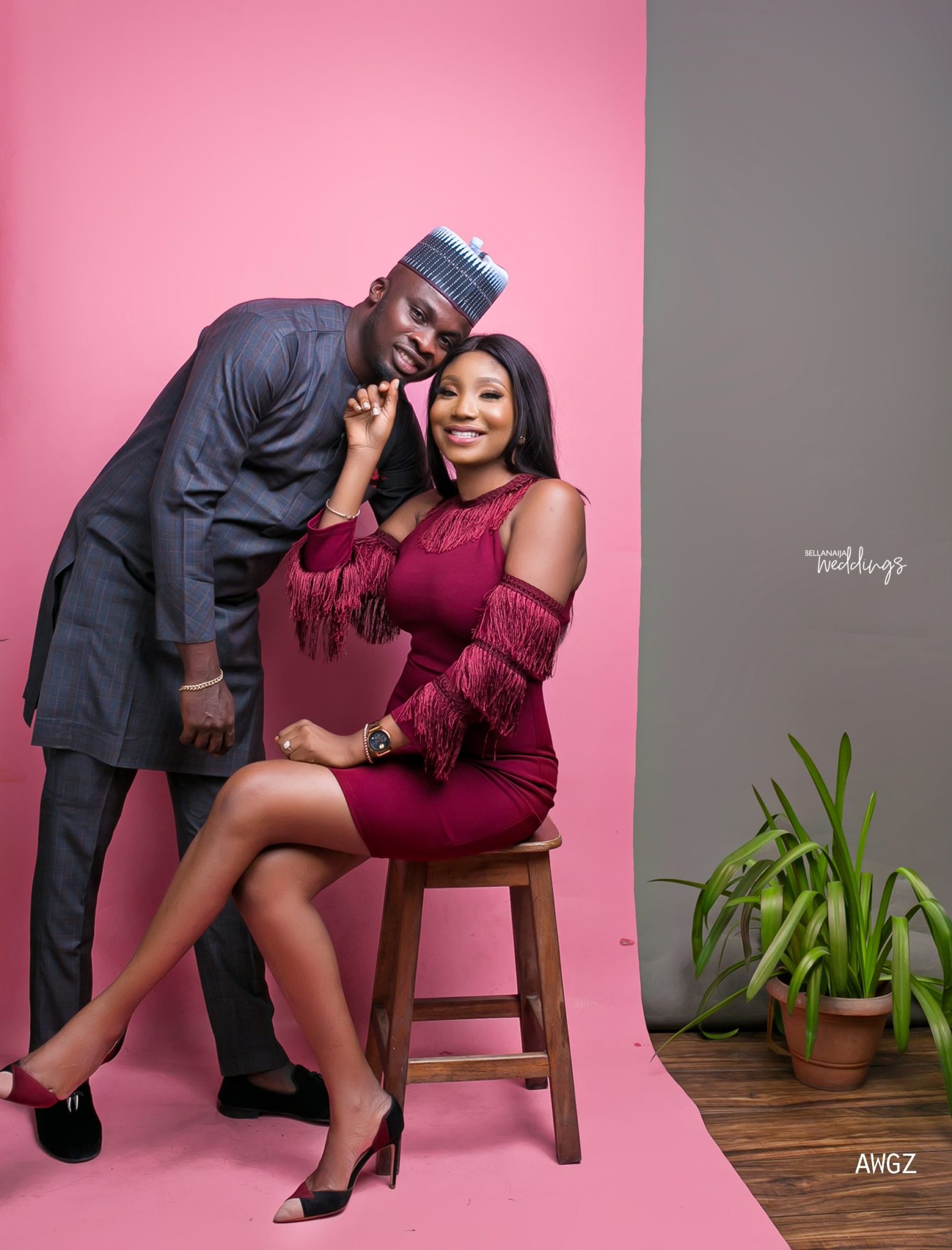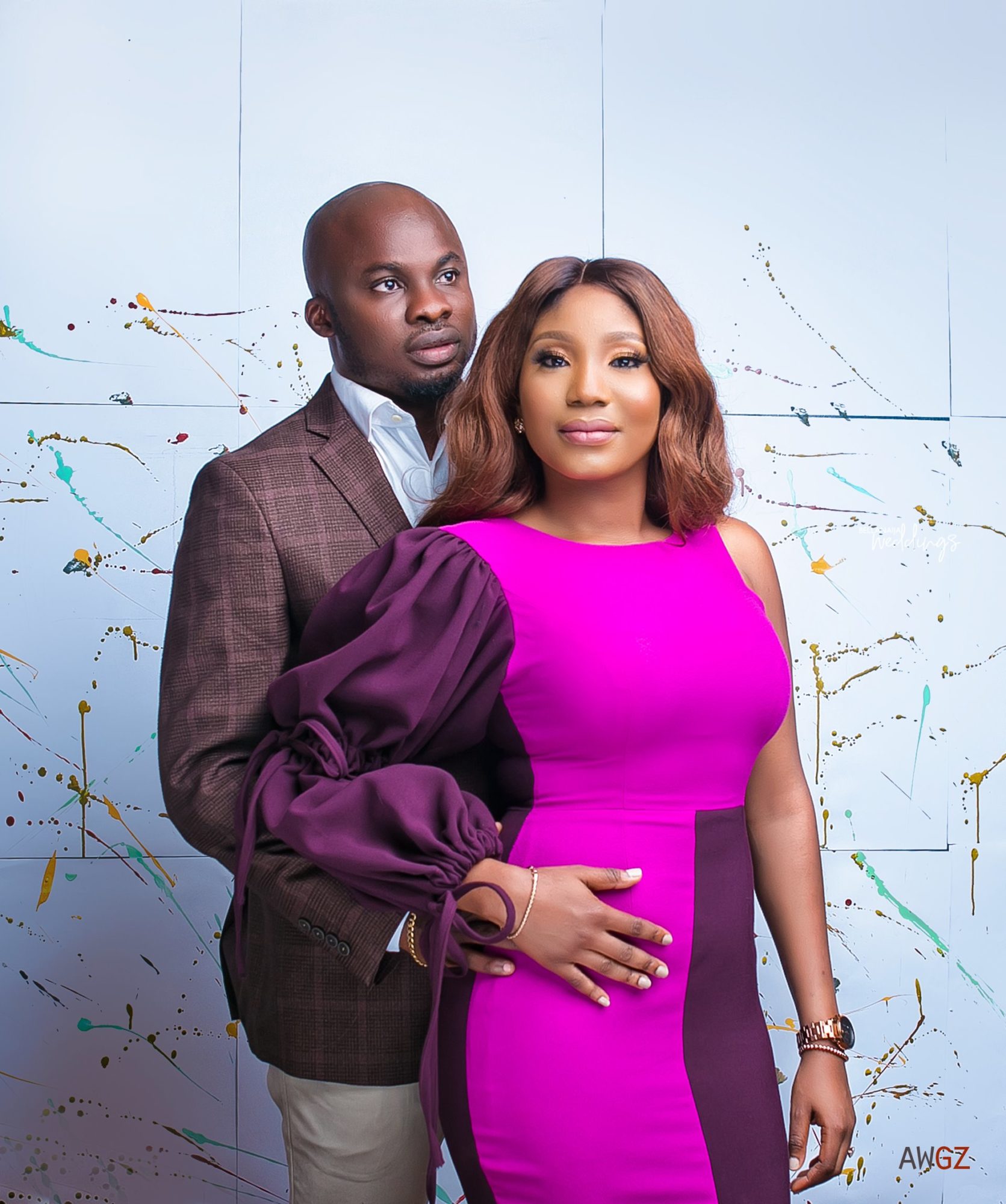 Lekan came back to Nigeria, so I started waiting to see his proposal pictures till I got tired of waiting, I did not see any pictures, I probably got carried away with work that I did not even ask why he hadn't proposed. On the 5th of March 2017, exactly 8 years after Niyi asked me to be his girlfriend, I went to visit him at home, but he said he was going out, so I went to sleep in his room waiting for him to come back and I'll go to my house, I remember him walking into the room and kneeling down! And he brought out the ring and asked me to marry him, the only thing I heard him say was when he asked me to marry him! I was so thrilled! I said YES….. After a while, I realized that he proposed to me with the ring I had selected.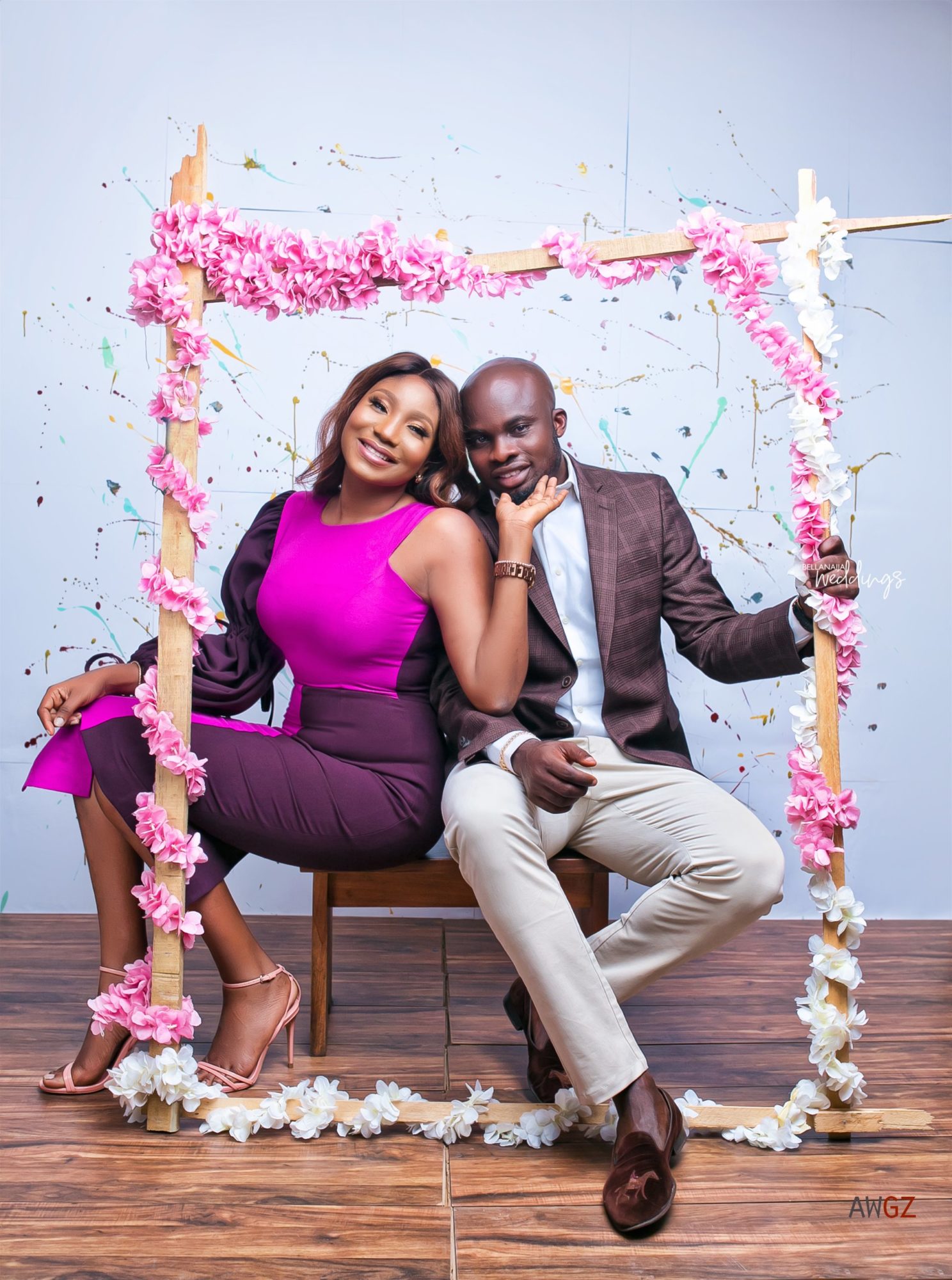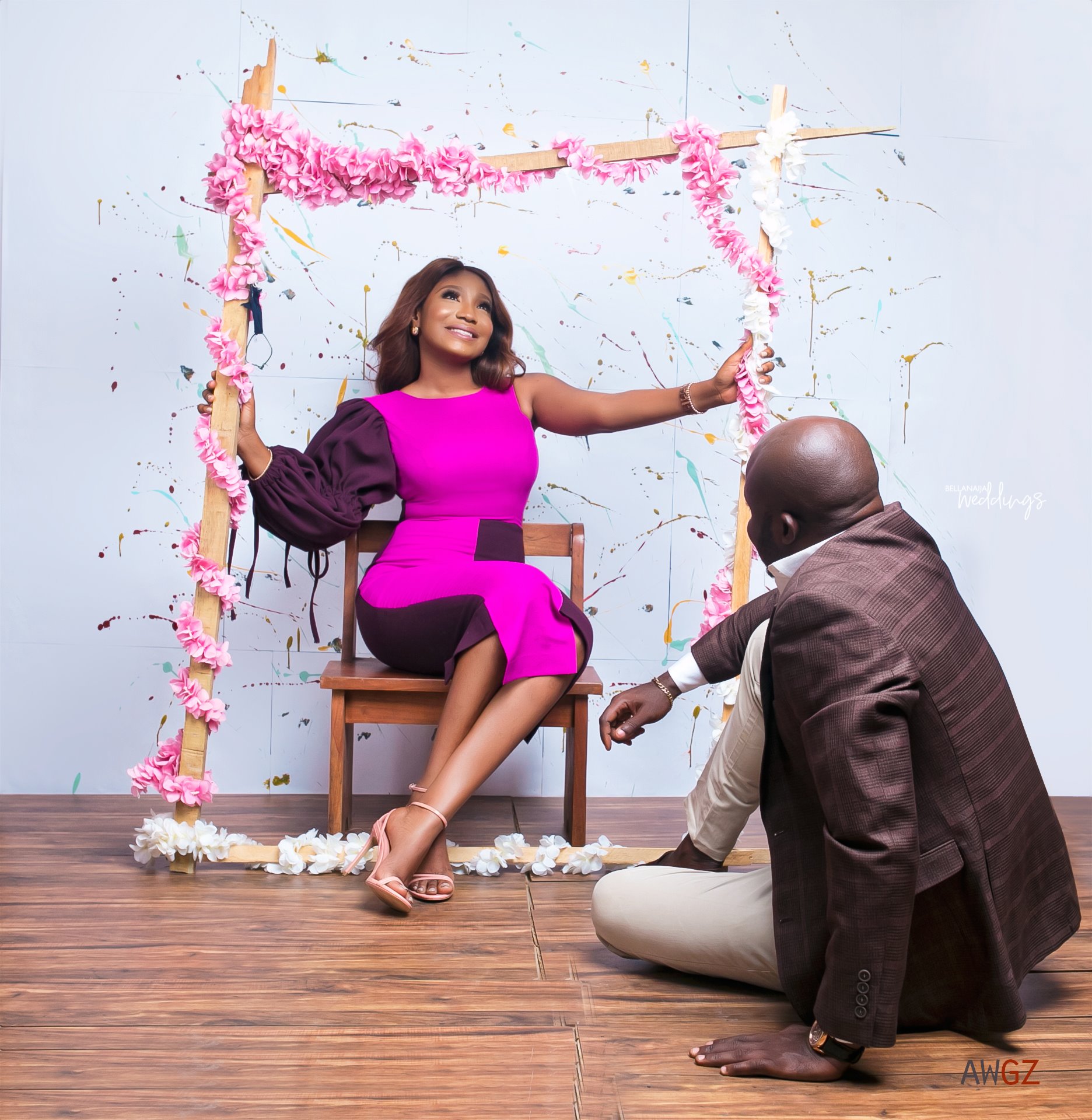 Credits
Bride: @ayoakinsehinwa
Photography: @awgzzz  @awgz.married
Planner: @rubyfayevents