We love to show off our incredible culture and all the beauty that it comes with at the traditional wedding. The bride's outfit from the crown of her heads to her feet carrying the message of our cultural heritage. Today's bridal beauty look is for our Igbo brides-to-be. Adorned with white coral beads and a completely unique hairstyle, it is one look you will definitely love. But wait, are double buns for the traditional wedding hairstyle the new trend? Let's know what you think in the comments.
Here's what inspired this look from the Makeup artist, Nomeyj Makeovers
The shoot was inspired by the diversity of the different cultures in Nigeria. Even as the world is evolving, current fashion trends draw greatly from different traditions. In this case, the model represents the Igbo bride, as much as she is adorned with makeup and the beads, the beauty of the Igbo tradition can still be appreciated in this picture.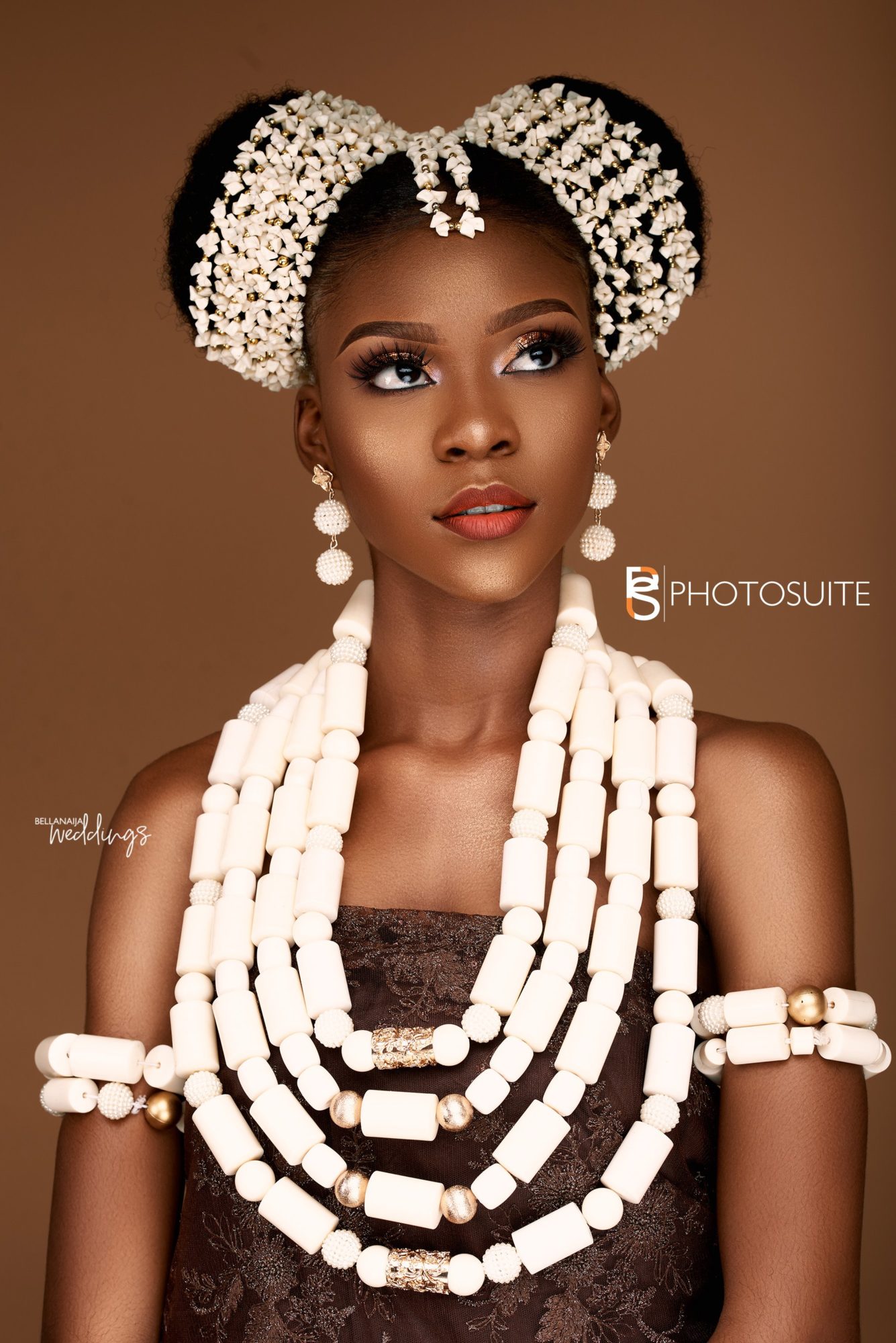 The makeup shows the strength that an Igbo woman conveys, from the beaded crown on her head to the sole of her feet. Emphasis is made on her rich dark skin to show that she is comfortable in her own skin and does not bend in the face of false standards. The white coral beads symbolize royalty, elegance, and class that are perceived in the modern Igbo bride. The sole essence of the portrait is to add a modern twist to the deep-rooted traditional culture and heritage of the Igbo tribe of Nigeria, thereby giving a sense of pride and joy to its people.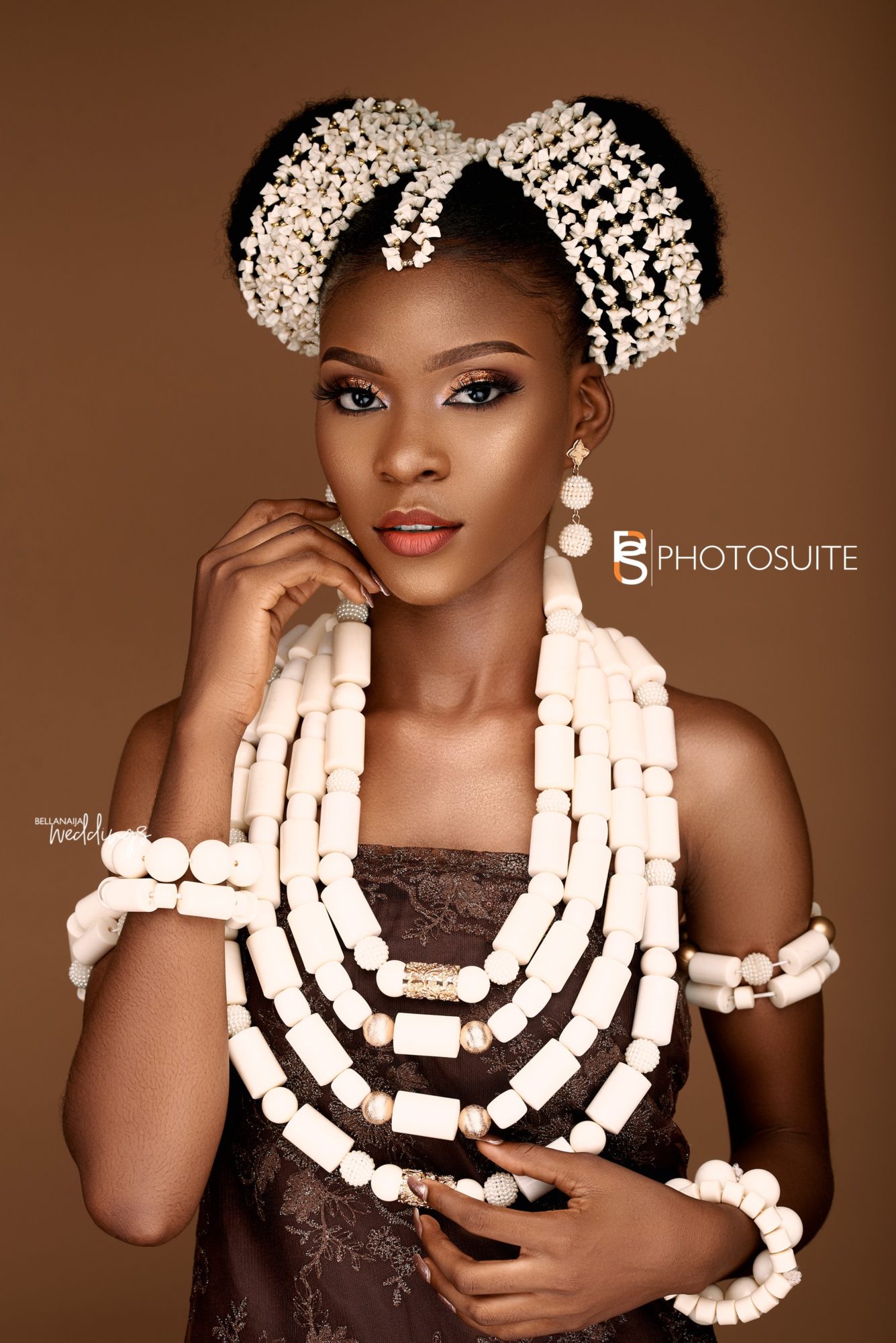 On the hair, stylist Amuza Fatimah shared her inspiration:
The goal was to set a new trend for Igbo brides so rather than having the regular one bun, a double bun will be more artistic. So I decided to spice up the Tradition (beads) with Art (double bun hairstyle) and here we are.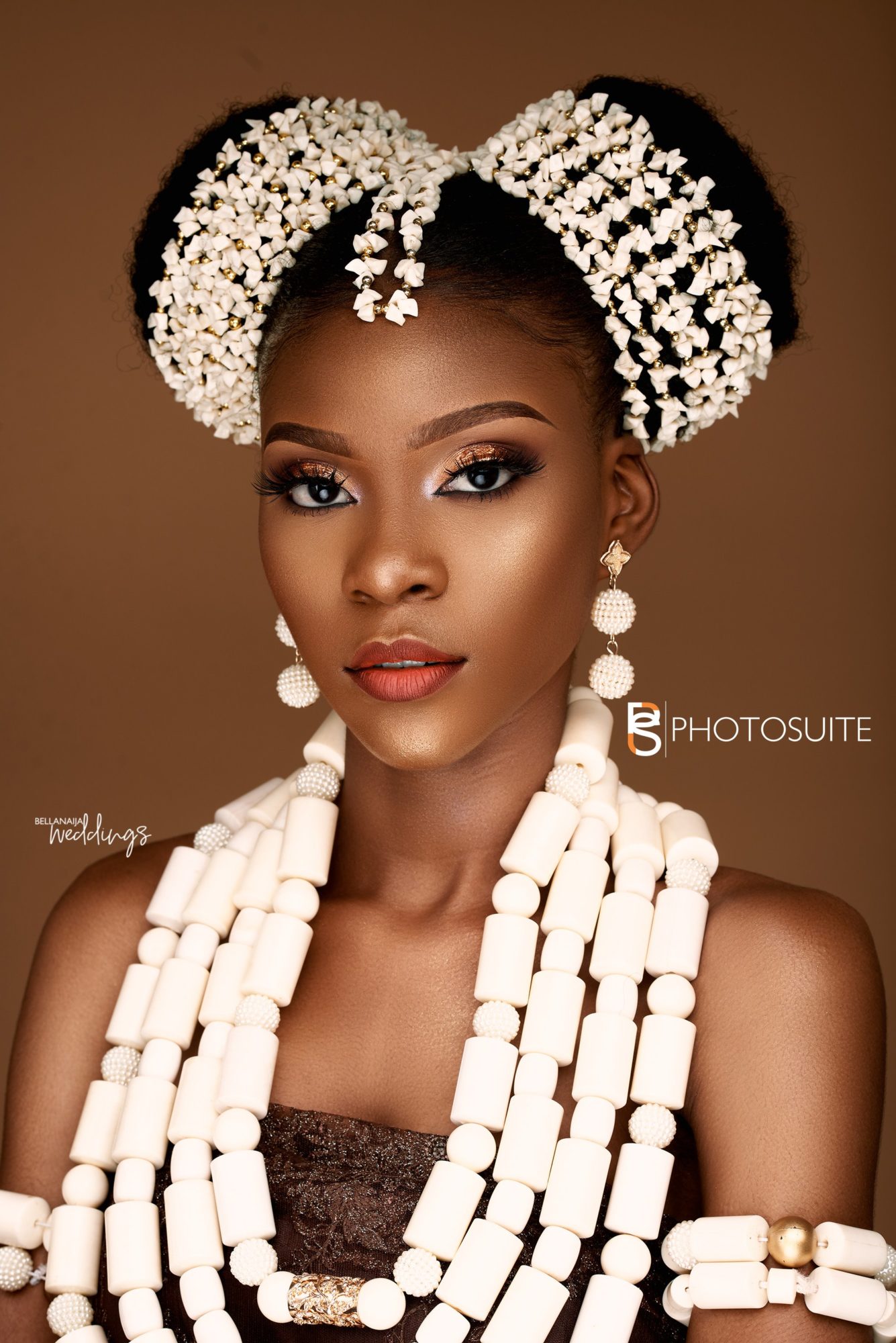 Credits
Photography: @photosuiteng
Makeup: @nomey_jmakeovers
Hair: @amuzatfatimah
Beads: @fibeads
Belle: Tiwa for @kbsmodels
Studio:  @photosuite