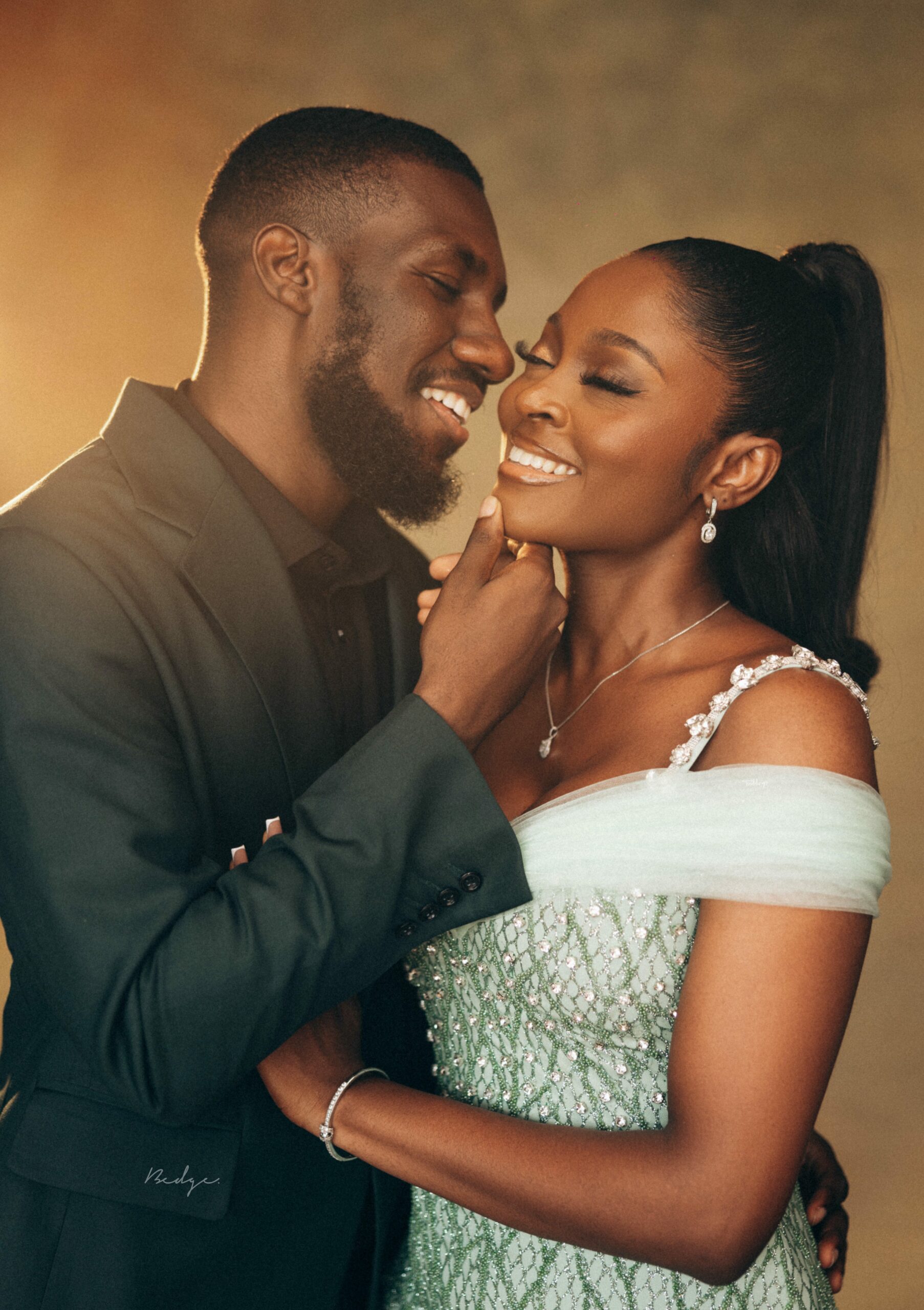 They say a photographer's work is the expression of his feelings. Blessing left Kennedy captivated by her presence the first time he saw her.
She had contacted him for a photo shoot three years ago and the moment the shoot began, all he could see through his camera lens was love! She stole his heart and he knew he would never let her out of sight. Multiple shots after, she said yes to being his girlfriend and eventually yes to being his wife!
Their pre-wedding shoot is nothing short of beautiful and we can't help drooling. Their love is palpable in each frame and we are so obsessed with how cute they look together!
Enjoy their pre-wedding shoot and love story below and you can also catch up on their sweet #BNBling here: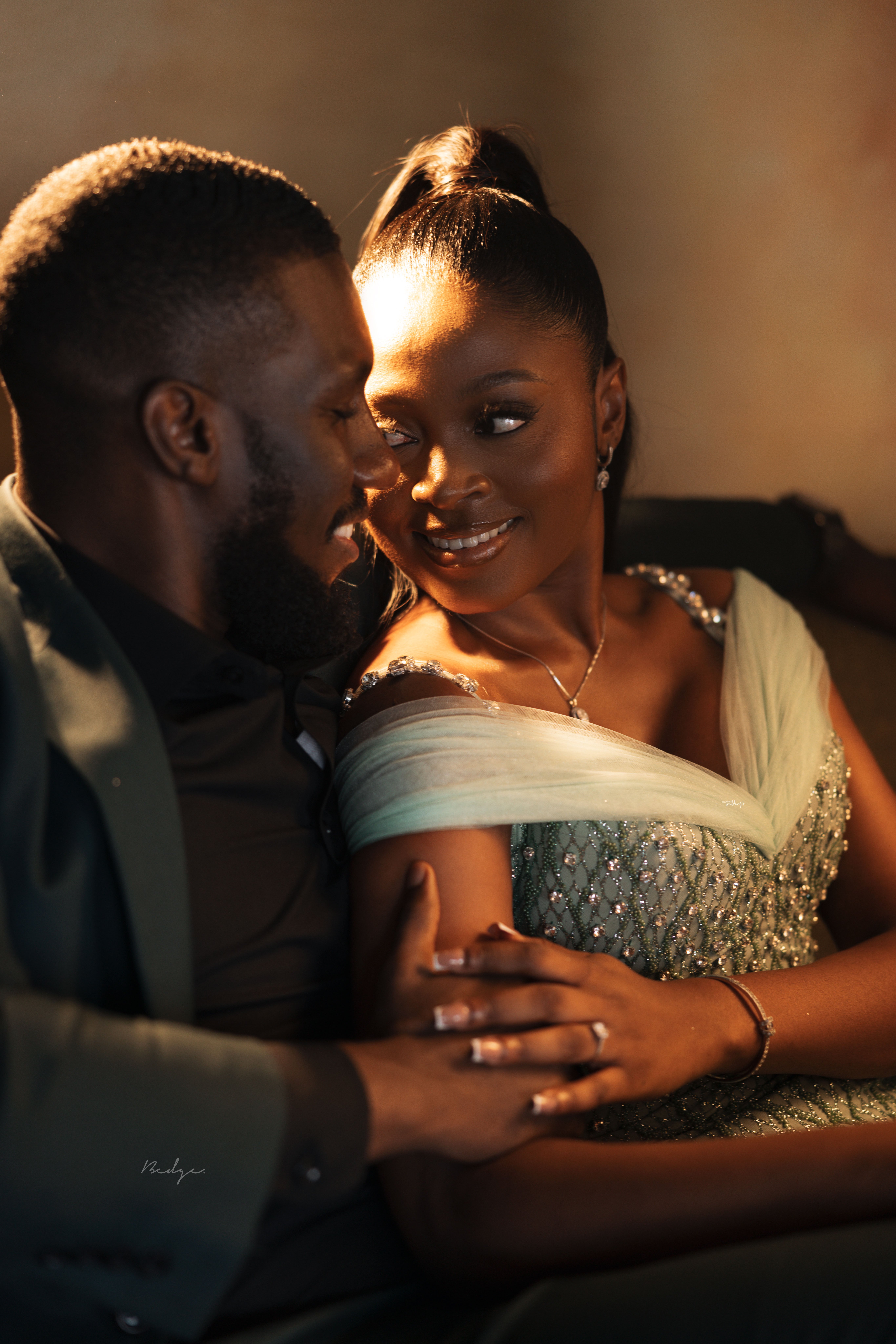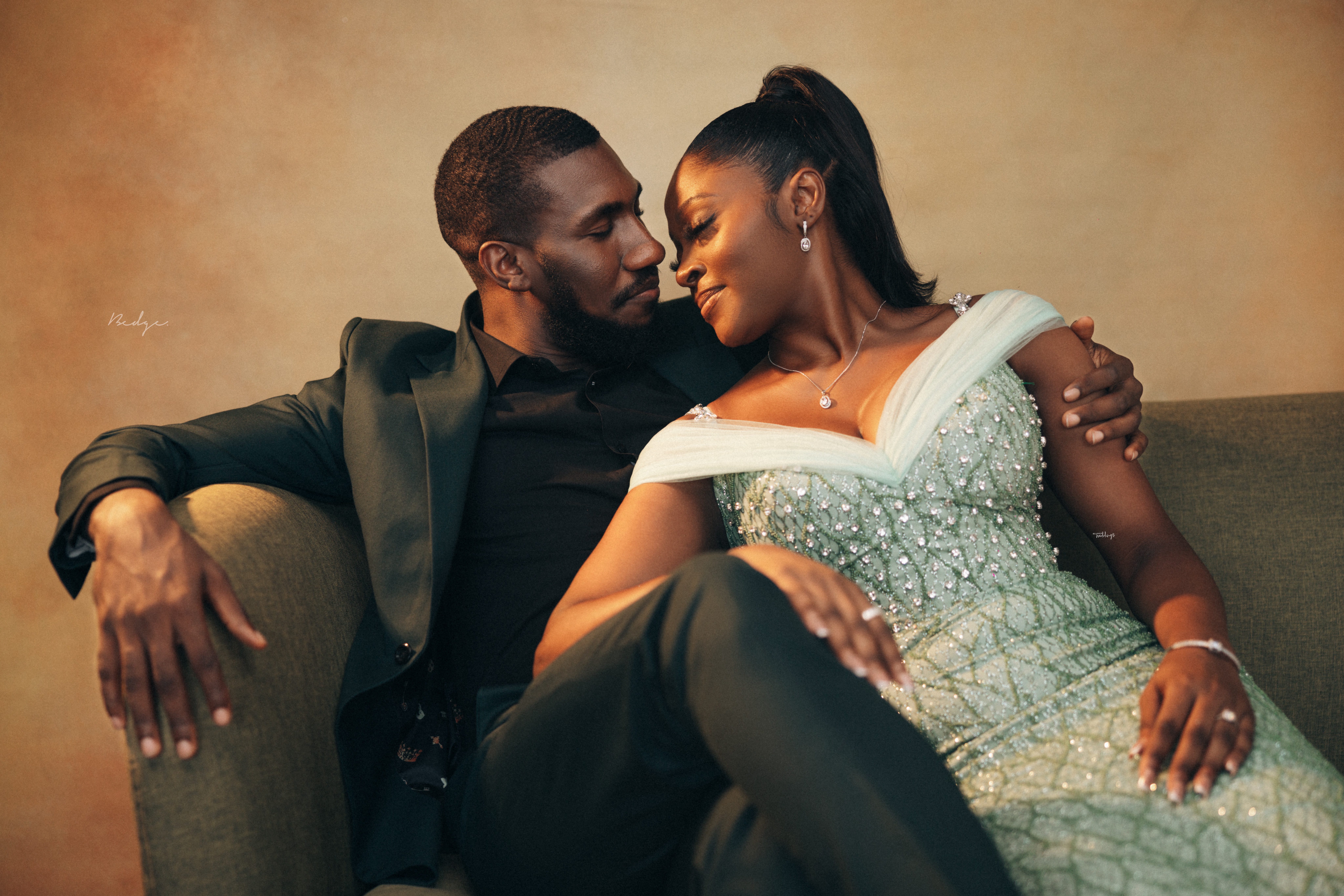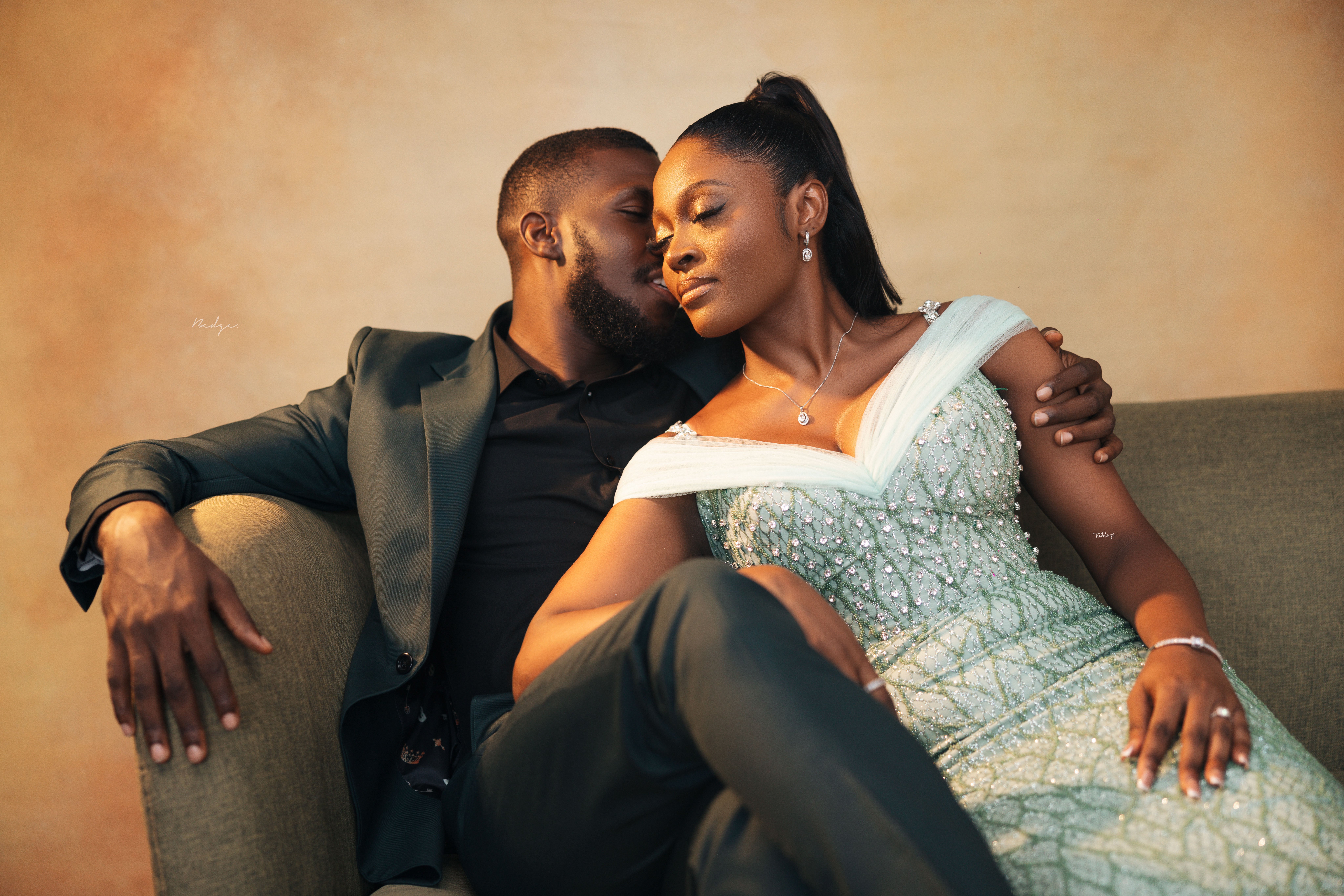 Their love story as shared by Kennedy:
Blessing booked me for a shoot in November 2020 but she was only going to be available in November 2021 for her ICAN induction shoot. During the period of her unavailability, I kept checking in to make sure all was well as it's one of the many ways I build a good relationship with my clients to enable them to feel comfortable in front of the camera. I met her for the first time on the 2nd of November, 2021 and all I could think of was how beautiful and elegant she was. It was the first time I ever felt deeply connected to someone but I had to keep it professional. I remember taking several days to edit her photos and my colleagues kept teasing me. 😂😂 It had to be extra perfect!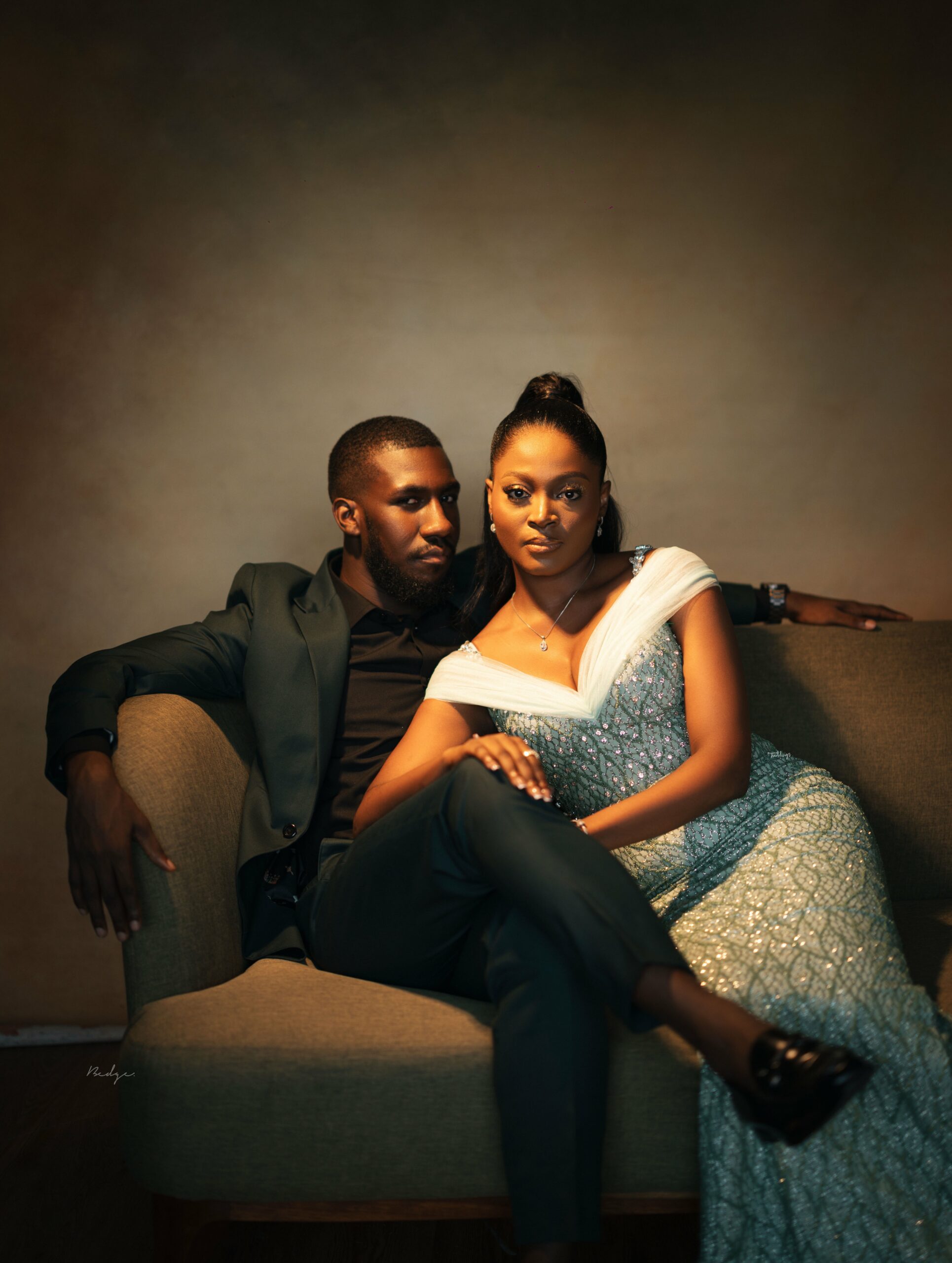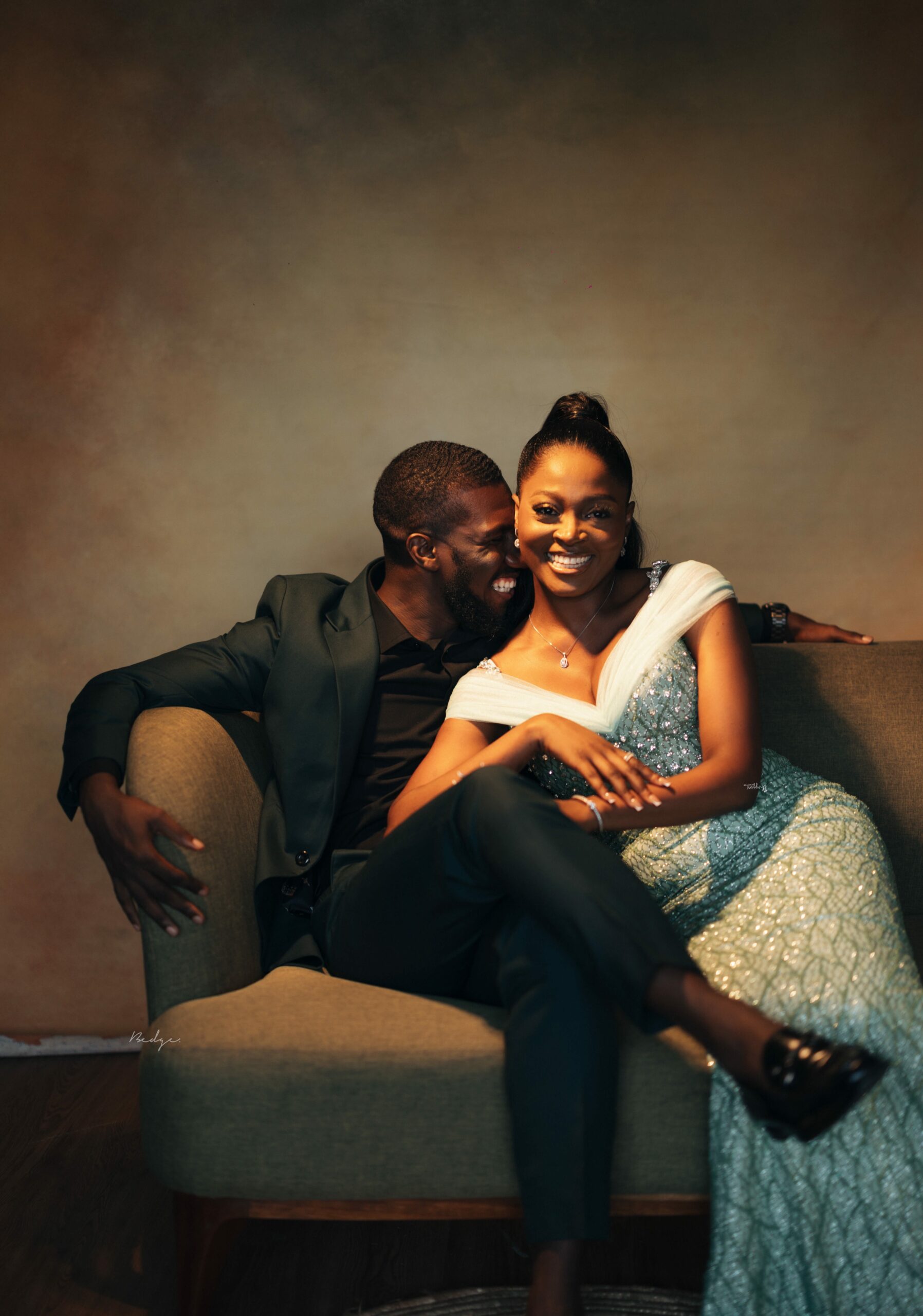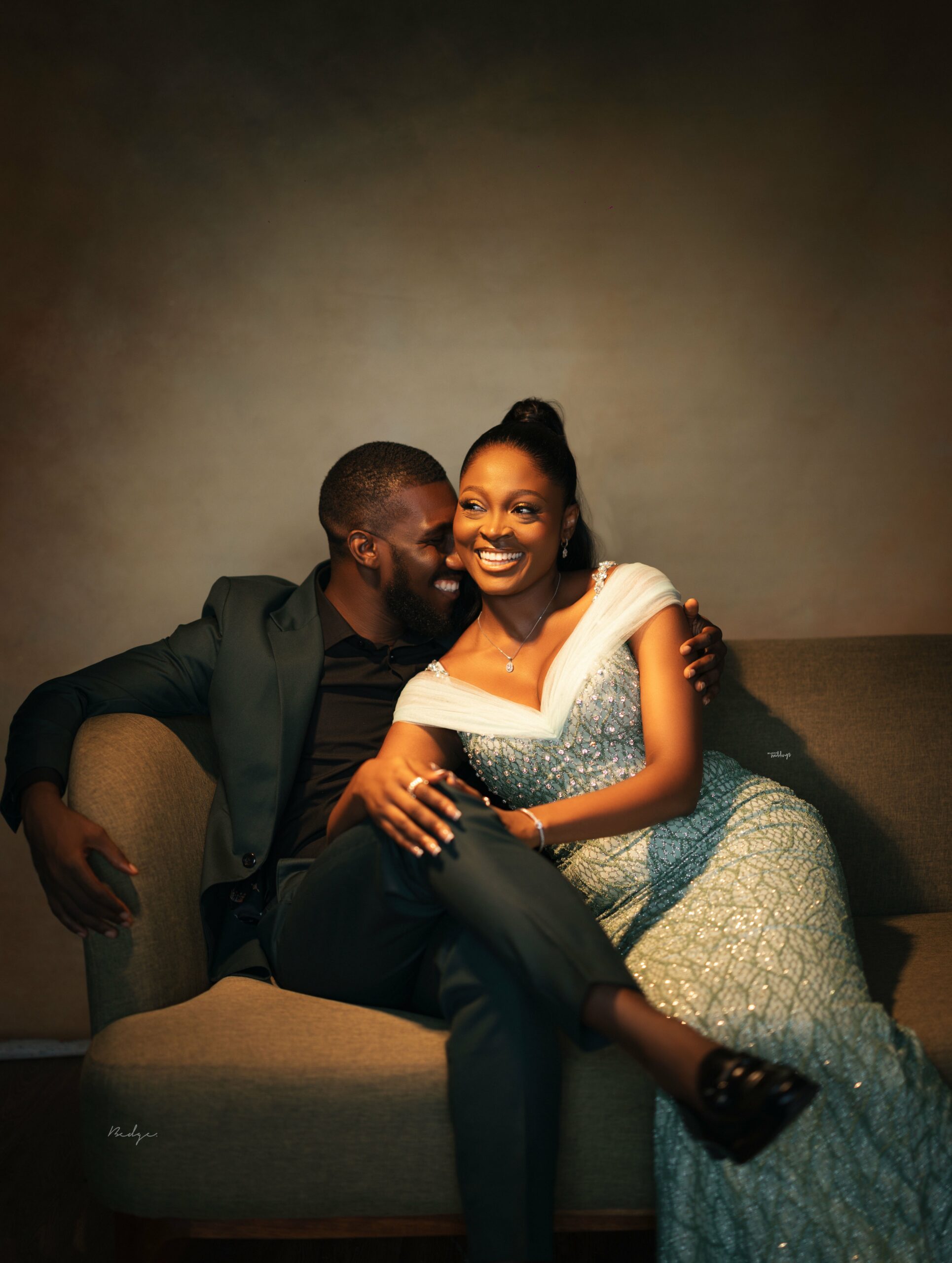 After the shoot, we had long conversations and I discovered that we had lived in the same estate for years, but never met each other amongst other similar interests. The way she spoke, smiled and laughed was indeed unforgettable and I immediately knew I couldn't let her out of my sight. We spoke for over 5 months and I asked her to be my girlfriend 5 times within this time and I didn't get an answer. On the 2nd of April 2022, She travelled to Lagos for a work trip and I went to meet her so I could take her birthday portraits. It was her birthday week (April 10th) and she wasn't going to return to Abuja in time for her birthday shoot. By 4 a.m., on the 5th of April 2022 which was the morning of her birthday shoot, I asked her to be my girlfriend for the 6th time and she said yes! and the rest they say, is history!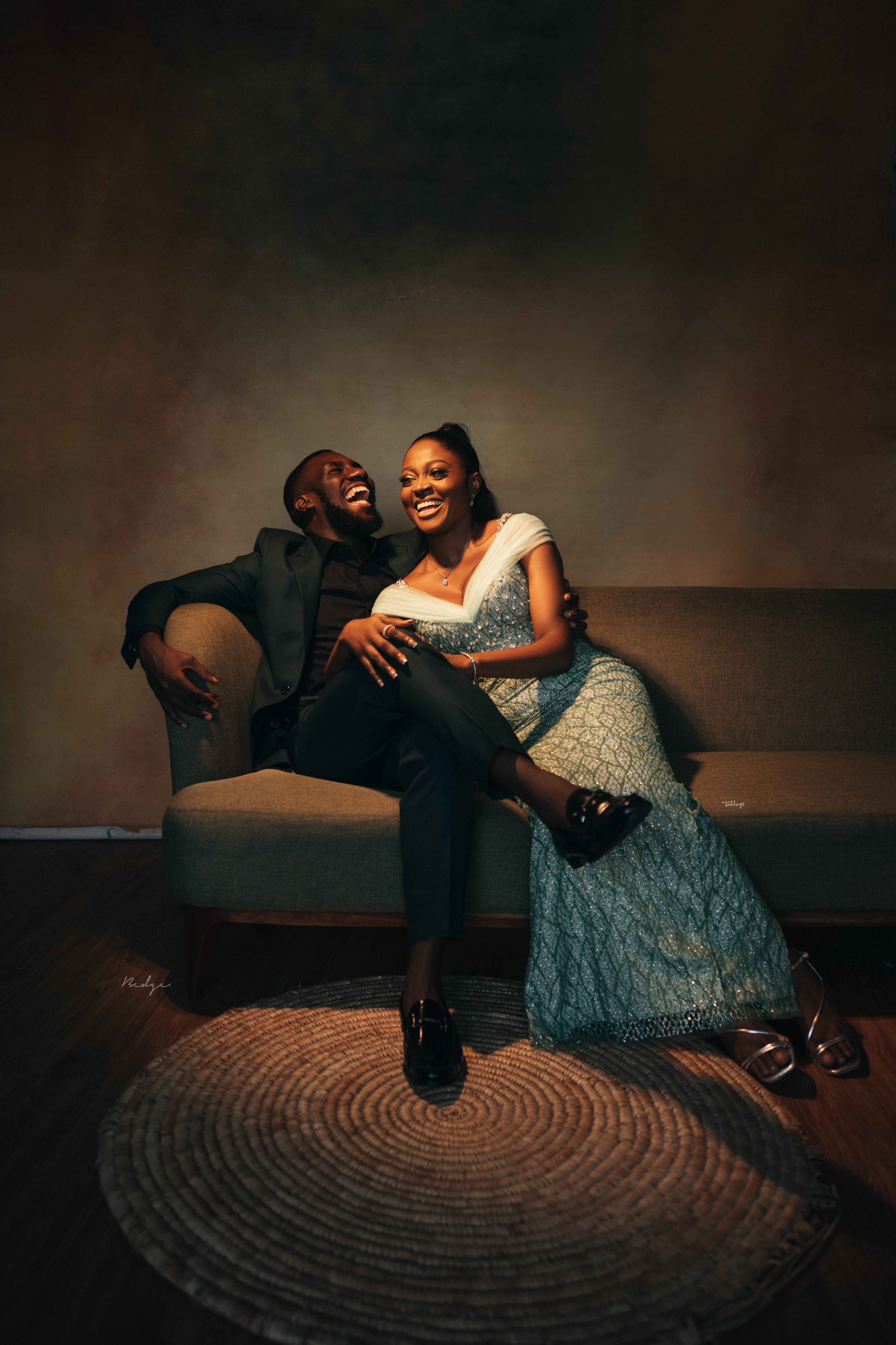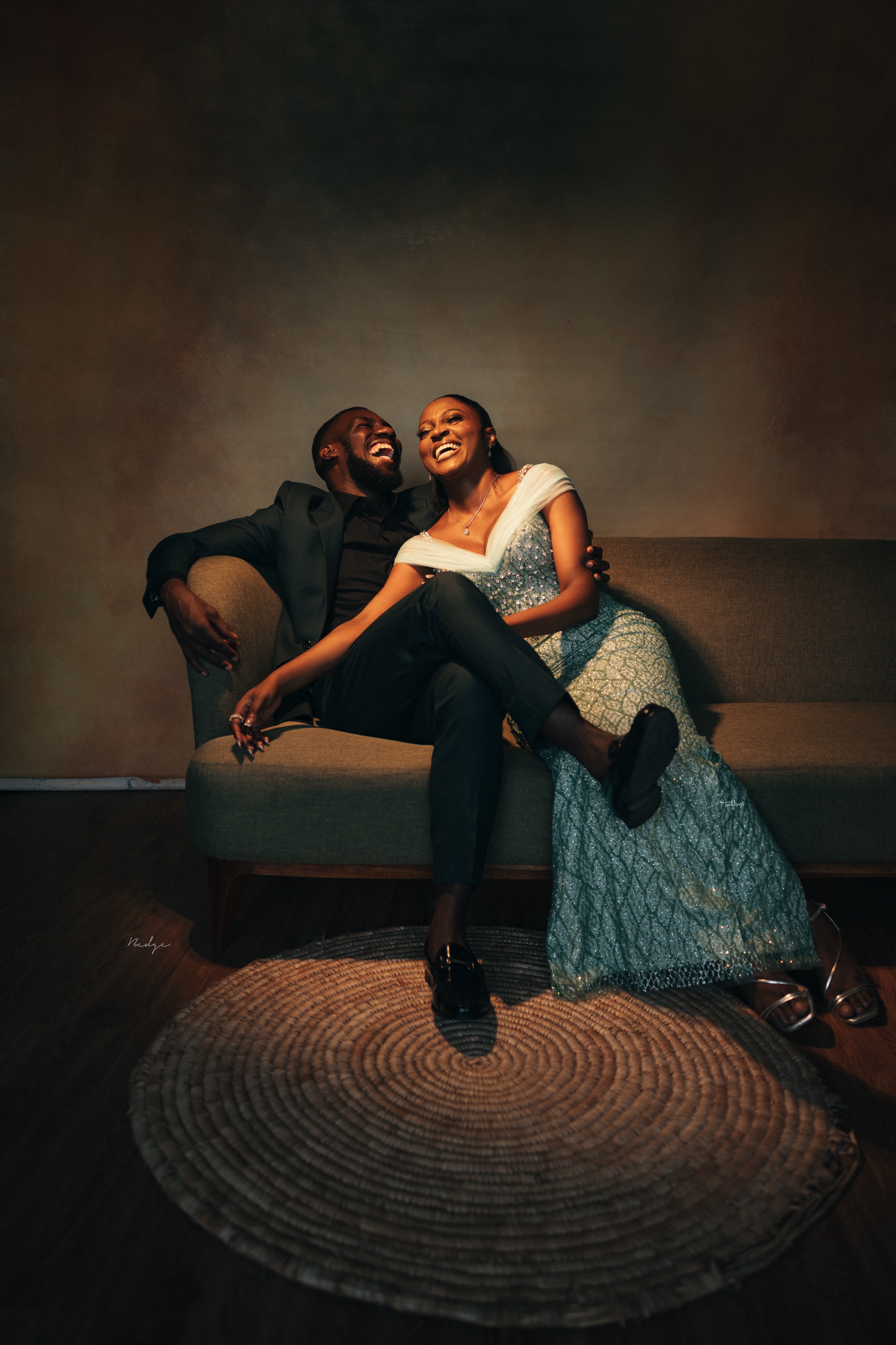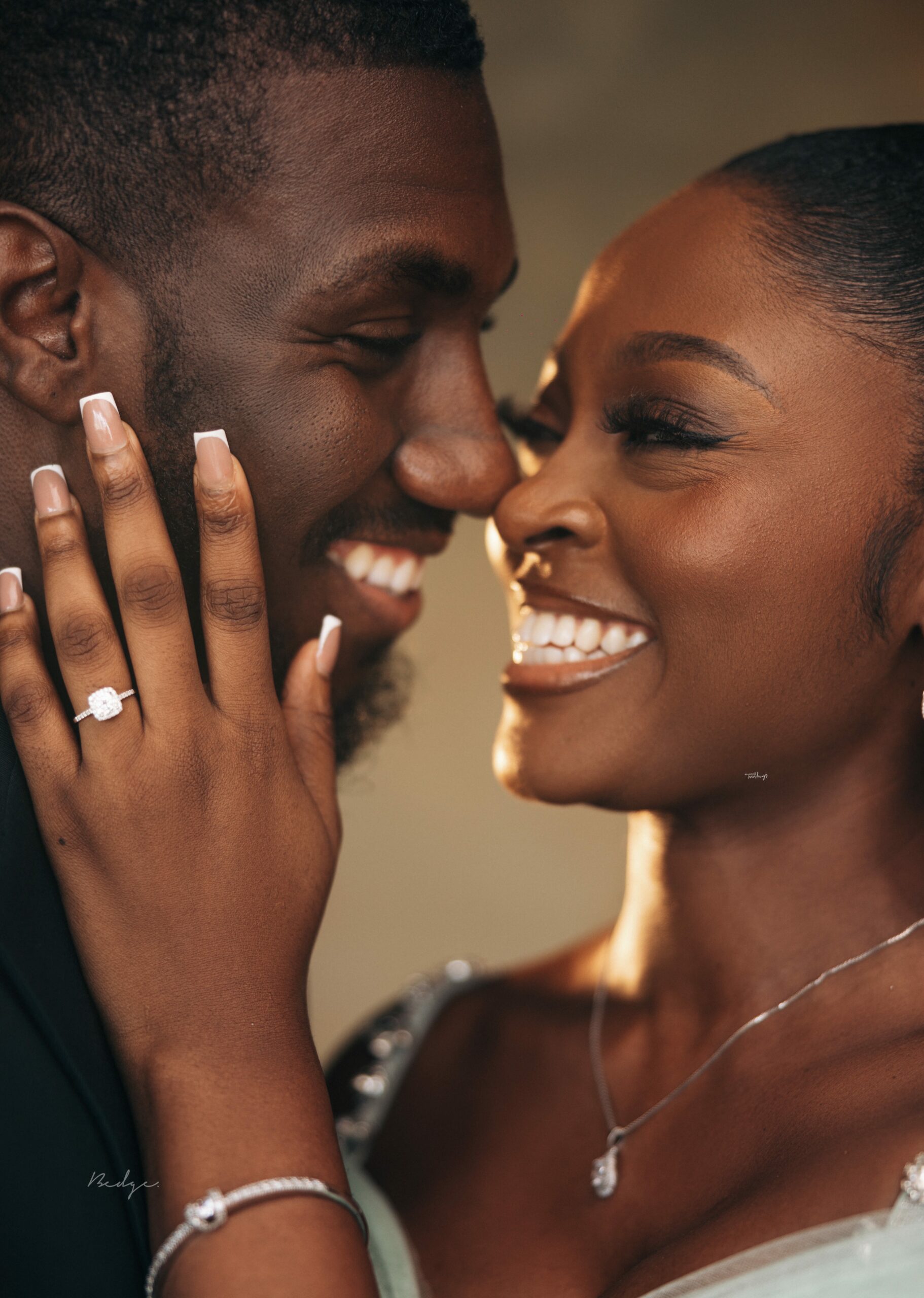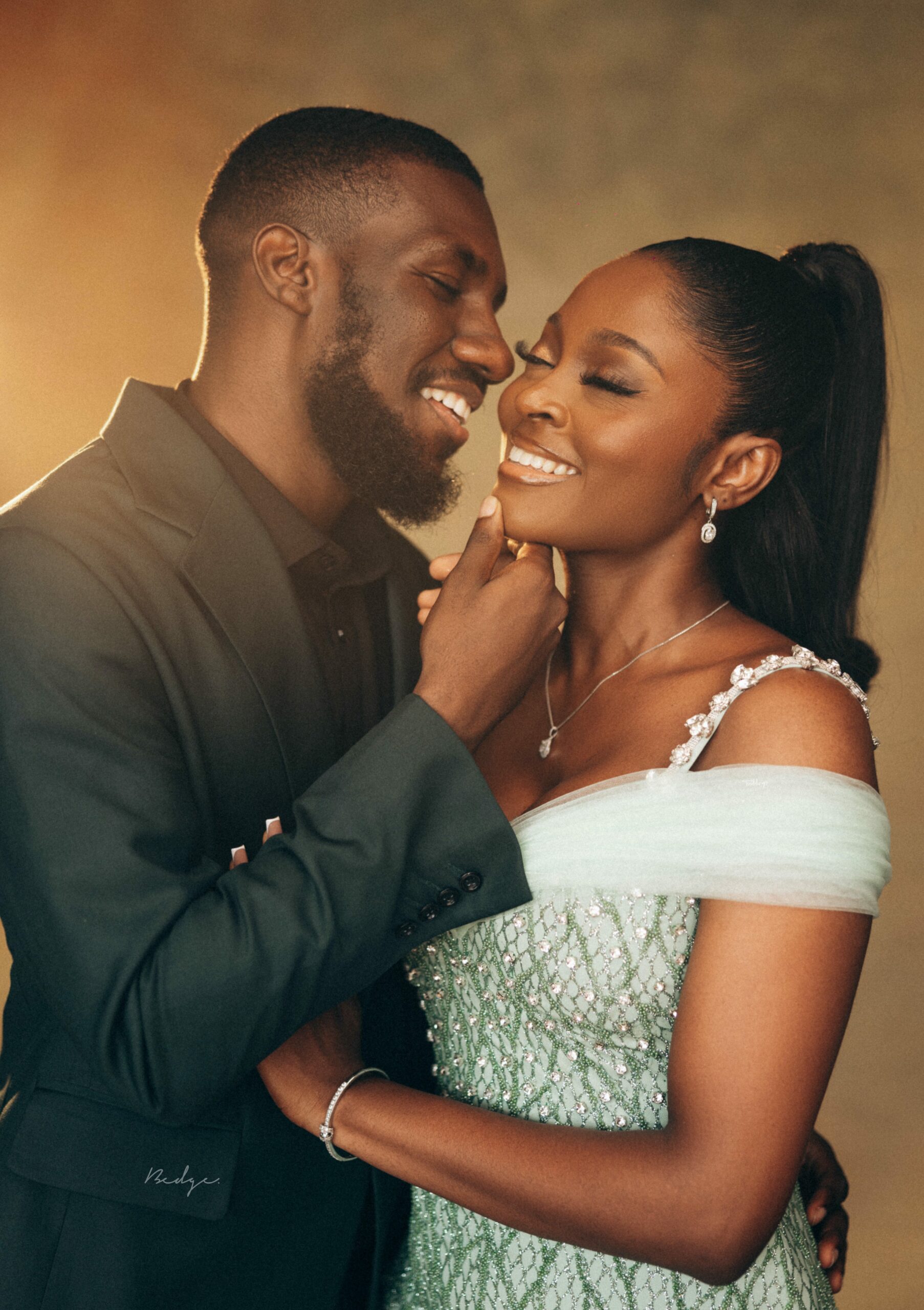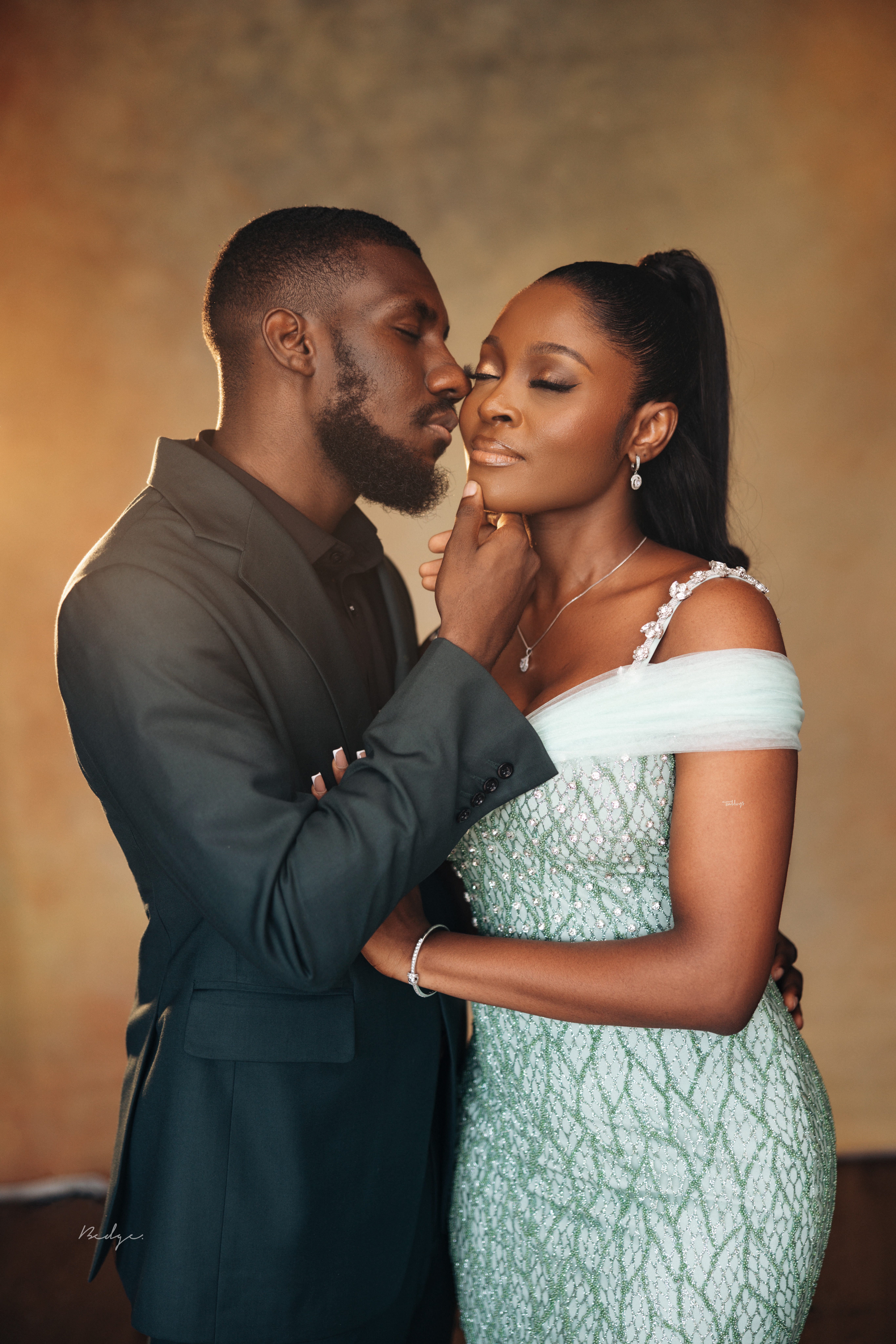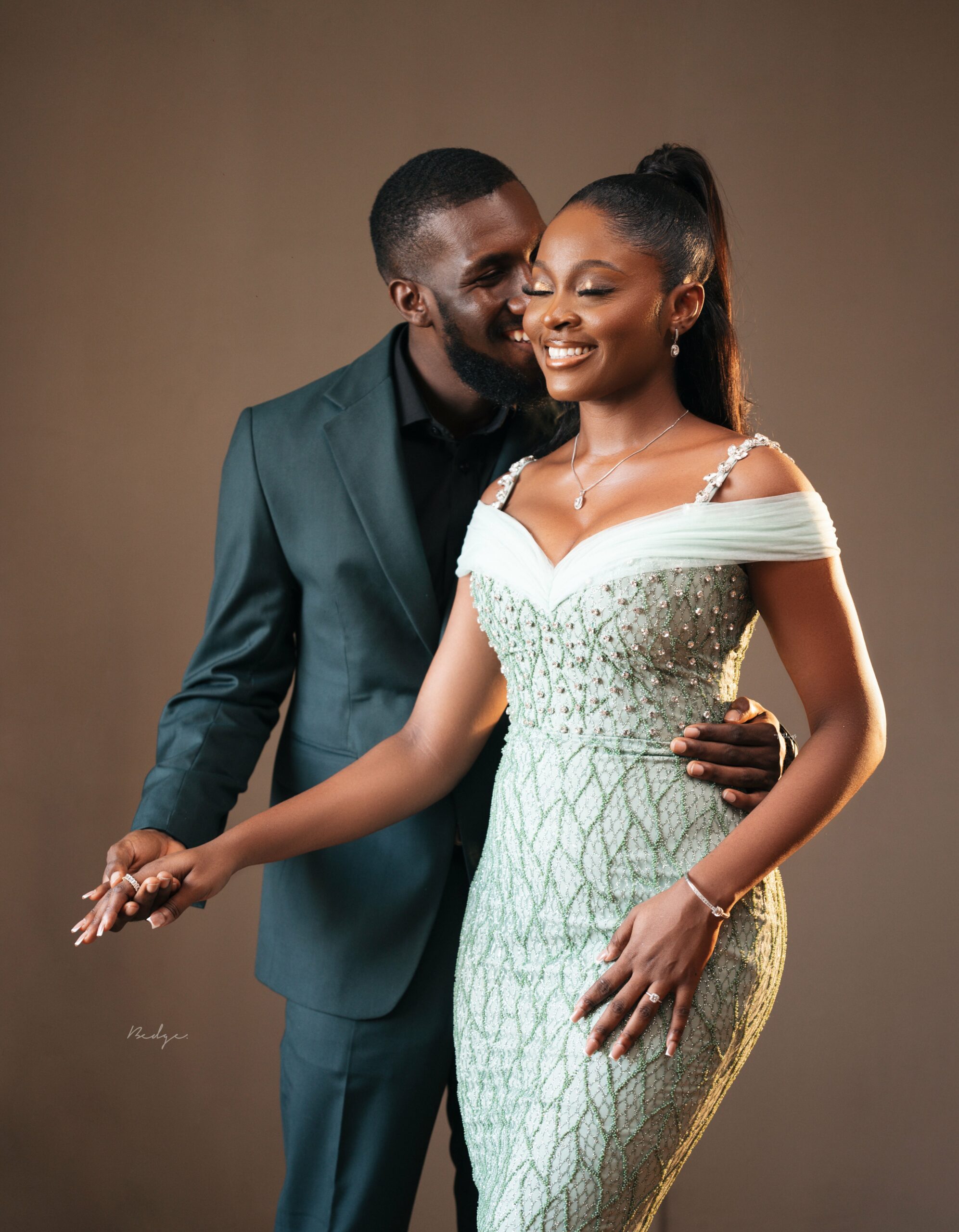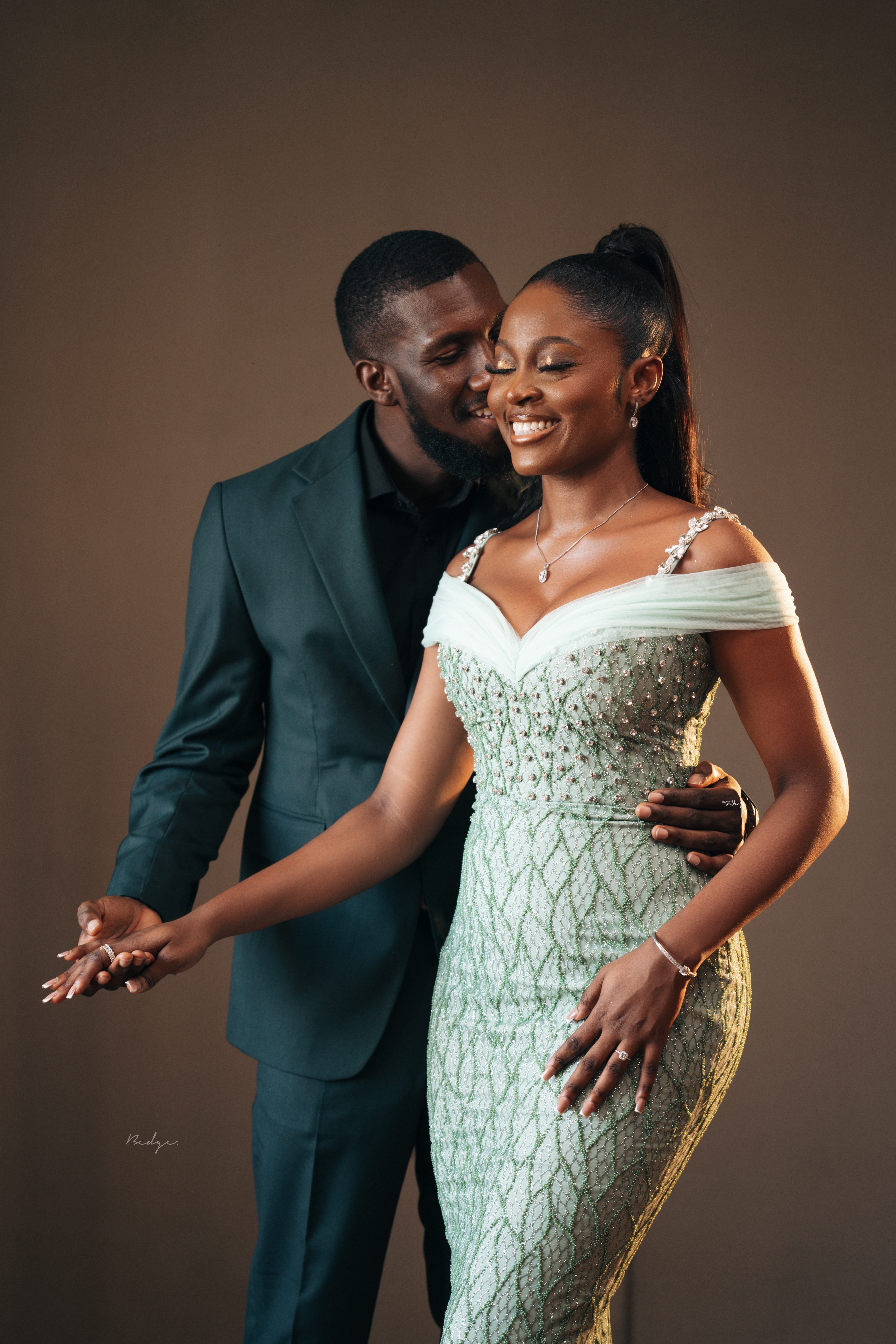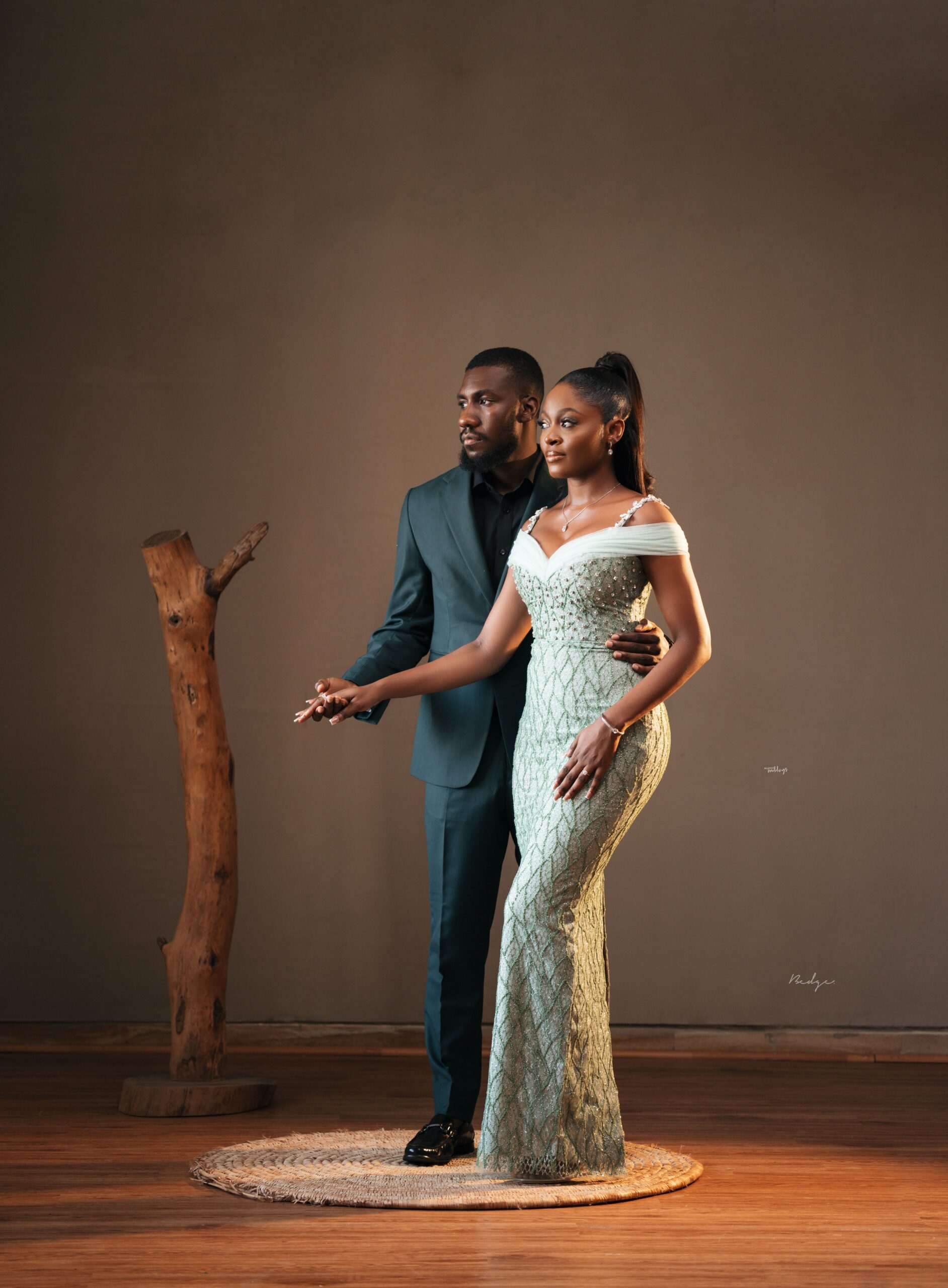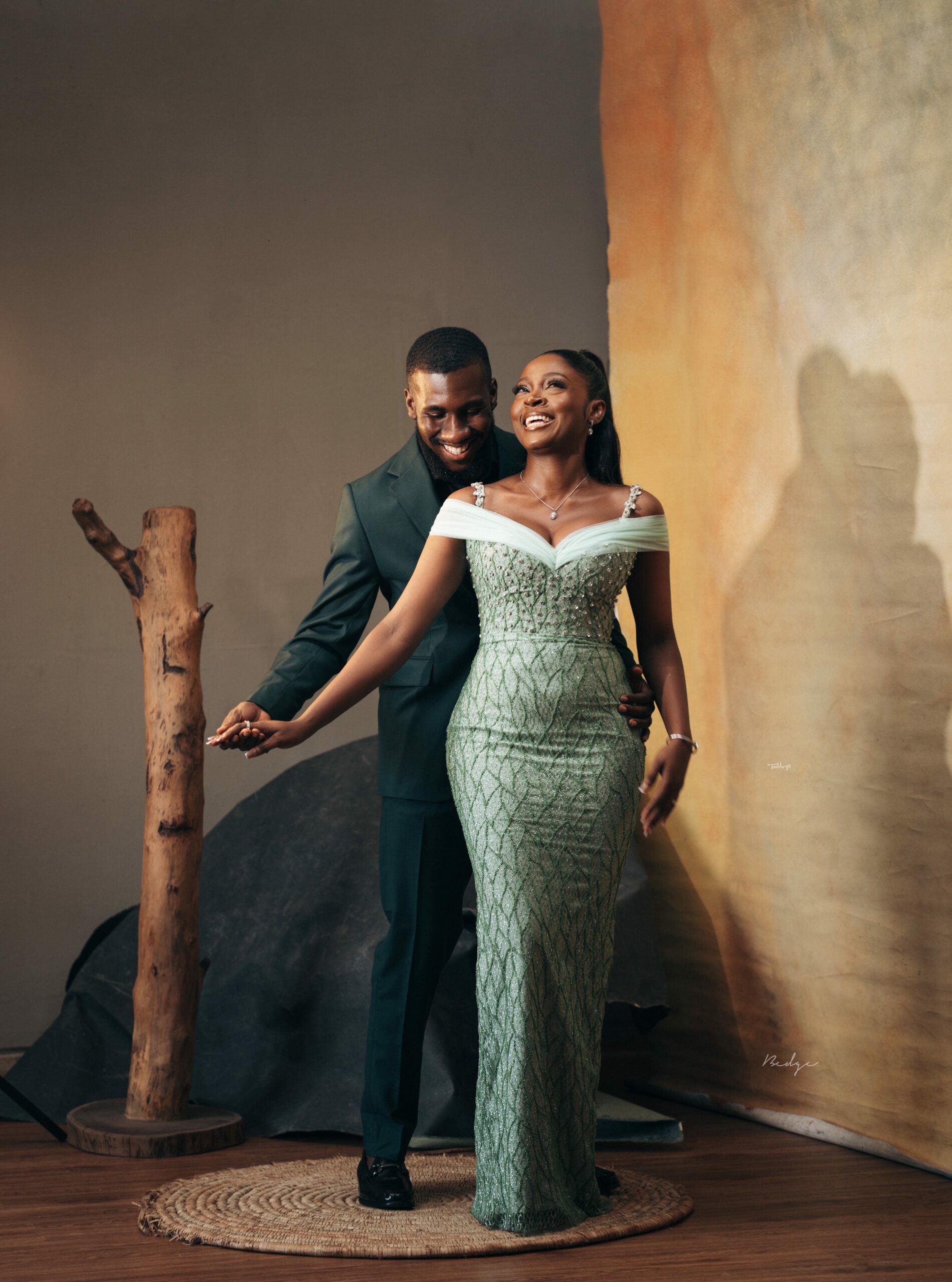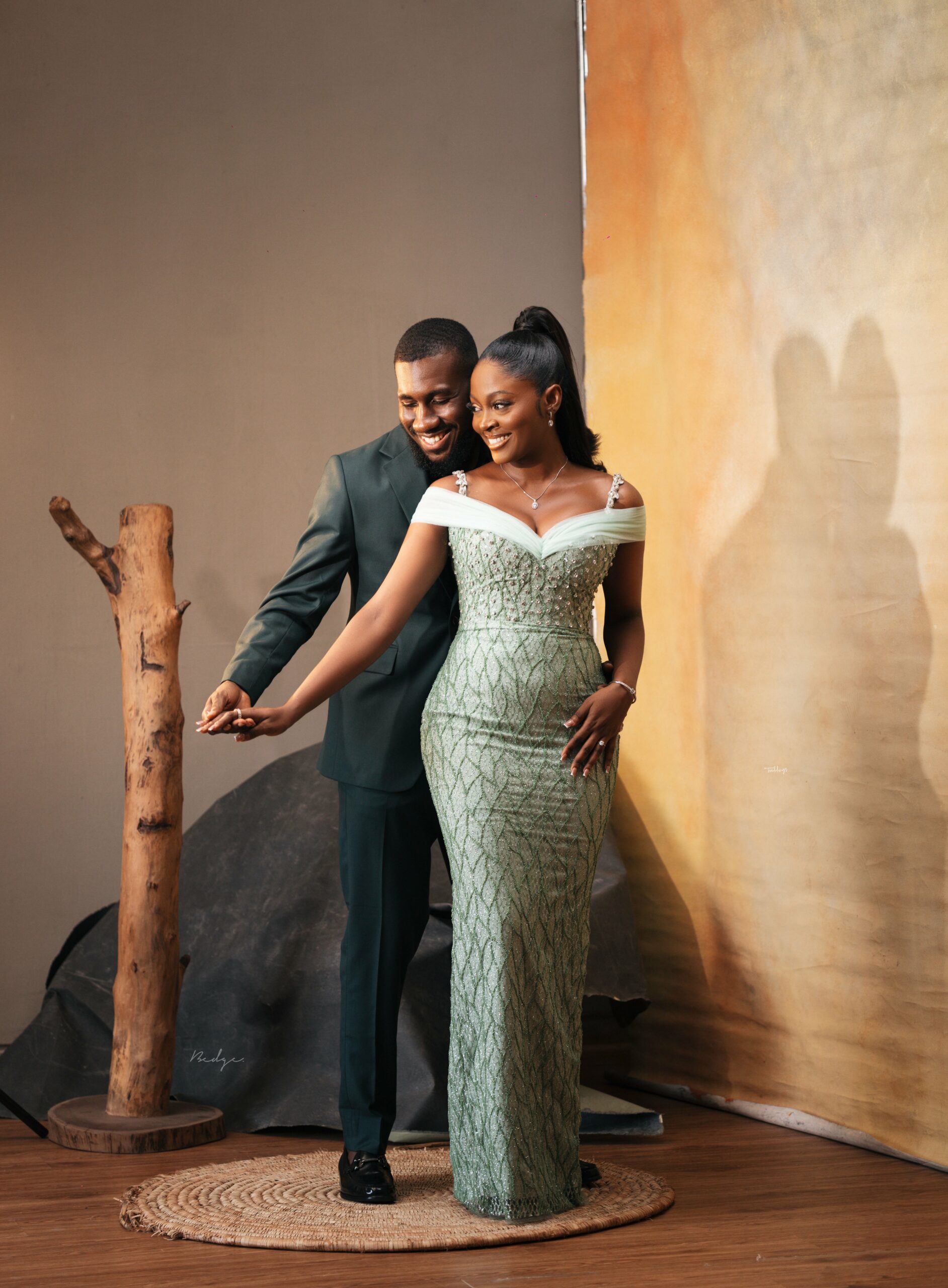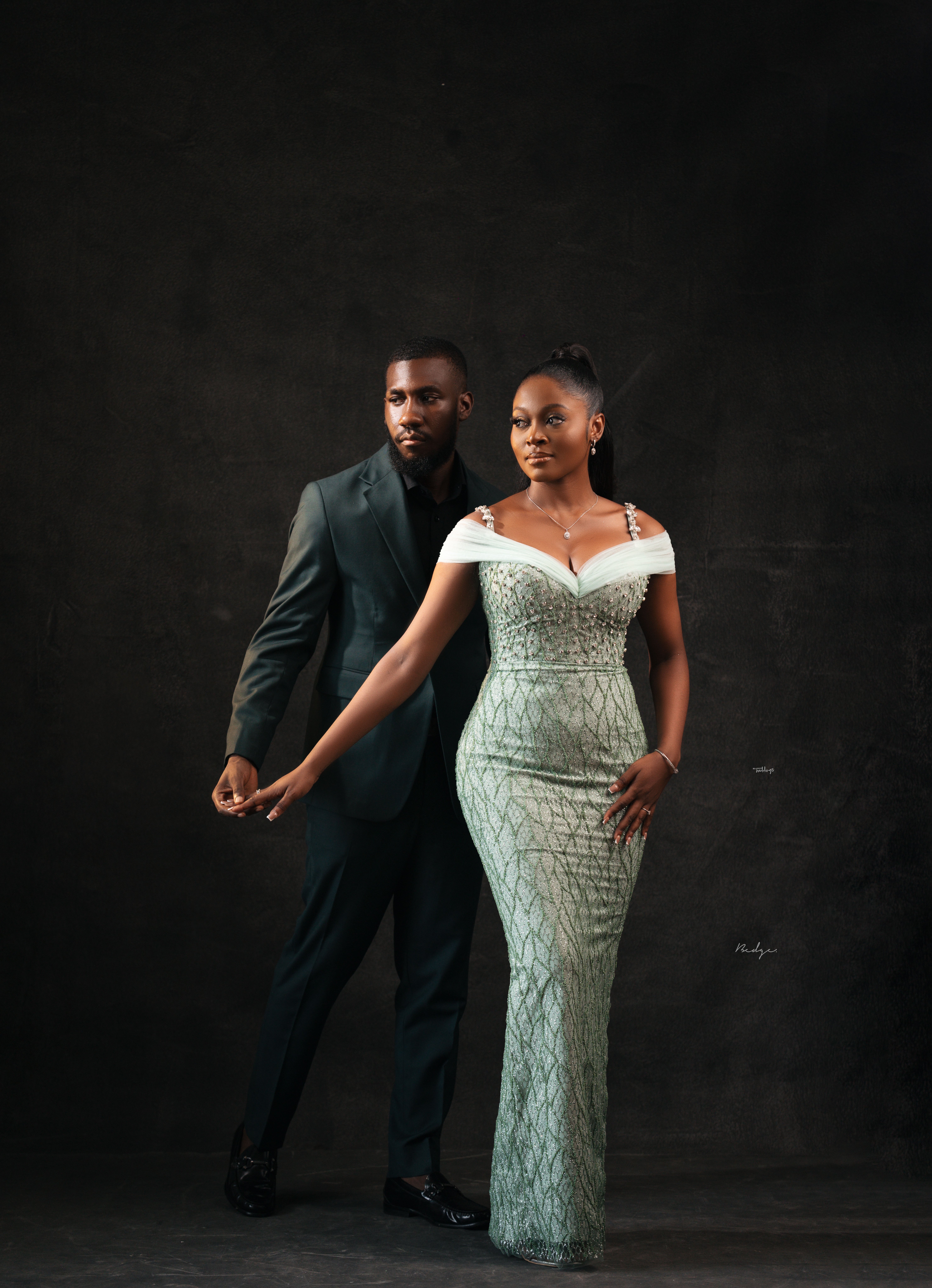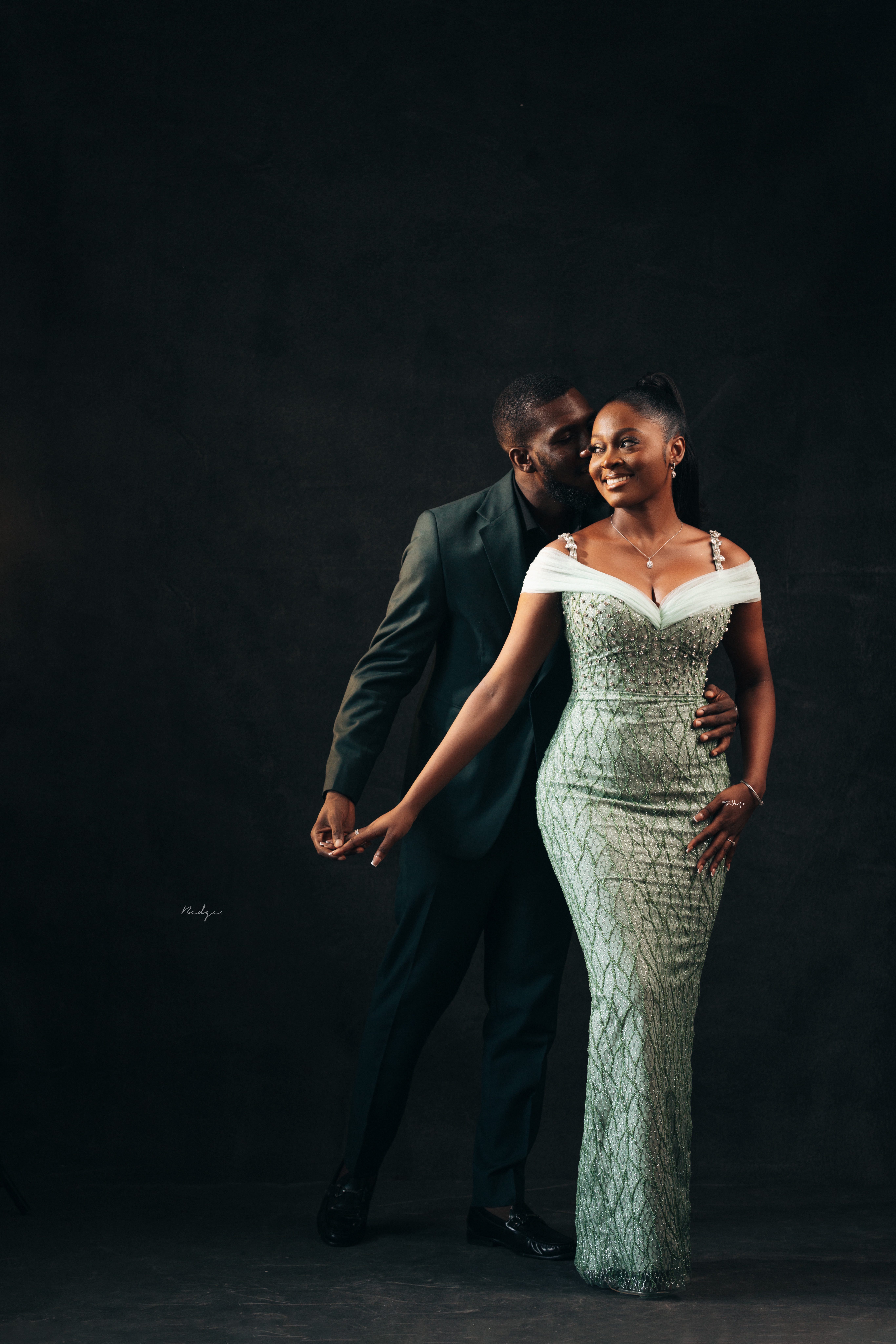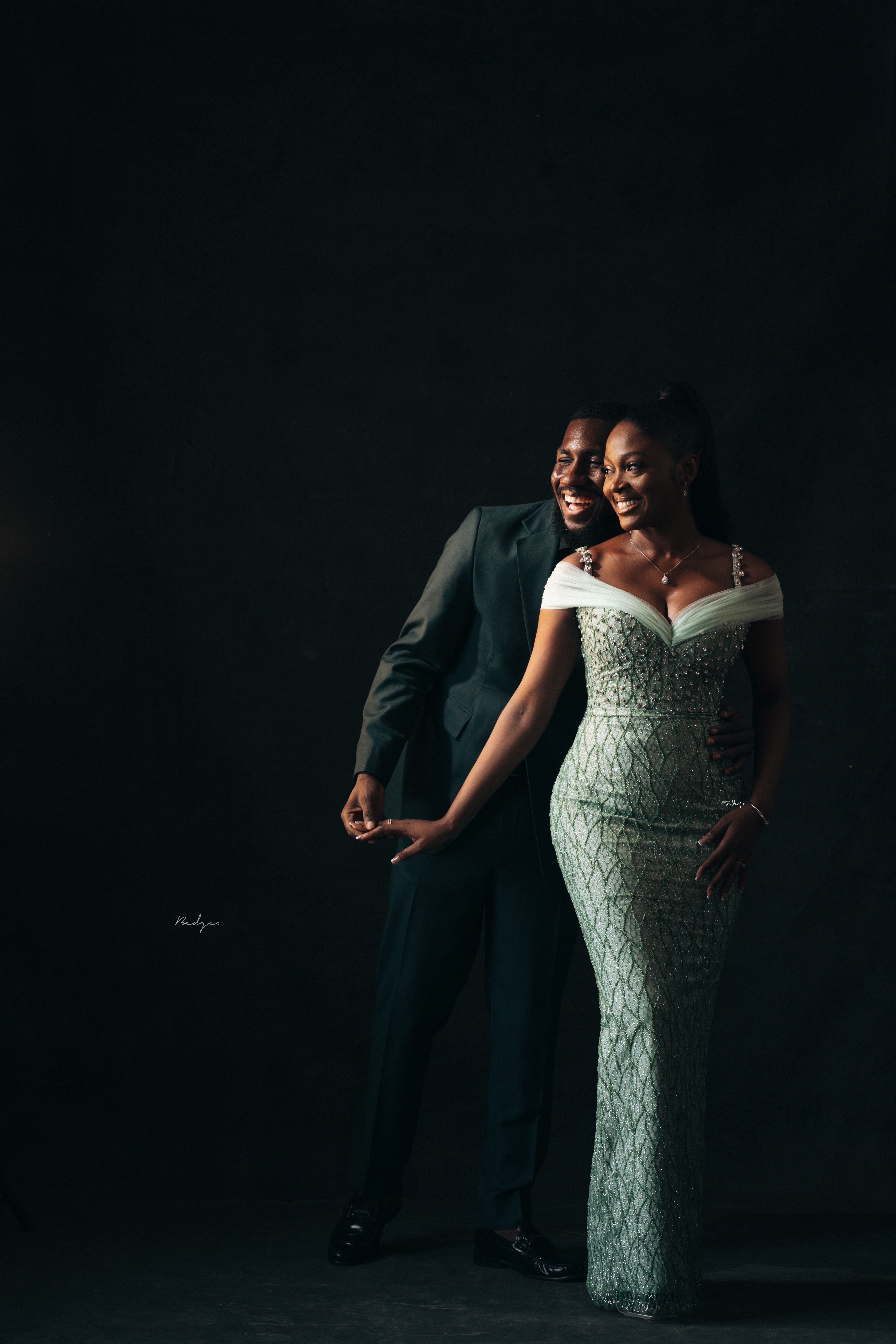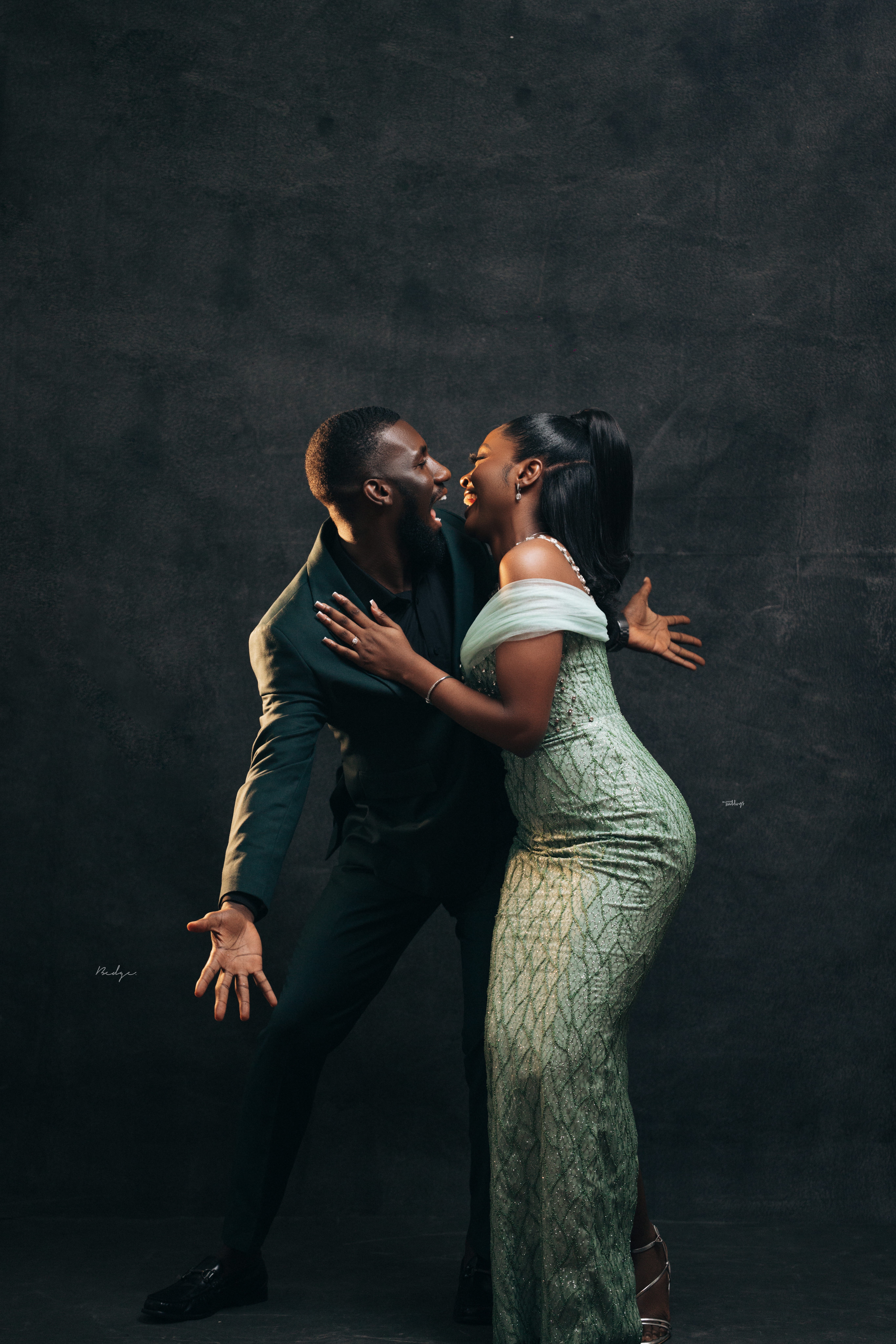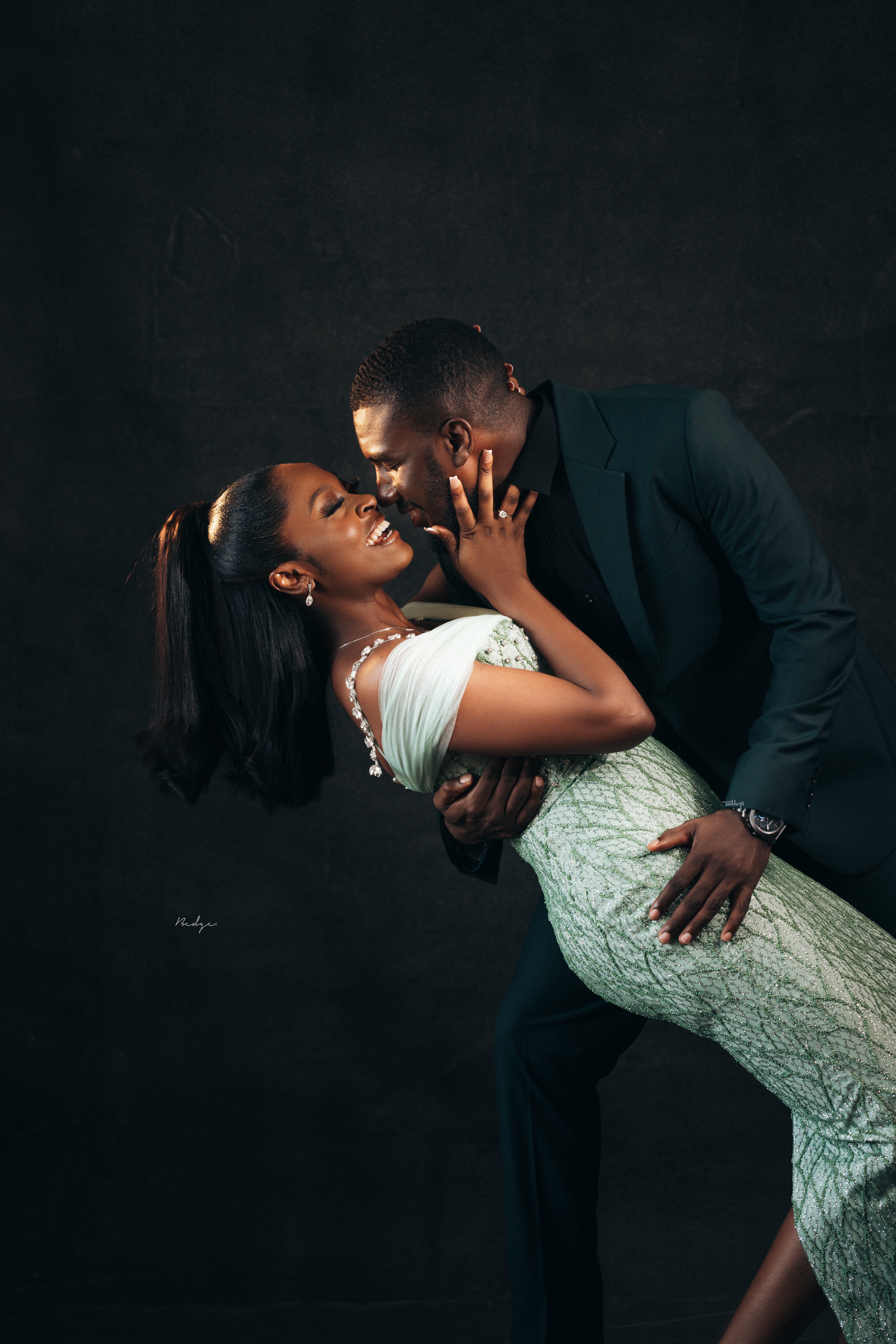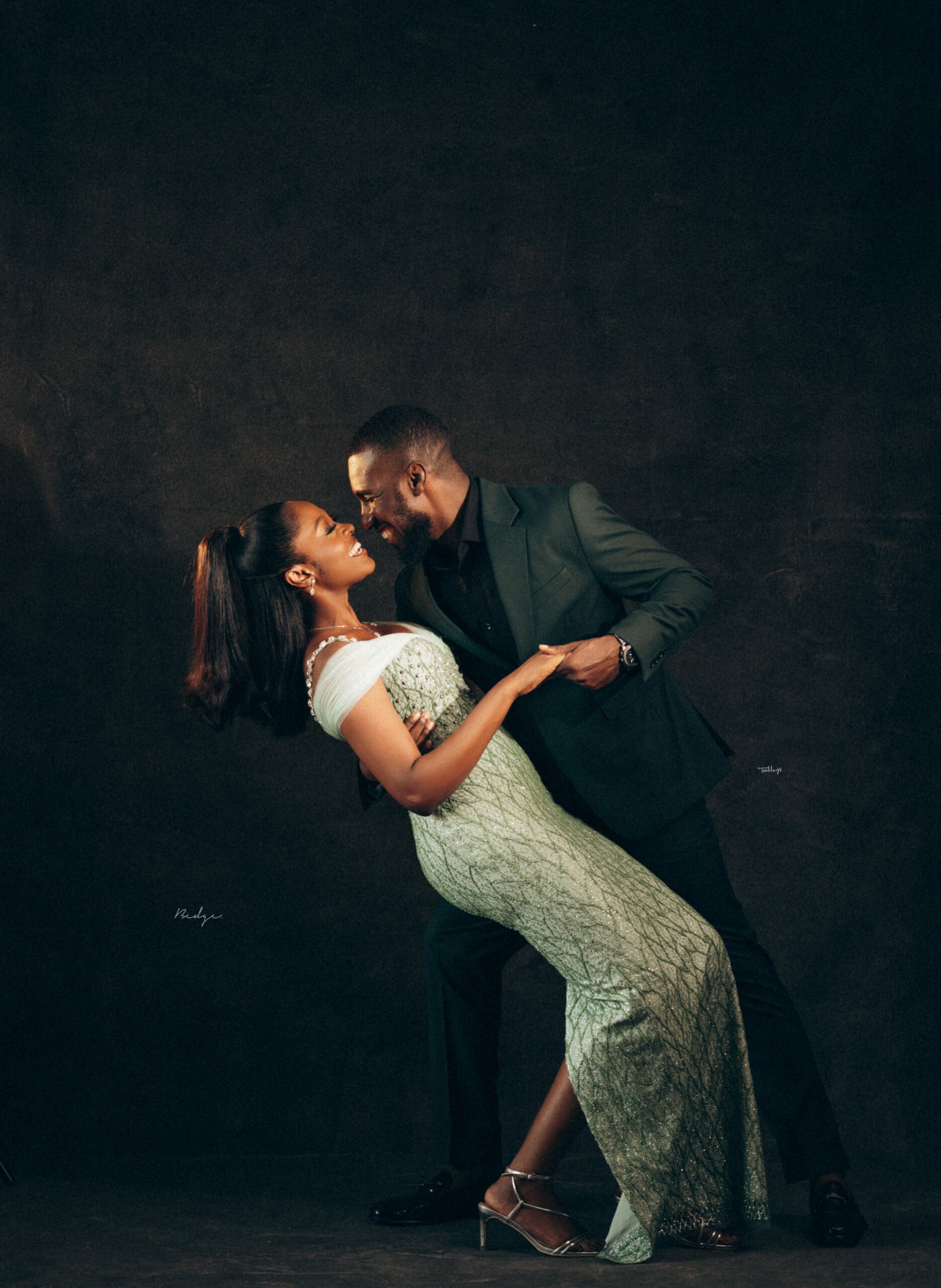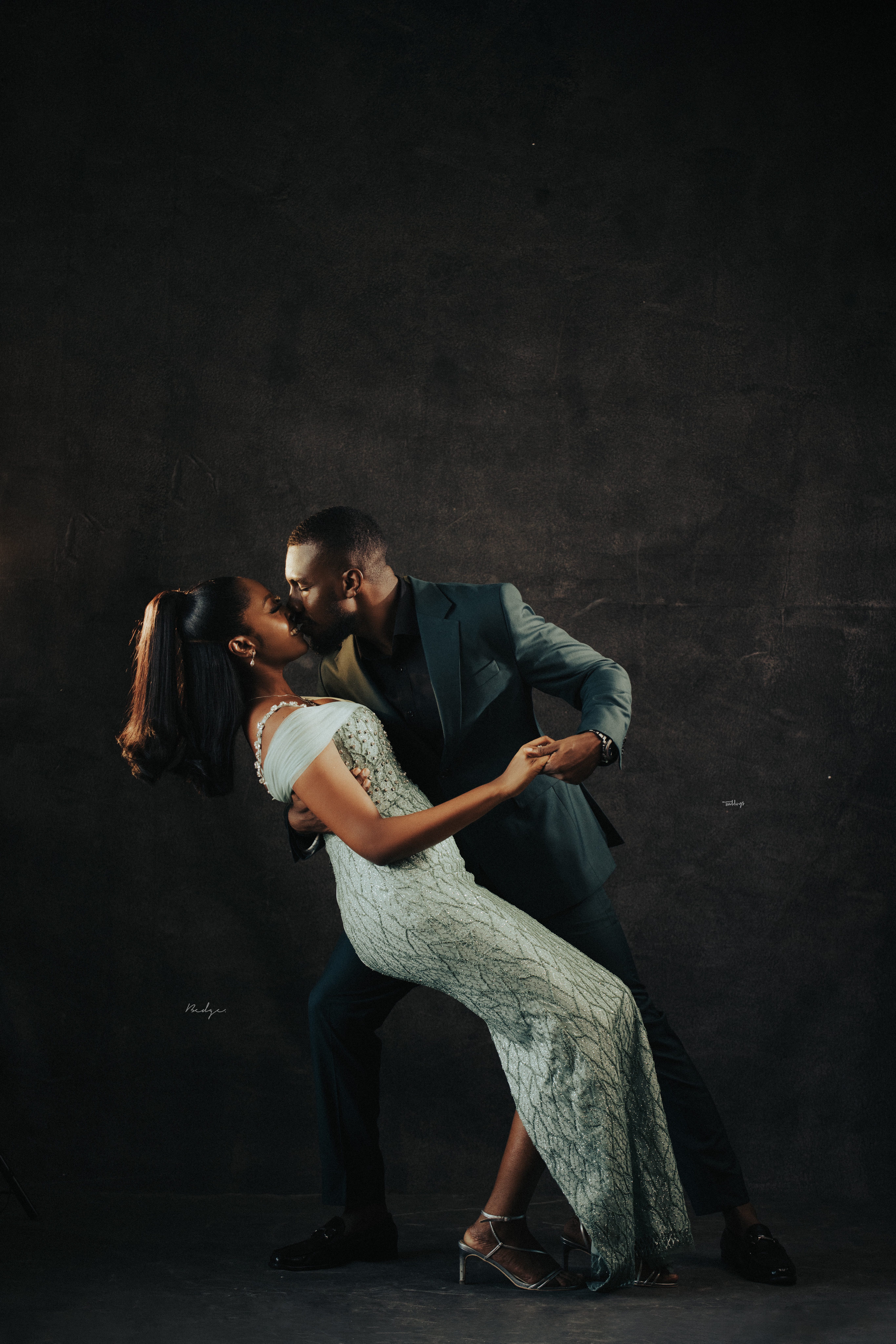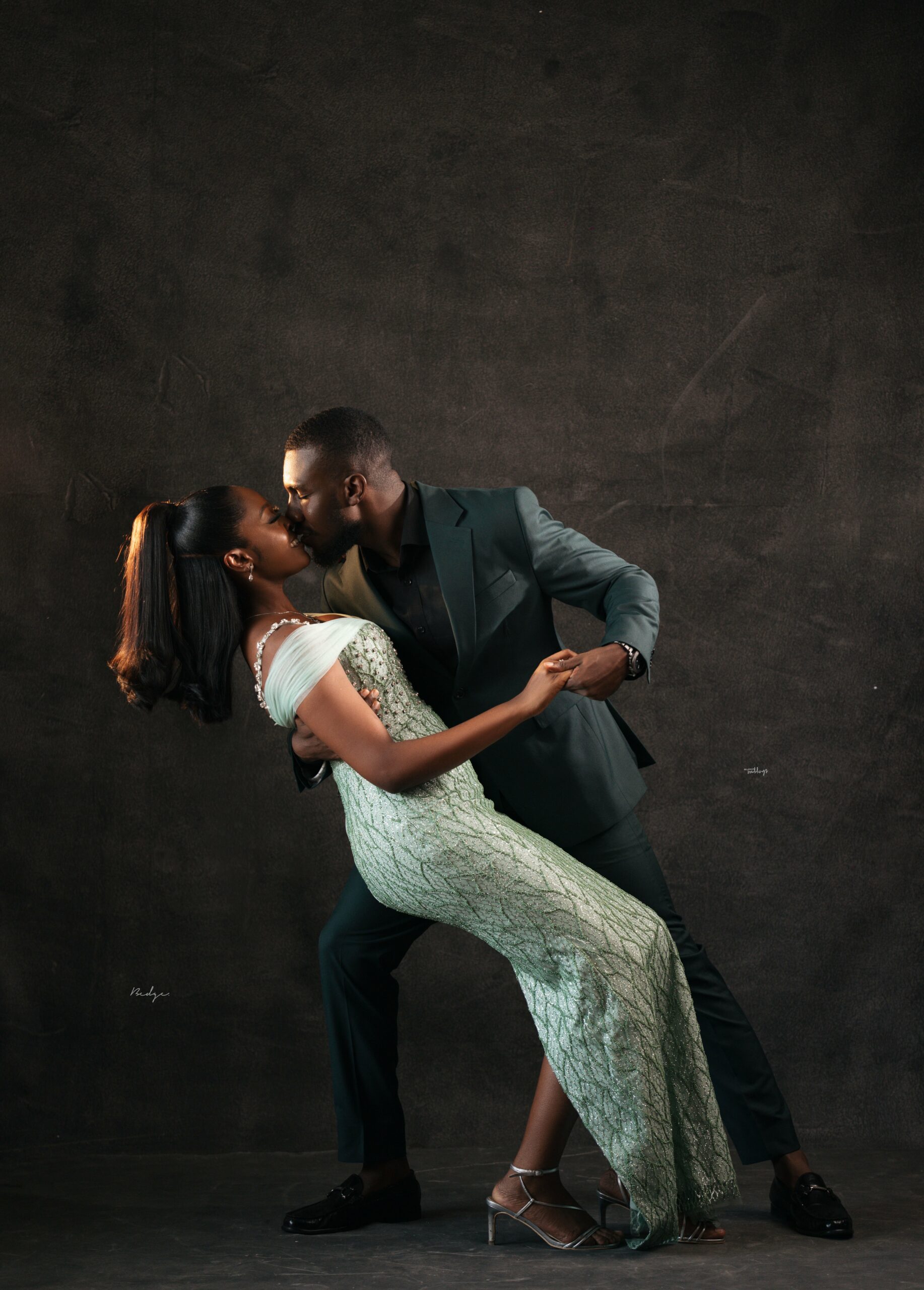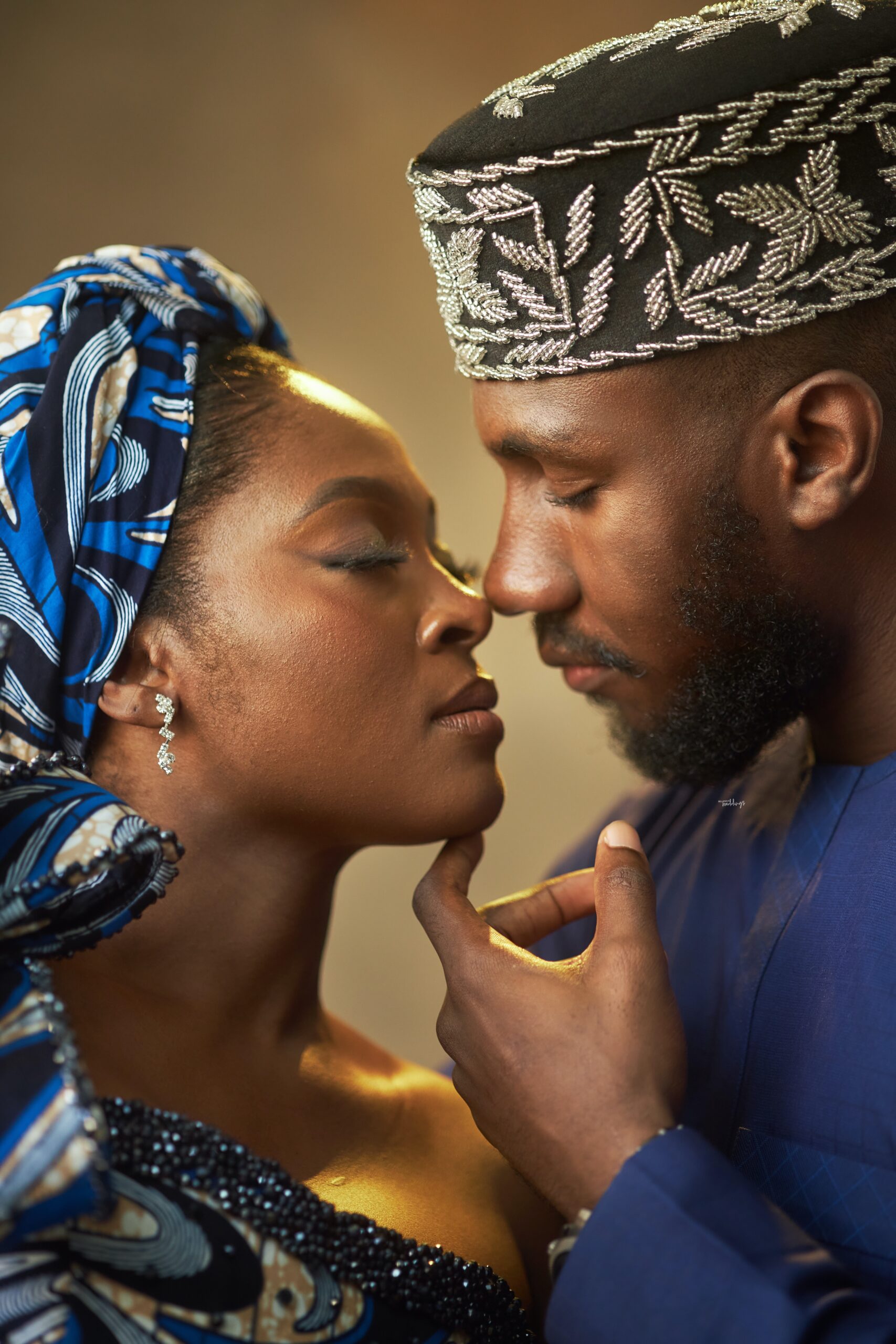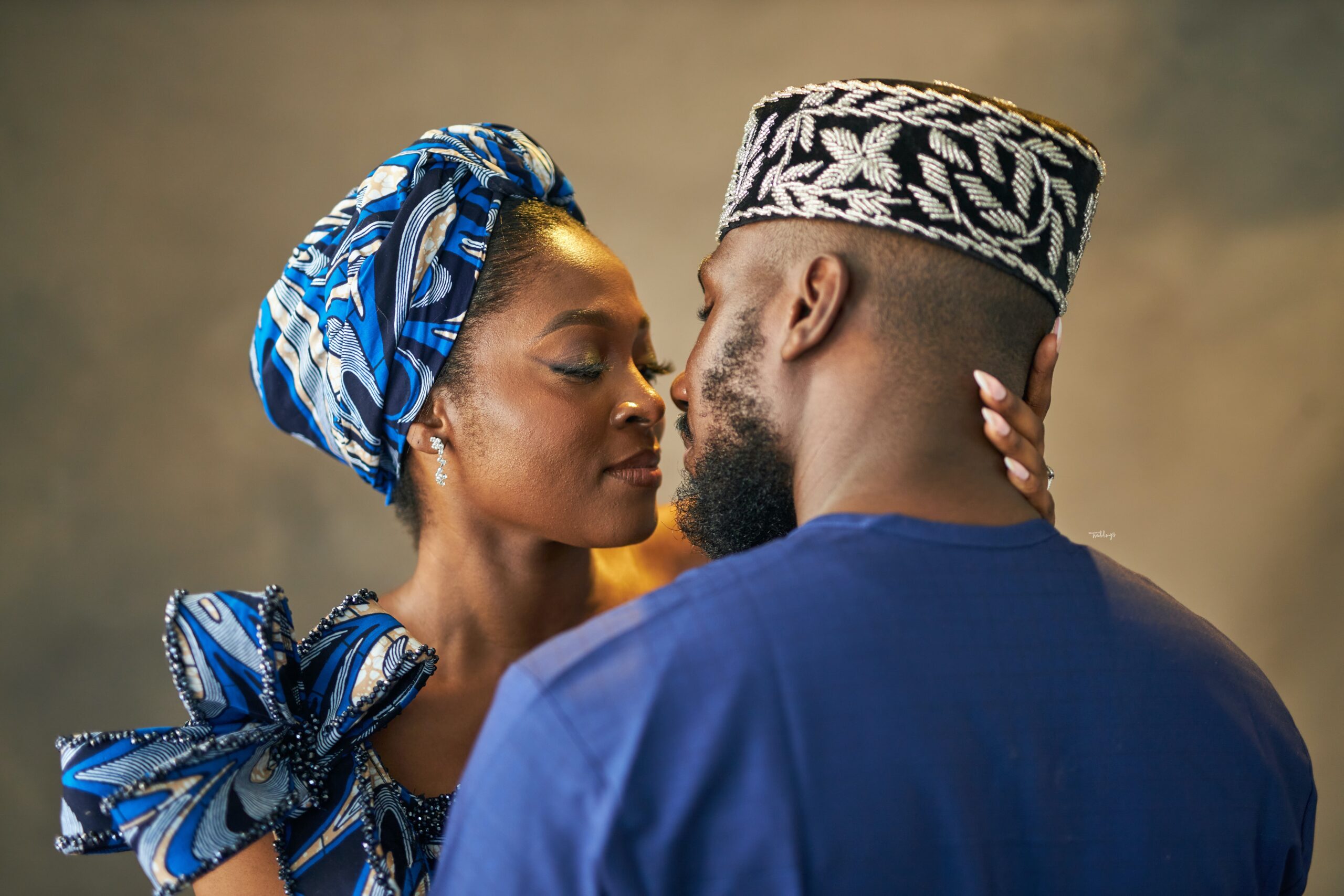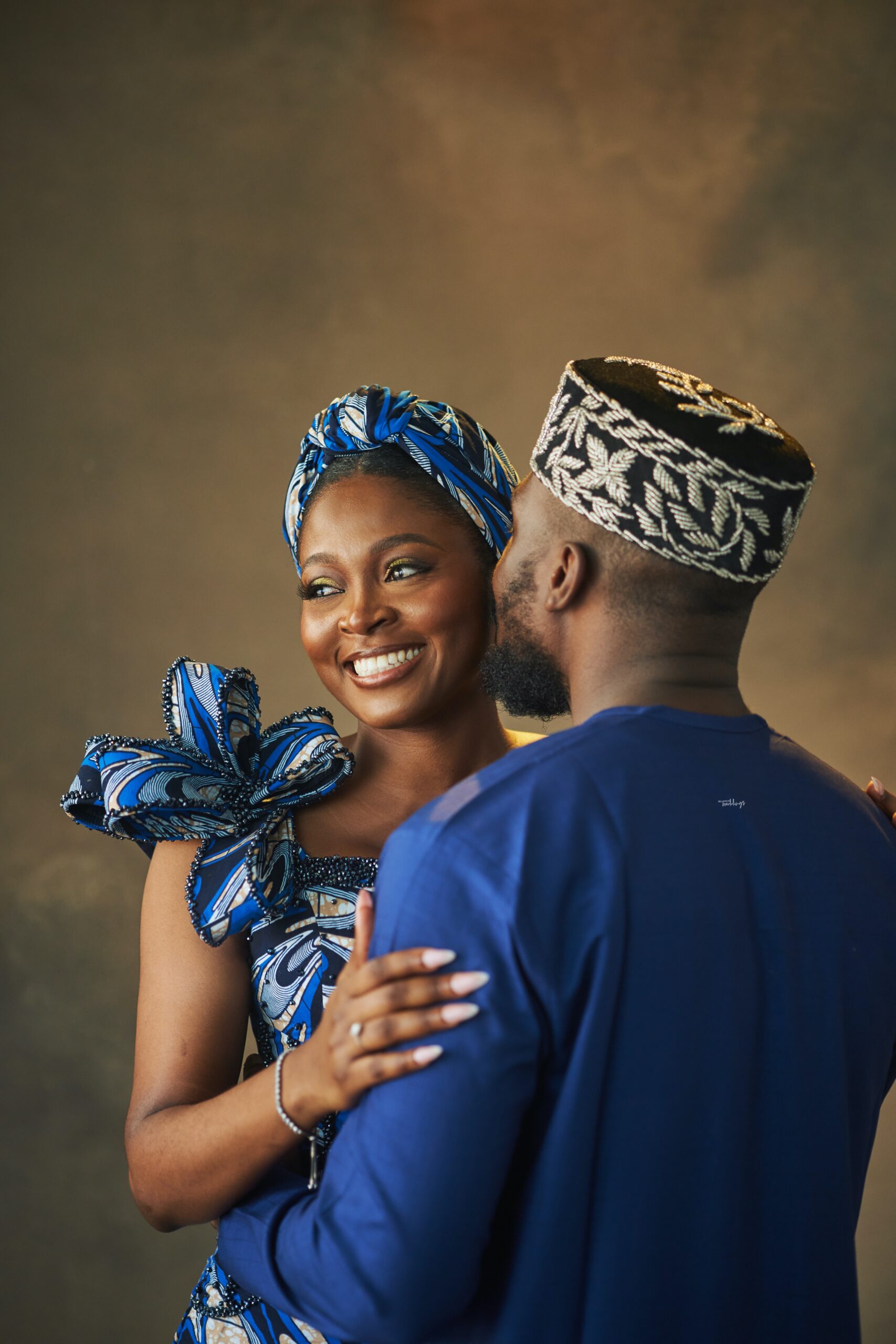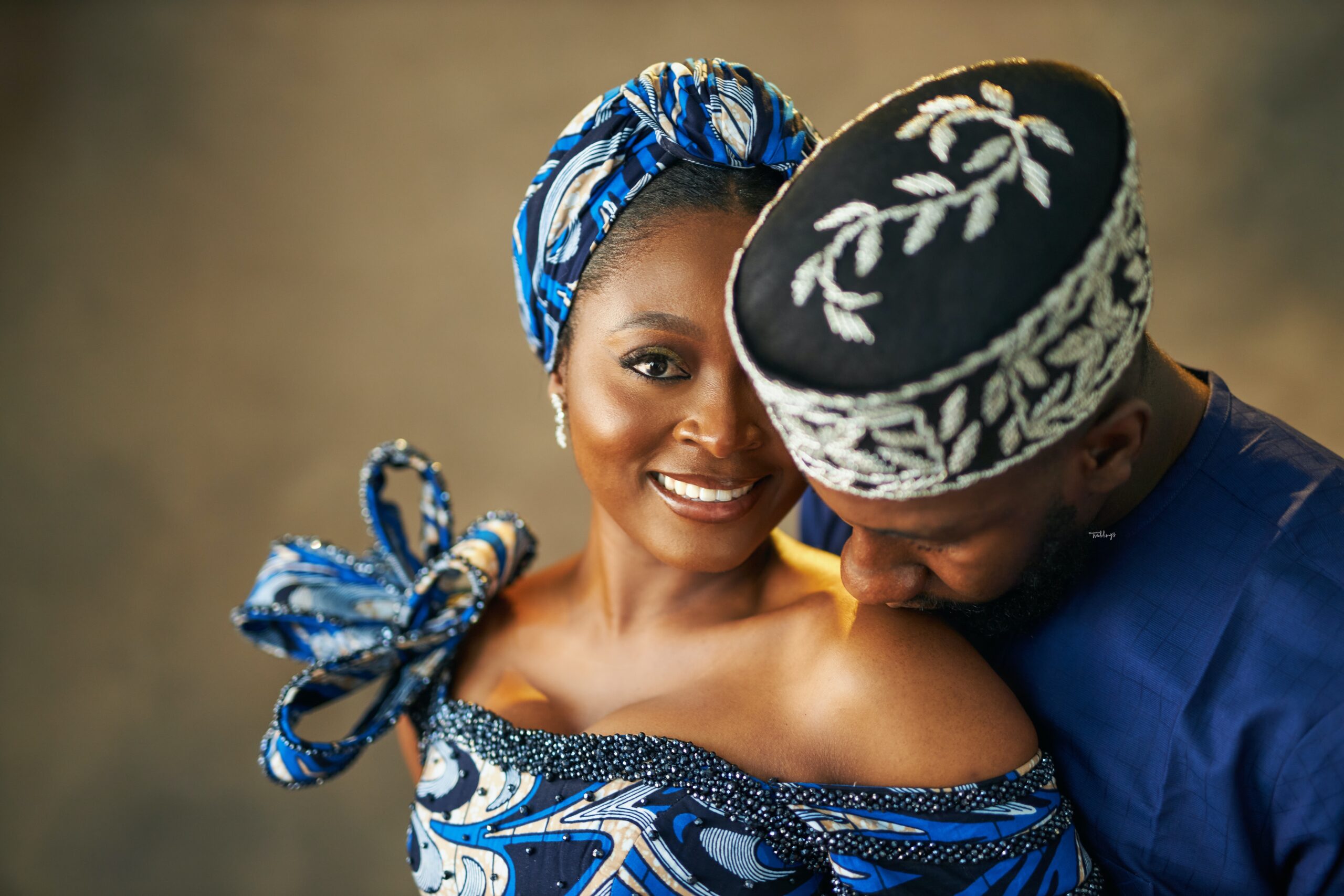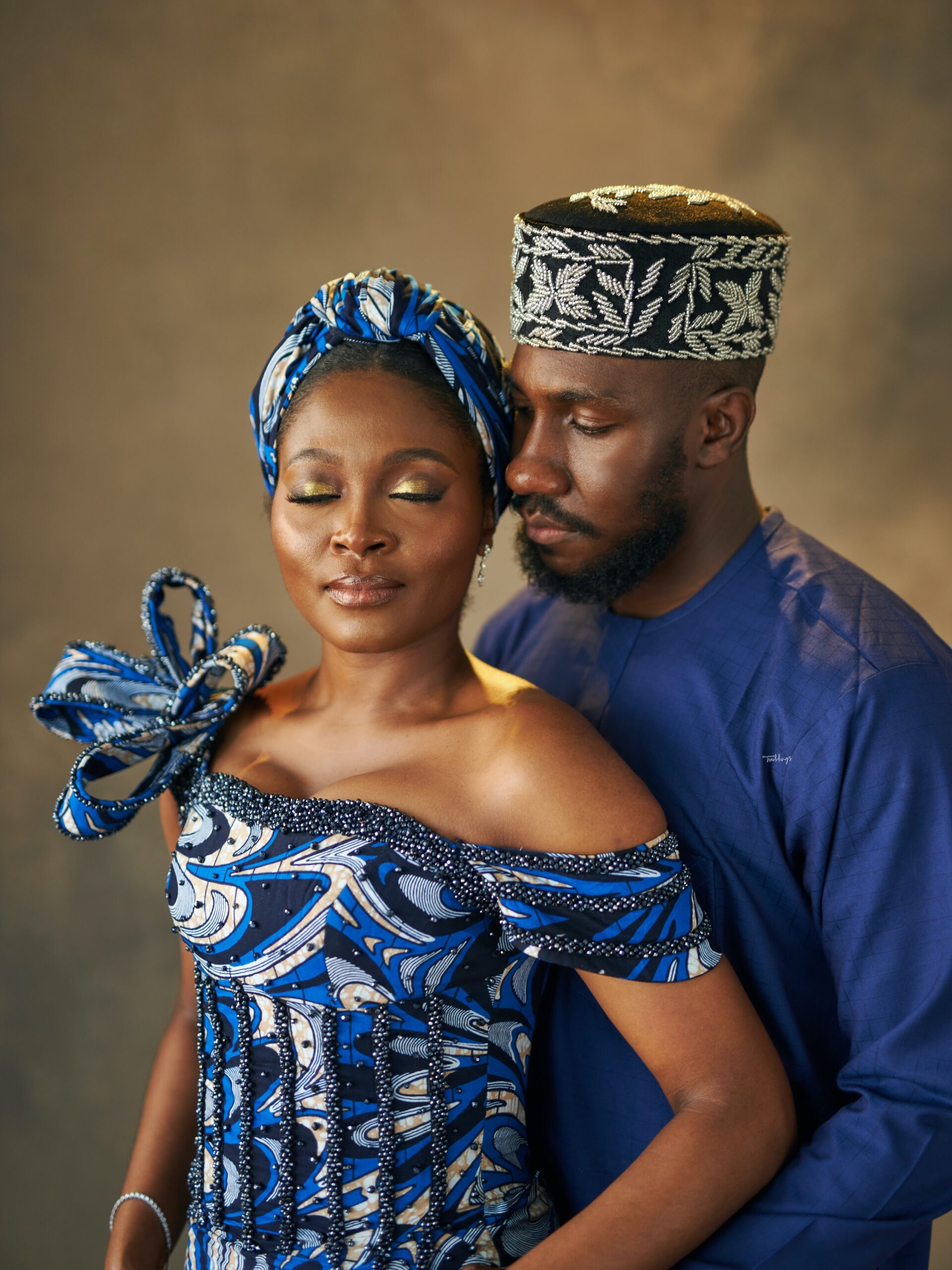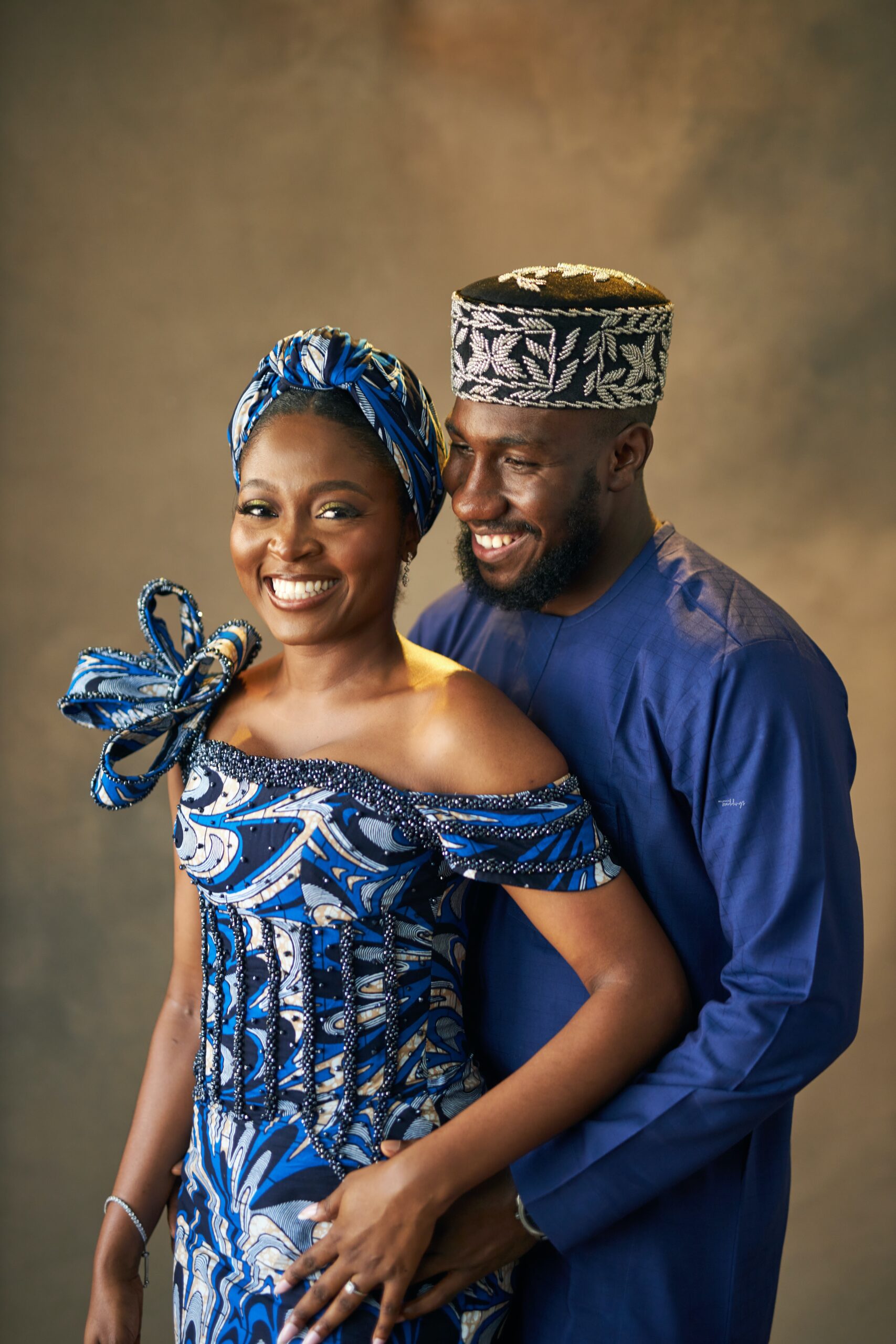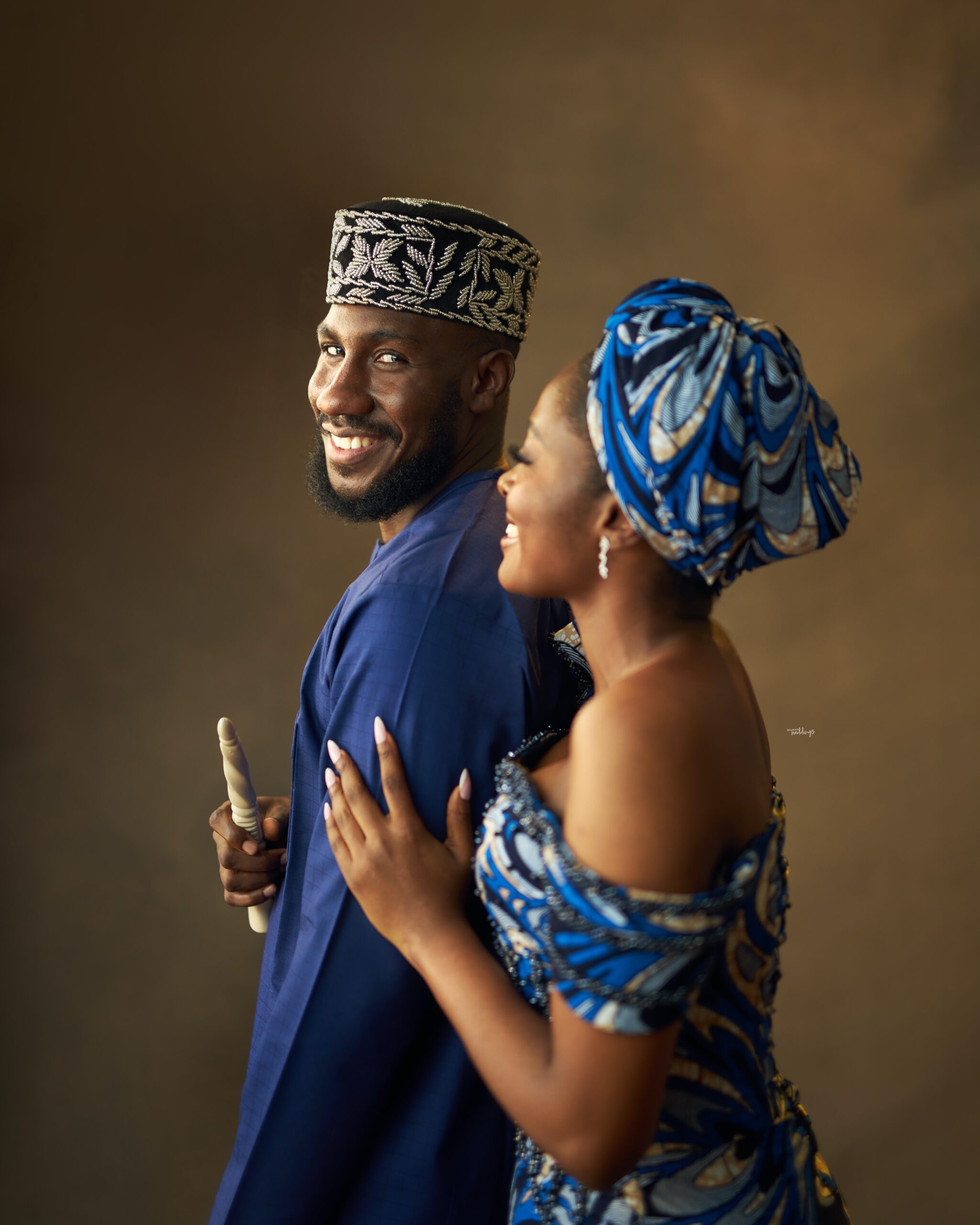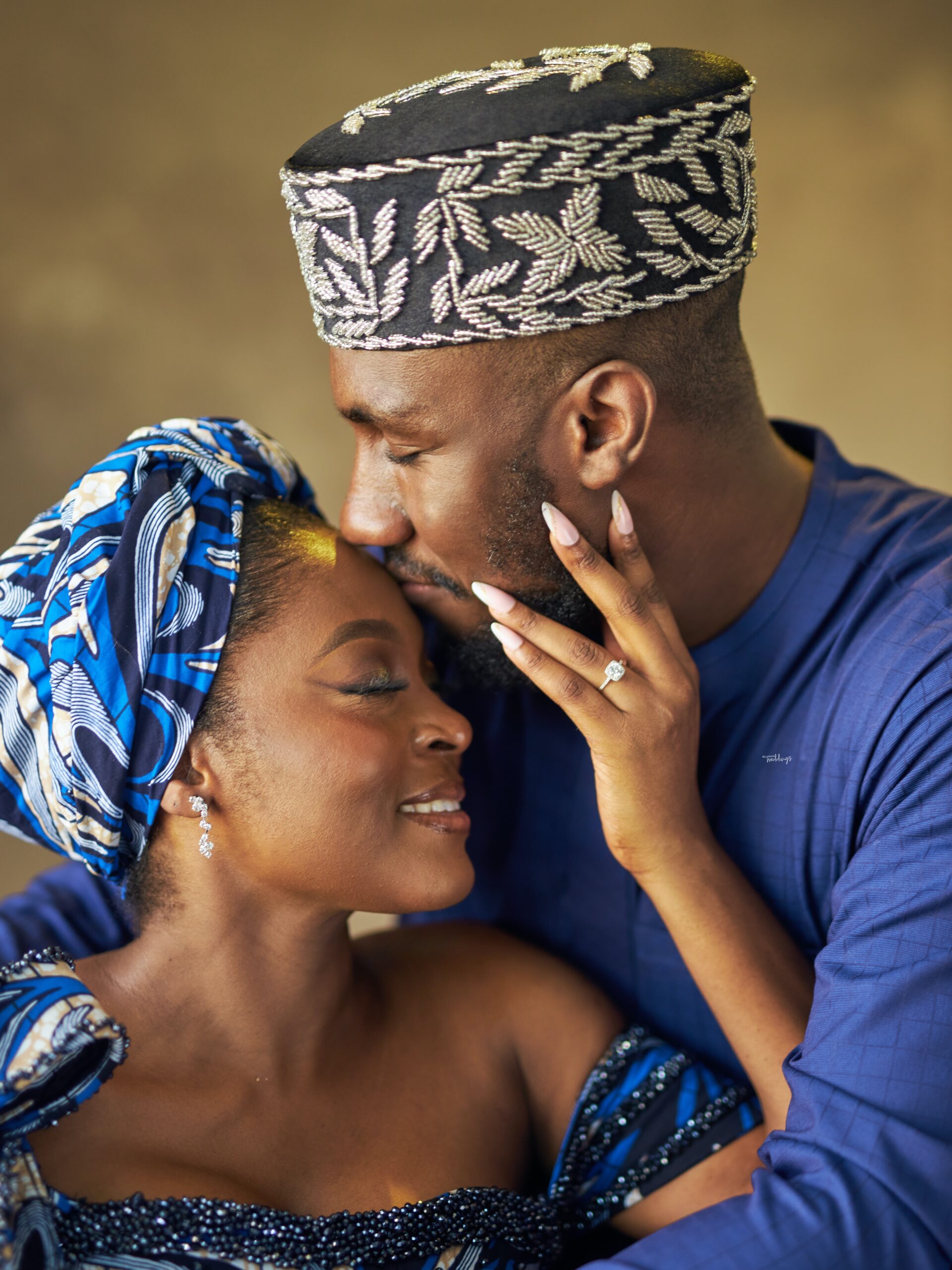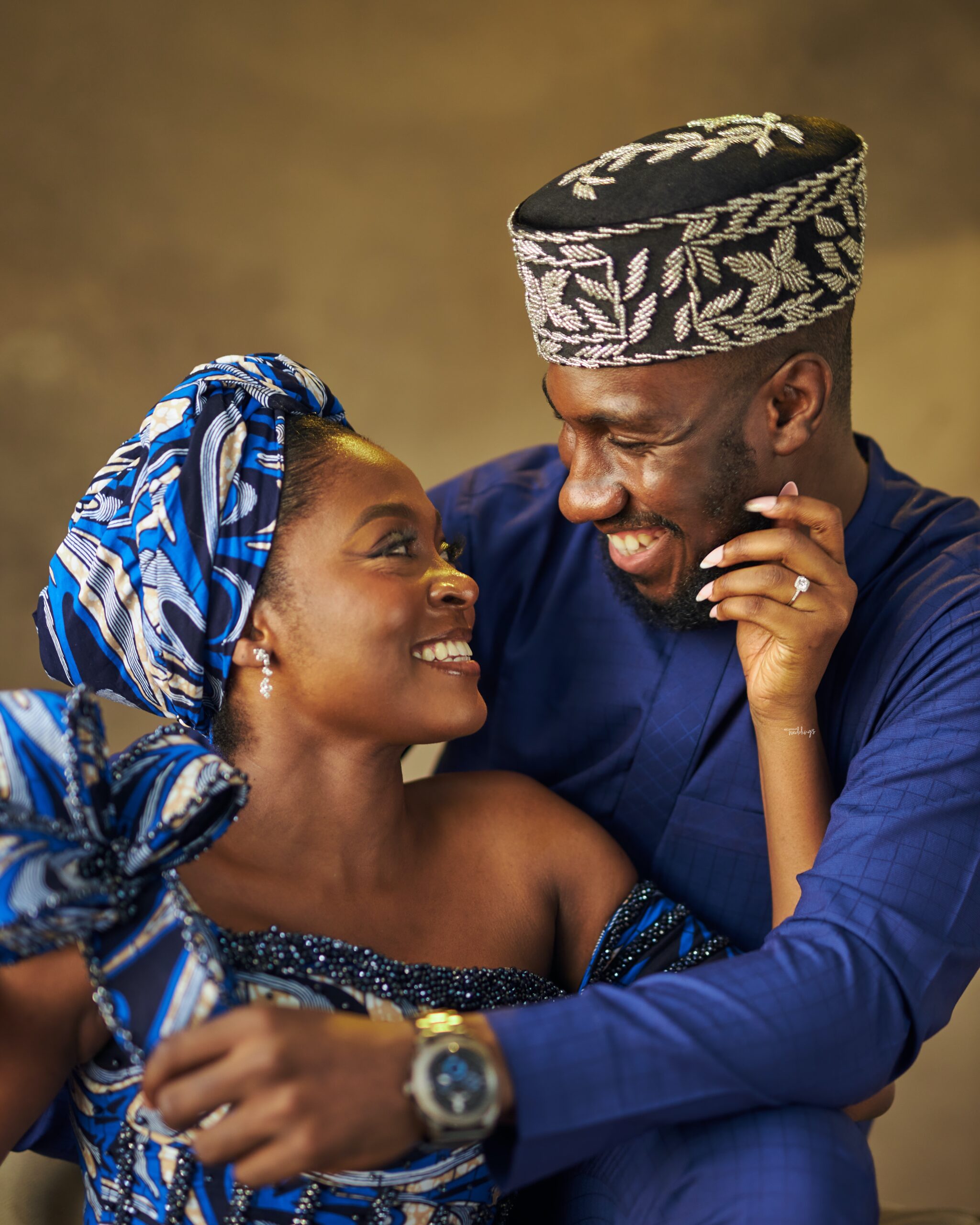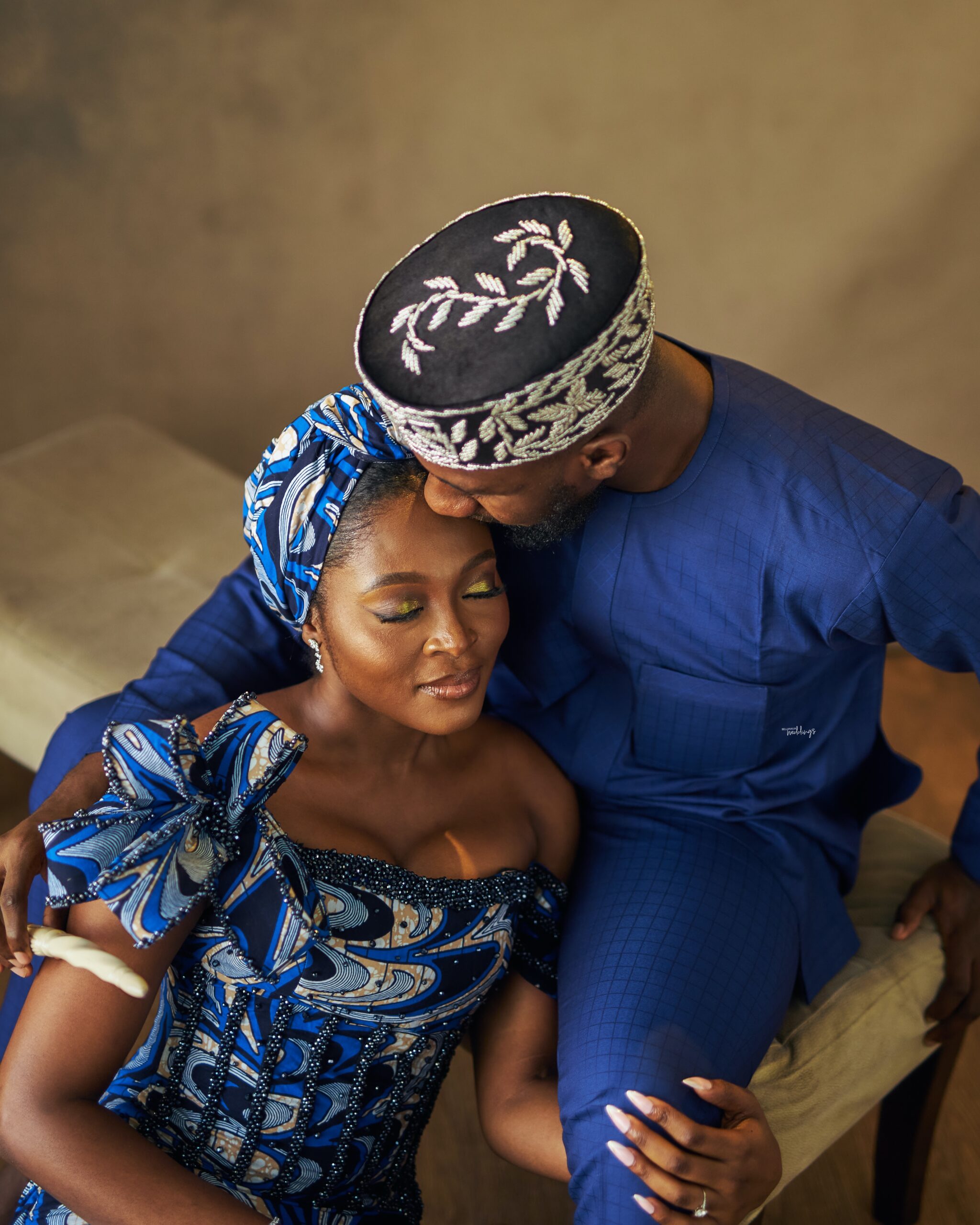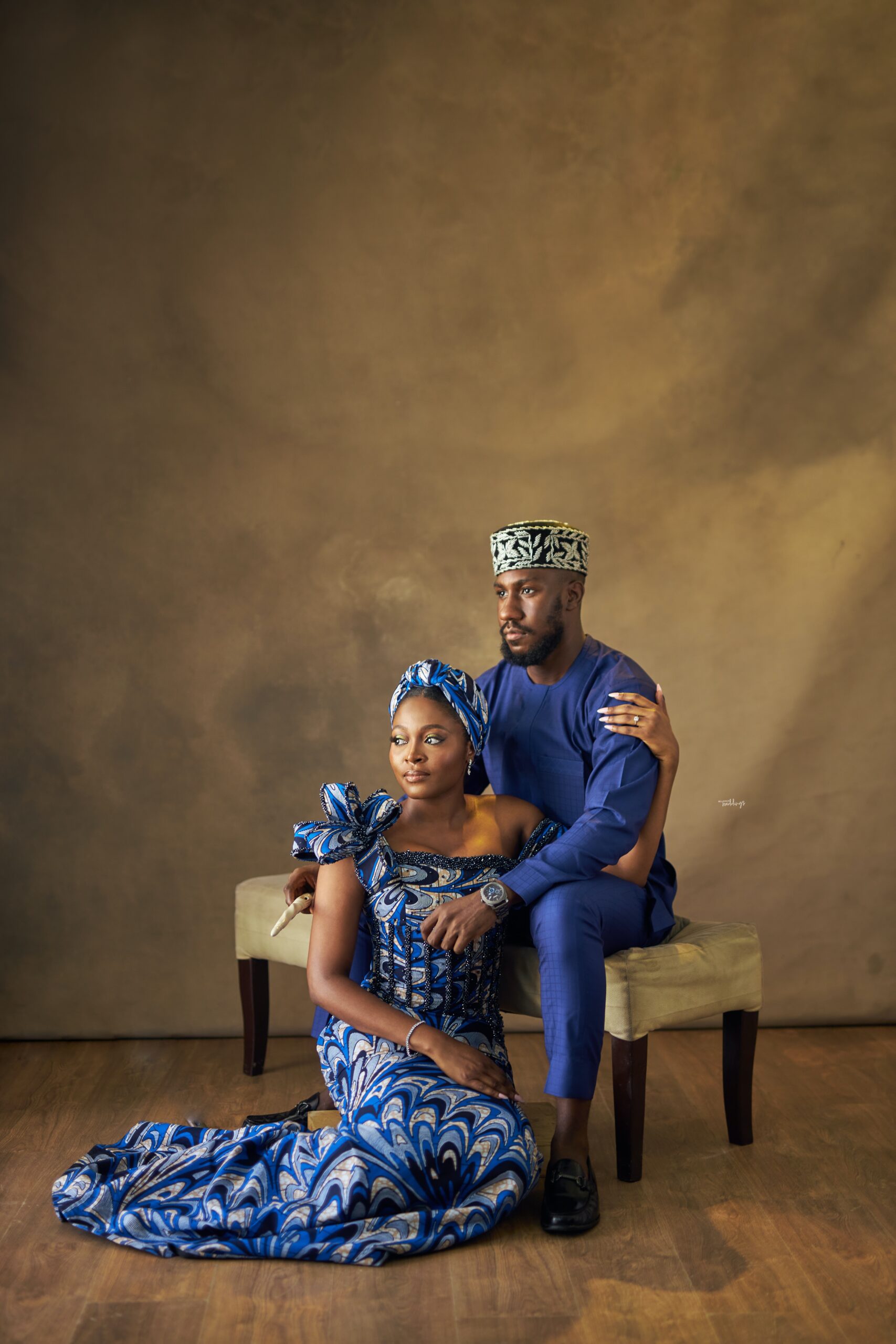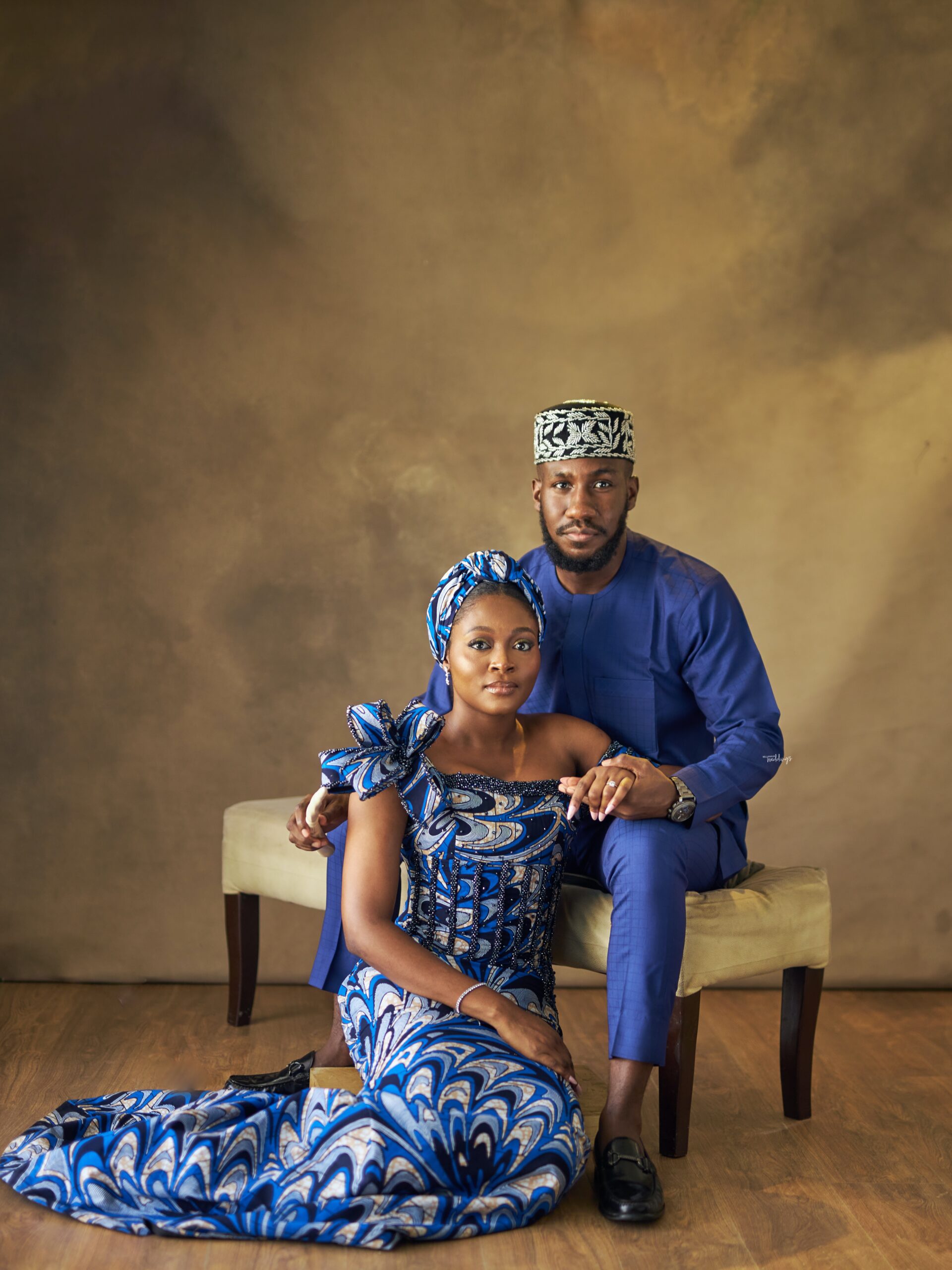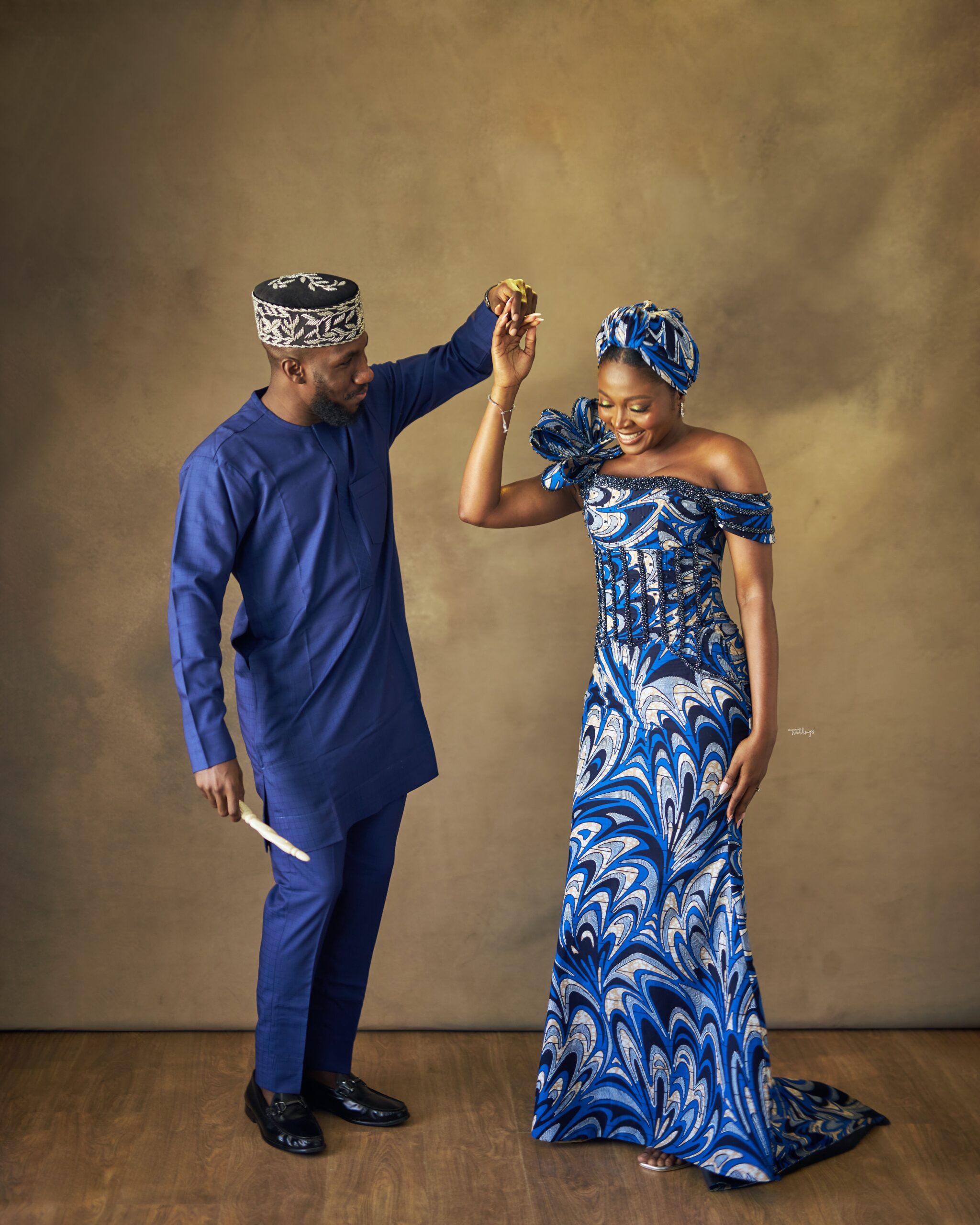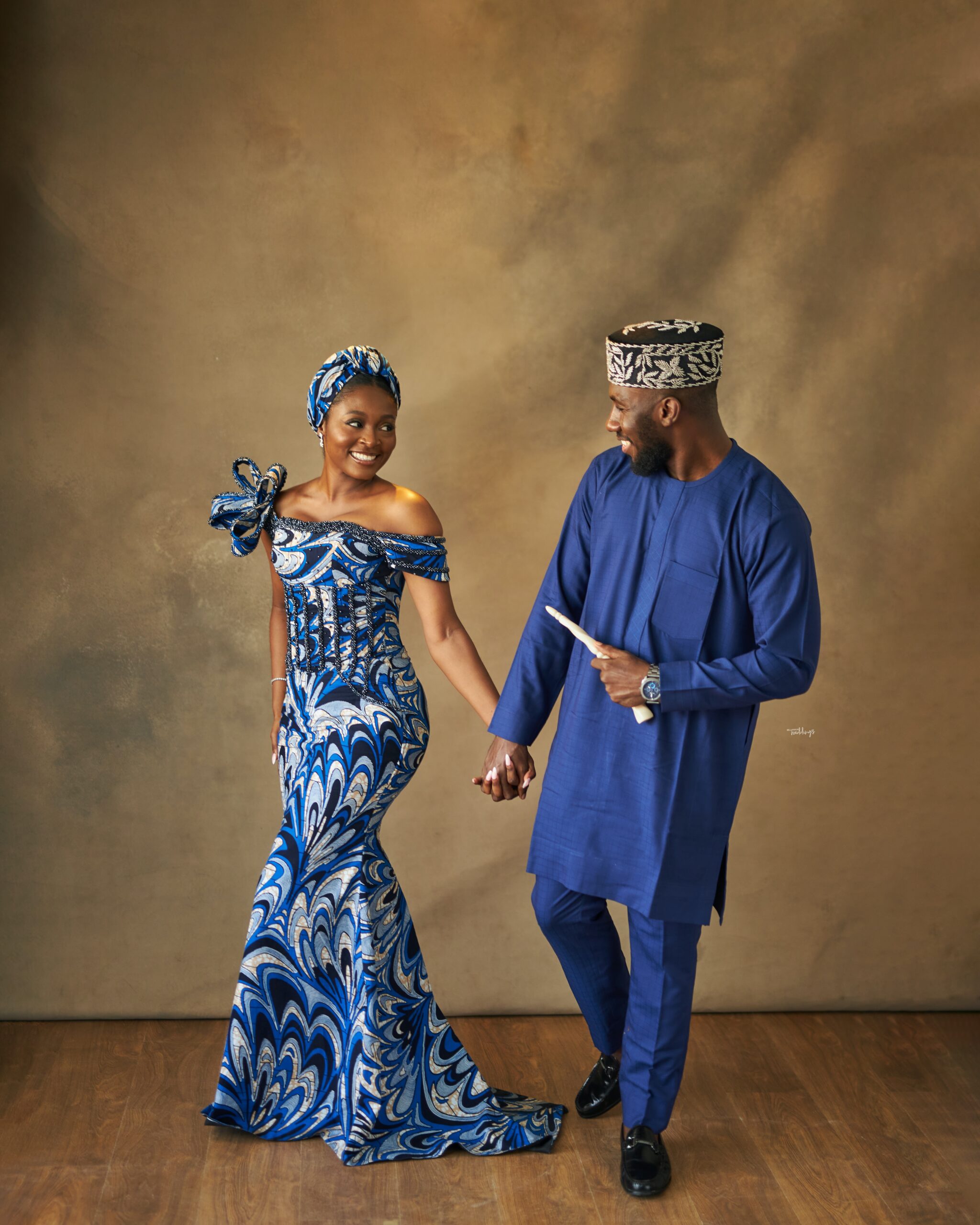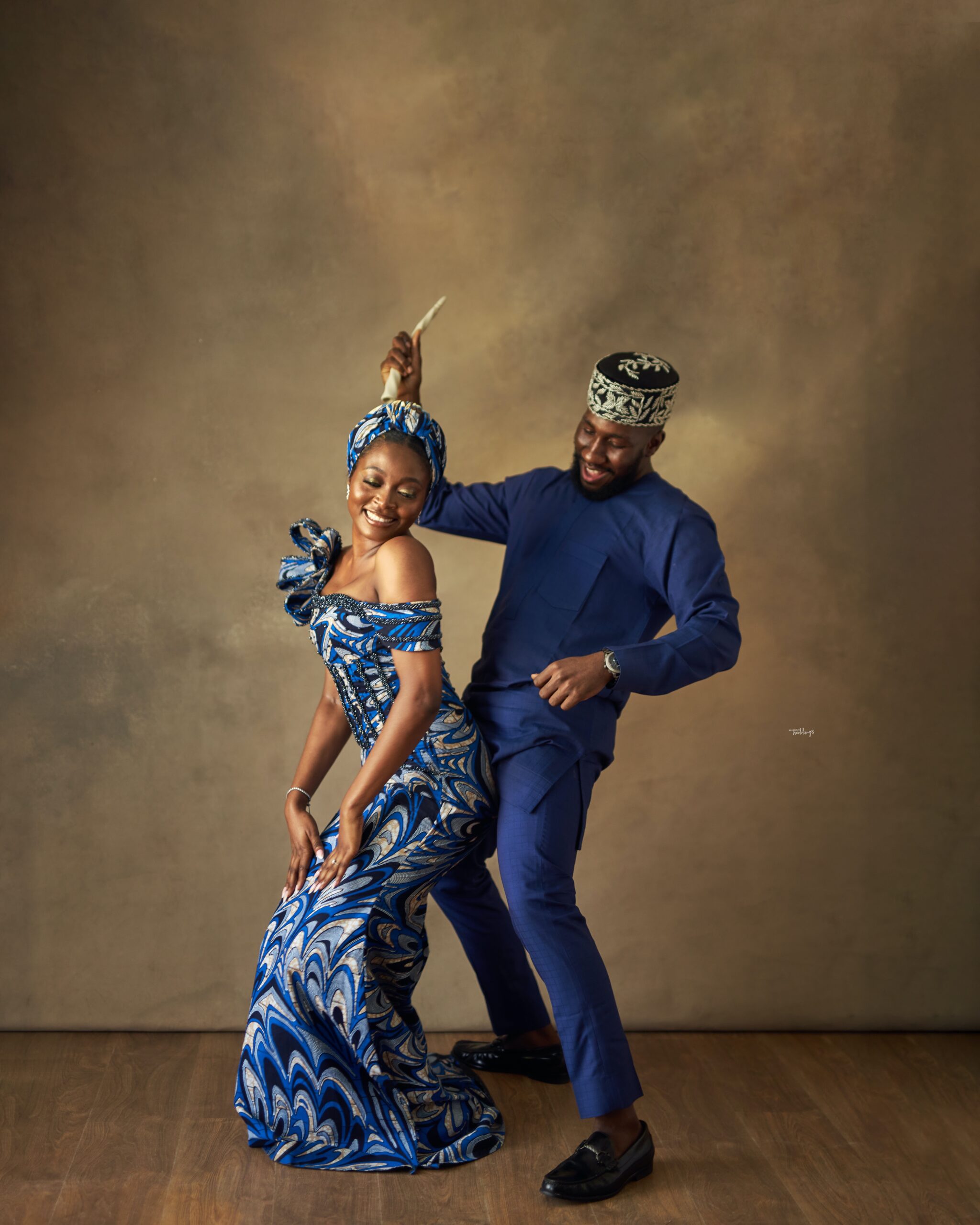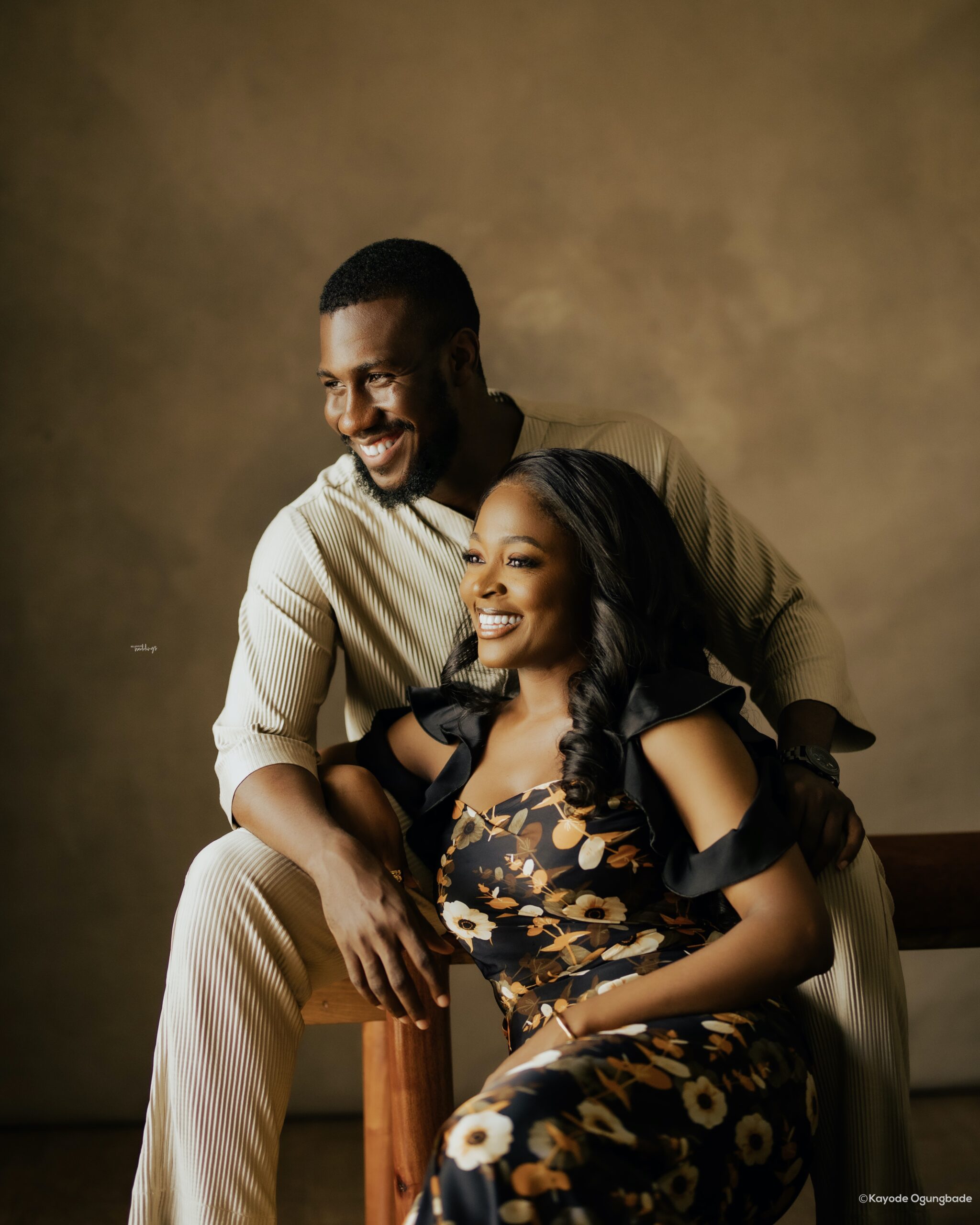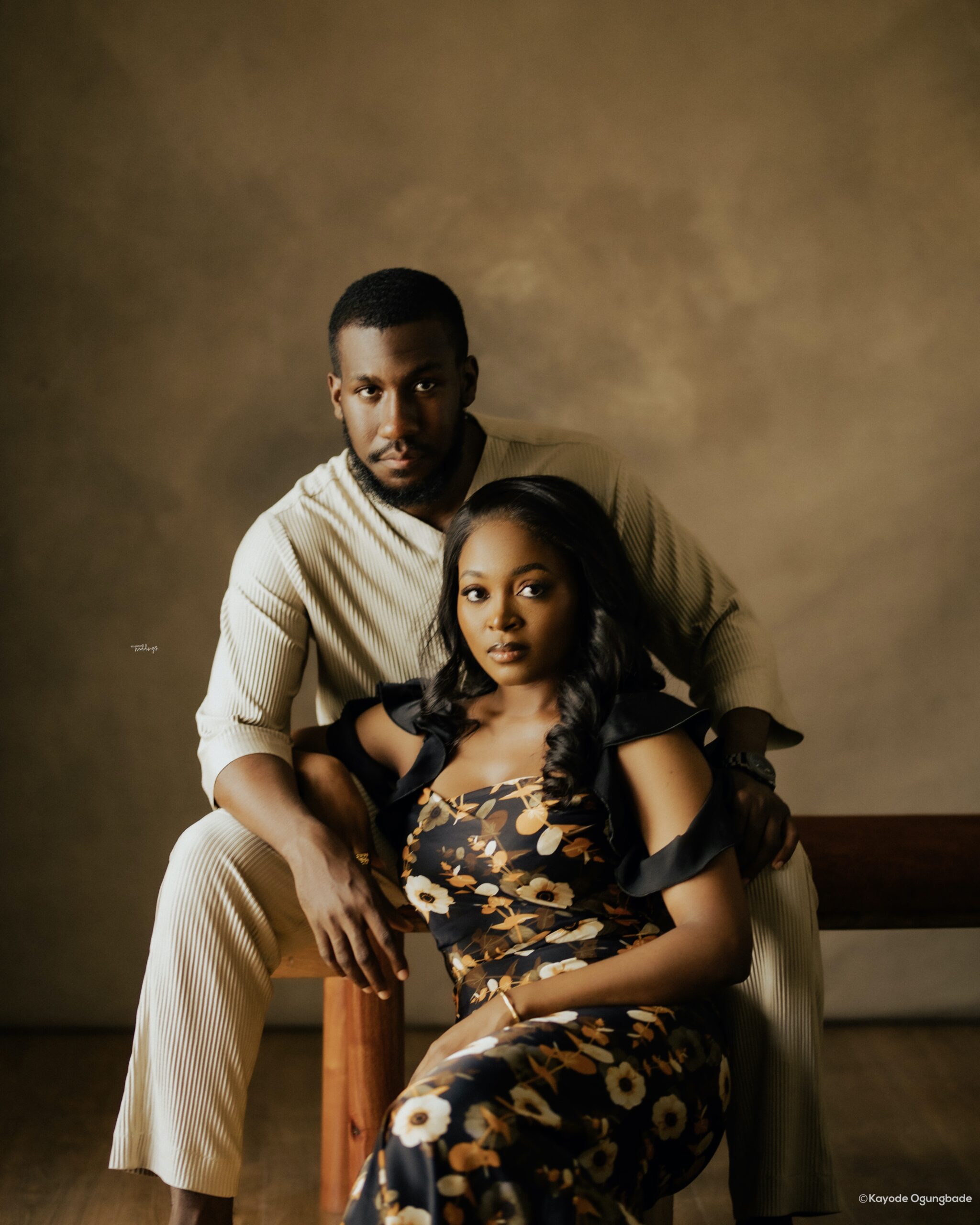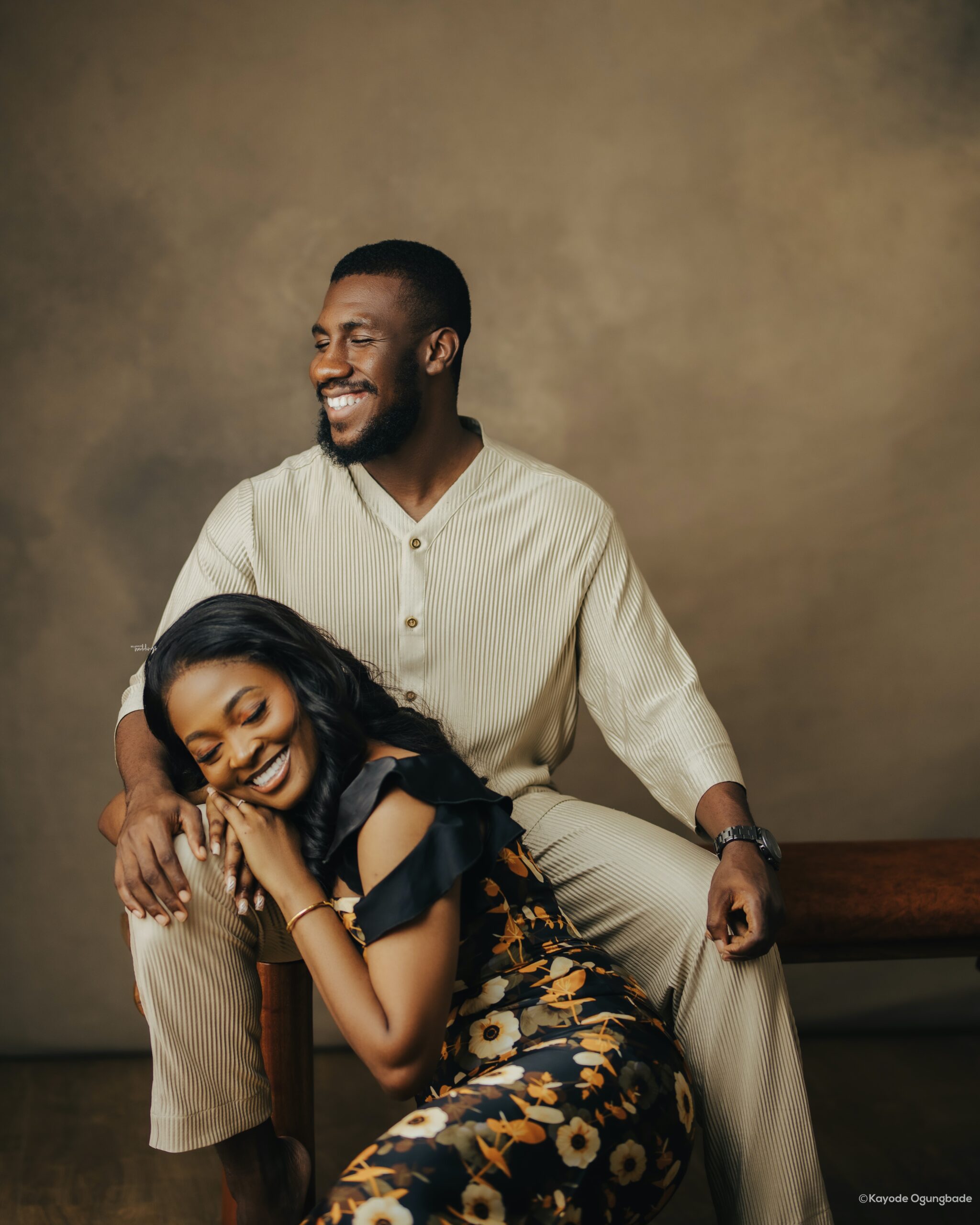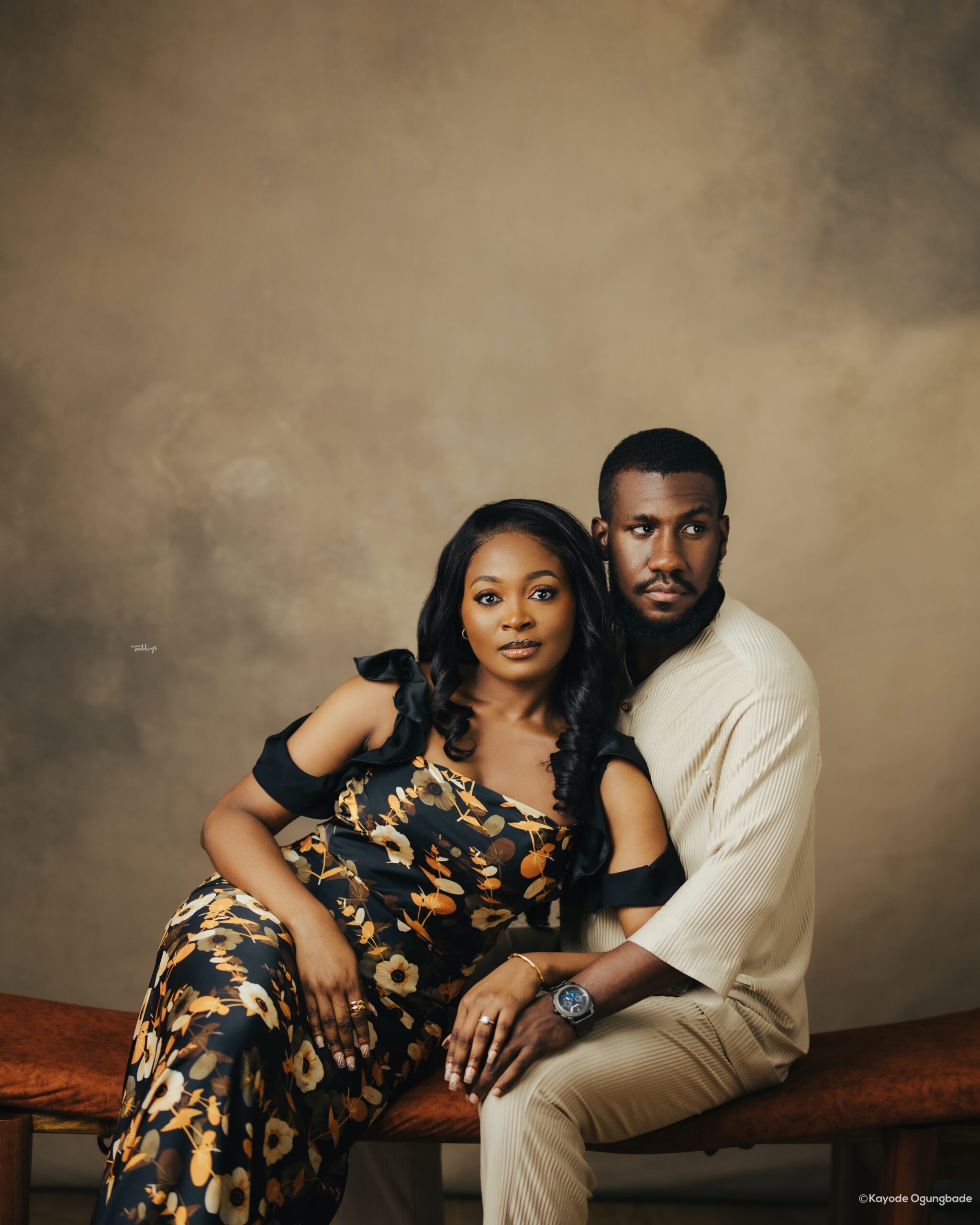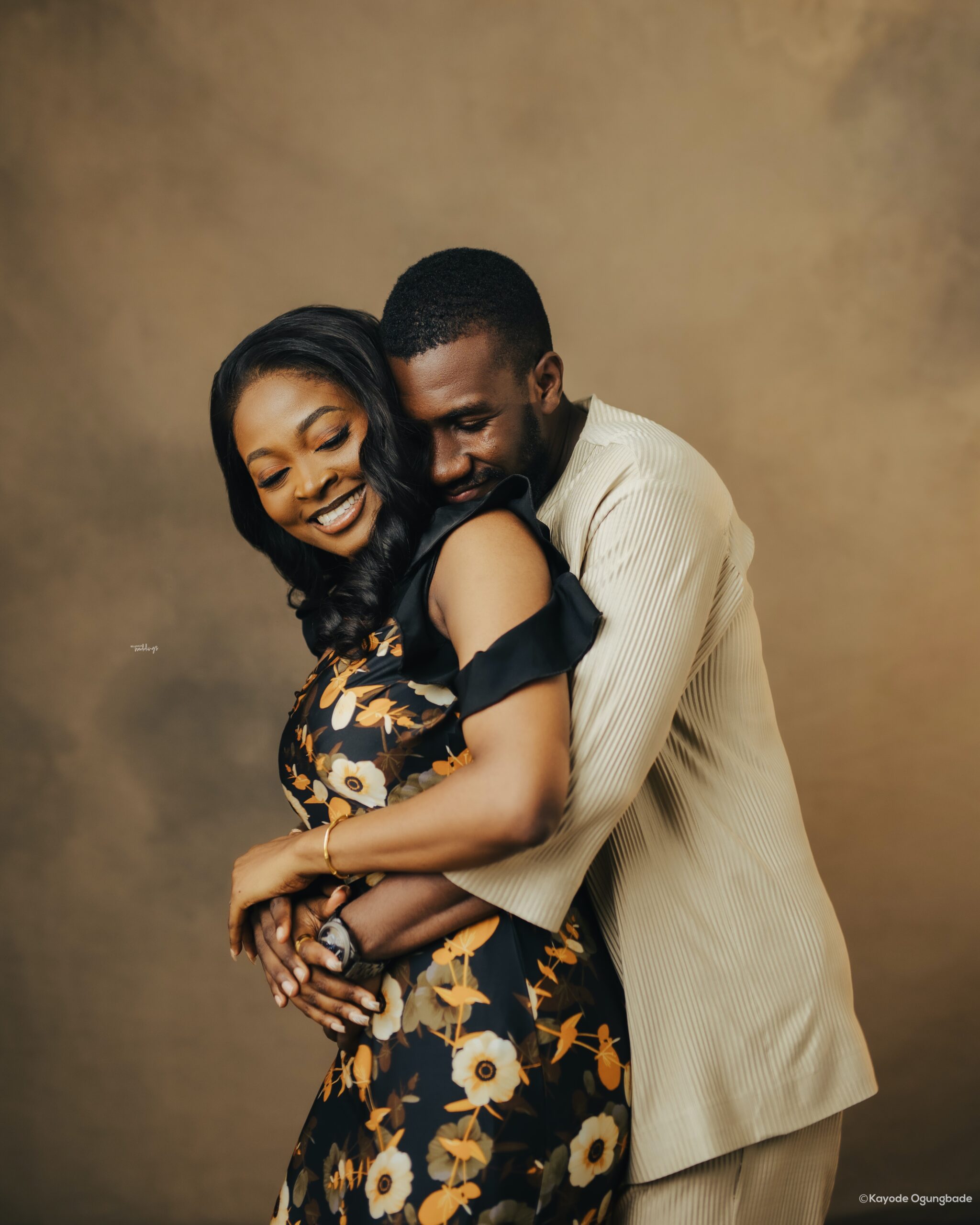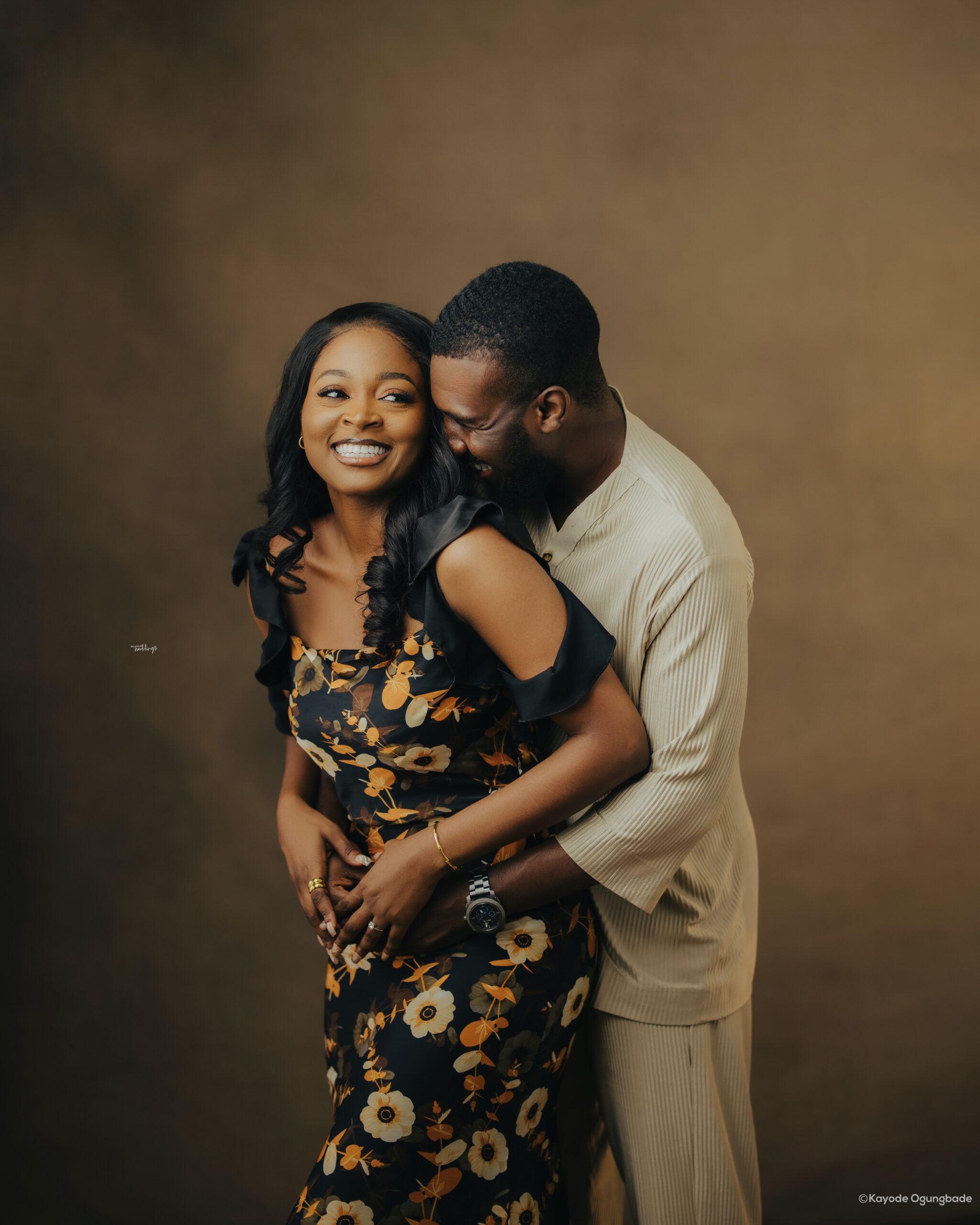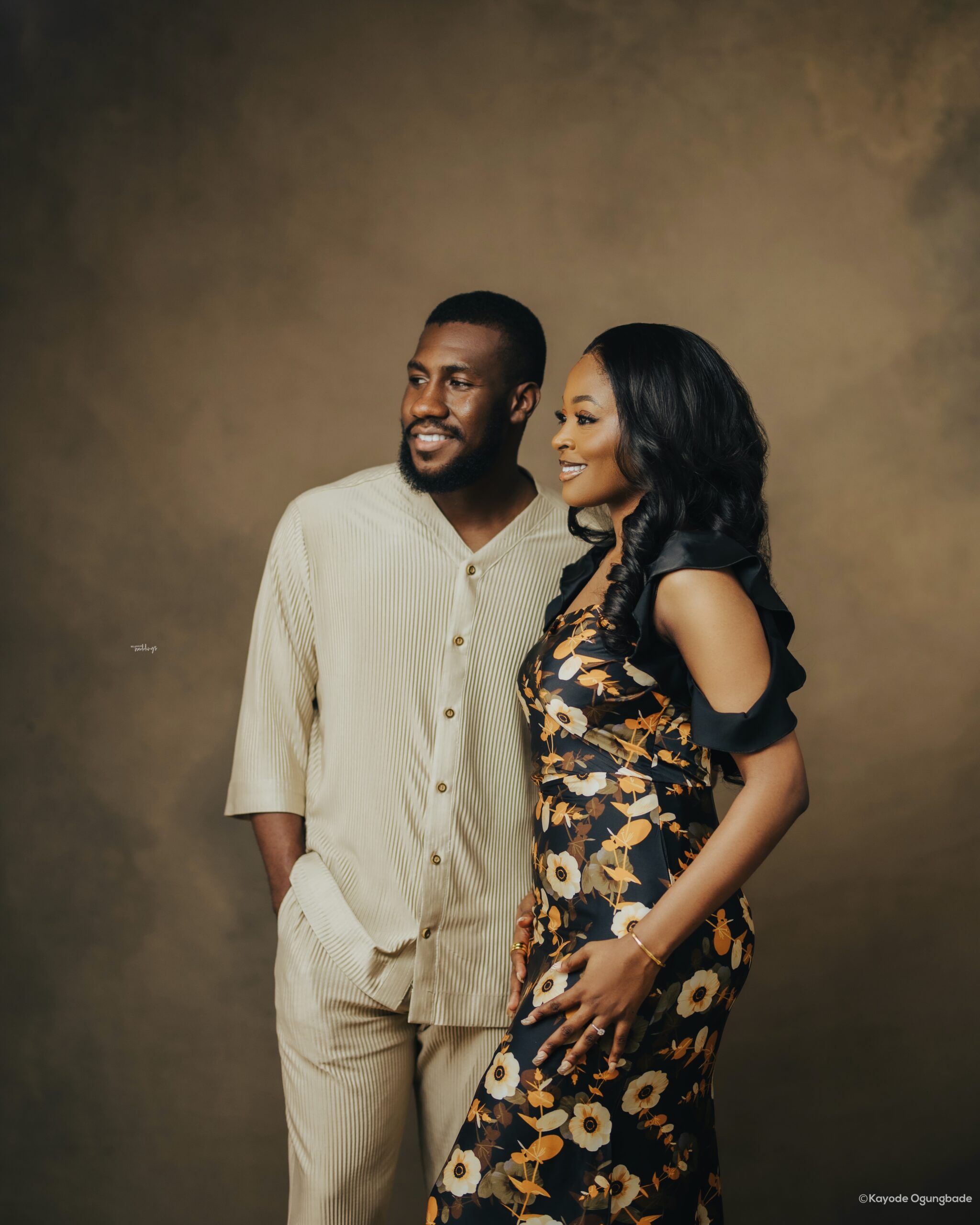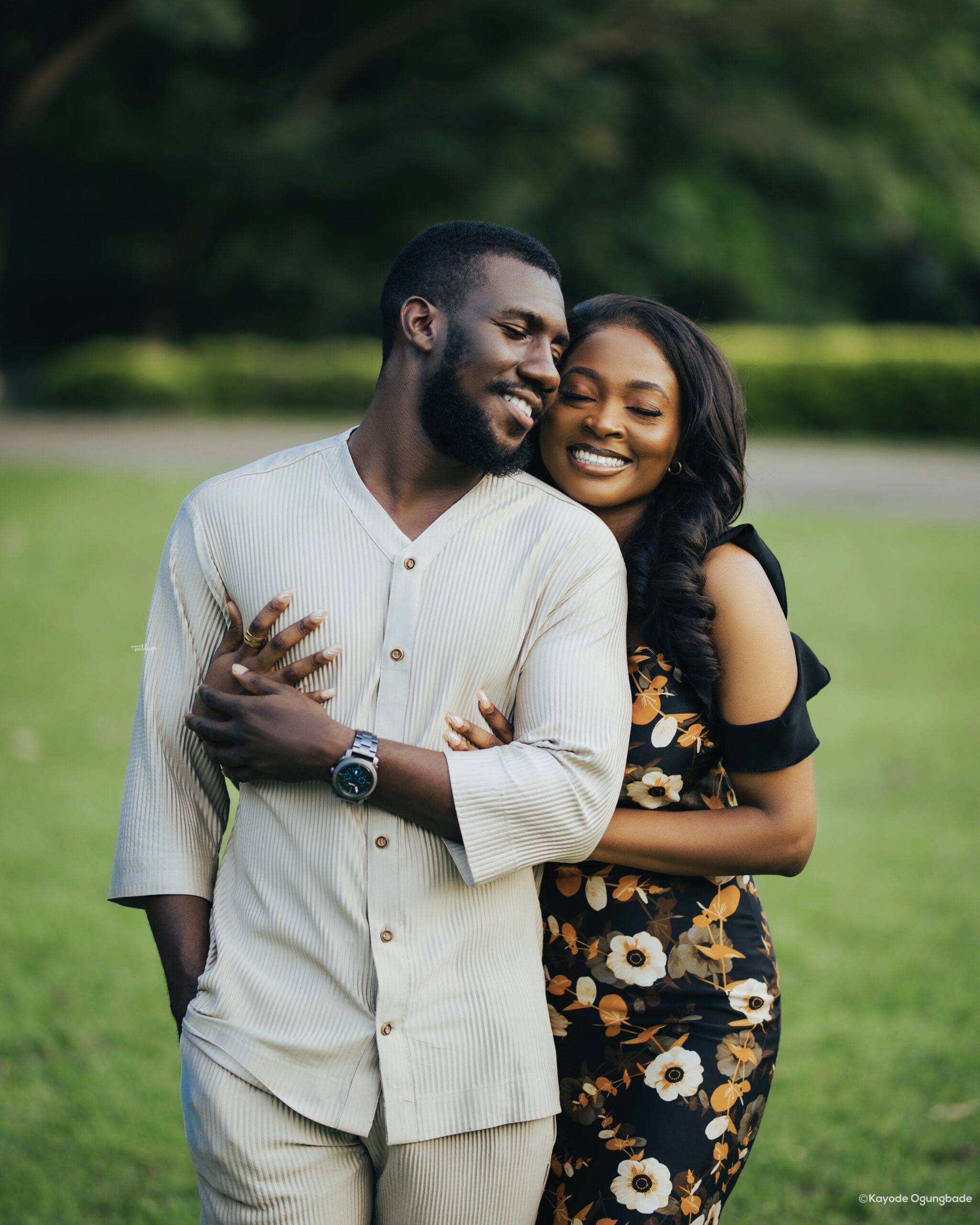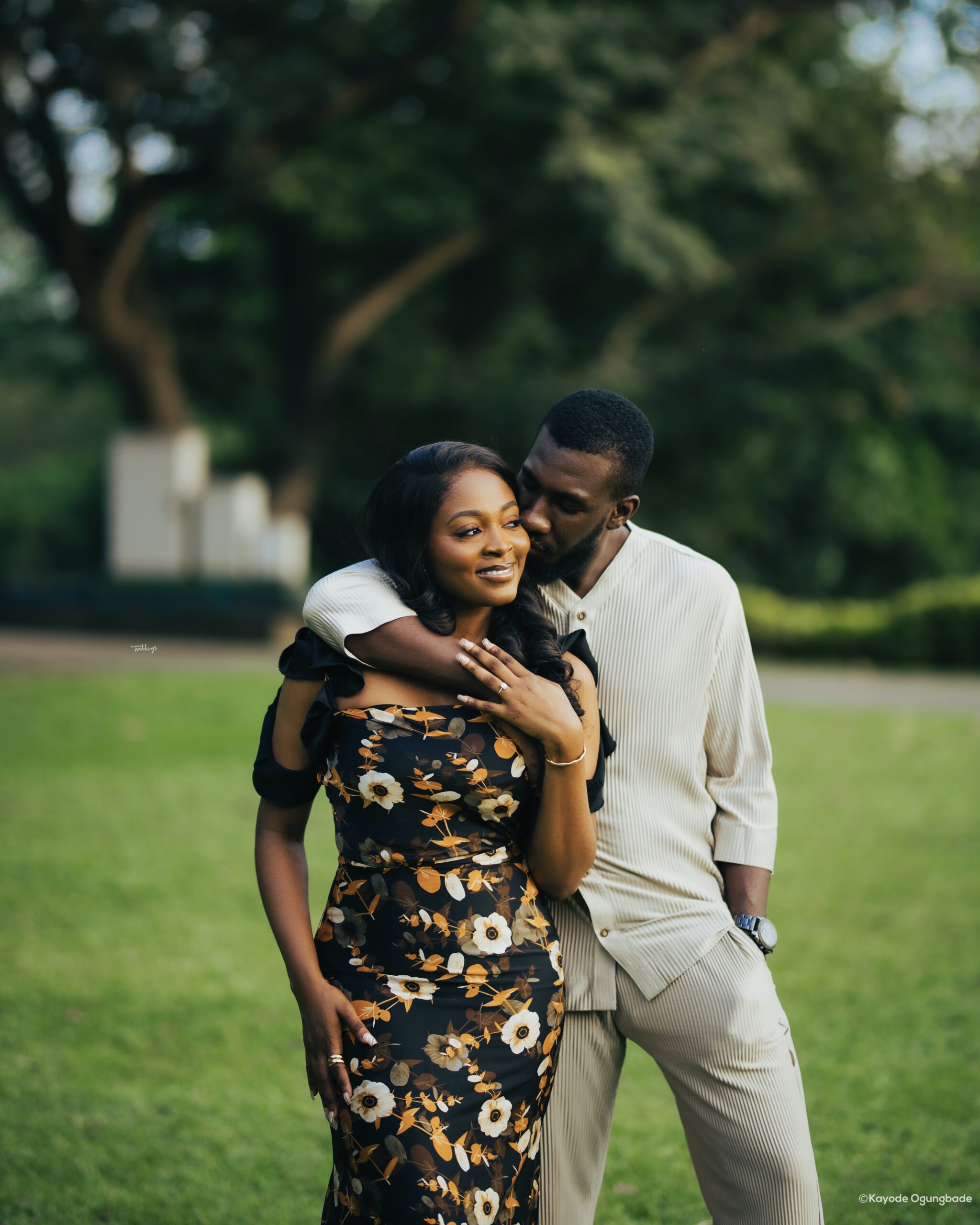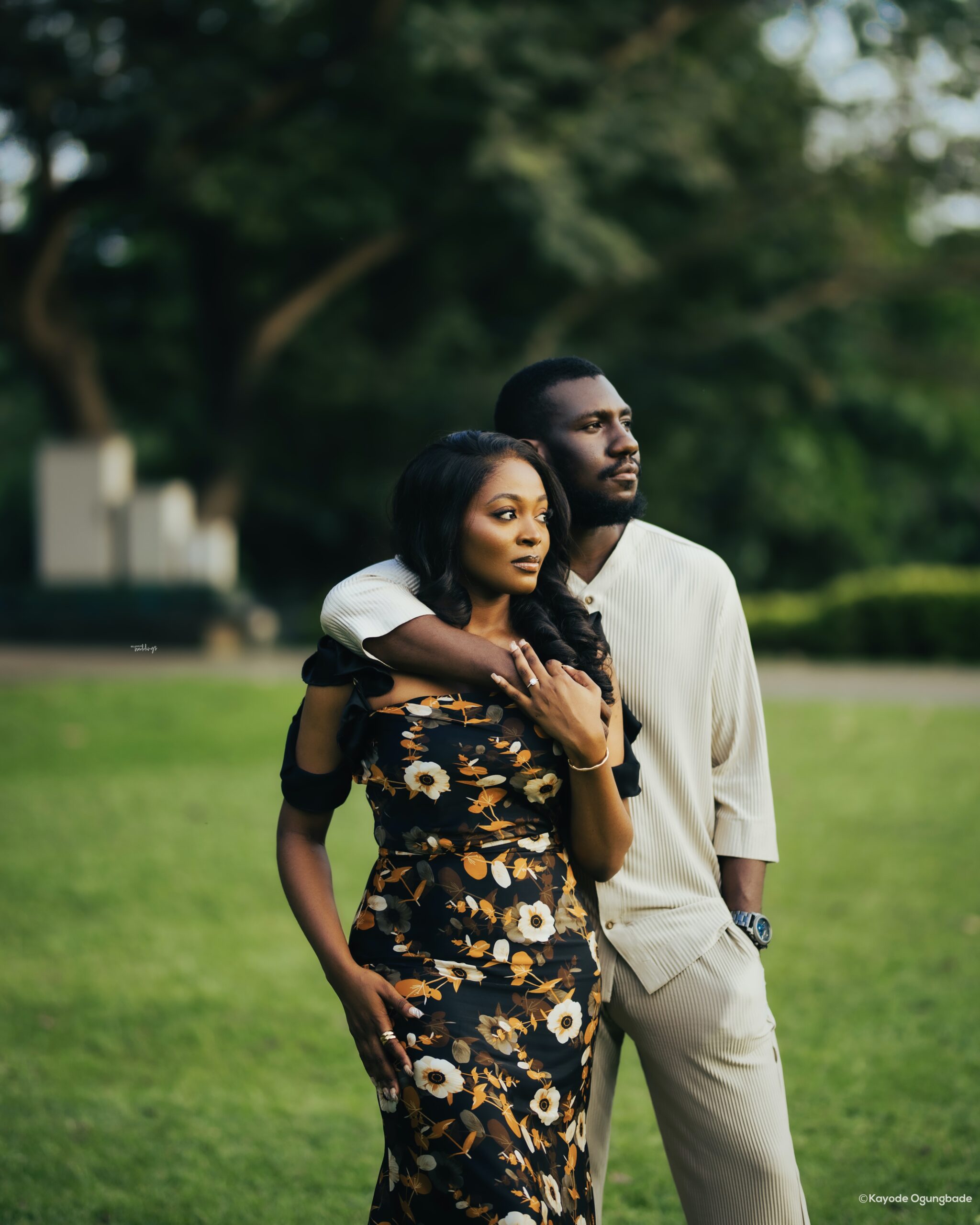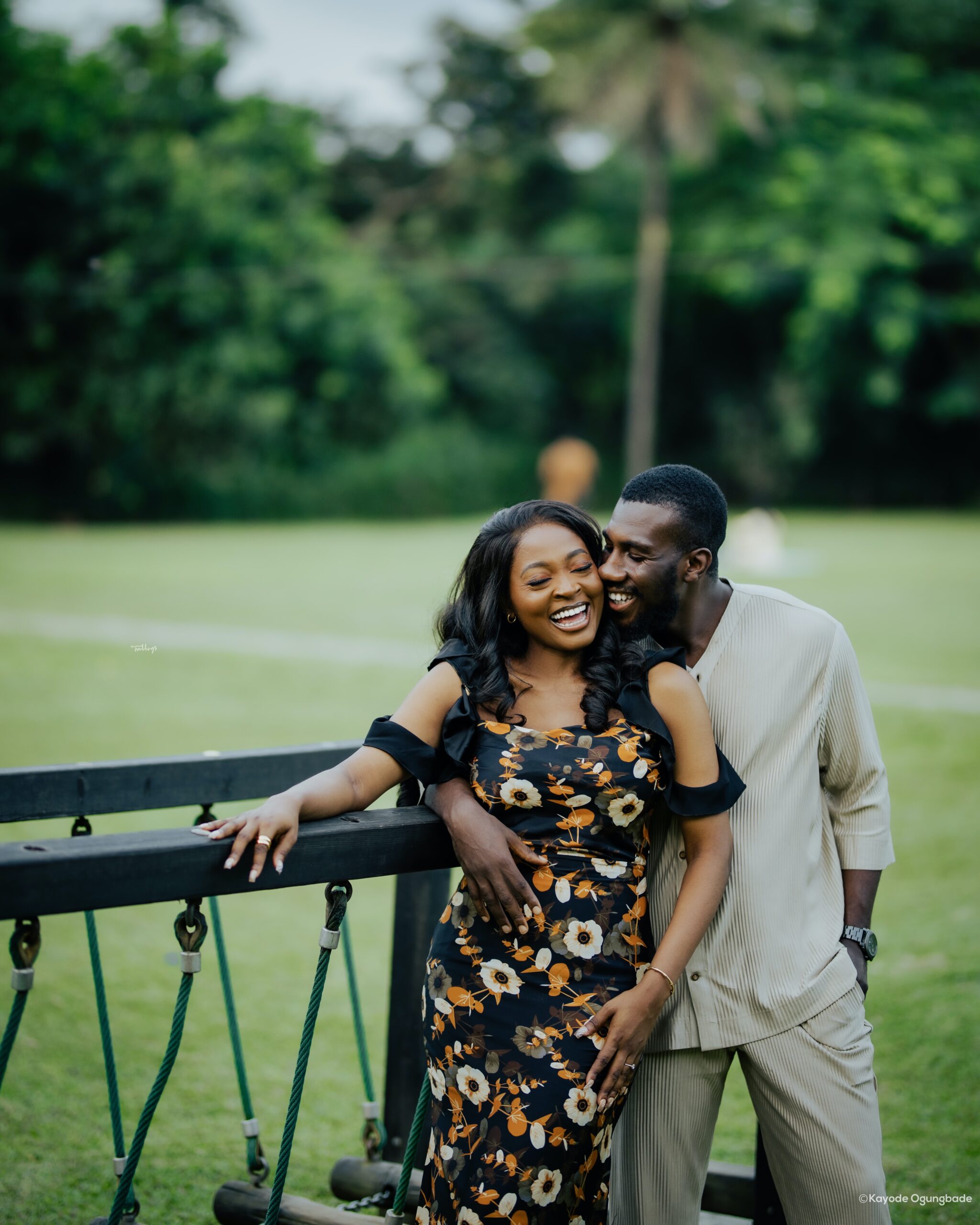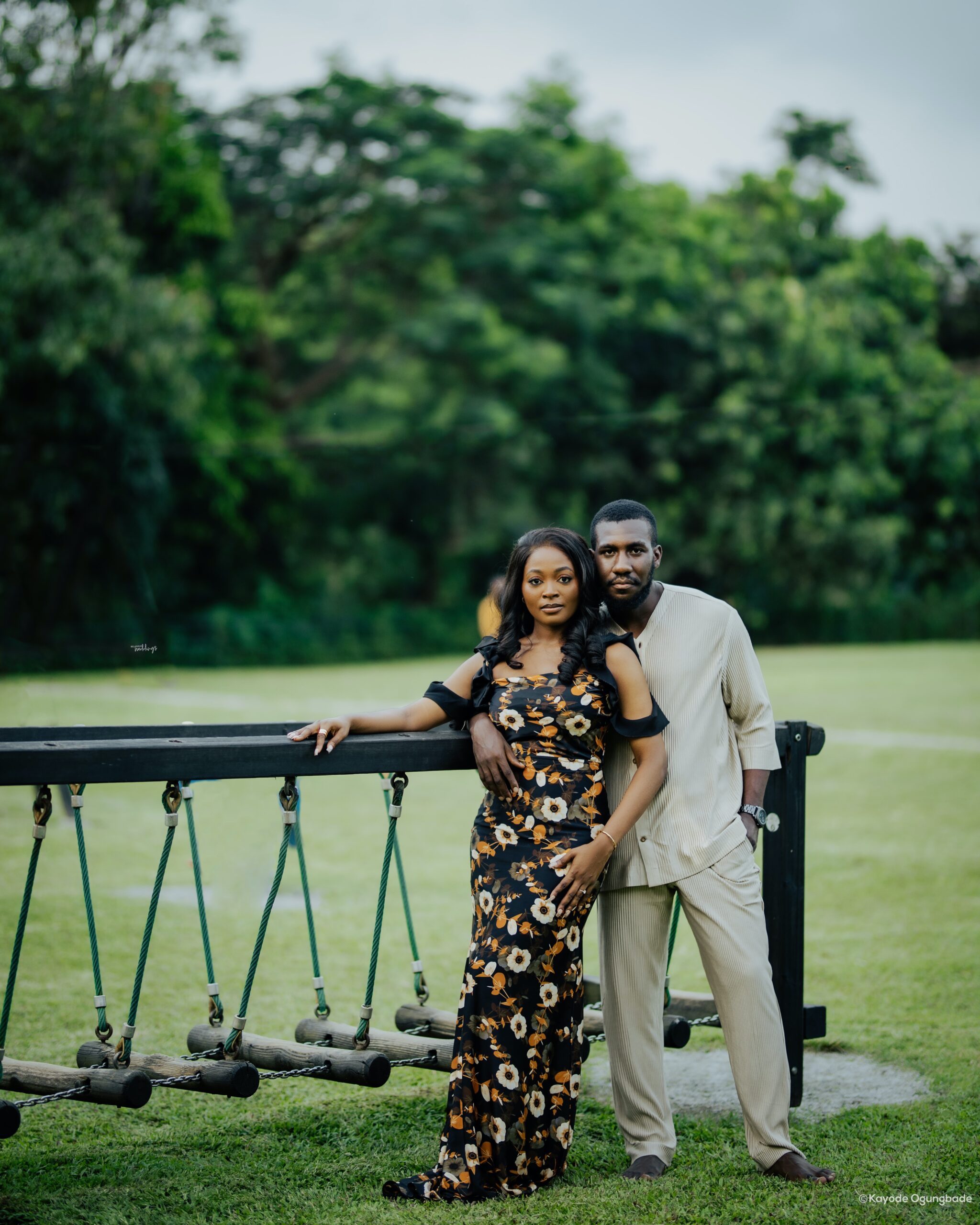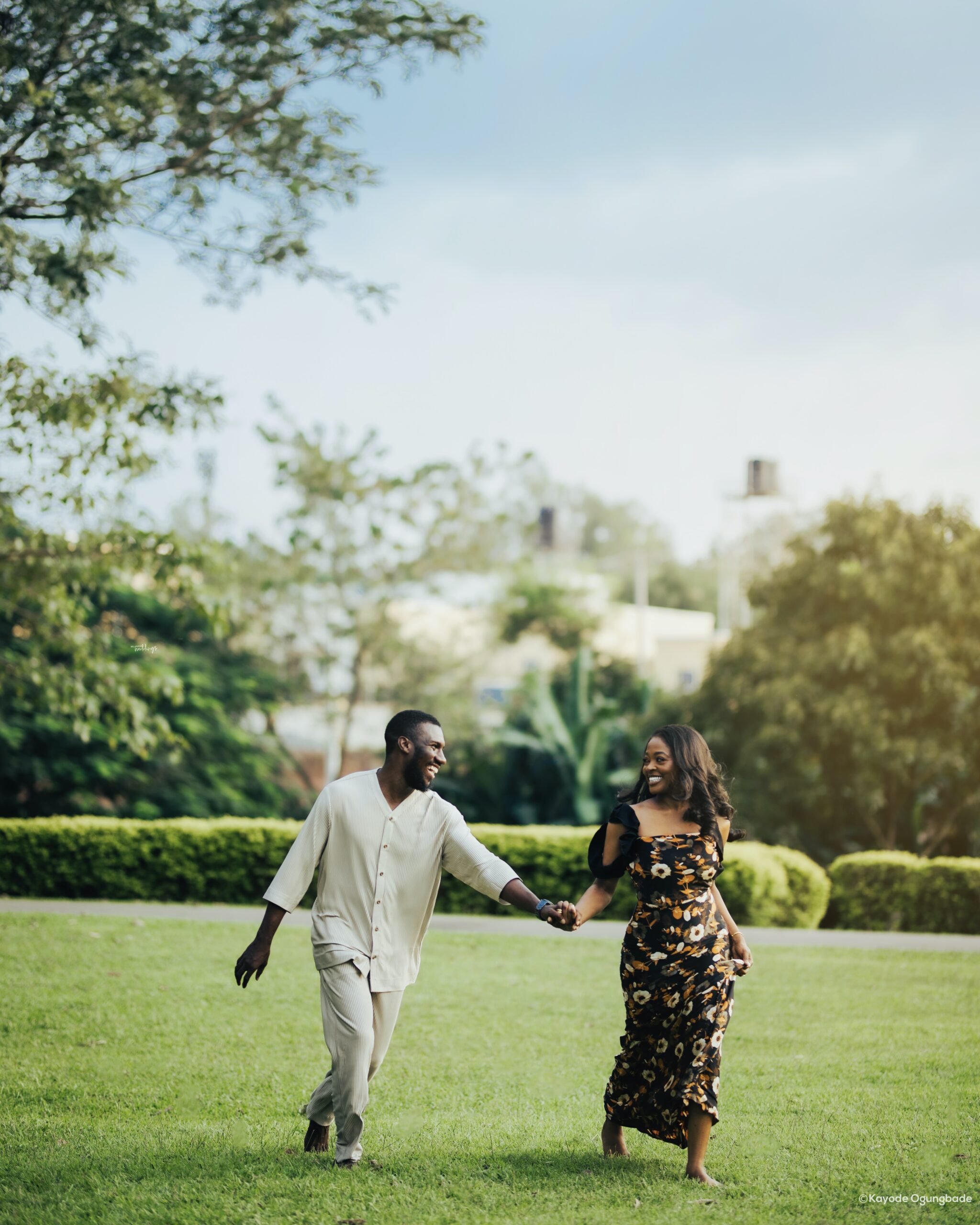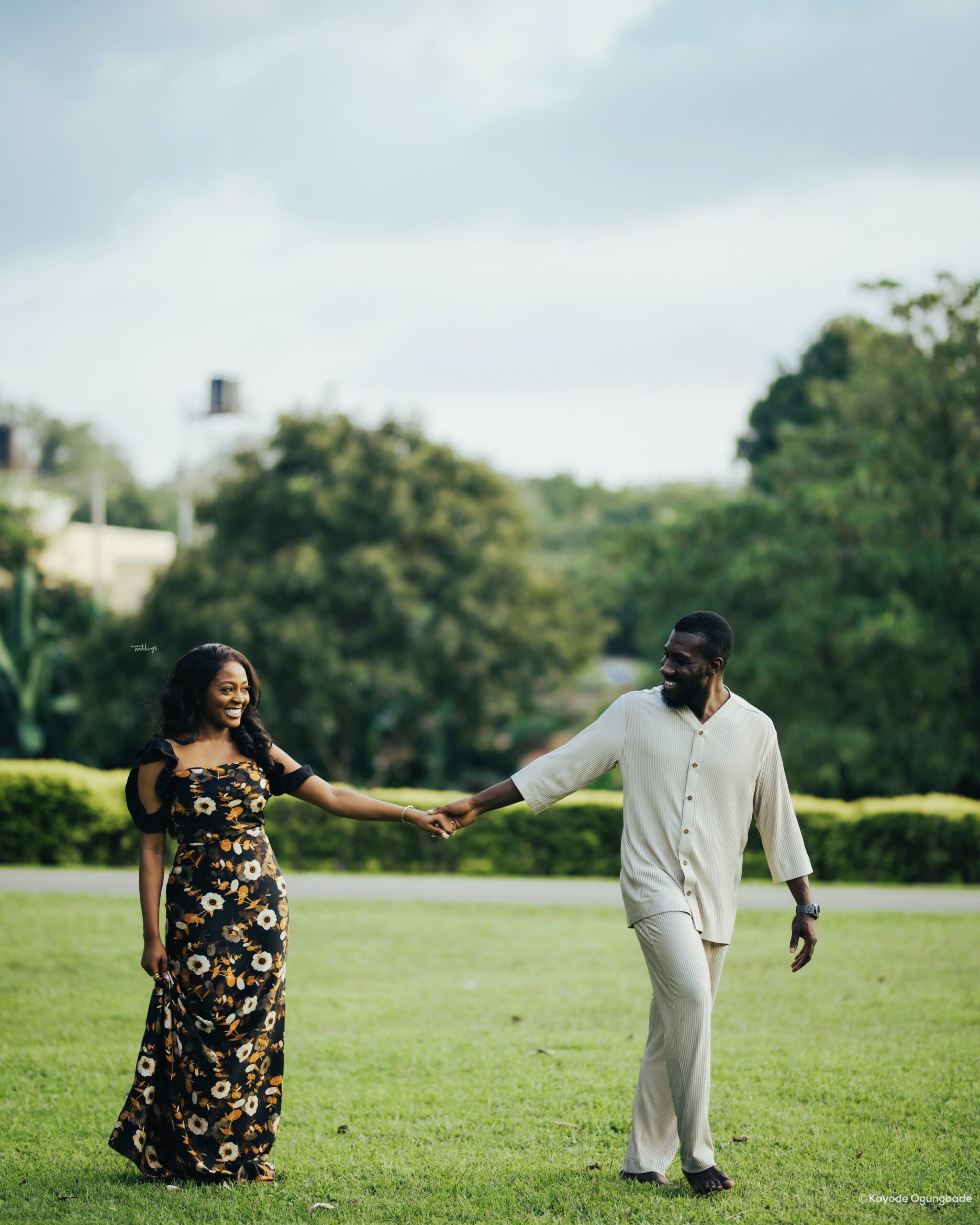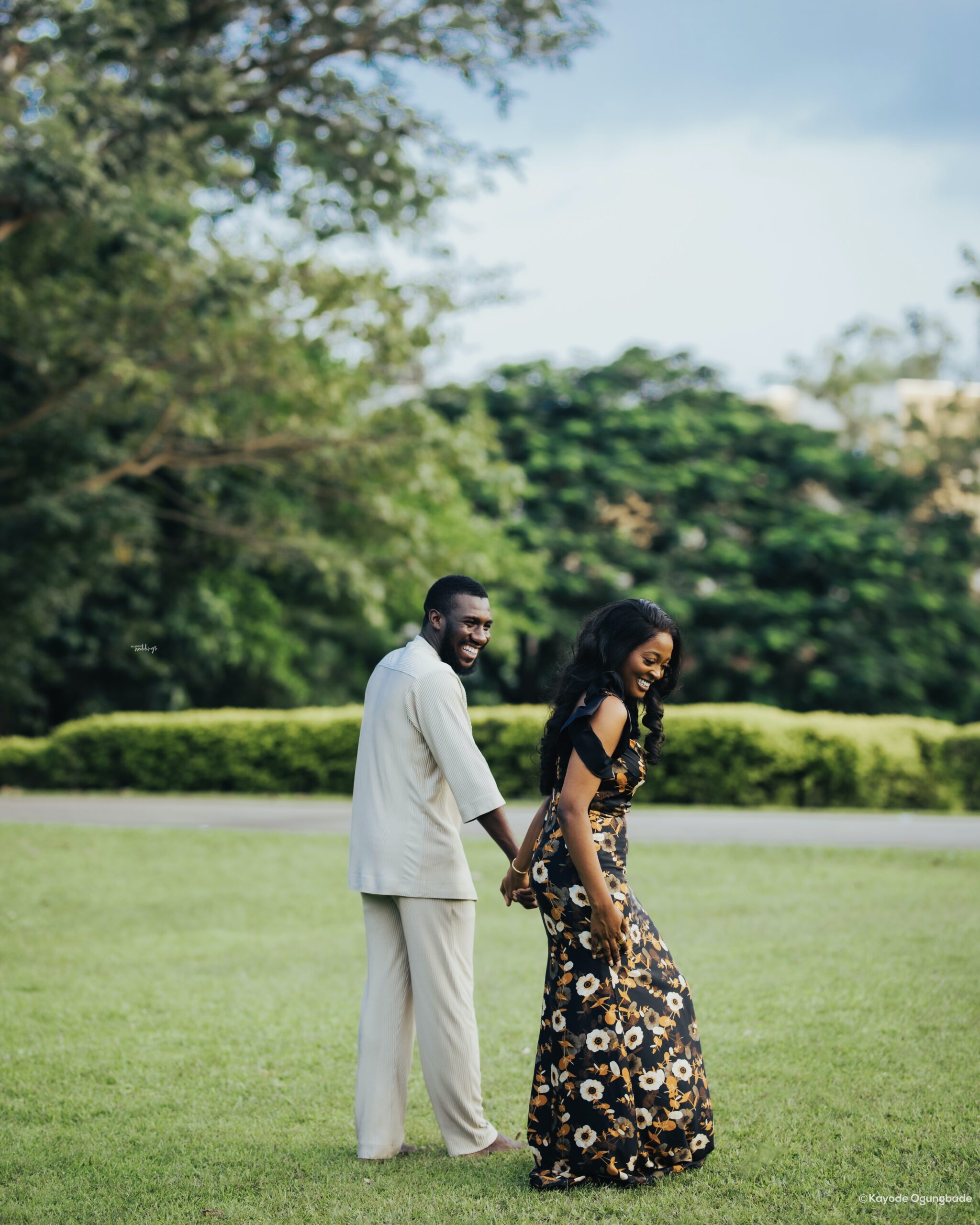 Credits
Bride: @_blairrrrrrr
Groom: @kennedyamaku
Makeup: @blushedbyefa |  @xsters__glam
Hair: @aazeshair | @lolas__mane
Jewellery: @kuyaie_
Dress: @love.lily___
Suit: @mrfenbrand
Planner: @j.bassevents
Photography: @kunle_laniyanweddings | @bedgepictures | @kayode_ogungbade
Turban: @stunners_gele
Ankara Dress: @mamie.atelier
Flowery dress : @mamie.atelier
Groom's outfit: @mrfenbrand