Things are legit happening in the DM.
Bukky and Seyi's pre-wedding shoot is giving us all the right vibes today. We love how their pictures, outfits, the floral background, and tone just blended to tell a beautiful story. Like we said earlier, things are really happening in the DM and thanks to Instagram for the DM ?.
Let's just say they started from the DM and now here they are. Another cute thing about this couple is that they both come from Idanre in Ondo state, hence their hashtag- #LoveFromtheHill19.  Let's get into their love story as the bride-to-be, Bukky shares with us.
You can also catch up with more feature here.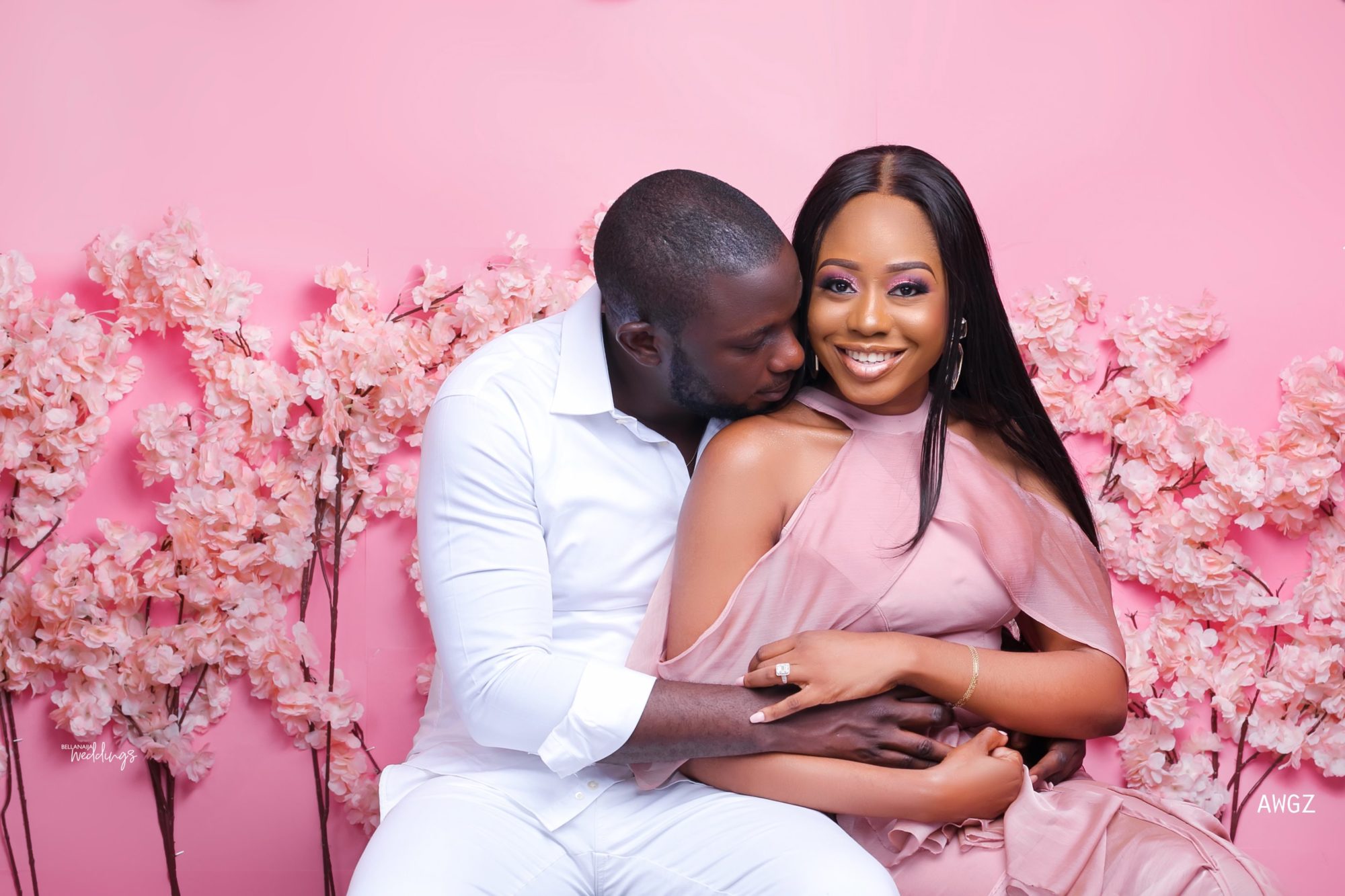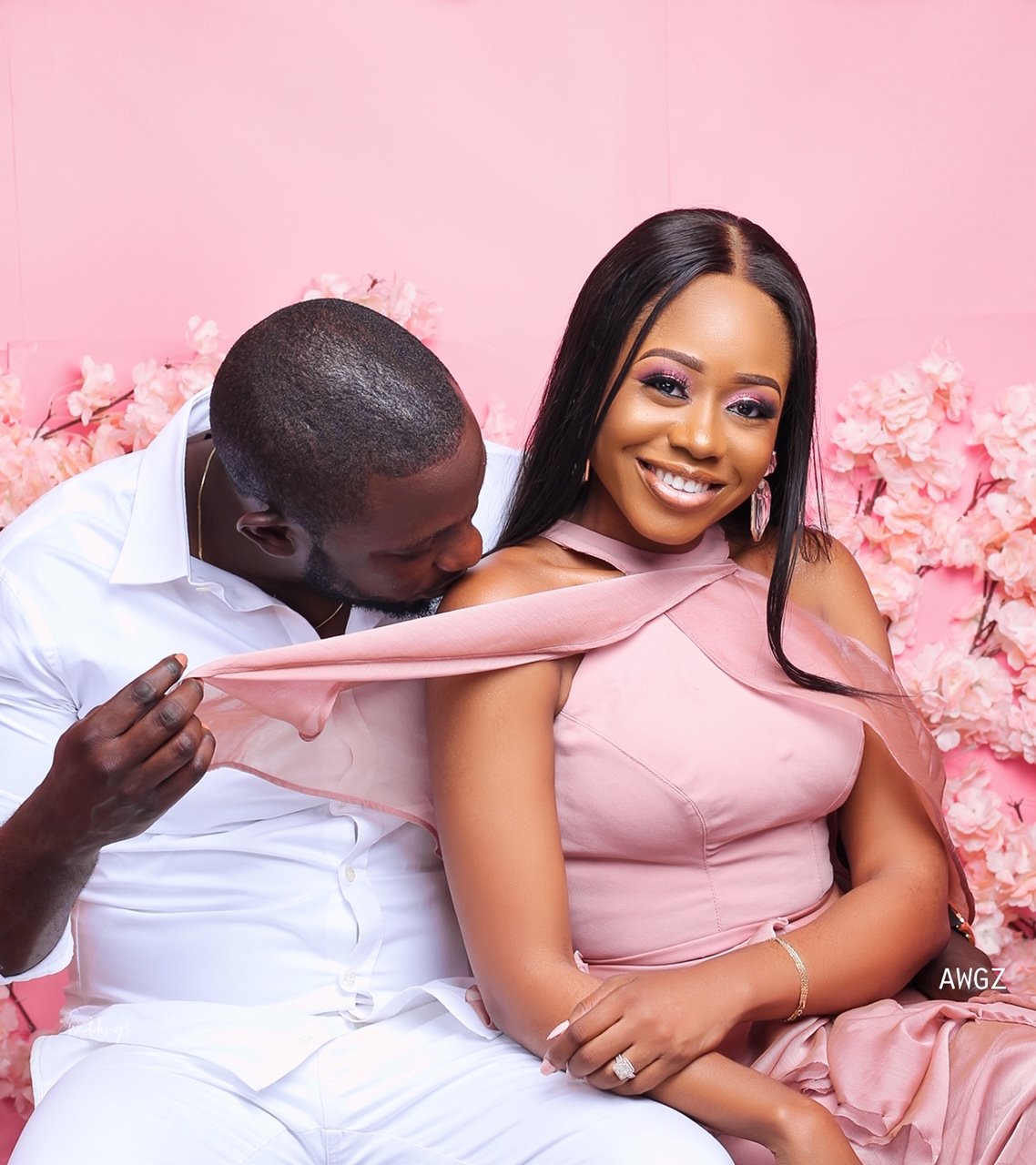 Here's how their love story kicked off as the bride-to-be recalls:
Seyi and I started communicating in the year 2016. He sent me a dm on instagram trying to be friends with me but I kept giving him a cold shoulder as I was currently in a relationship. Moving forward to January 2017, a family friend who unknown to me was friends with Seyi messaged me expressing that he had a friend who had been bugging him about me and was interested in getting to know me. He described him as a cool, calm and harmless guy. Upon further discussions, I realized it was the same guy messaging me on Instagram at the time. My family friend encouraged me to be as open minded as possible. Within a very short time, seyi sent another message and asked if he could call me, and I agreed to it.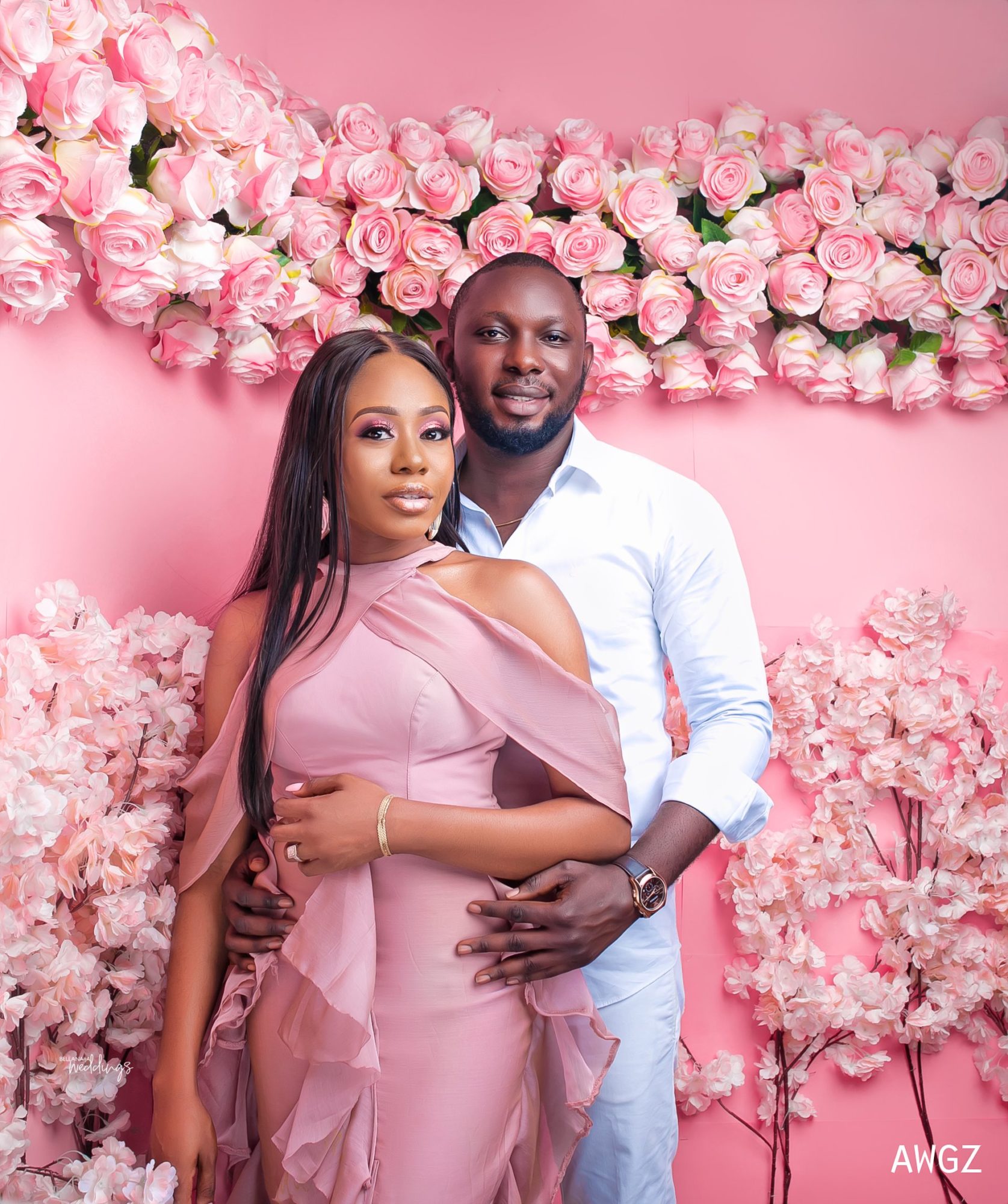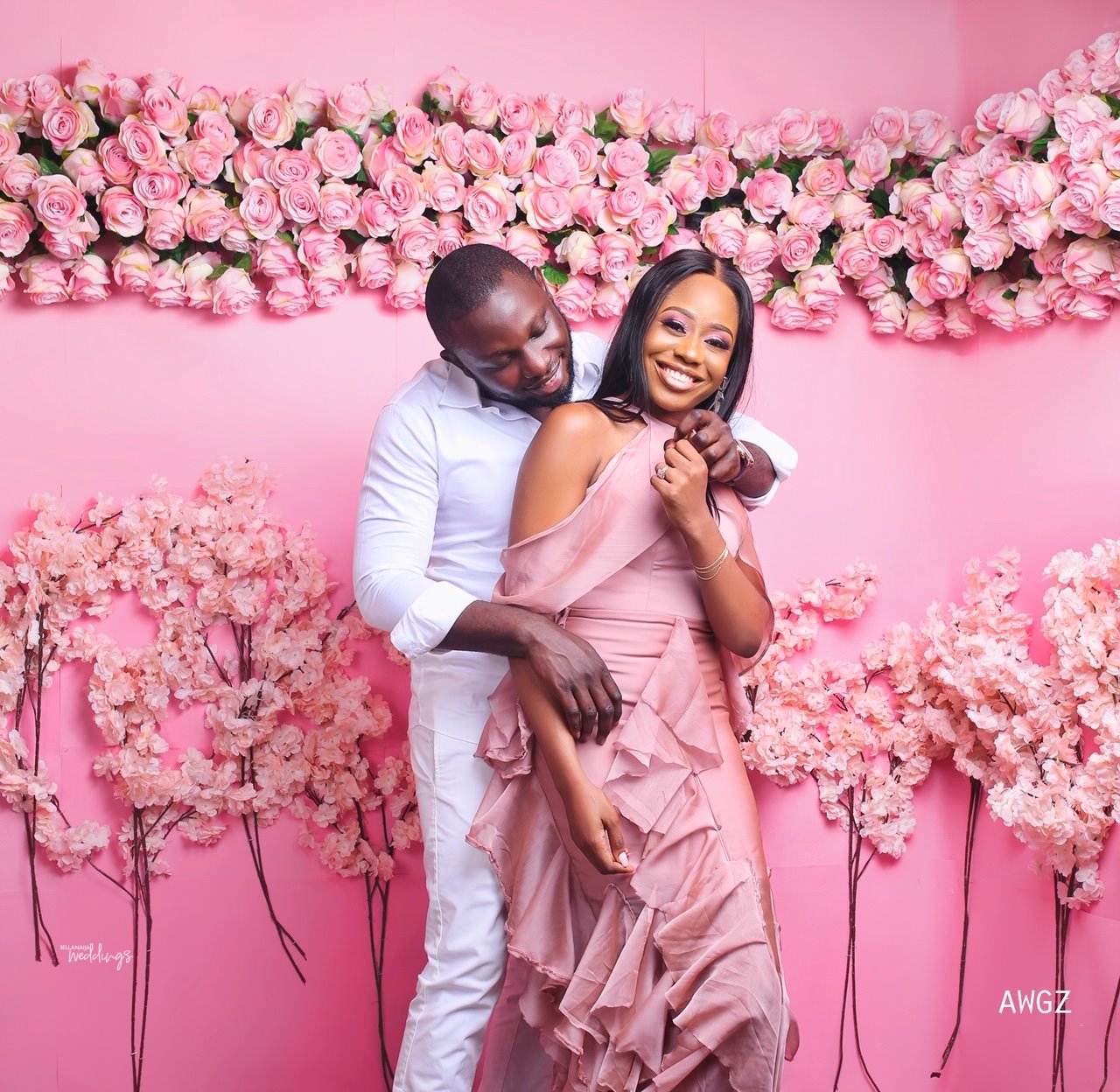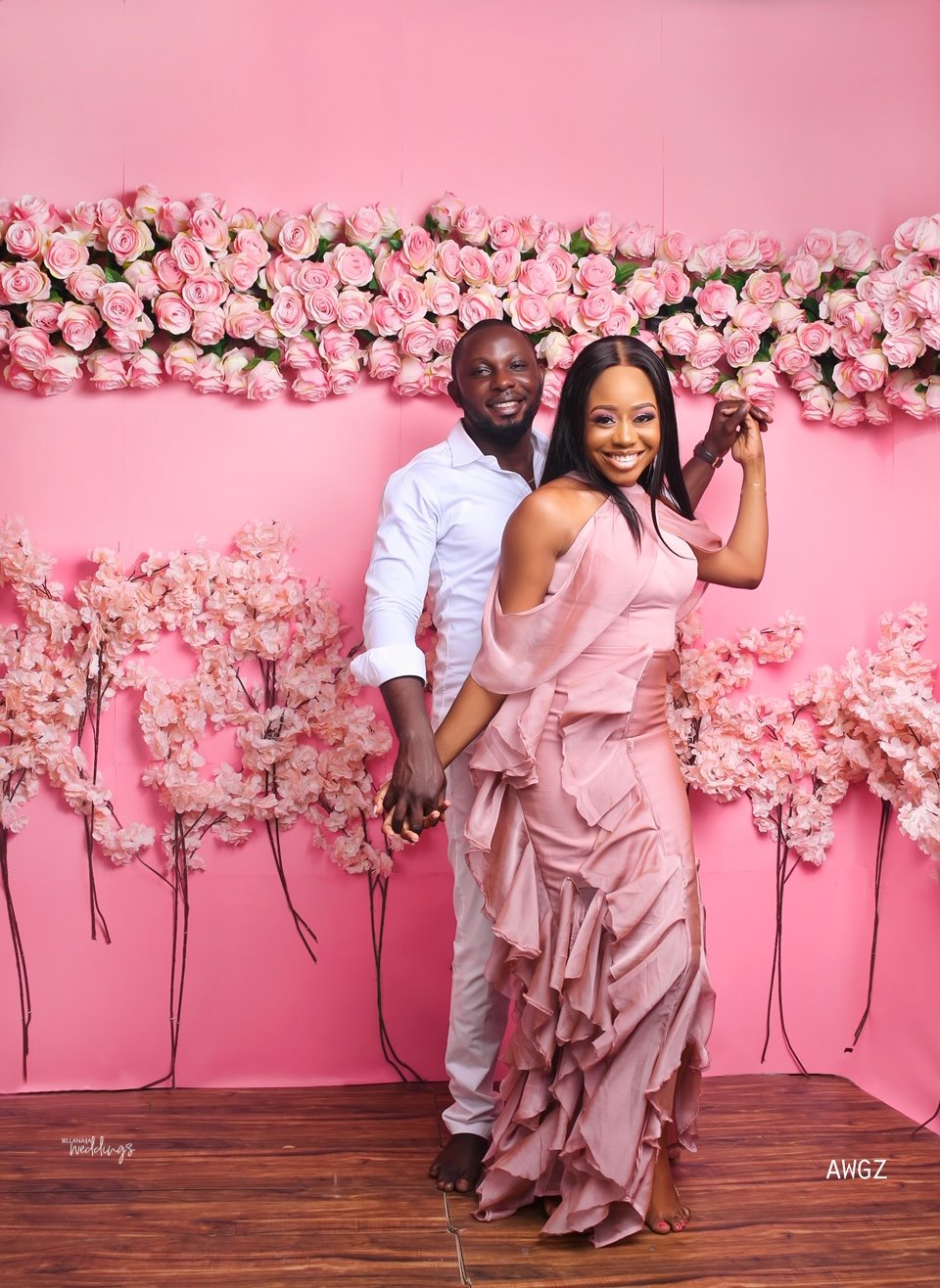 The first time we had a conversation over the phone, we spoke for nearly two hours! We got to find out we were both from the same home town (Idanre hill in Ondo state), hence our Hashtag #LoveFromtheHill19 and we were not from two different worlds as I expected. He was such an easy person to have conversations with, and knowing that I was in a relationship, I communicated this to him and honestly believed it was best not to further pursue conversations with him. So I went ahead and blocked him on all platforms. A short while after, a strange number kept on calling me, (he wasn't living Nigeria at the time). I finally picked up and the first thing the caller said to me was "my wife, why are you running away" I laughed and asked who it was and he reintroduced himself.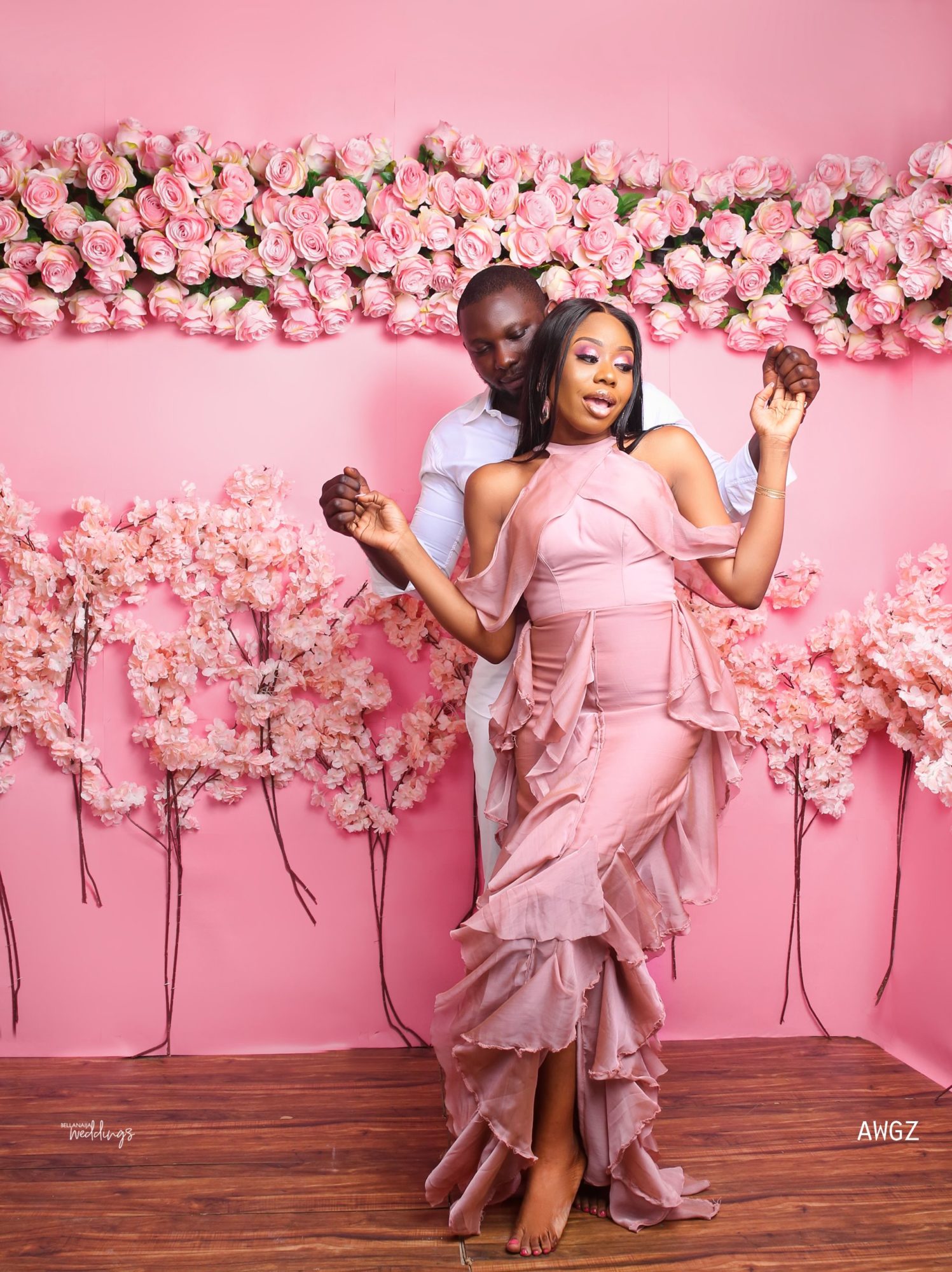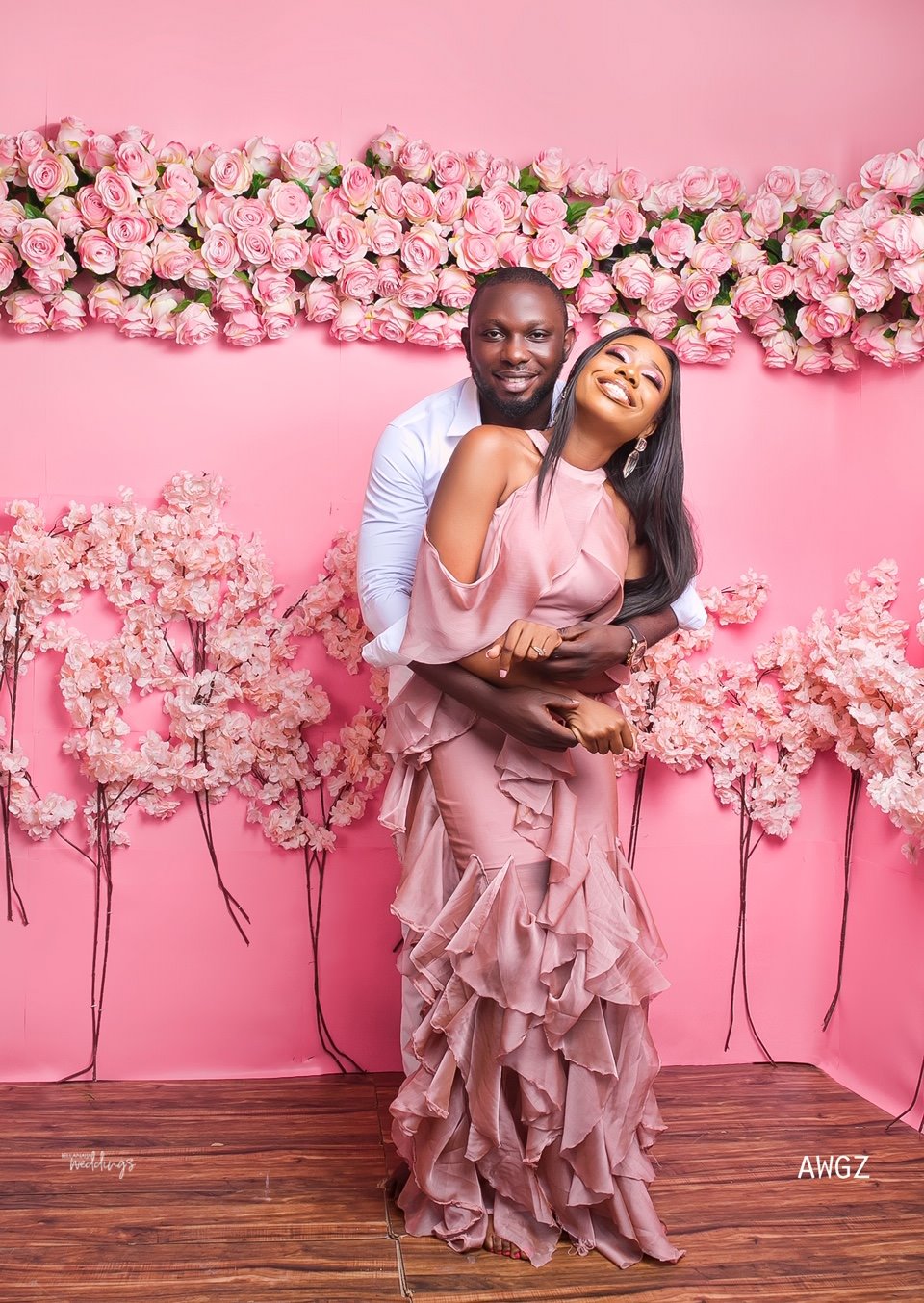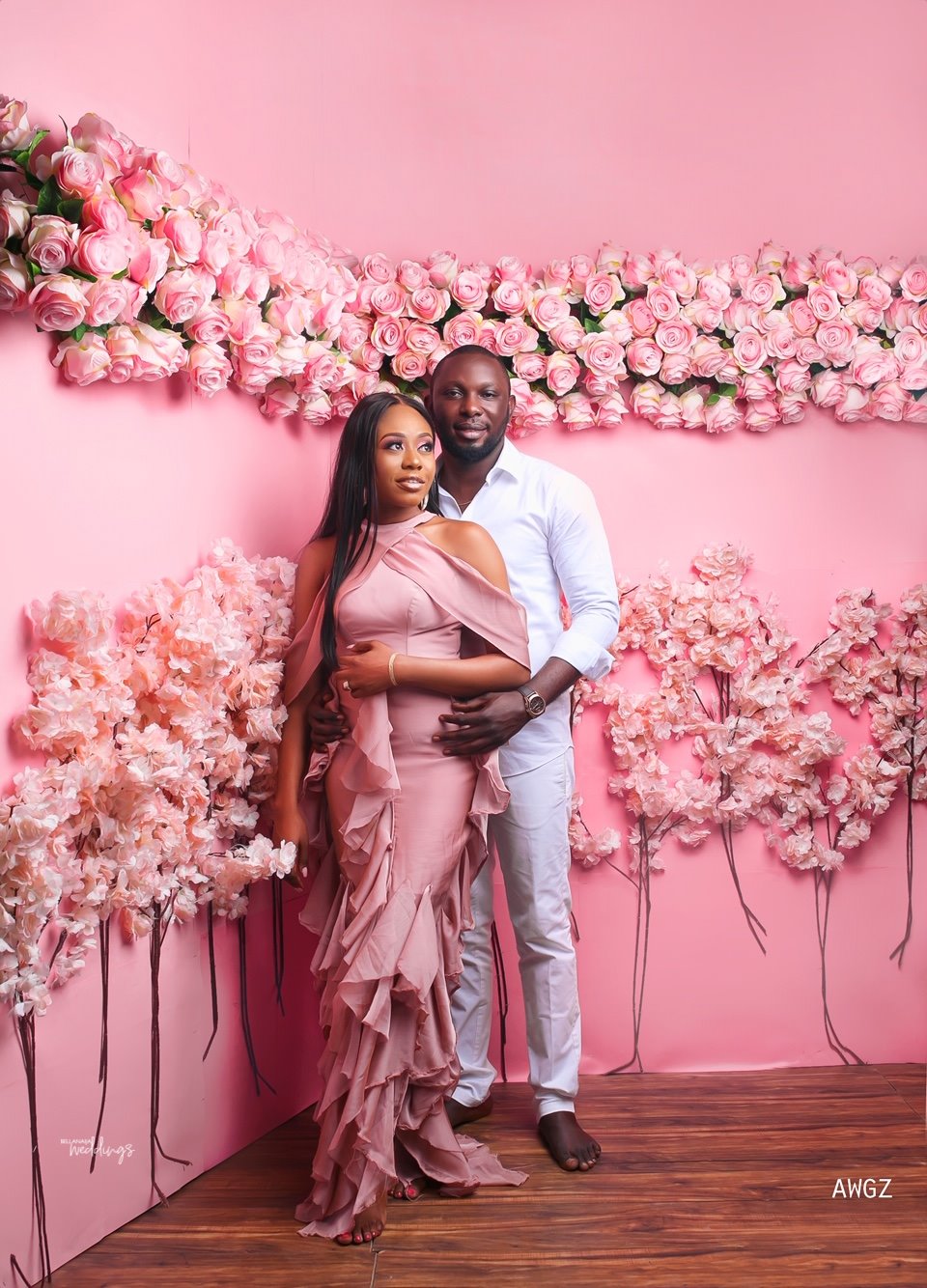 I took in a breath and explained that I just got out of a relationship so I was emotionally not available at the time. So he told me to allow us start a friendship at least, he just didn't want to be out of touch with me. So I agreed to that. The following conversations were so easy, we talked everyday non stop, we began to learn so much about each other, and definitely became closer with time. I was smitten by how caring, understanding and calm he was. He accepted me for whom I was and I was completely blown away by this. It was so easy with him, my family members and friends loved him as soon as they met him! He struck a relationship with everyone. Seyi is honestly home for me, he's the calm in my storm, he's my favorite human and a blessing from God to me. Everyday still feels like the first day we met. I still feel butterflies! He treats me like a queen and I absolutely love him for everything he is and stands for.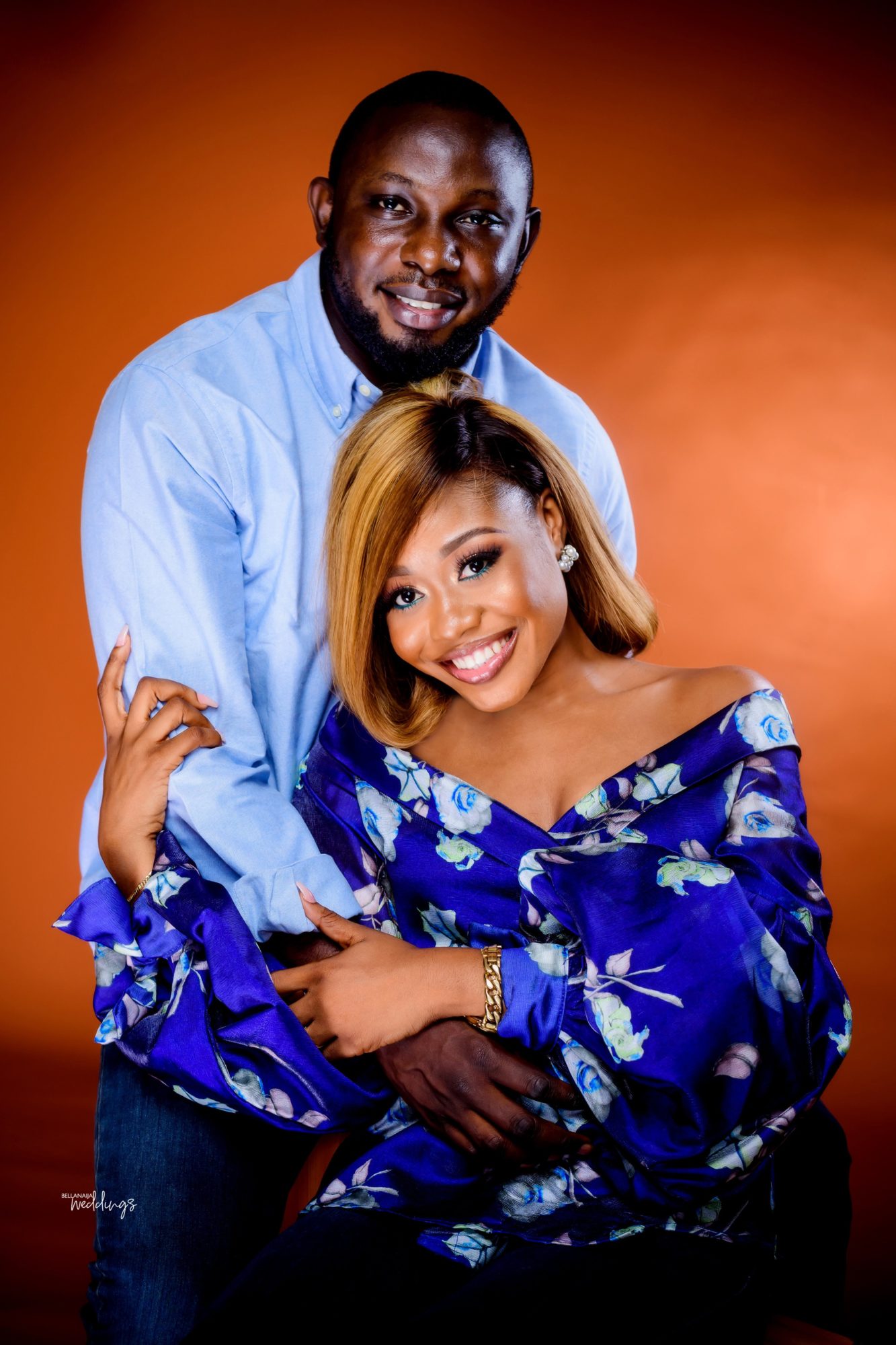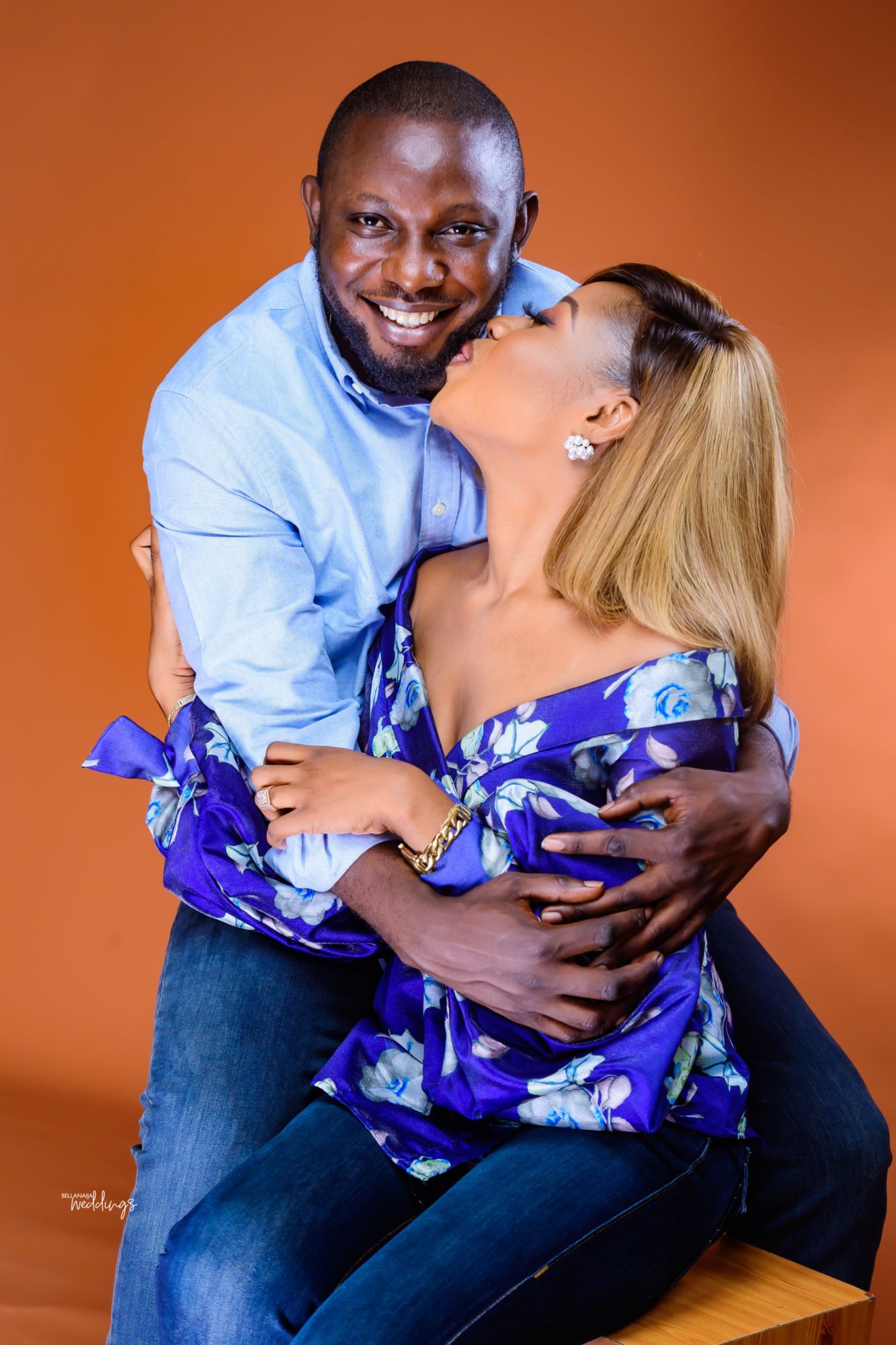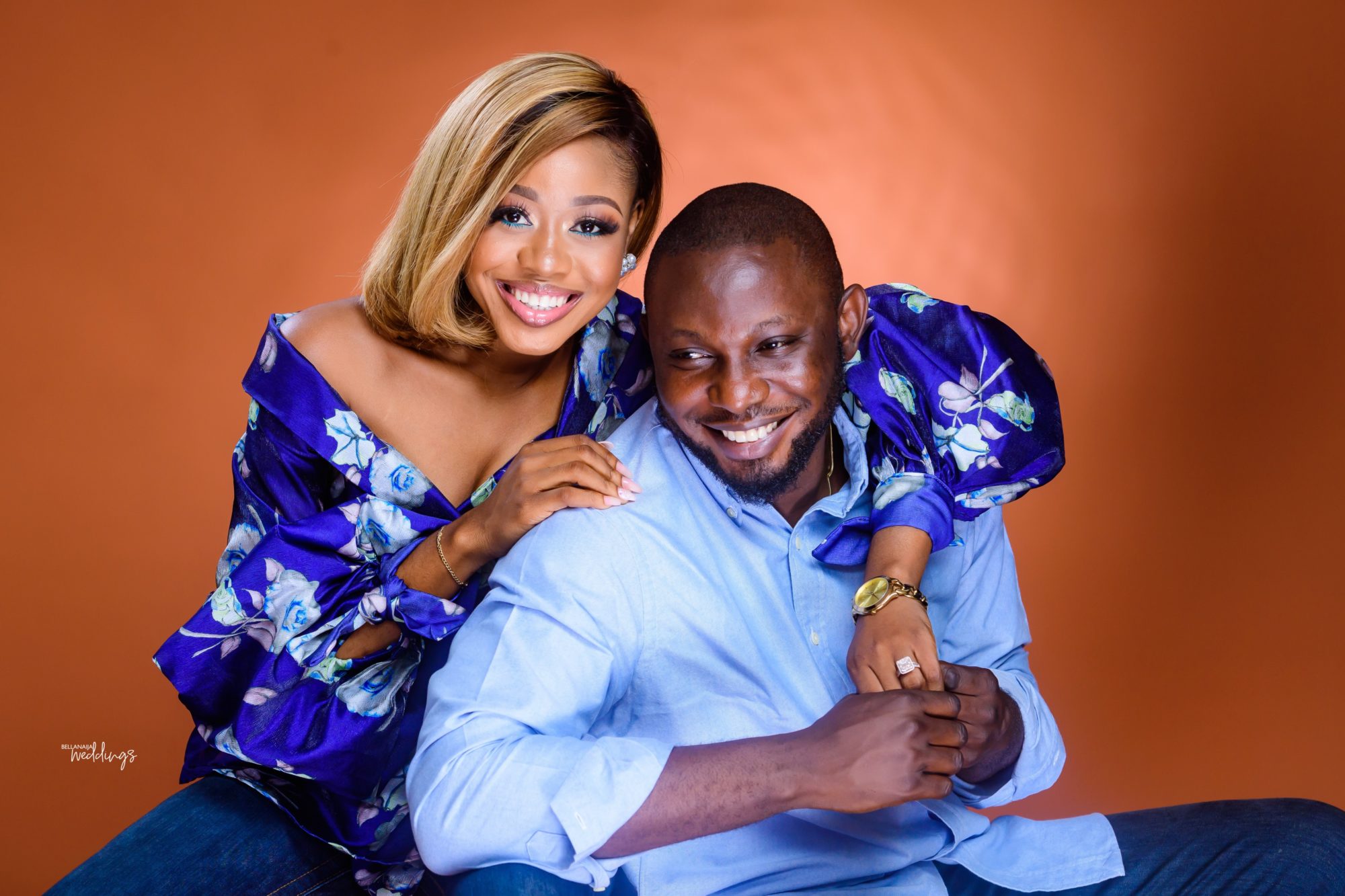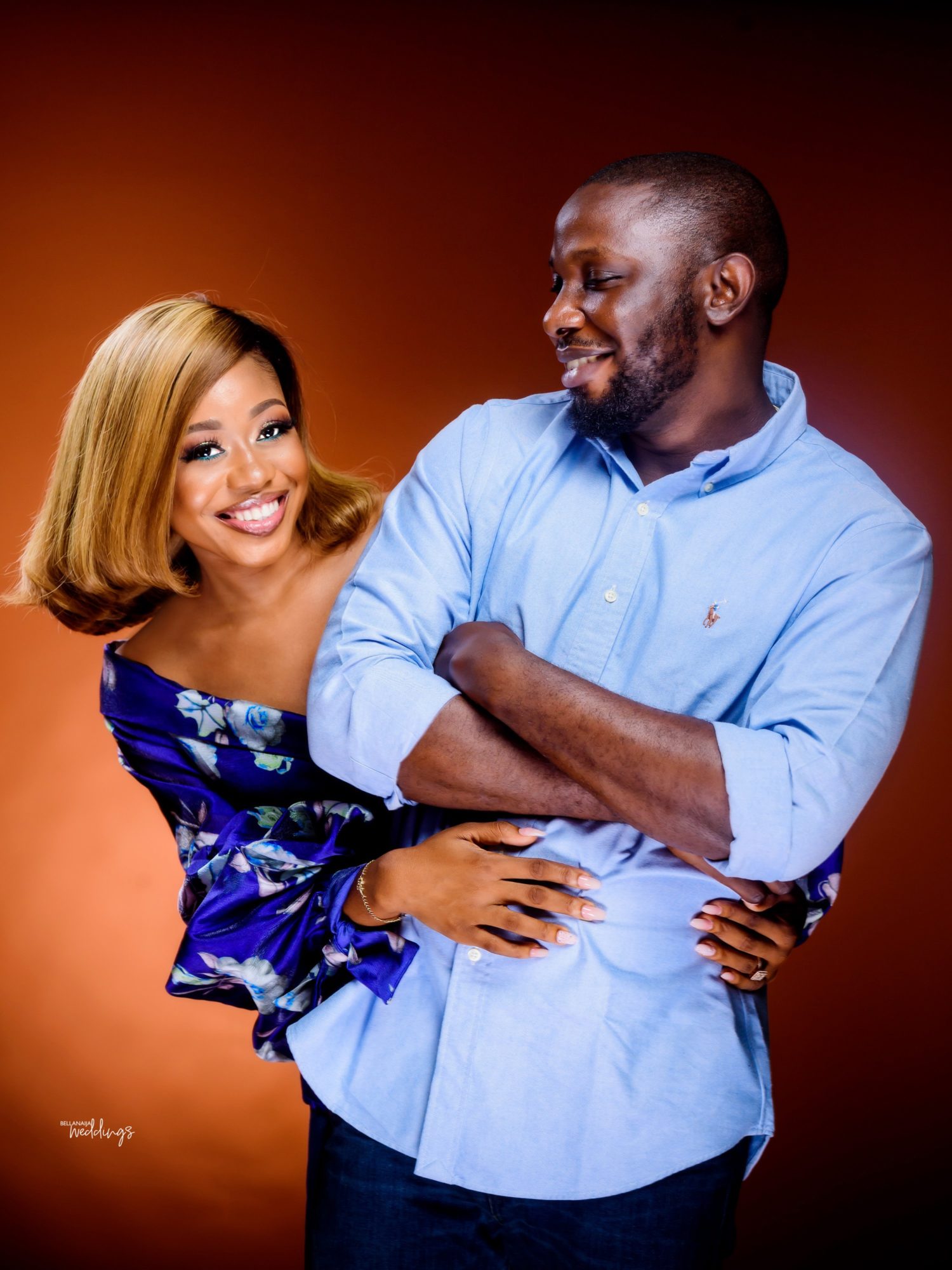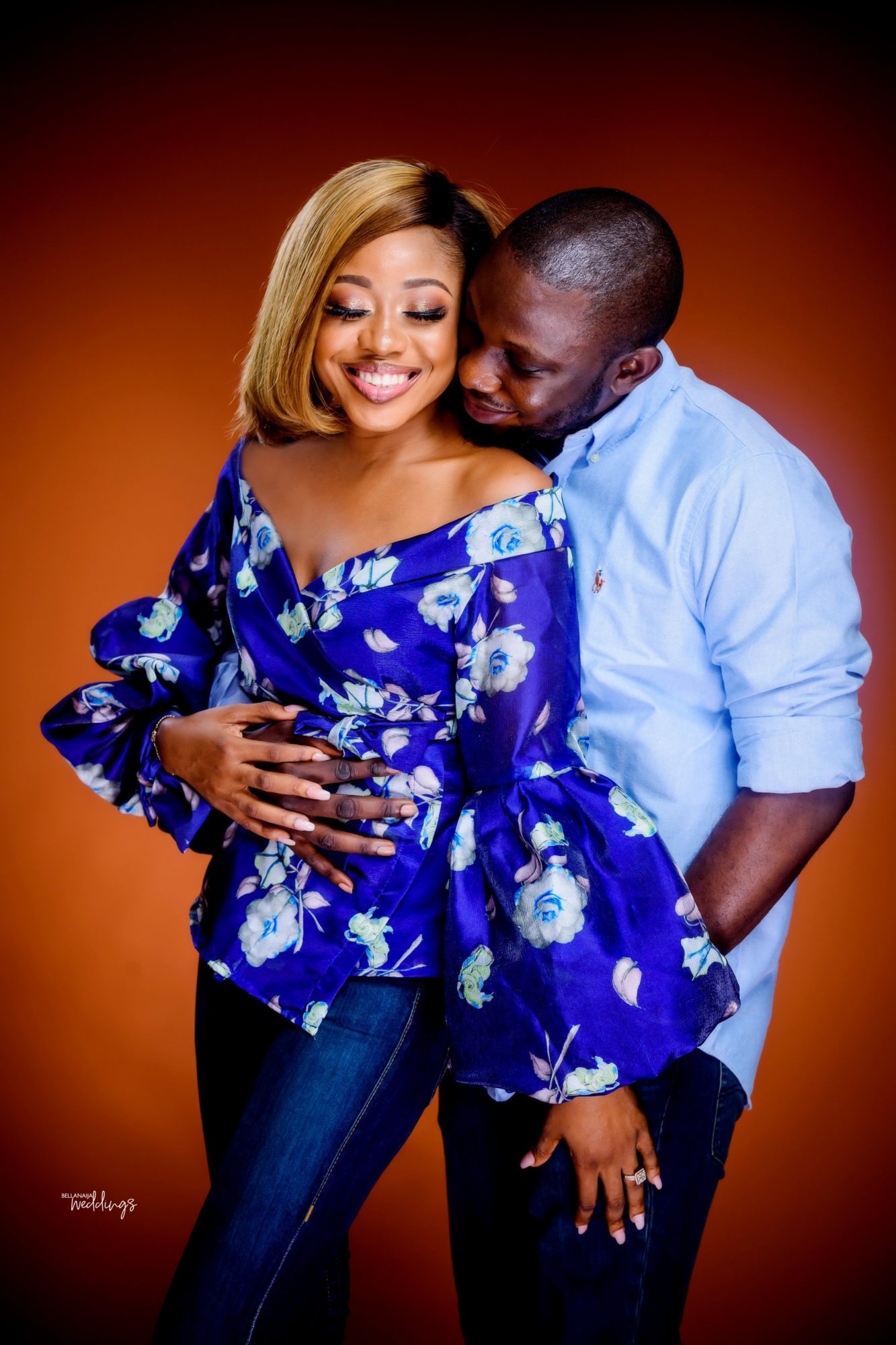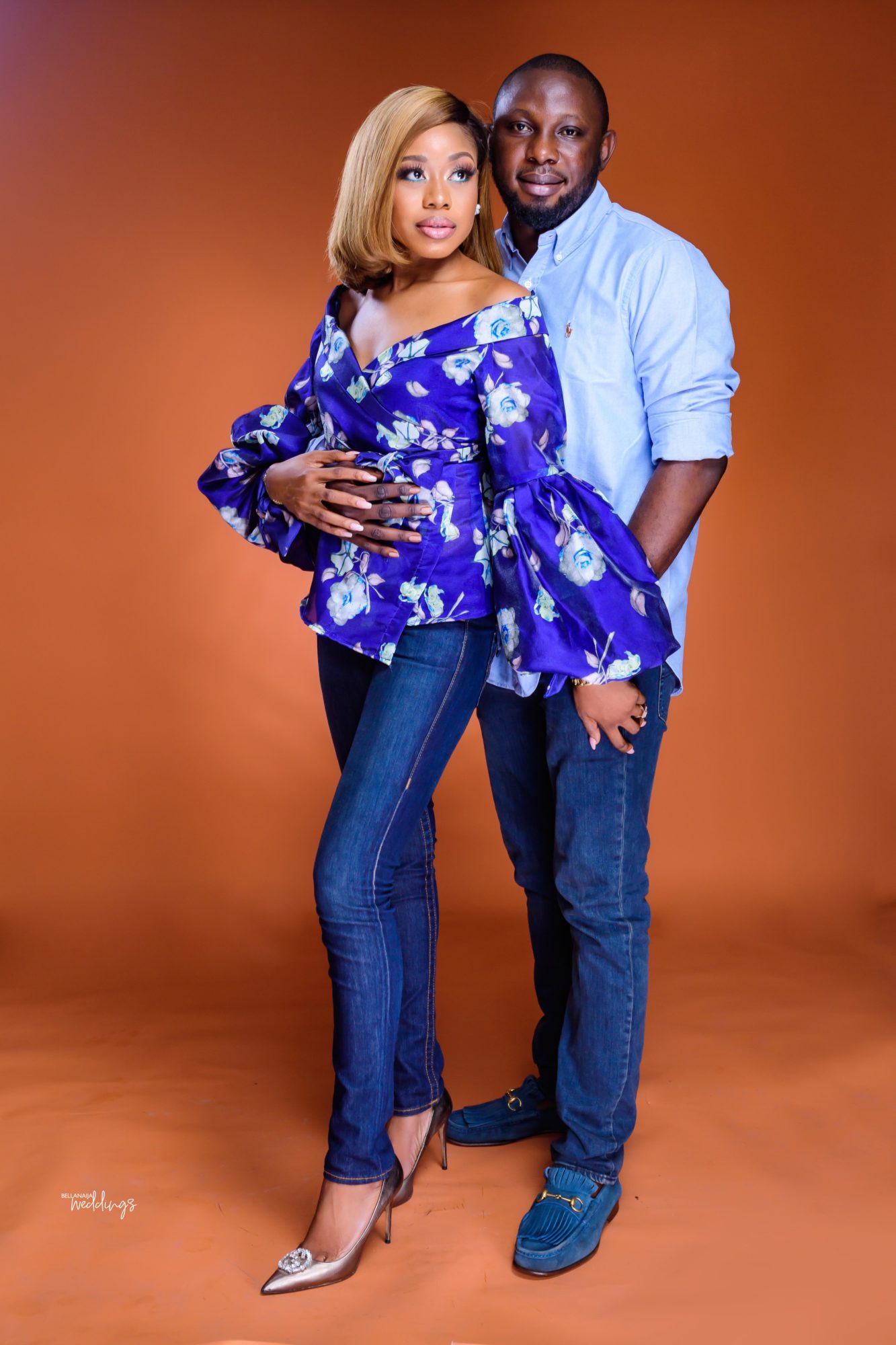 Here's how Seyi popped the big question to Bukky:
My magical proposal happened on the 14th of October, 2018. My birthday was in two days so a proposal wasn't even on my mind. On that fateful Sunday after church, my older sister randomly asked us to go for lunch. I wasn't exactly in the mood because I was physically drained and I wasn't properly dressed but she was very persistent so I reluctantly agreed to it. On getting to the venue, I called Seyi to check up on him as he wasn't in Lagos at the time or so I thought! – Bukky recalls.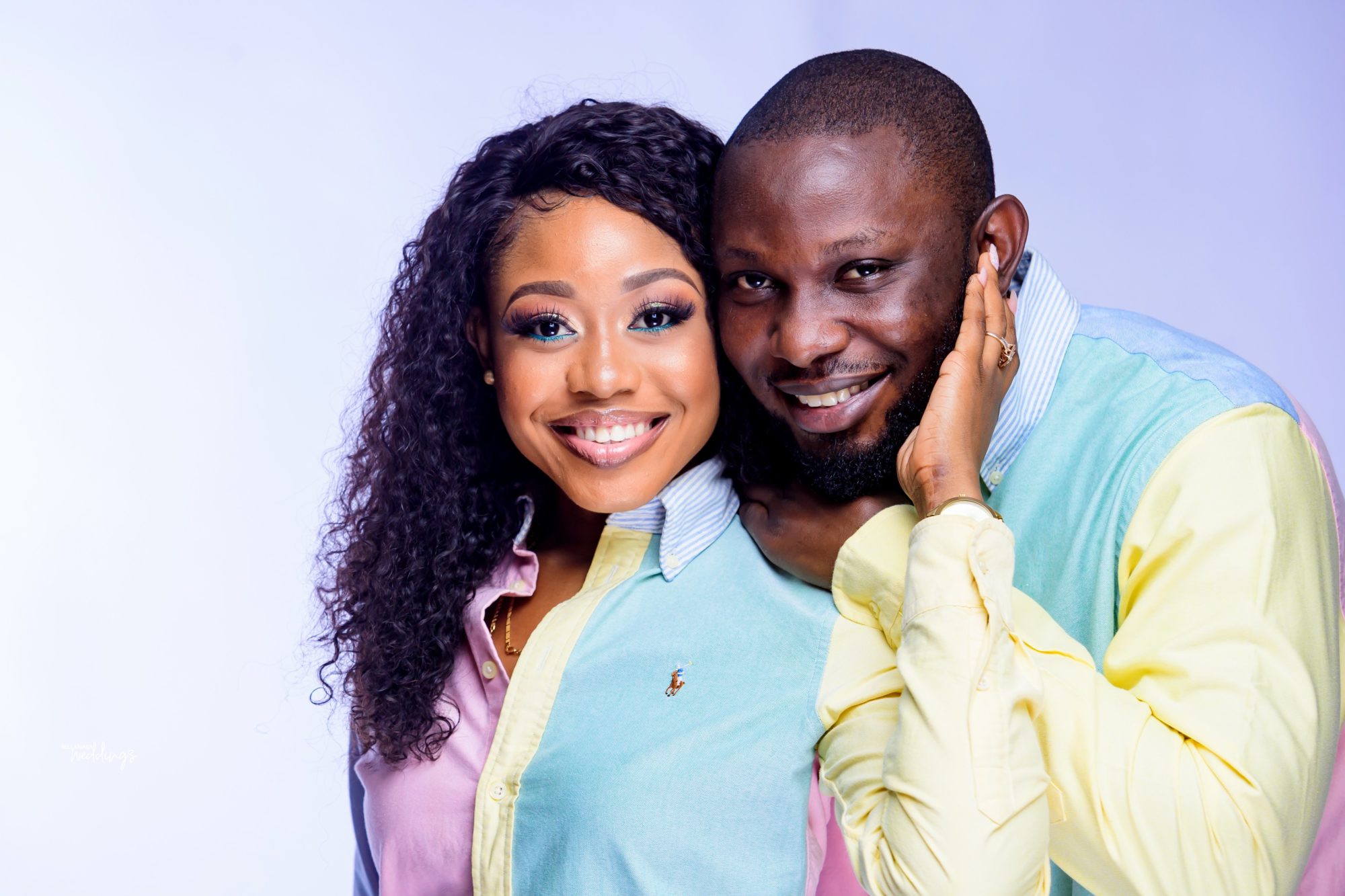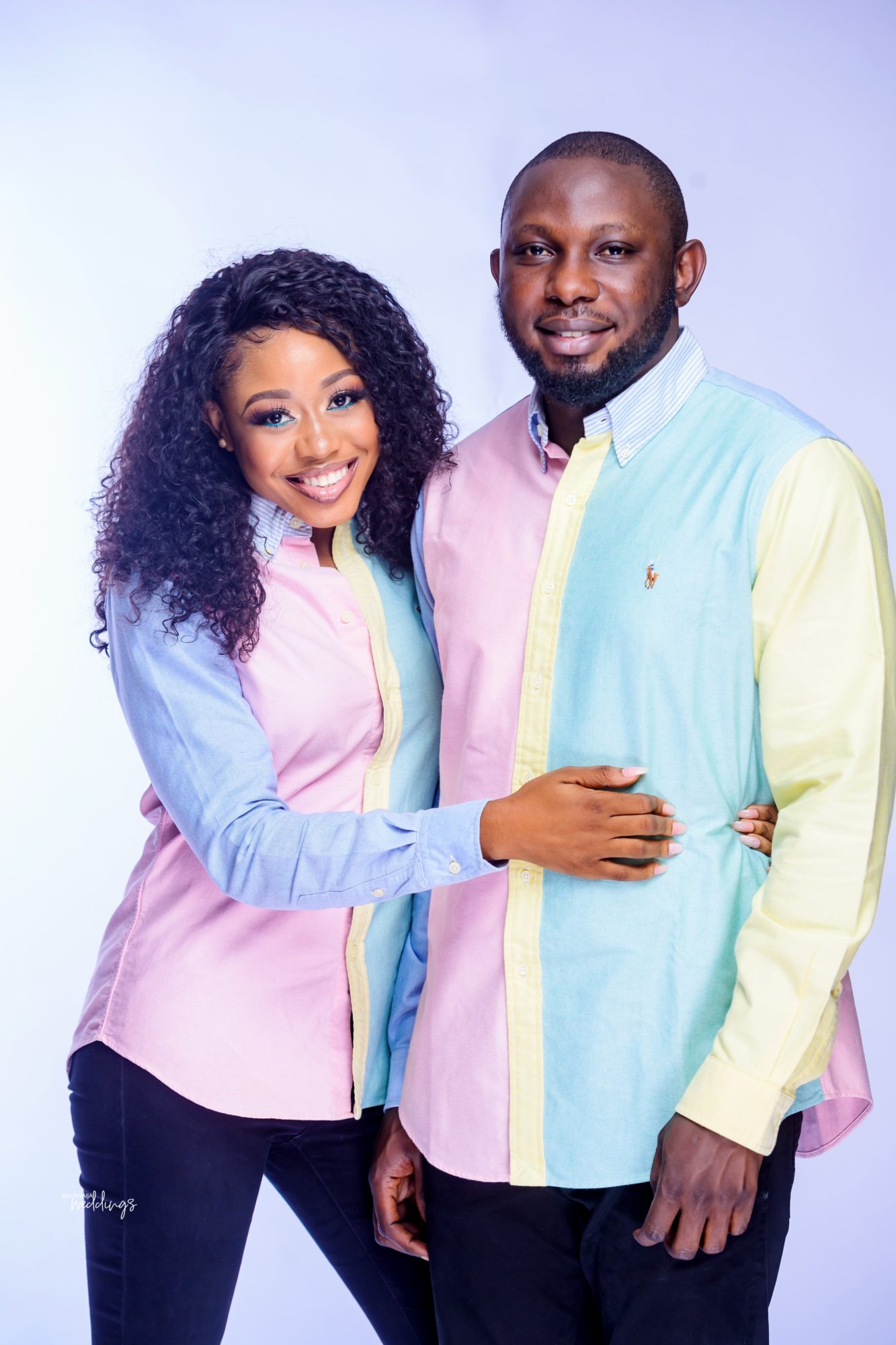 But he informed me that he wouldn't be returning to Lagos that day as planned anymore. (He claimed his flight got cancelled). I got to the restaurant and I had to wait over an hour for another sister of mine who had called that she would be joining us. Shortly after, she informed us that she was on the top floor of the building. At this point, I honestly just wanted to go home and rest. We got to the top floor and I walked in and I spotted my friends and family all smiling at me, holding up their phones and screaming "surprise!!"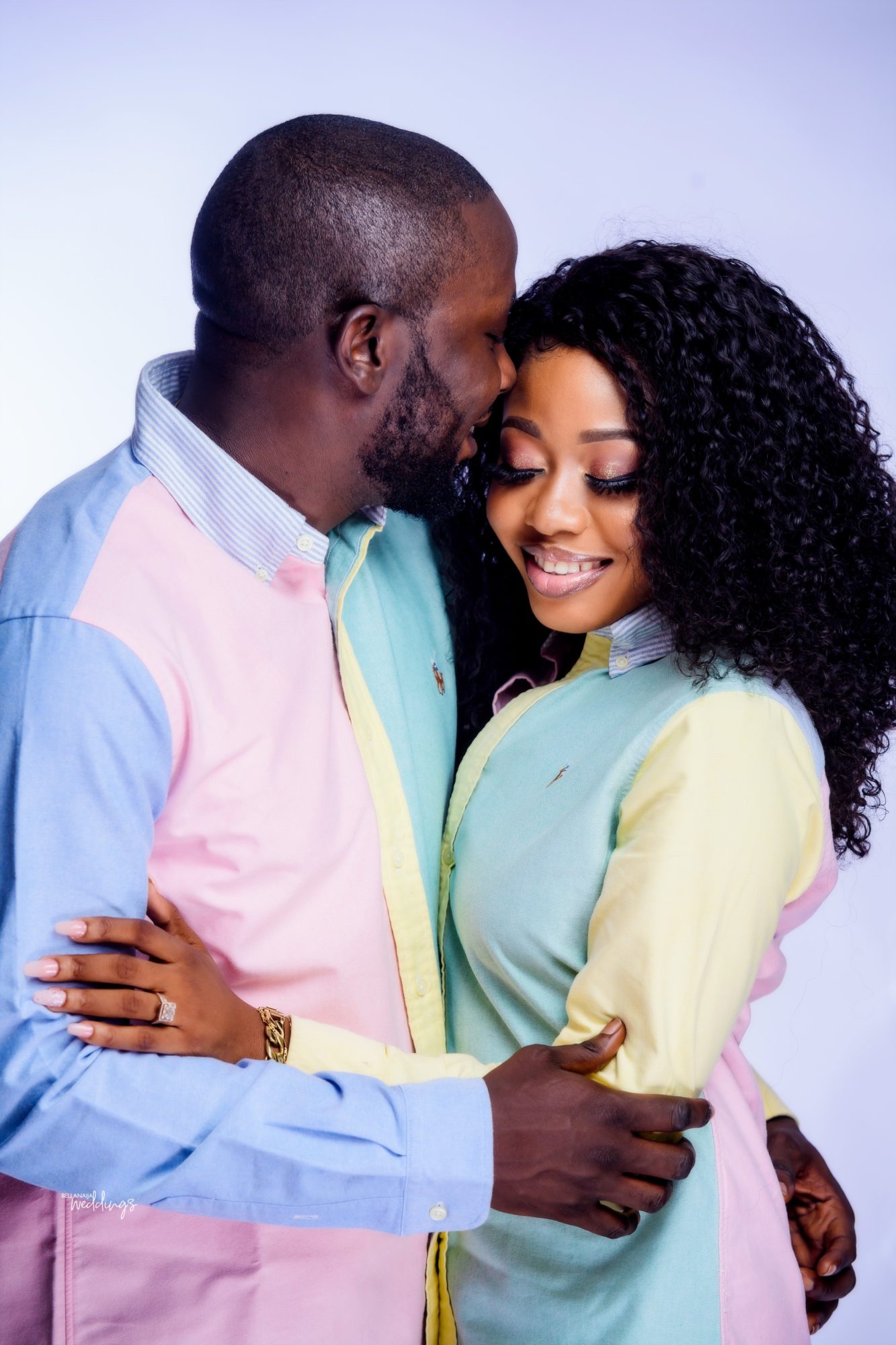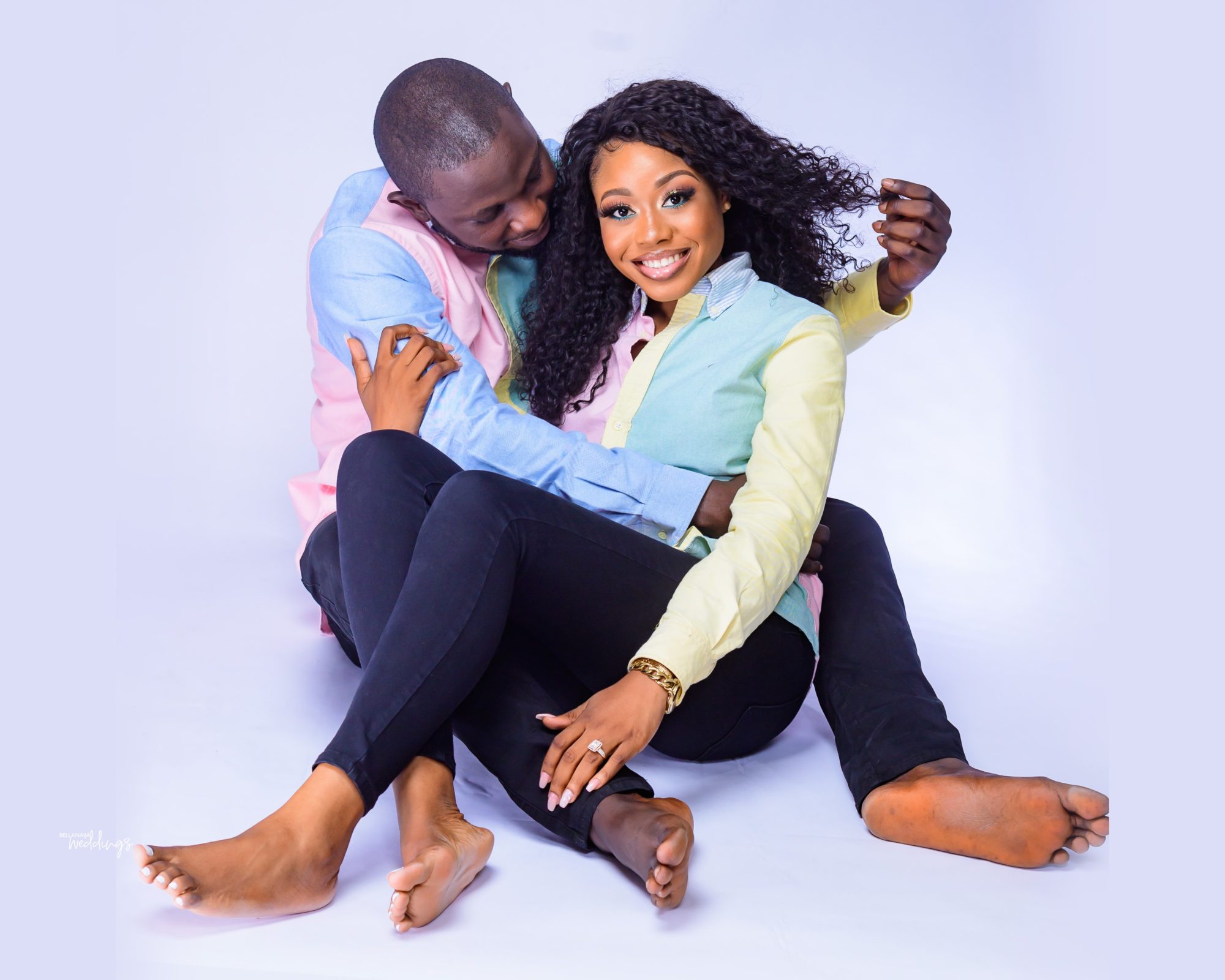 I was really surprised but what almost took my breath away was seeing Seyi come up from behind them, singing a song I can't quite remember but I remember my heart melting at this sight. He got down on one knee and brought out a box. At this point, my heart was pounding and the tears welled up in my eyes. The man whom I absolutely adored was asking me to be his wife! It took a while to find my voice but I answered him saying "YES"!It was the most magical moment having all our loved ones cheering us on. It was Perfect. I relive that moment every day in my heart!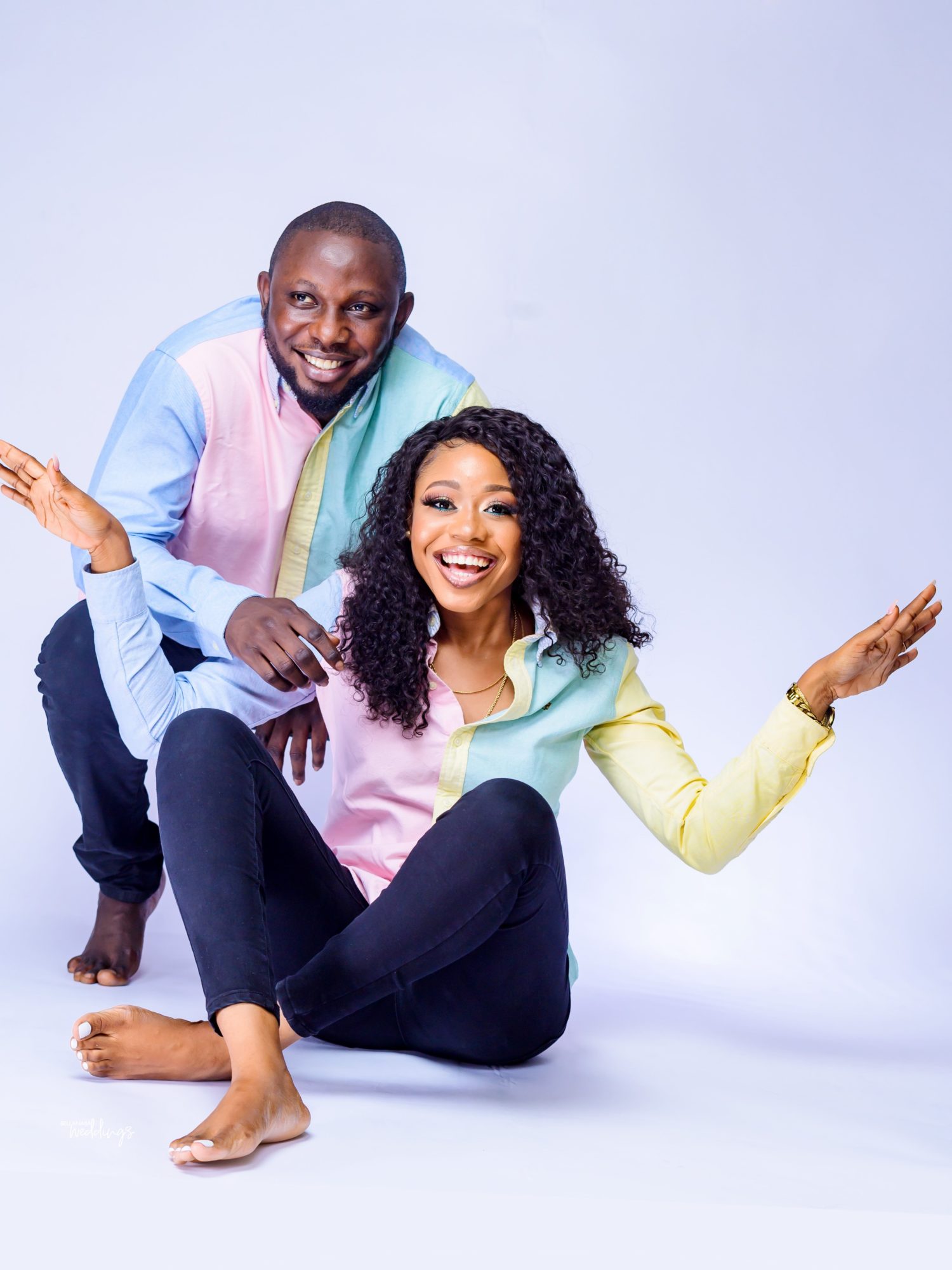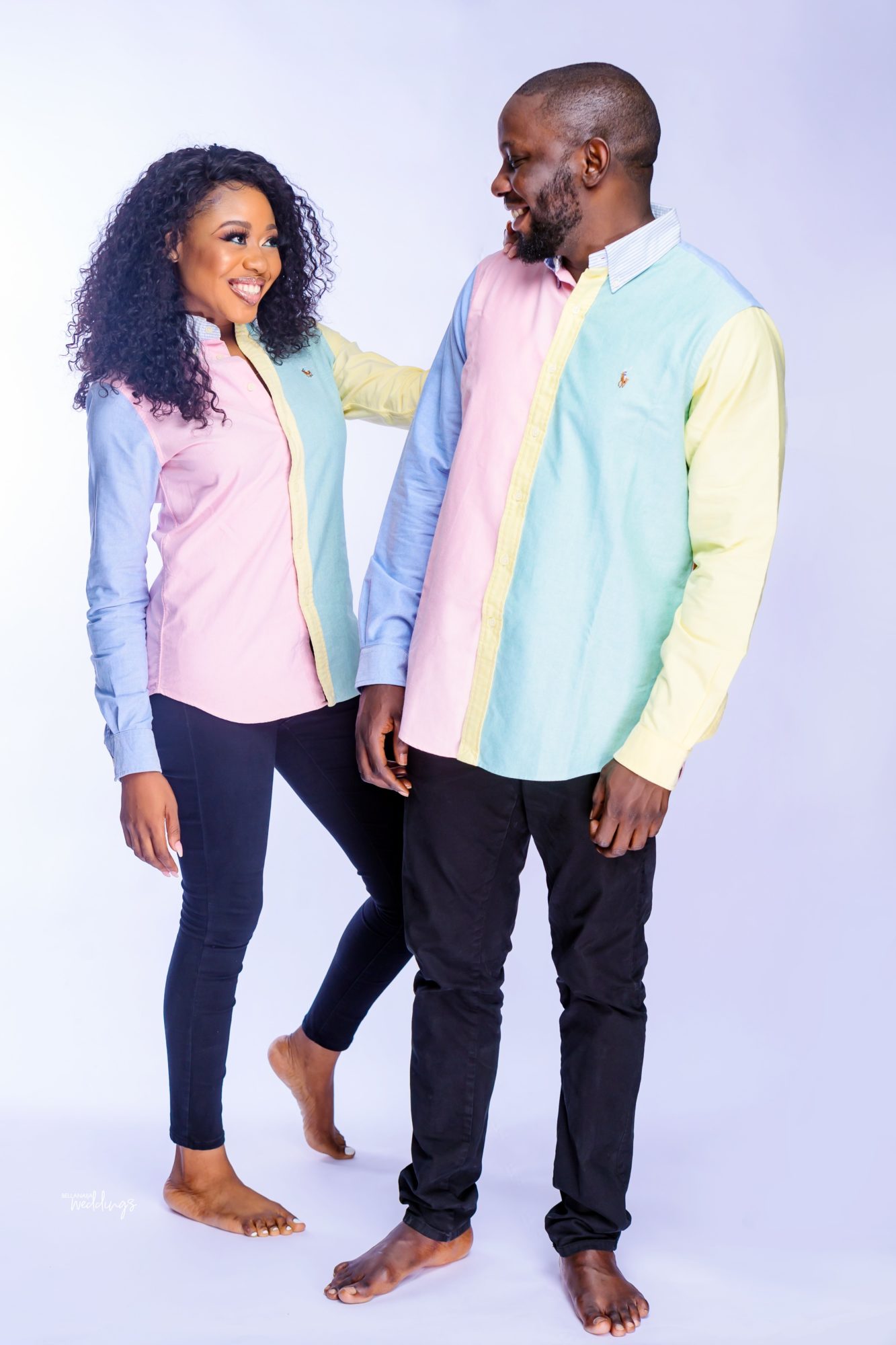 Credits
Makeup: @glammebyshay | @dutchsignature
Photography: @awgzzz | @photonimi
Dress: @elanfashion
Photo Backdrop: @524events
Planner: @tessallureevents