Who doesn't love a pleasant surprise? Certainly not us! Today, we're gushing over the lovely surprise proposal of the beautiful Claudia by the love of her life, Kwasi.
The year 2020 saw a lot of cancelled plans and stressed out people and Claudia and her boo were not left out. As 2021 came on, they decided to let off all of that steam and enjoy the vacation that had been initially cancelled. What Claudia didn't know, was that there was more in store for her! 😅 Kwasi popped the question at a rooftop dinner and of course, she said yes! Keep scrolling to read all about how Kwasi pulled it off.
Enjoy their sweet #BNBling moment with these beautiful photos below.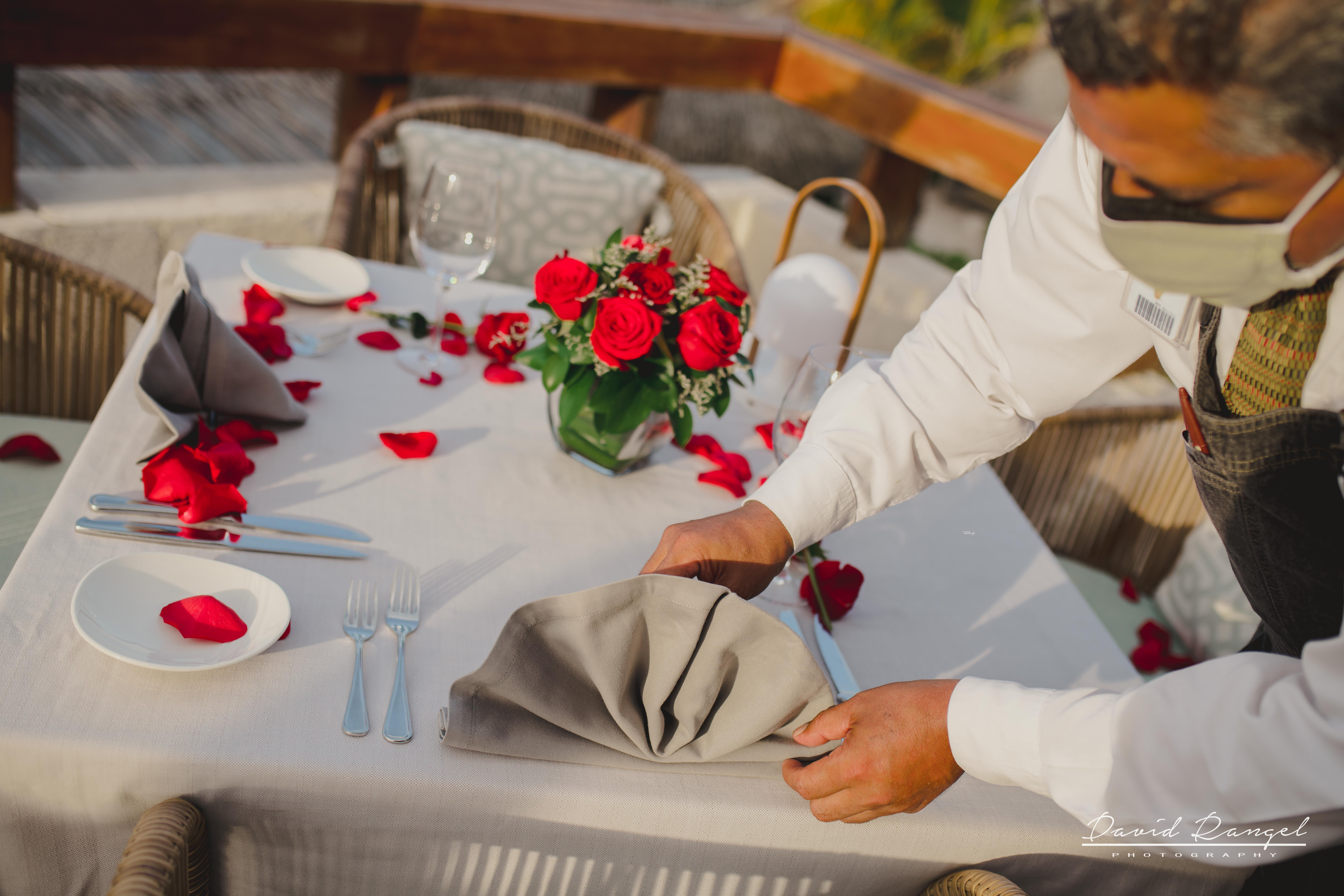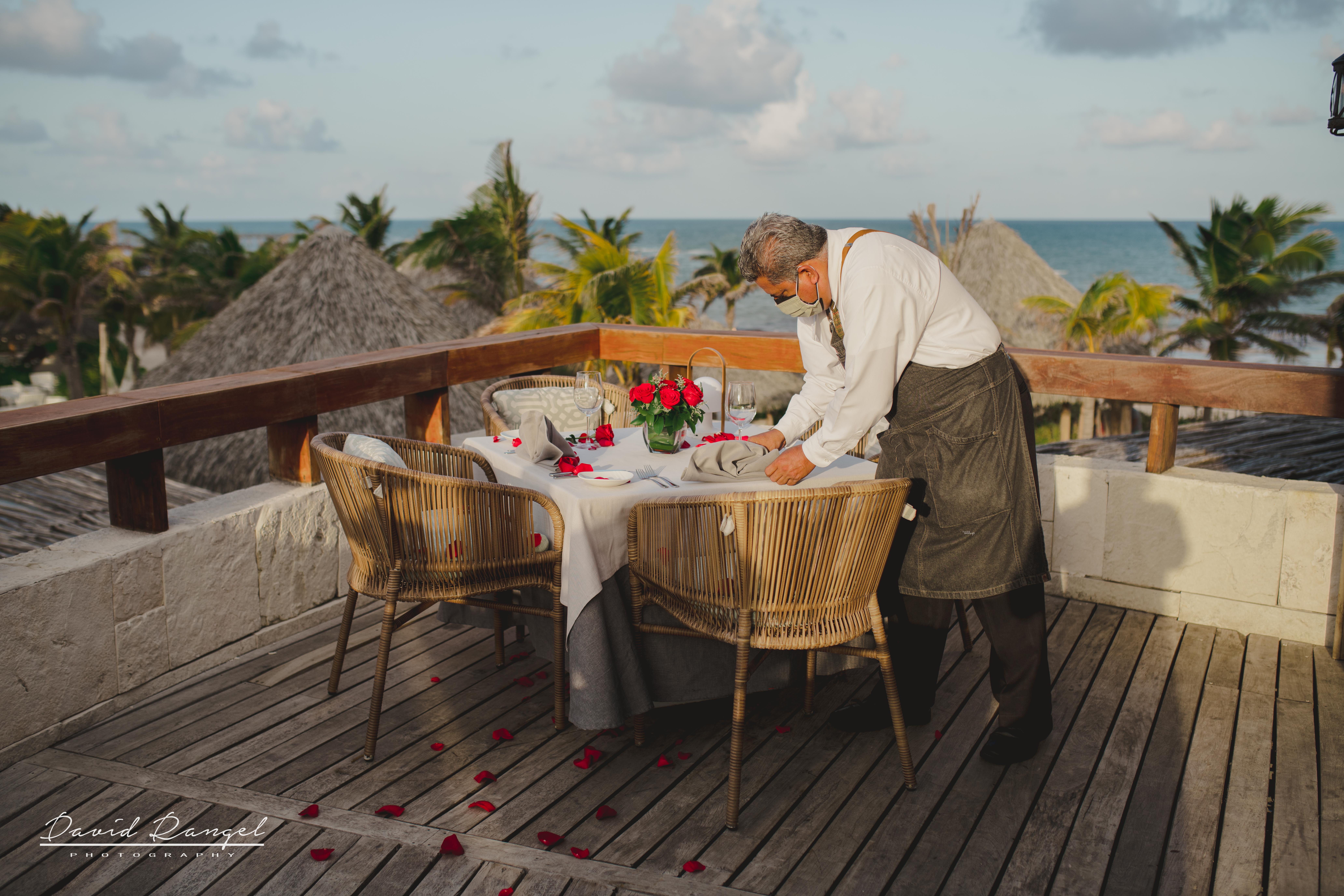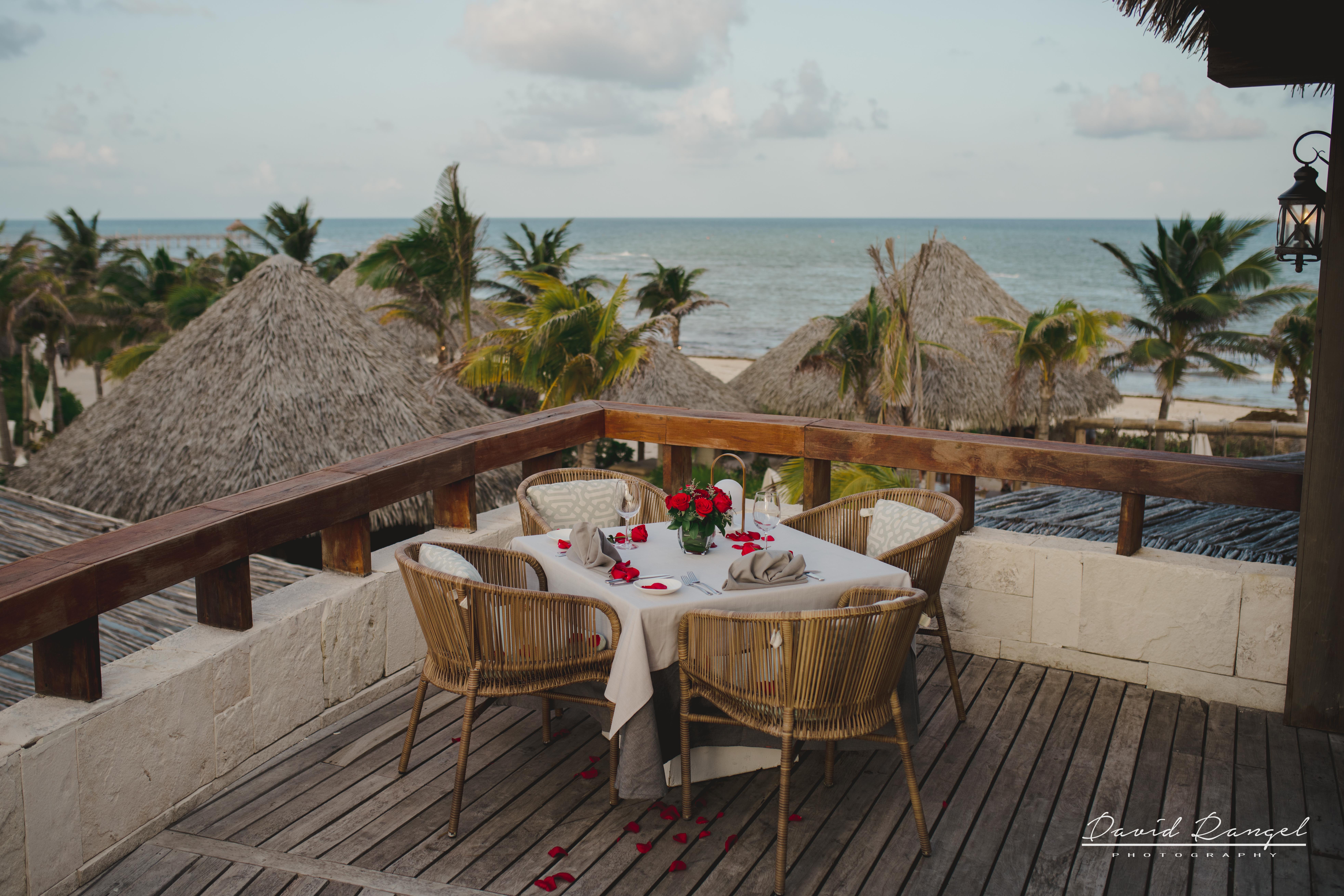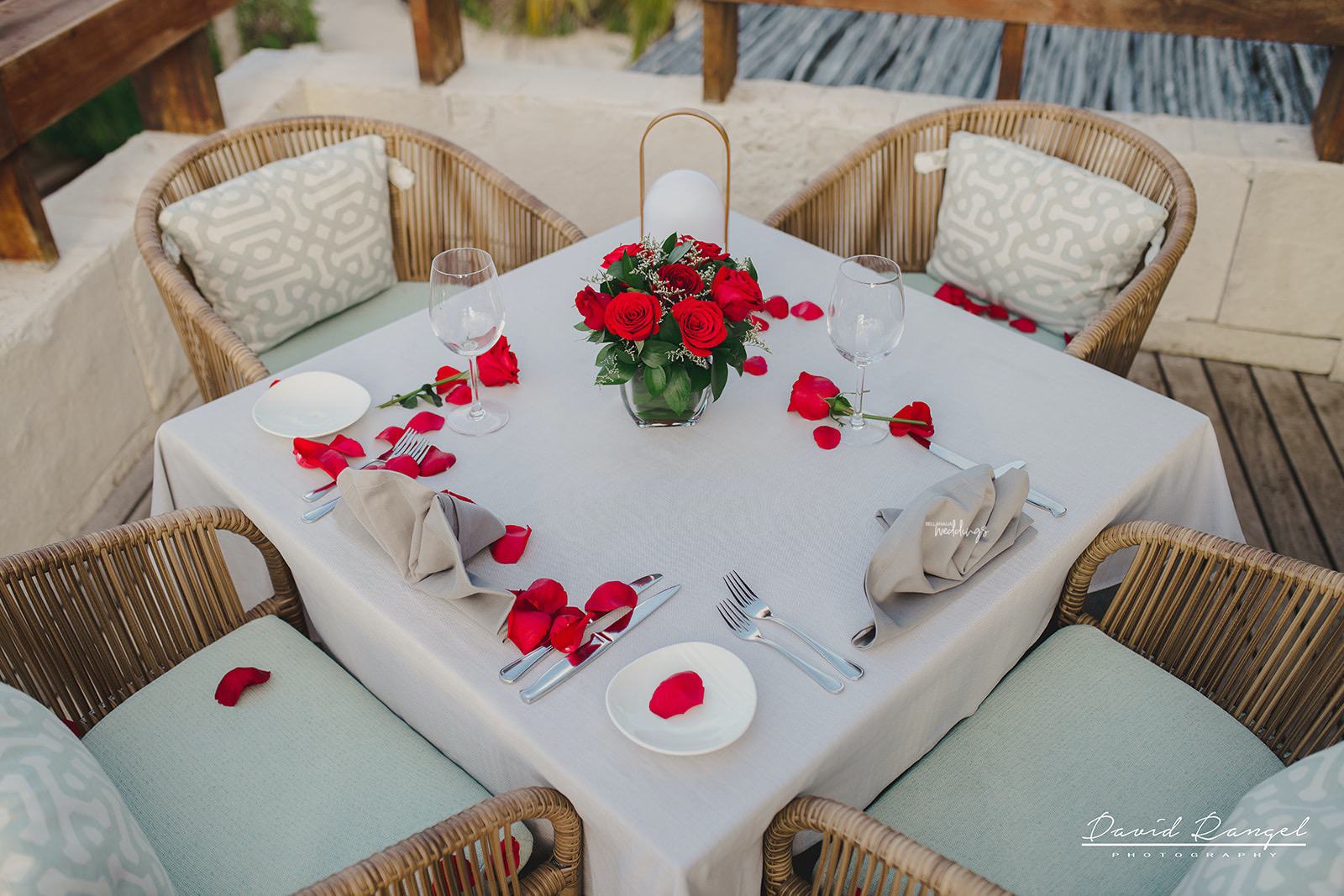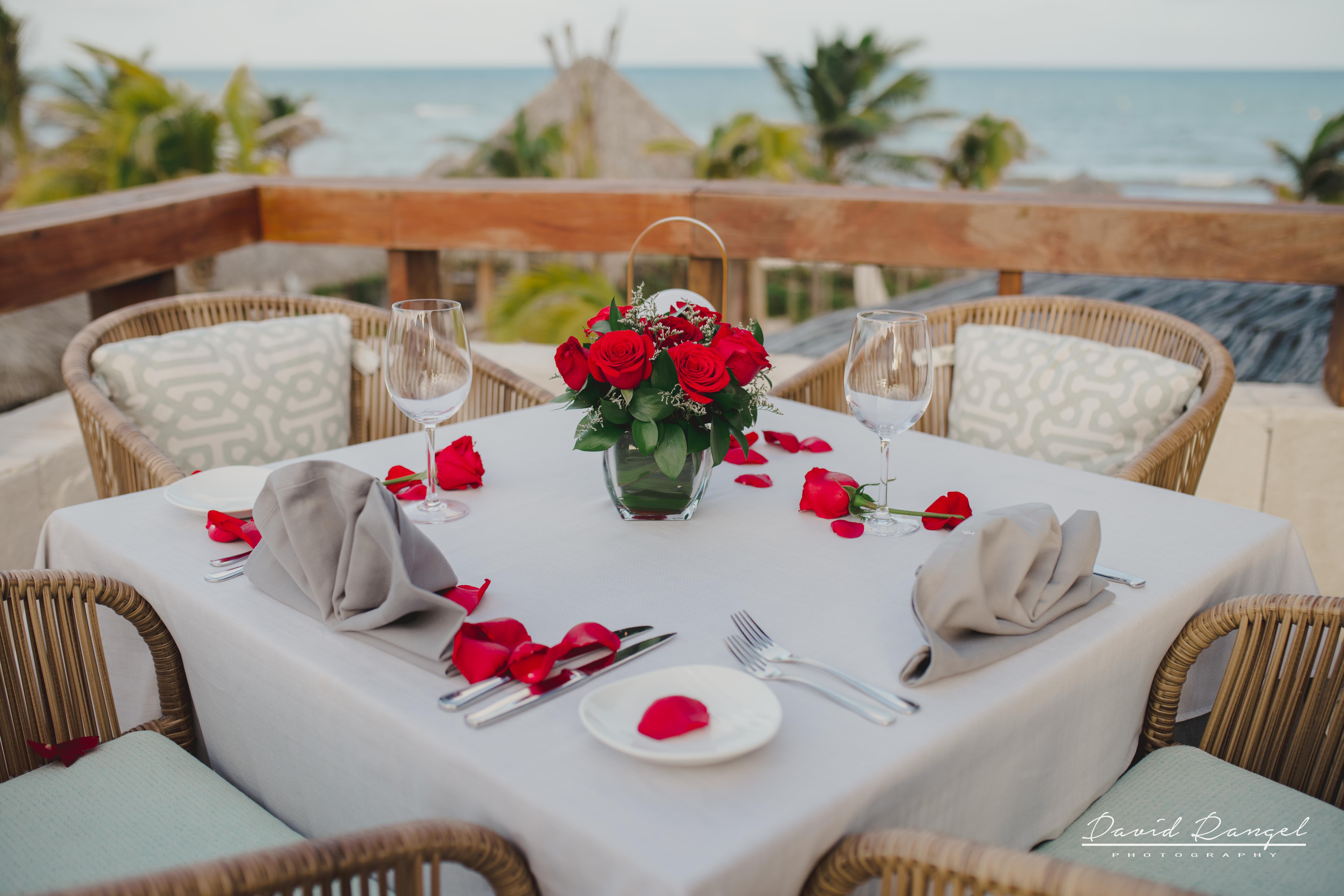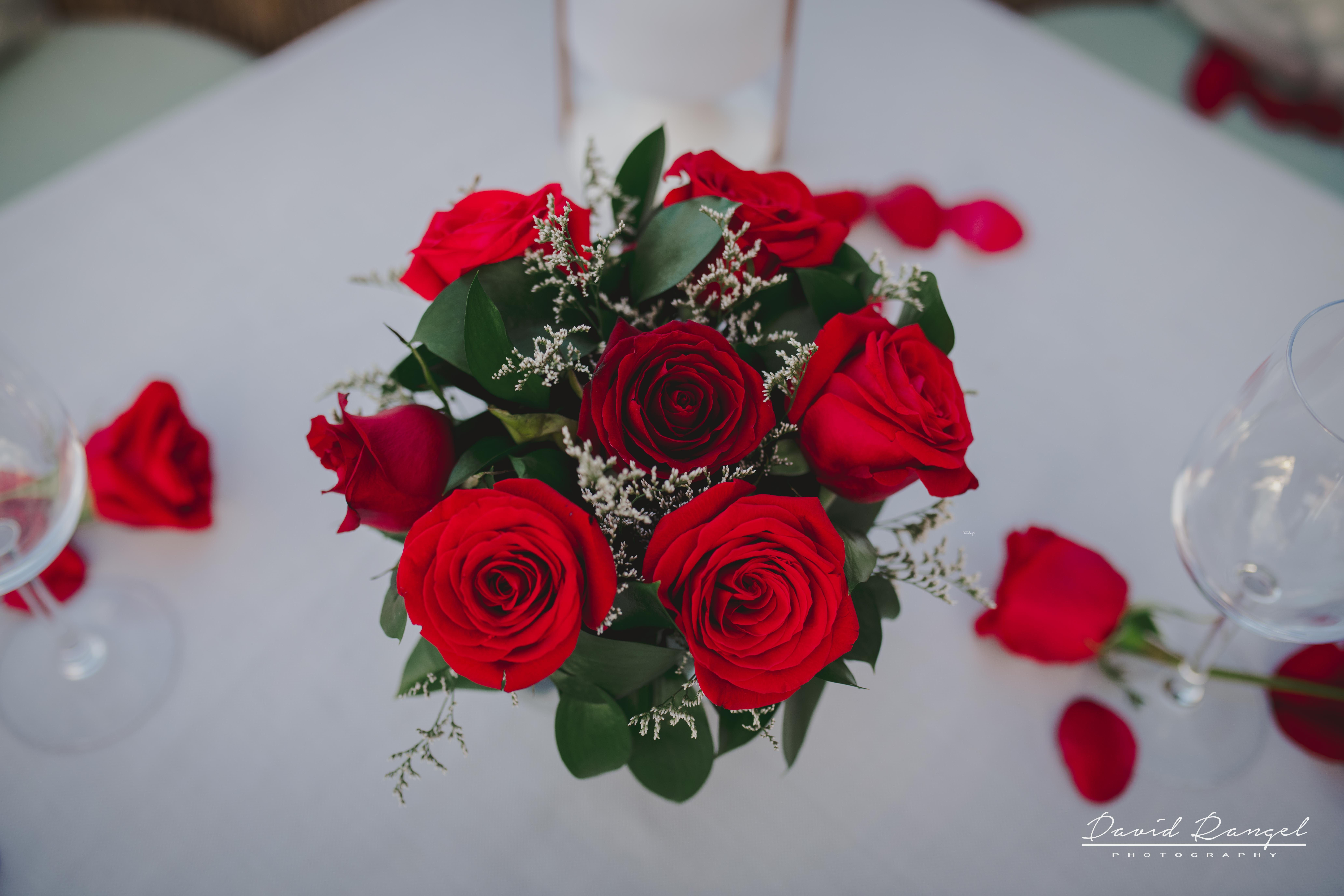 Their proposal story as shared by Claudia and Kwasi:
I and Kwasi began 2020 in high hopes. There was something about a new decade that was promising joy, happiness, and a new chapter in our lives. In May, Kwasi would be completing his Doctorate, and by August, I would be pursuing my Master's in Business Administration.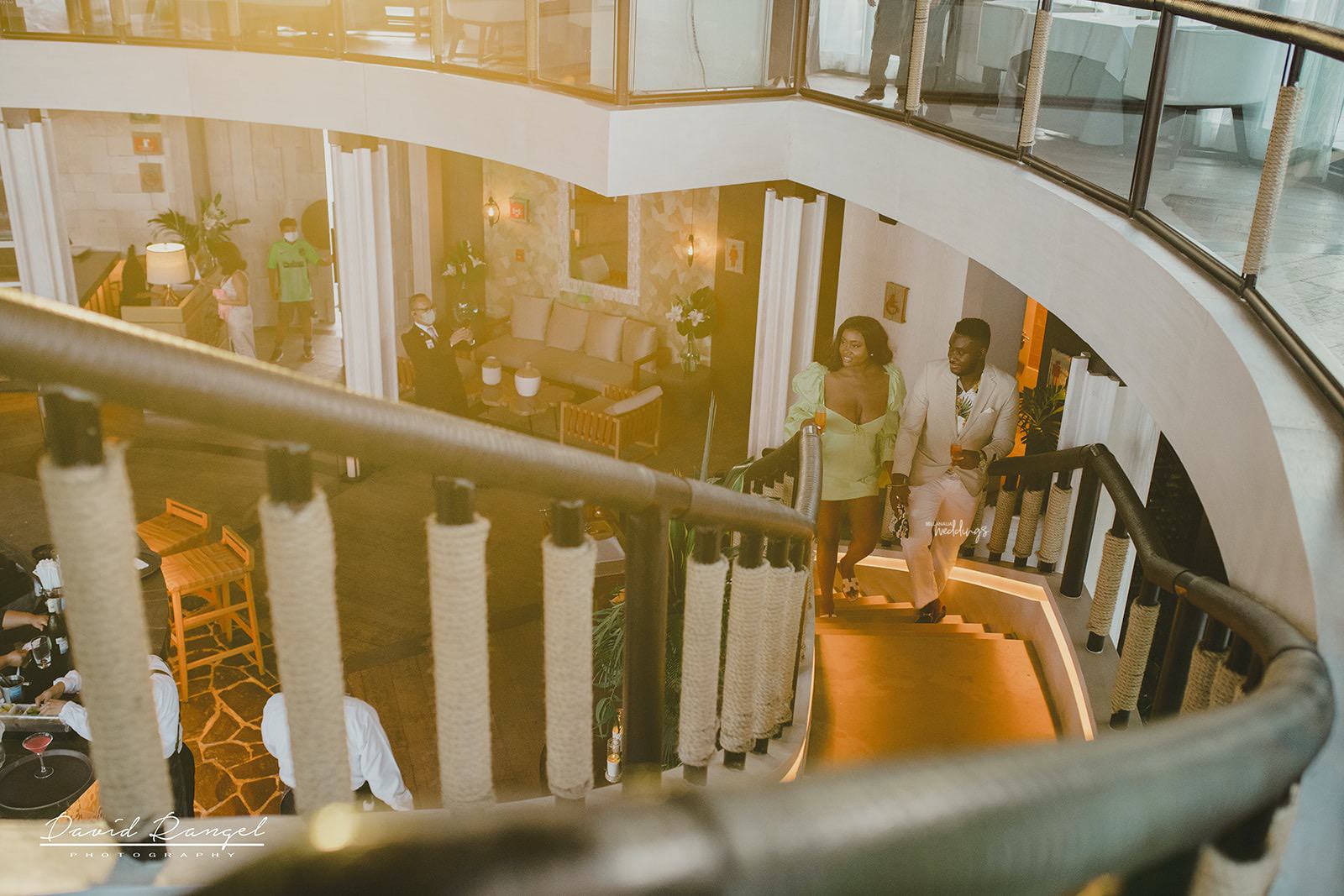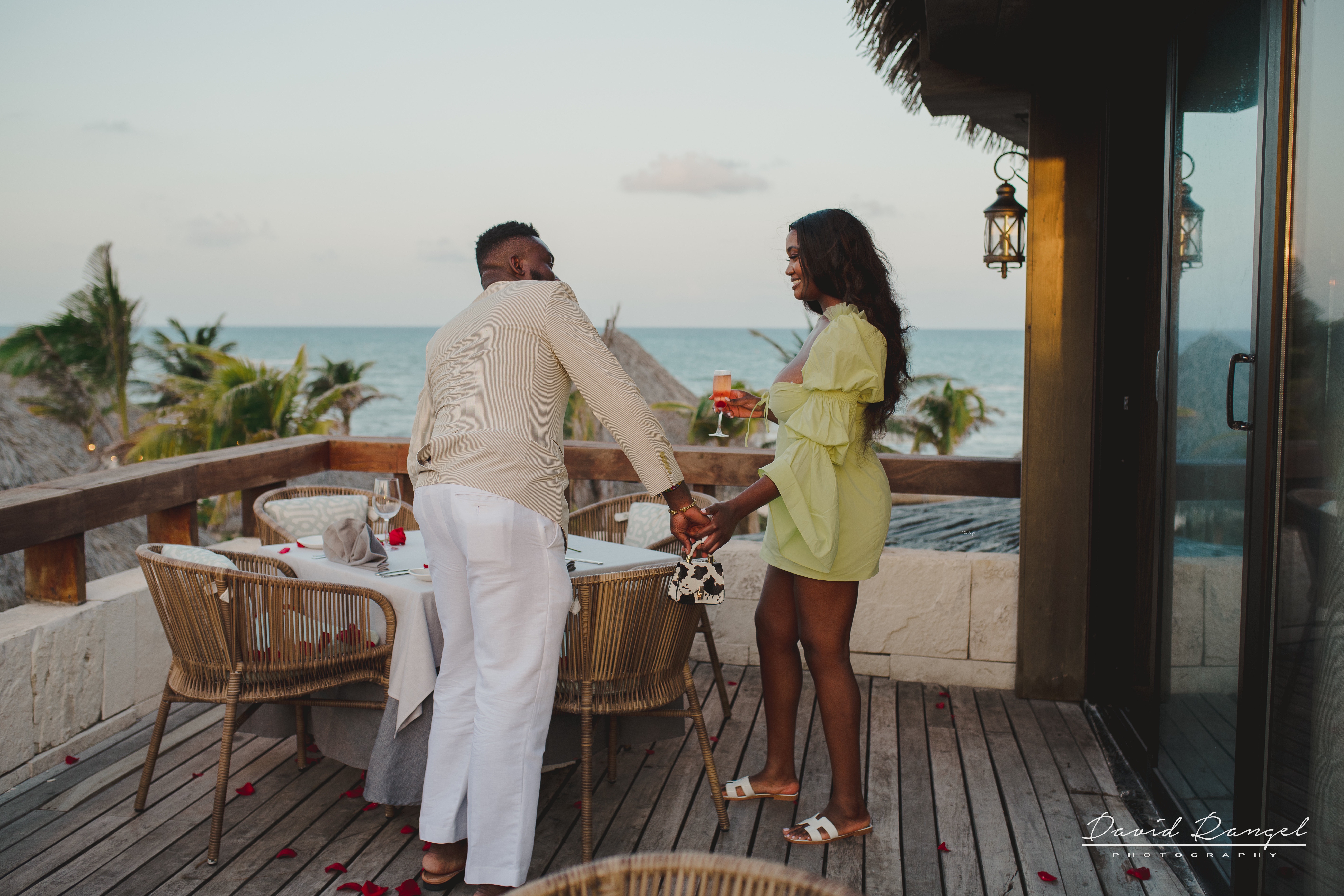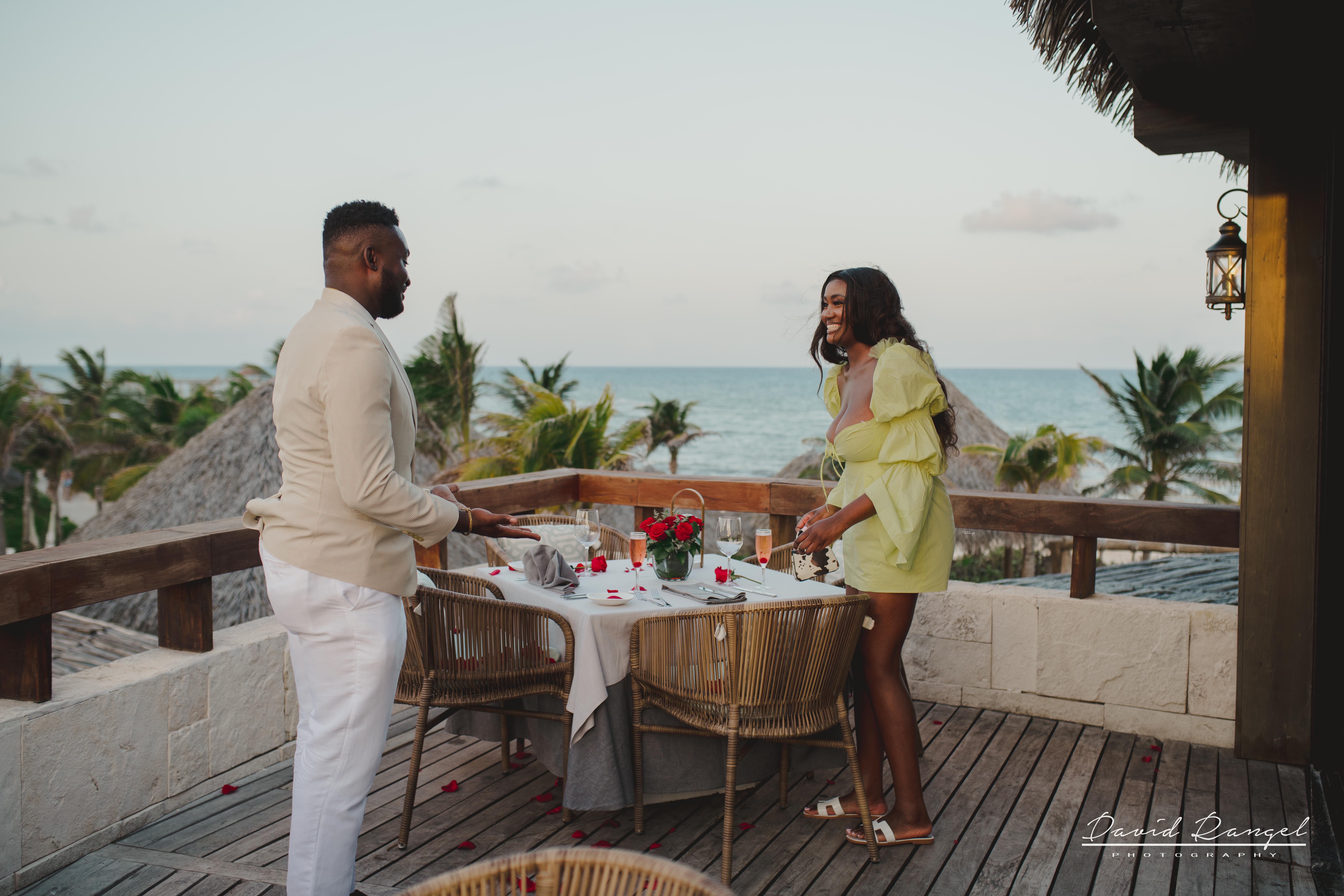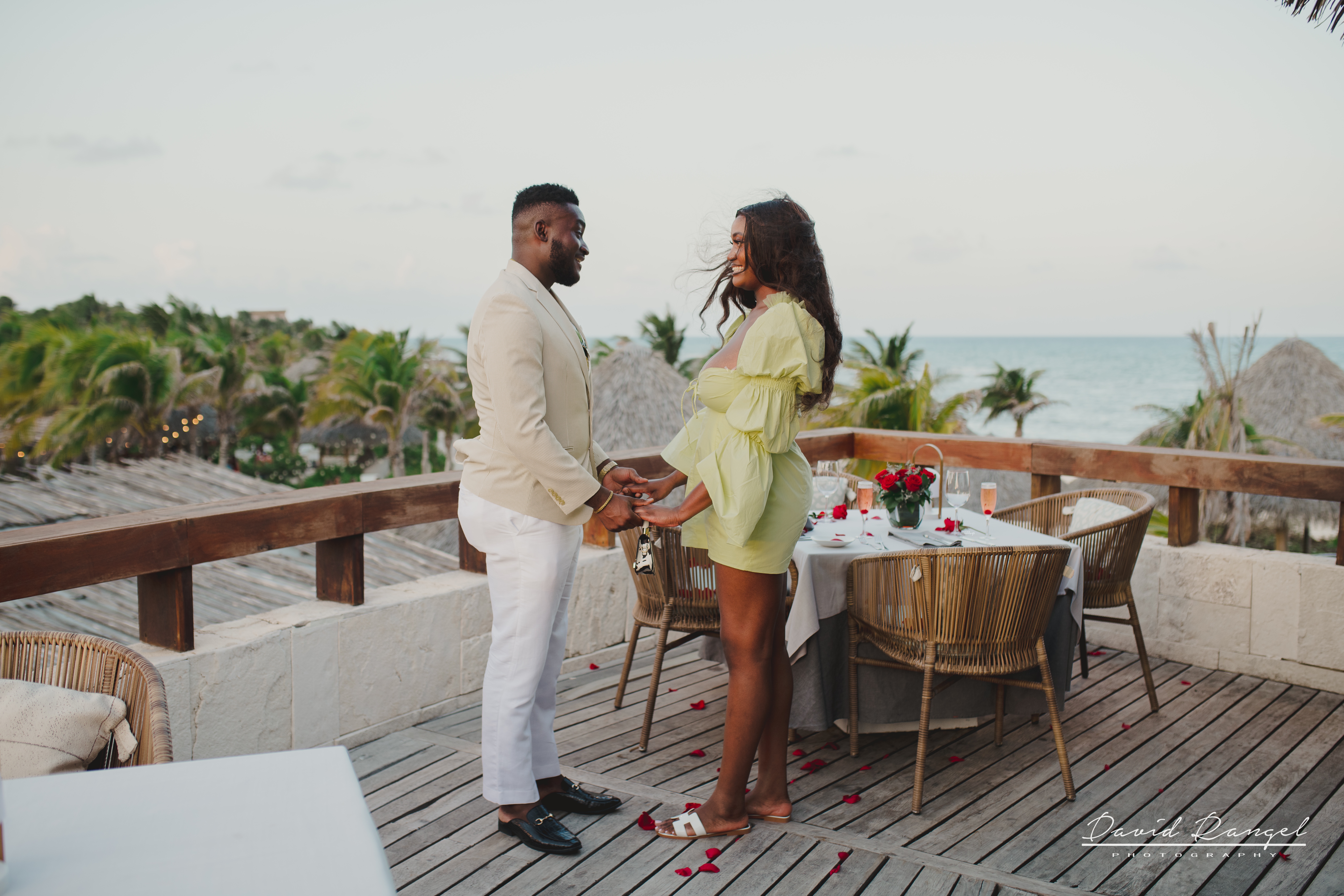 As part of what had become an annual tradition since we began dating… In June, we would be travelling to a place that we had never been to before. A few weeks into the year, our hearts were set on Mexico. After all, in previous years, we had been to various travel destinations in North America, the Caribbean, Africa, and Europe.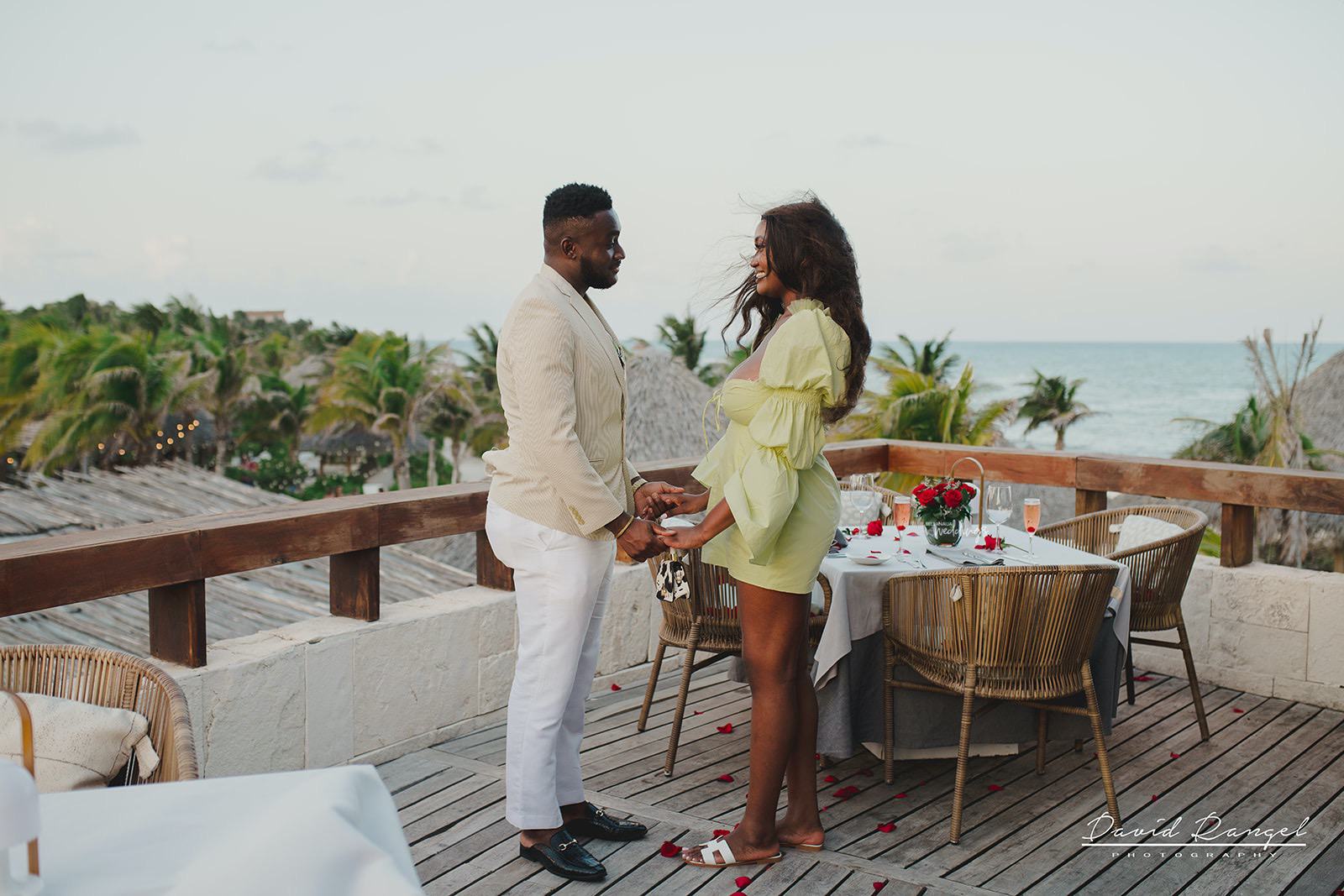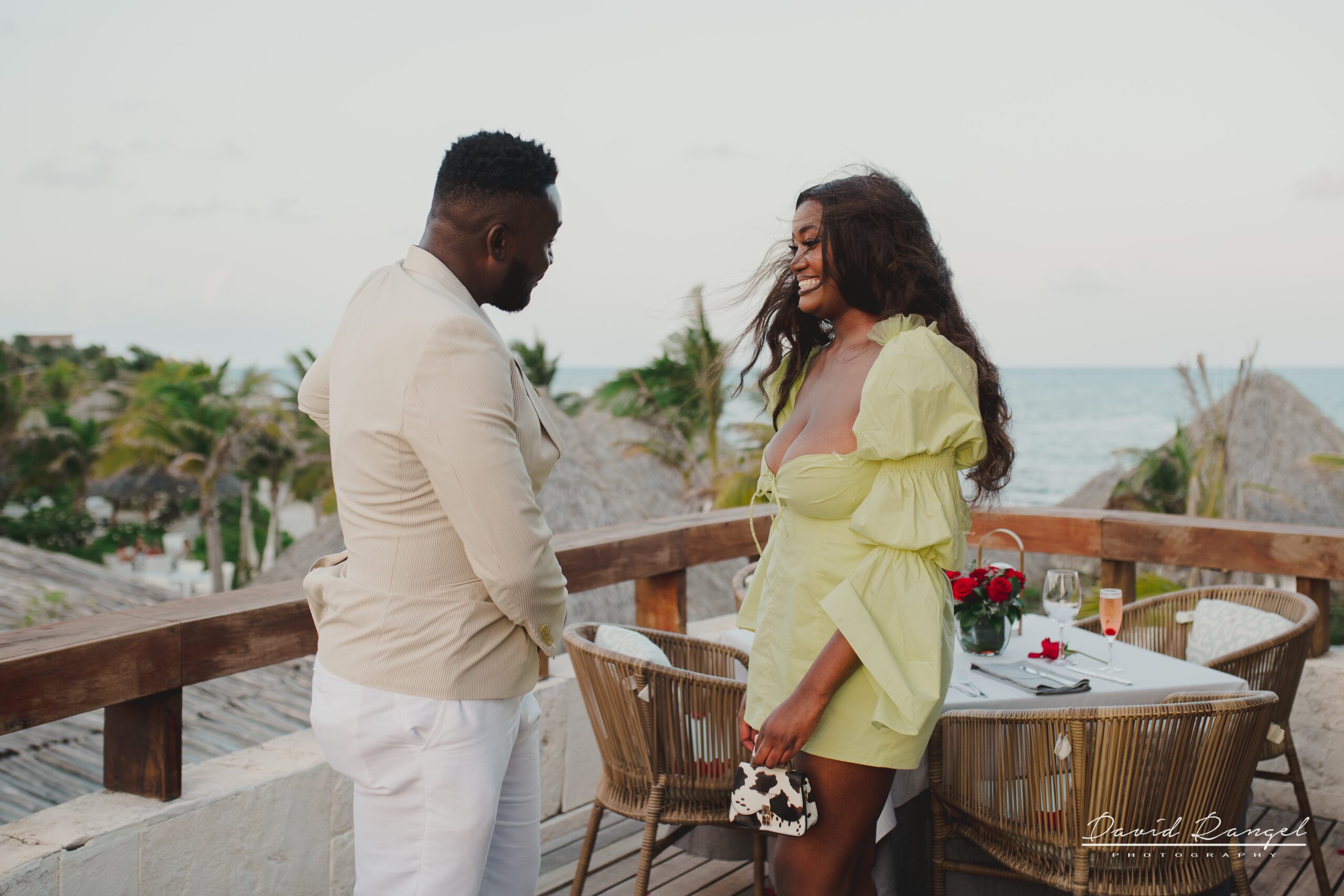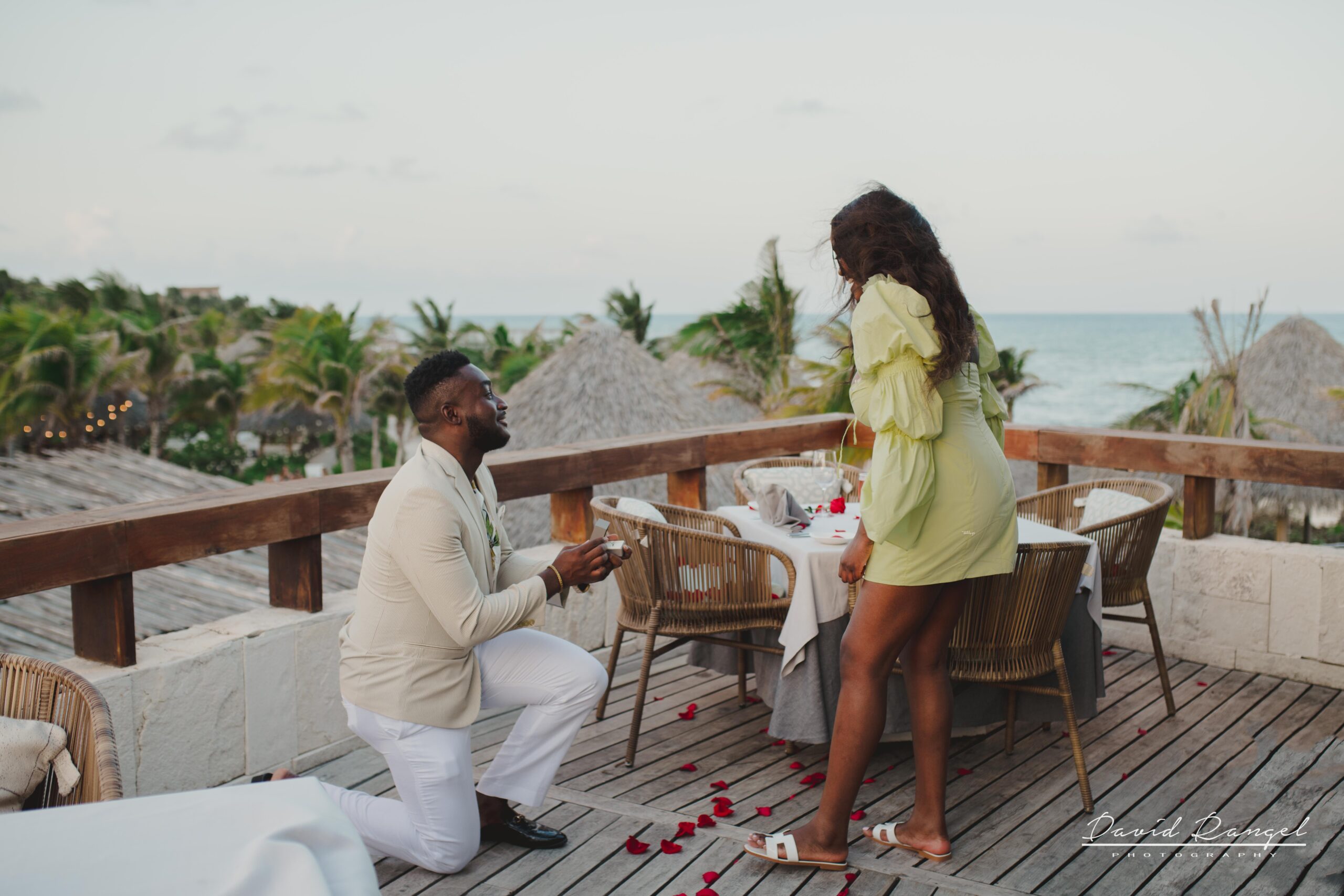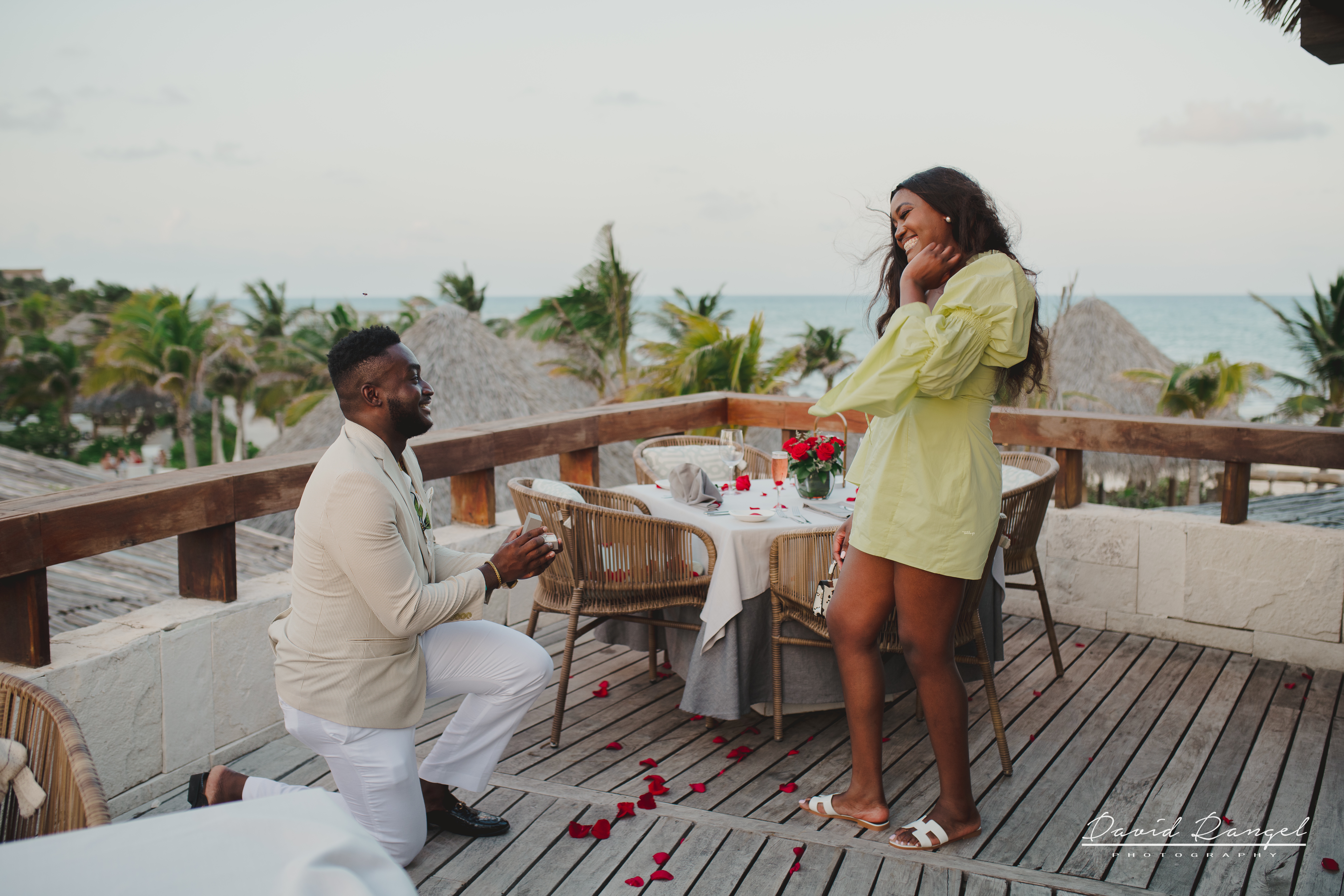 Hence, we figured South America was the next destination to target. As soon as we secured our flights, news of a deadly virus emerged. Ironically enough, the day before it was declared a pandemic, I participated in a seminar where the guest speaker was an official at the World Health Organization.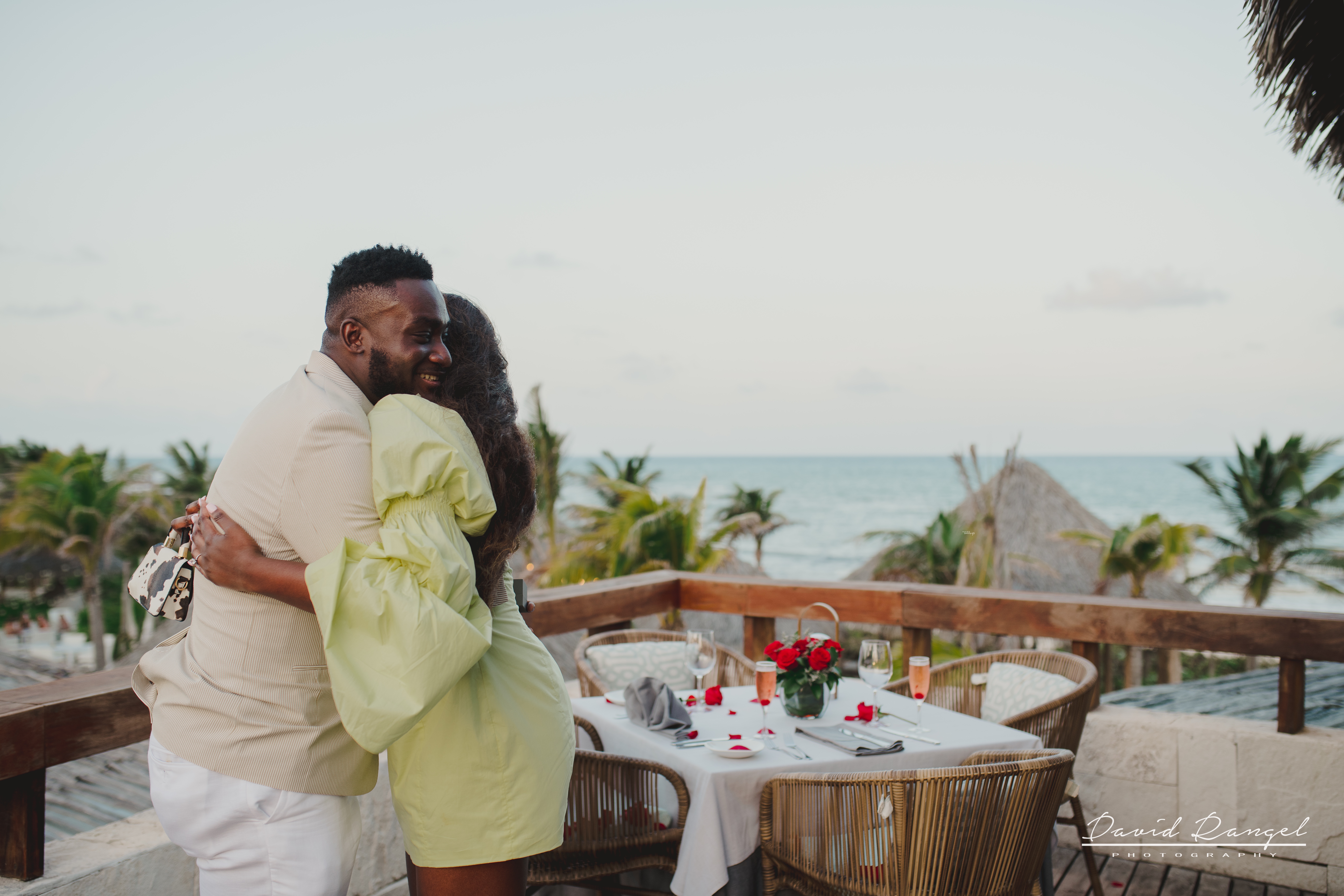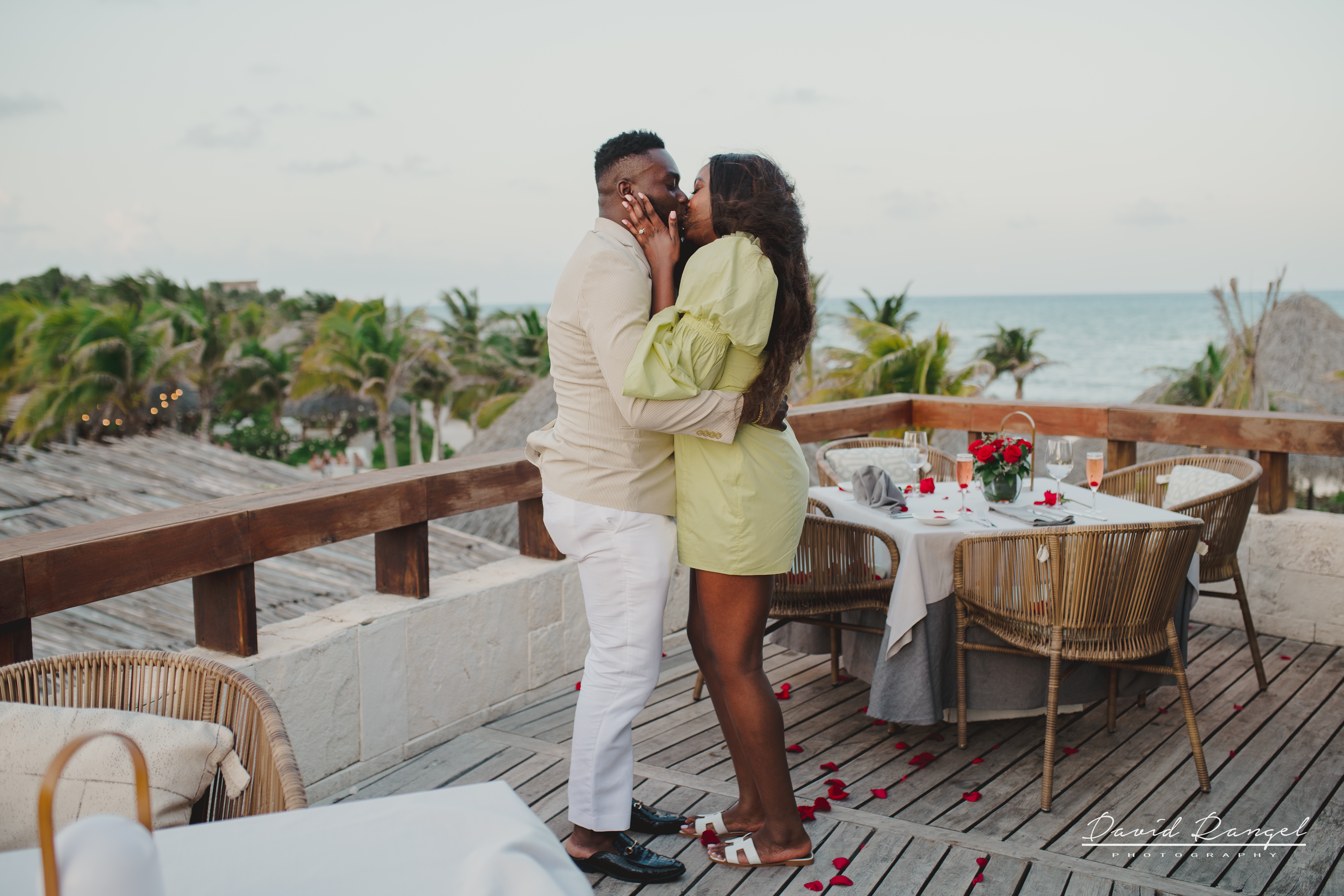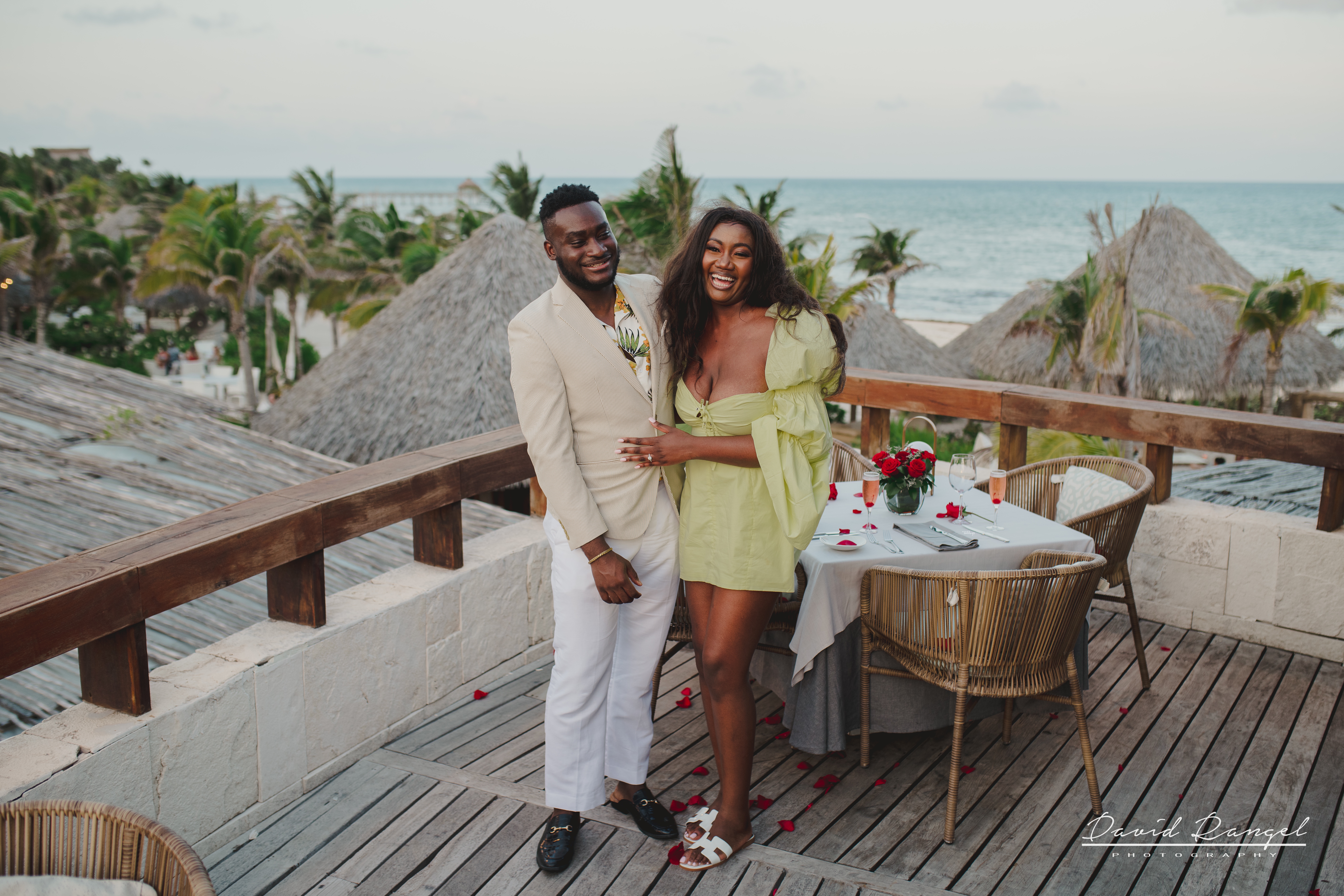 The official fortunately alluded to the declaration of the virus as a pandemic, giving me and Kwasi an opportunity to brace ourselves. As soon as I got home that evening, we cancelled our flights and placed a hold on our trip. That was the beginning of a daunting and uncertain year as healthcare professionals.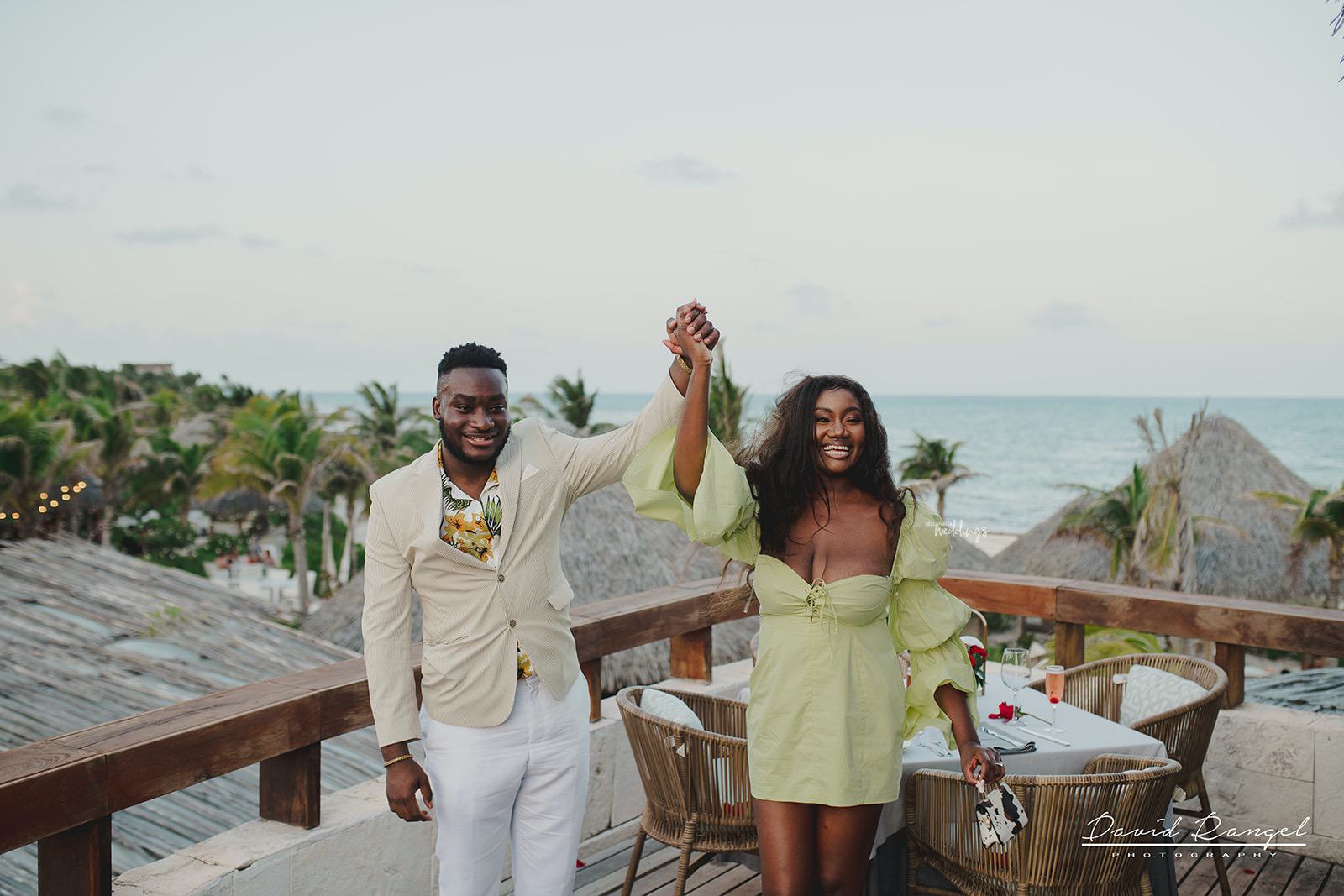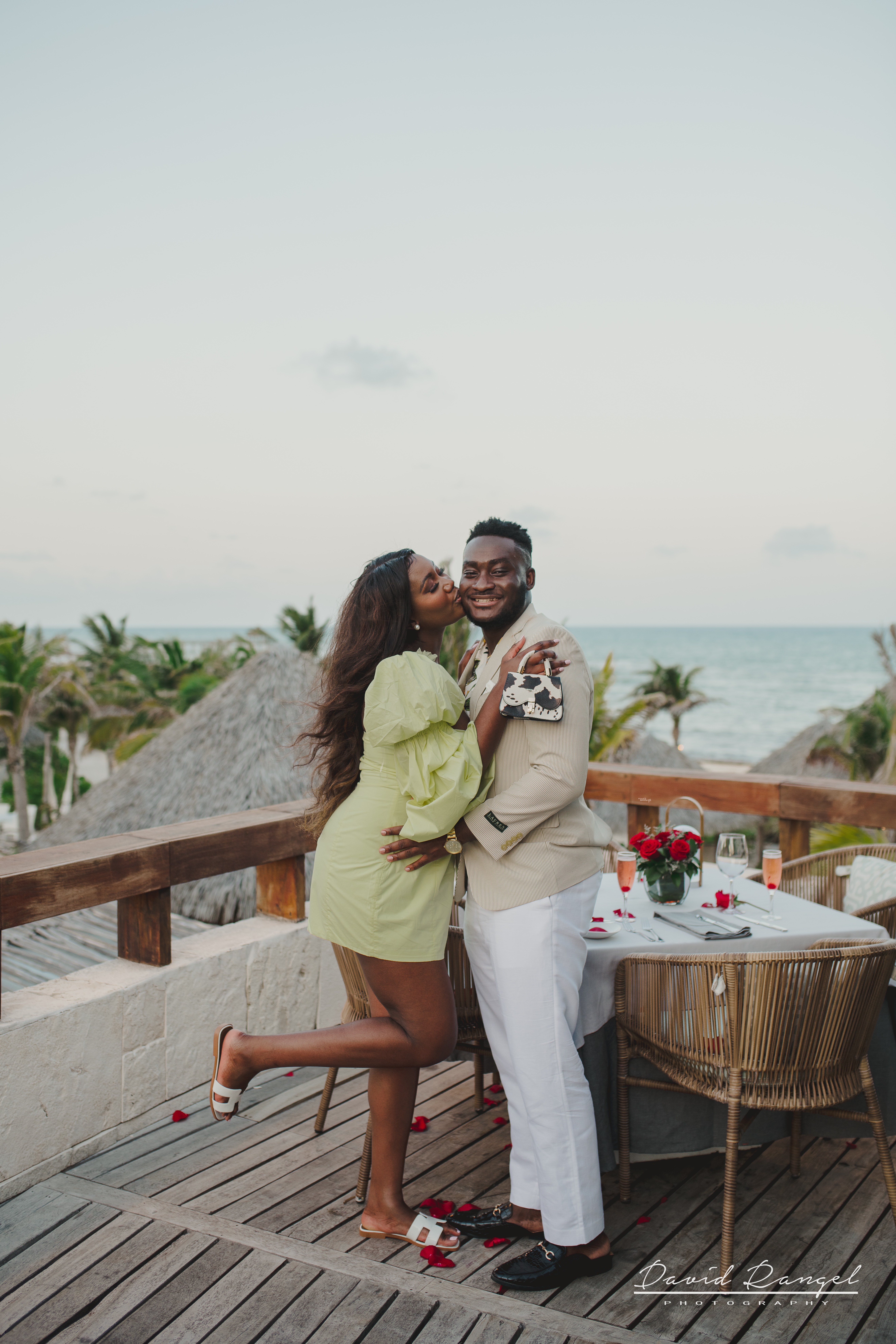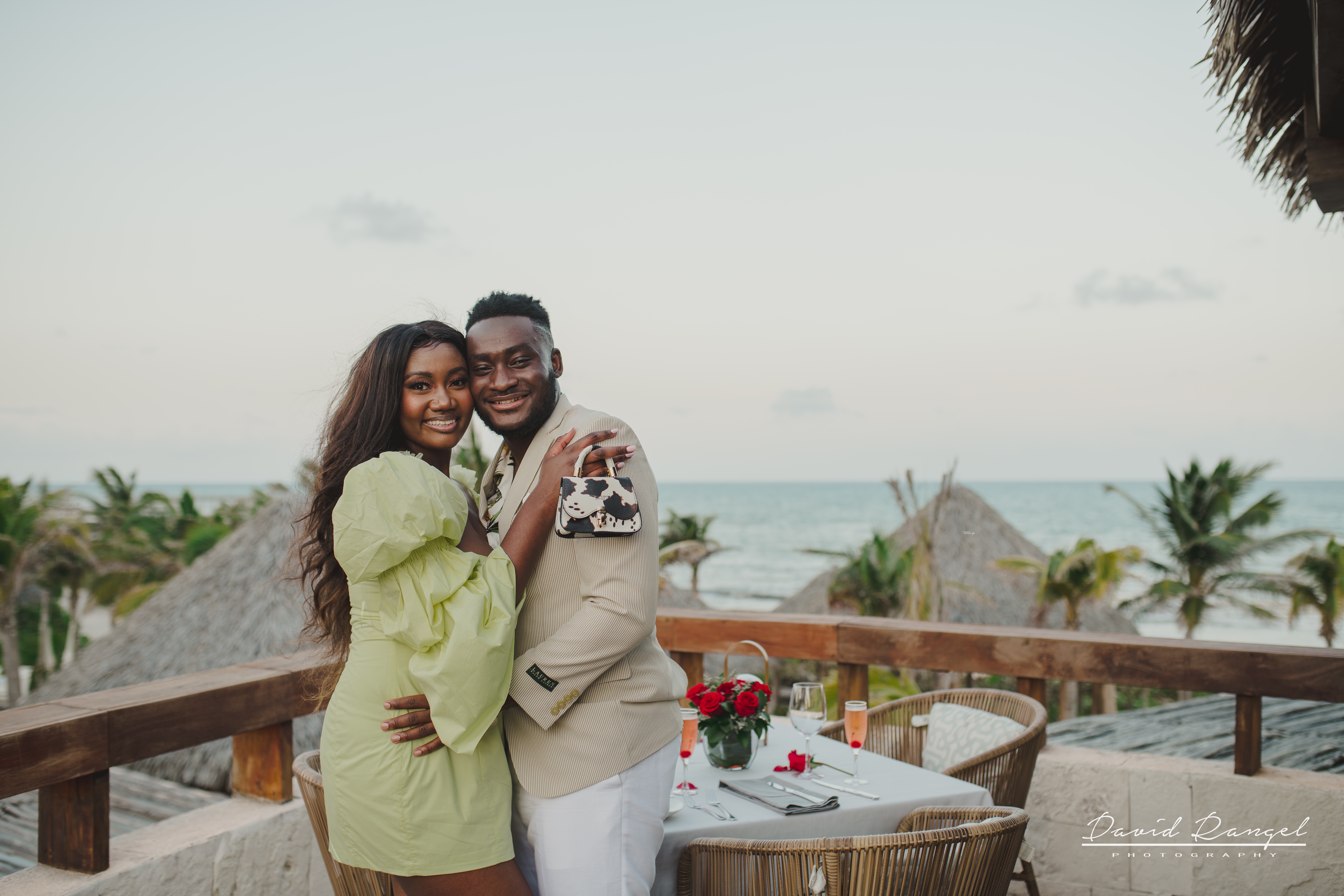 After spending the first half of the year quarantining, news of a vaccine emerged. As two people who are authorized to vaccinate, the remainder of the year was dedicated to working and volunteering on the front line to vaccinate our patients. Before we knew it, we were already in 2021.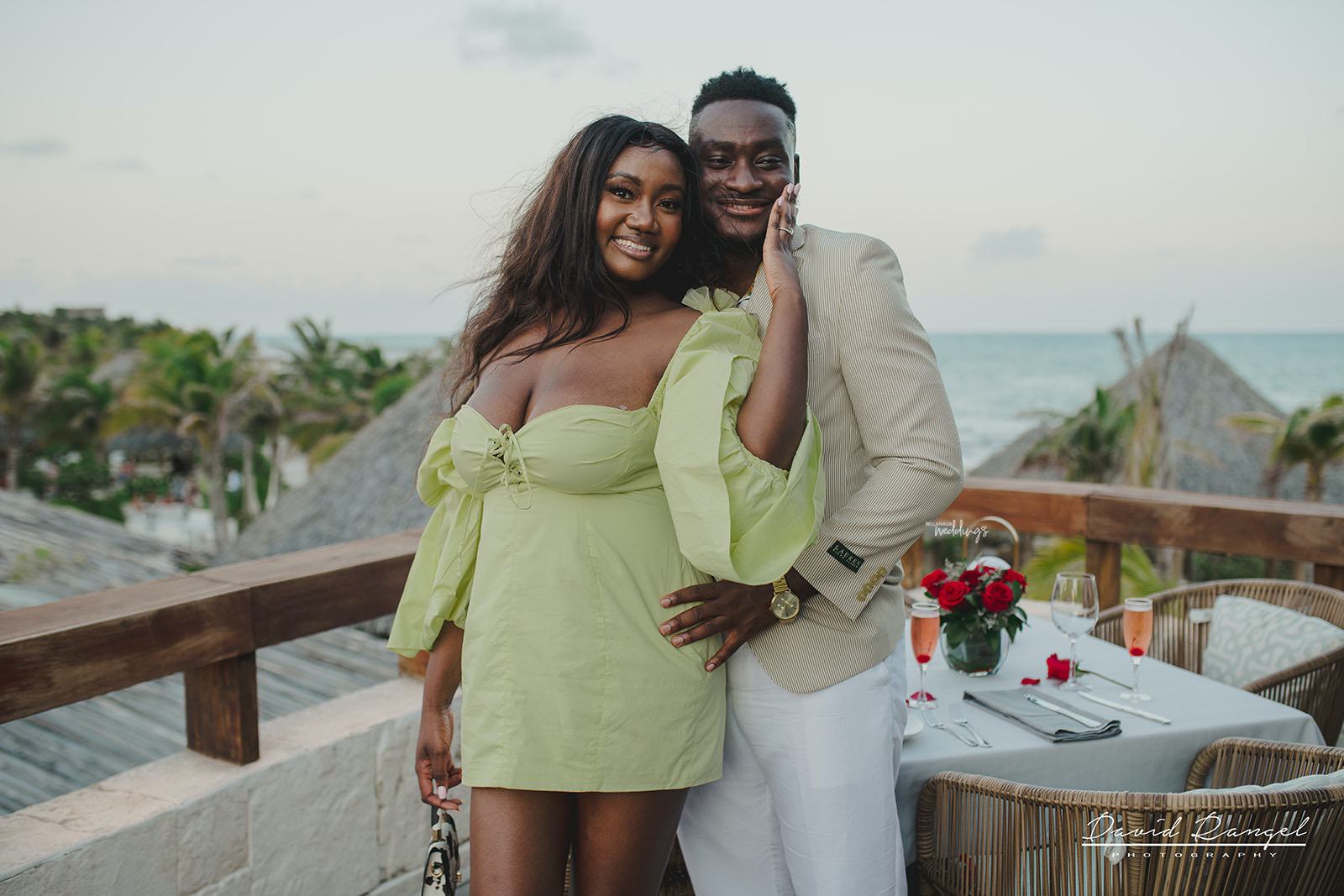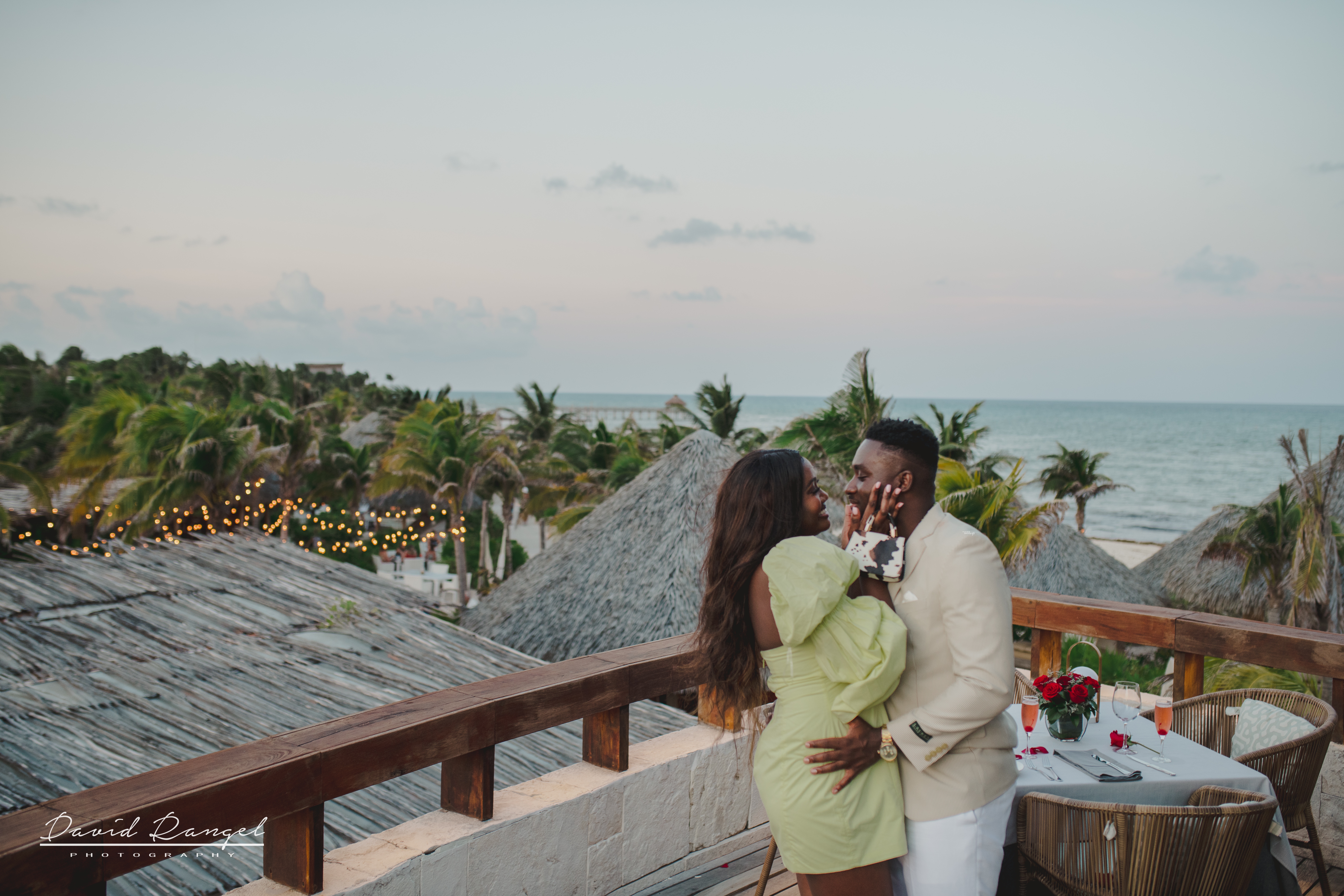 A year had gone by, and our trip was long forgotten. By May of 2021, it's safe to say that both of us were pretty drained. The idea of Mexico came up again. We began planning and booked our flights. August came, and we could not wait to finally relax on a beach!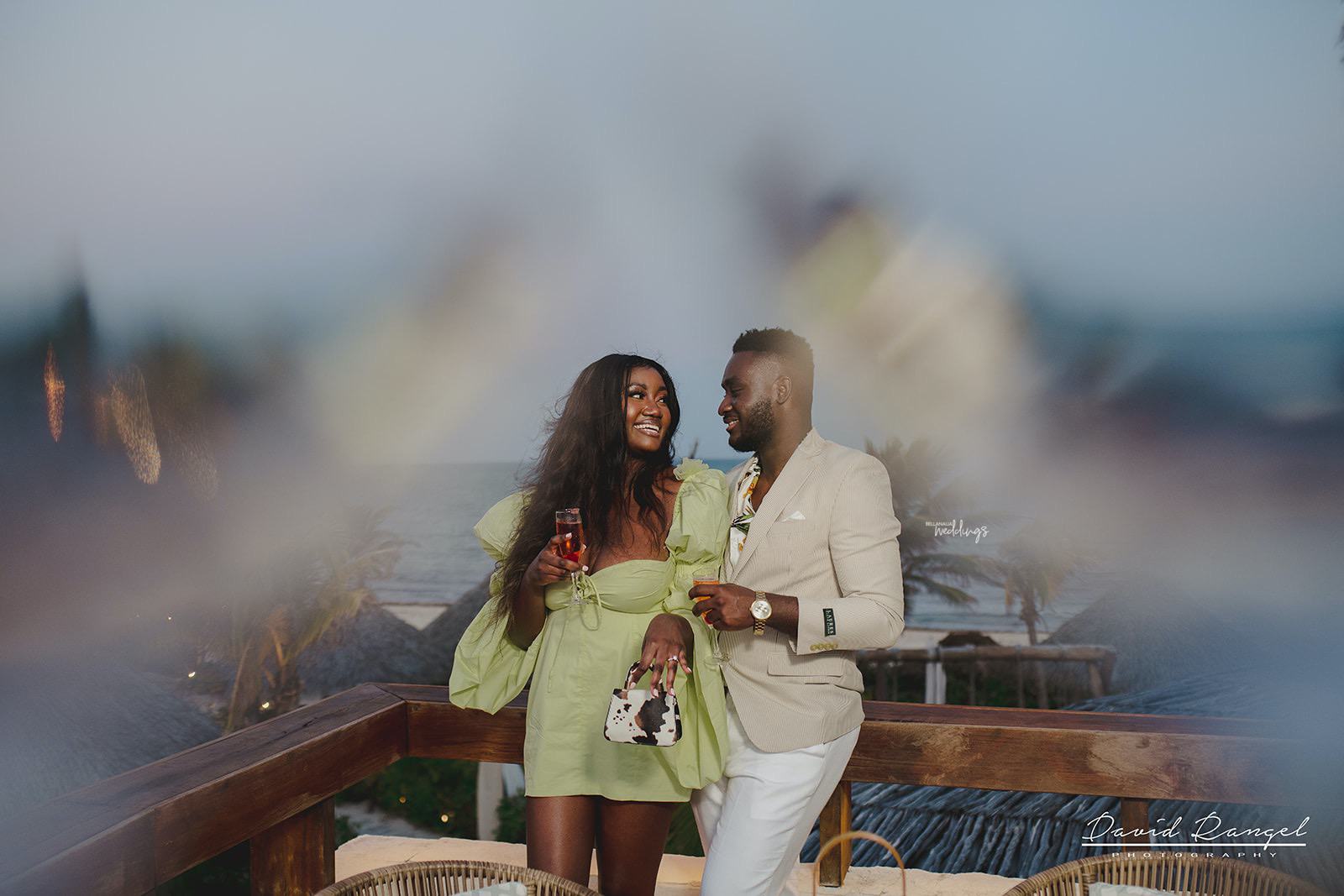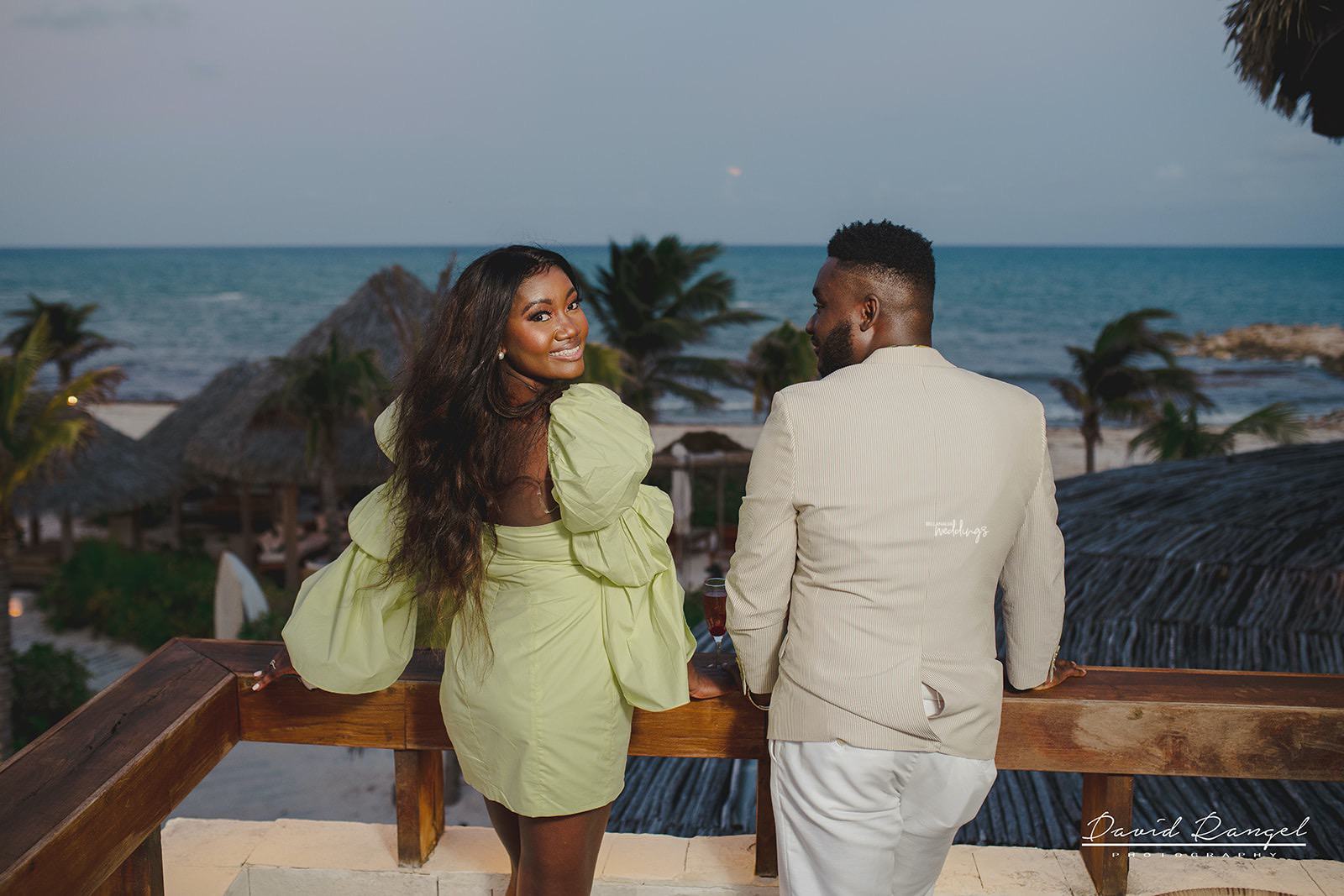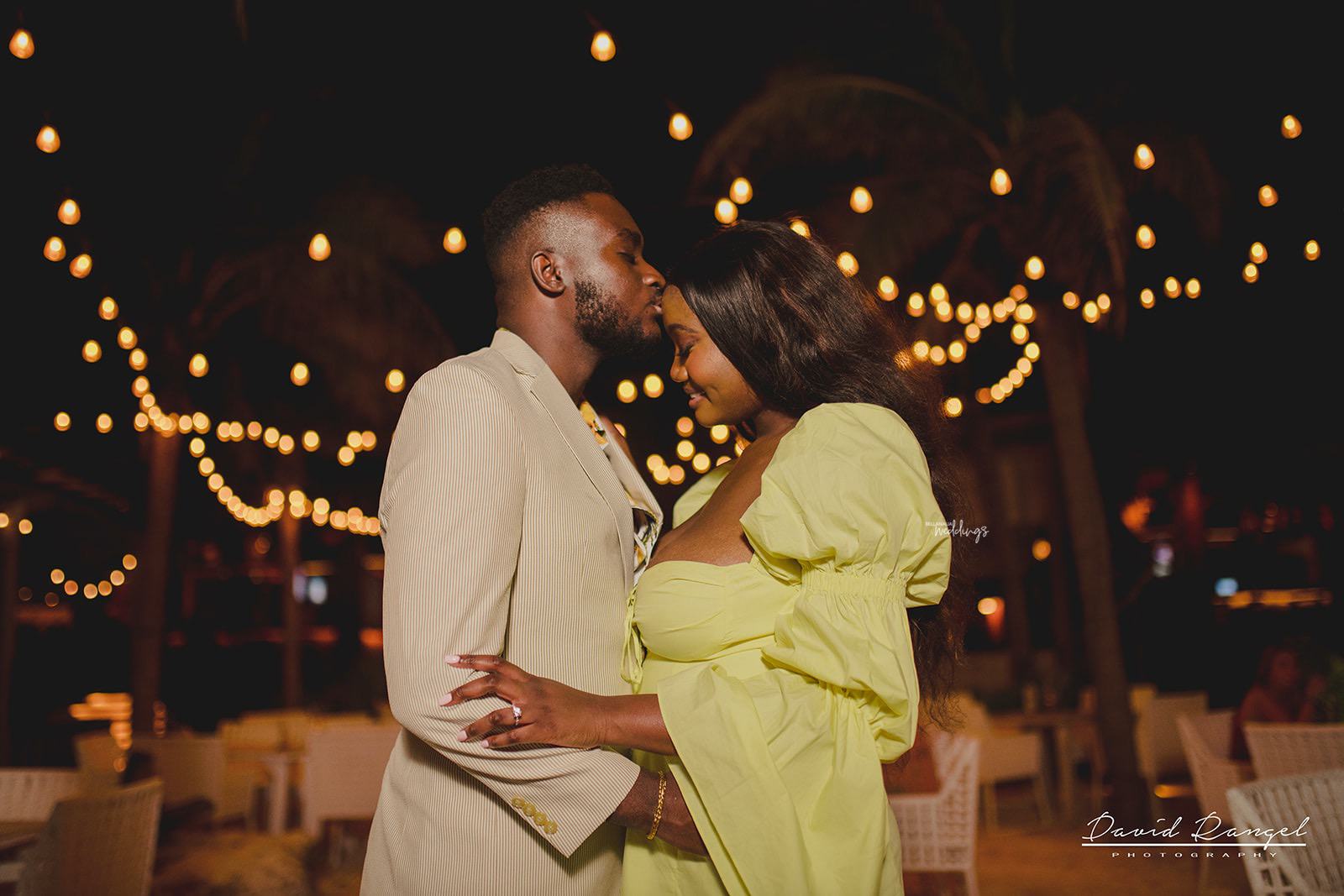 Kwasi seemed to be very excited about this trip – he's always been excited to travel, but I couldn't help but notice that he was more excited about this one in particular. When we arrived in Cancun, we received the most amazing treatment. Kwasi arranged an escort from the airport to our villa. It was beautiful —vacationing together again.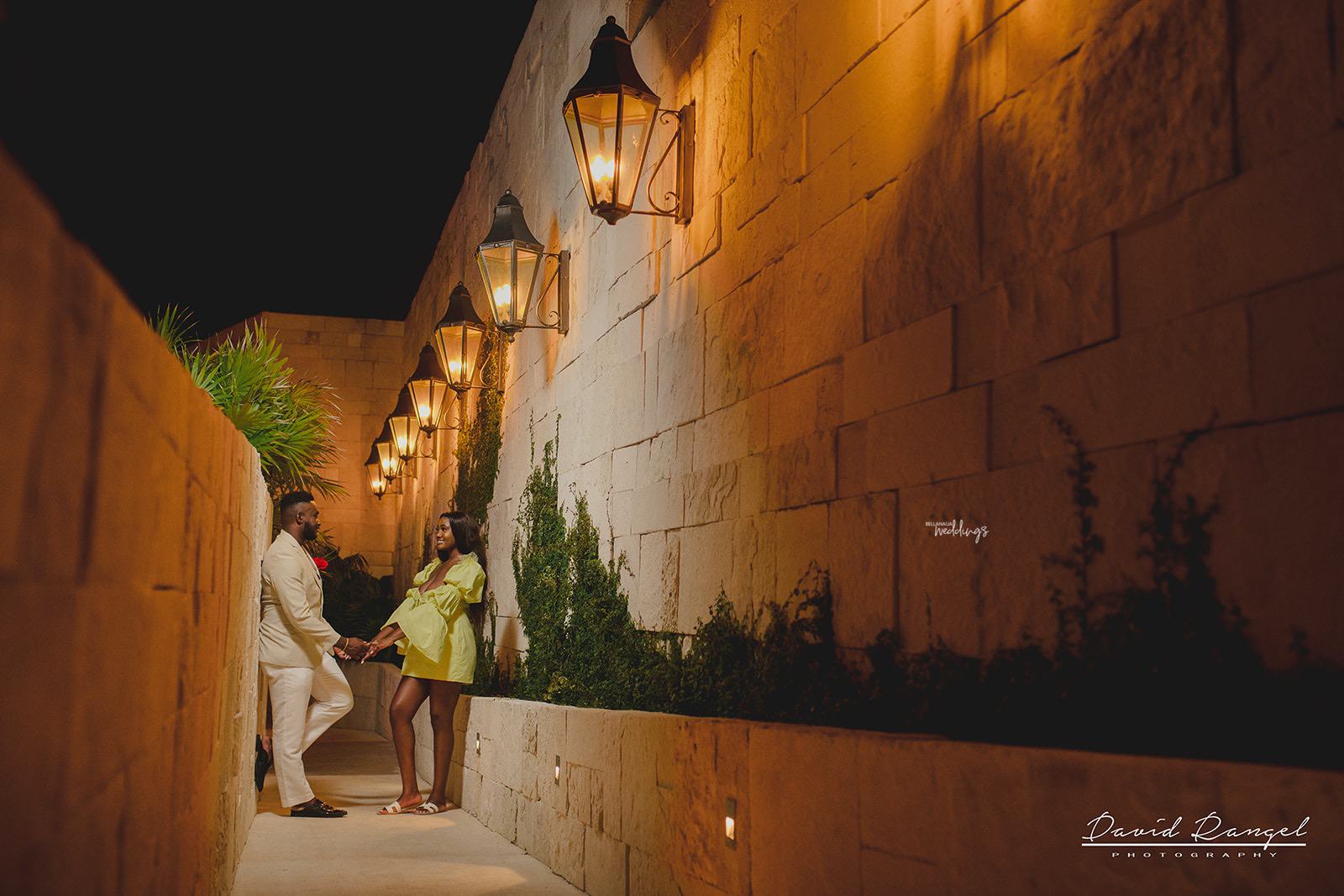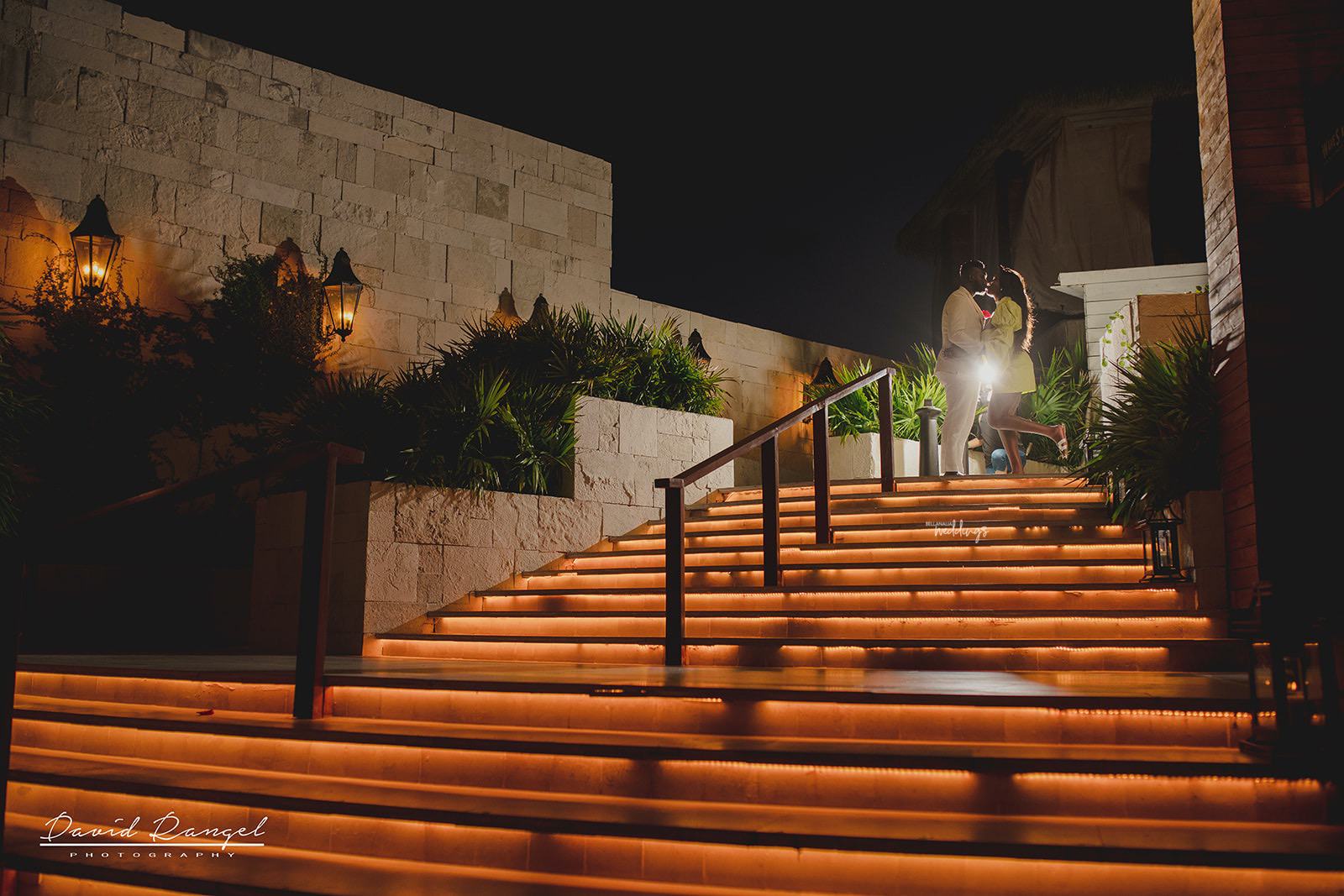 On our second night, Kwasi planned a beautiful dinner with amazing views on the rooftop of the most exclusive restaurant at the resort. At 7 o'clock, I walked into the most romantic scene – a table gleaming with red roses and candles glistening behind the sunset over a view of the Atlantic Ocean in the background.
Enjoy some more beautiful photos from the vacation!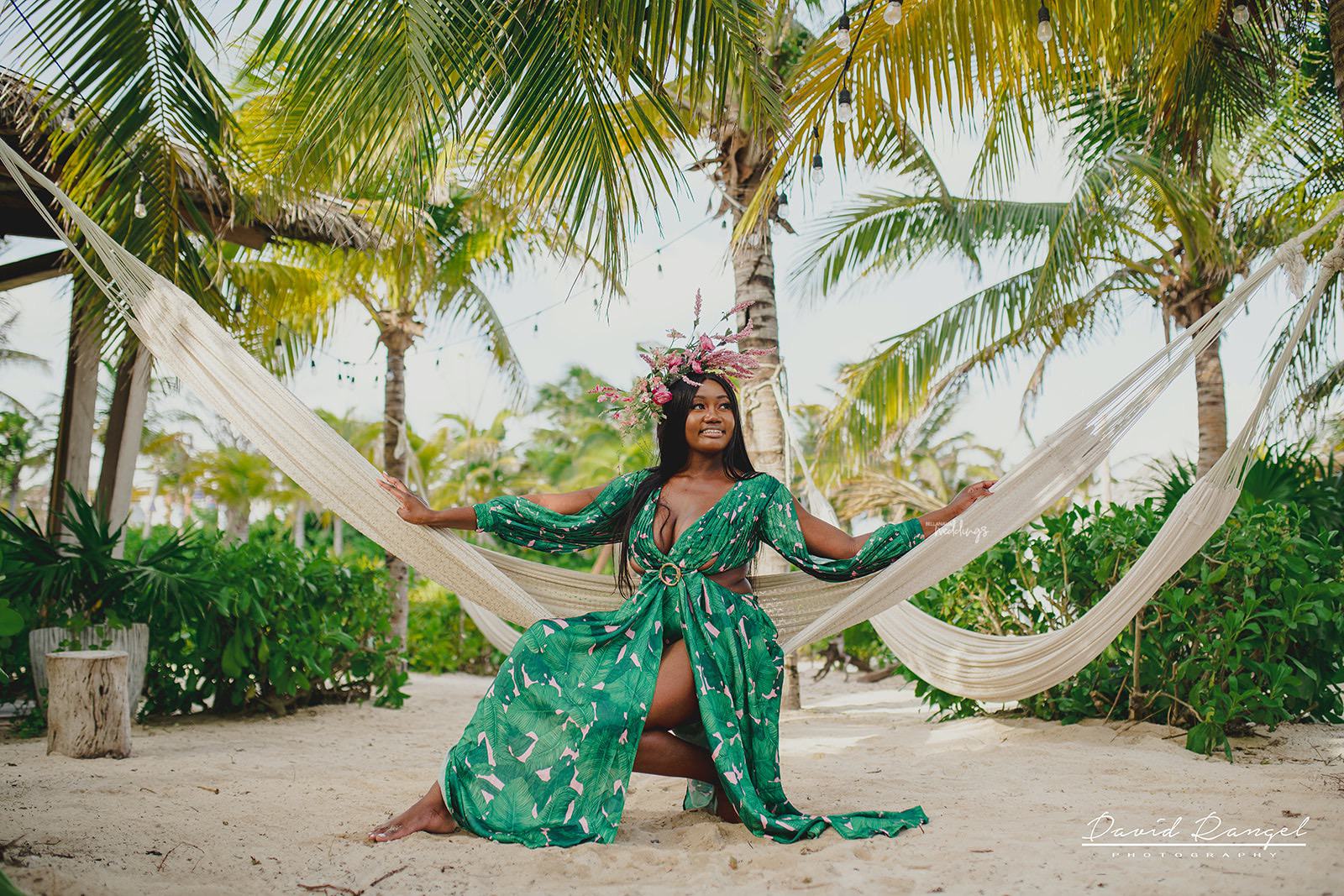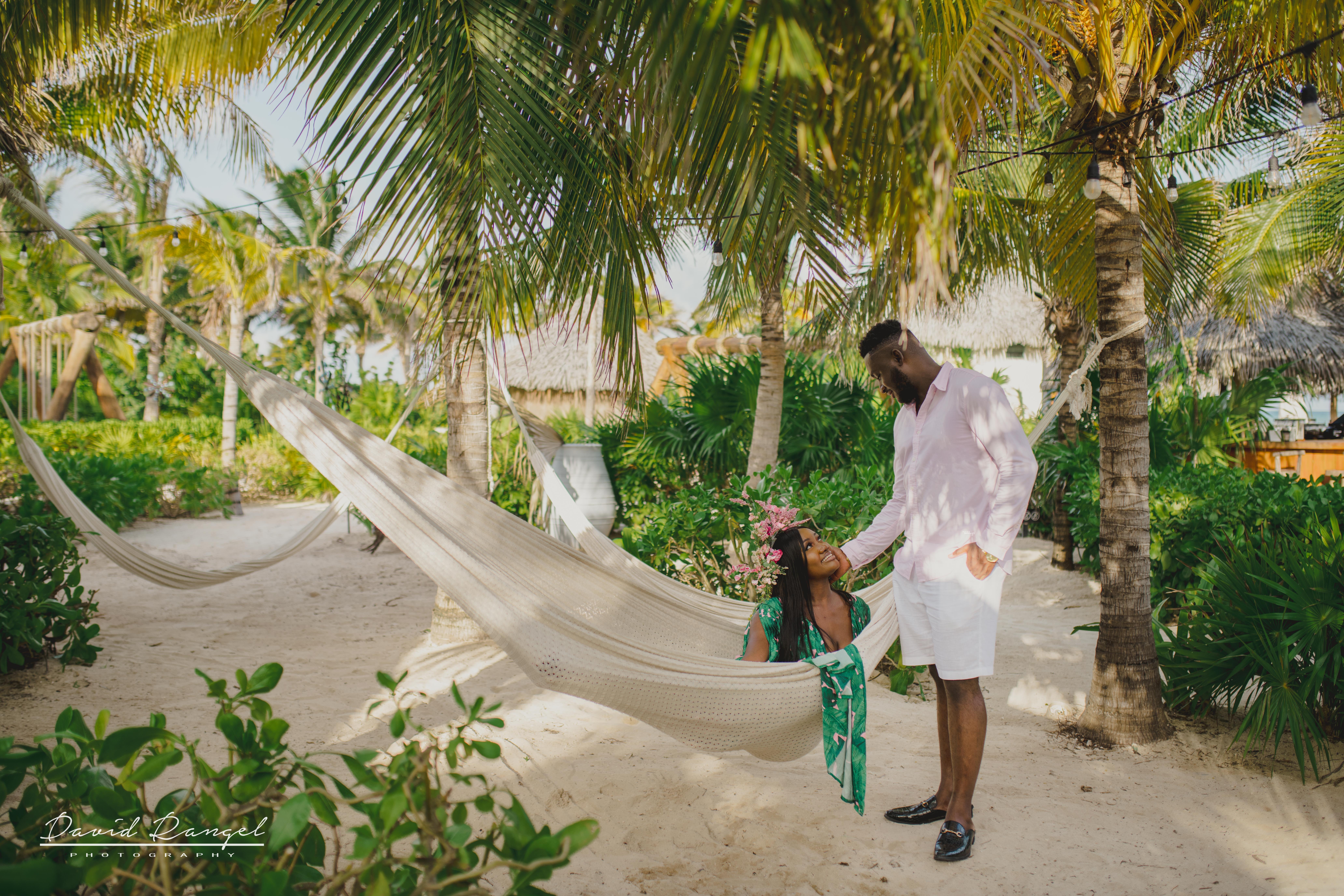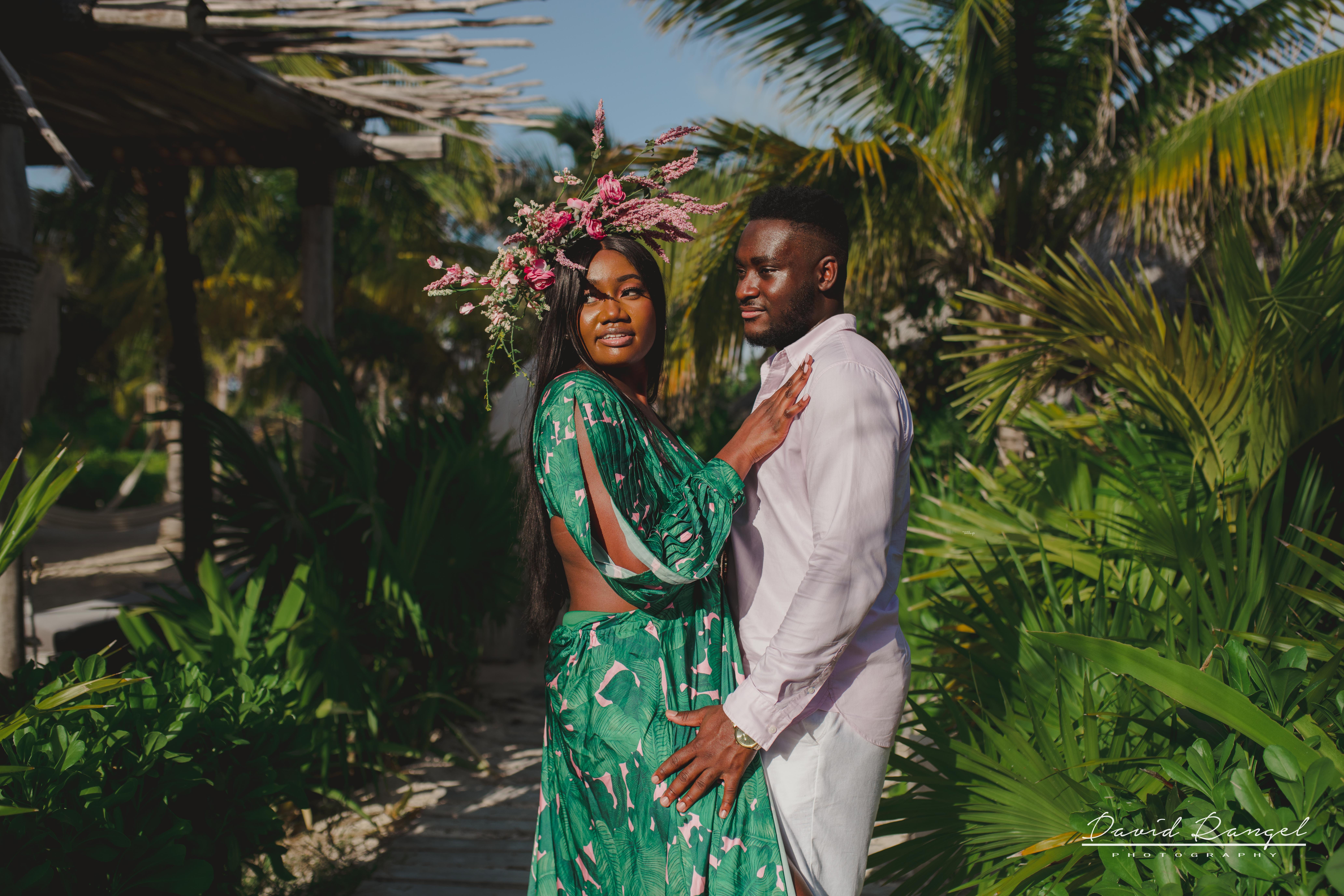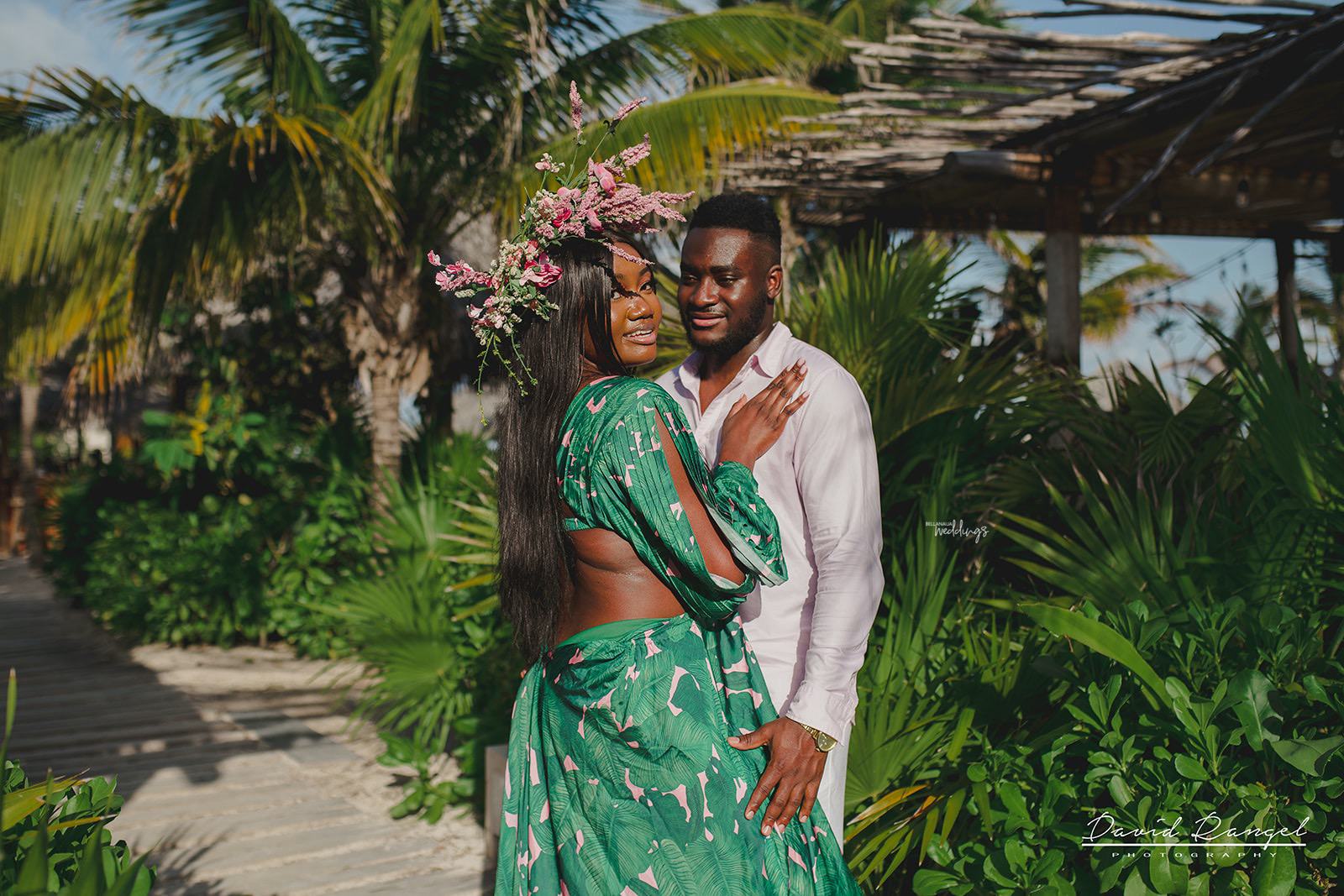 Kwasi held my hand and got on one knee, saying, "Claudia, I officially asked you to be my girlfriend at a resort, and now, here at this resort, I'd like to ask you to be my wife". For me, it was a no brainer. With the biggest smile, and my heart feeling as if it was about to burst with excitement out of her chest, I said "Yes!"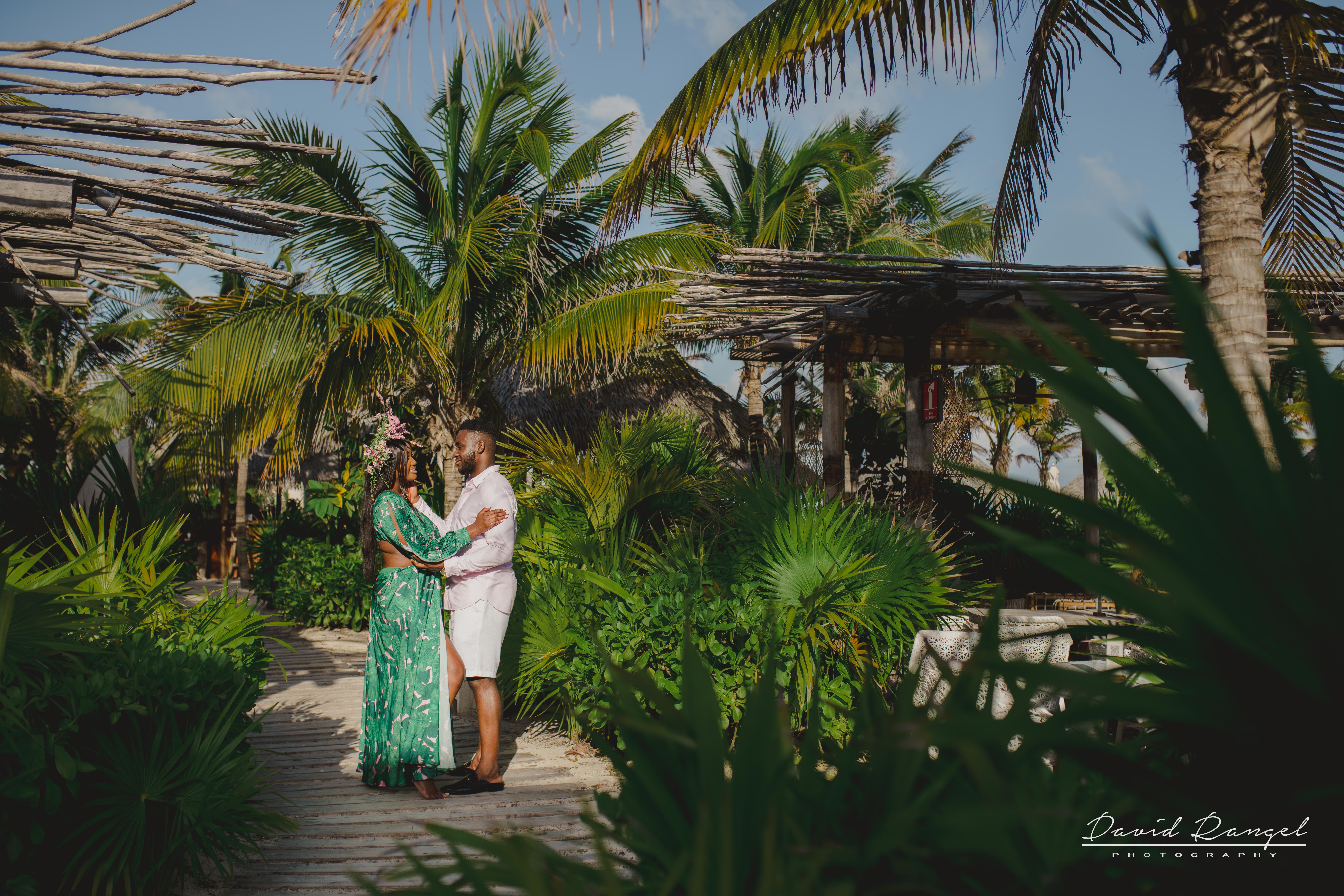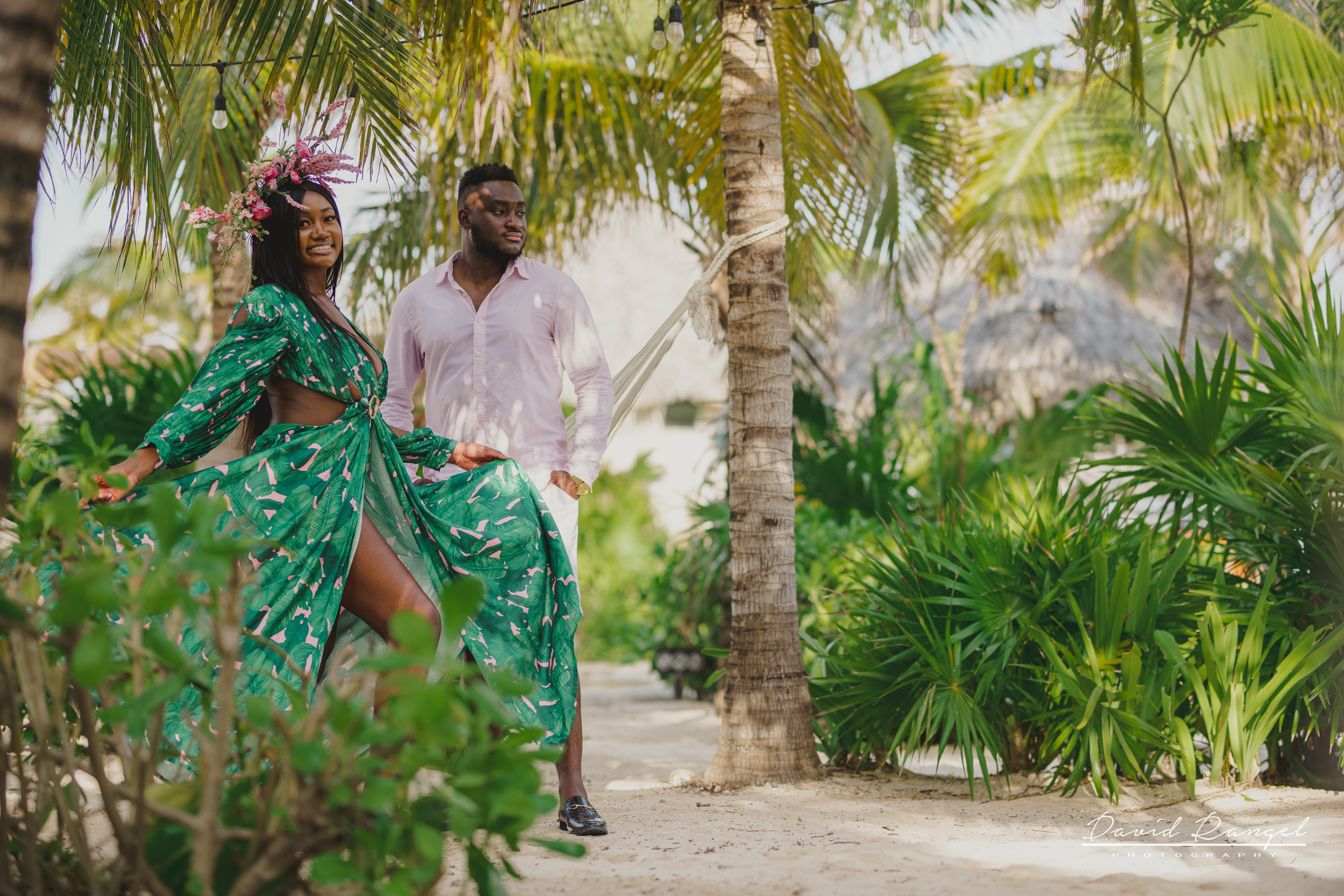 PS. I later learned that my family was in on it the whole time! They were on Facetime, and one of the employees held up the phone for them to see everything. At that point, the tears just started flowing. We can't wait to spend the rest of our lives together!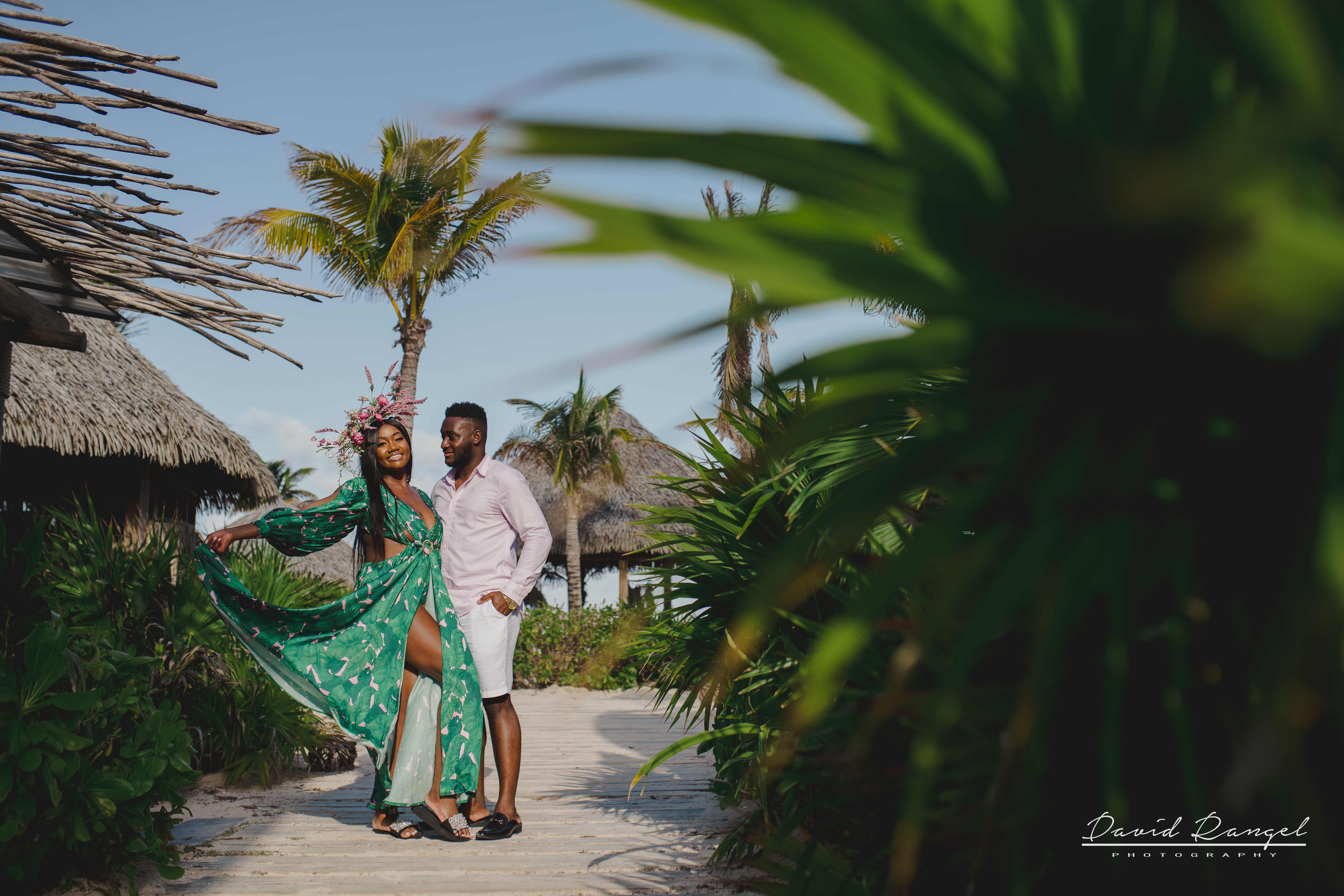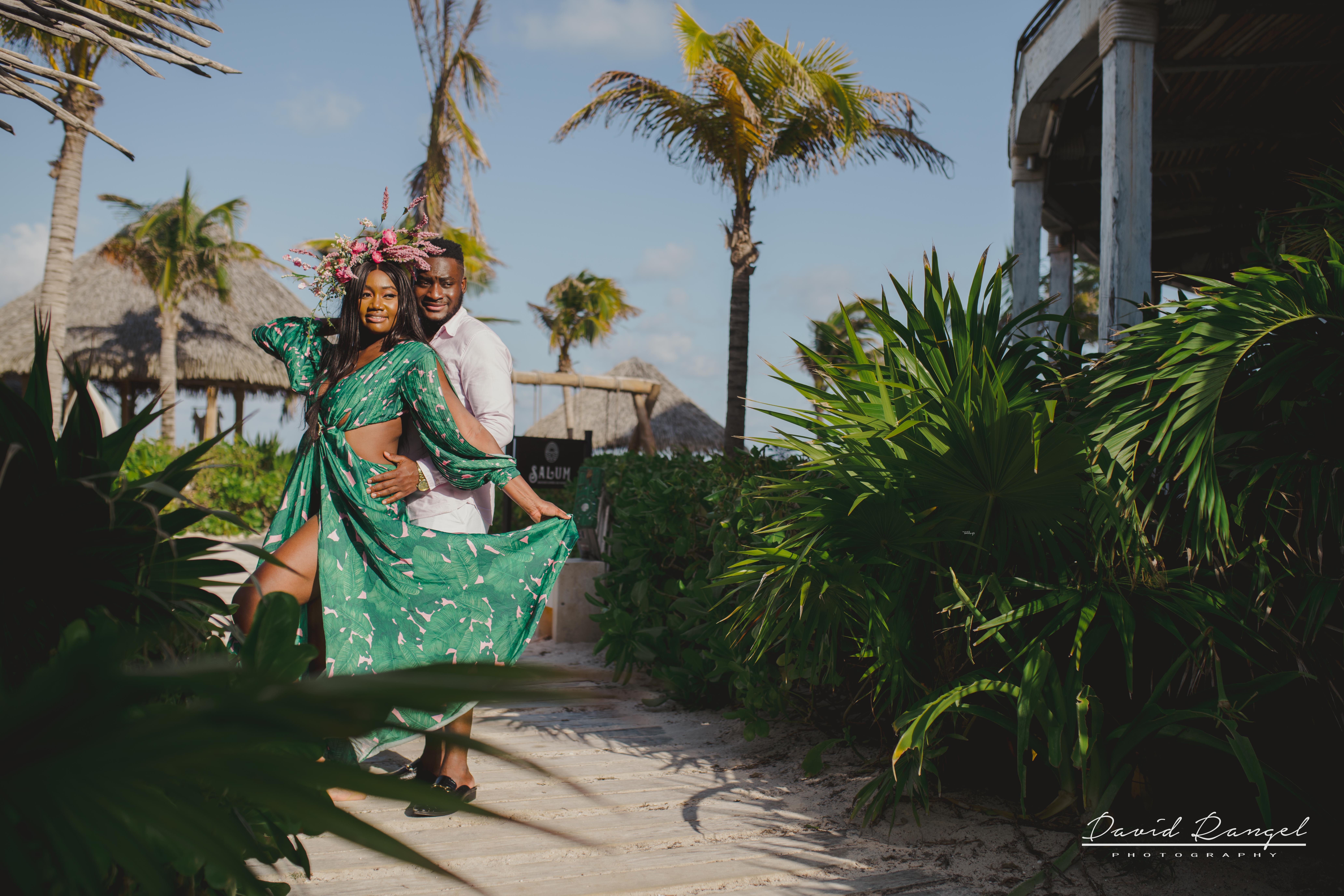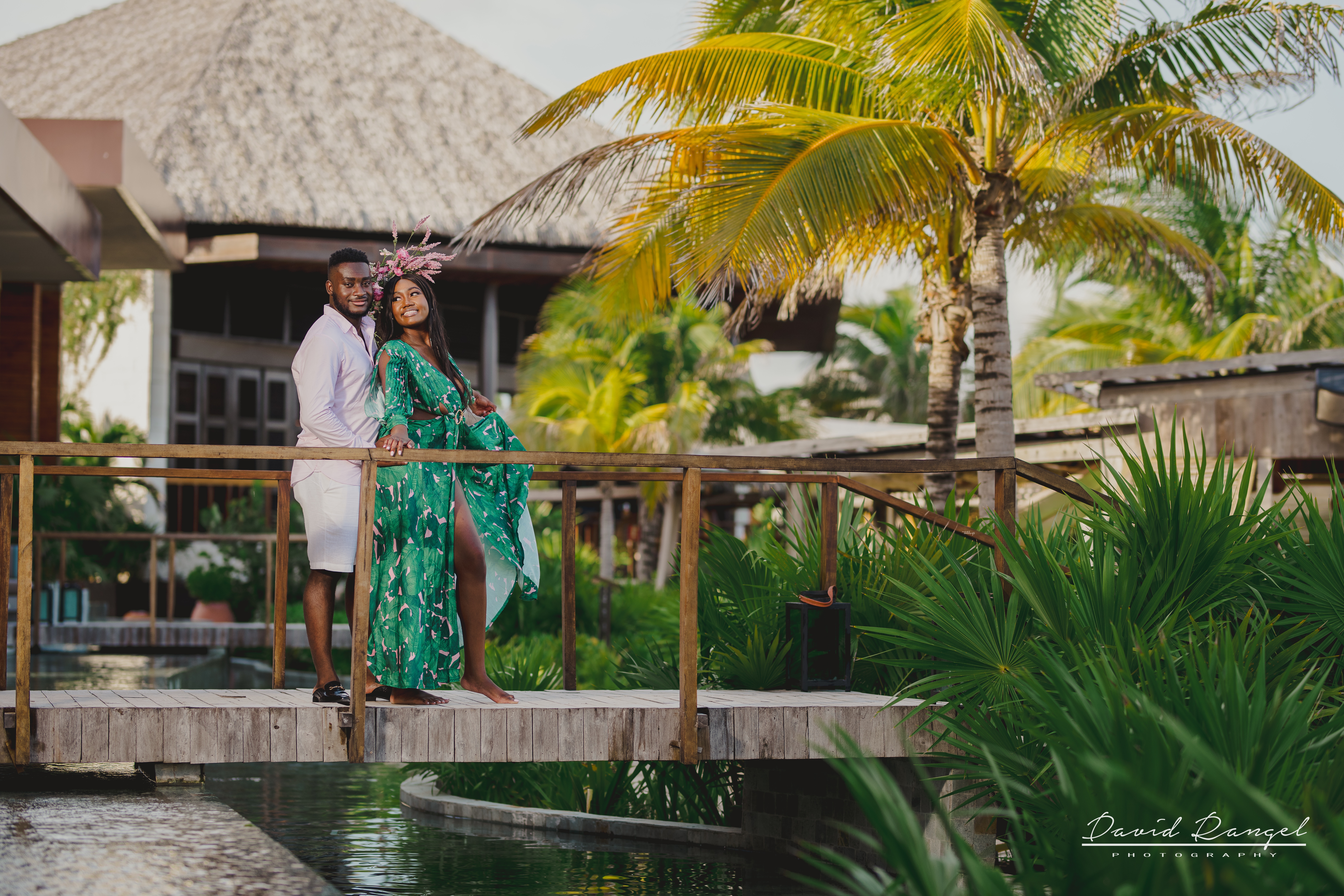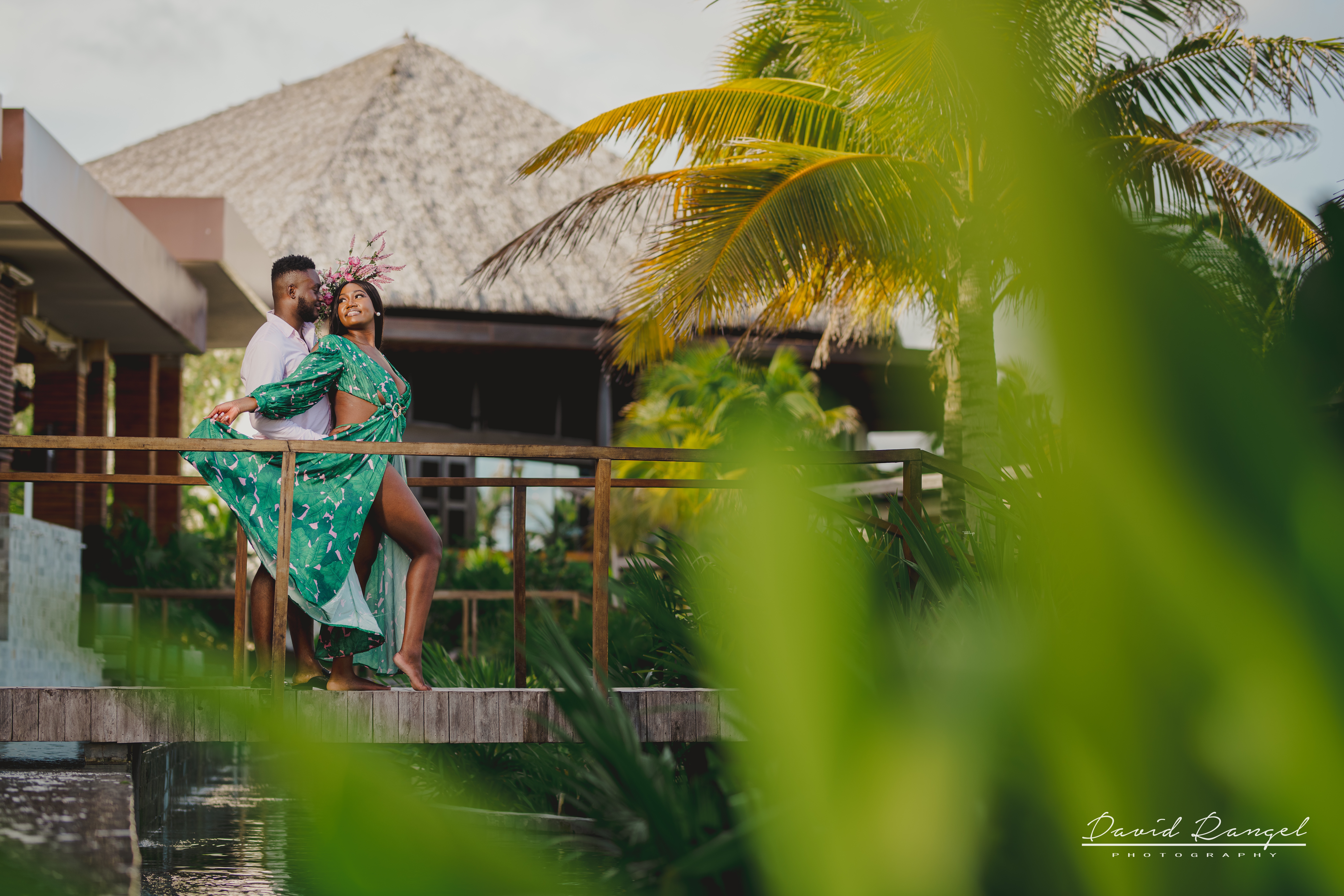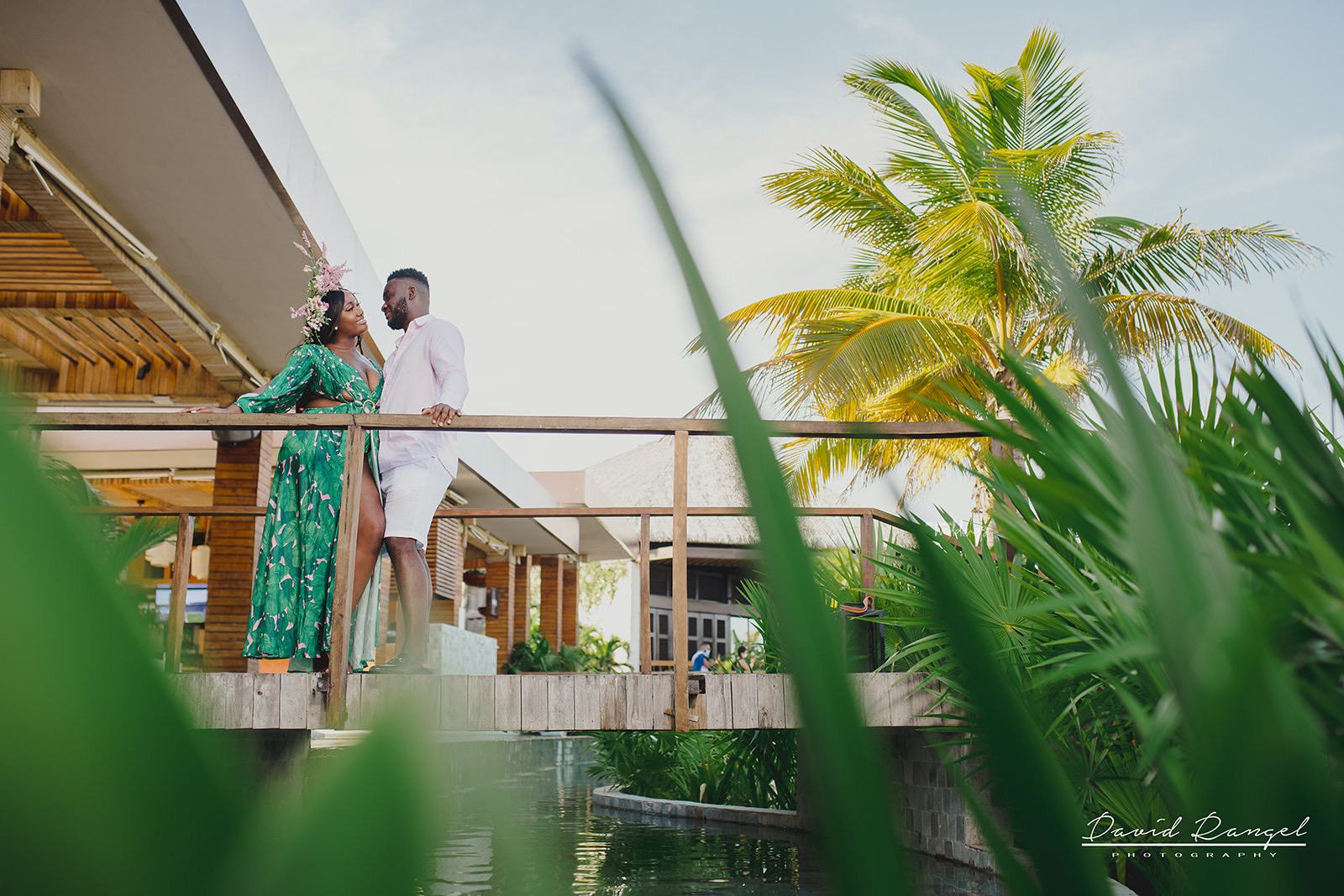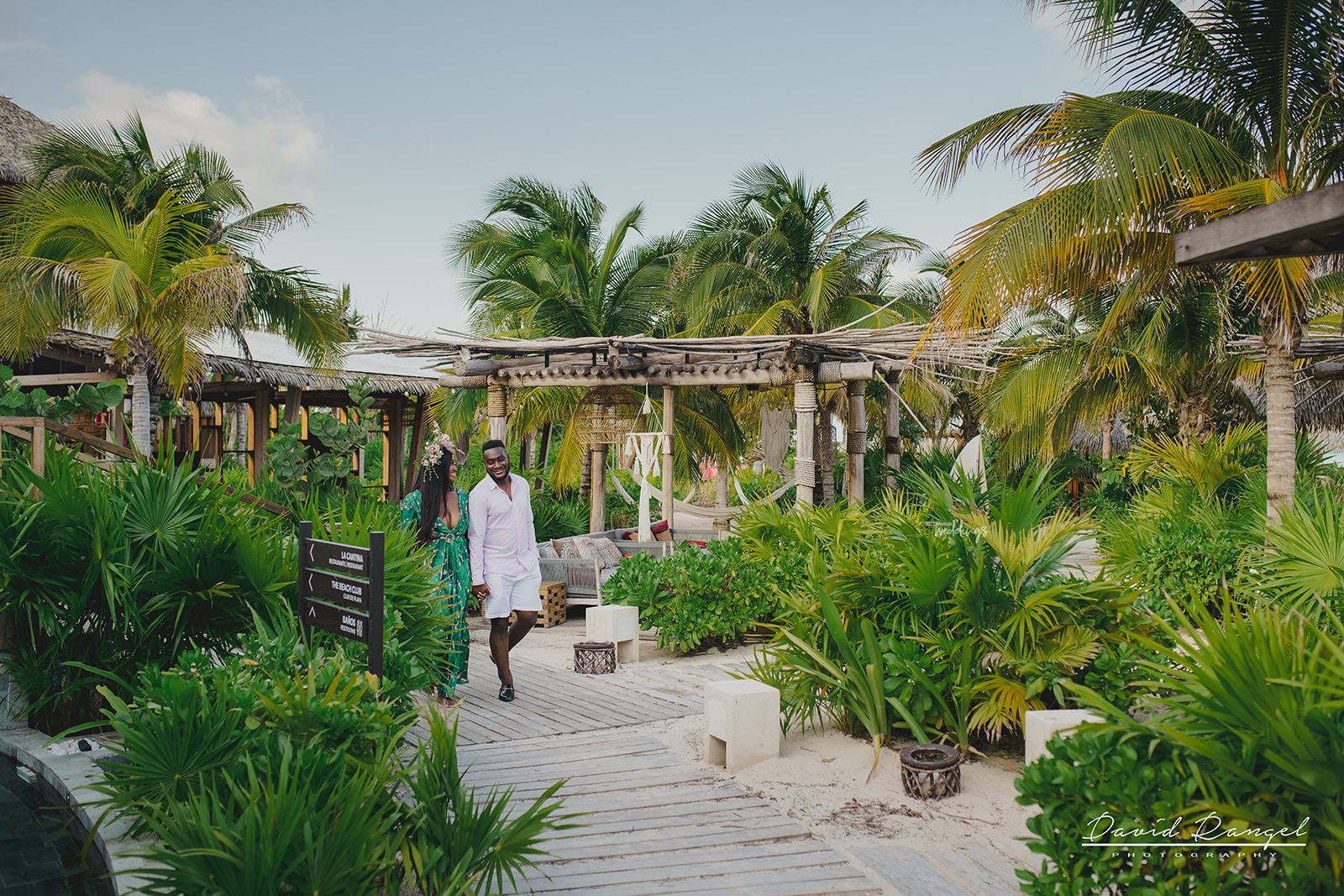 Credits
Bride: @claudiabloumes
Hair: @textureshb
Photography: @davidrangel_photography
Dress: @houseofcb
Shoes: @hermes
Suit: @ralphlauren
Location: Cancun, Mexico