If you have been contemplating shooting your shot at that one person who has caught your eye, this is your cue to go ahead! Jasmine and Solomon have us super giddy as they as reinforcing our belief that love can be found anywhere, including on social media. Also, shooting your shot actually works!
Jasmine received a DM from Solomon one fateful day, and although sceptical at first, she warmed up to him and a friendship started. So, how did it all evolve into a beautiful "happy ever after" story? Well, Jasmine gives us all the gist. So, keep scrolling to find out. We're totally loving their pre-wedding shoot and how in sync the lovers are.
Enjoy their pre-wedding shoot and love story as shared by Jasmine below.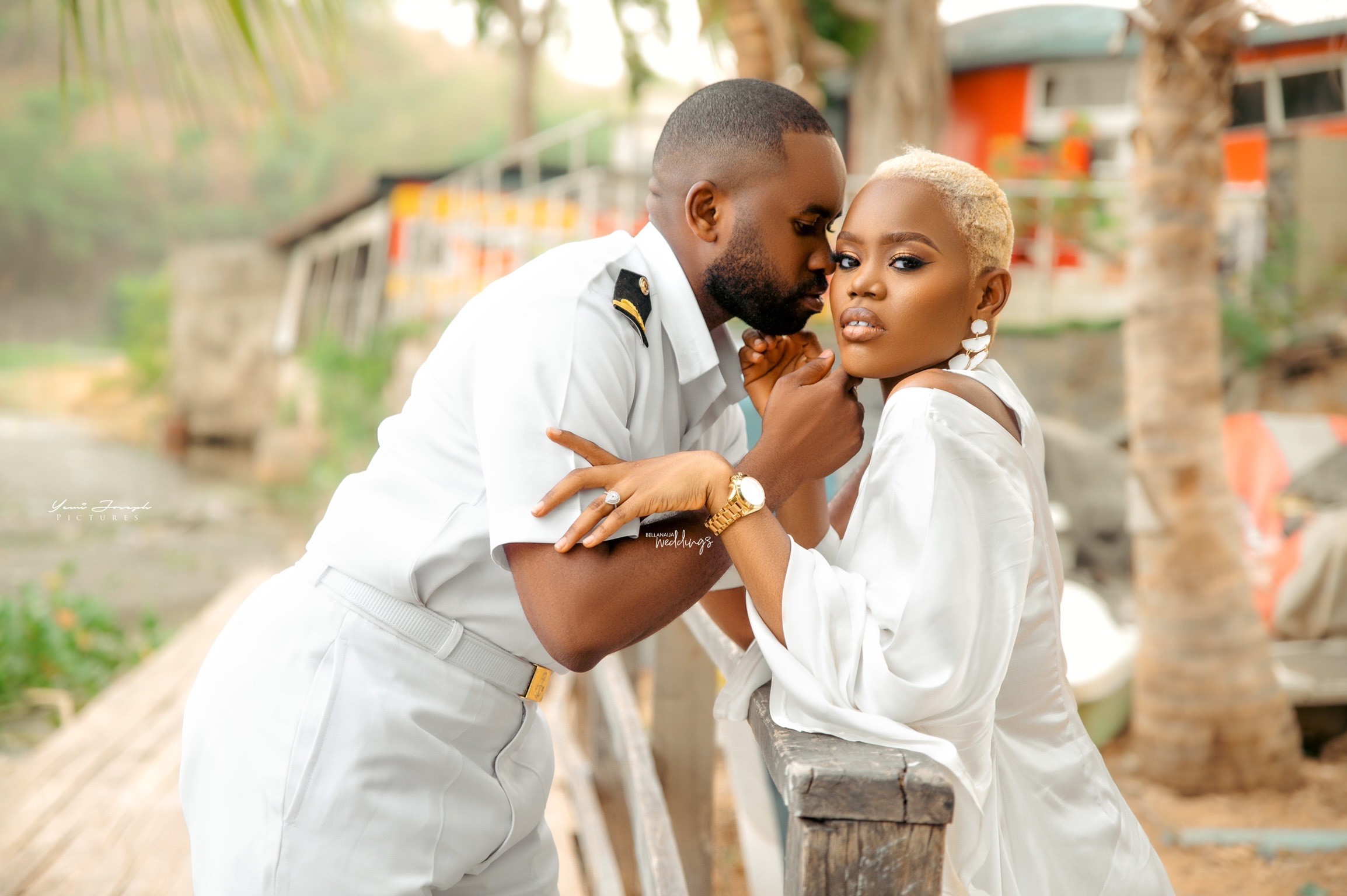 Their love story as shared by Jasmine:
He slid right into my DM. Usually, I wouldn't pay mind (at the time, you could see the first line of messages without opening the whole thing). He was a stranger, but I knew something drew me in. I opened to see that the words following were not the conventional "can I get to know you, you're beautiful etc"… I believe he mentioned a mutual friend between us and said he was curious about me after seeing a comment I had on this friend's post of himself and his then fiancés picture (a very simple comment I promise but yeah). The fact he mentioned this colleague and friend, knowing his integrity, made me a little more relaxed with my replies to him.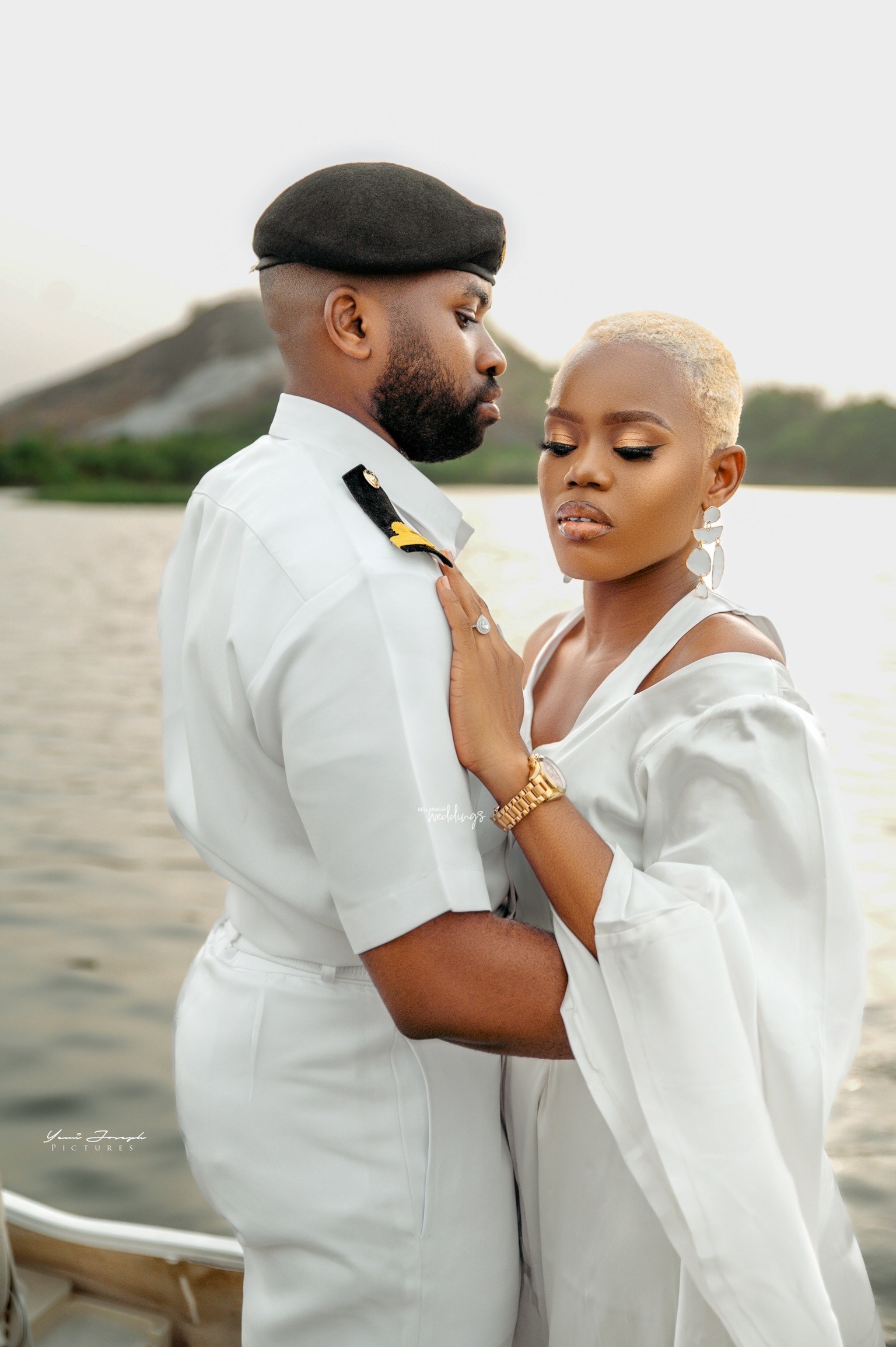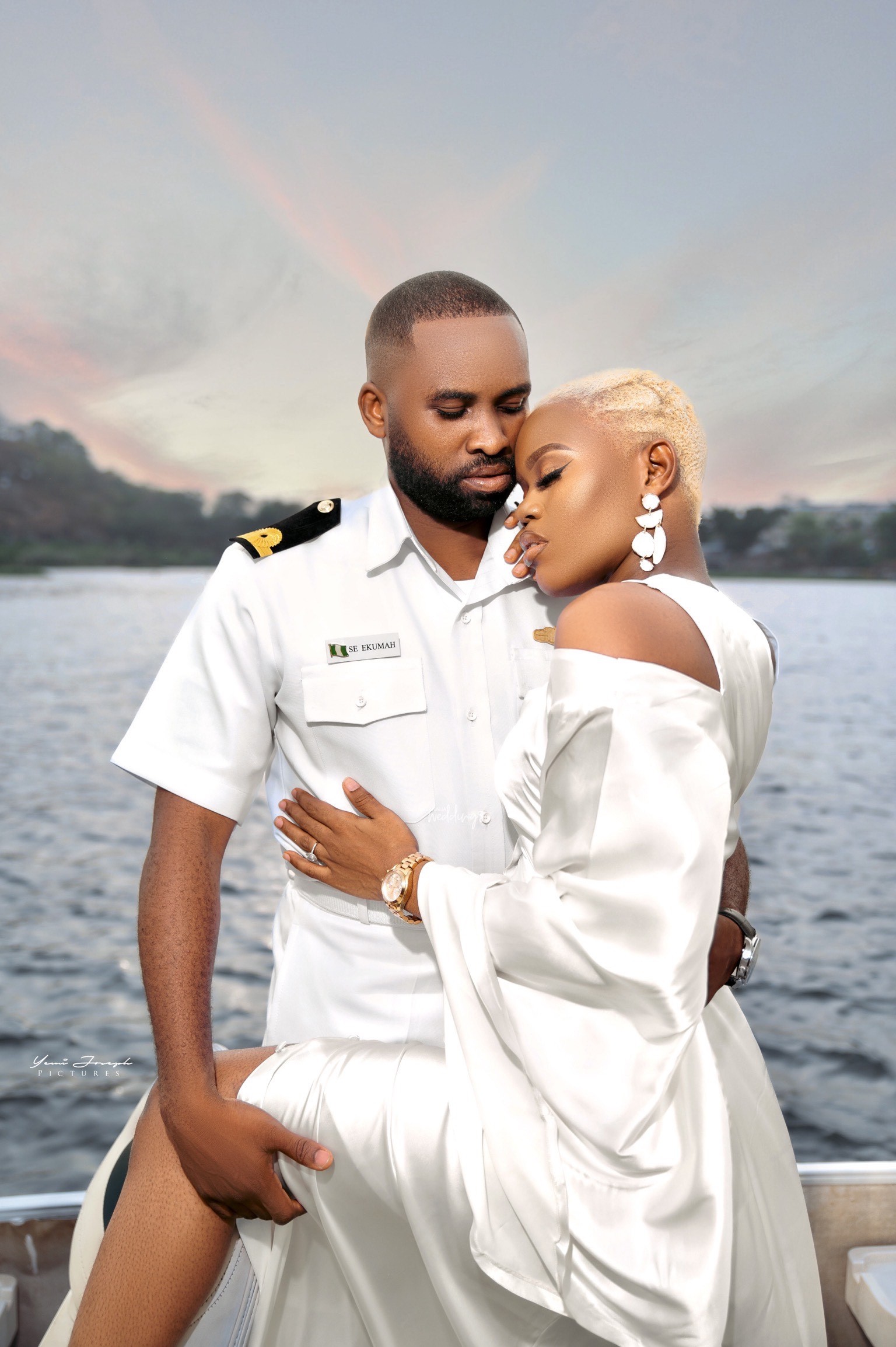 We continued chatting on IG and eventually, I felt comfortable giving him my number. Conversations became regular and soon we were almost always sharing our daily activities and lives with each other. I found our conversations so simple and easy. He listened a lot and was always trying to make sure I was fine, which caught my attention the most. He did not have the typical military character that I'd naturally assumed and heard they all have. However, at the time, I also wasn't looking to be in a relationship, in fact, it was just about the time I had decided sternly to focus even more on building myself, my brand, career and business. Uncle seemed to arrive with an agenda to distort the program lol!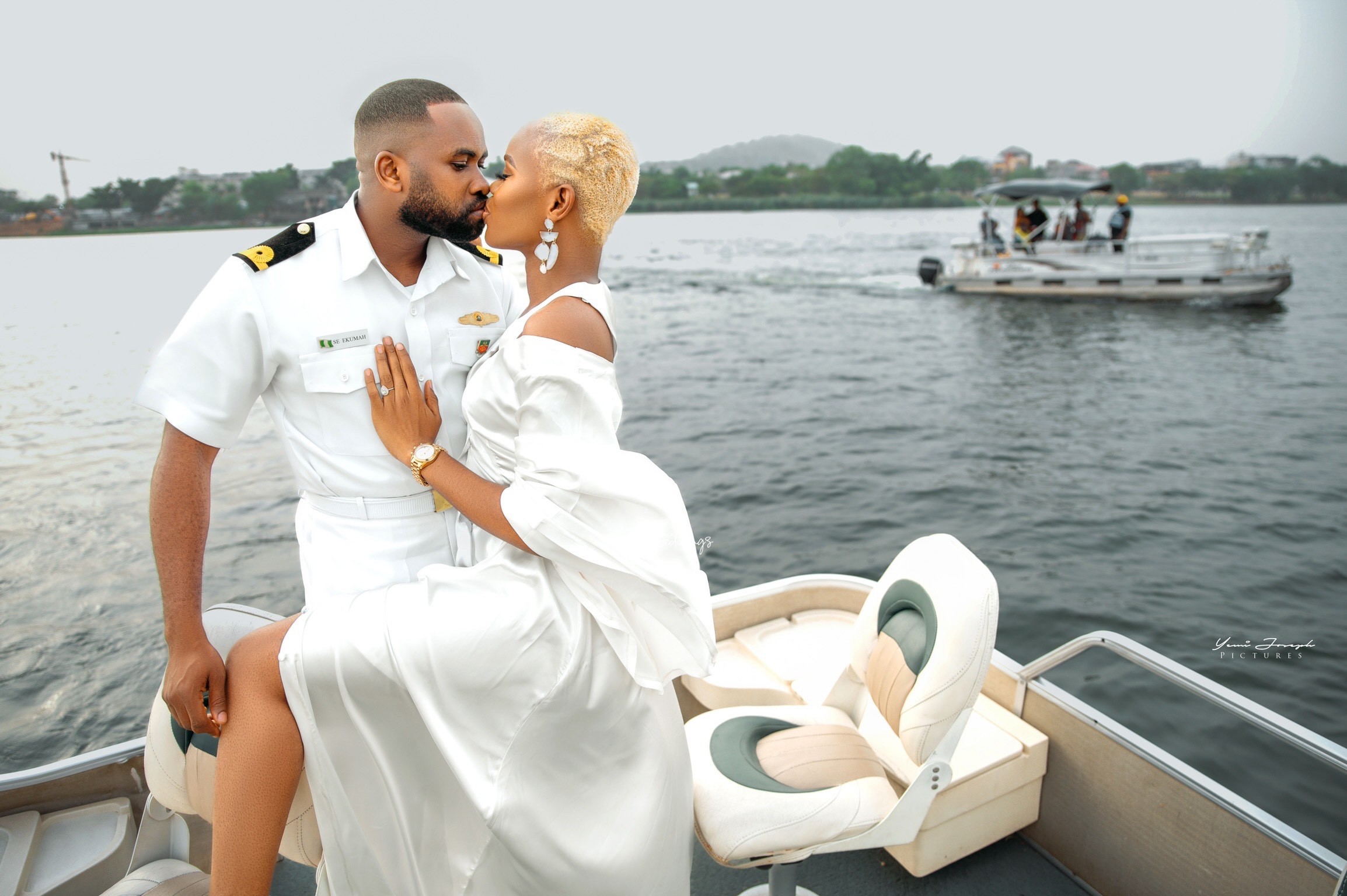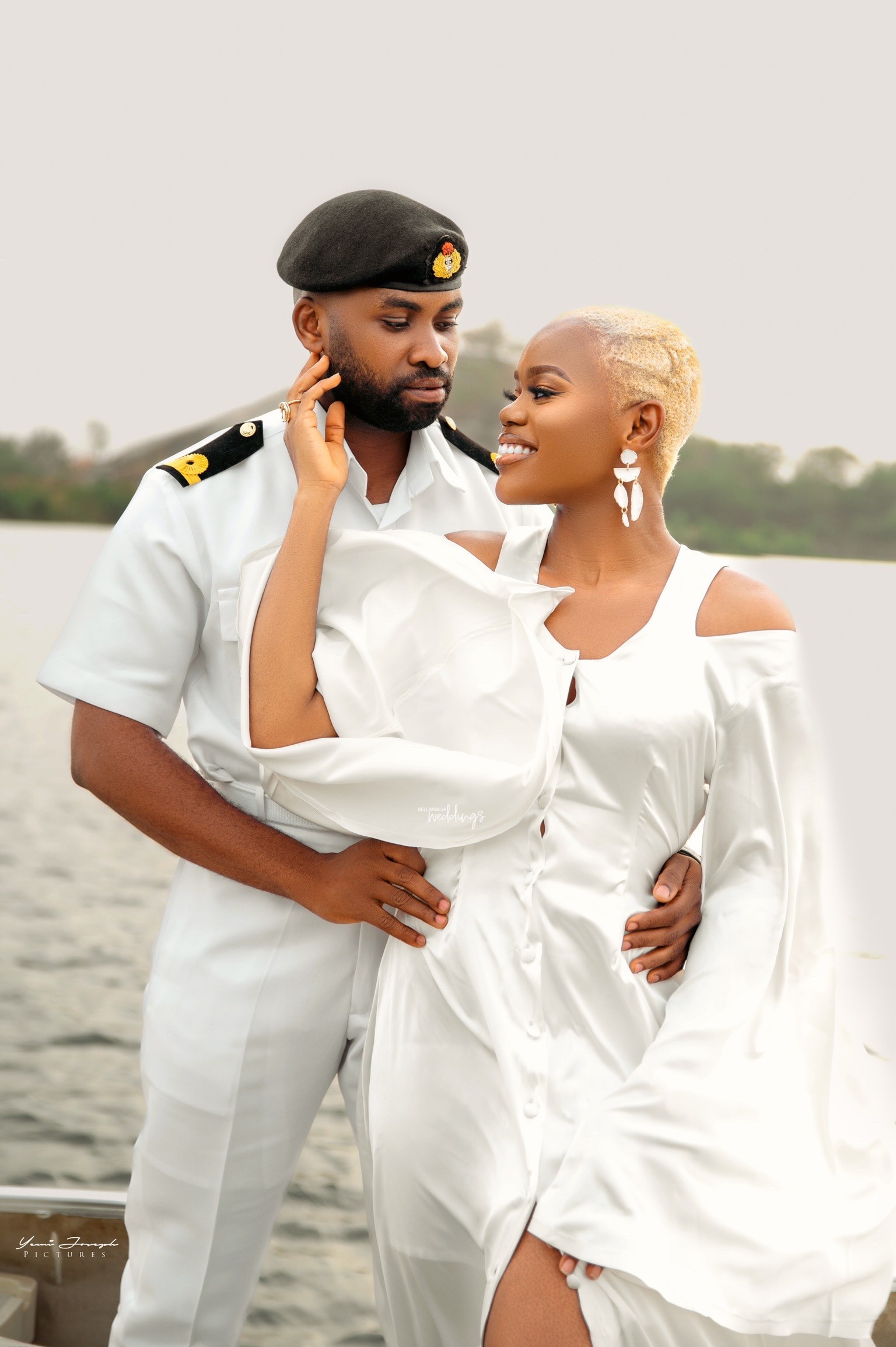 We eventually met physically and quite unplanned; I travelled to film just about the same location as his official base. He'd make it an agenda to see me at the close of work, especially if shooting didn't take us farther away. We were so free with each other already and he cared for everyone he met around me with ease, I appreciated that too. Although he made his intention to date me very clearly, he was patient, he tried to understand my 'why's' – I wasn't just looking for the next 'relationship', it had to be what my heavenly father had been speaking of to me and I had to know clearly this was it! He would say sometimes, "Jasmine please let me in your space now" lol. I had no other excuse, to be honest, except to wait for my spirit's confirmation.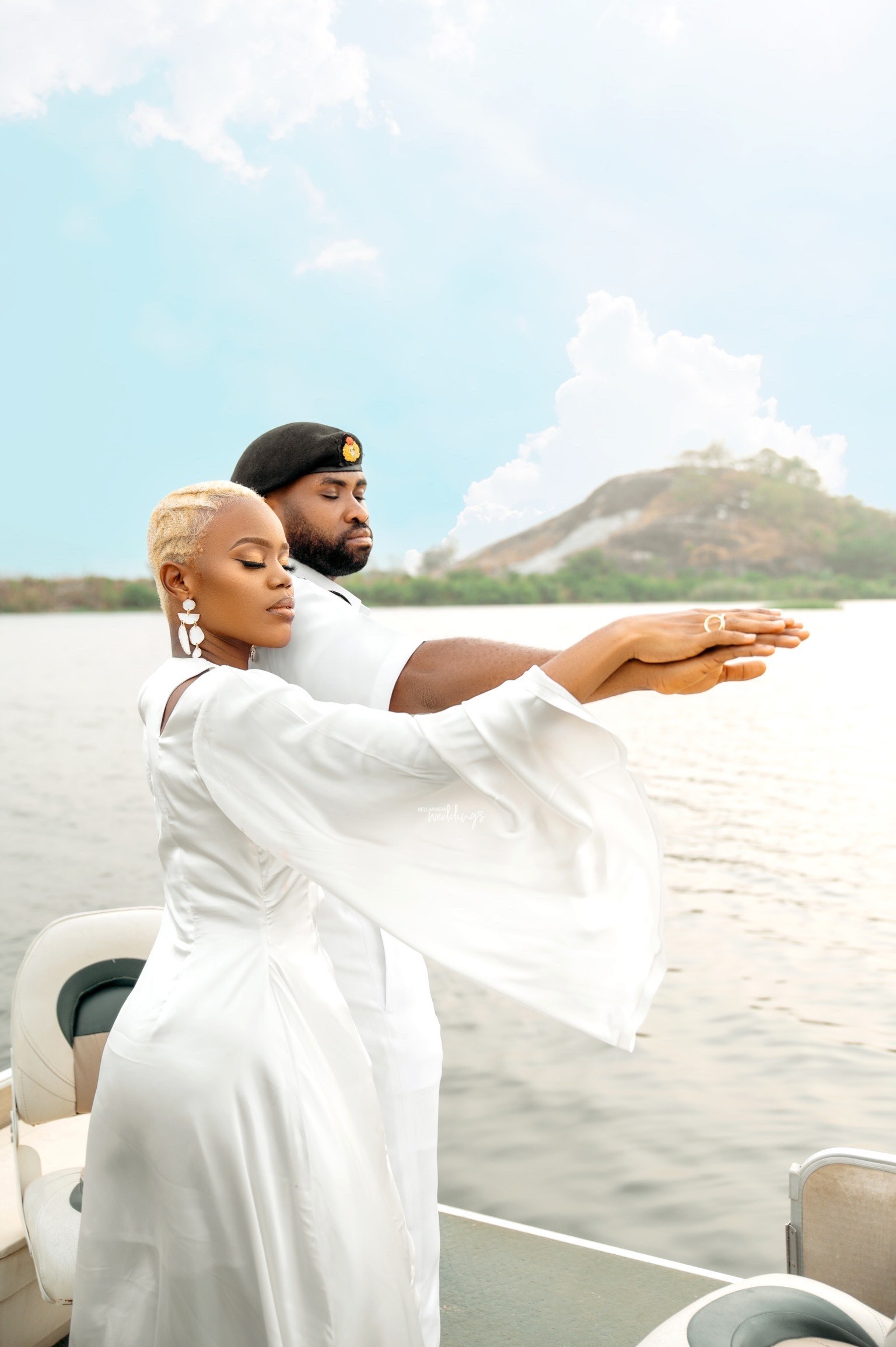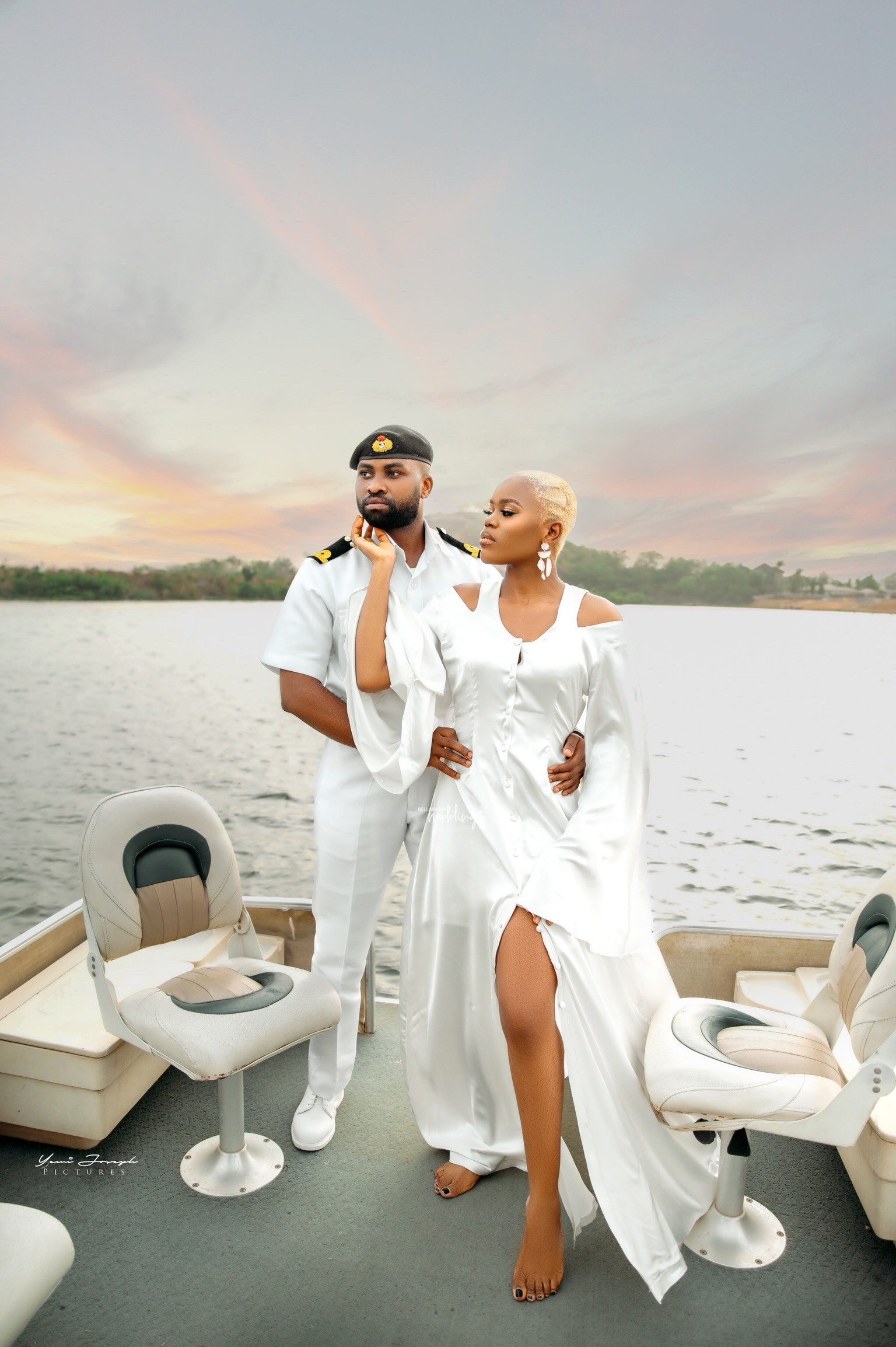 I eventually got perfect peace and after about 4months, I accepted to date him. This was 2018. We had a one year and about 2months breakup later on that did A LOT between him and myself. I can now say that even though he was a great guy and boyfriend for me who was already seriously talking about marriage, he really wasn't ready to be my life partner by God's standard for me and I also had more to learn myself. So in that time apart (which I found out when we got back), so much spiritual and personal building had happened that perfected the synergy we had . We have now built a solid protection for it and has led us right here to full joy!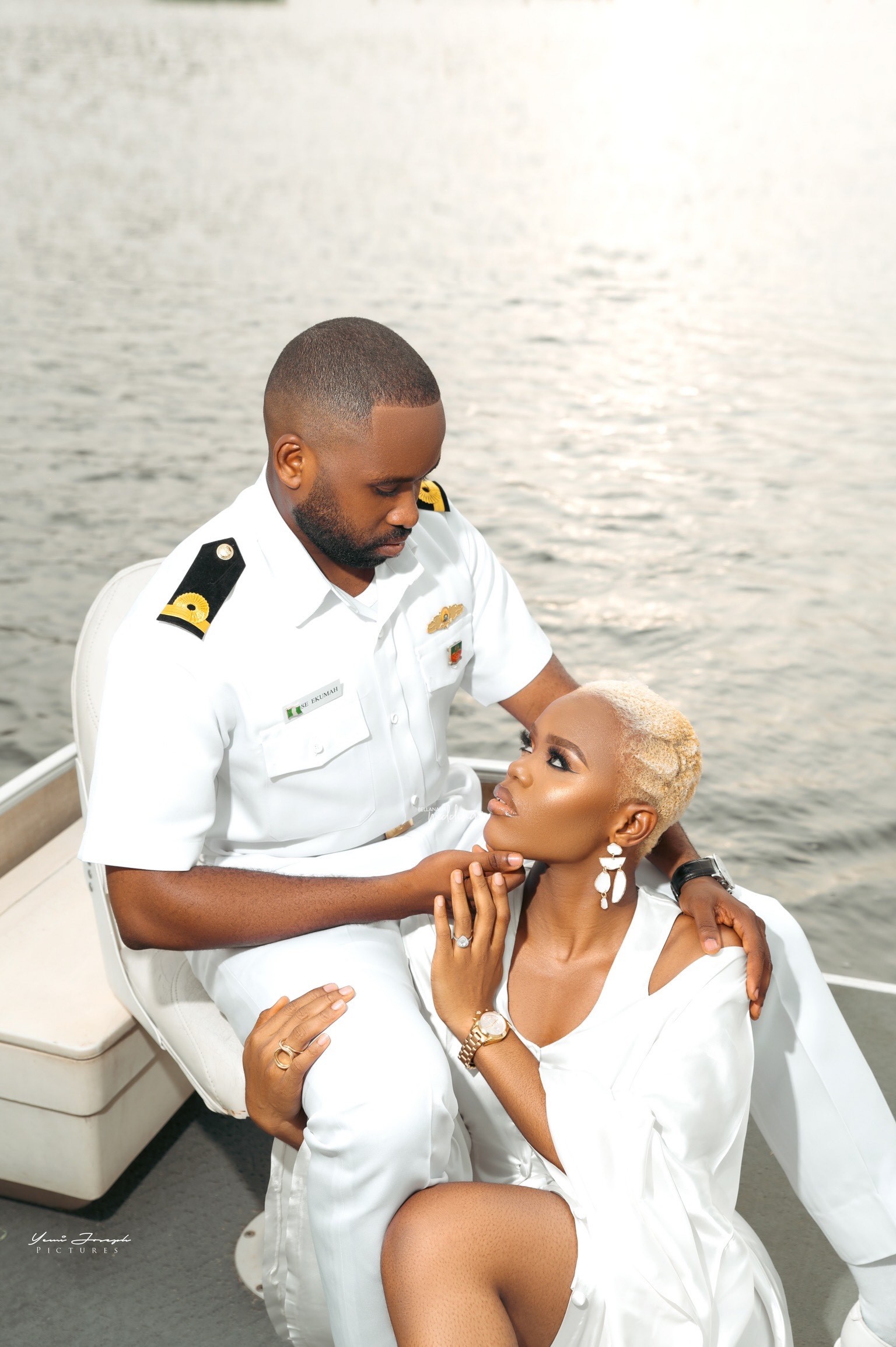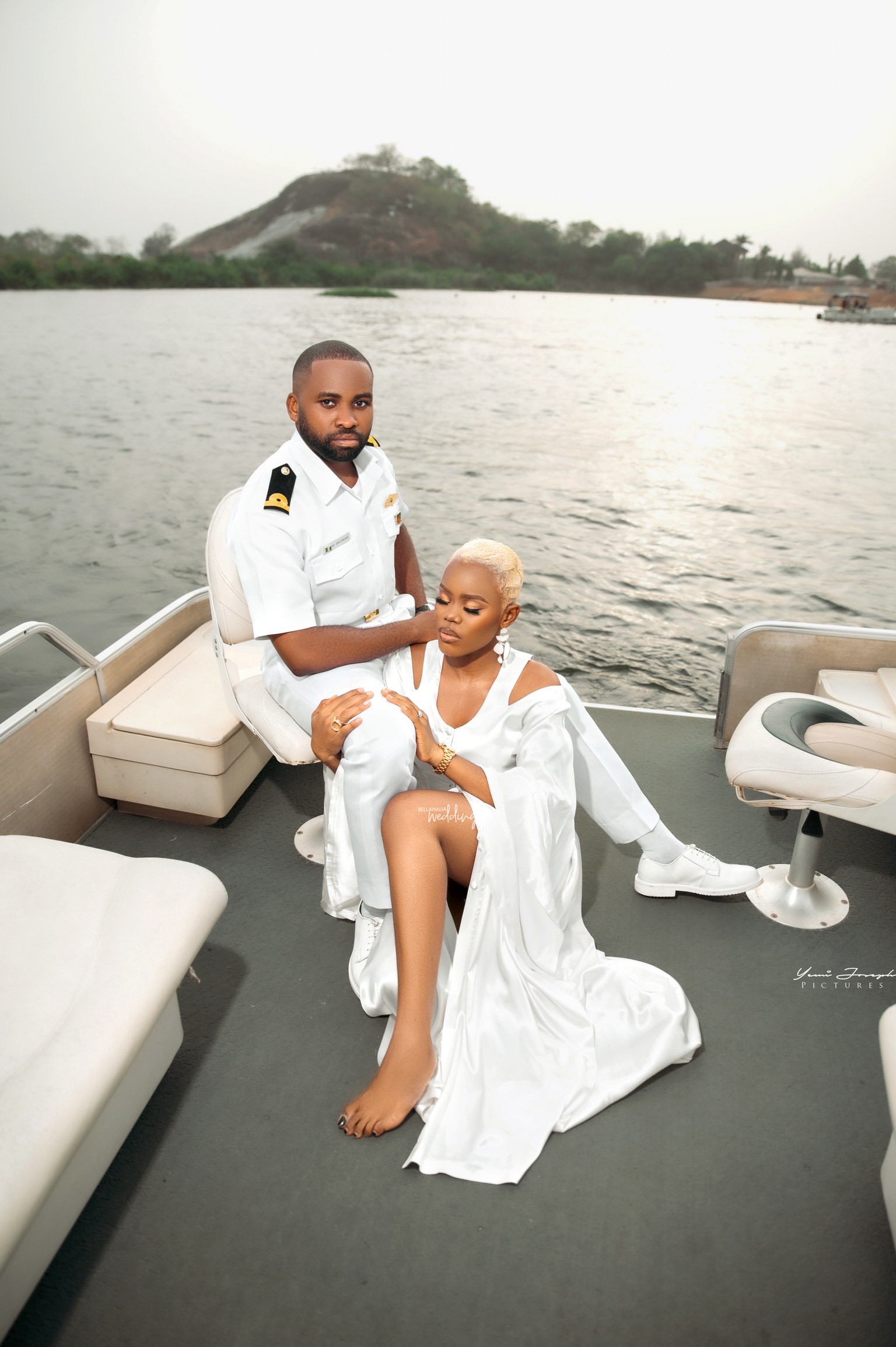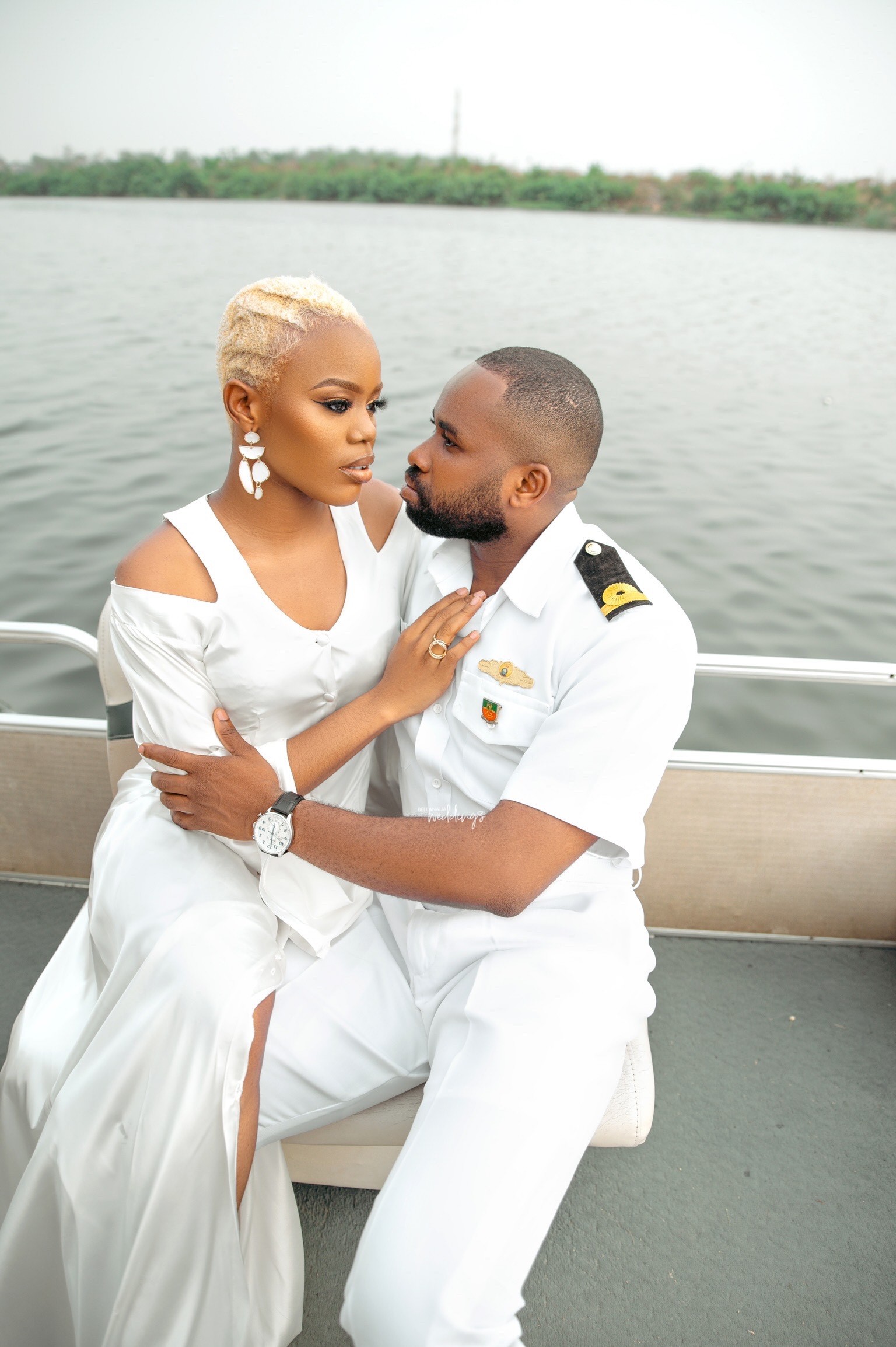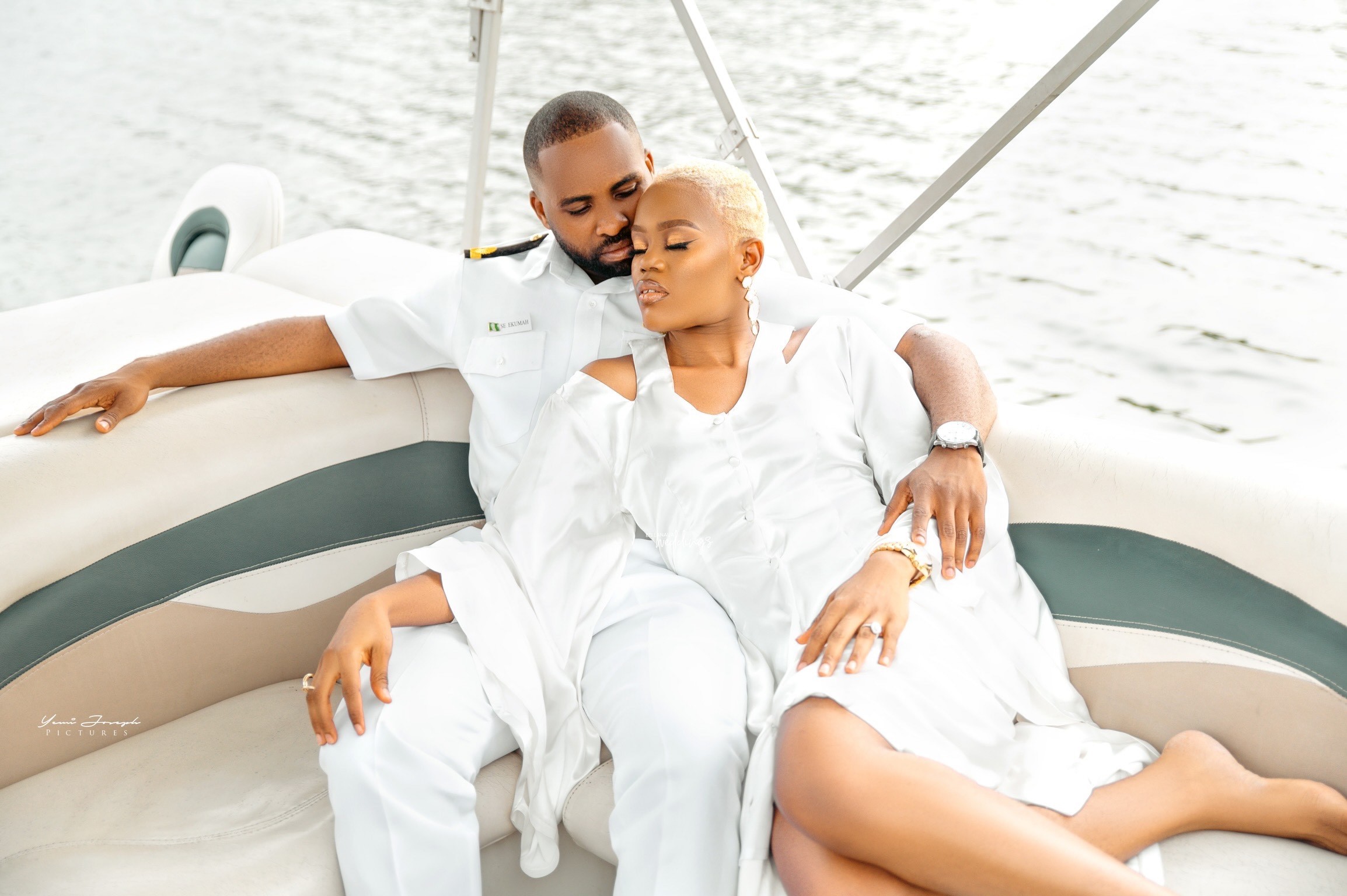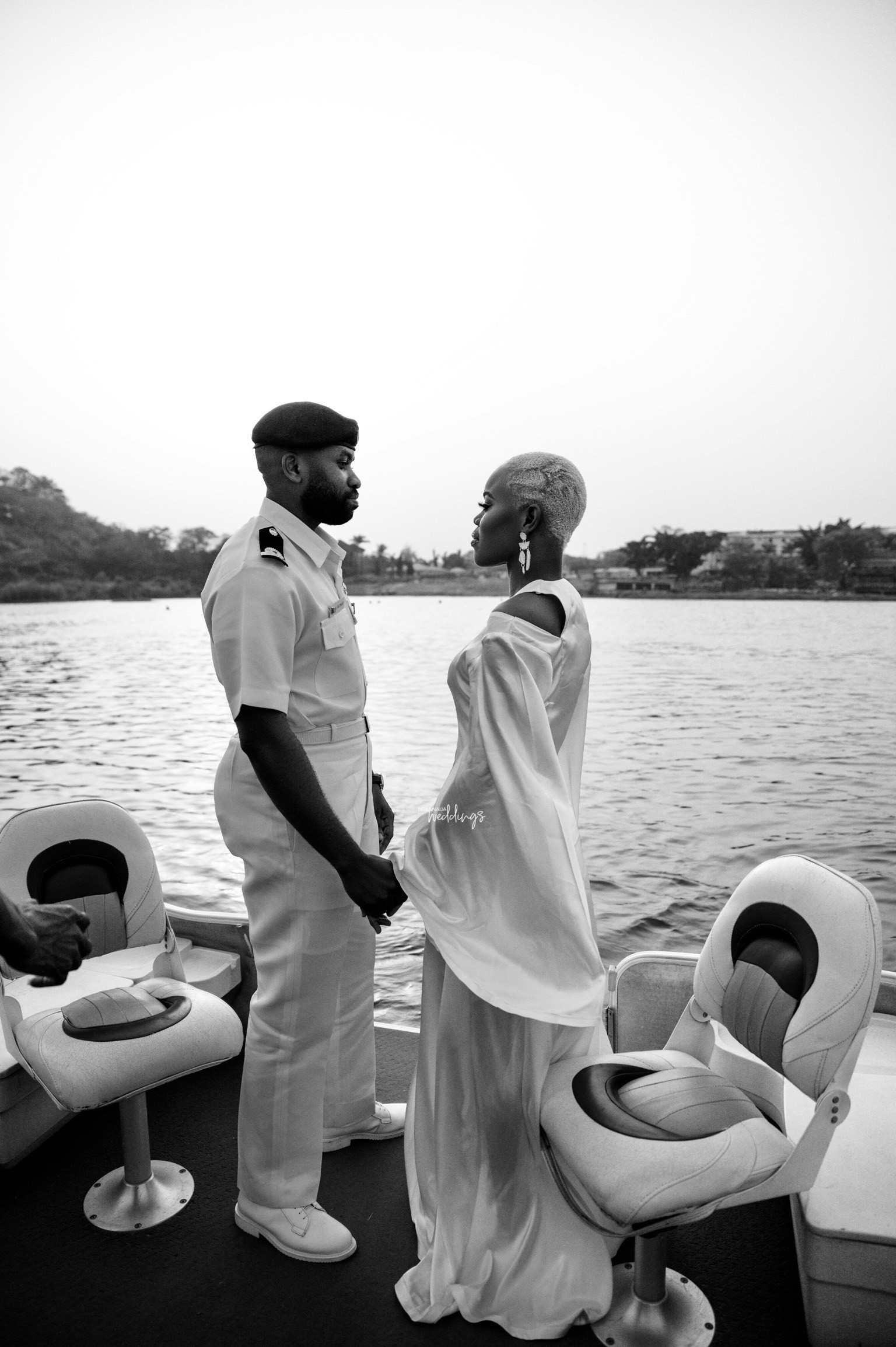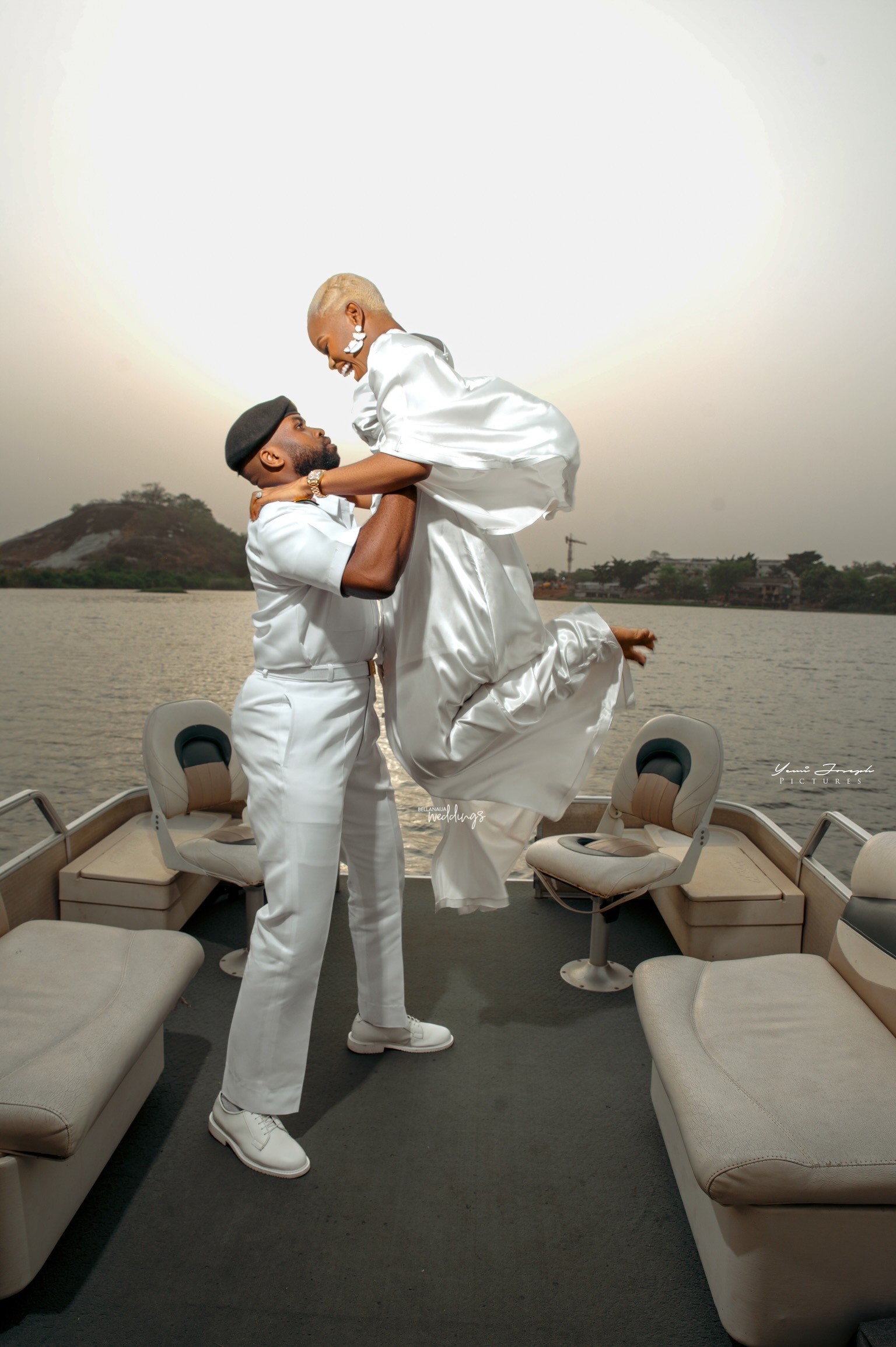 Credits
Photography @Weddingsbyyjpictures
Location @jabiboatclub
Planner & Coordinator @kuvuevents
Makeup @duprinah
Bride's outfit @anthillbyenitan
Groom's styling @awaicouture1
Jewellery @jwaccessories.ng
Bride & Grooms' Hair @laguru_barbars