What's better than the display of a culture at a traditional wedding? The display of two cultures! Grace and Emmanuel merged the beauty of the Edo and Efik culture so beautifully as they tied the knot.
The lovebirds decided to spend forever together but before this, guess how it all started? A Facebook message! Emmanuel had messaged Grace on Facebook and although it didn't seem like anything at the time, fate had its own plan! Now, eleven years after the first "Hi!" on Facebook… Grace and Emmanuel are now one beautiful unit. We're loving all the colours and beauty in their traditional wedding as the two become one. Grace first appeared in her full regalia as a beautiful Efik bride. Then, for her second outfit, donned the regal Edo bridal outfit.
The #Gem21 traditional wedding will def add so much colour to your day. Also, enjoy the full love story just how Grace recounts it as you scroll.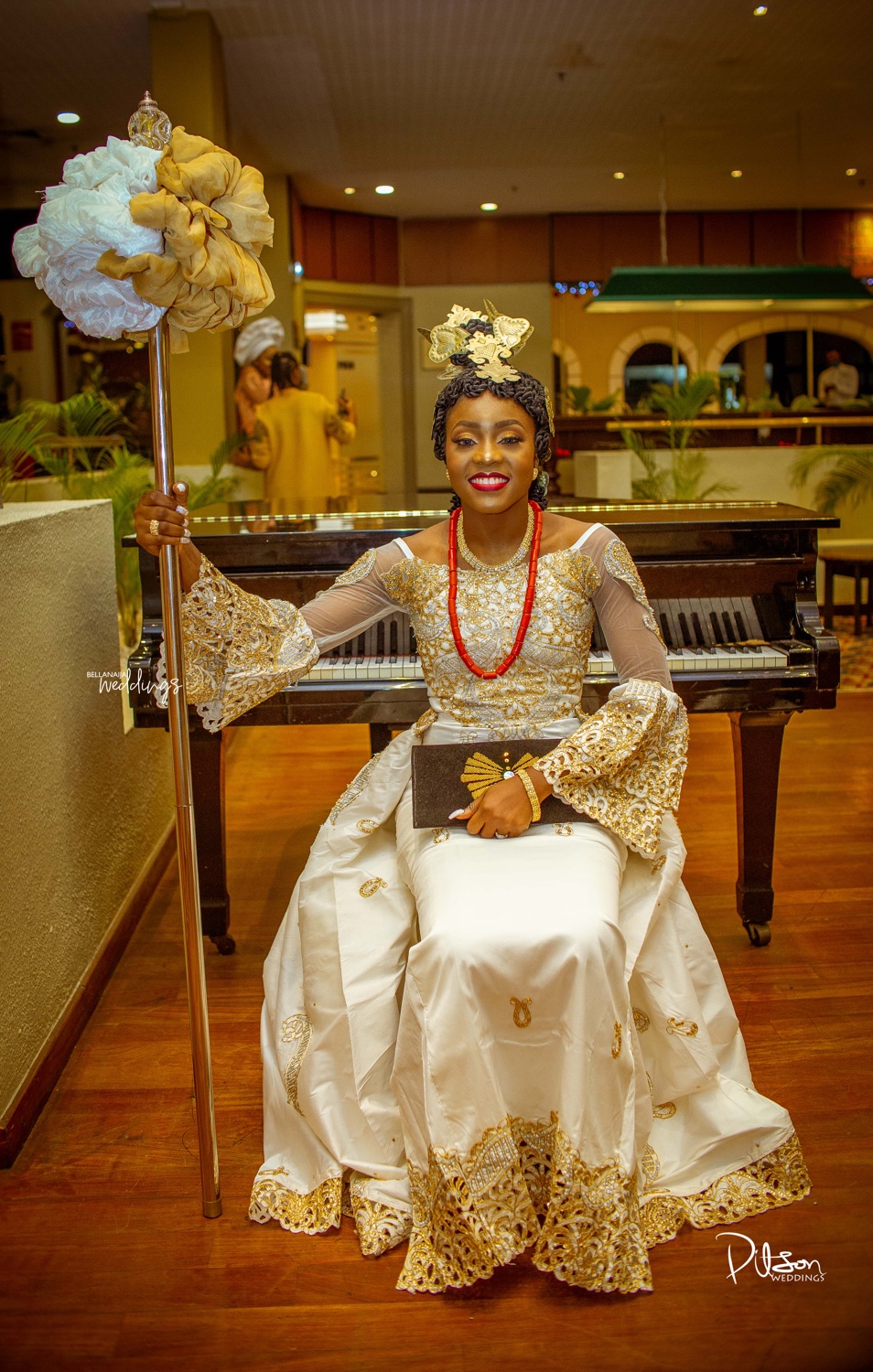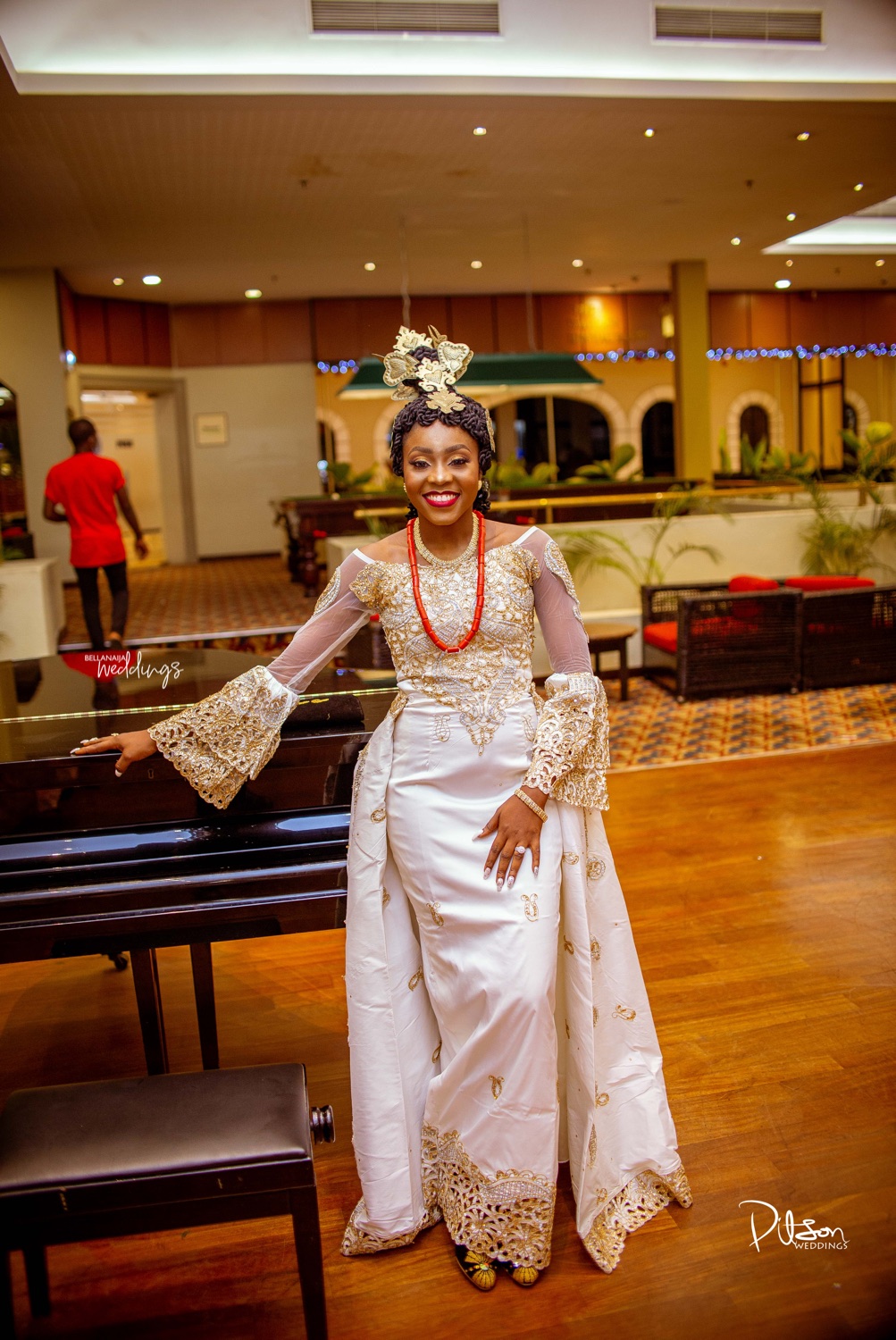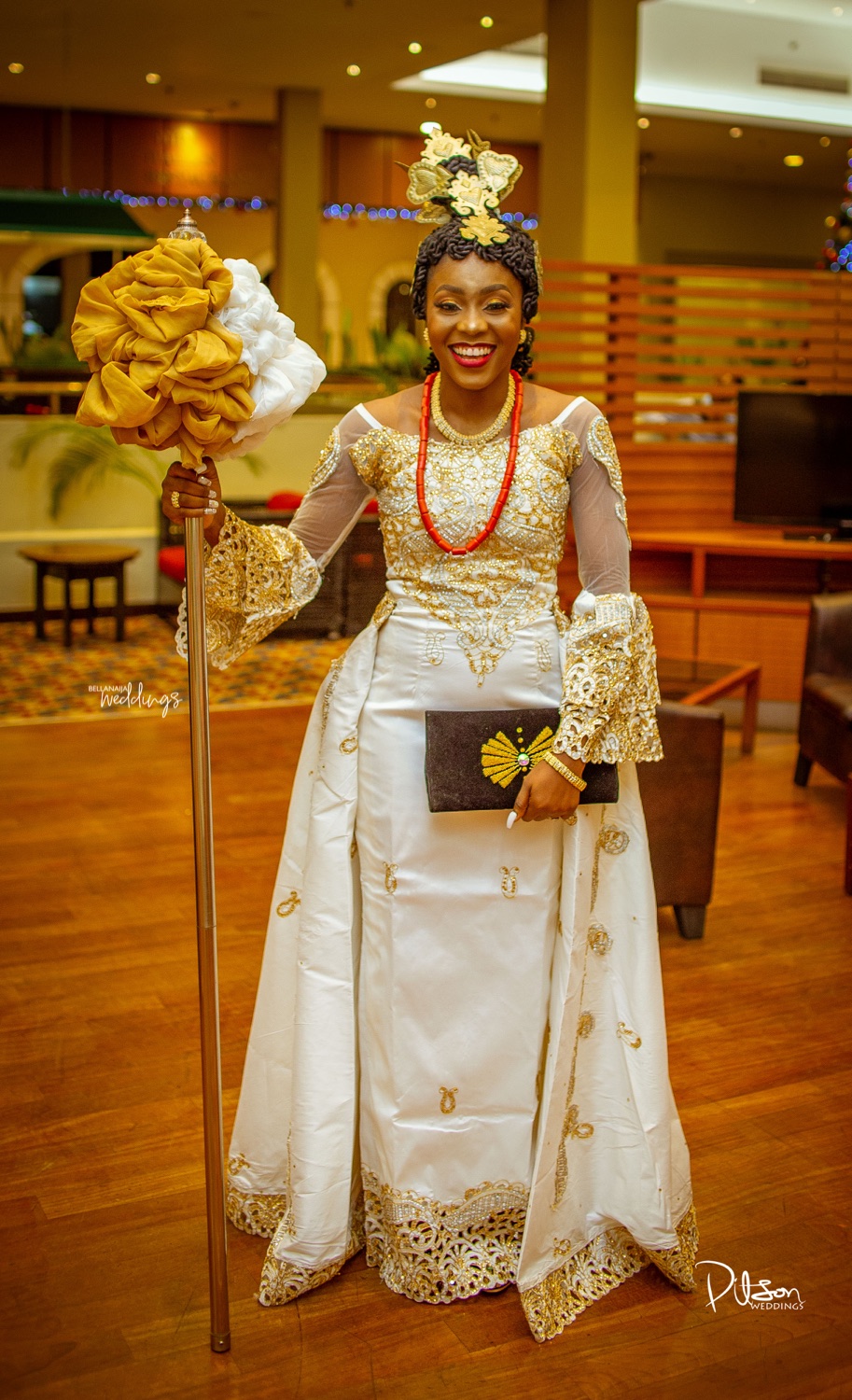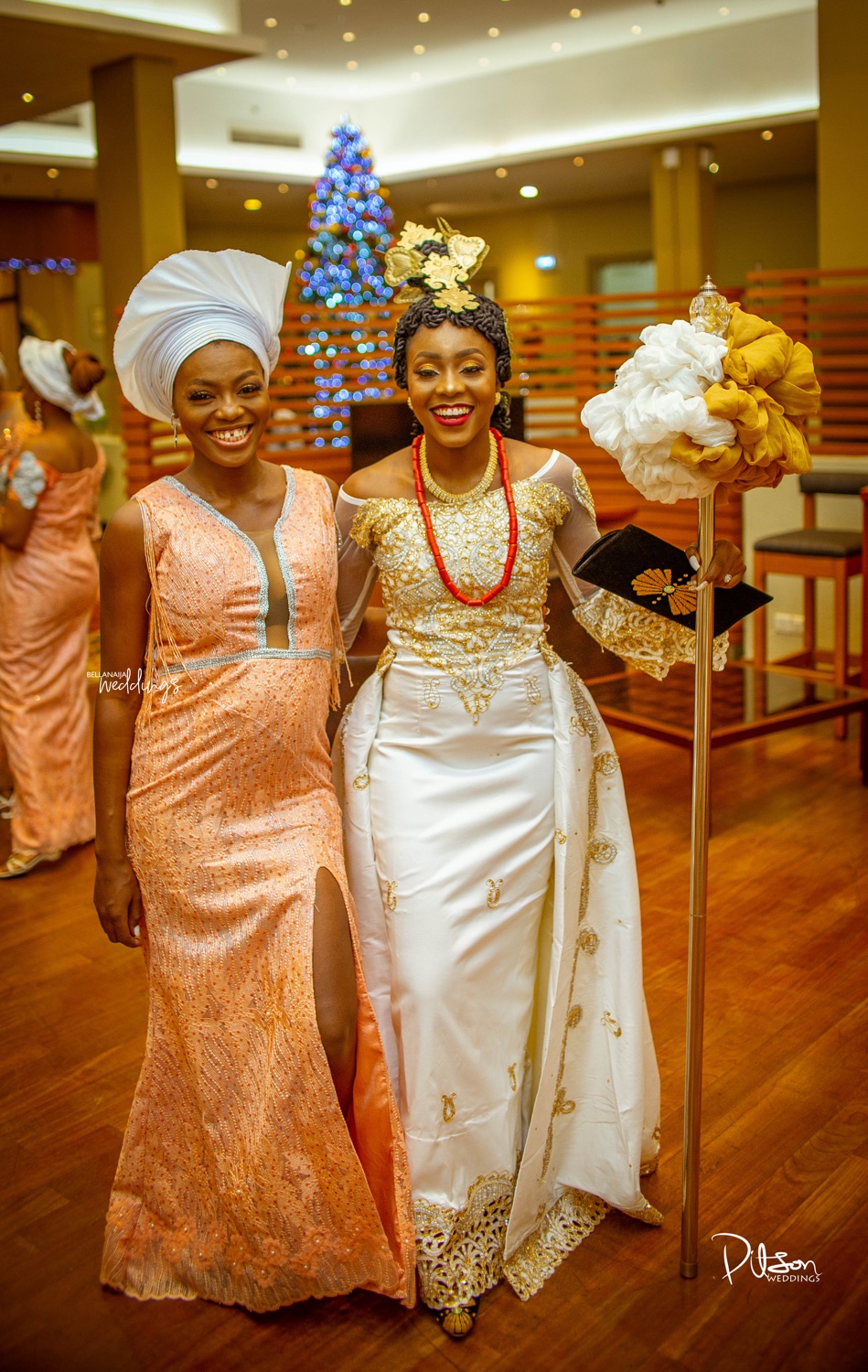 Their Love Story as Grace shares it:
I got a random message on Facebook in 2010, after I posted one of my modelling pictures which attracted him to me. We got talking but I was dating someone. I didn't really like him because I saw him as a playboy. We stopped talking or should I say… I stopped responding to his chat. As fate would have it, we met again at TBS (Tafawa Balewa Square) in  2013. I was about to take the  BRT when he approached me. That was when we exchanged numbers (I was still dating then).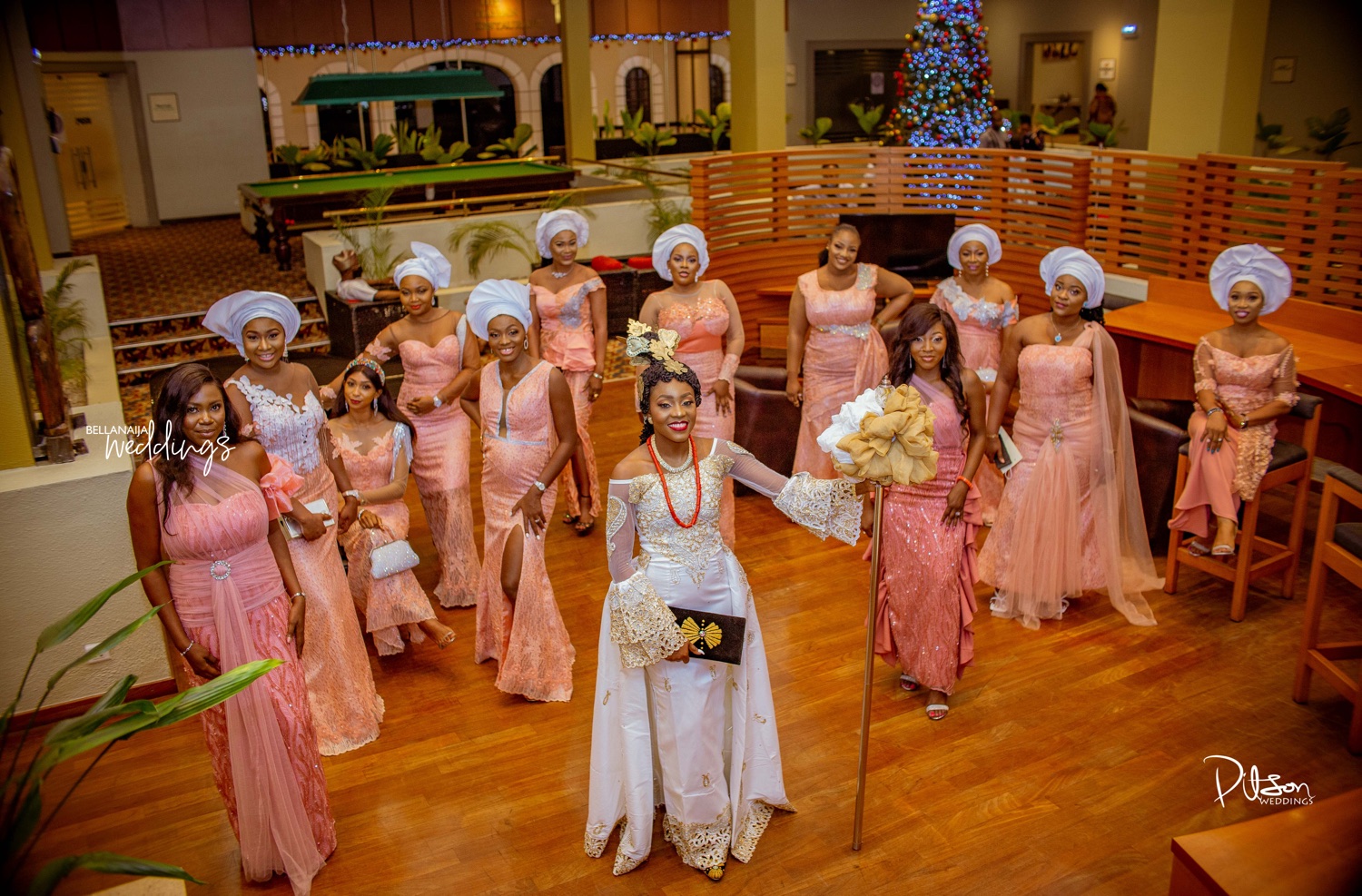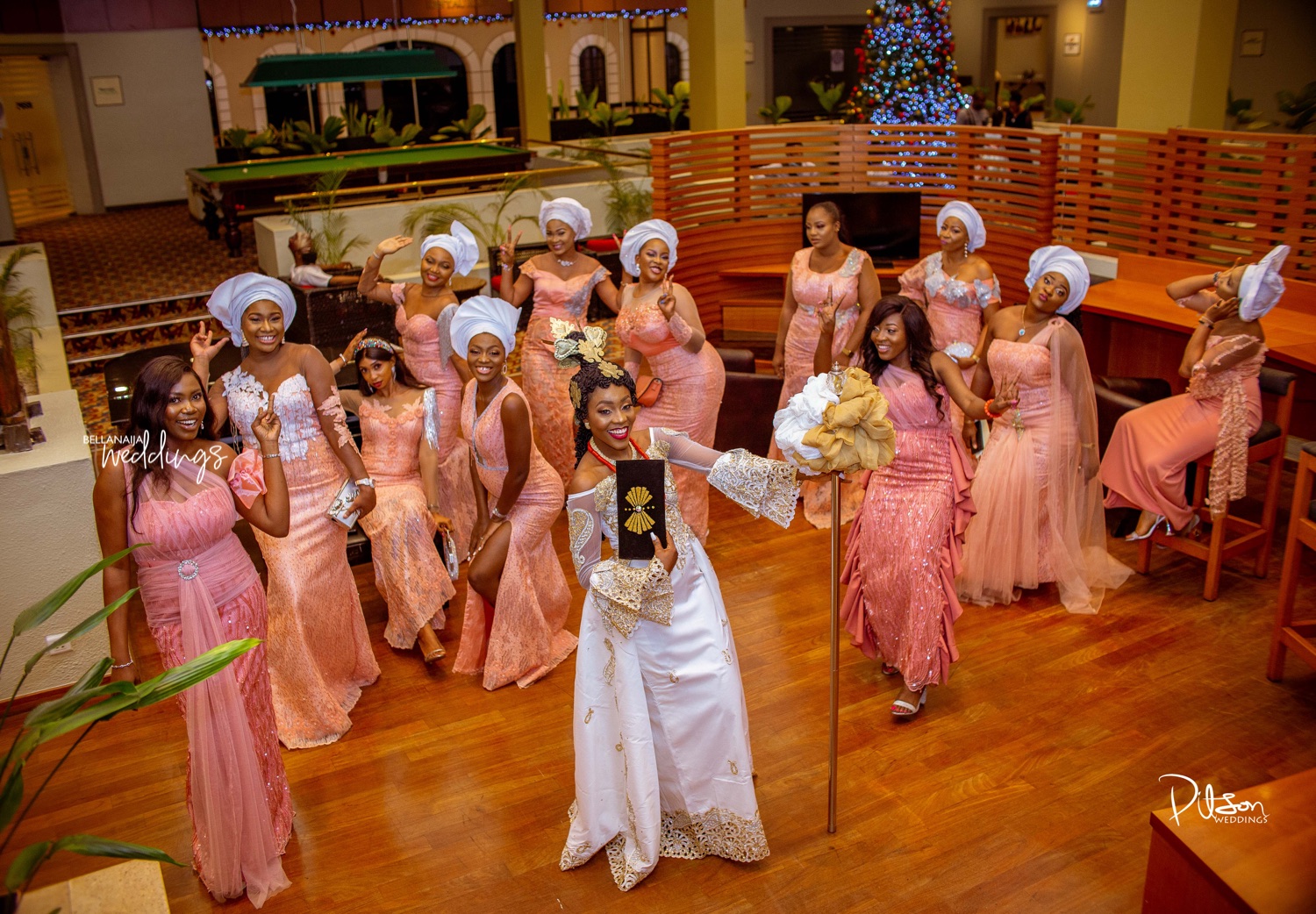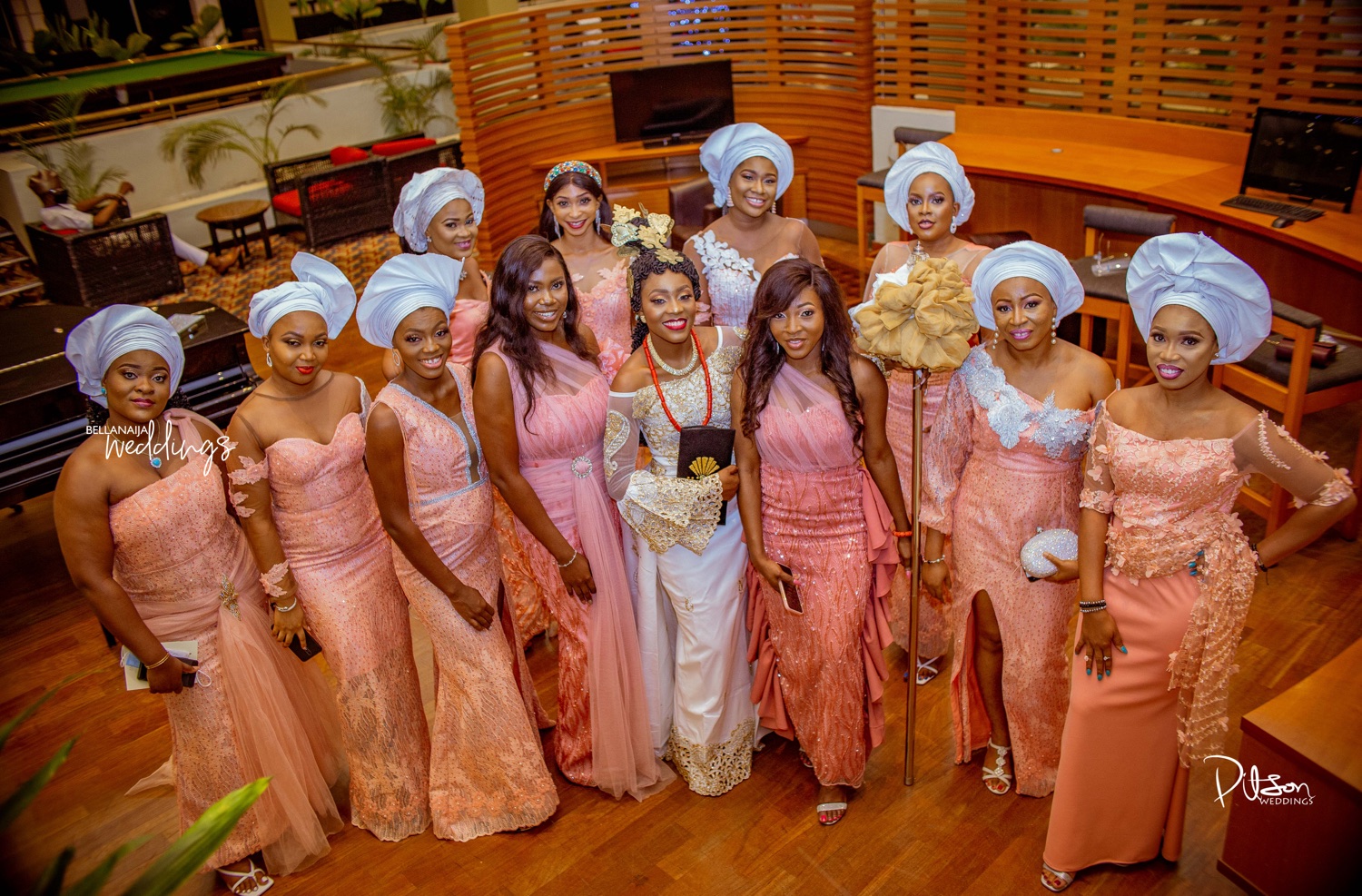 Fast forward to the first week of January 2017, I just broke up with my ex (Nov 2016) and I wasn't ready to even meet any guy. He chatted me up and said "Oh, do you still work at Ogudu? Because I live close by can we see please?" I was reluctant but my colleague told me to go.

So, we had our first date at Dominos pizza at Ogudu and surprisingly someone proposed beside us and gave us drinks to dine with them. ? Oga turned to me and said, "could this be a sign for us?" By January 22nd 2017, he went down on both knees and asked me to be his girlfriend (with plenty love talk). Well, the rest is history…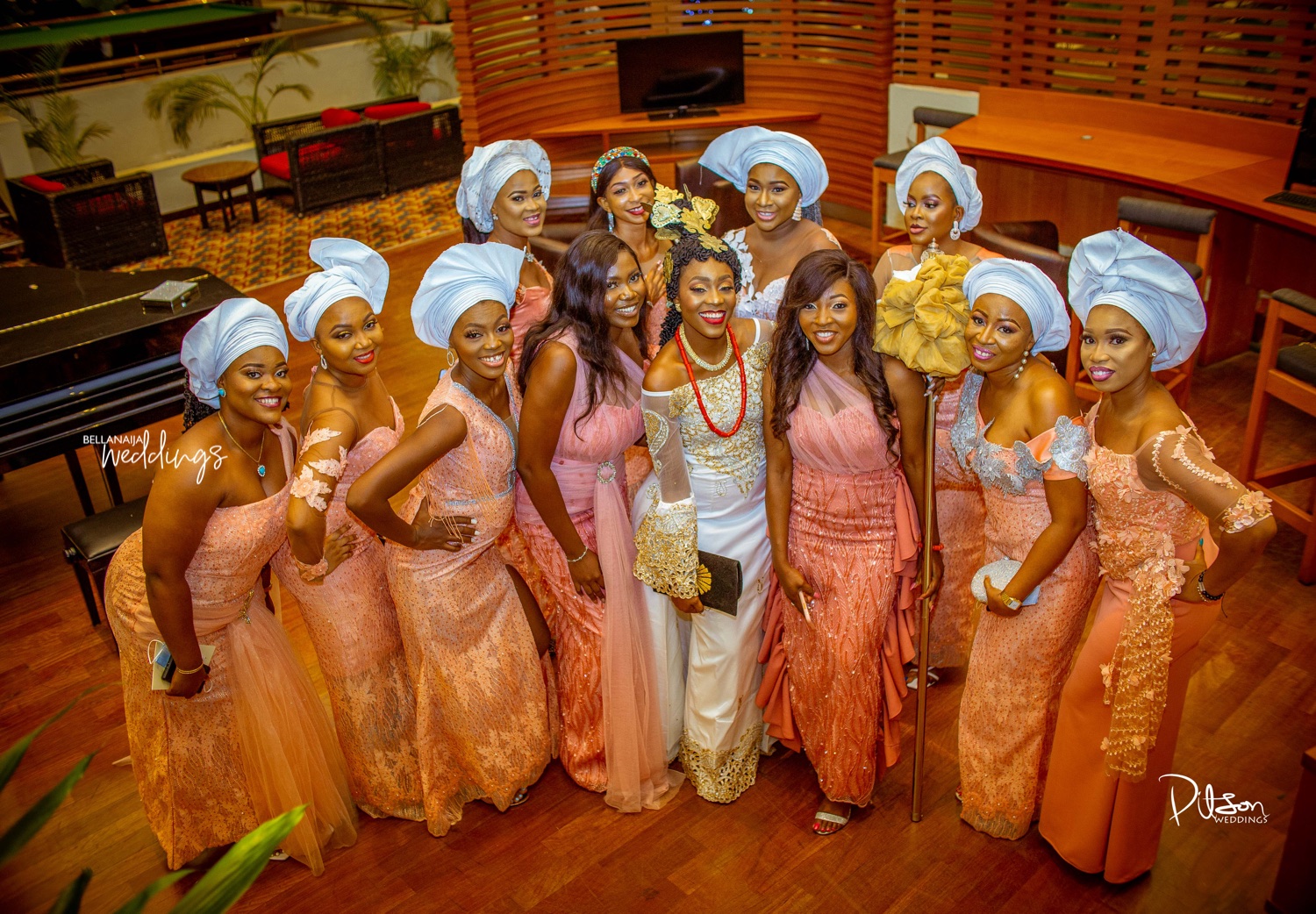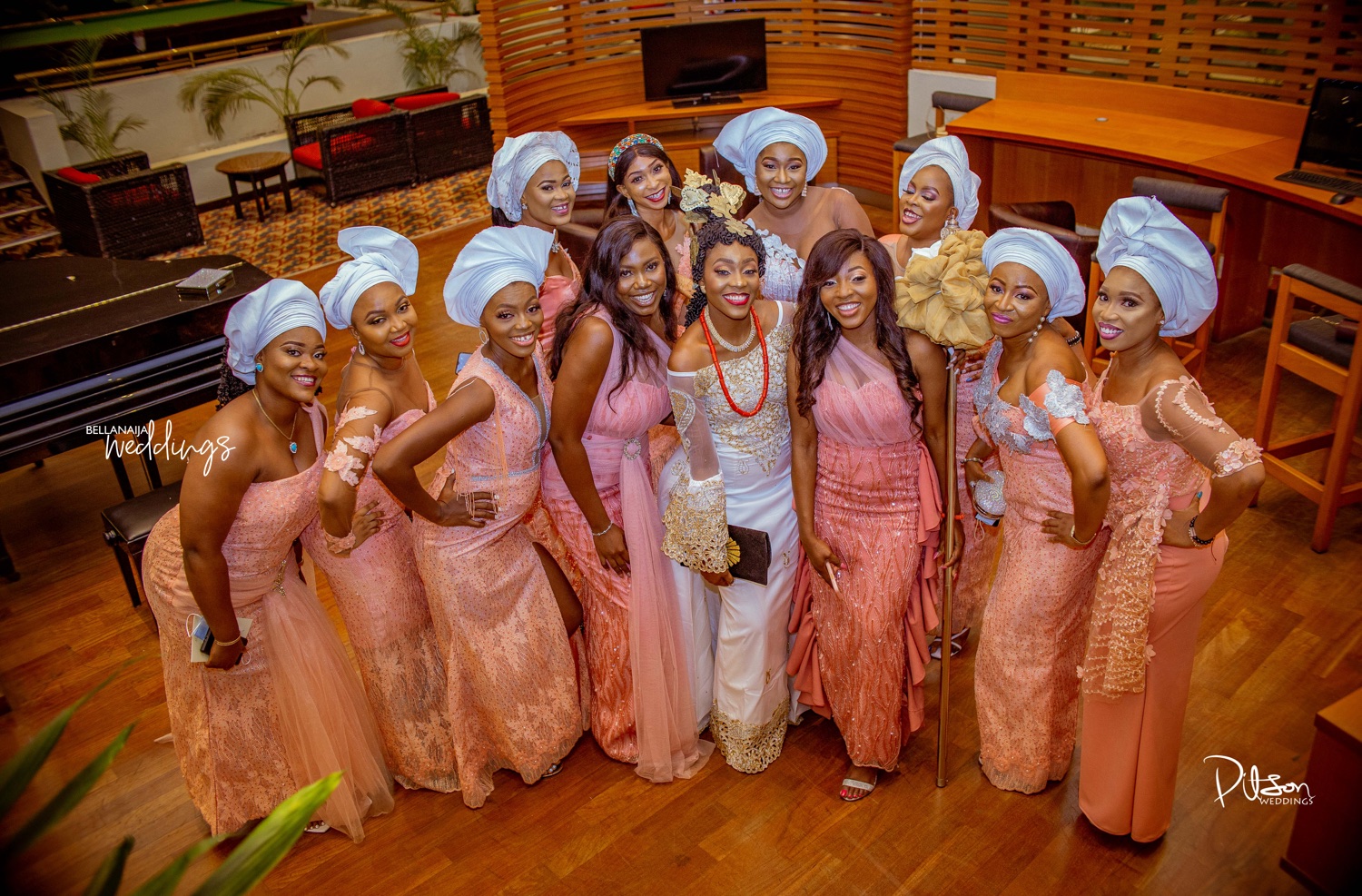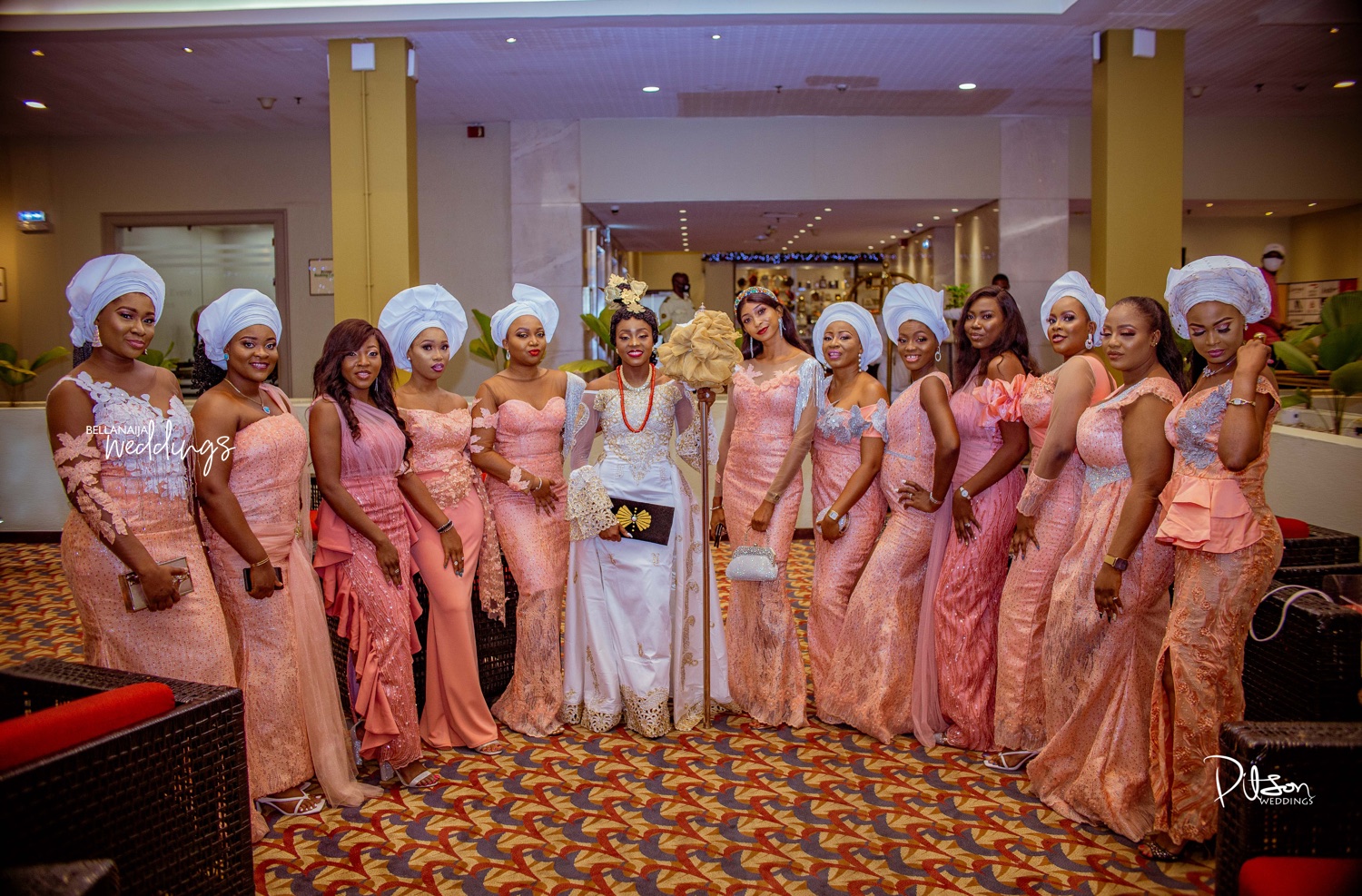 The Proposal:
This is very funny because I was actually planning his sister's proposal which was on her birthday and she was planning mine as well! (the irony of life you could say). I was so happy telling him what to do. His sister and I were planning blindly to our proposals.

Anyways, to cut the long story short: we went to spur at ICM. While we were eating, dancing and cheering for other people's celebration, we didn't know it was going to be a double celebration at our table. My Boo went down on one knee and I was so confused that I had to hold him close and kiss him and hugged my sister in love. It was a double celebration and a very happy ending with friends and family present.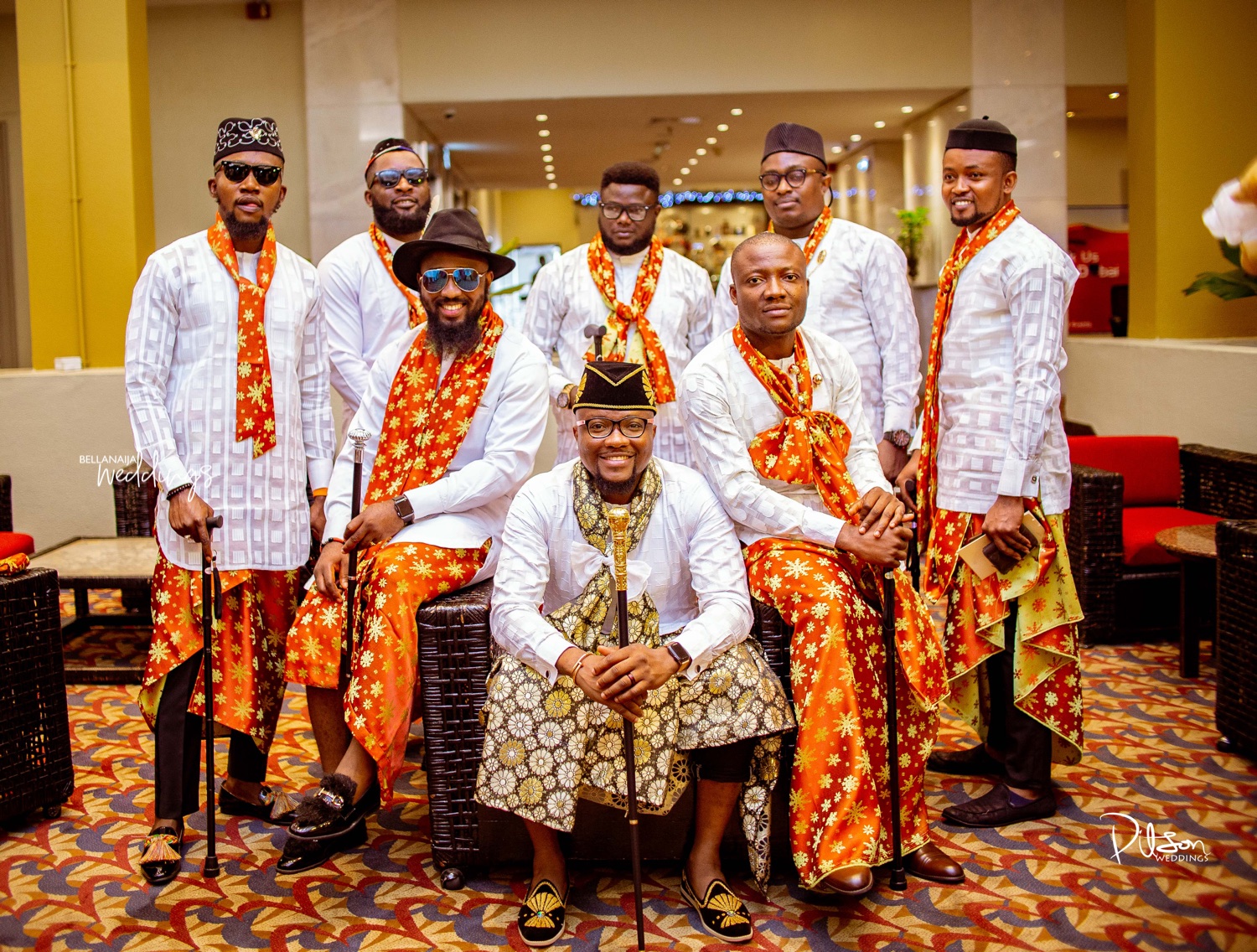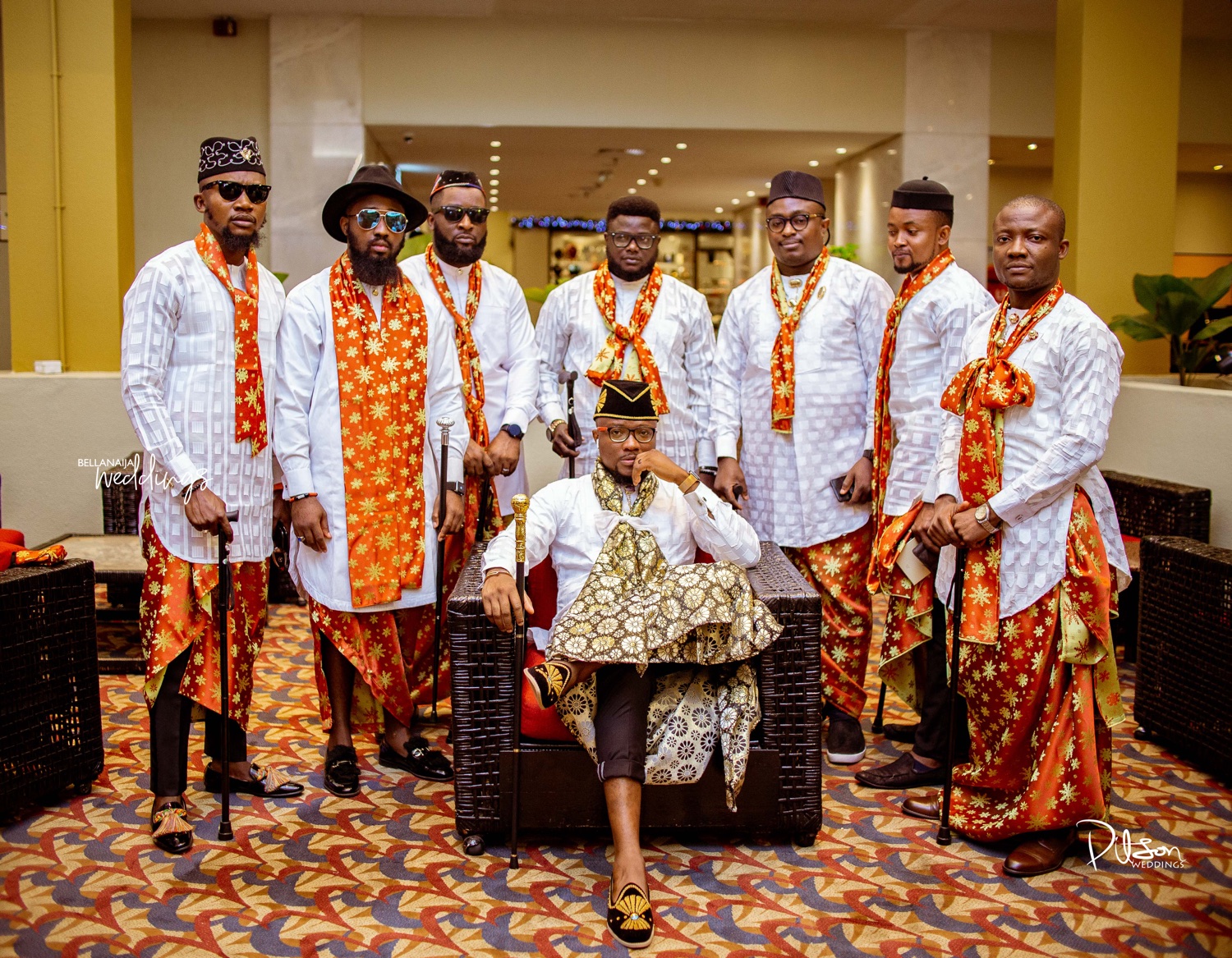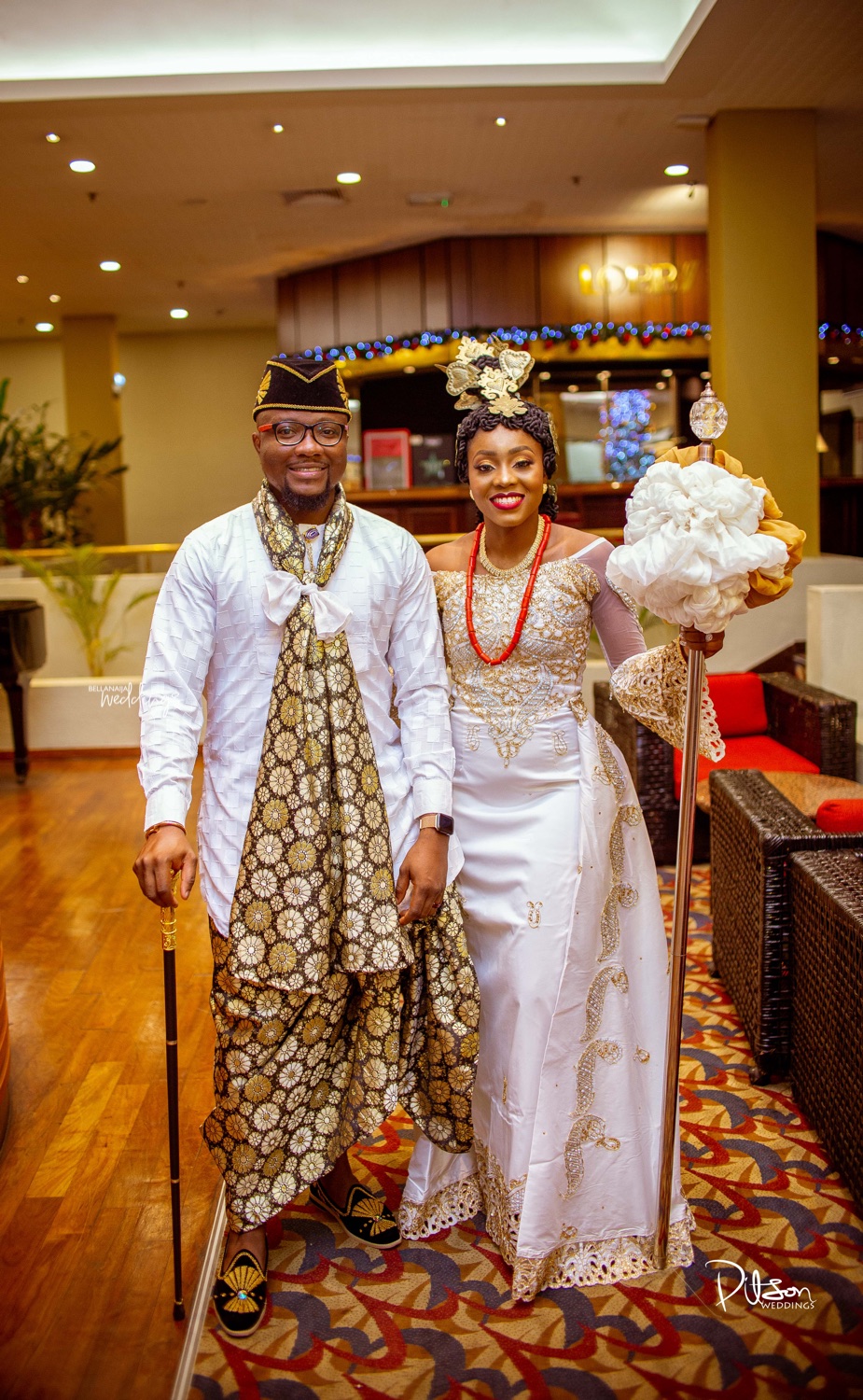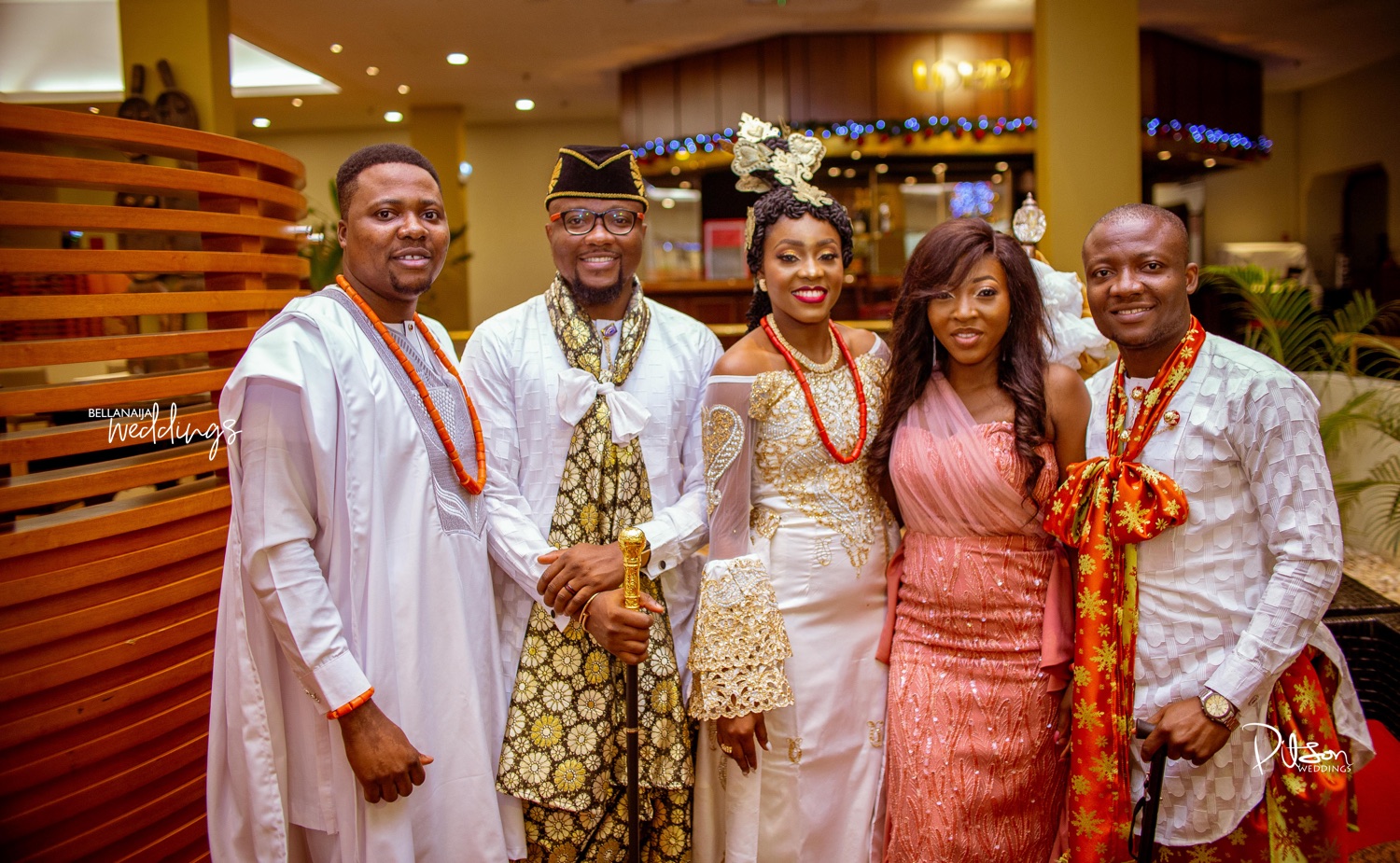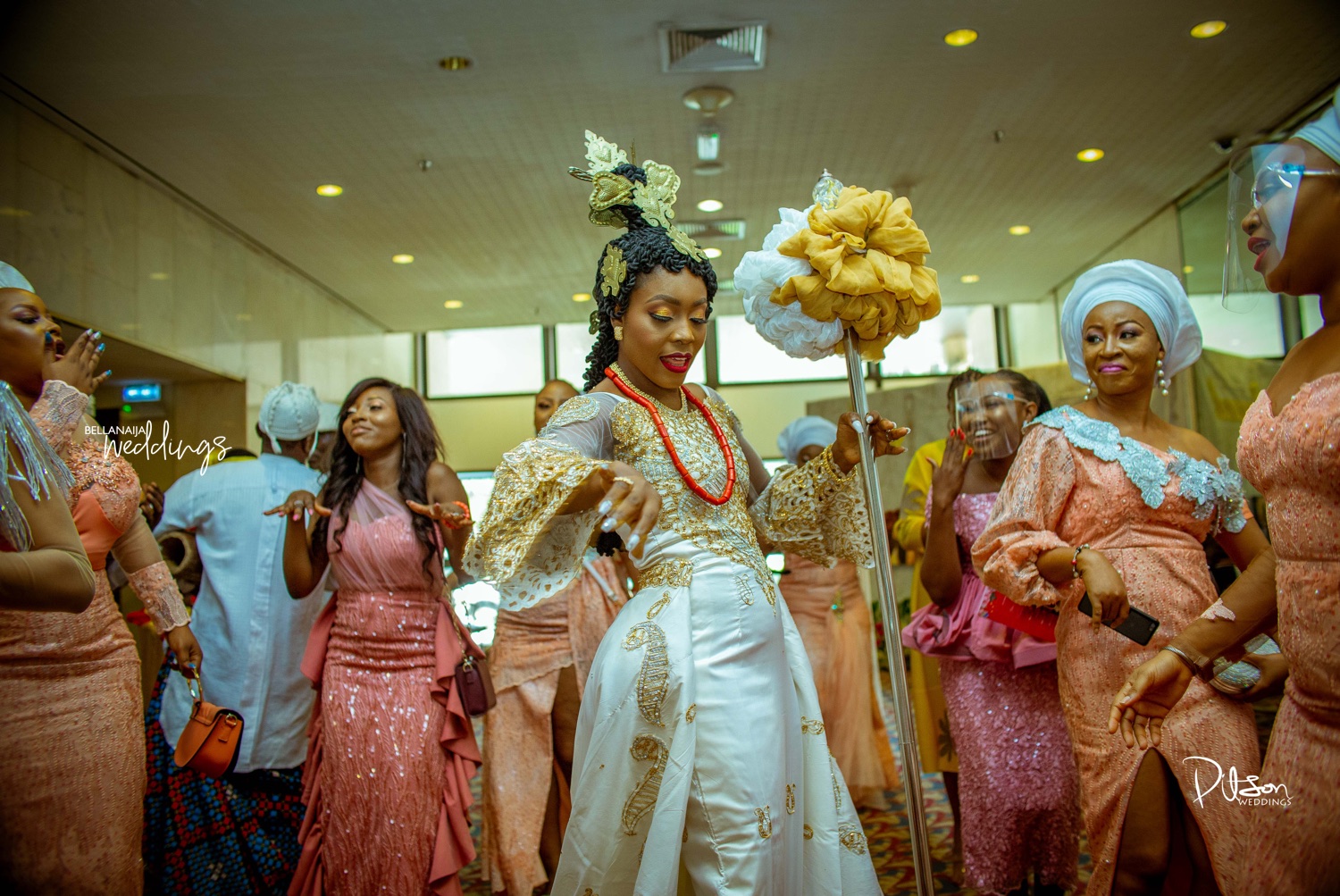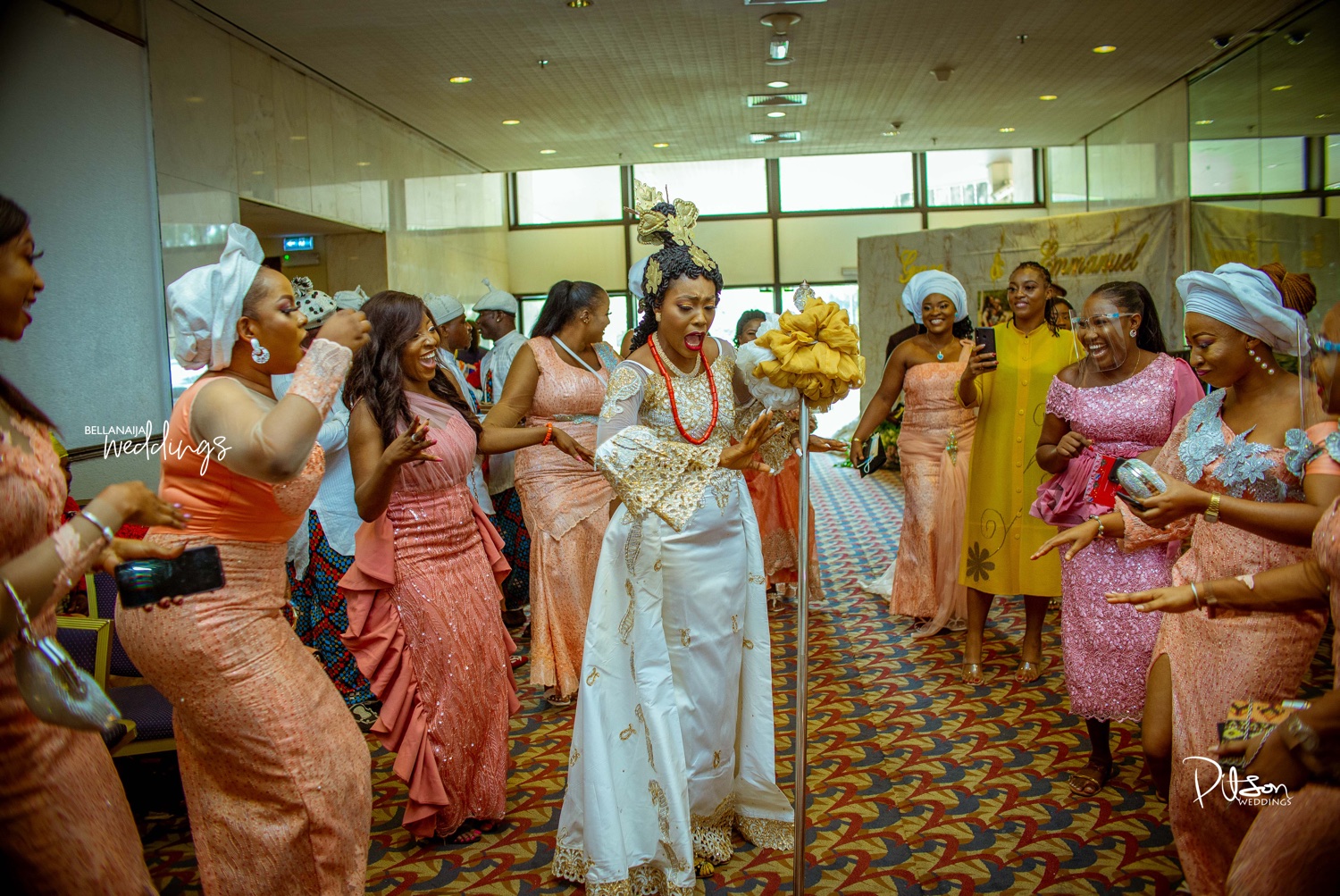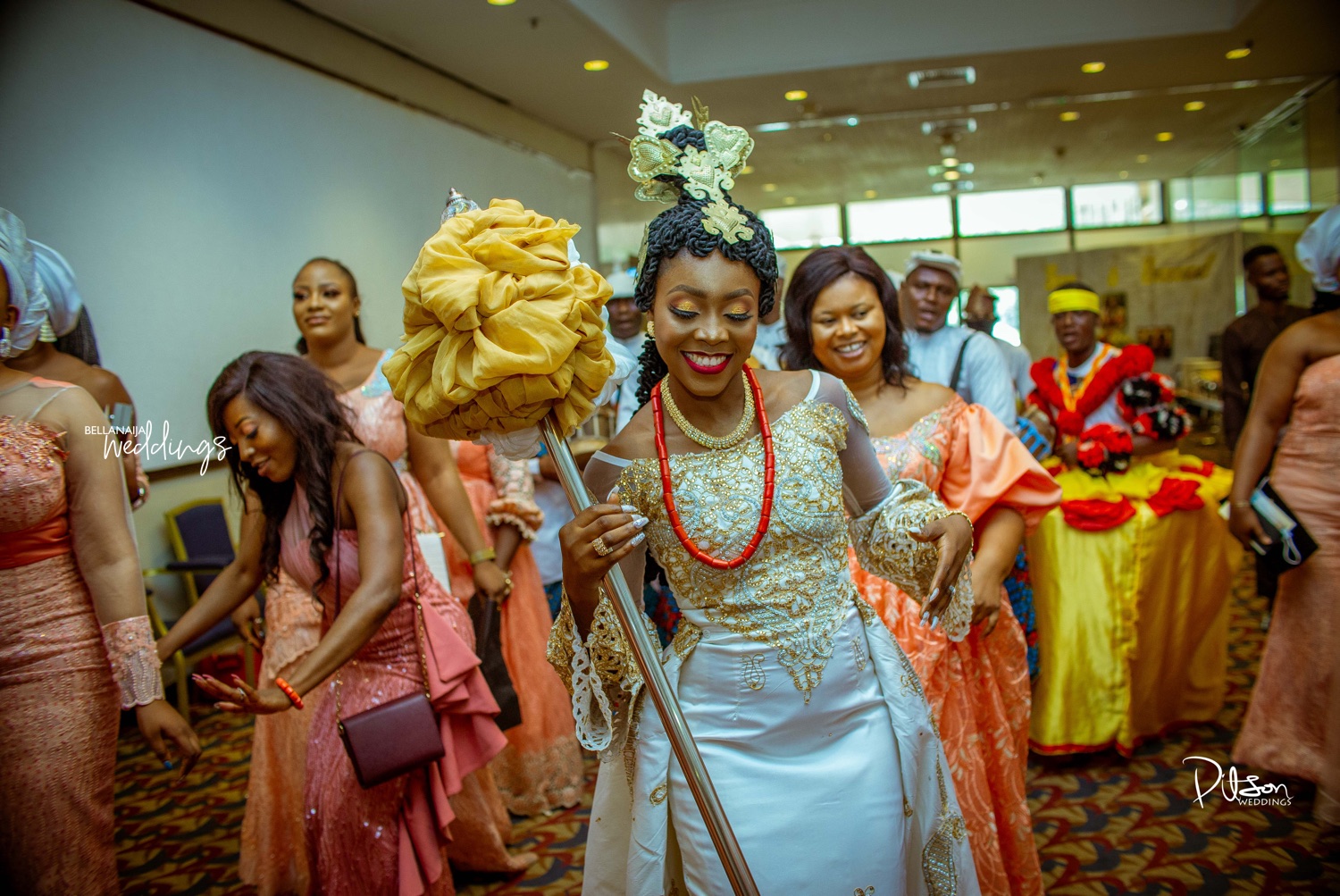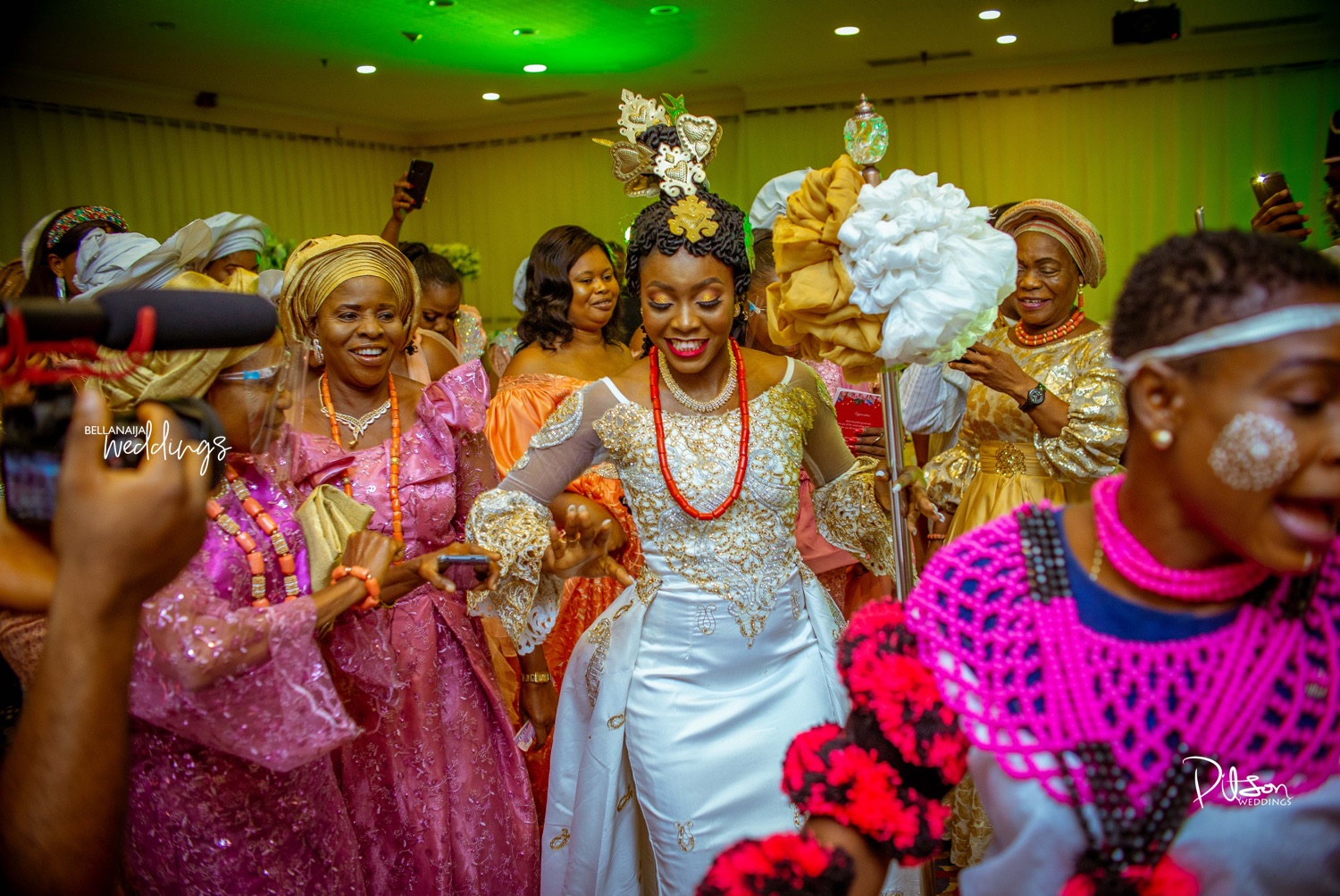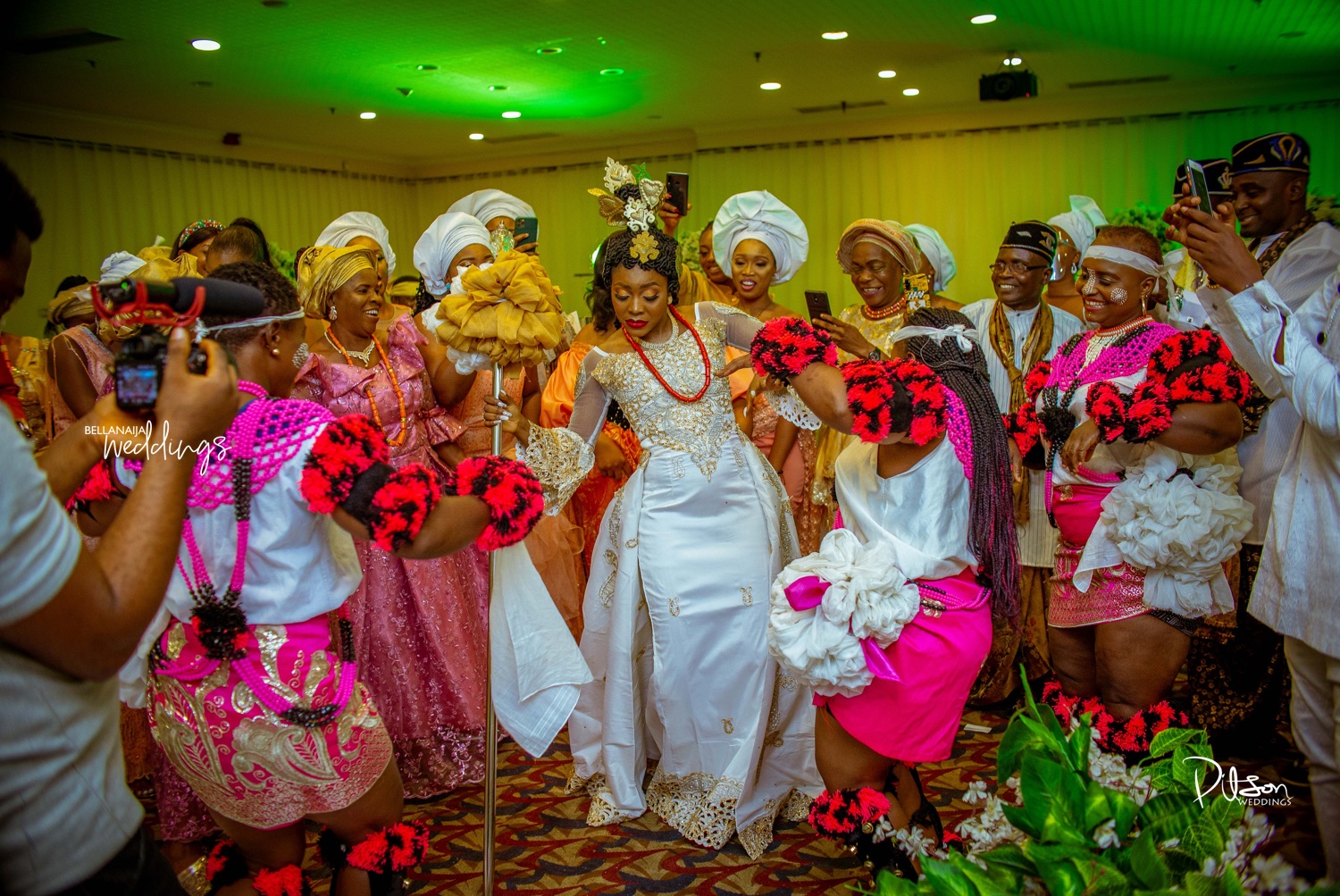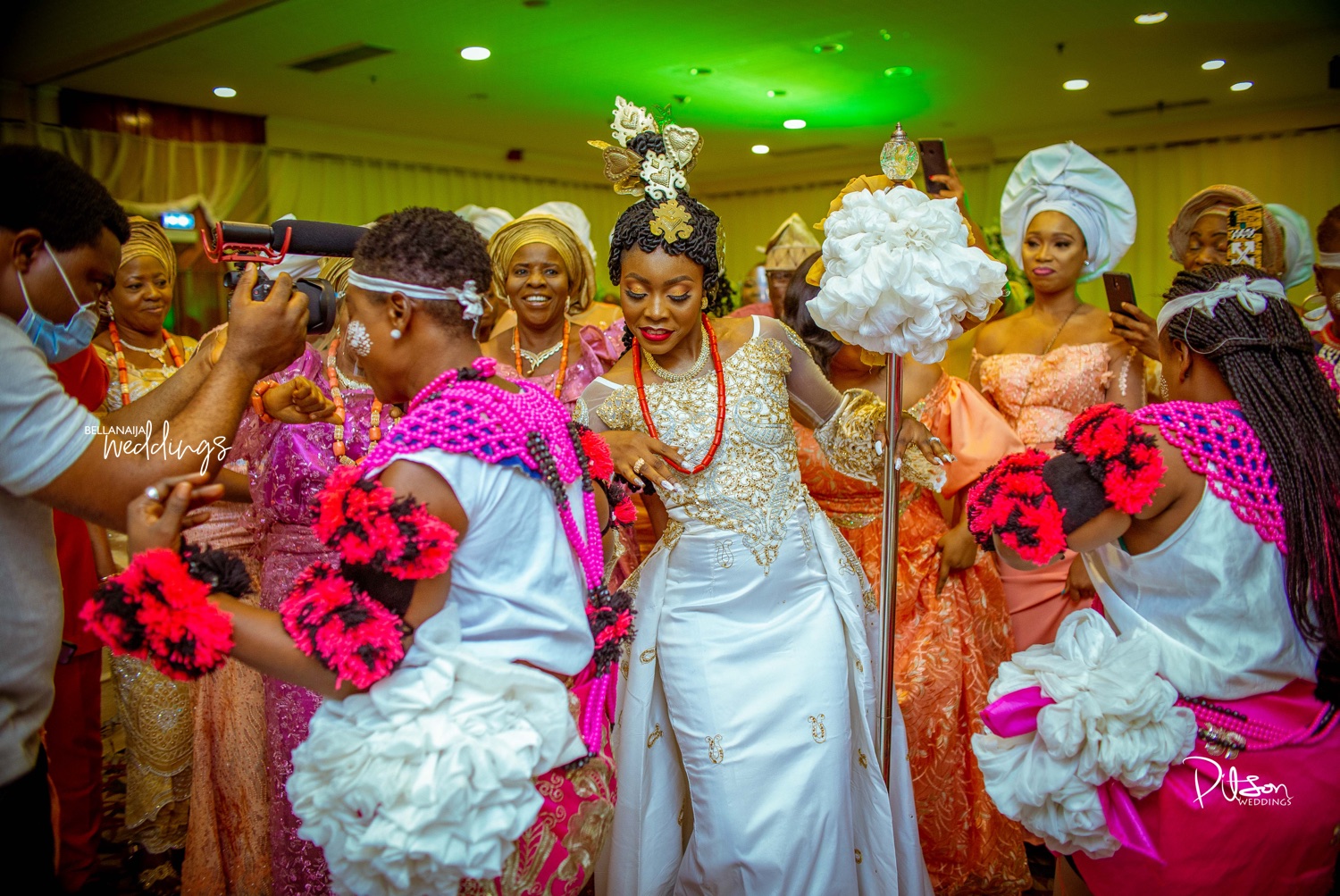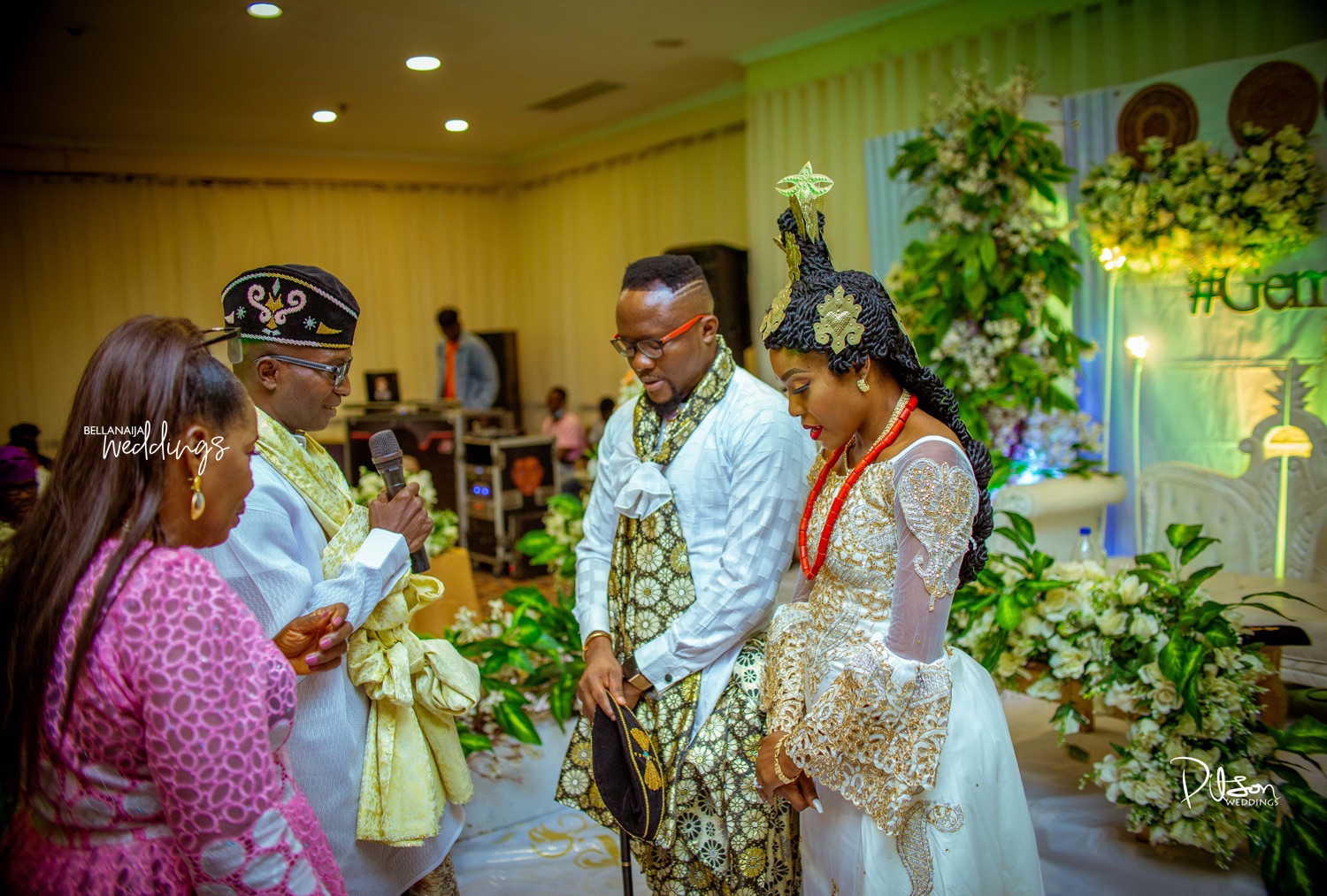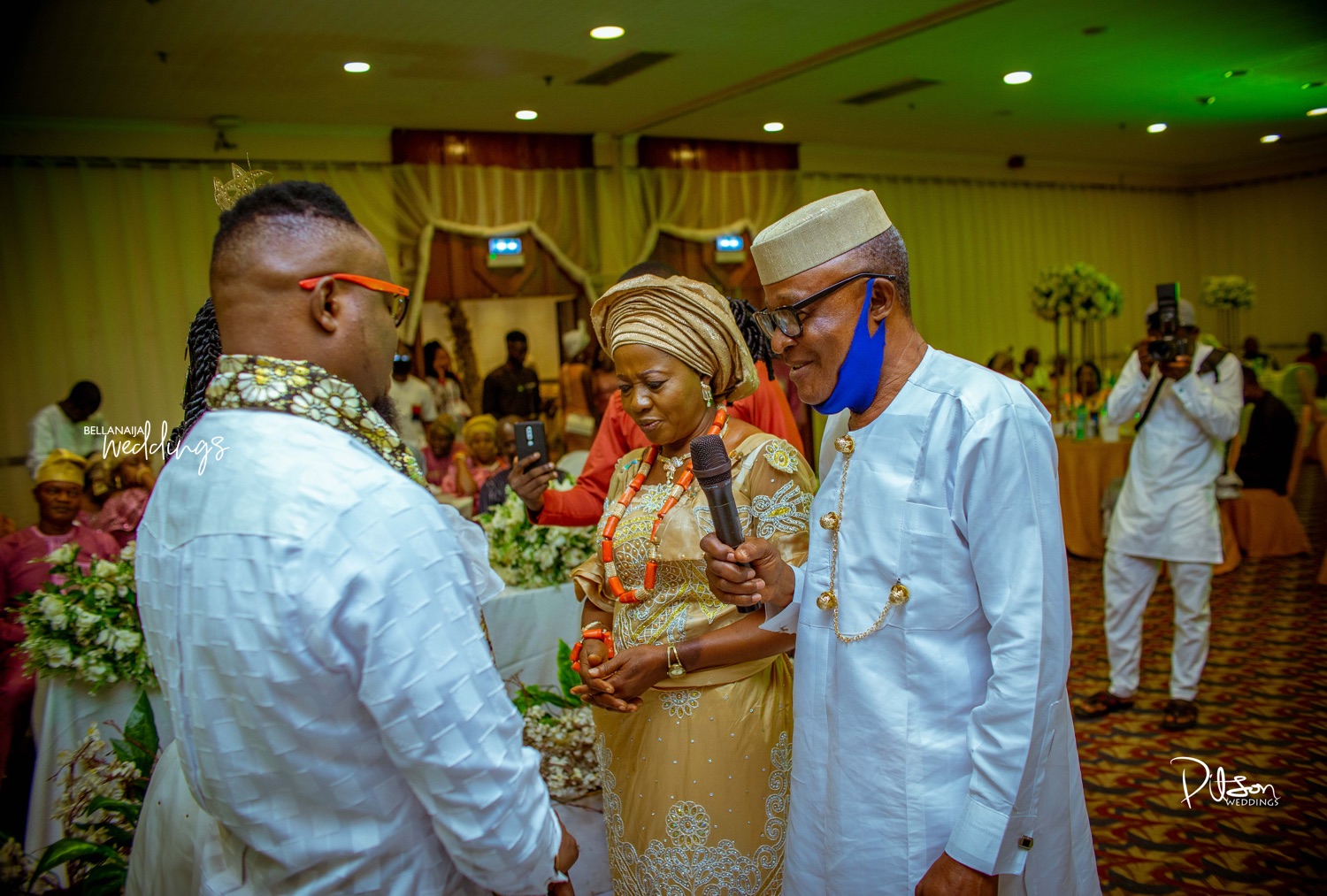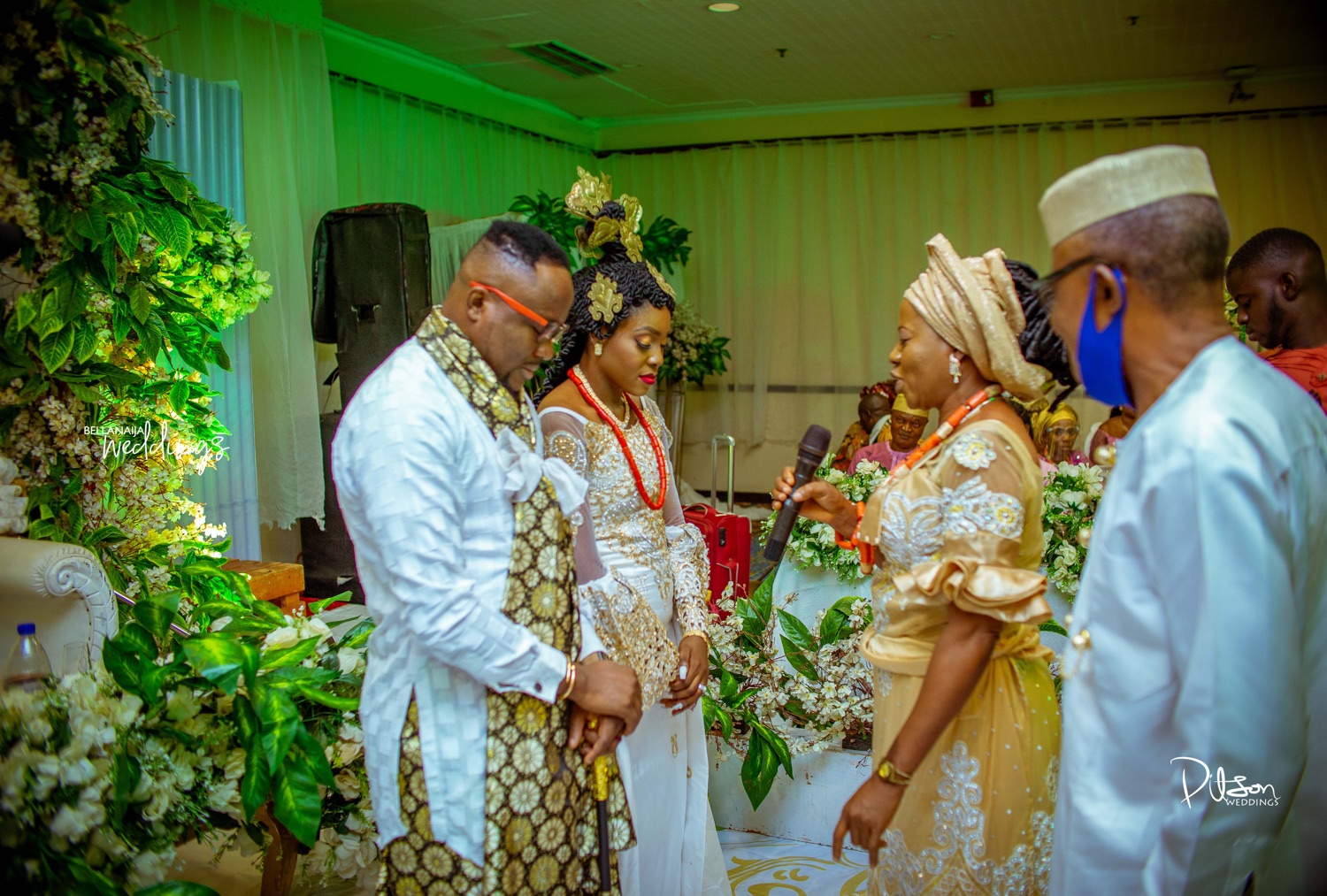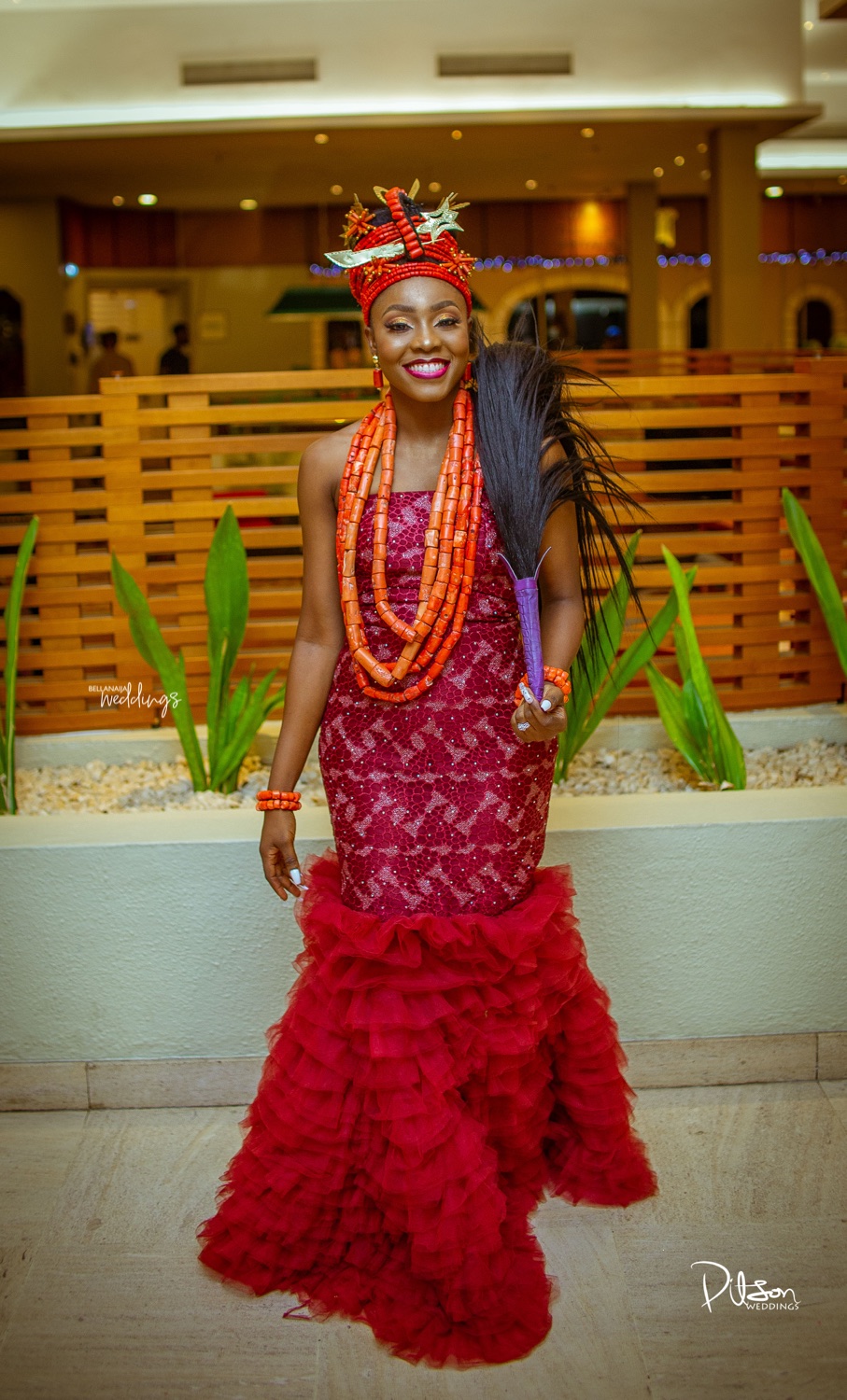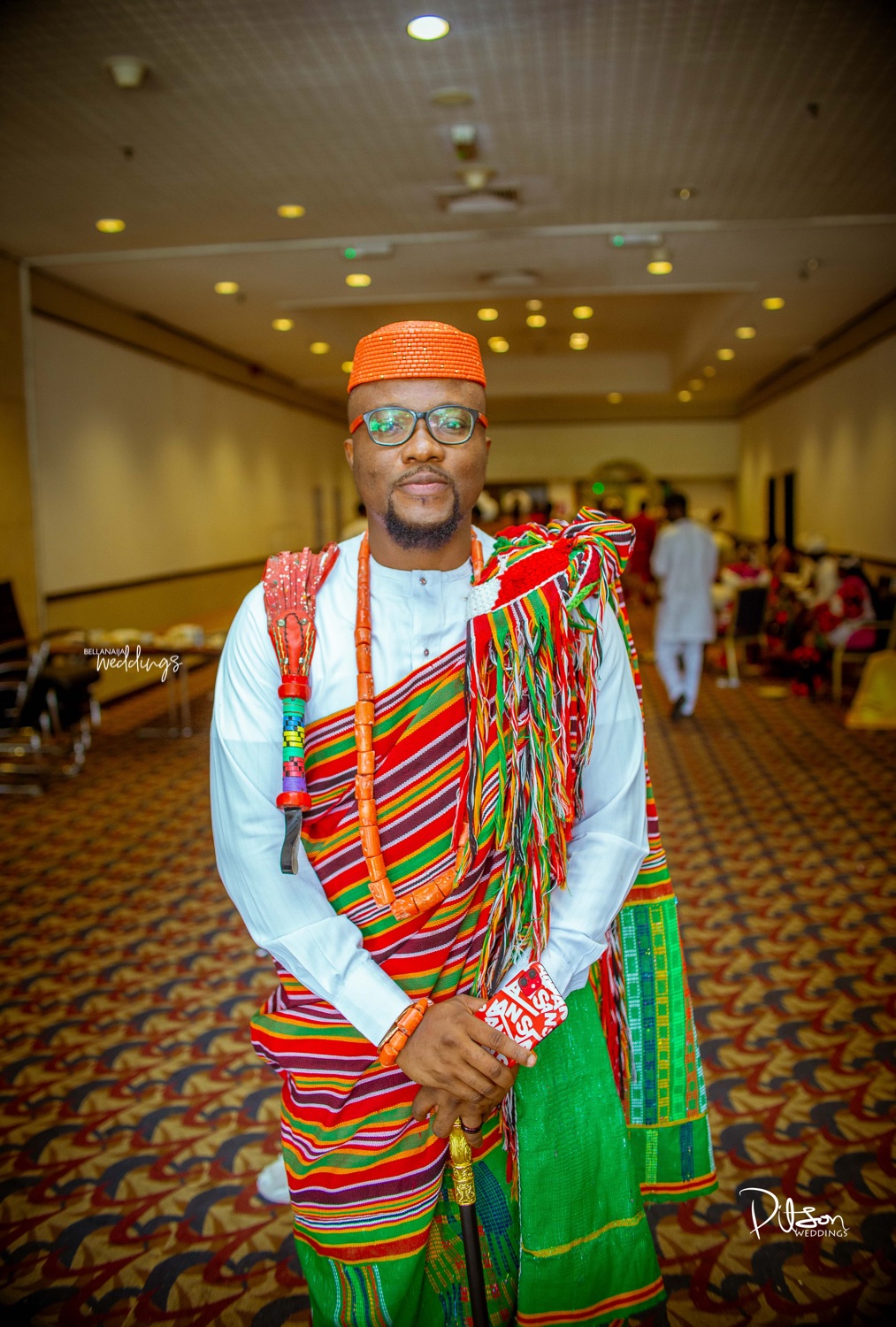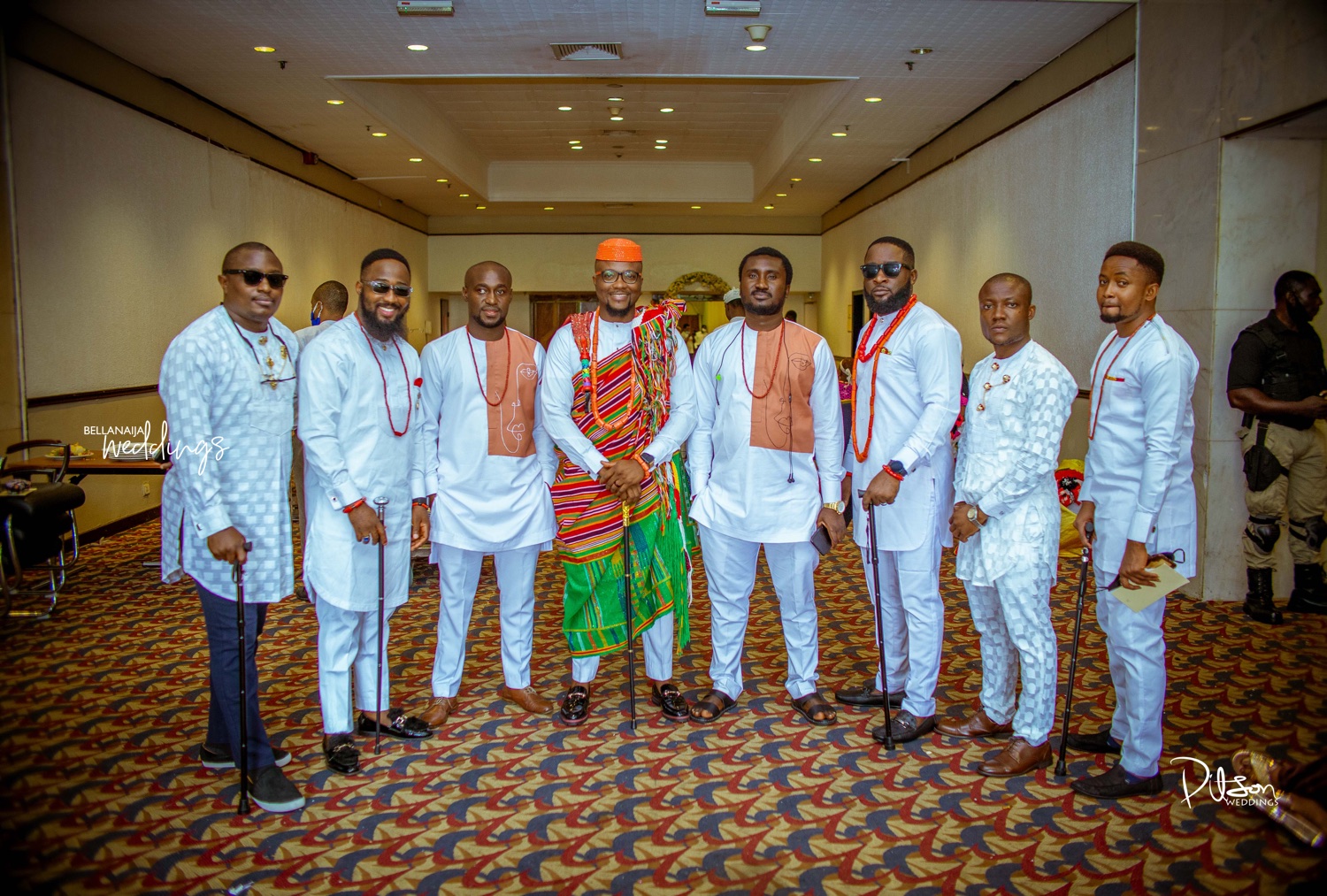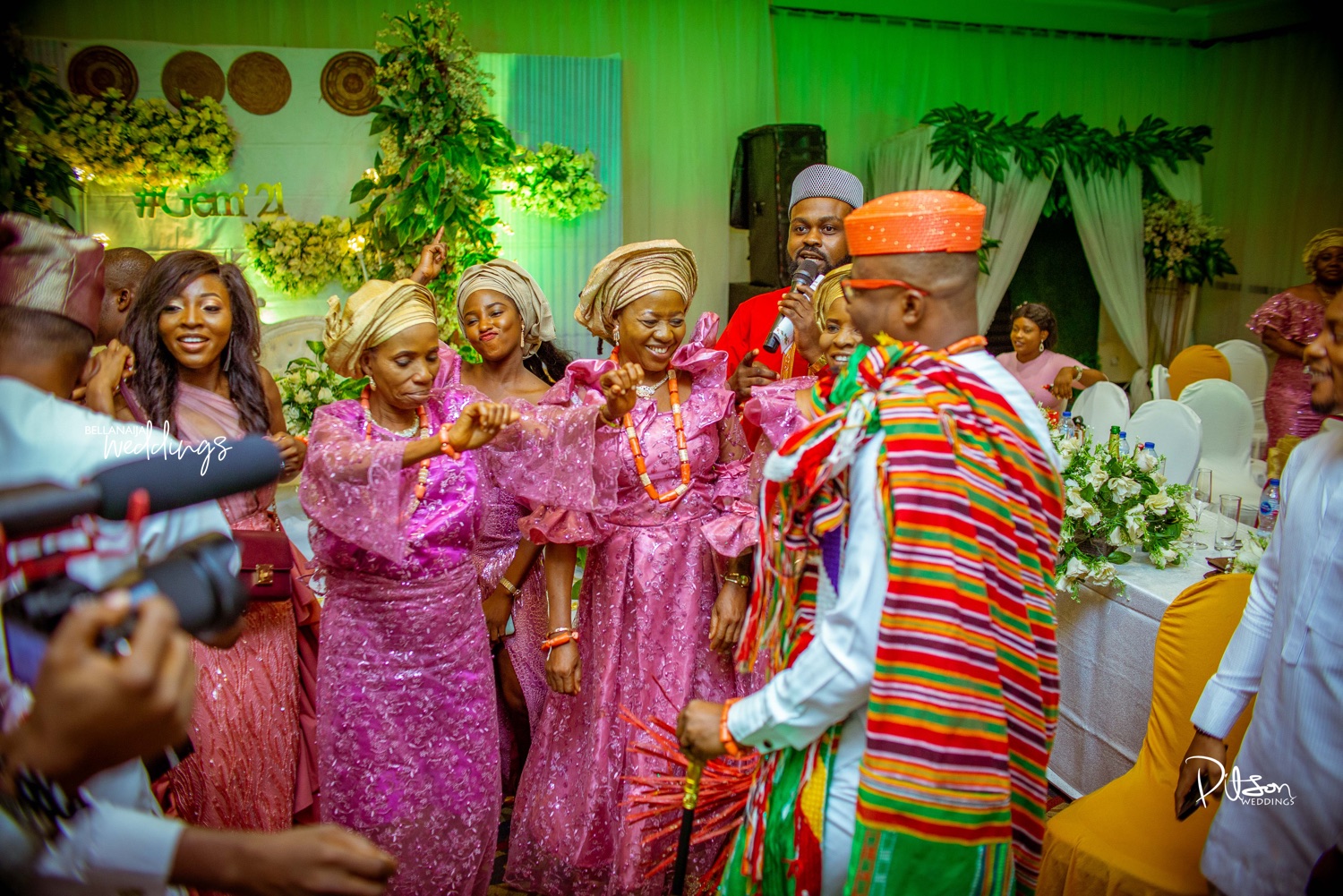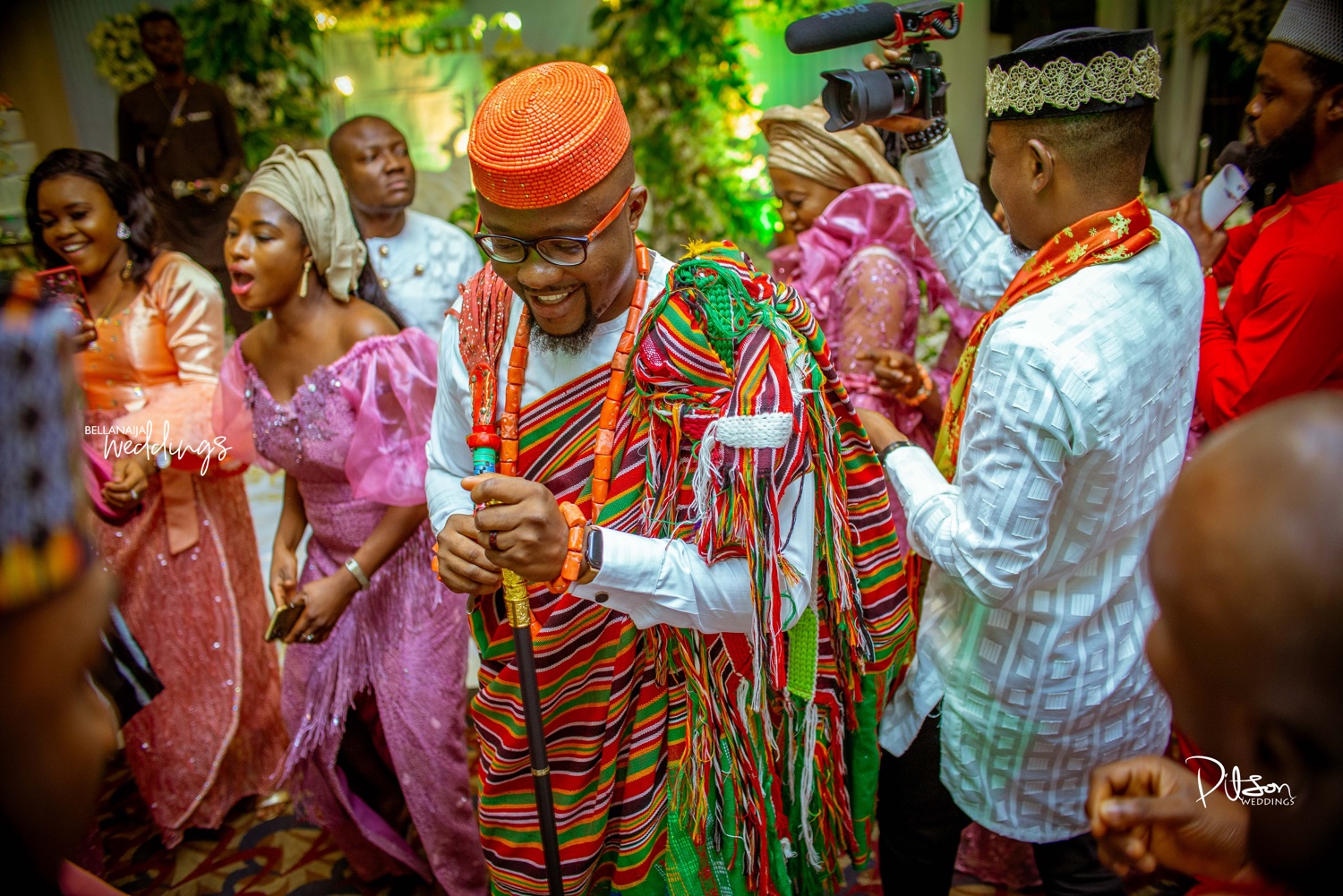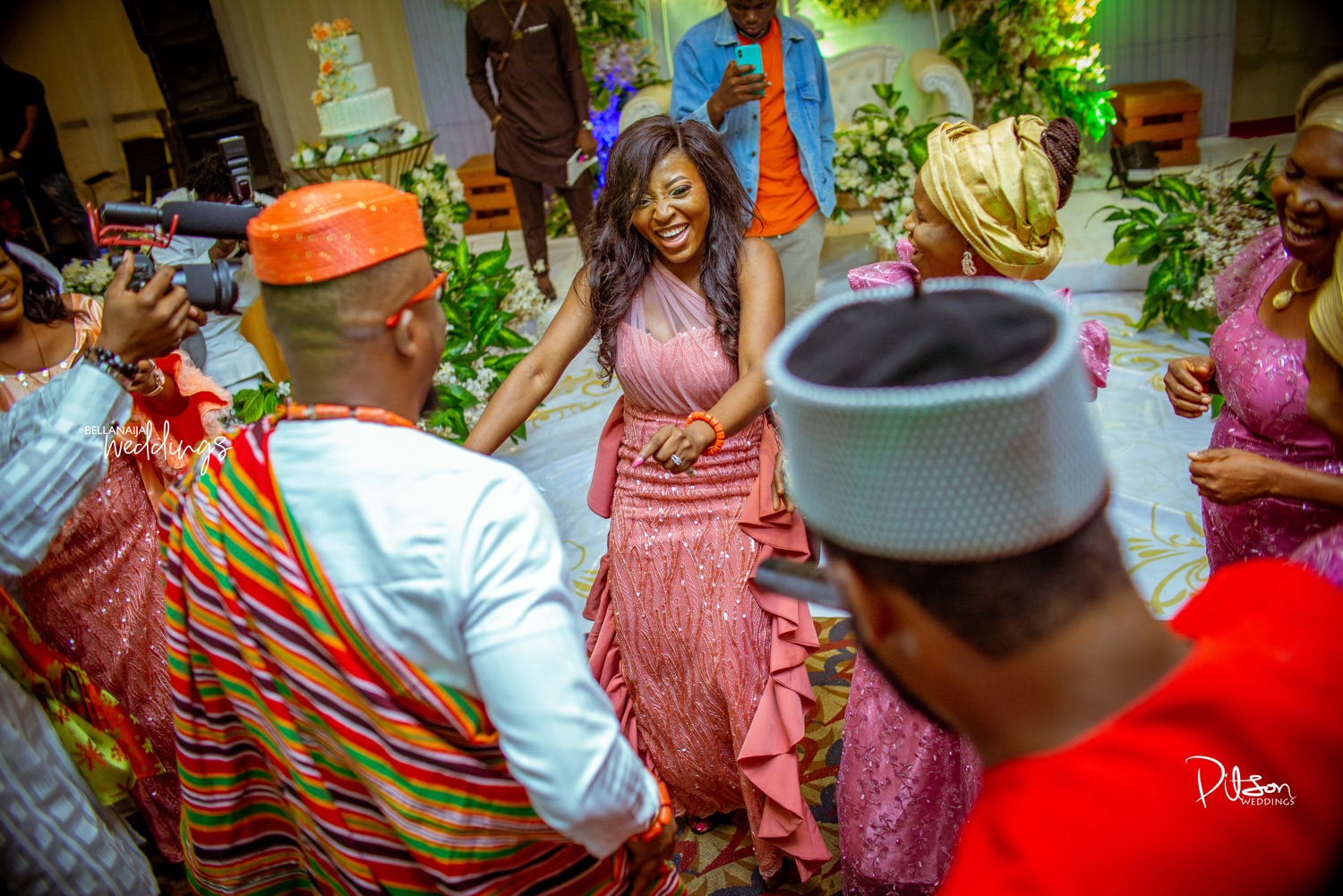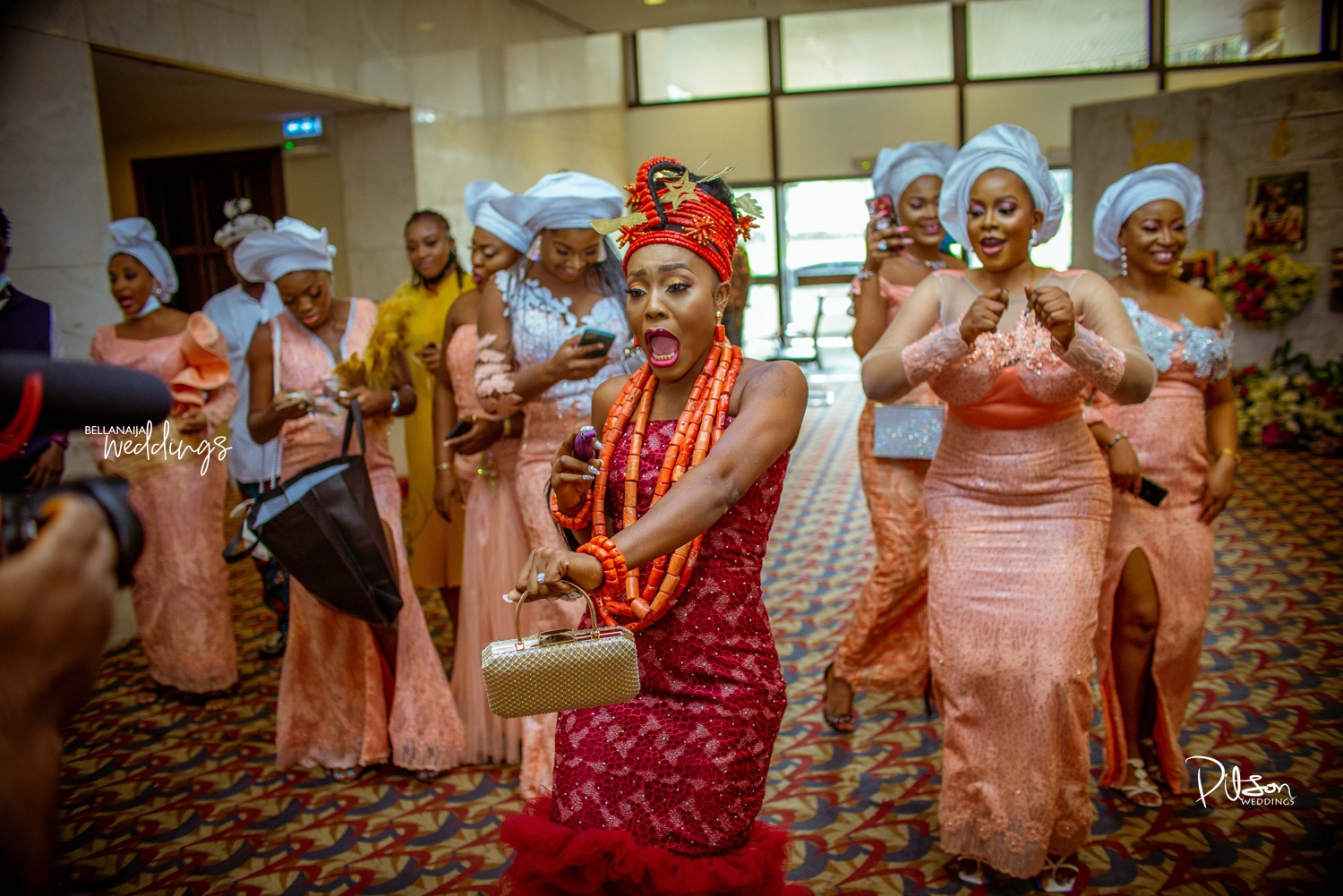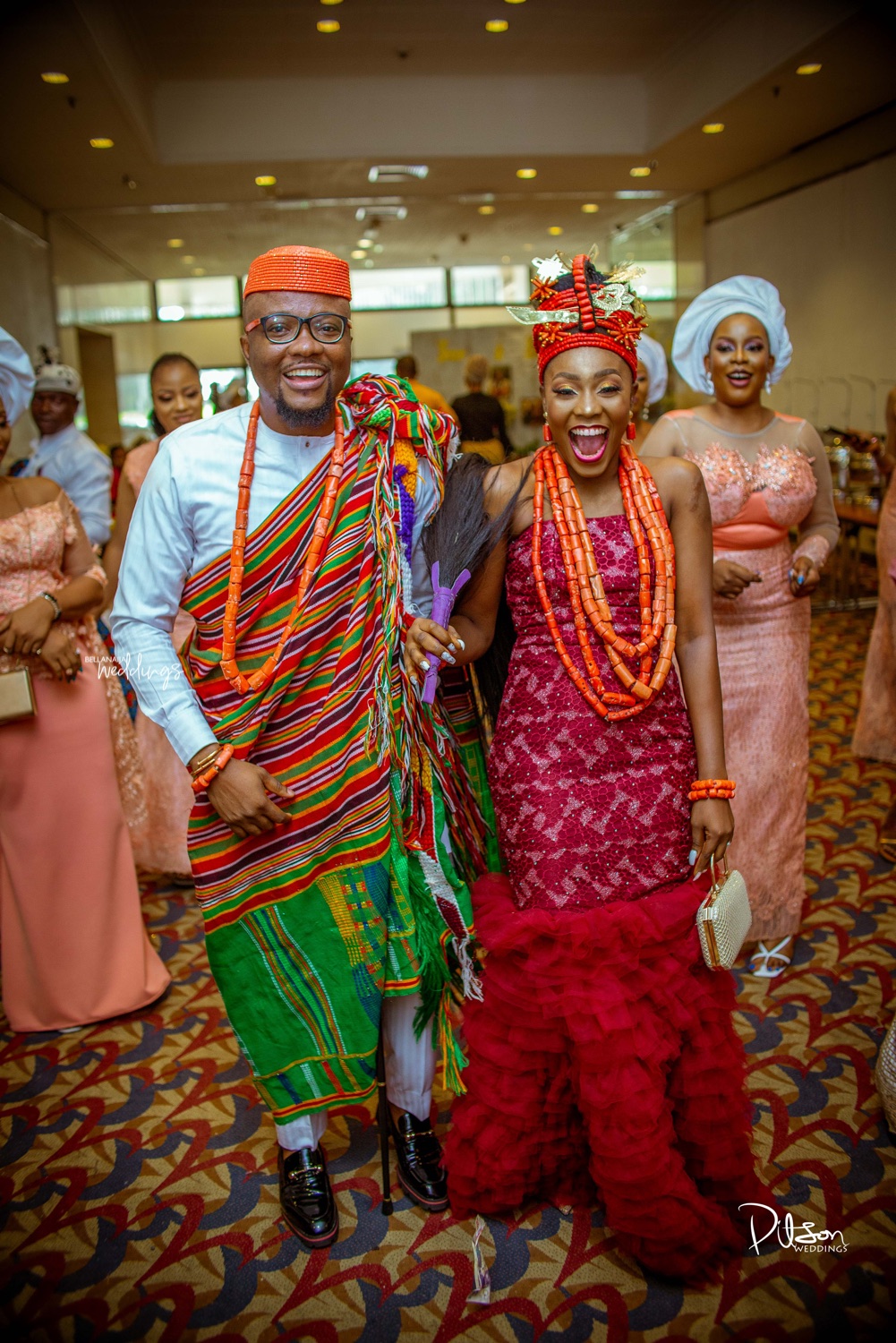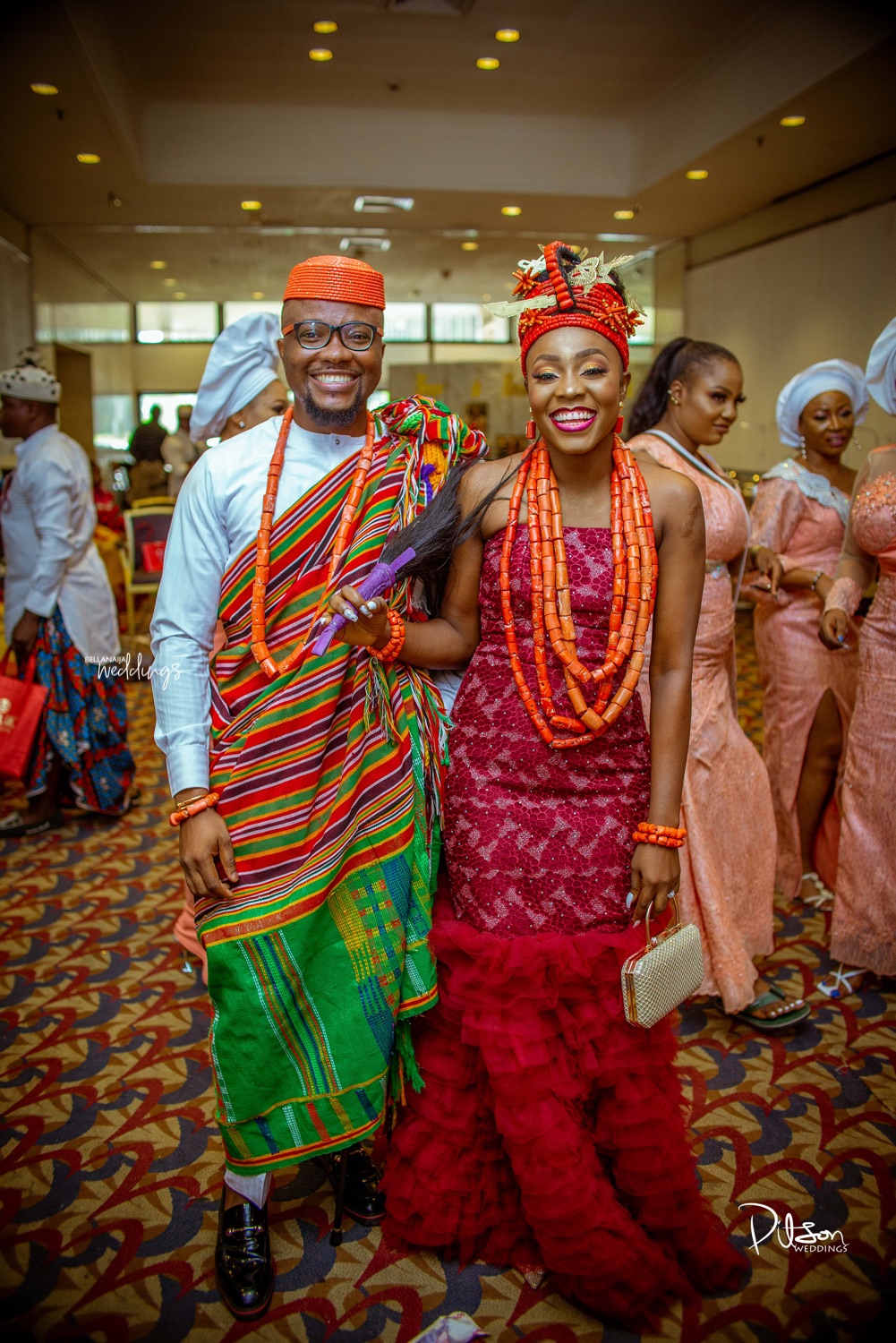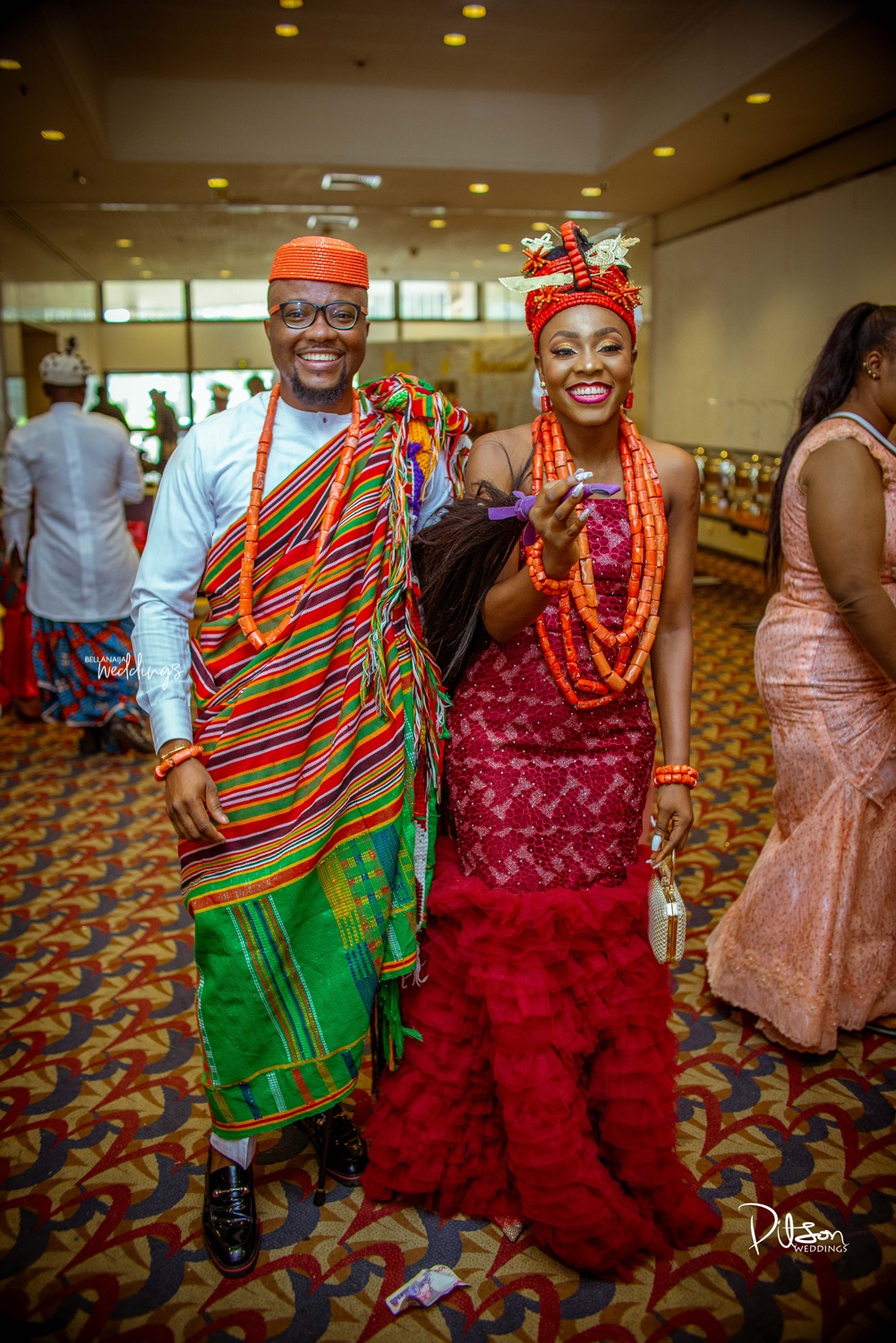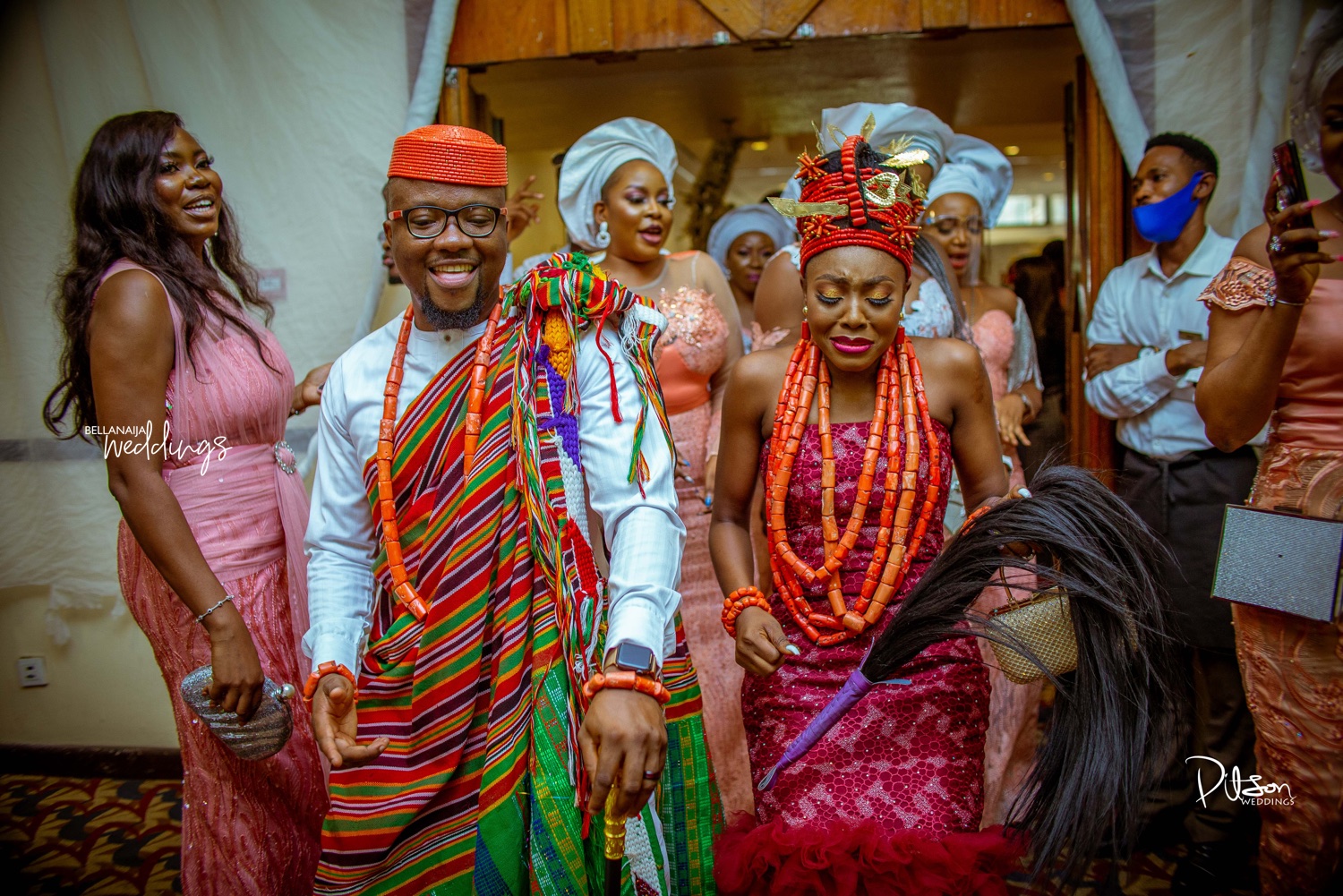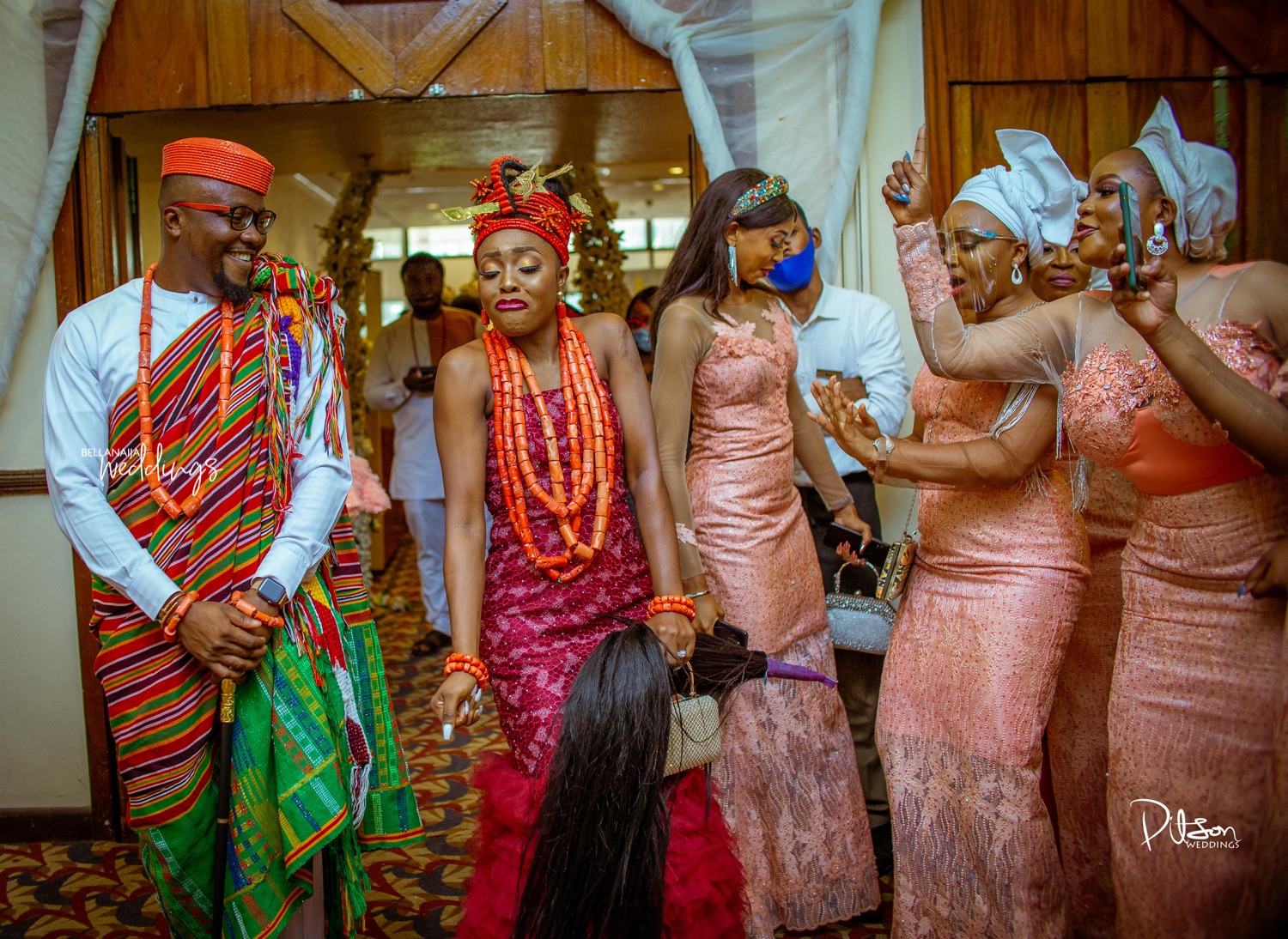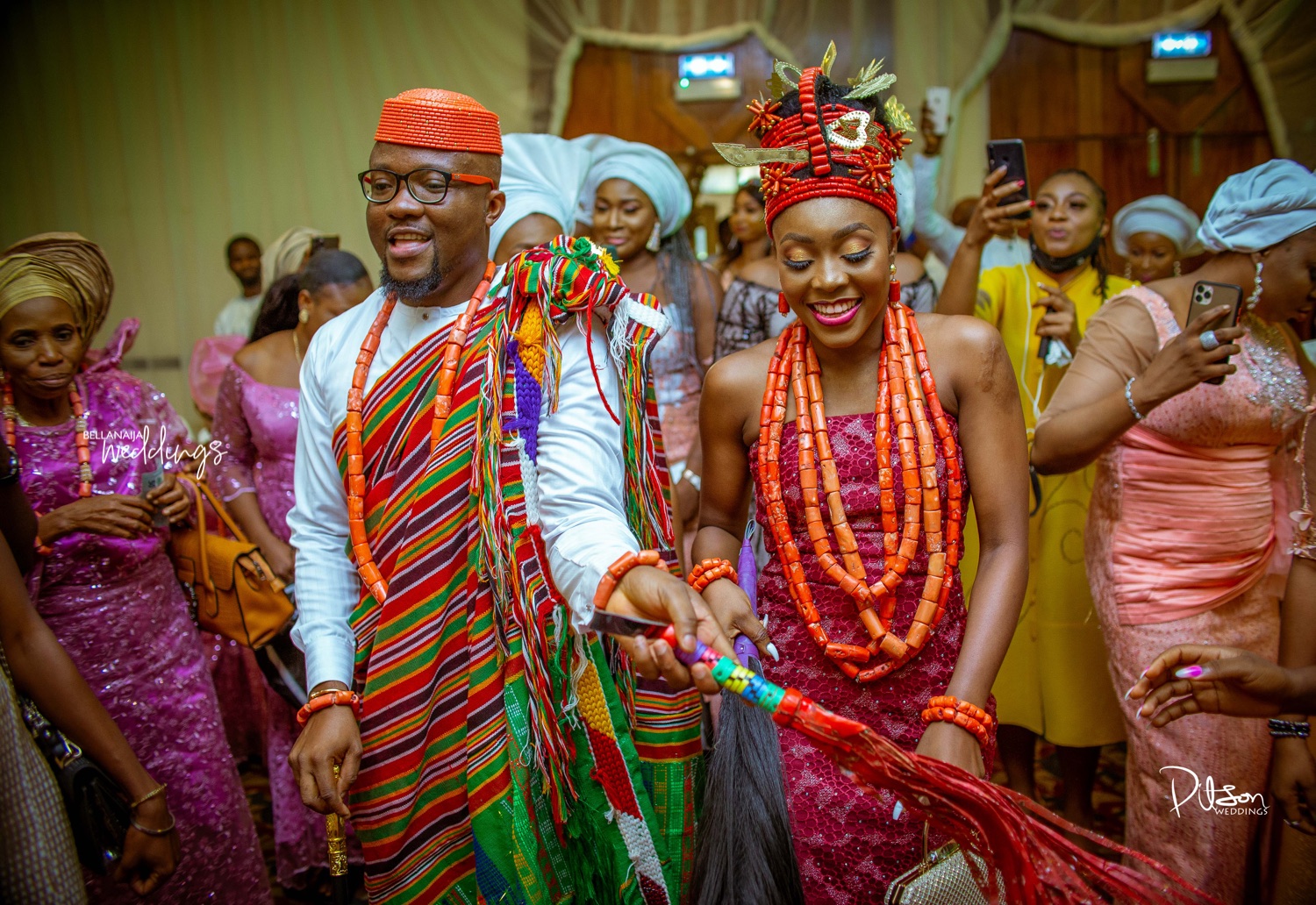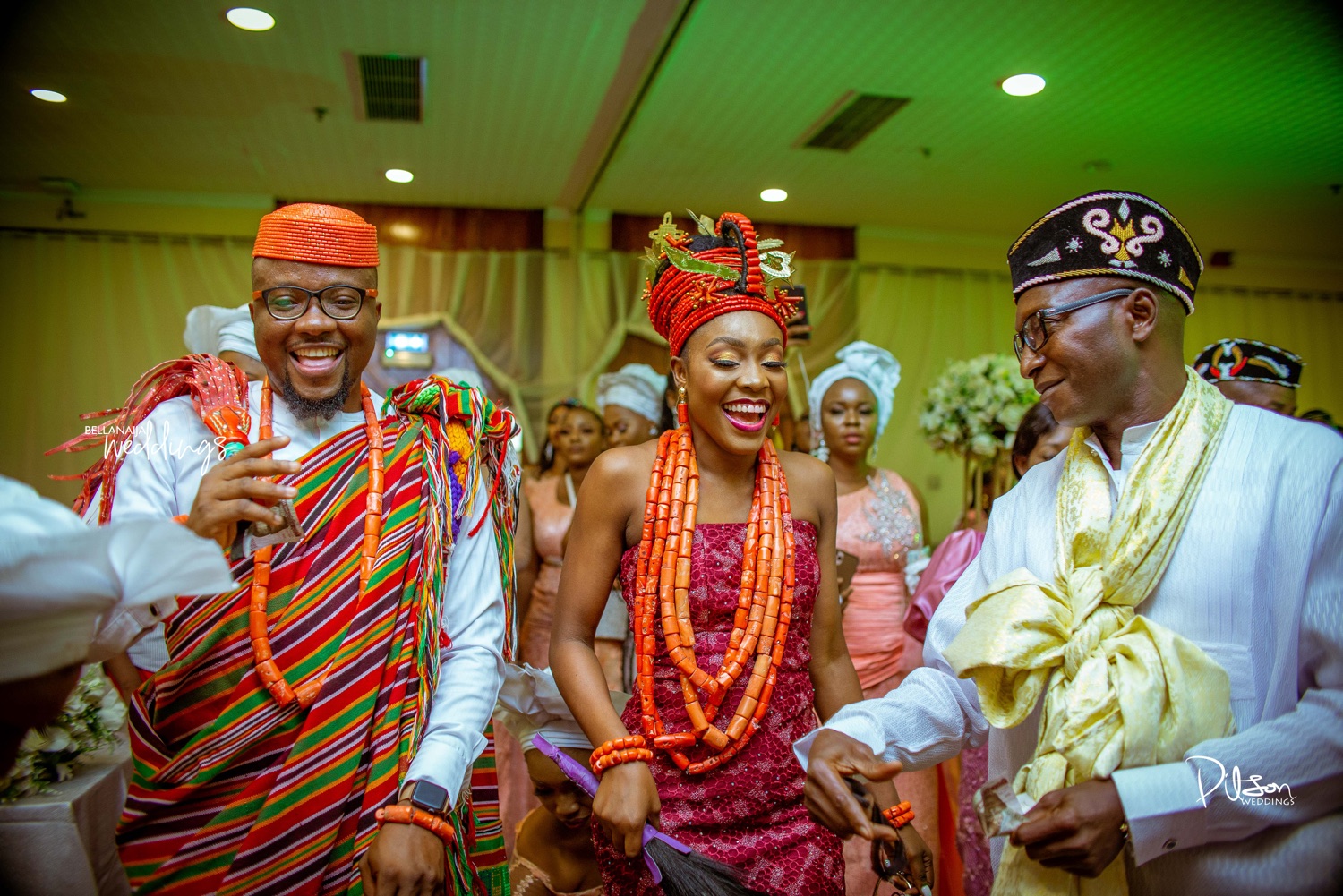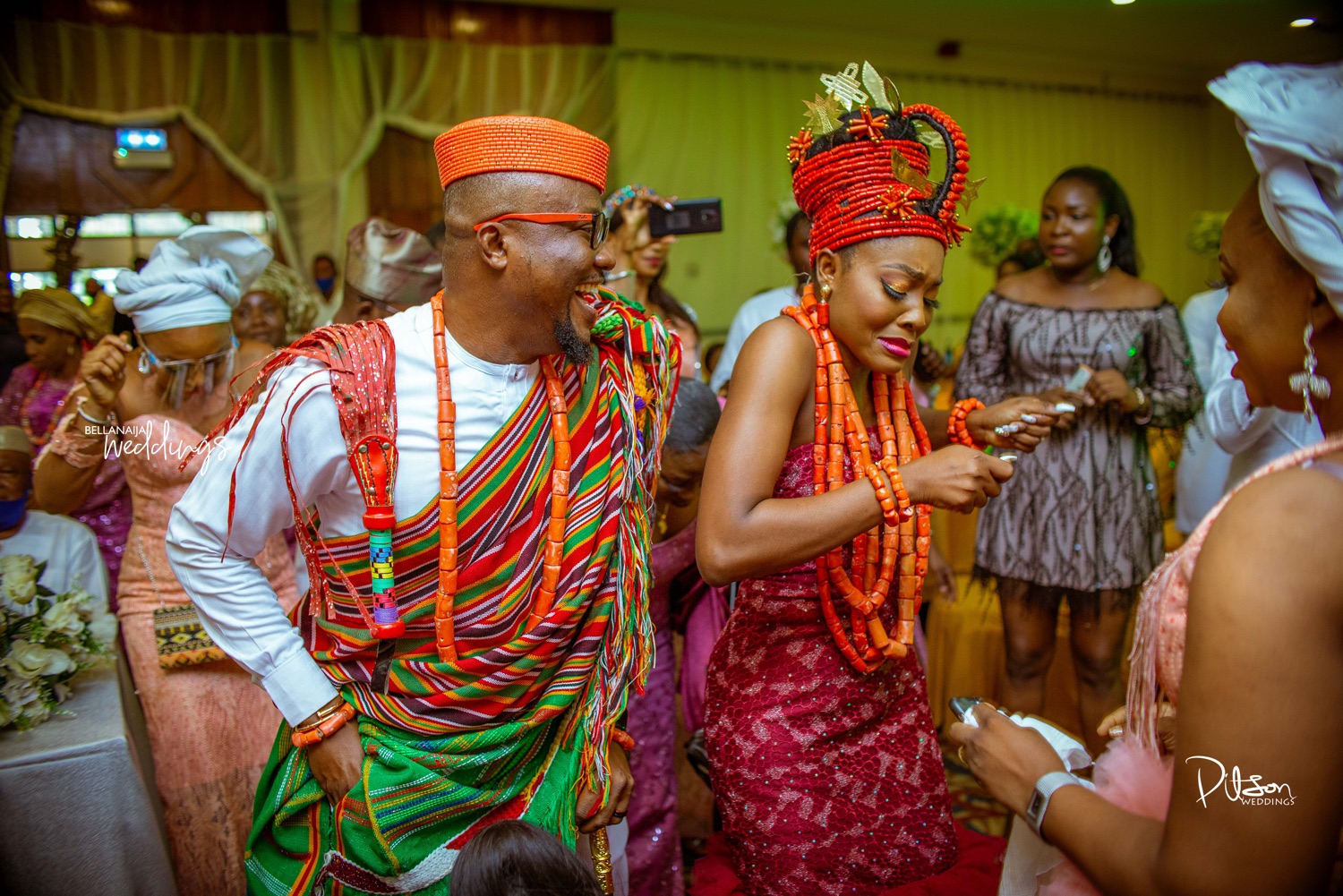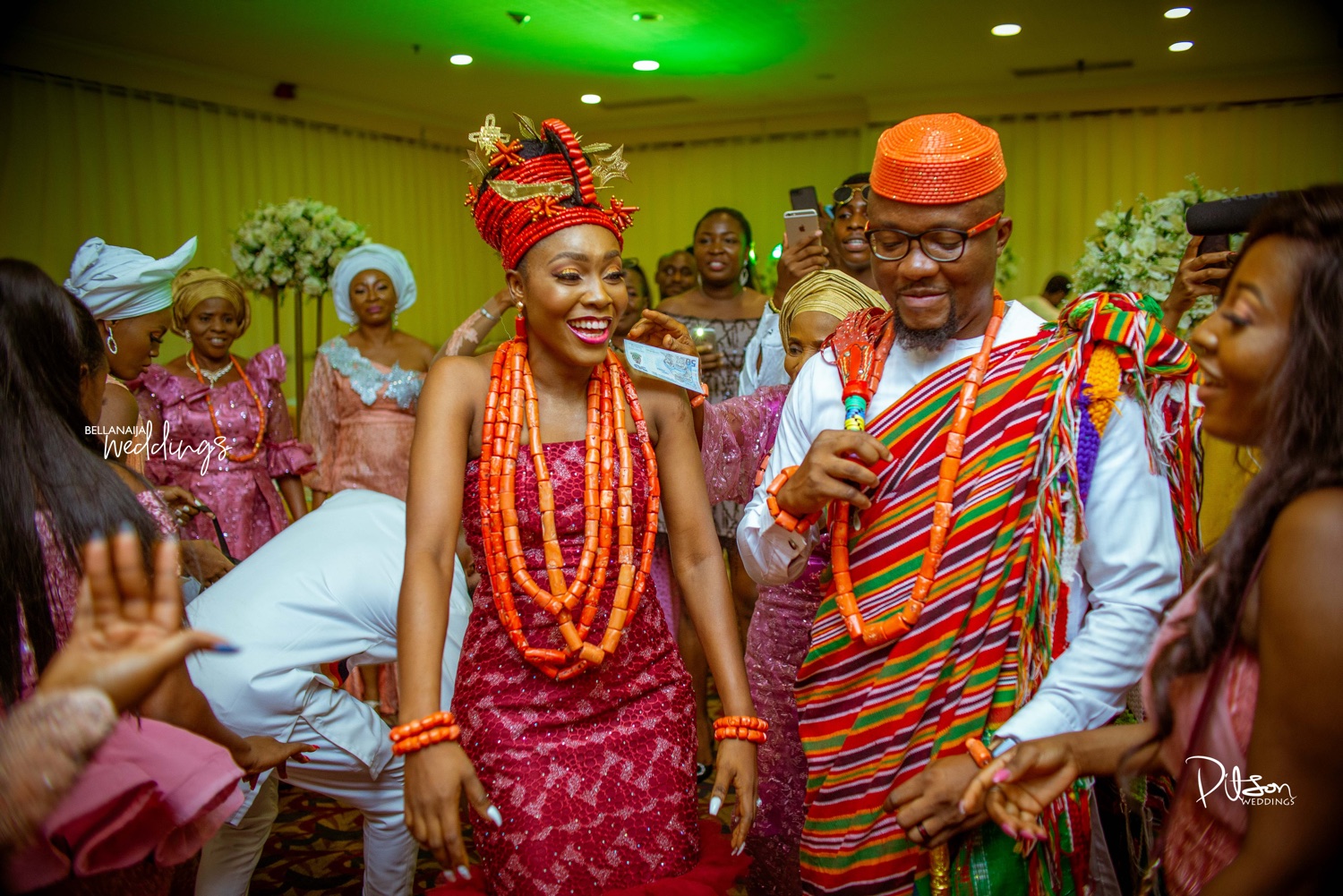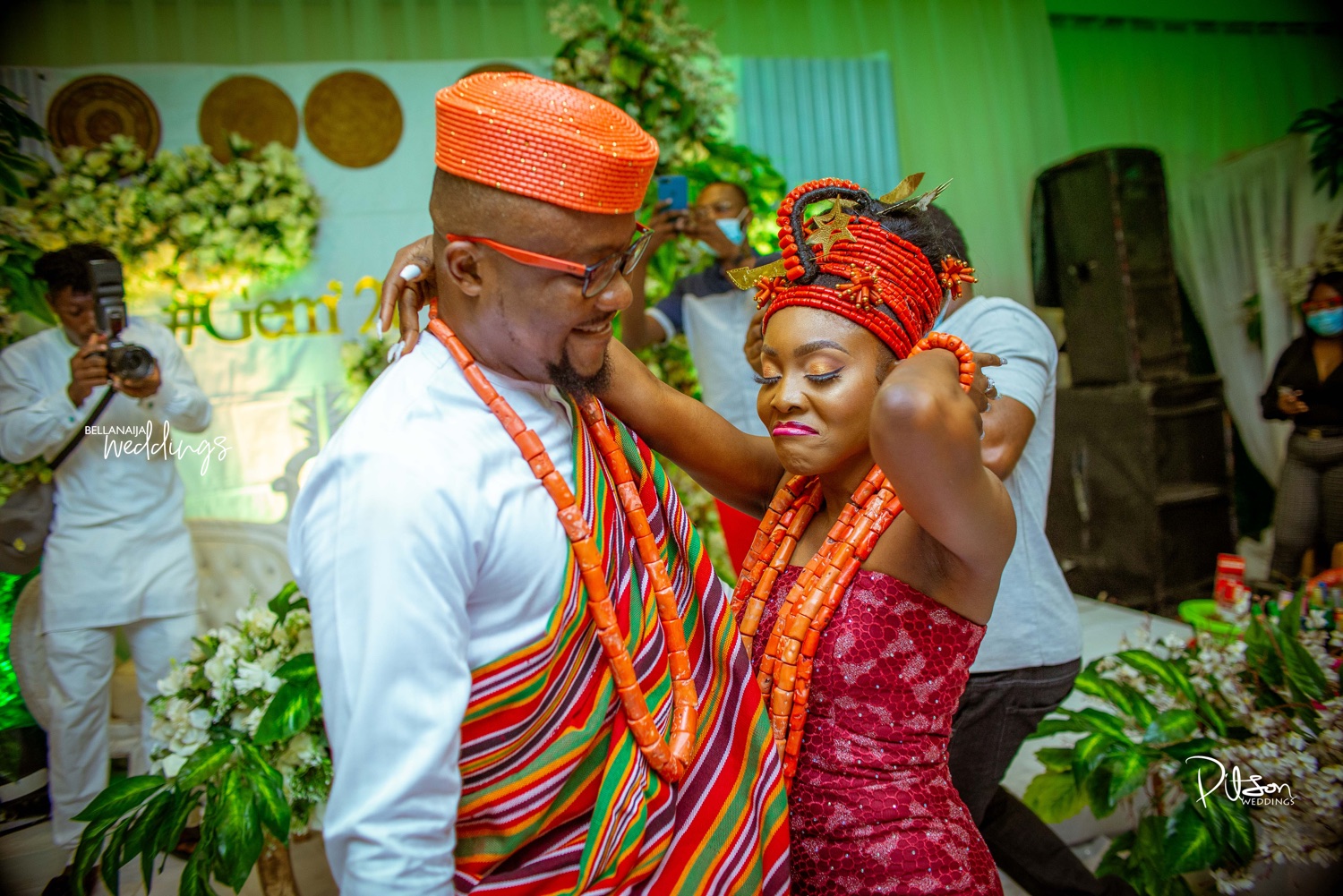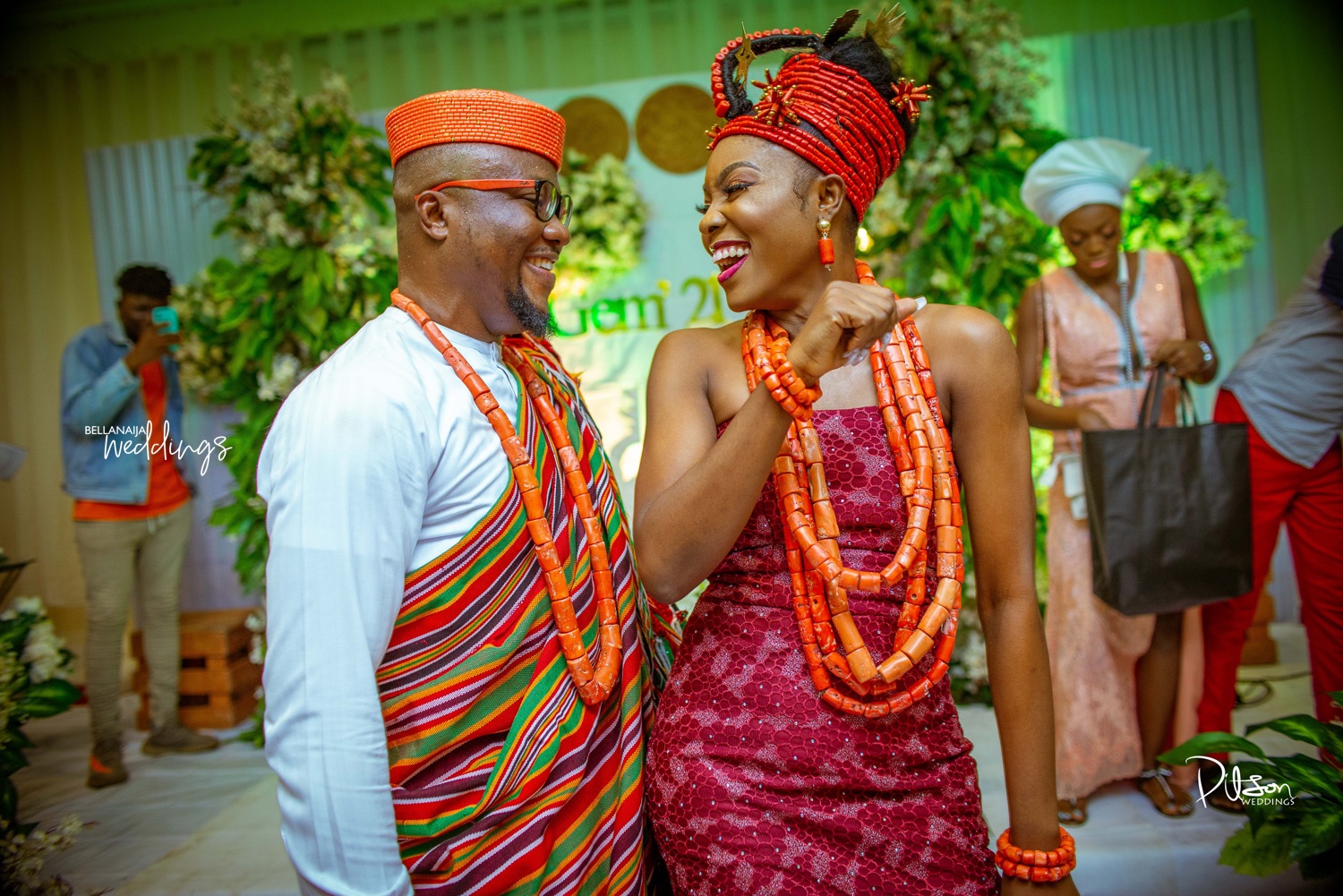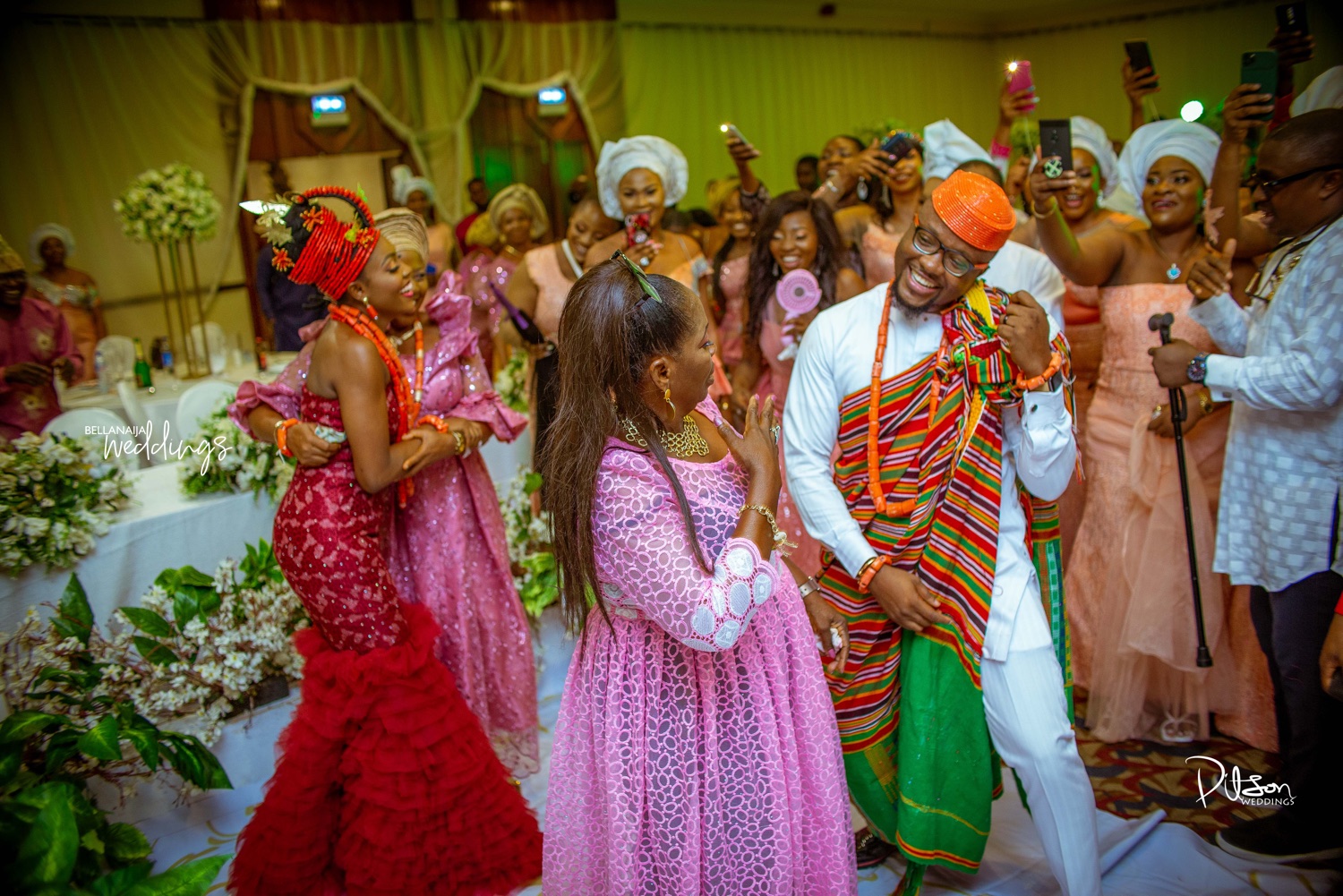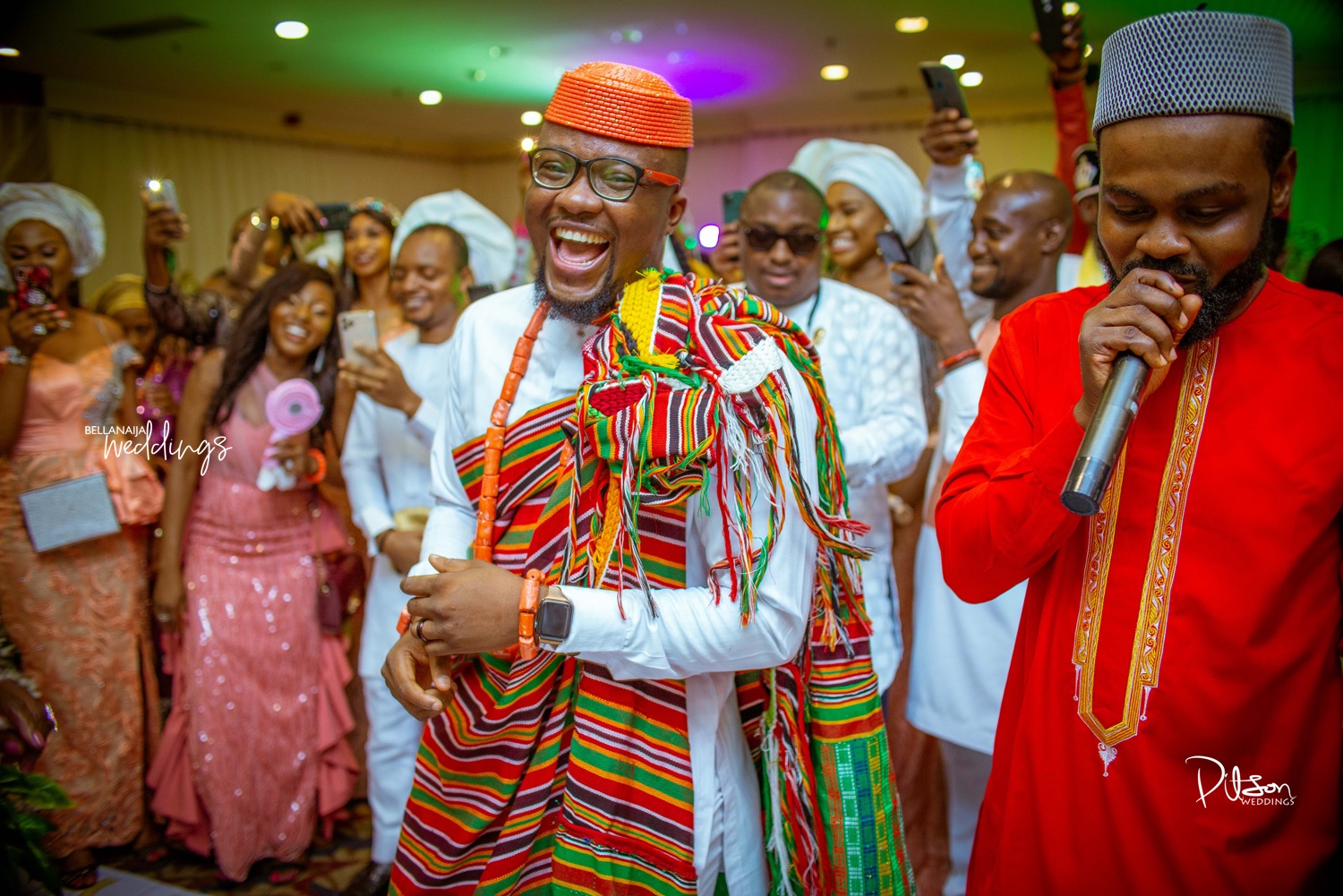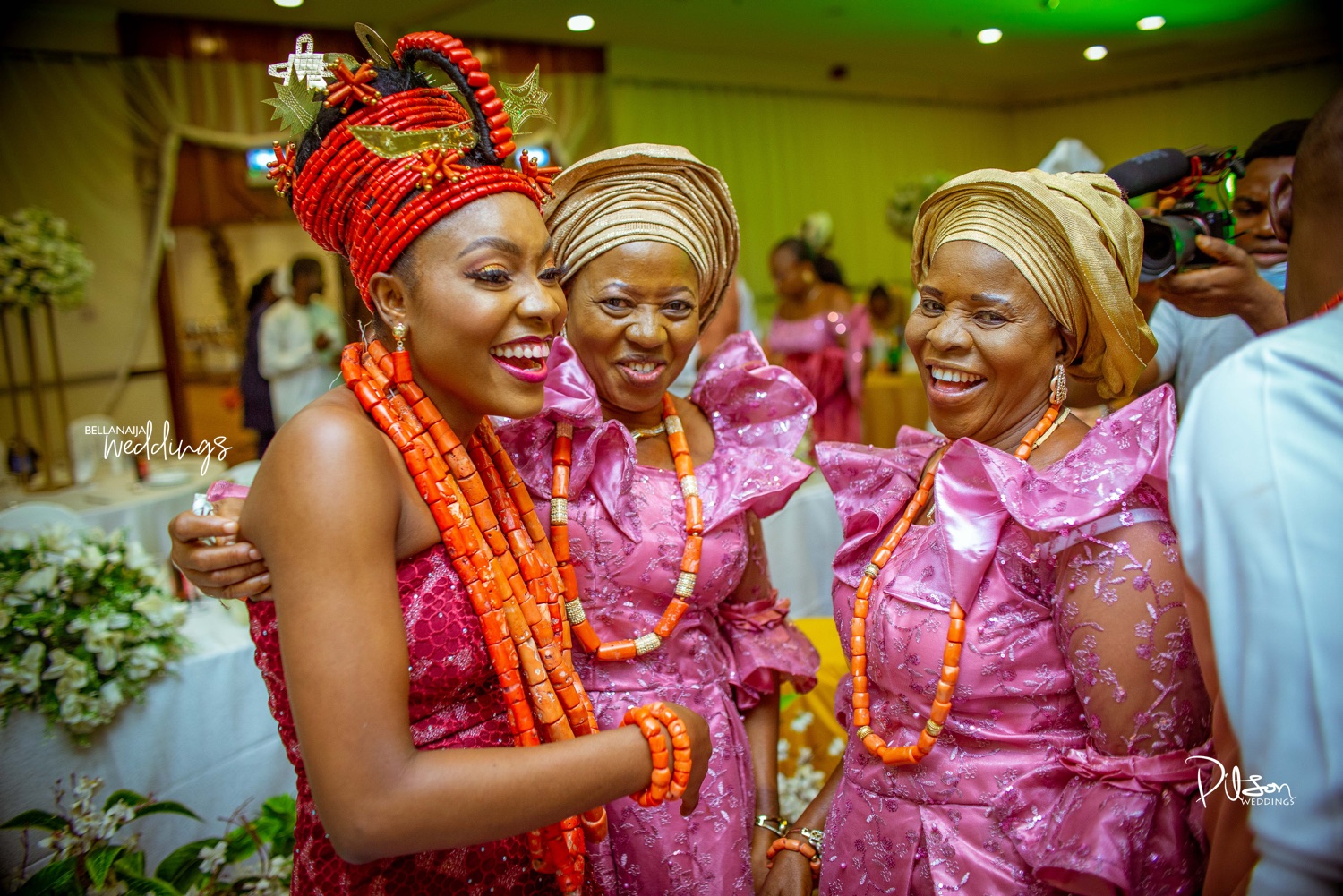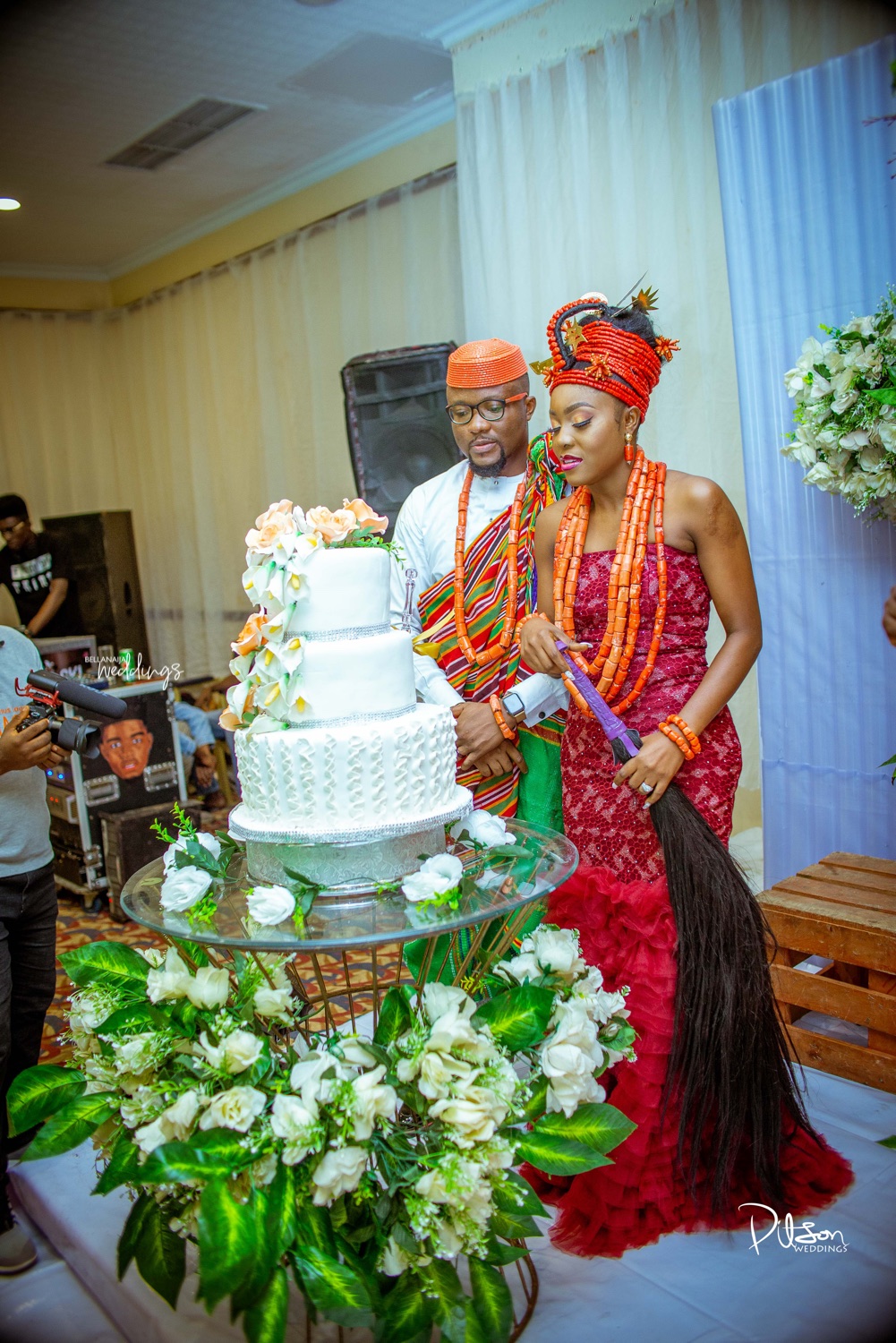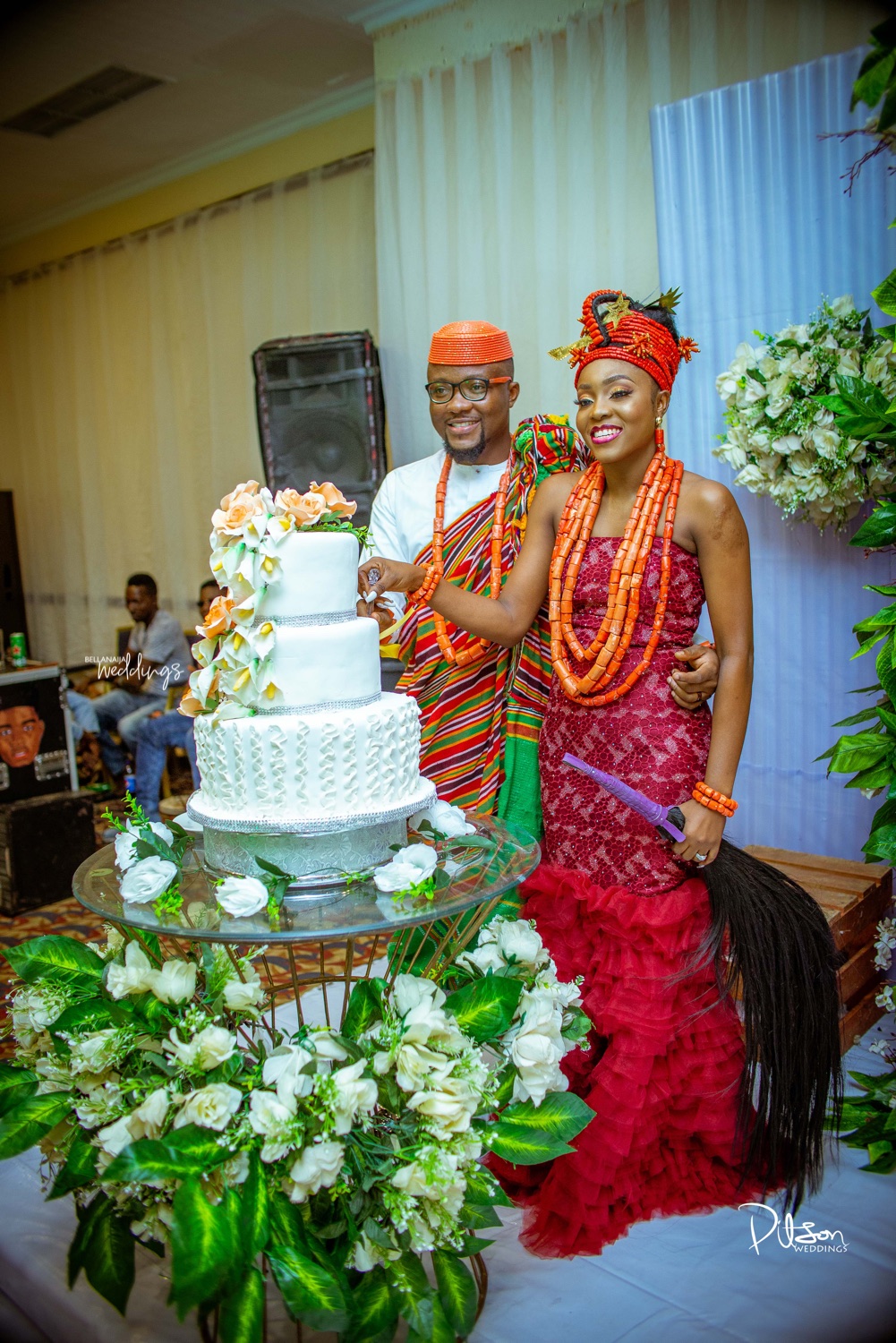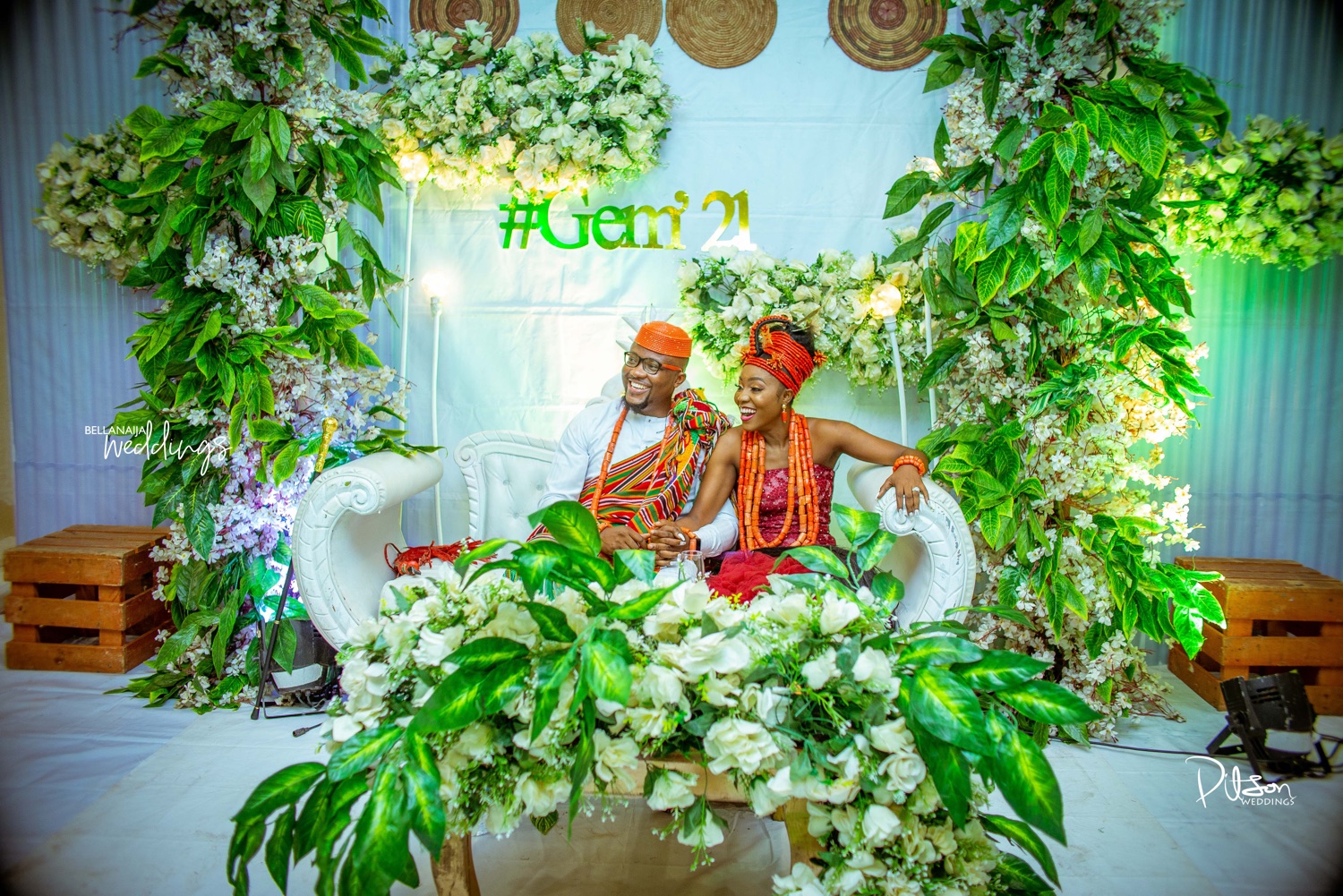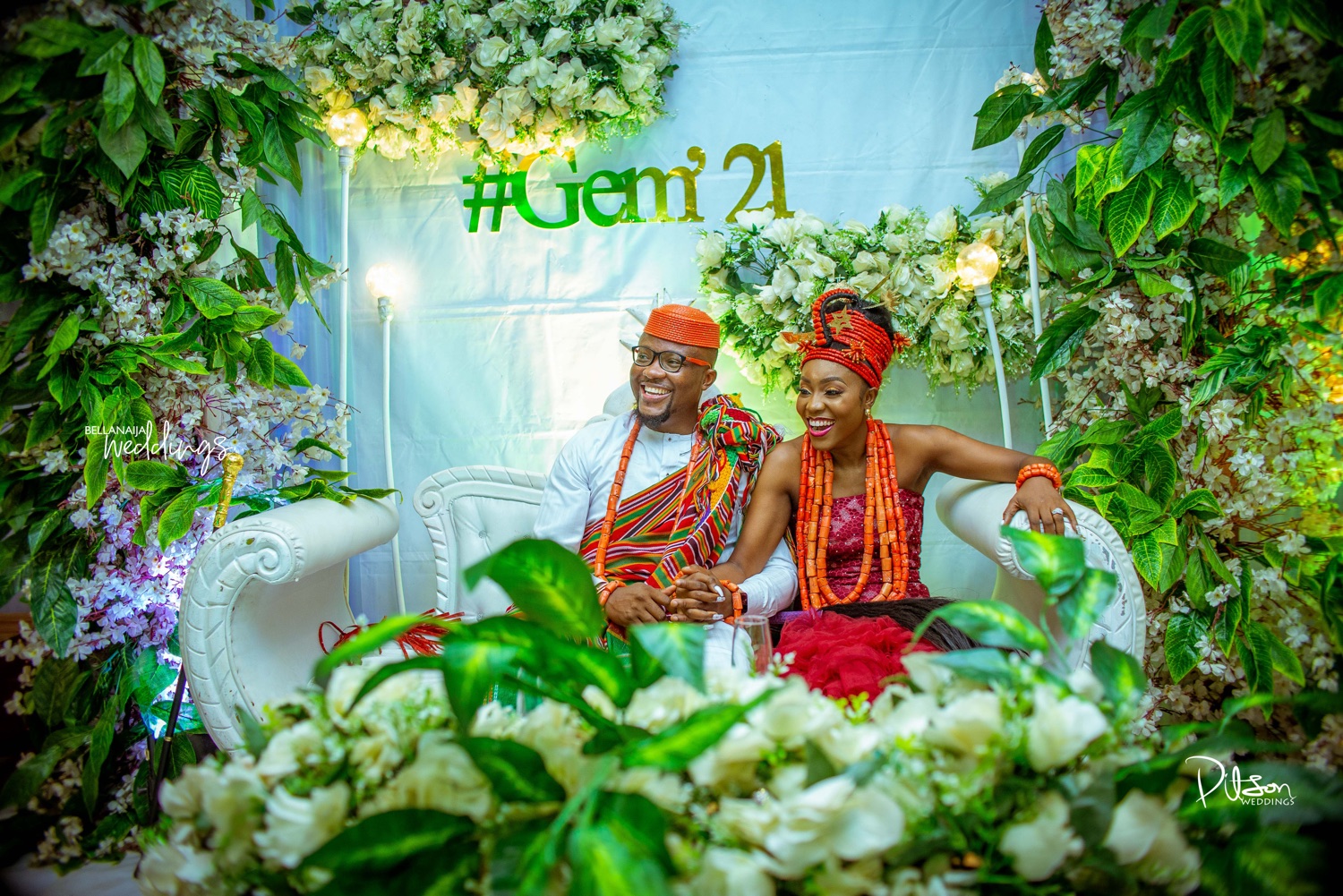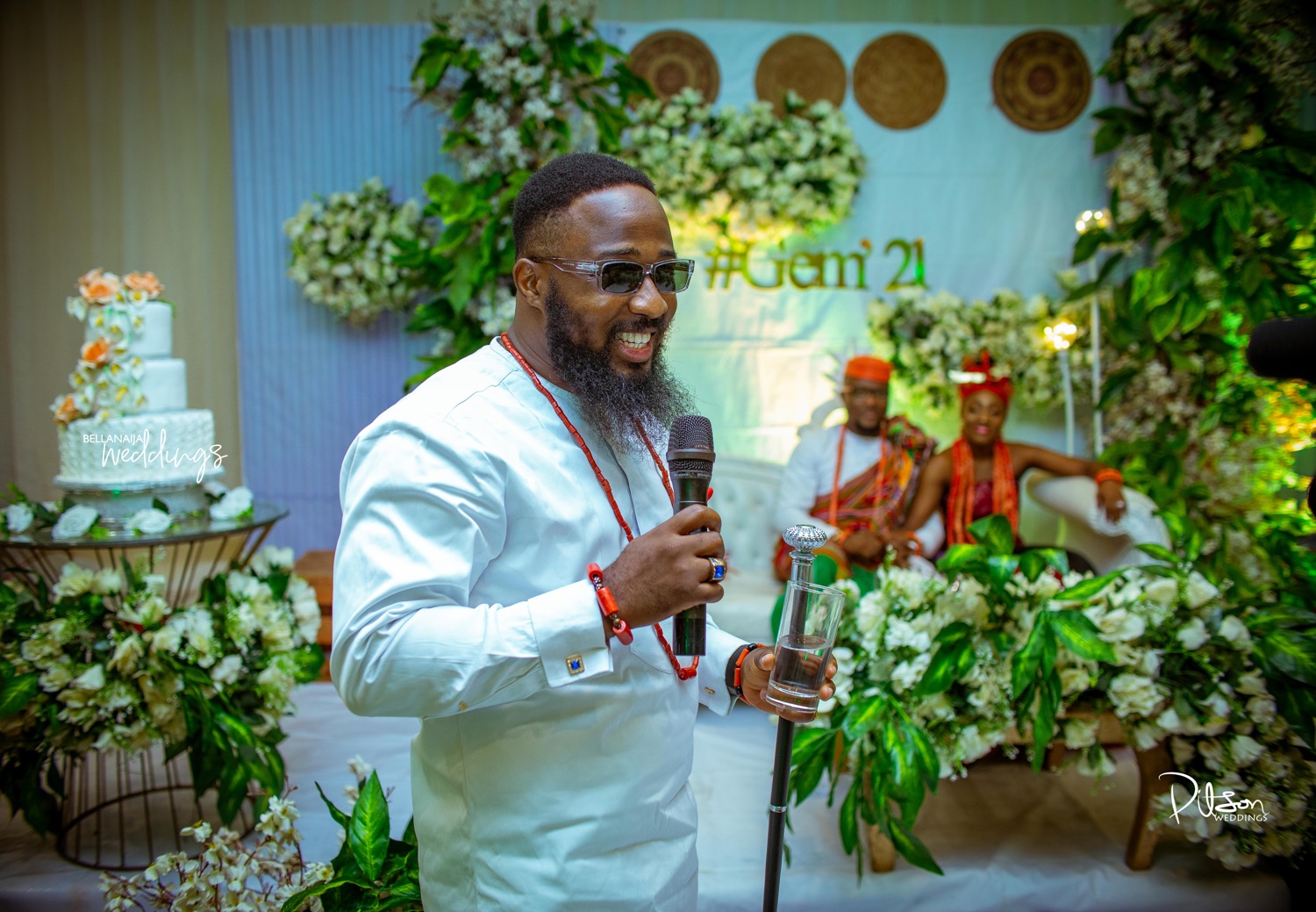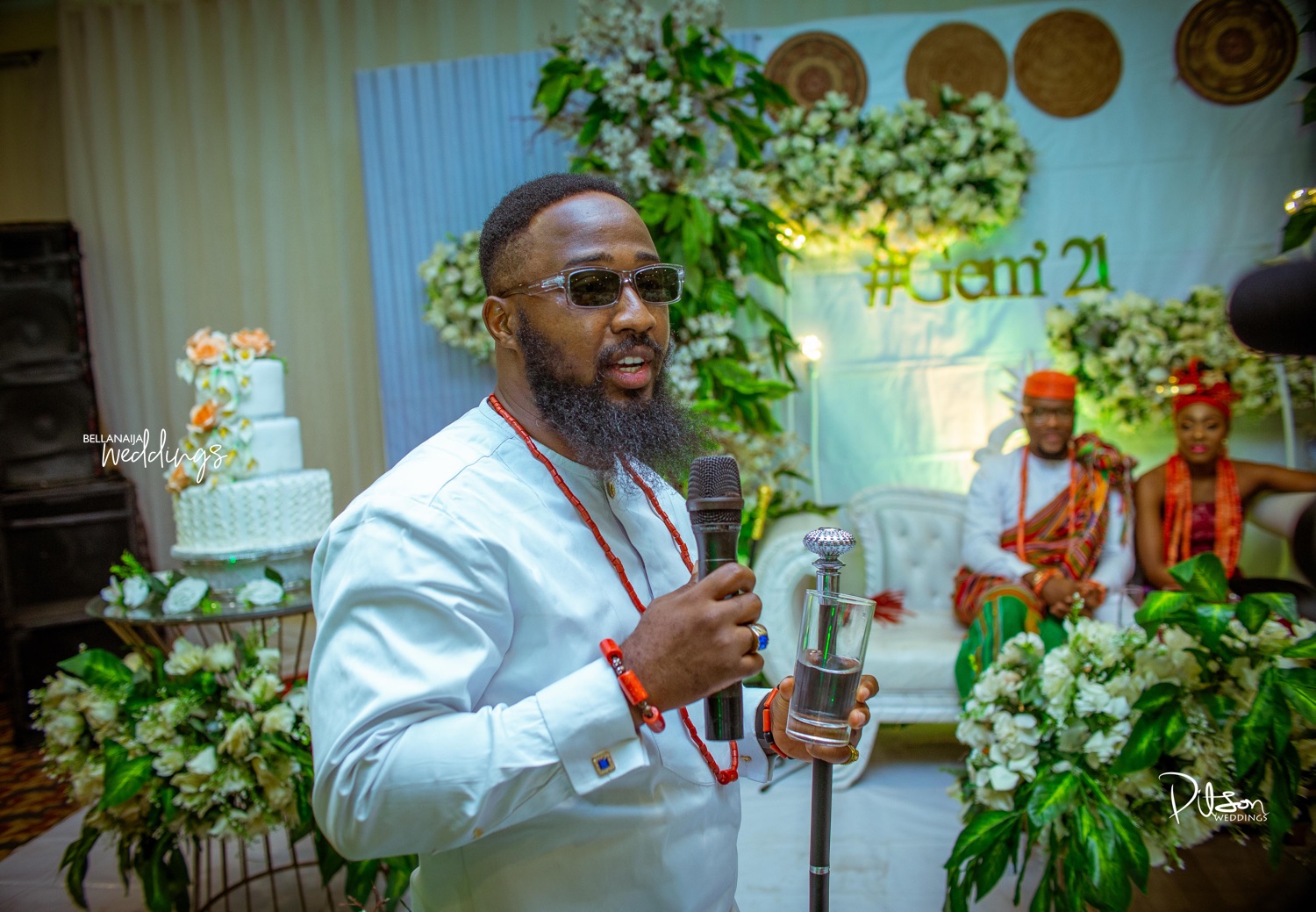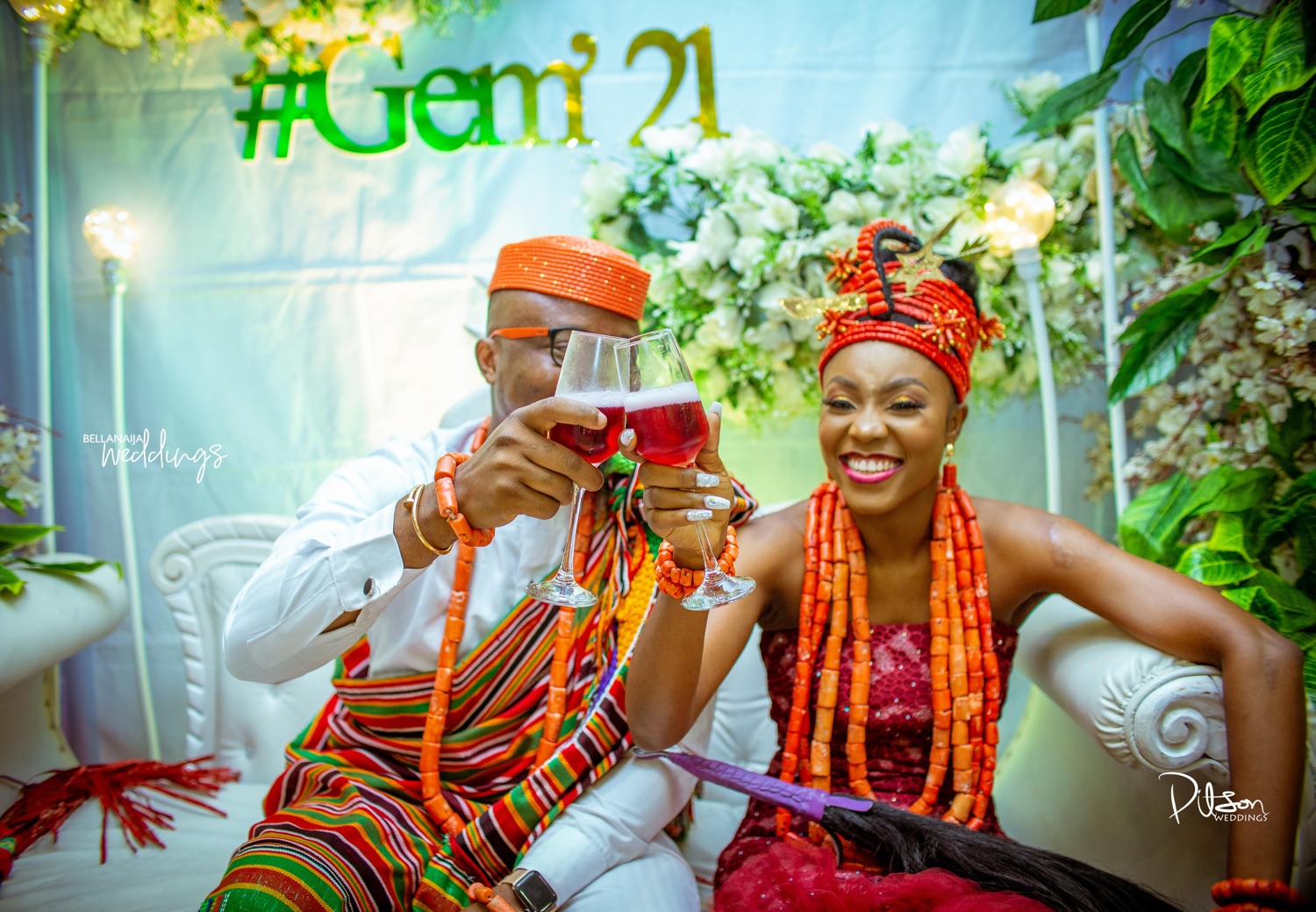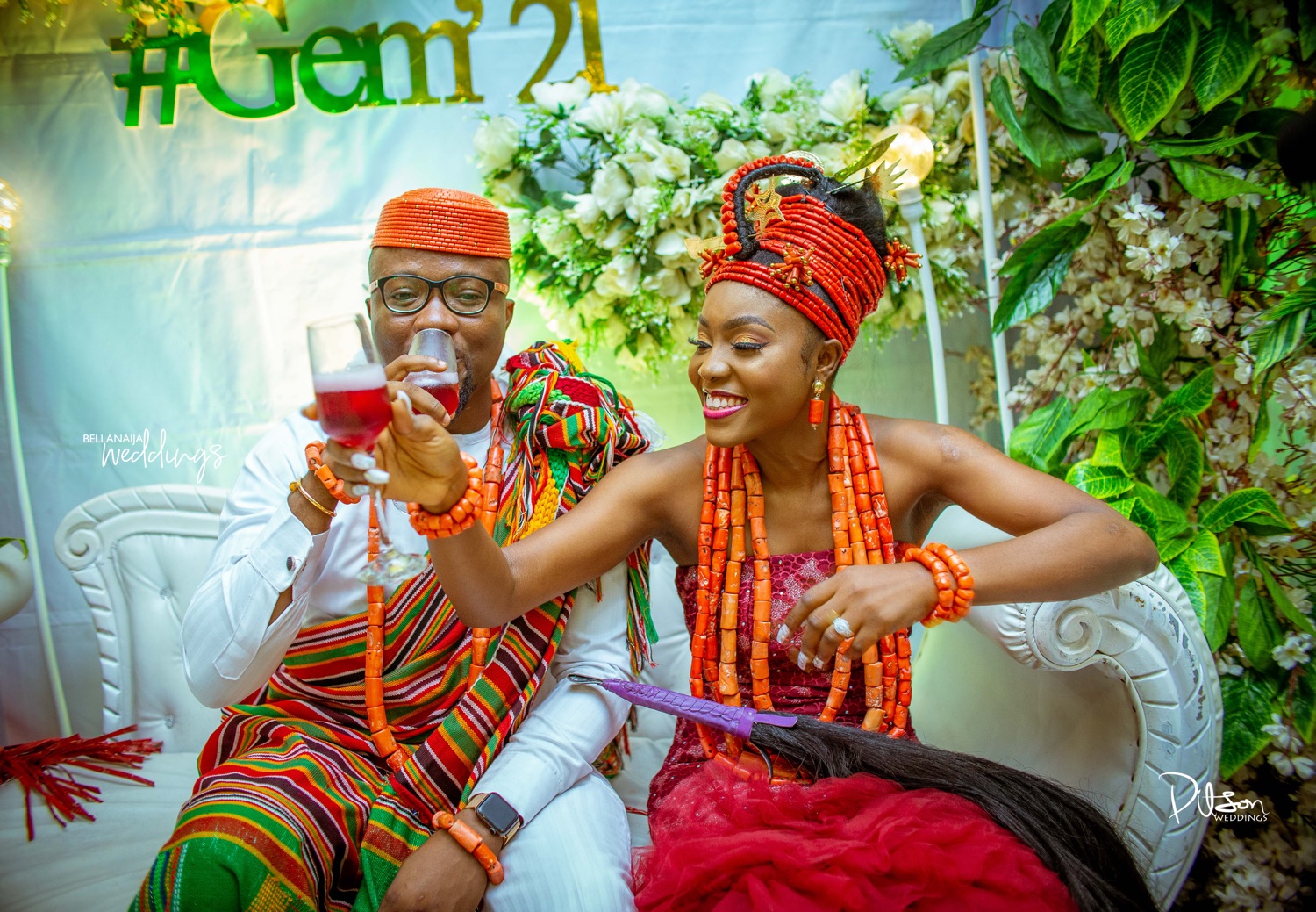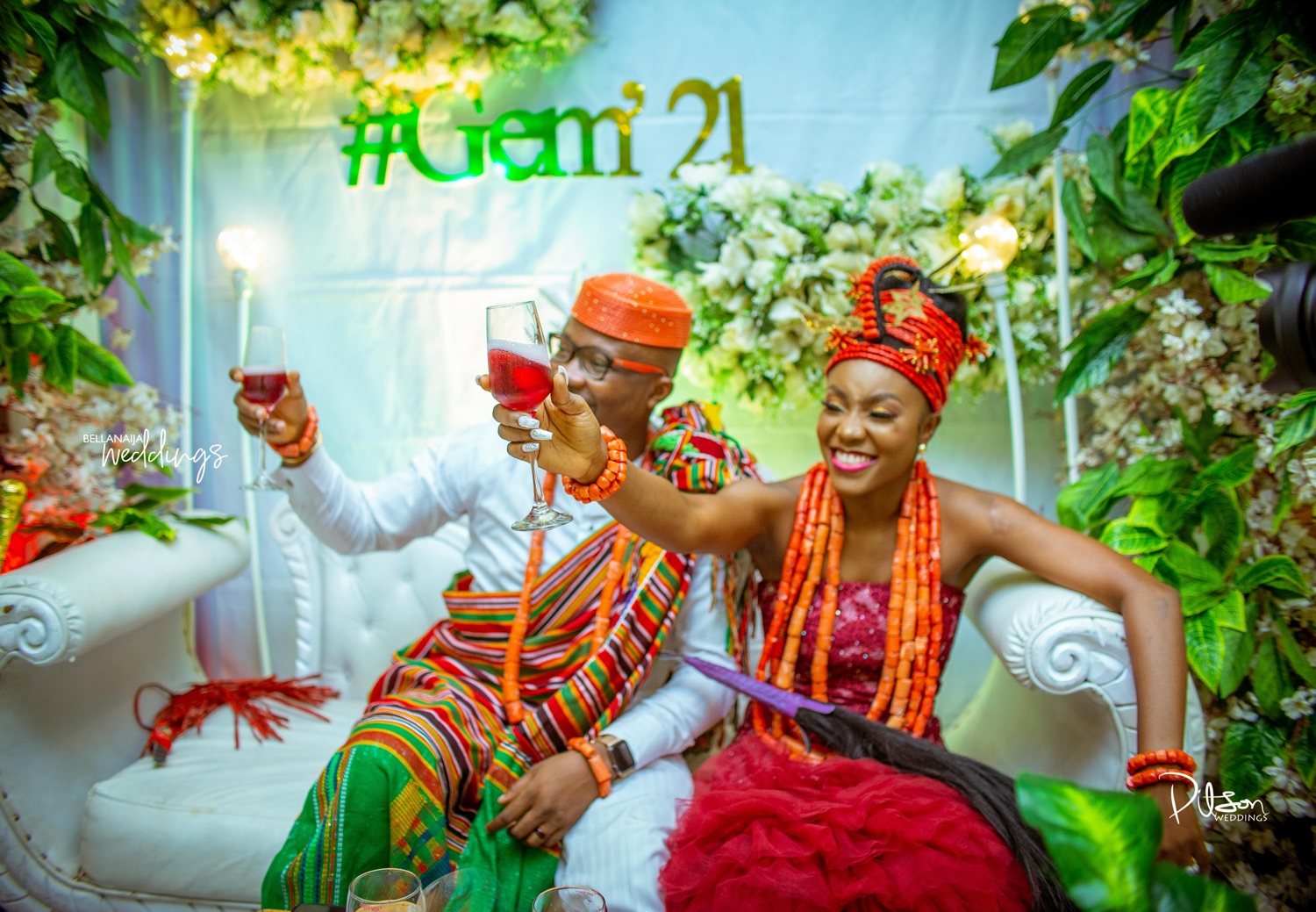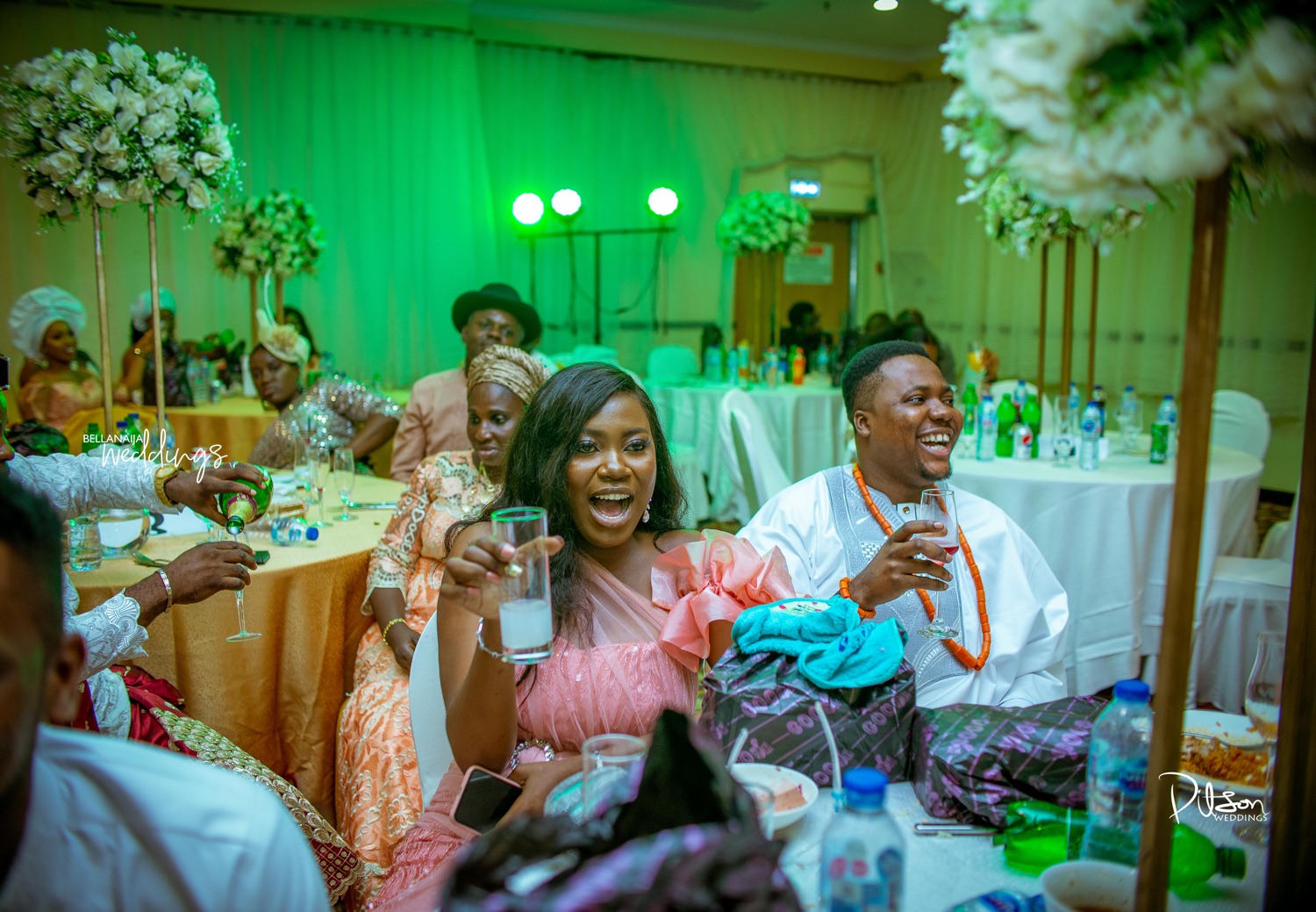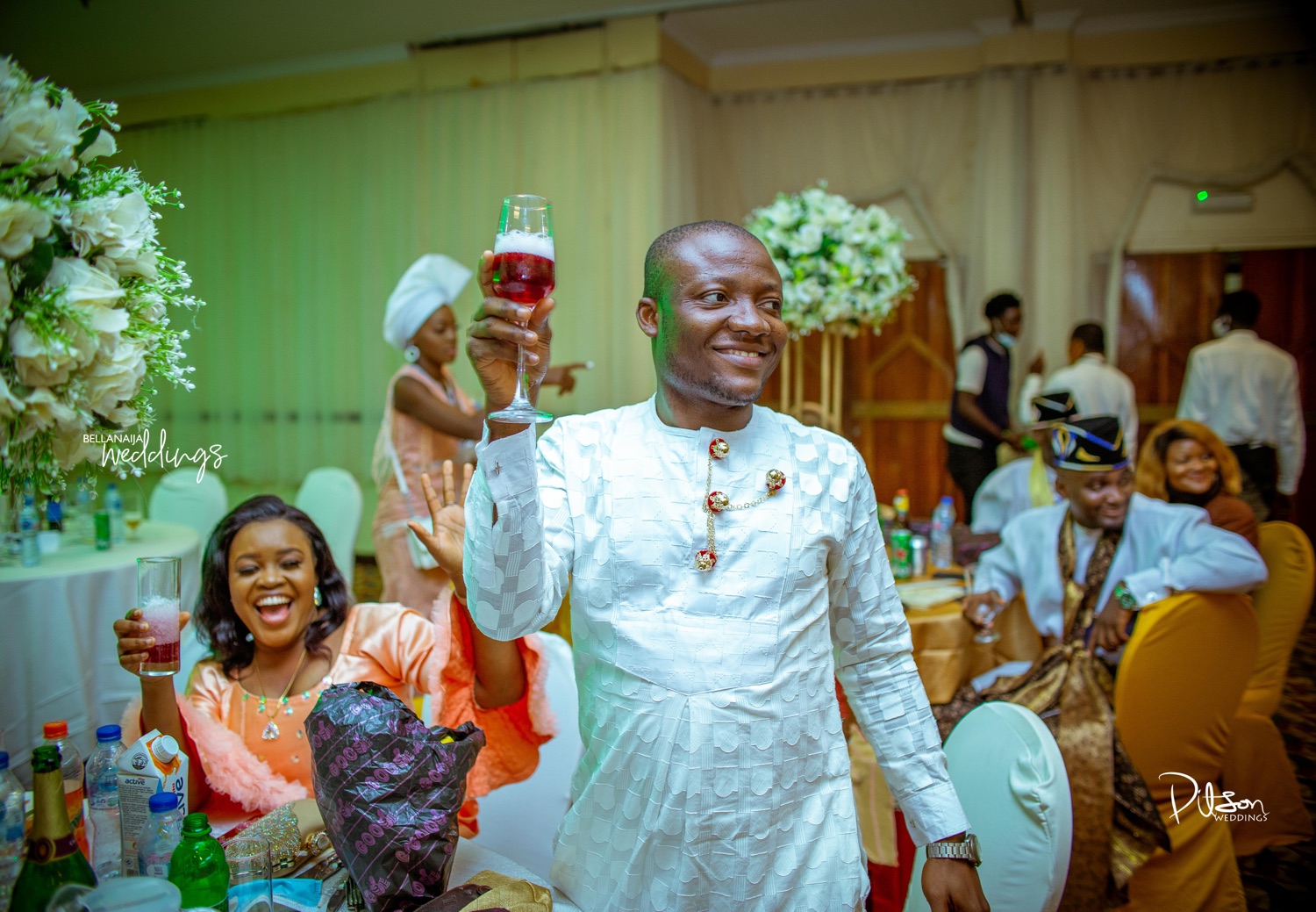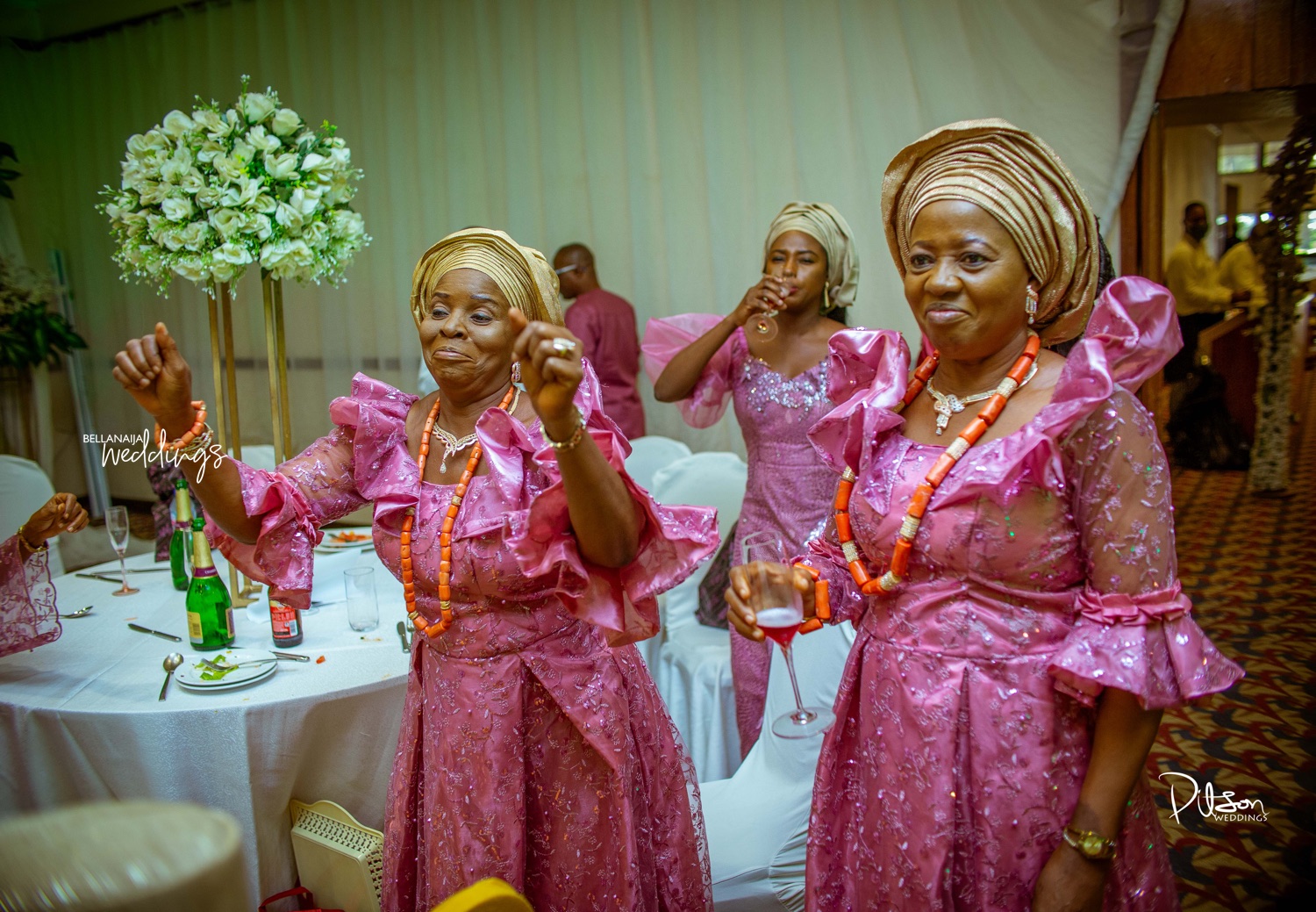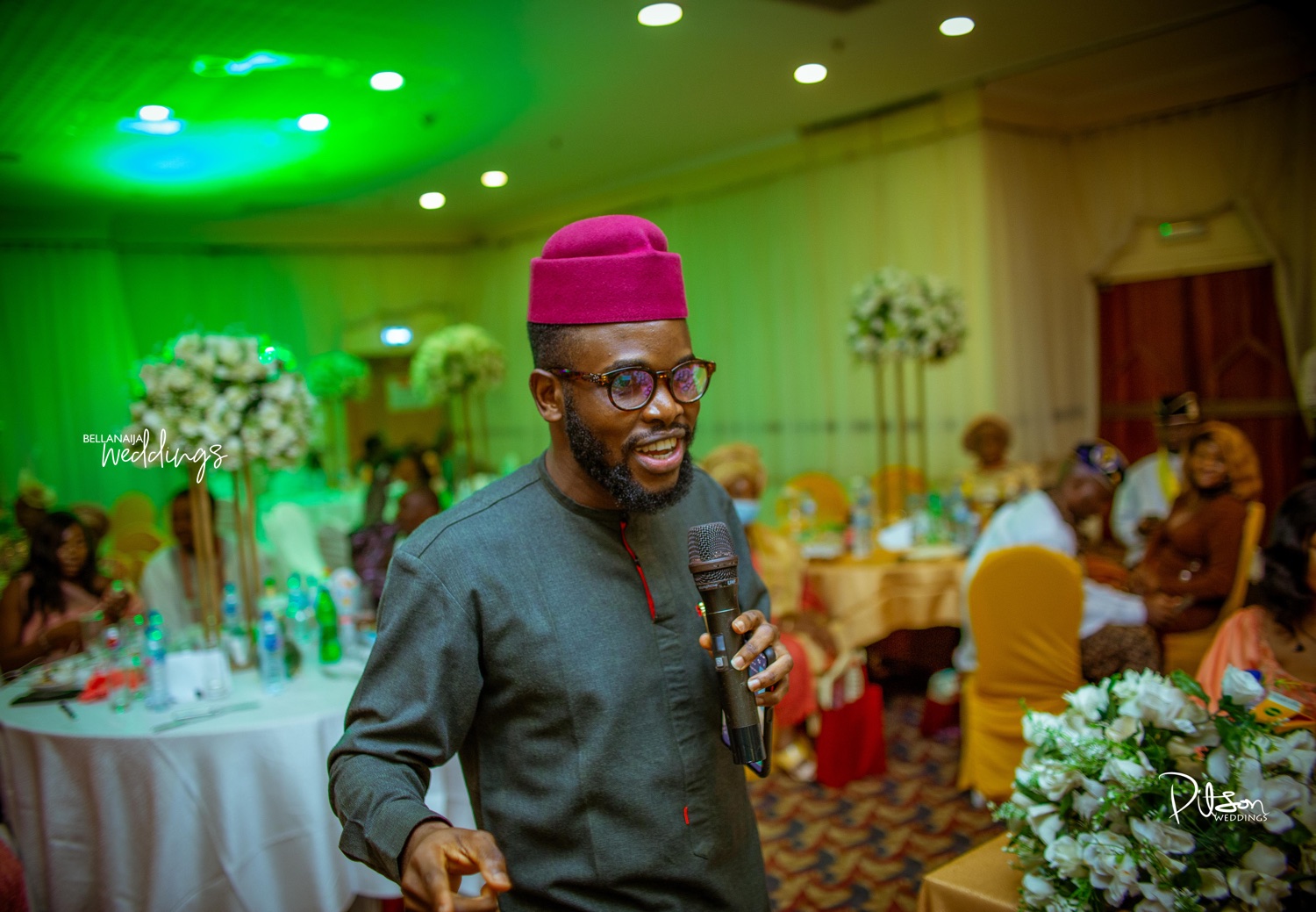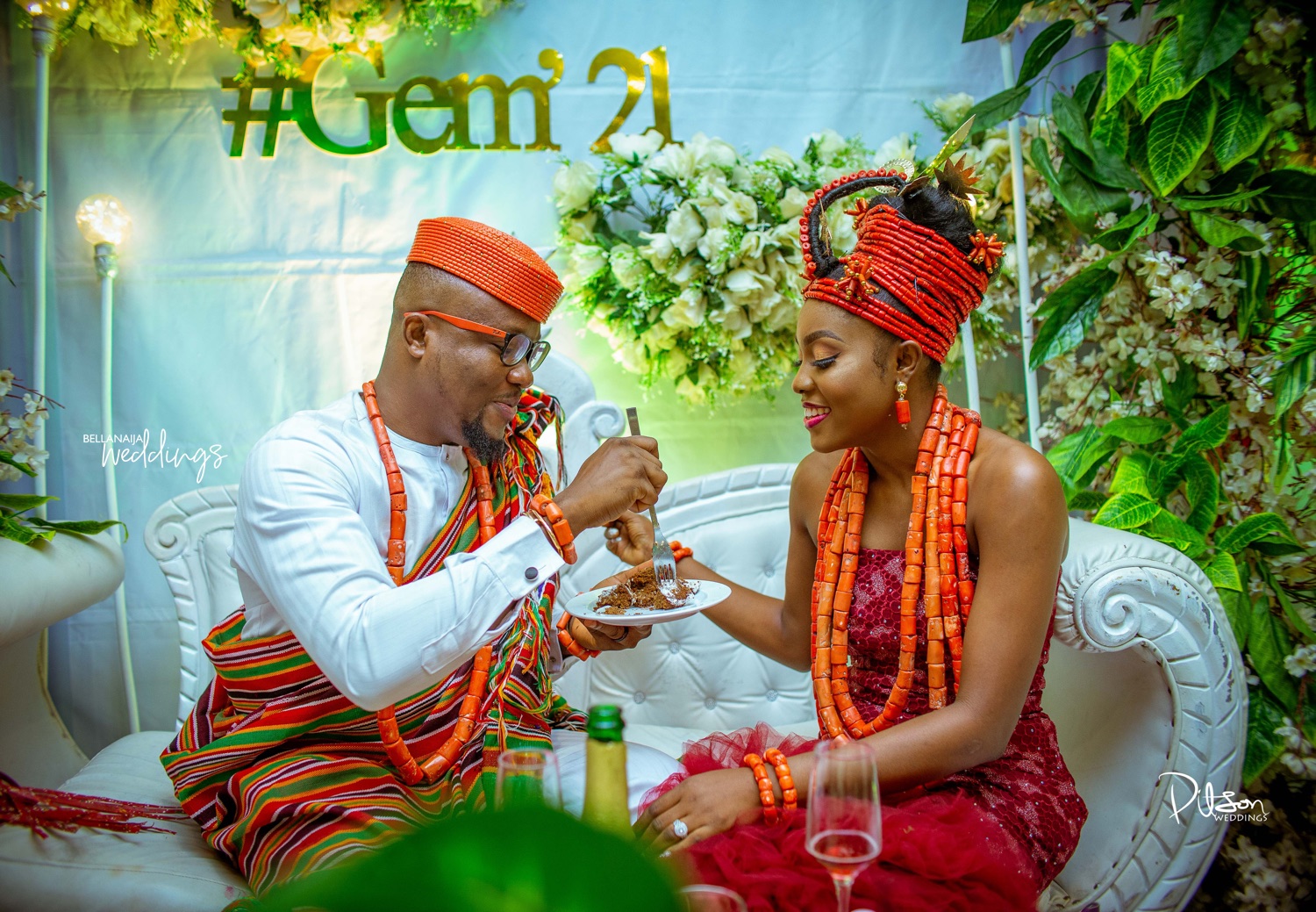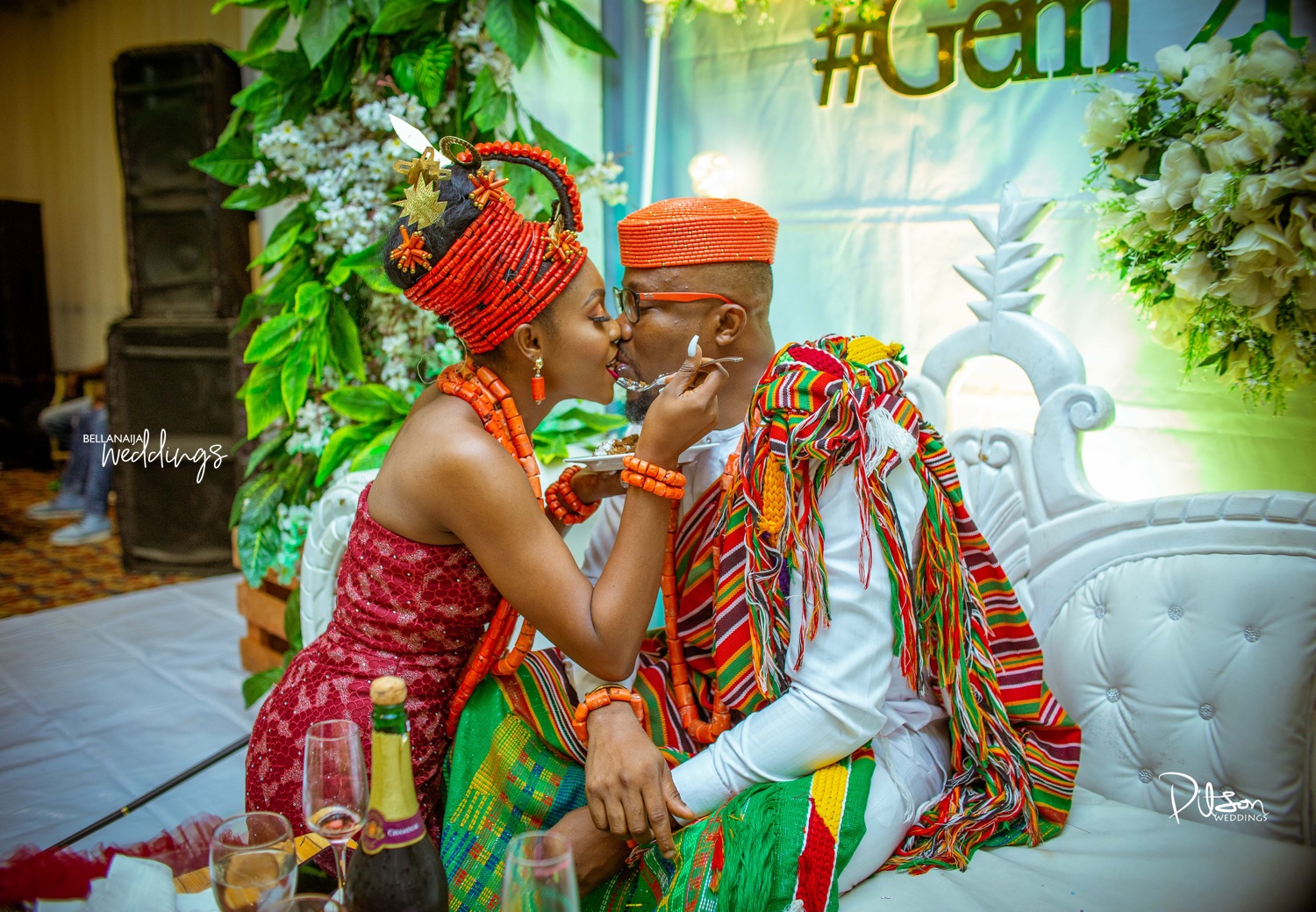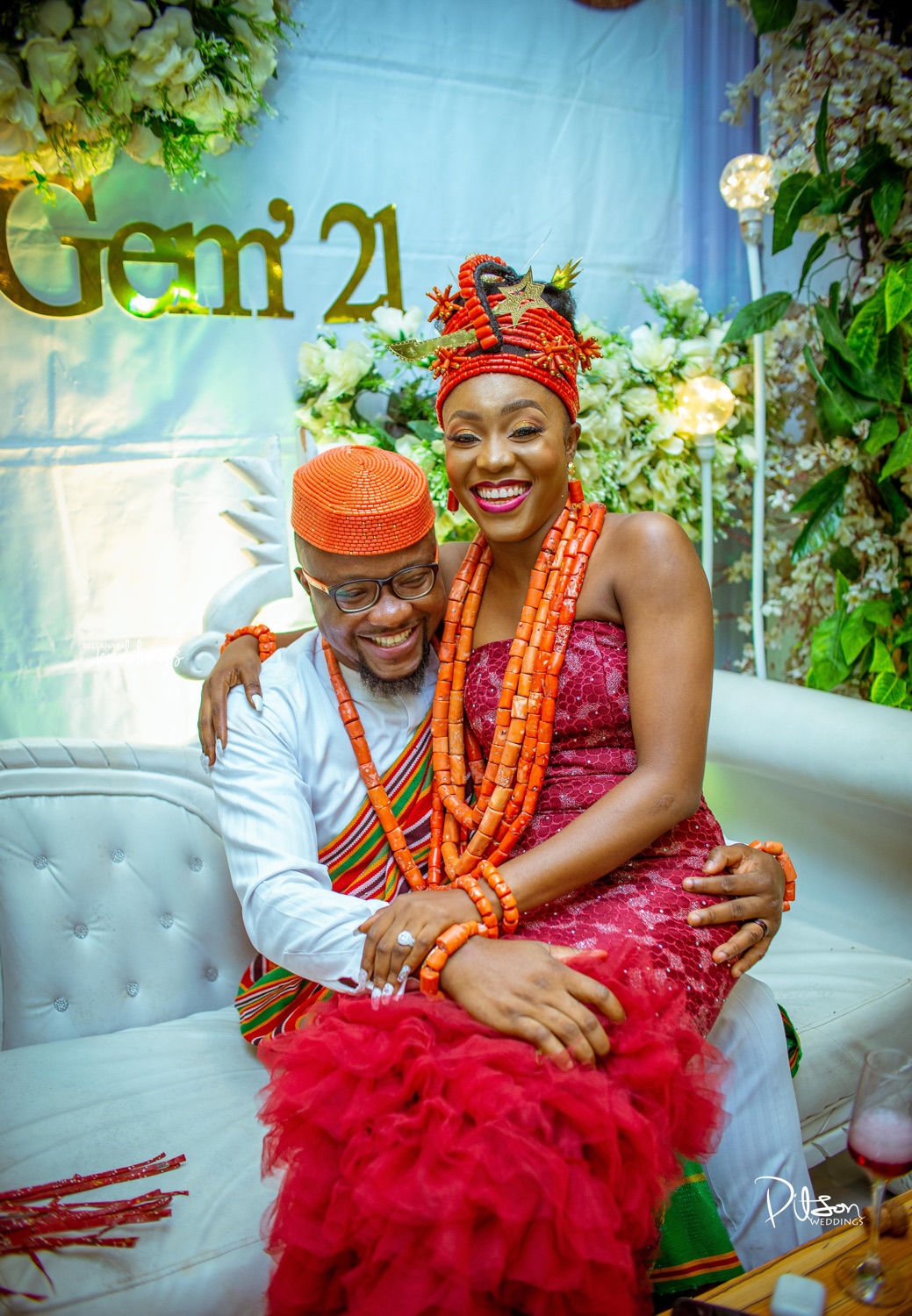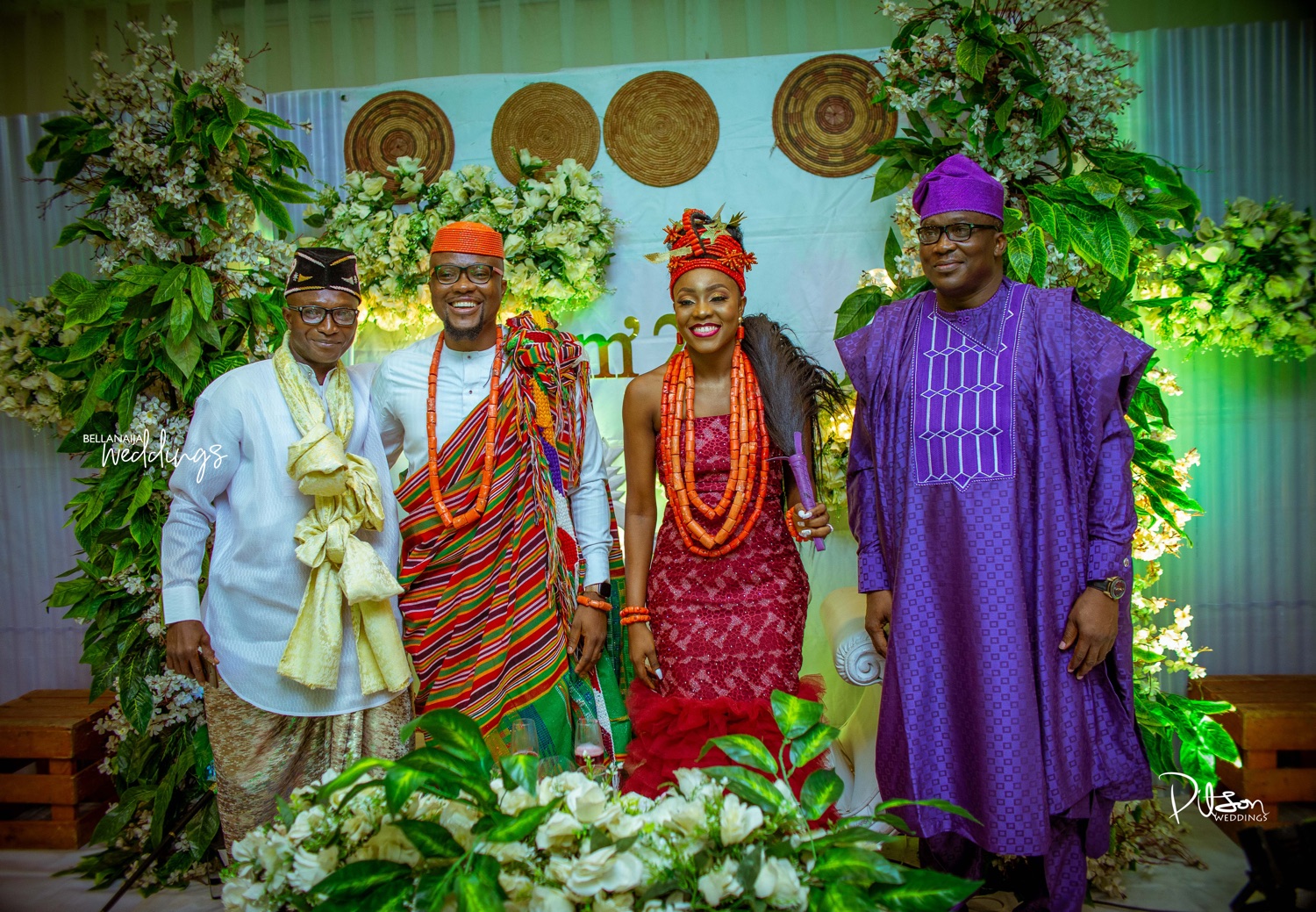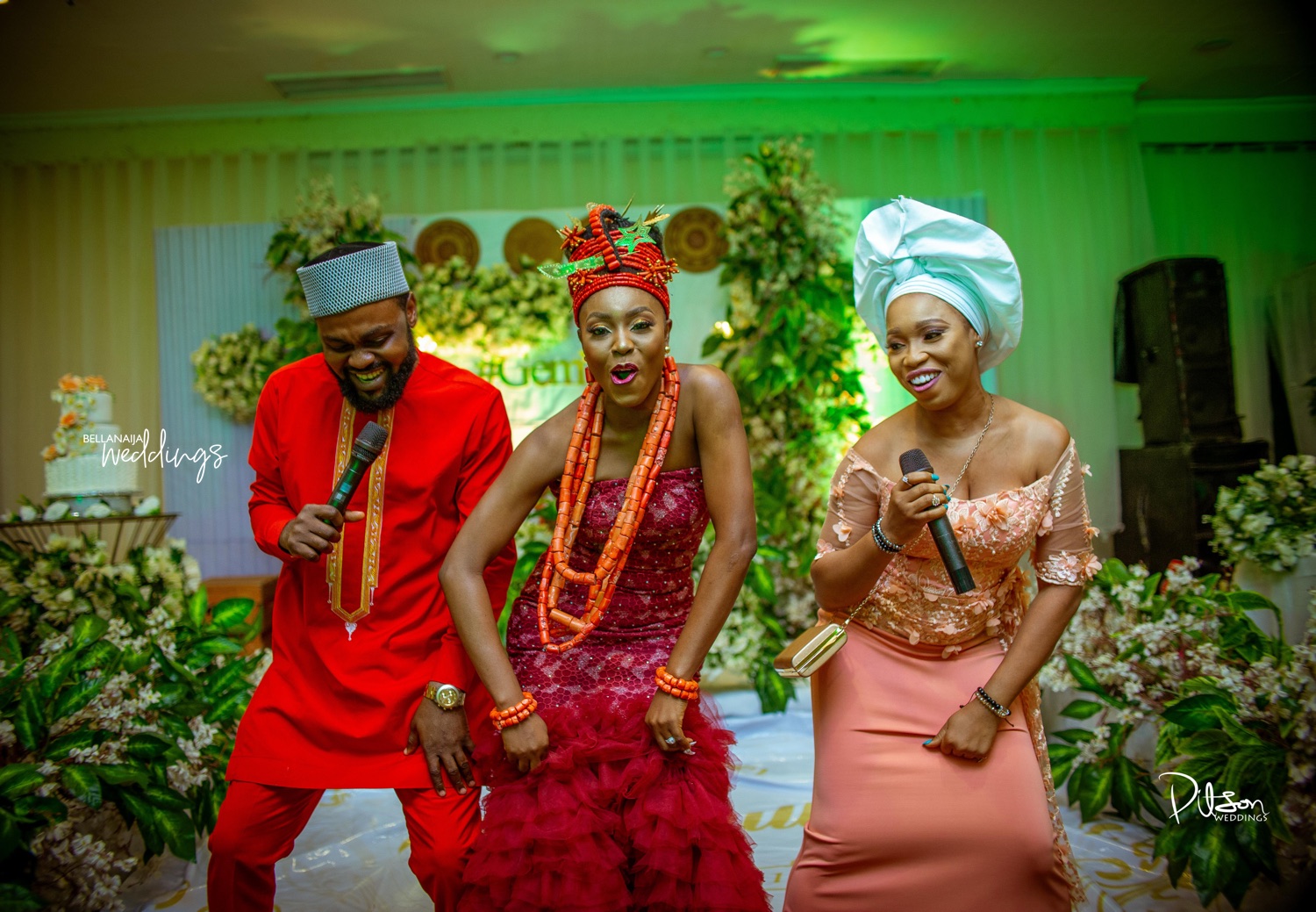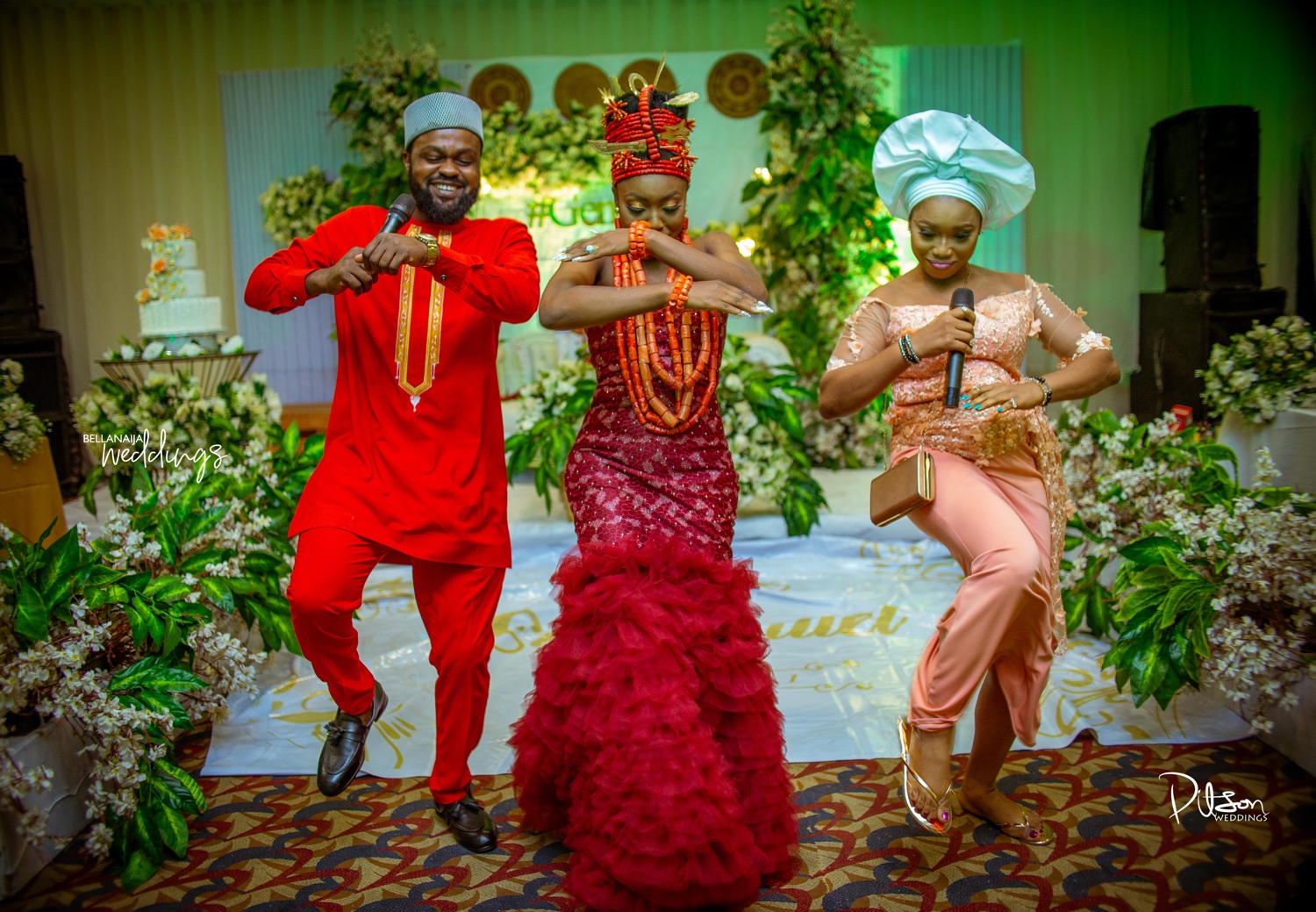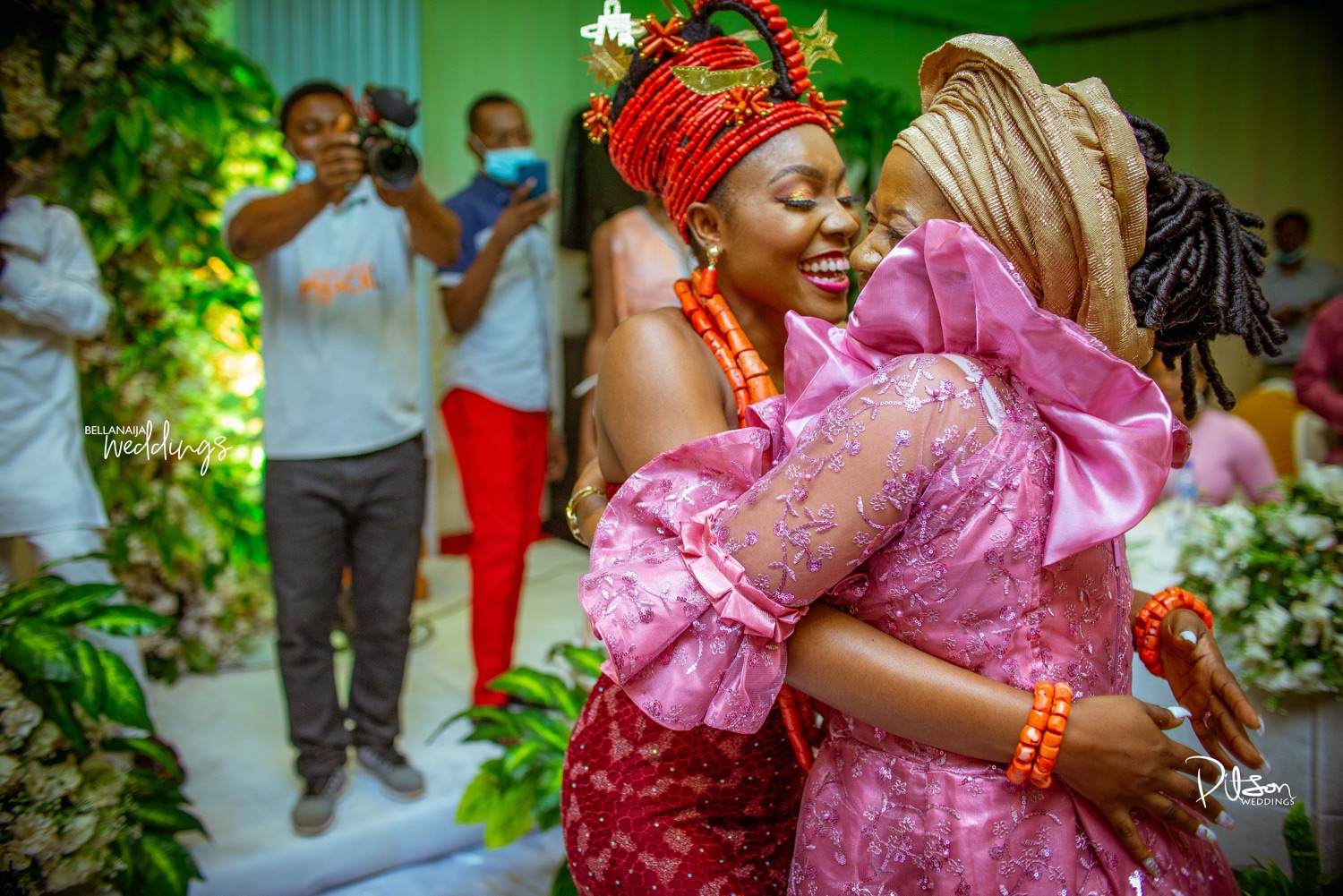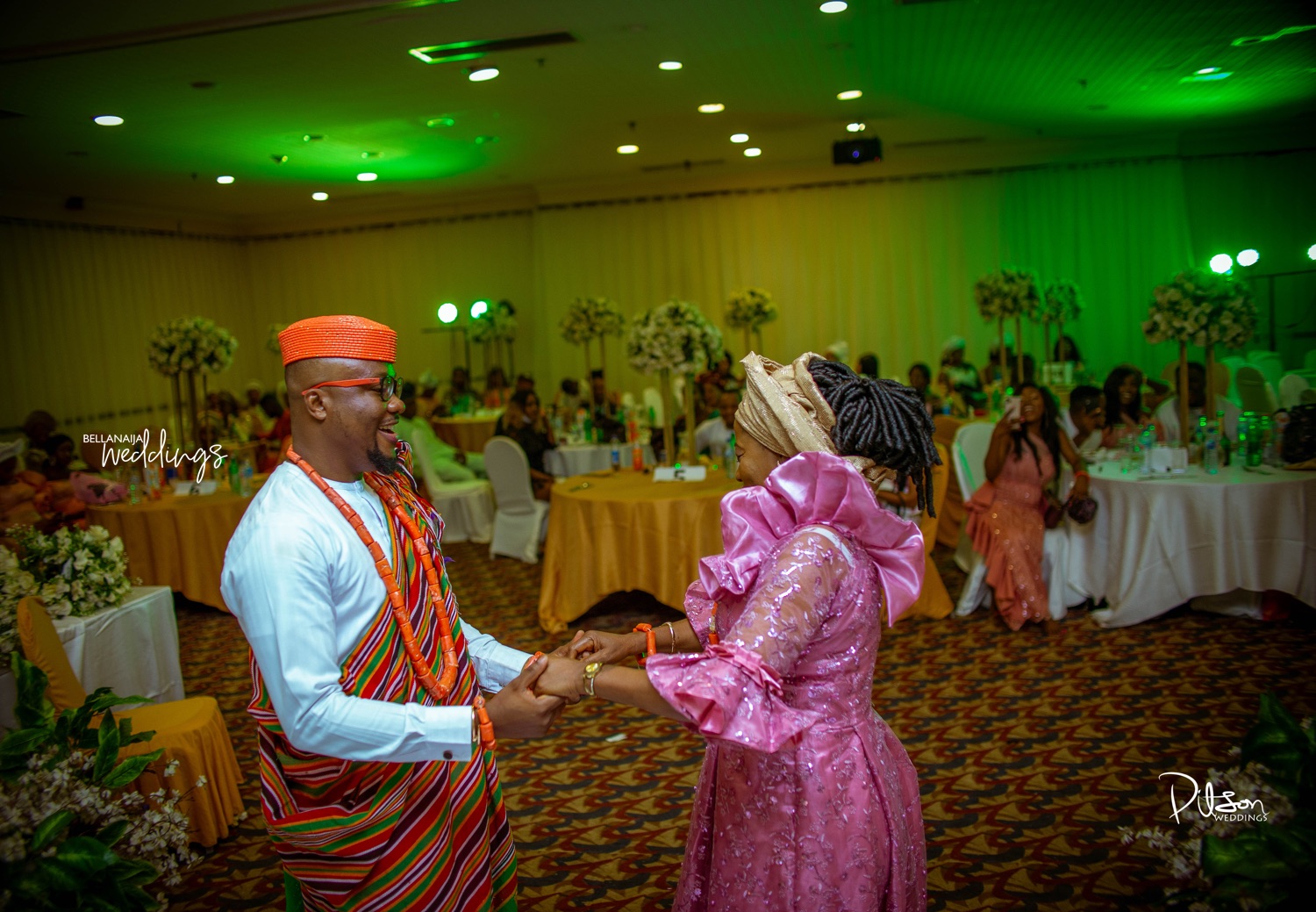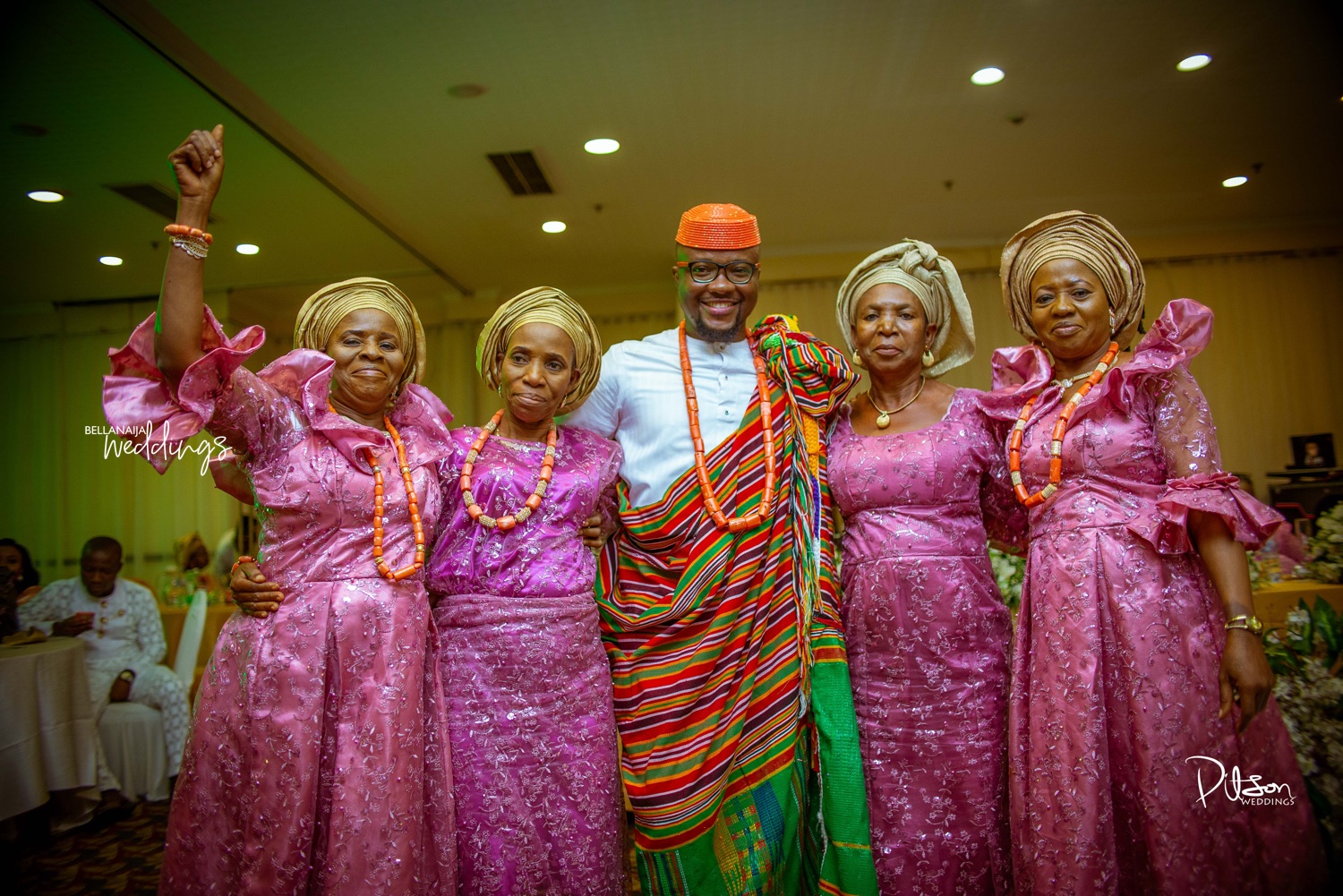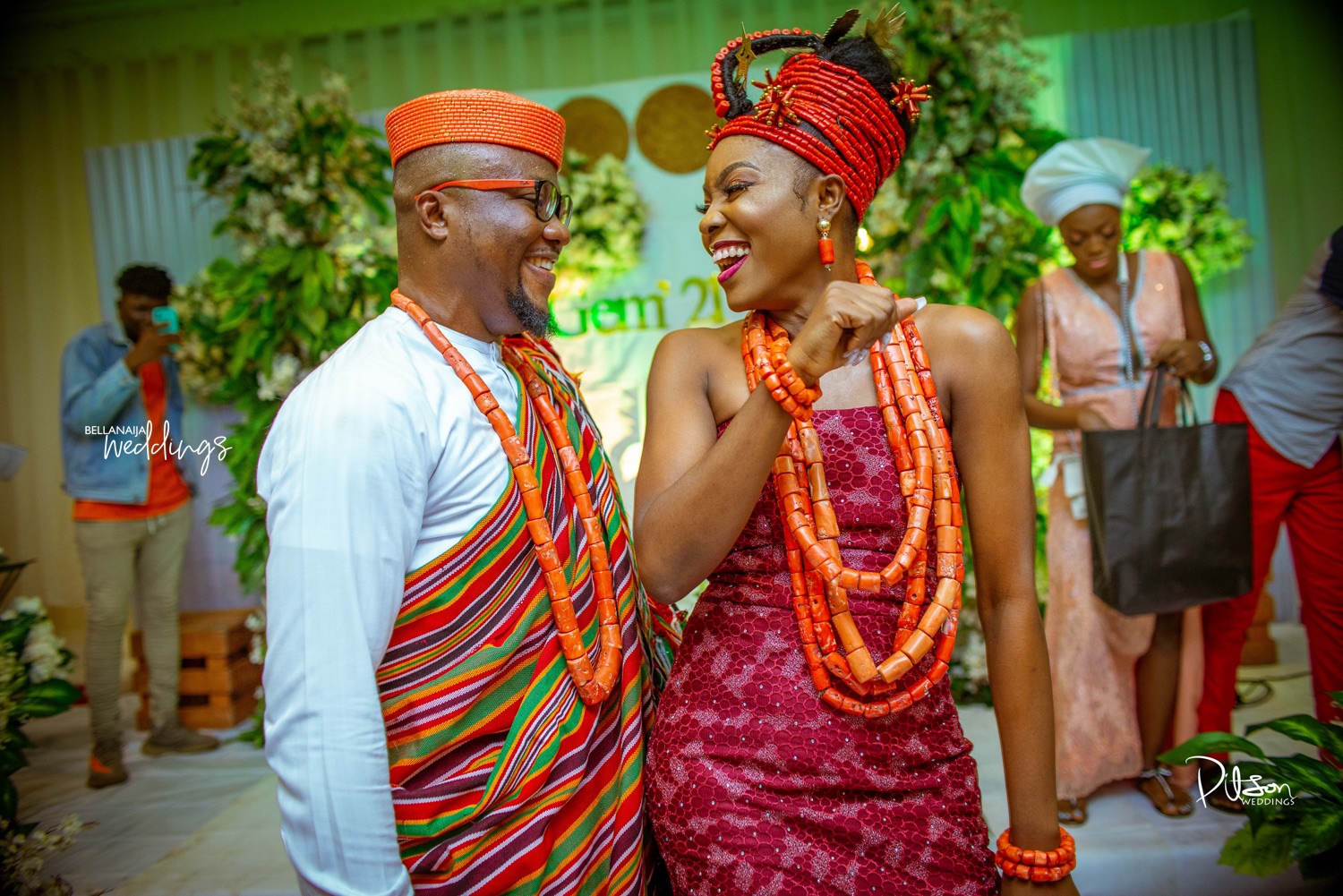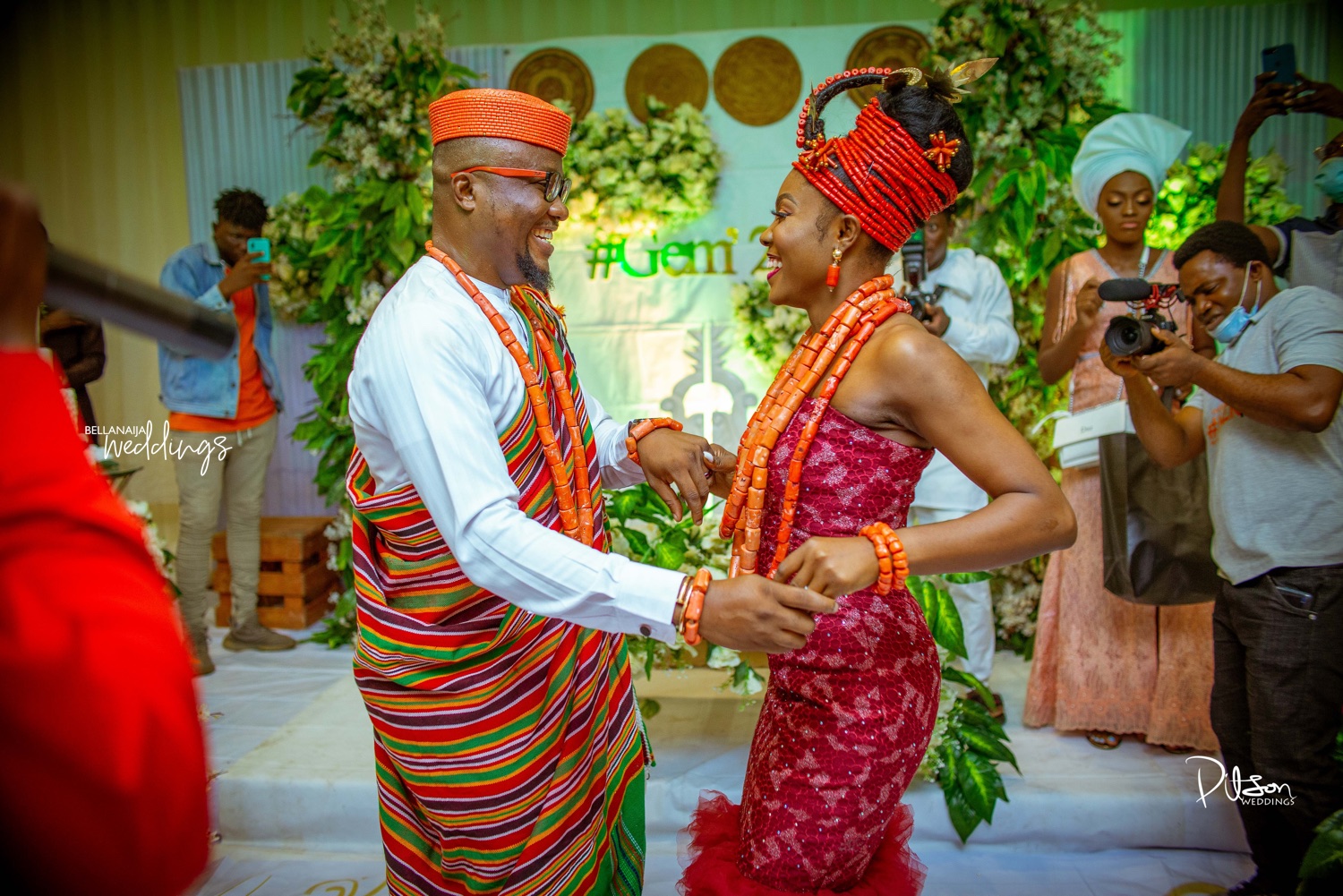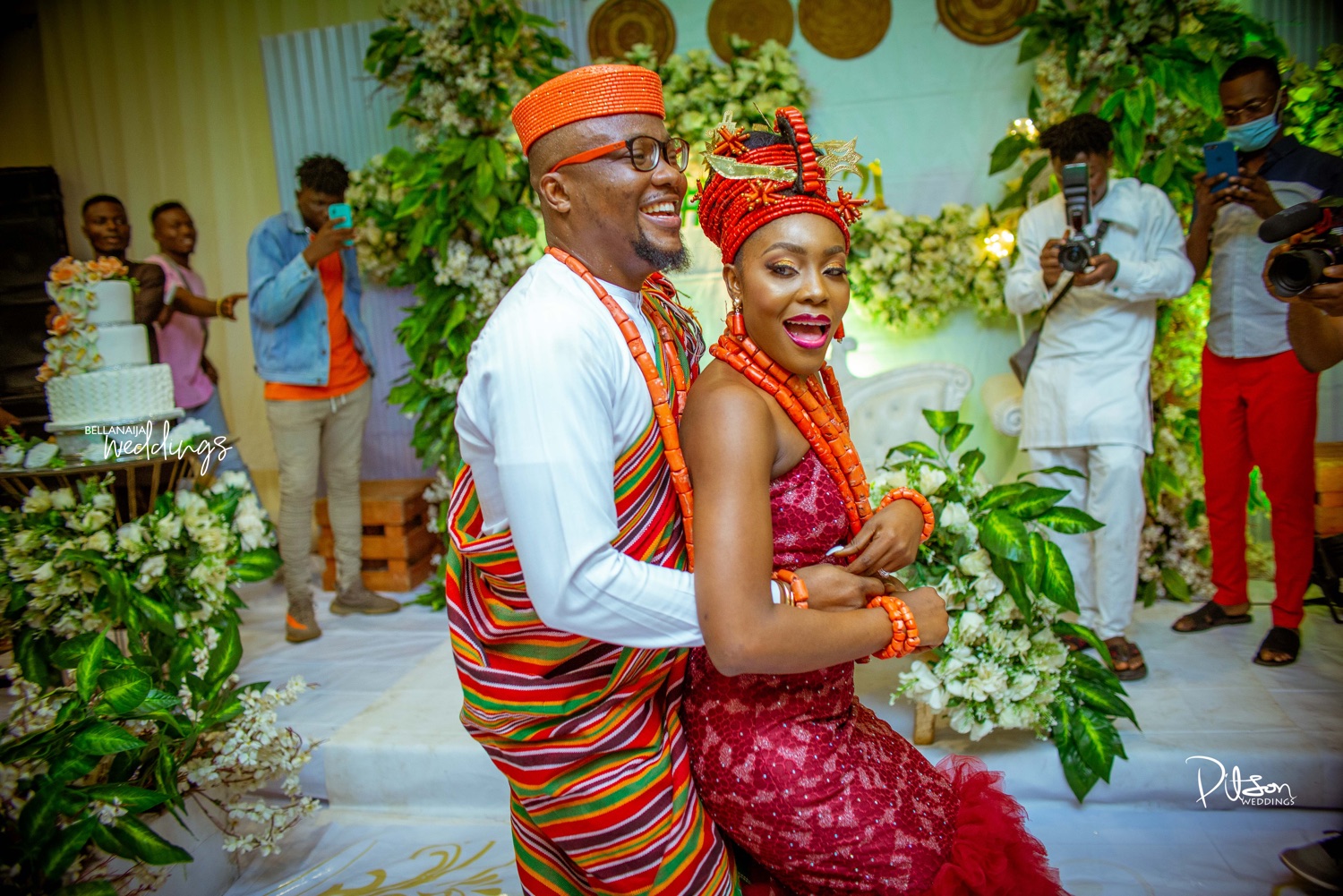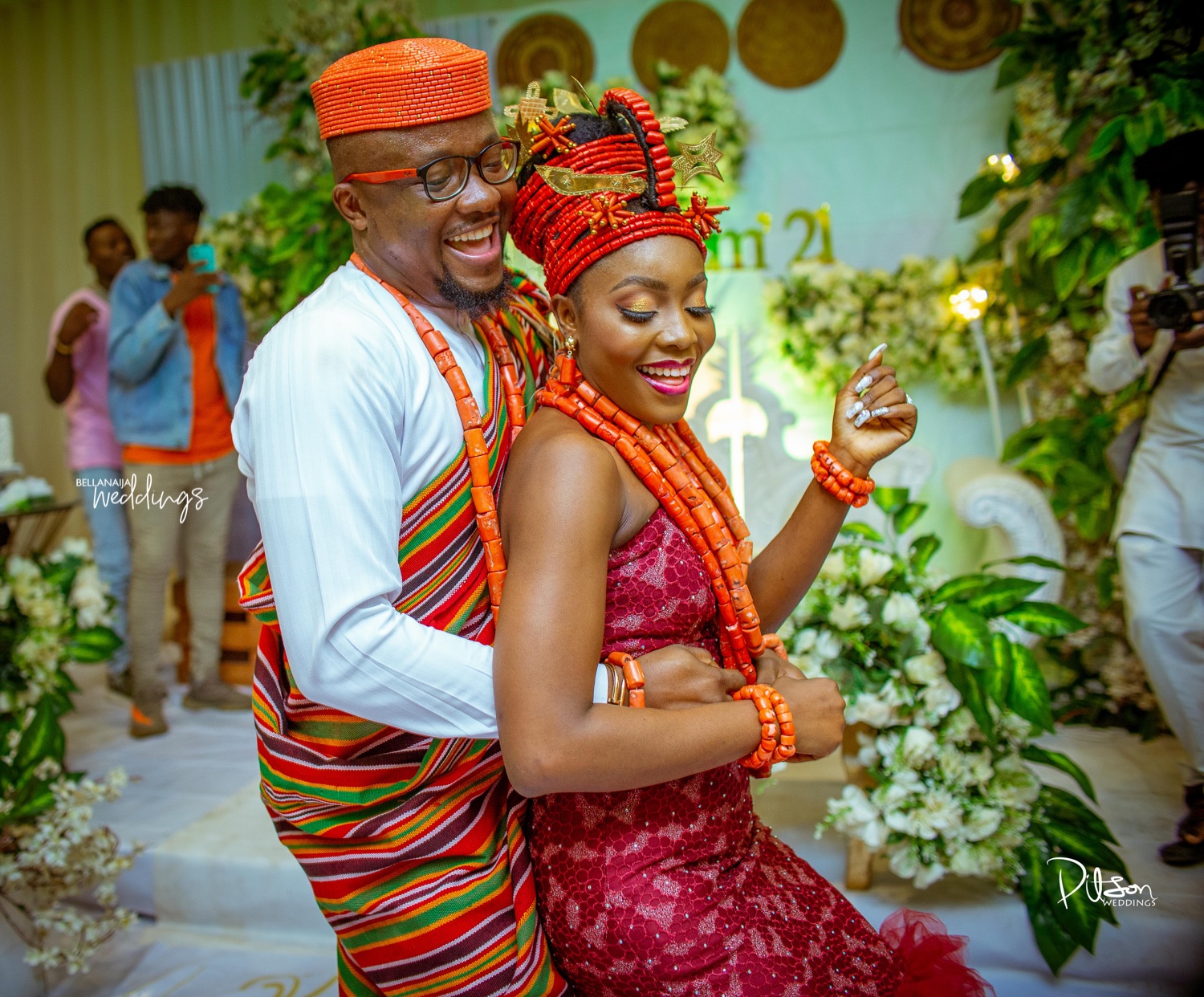 Credits
Bride: @elegantemente_dotado
Groom: @anehita_mr
Photography and Videography: @pitsonweddings
Makeup: @b.e.a.u.t.i.f.i.e.d
Hair: @oludavid
Planners: @fabyorubachic | @31ten_memoirs
Efik Dress: @la_rhubee_Clothiers
Edo dress: @la_rhubee_Clothiers
Nails:@nailscafez
Dj: @djmuski
MC: @goodguy
Edo beads: @ikembeads