One of our very own contributors, Isabella Akinseye is tying the knot this weekend with her beau, Michael. She shared the inspiration behind their wedding hashtag #LoveLocDown here.
In choosing ours, we went with a play of words – #LoveLocDown – way before the lockdown. Loc represents our hair as we both have locs and we loved the alliteration of LoveLoc. It only felt natural to hold it down, excuse the pun. We are still deciding if we will keep the hashtag free of any year so that we can use it beyond the wedding.
Apart from both wearing their hair in locs, the two are creatives. Isabella is an award-winning TV presenter and event anchor while Michael is a Creative Director at a leading marketing communications agency. Everything about their love story and pre-wedding shoot will make you smile. Keep scrolling to see. ?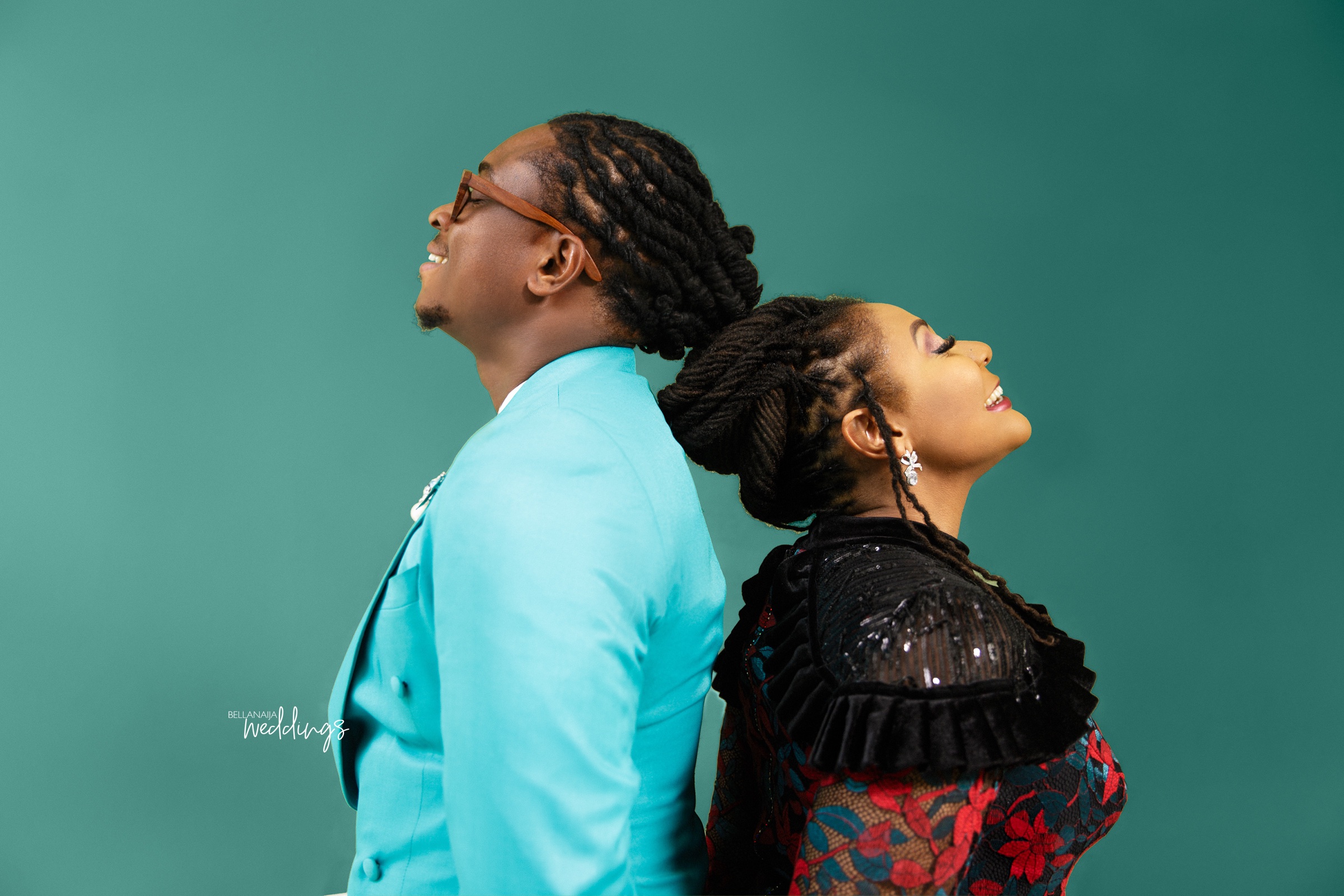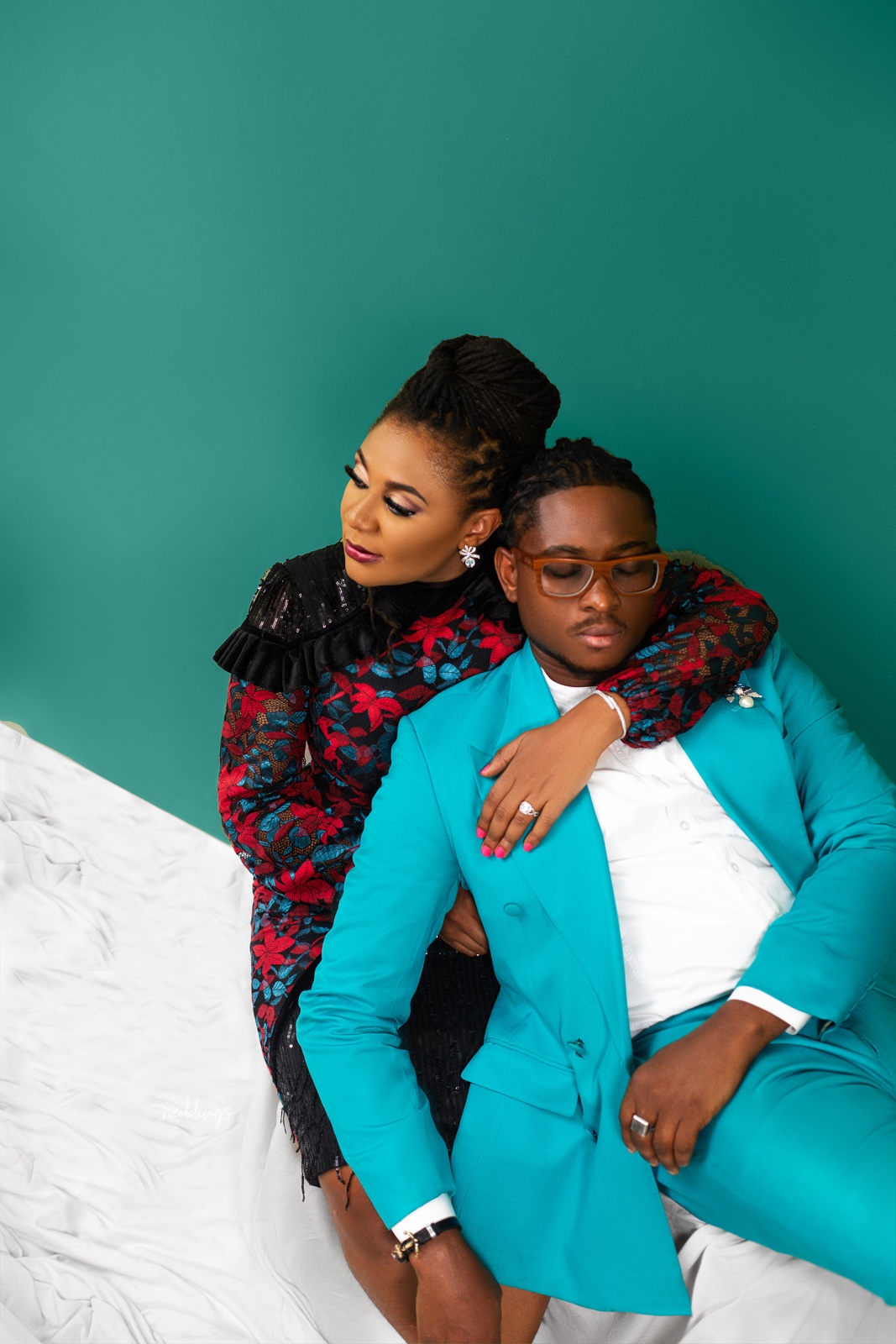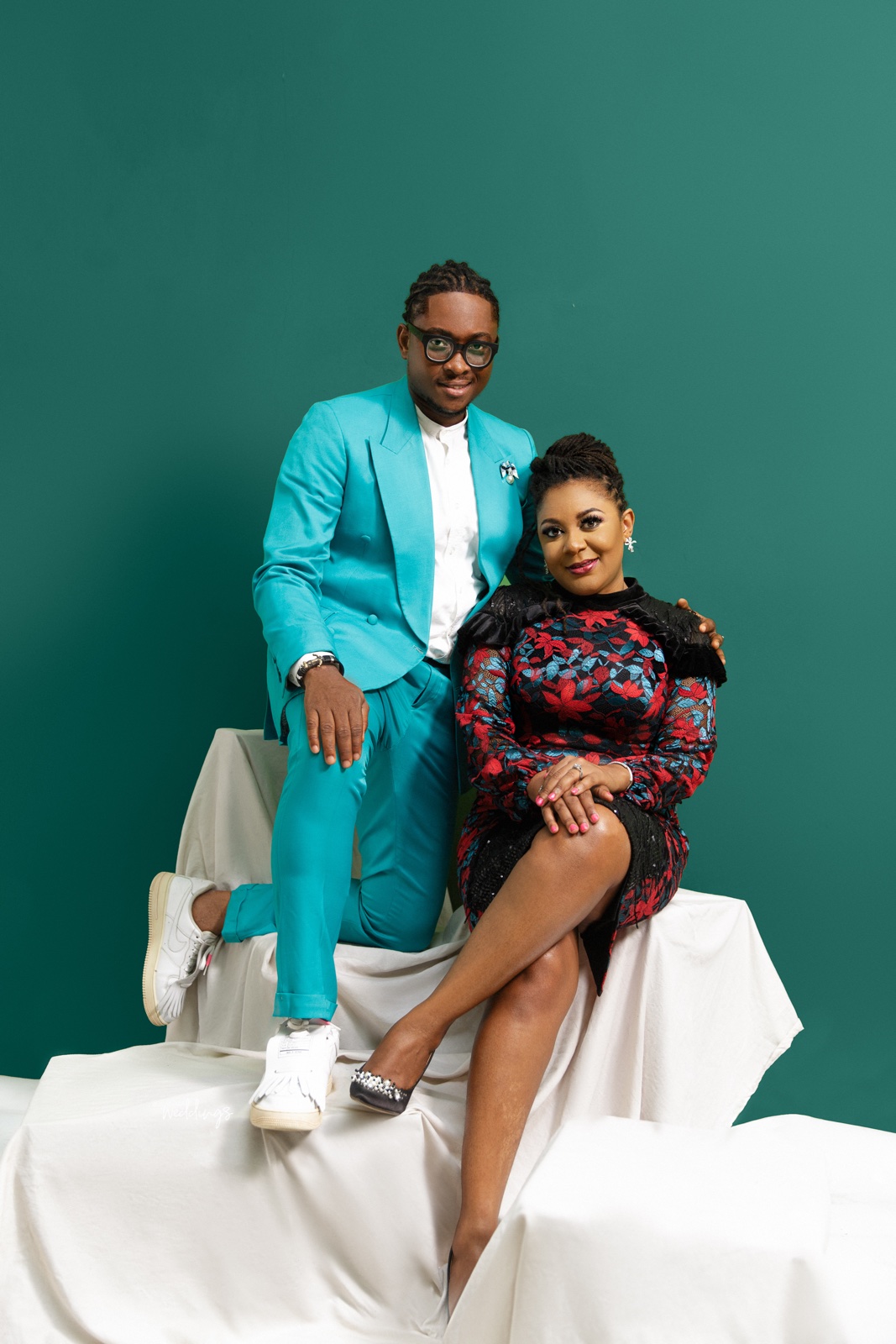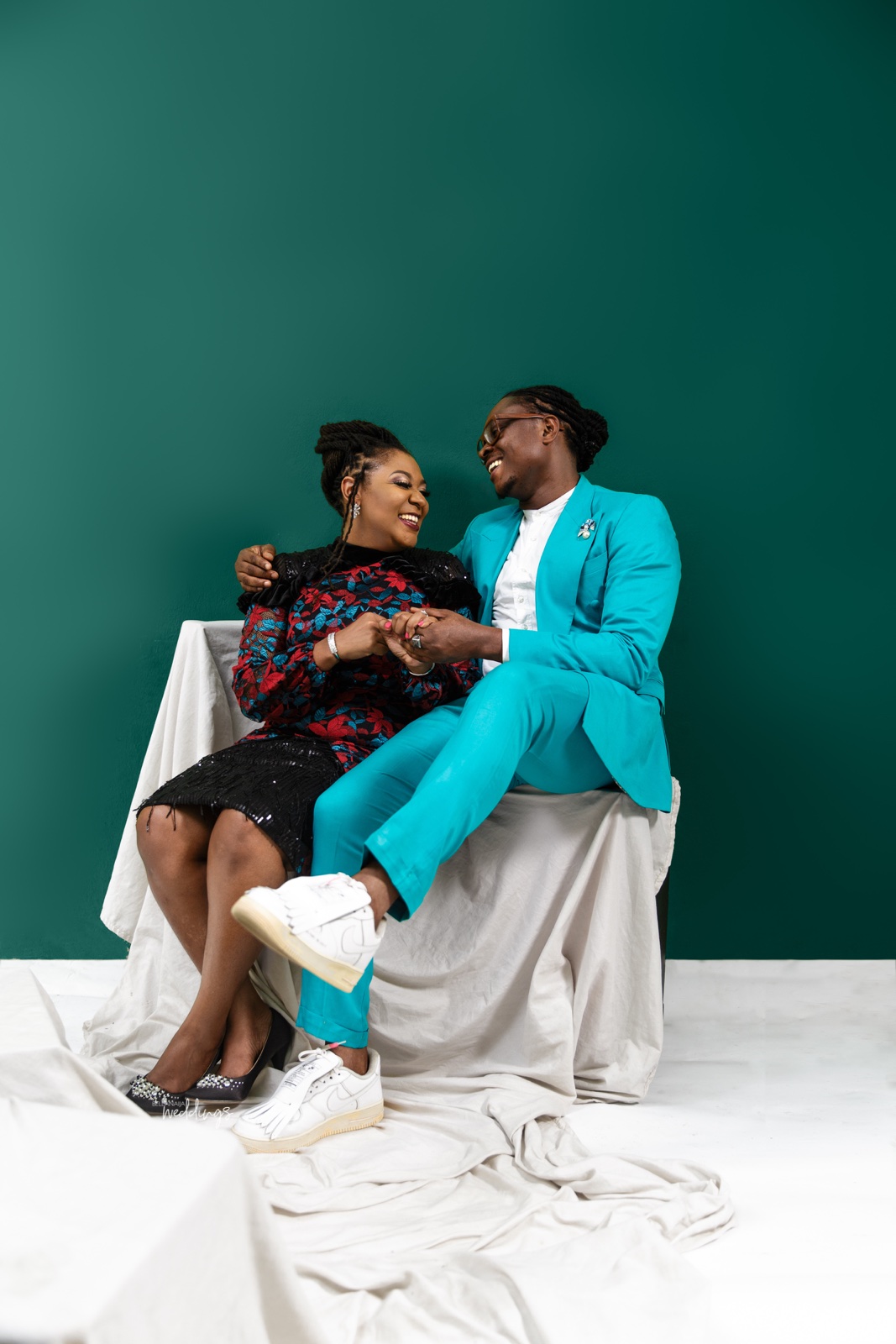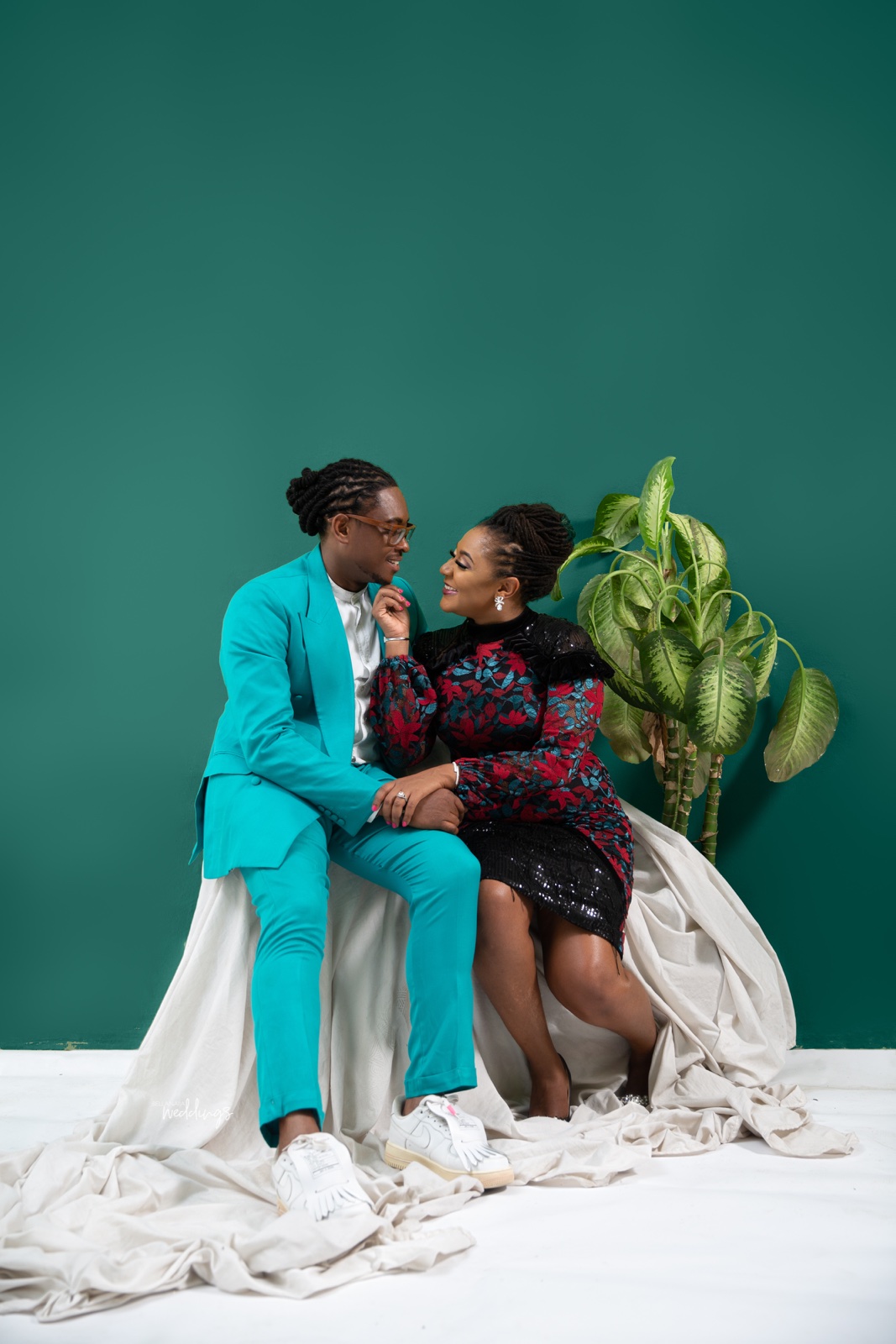 The Plug
According to Isabella, she sold her market as a voiceover artist to a friend, Atim Ukoh who who worked in the same agency with Michael at the time. Then some weeks later Isabella and Atim bumped into each other at TEDXLagos and the 'voiceover job' conversation continued. To make things move faster, Atim pointed Isabella in the direction of Michael, the Creative Director who present at the event.
The Meeting
There were a few people waiting to talk to him. Fortunately, I knew one of them so towards the end of their conversation, I joined in. He didn't even know I wanted to talk to him. So I introduced myself and told him the different things I did from TV presenting to writing to voiceover to PR and even modeling.

And despite being in a hurry to go home, we struck up a conversation that continued even as we made our way to the TEDxLagos after party. We munched on canapes and had drinks and just kept talking. We exchanged numbers but neither of us thought much of it.
The Connection
The next day, I chatted him up on WhatsApp. The conversation flowed again even when he complained that he had never spent this long typing on WhatsApp. In the end, he asked me to help pick out a gift for a child's baby dedication. He did a video call at the shop and we chose something together. Later that night, he thanked me for saving the day.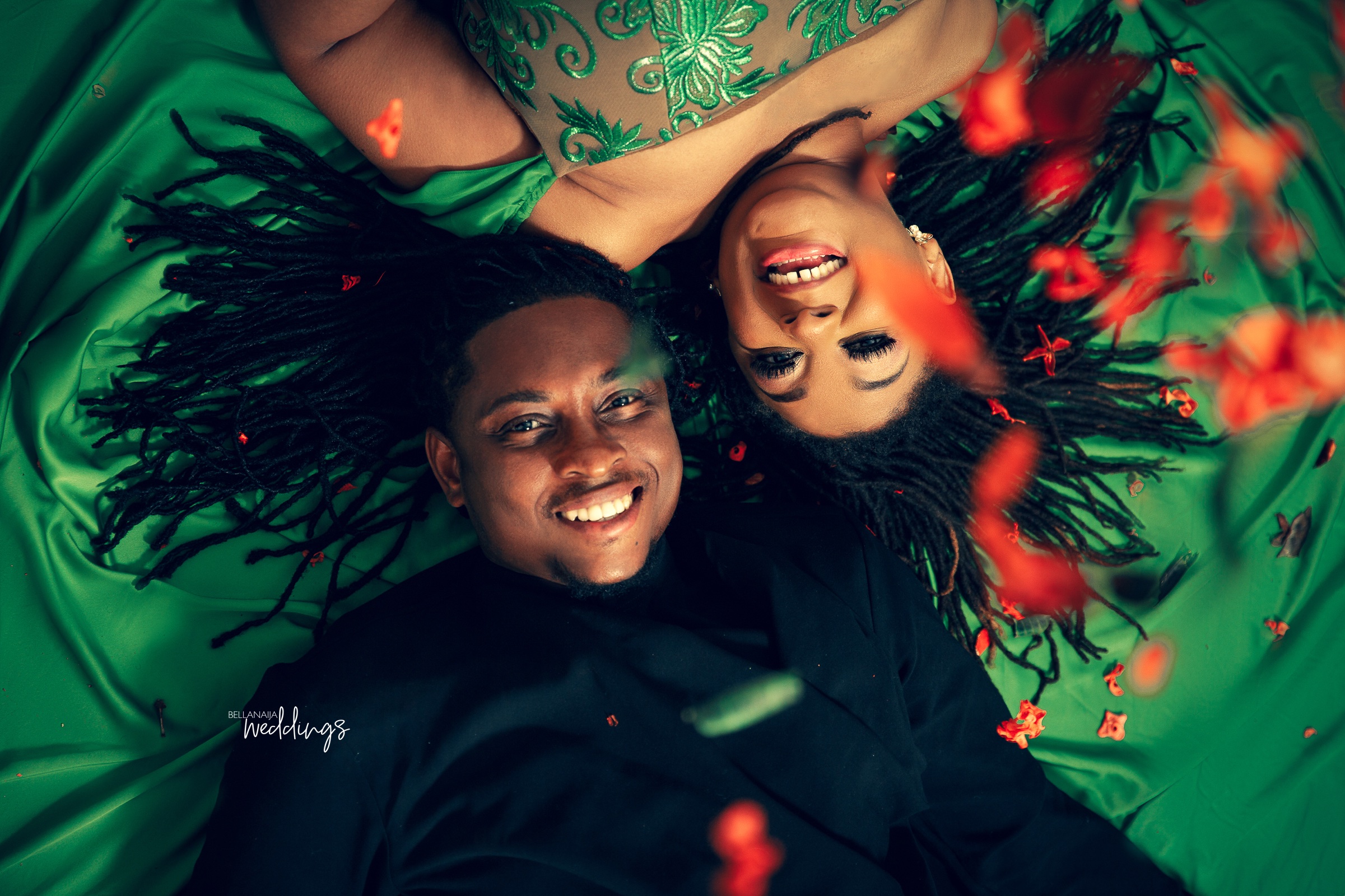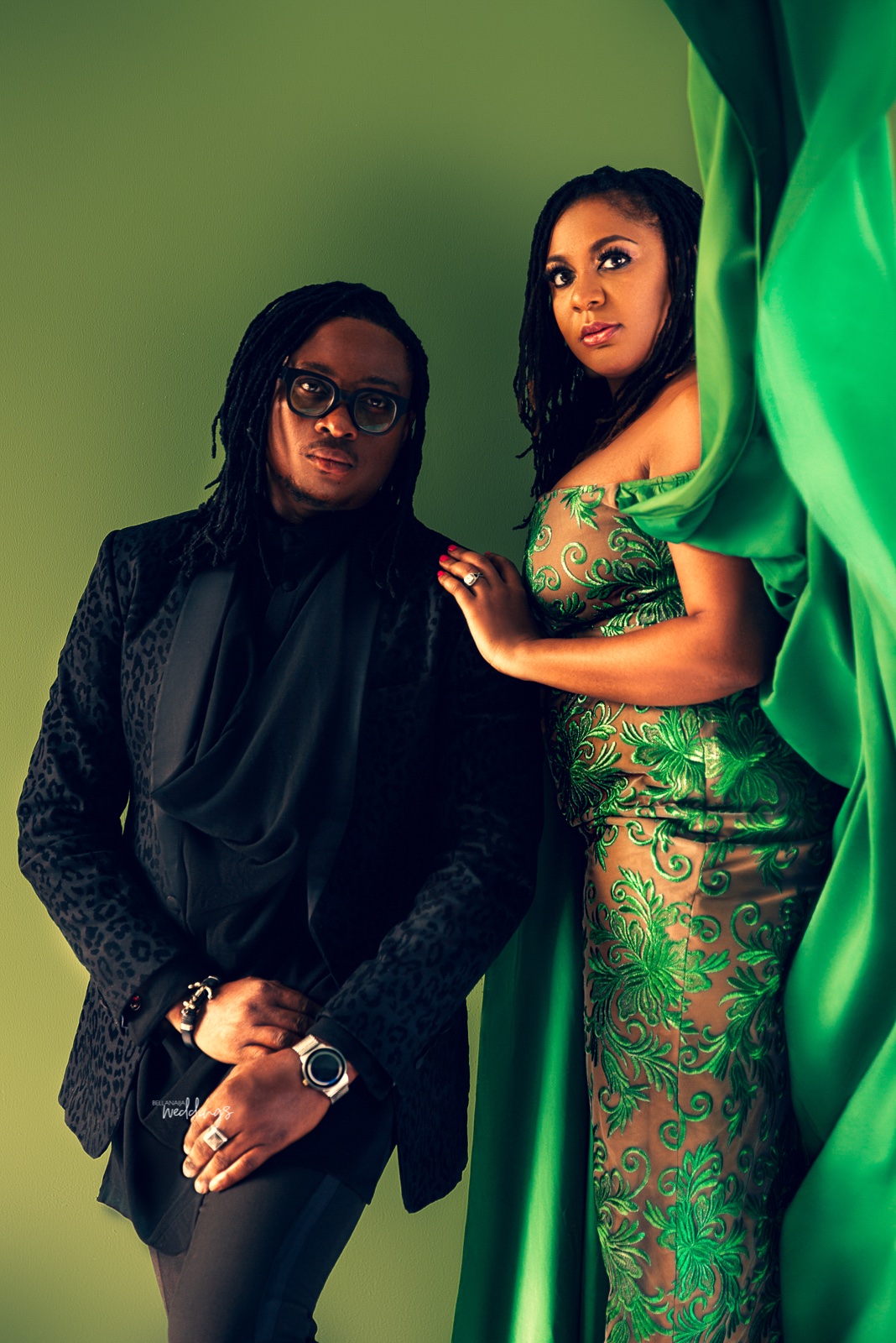 The First Date
And that was how the chat continued mainly on WhatsApp. We kept talking and talking till one day we exchanged pictures of the food we were eating and then I said he would take me for ice cream. Another day, he said he would have invited me for a family party but people will say he has brought wife.

We eventually settled on ice cream and I didn't think much of it. When he came to pick me up, his brother called him inviting us to a Sallah party he was at. We kept talking and talking. It was sweet gist all through and all the way to the venue. When we got to the Sallah party, his brother was very friendly and started taking pictures of us.

Apparently, he had been talking to his brother about me but he struggled with expressing his fondness for me. But from how his brother teased us both, my eyes opened to how much he liked me. It was that day I asked him, "Wait ooo do you like me, like me? Oga speak your mind, declare your intentions". And he did. Our friendship and love for each other grew stronger so quickly and he finally proposed with a ring last December.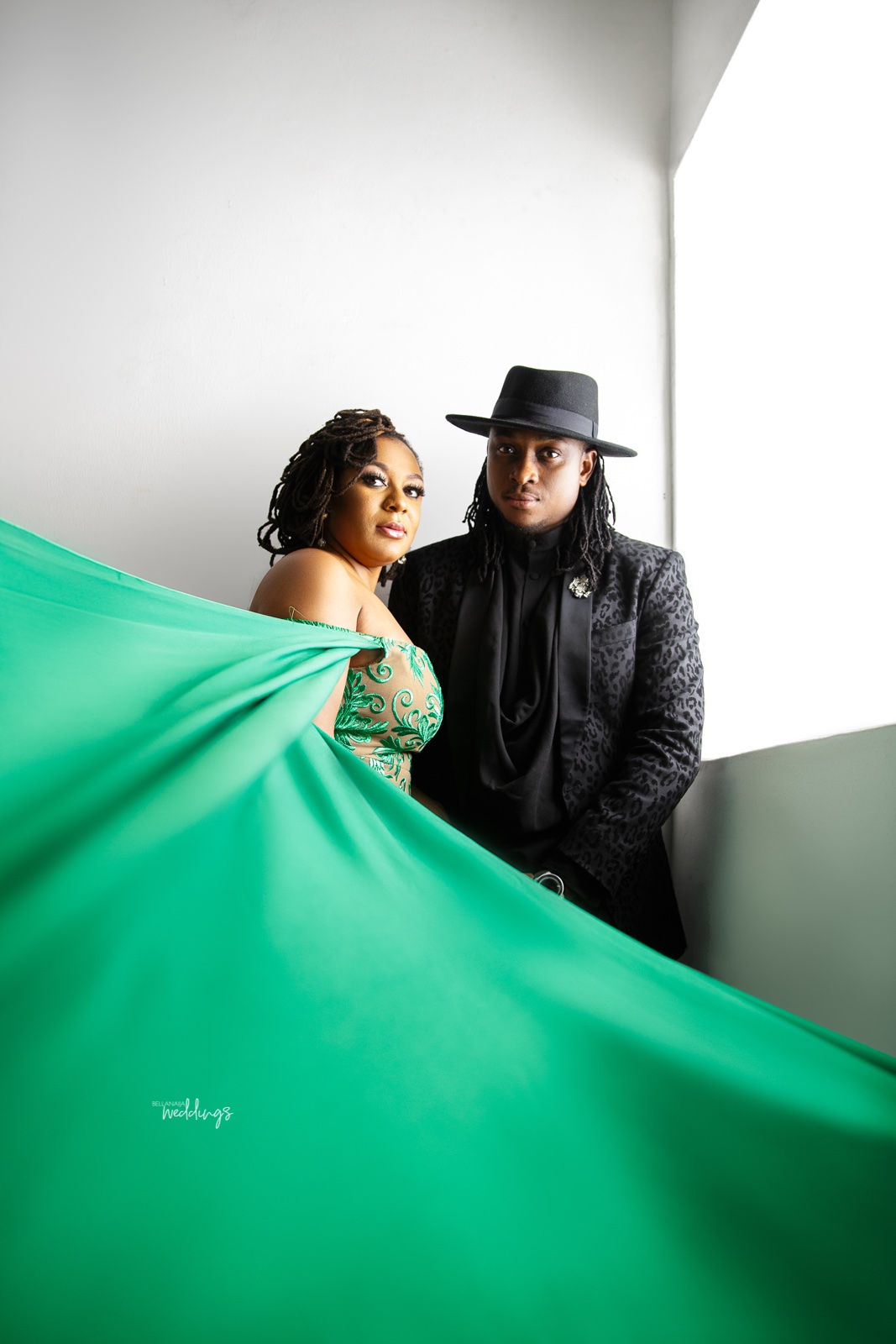 Isabella and Michael's Civil wedding inspired this evening shoot
Still on #LoveLocDown, Isabella Akinseye and Michael legally tied the knot earlier this week. As we countdown to the traditional and church ceremony tomorrow, enjoy pictures from the evening shoot.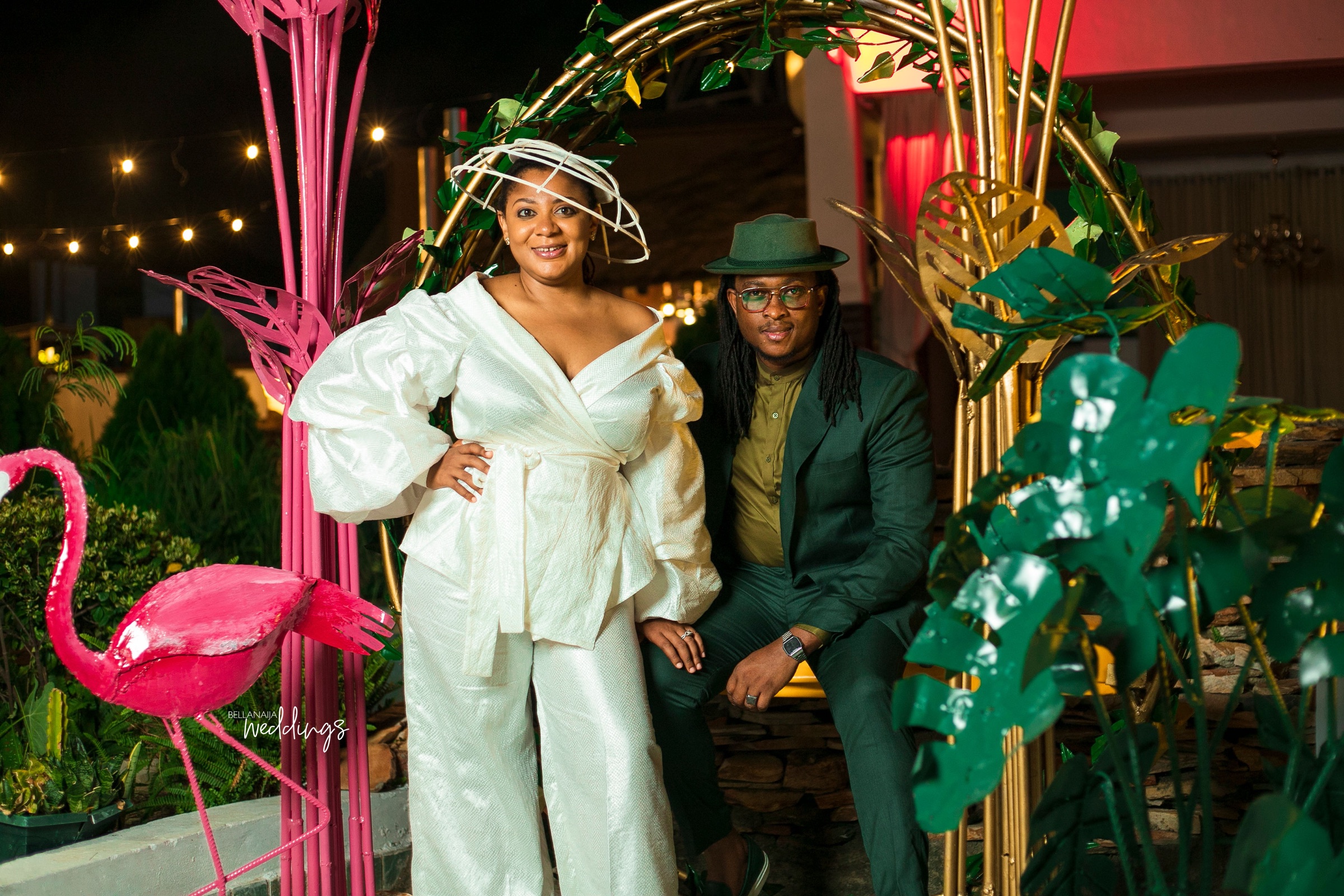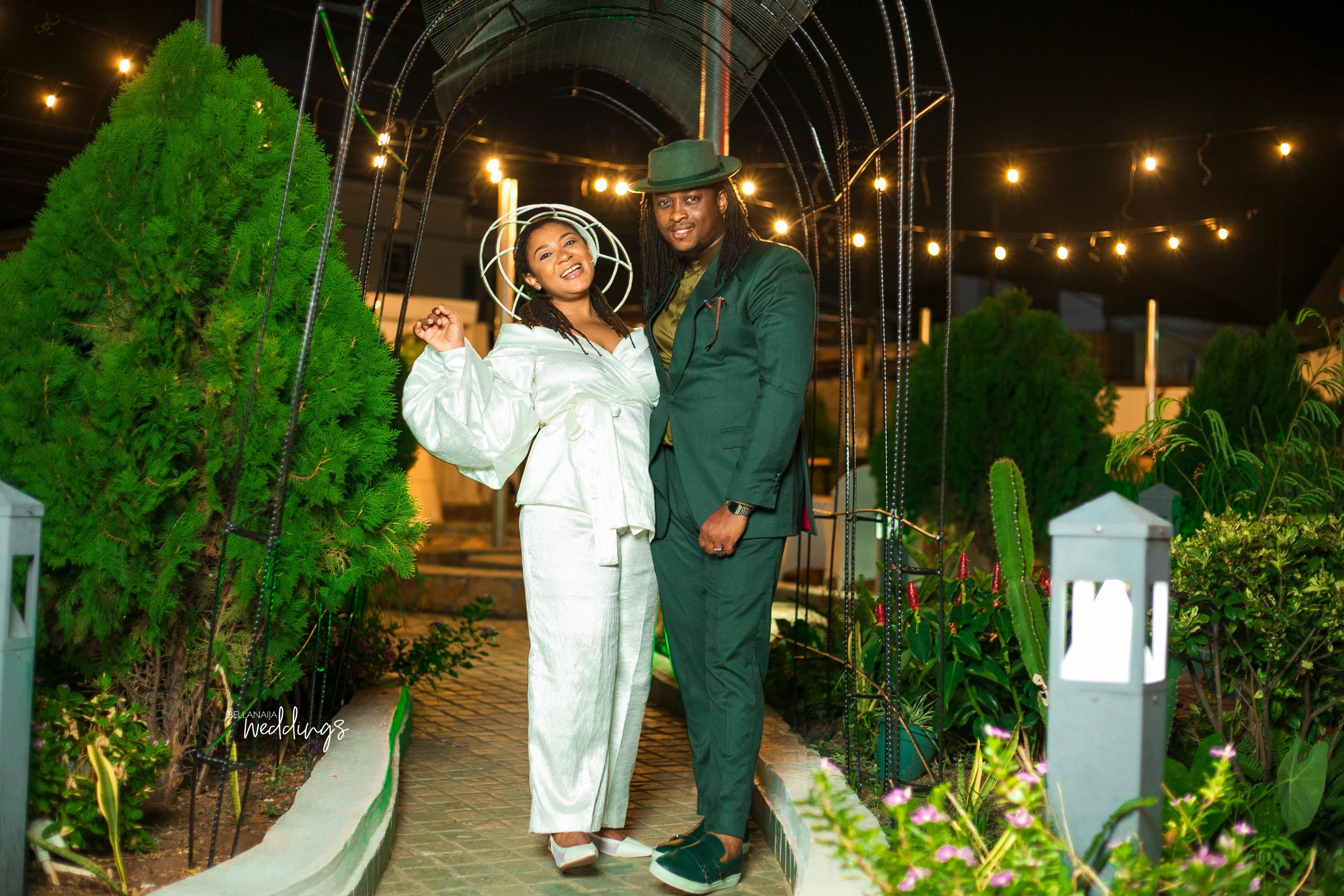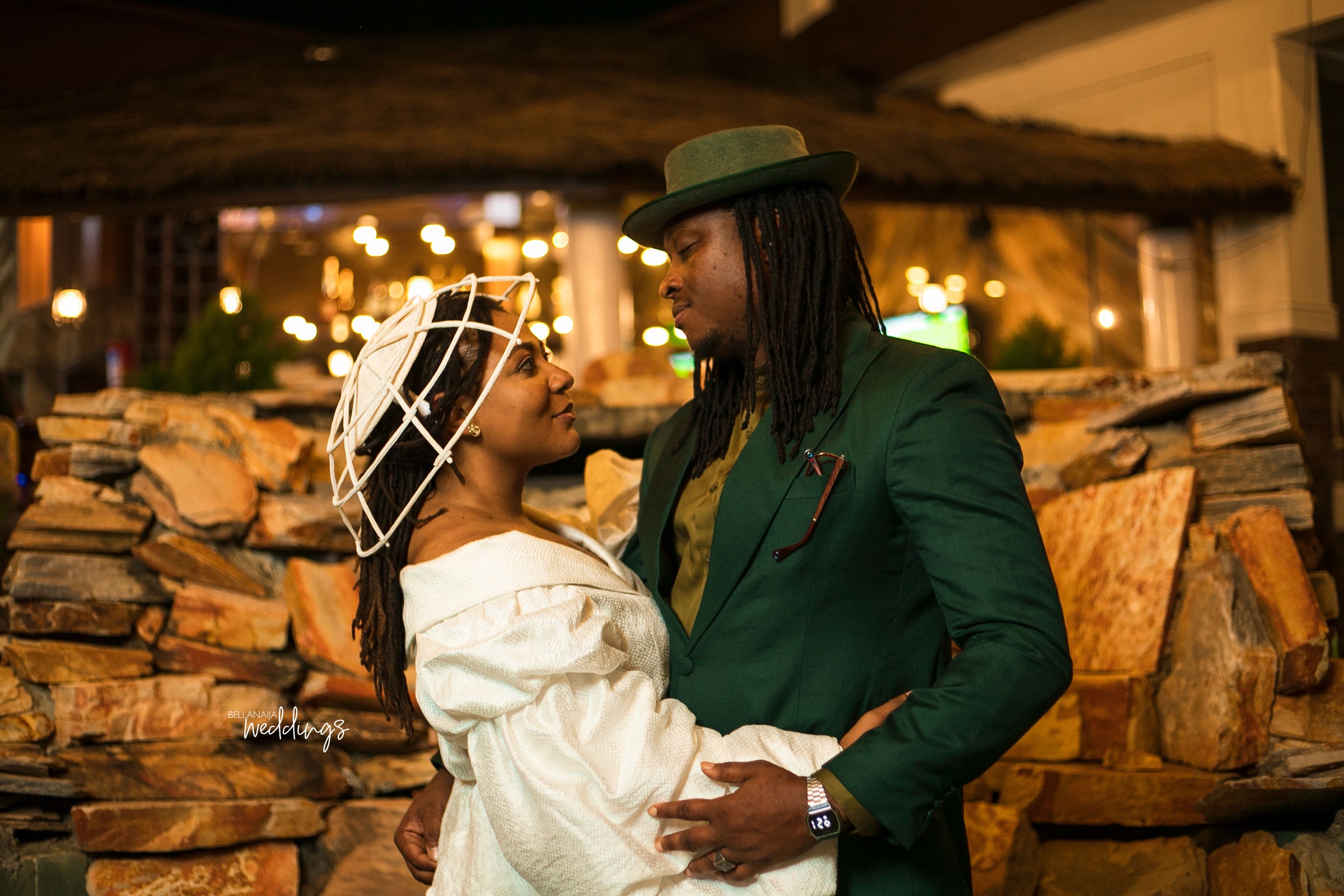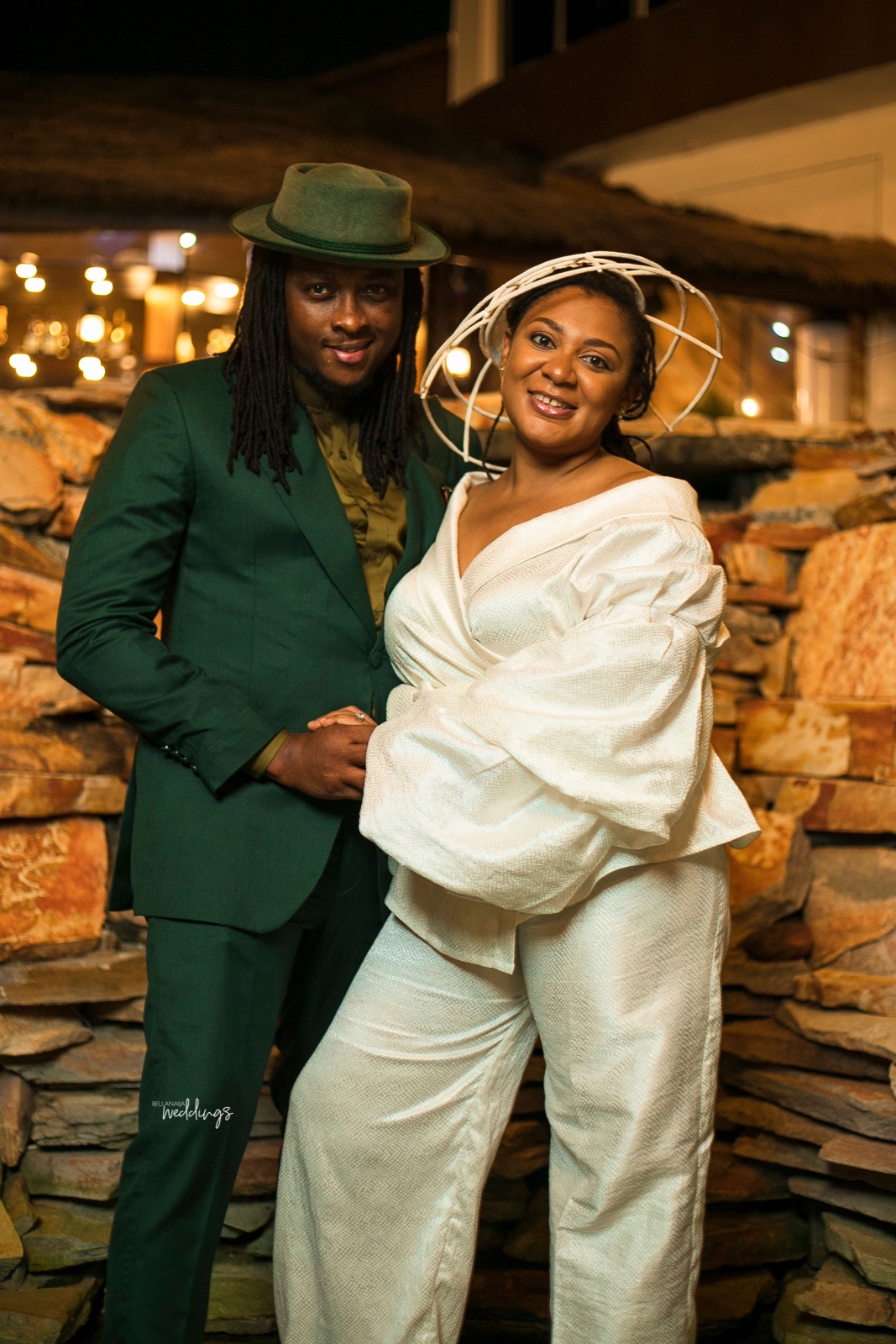 Credits
Pre-wedding Shoot
Bride-to-be: @isabellaakinseye
Groom-to-be:  @mr.melange
Makeup: @xplicitnaka_beauty
Hair: @locitude
Stylist: Rhodaebun  for @rtfcompany
Bride-to-be 1st outfit: @trishocouture
Groom-to-be 1st outfit: @telvinnwafor
Bride-to-be 2nd outfit: @mofari__
Groom-to-be 2nd outfit: @caesarcouture
Photography: @ibukunwilliams_
Civil Wedding Evening Shoot
Bride: @isabellaakinseye
Groom: @mr.melange 
Photography: thedejioluokun
Bride's outfit: titibelo_
Hat: s.mofenik_millinery
Shoes: zara
Makeup: xplicitnaka_beauty
Groom's outfit: zaarbyzar
Location: thecornerlagos