Love is such a beautiful thing!
Today, we are celebrating with Nanfe Jemimah Kefas and her hubby, Emmanuel Oyeleke on their second year wedding anniversary. To celebrate this awesome time in their union, they had a beautiful photoshoot that is totally giving us bridal vibes. Not only that, they answered five questions about marriage.
We also do have a special giveaway from the wife, she will be giving away this lovely dress on her in this shoot, to a bride-to-be. Keep scrolling and reading to find out how to win.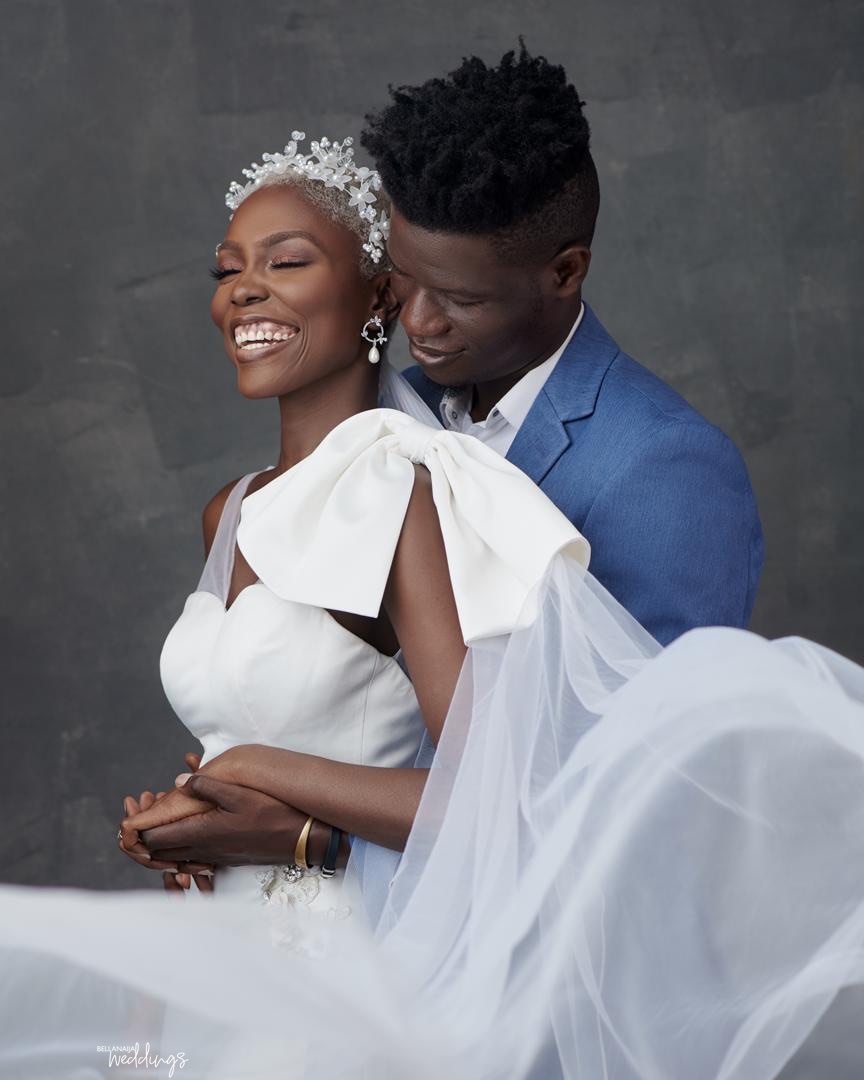 What does love mean to you?
I believe this word gets tossed around more than it should. It's more than just a simple word and can have a lot of meanings. Completely loving someone with all their excesses, sharing their pain, joy, loving them regardless of their flaws. Just to name a few words I consider love: trust, commitment, best friends, communication, willingness, arguments and tenderness.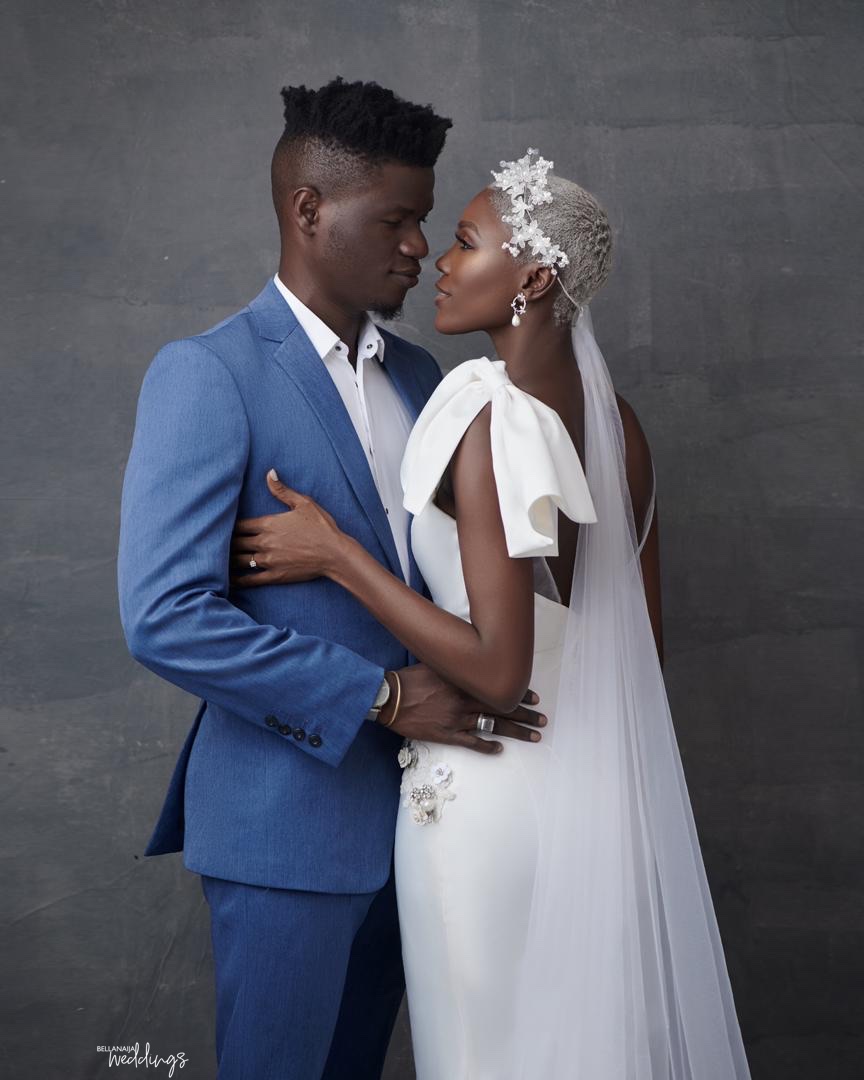 What has two years of marriage taught you?
Marriage has taught me Compromise and patience. Another lesson I've learnt after getting married is quitting comparisons but instead seeing our marriage as the best. Every marriage has its flaws.
You mentioned you want to give away this beautiful dress to a bride-to-be, can you tell us a bit more about the dress?
I was a bride, and I totally understand how difficult it is for someone to plan a wedding, and get that perfect dress you've always dreamt of. Not everyone can afford to buy a custom-made dress, some people can and others can't. As a designer, I have met quite a number of brides come in to consult for a wedding dress. I told my husband how I want to give this dress to someone who least expects it and I really just want to put a smile on someone's face to mark my anniversary. It's the season of sharing and giving. For us we want that girl to smile. Any bride getting married from this month December 2019-February 2020 between the sizes 6-8 are eligible to win this dress and veil.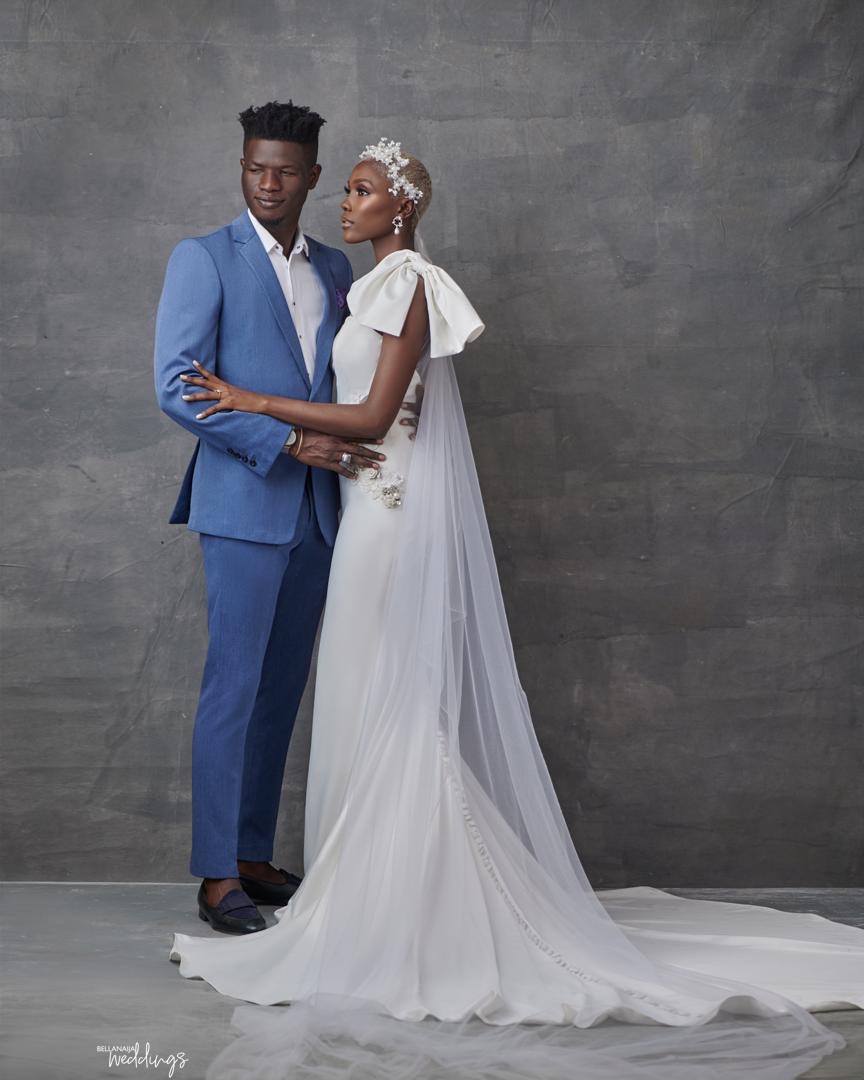 What's that one thing your partner says or he does that tickles you?
When he says I'm proud of you! ?
What advice do you have for brides-to-be?
A lot of people want to get married. They get carried away by the wedding and are not prepared for marriage. Marriage comes with a lot of work and challenges. You've got to learn and unlearn old habits. You have to really be sure you want to take that step. Emotional stability is very important. To be sincere make sure who you are getting married to truly loves you and has the fear of God. Marriage is sweet when you do it with the right one.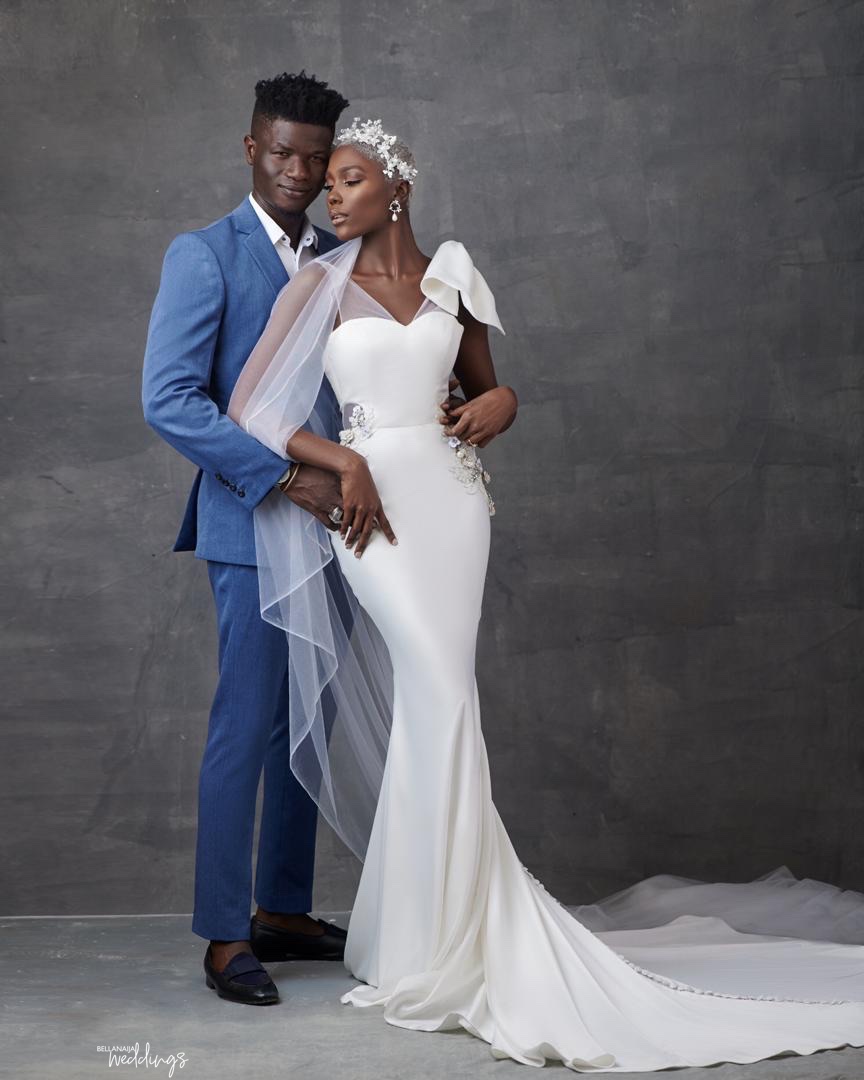 Credits
Couple: @emmanueloyeleke | @mimzbee
Makeup: @bimpeonakoya
Dress: @knanfe
Blazer: @tinathan.official
Hair accessories: @michigabbi
Photography: @tosin.junaid
Videography: @eddie_maven for @eopstudios
Assistants: @ogeyakasima @rebeccanwose