Hey guys, it's like weddings are where people are finding babe now!
Let's get into the #FOREVEROJ19 pre-wedding shoot and love story. The beautiful Jola and her groom, Seun are every shade of beautiful in this shoot captured by AWGZZZ. The good thing is as beautiful as their shoot is that's how cute their love story is.  Quick one, they met at a wedding where Seun was the best man and Jola the chief bridesmaid. Nice right, we'll just let them tell you about it.
Here's how it all started according to the groom, Seun:
There are many sides to our story. Whichever path I had followed, I know God would have led me to you. In 2013, my sister and I were planning her wedding and suddenly, she spoke about a friend she wanted to hook me up with. Since she was getting married and didn't want to leave me alone in 'singledom'. I laughed it off as I was focused on my PhD. At her wedding in 2014, the lady she wanted to hook me up with was introduced to my good friend Femi and they are happily married today. On a random day, Femi spoke to me about hooking me up with a lady who happens to be his wife's sister.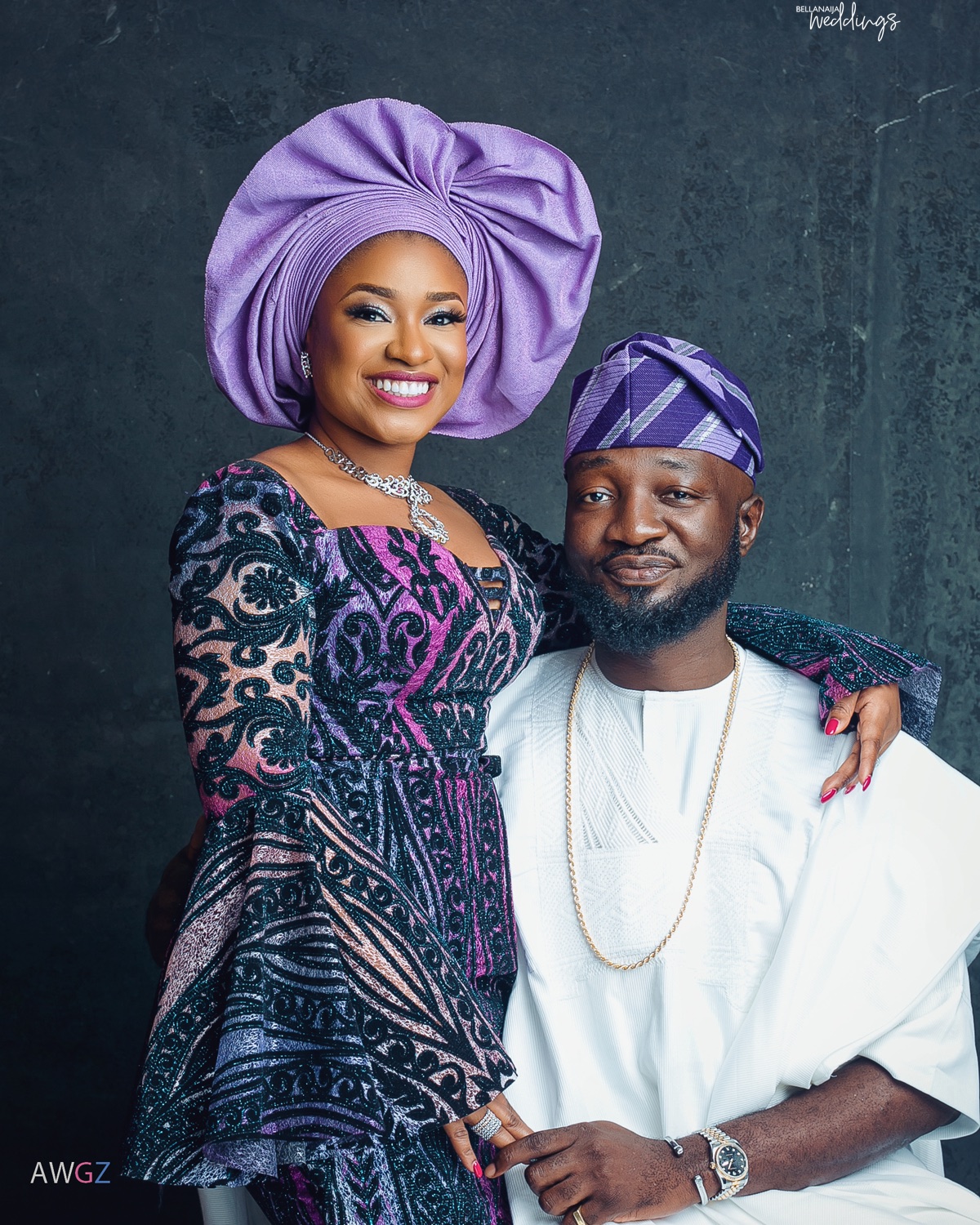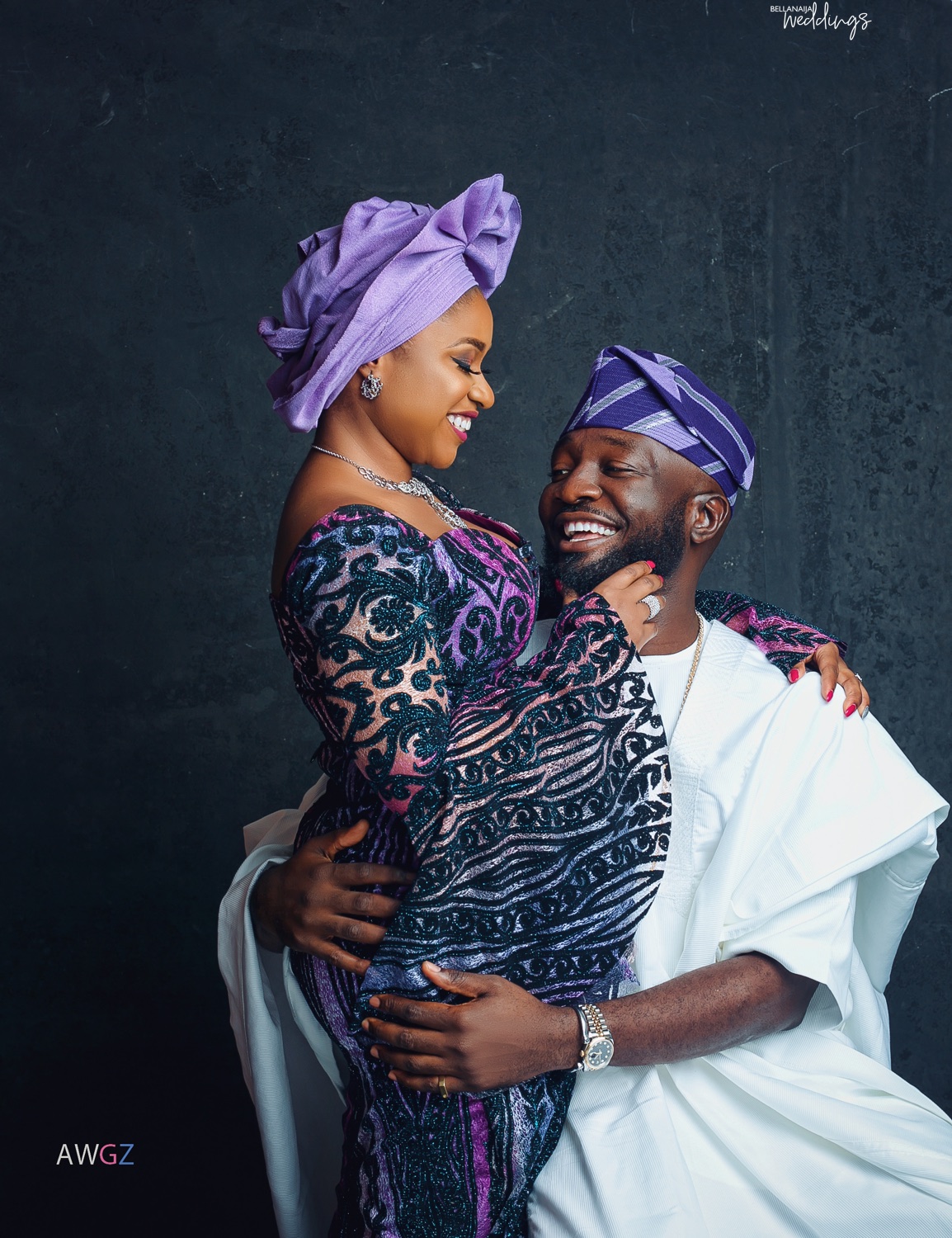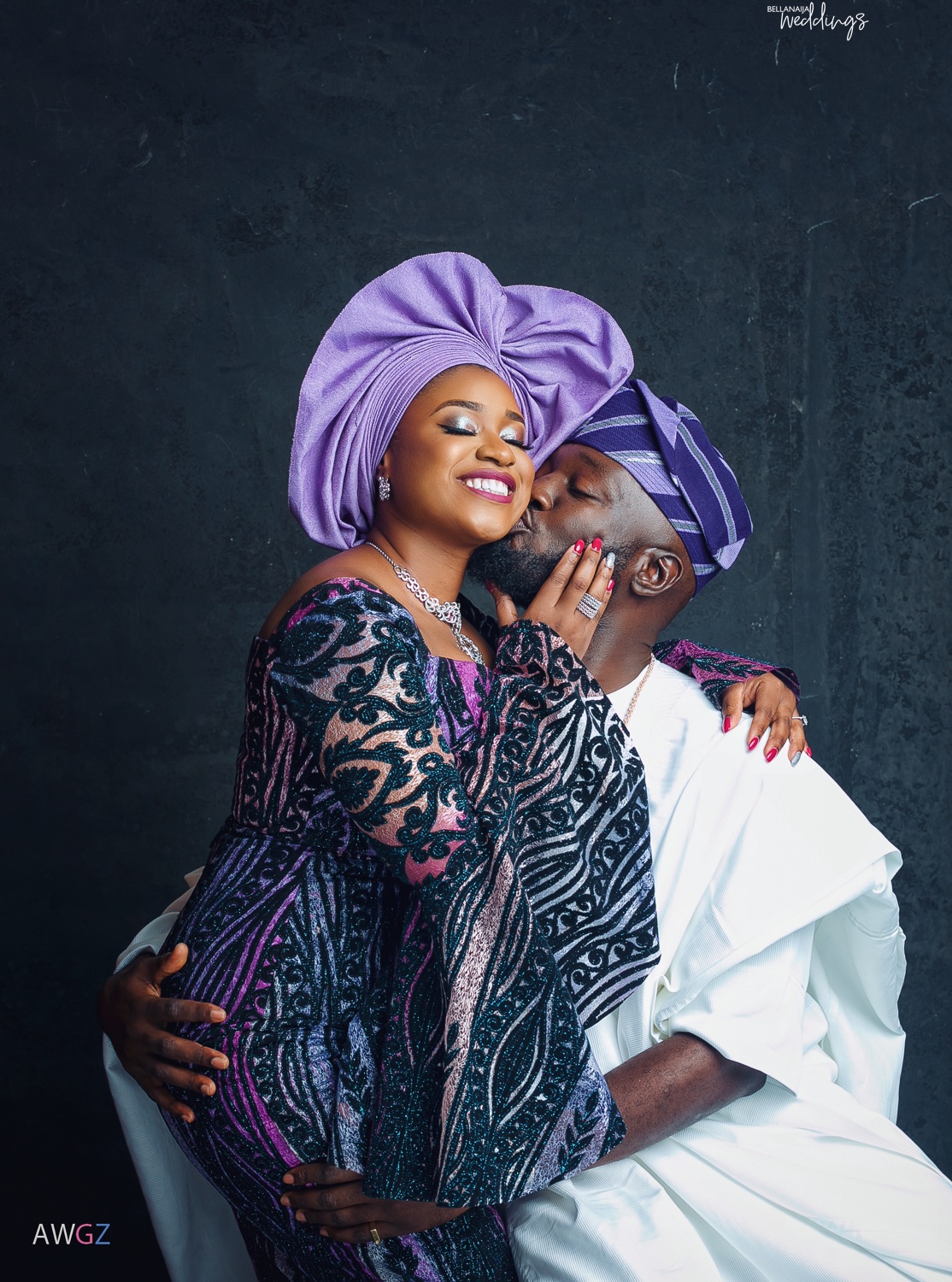 He said many good things and how he felt we were a perfect match. Again, I laughed it off and claimed I was still very focused on my PHD. in 2016, Femi was getting married and I got a message from the sister of the bride about a write up on my friendship with Femi for the wedding magazine. We stormed Kaduna for the wedding and BOOM! a lady walked past us at the engagement ceremony and I immediately asked Femi about her. This time it was his turn to laugh at me reminding me about the time he wanted to hook me up with his wife's sister. She was such a beautiful damsel and I strategically positioned myself around her while taking pictures and I danced around her.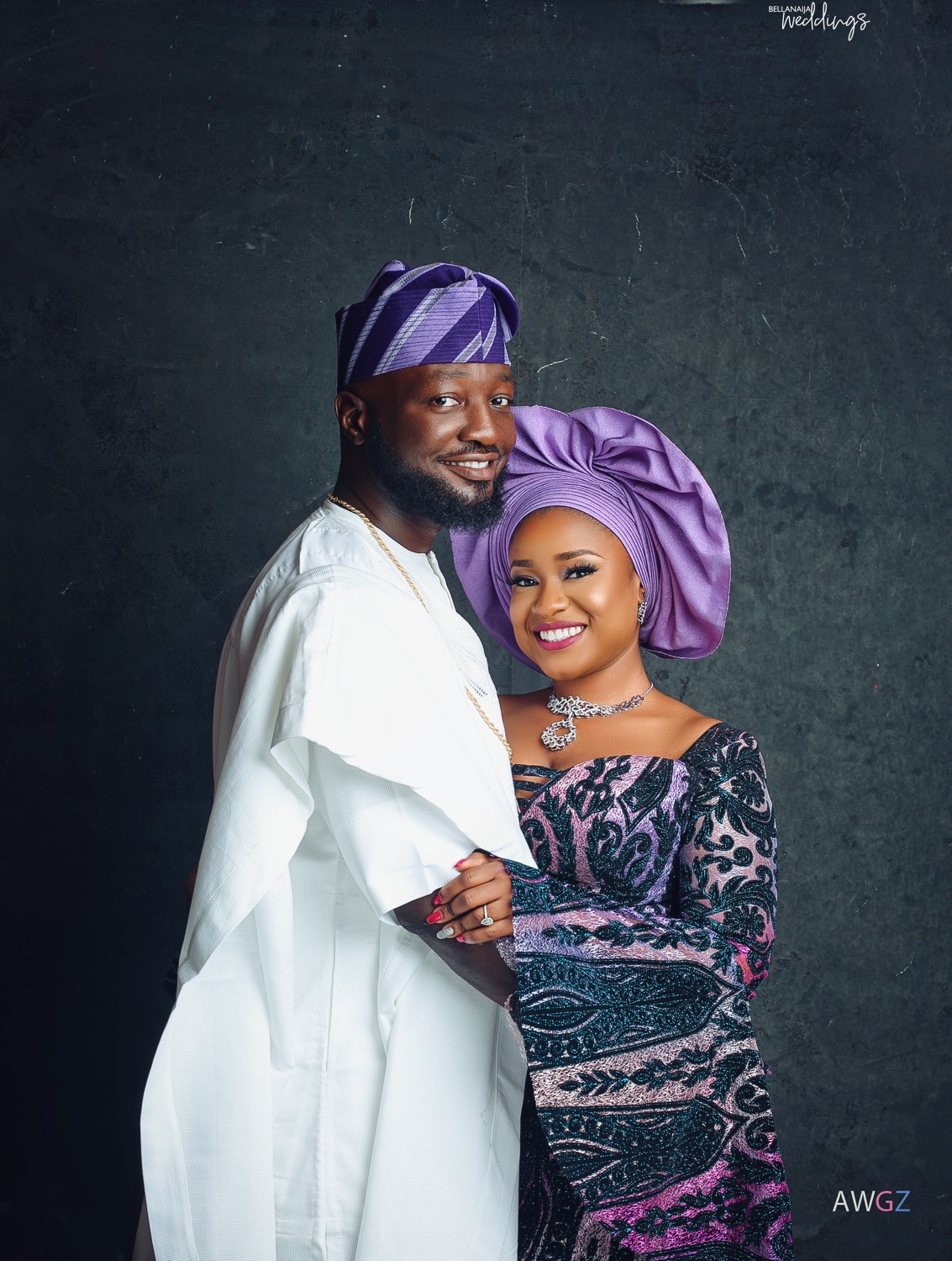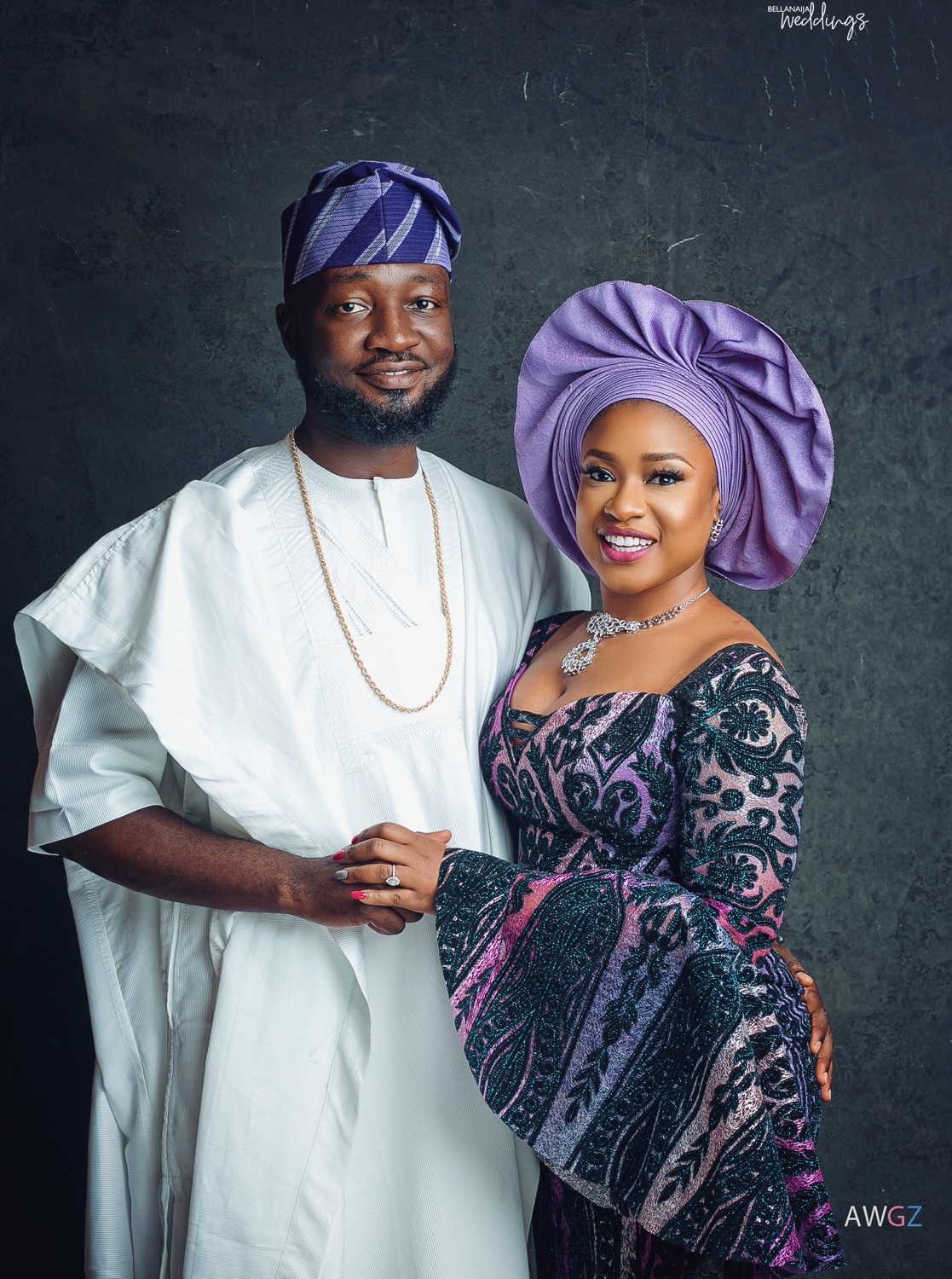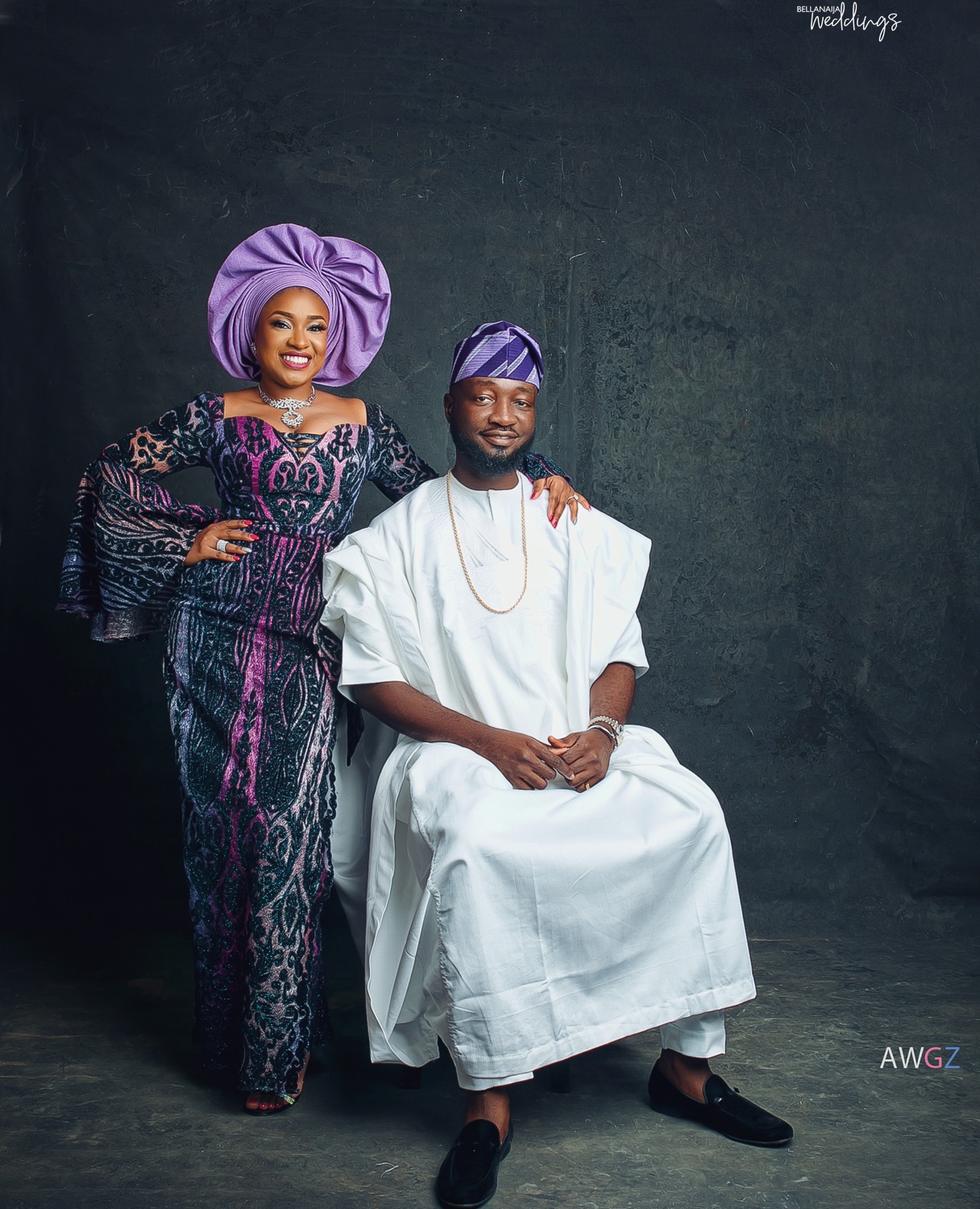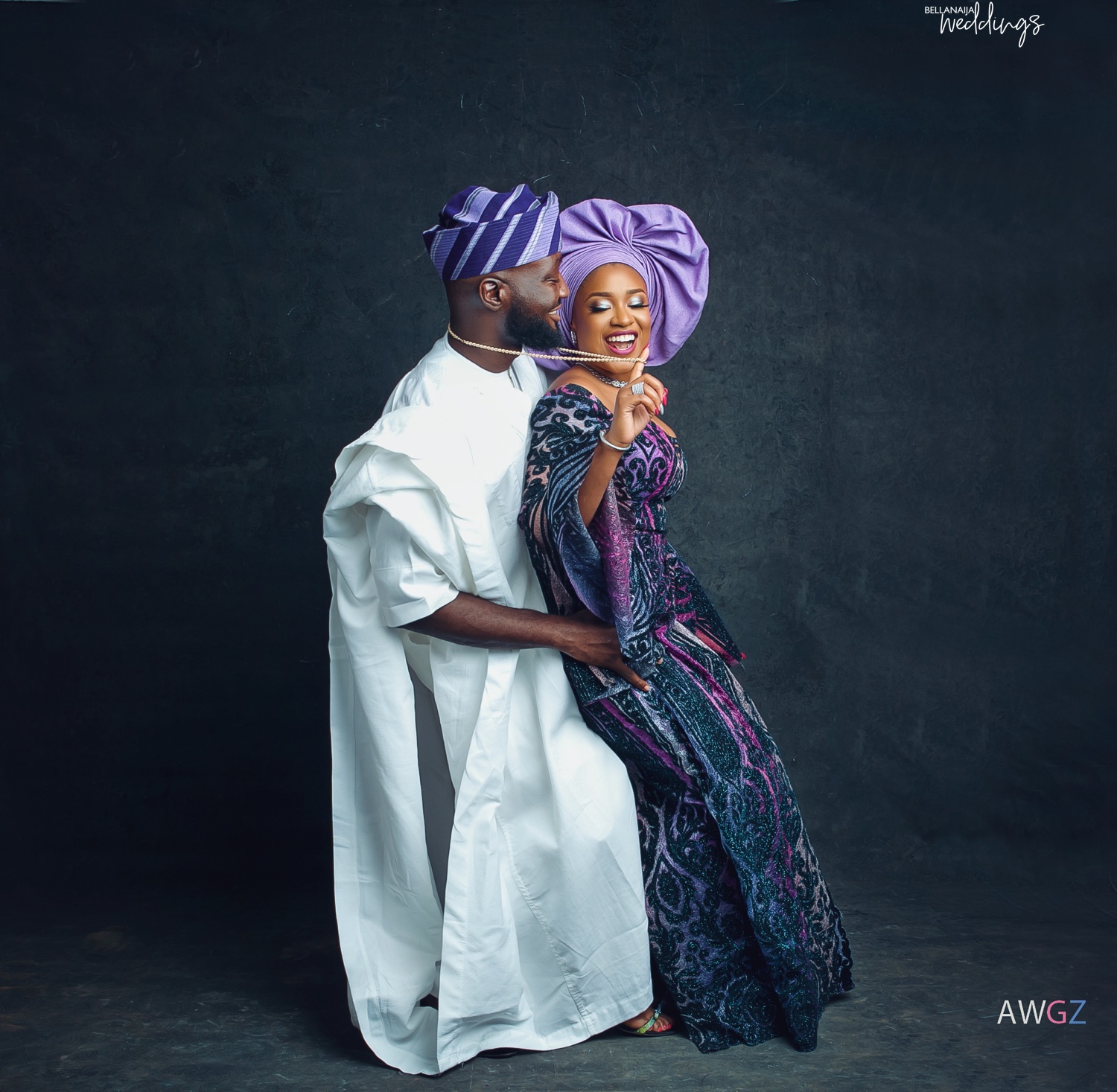 All these were done with zero verbal communication, but signals were sent and were well received, I think. We sat together on the white wedding day as the chief-bridesmaid and Best man.  We chatted a bit and as God would have it, we rode in the same car to the reception. She received a call during the ride and spoke Hausa, which got me really interested in engaging in a deeper conversation as I really wanted to learn a new language. We later got talking about our careers and I learnt a bit about hers. At the reception, we danced together and I remember making the statement to her ' we will be back in Kaduna, but we will need a bigger venue'.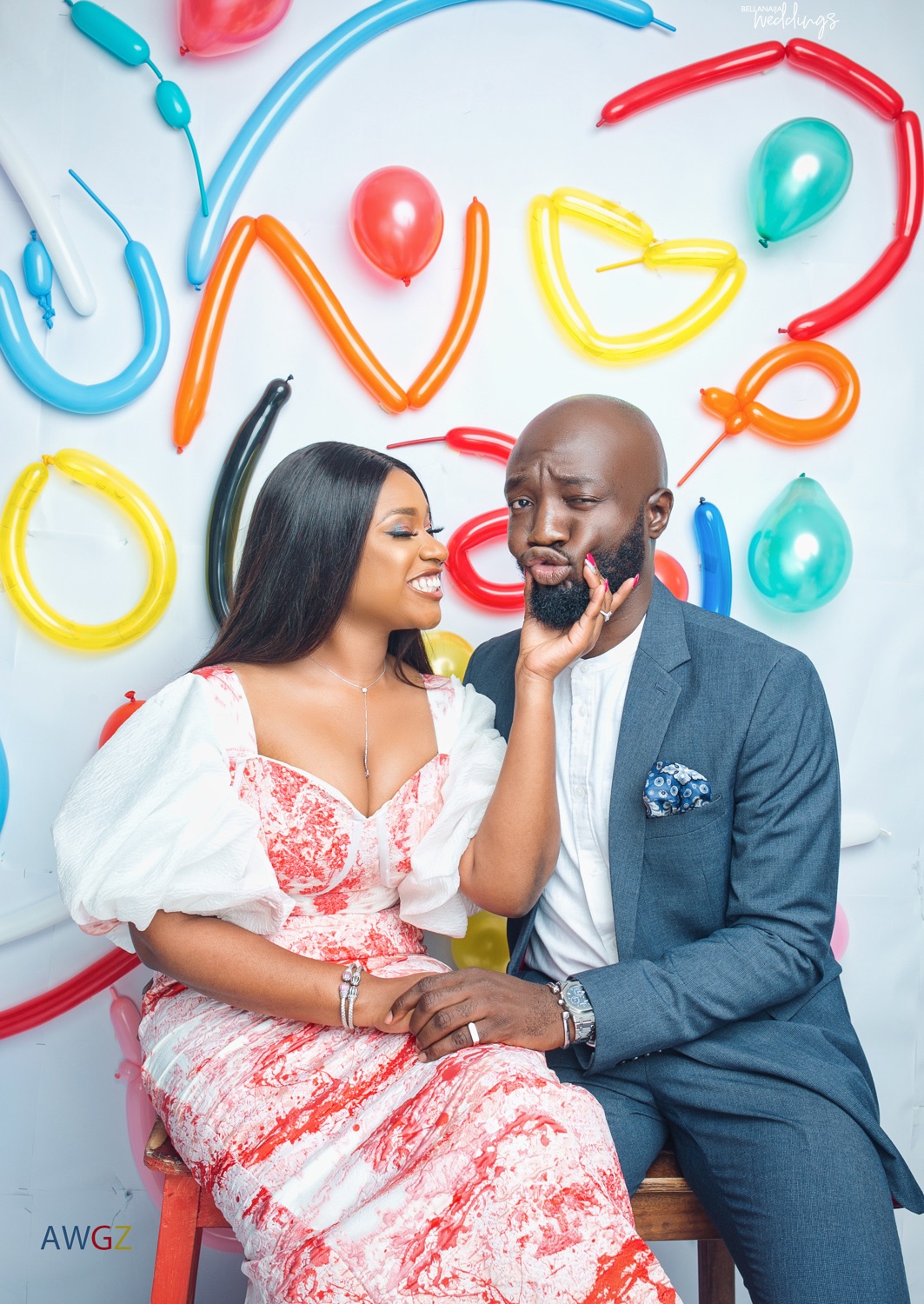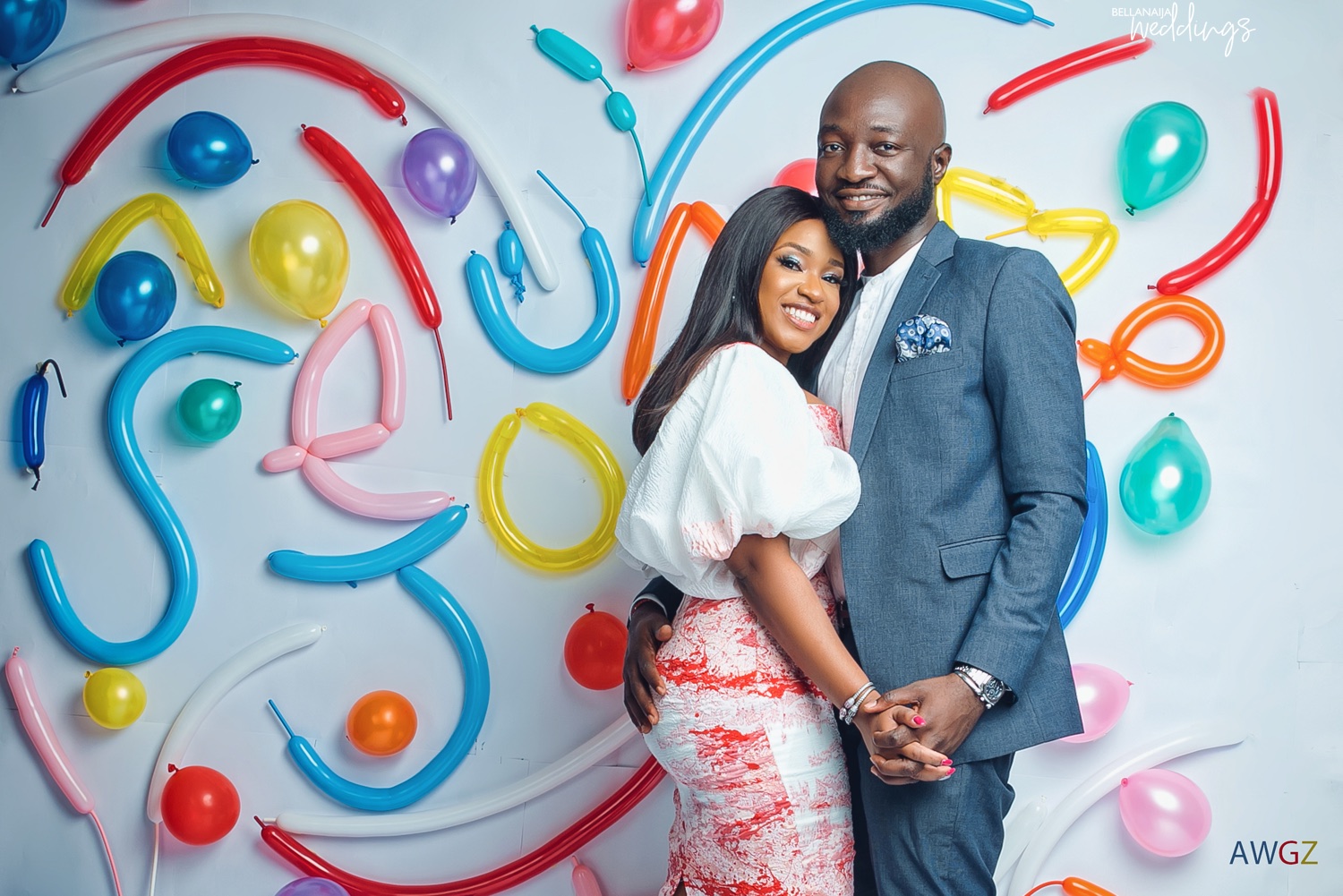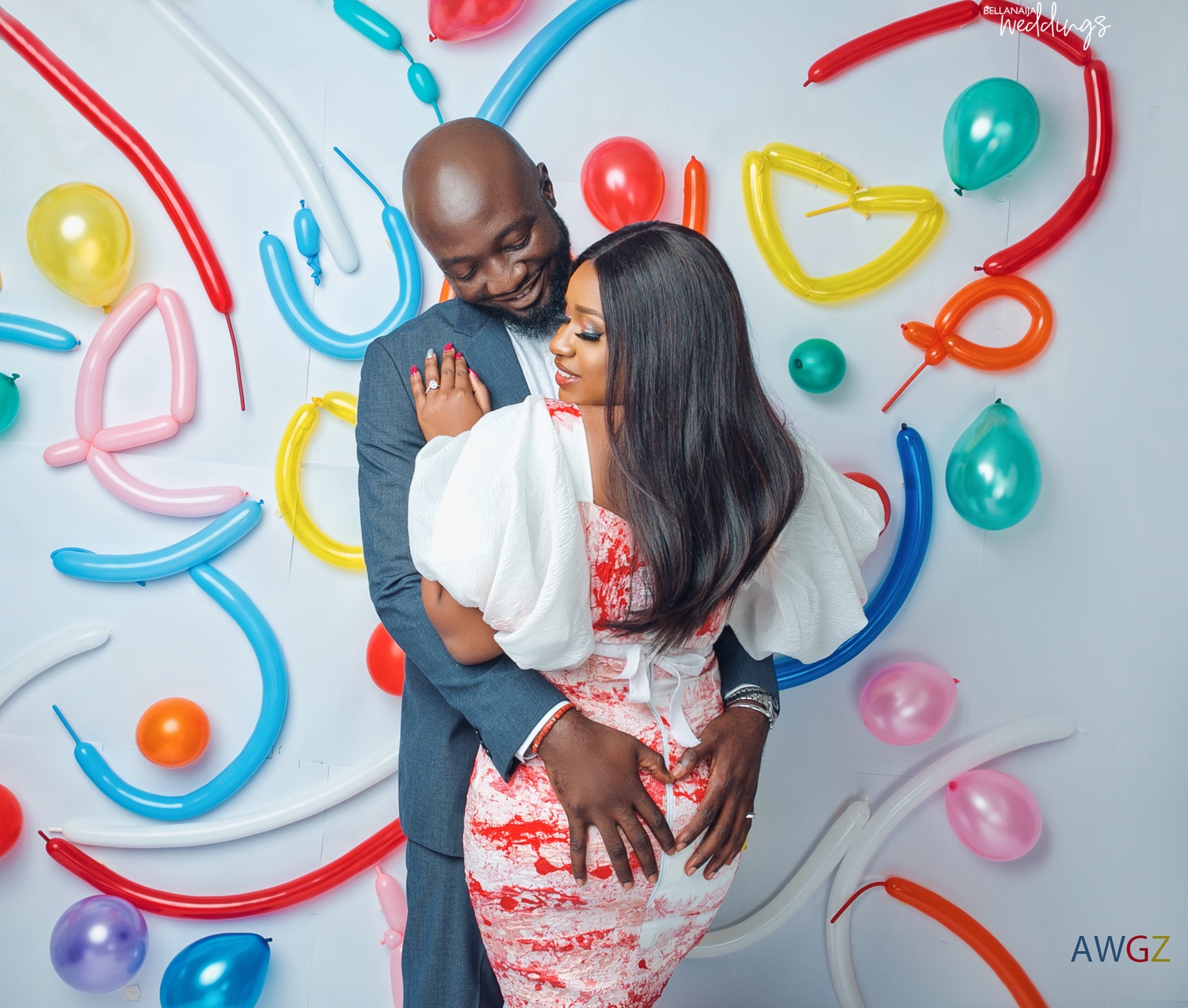 We stopped communicating for a while after that and in January 2017, Femi and I had a random conversation which led to Jola. I decided to give her a call which was thankfully well received. We clicked immediately like we had known each other forever. I jumped at every opportunity to go see her in Lagos as I was based in Abuja at the time. We eventually made in official in April and since then, my life has not remained the same.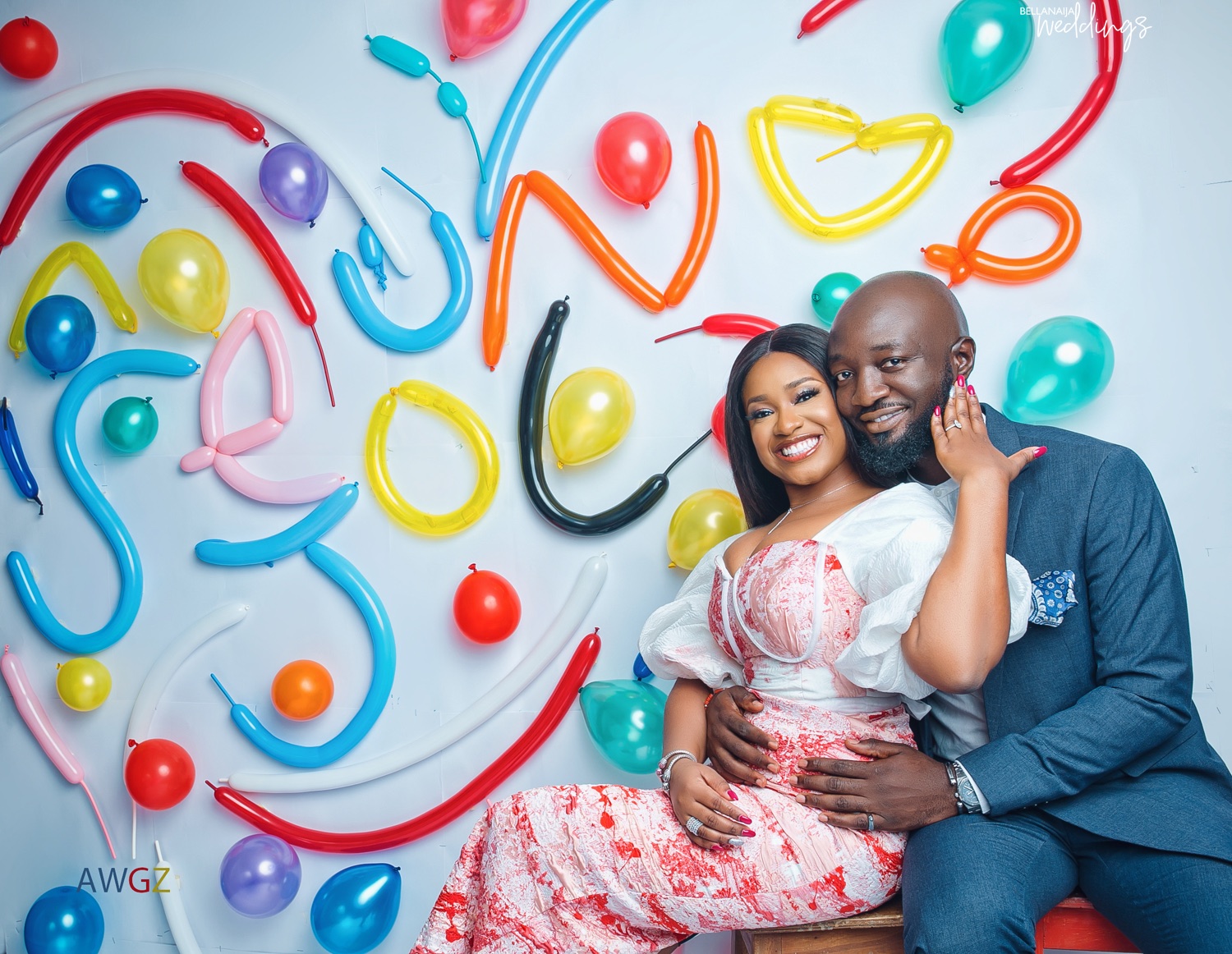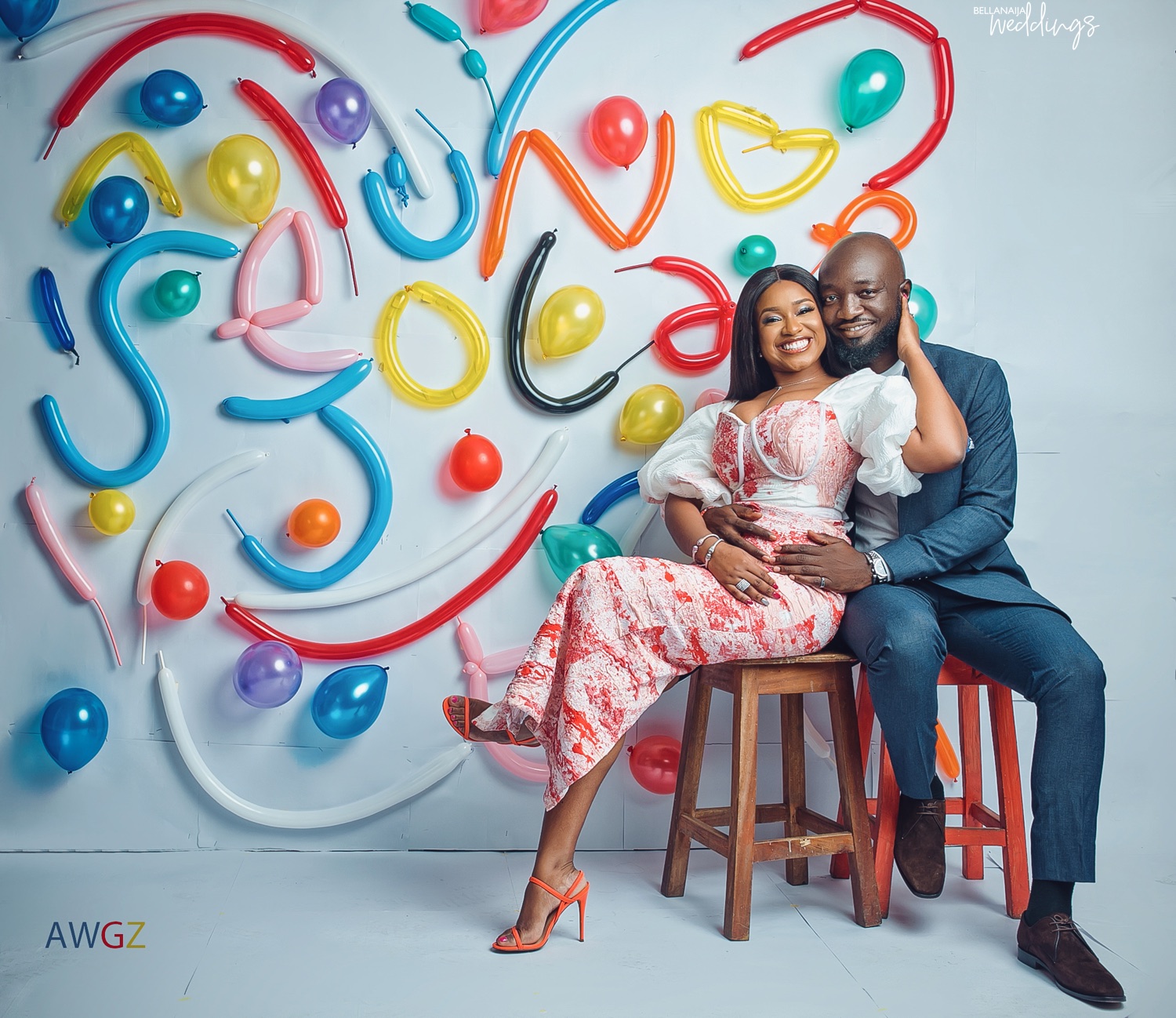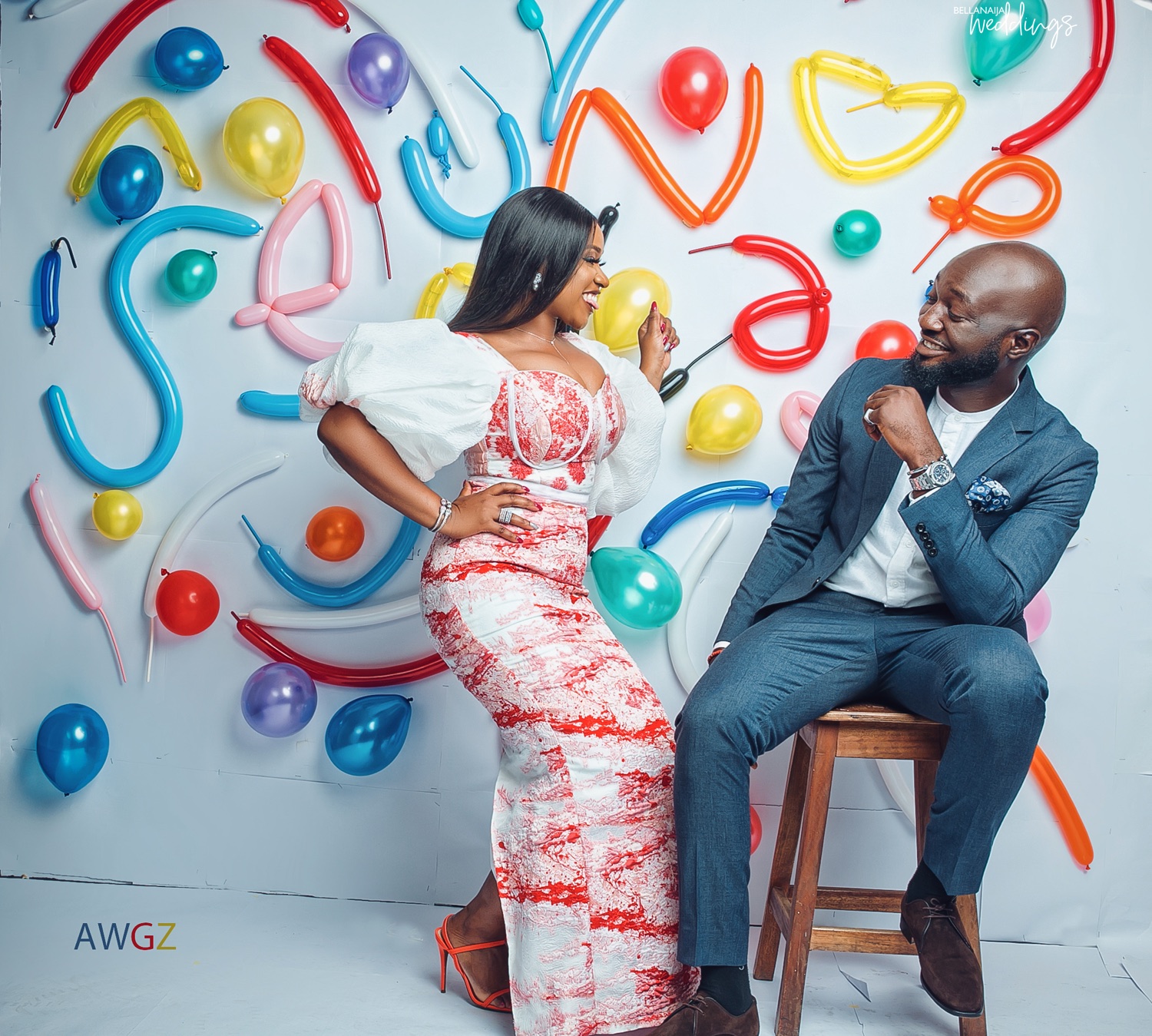 Here's Jola's side of their love story:
Seun and I met in July 2016 at my sister's wedding where he was the best man and I was the chief-bridesmaid. I had never seen him before but I heard a lot about how he was one of the most wanted bachelors in Nigeria and beyond, Lol. I had promised myself to ensure that I stay away from "Yoruba demons". The entire time I could feel Seun's eyes all over me and after the service, Seun and I had to go in the same car to the reception. Trust me, Seun was the happiest person on earth.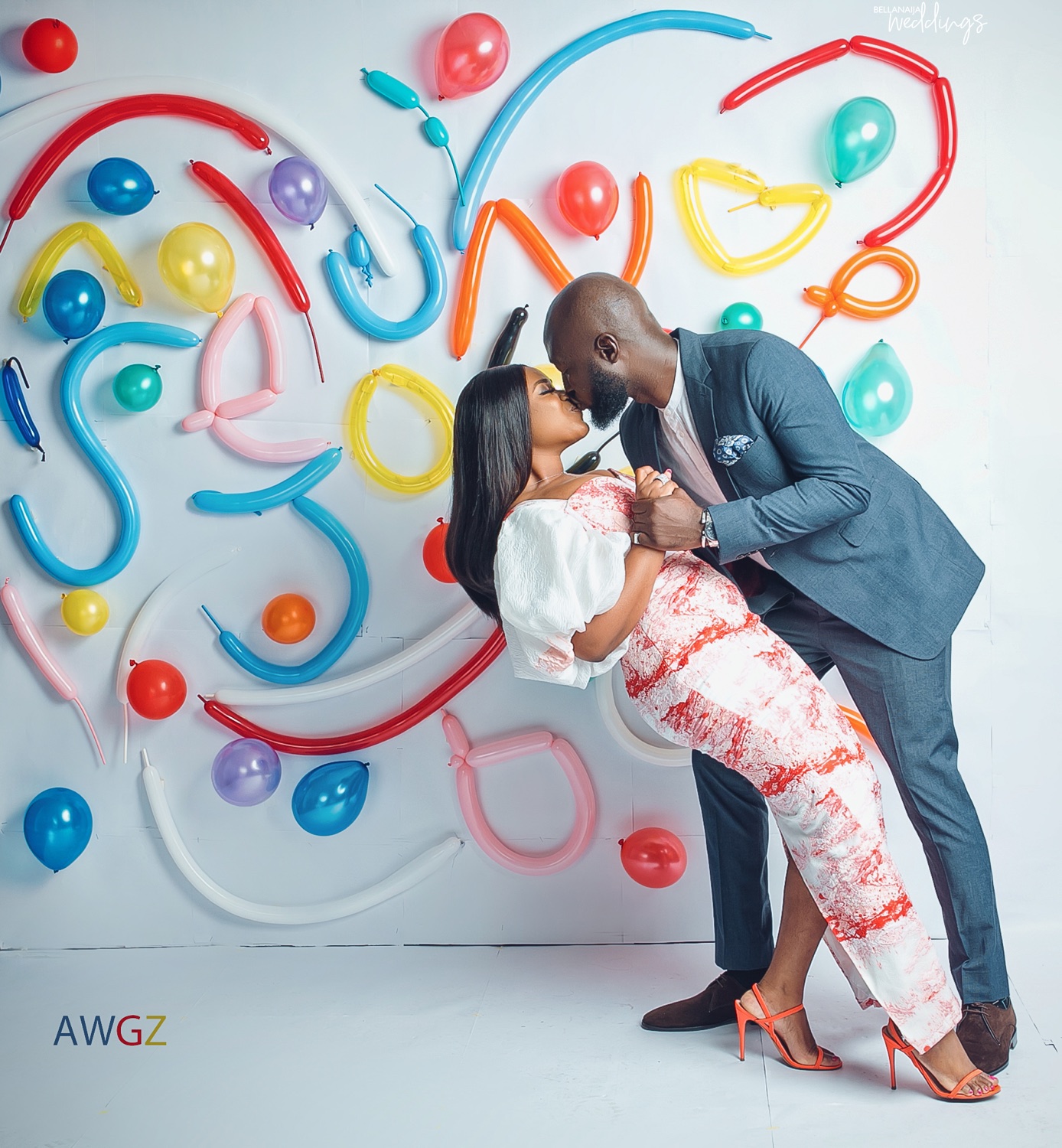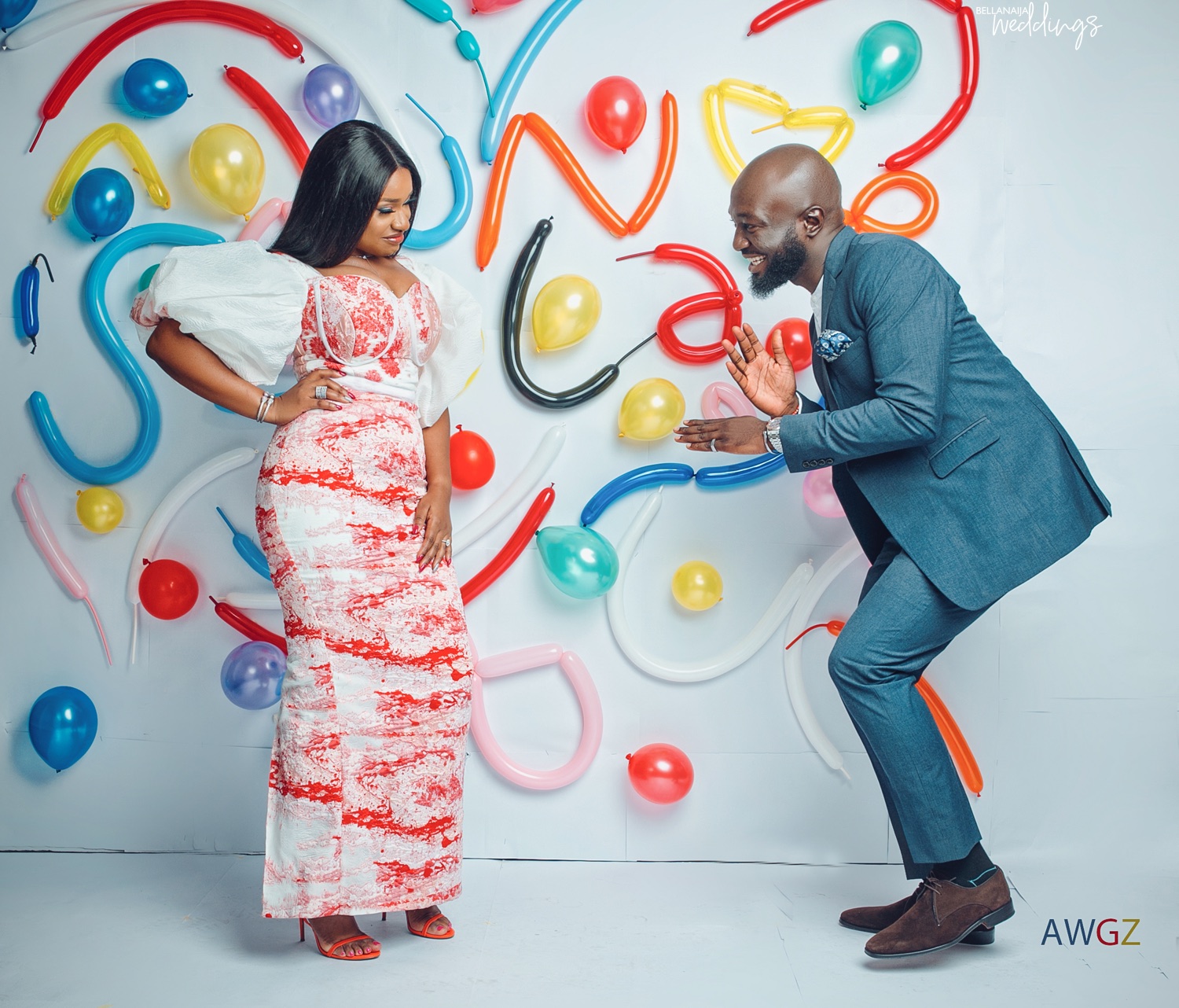 In the car, we chatted about career growth and I think this was the area I got Seun. I spoke about my love for brand management and digital marketing which was coincidentally some 'areas of interest' to him. Seun refused to dance with any other person at the reception apart from his newest crush. He followed me everywhere at the reception and low key I was feeling the guy. We never really kept in touch after that which was really shocking but I was in a relationship as well, so I cared less. Fast forward to January 2017, he sent me a random happy new year message and the rest is history.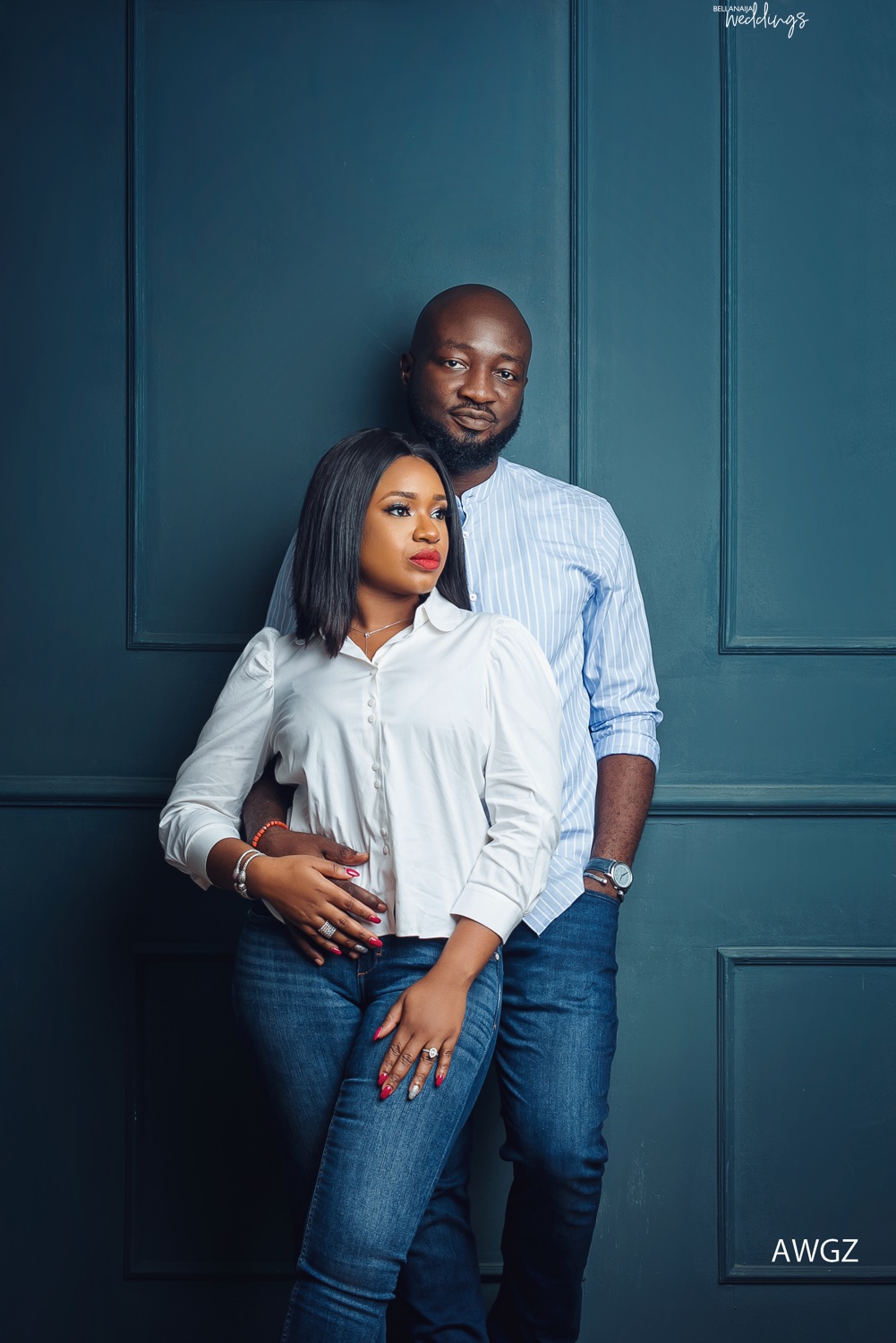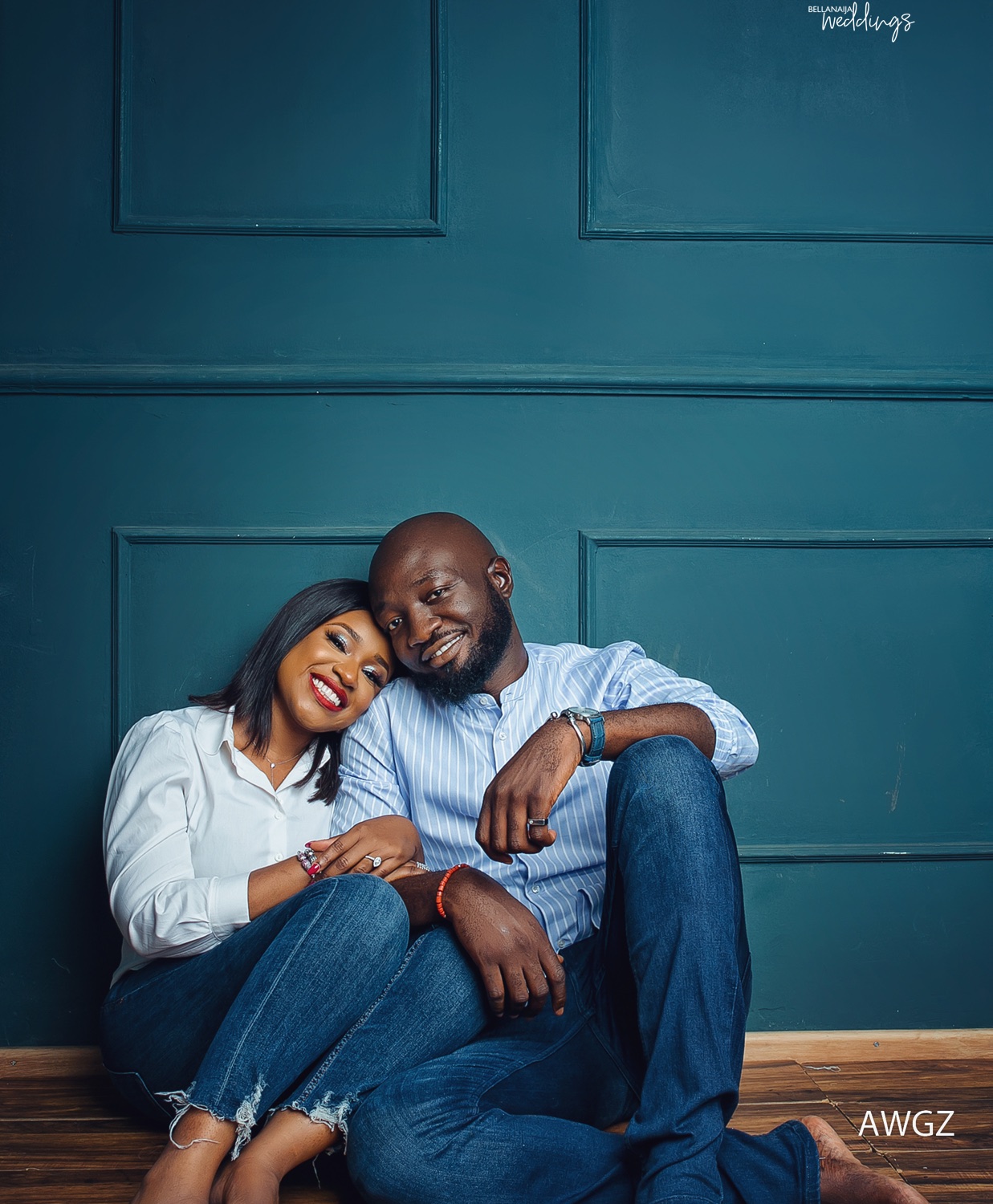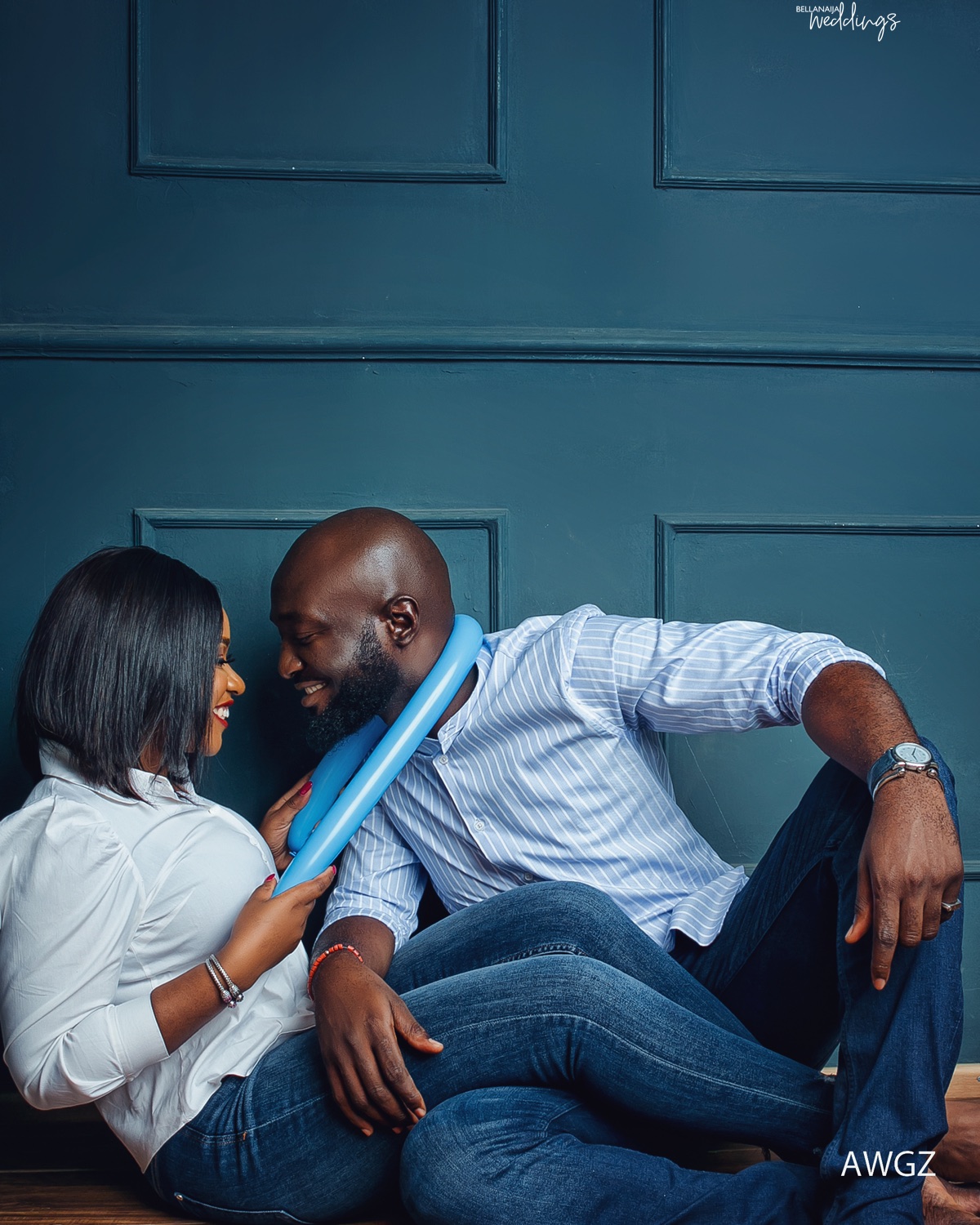 Seun is my slice of heaven, I'm so grateful to God for bringing him my way. He is patient, sweet, humble, loving, kind, caring and intelligent. My future professor, my gossip partner, my baby, my prayer and fasting partner, my everything and yay we are getting married.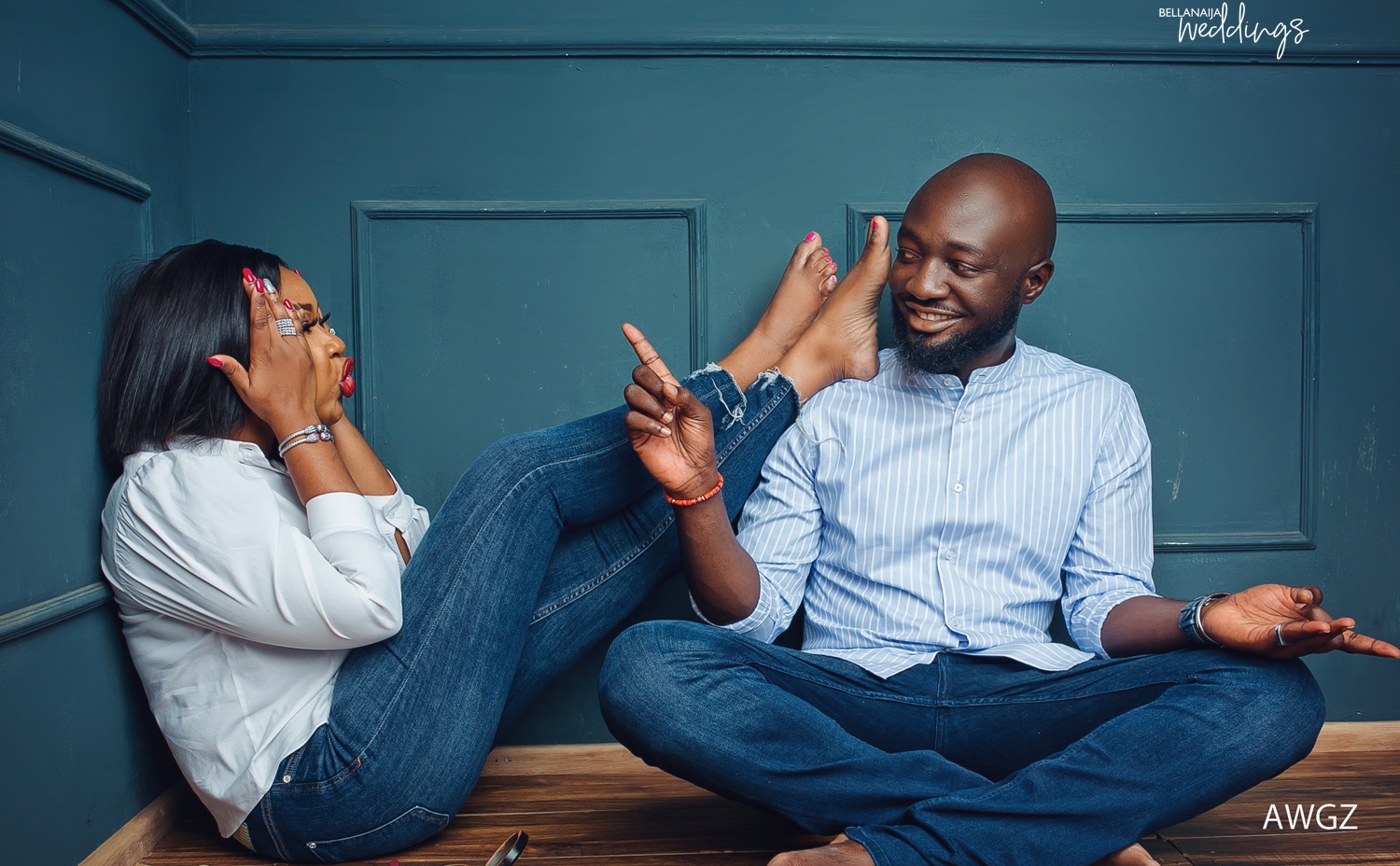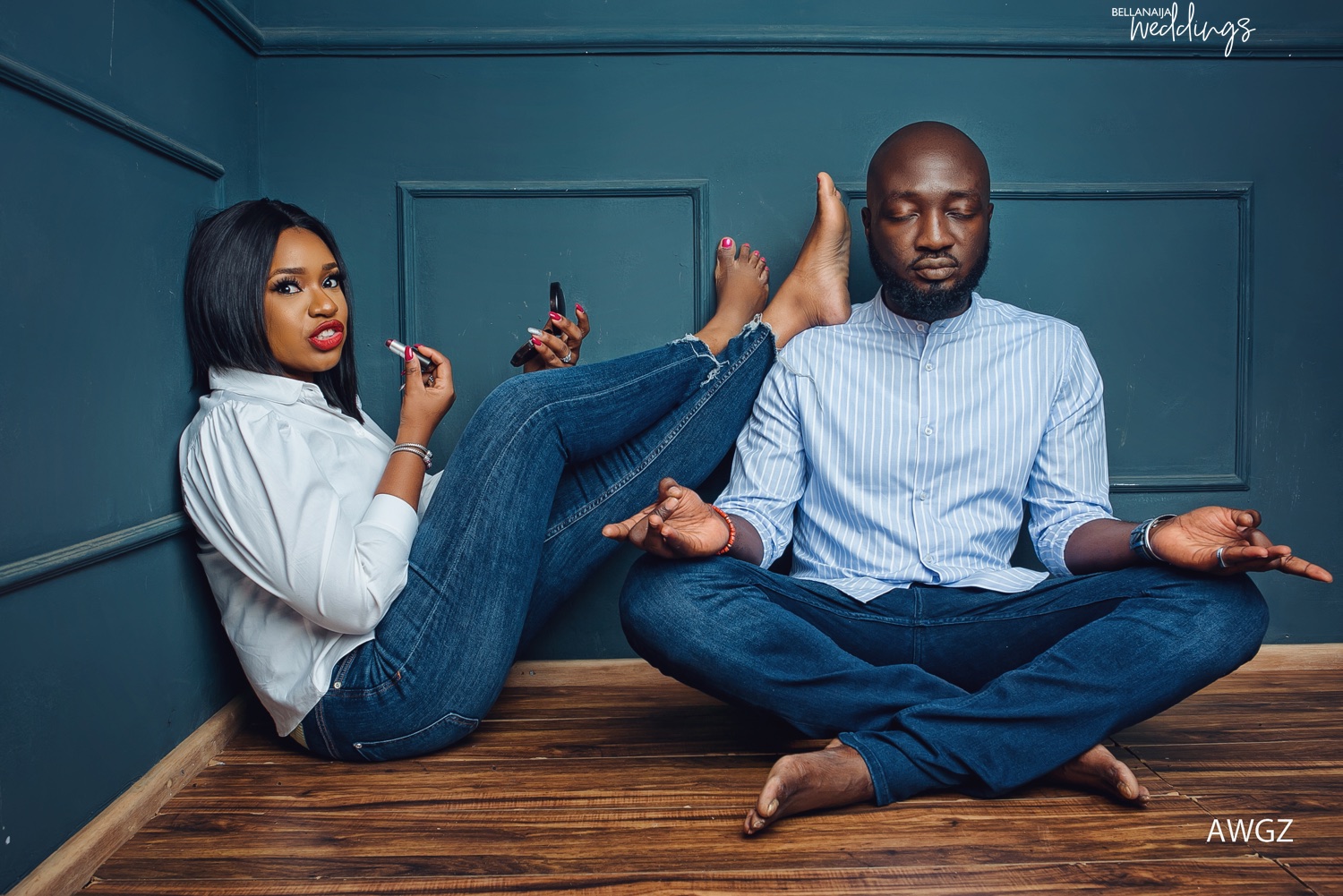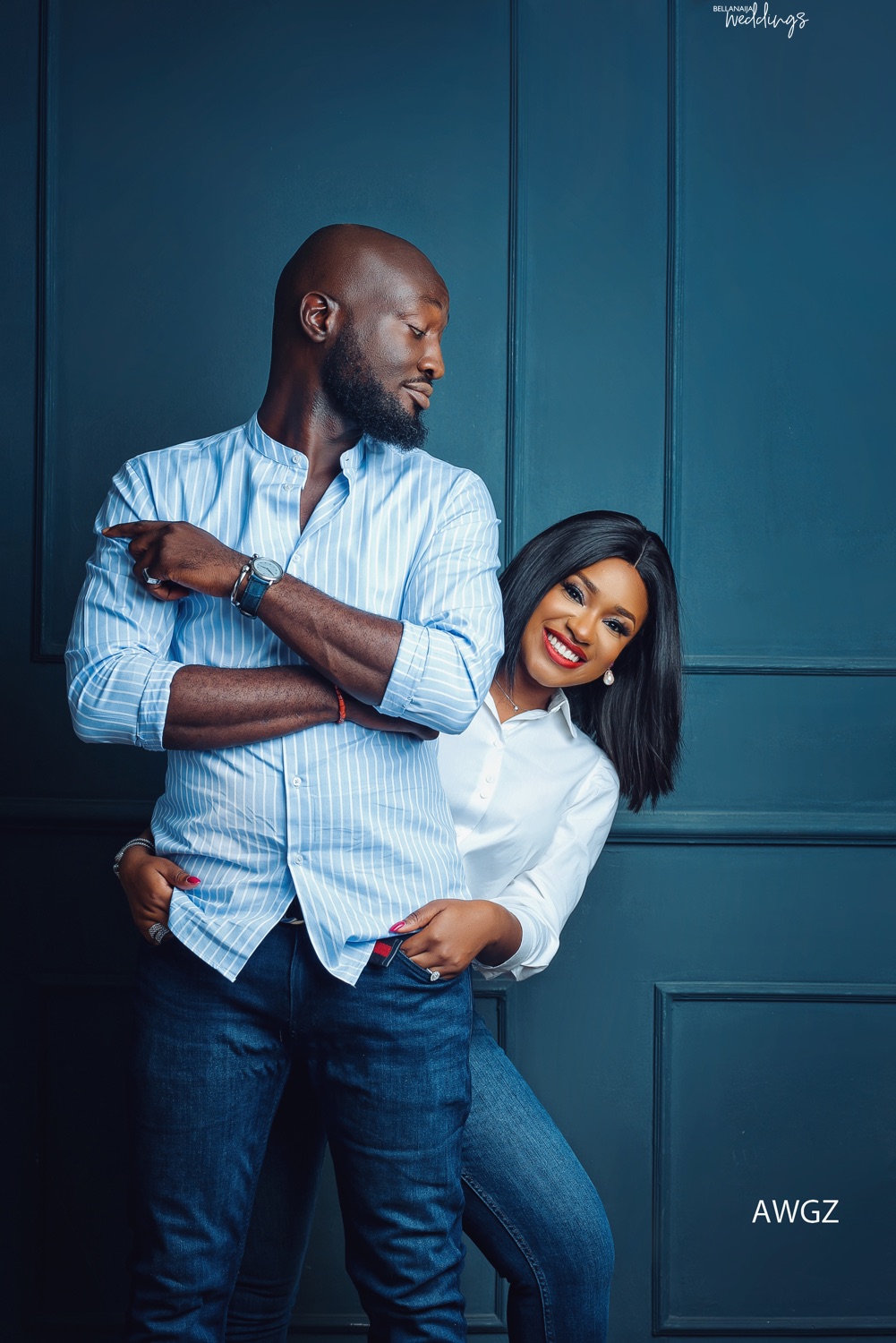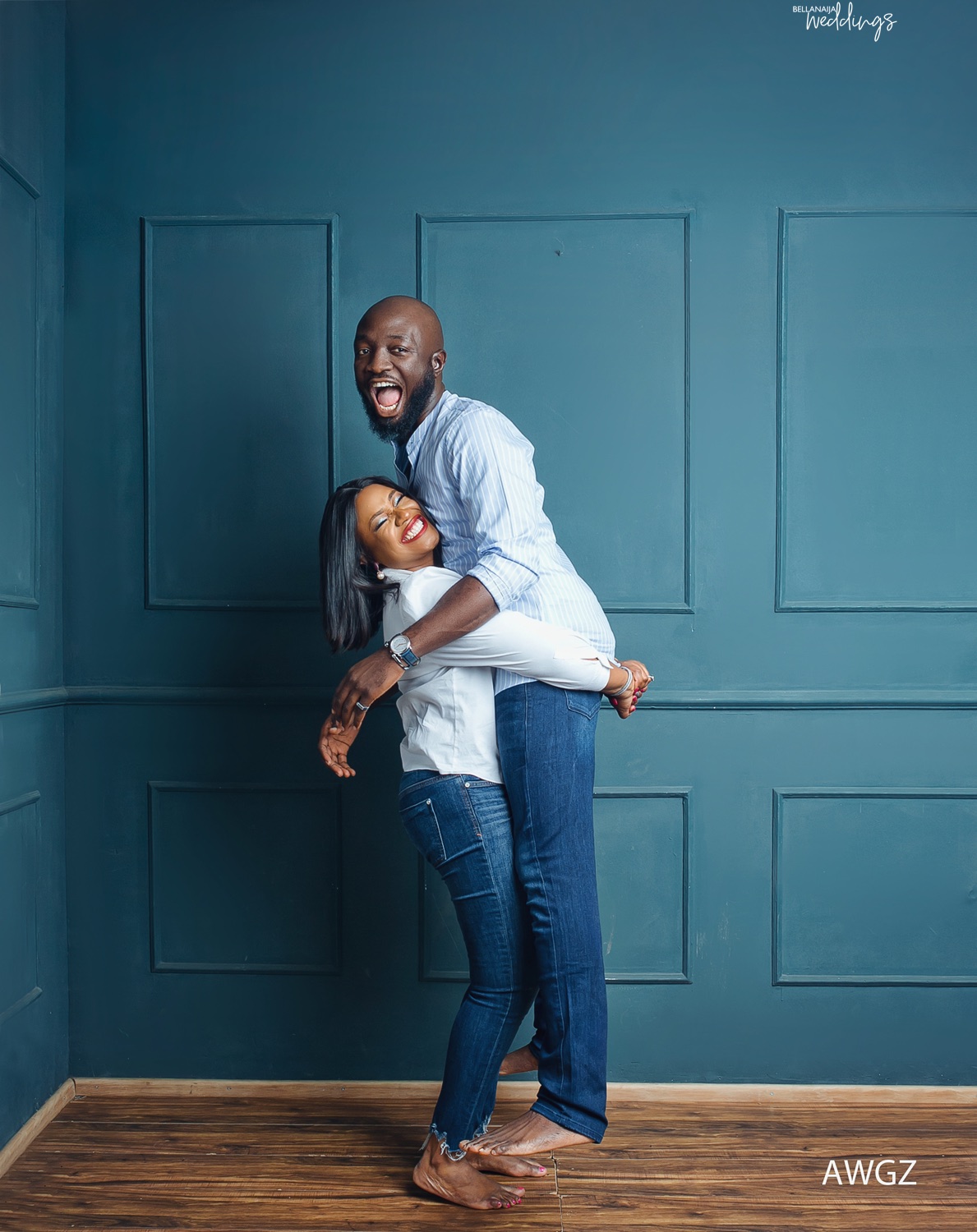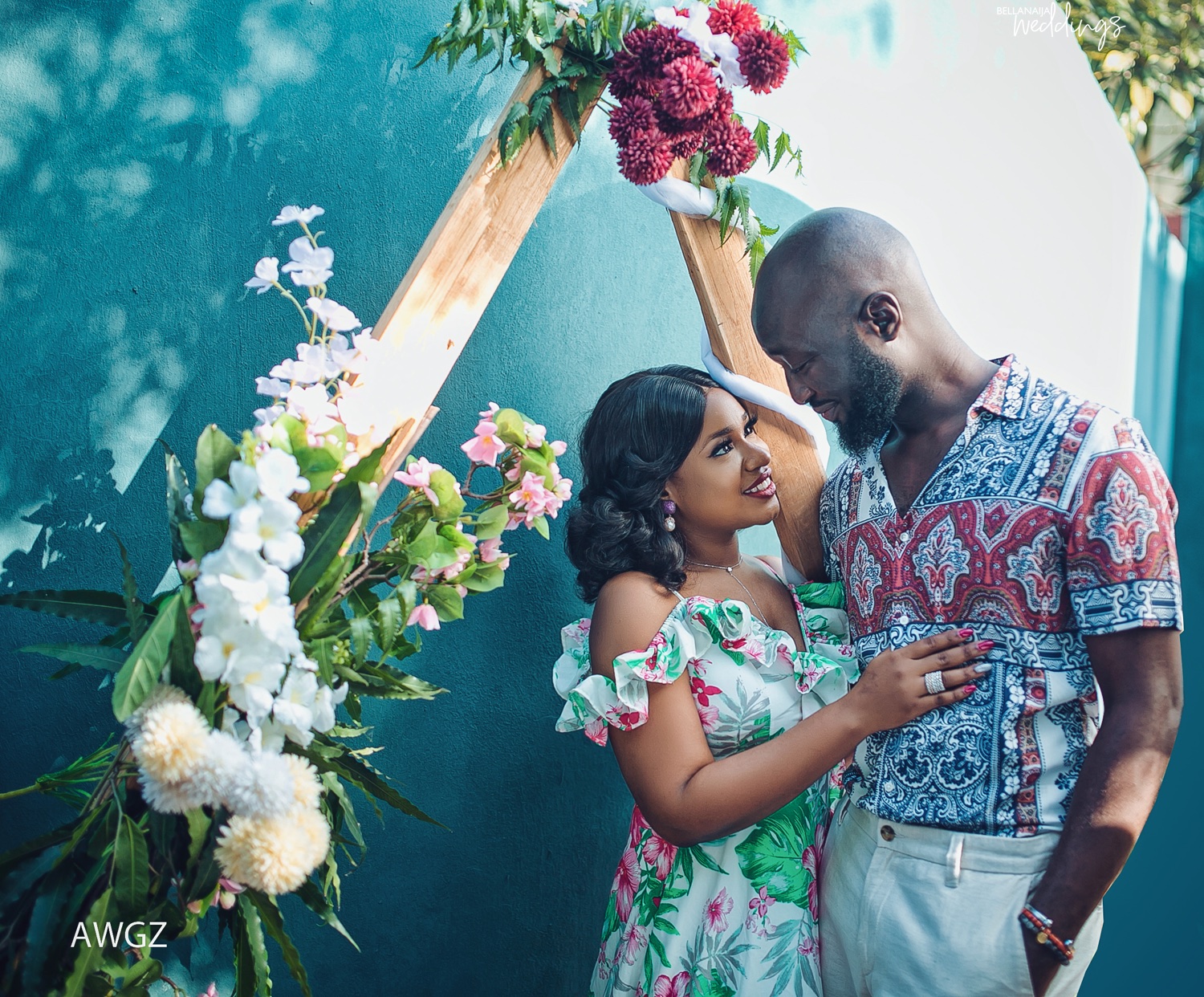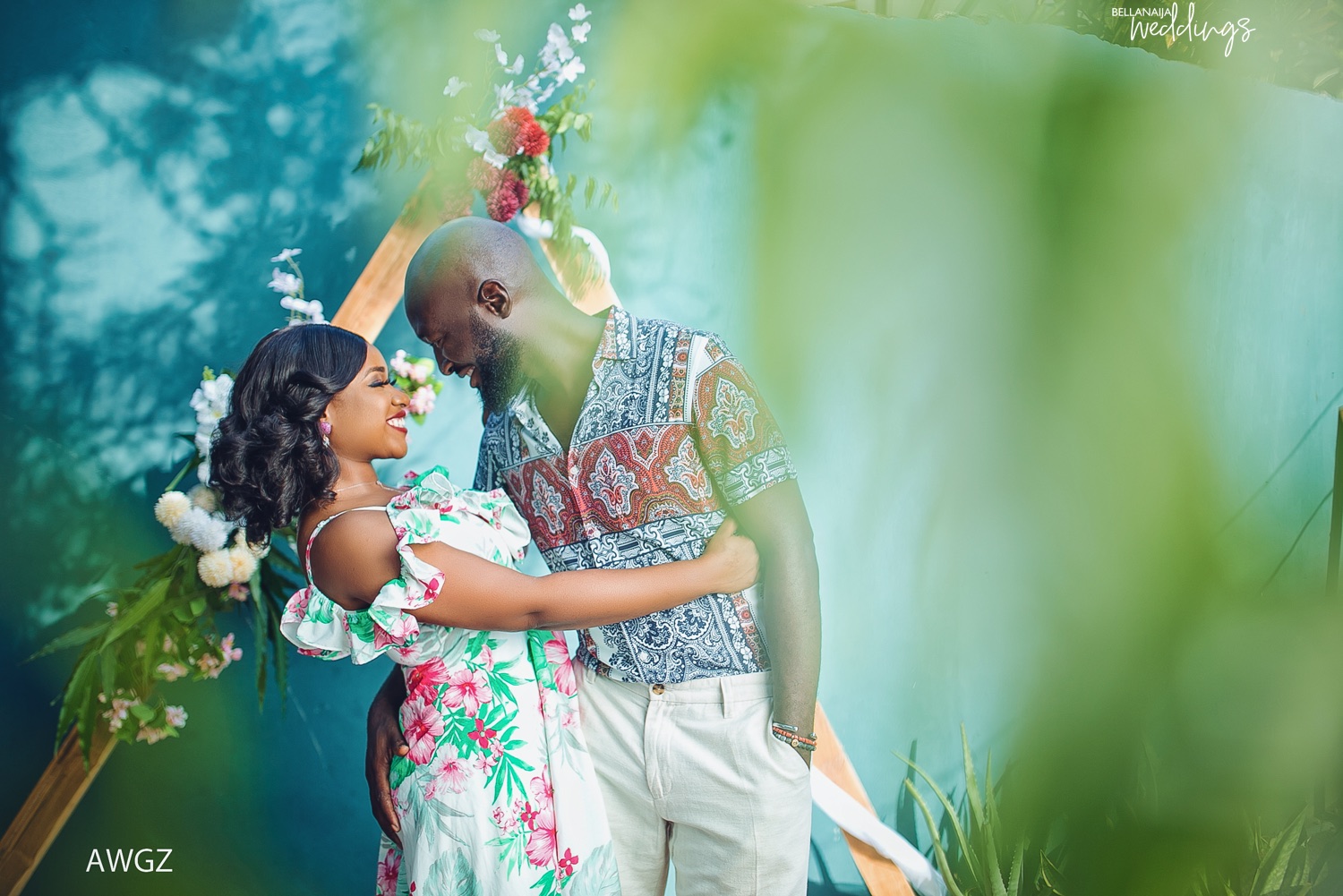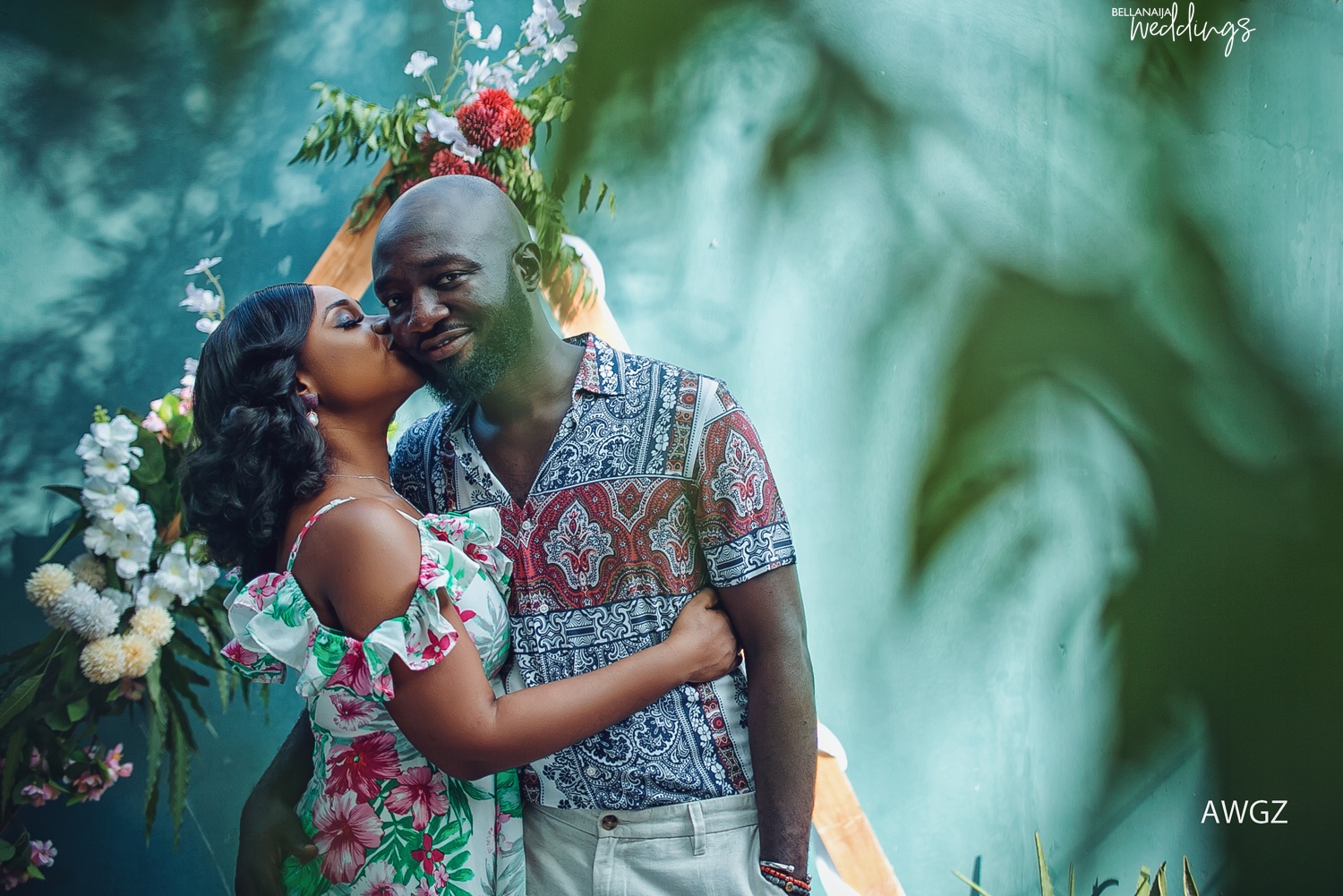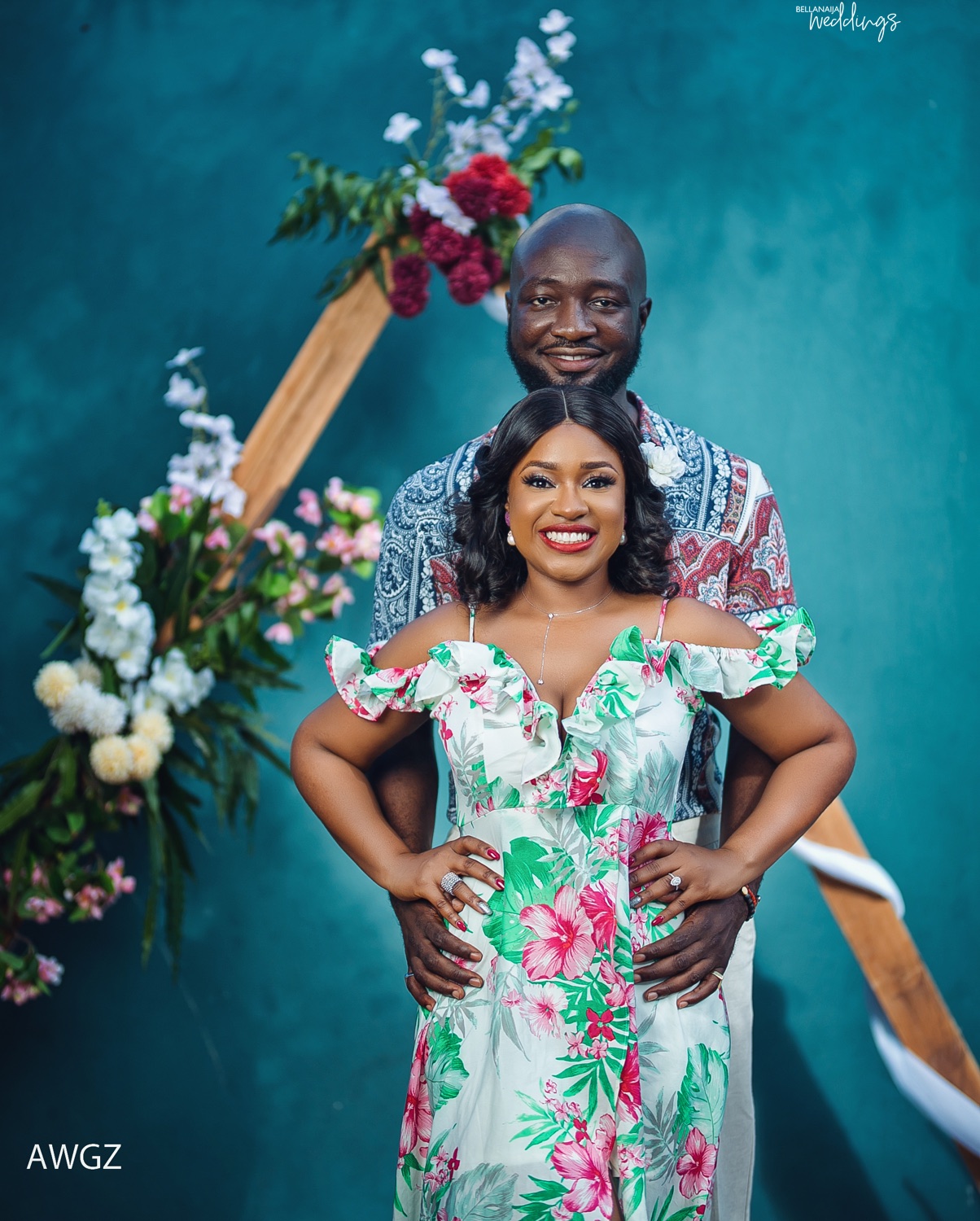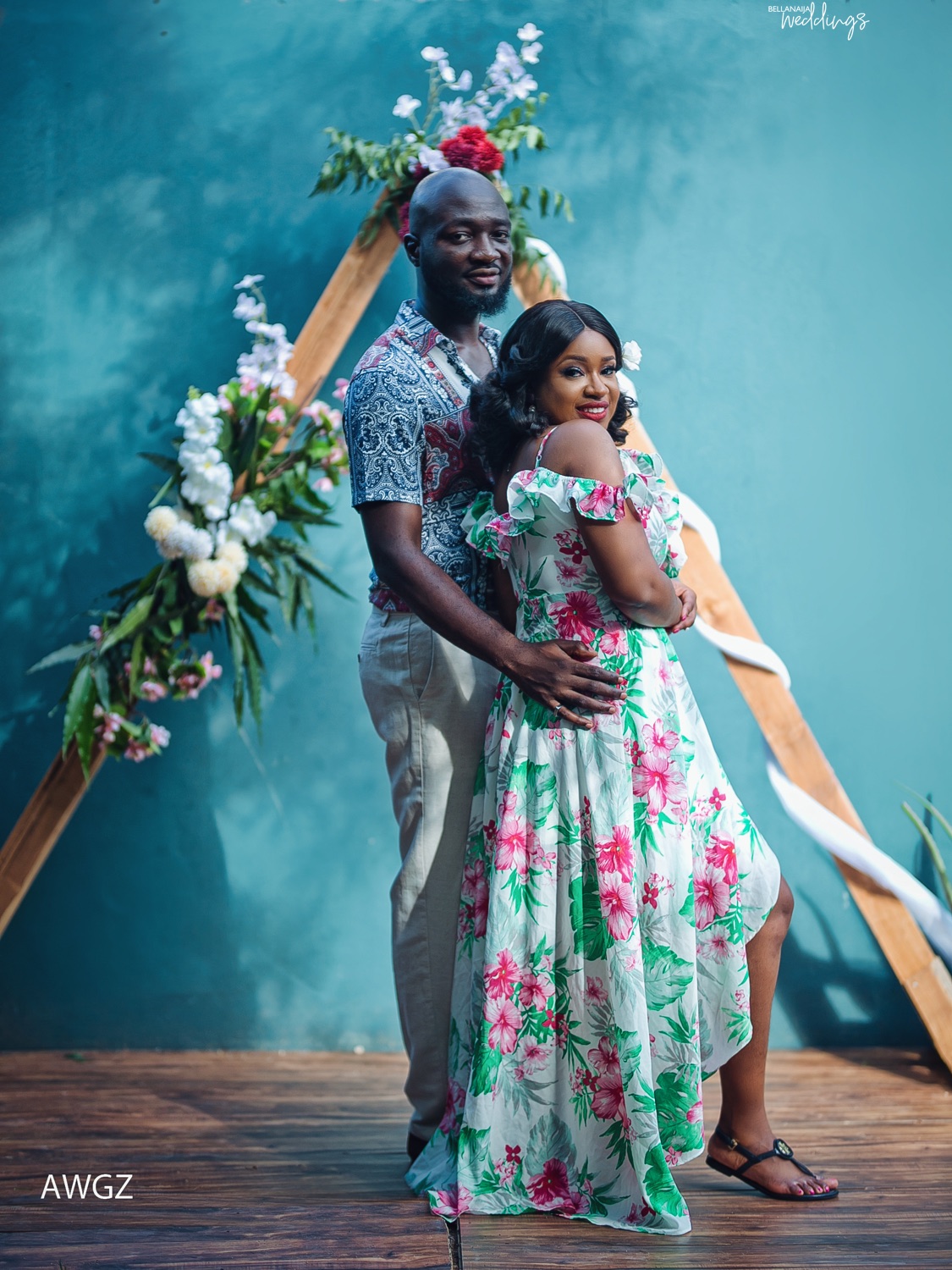 Credits
Bride: @mz_jawlar
Groom: @seunojerinde
Photography: @awgz.married |@awgzzz
Coordinator: @victoriaandcompany_ng