Editor's Note: Guys, we are really excited to share with you another beauty deep dive into this flawless bridal look. On this feature, we have the talented makeup artist, Jide Of St.ola and he will be sharing with us how he created this stunning look on his bride, Kemi. So get ready for all the hacks, secrets, tricks and methods you've always wanted to know about his work. If you've missed previous features on this, catch up by clicking here. Now, it is time to learn and enjoy.
Before the Wedding
Honestly, to know Kemi is to love her. I met Kemi a night before her wedding at the Intercontinental hotel Lagos for the first time even though we had been talking and sharing ideas about the look she'd love to have on her big day!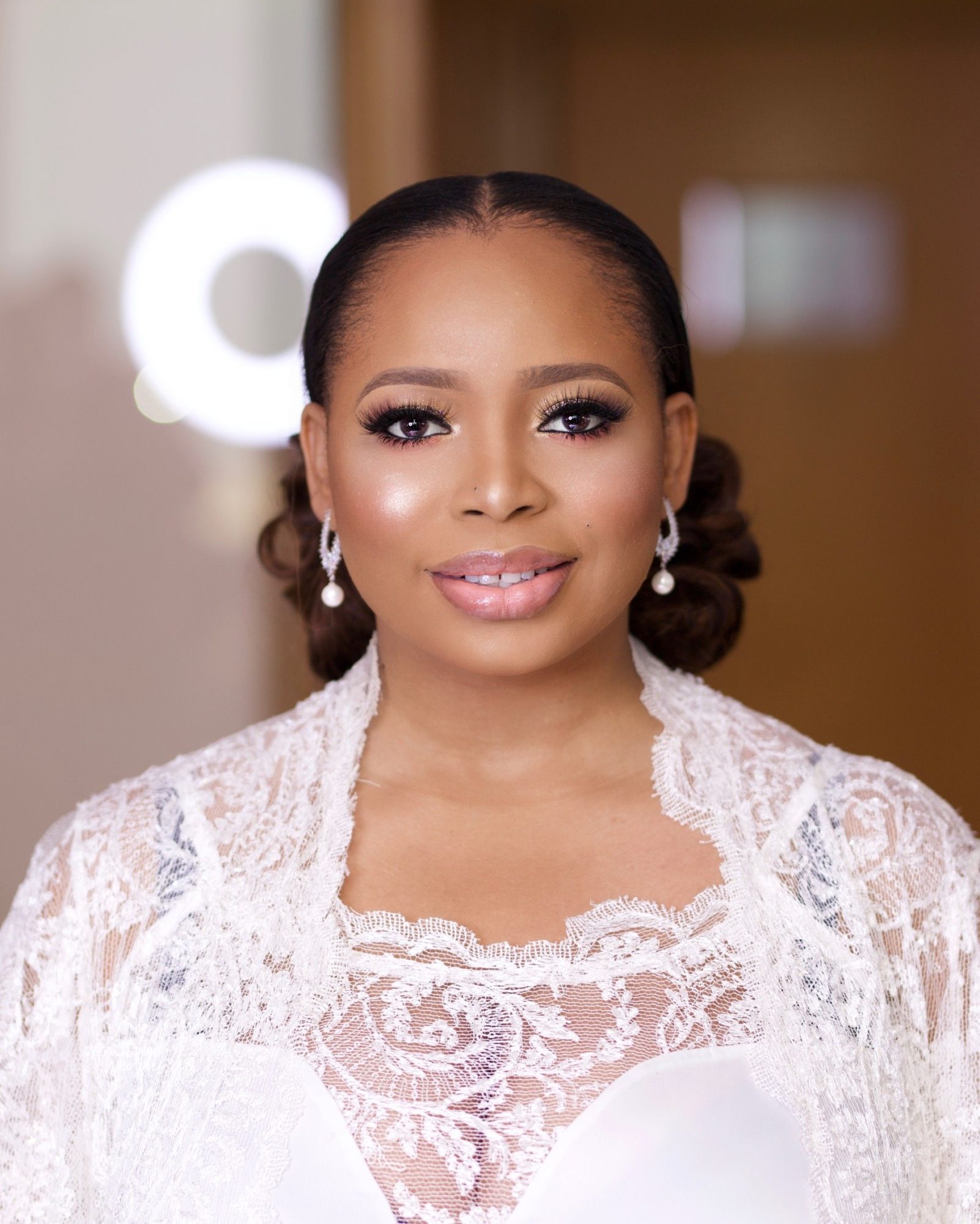 On the Wedding
The morning of the wedding came and she said "Jide I'm gonna leave you to do your thing" and I was like say no more lol, behold when I was done with the makeup she fell in love with her look.
Makeup process
During the whole makeup sesh, it was never a dull moment with Kemi.  I started off by concealing the little acne she had,  then gave her a full coverage complexion work with the HudaBeauty and the Burberry foundation which gave this flawless look. Right after that, I set her whole face using  Fenty Beauty translucent loose powder in honey.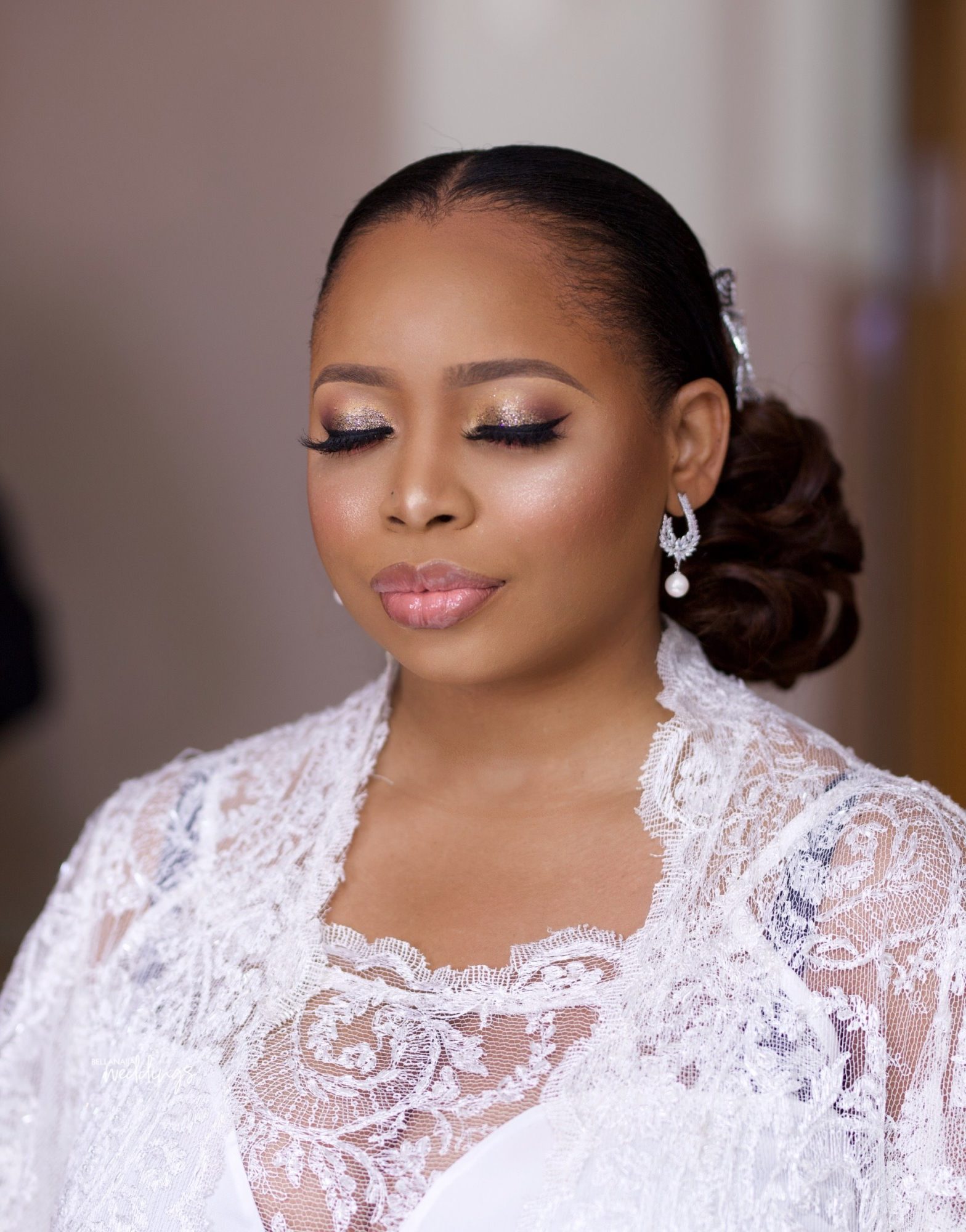 Then I went on to her eyebrows and then used the Anastasia Beverly Hills Rivera Palette eyeshadow. The lashes were my favourite part of this look because glitter and under eyelashes were involved.  She told me she wanted glitter but she didn't want it to look overly done that's why I went with the less is more vibe. Then I finished it off with a Blot beauty lip gloss.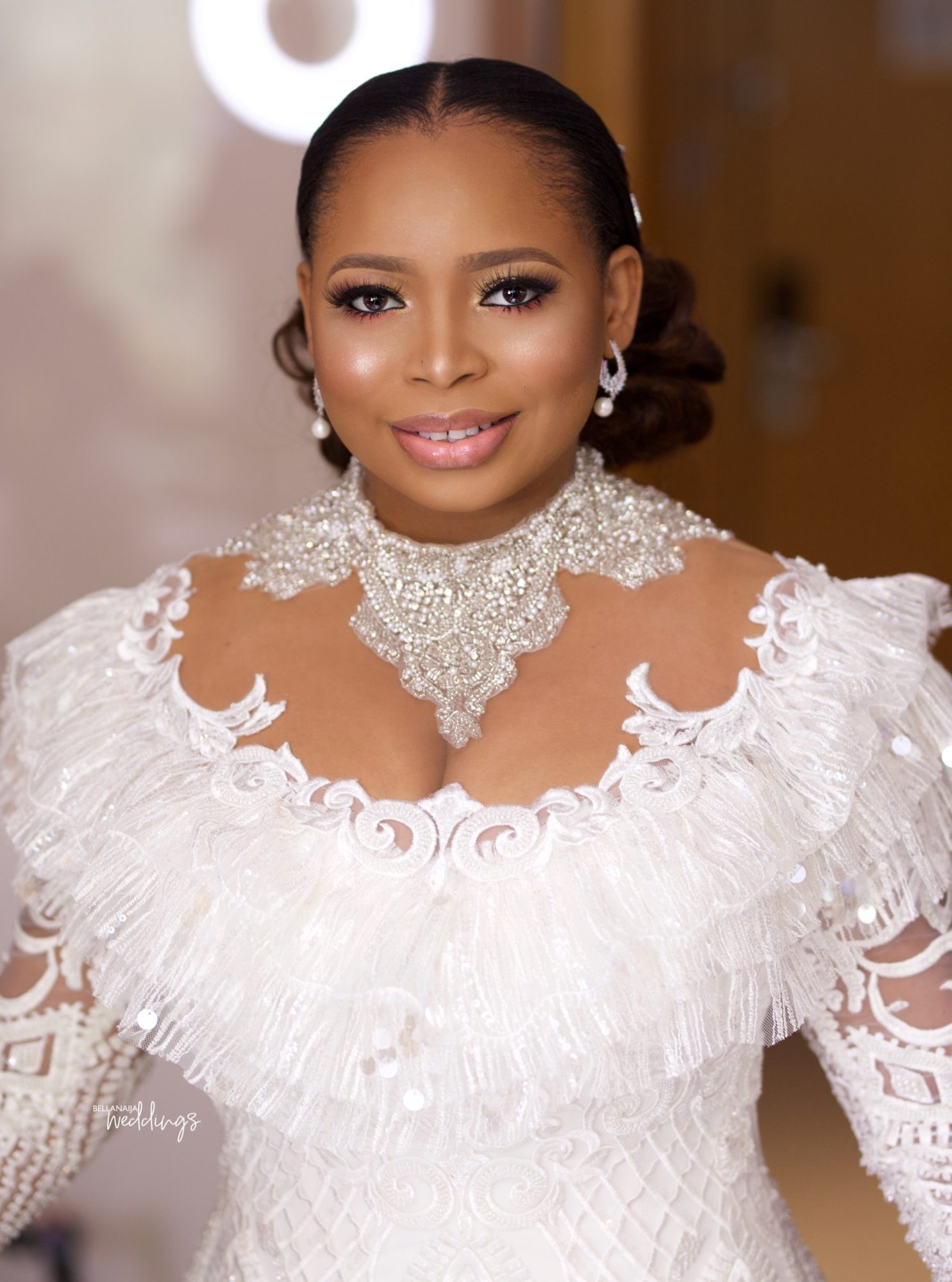 Product details:
Foundation: I mixed the Hudabeauty and the Burberry foundation which gave us a flawless look
Powder: I used the Fenty beauty loose powder in honey
Eyeshadow: Anastasia Beverly Hills Rivera palette
Lips: I used blot beauty lipglosses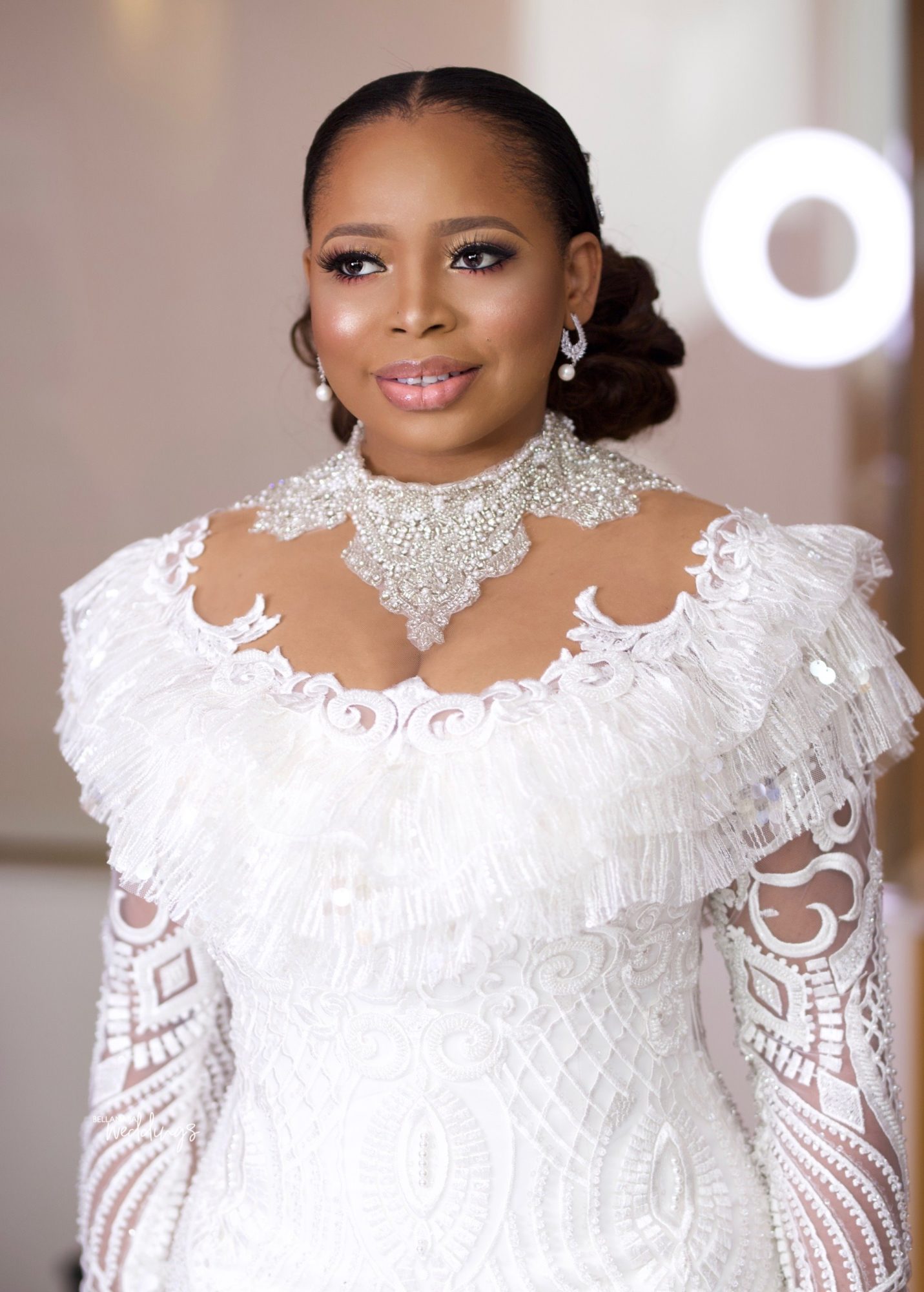 In the end, I was so happy I could deliver what she had envisioned. Her mum, sister and her bridesmaids complimented her continuously and that was how I knew that I had done a great job. To follow my work, you can catch me on @jideofstola on Instagram.
Credits
Bride: @kemiad
Makeup:  @jideofstola
Hair: @hairbyehis