When the wedding planner gets to plan her own wedding, it's simply a pure joy! Today, we're celebrating love as always thanks to Nelly and Frank and of course, we're super giddy about it.
The love birds started off as platonic friends who simply enjoyed each other's company while helping themselves grow. Now, that friendship has metamorphosed into something even more beautiful. The wedding planner Nelly and her boo are on their own wedding journey and we're definitely rooting for them. Their pre-wedding photos have us smiling from ear to ear. We bet you'd love them too.
Enjoy their photos and love story as shared by the couple below.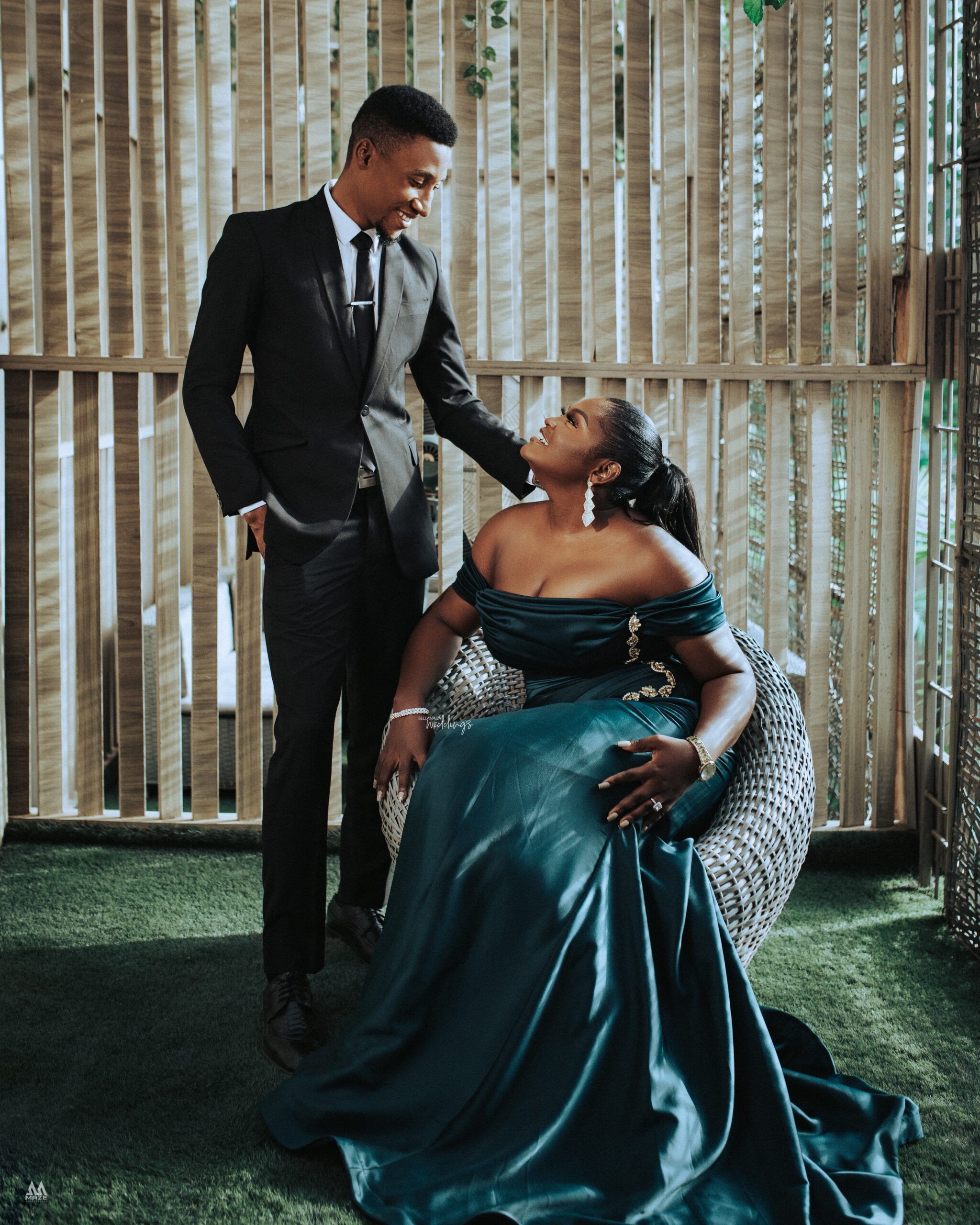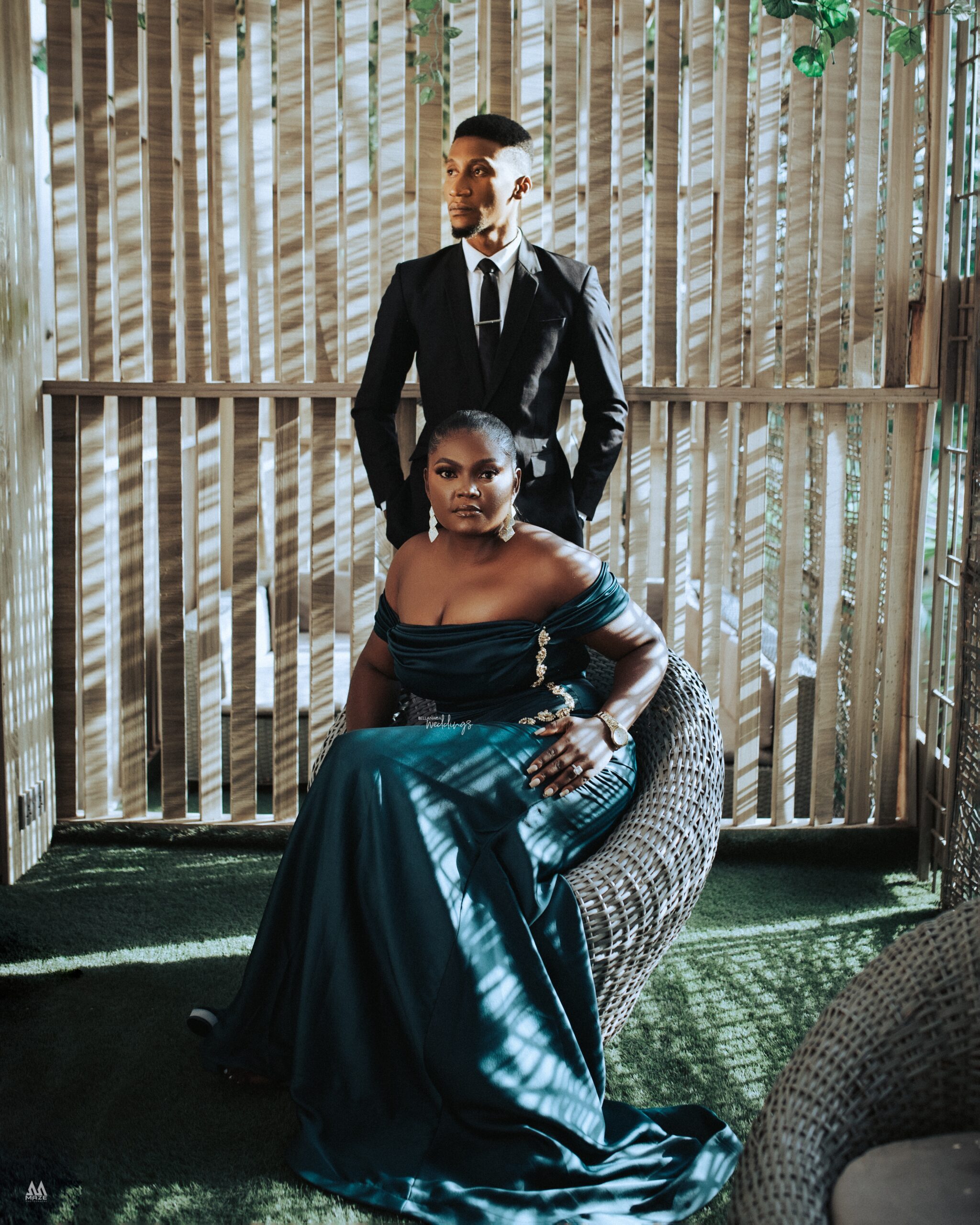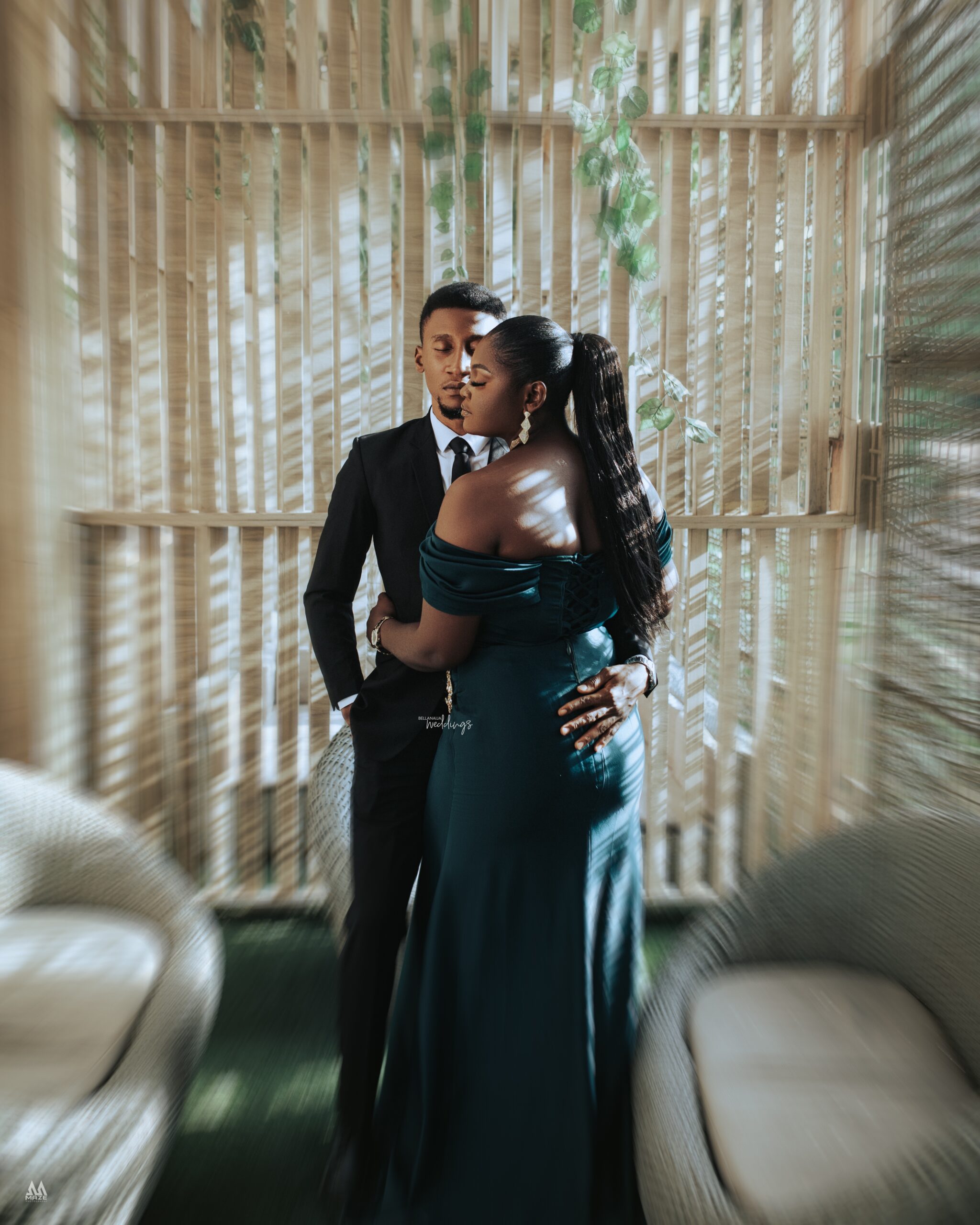 Their love story as shared by Nelly:
Frank and I first met back at the University. We knew each other because we were both on the same campus but we weren't friends. A few years ago, I received a DM from him saying he had relocated to Abuja. Valentine's day was a couple of days away, so we agreed to go see a movie together and make fun of all the lovebirds who would be at the cinema, holding hands and doing "couple goals". I mean, what else could we do? We were two young single people hanging out on Valentine's day at the cinema! Of course, we were gonna hate on the couples. 😂 I remember that day so clearly which is weird because I'm not exactly one who remembers things. I had the most amazing time with him that very day. I remember we talked about our dreams, where we were currently at in life, plans for the future, social issues and just generally having a good time. It didn't occur to us then but that movie hangout would go on to become our official first date. Our Love story had begun and we didn't even know it! It didn't take long for Frank to make his intentions known. He asked me to be his girlfriend. It took me 3 long months to say yes to him but I did say 'Yes'. He asked me to be his wife and again, I said 'Yes'. Everything has brought us here today, and I can't wait to give him the final 'Yes' in the presence of God and our Families.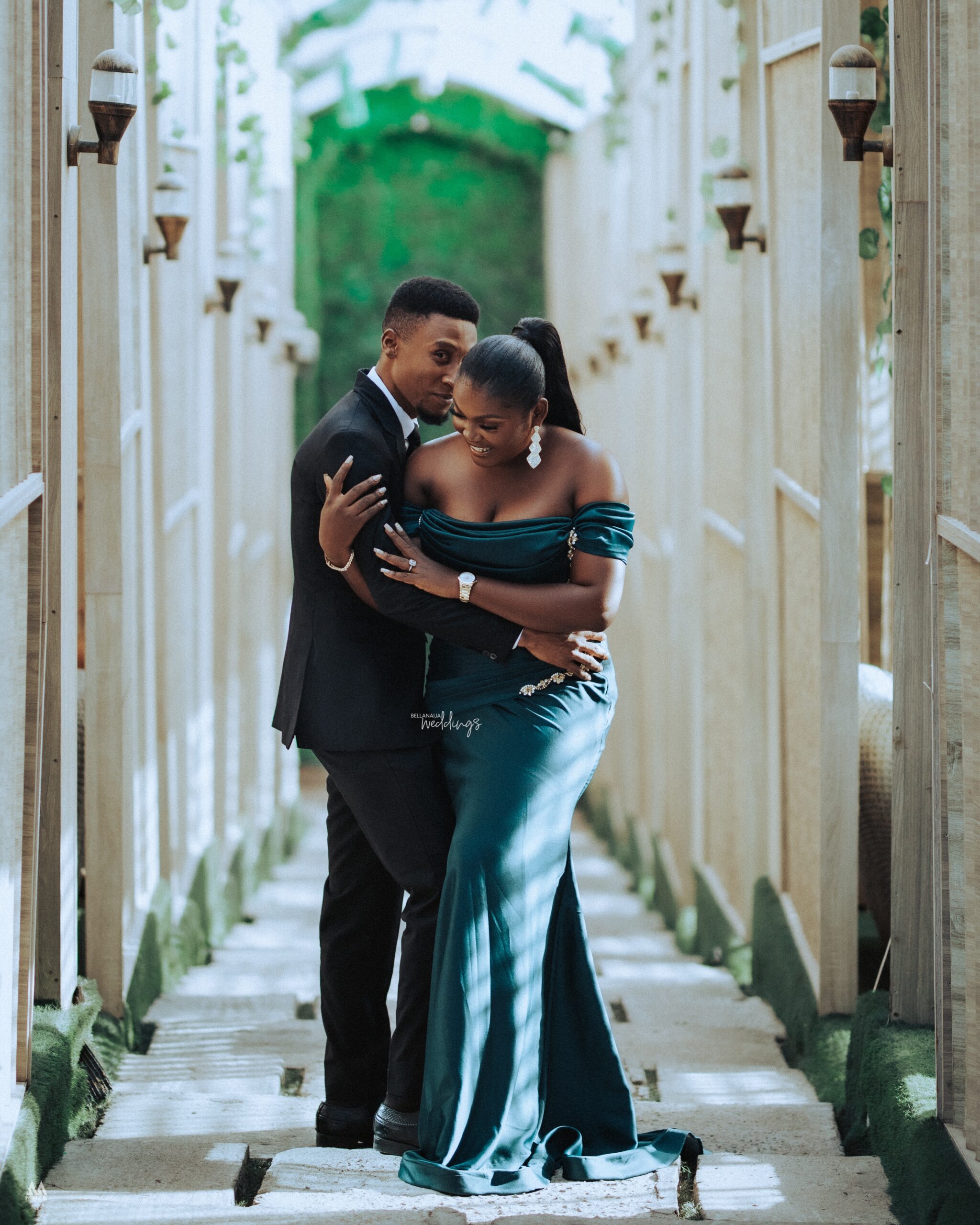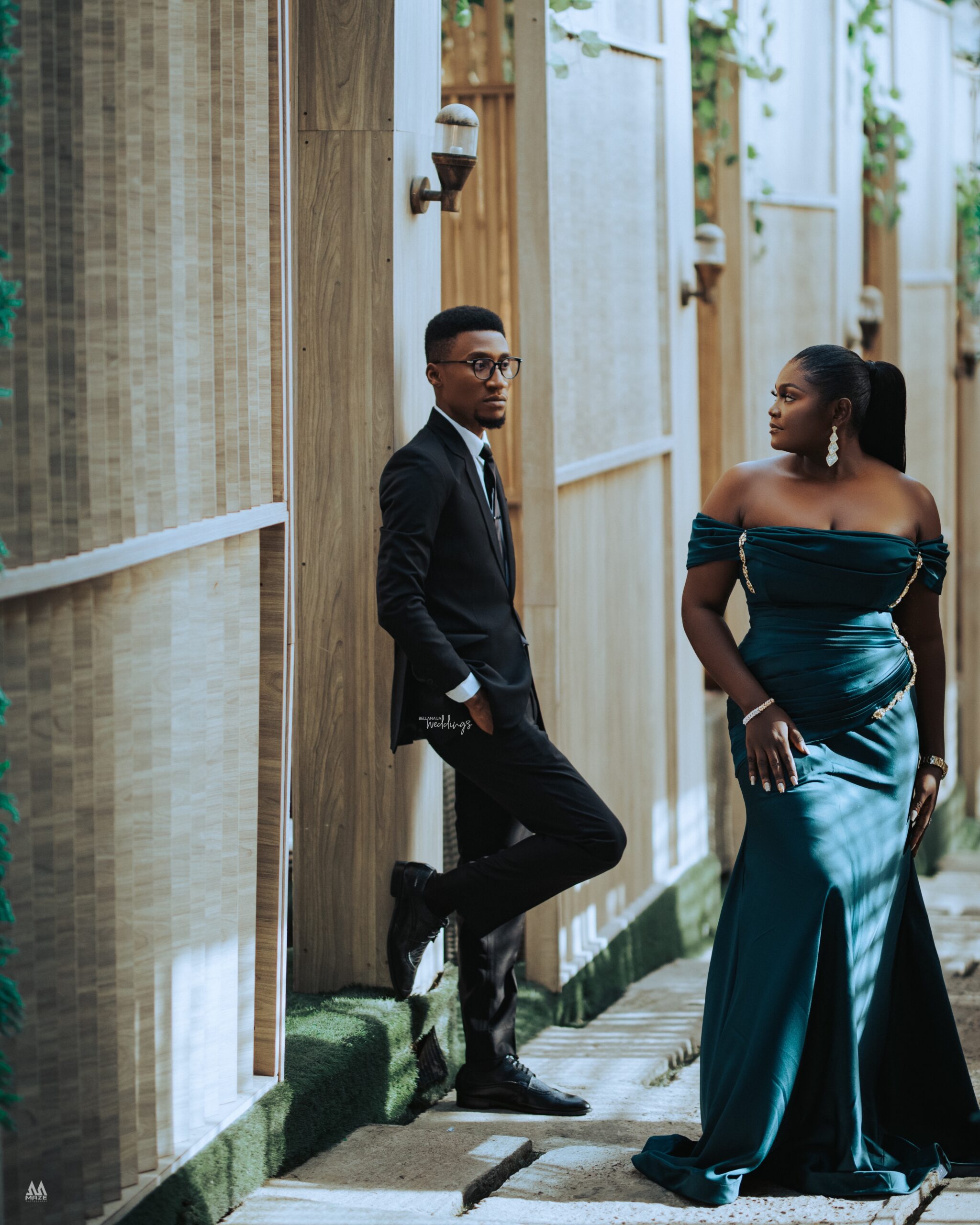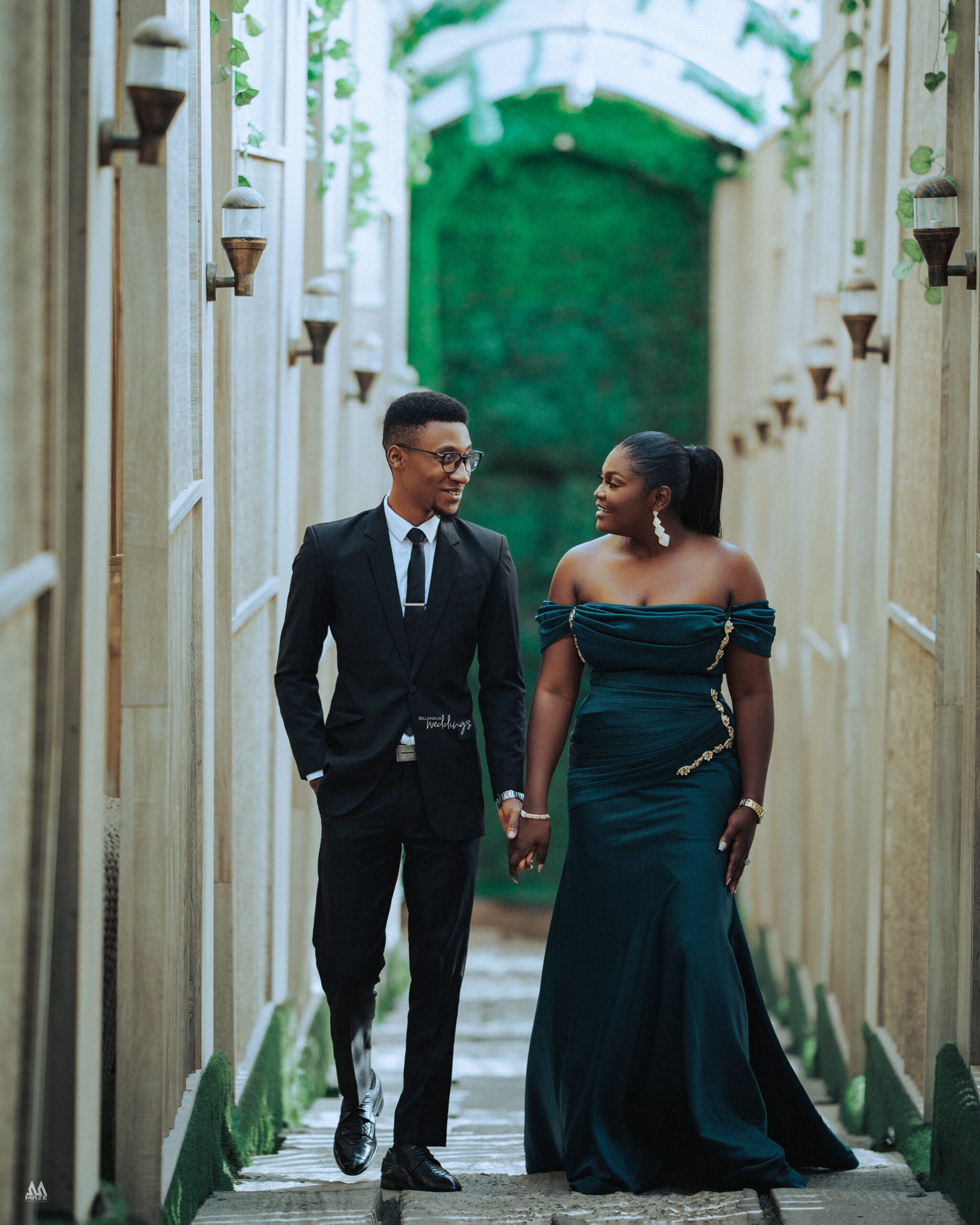 Here's Frank's side of the story:
It all began in January of 2018 when I decided to relocate to Abuja for a fresh start in life in general. I had honestly prayed and handed over everything about my moving to God and hoped things will work out both in my career and at finding love again after a really bad relationship experience. On getting to Abuja, I brought out my CV and started job hunting online. I realized I wasn't getting any hits so I decided to gate crash businesses and offices but there was a major problem. I didn't know my way around Abuja. This led me to reach out to 2 persons from my campus in Uniben I knew lived in Abuja; (Peace and Nelly) via dm on IG. I got a reply from Nelly shortly after. She had just quit her regular job in November the previous year wanting to start her own business full time; which was exactly the same time I was nursing the idea to move to Nigeria. Nelly showed me around and even helped with job hunting online. The vacancy for the first job I got in Abuja was sent to me by her. Trust me, she carry the job search for her head like Oshuka. I really don't know the English name for that. 😂 Valentine's day 2018, I asked that we spend it together as friends since she didn't have plans so we went to see the movie, "Black Panther". Let's just say this was officially our first date. It crossed my mind for a little bit that dating her would not be a bad idea.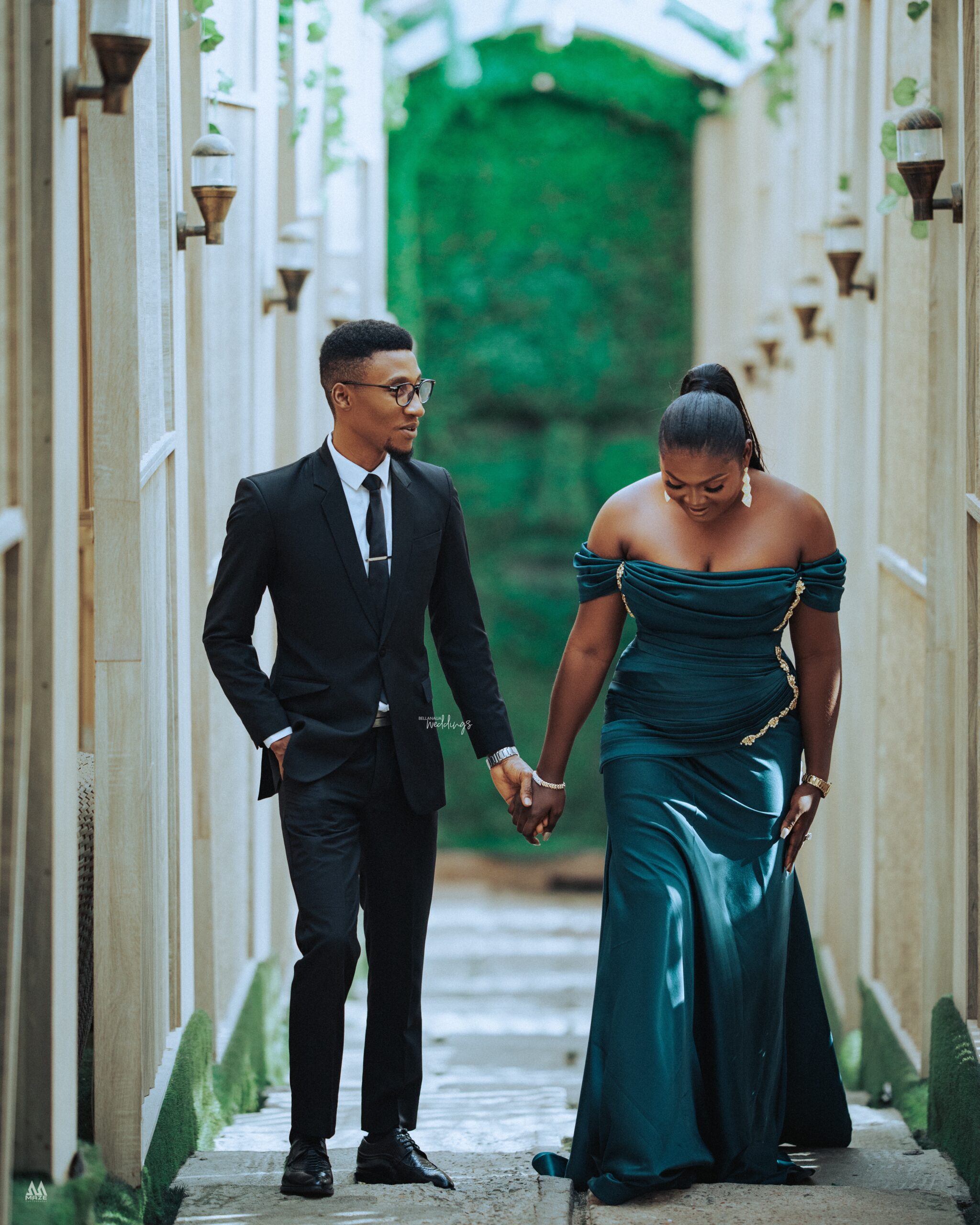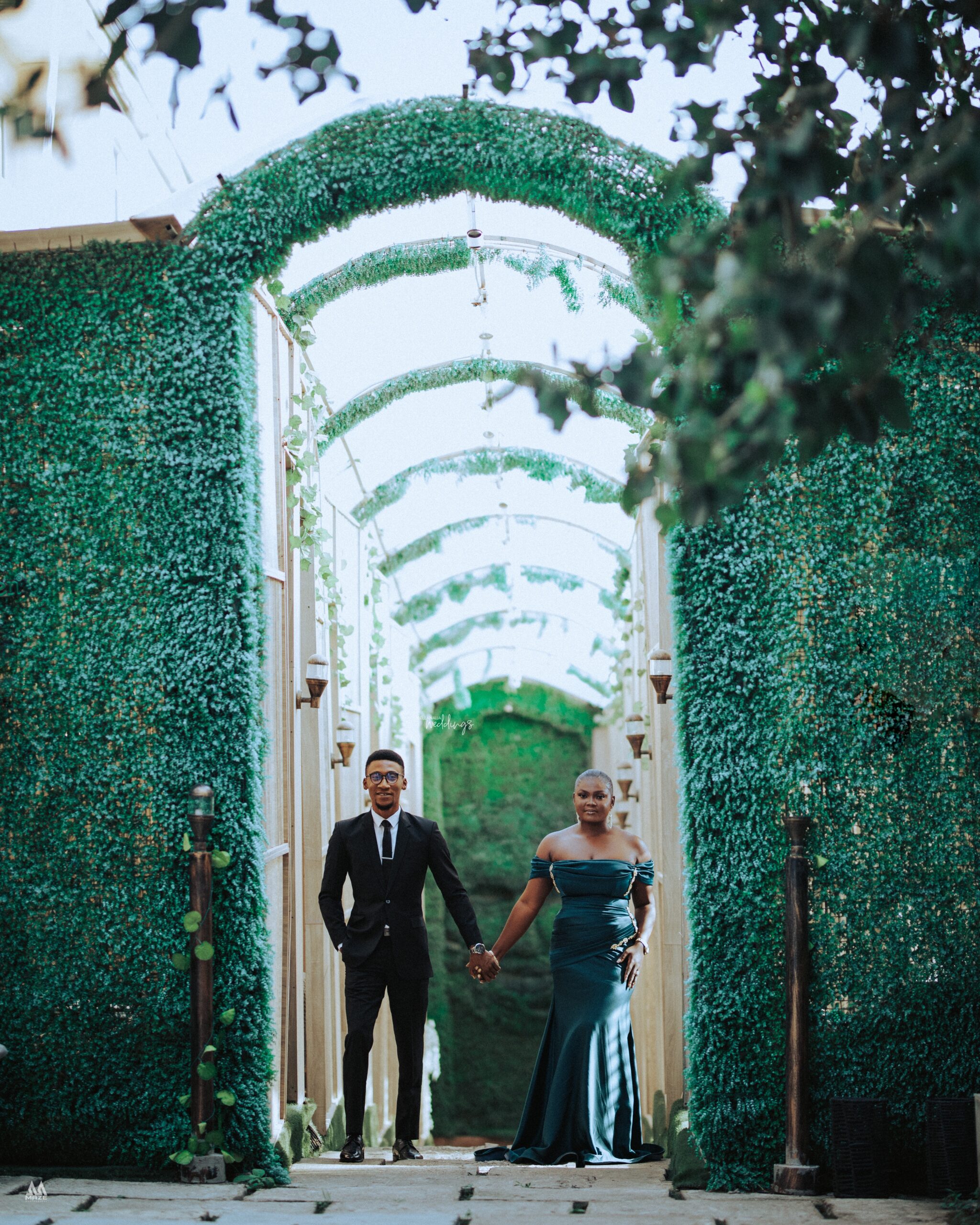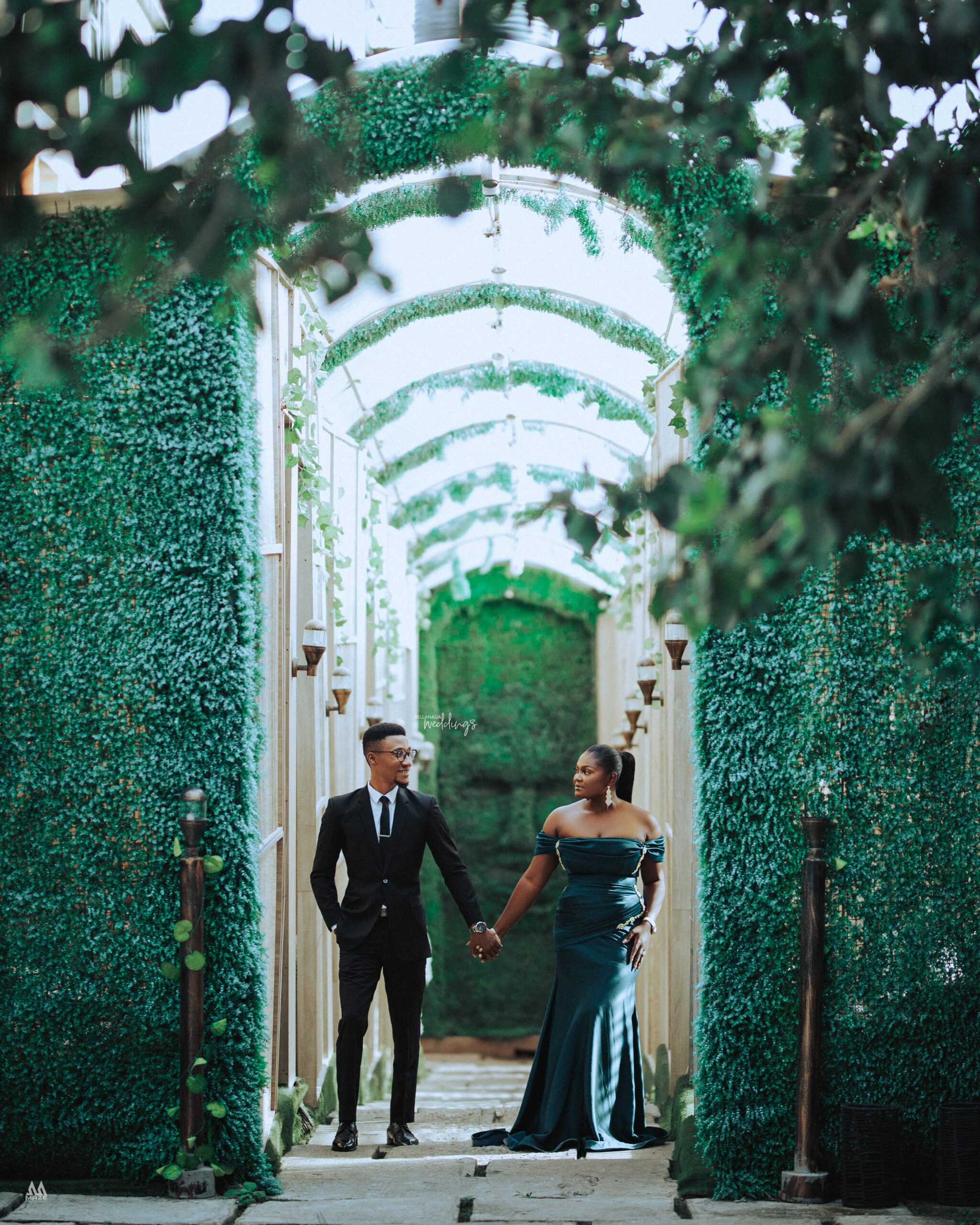 I ran to tell a mutual friend; Sunkanmi who was more friends with her than me and boom! this guy was like, "Guyyyyy you gats date this girl trust me she is a keeper." Asked her out in early March, sister turned me down saying she wasn't going to date anyone for now because she wanted to focus on her business. I ran to Sunkanmi heartbroken. He encouraged me to push on while he goes behind the scene to work magic on her. On May 29th of 2018 we hung out and when she got home, she said, "I really really like you. I just want to be happy and you make me happy, Frank. So yes, I'll be your girlfriend". And that day we started this journey to forever. In November of 2021, I popped the question and she said "Yes!"Now, we're getting married!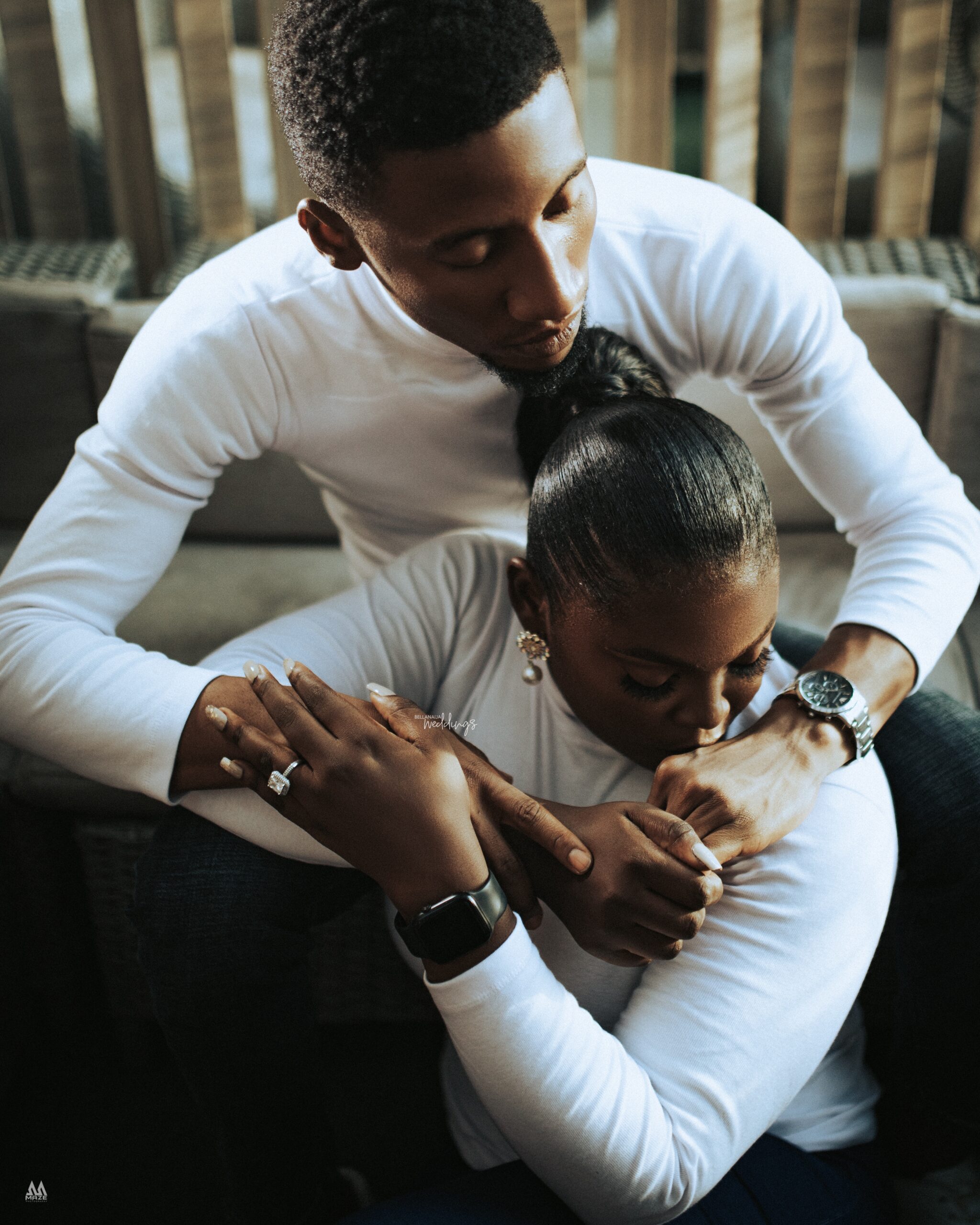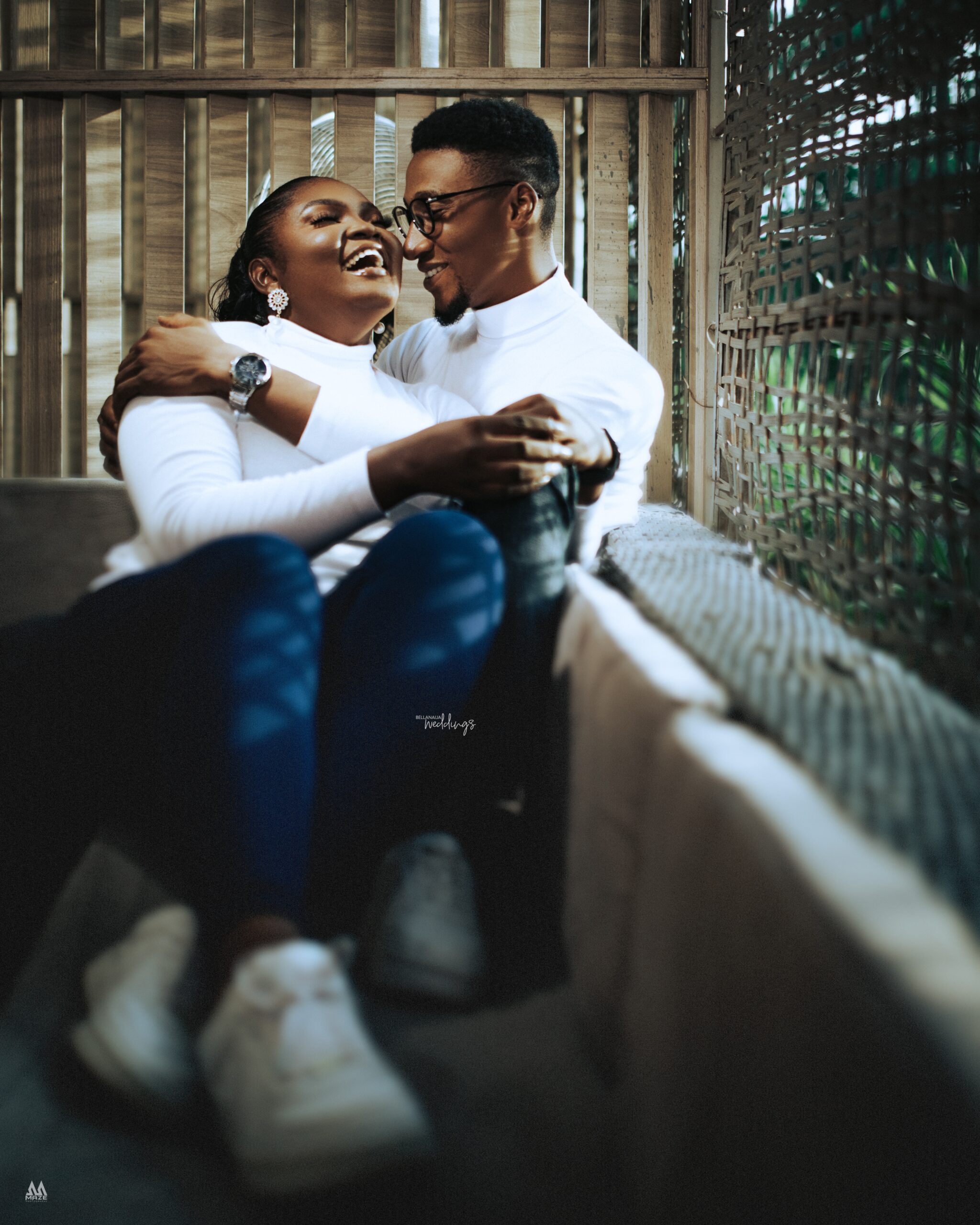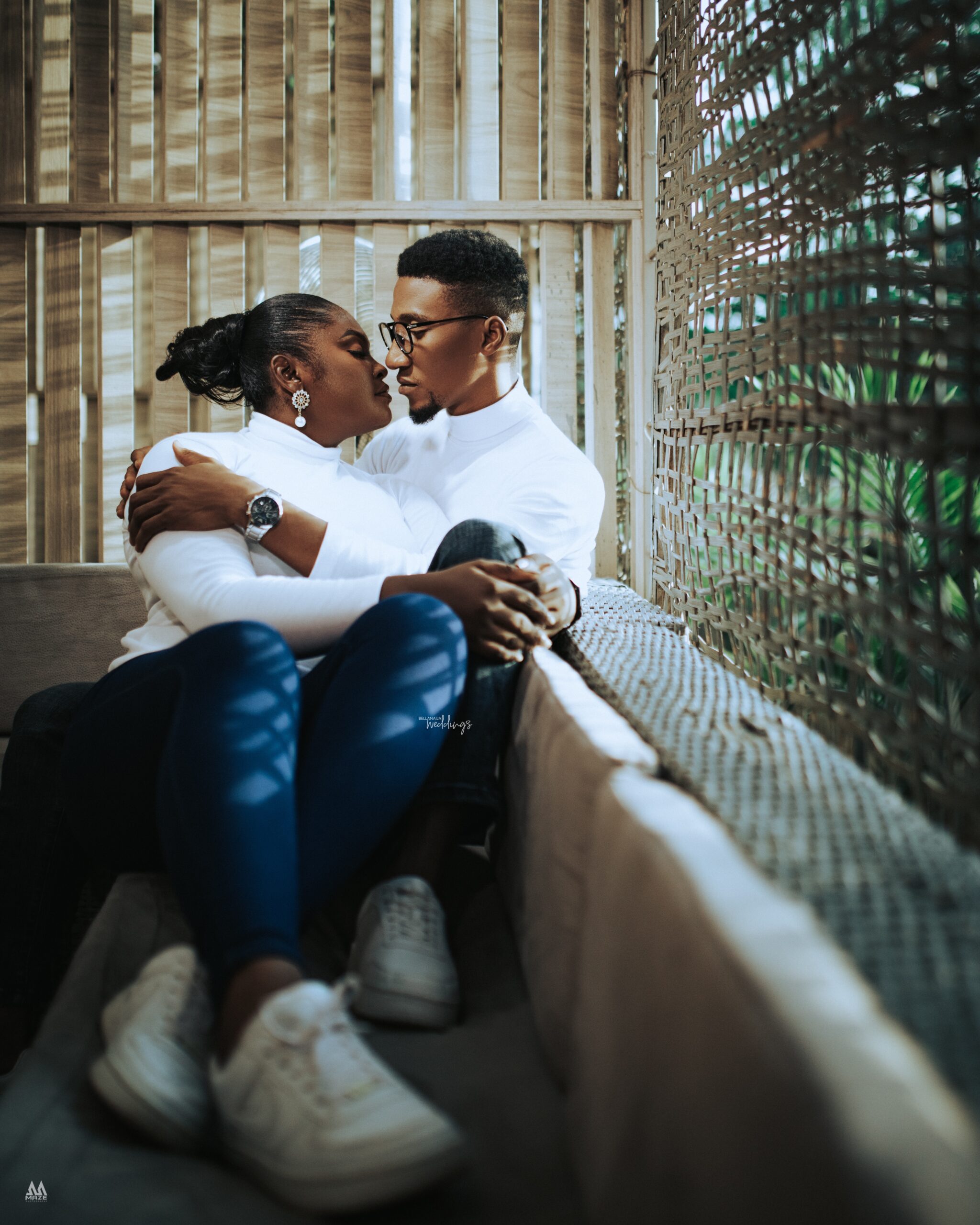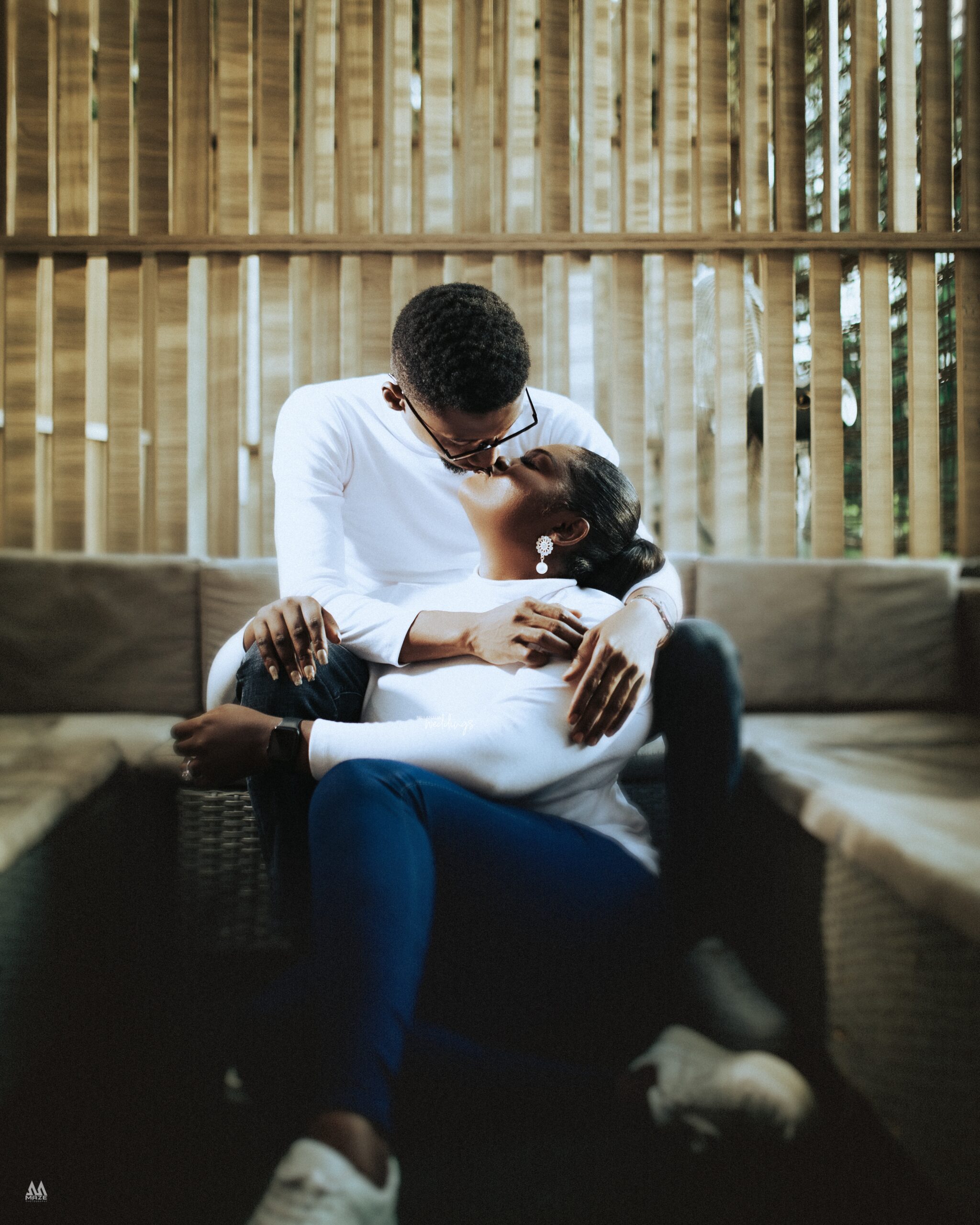 Credits
Bride: @nellywellington_
Groom: @iamqurio
Planners: @wellingtonEvents_ | @Jbassevents
Photography: @mindmazephotography
Dress: @b.o.style_n_stiches
Stylist: @thePCIbrand_
Makeup: @barritheCreator
Suit: @koelad