We are still crushing on every bit of #theNJweddingparty2021 wedding. Right from the pre-wedding, bridal prep to the wedding, the bride, Nimisola came through with stunning looks and outfits for each of her events. These six looks from her civil wedding, bridal prep, white wedding and traditional engagement really caught our attention and we have no doubt that you will want to see them oo.
She went from rocking an unconventional jumpsuit by EmagineBybukola for her civil wedding to a detachable train dress by Matopeda for the white wedding, she then stepped out in a high-slit detailed dress by EmagineBybukola for the after-party. When it came to the traditional engagement, she rocked a vibrant and colourful Asooke by Bimmms24, all her five looks were brilliantly styled by the Mélange Styling. There's no doubt that Nimisola did make one stylish bride.
For her civil wedding, Nimisola came through in this made-to-fit bridal jumpsuit.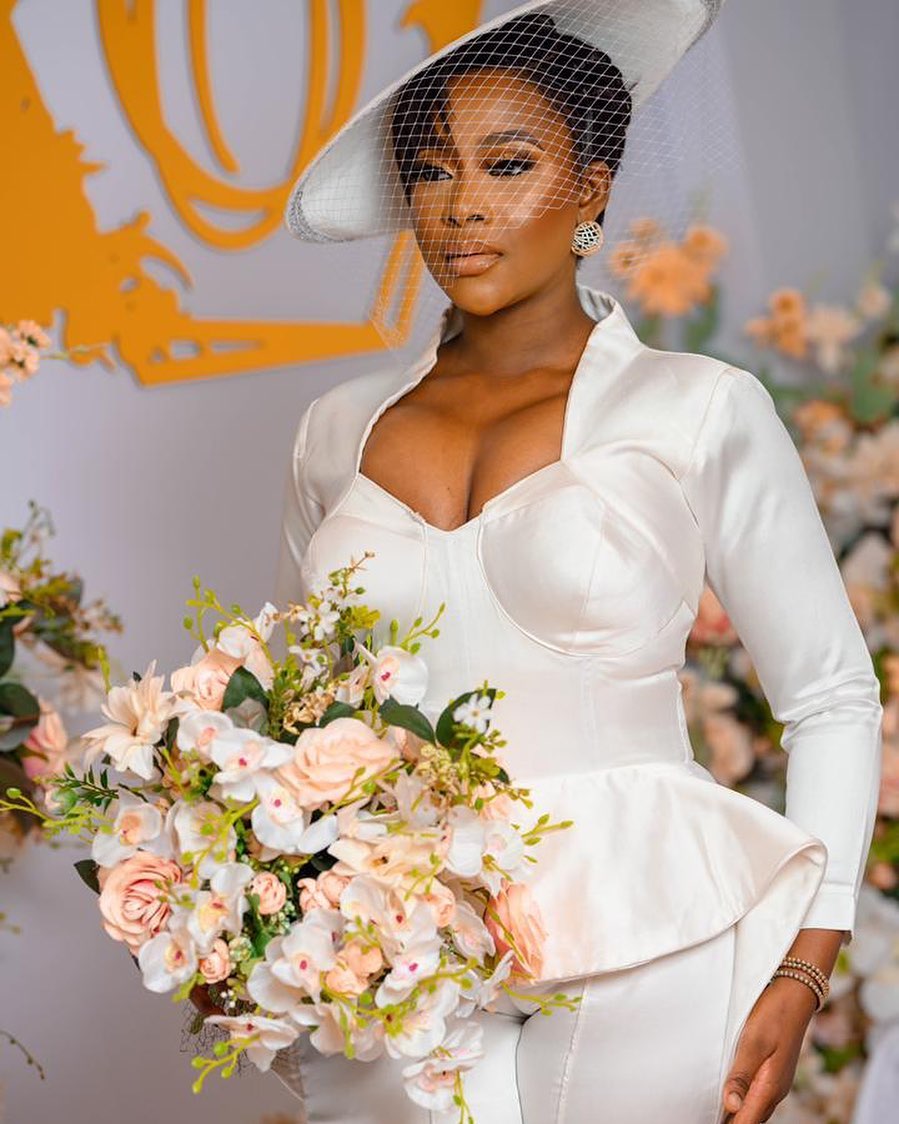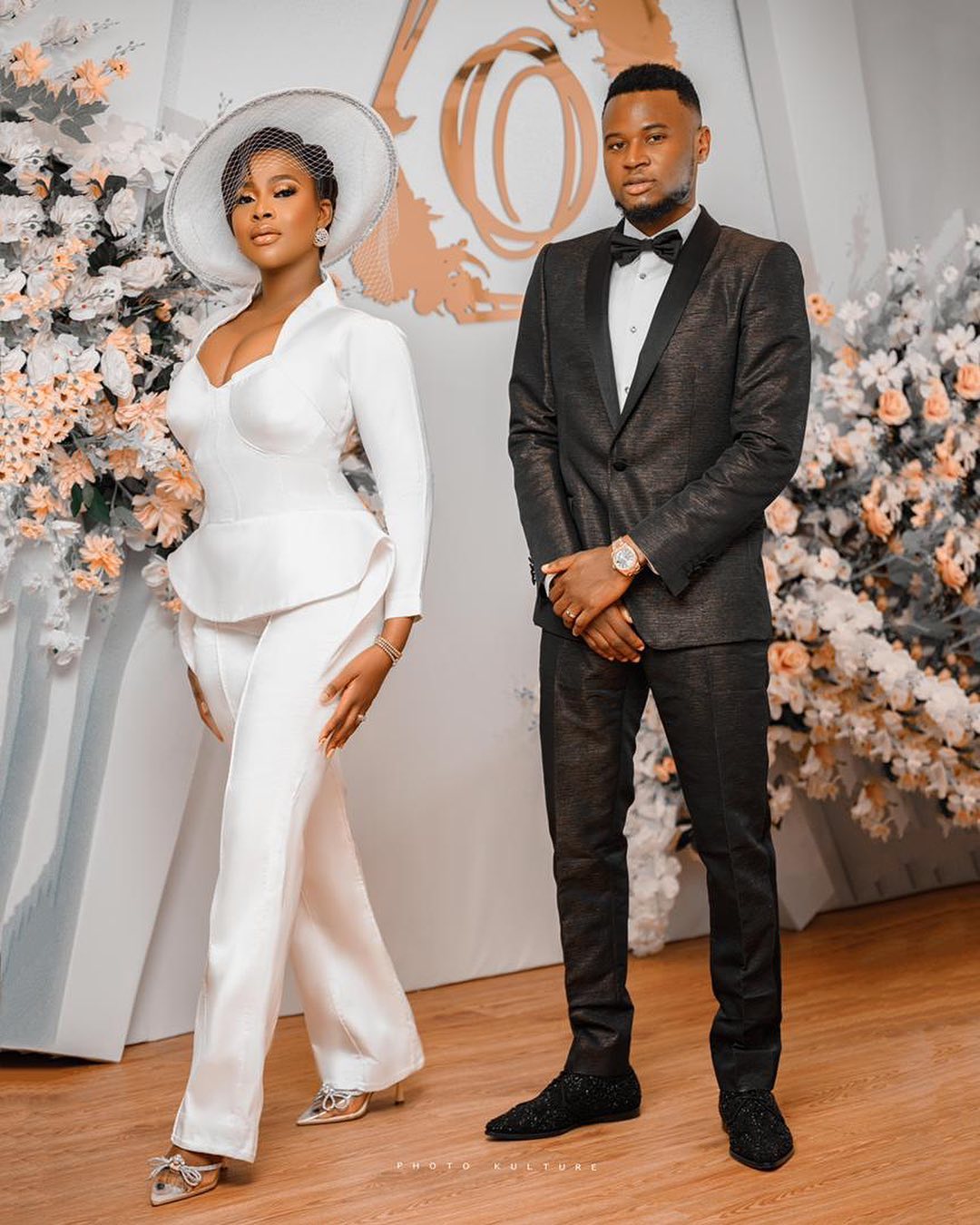 Outfit: @emaginebybukola  | Photography:  @photokulture | Bridal Styling: @themelangestyling |Makeup:  @revysbeauty 
Even for the bridal prep, the slay wasn't forgotten.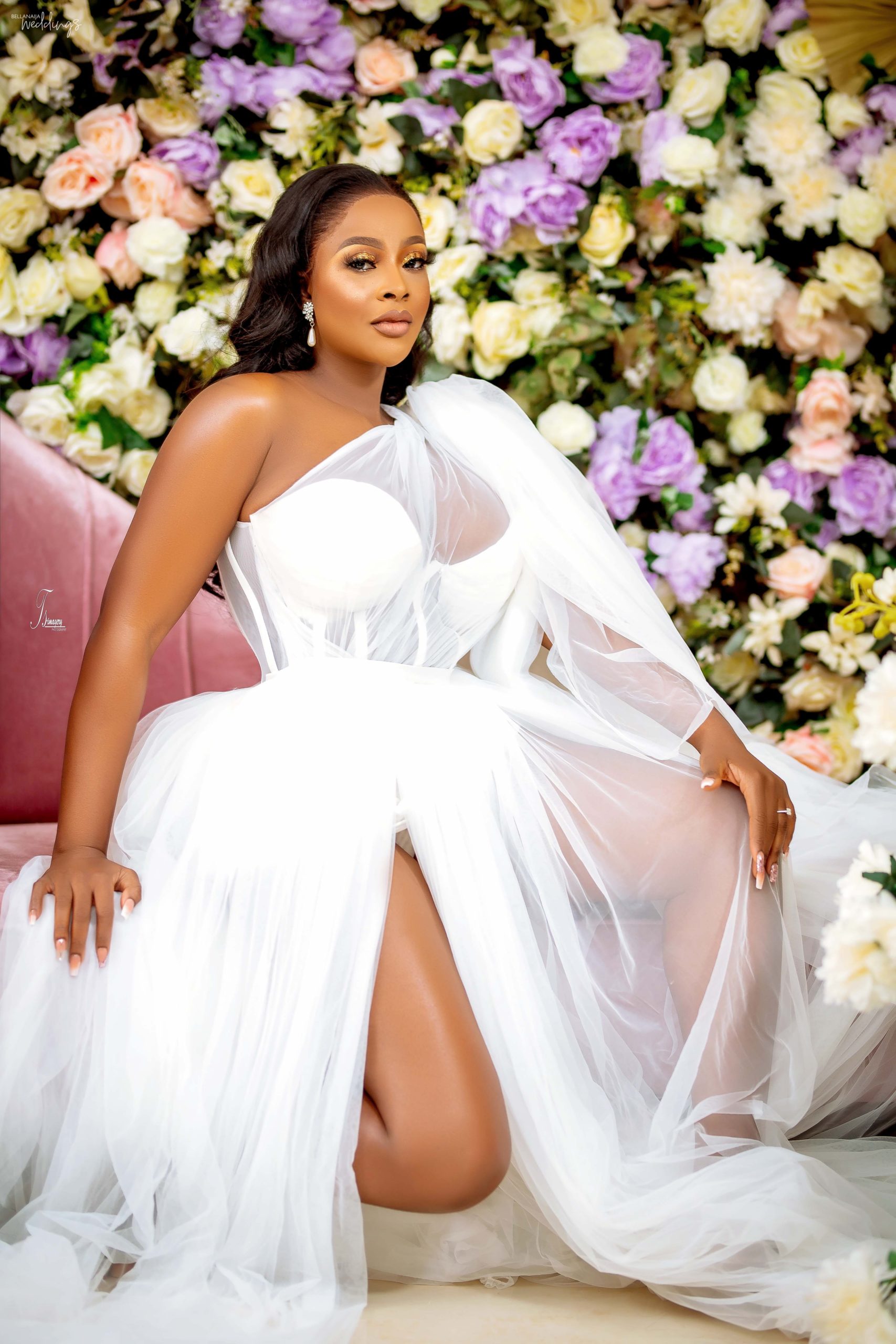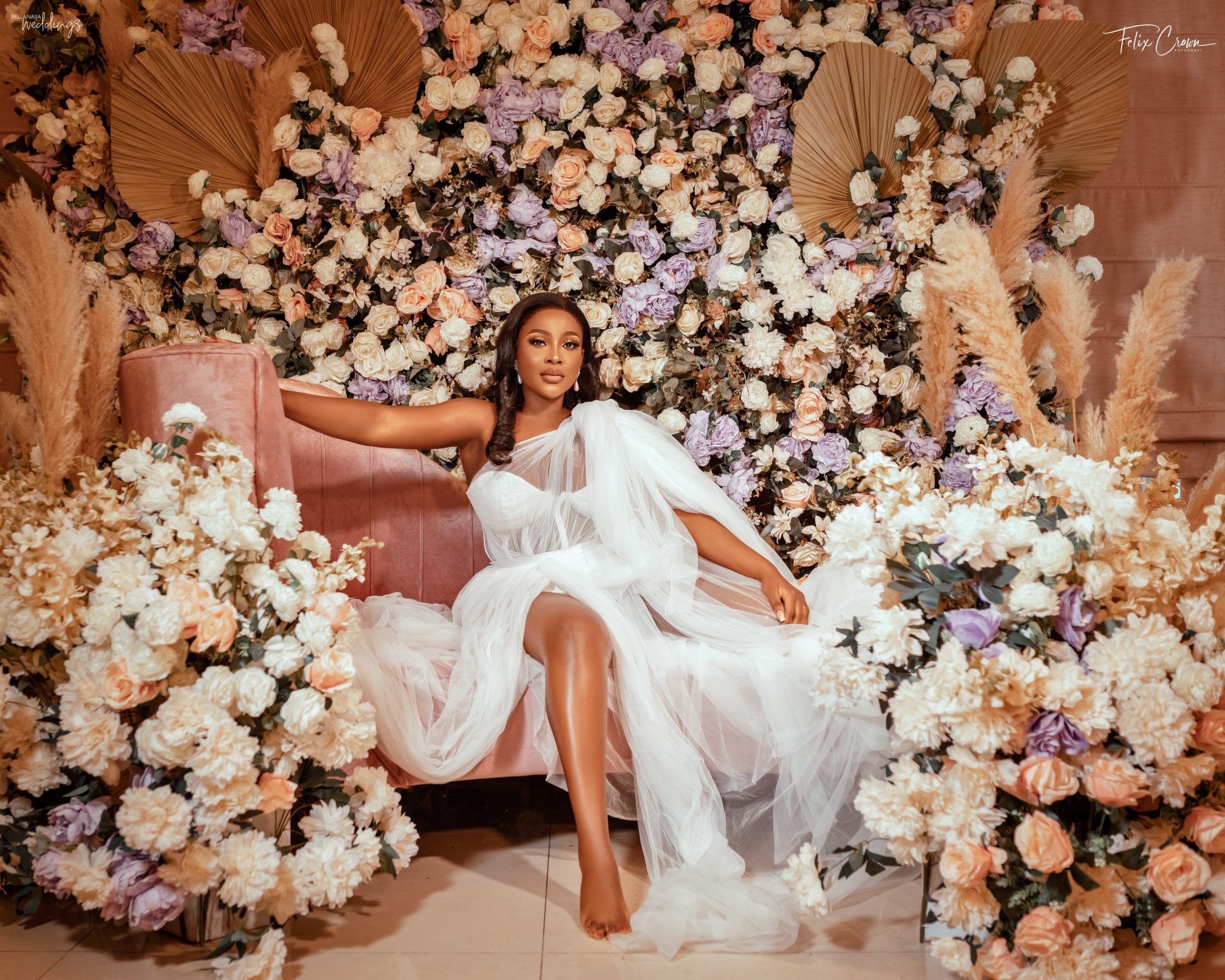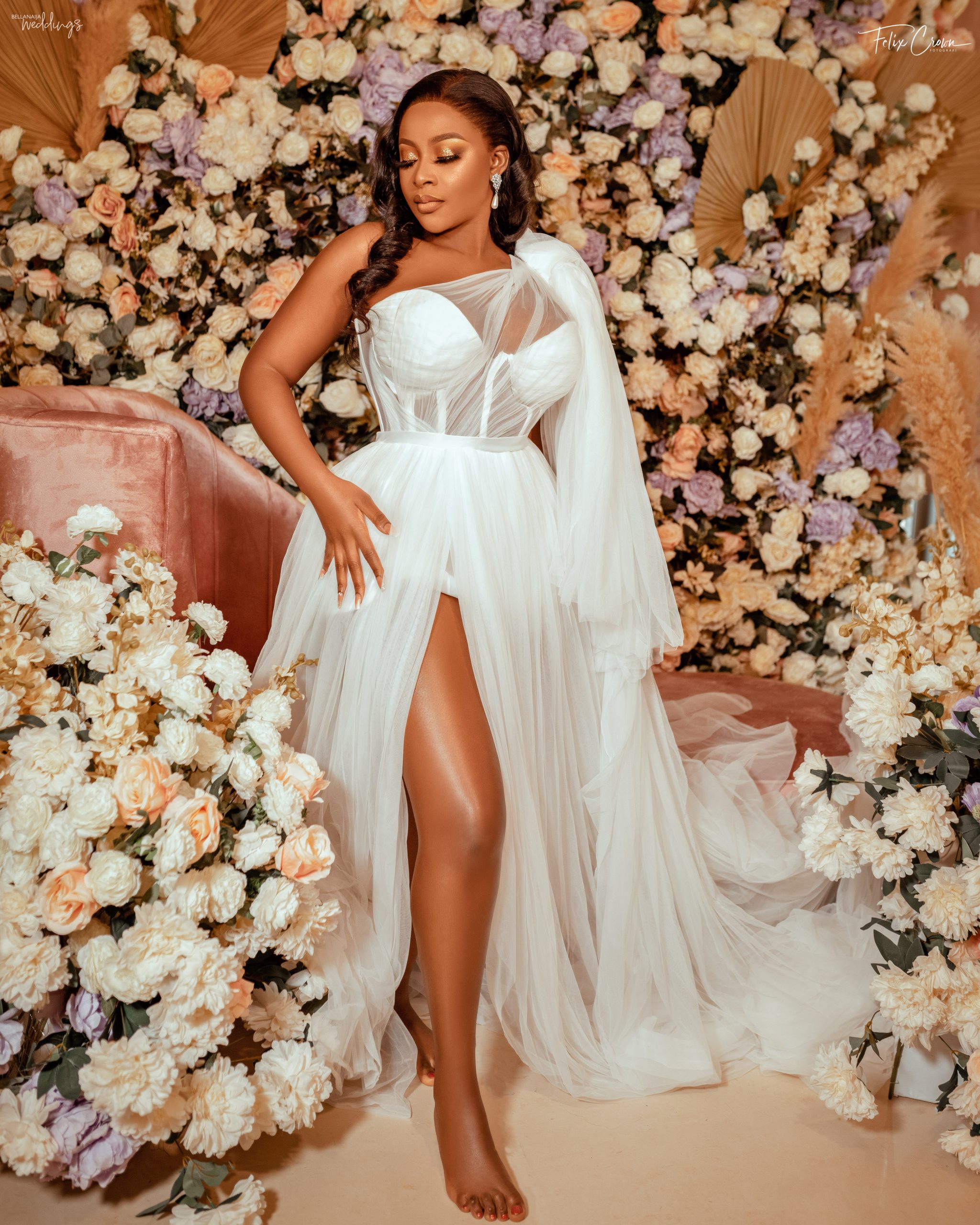 Robe: @emaginebybukola | Bridal Stylist: @themelangestyling| Bridal Suite: @balleventsconcepts|Photography: @weddingsbyfelixcrown|@ts.imagery_events
On her big day, the drip was eternal as she stepped in a detachable train dress.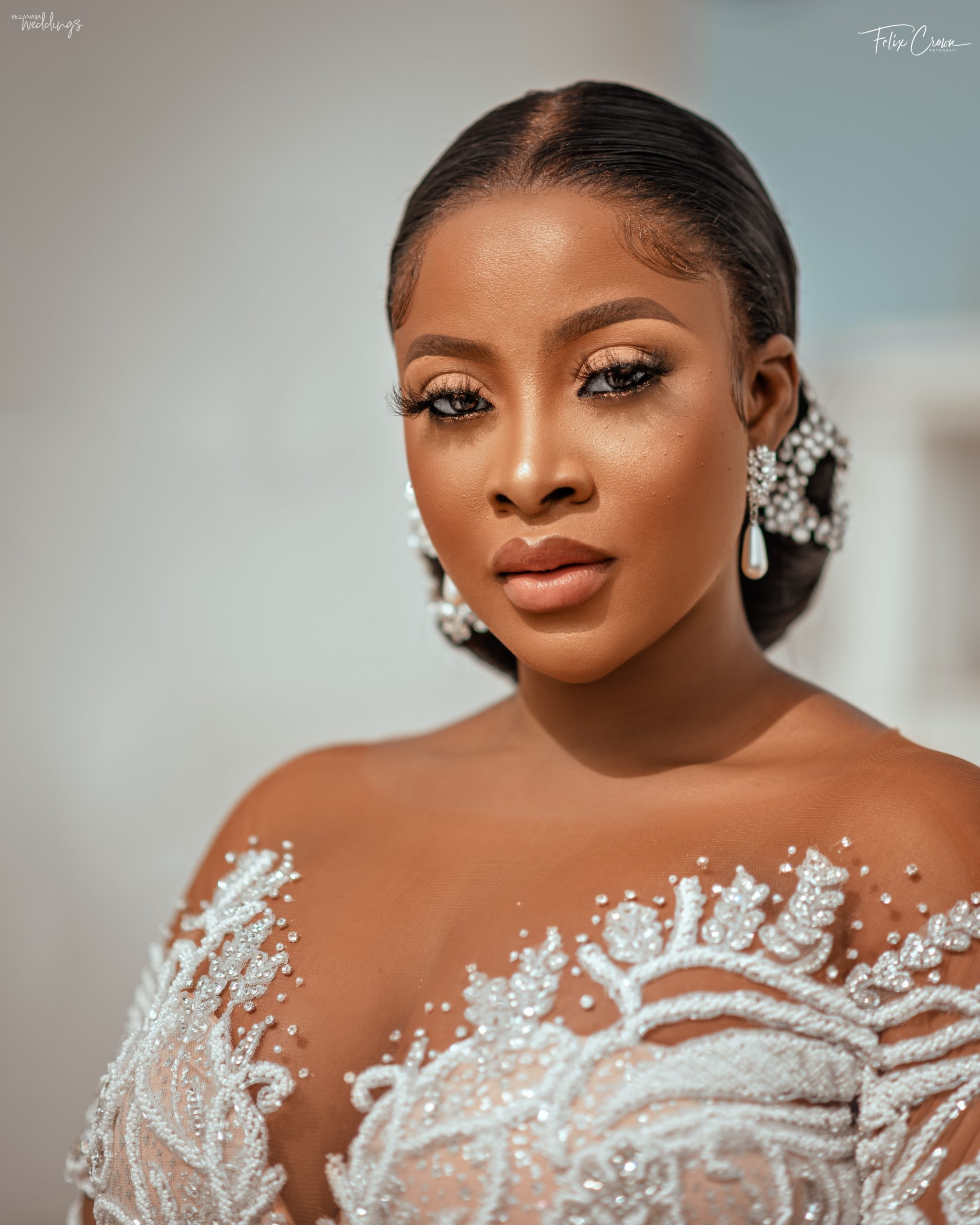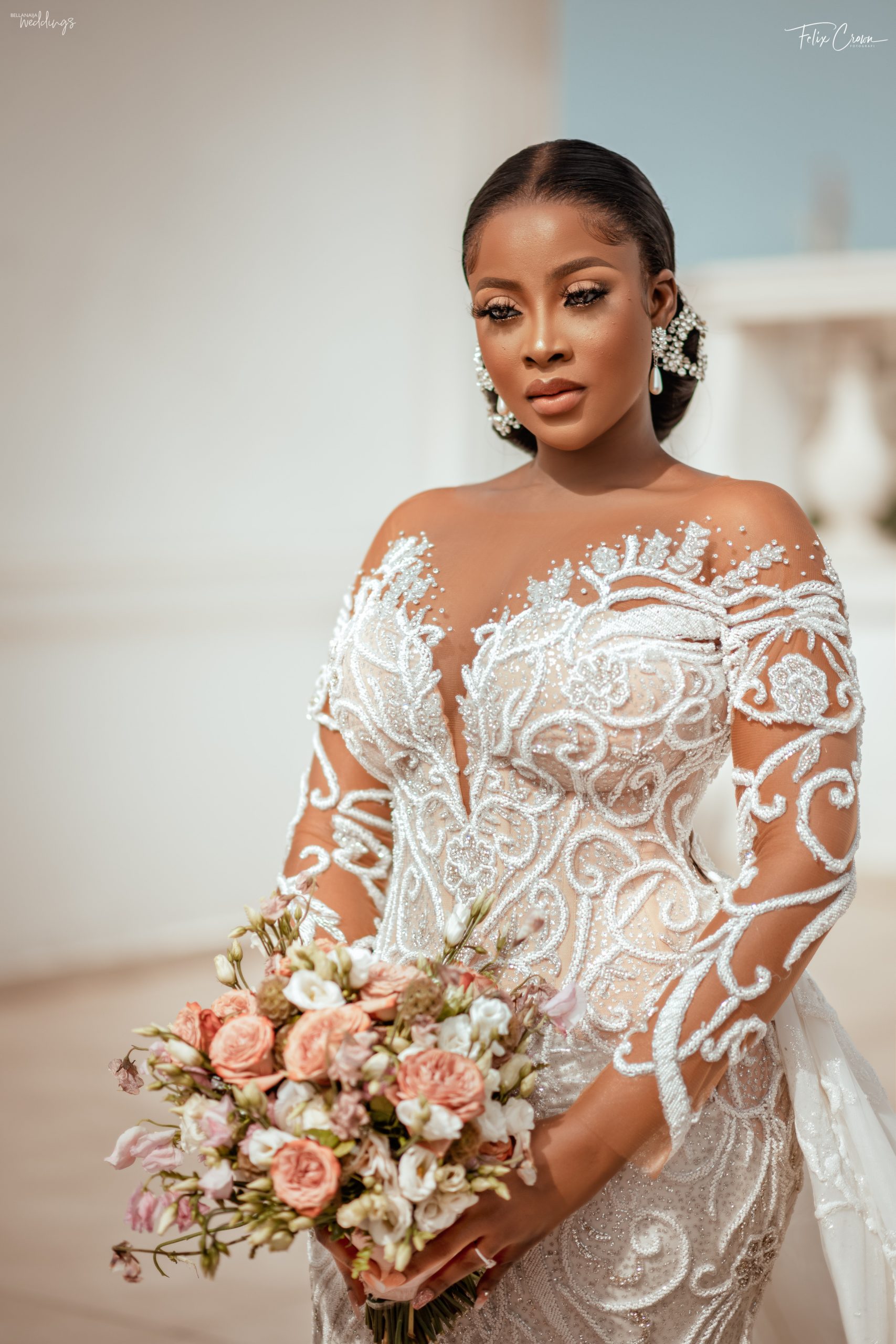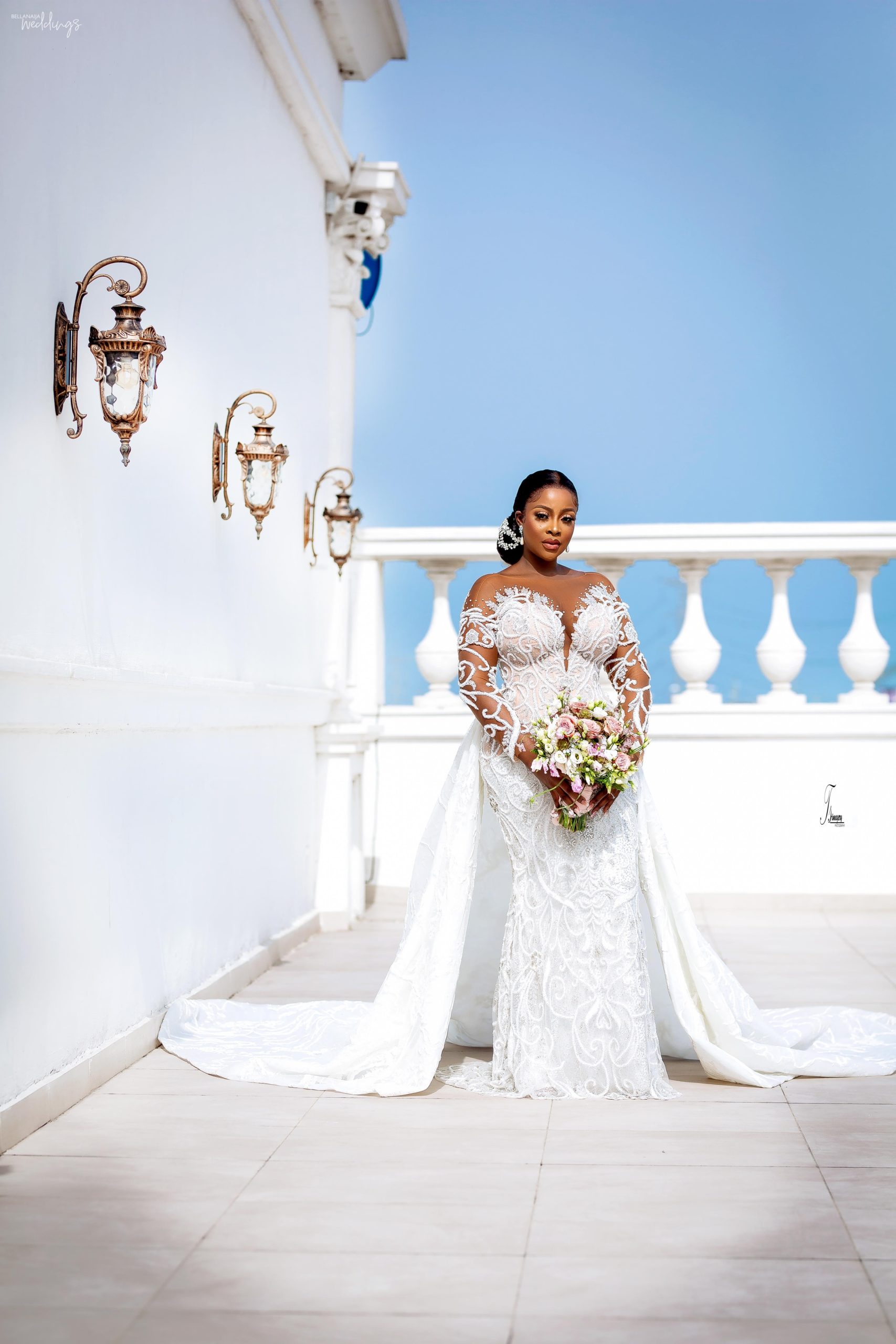 When the train came off for the reception.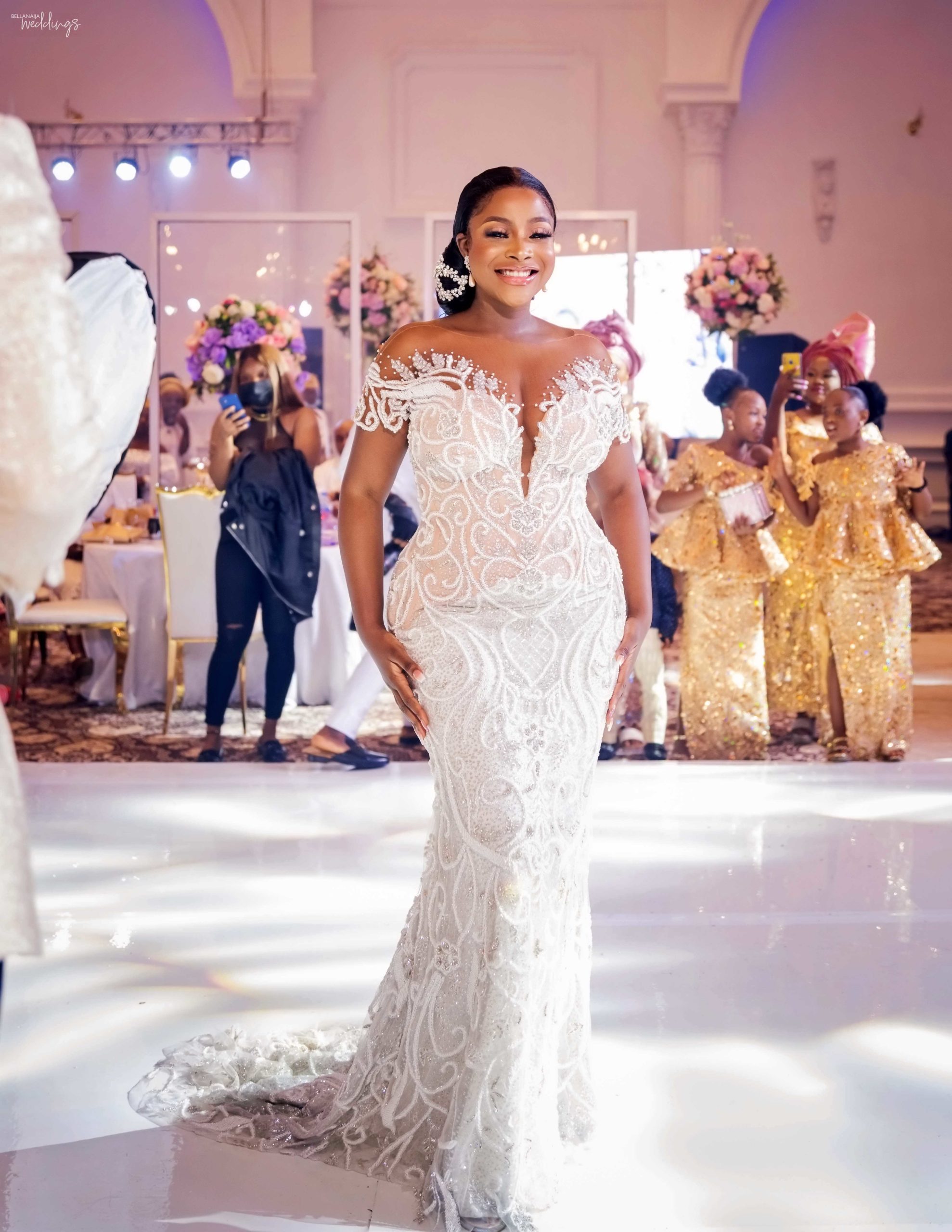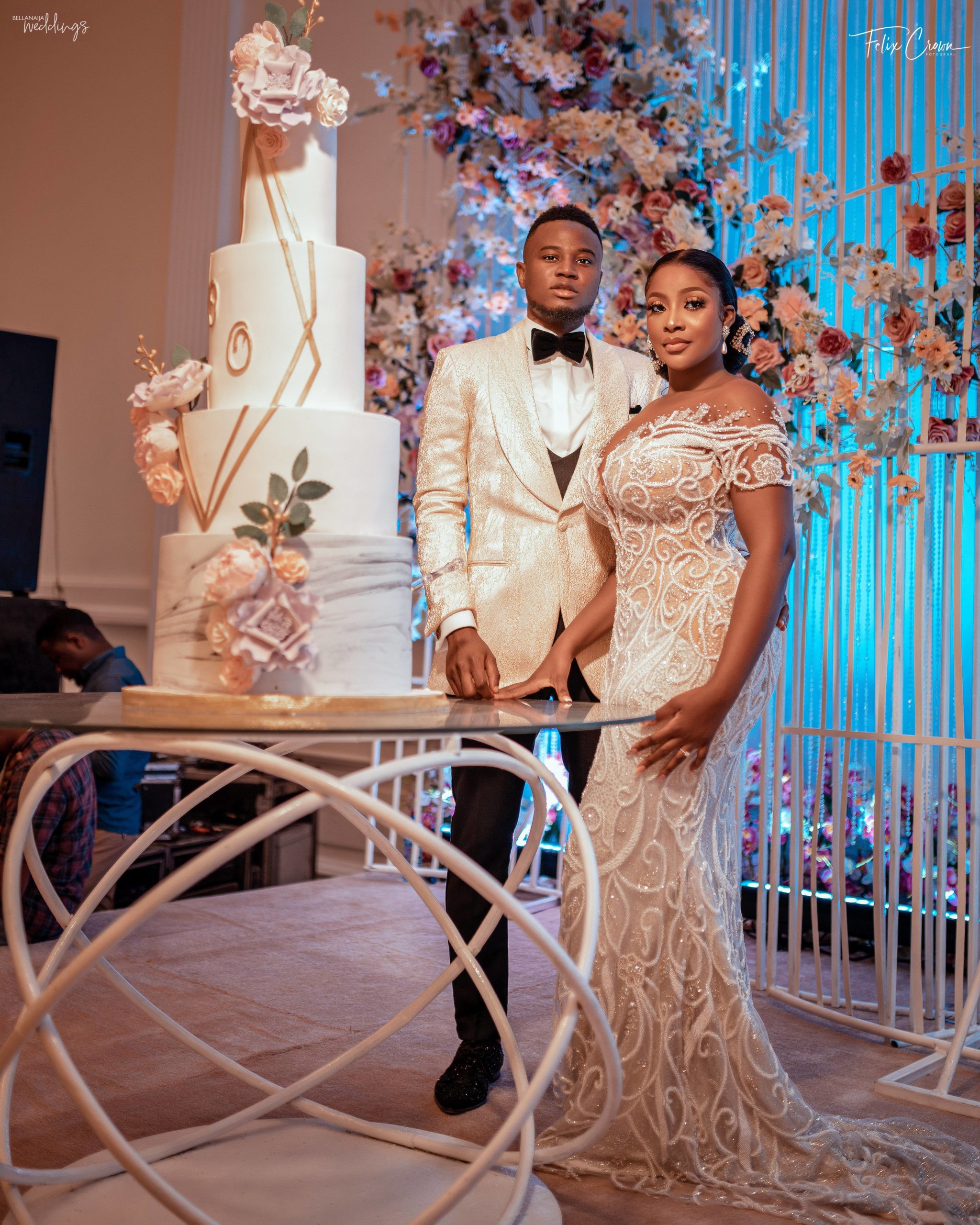 Stylist: @themelangestyling|Outfit: @topefnr|Bouquet: @floralsandyou|Hairstylist: @adefunkeee|Makeup: @revysbeauty|Photography: @ts.imagery_events | @weddingsbyfelixcrown
After-party time and she did come through.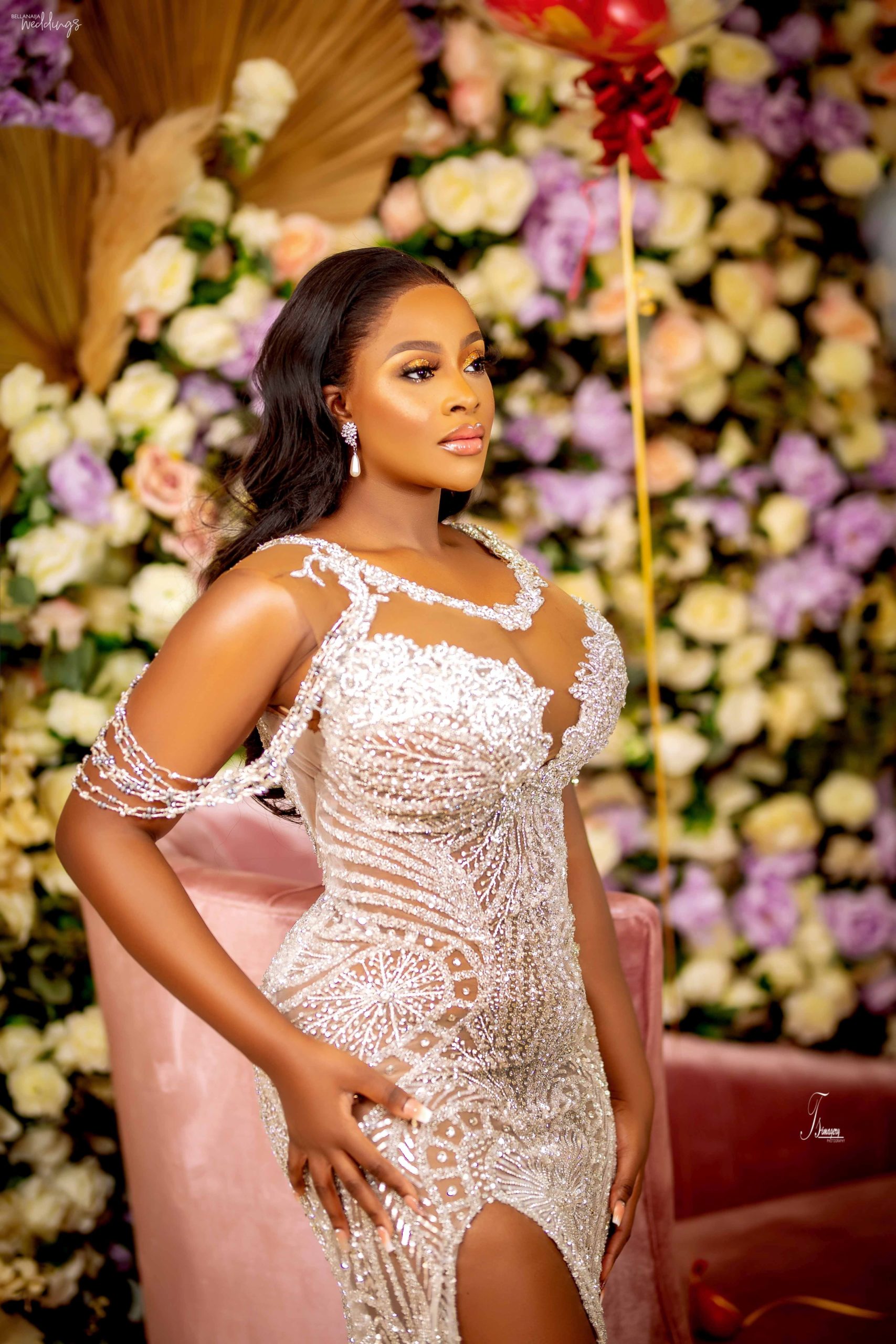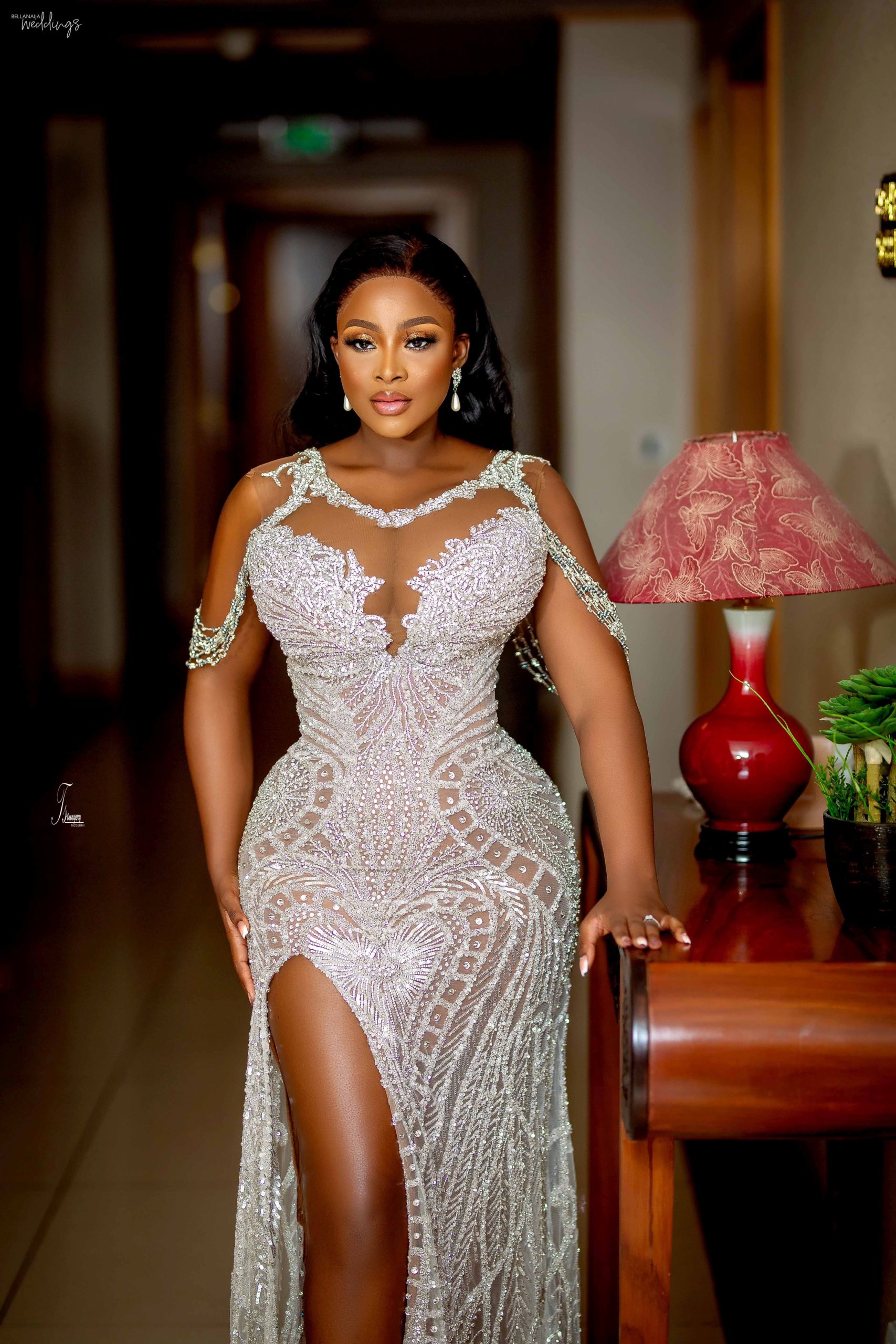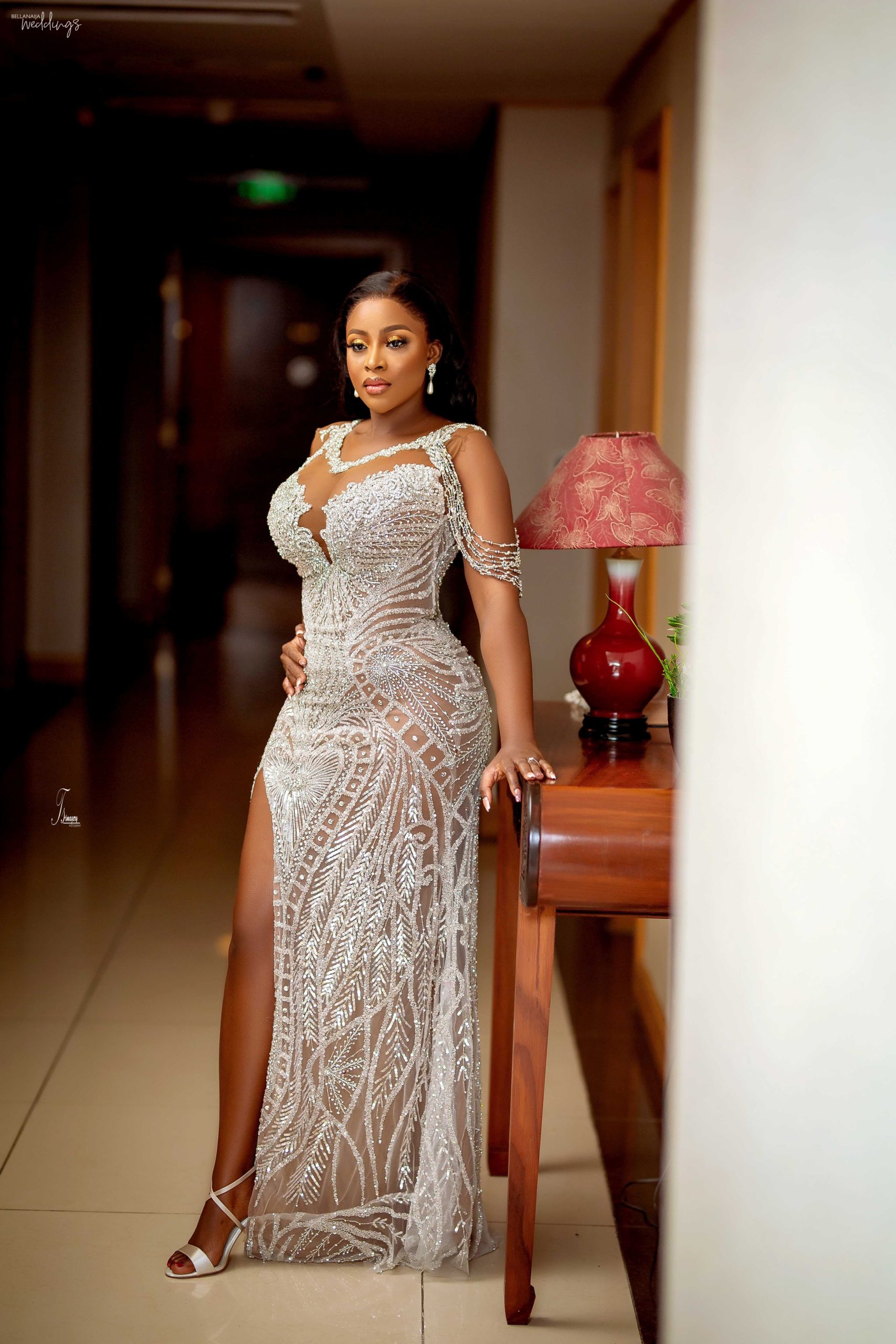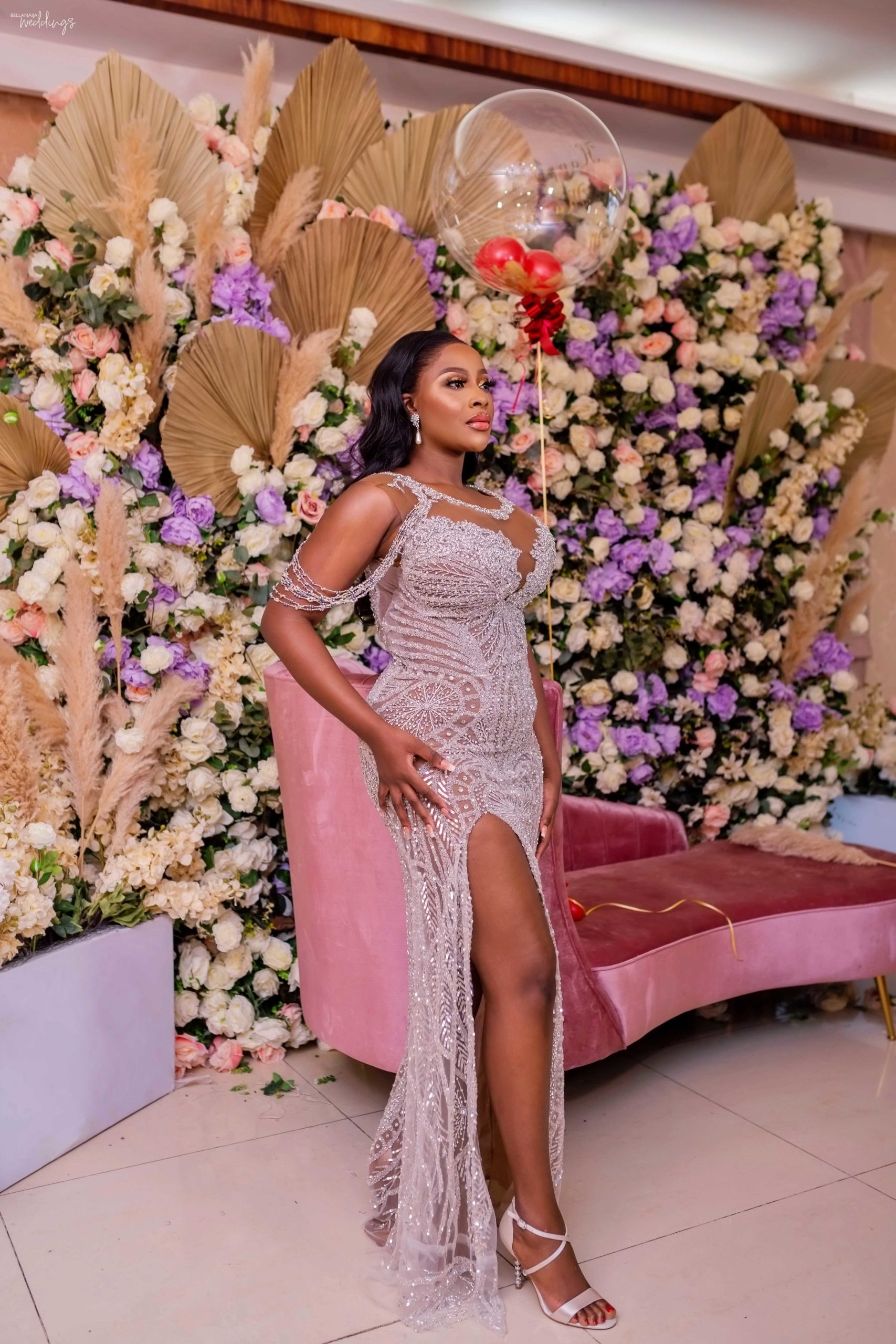 Styling: @themelangestyling|Dress: @emaginebybukola|Makeup: @revysbeauty|Hair: @adefunkeee|Photography: @felixcrown | @ts.imagery_events
Traditional engagement and colours go hand in hand, Nimisola also came with the colours.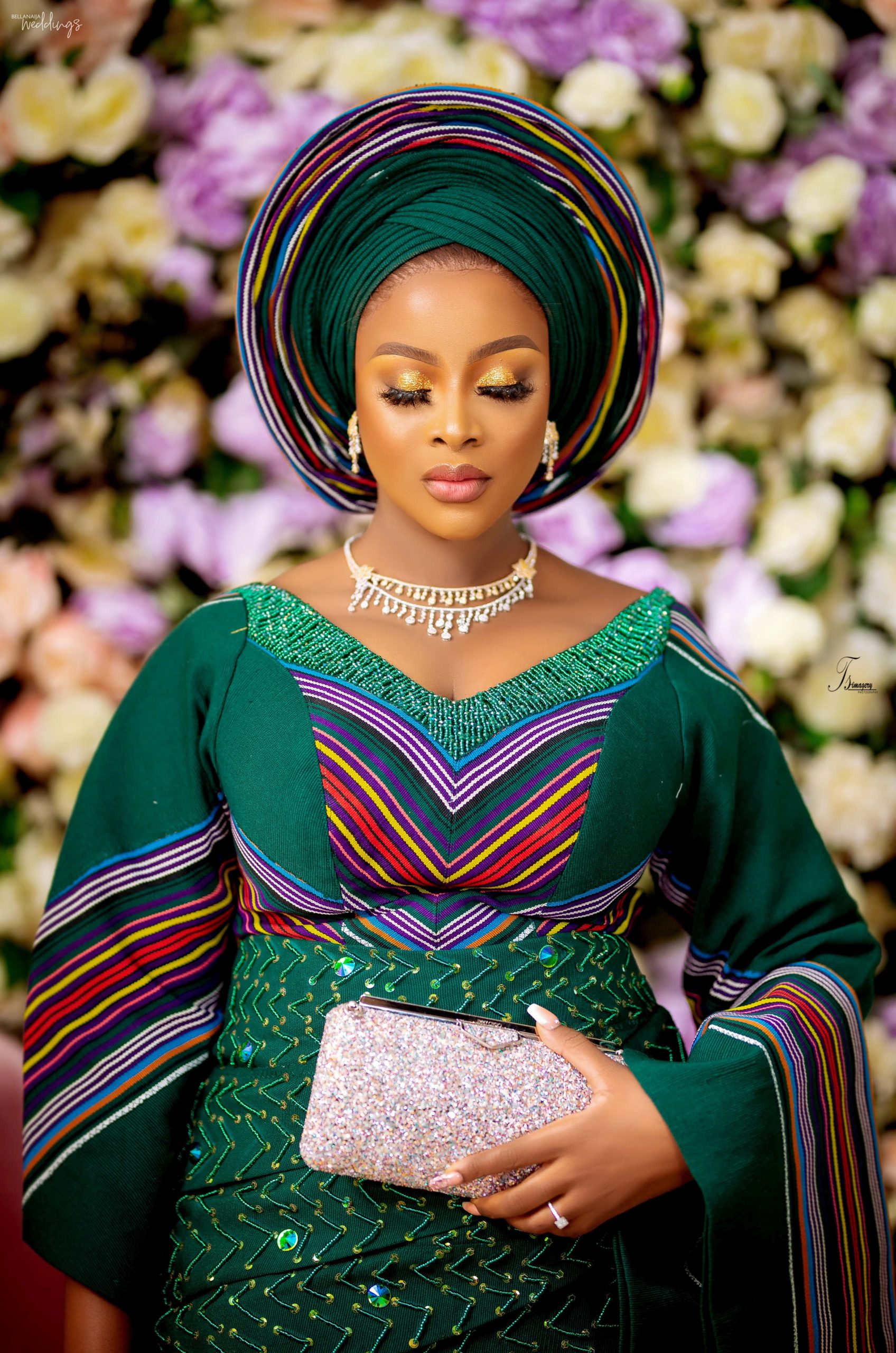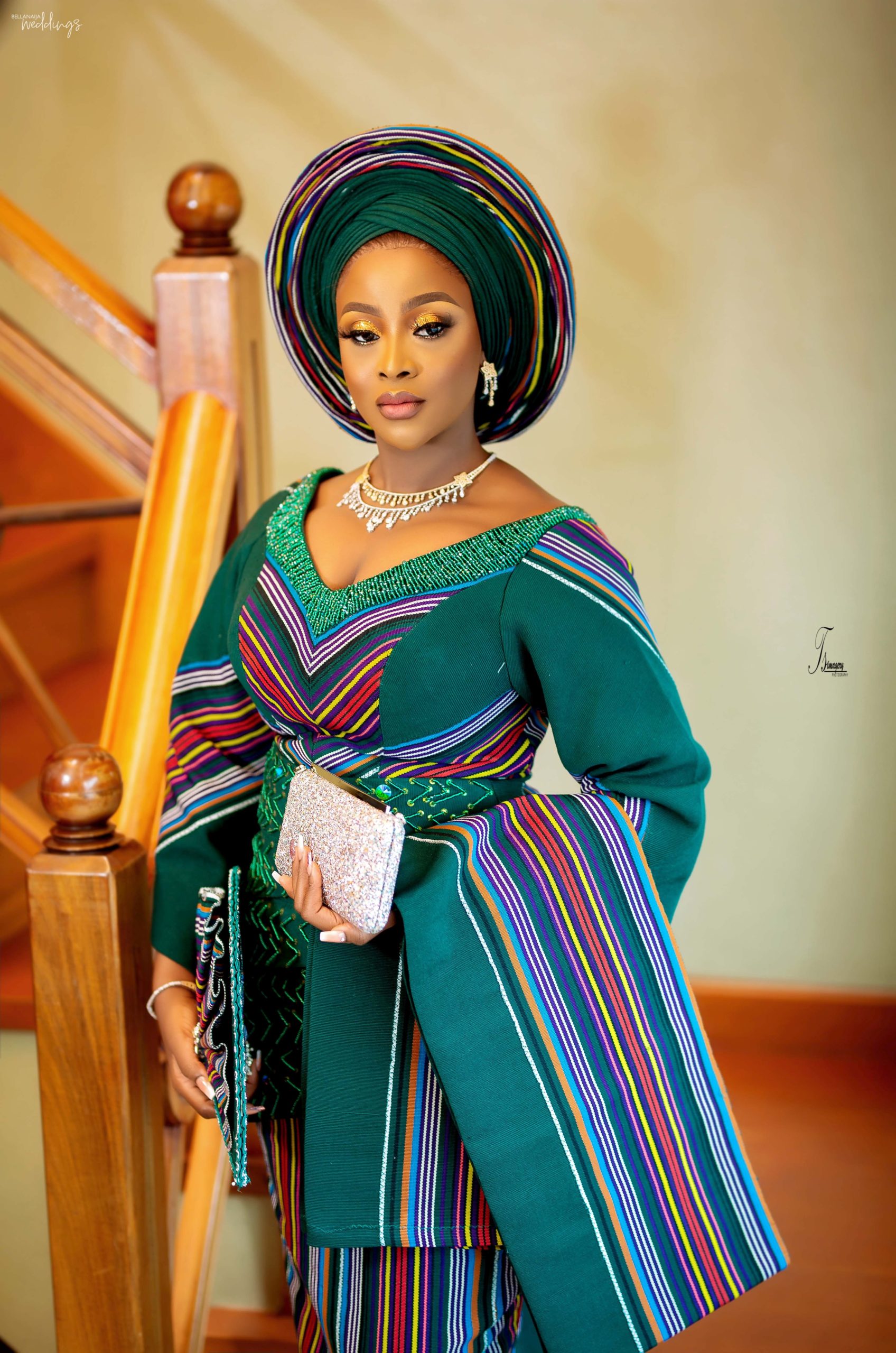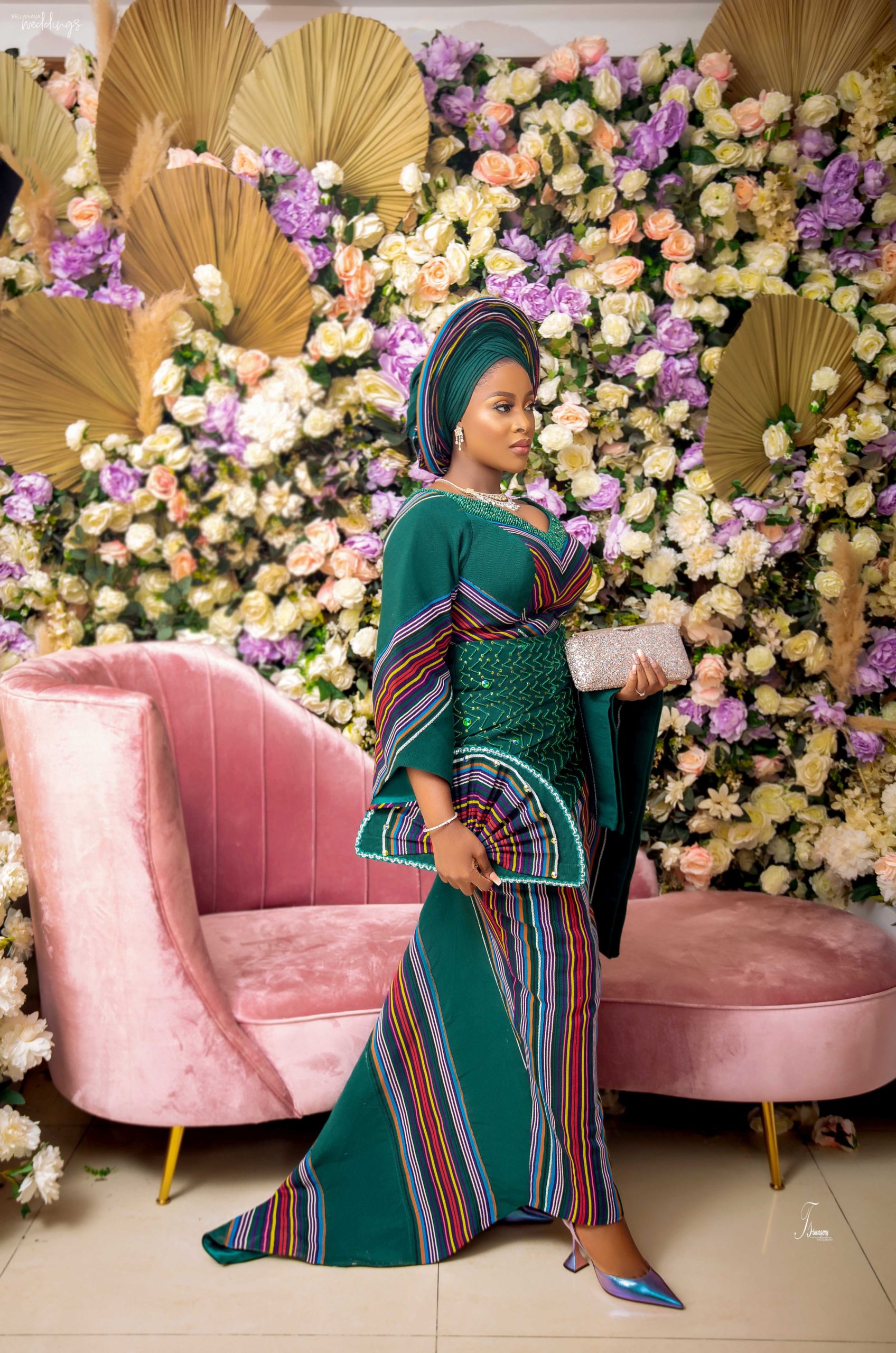 Stylist: @themelangestyling|Asooke: @bimmms24|Makeup: @revysbeauty|Photography: felixcrown|@ts.imagery_events