They say when you find the one, you just know! Everything feels right and you know that forever will be nothing but bliss! Nimisola and Olaoluwa have just sent us straight into lovestruck heaven with their pre-wedding photos and proposal story.
Nimisola and Olaoluwa were already very sure where their love was headed and even though Nimi wasn't a fan of surprises, this one blew her mind away! Olaoluwa, with the help of his brother, pulled a prank on his boo and it was so beautiful. After popping the big question in front of friends and family, Nimi of course, said Yes! Now, its a countdown to the big day and we have these gorgeous photos to keep us all giddy and excited. We totally love Nimi's outfits for the pre-wedding shoot. She looked so completely flawless in them and Olaoluwa came through looking dapper as well.
Check out all the beautiful photos below. Also, read how Nimi narrates her surprise proposal as you scroll. Enjoy! Nimisola Didn Check Out Their Pre-wedding Shoot + How He Popped The Big Question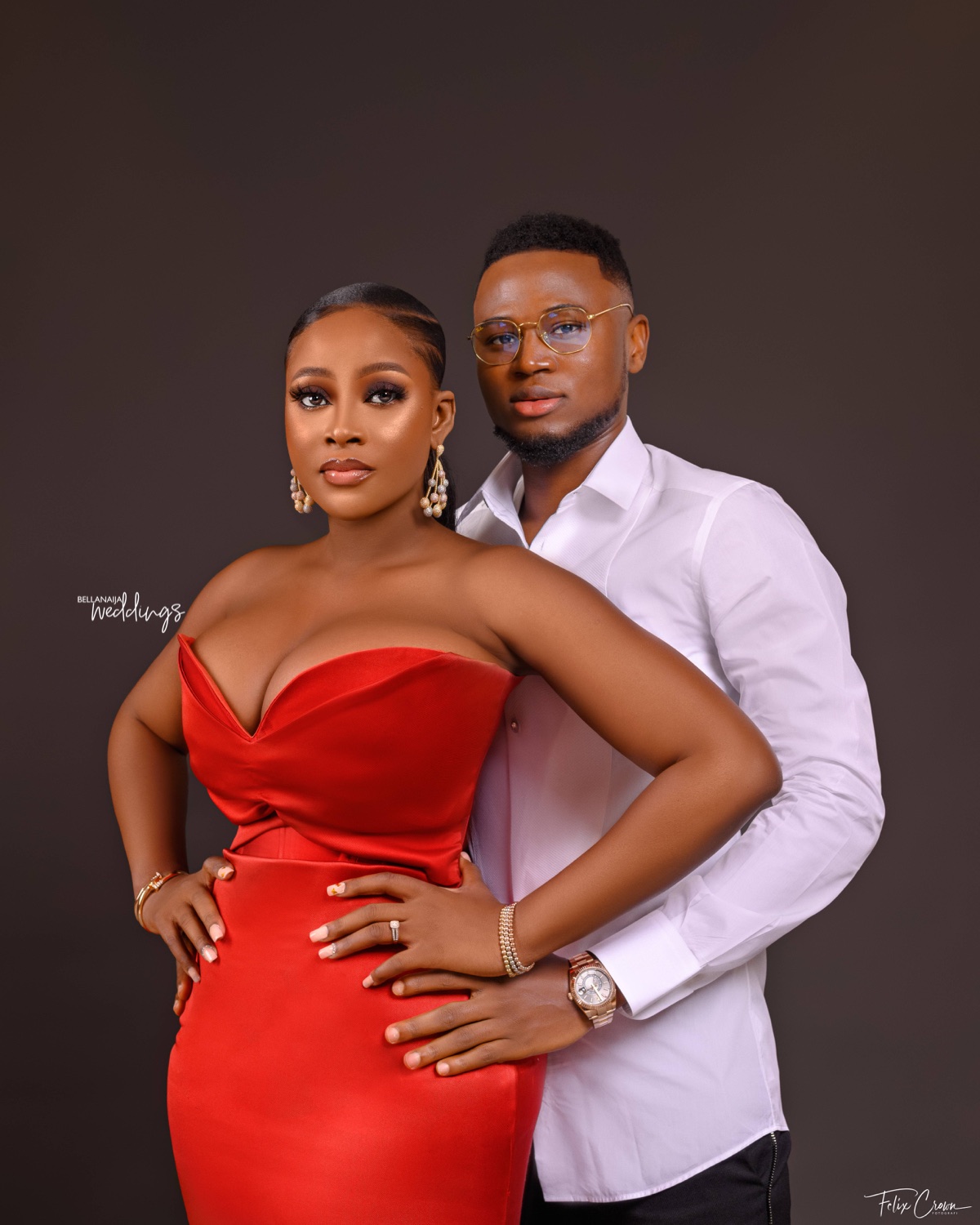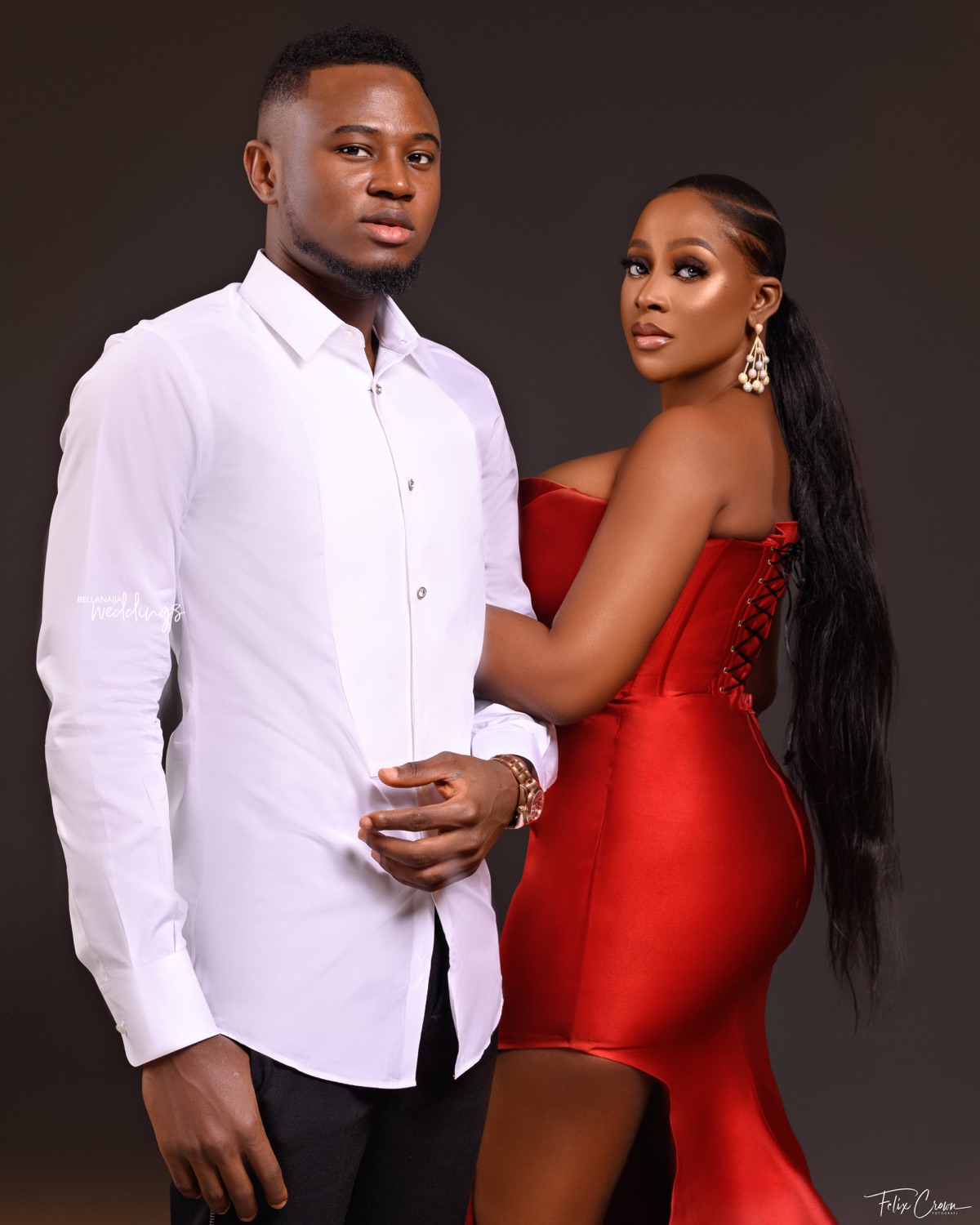 The surprise proposal as narrated by Nimisola:
Sometime in September, Laolu woke up one morning and said, "Nimmie, I want to marry you." He knows I don't like surprises, and even before getting me gifts, we talk them through together. So in my head, I'm like 'yeah, let the plans begin'. I took a meeting with, and hired our wedding planner in November and practically got the ball rolling.

On the 18th of December, I was in the spirit to enjoy my office's end of the year party which I had so much looked forward to as I was a part of the planning committee. A few hours into the event, I got a call from his brother telling me that Laolu's car was stolen, and he had been beaten badly. I rushed out of the party, confused and panicking. I literally threw off my wig and was speeding to meet up at where he was supposed to be.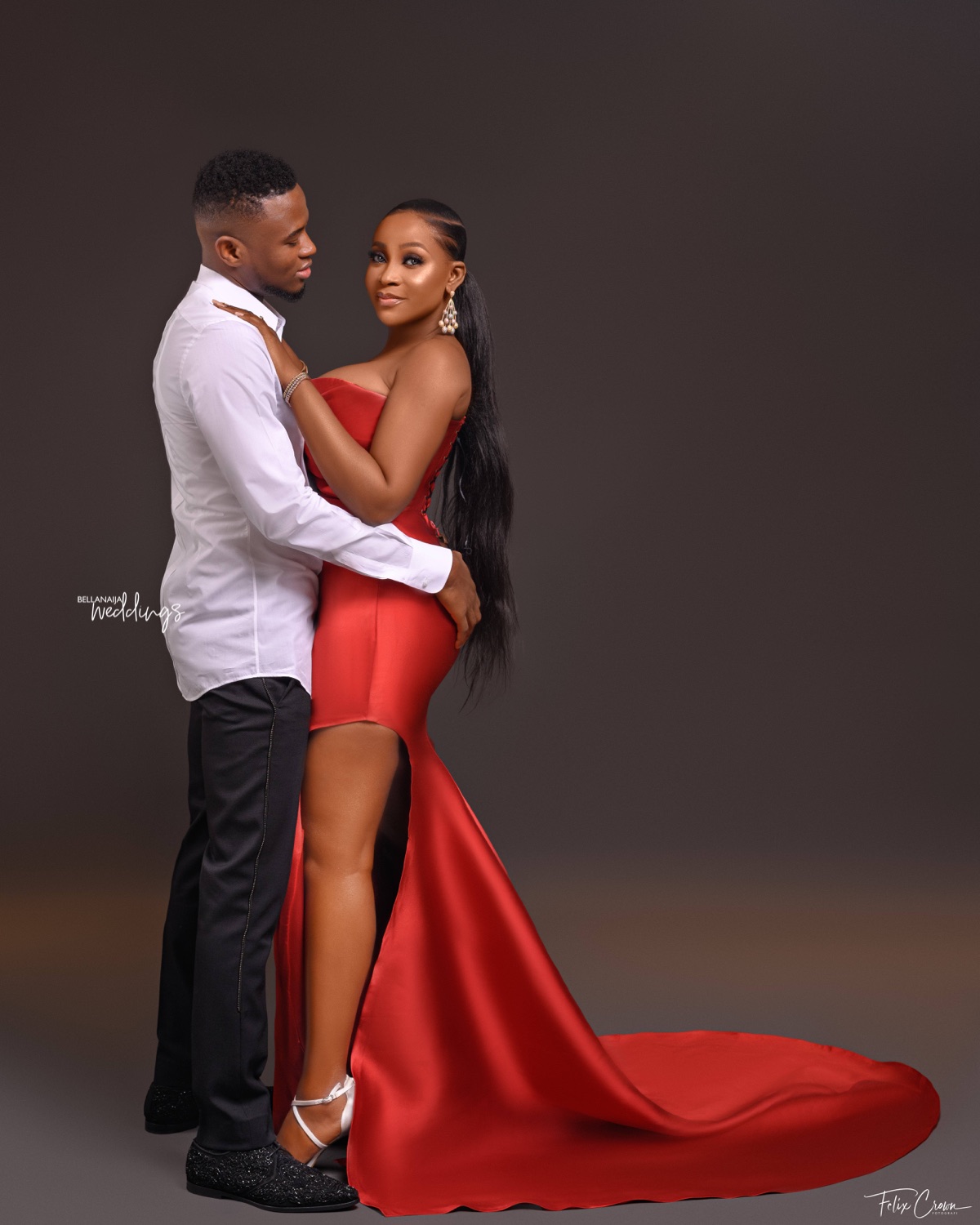 With the car still running, I rushed out of the car and ran right into the house to check on him. To my utmost surprise, I saw most of our closest friends and family all gathered in a beautifully decorated space. 'My guyyy' was down on one knee, officially asking for my hand in marriage. Ah, Laolu got me! I ran out of the space to catch my breath. Feeling every form of emotion, with tears rolling down my eyes first knowing he was okay and of course catching me unexpectedly. Then, came back in and said yes to the love of my life. I can't wait to do forever with you, Olaoluwa.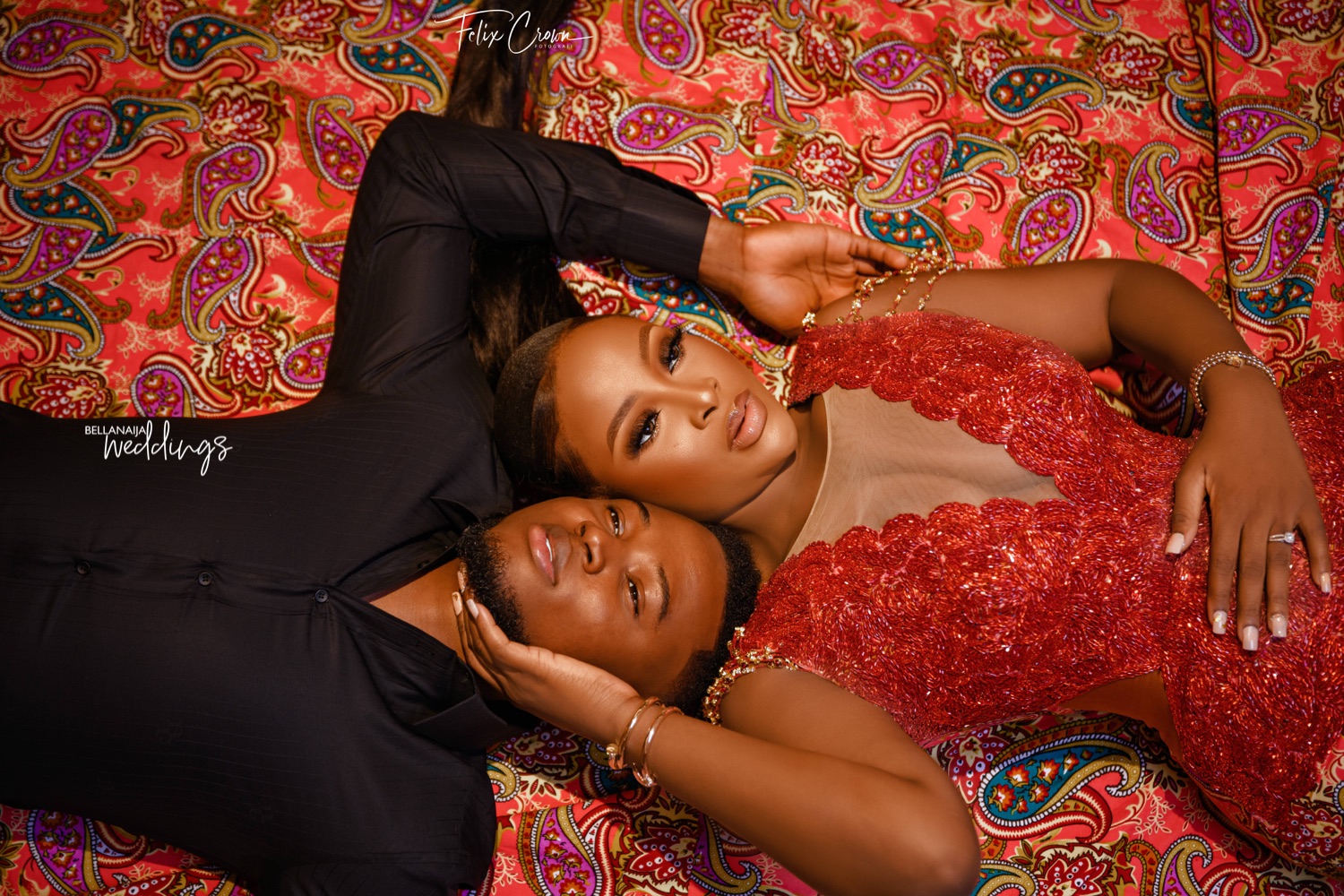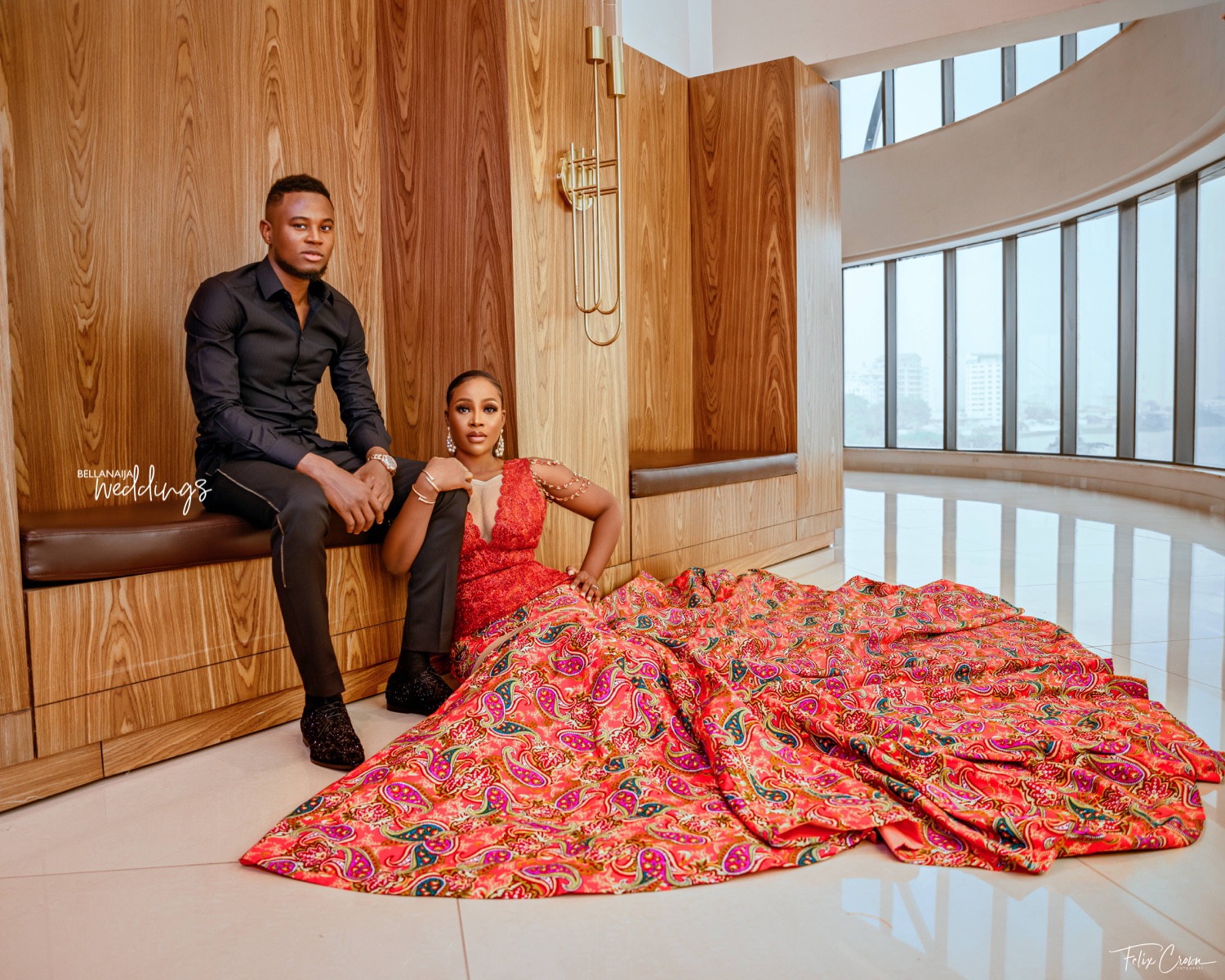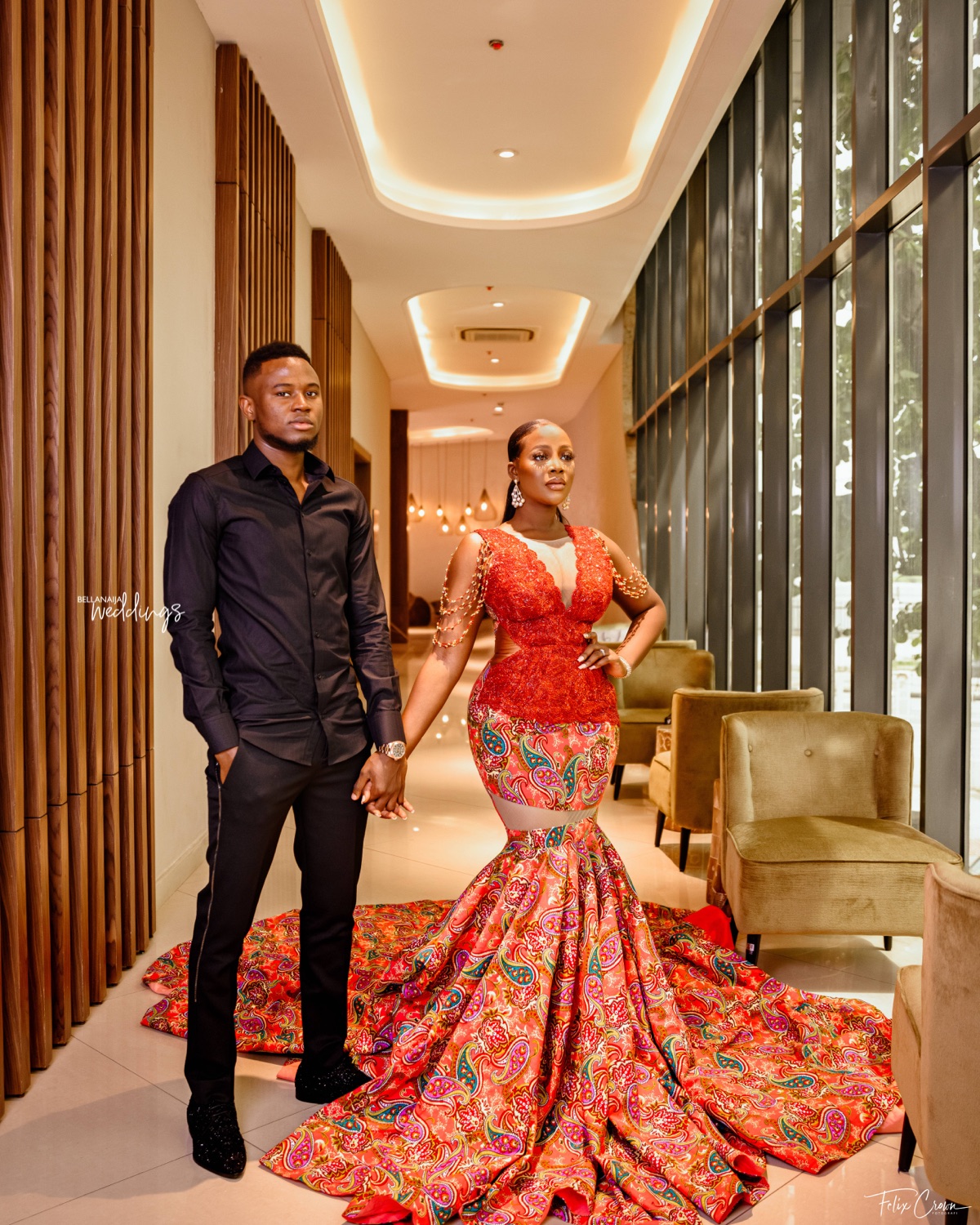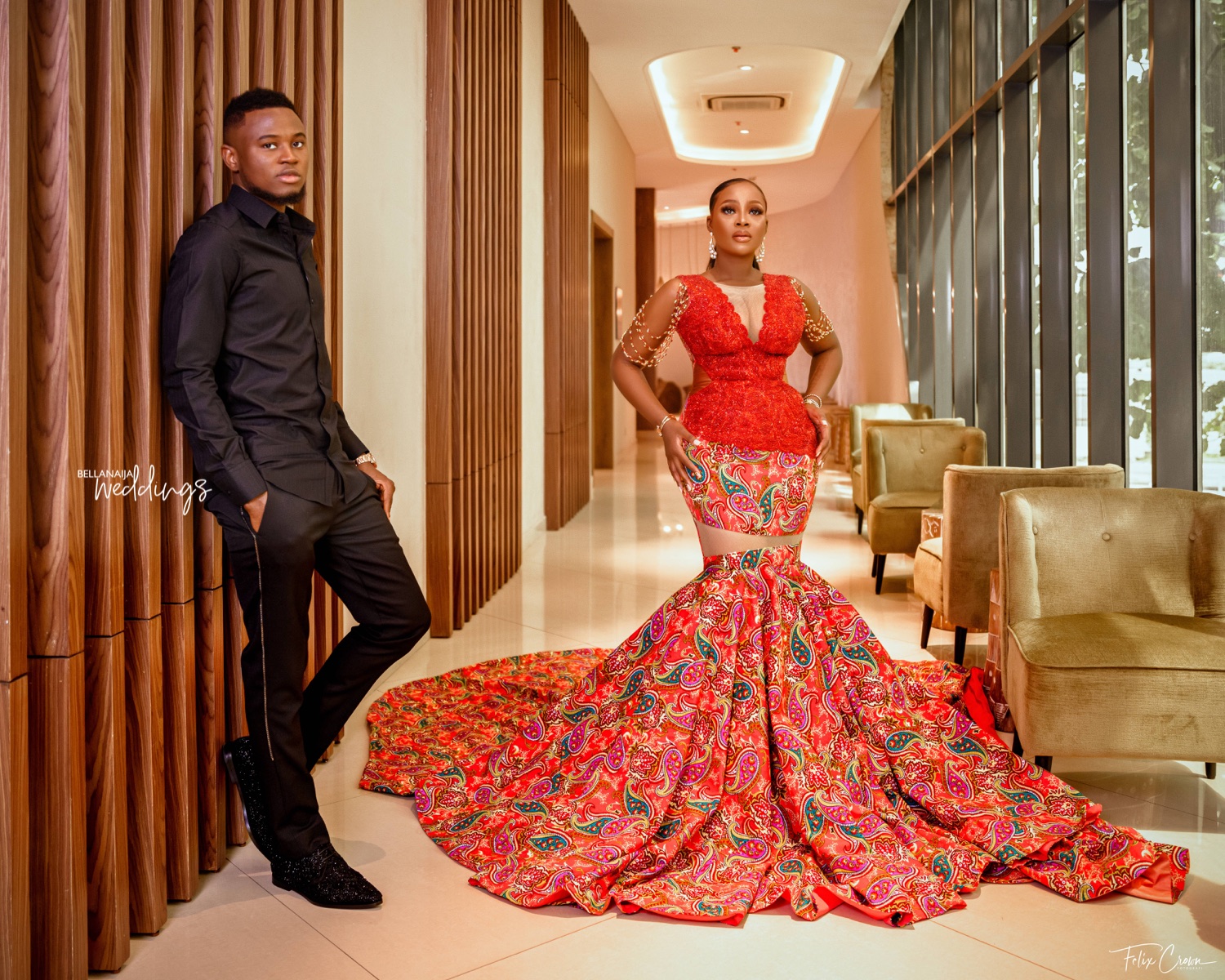 Credits
Bride-to-be: @nimmie_
Planner: @lh_events
Photography: @felixcrown | @weddingsbyfelixcrown
Stylist: @themelangestyling
Location: @ebonylifespace
Makeup: @revysbeauty
Dress: @emaginebybukola
Ankara Fabric: @dls_fabrics_
Hair: @synthiana_beautyparlour
Accessories: @tavinbeads
Shoes: @dune_london