Sometimes, all it takes to find love is to open up our hearts and be receptive to it! Obi found her perfect match, Timi when she made that decision and their love story has got us in our feelings and excited today!
Obi and Timi met on a dating site, Bumble. After having beautiful conversations for about a month, they decided it was time for a date. One date became many more and the lovers have taken that step down the aisle to seal it completely! We're absolutely stoked for the love birds and we just can't get over their beautiful pre-wedding shoot. The cinema-themed shoot is so apt for their love story and we're definitely rooting for #TimObi21
Enjoy their love story the way they both tell it and also their pre-wedding photos below.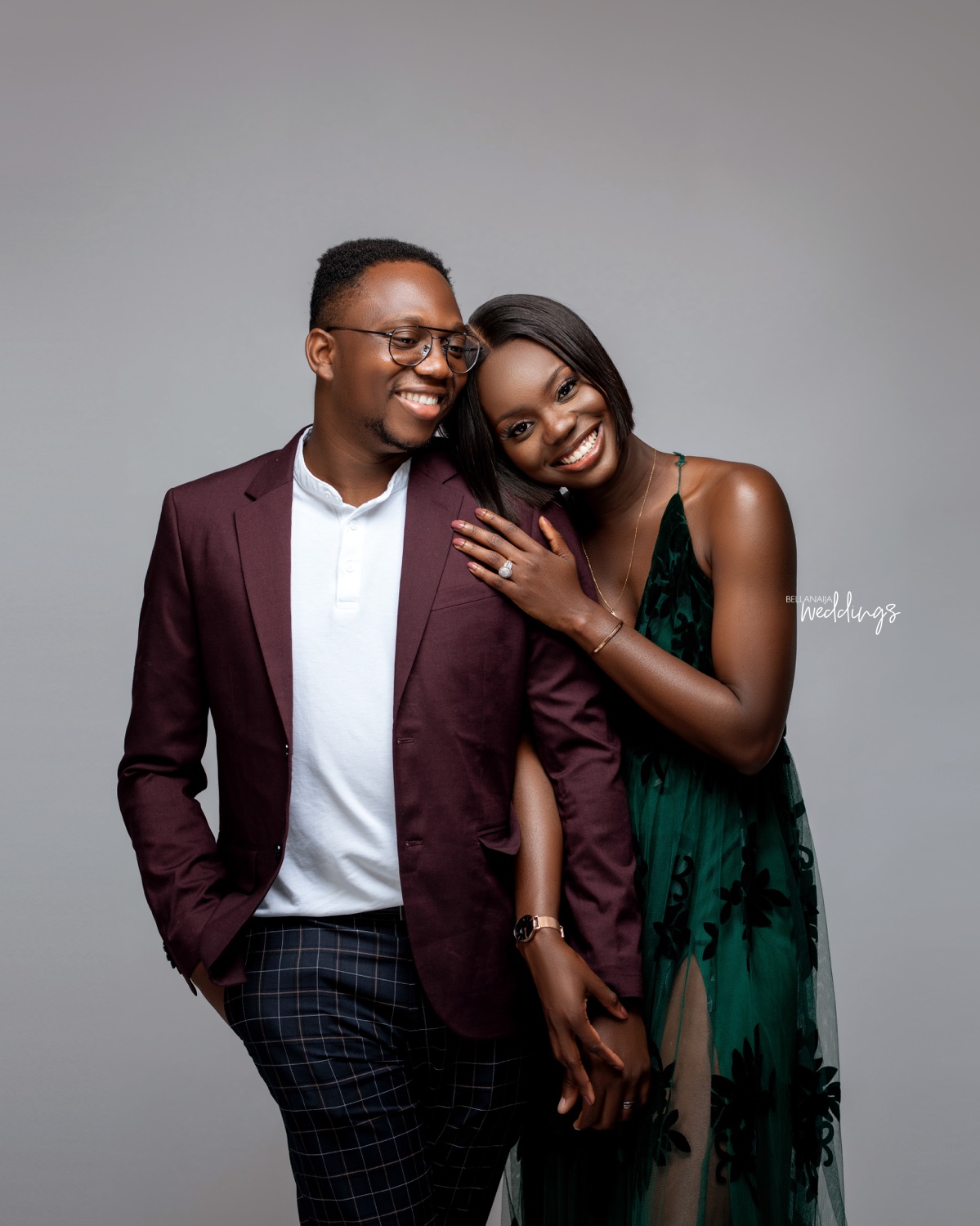 Here's how Obi tells their love story:
A time comes in the life of a single babe that you just decide that you are done being single and are willing to explore your options at dating. 2019 was that year for me and my roommate. I had been single for so long and working in the United States as medical personnel literally means, no life, no socials, no interactions – at least for me.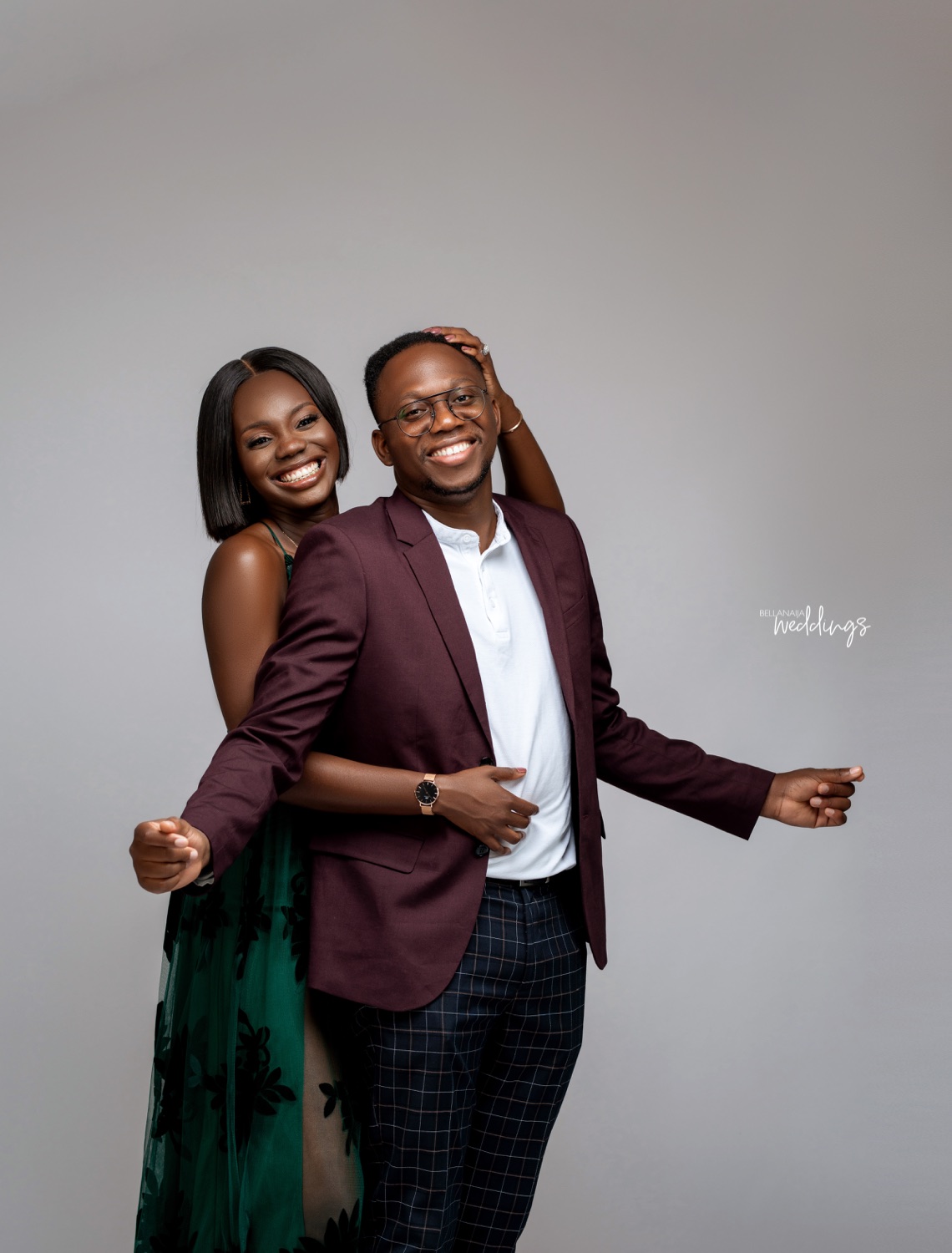 On this day, I decided I would play around with the 'Bumble' online dating app and find our Romeo. As I scrolled, I caught his profile – apparently Nigerian from his name, good-looking and definitely looking for love or what else was he doing on the app? I made the first move. He was online… he swiped… and I initiated the conversation. We started talking.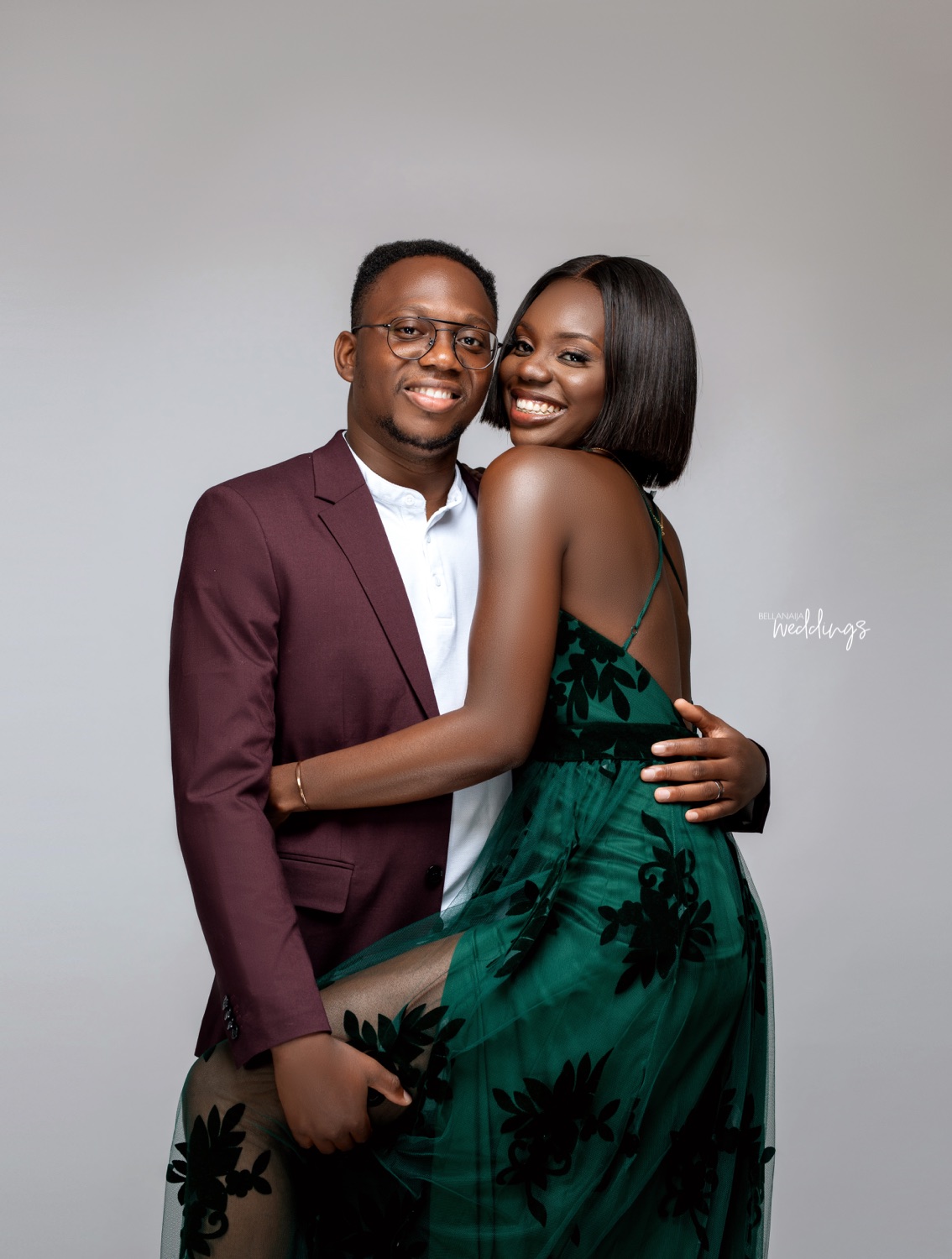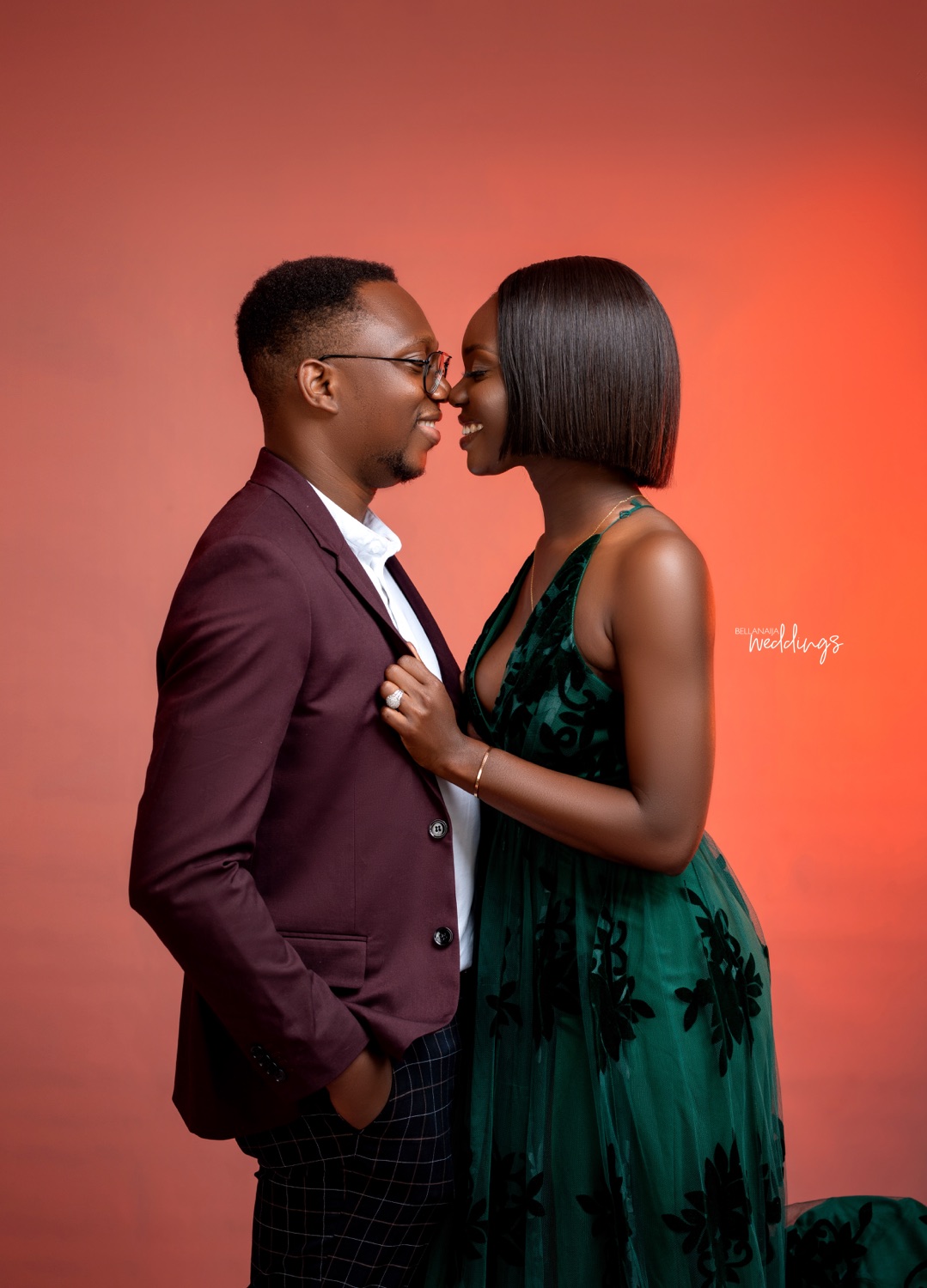 Timi and I talked every day for over one month and finally decided it was time to meet physically for a date. We agreed on a movie date to watch Spiderman the homecoming. I was late for our first date. I kept telling him I was on my way and got there about 40 minutes late. Despite that, we had the best conversation ever and enjoyed each other's company that it was so difficult to just say goodbye after the movie.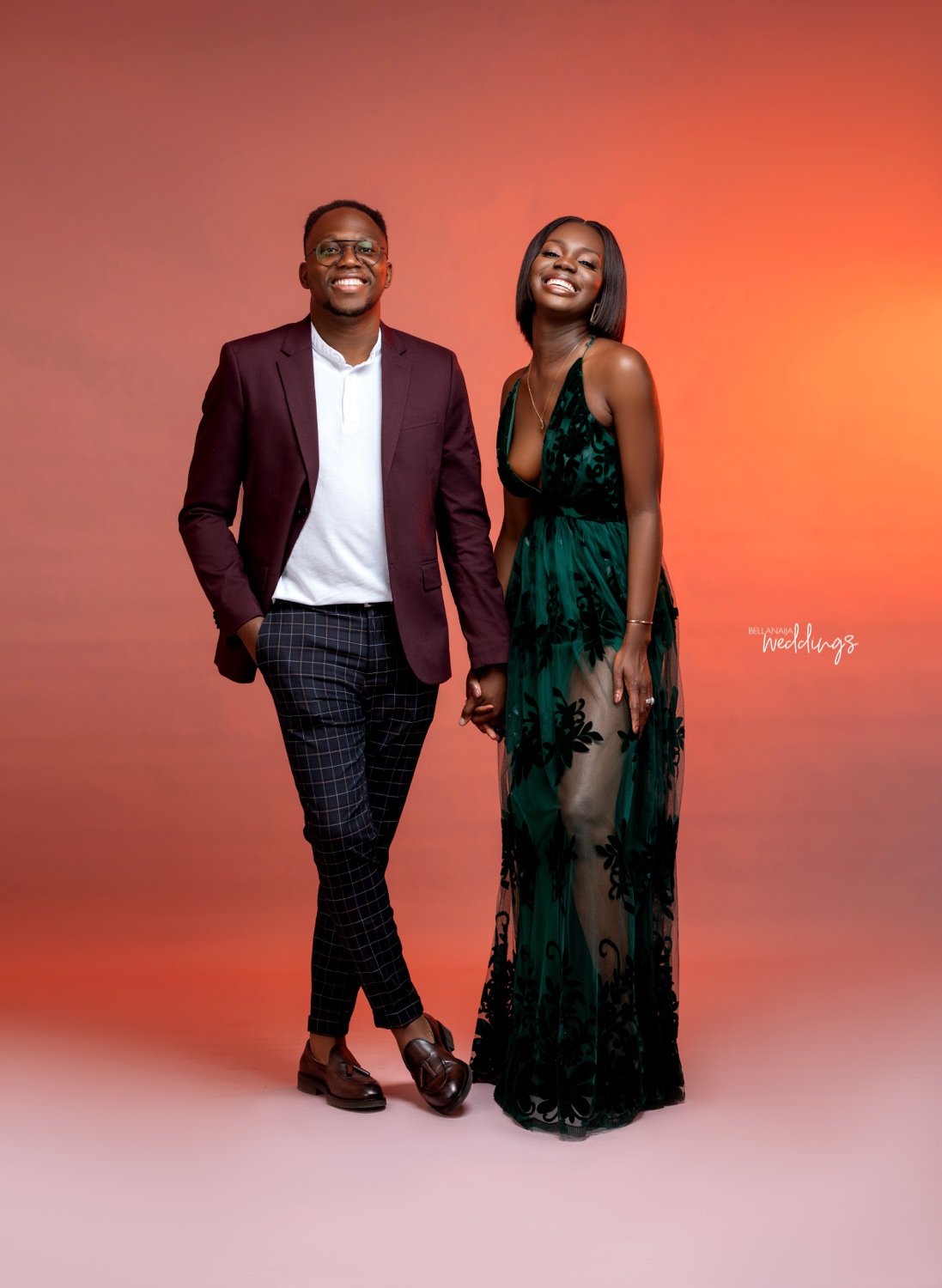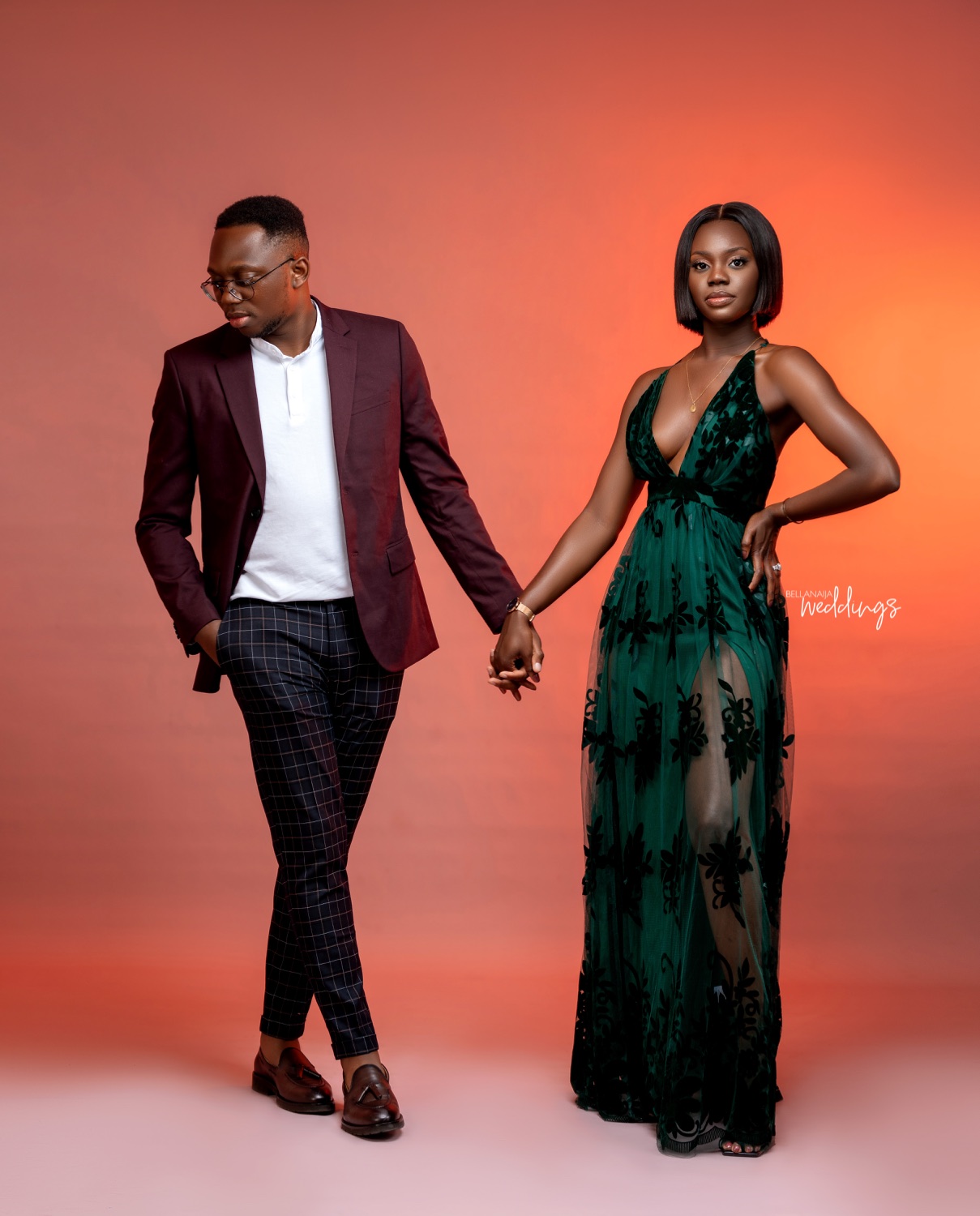 We had to extend our date and go bowling. Only that here, Timi was a master at the game and I lost the game severally. But what's a Nigerian babe made of if she gives up when she is failing? So, I insisted on playing other rounds till I was guaranteed some sort of victory. It was our first date and I really enjoyed Timi's company.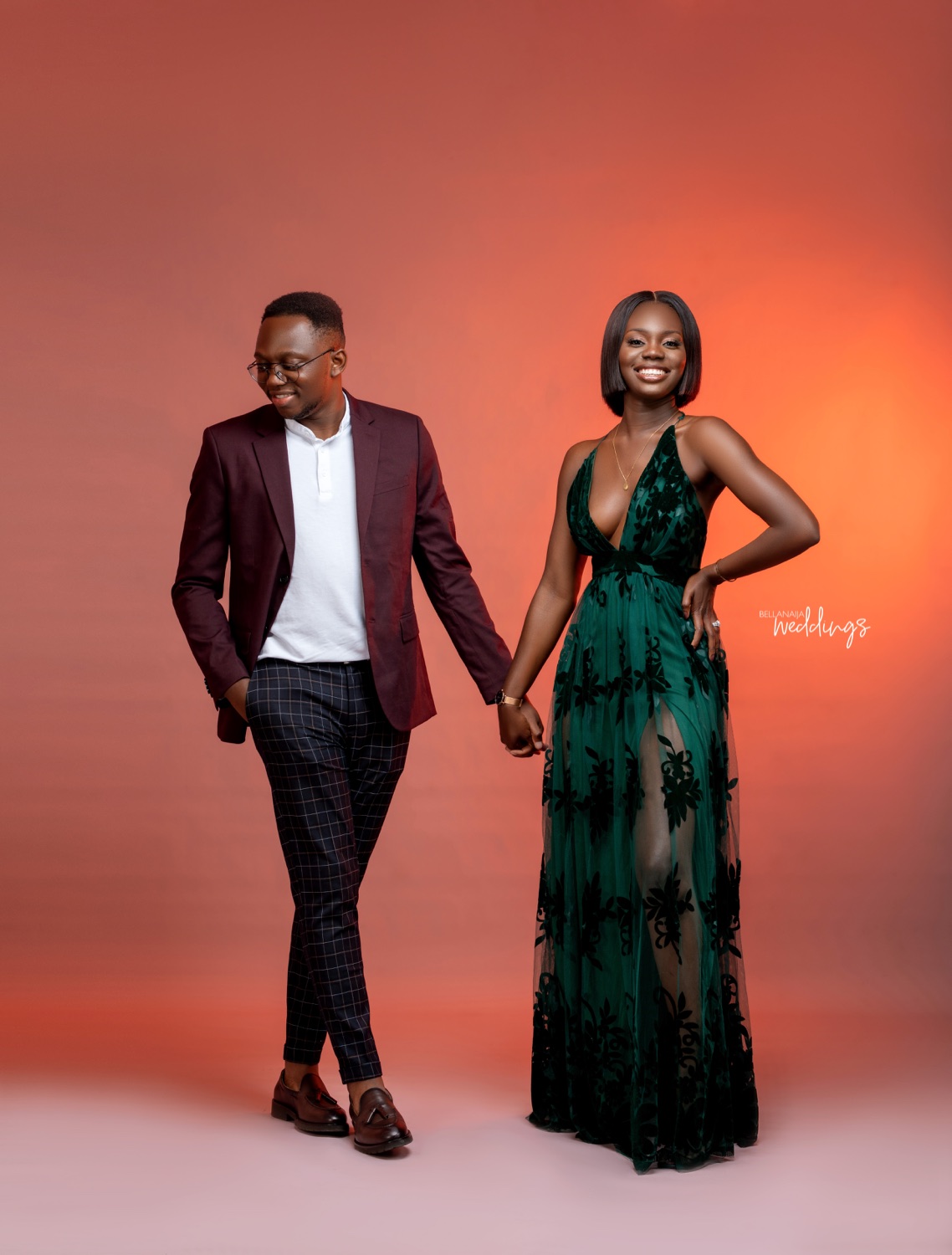 Our conversations were so fluid it felt like I had always known him. Dating afterwards was a no-brainer and marrying him; a jackpot! I was meant for this guy and he for me.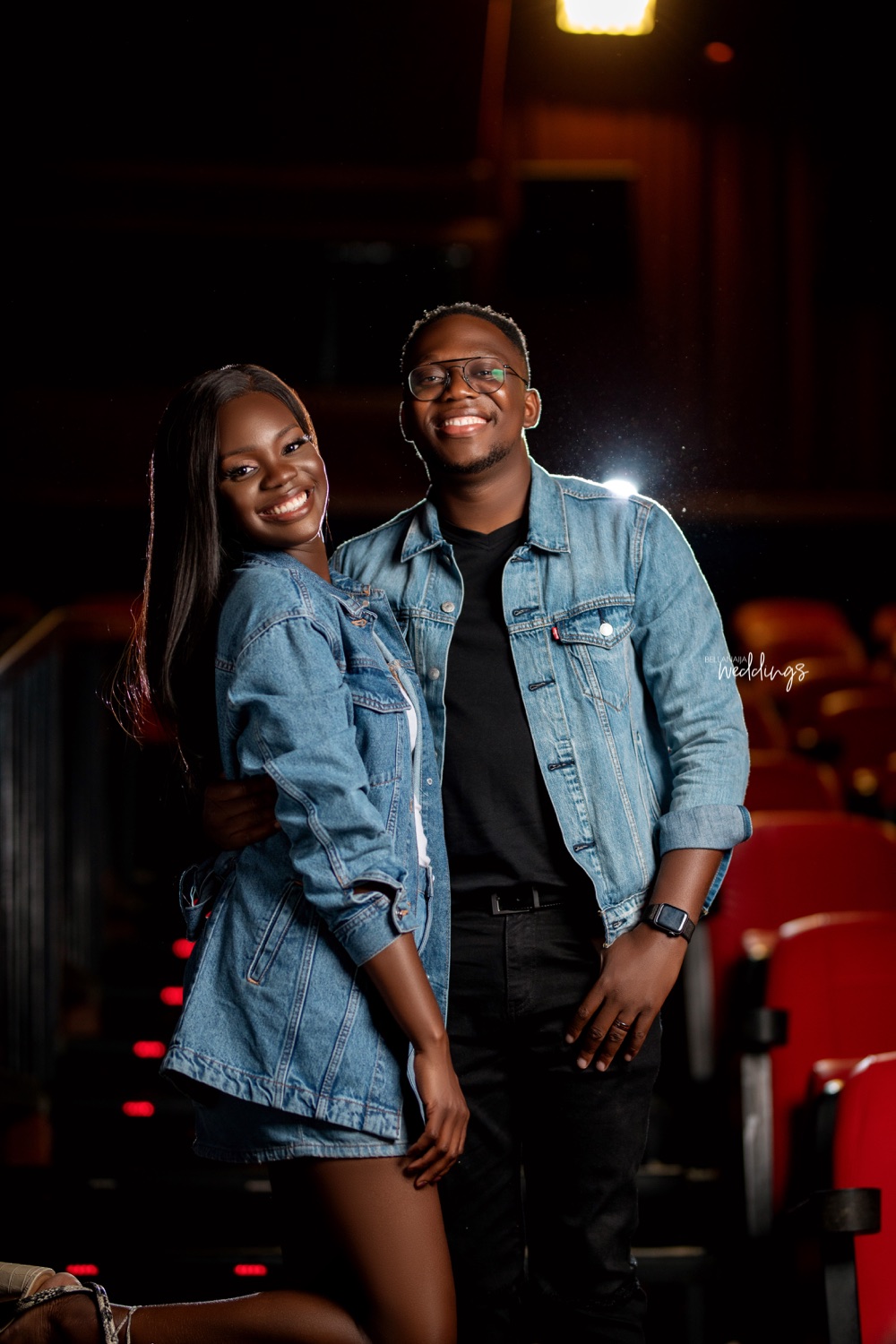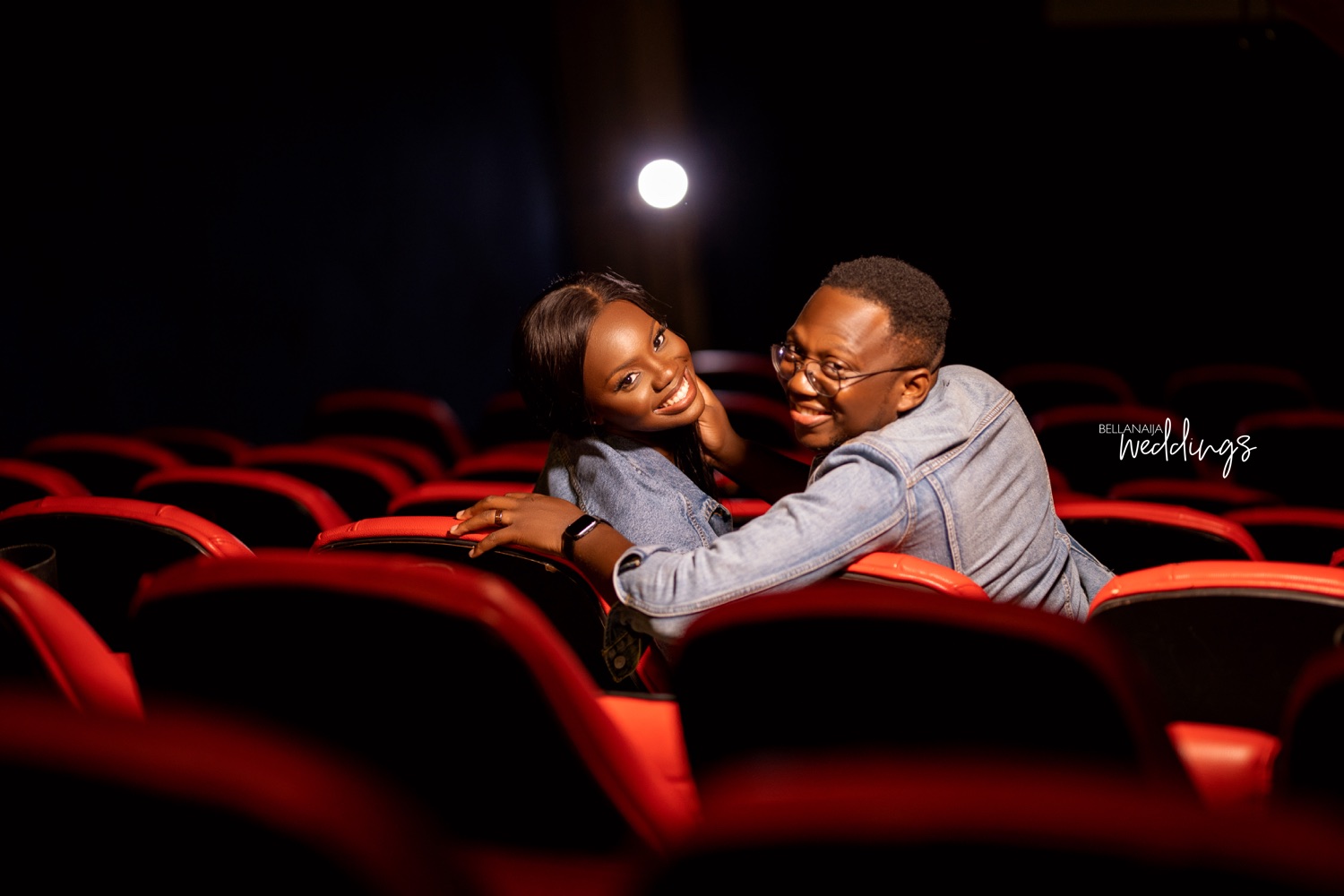 Here's Timi's side of the story:
I am mostly called a loner. Being a doctor makes it worse – I go to work and lounge at home. One of those lonely days, I was in my apartment when I got a notification that someone swiped on my account on the Bumble app. One glance at her profile – Nigerian, and cute – I swiped back. She sent me a message, and we started to chat. We continued to talk for about a month until I decided it was time to meet this babe who brought me out of my shell from miles away.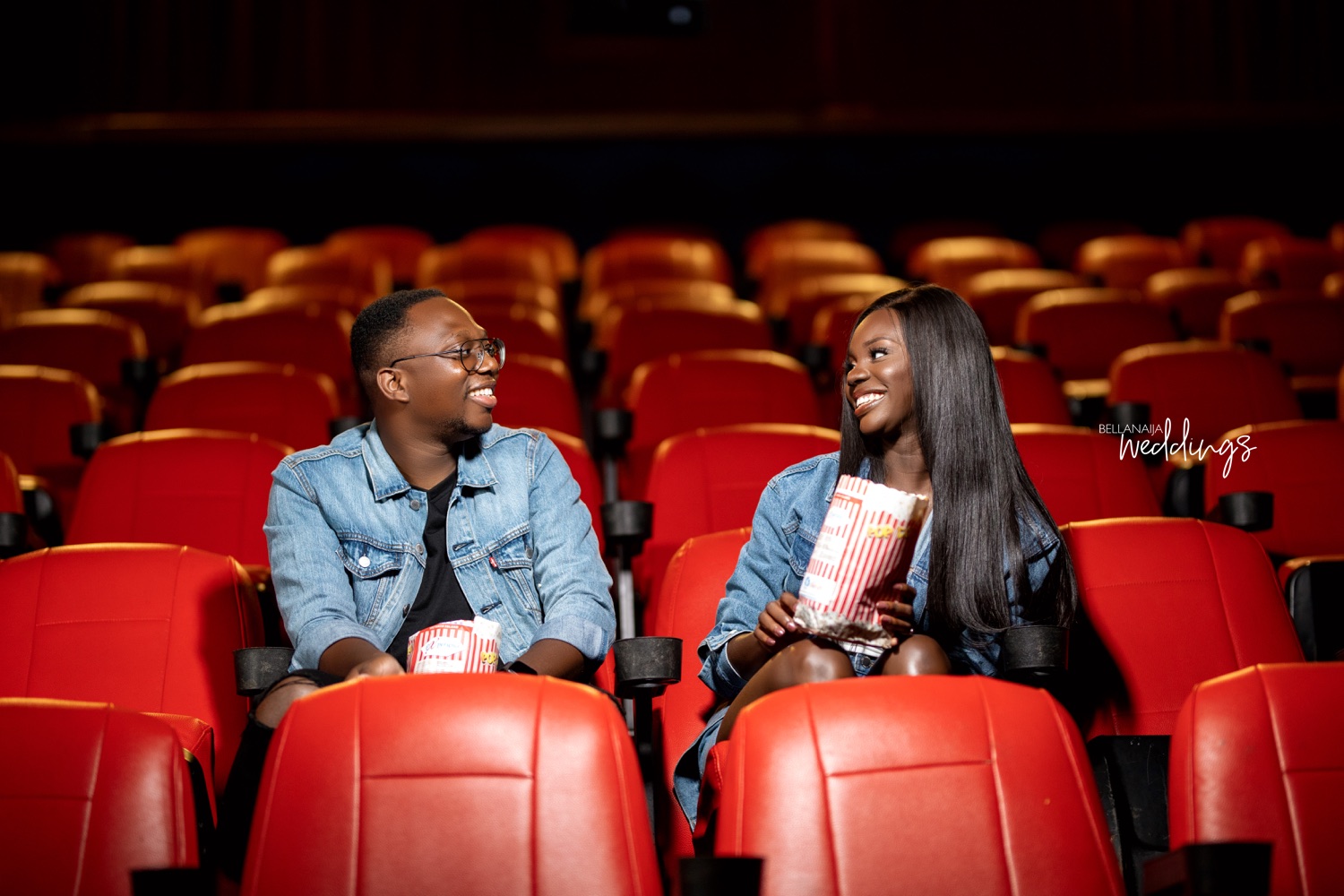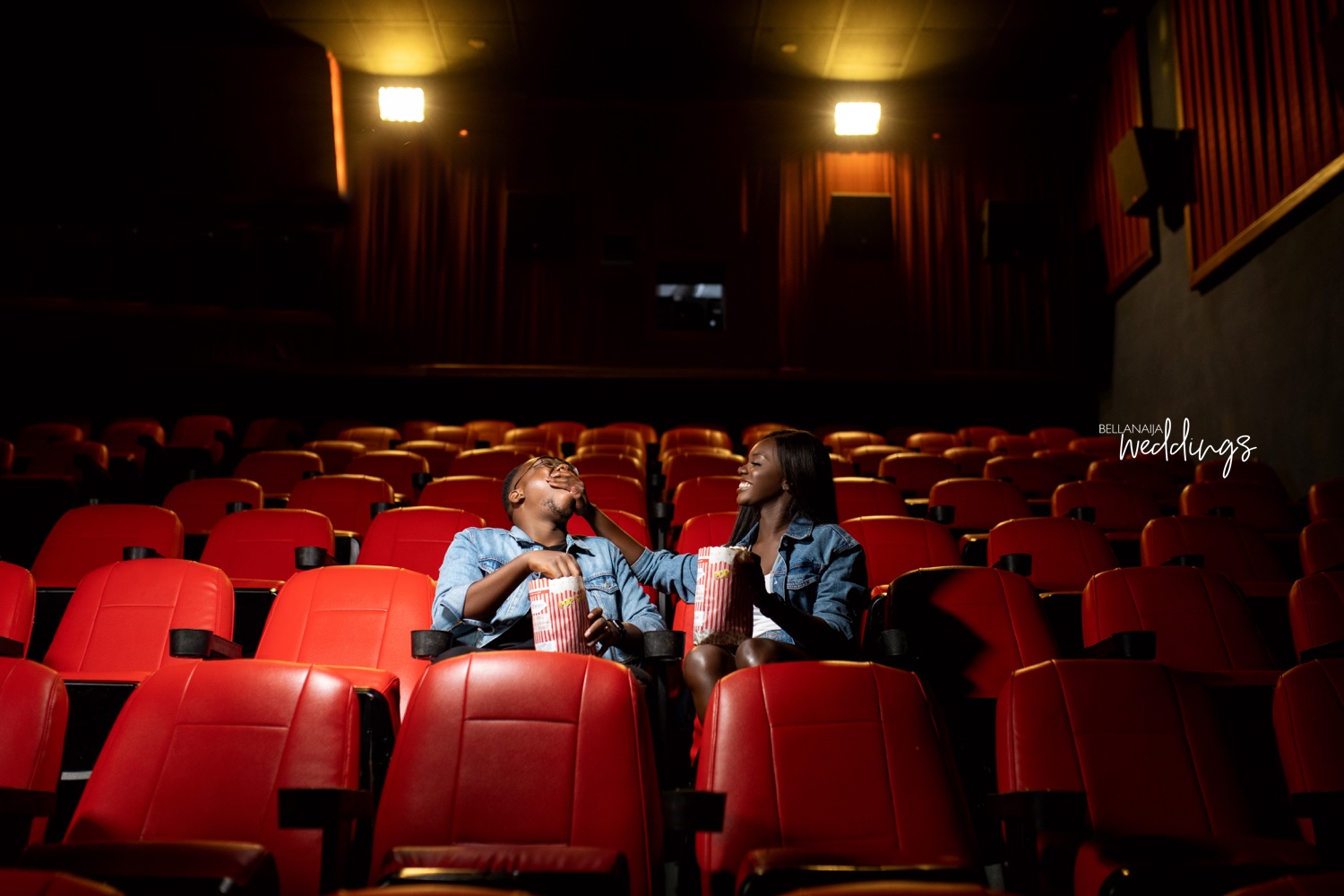 She was late for our first date – and being a movie addict, I thought it was unfair of her to come late for a movie date. Like, who comes late for a movie? Her energy when she arrived calmed me of every negative emotion, I earlier had. Obi was the most interesting person I had ever met. Talking doesn't come naturally to me. But with her, I am talkative. At the end of the movie, I wanted to spend more time with her and thankfully she agreed to go bowling.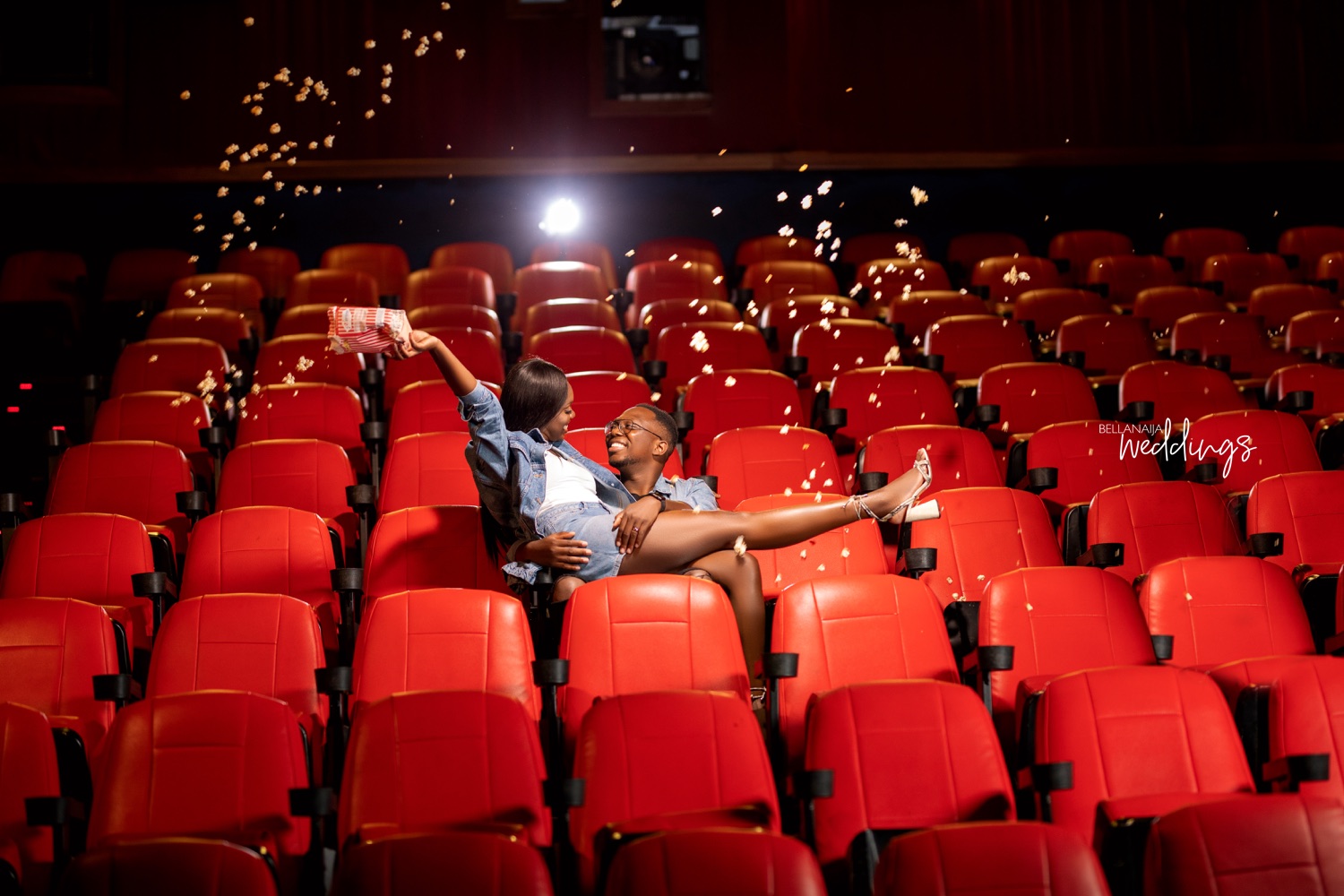 While we were bowling, it was obvious Obi wasn't too familiar with the game but she completely refused to give up. She kept insisting that it is not over until it is over. That was it for me. I knew she is a keeper and we had a chance to do forever together.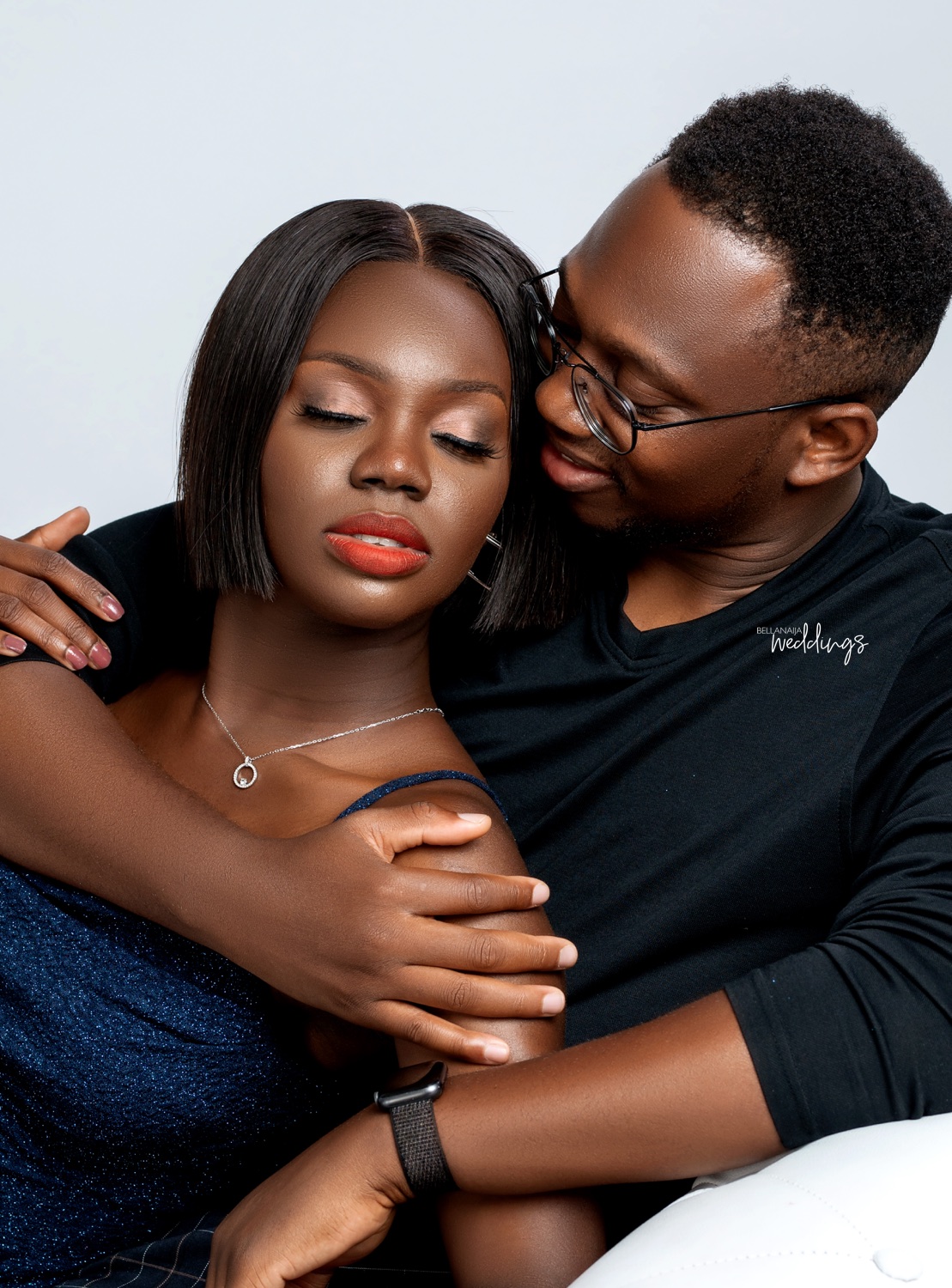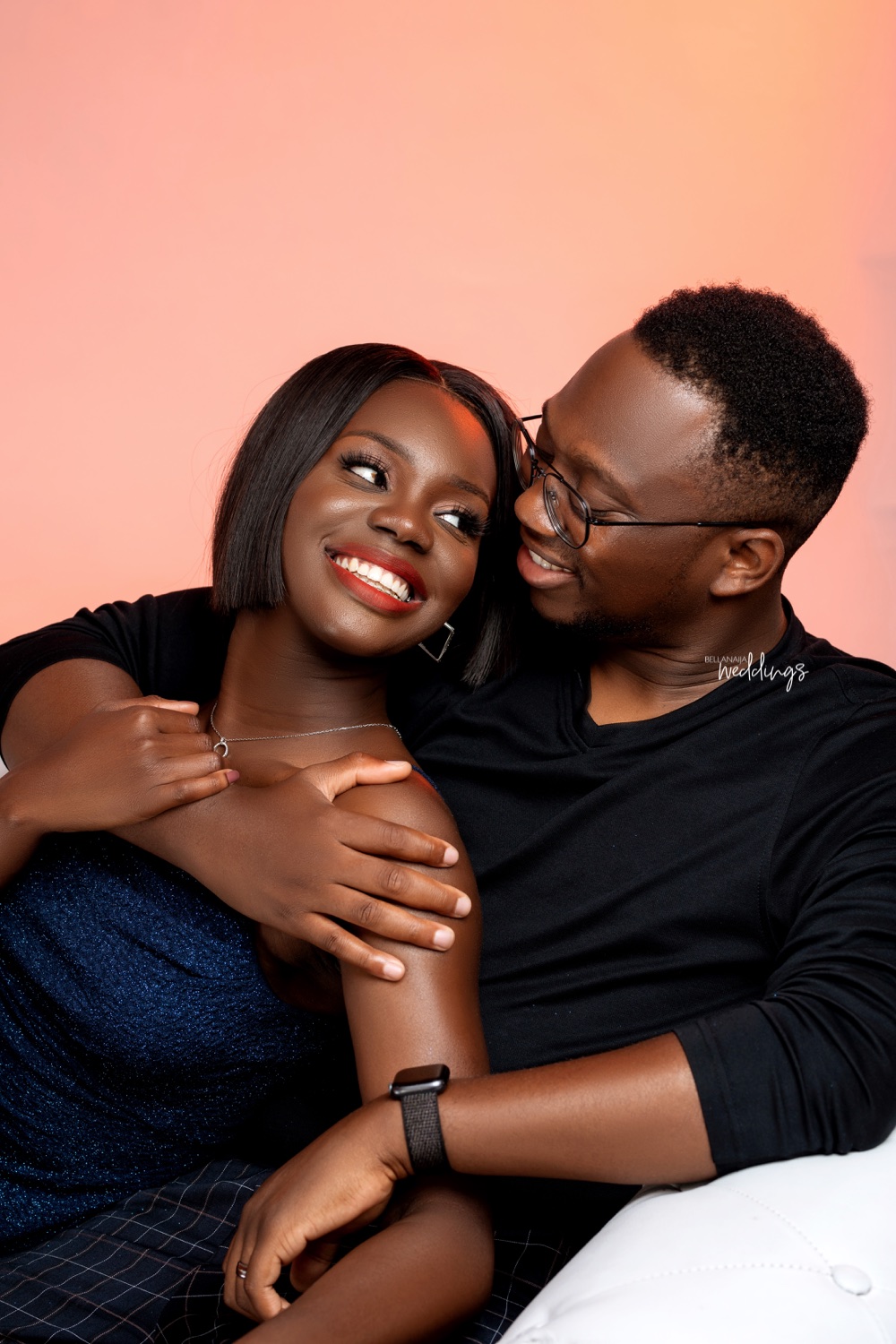 Six months later, every single moment with her has been priceless. I fell in love at first sight and was ready to go all the way with this babe who in the short time I had known her had become my safe place, my happy corner and personal chatterbox. I proposed. Every day with Obi is a movie. Our forever is a guaranteed movie!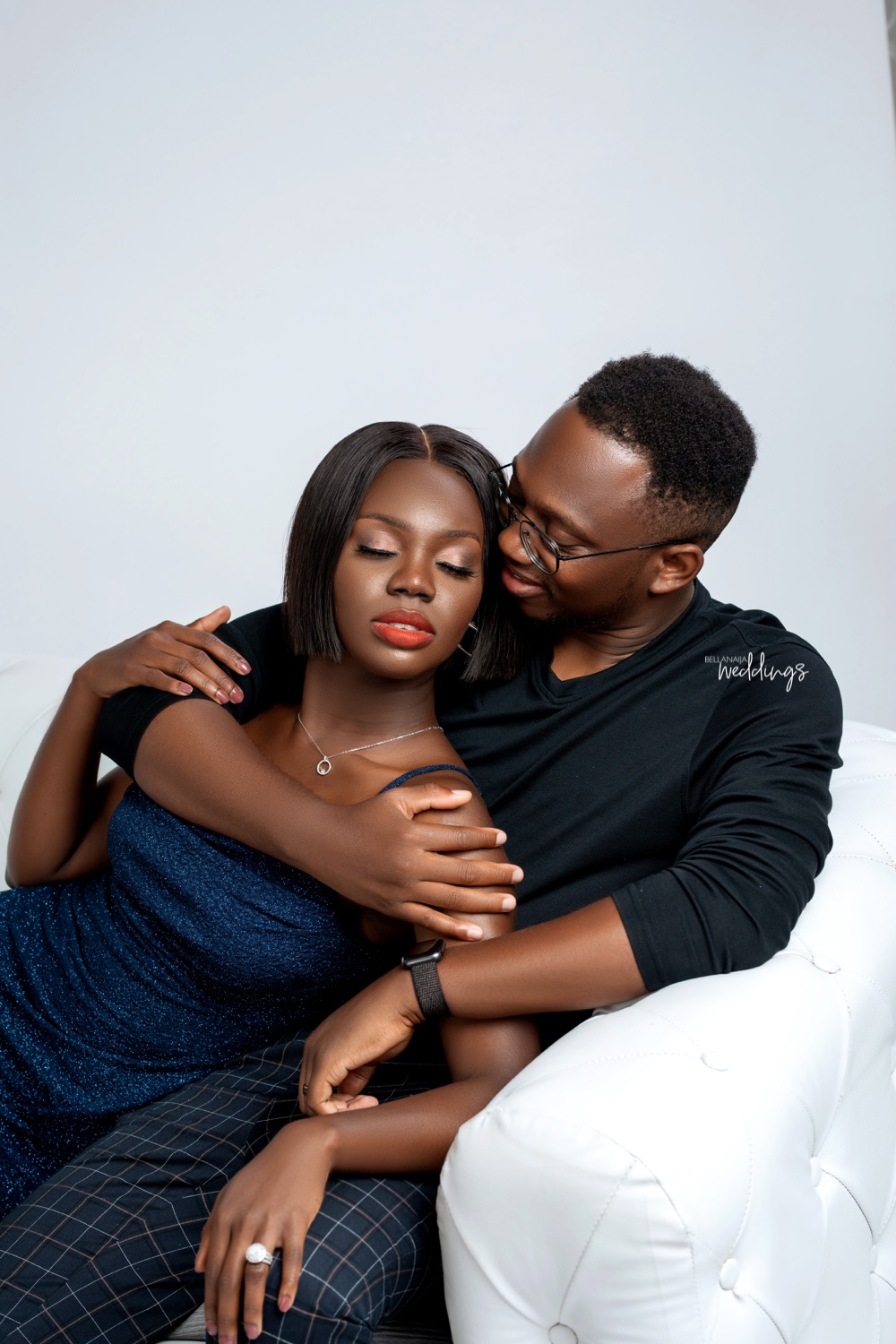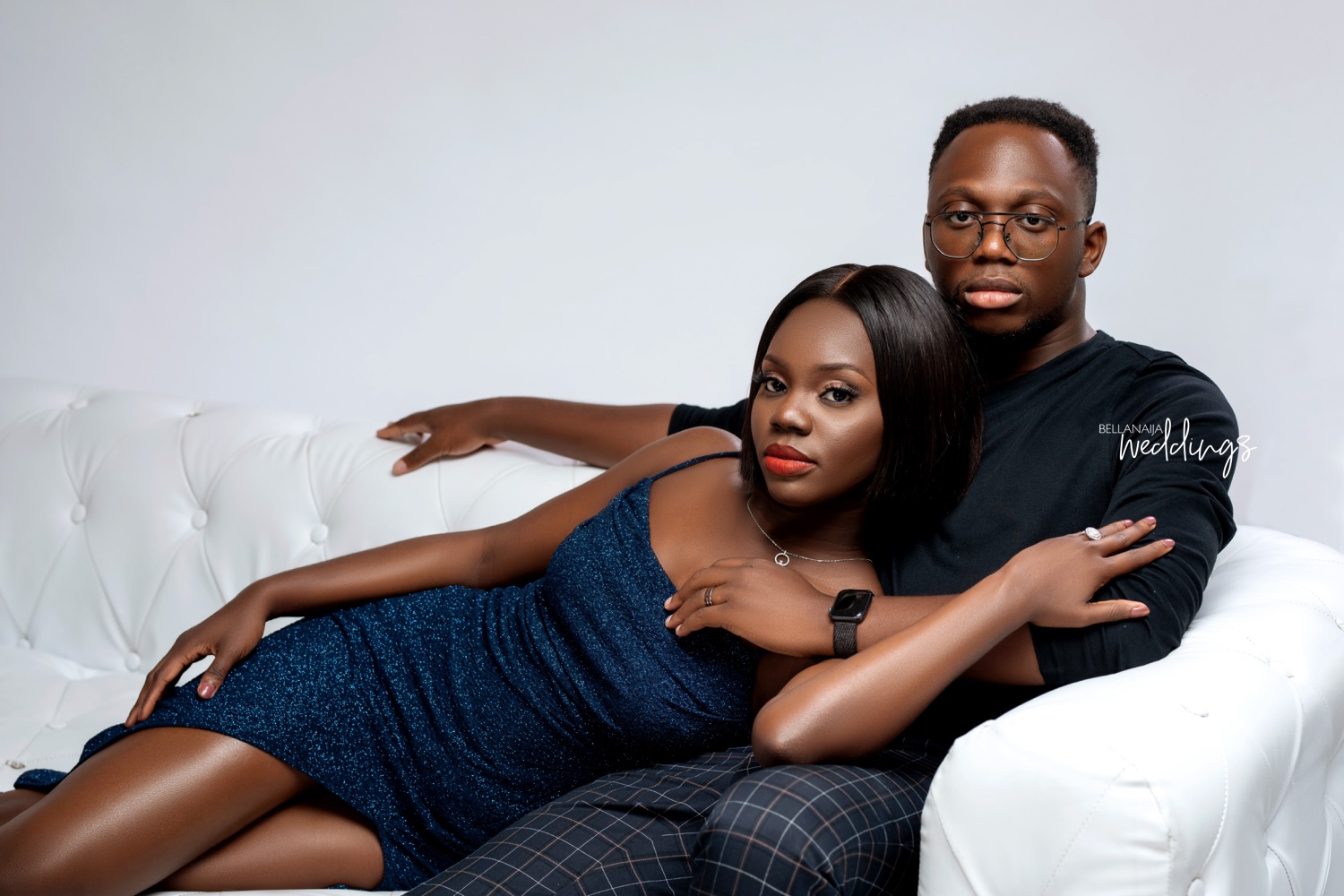 Credits
Bride: @obi_gee
Groom: @timisika
Planner: @rubbiesevents
Makeup: @sparklesofpearl
Photography: @tosinjoshweddings | @tosin_josh
Videography: @smokhyimagery
Location: @silverbirdcinemas | Tosin Josh Studios