Every day, we're posed with new and exciting stories that show us that love can't be put in a box! And this def thrills us in every way possible. ?
Stephanie and Jakpo's unconventional love story is both humourous as it is sweet. After their first meeting at a wedding, and a series of events that would normally have ruined things. The couple gravitated towards each other instead. Now, years down the line, we can stare at their pre-wedding photos in pure admiration. Just like the perfect rom-com movie, Stephanie and Jakpo will make you laugh, wonder, and ultimately, cheer at their love.
To know how it all began, continue scrolling. And just like their love story, their pre-wedding photos will def make your day.
The Love Tale of Stephanie and Jakpo
Stephanie and Jakpo met at a wedding in August 2016. Stephanie had travelled to Nigeria for her cousin's wedding as she was part of the bridesmaids. The groom happened to be one of Jakpo's football teammates. Jakpo arrived late to the wedding and Stephanie spotted him and whispered to her friend, "that guy must know me today." Unknown to Stephanie, Jakpo had other concerns like eating as many small chops as he could. ?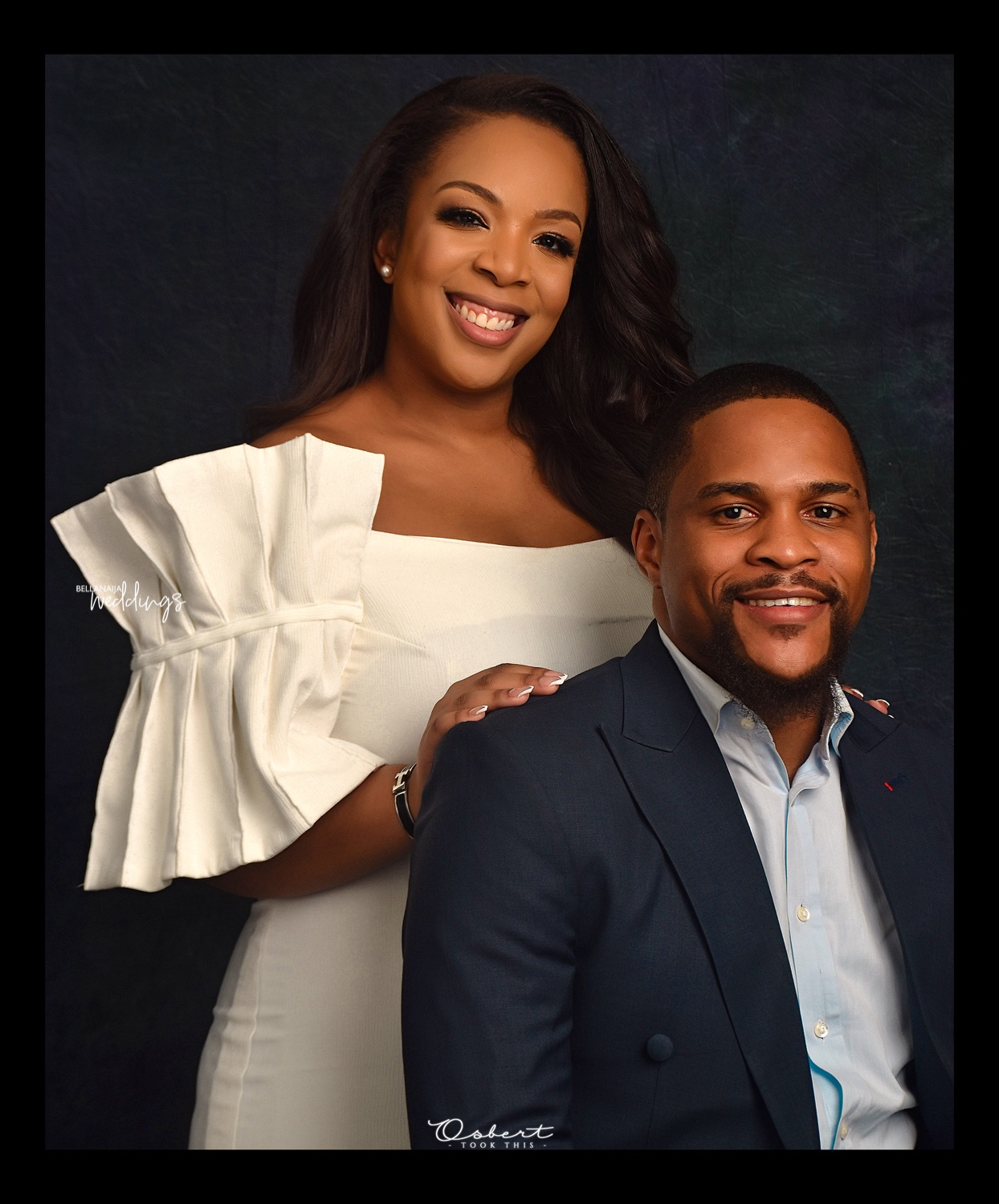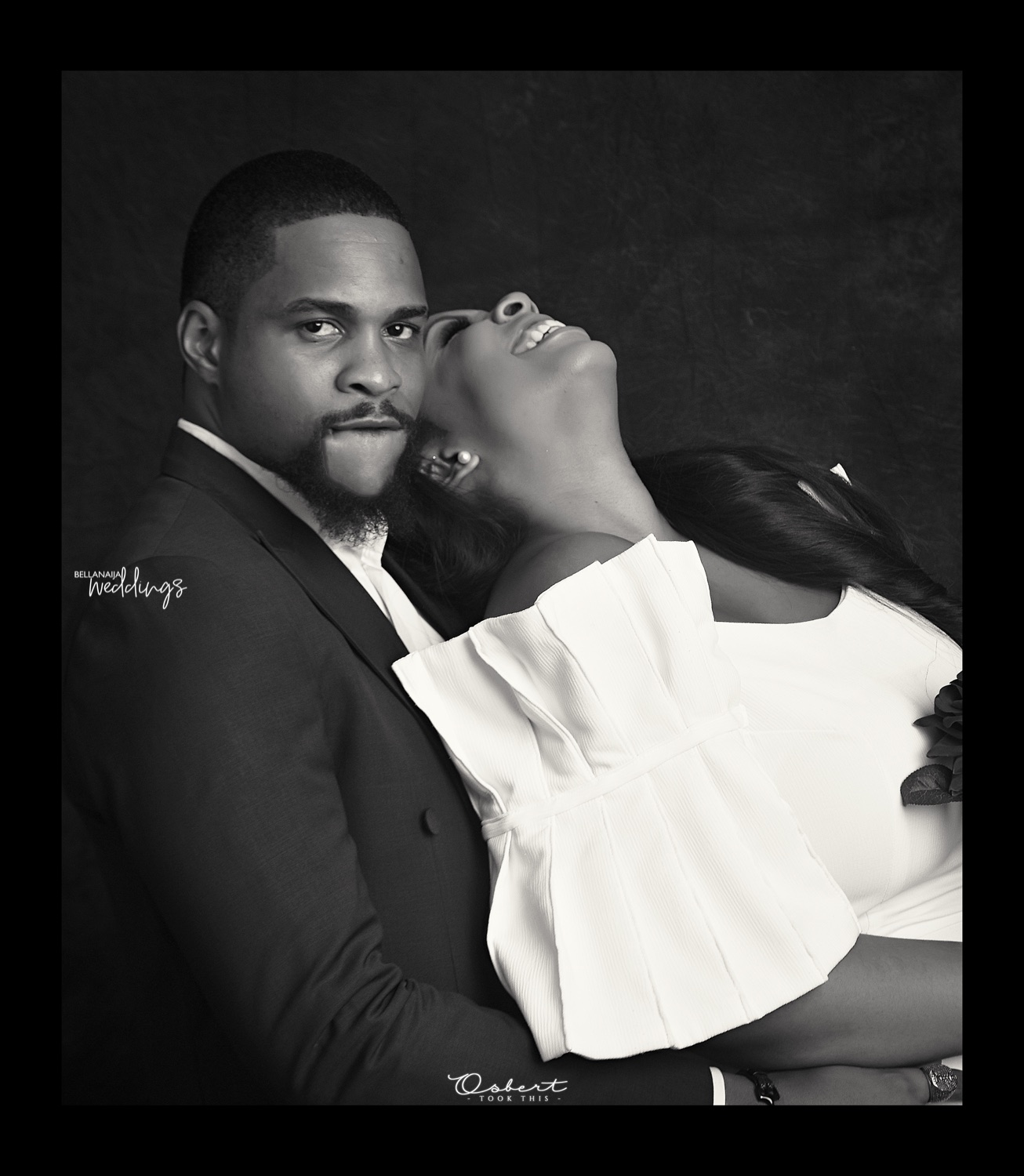 Another friend of Jakpo spotted Stephanie and drew Jakpo's attention to her. "This girl looks good for you", he kept ringing. Eventually, Jakpo asked another friend (let's call him X) to introduce him to this "perfect fit". X told Jakpo that her name was Ada. However, she introduced herself as Stephanie. "If she wants me to meet Stephanie and not Ada, that's fine", Jakpo thought to himself. They got talking and Stephanie (Or Ada, if you may ?)  told Jakpo that her purse had been stolen…

According to Jakpo, a voice in his head said, "you are responsible for this girl." And with that, he spent the whole evening driving her around and helping her run errands… He was determined to uplift her spirit. They went out that night with his friends. And Jakpo kept on going with her to the bar to get shots of tequila. When it was time to pay, Jakpo's card didn't work and Stephanie's ended up paying. After the club, they drove to get shawarma. Jakpo tried to pay again with his card and you can guess what happened. Yes, it didn't work still! ?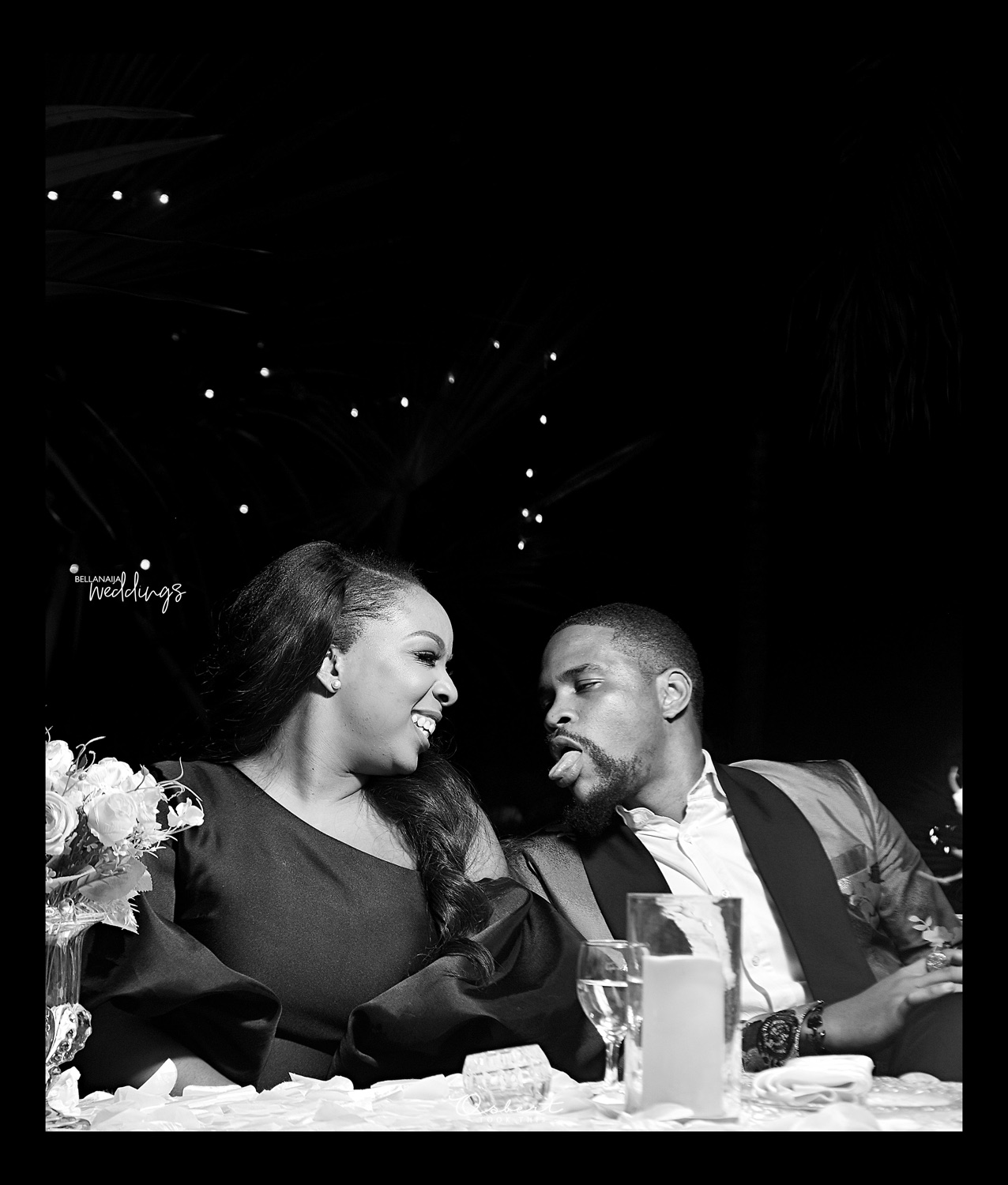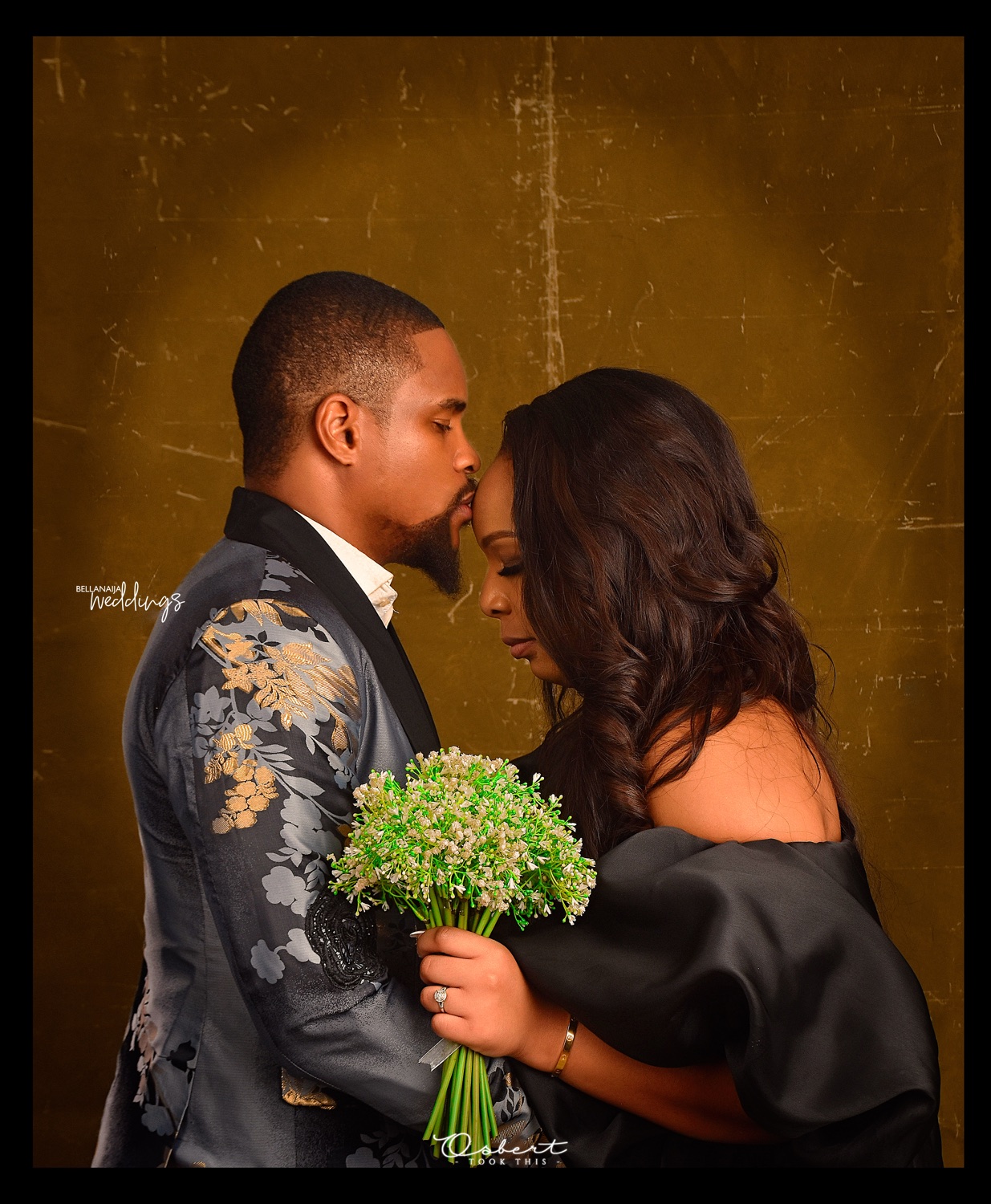 He ran to the ATM to get cash and it didn't dispense any money. By the time he came back, someone else had paid for her shawarma and was trying to shoot his shot. She looked at Jakpo, shook her head, and said, "please drop me off at my hotel." Refusing to hear any stories as to why she had been left "stranded" for what felt like hours. Red-faced Jakpo didn't know what to do or say that morning. He was too drunk to drive home. So, Stephanie said to him, "I don't like you right now, but I'm not going to let you drive home and kill yourself. You can sleep on the floor." Jakpo knew that he had met someone special. And ever since that day, they've been inseparable!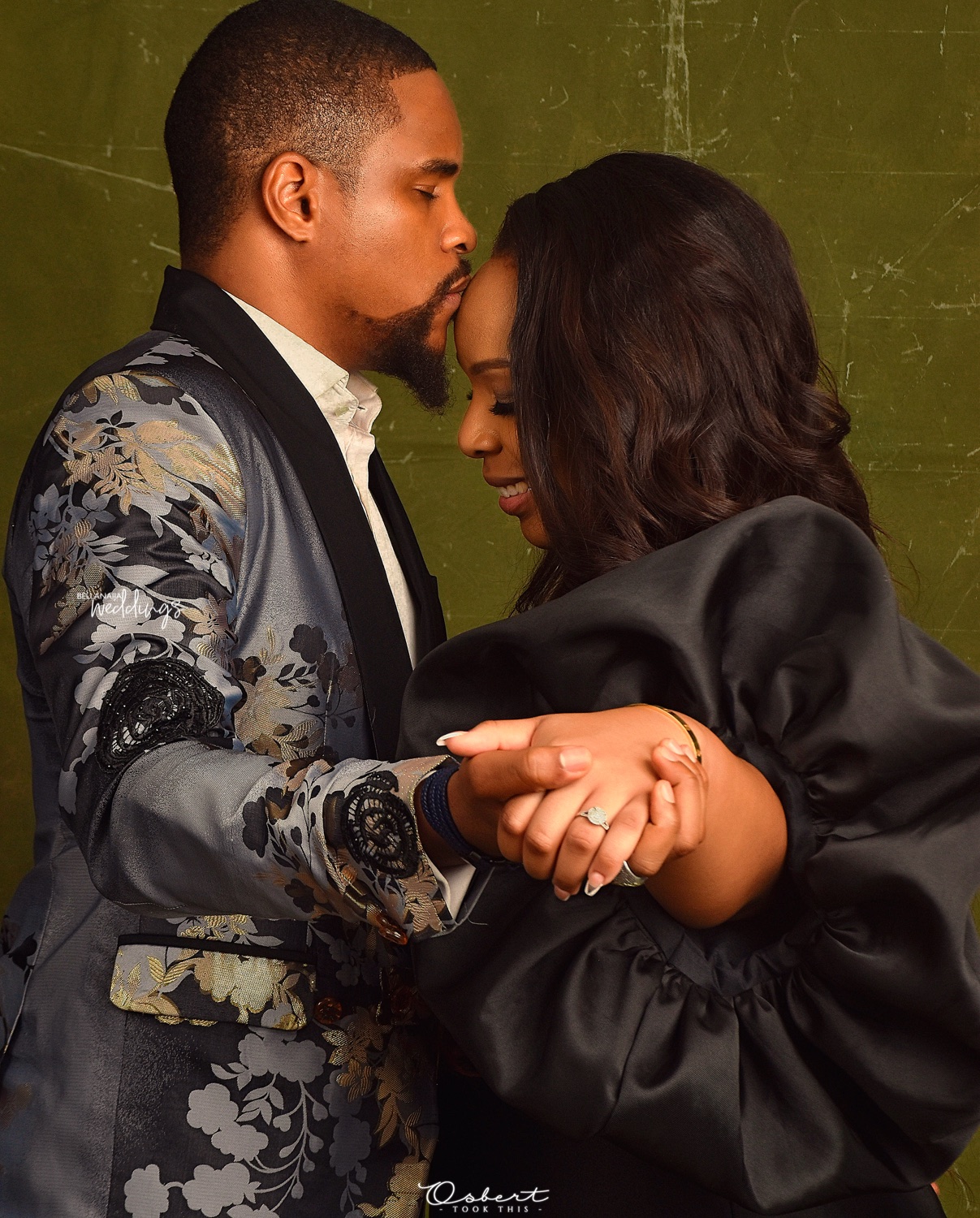 Credits
Groom: @Jakpo.therayven
Bride: @missijoma
Photography: @_osbert
Groom's outfit: @zamarjesty
Bride's Dress: @msmakor
Makeup: @nerobeau
Hair: @mimihairartistry
Planner: @exquisiteluxuryevents