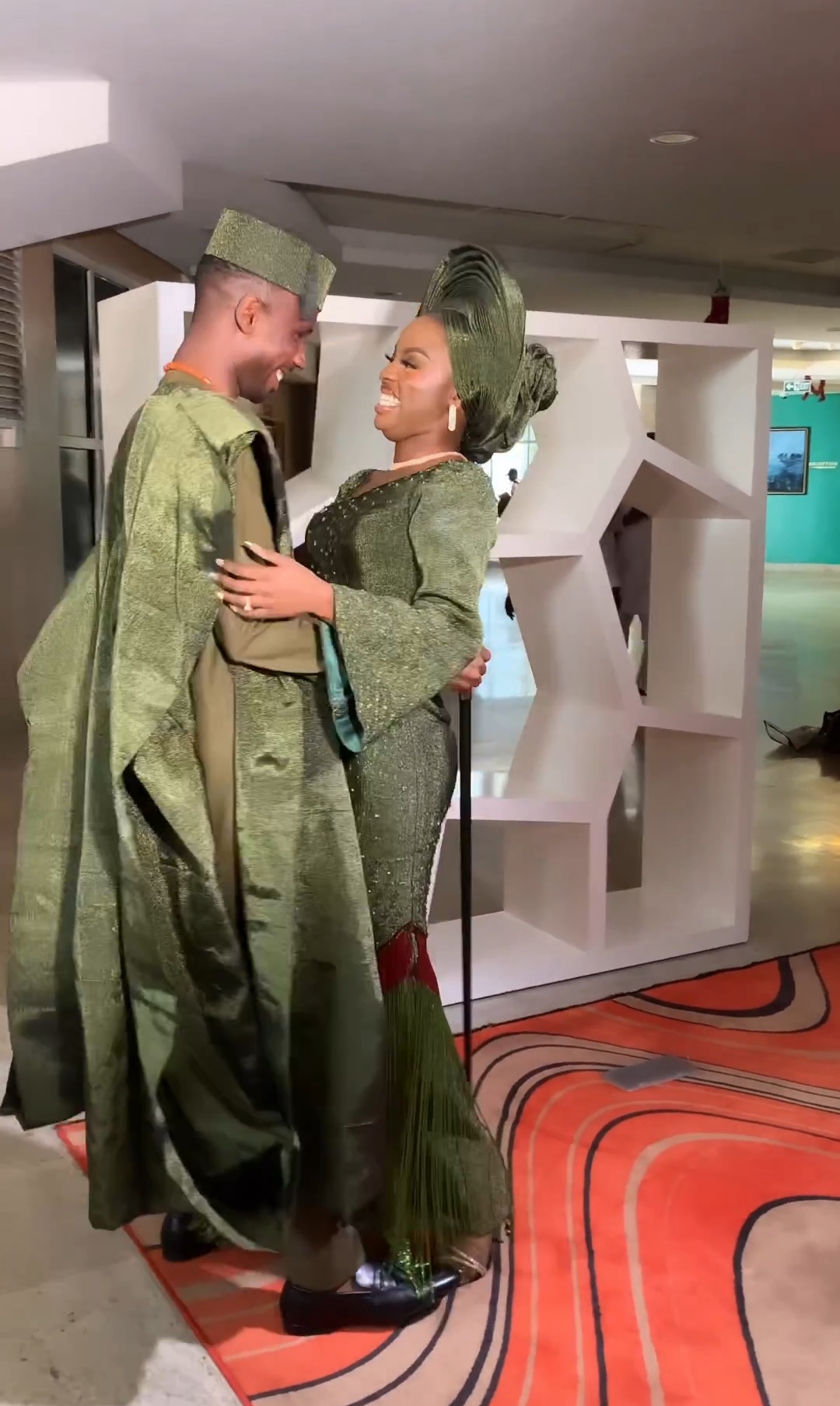 No matter the number of times a couple see each other before the big day, the wedding's first look will always hit differently. Today, these lovebirds, Tolu and Leke are adding a truckload of smiles to our day!
They tied the knot the trad way and their cute first-look video has us blushing hard. We can't get over Tolu's heartwarming smiles as she walked towards the love of her life and Leke's reaction was absolutely priceless. These two are so beautiful to watch and we are certain you will love their video.
Enjoy the video below and catch more trending videos here.