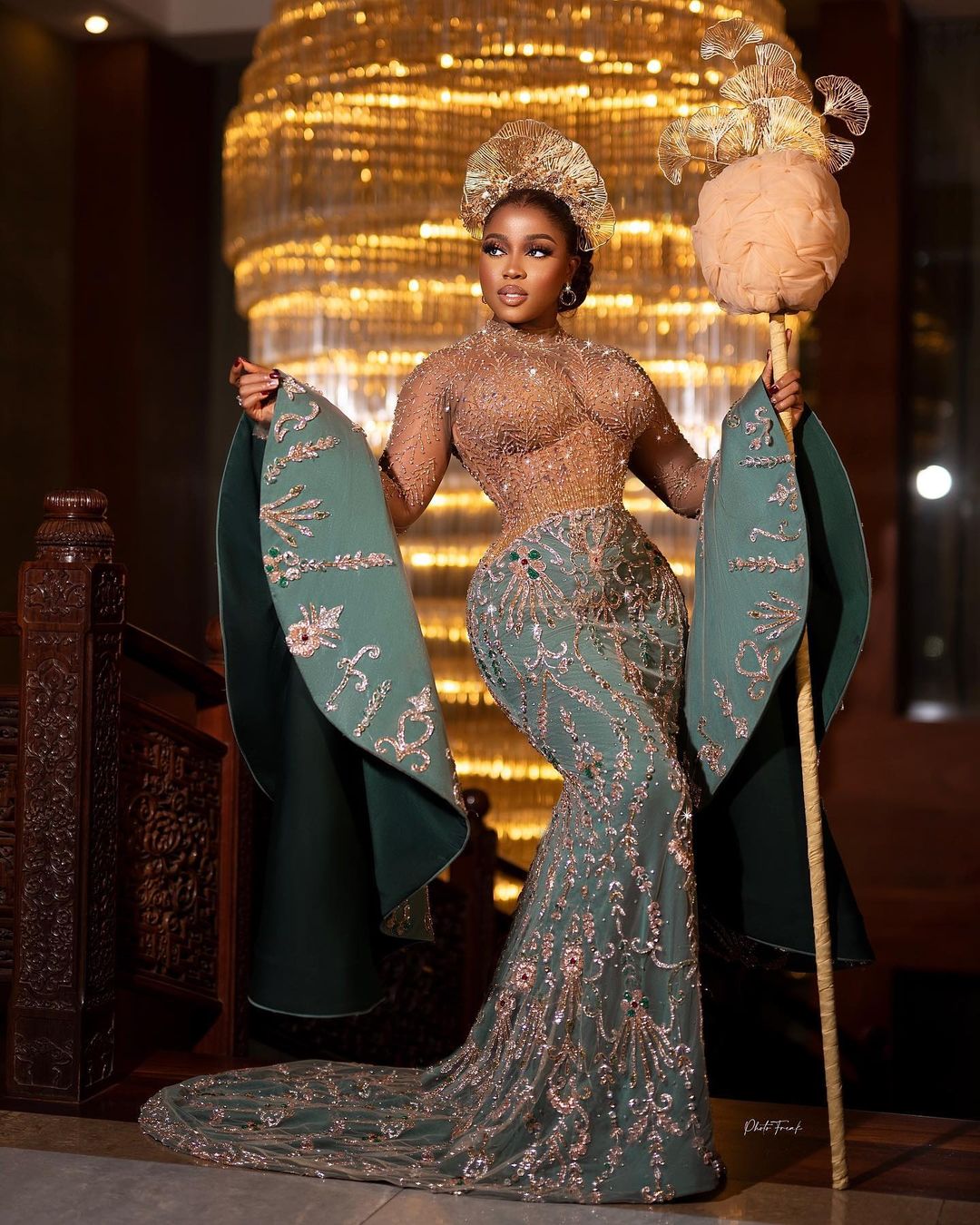 We love the creativity that comes with infusing modern trends into traditional bridal looks. Today, we have this lovely beauty look for Efik brides-to-be inspired by the beautiful Veekee James.
Vekee James pulled off this gorgeous masterpiece that has left us in awe! We love the illusion created with this outfit and how it blends with the skin tone. The elaborate sleeves and that elegant train will definitely make people stare! We love this alluring glam by Ariyike Glams and how it takes on the nude tone of the outfit.
Also, what's an Efik bride without her staff and accessories? Urez kulture did justice to this and they added the elegant and regal touch that this look needed. This look is an absolute hit. If you're an Efik bride looking to infuse modern style into your traditional outfit, then you're in the right place. You can find more beauty looks here.
Check out the photos below and share your thoughts with us.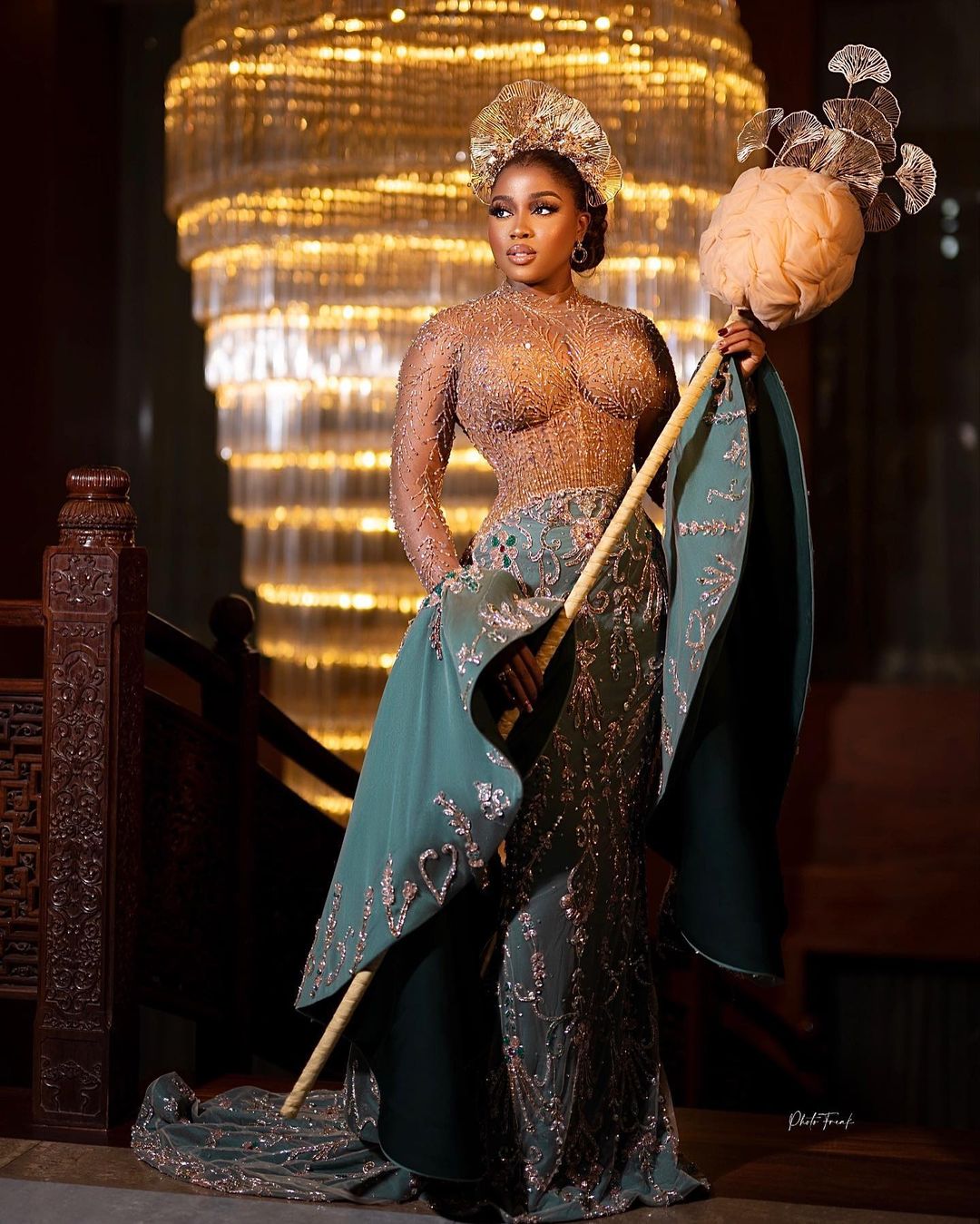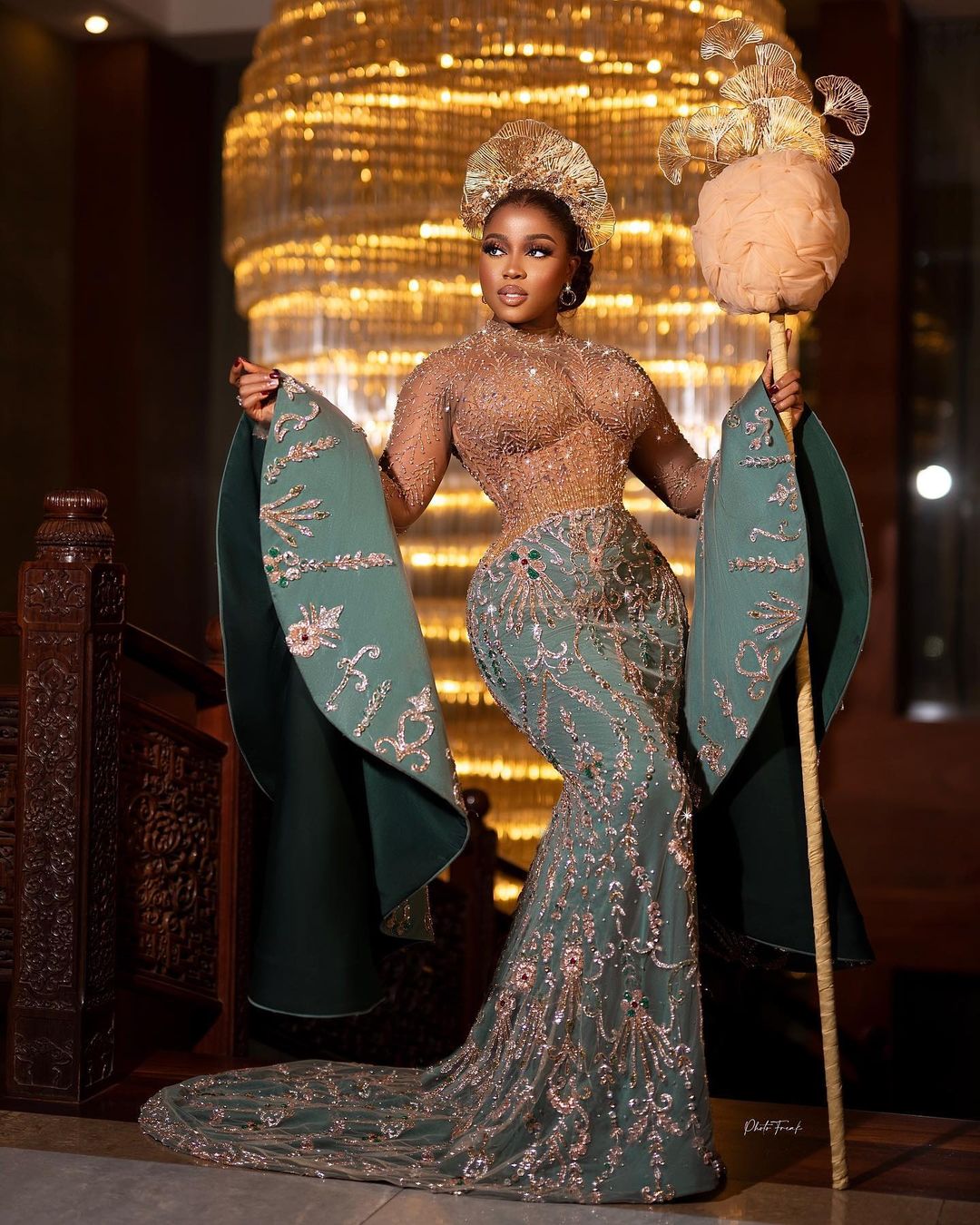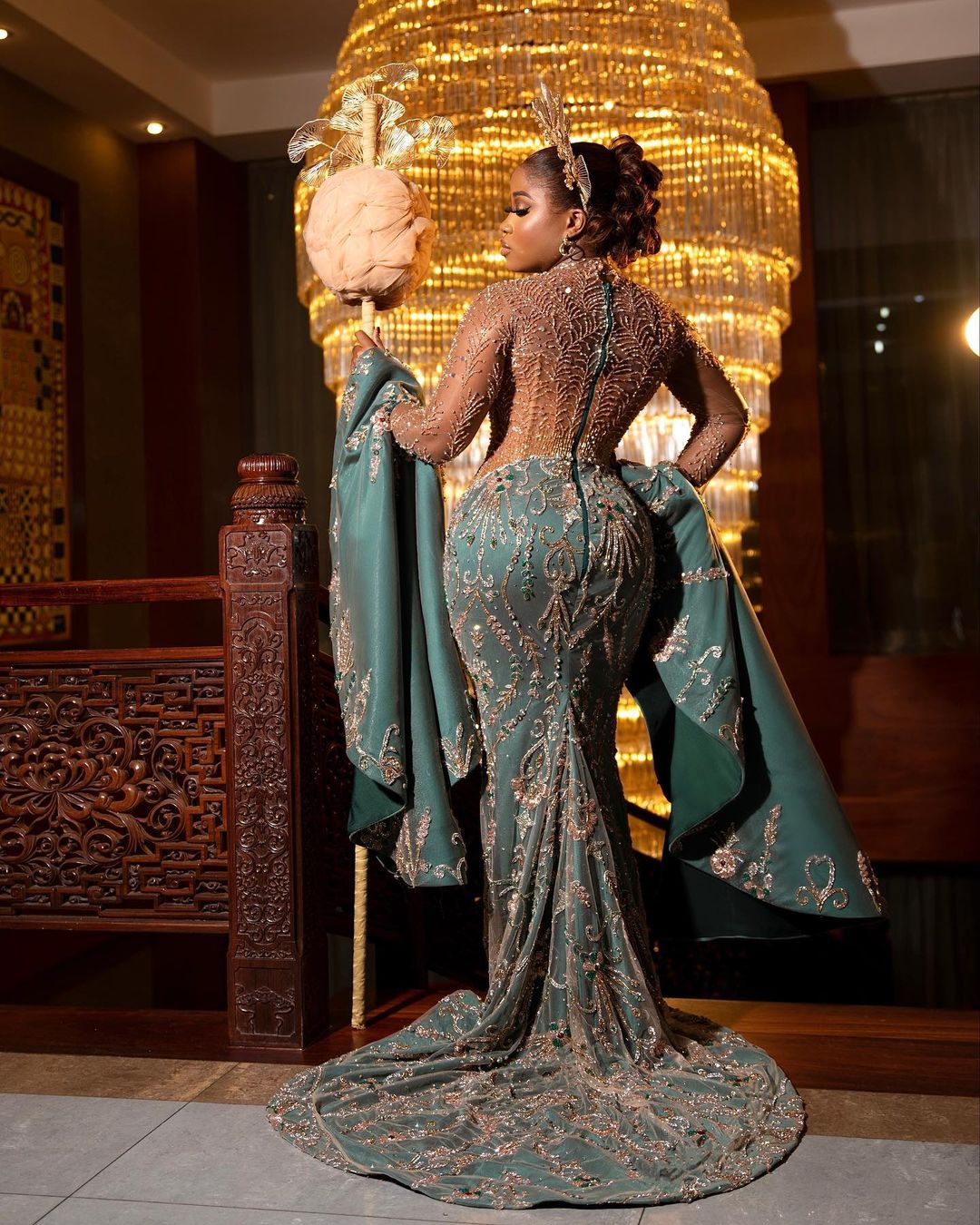 Credits
Belle: @veekee_james
Dress @veekeejames_official
Photography @officialphotofreak
Makeup @ariyike_mua
Hair @adefunkeee
Hairstylist @adefunkeee_salon
Accessories and staff @urezkulture