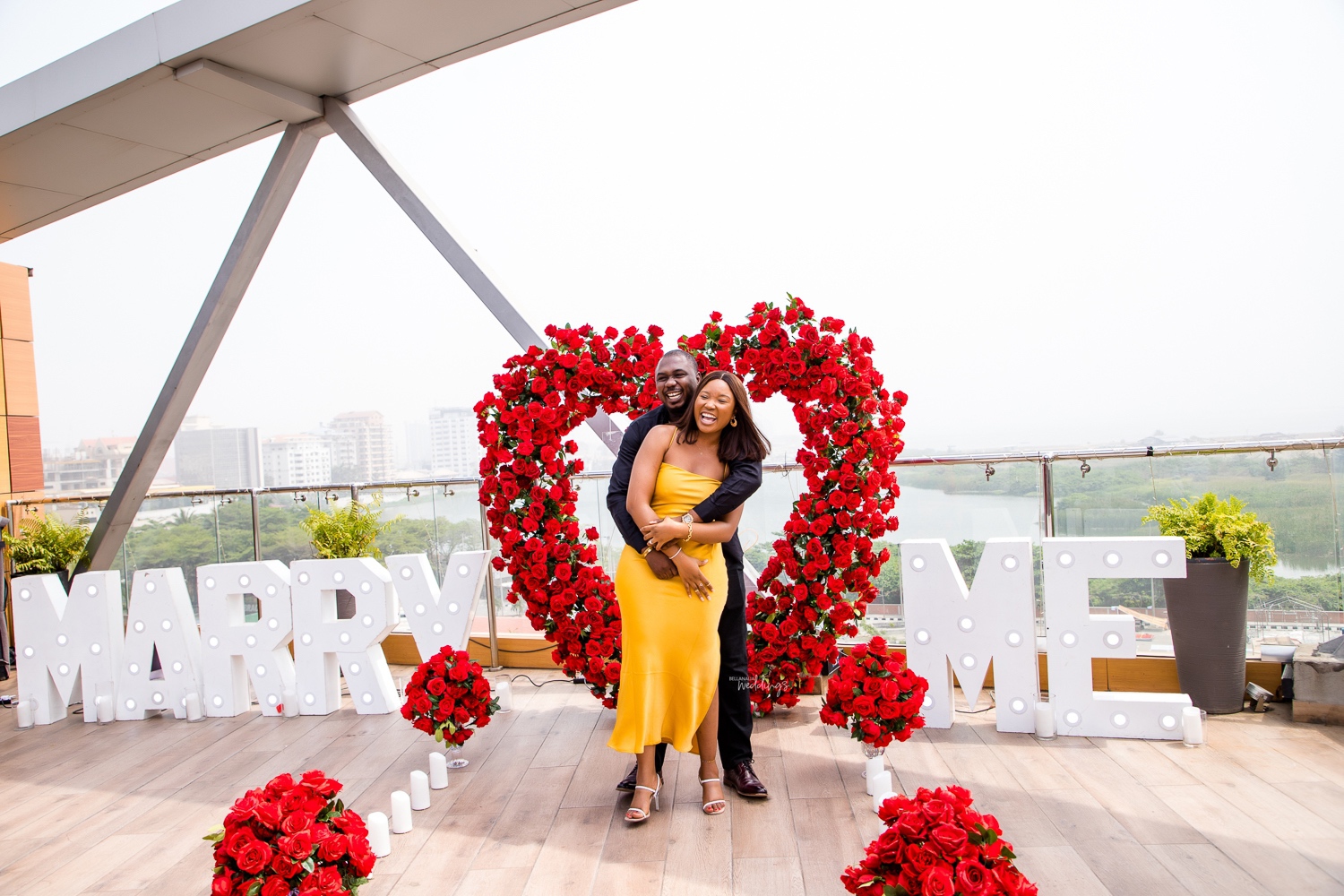 We can certainly feel the love in the air and it's giving Vwede and Kachi the wings to fly into forever land! You know when people say the love of your life is closer than you think right? Well, that was the case for these lovebirds.
Kachi was busy looking for the woman of his dreams not knowing that she was already right in his DMs. Thankfully, cupid used a mutual friend to bring them together and that was how this sweet love came to be. Kachi knew he wanted to spend the rest of his life with the gorgeous Vwede who had stolen his heart. He went down on one knee on a beautiful rooftop and popped the question. Of course, it was a resounding 'yes!' The lovely ambience and the smiles on their faces are making us super giddy!
Enjoy Vwede and Kachi's proposal photos and love story below: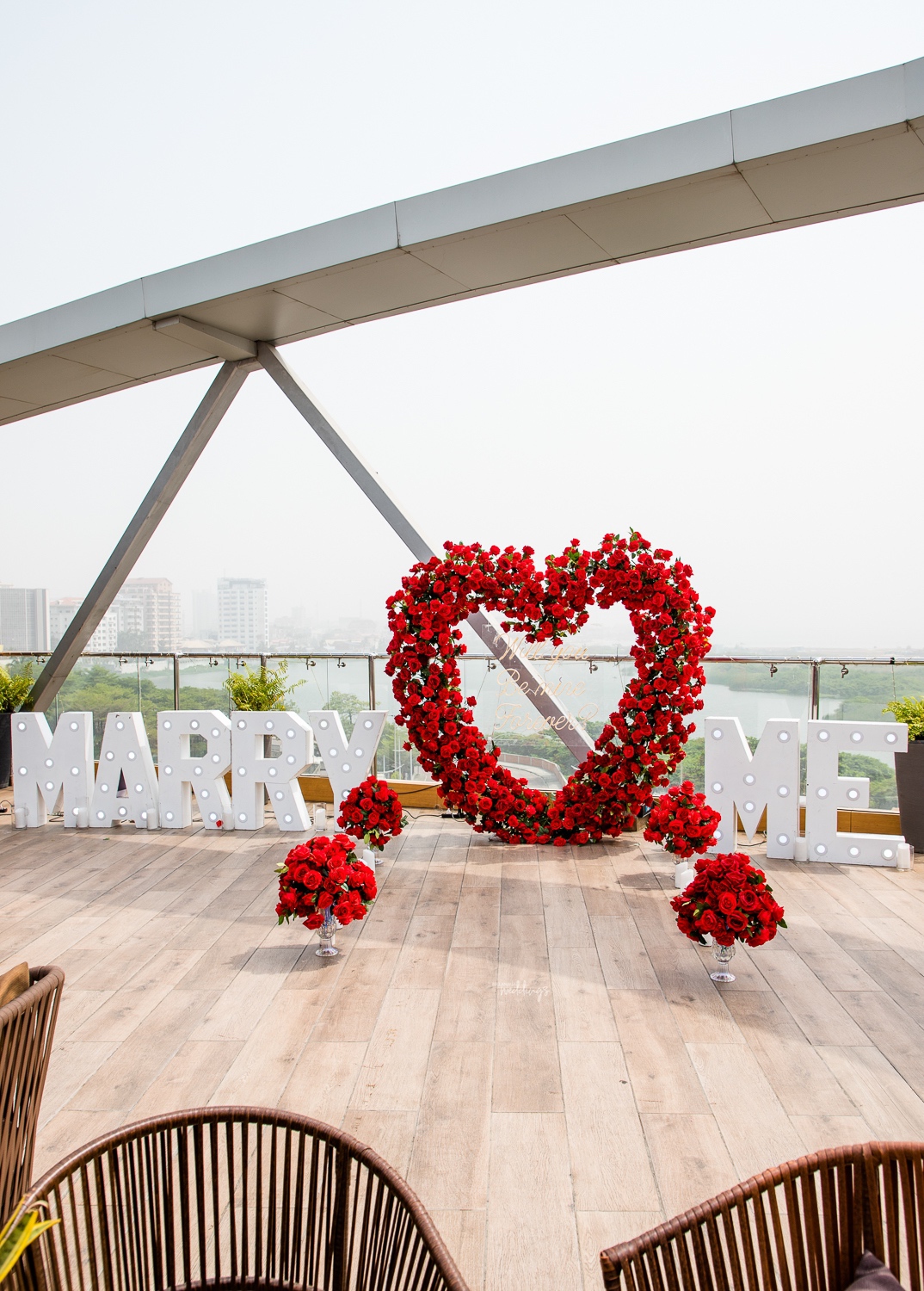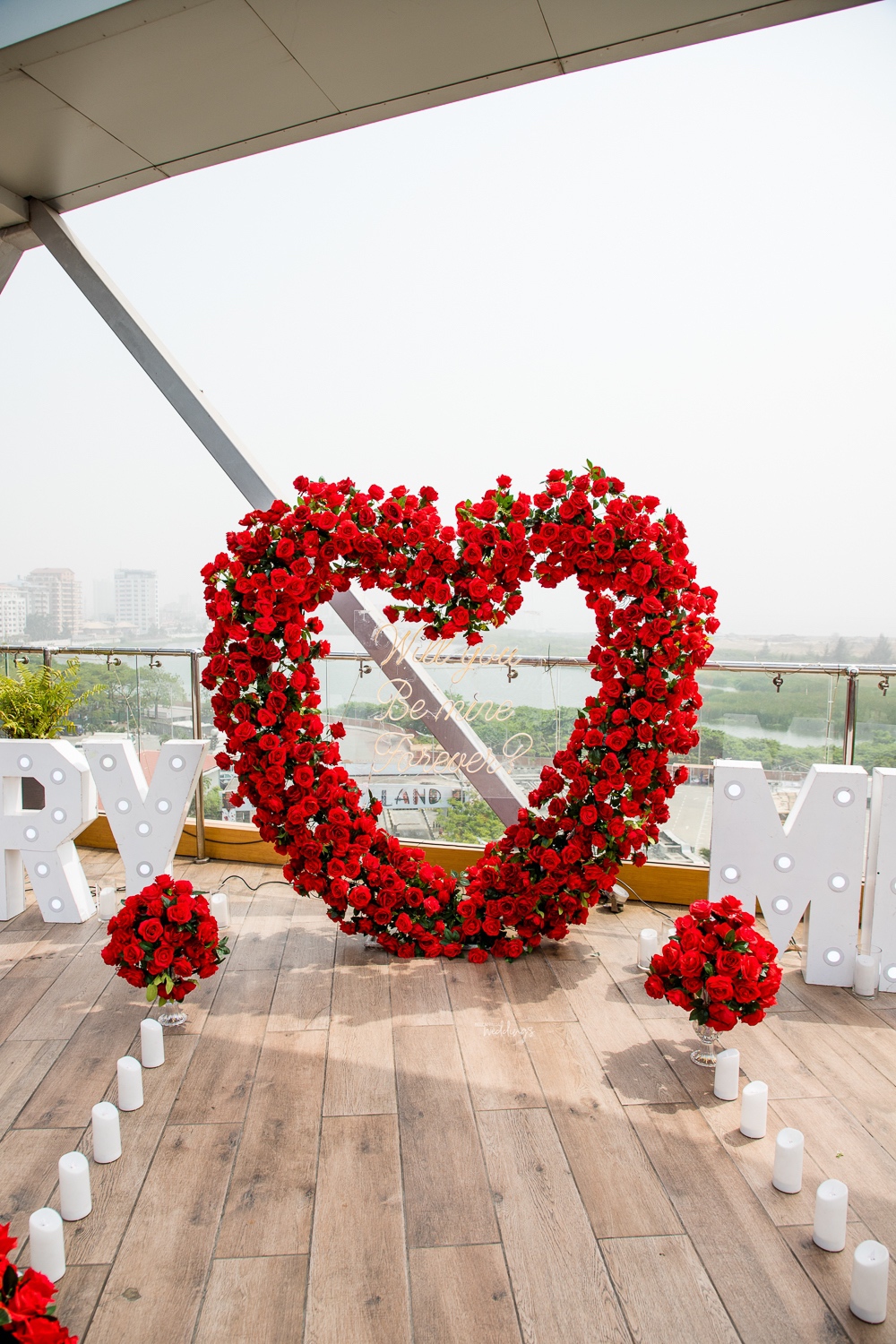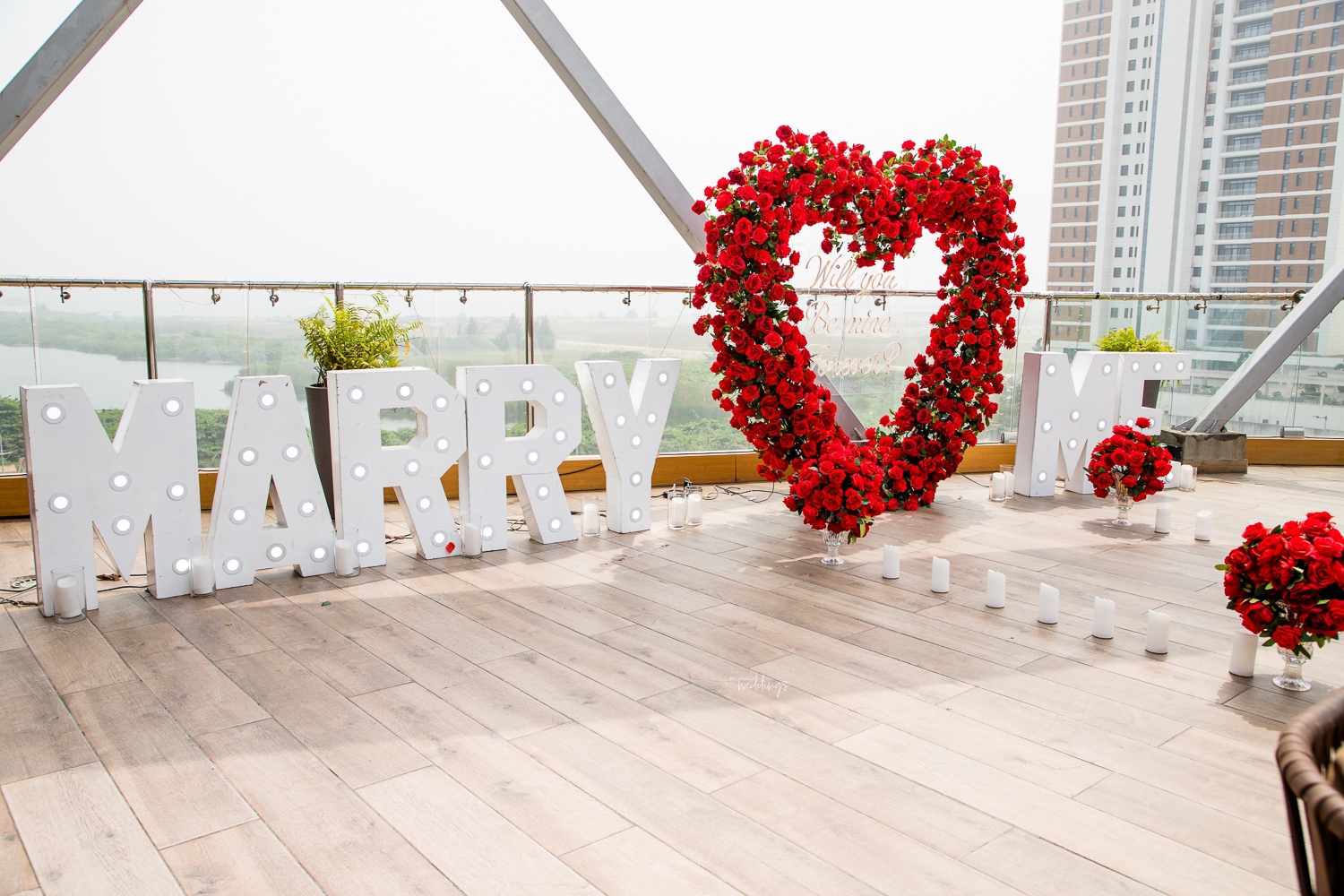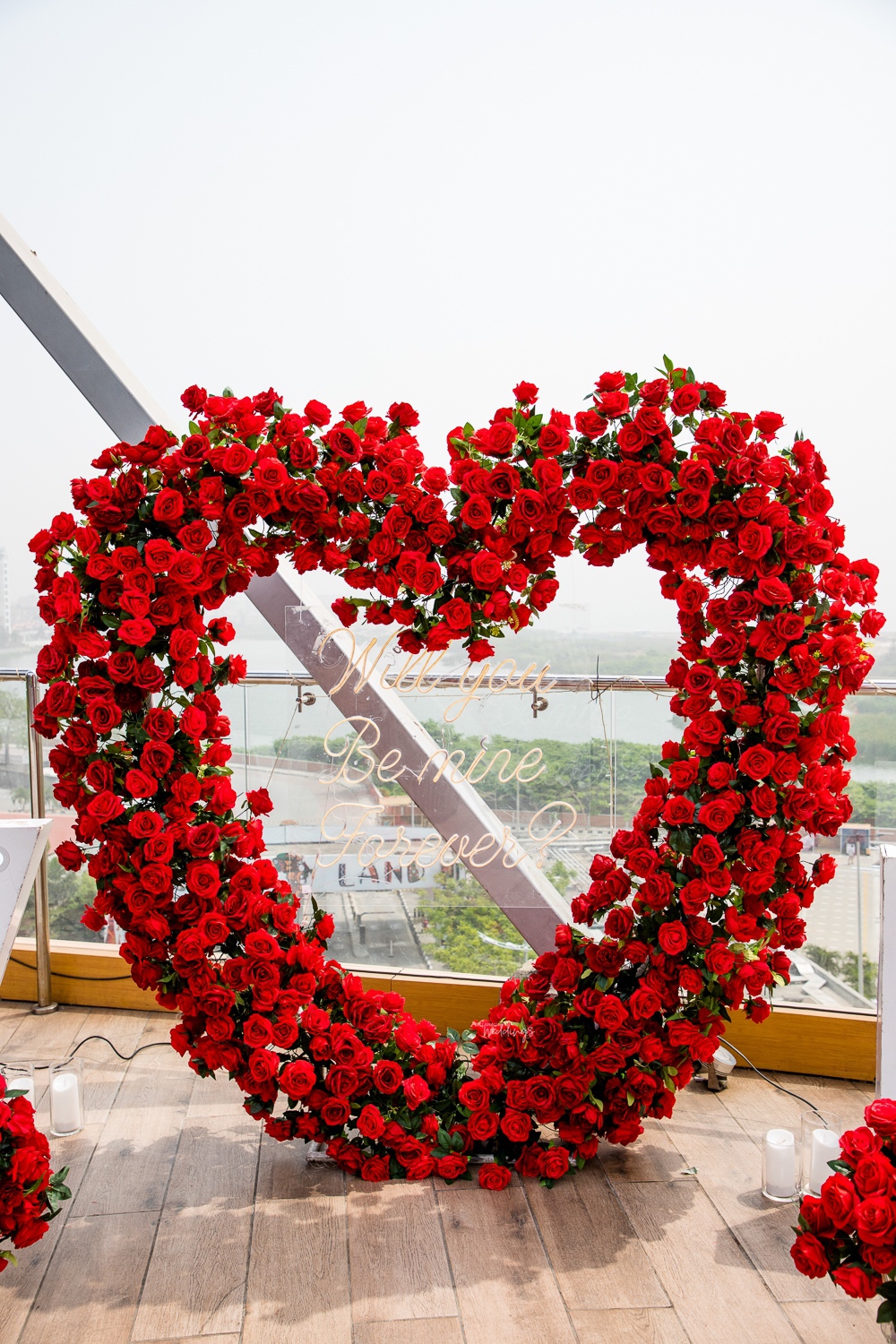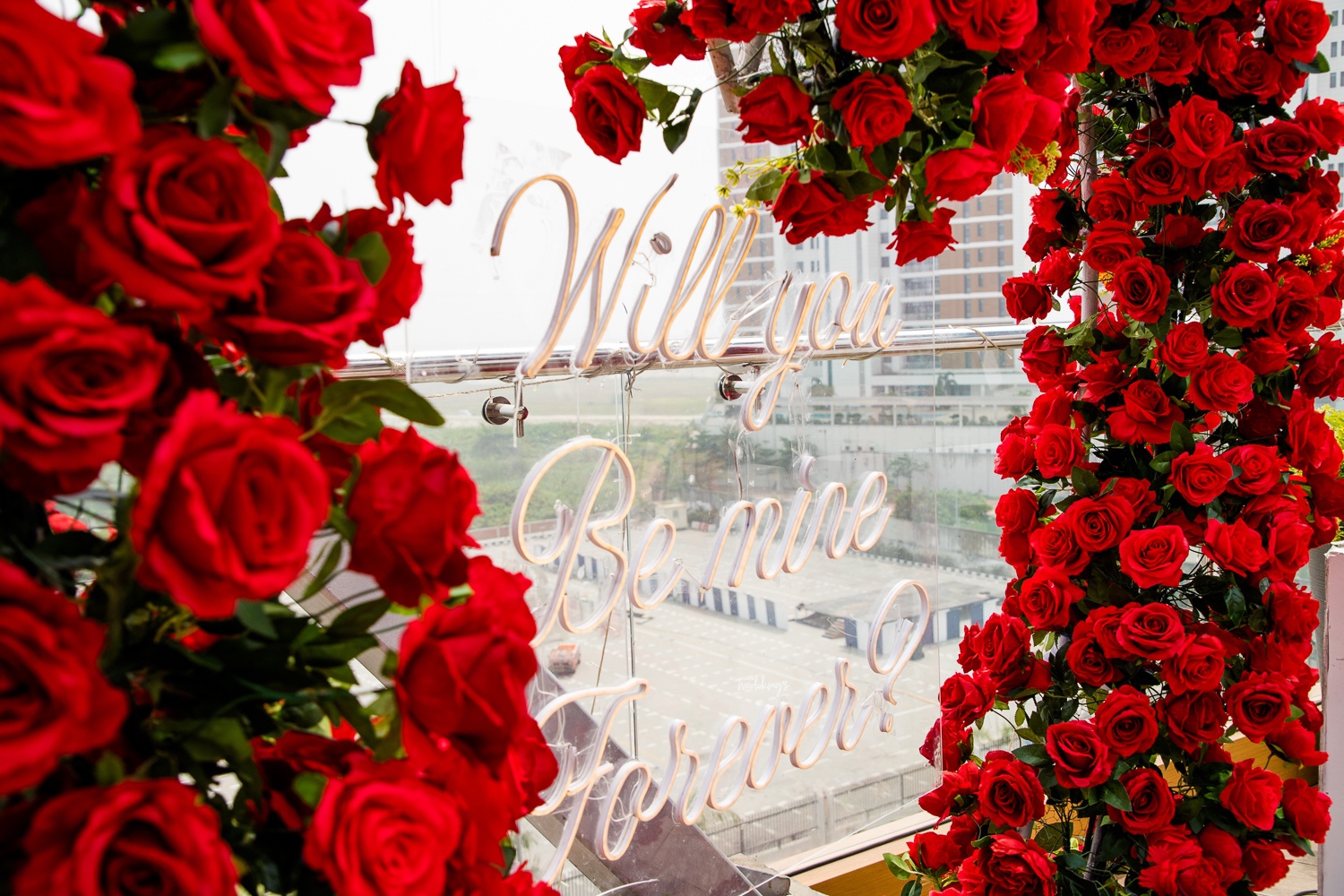 Their love story as shared by Vwede:
For the most part, I think the universe already set things in motion all we had to do was make that move. One random day, I was casually and perhaps mindlessly scrolling through Instagram, and Kachi's picture randomly popped on my IG and for a second it caught my eye. As I said, the universe already set things in motion because for whatever reason it popped up again, this time I took a closer look a realized we had a mutual friend.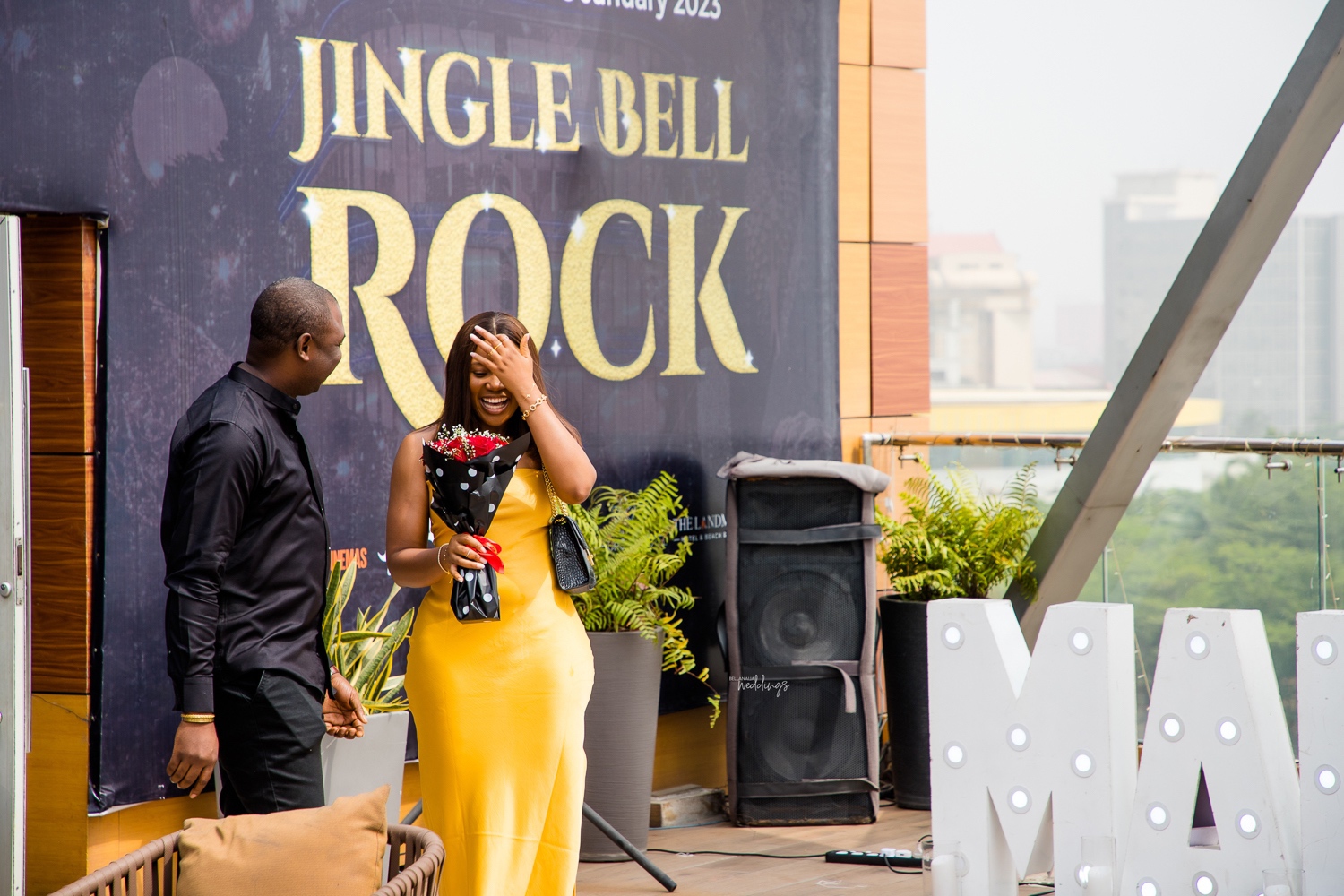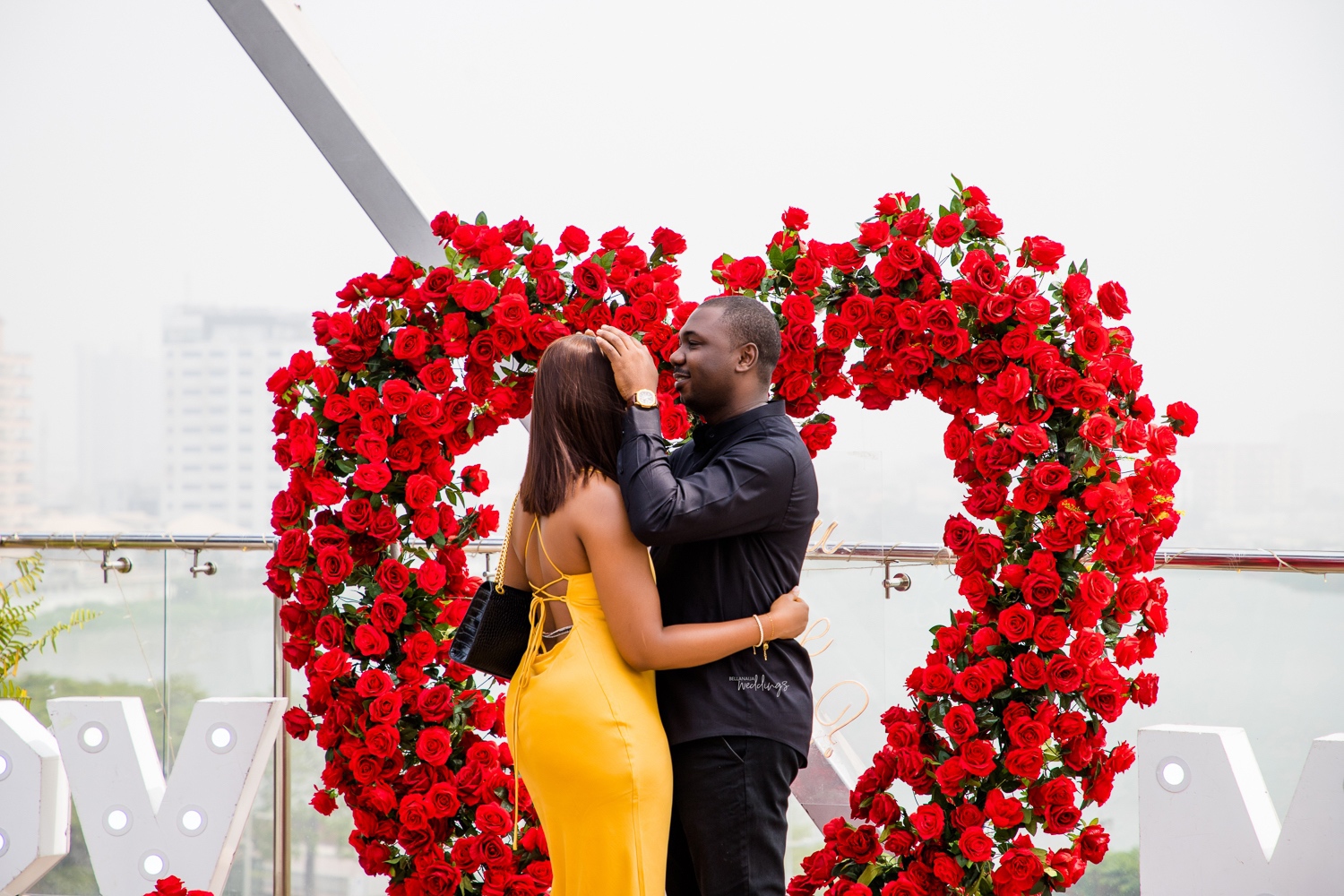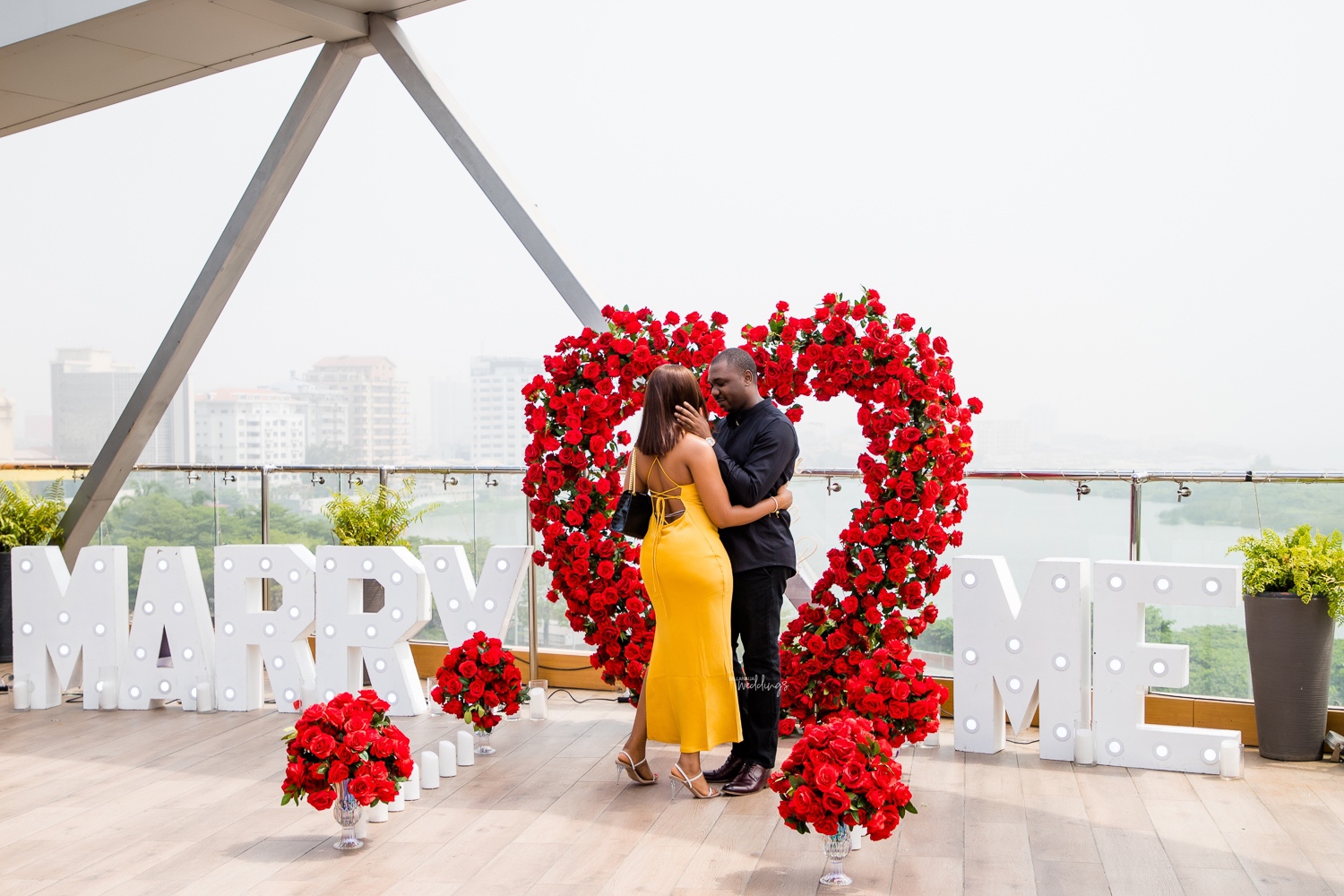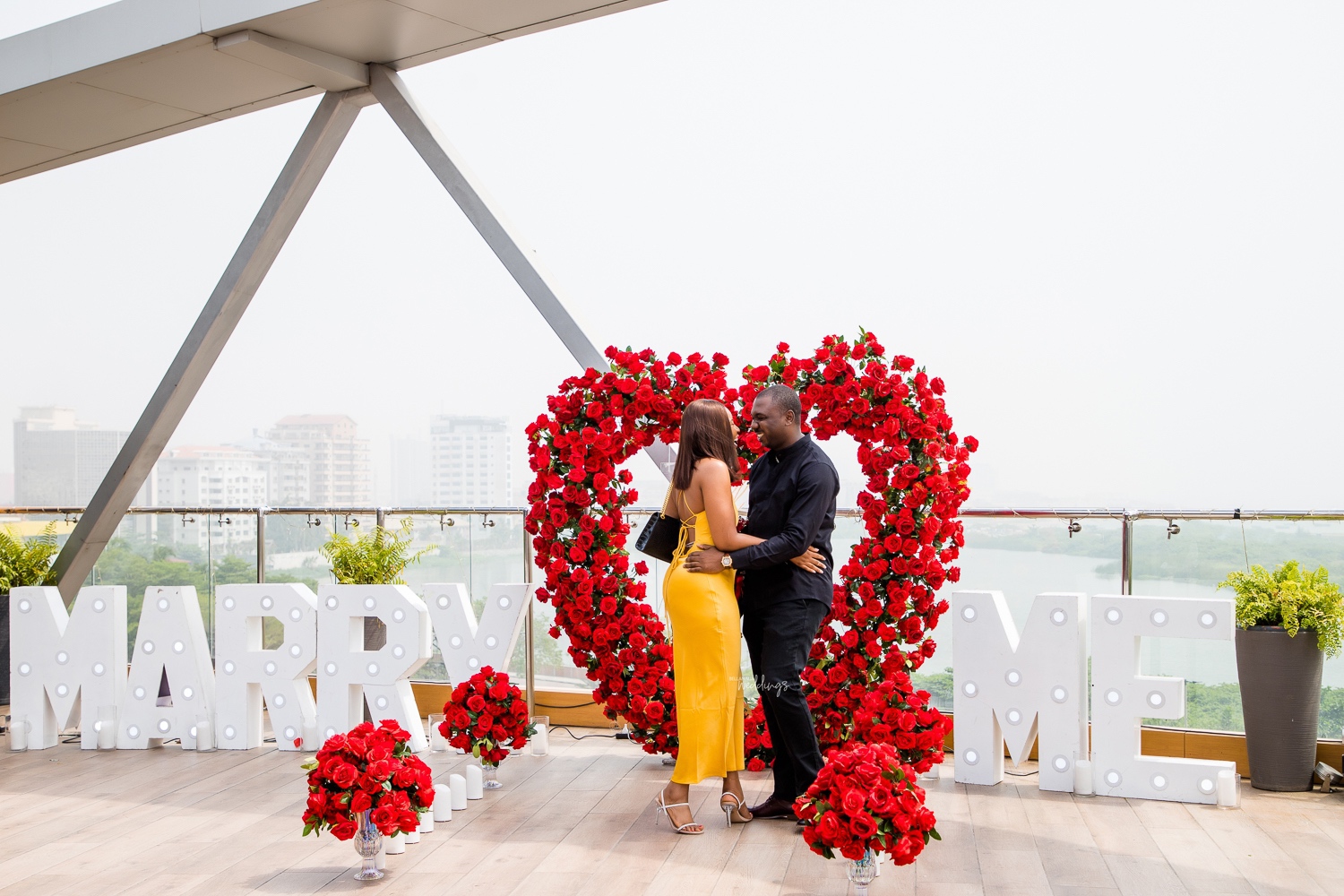 I watched his IG story that day. He had made a post about some award he received. I sent my congratulations, to which he replied 'thank you' and that was it. A few months later I get a DM from Kachi. As girls would do, I quickly ran to our mutual friend to ask about him. It took me a split second to realize she had actually set us up. Kachi and I went on to have the most amazing intentional conversations and after a couple of weeks, he unofficially asked me to marry him. 4 months later, Kachi popped the question and I said YES!!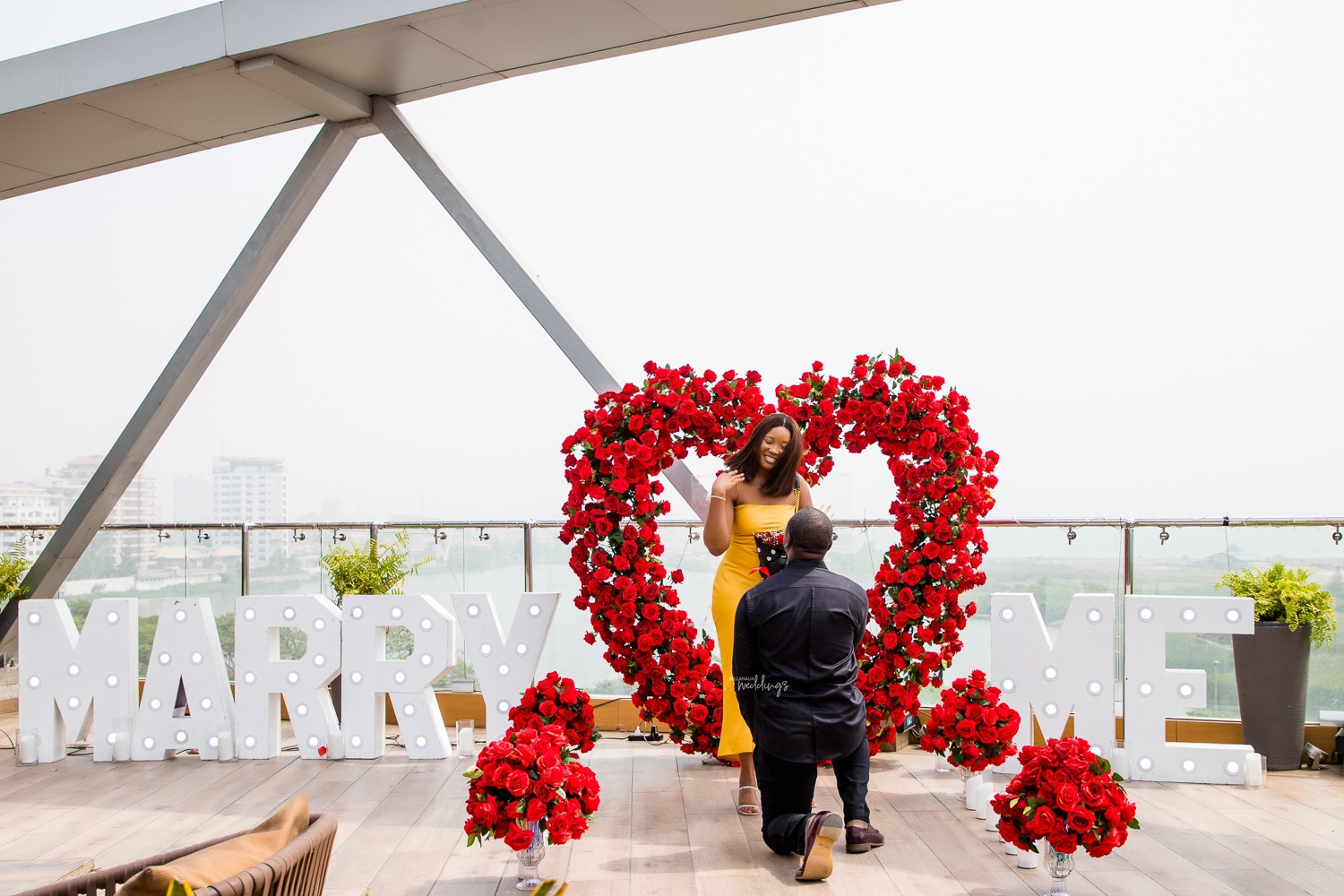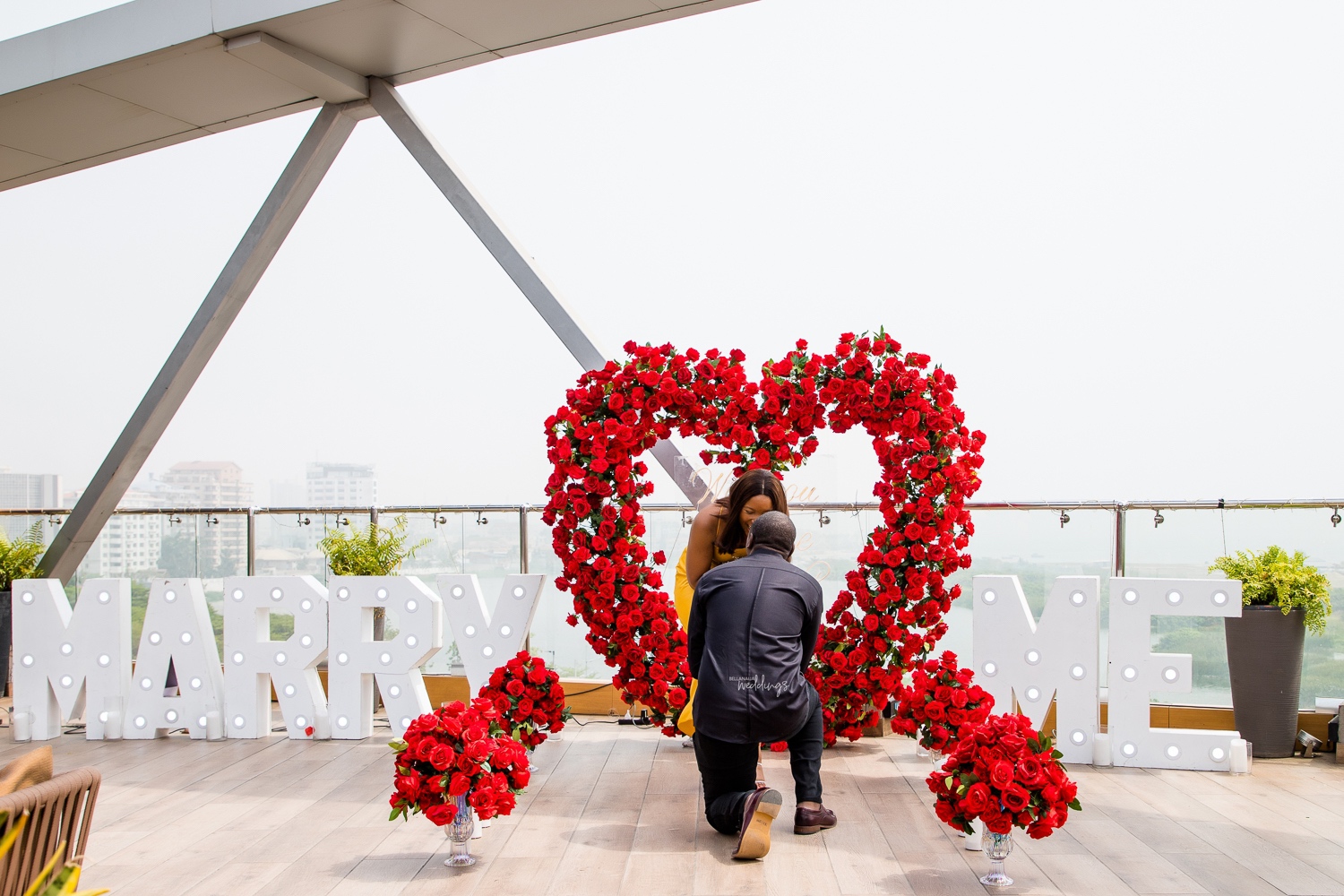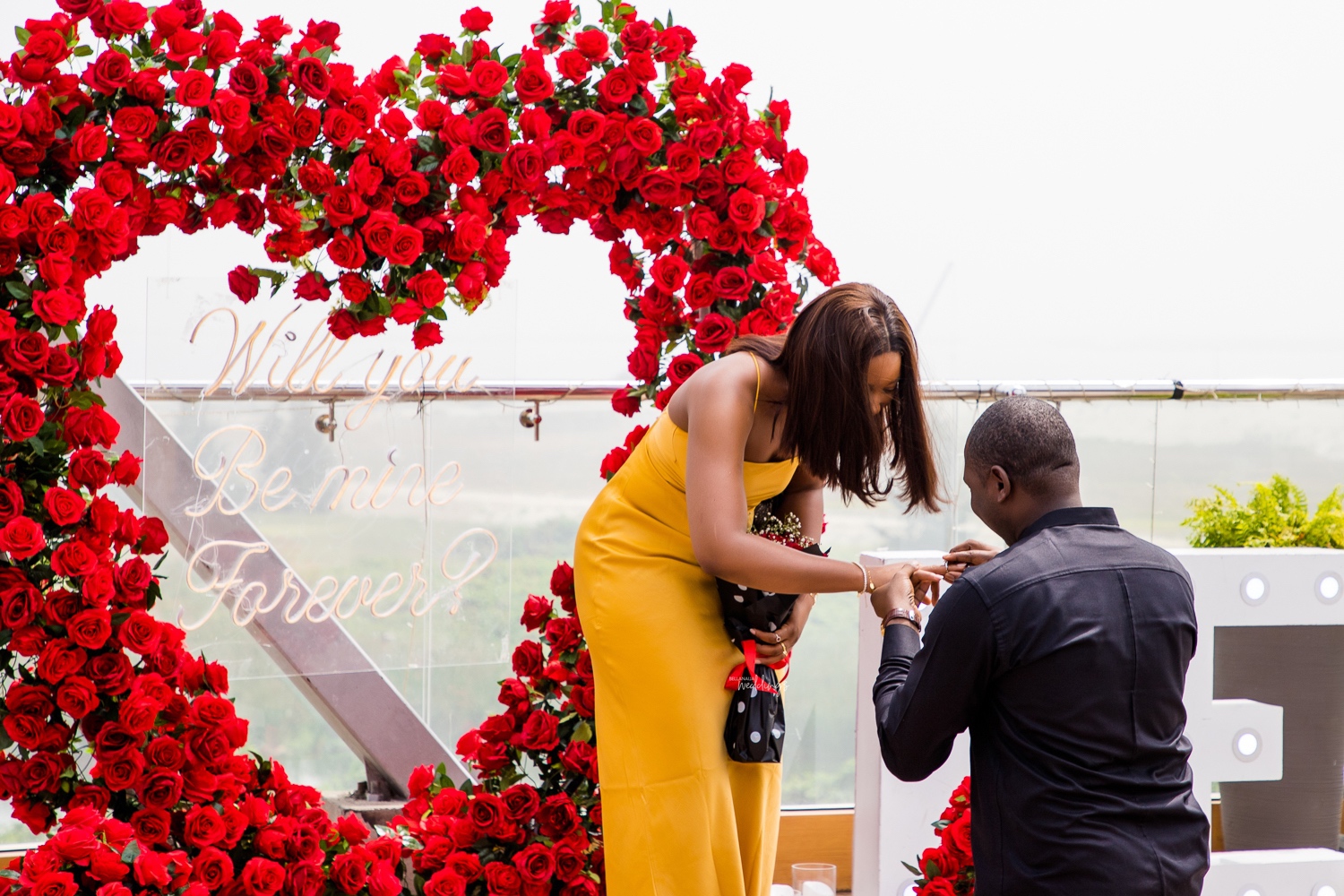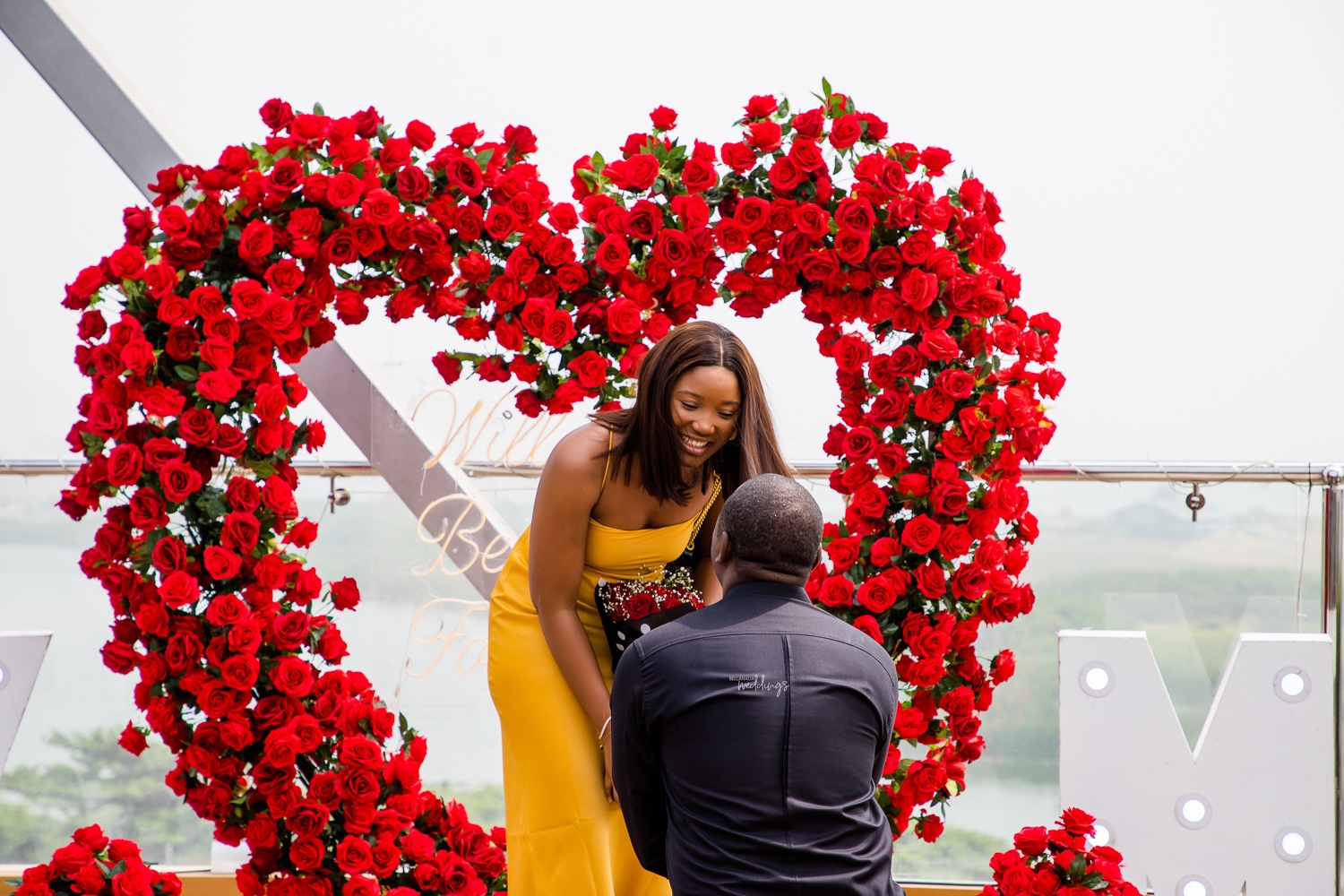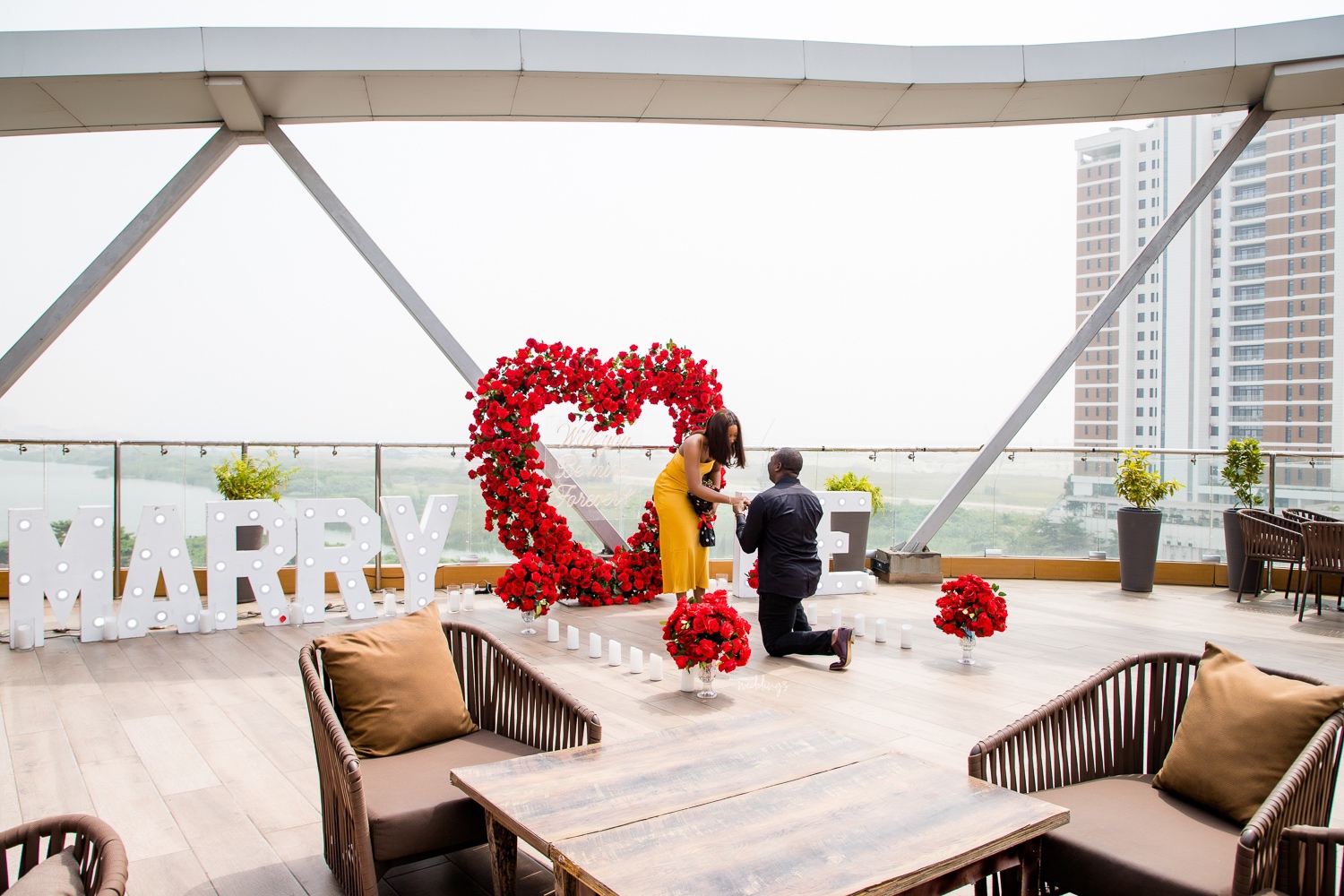 Their love story as shared by Kachi:
I was chatting with a friend, who kept hounding me to get married. She was married, like many of my friends and she was worried that I had no interest in "settling down." I told her I was taking a break but remained open if I found someone I could truly vibe with. She persisted and asked, "what are you really looking for?" "Bum bum, AA, Jehovah's Witness, witty and has sense" I joked. Maybe I wasn't really joking. But yeah.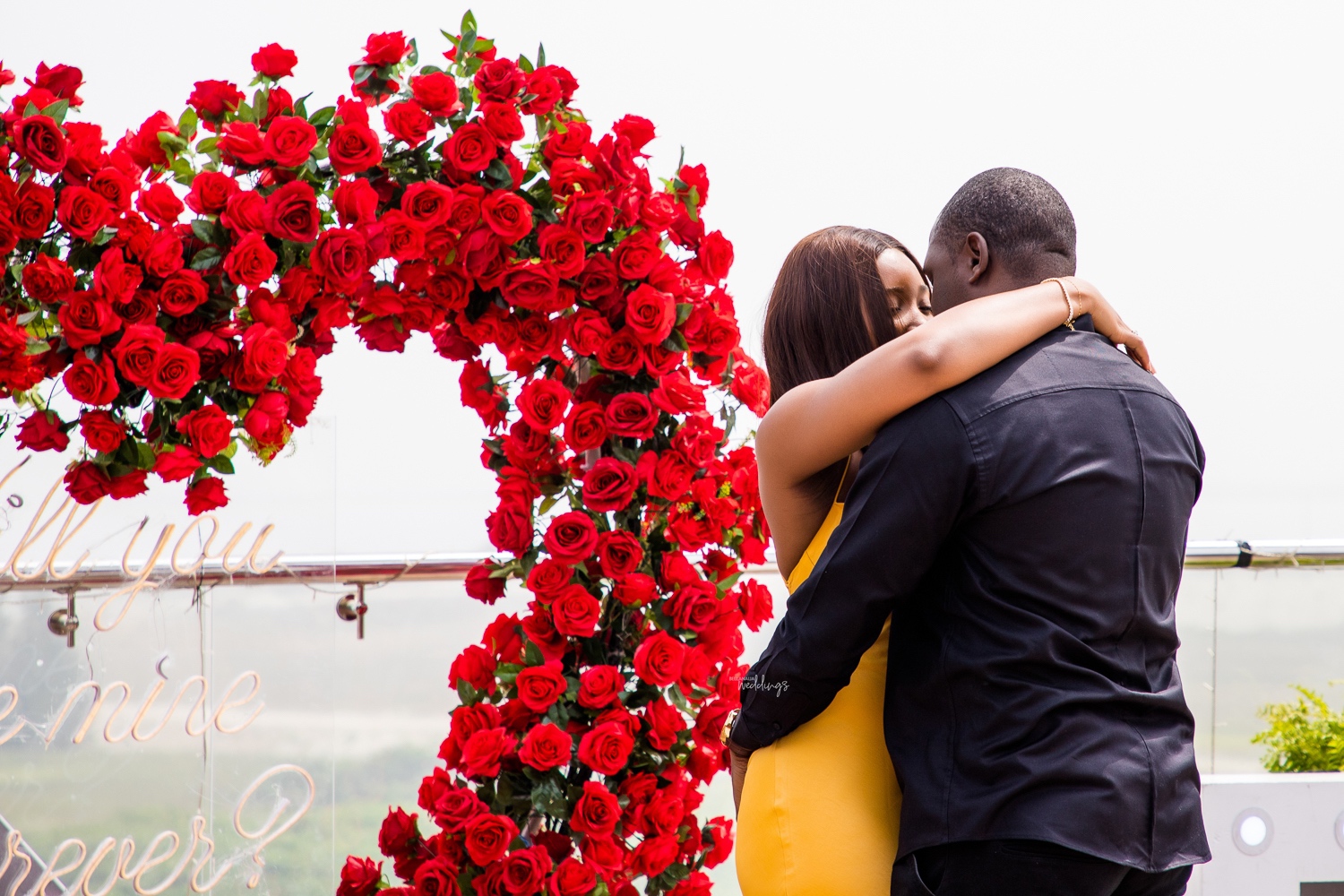 x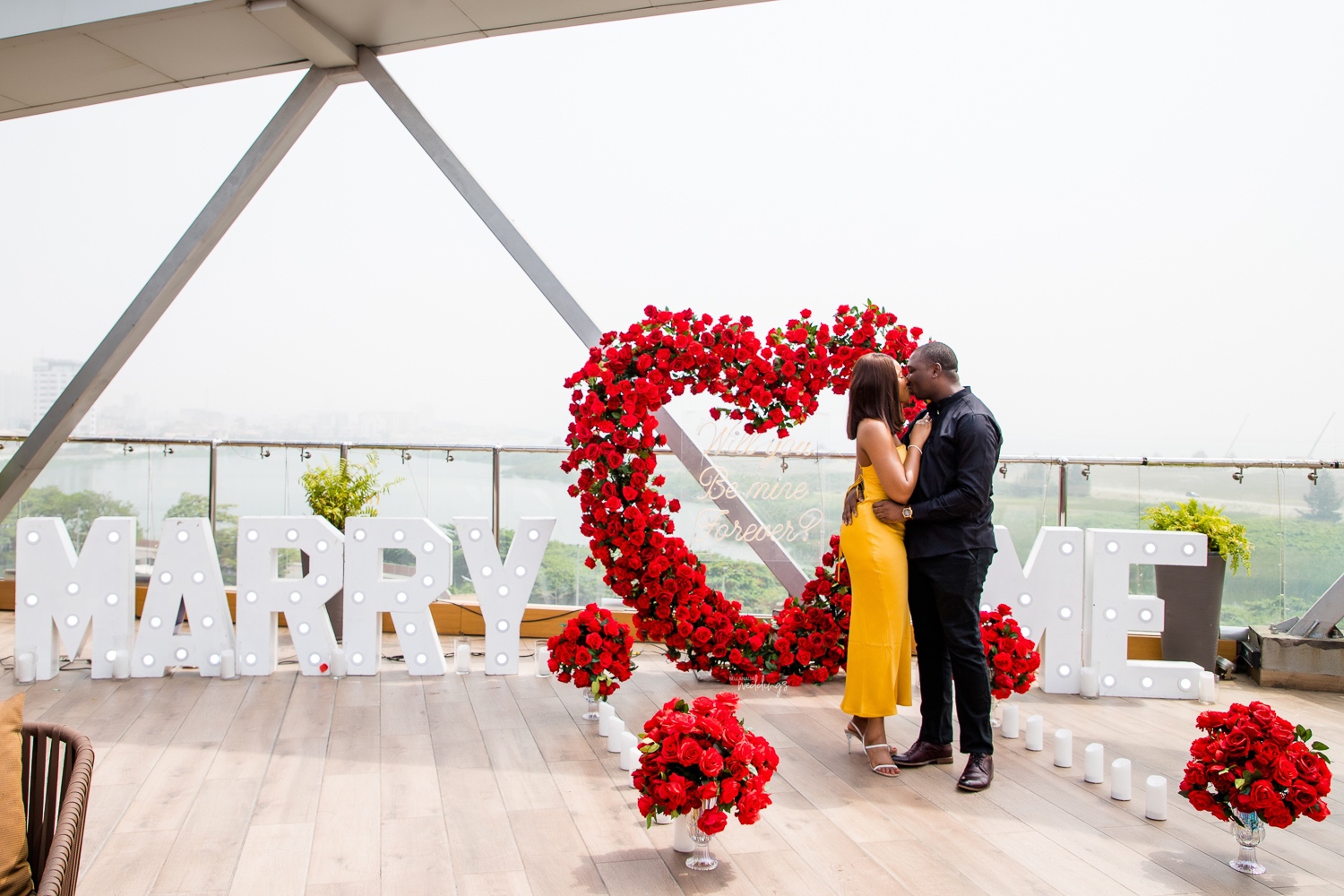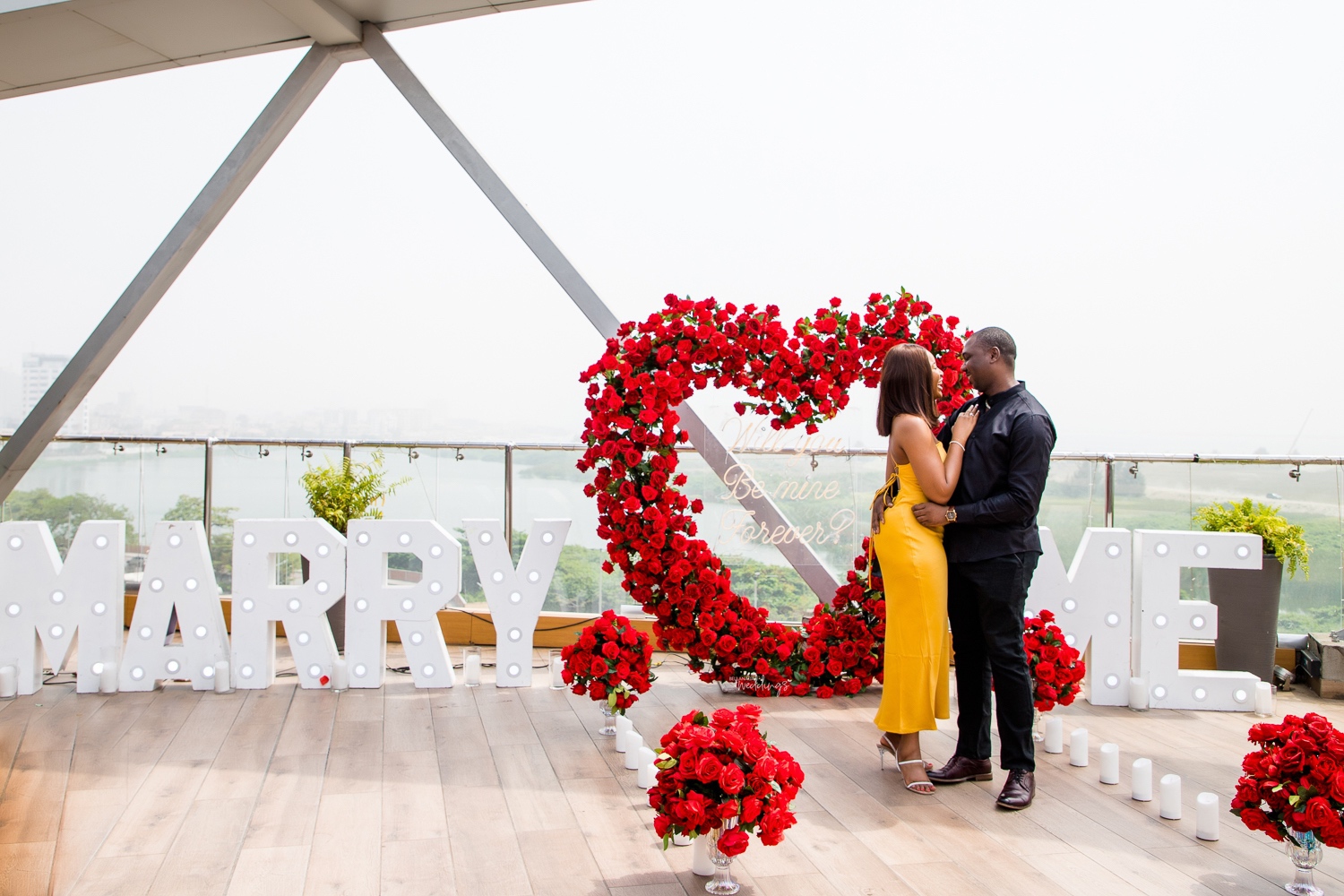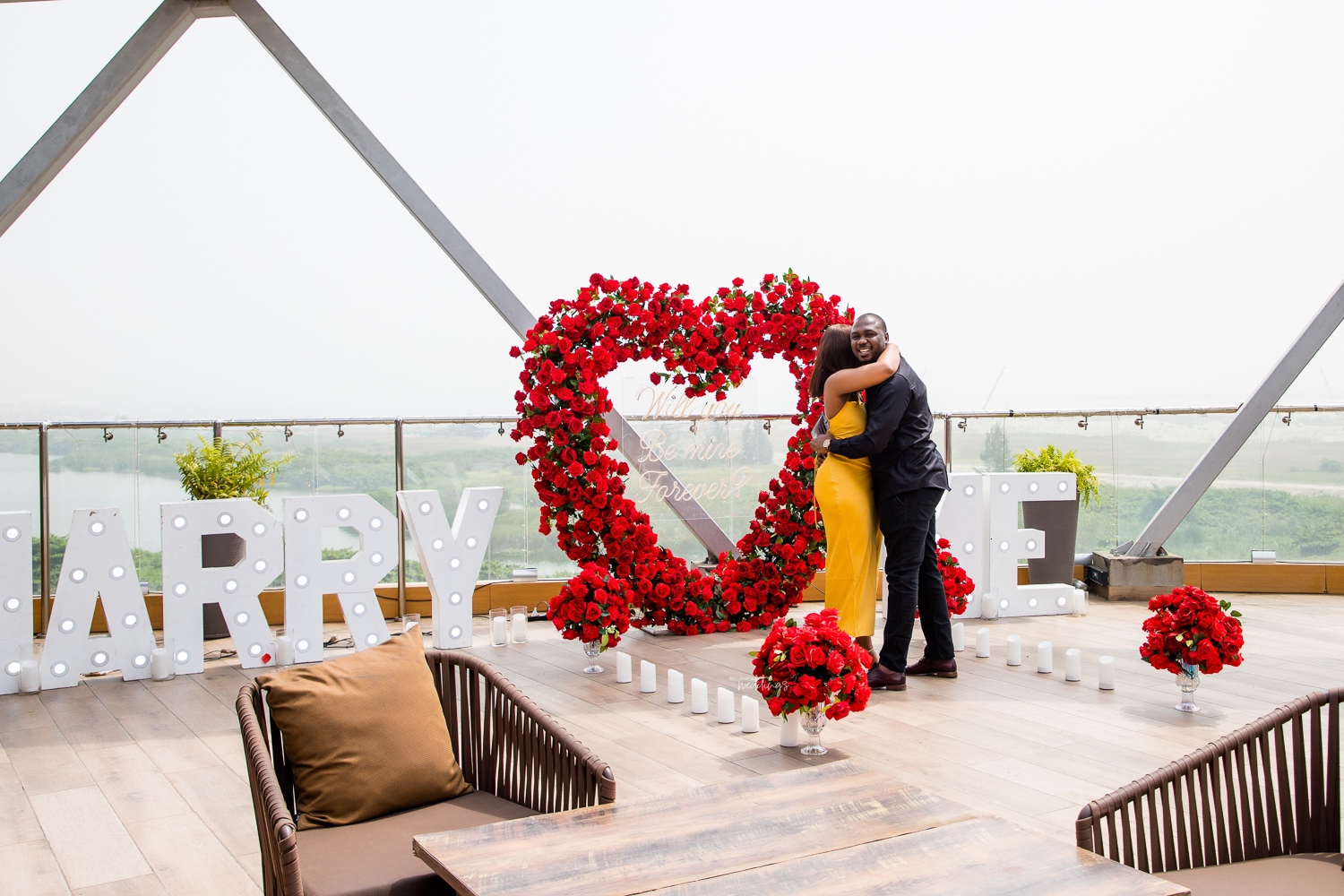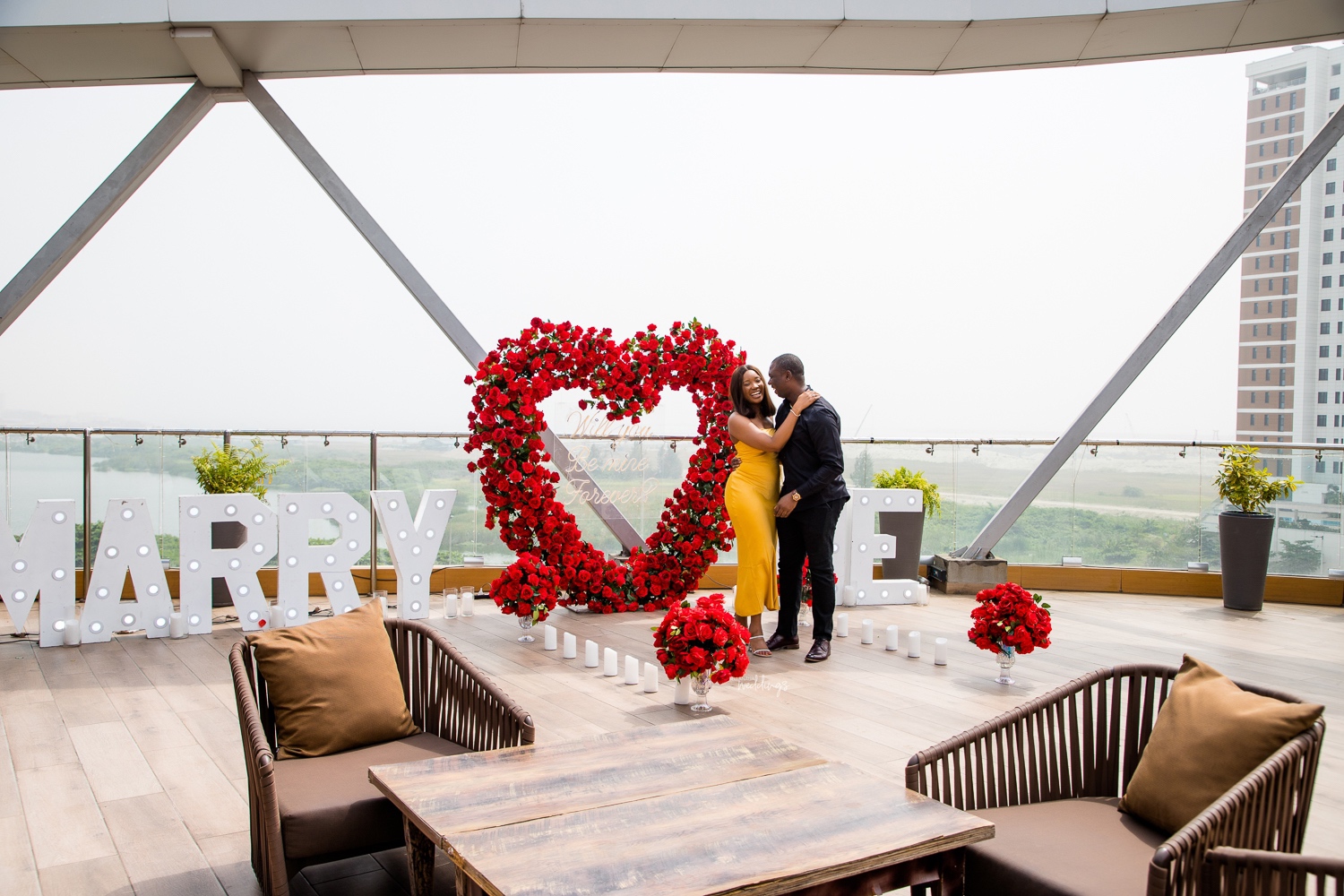 Two days later, my friend slides into my DM, with a link to Vwede's page, declaring that she's found the one. She swore Vwede ticked all the boxes. I took one look at her page and decided to slide into her DM. On sliding into her DM, I realized Vwede had messaged me a couple of months ago and had been trying to get my attention, but I wasn't focused then, so I didn't follow up. Na so person dey miss blessings 😩 But yeah, that's the story. I brought my A-game, and the rest is history.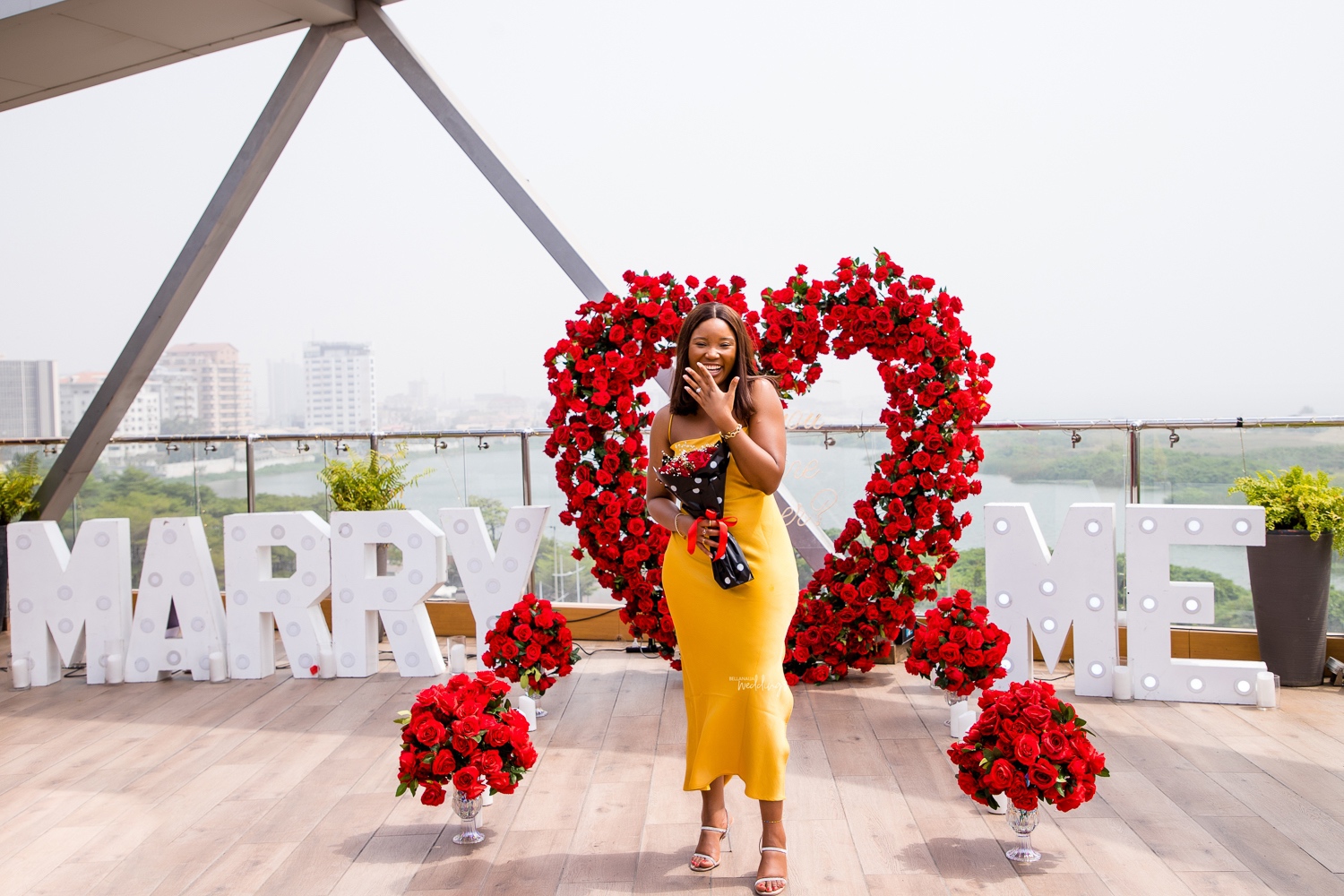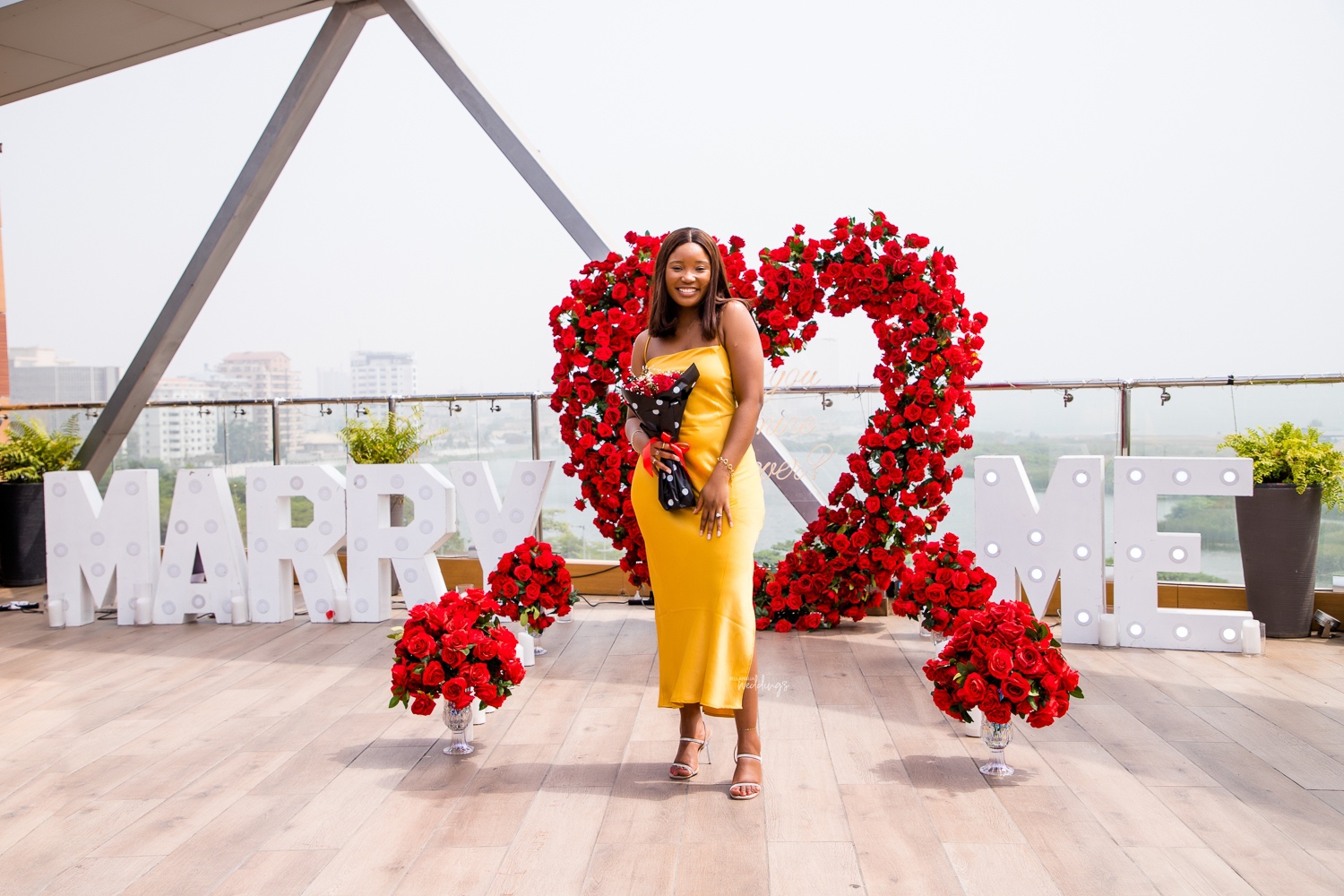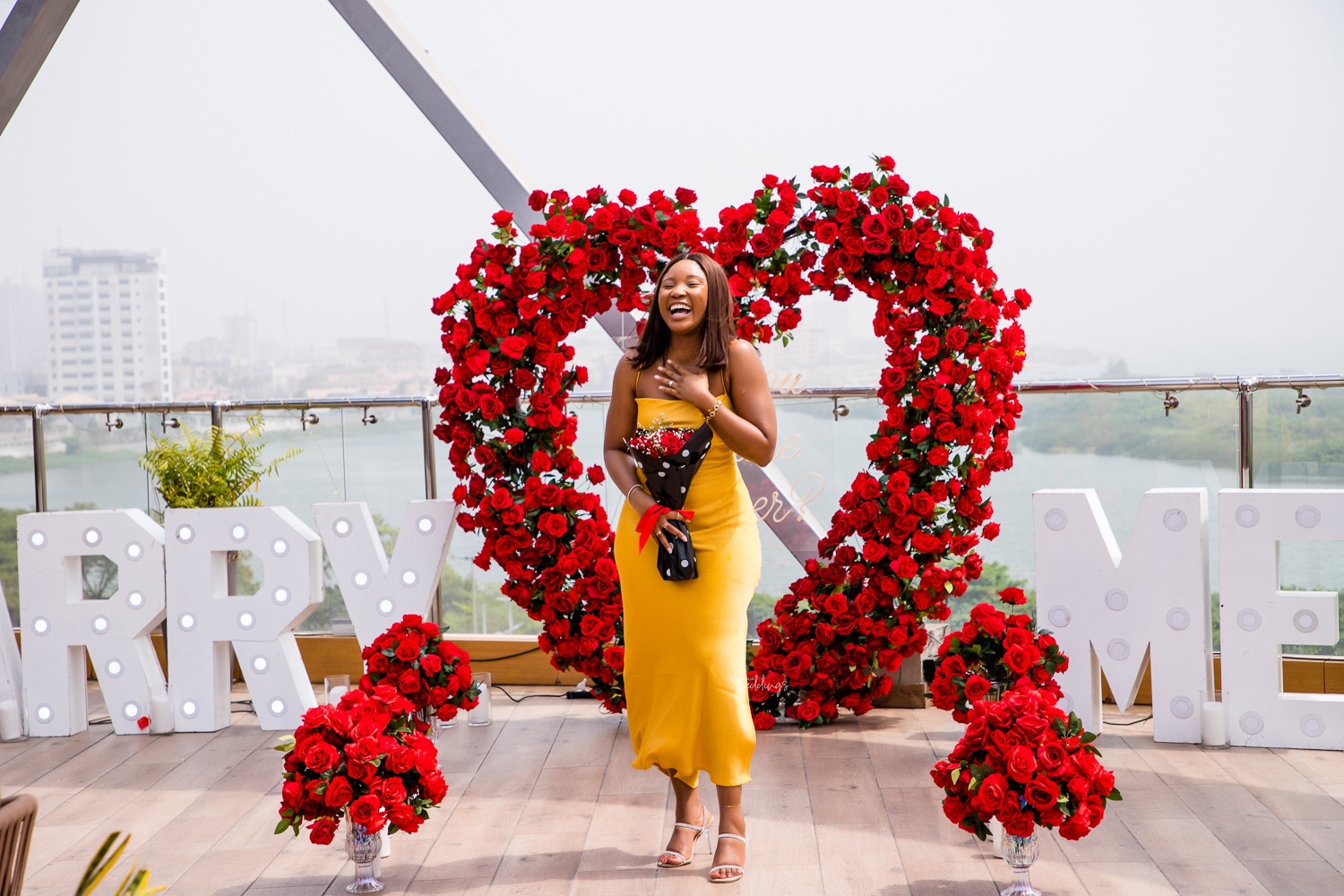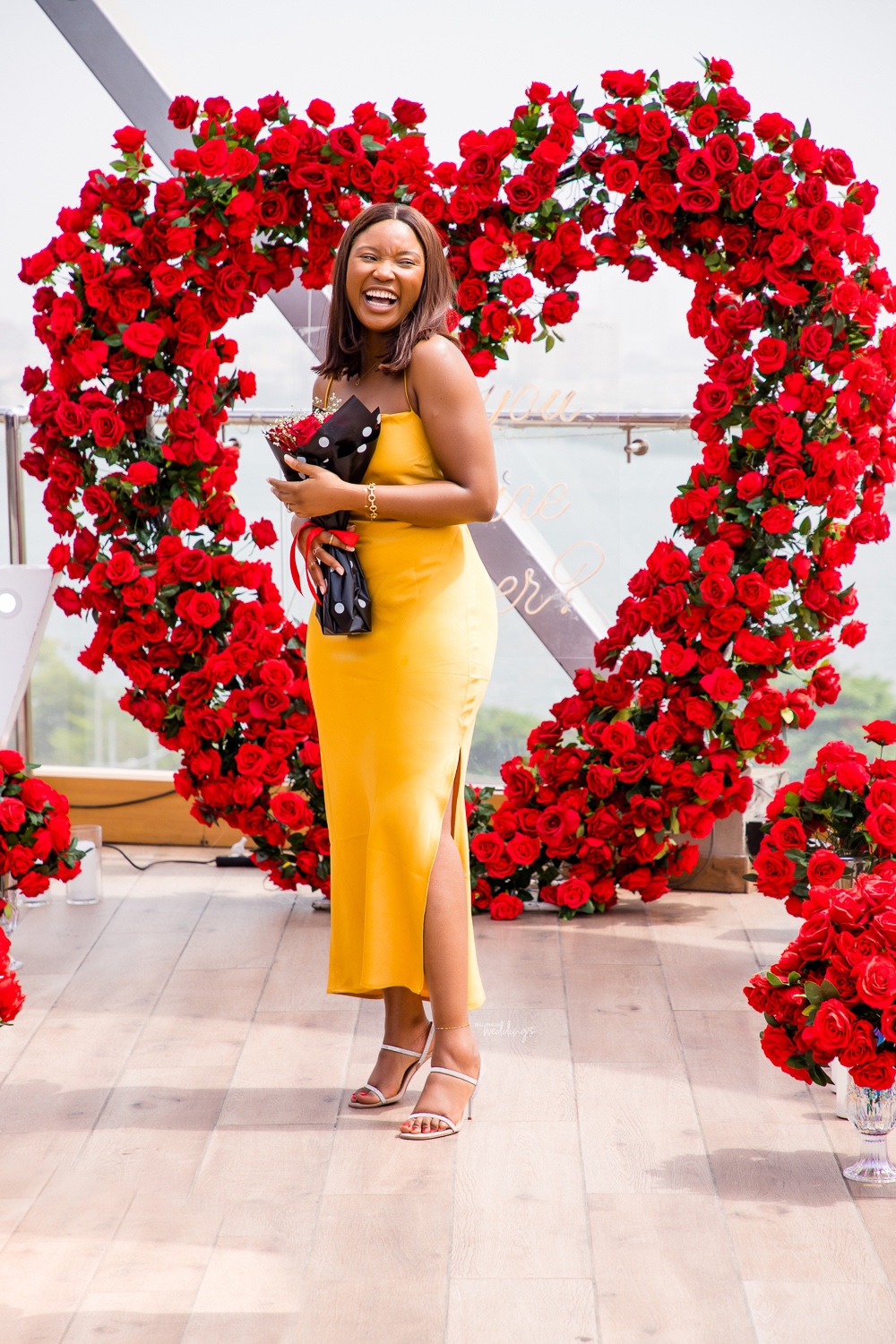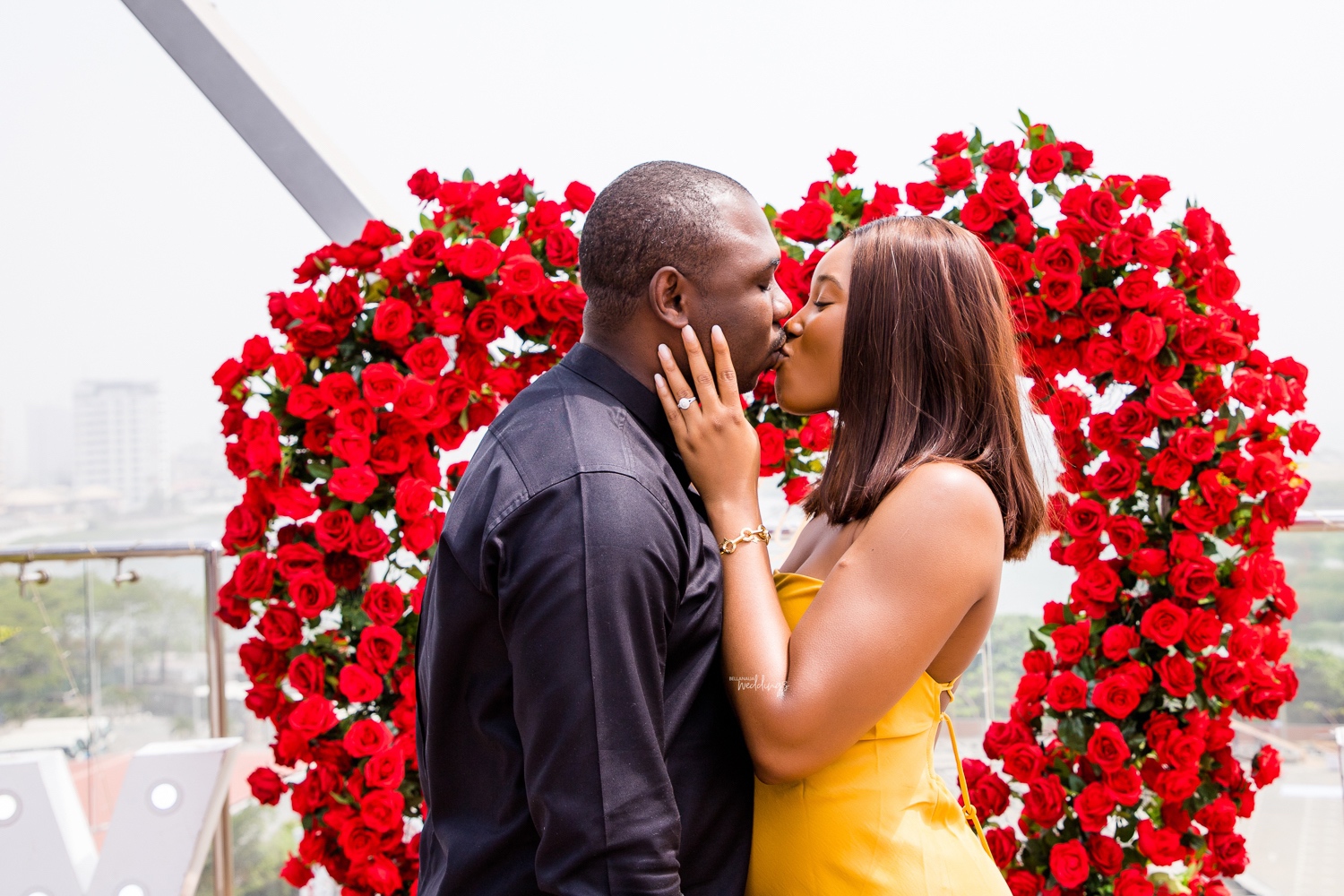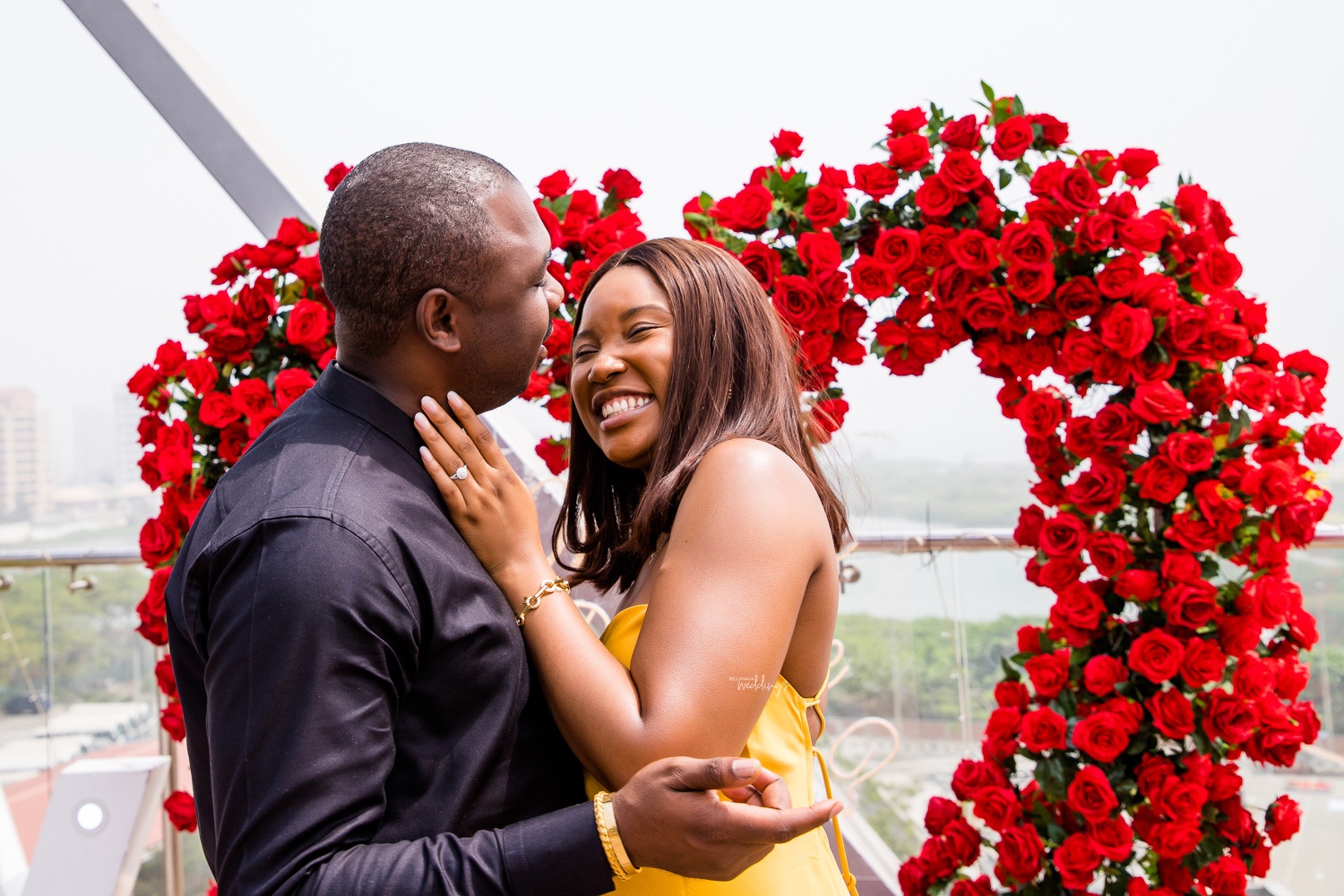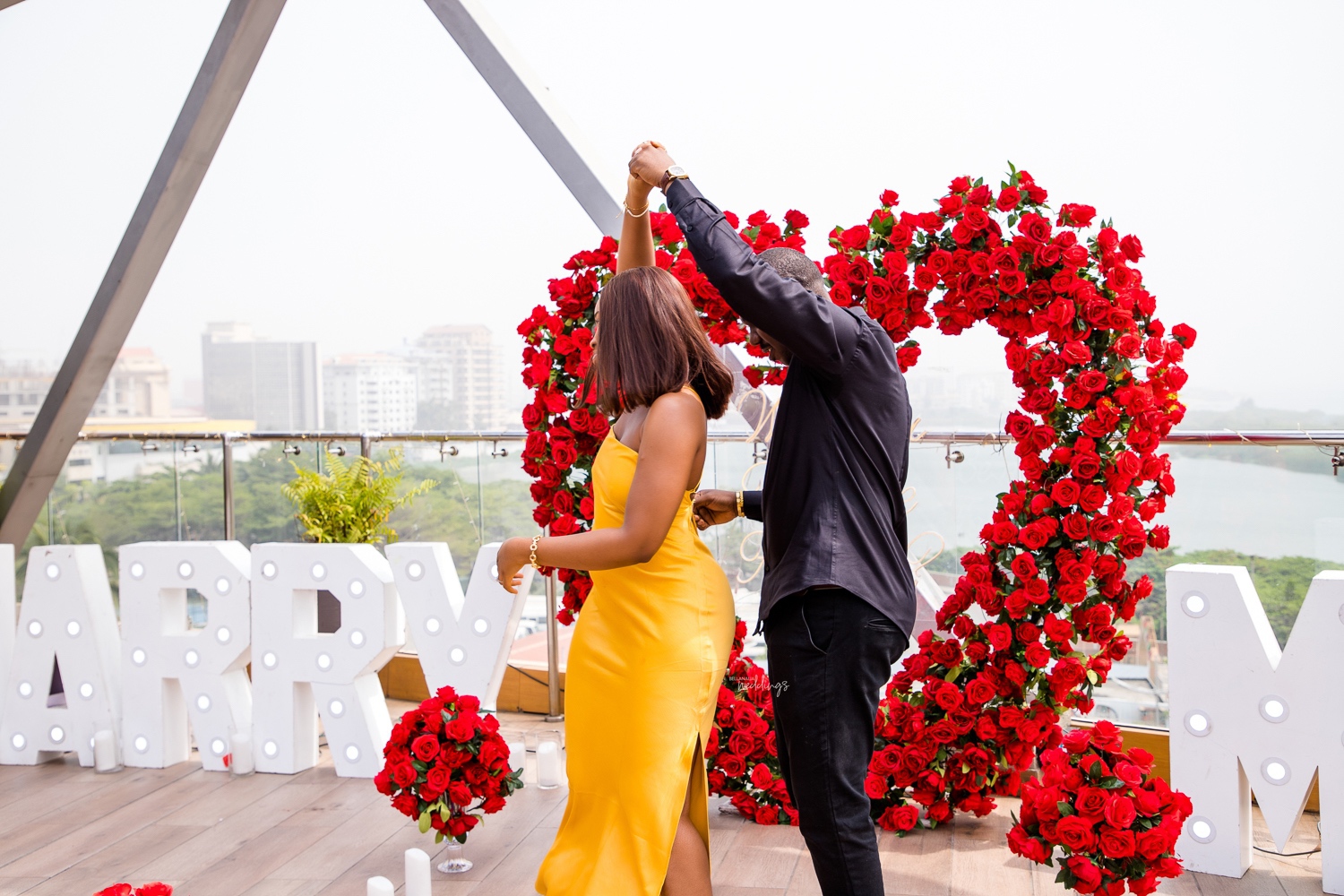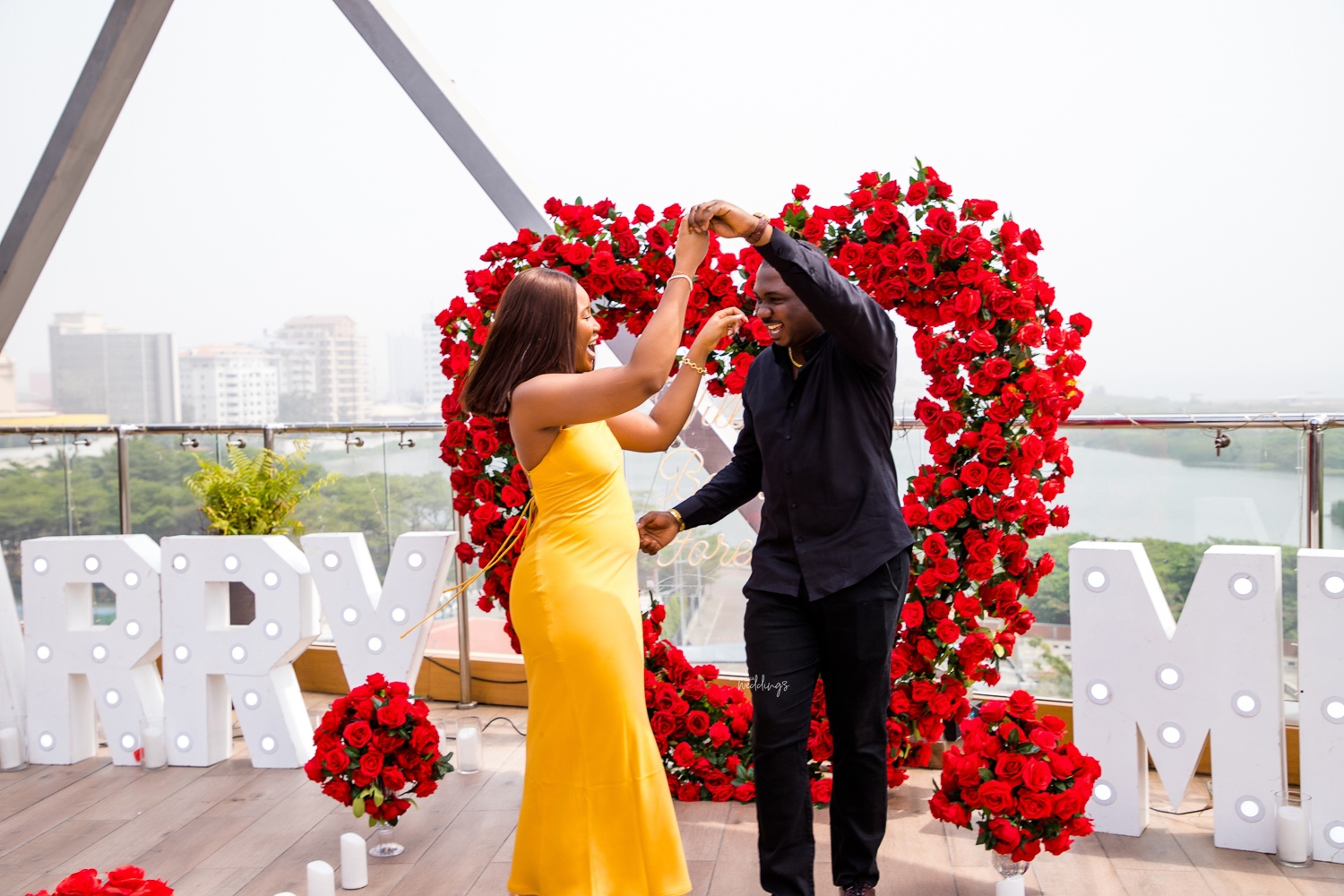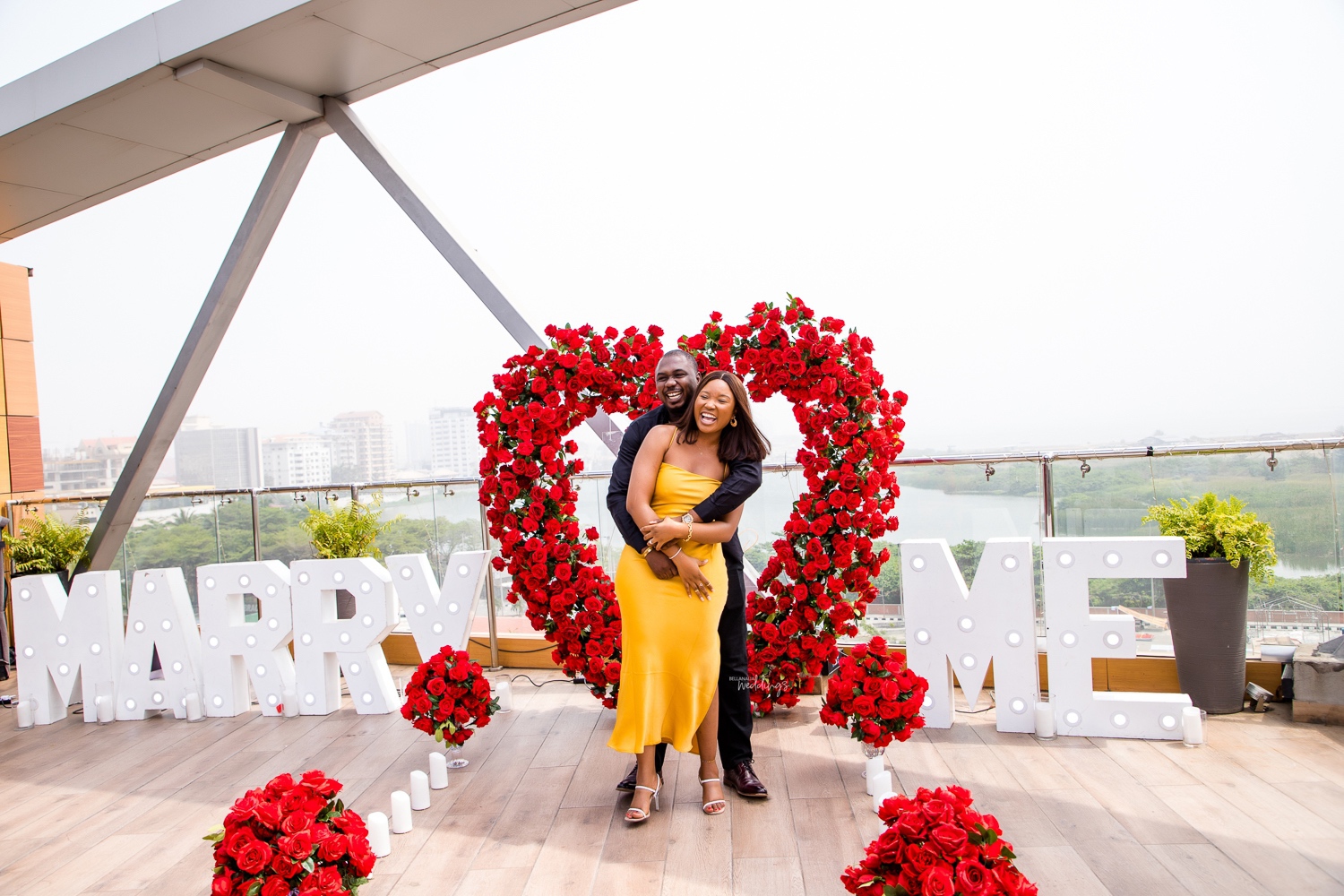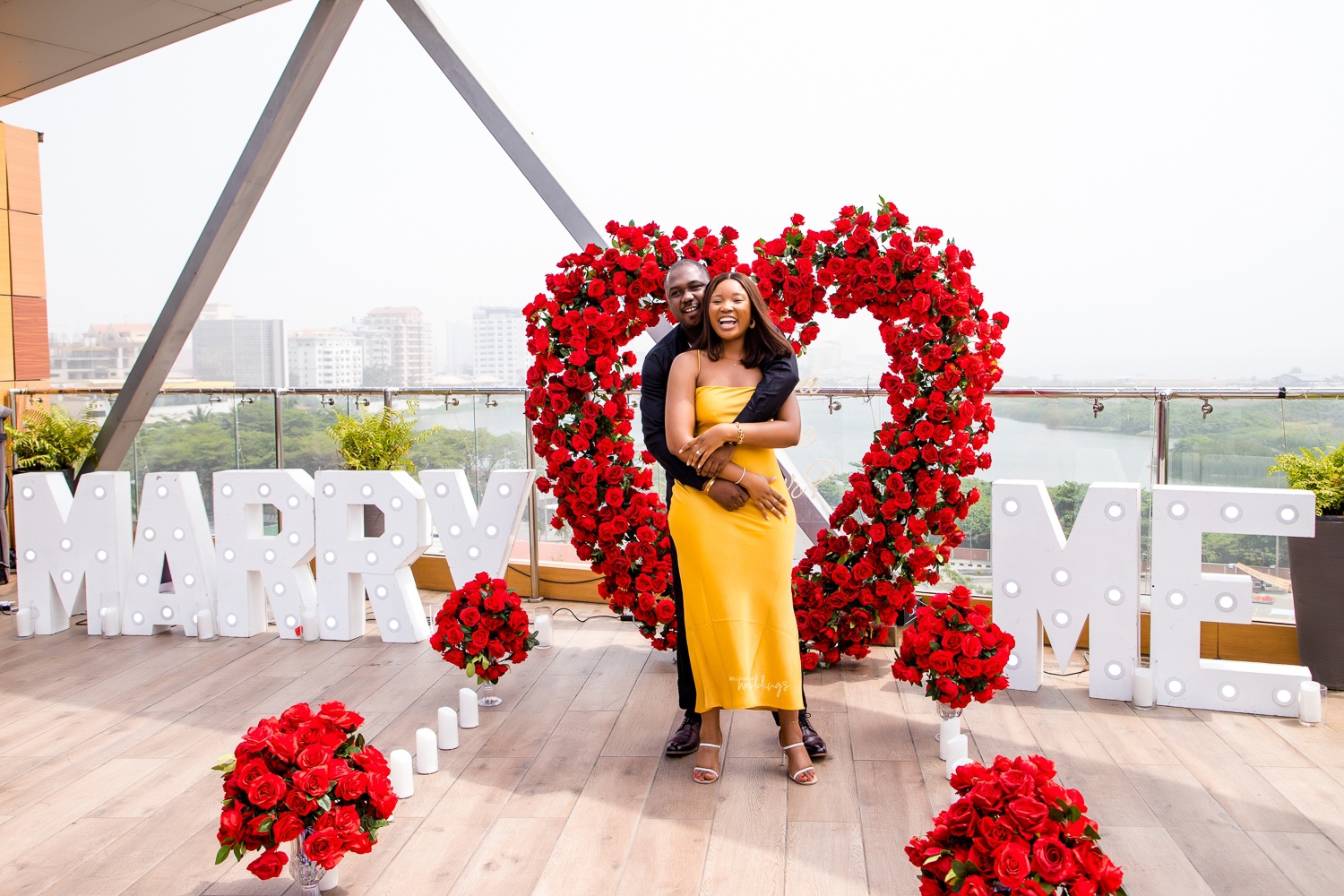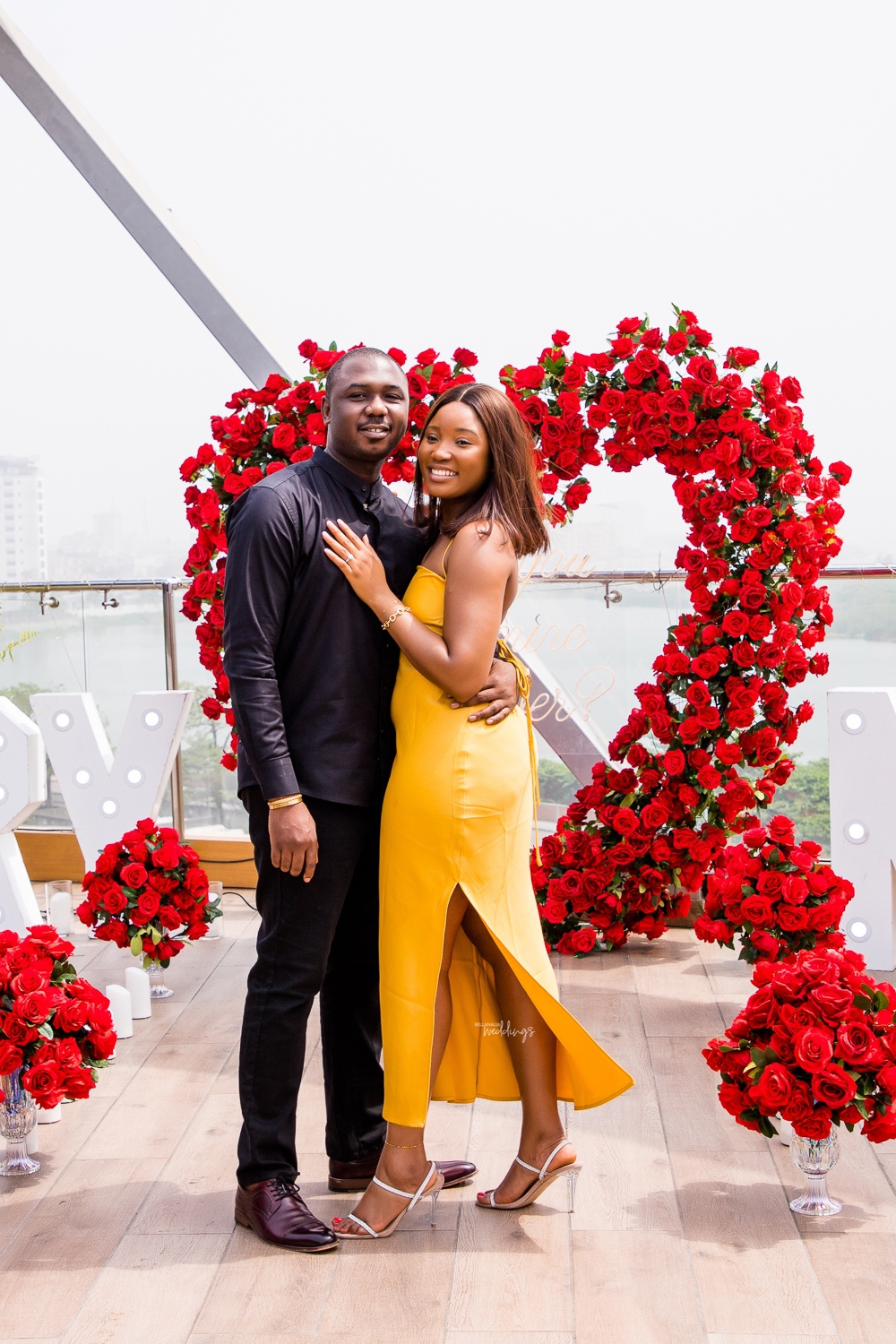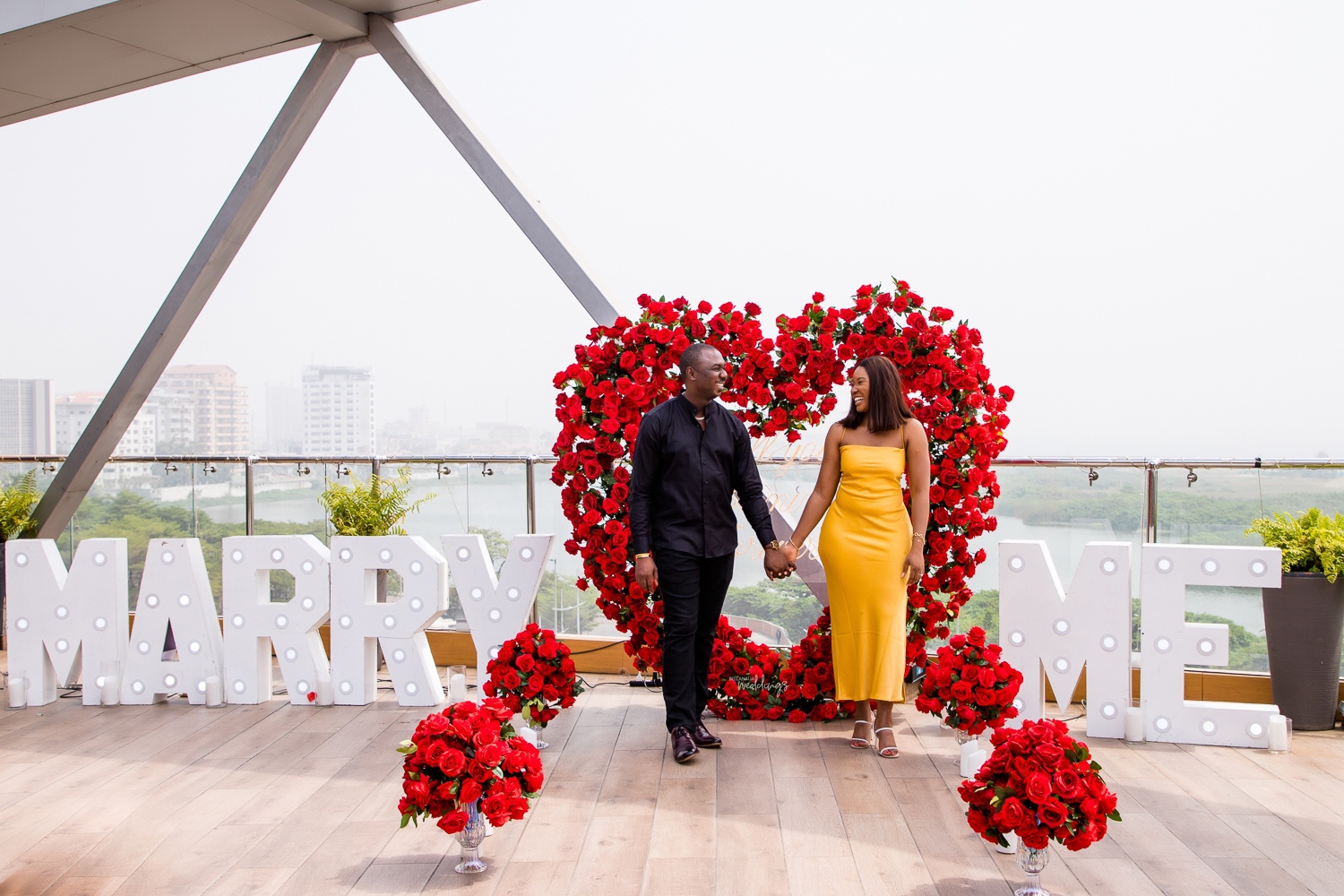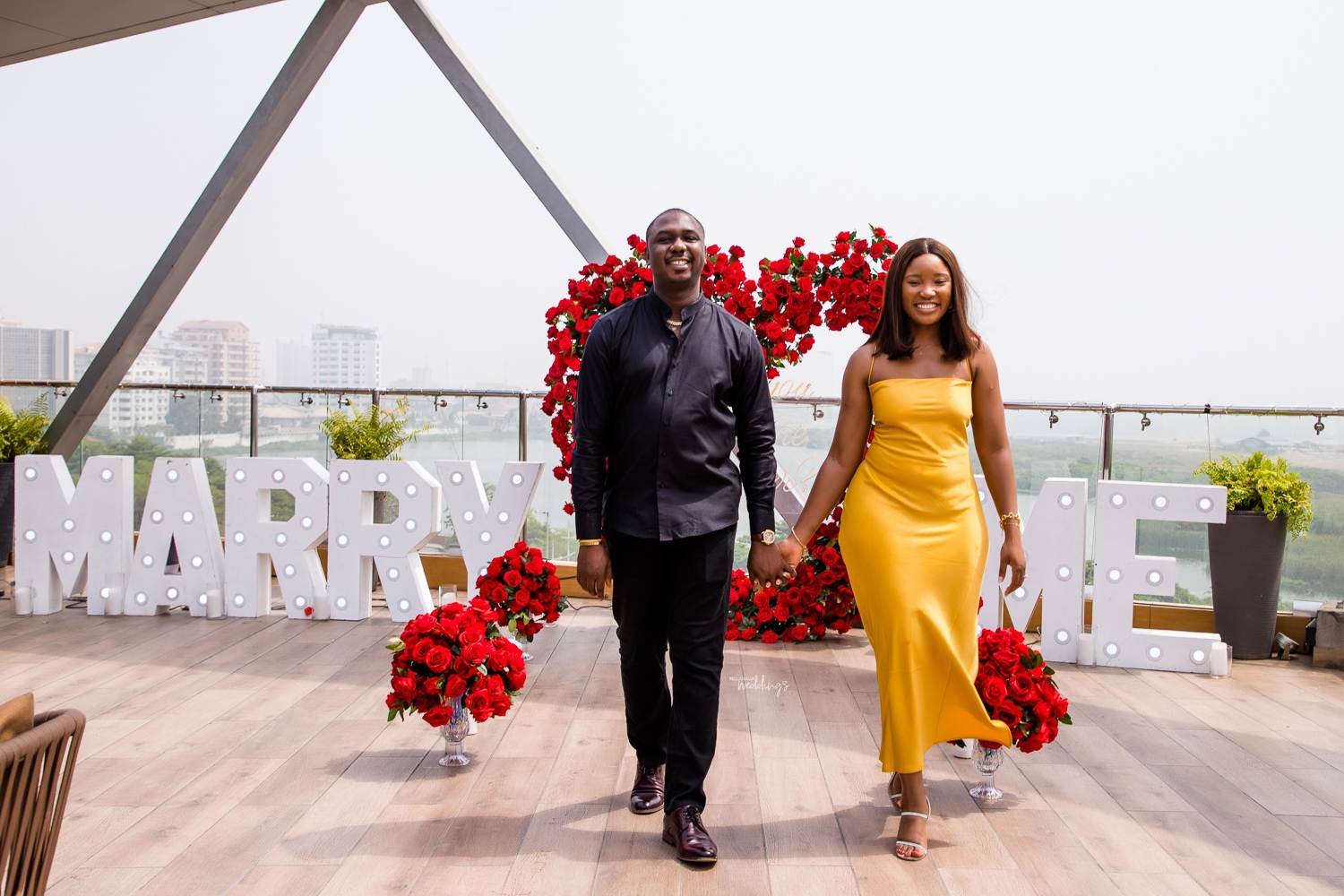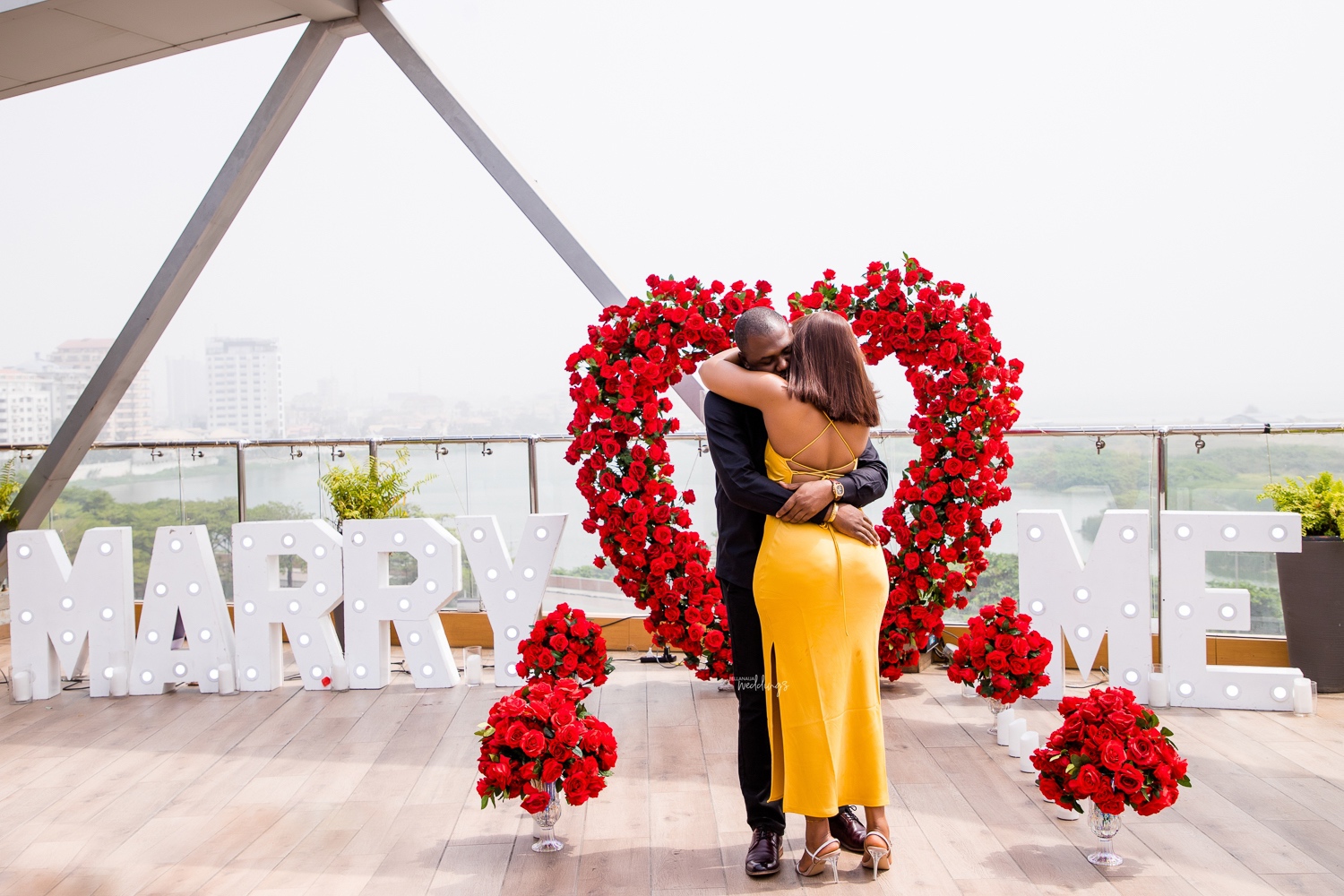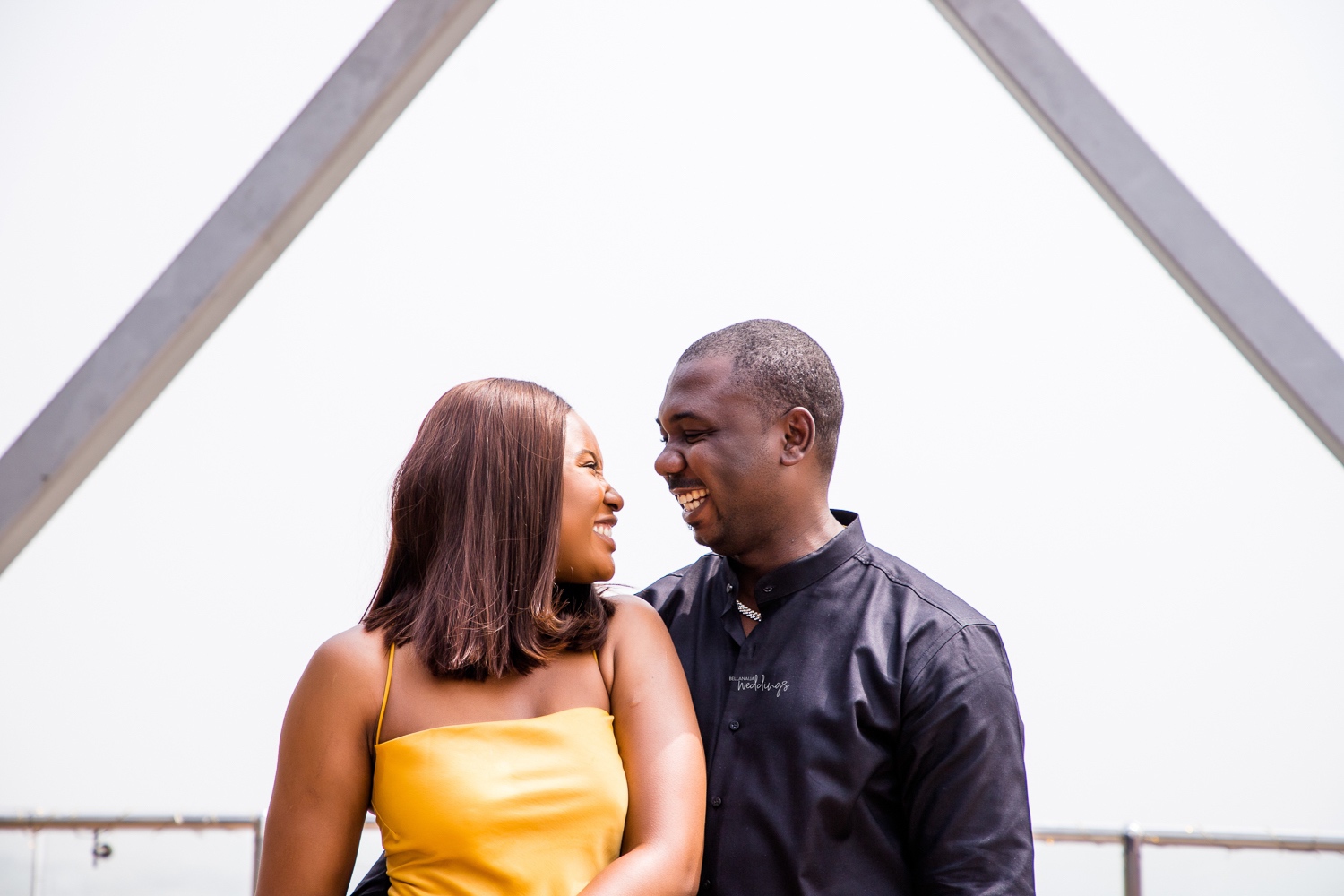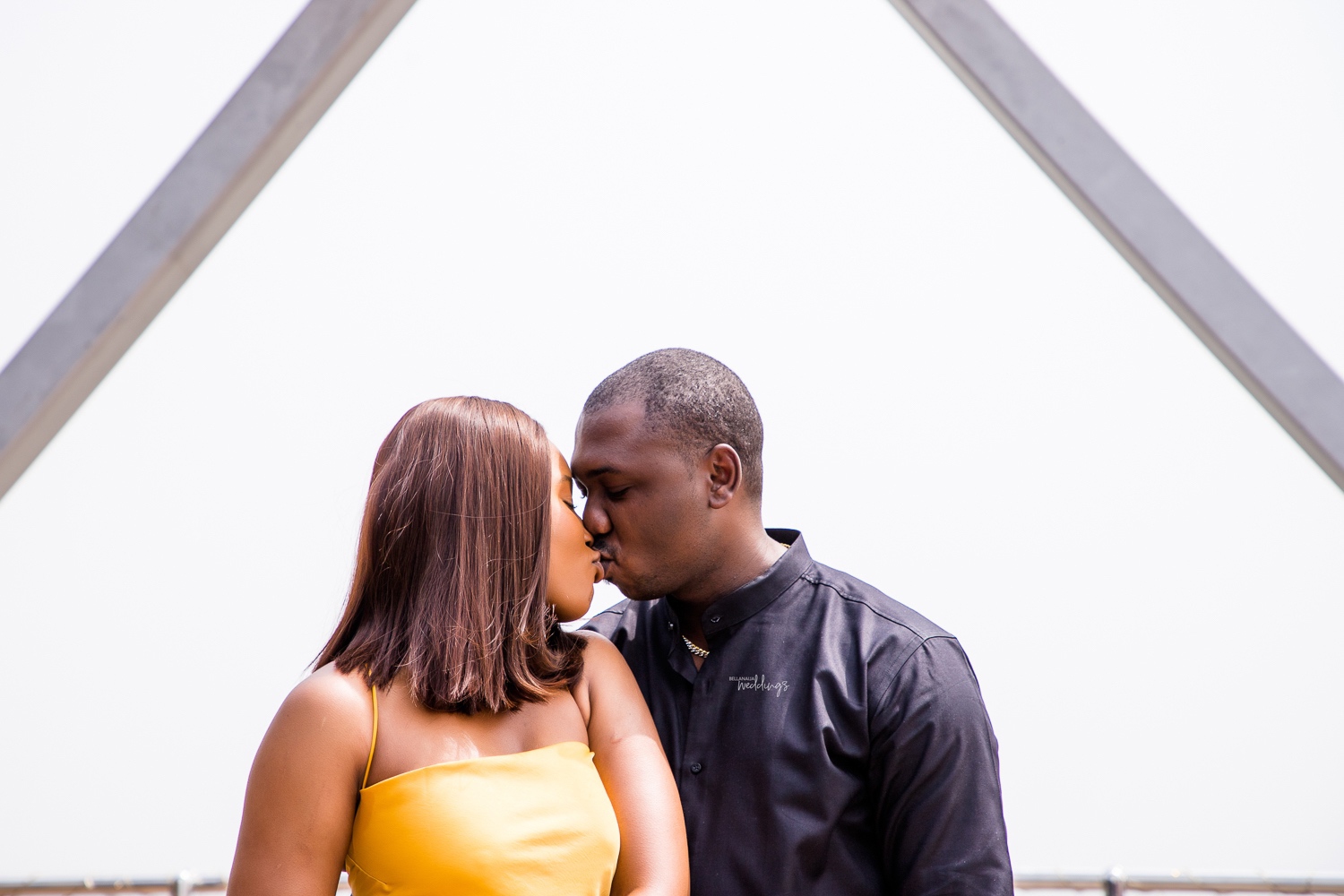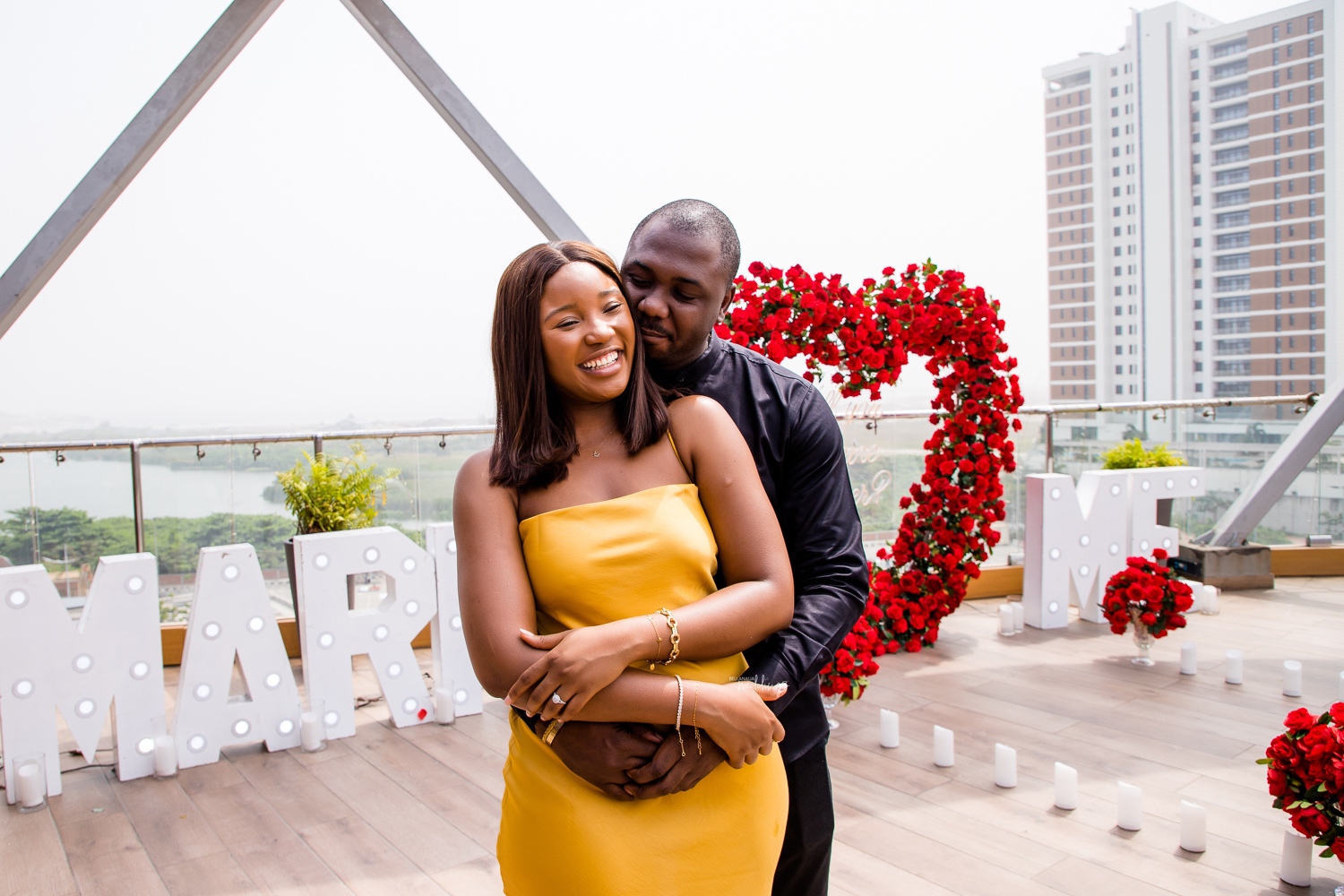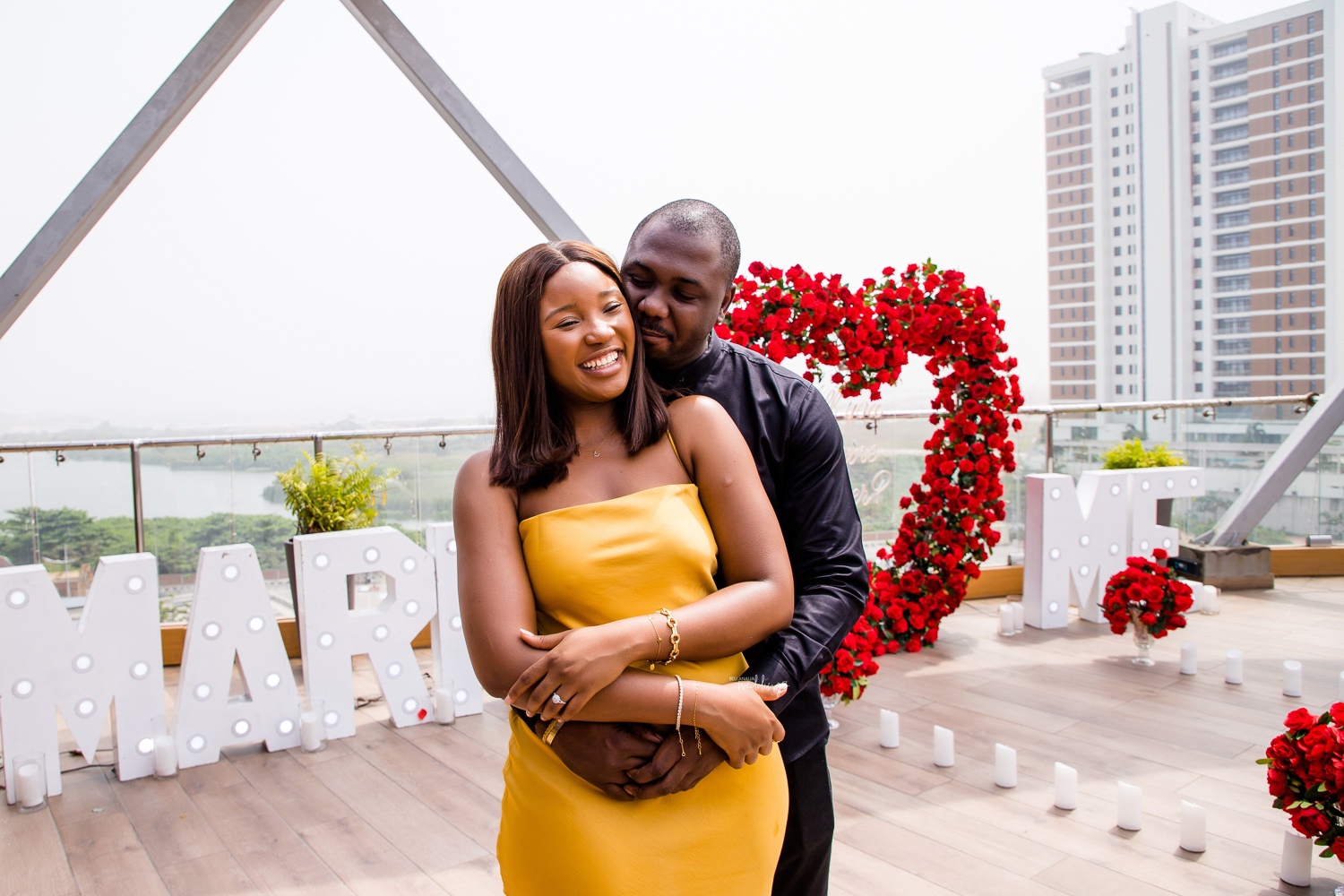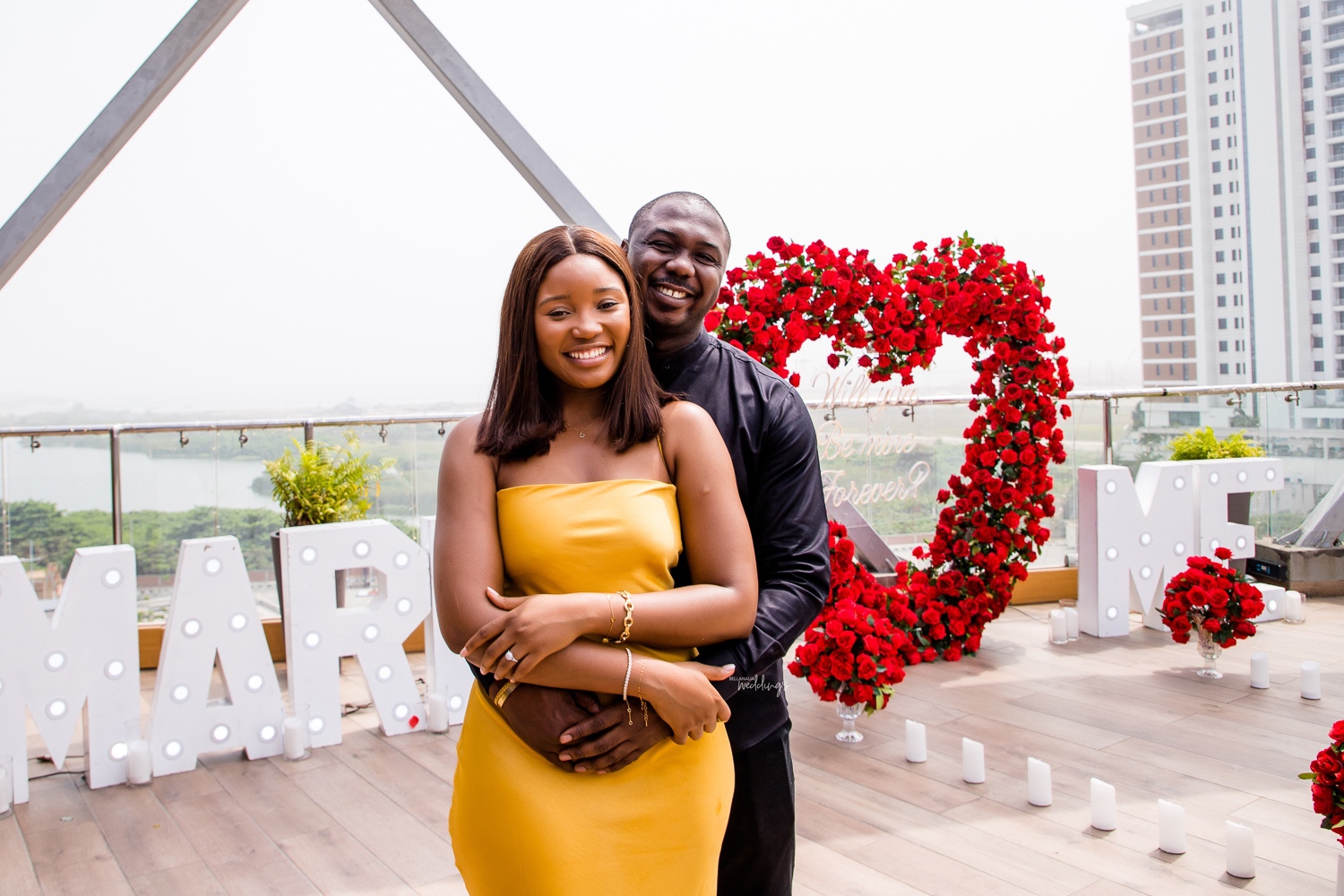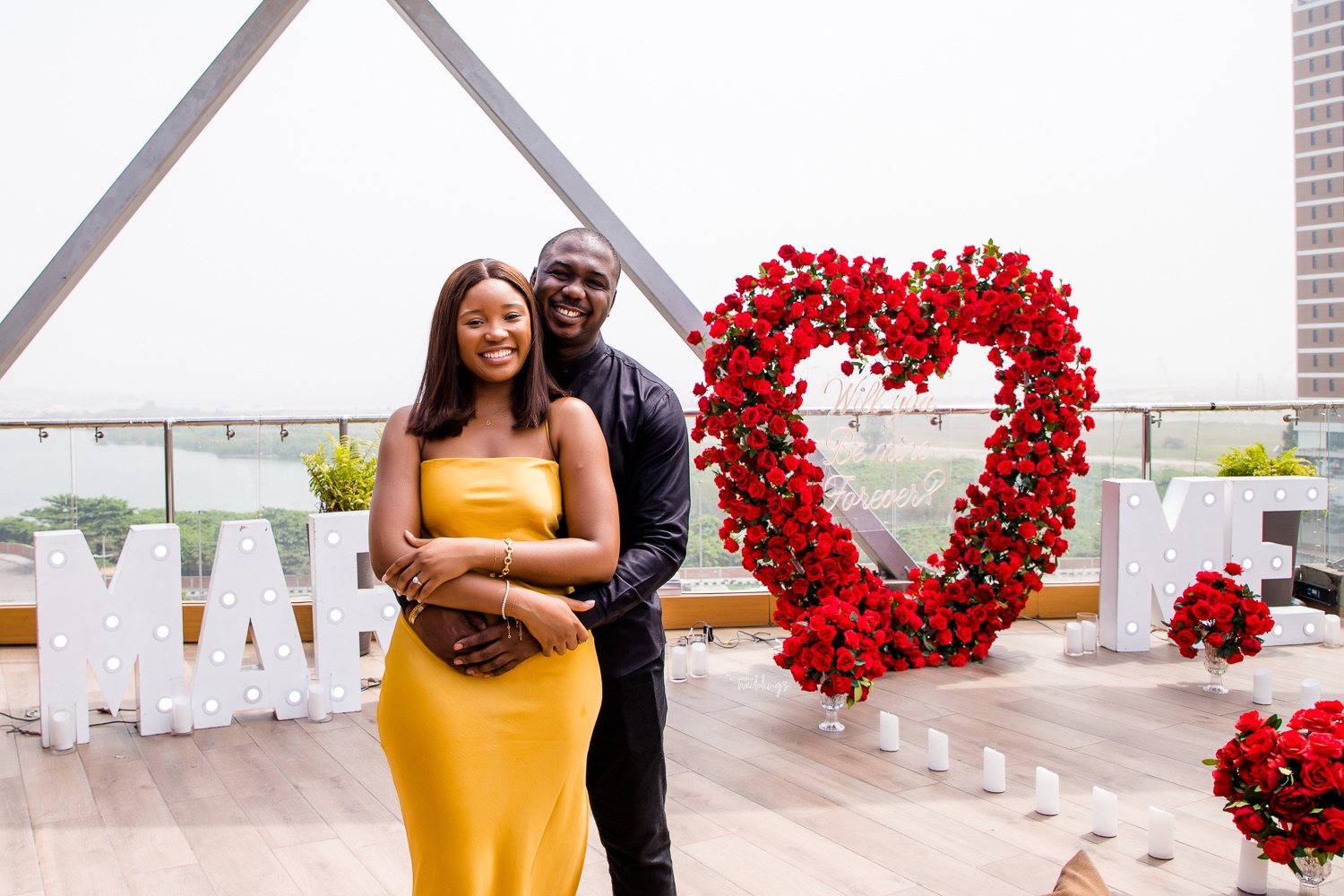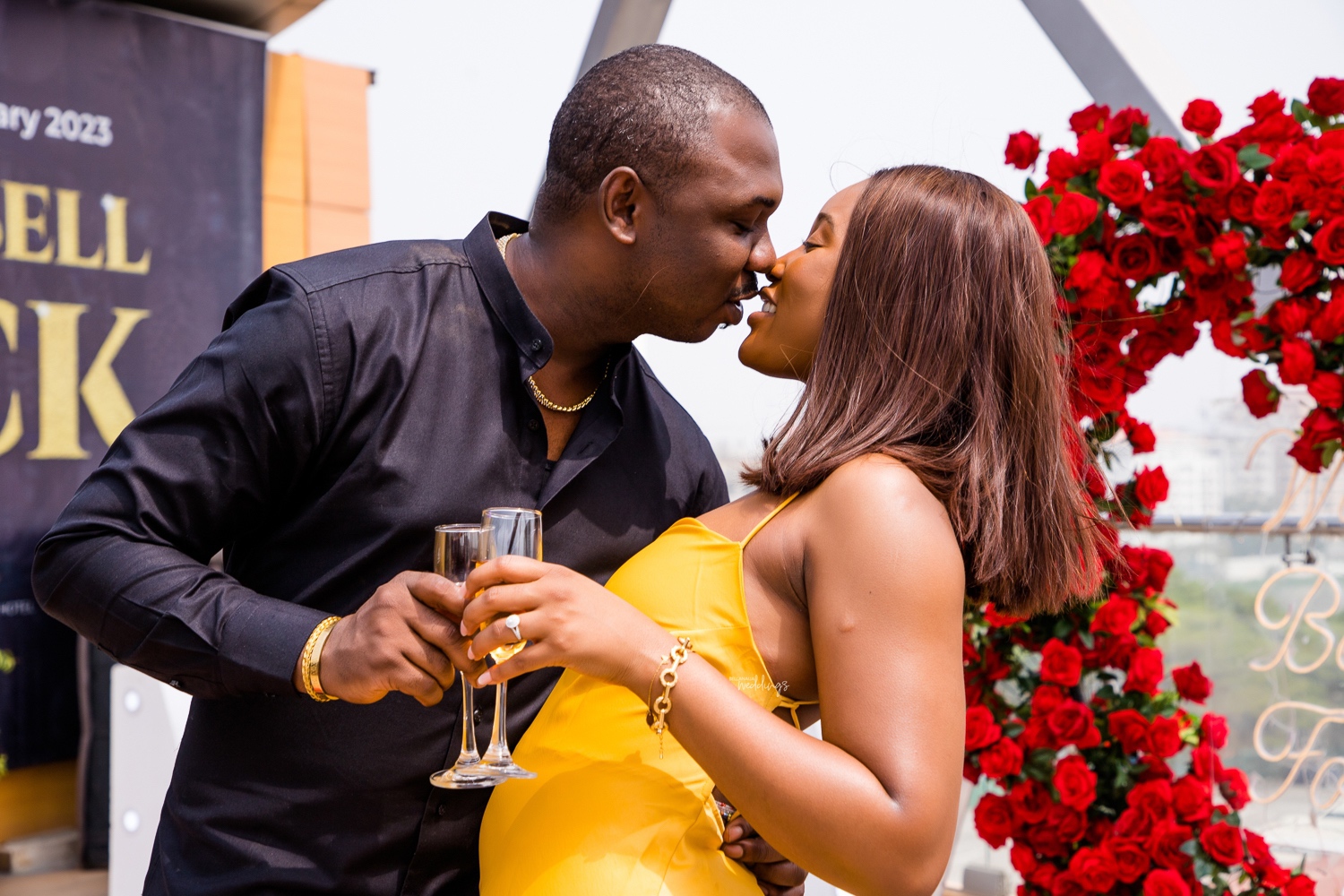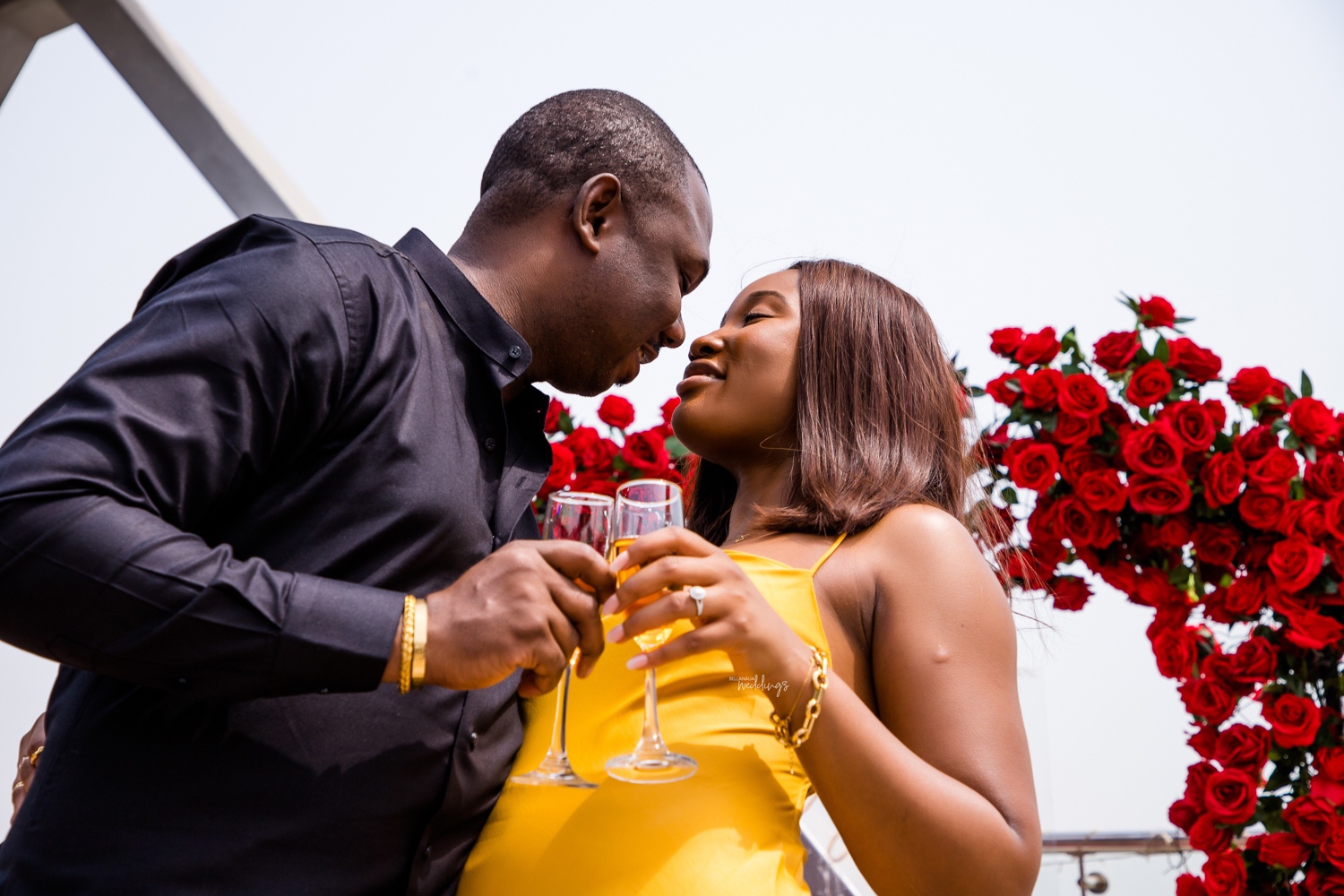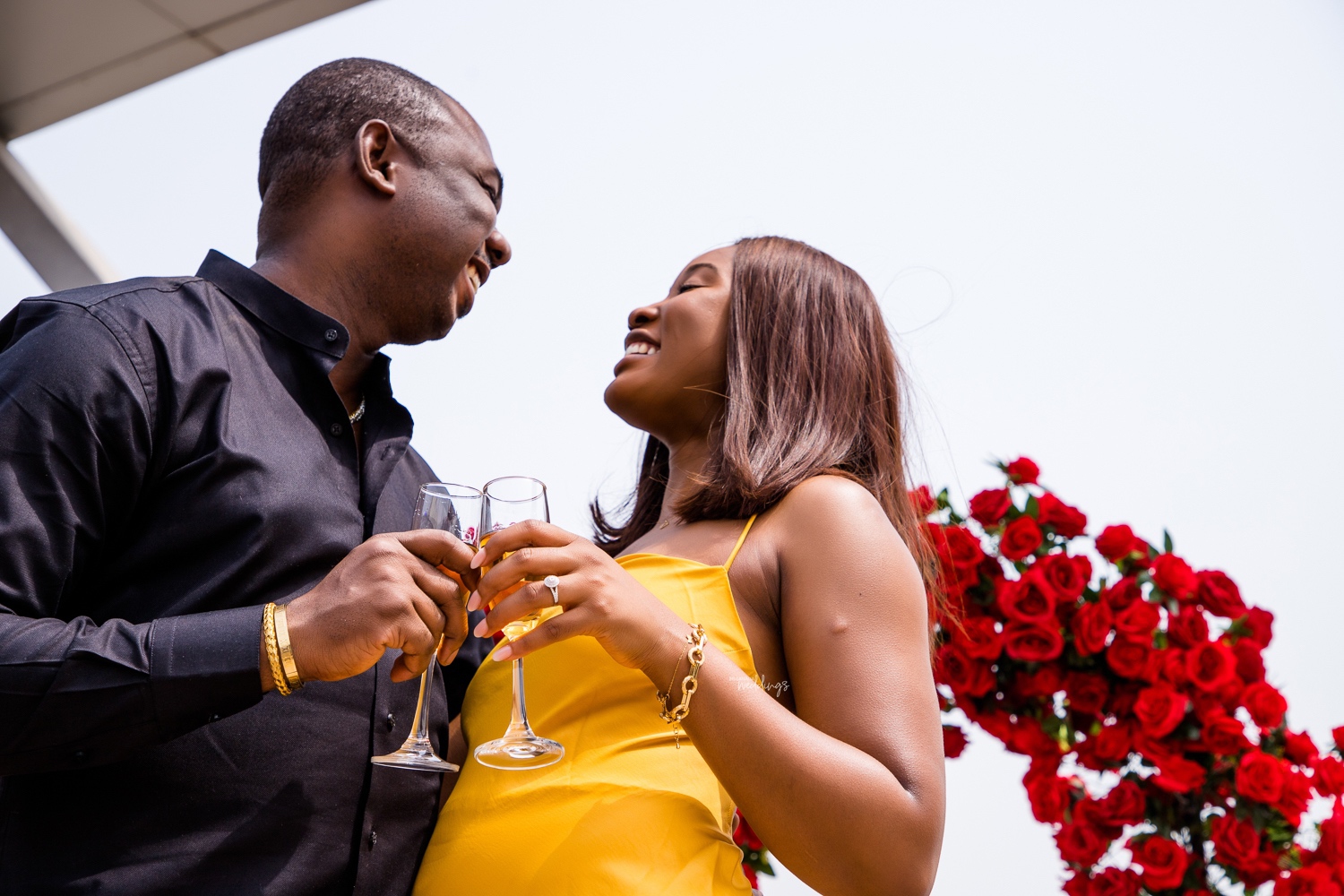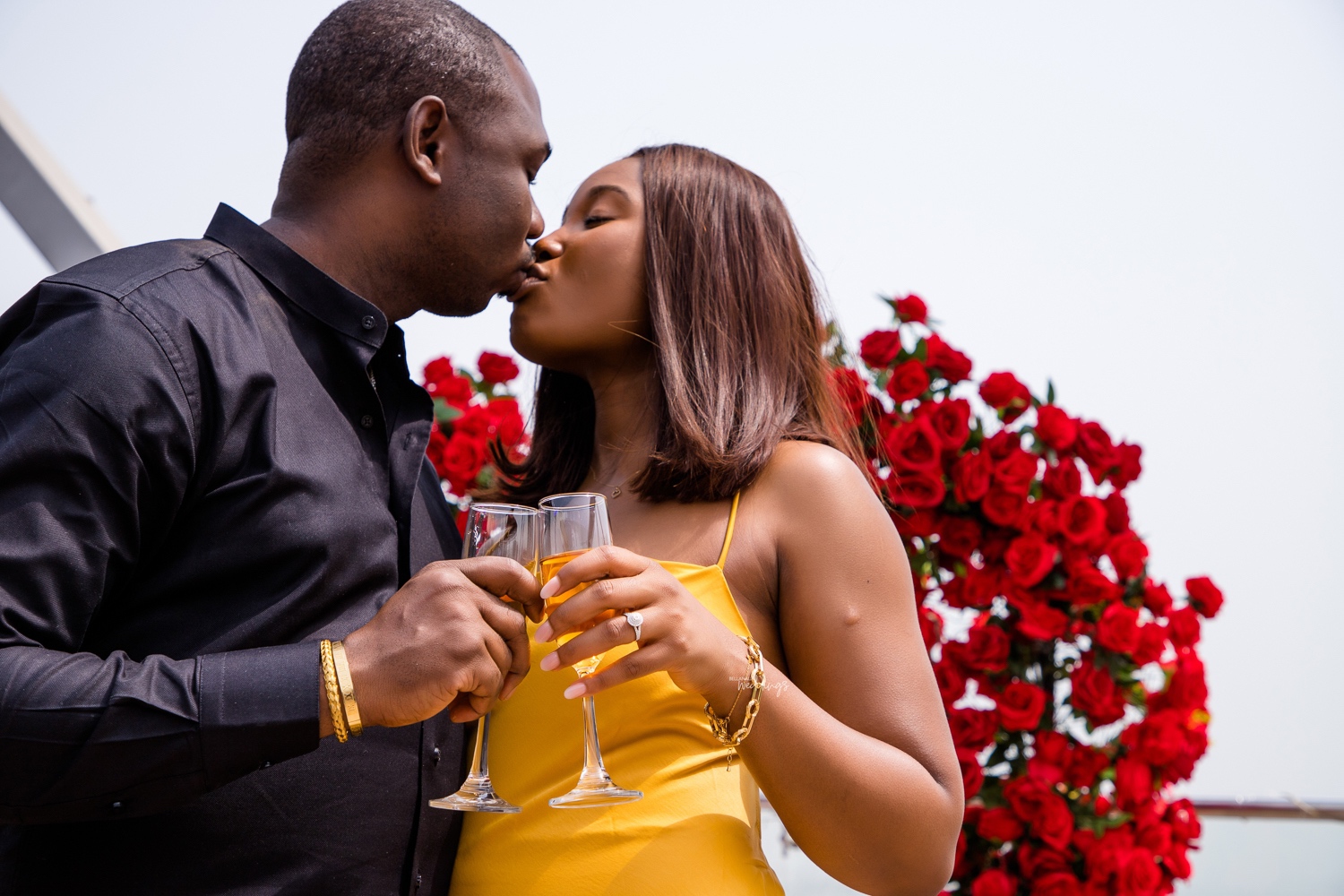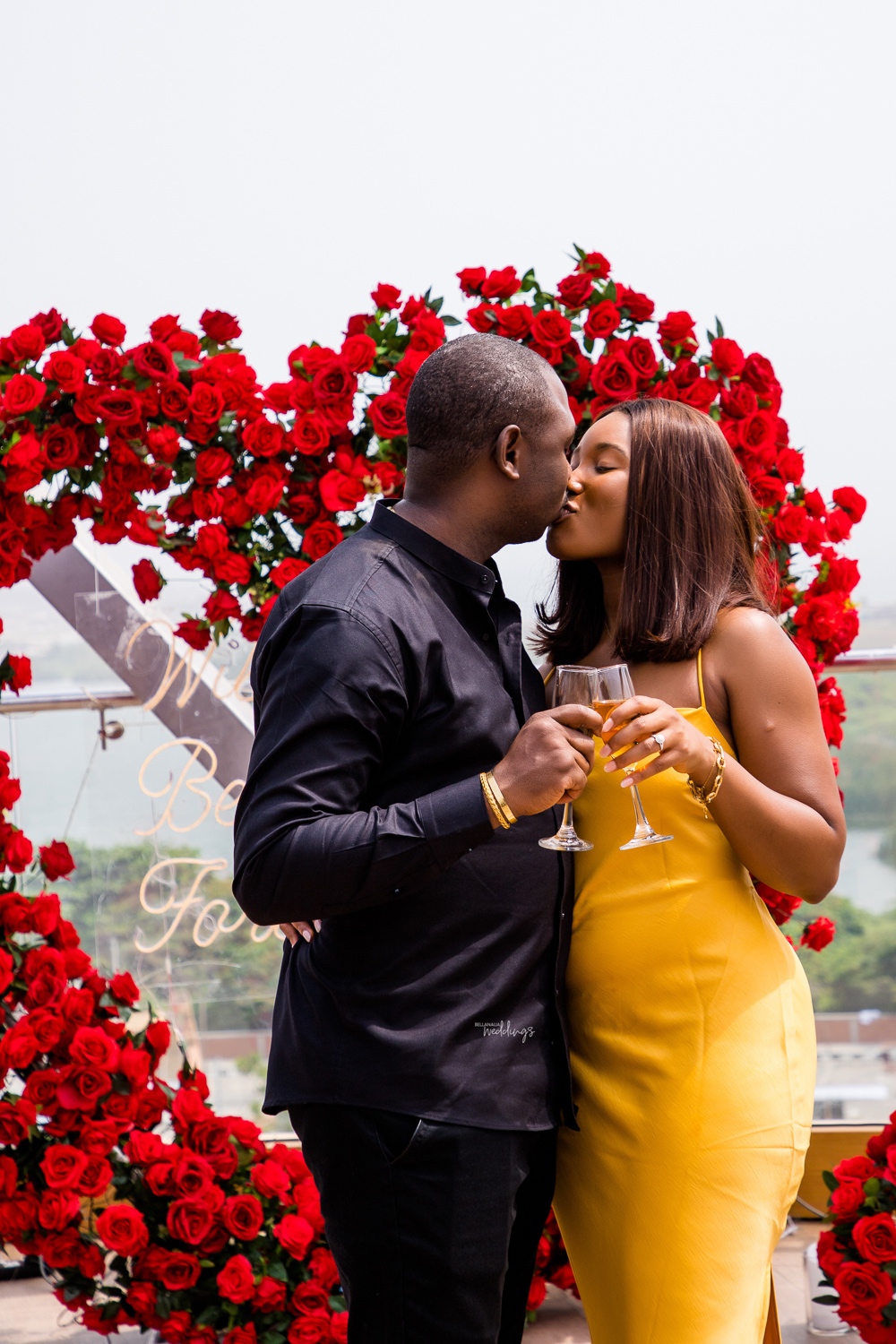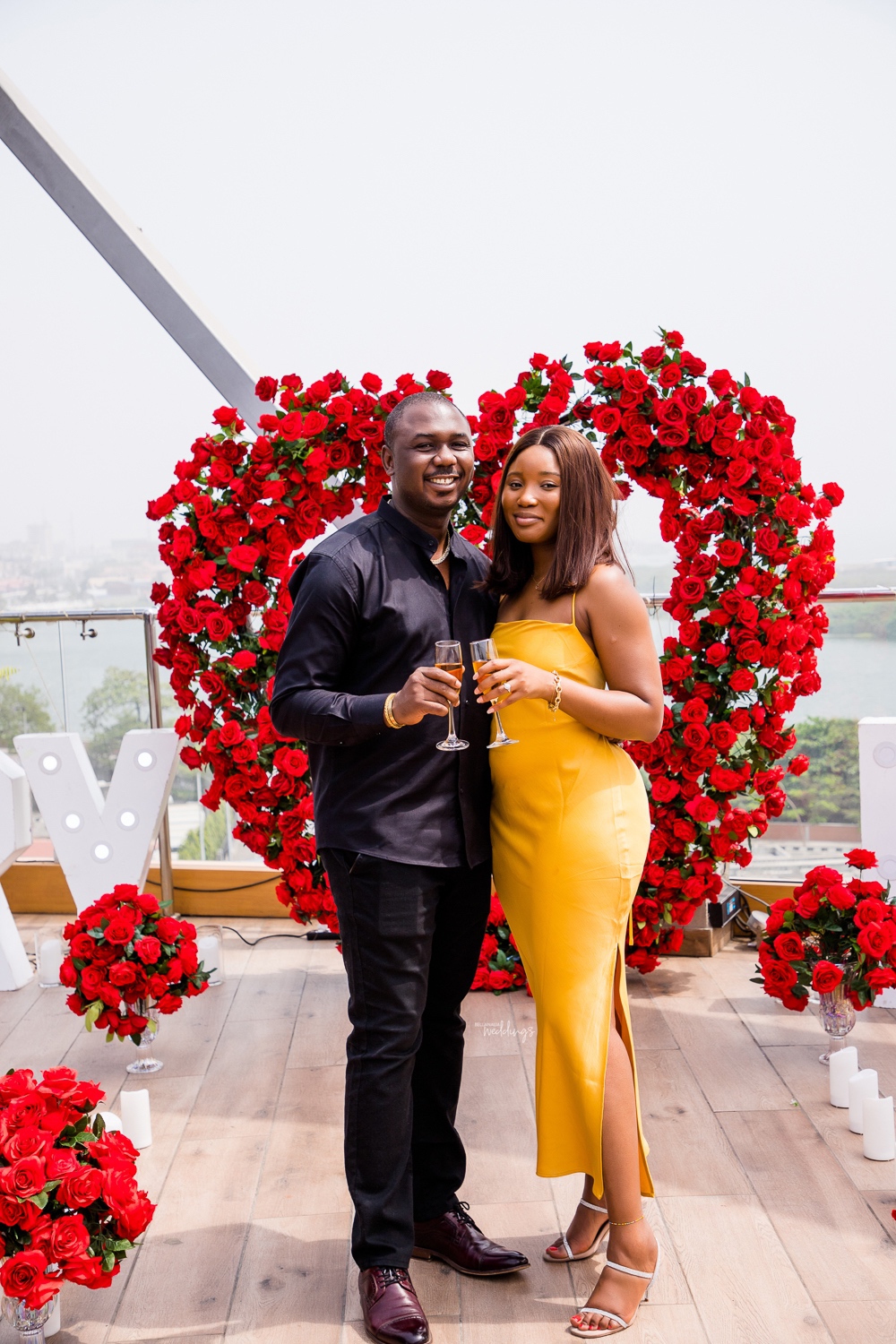 Credits
Bride to be: @o_vwede
Planner: @cupidproposals.ng
Decor & Styling: @cupidecor_rentalco
Photography and Videography: @blackmoormedia