They say a father's love is everything and we totally agree! There comes a time when a father has to give his daughter's hand in marriage to the love of her life. Although this moment usually comes with a lot of emotions, it is most def a thing of joy!
Fatima and Femi are about to sail into their forever, all thanks to Fatima's father who introduced both of them! Daddy delved into matchmaking duties when he met Femi at a wedding and the result is this beautiful love story we're about to enjoy. Before we go on with the gist, let's take our time to appreciate the overflow of beauty in this pre-wedding shoot! Everything about Fatima and Femi's pre-wedding shoot has got us so mushy and warm. From their outfits to the chemistry that the lovebirds exude, it's impossible not to blush! Love is so beautiful and contagious, that every time we see lovebirds like this, we fall harder in love with love! Get it? In love…with love? ?
Enjoy all the lovely photos from their pre-wedding shoot below along with the sweet sweet tale of a father's love and the happiness of two young sweethearts!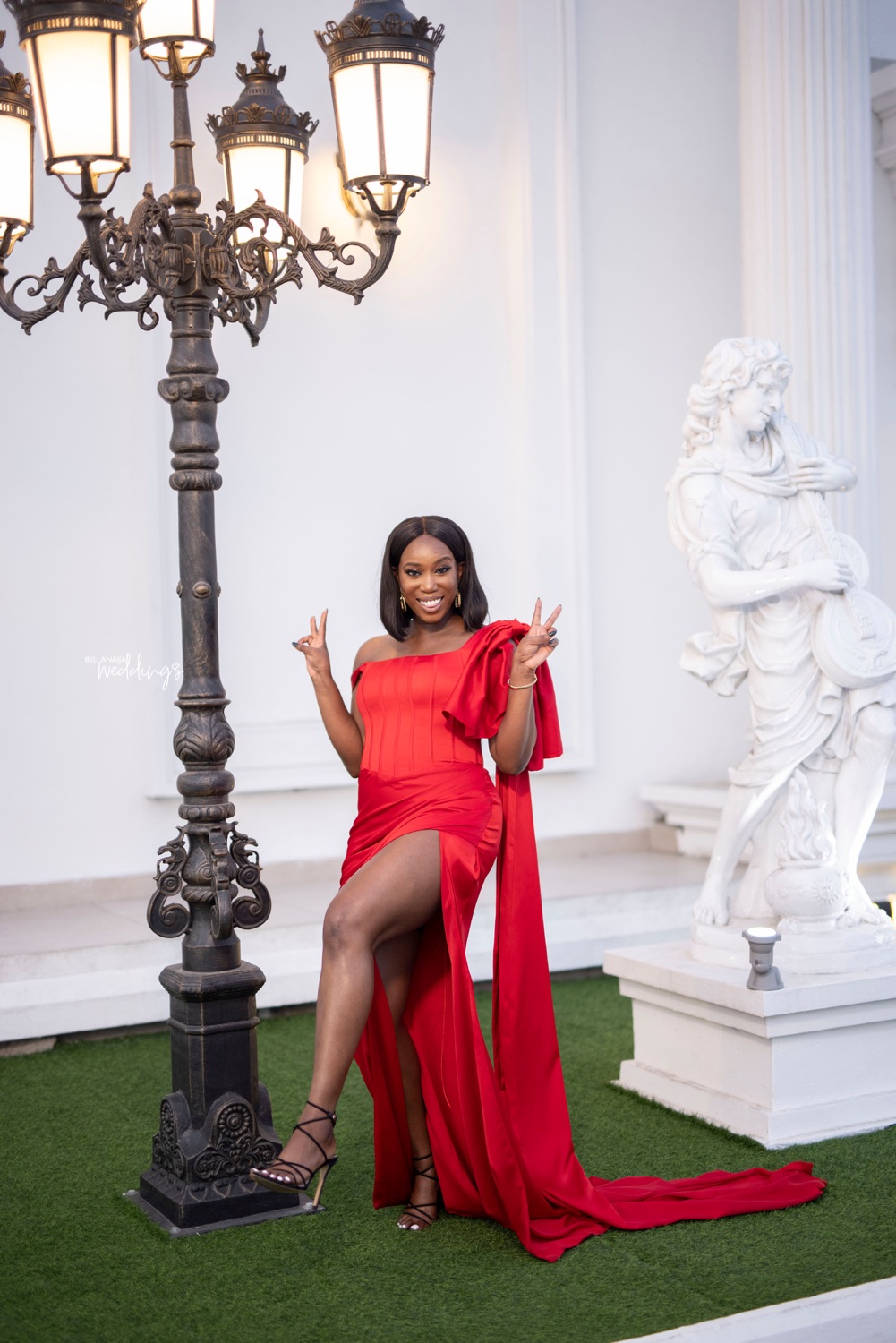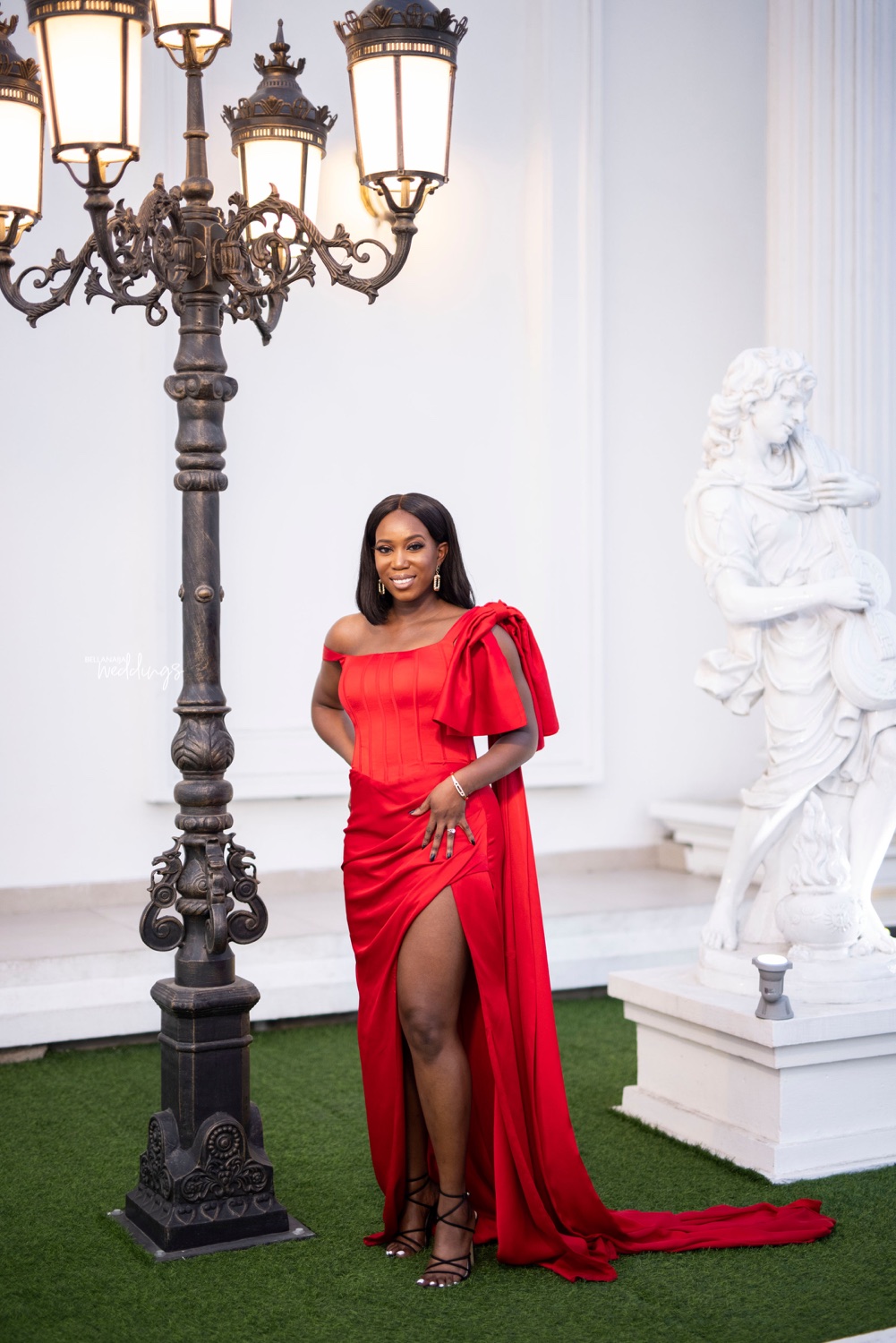 The love story according to Fatima:
First of all…introduction!
My dad was on one of his many trips to Nigeria when he met Oluwafemi at the wedding they both attended in Lagos on April 28, 2019. The bride happens to be the niece of my dad's childhood friend and Oluwafemi was a part of the groomsmen crew. My dad found appreciation for Oluwafemi's demeanour and inquired about him immediately. The childhood friend introduced the two gentlemen to one another and my dad used the opportunity to ask Oluwafemi some personal questions.

During the conversation, my dad and Oluwafemi exchanged contact information so I could eventually be introduced. My dad arrived back in the states in early May and called to tell me "I want to introduce you to someone". This statement did not thrill me, as I've been hearing it all the while I've been single. I replied, "Who is he? How do you know him?" My dad responded by sharing a photo of Oluwafemi. I was pleasantly surprised by his handsomeness so I provided a few photos of myself for my dad to share as well. However, I was not interested in pursuing a long-distance relationship so I suggested we revisit the conversation after my fast for Ramadan.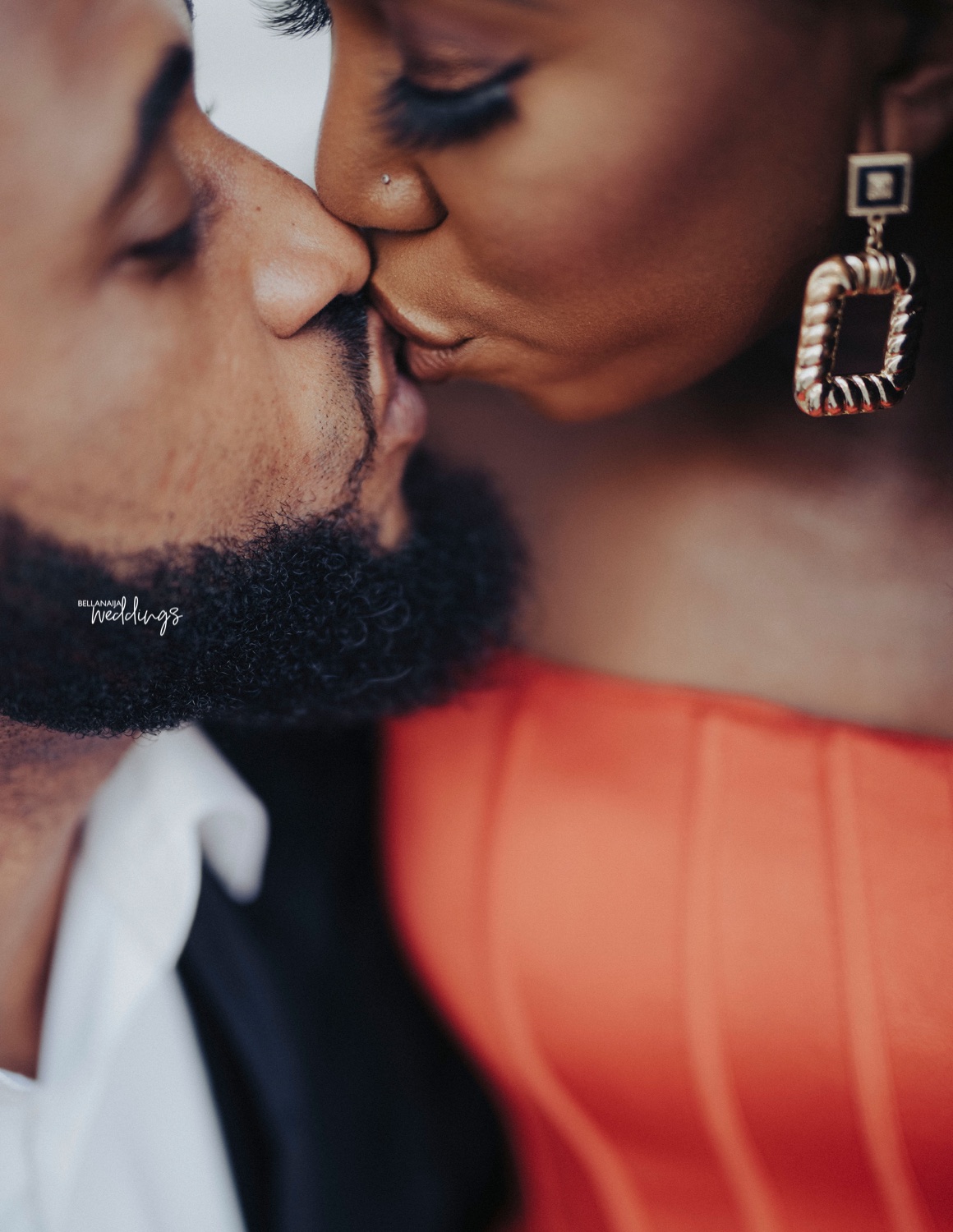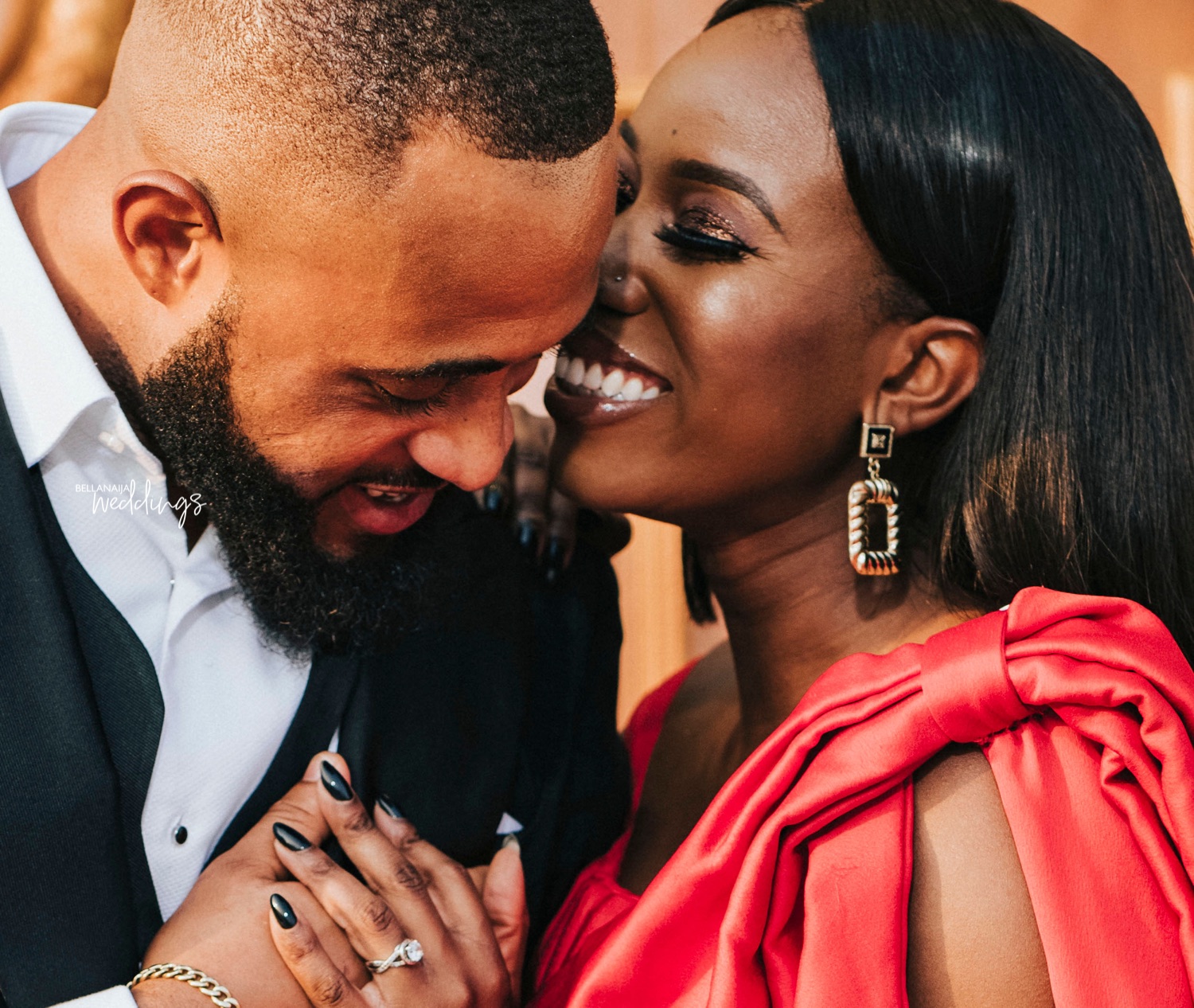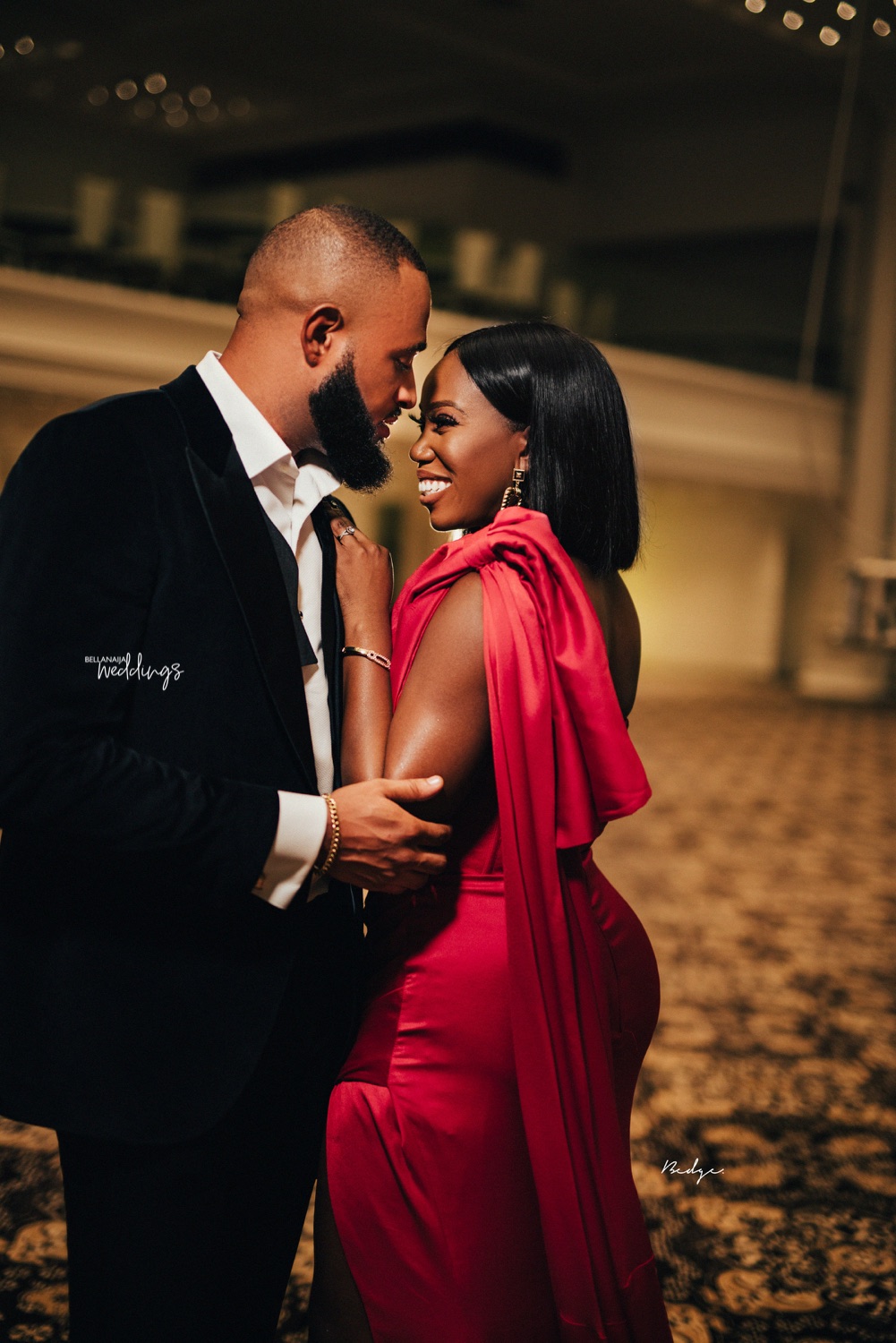 Upon completion of Ramadan, my dad follows up with me because Oluwafemi had been patiently waiting to hear from me. I asked my dad "What's so special about this guy? Why do you want to introduce us?" He replied, "I feel like he's God sent and I just want the best for you." After a lot of back and forth, I prayed for discernment and took a leap of faith by giving my dad the consent to give Oluwafemi my phone number. I received a WhatsApp notification from Oluwafemi on June 17, 2019, after my sister's first poetry showcase in New York. I was working remotely and asked if I could call him during the bus ride back to Maryland.

A good friend of mine was there to witness our first conversation. Turning to her afterwards, I stated, "I like him! I don't know what's in store for us but we vibe!" I was definitely intrigued and wanted to learn more about this man.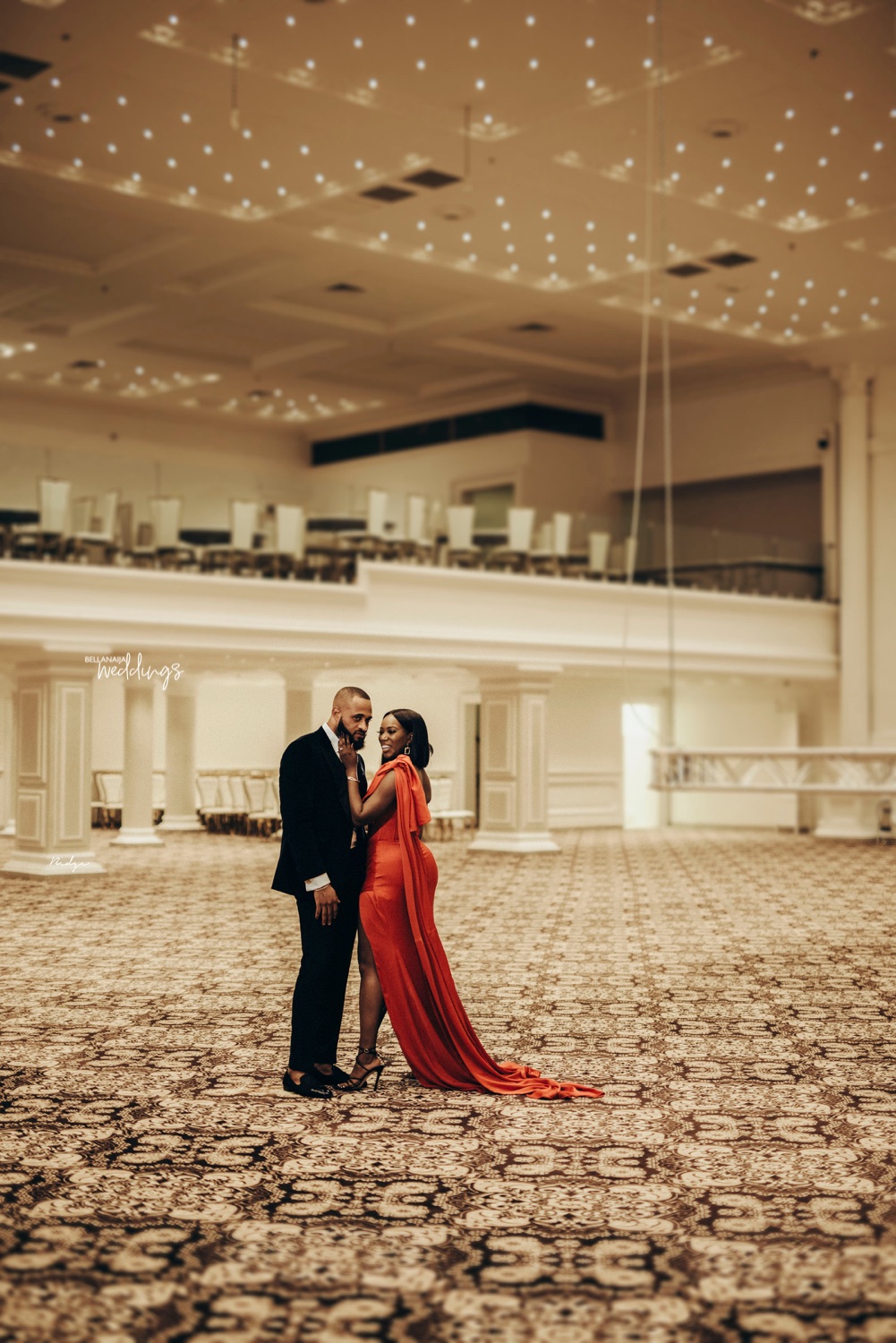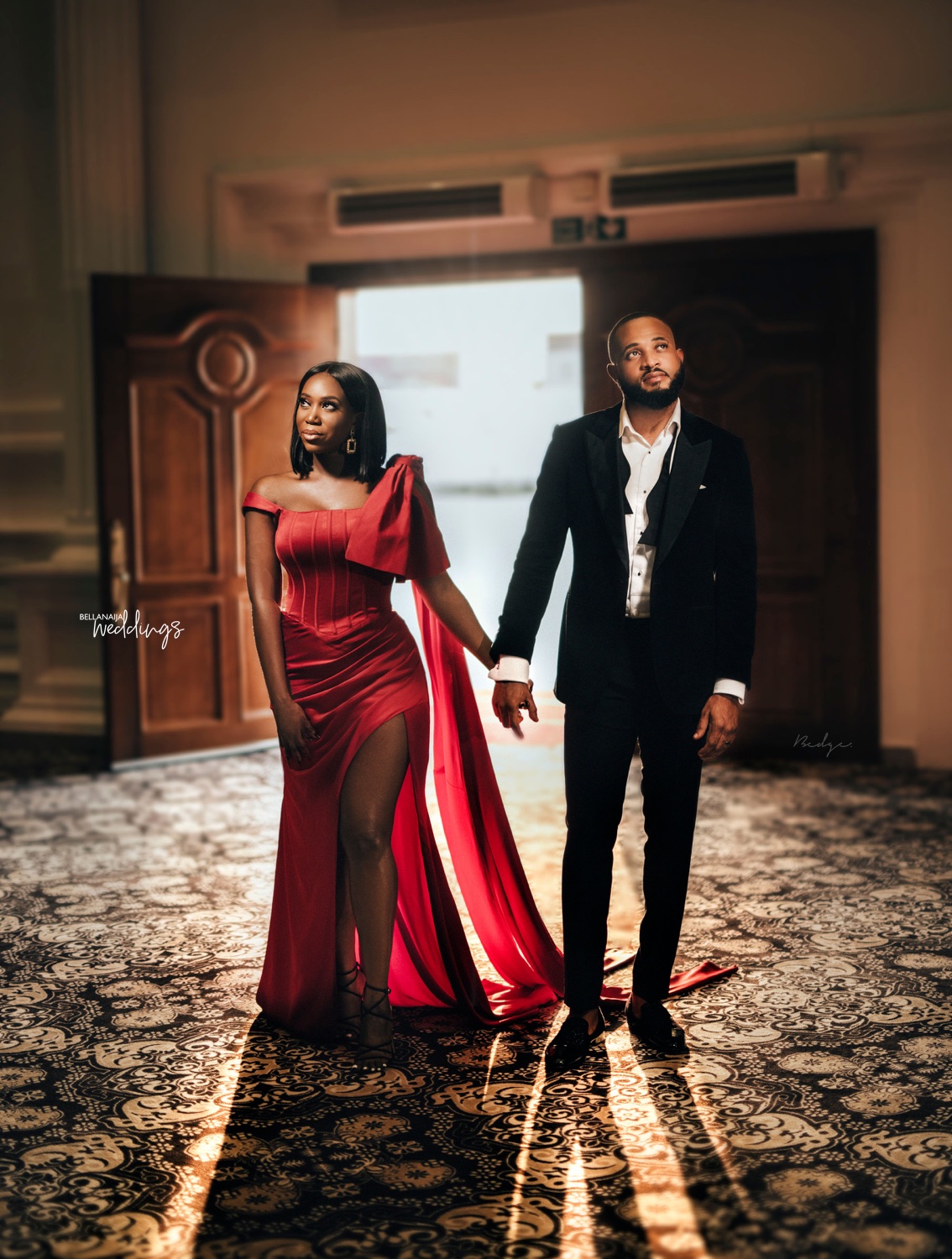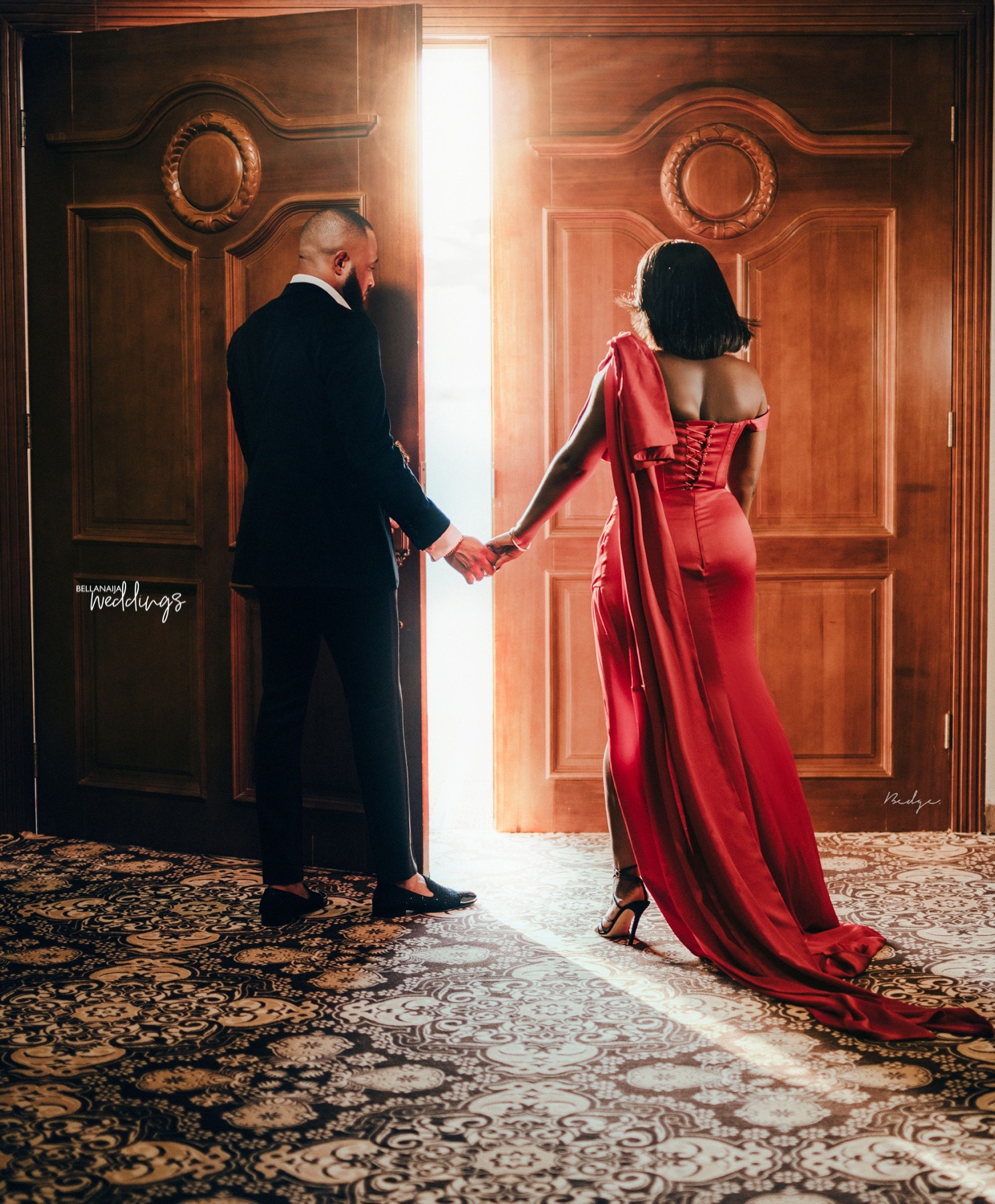 Oluwafemi and I continued to speak on the phone every day via FaceTime. We did not miss a beat. Everything was seamless and organic; the connection and the chemistry. He asked me to be his girlfriend on September 15, 2019. We went on to speak for 6 ½ months before meeting in person on December 29, 2019. During my three-week visit, we met each other's families and enjoyed quality time with one another. He proposed January 7, 2020, and I am still on cloud nine. Our story will continue to be written by God's grace and I'm thankful for the process throughout this journey.

This is a testament to a father's love and God's perfect timing. I'm excited to spend the rest of my life with Oluwafemi. I'm looking forward to living in the same house together and I couldn't have asked for a better soul mate.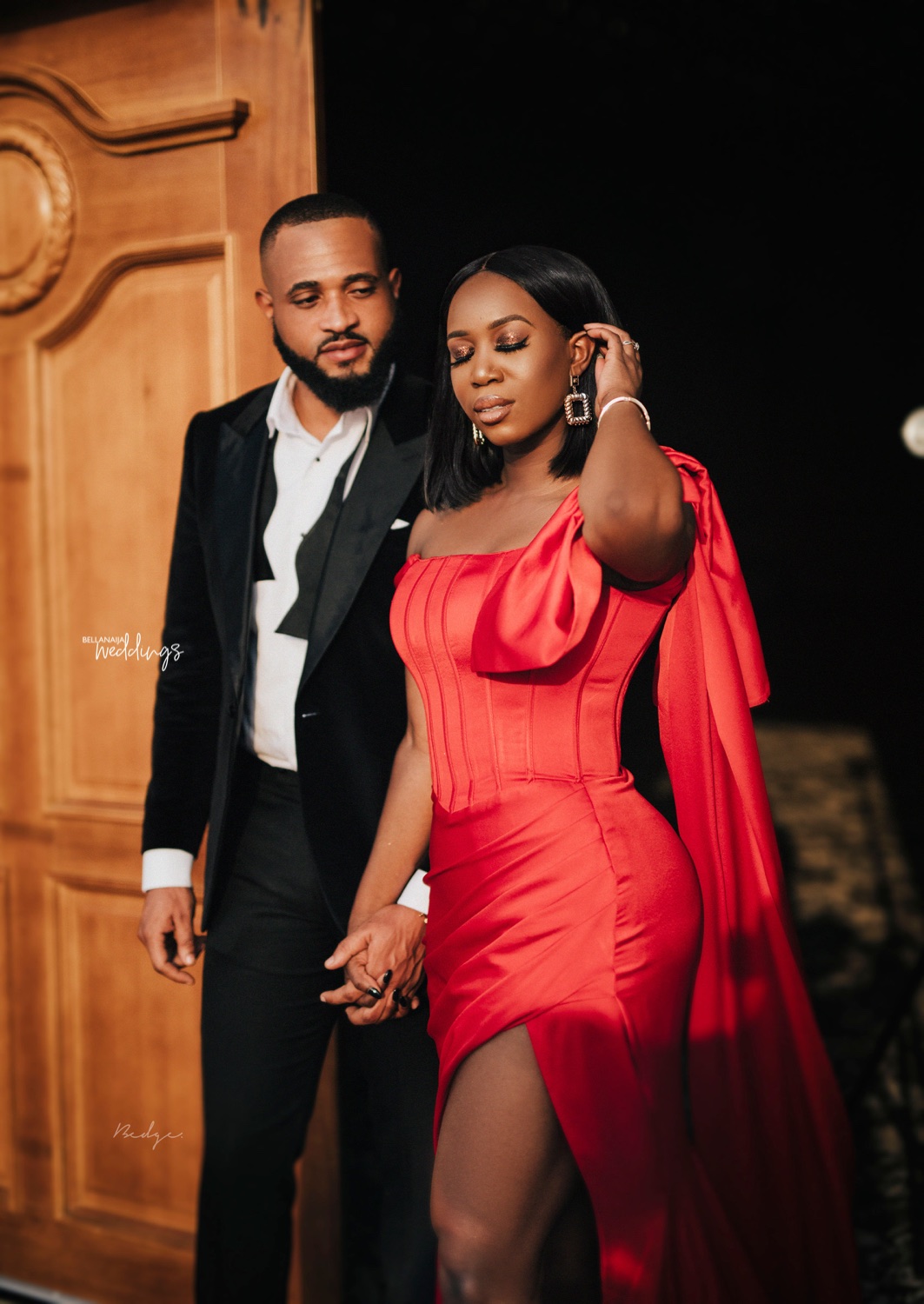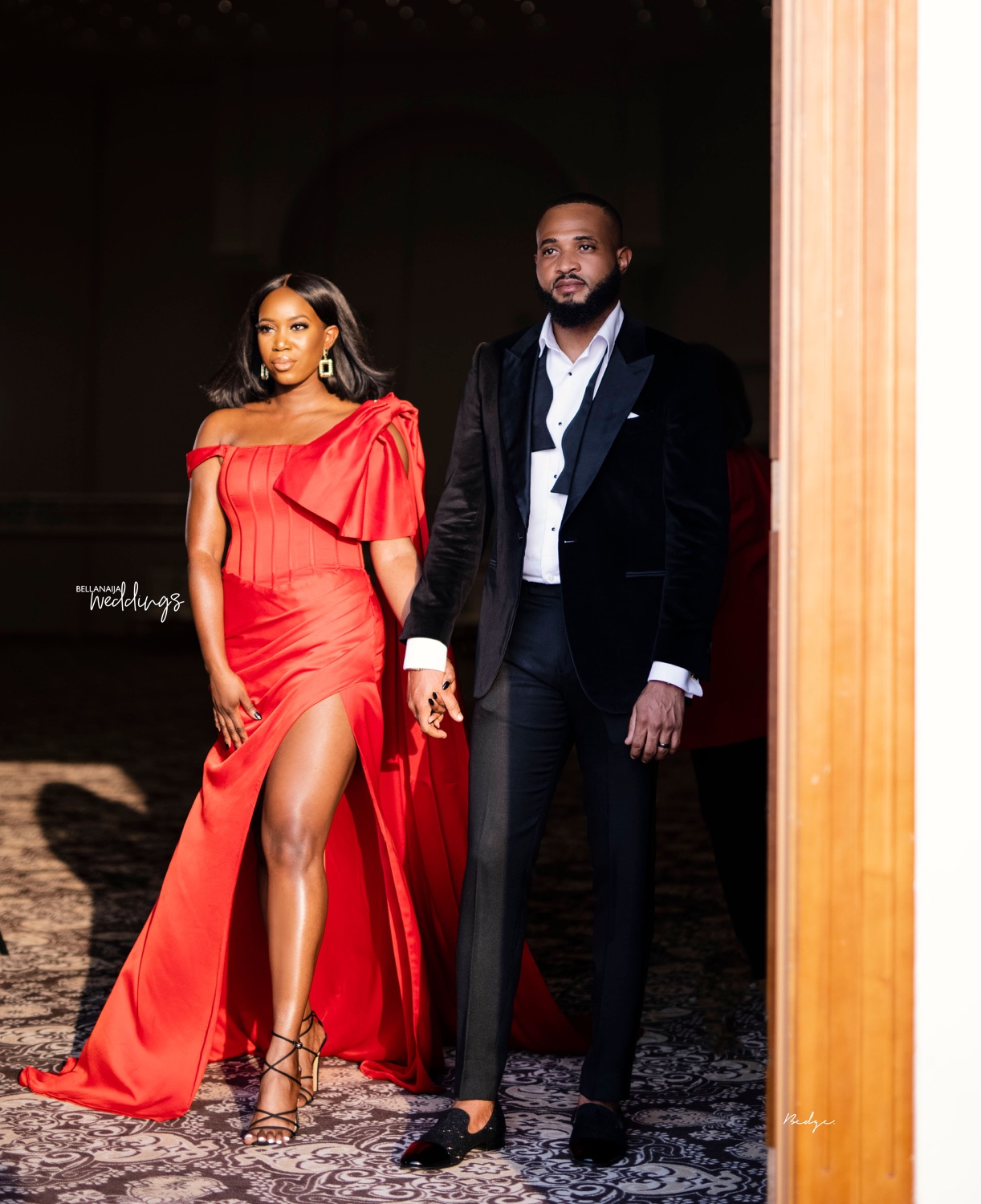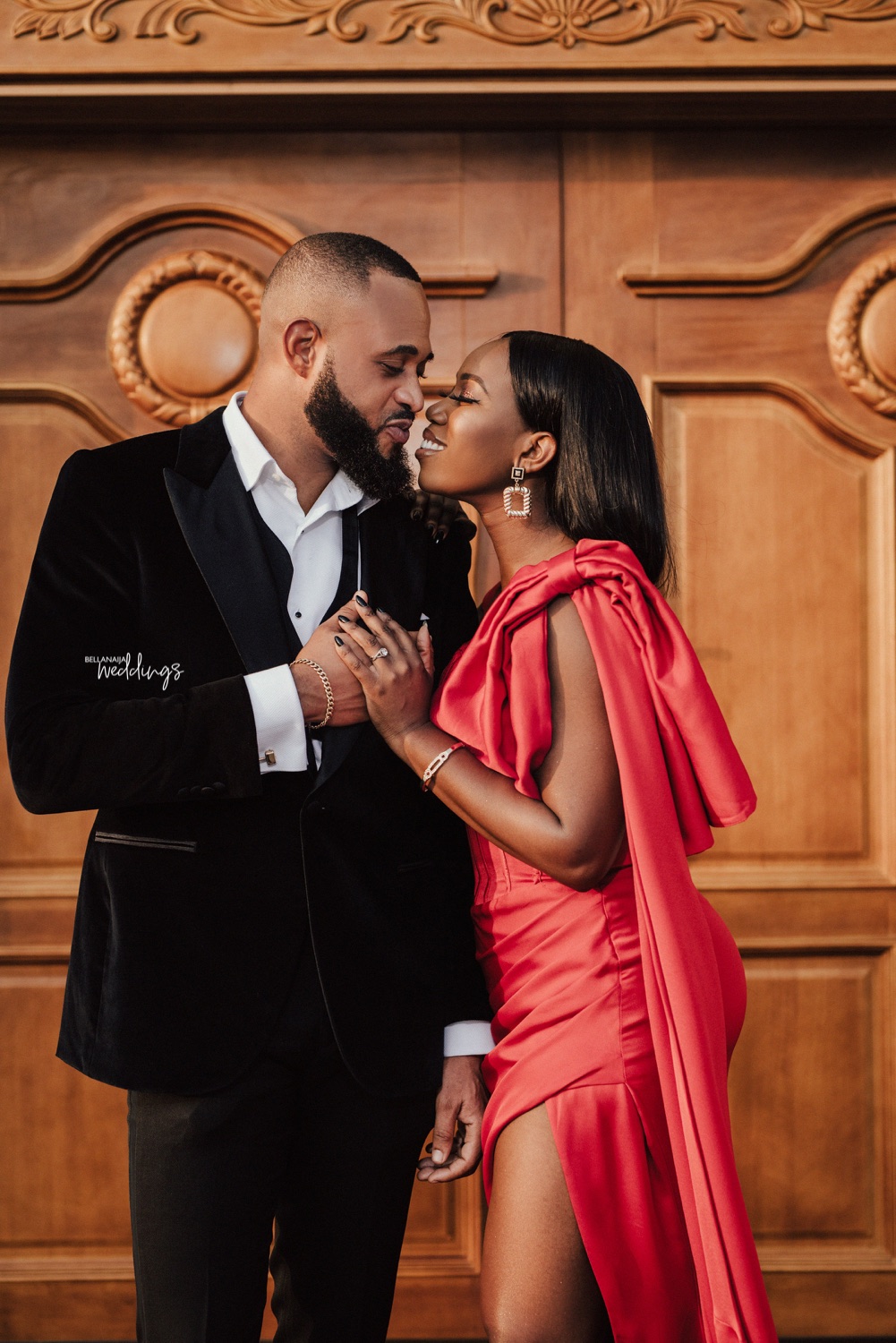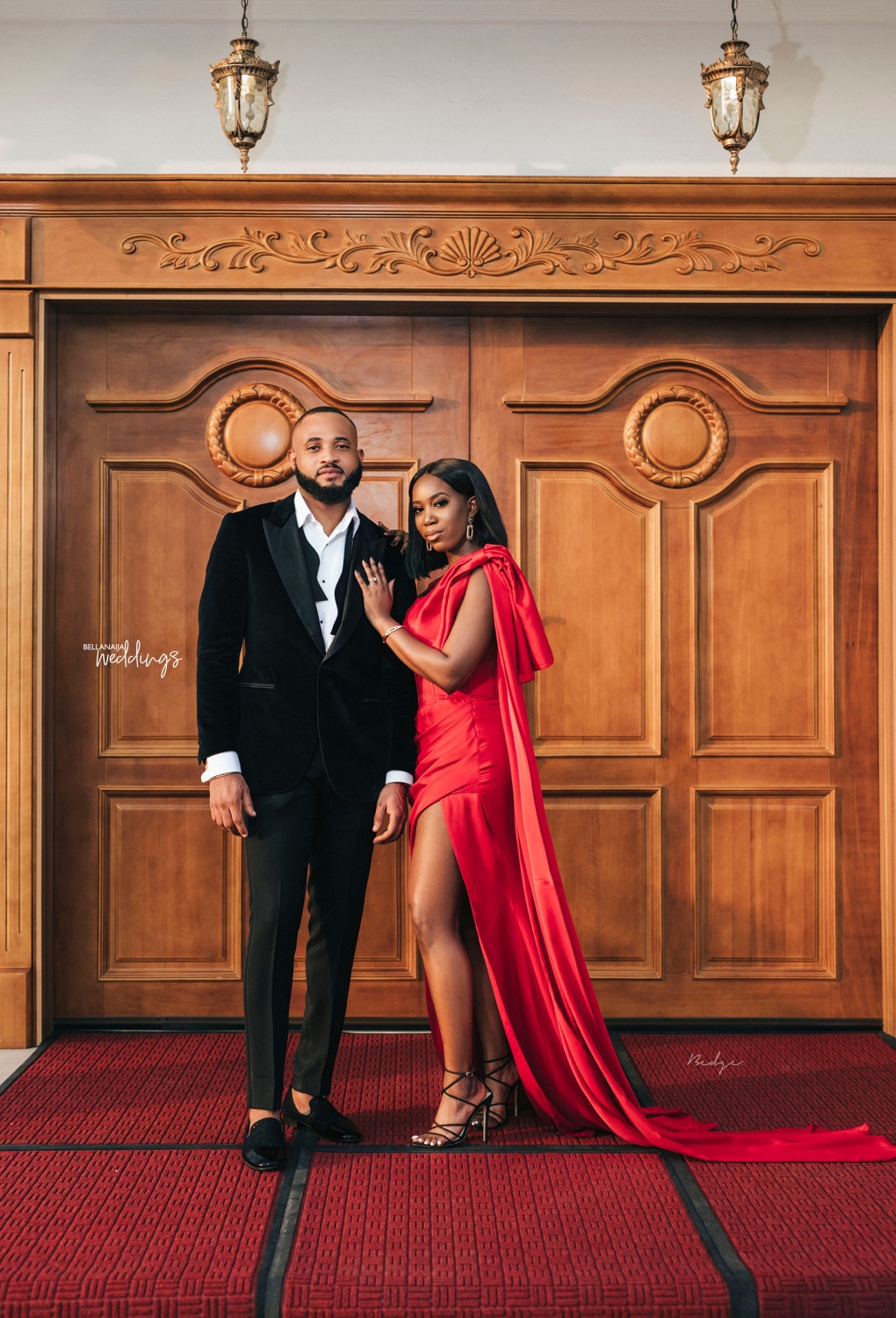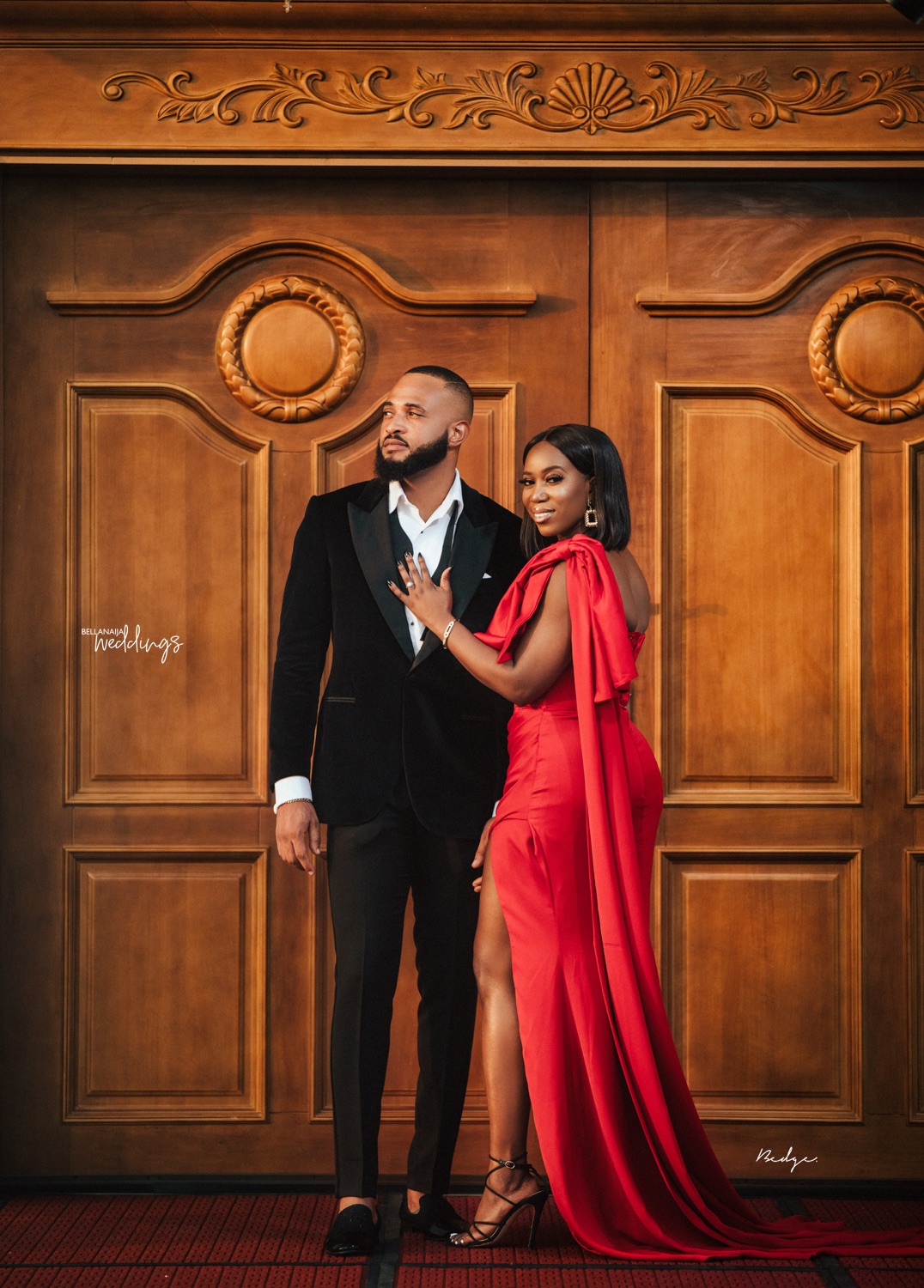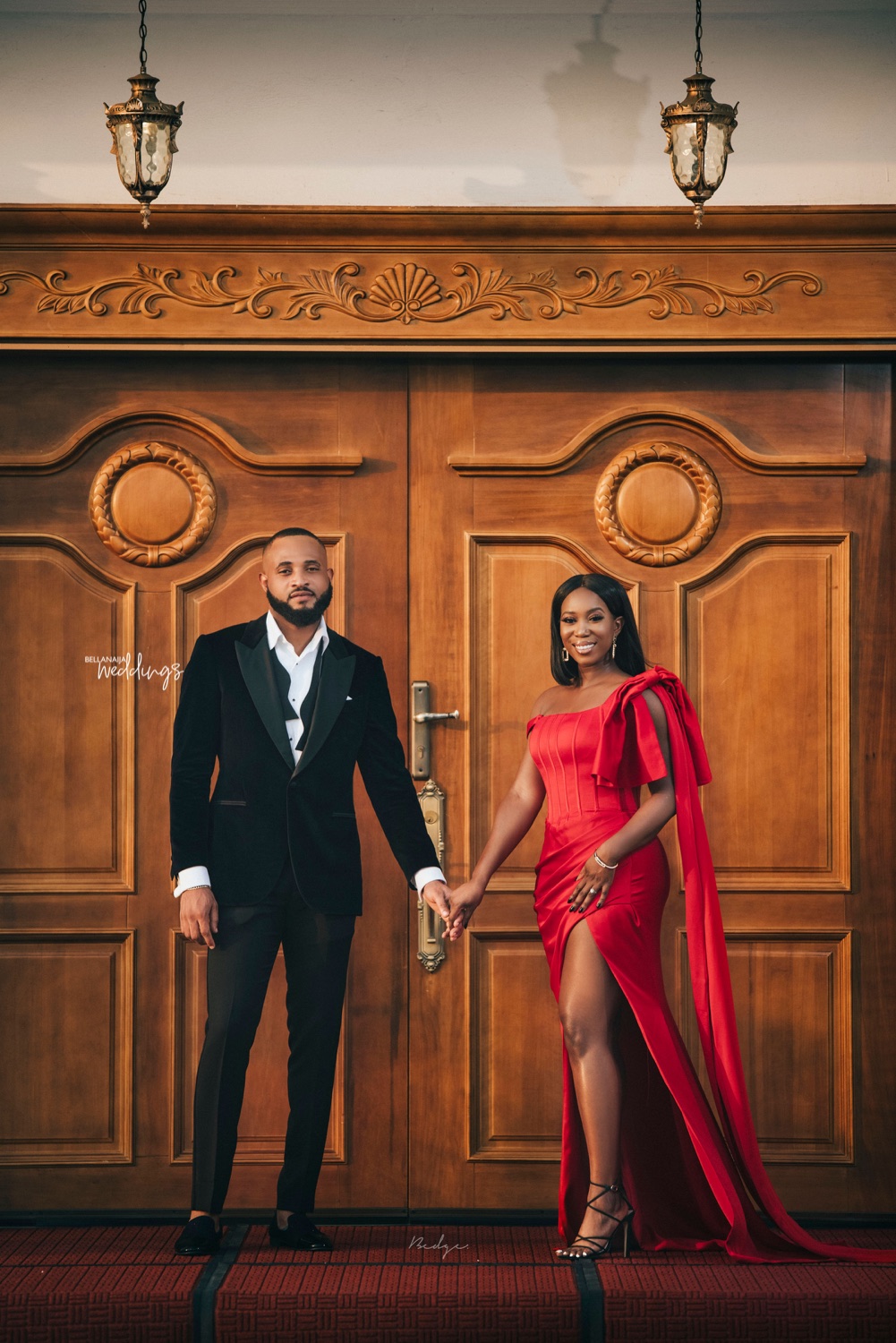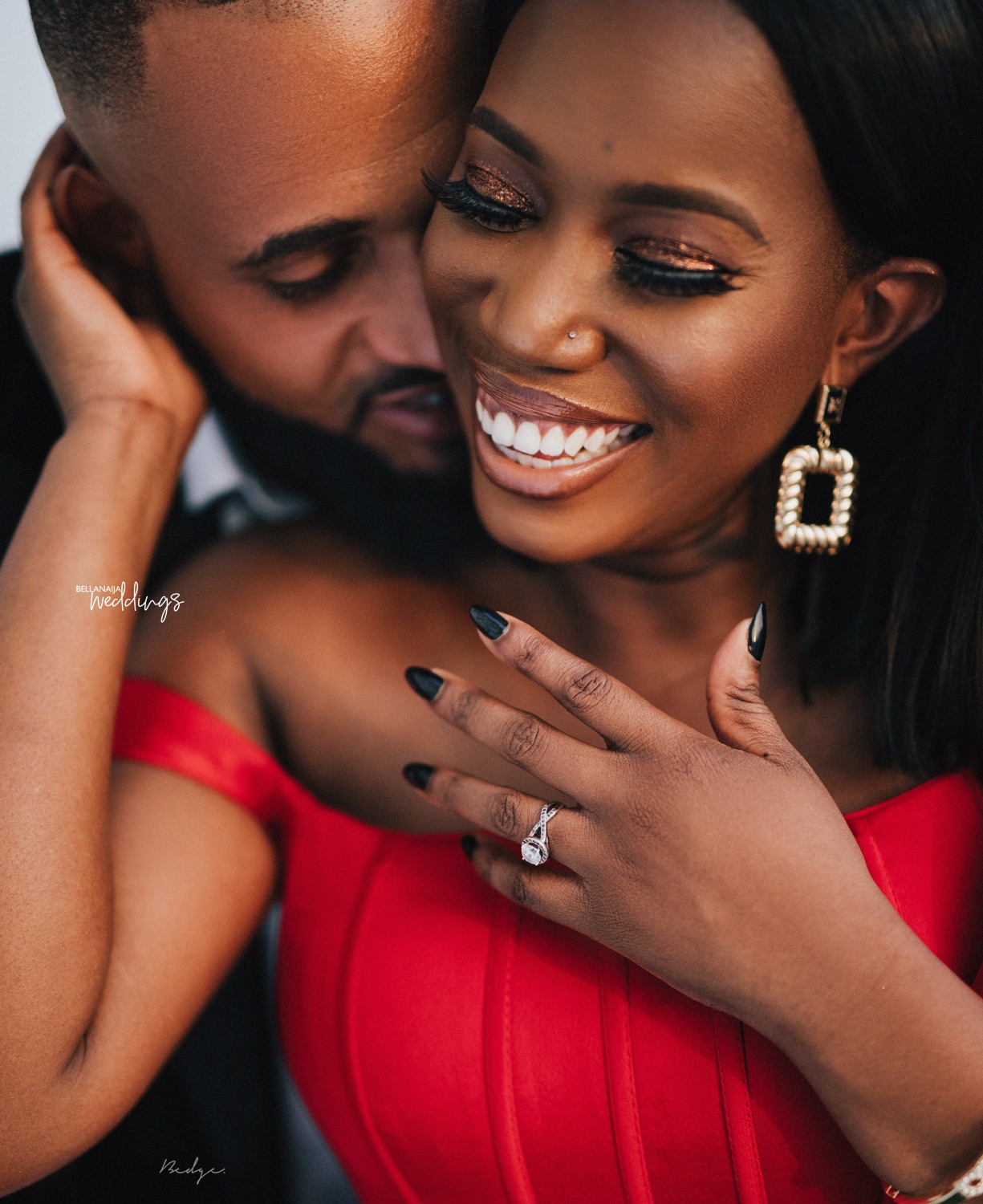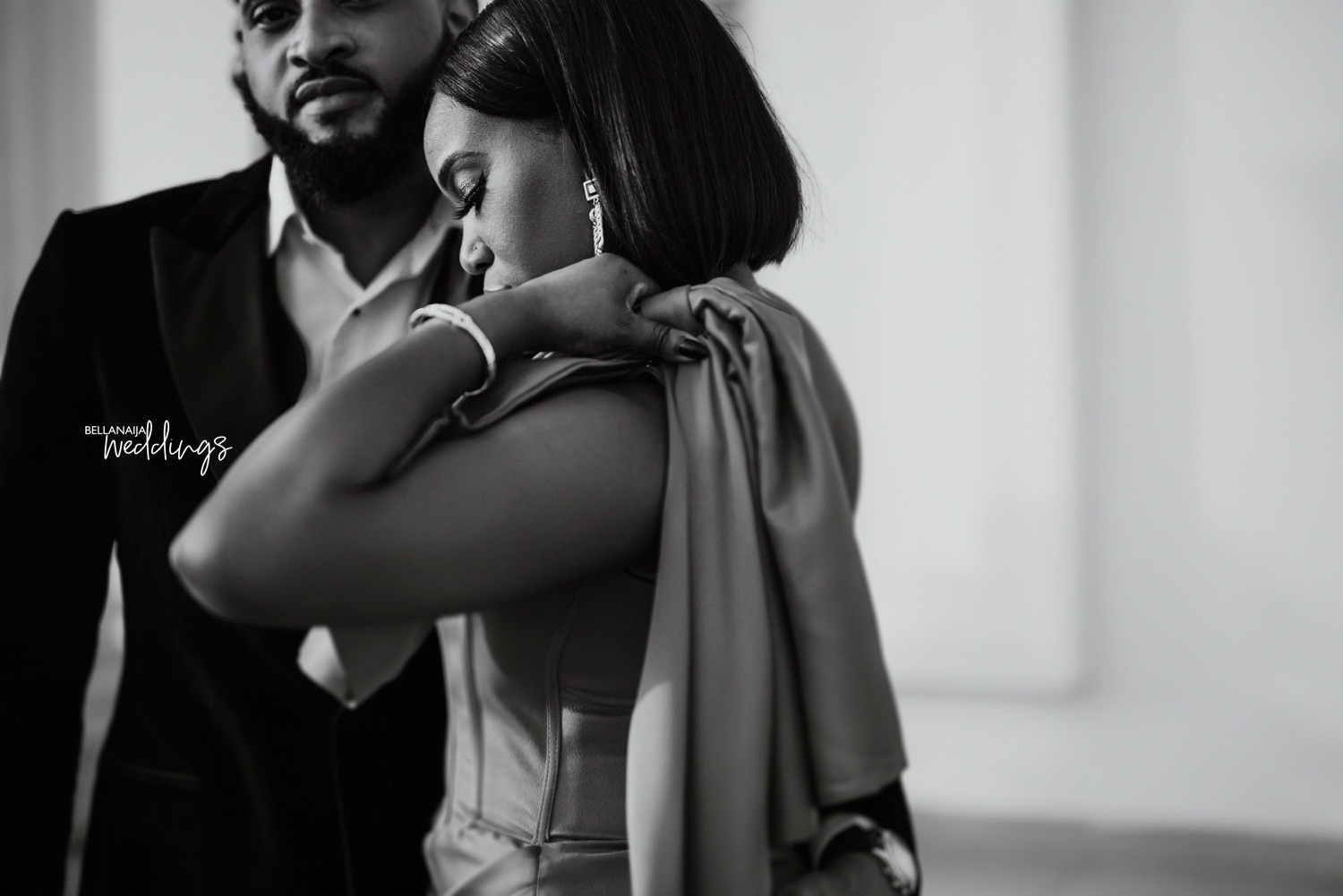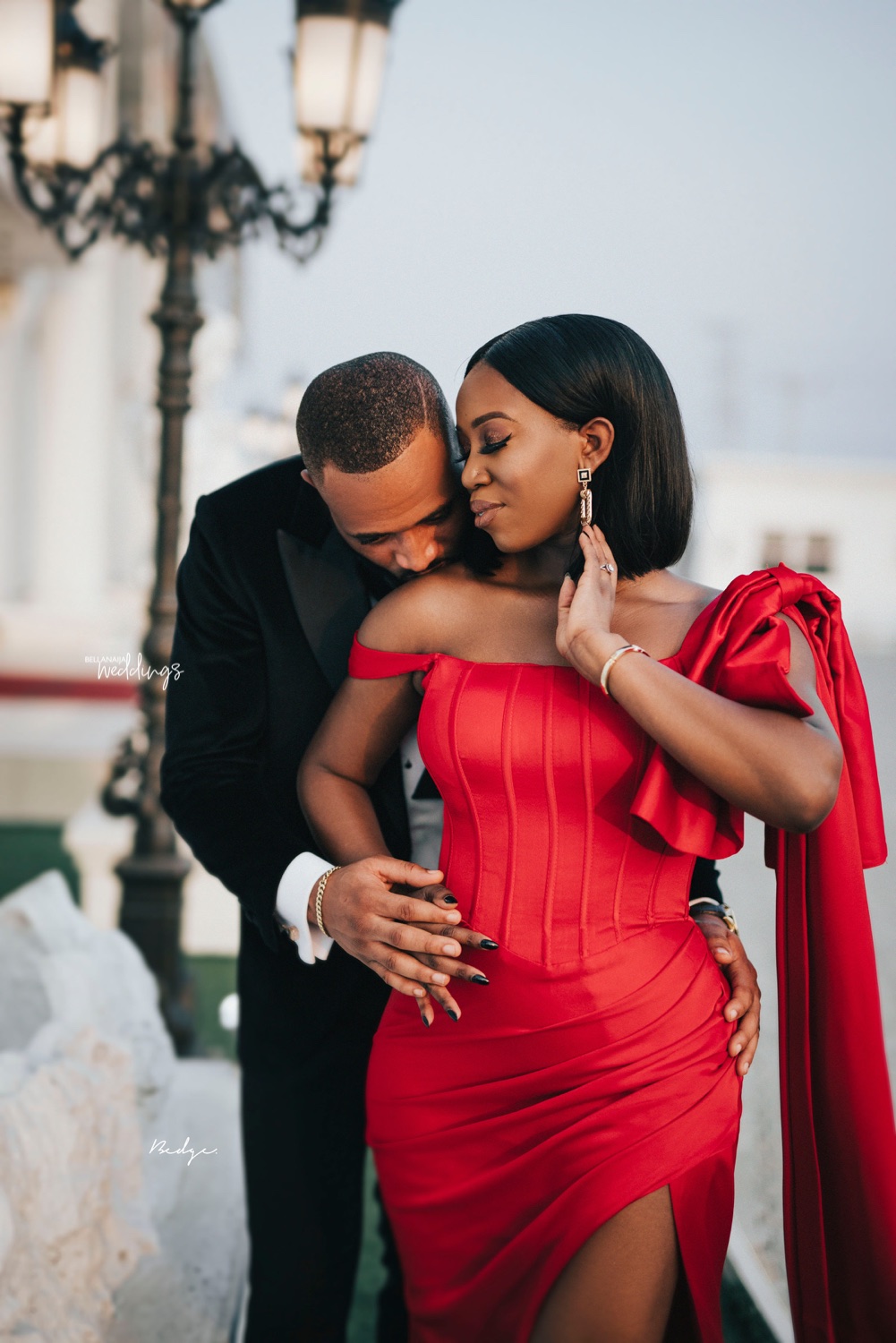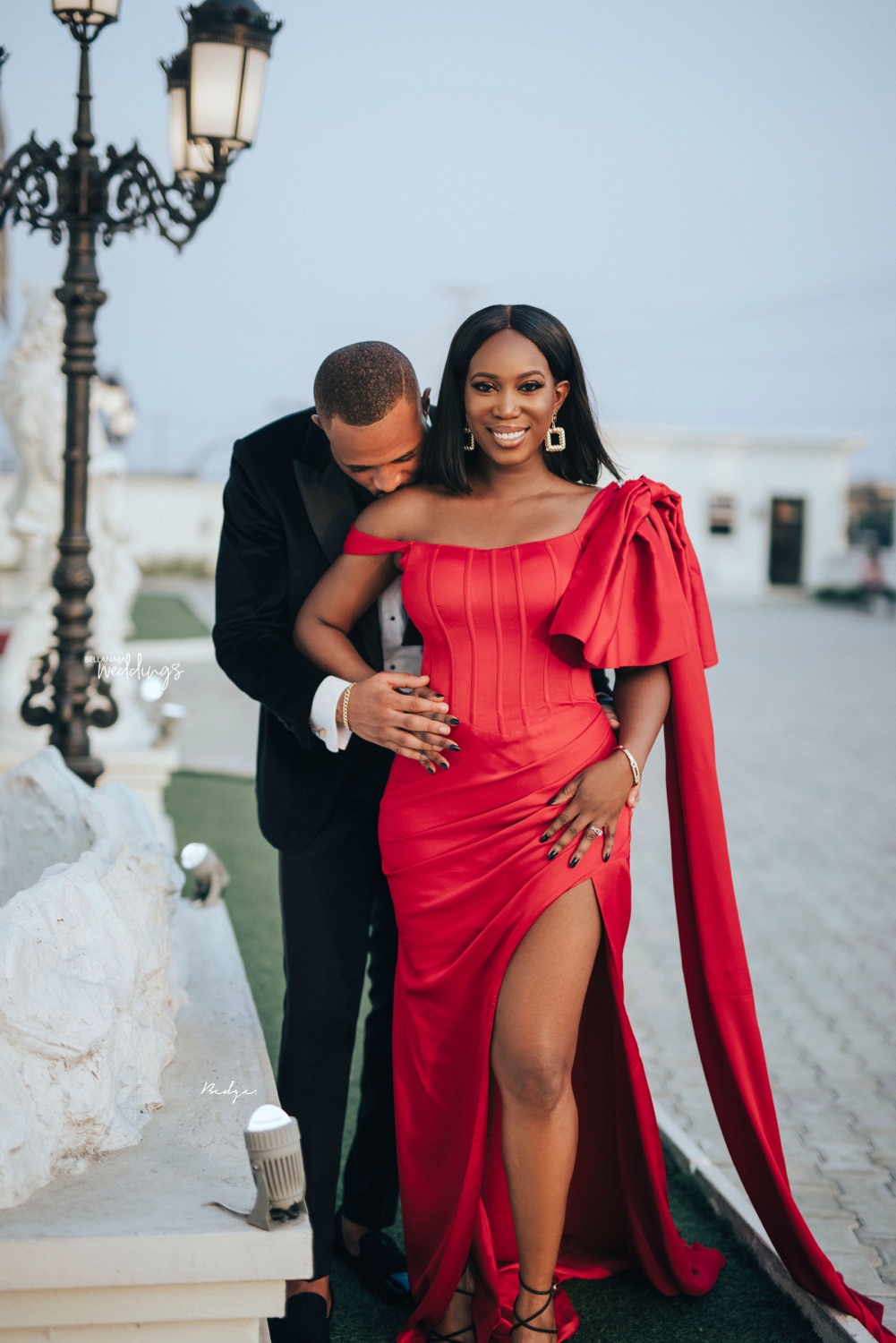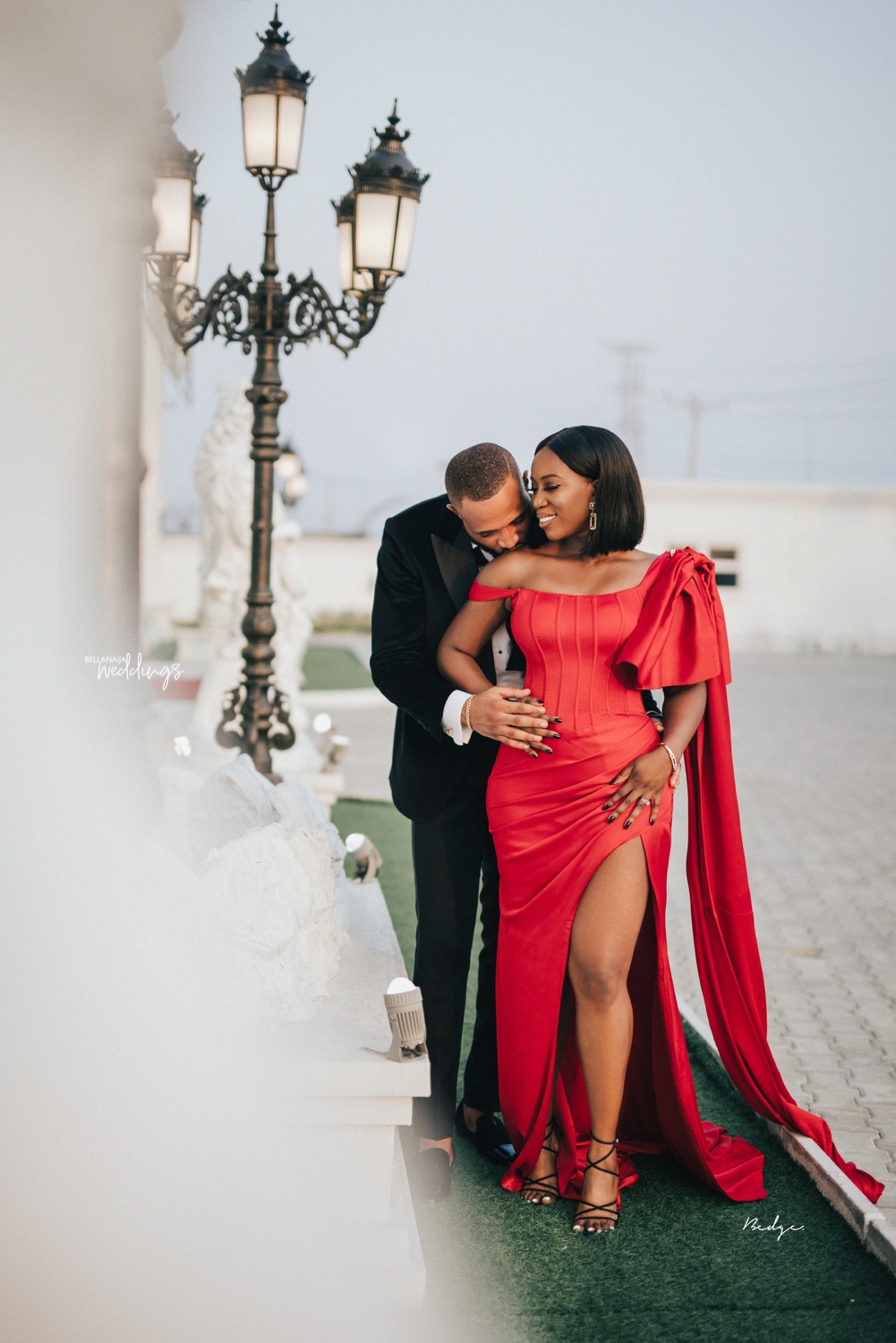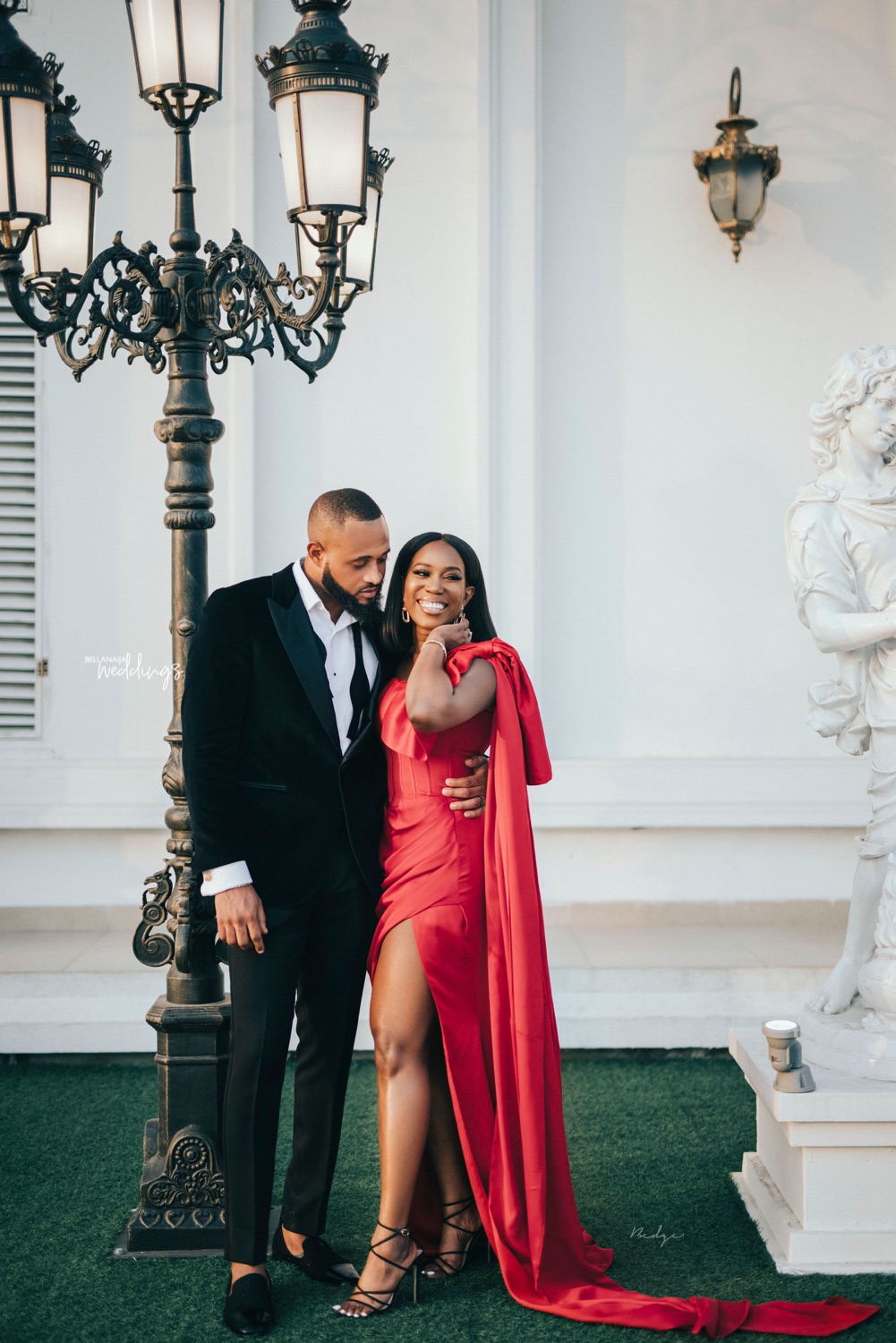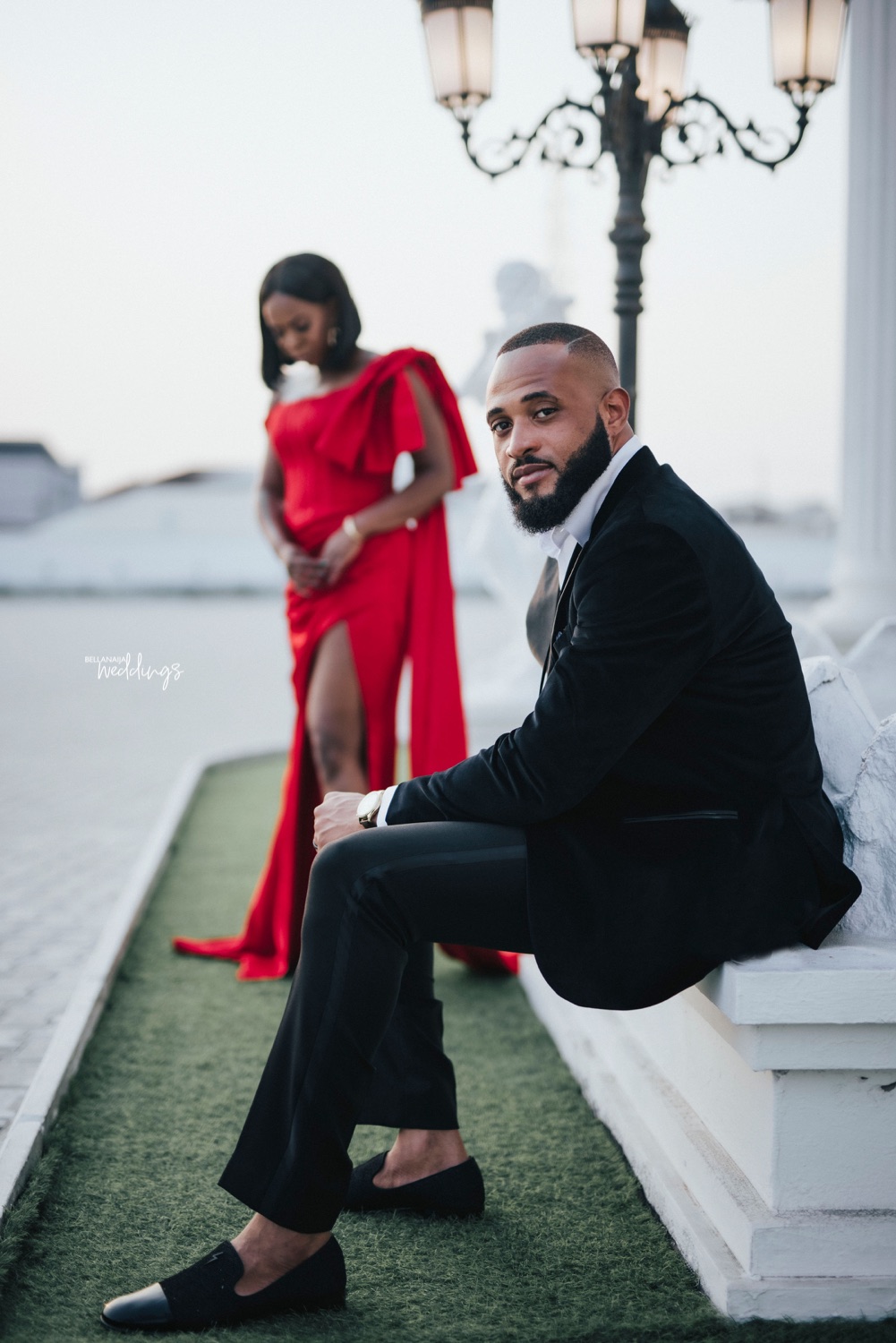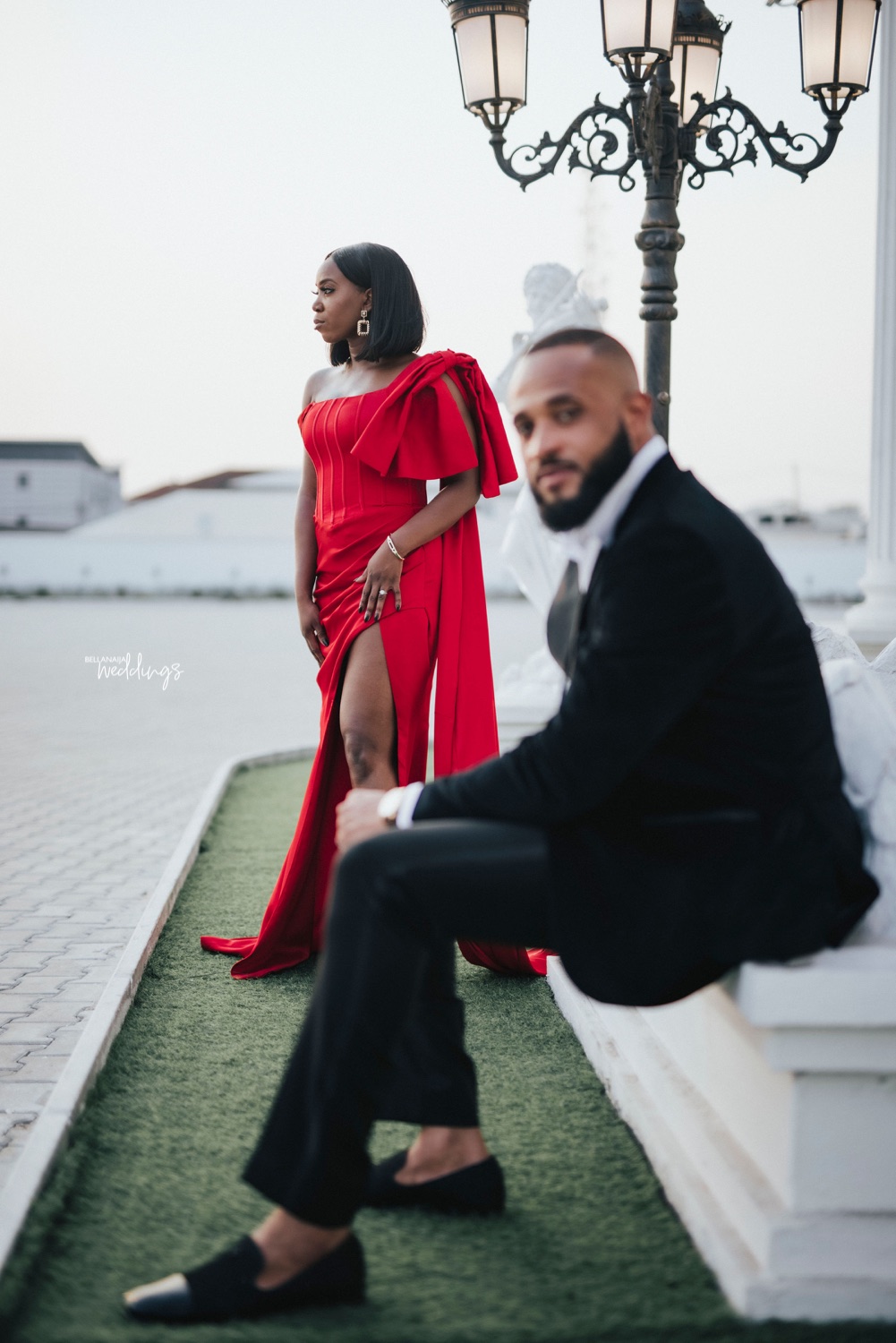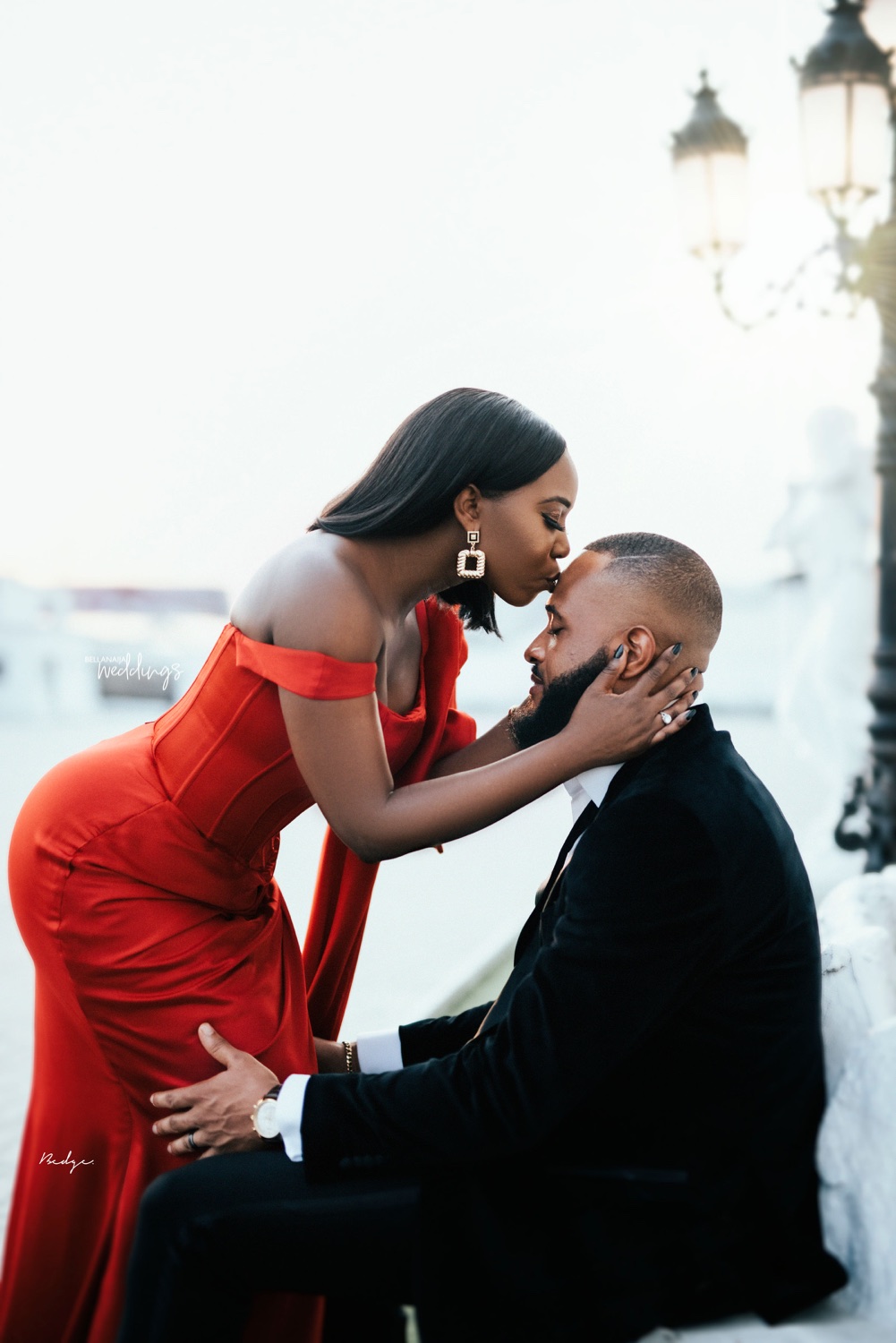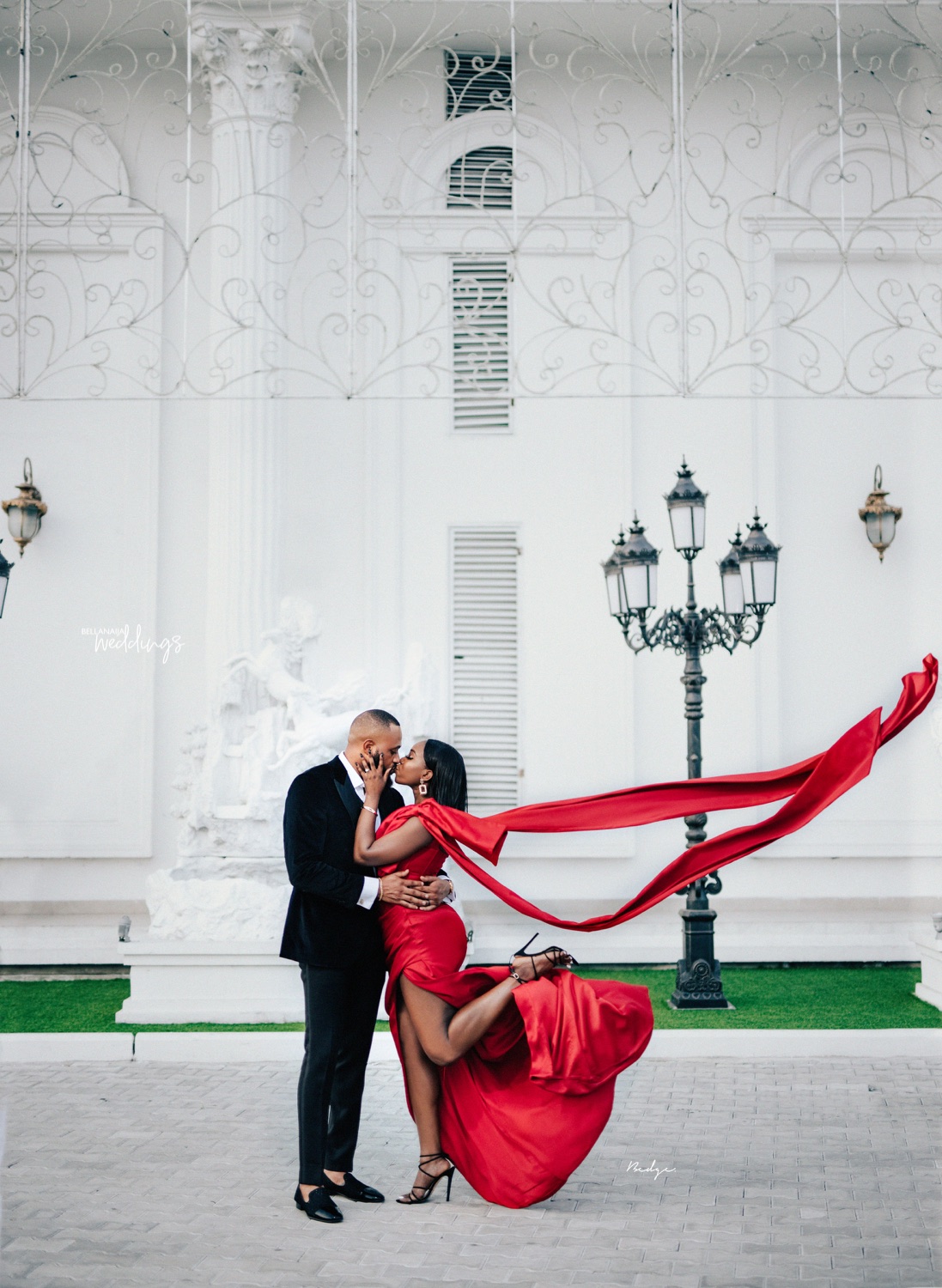 Credits
Photography: @bedgepictures
Planner: @trendybeevents
Makeup: @beautybyqueen
Venue: @themonarcheventcentre