Friends who play cupid are amongst our top 10 favourite people and today we've got a beautiful love story to drool over, thanks to one of such friends.
Ibukun and Ibukun are now on their way to forever after the gentleman popped the big question to his namesake and heartthrob! A mutual friend was instrumental in their meeting and Ibukun, as a sharp guy, took the next step and shot his shot.
It certainly was successful as he has taken that step even further by asking her to marry him. Ibukun set up a beautiful surprise proposal with the help of their mutual friend who matched them. Of course, it was a resounding yes! We can't get over the beauty and thoughtfulness that went into their sweet #BNBling moment. Their sweet love story and proposal photos have us smiling from ear to ear. We bet you'll love them too.
Enjoy their #BNBling moment and love story below.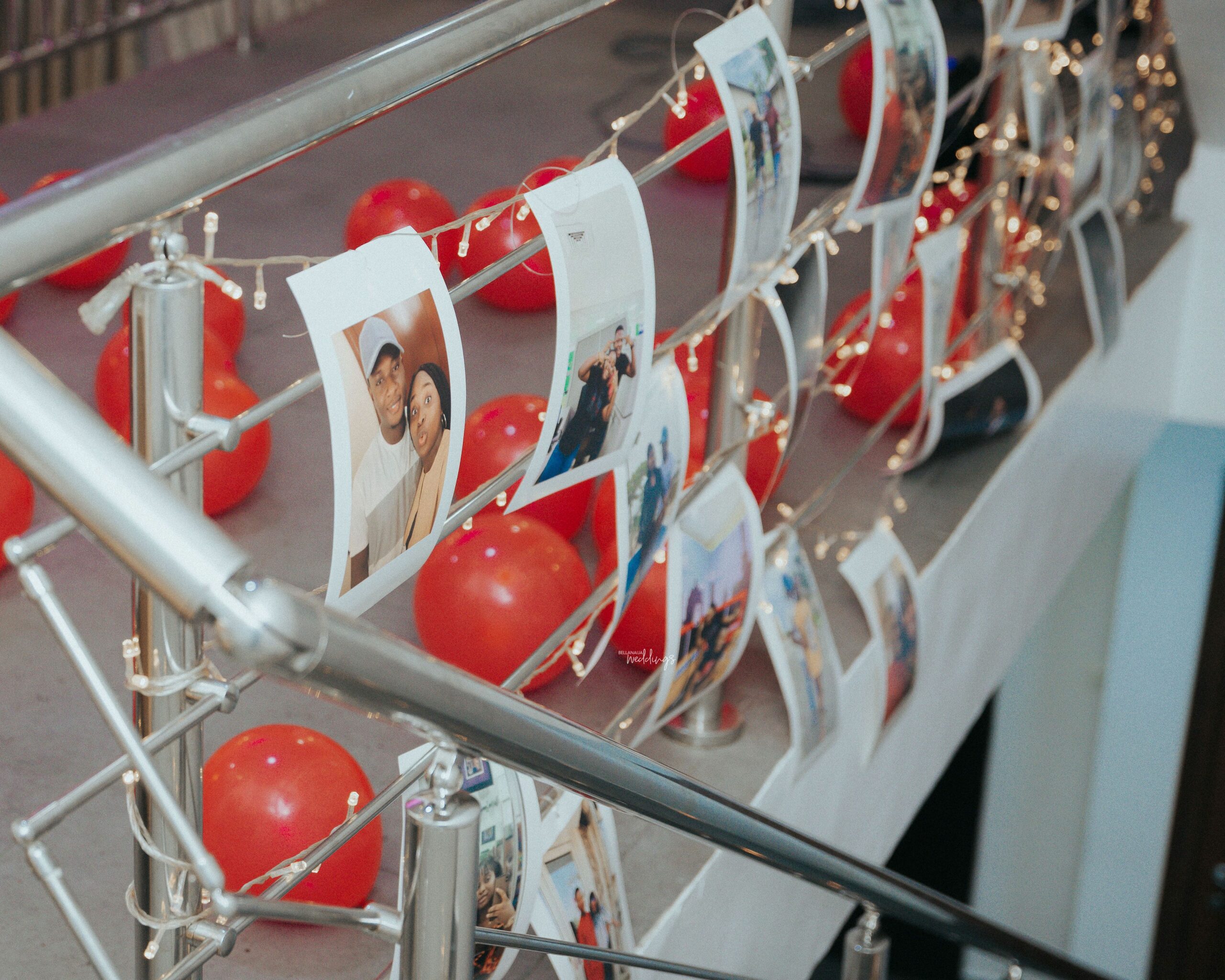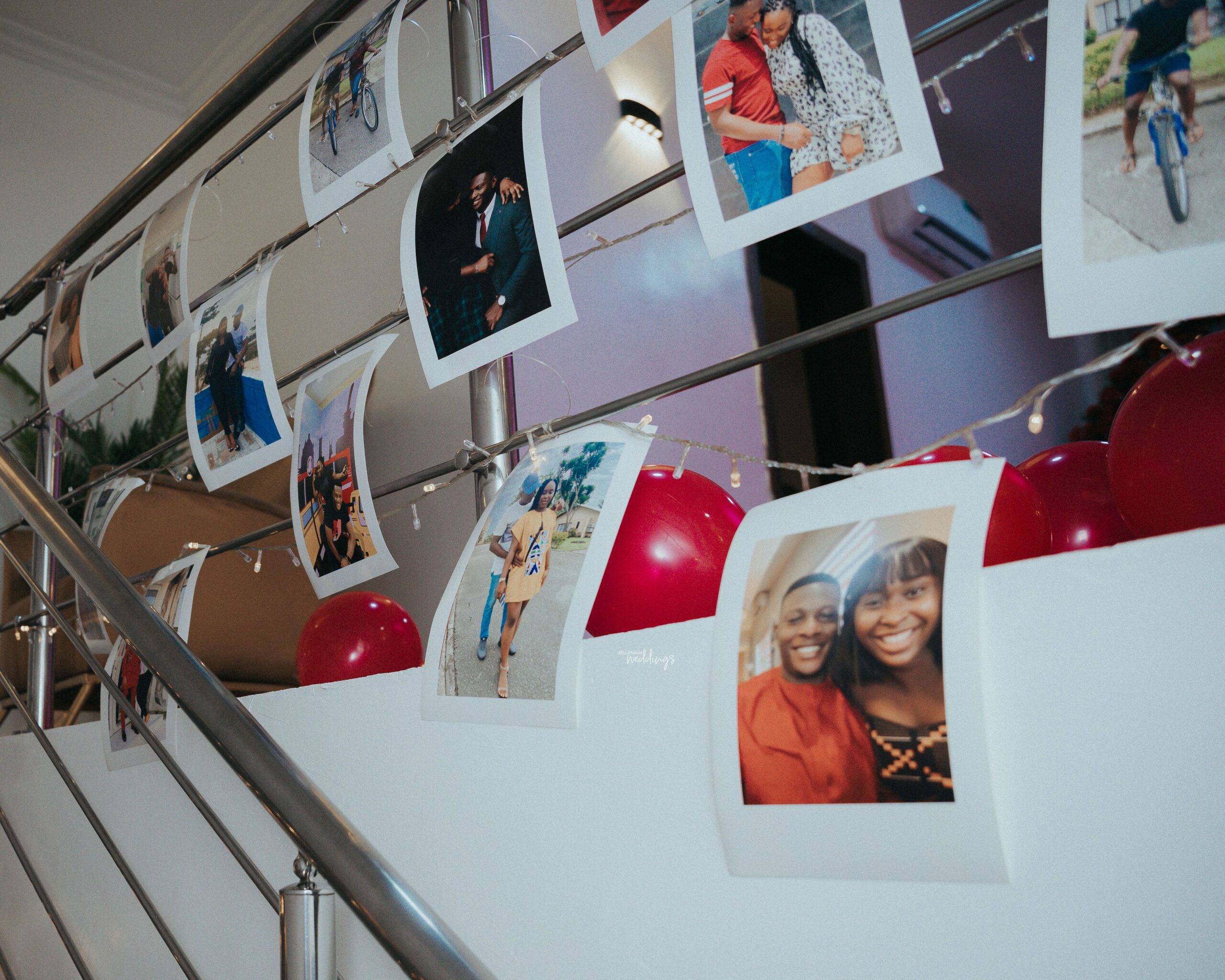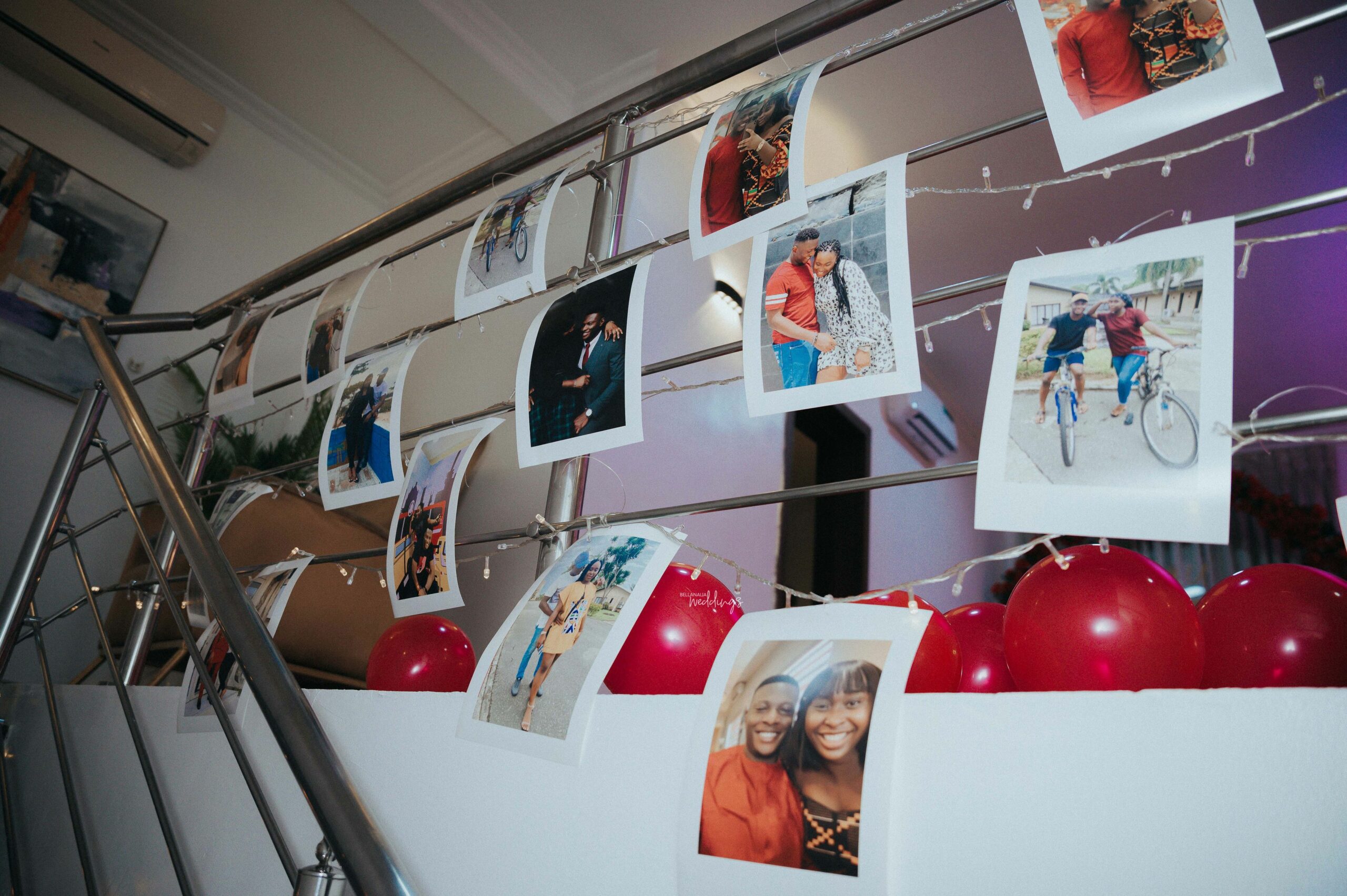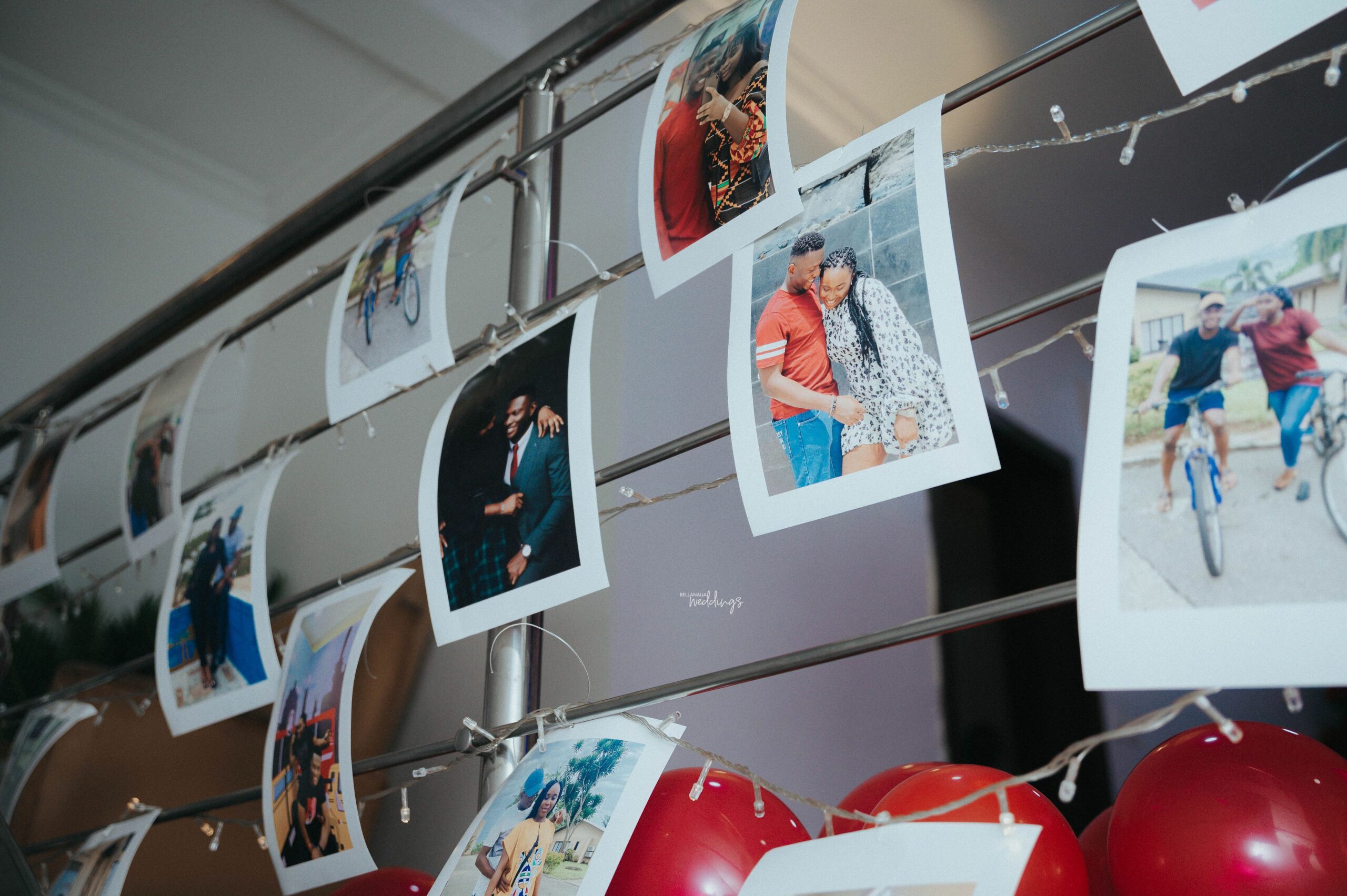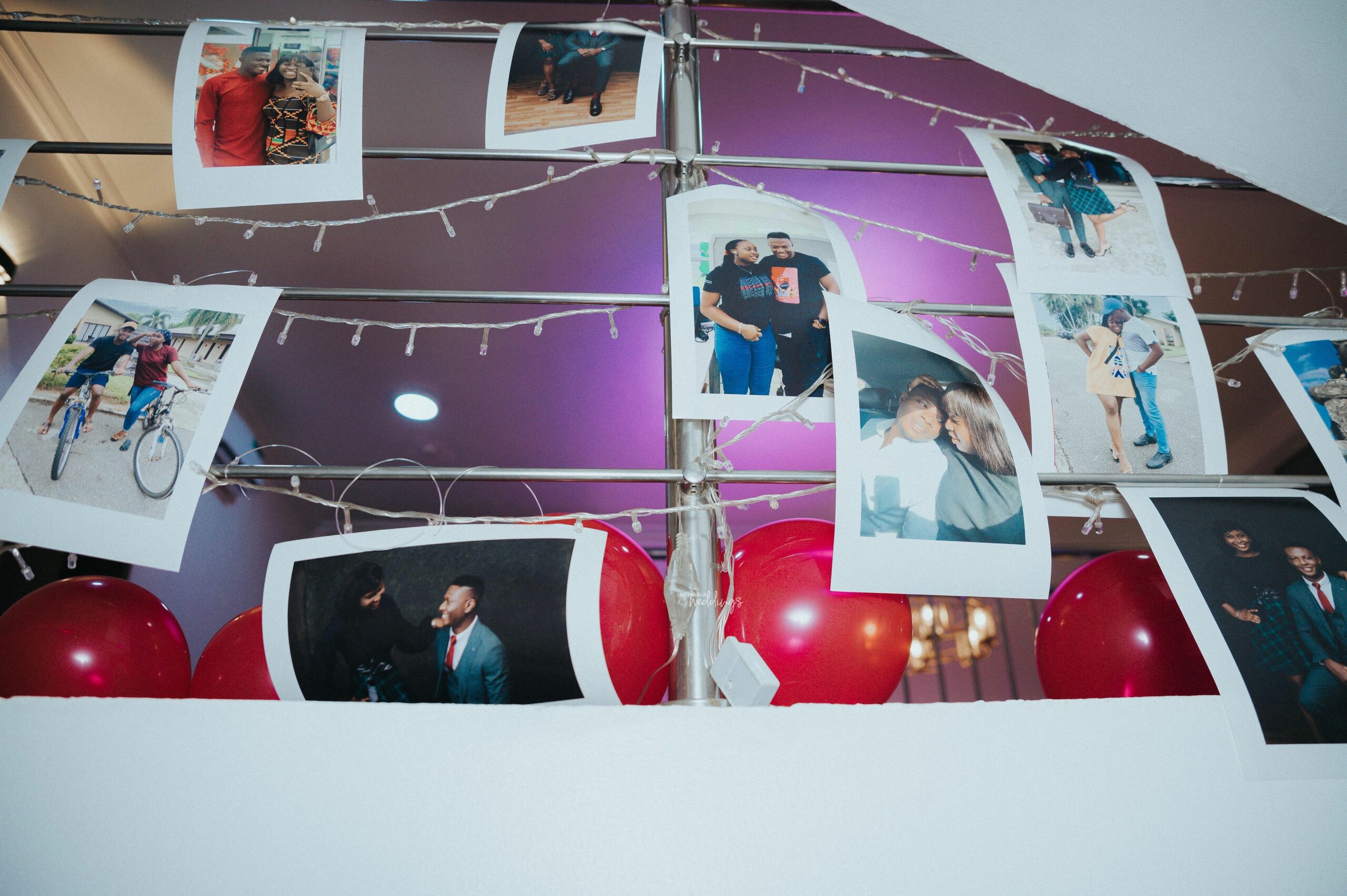 Their love story as shared by Ibukun:
We met on a Monday morning at my workplace after a mutual friend (who coincidentally planned our proposal by the way) told me that he had been asking about me and wanted to meet.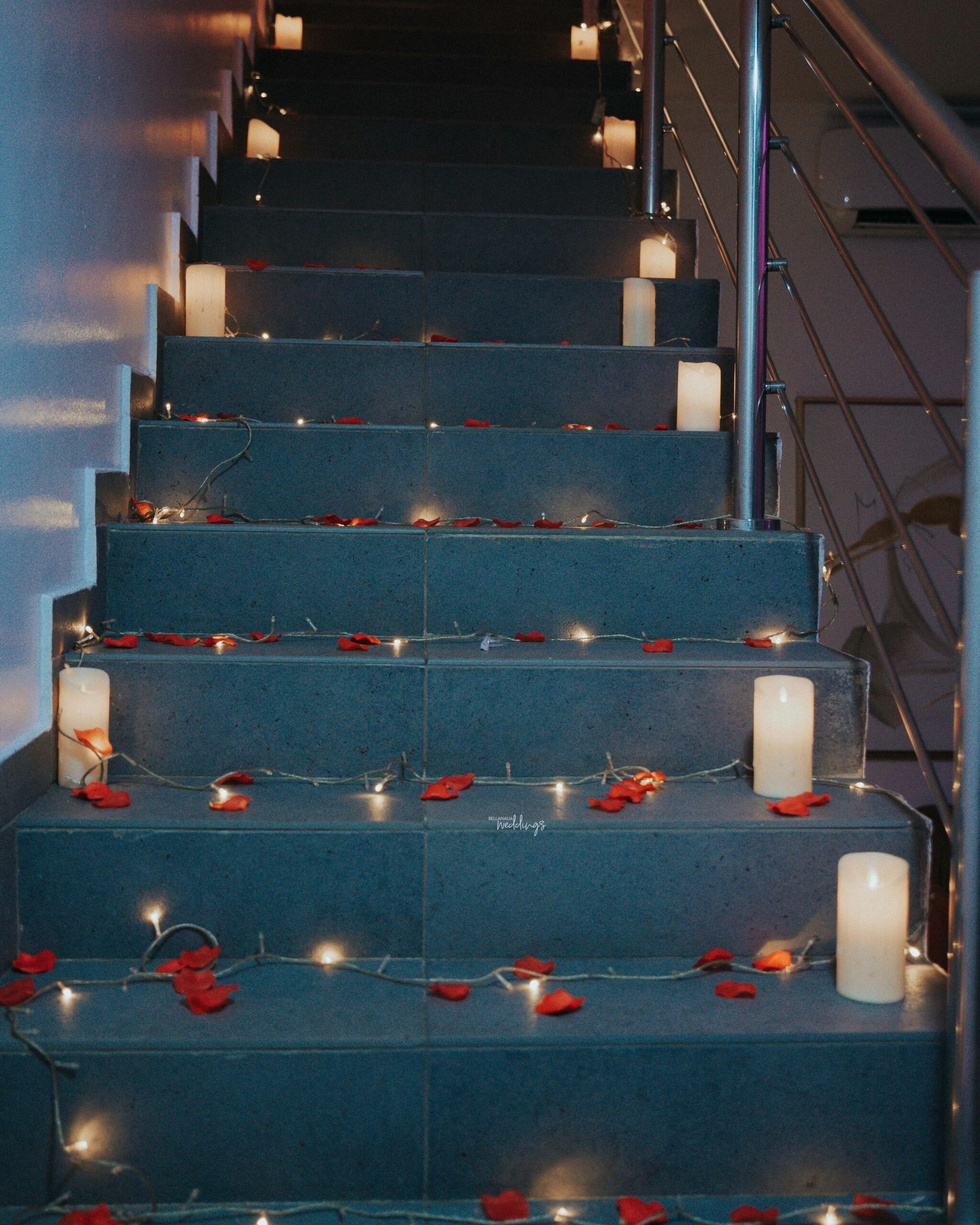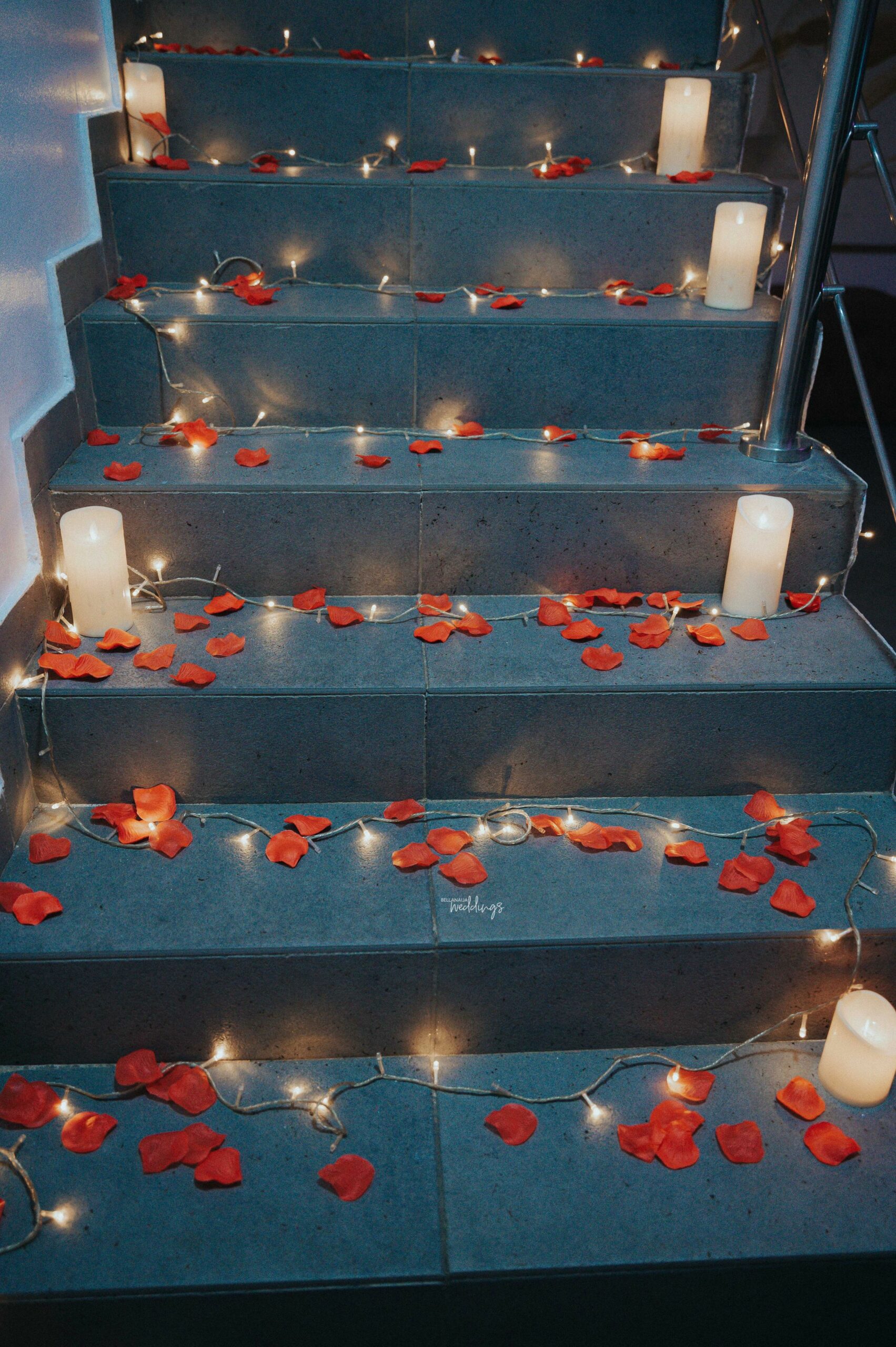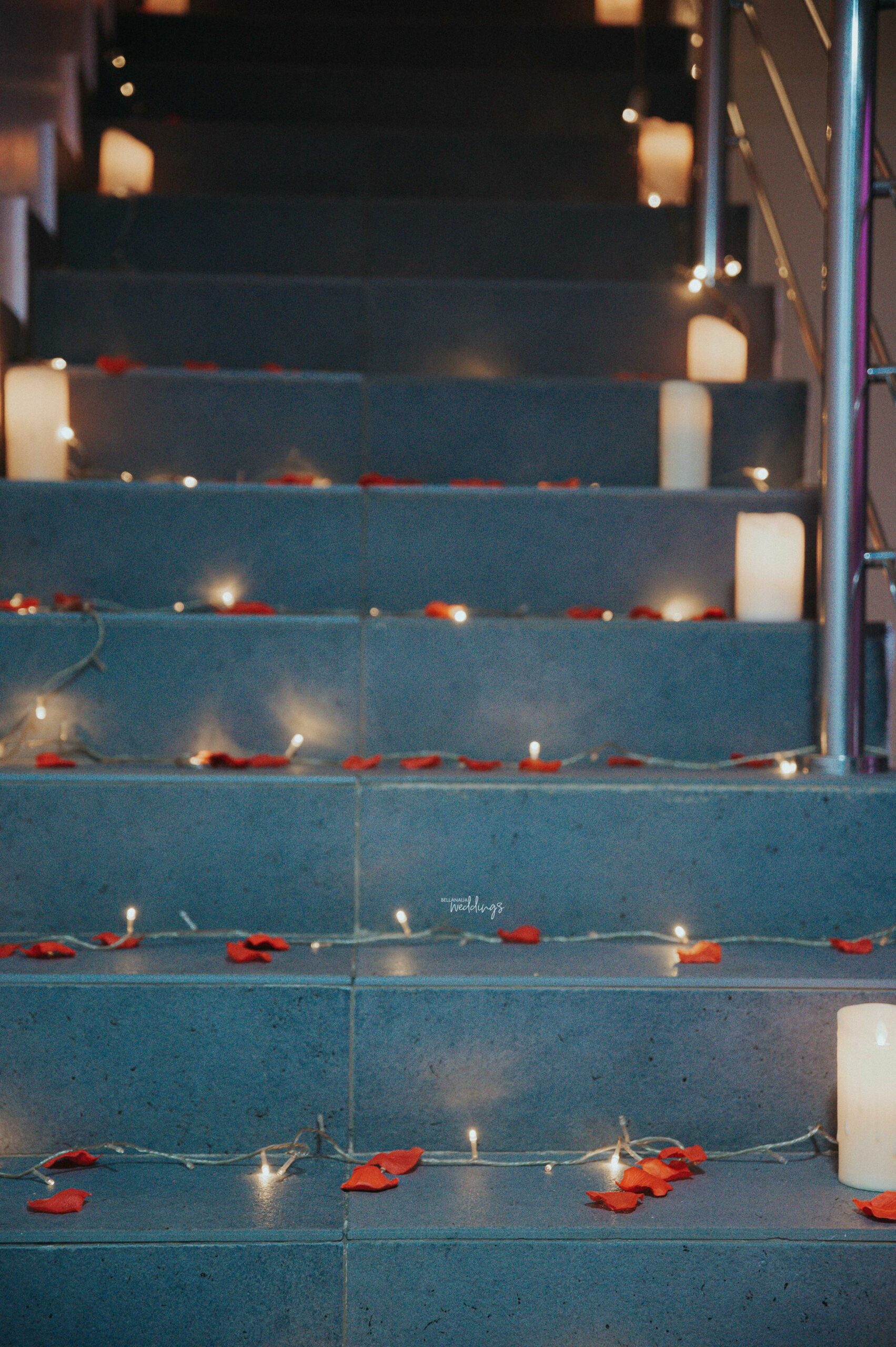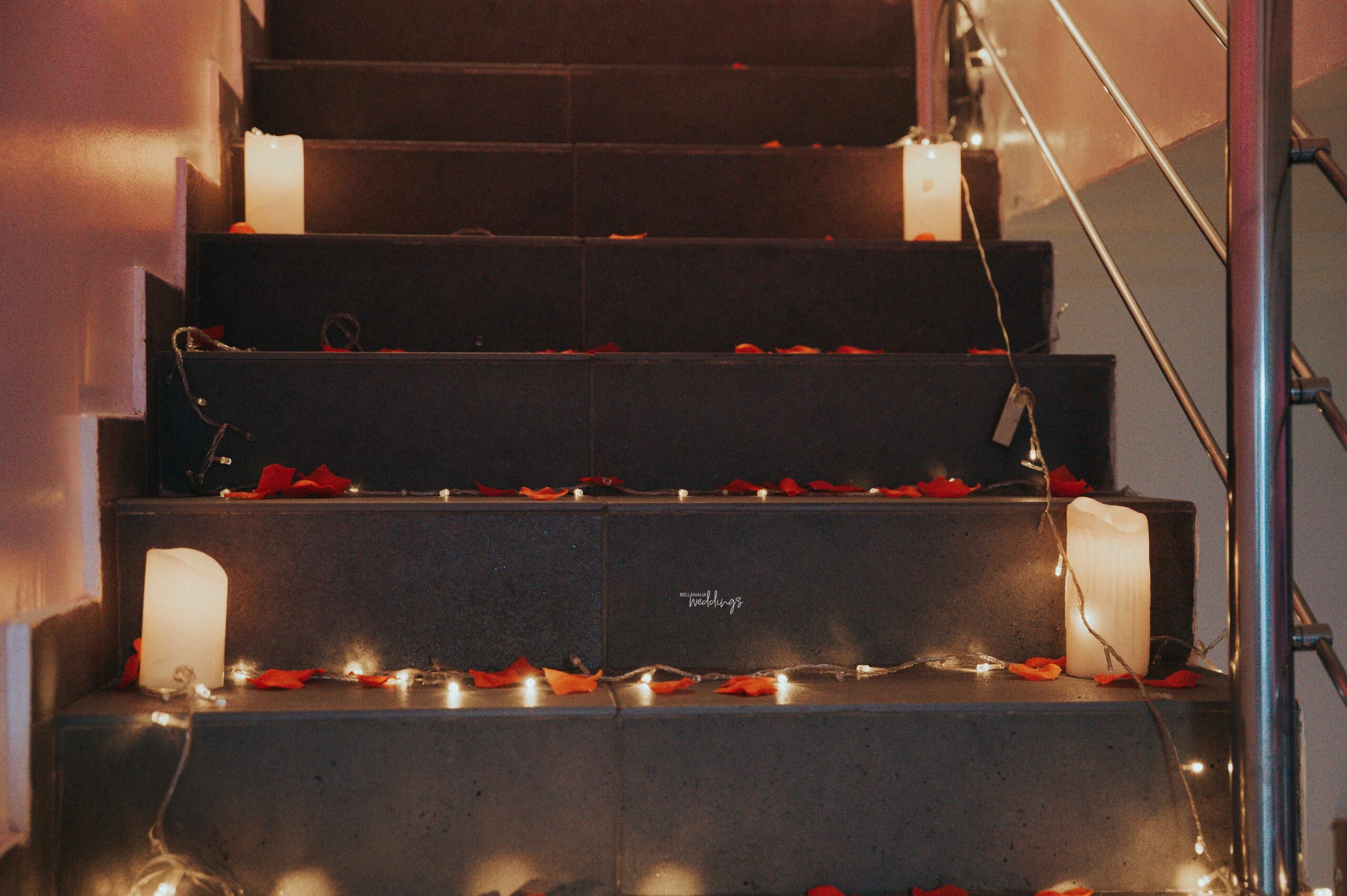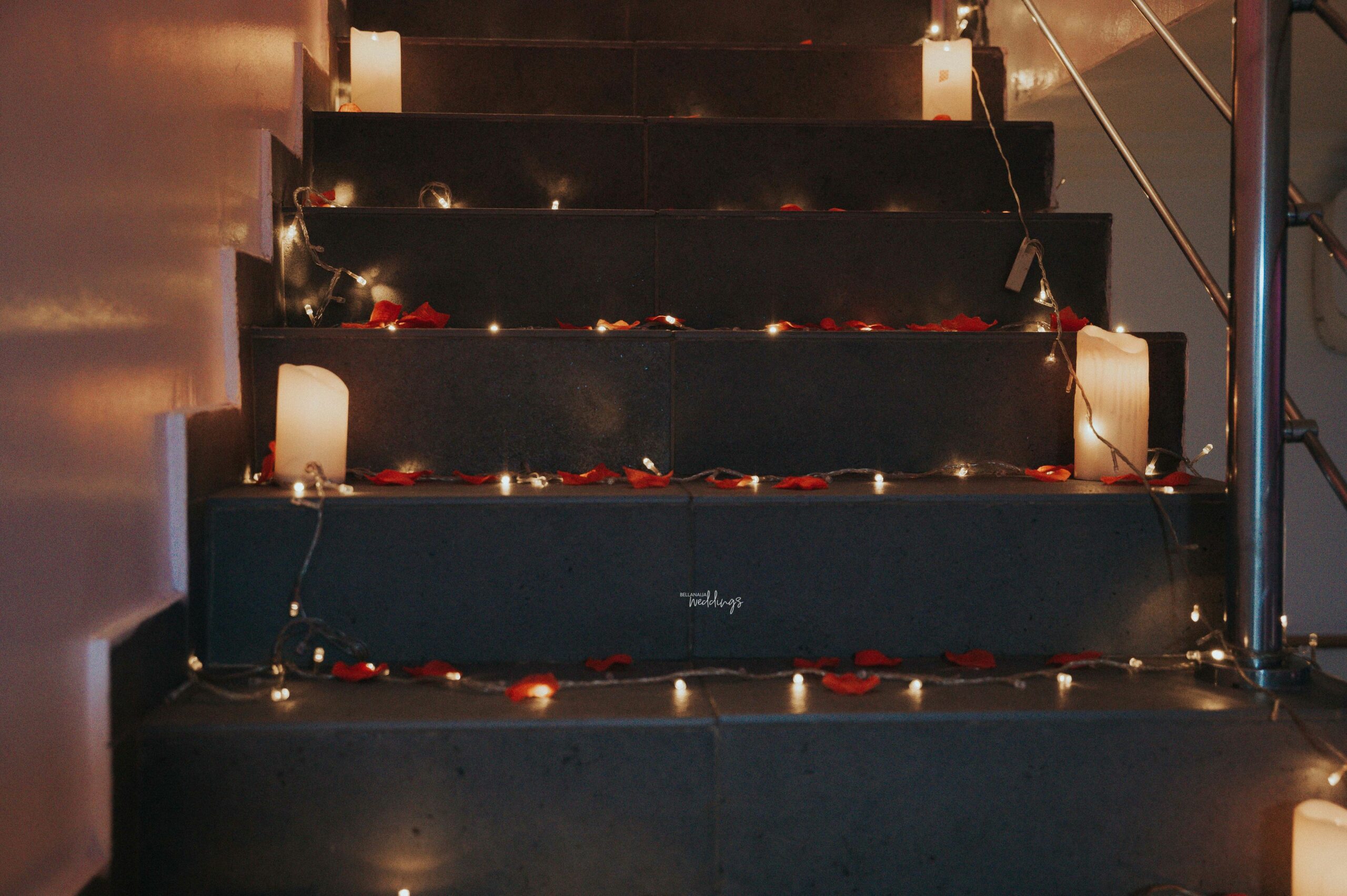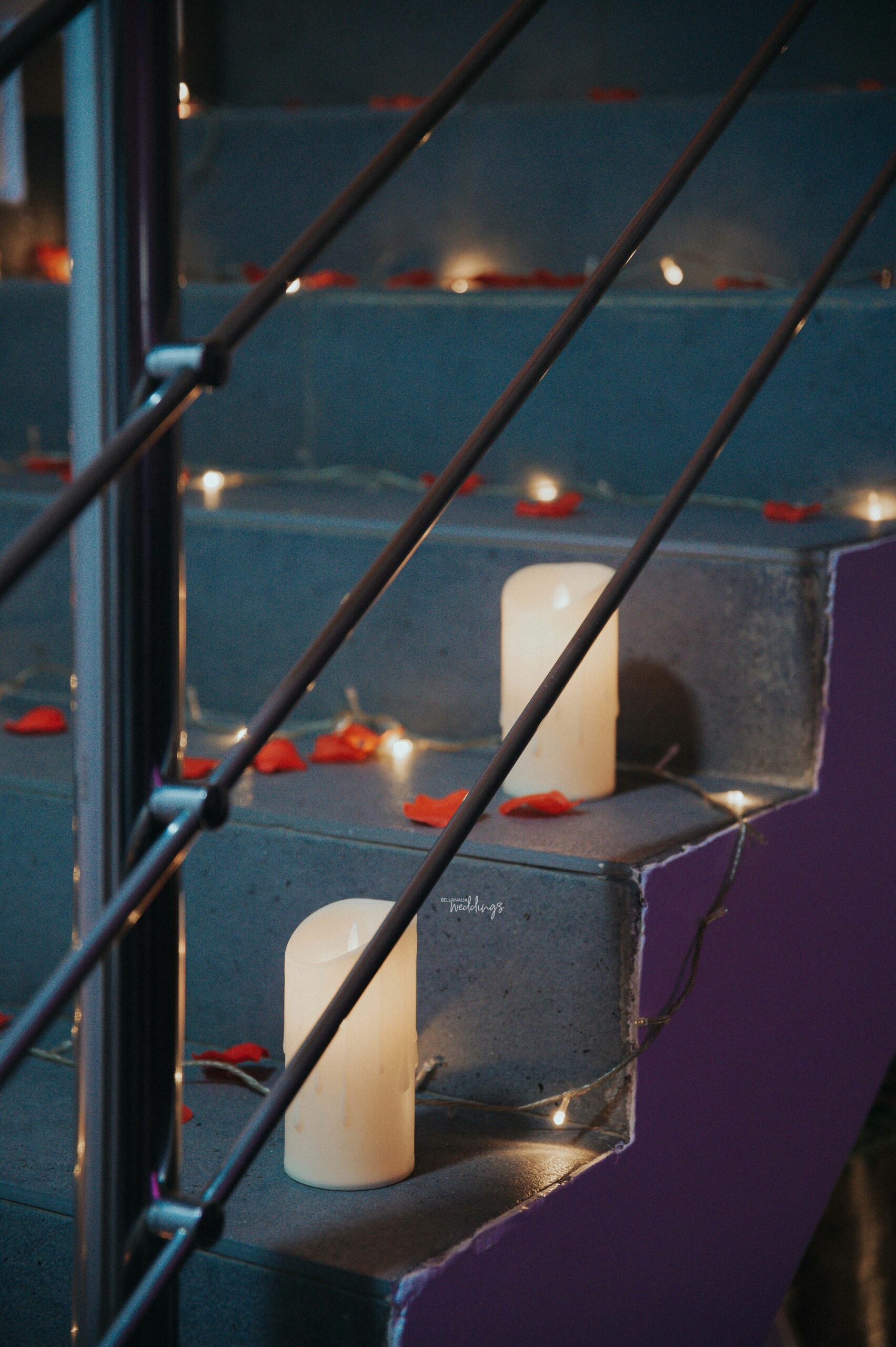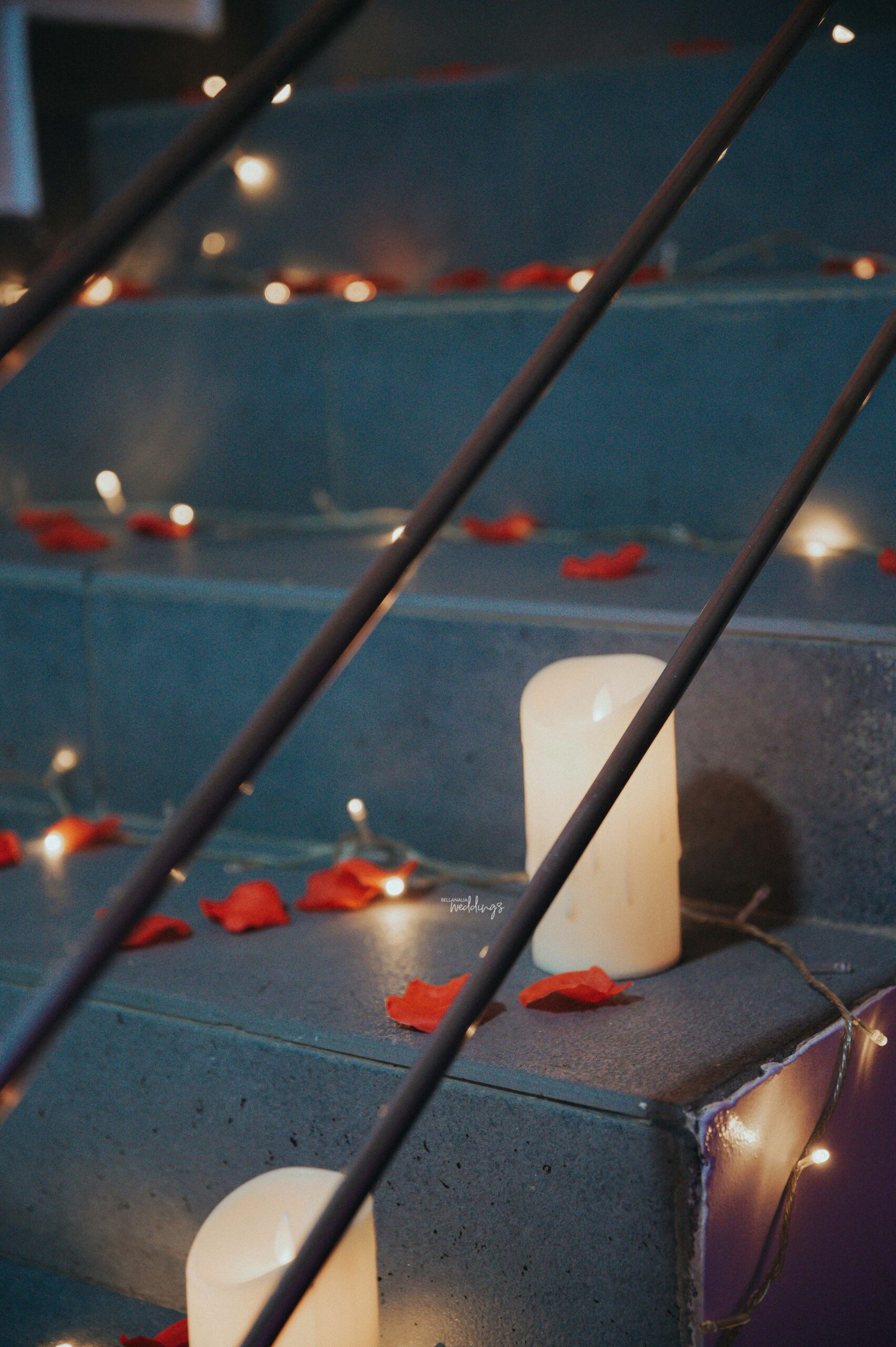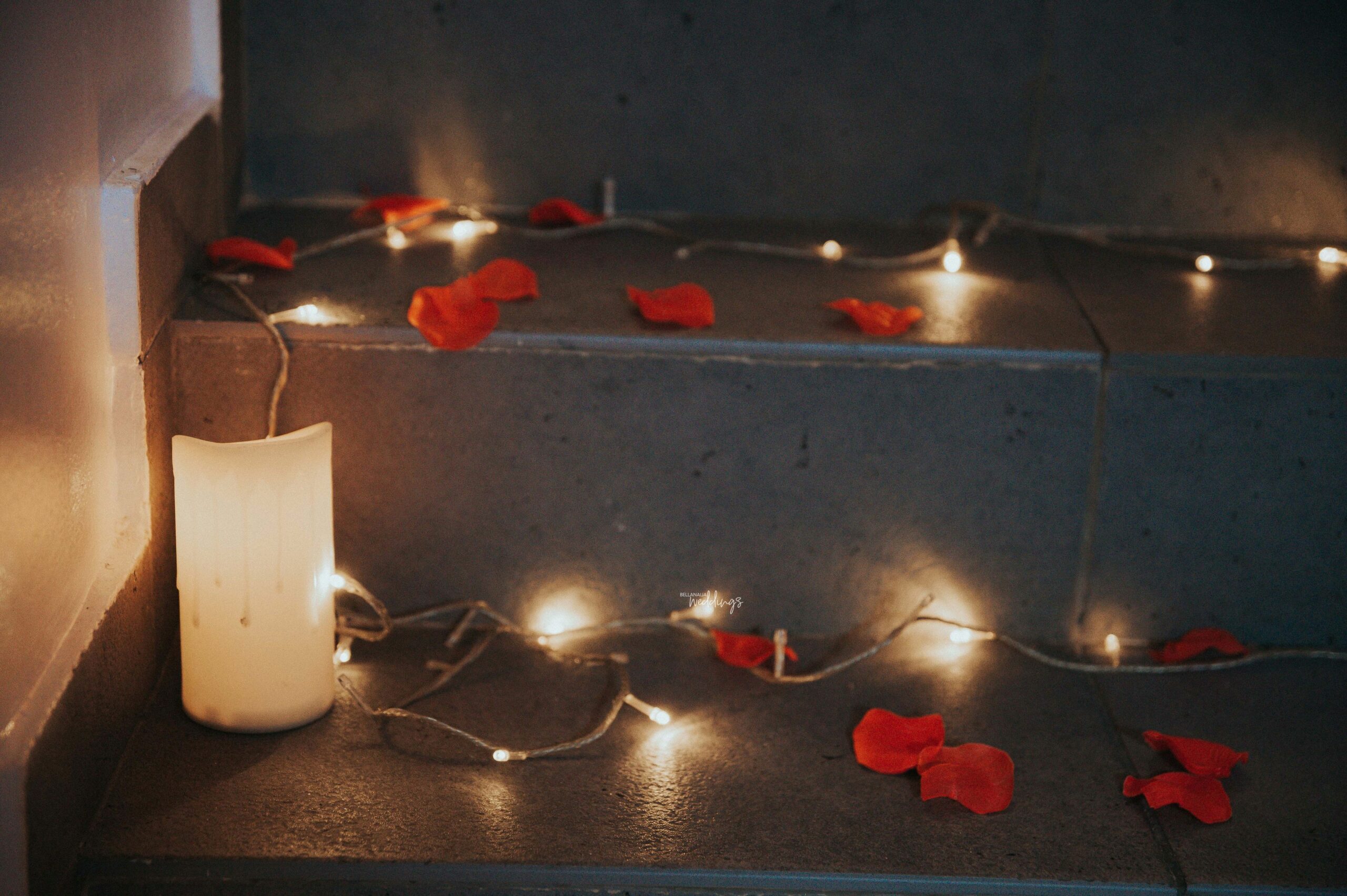 He approached me to say hi that same day but we did not talk much until later that night when the same friend invited the both of us to a "shoot your shot" session on Clubhouse where he shot his first shot!…lol! That was the beginning of this love story as it was love at first shot! 😂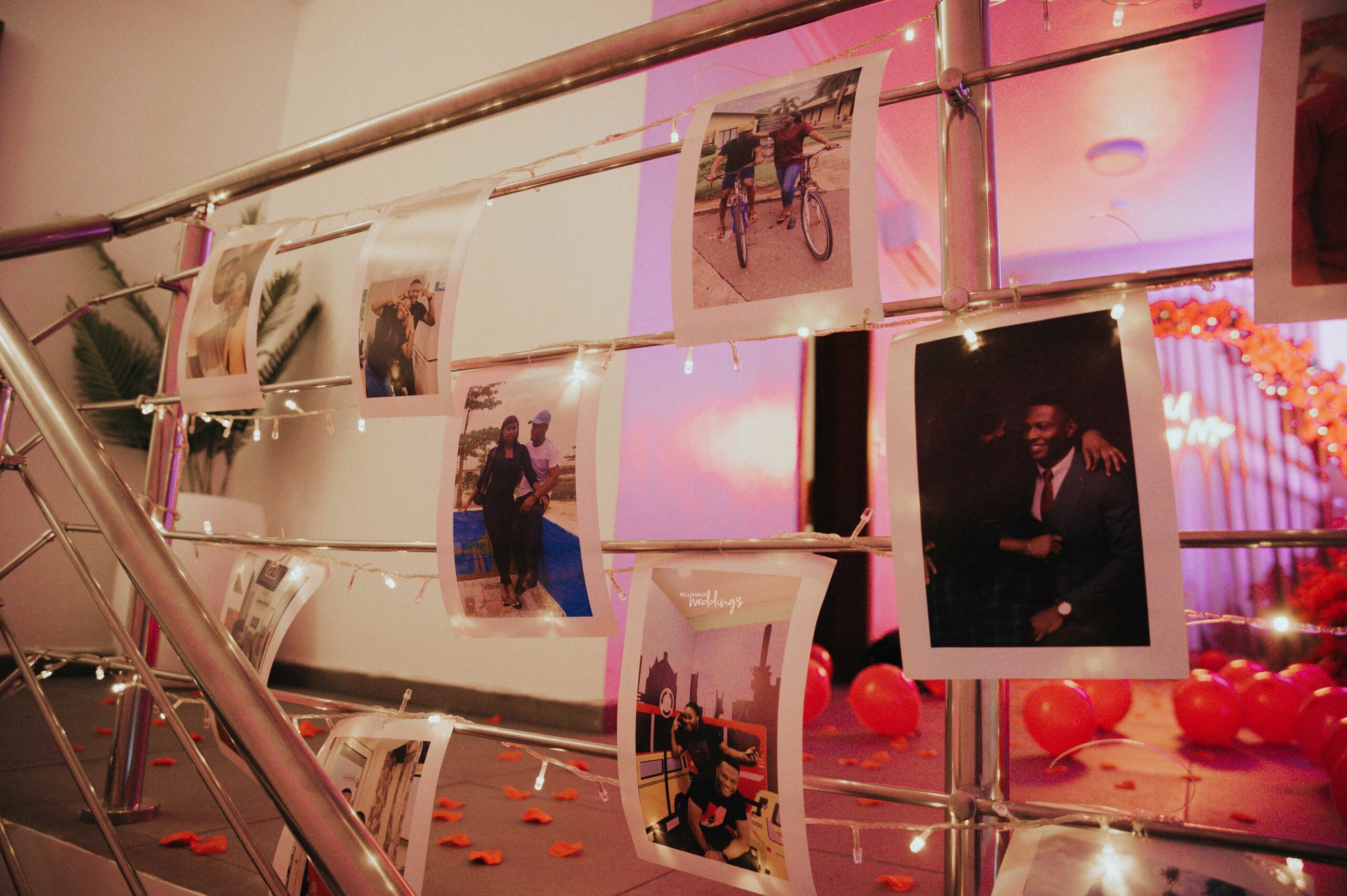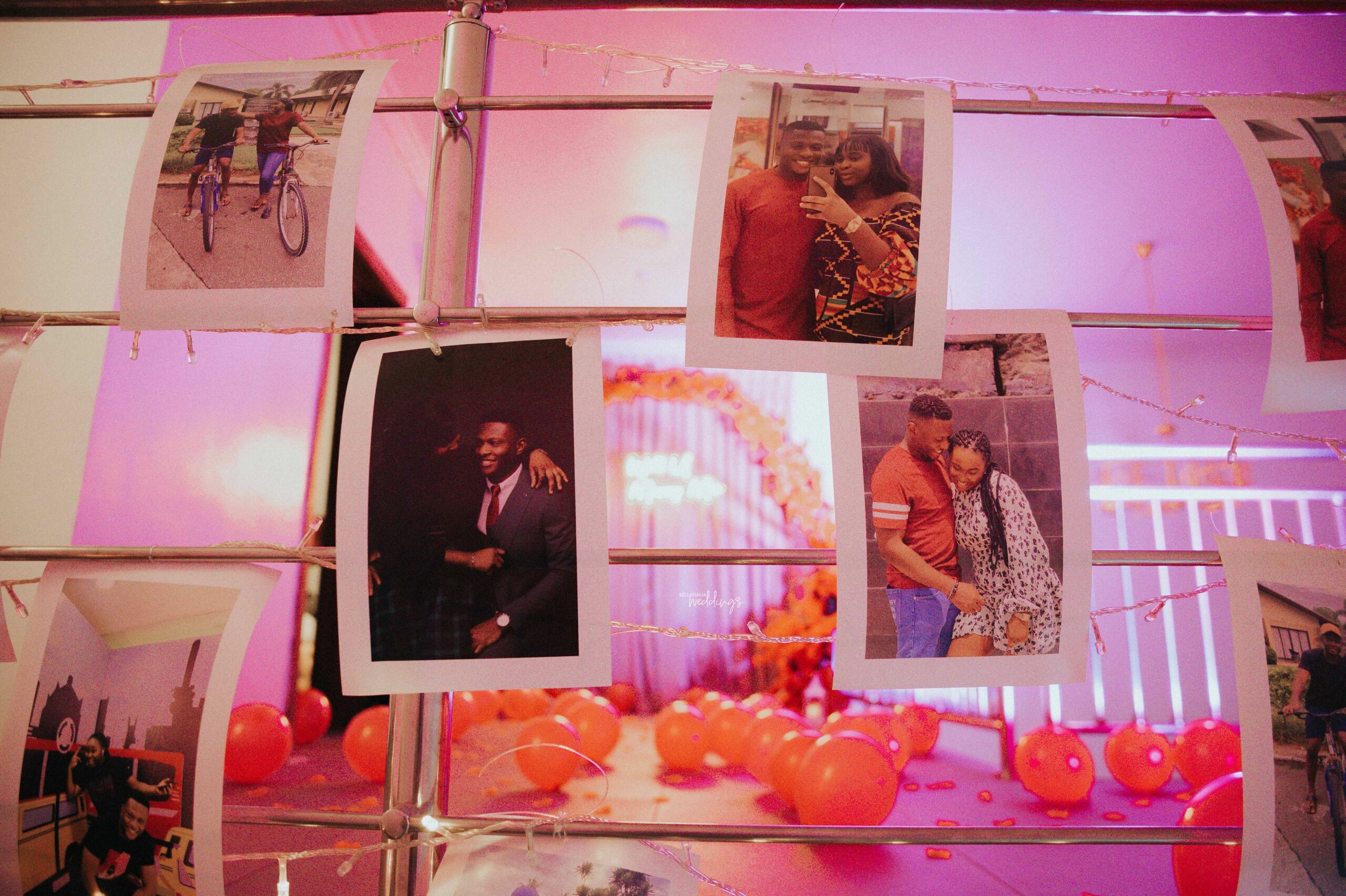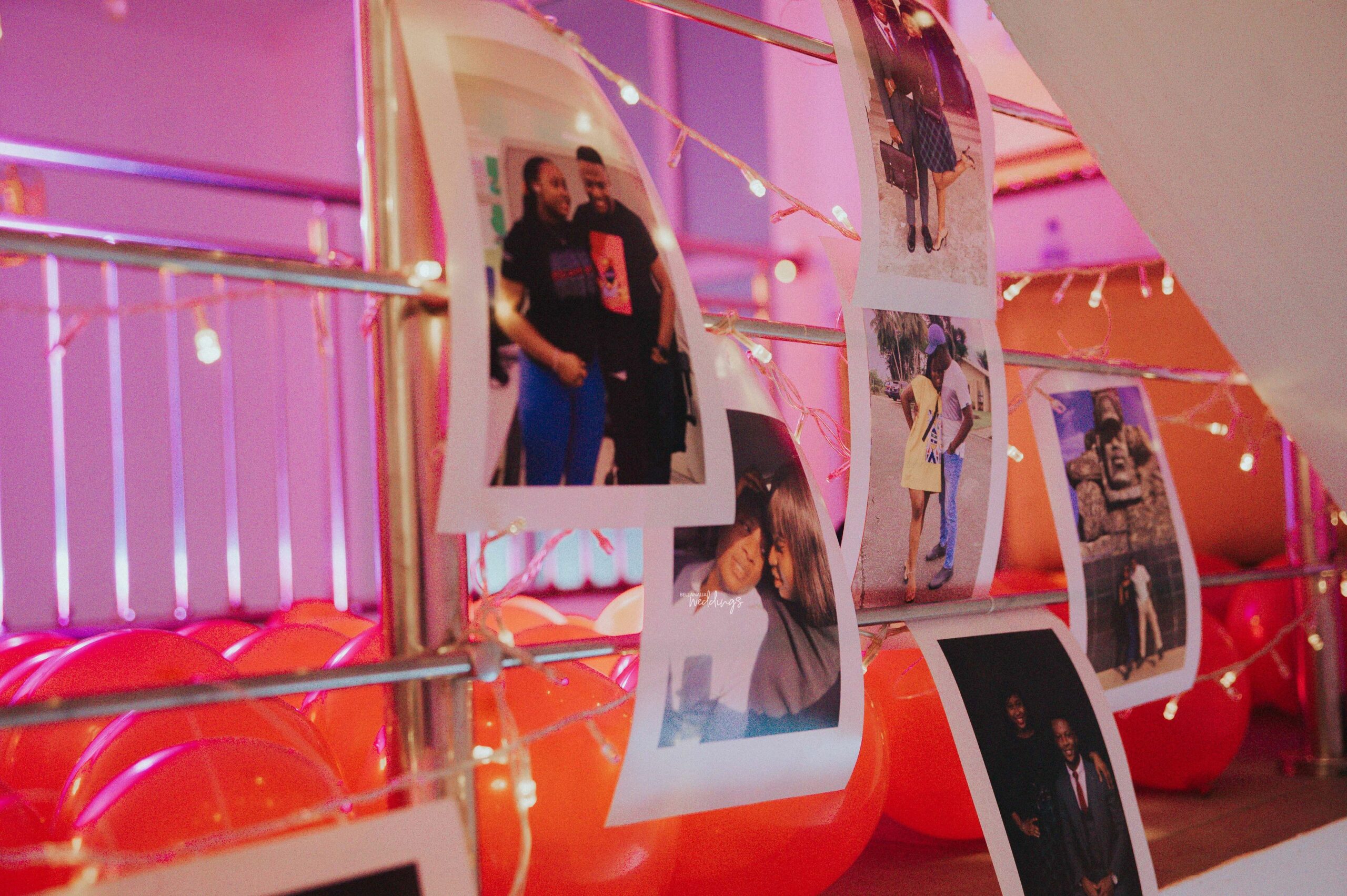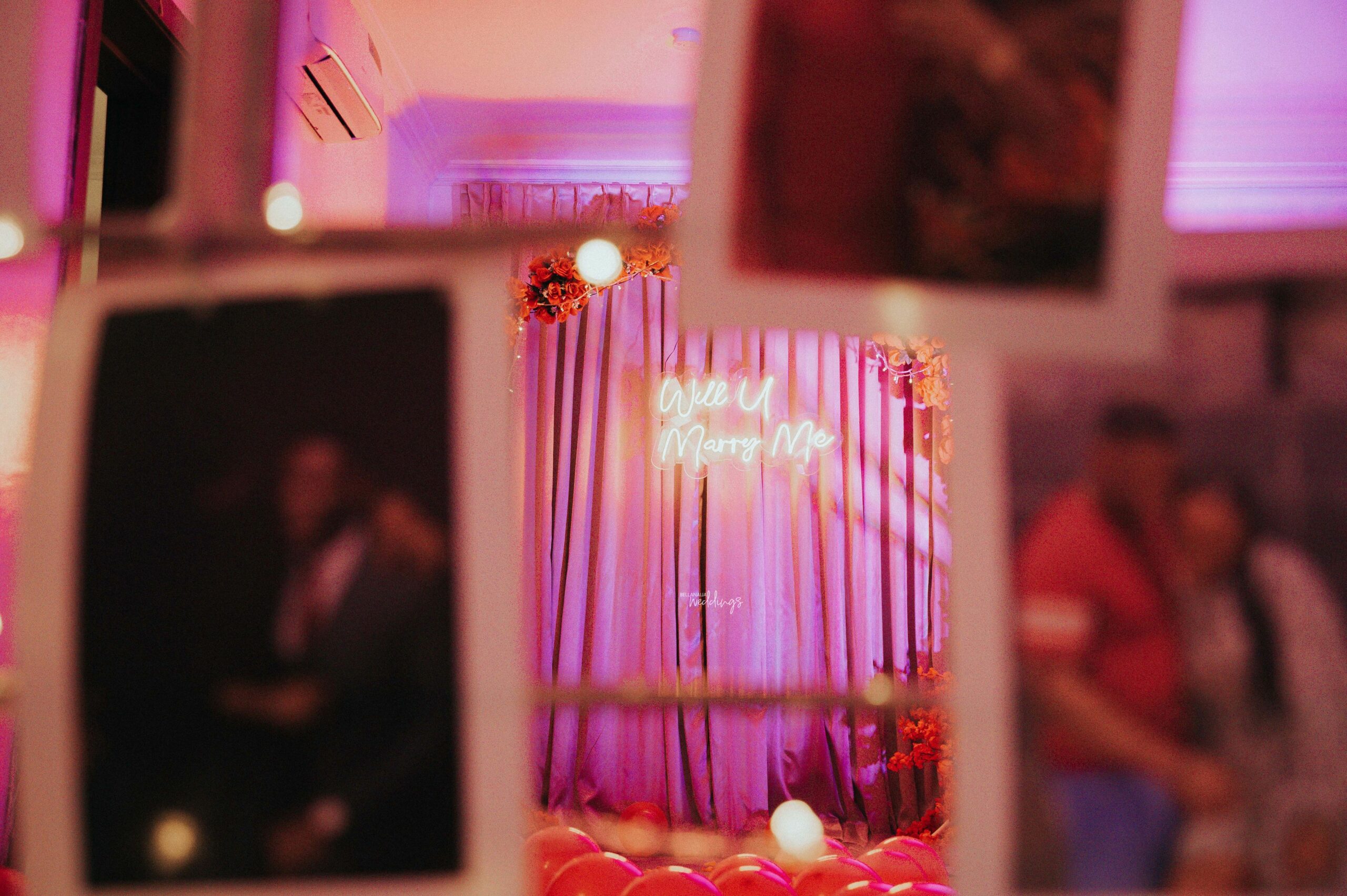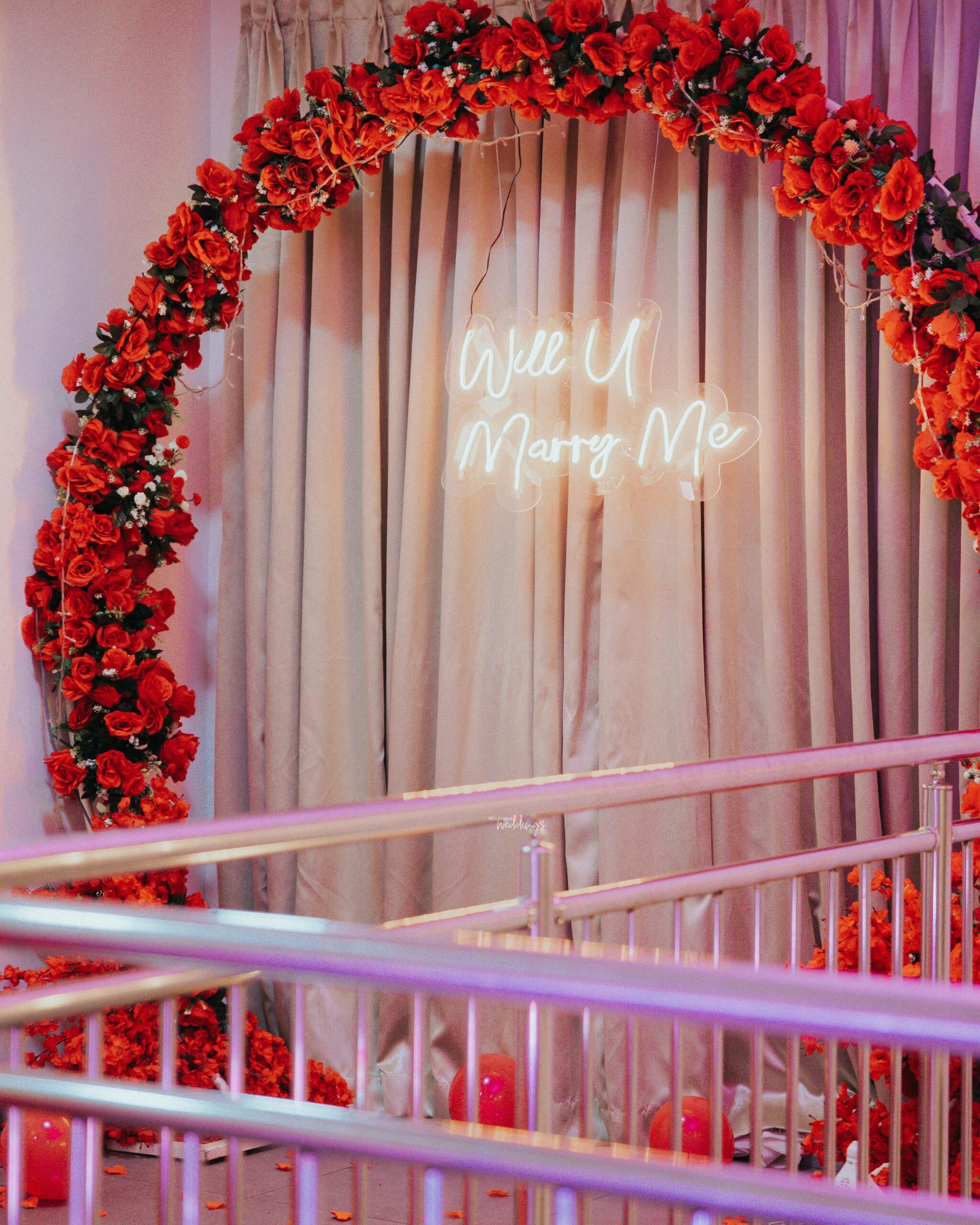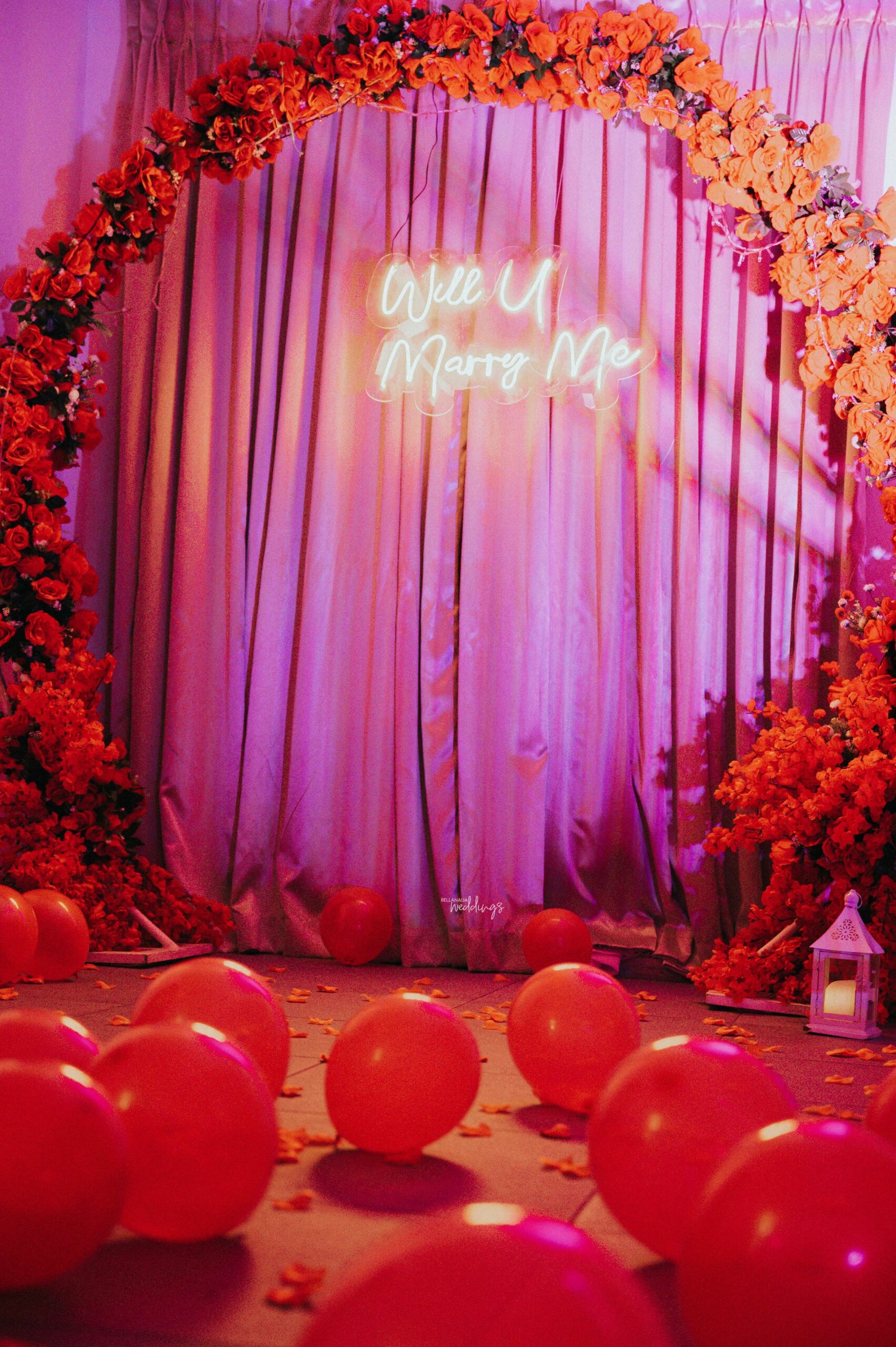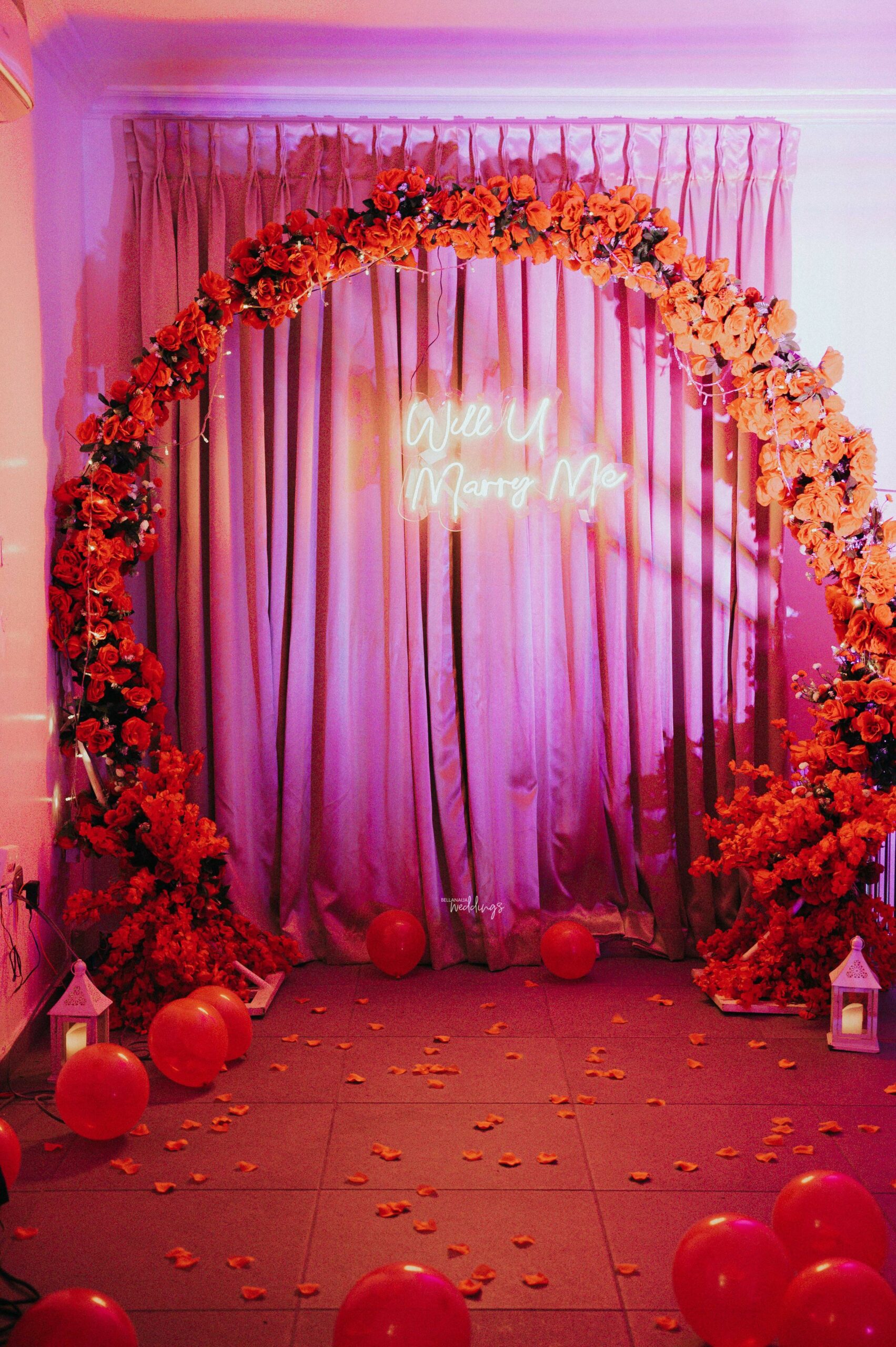 Before I met IBK, I had prayed and asked God for a sweet, loving and hardworking man. After our conversation on our first date, I knew IBK was God's perfect gift to me!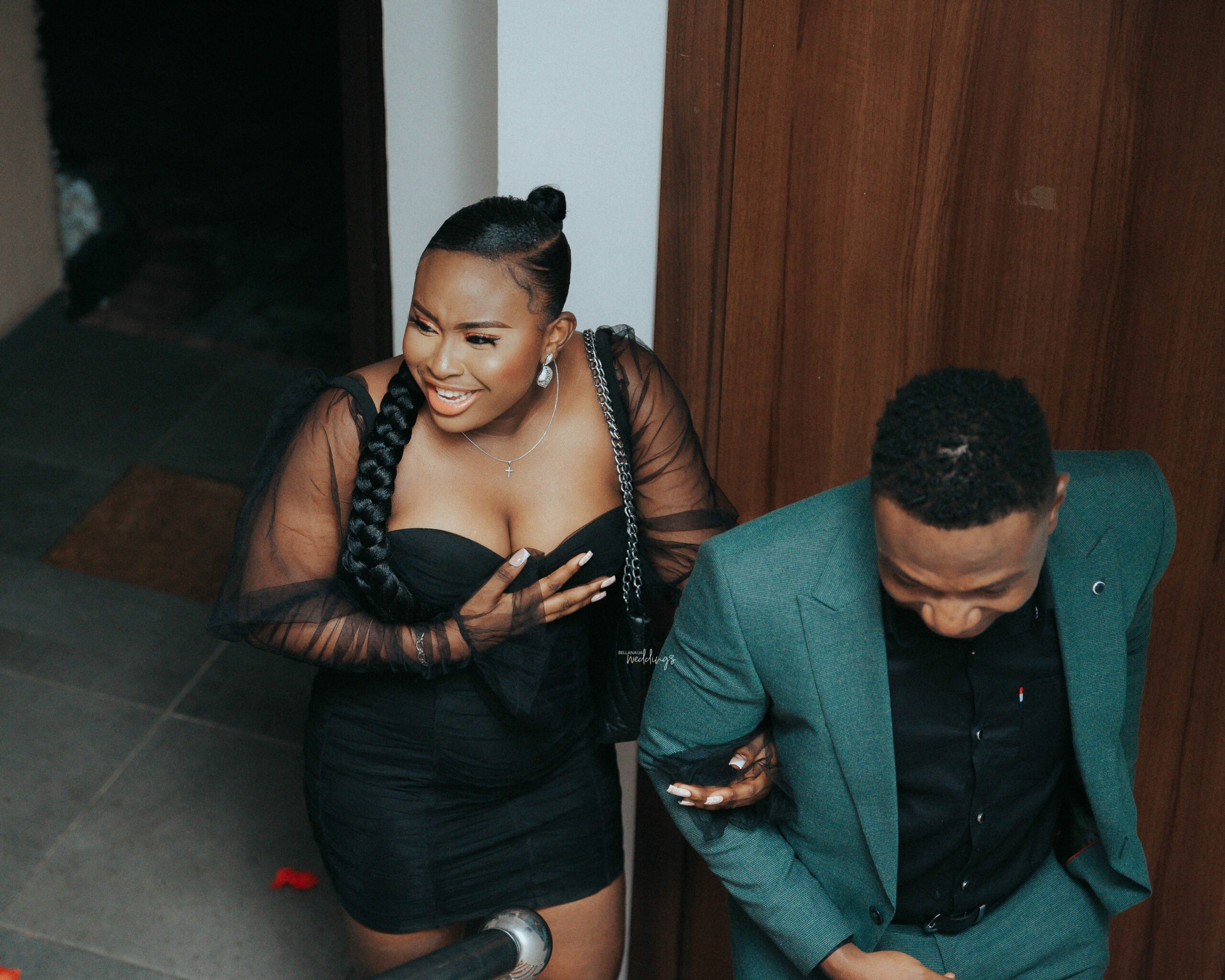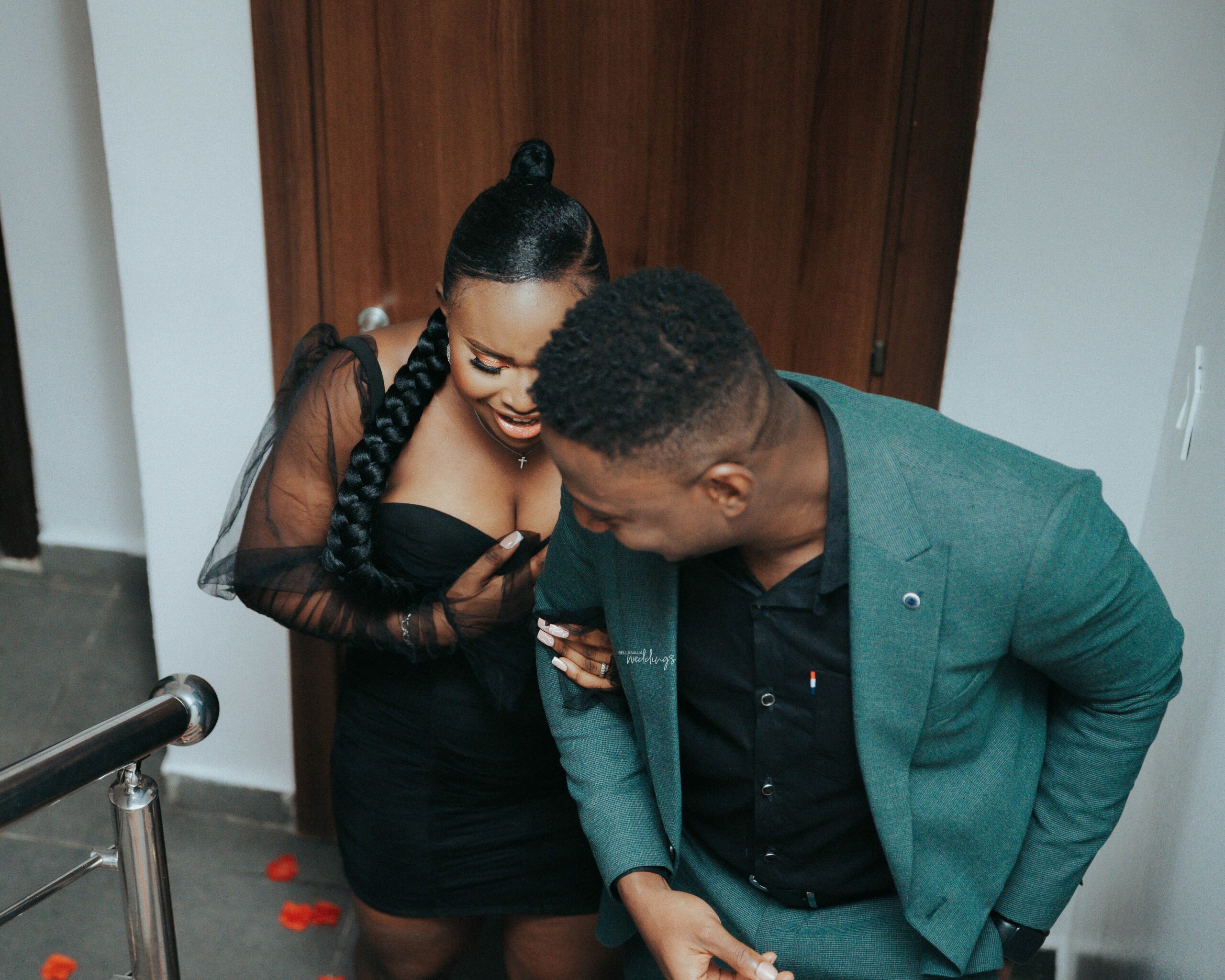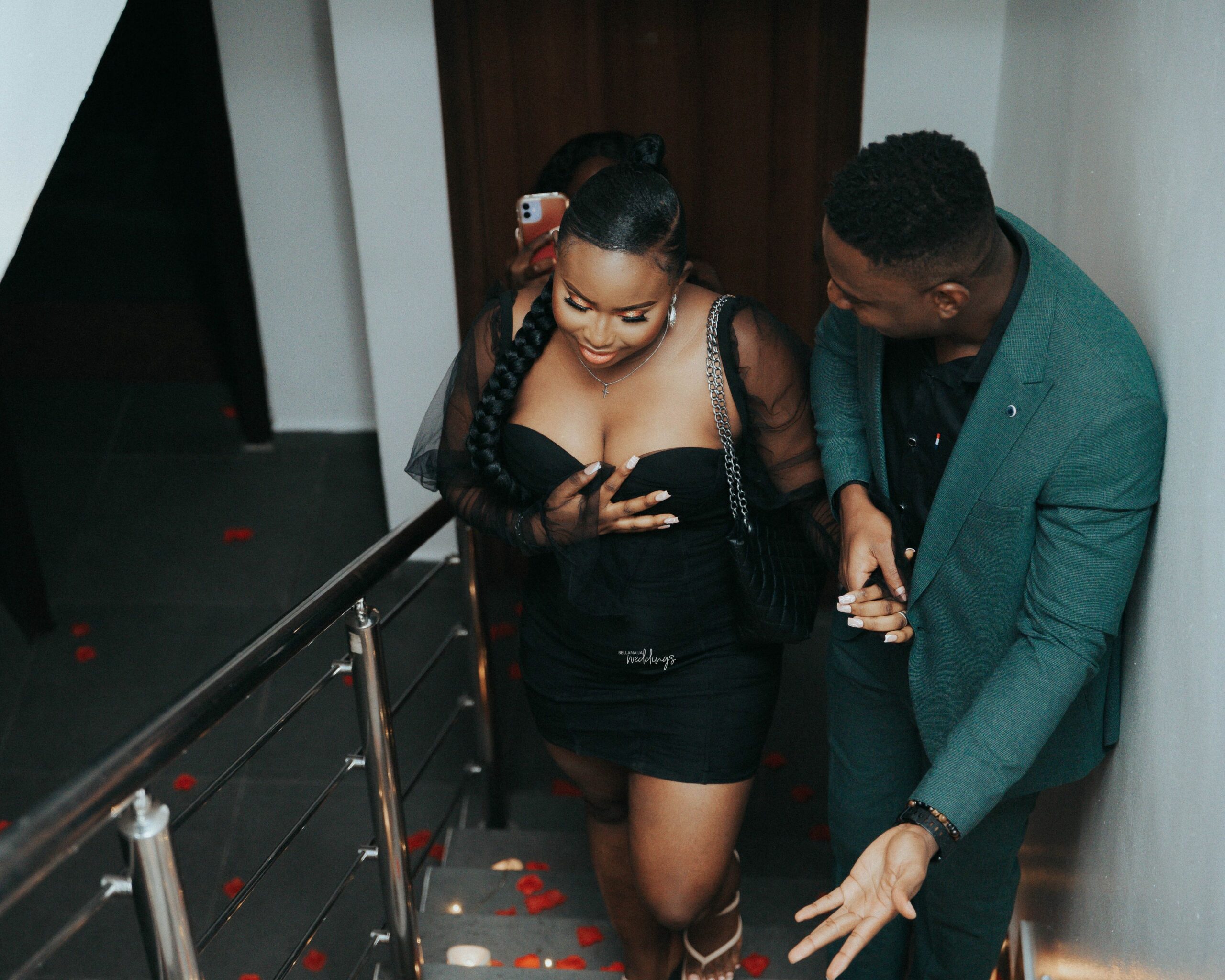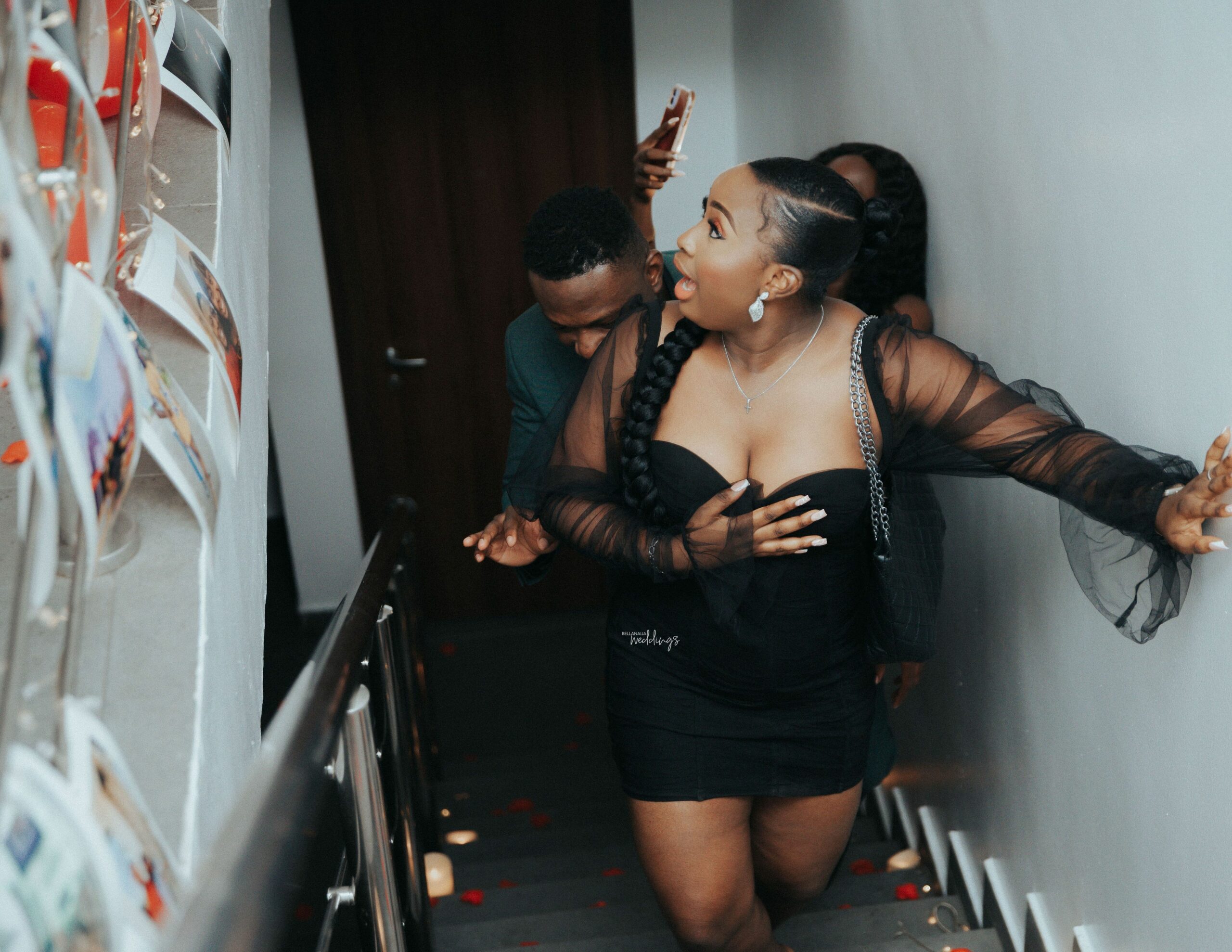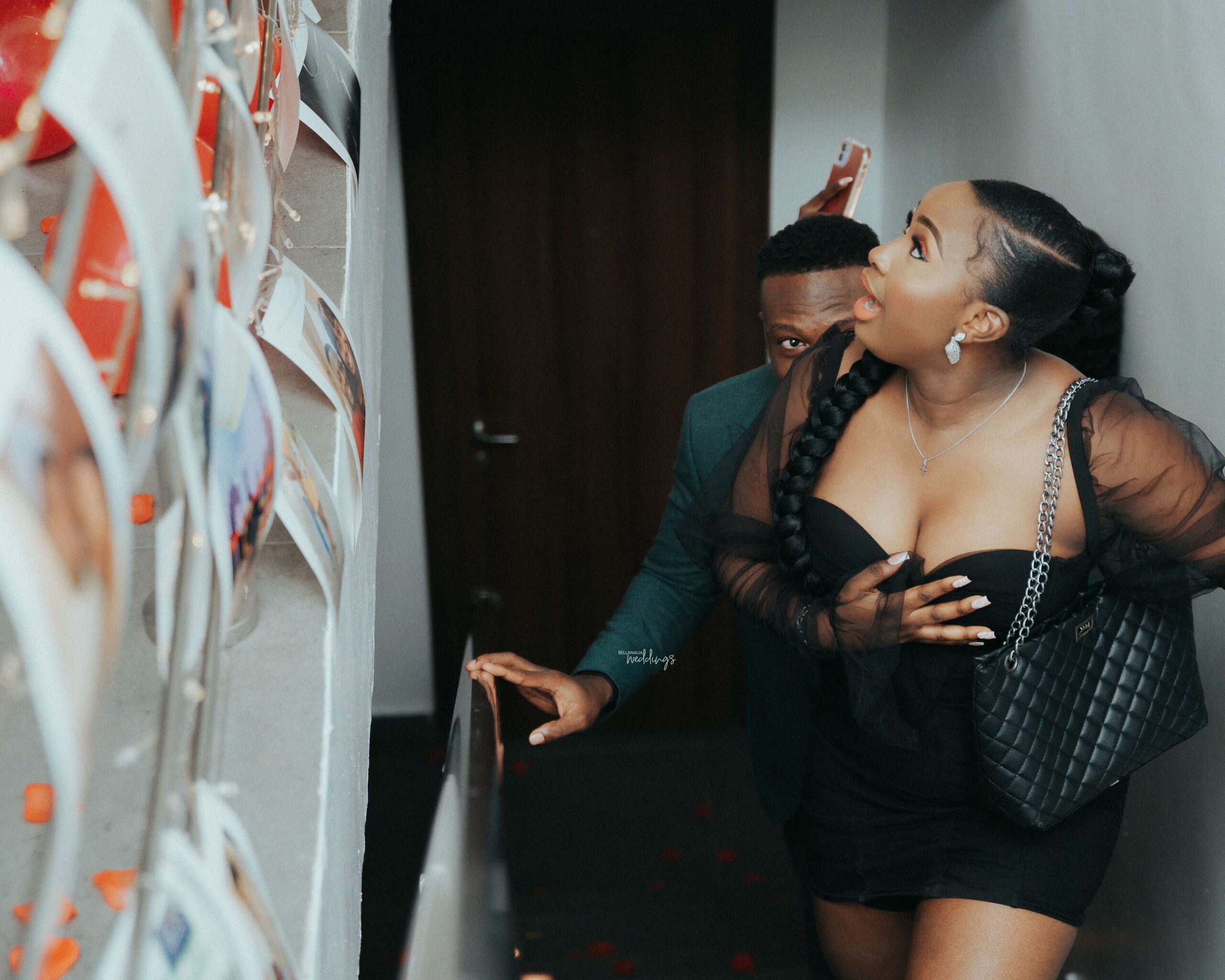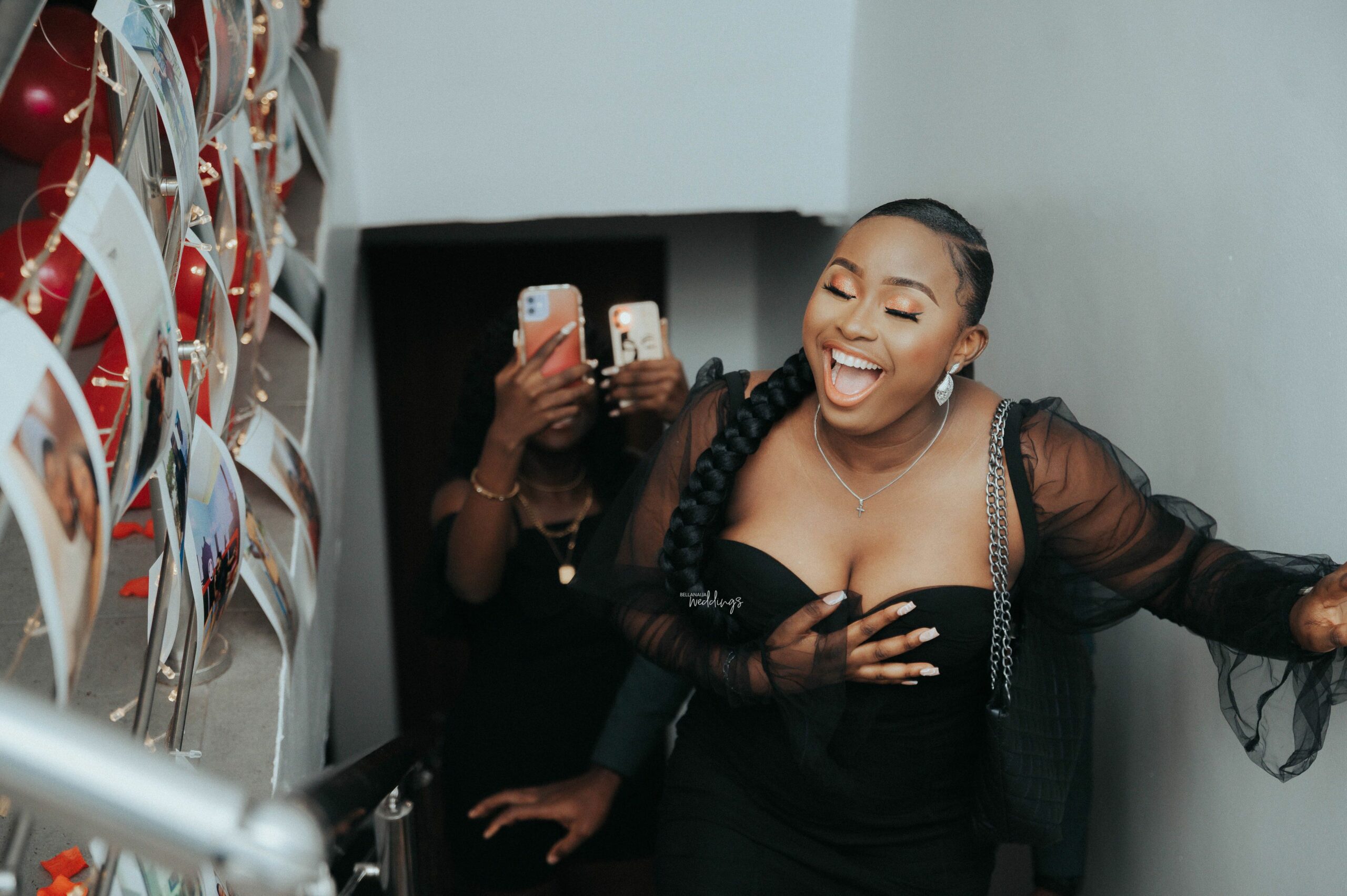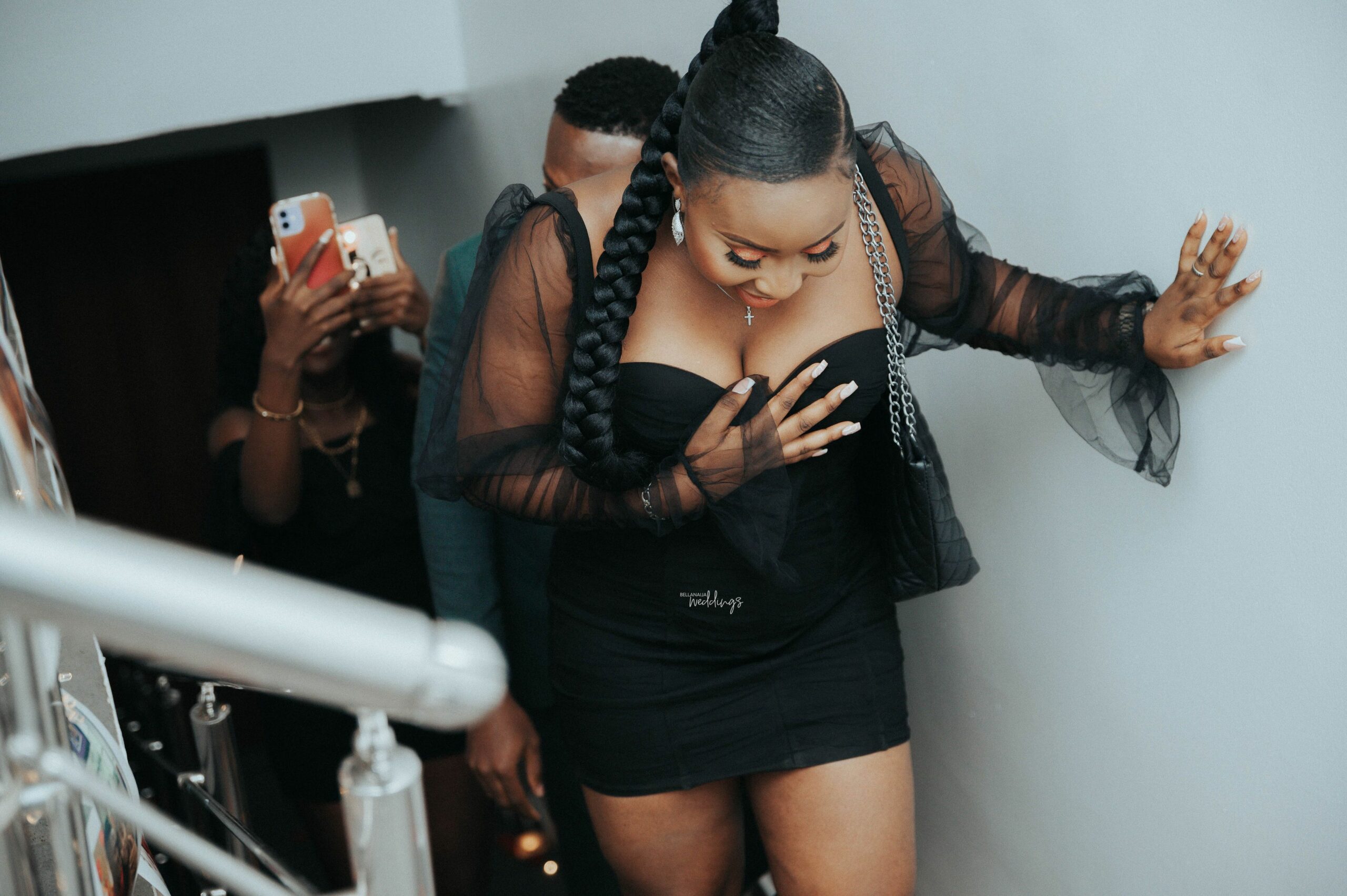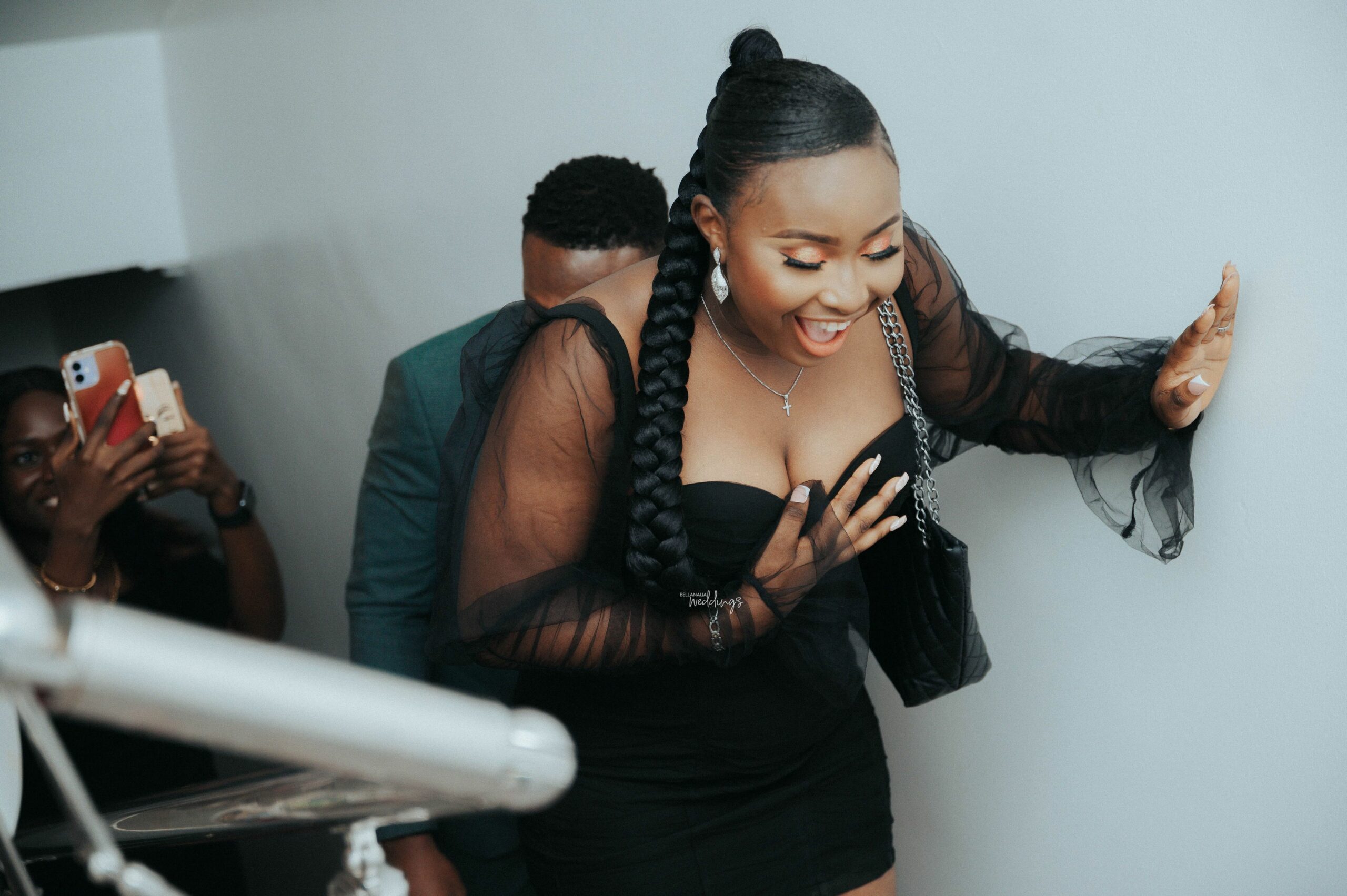 It has been 1 year and a half and it feels like I've known him my whole life. I am so excited I get to walk life's journey with him!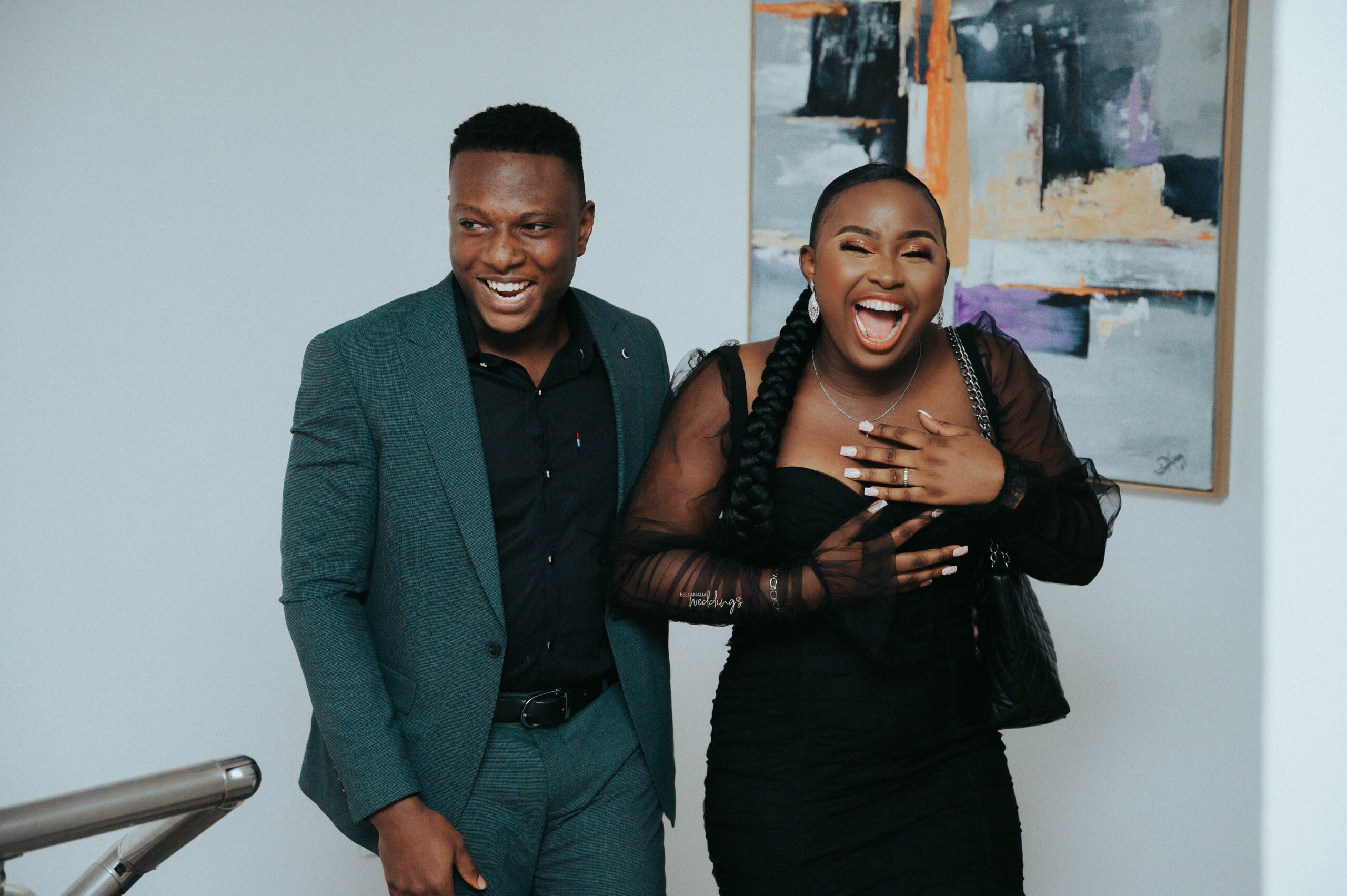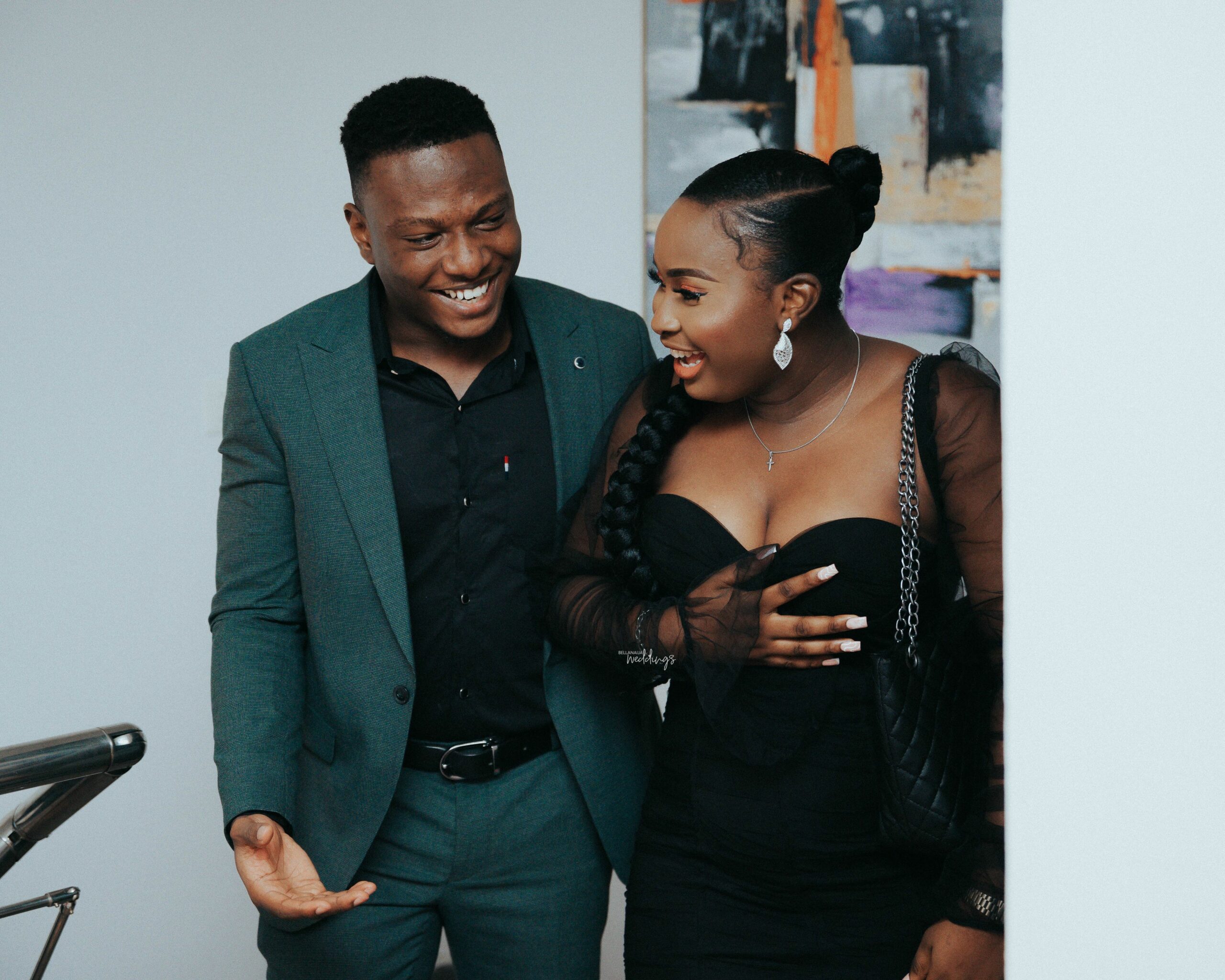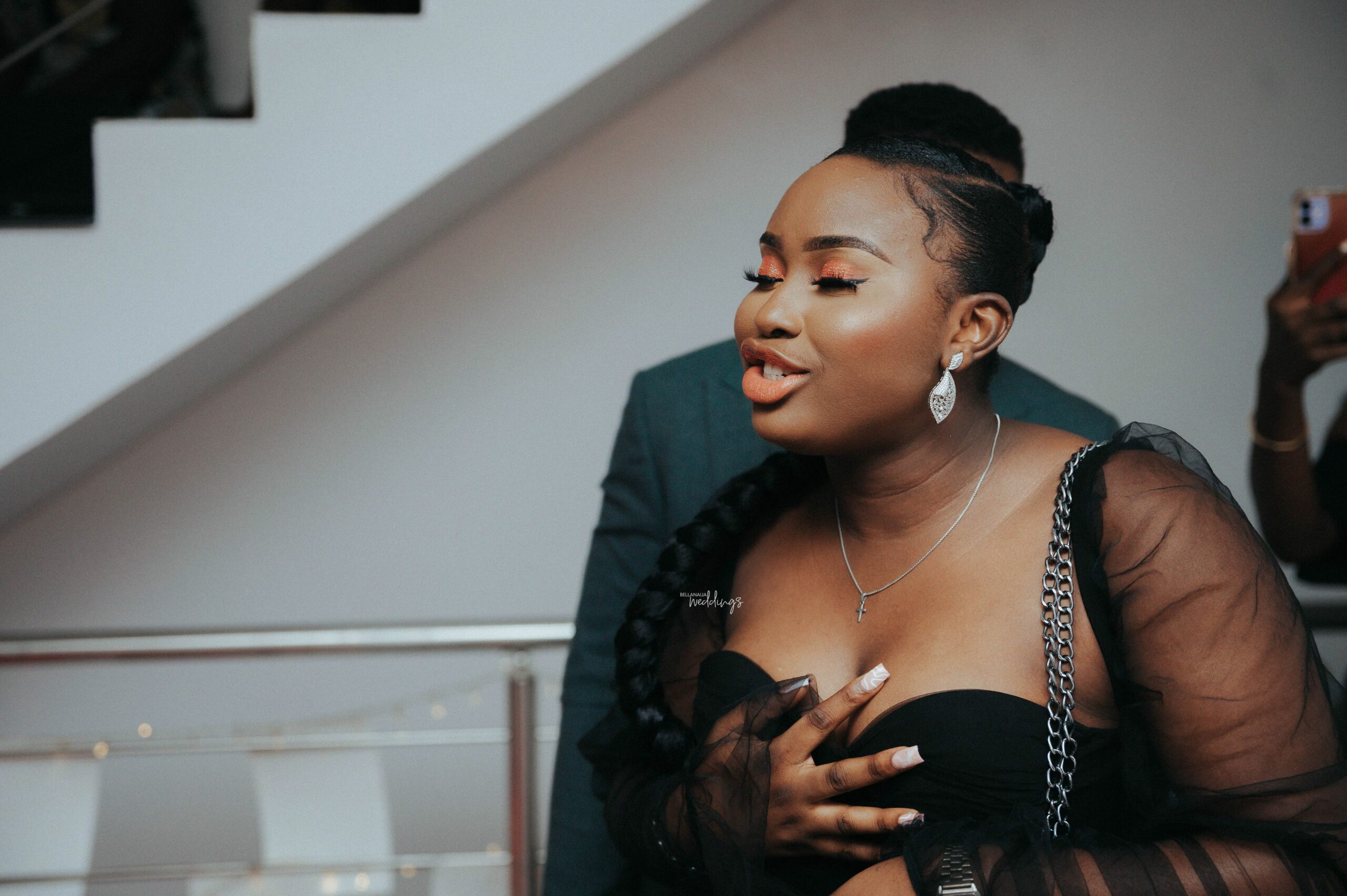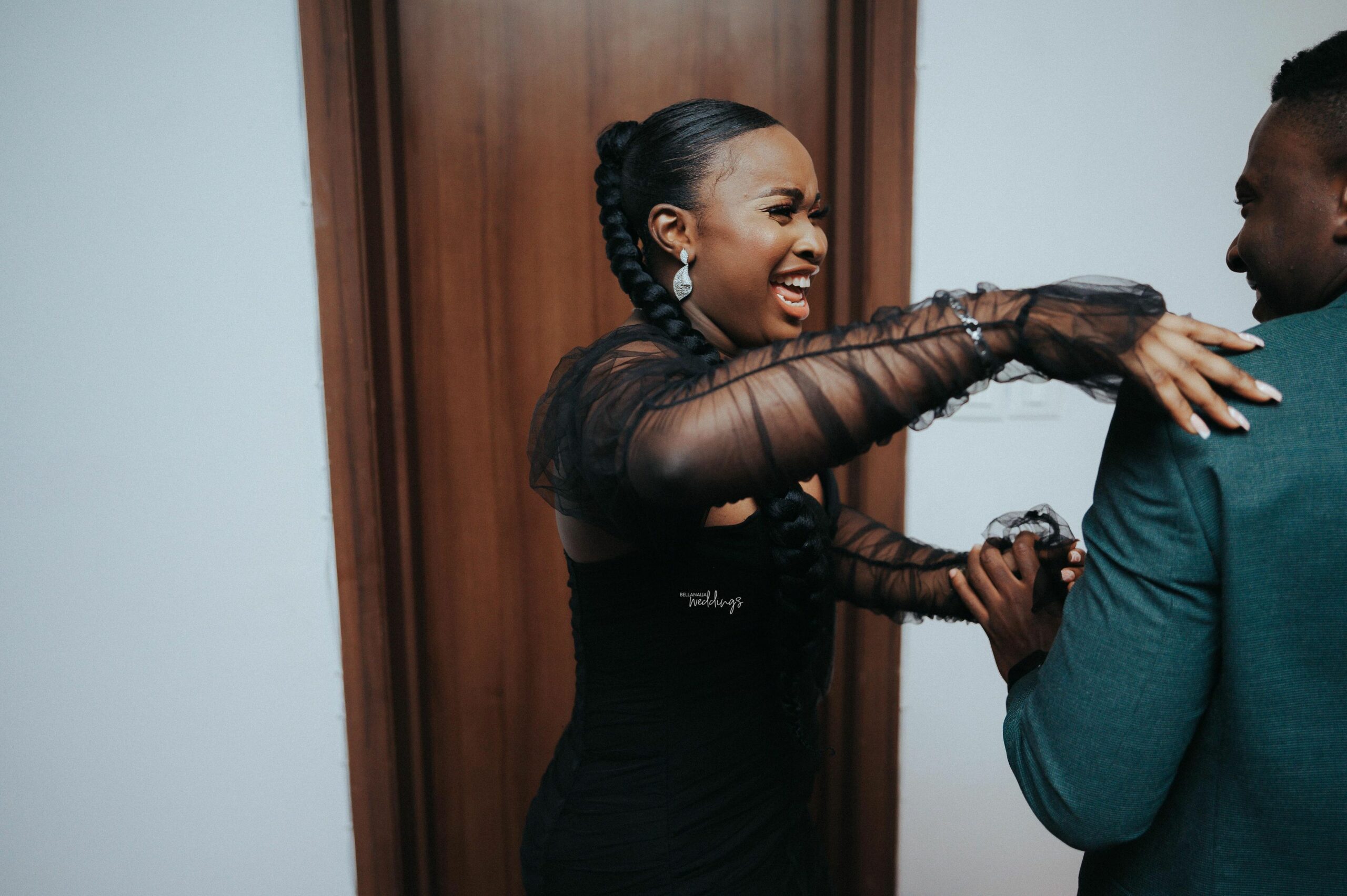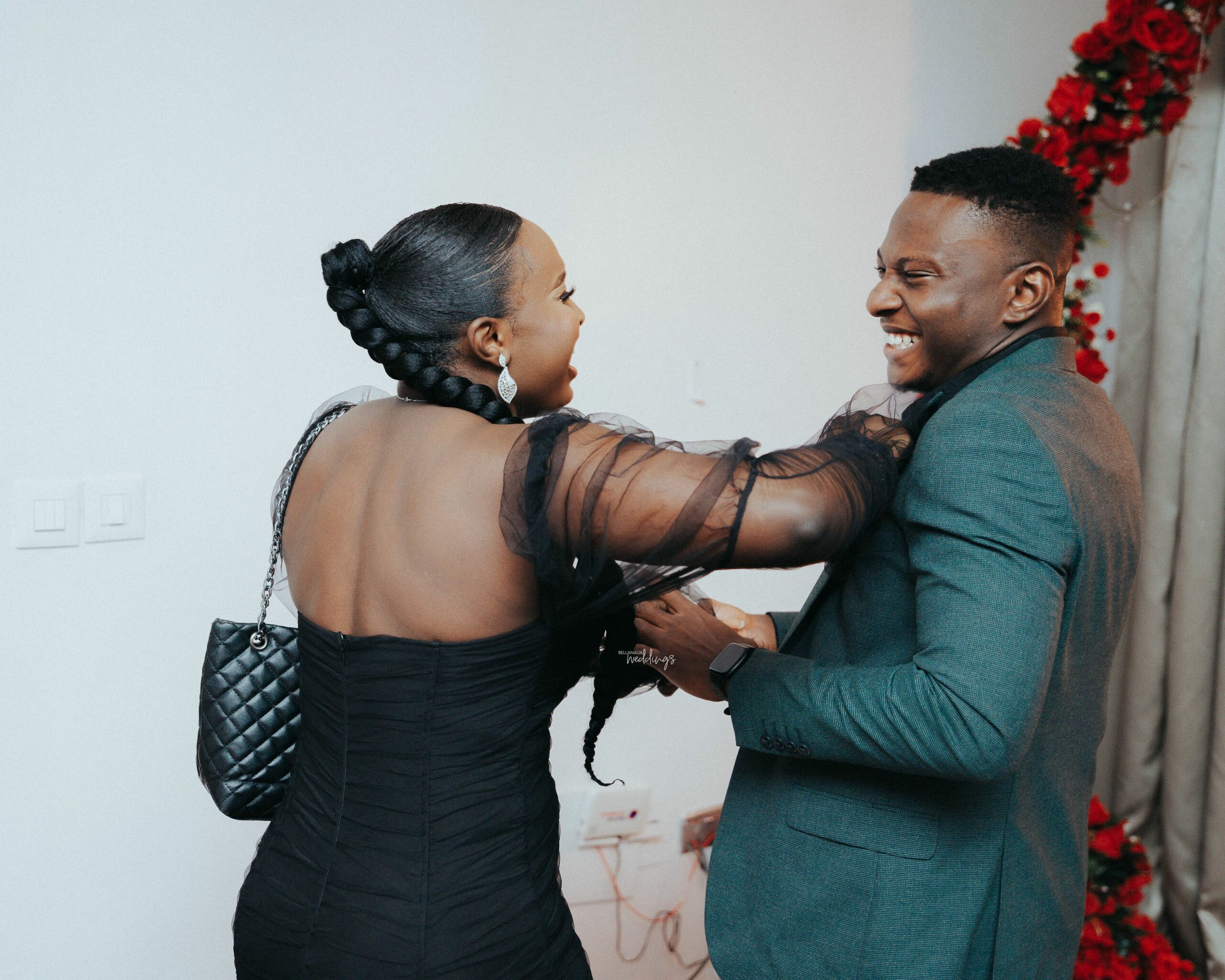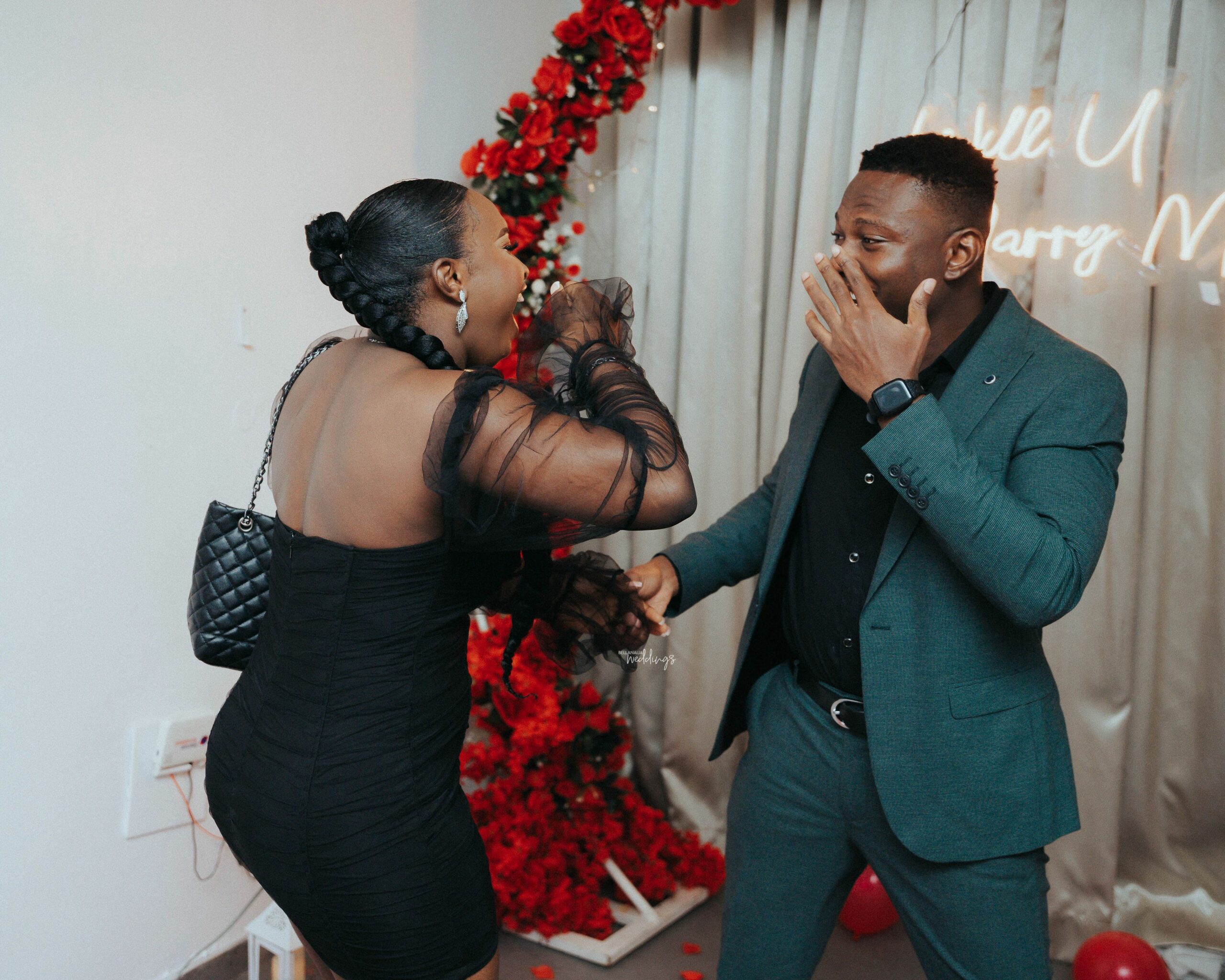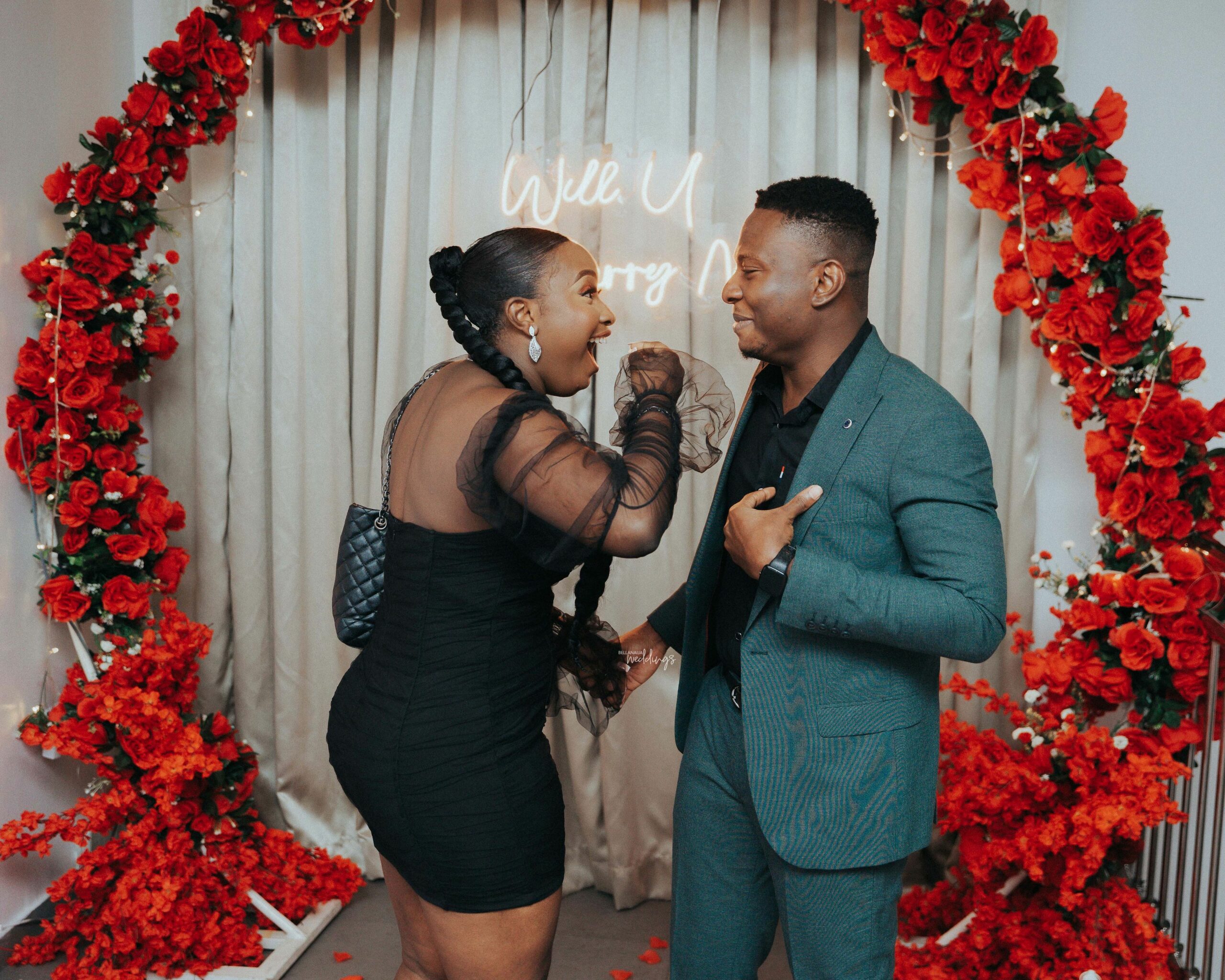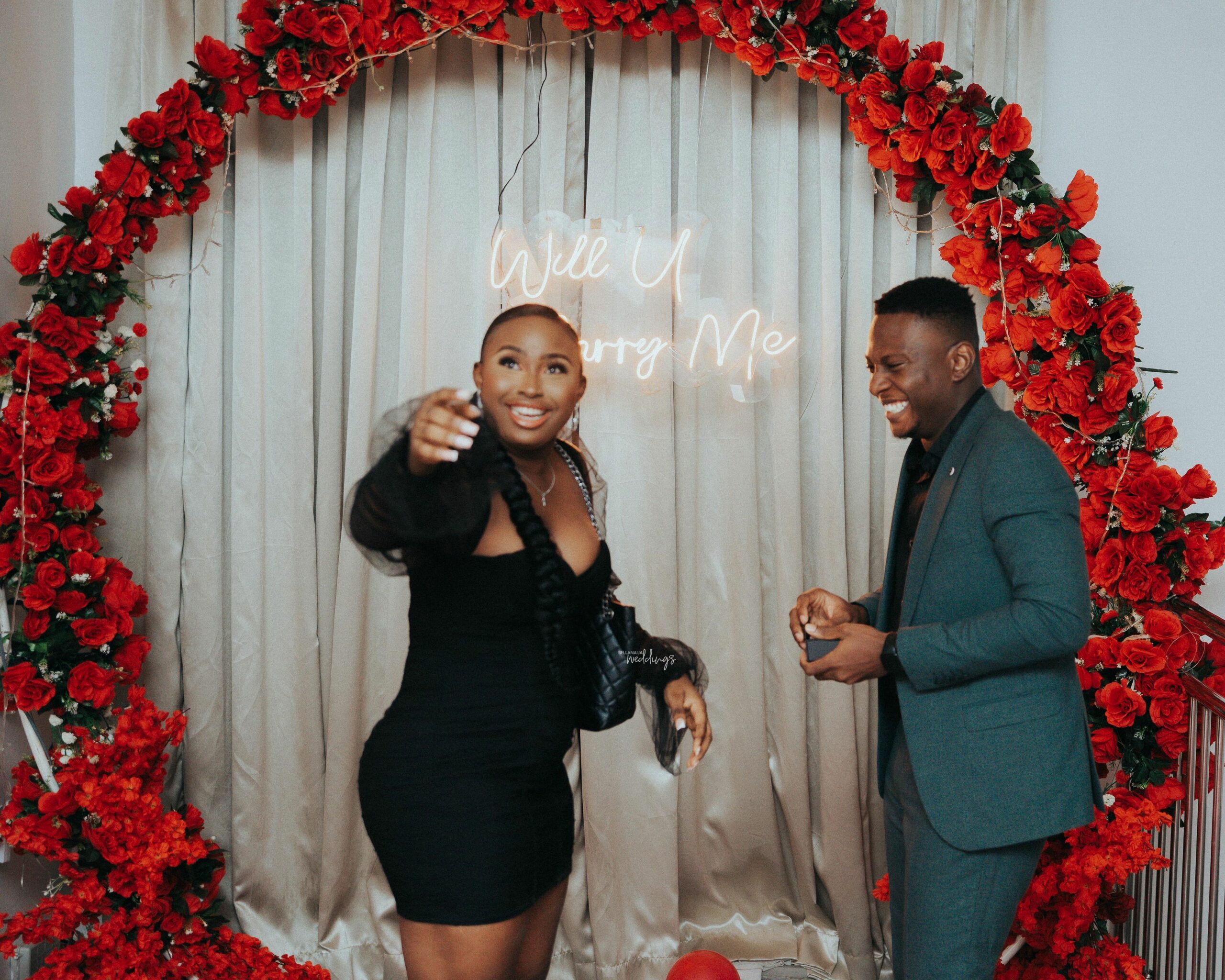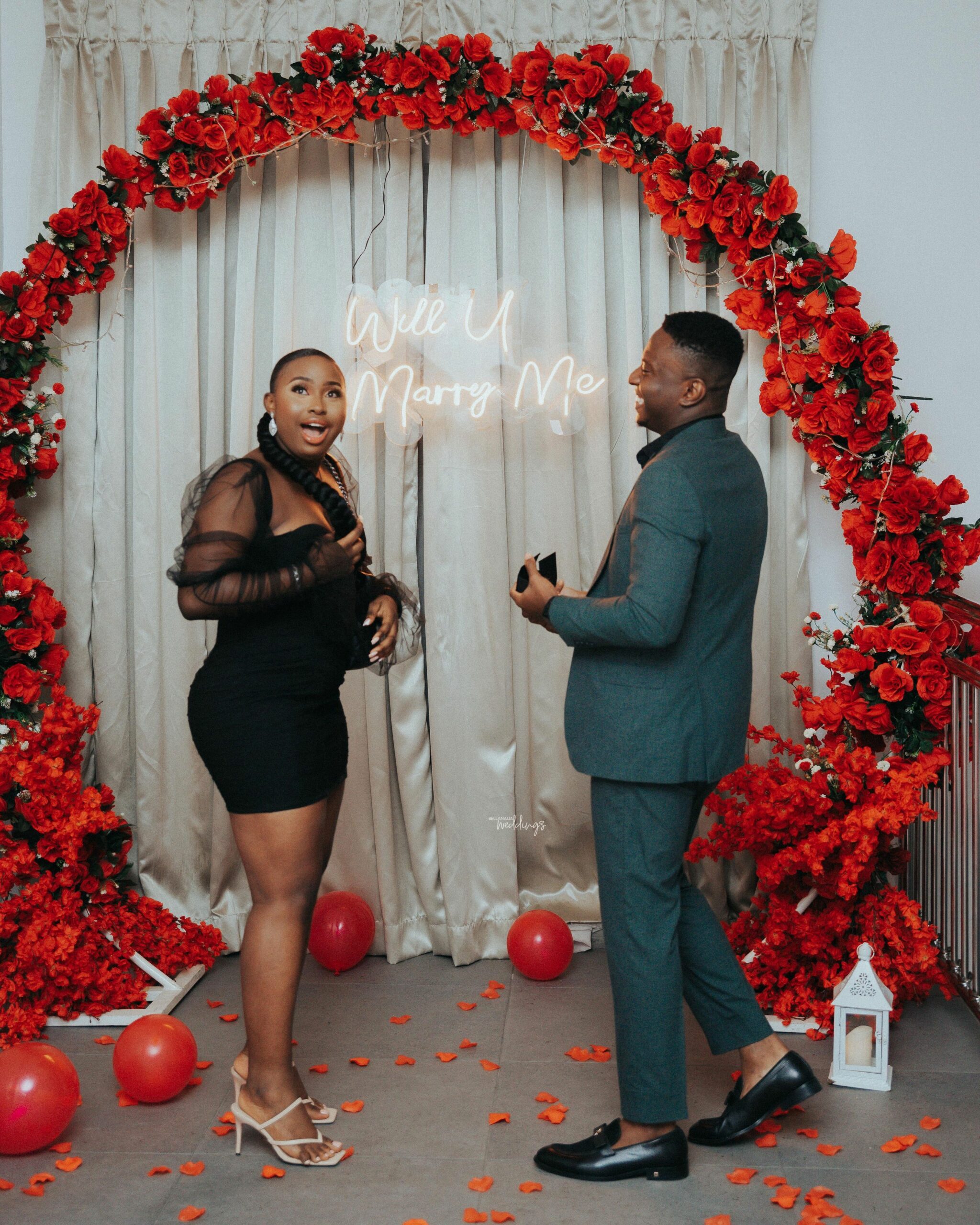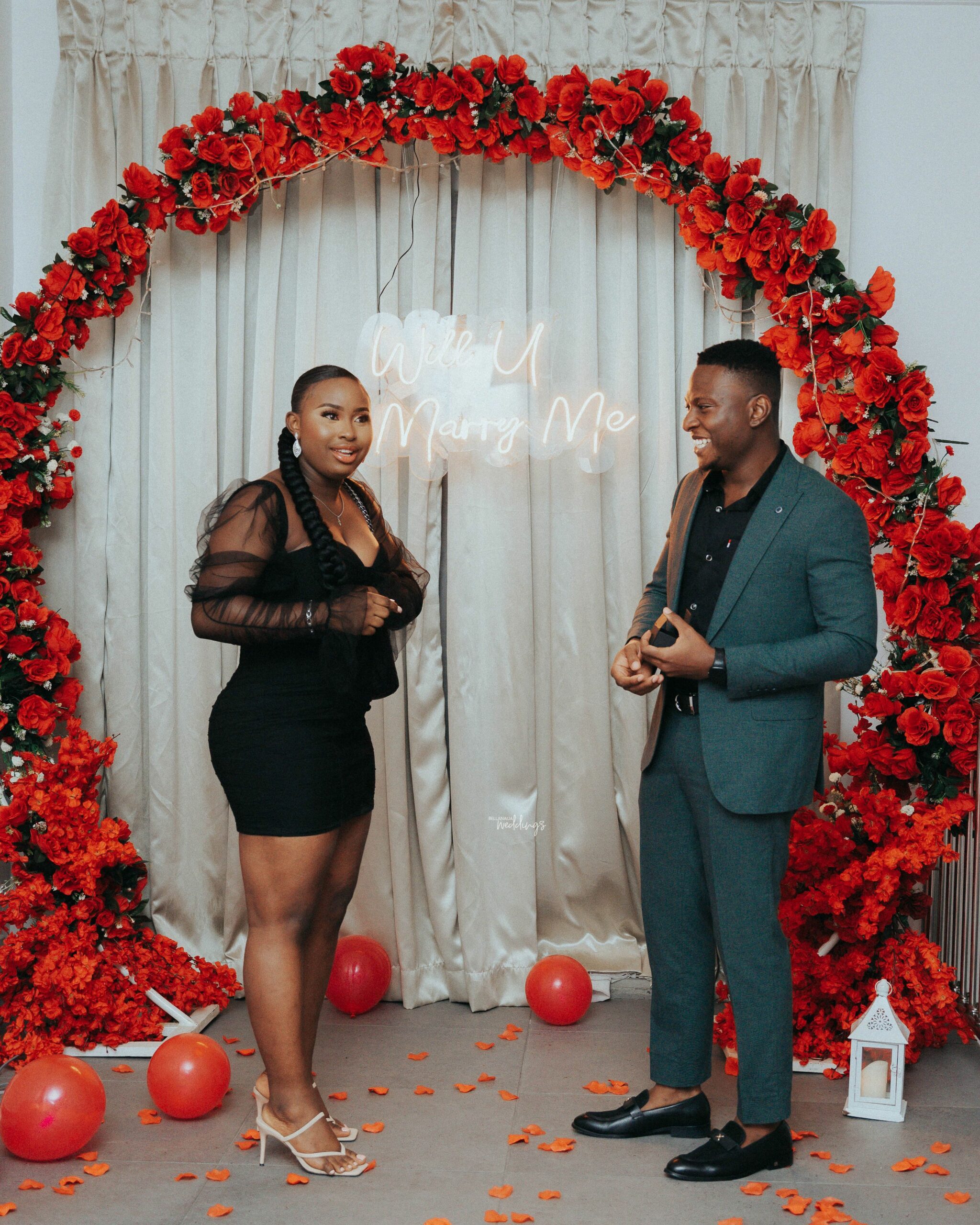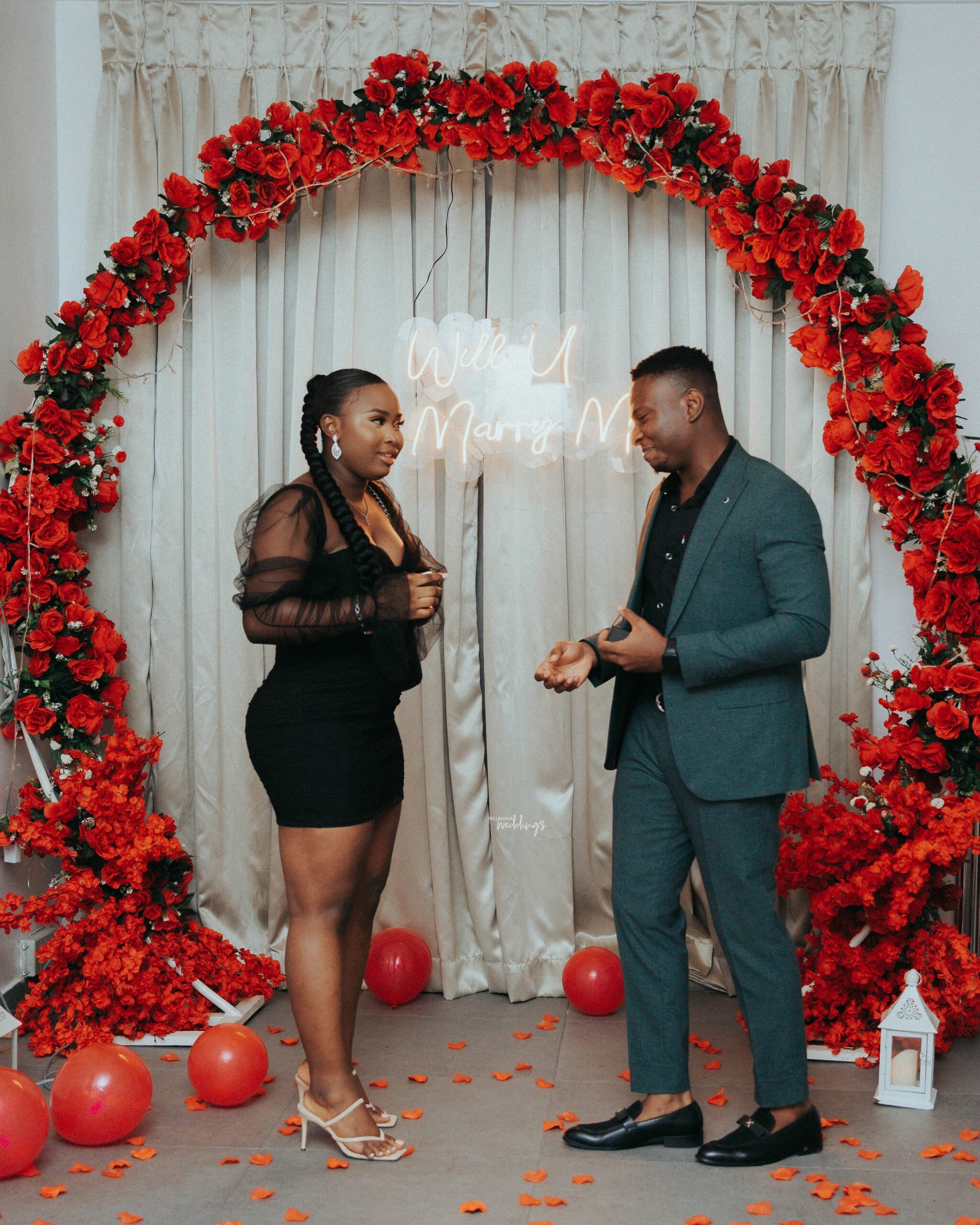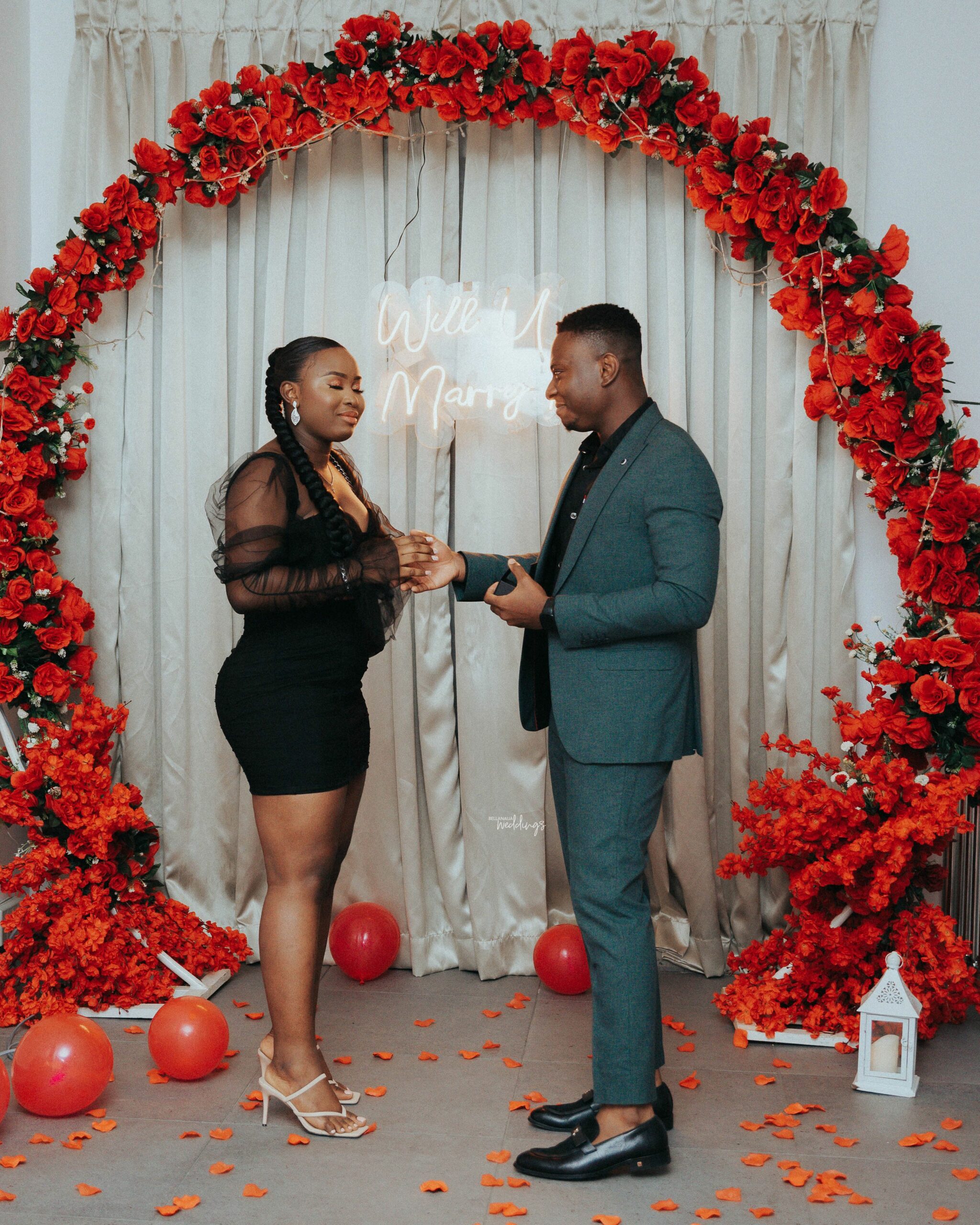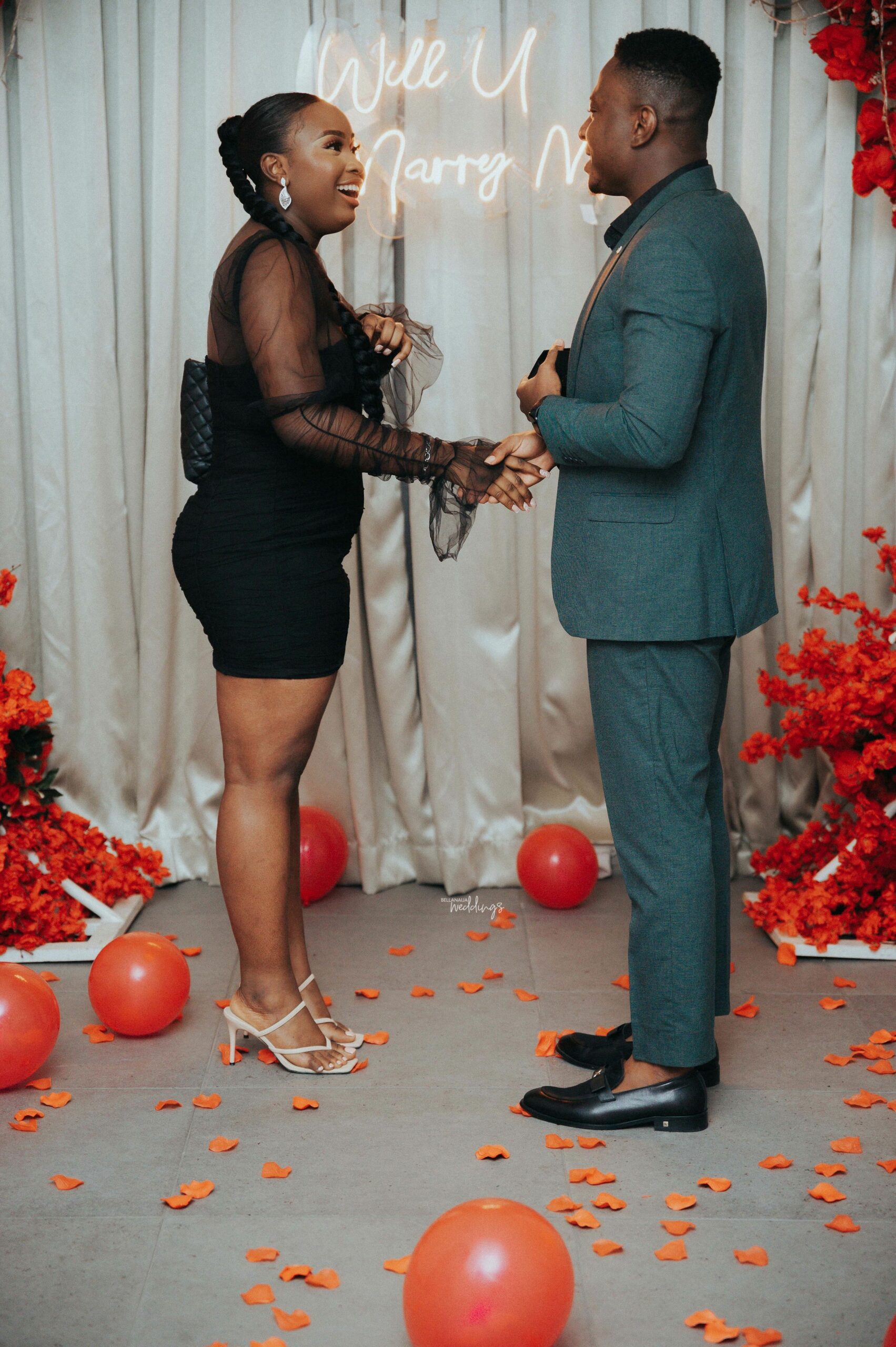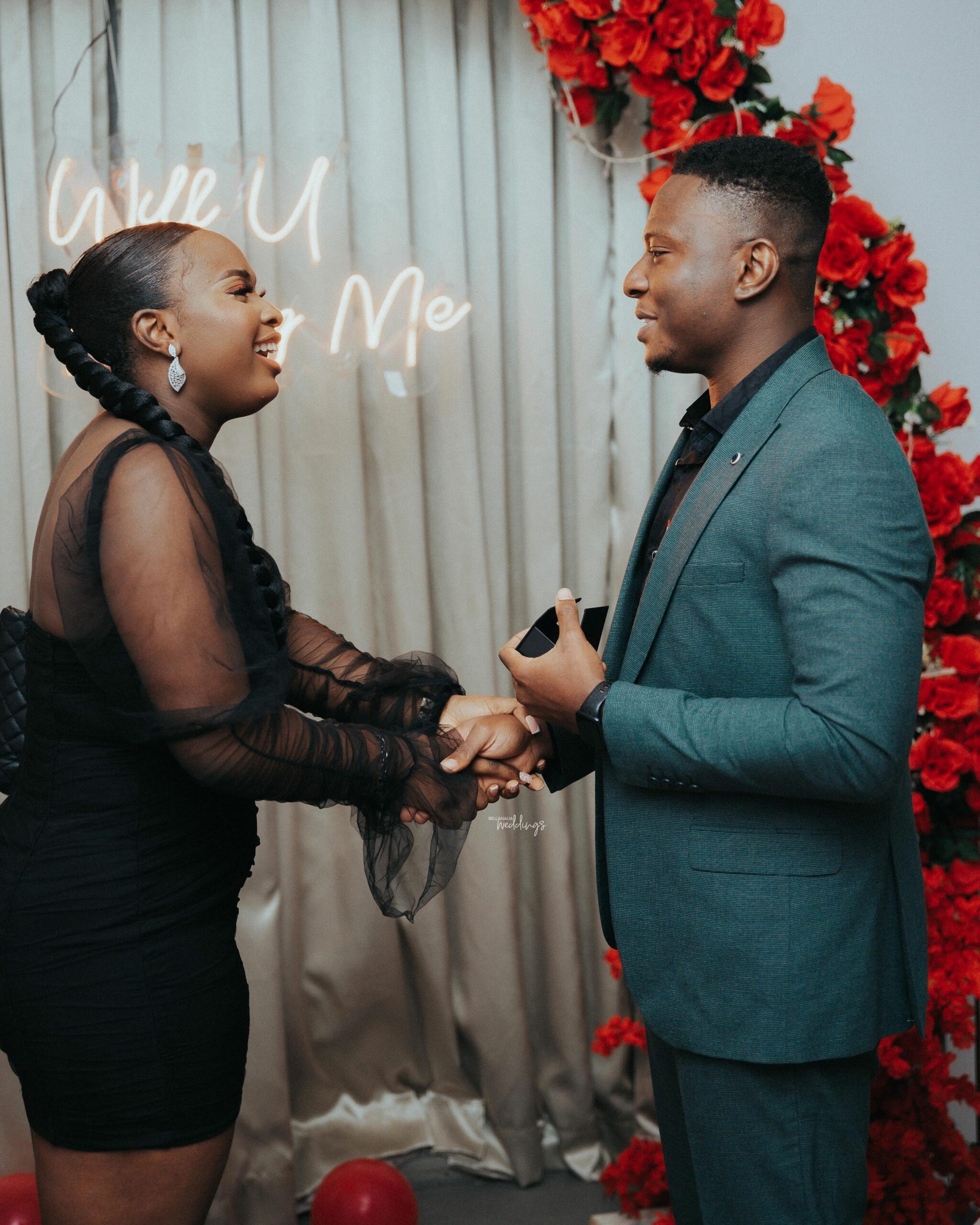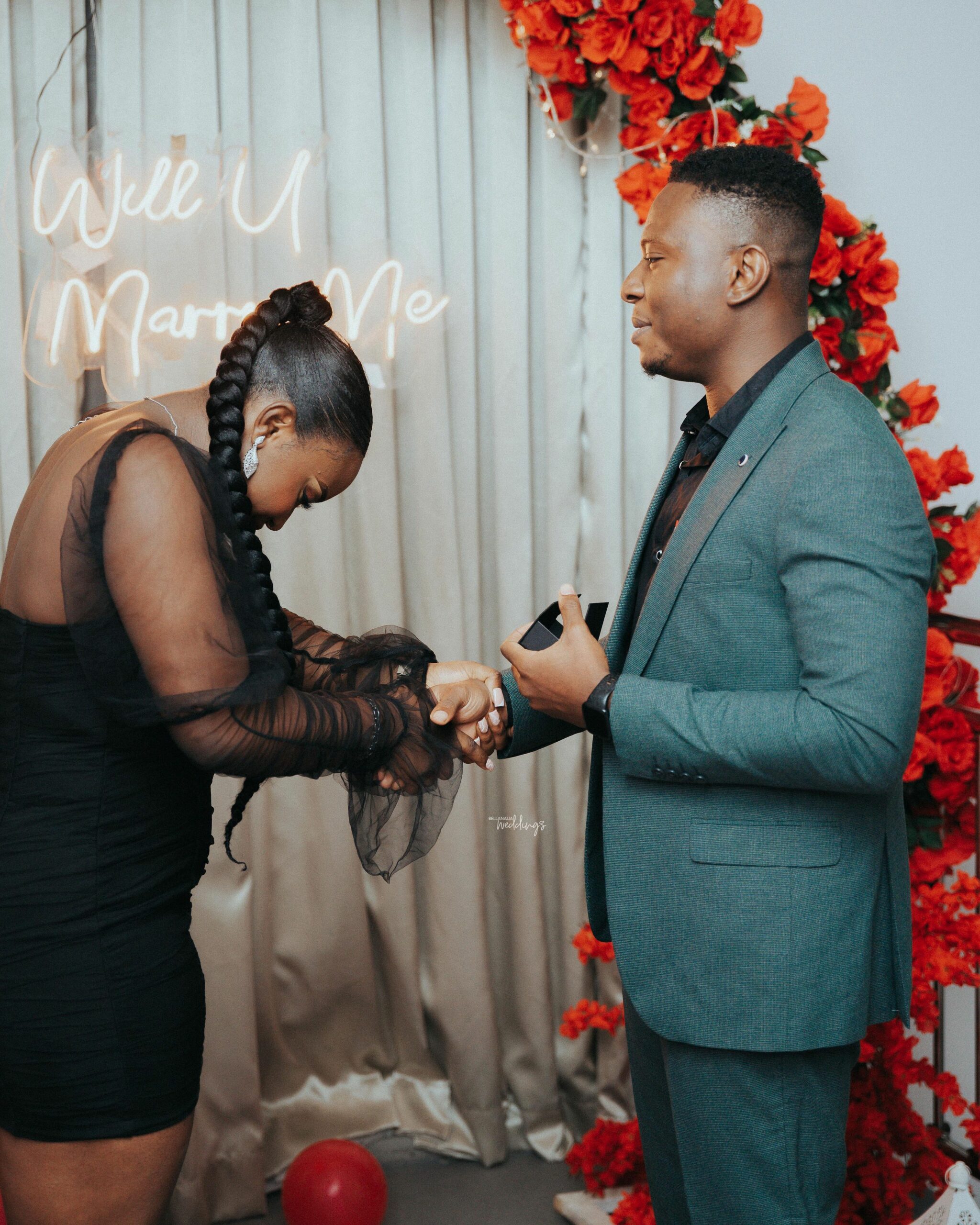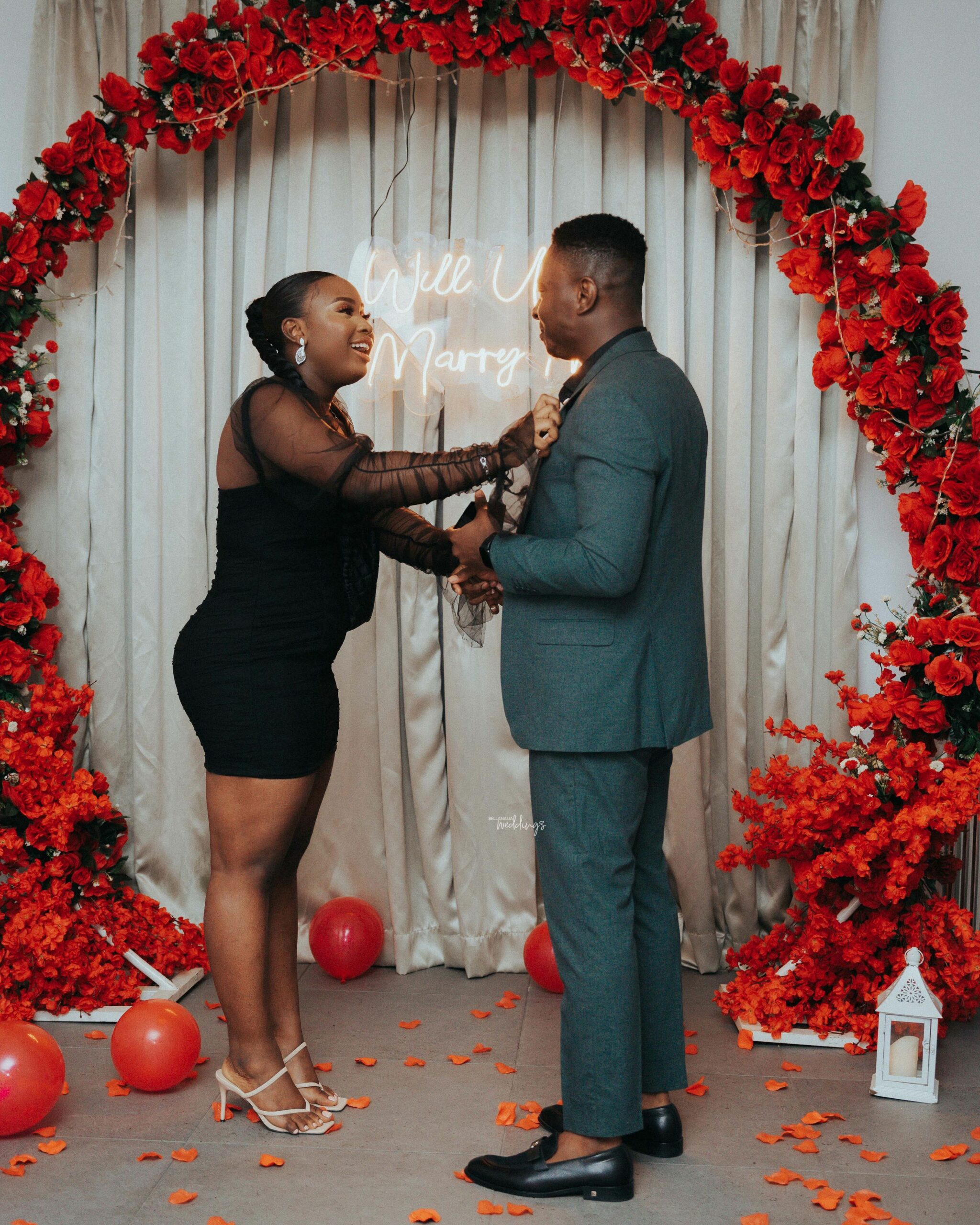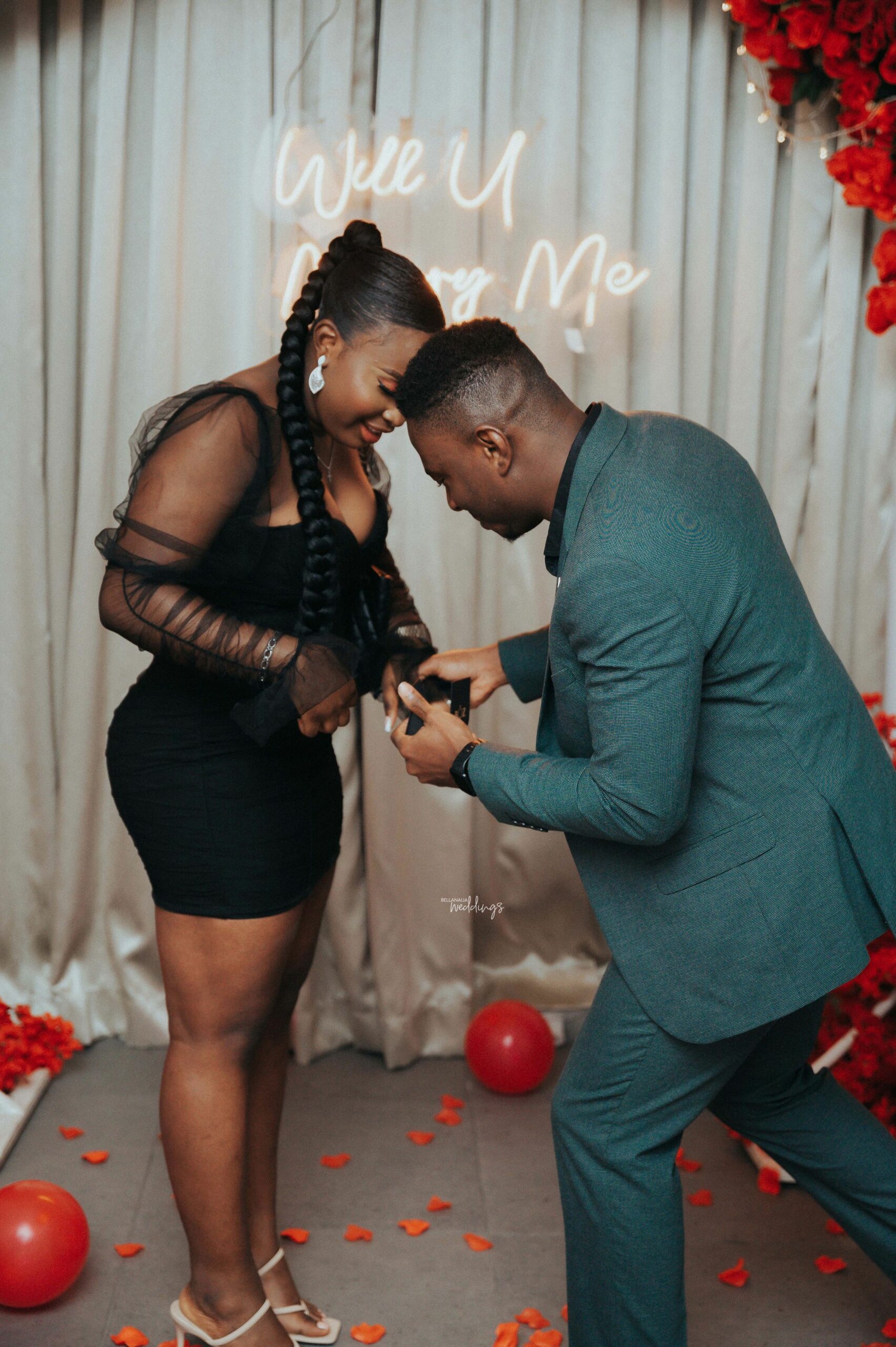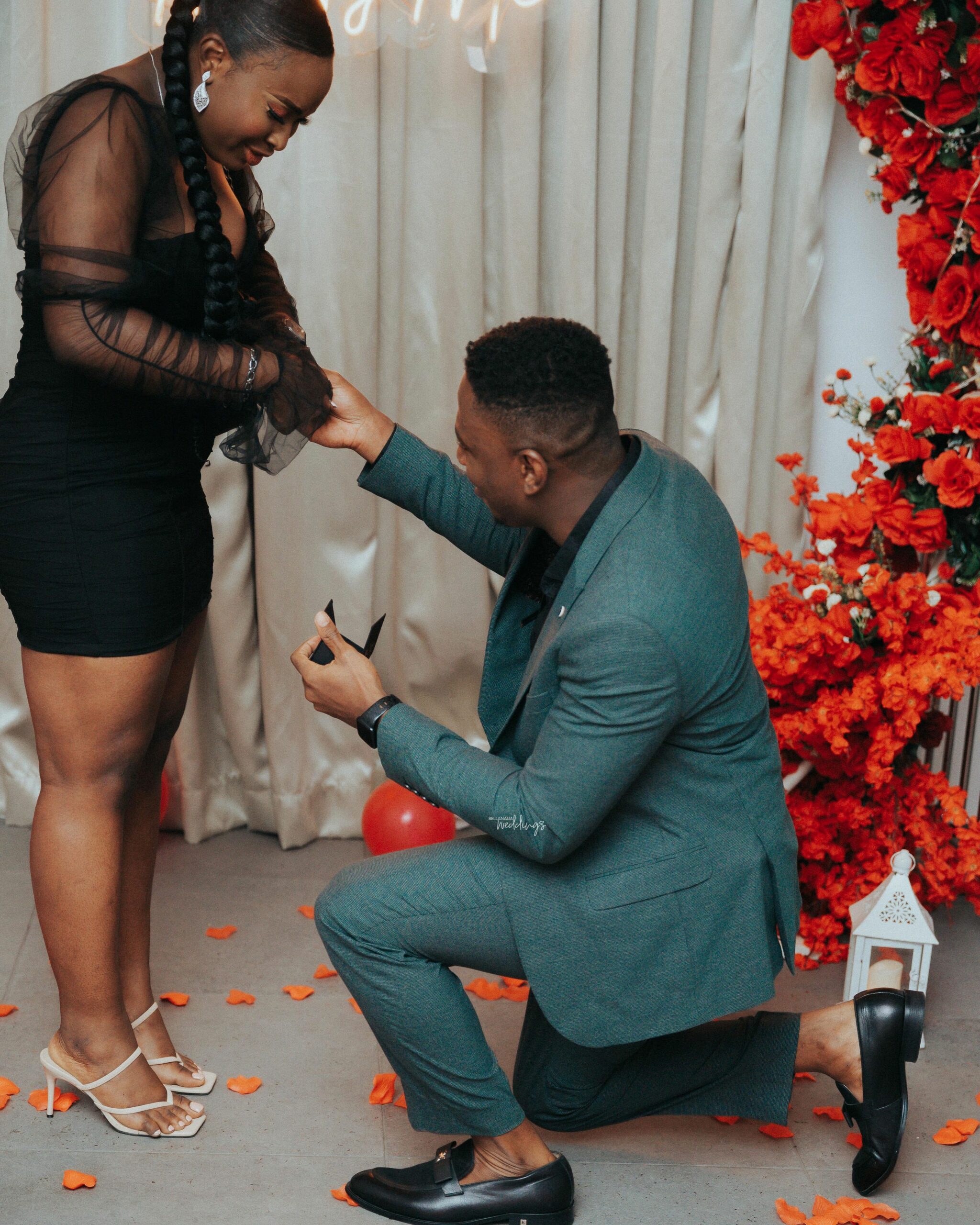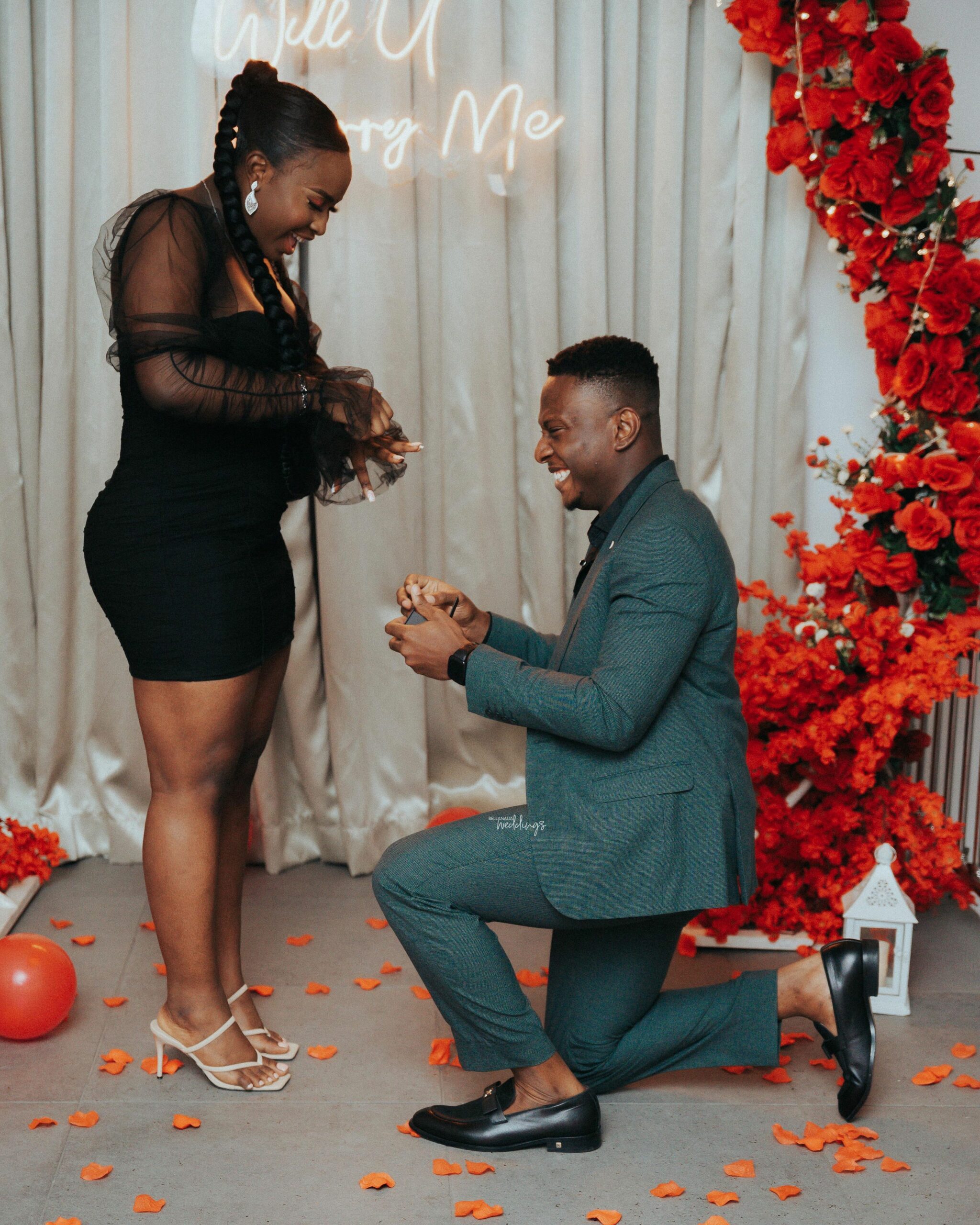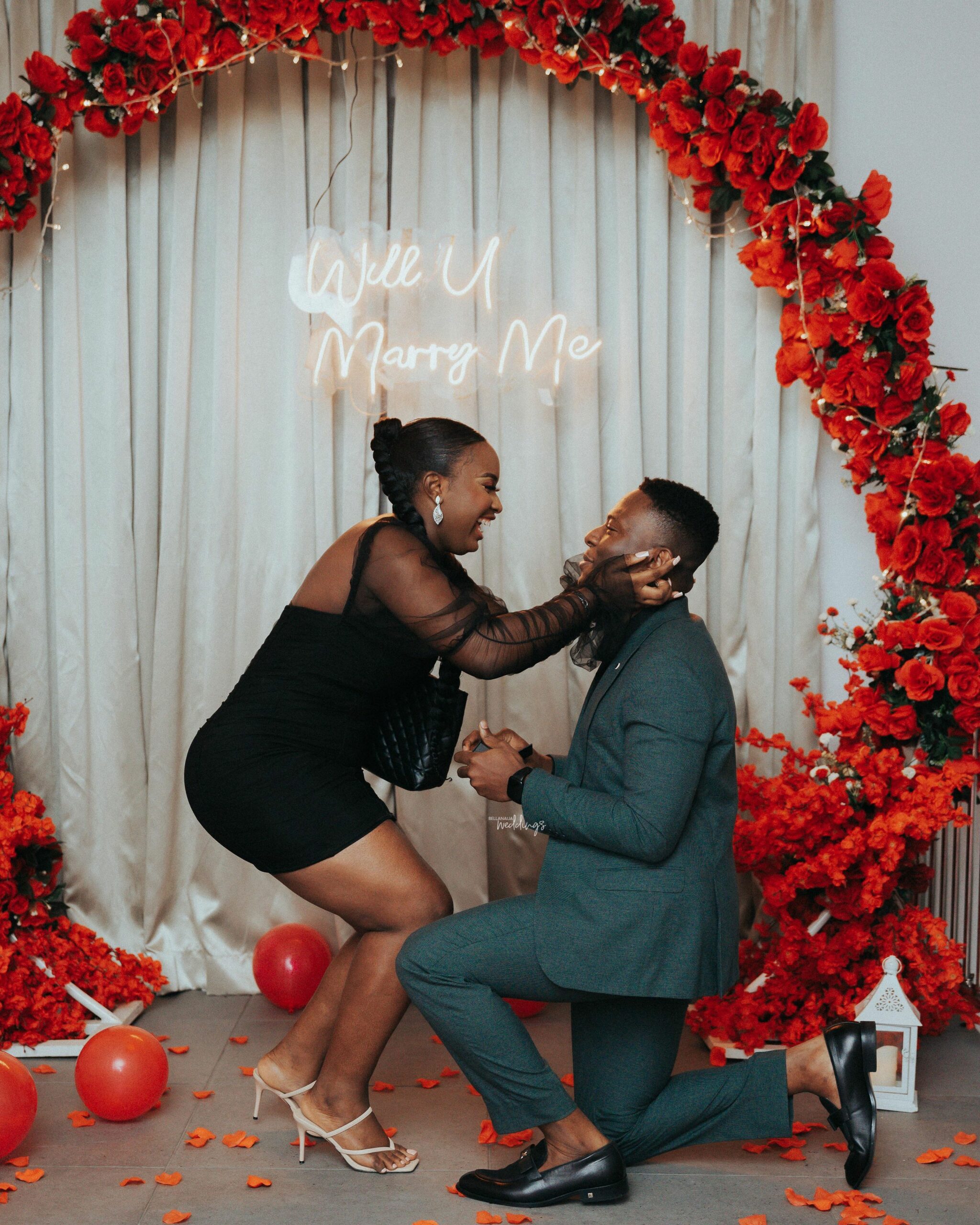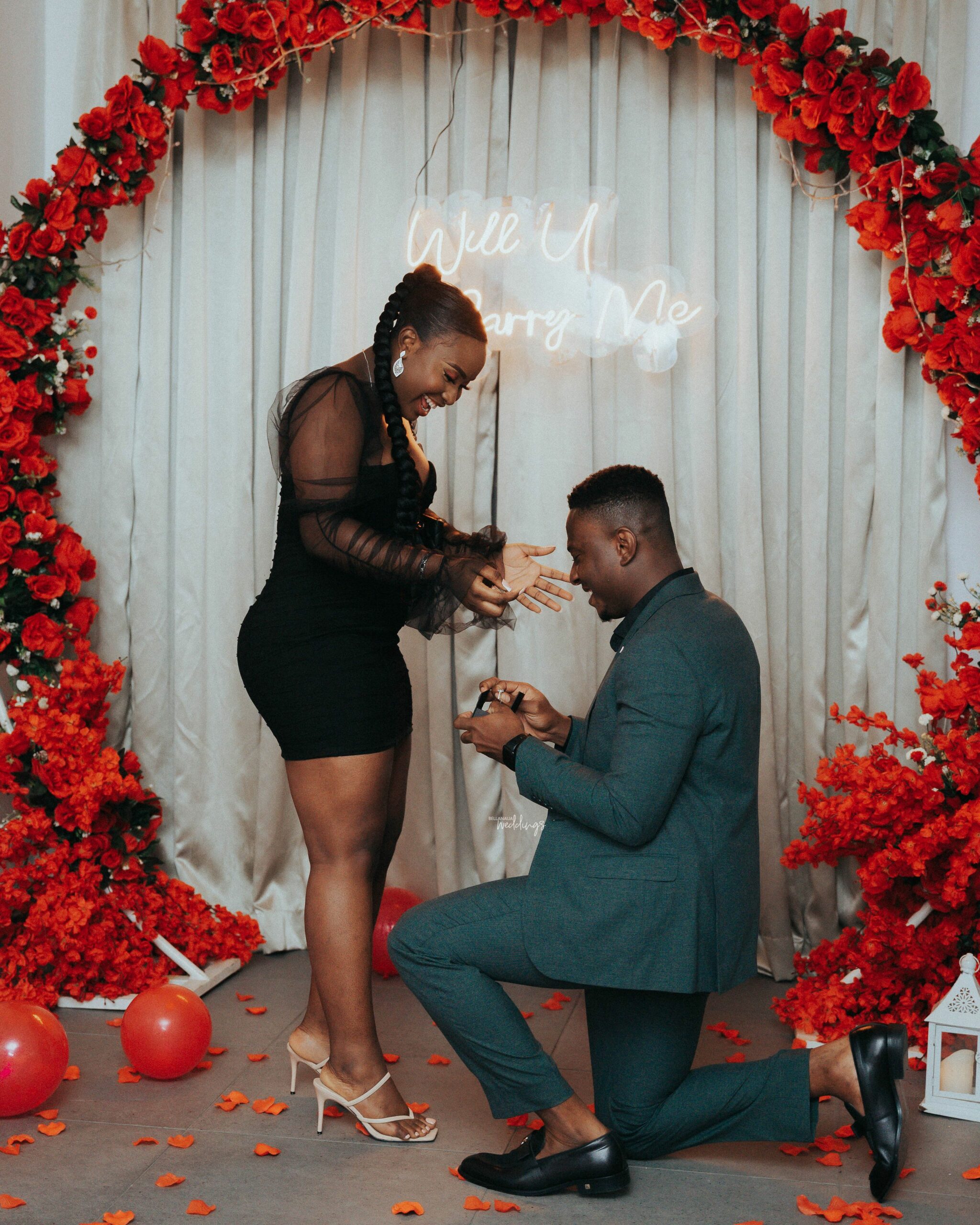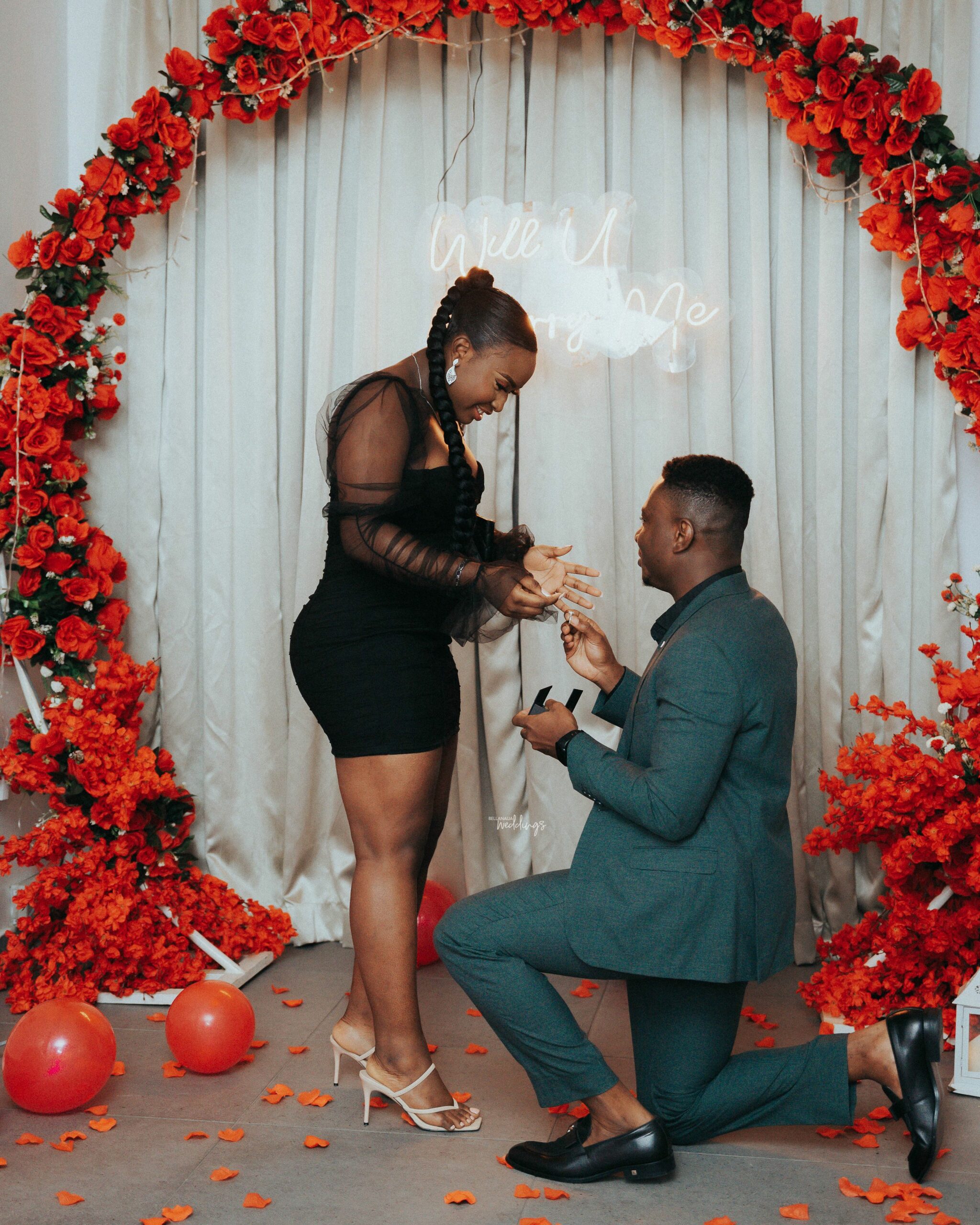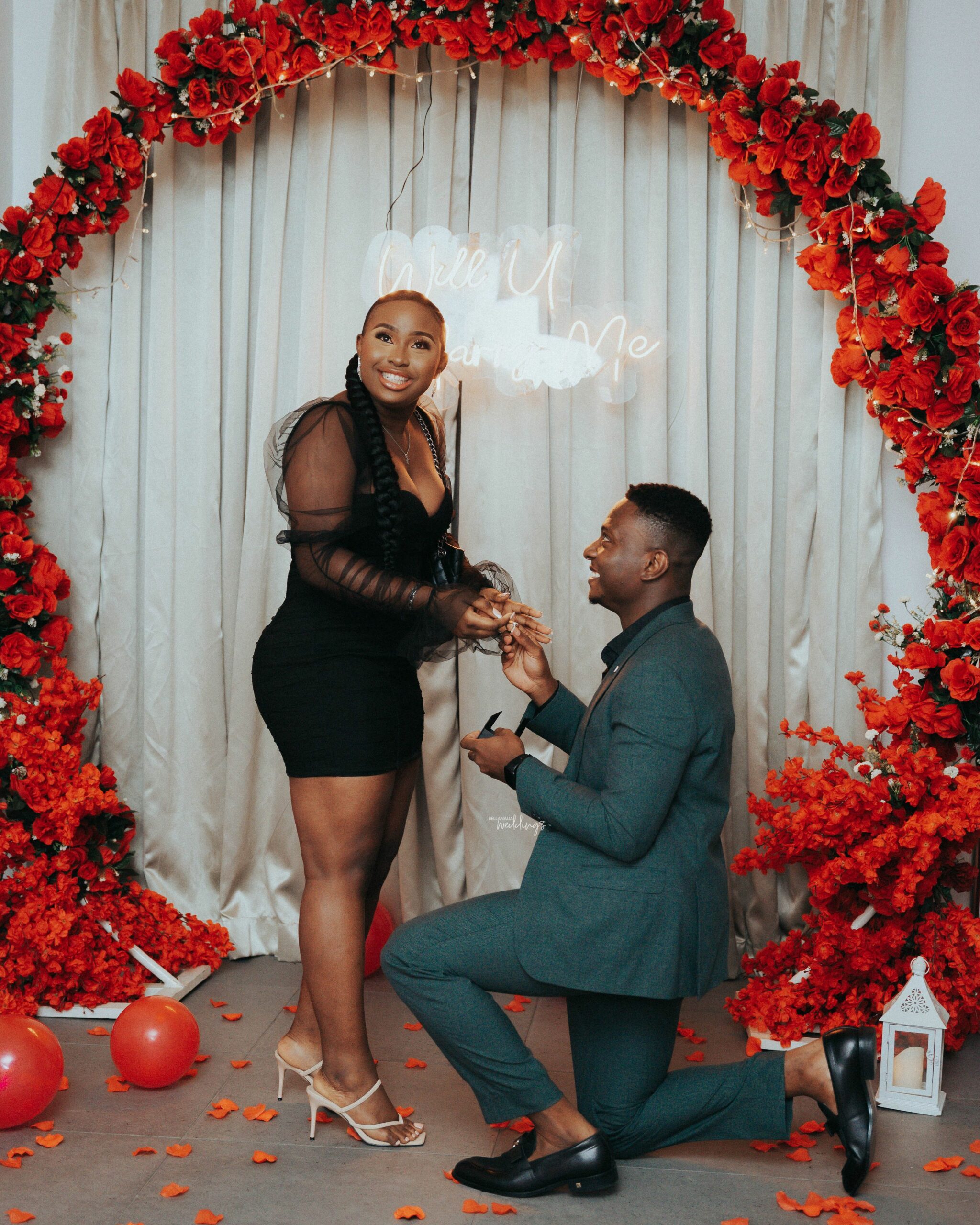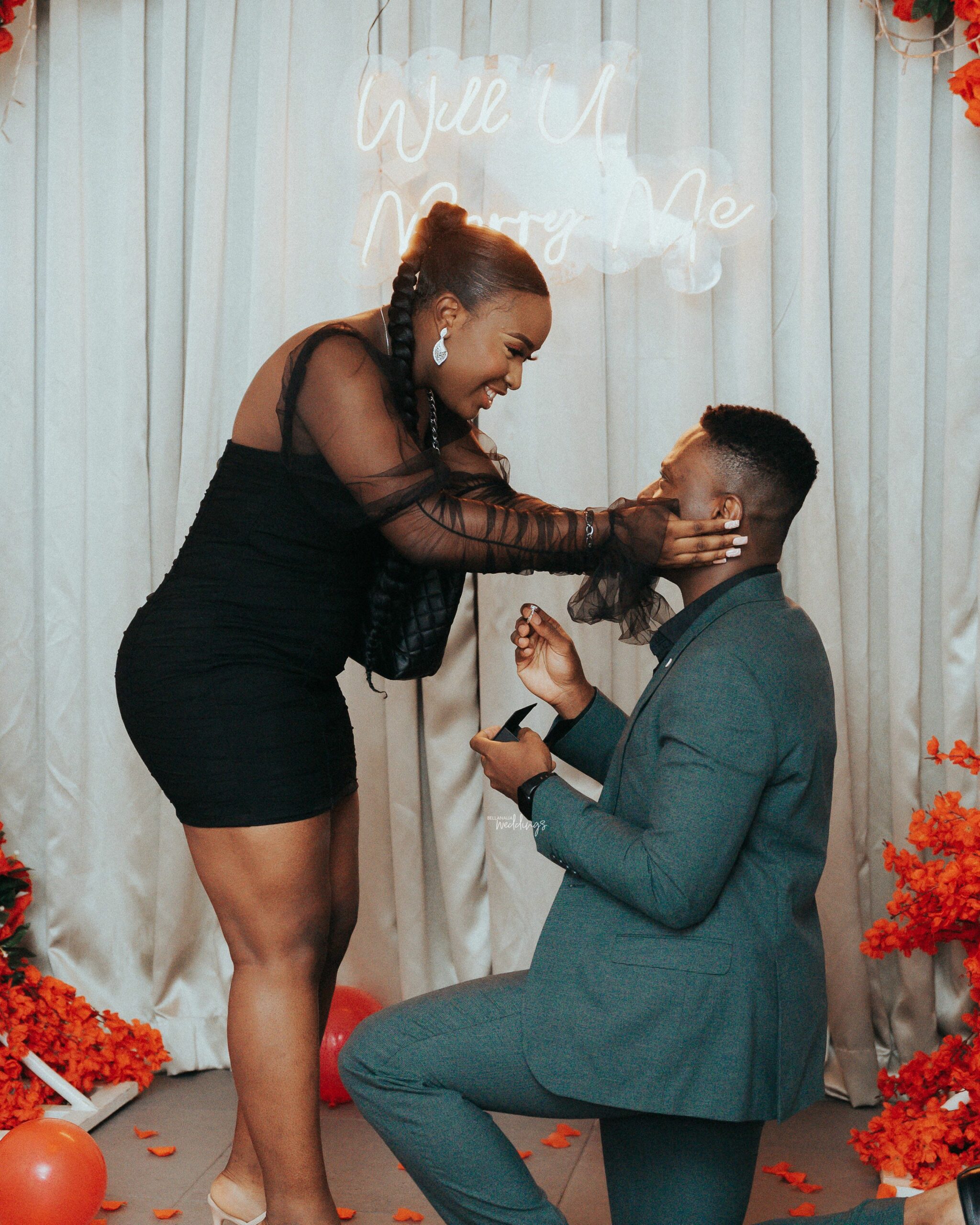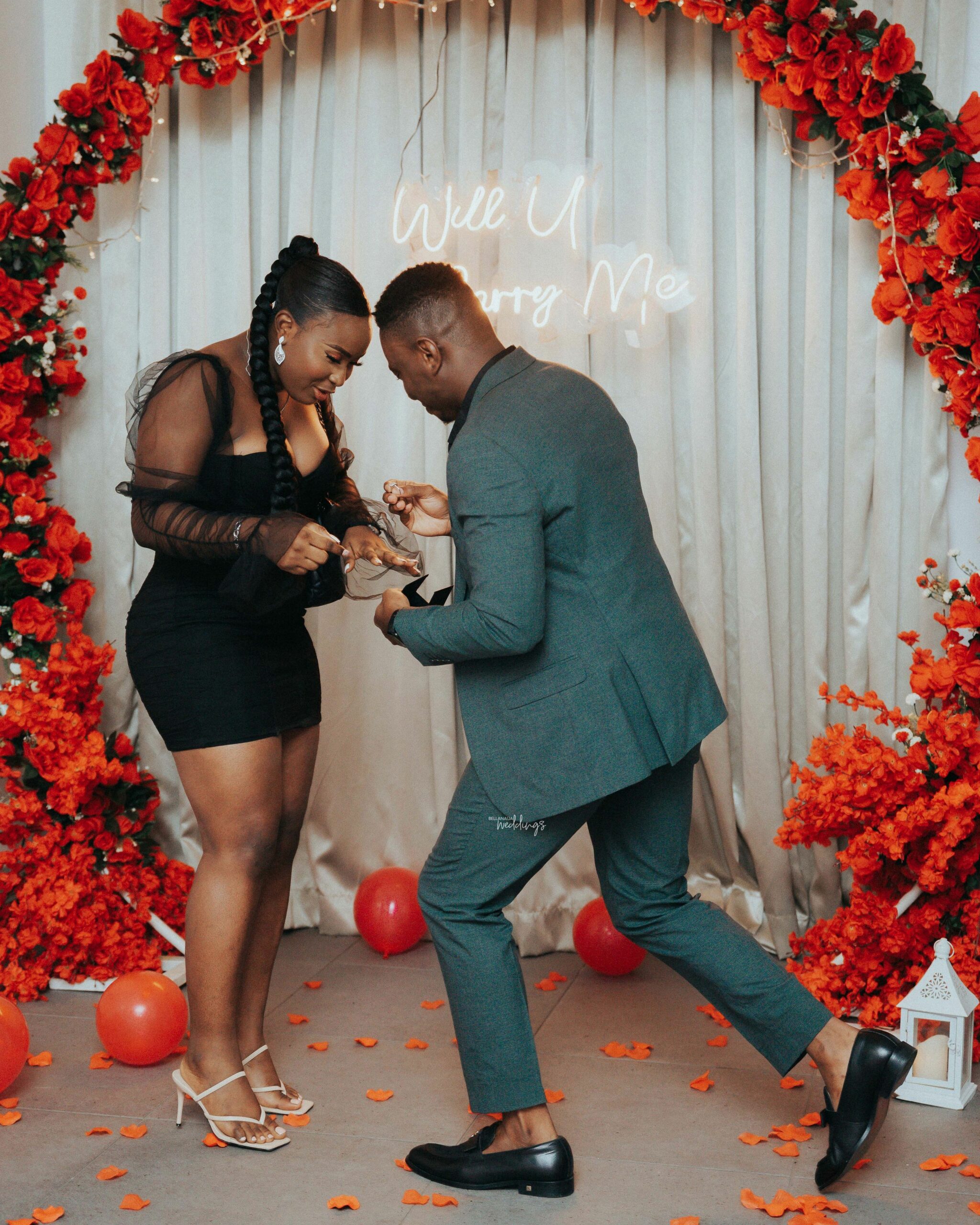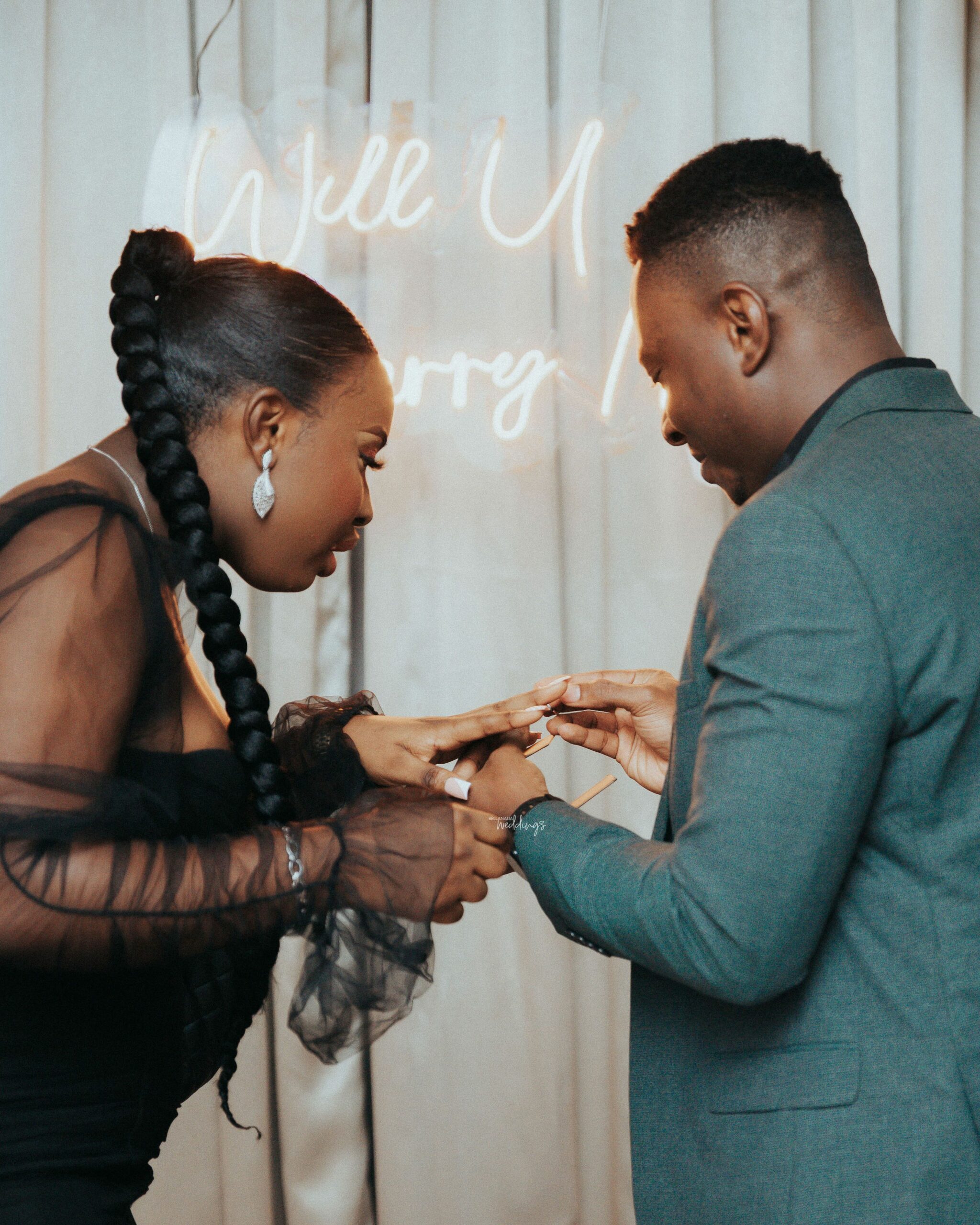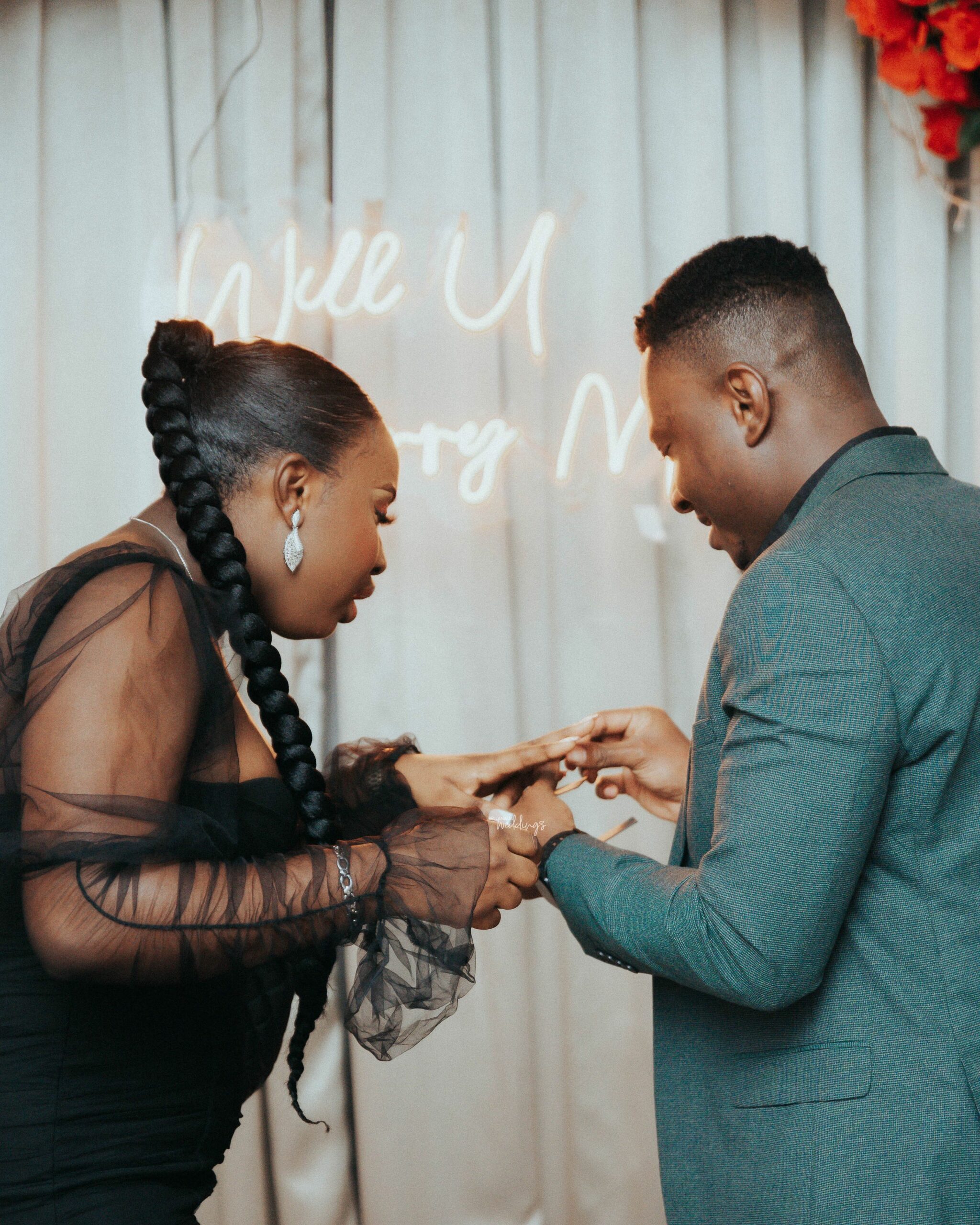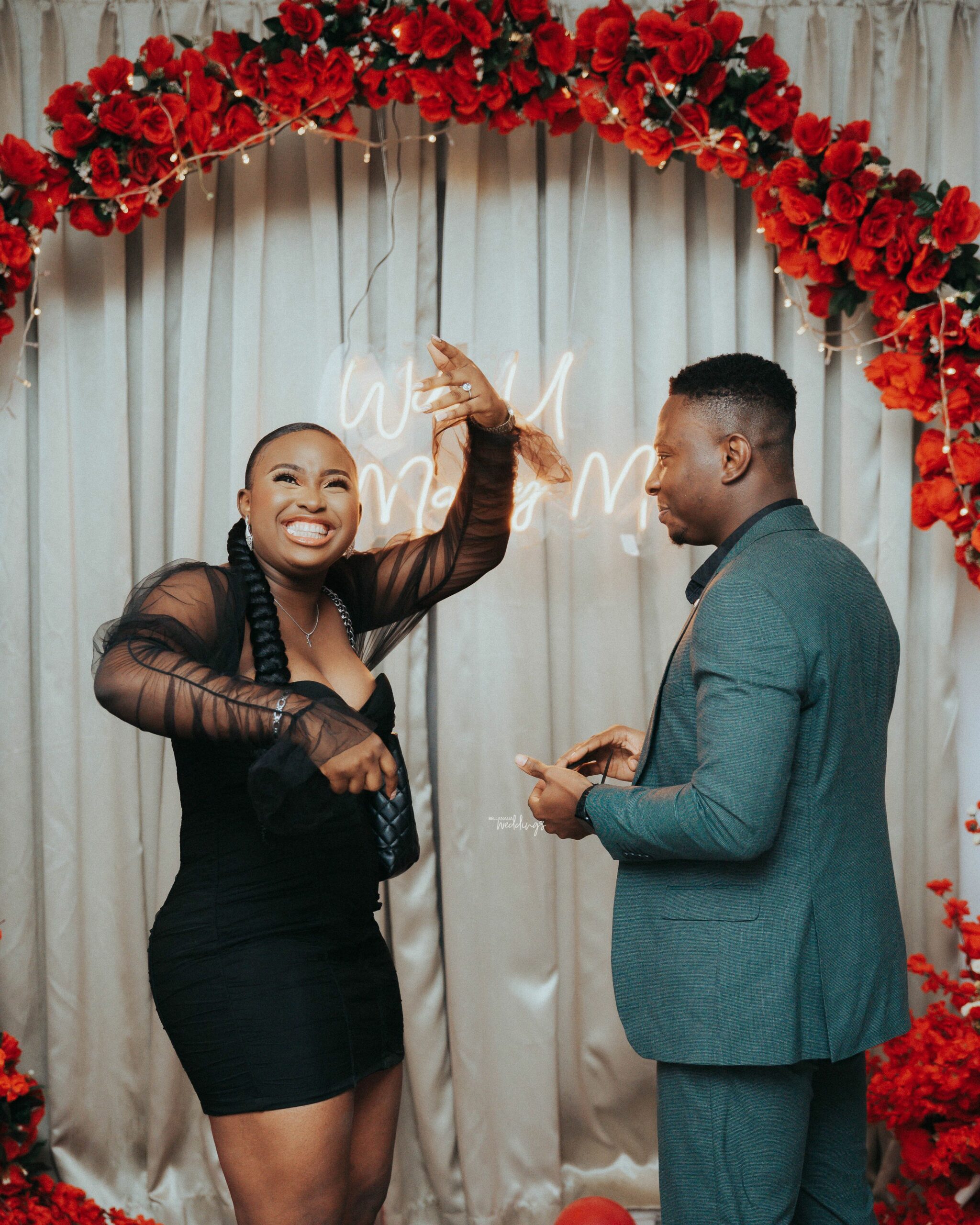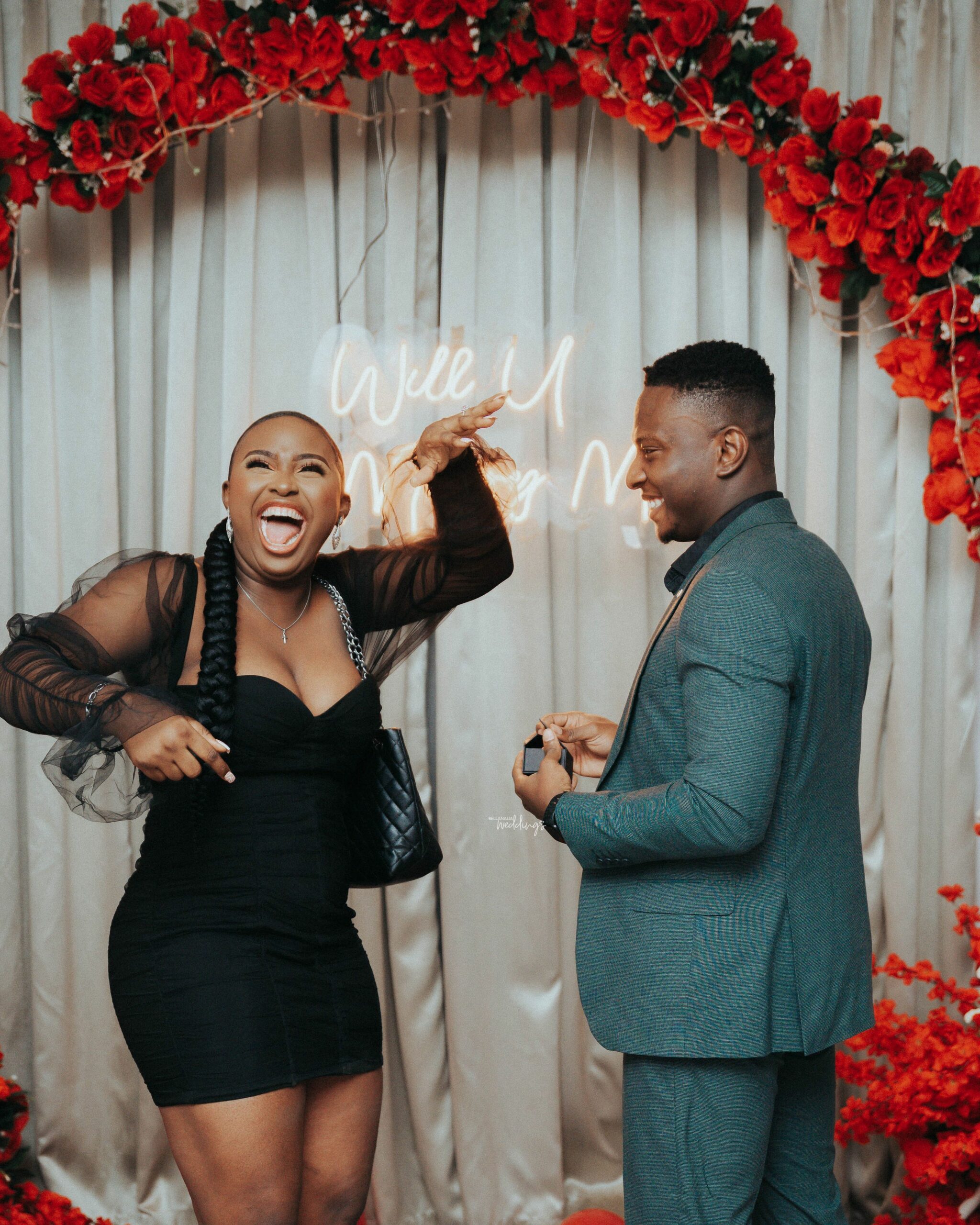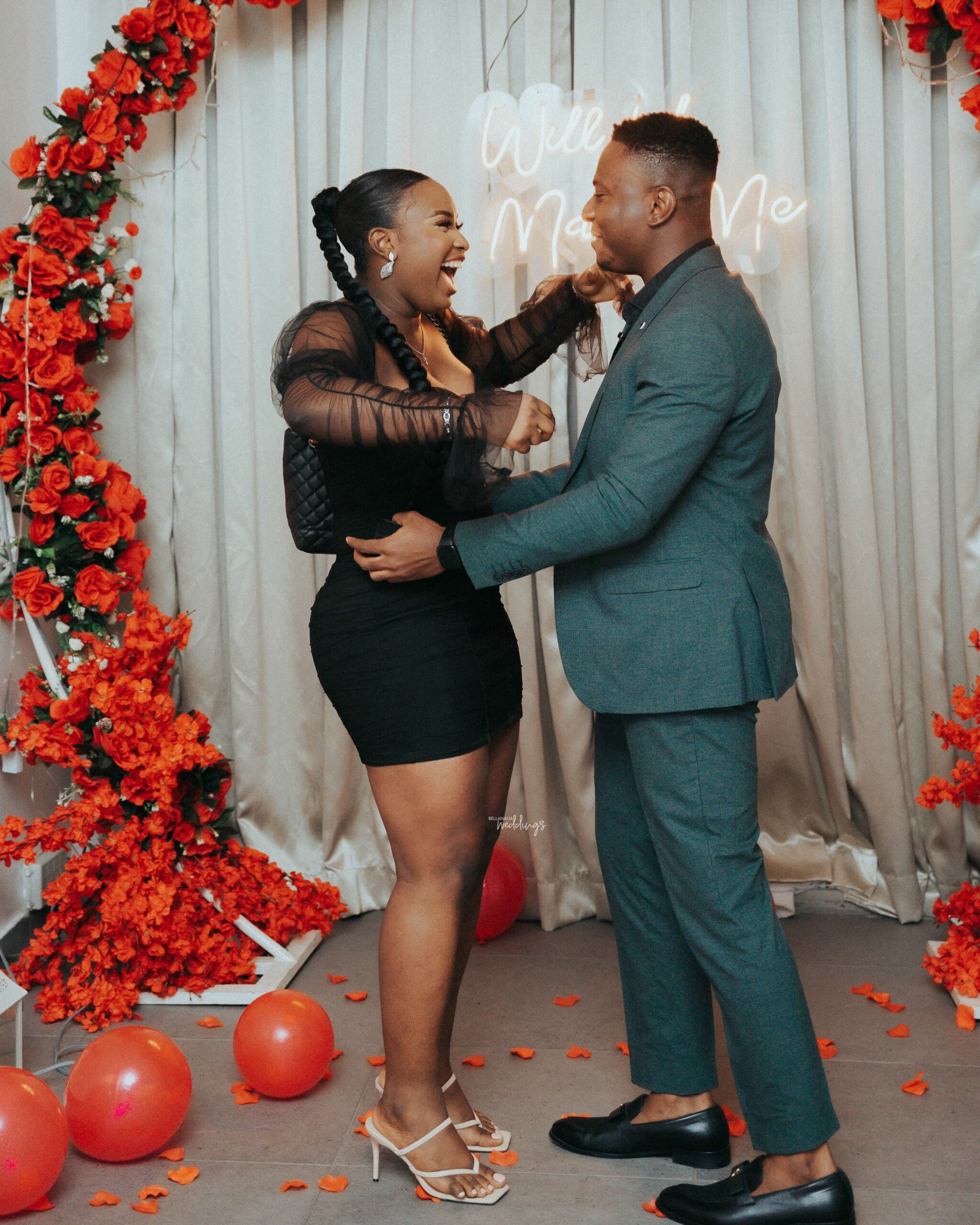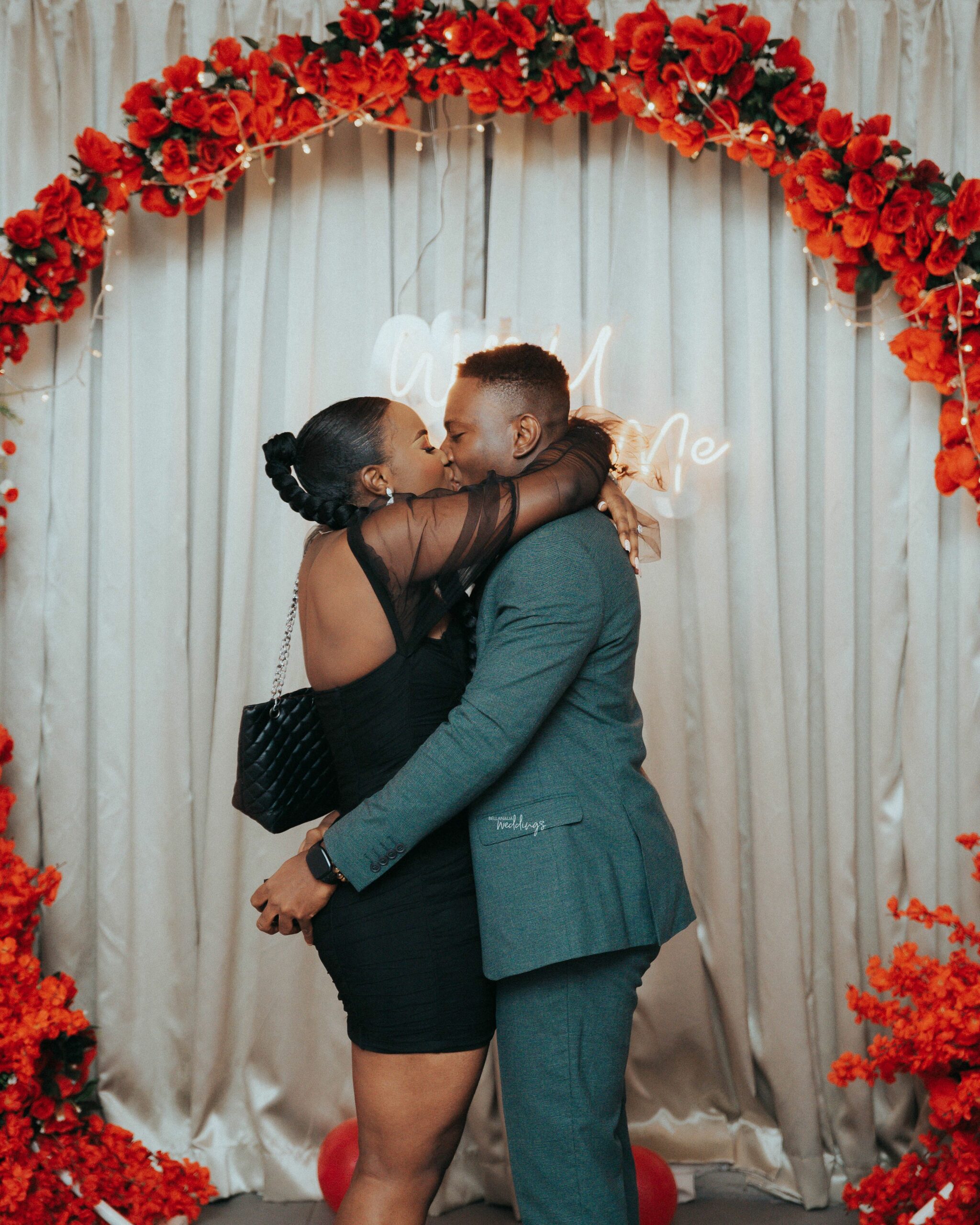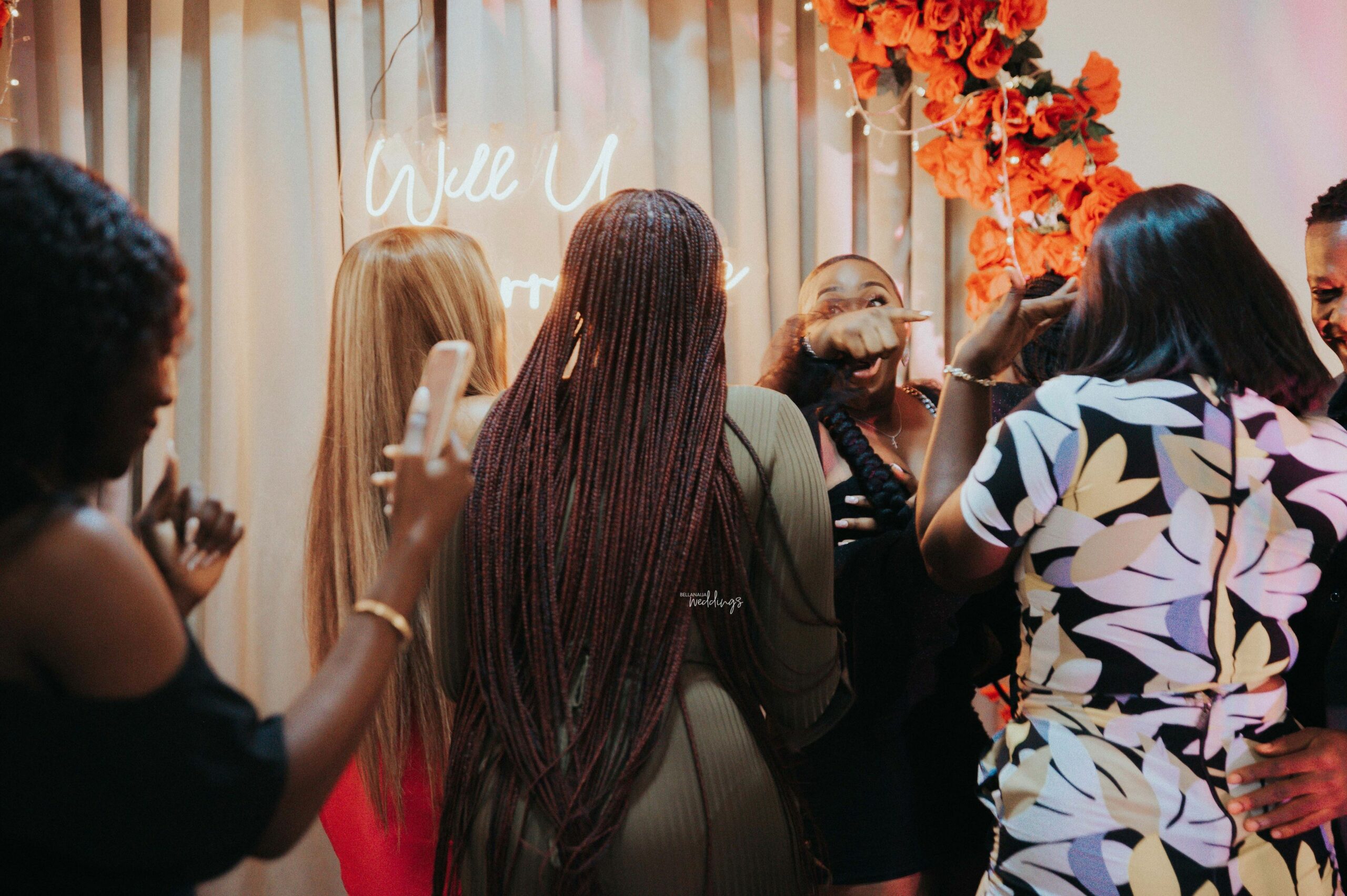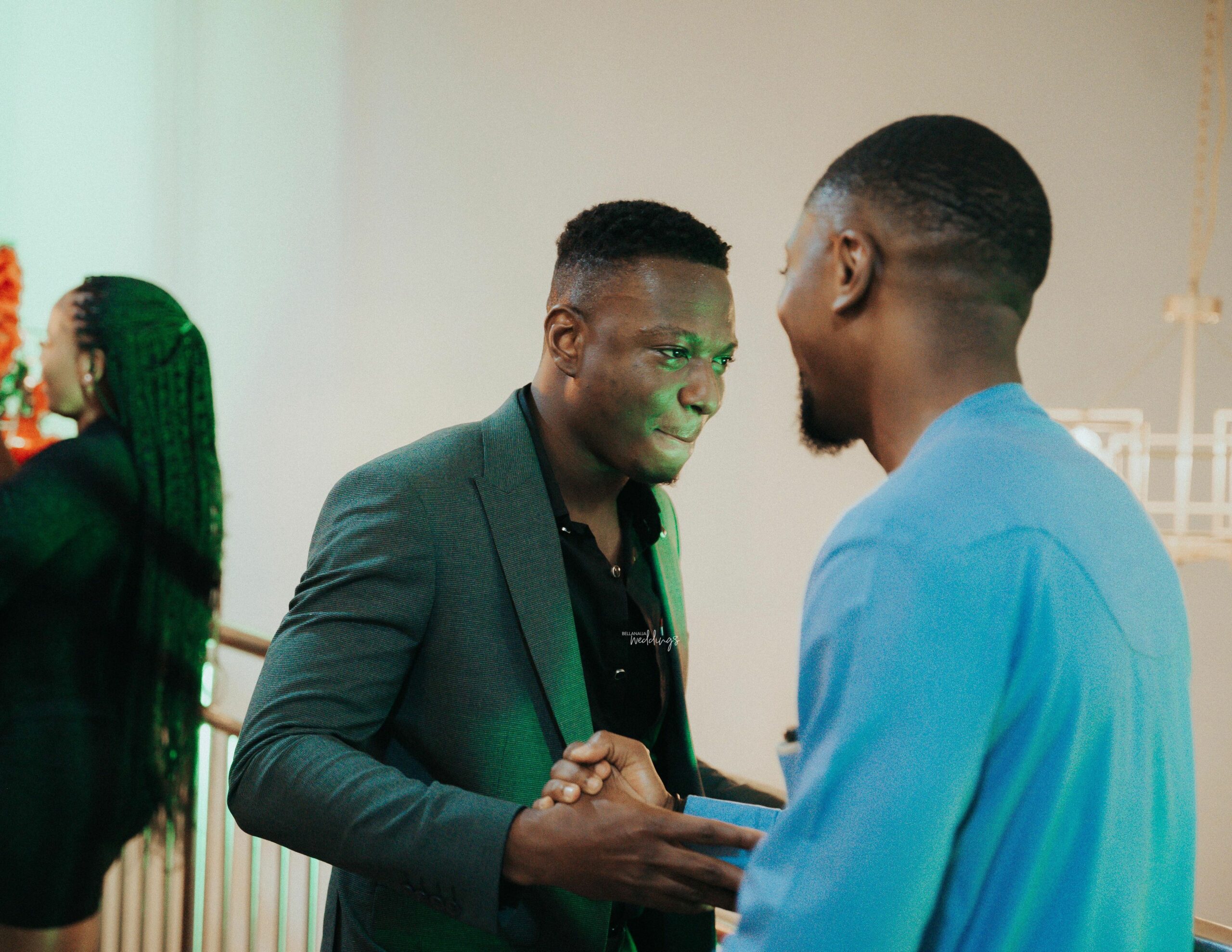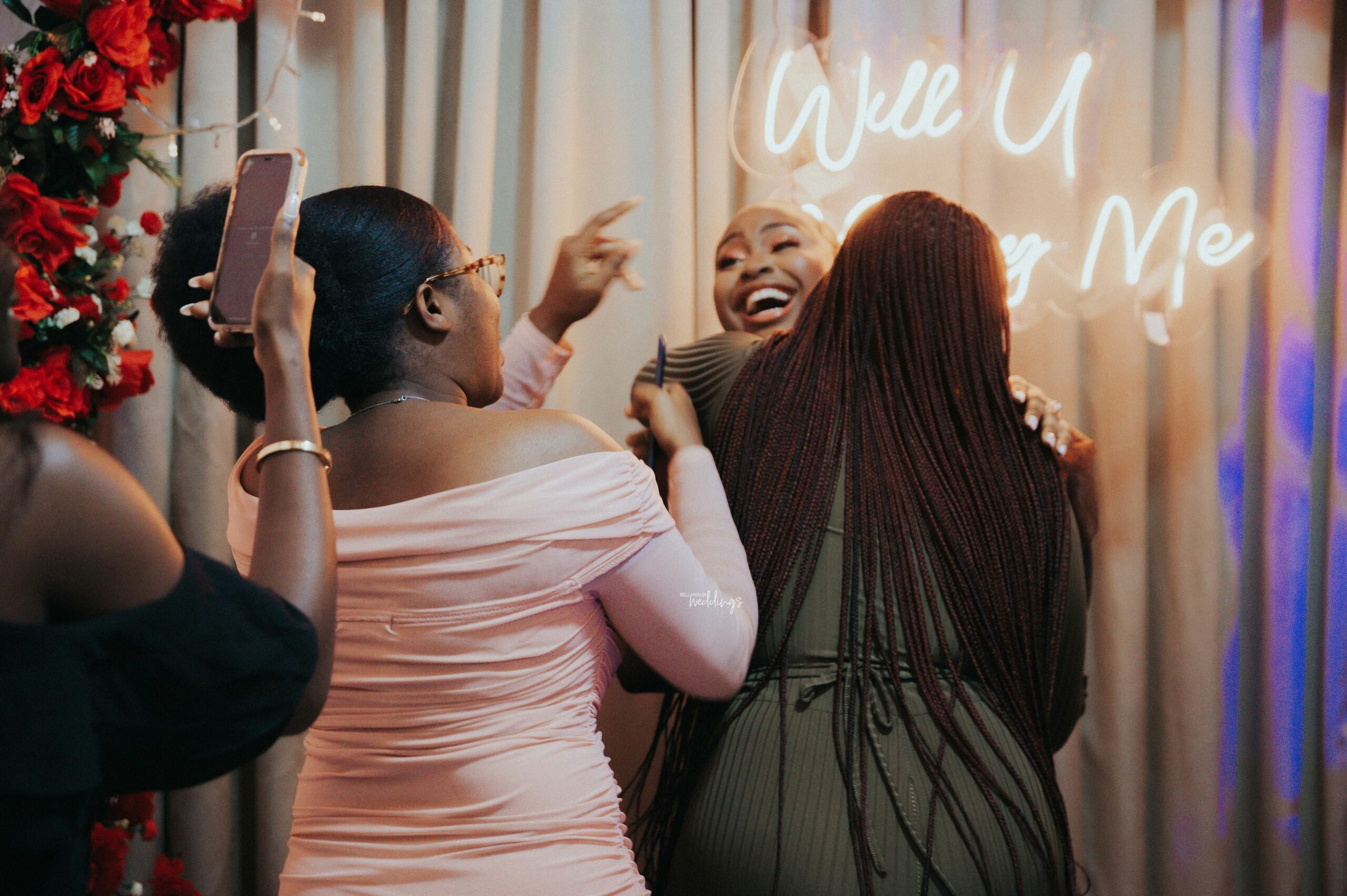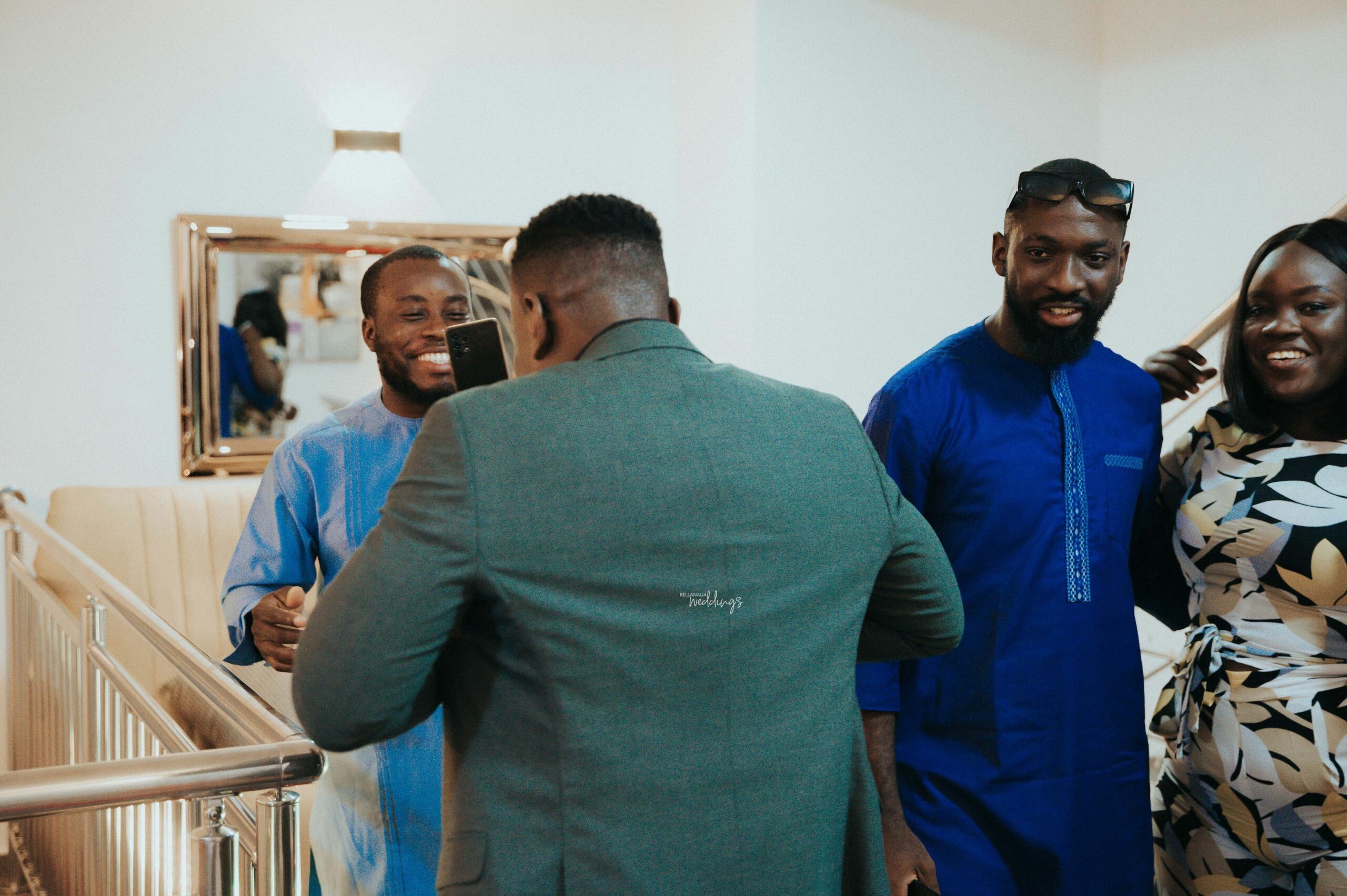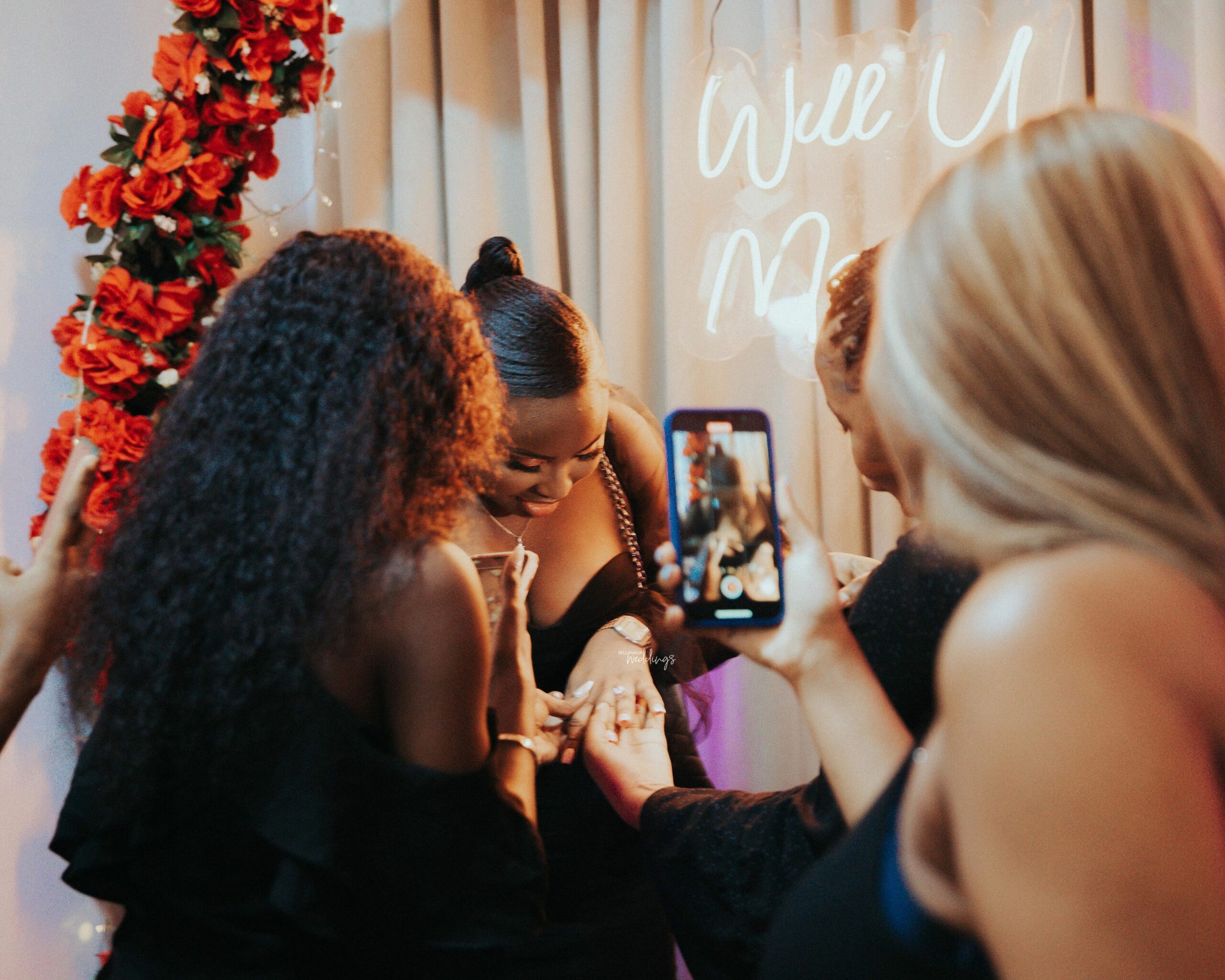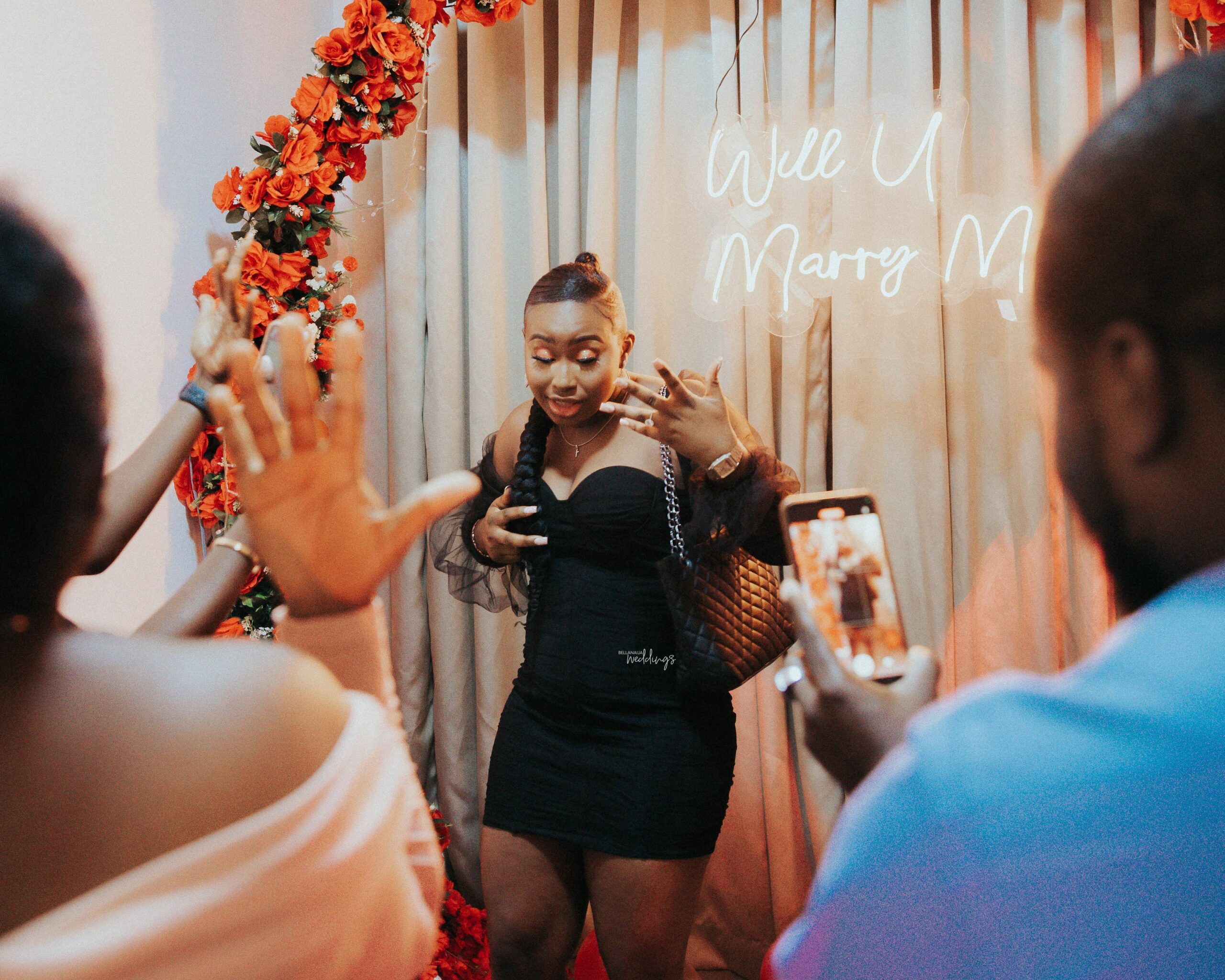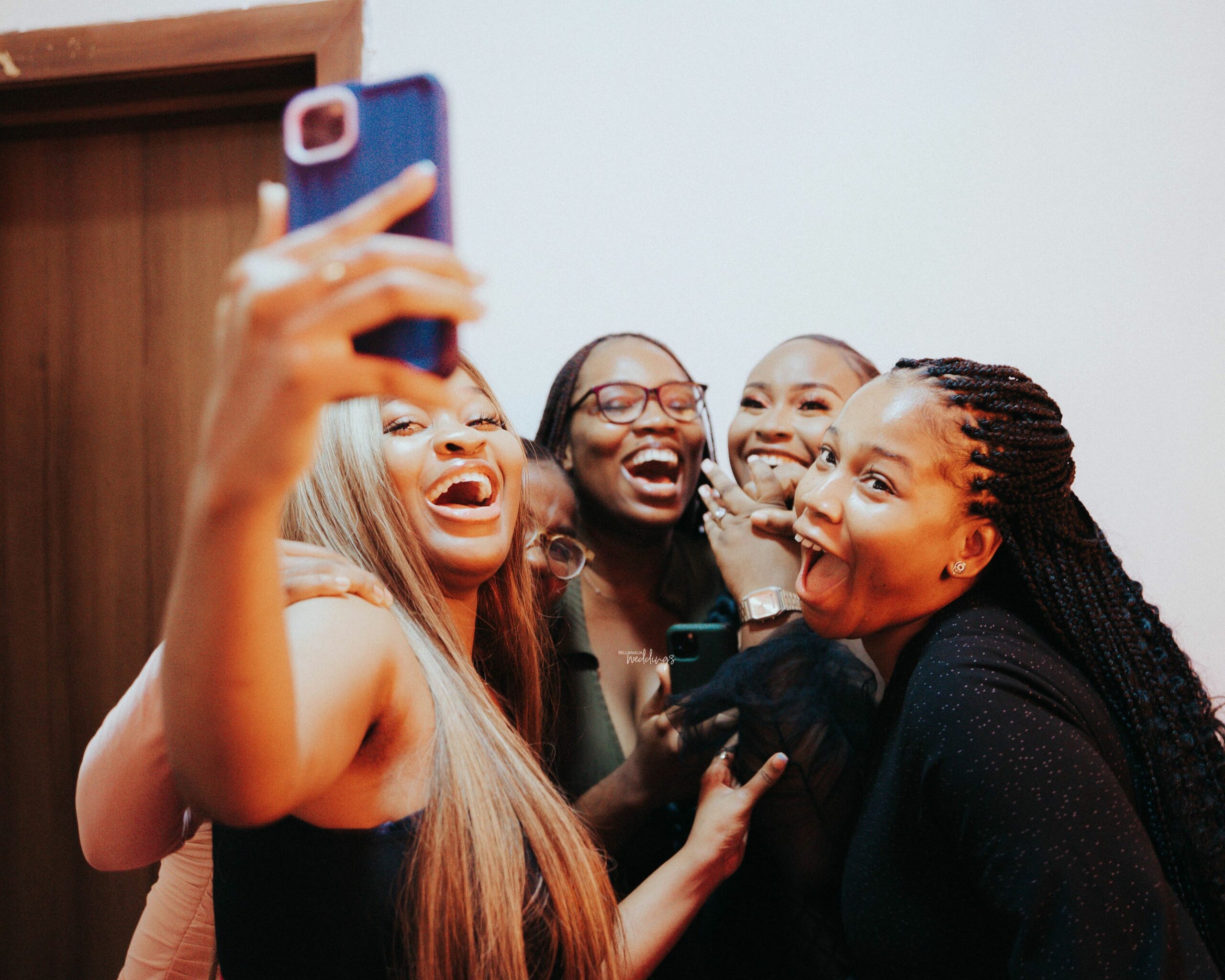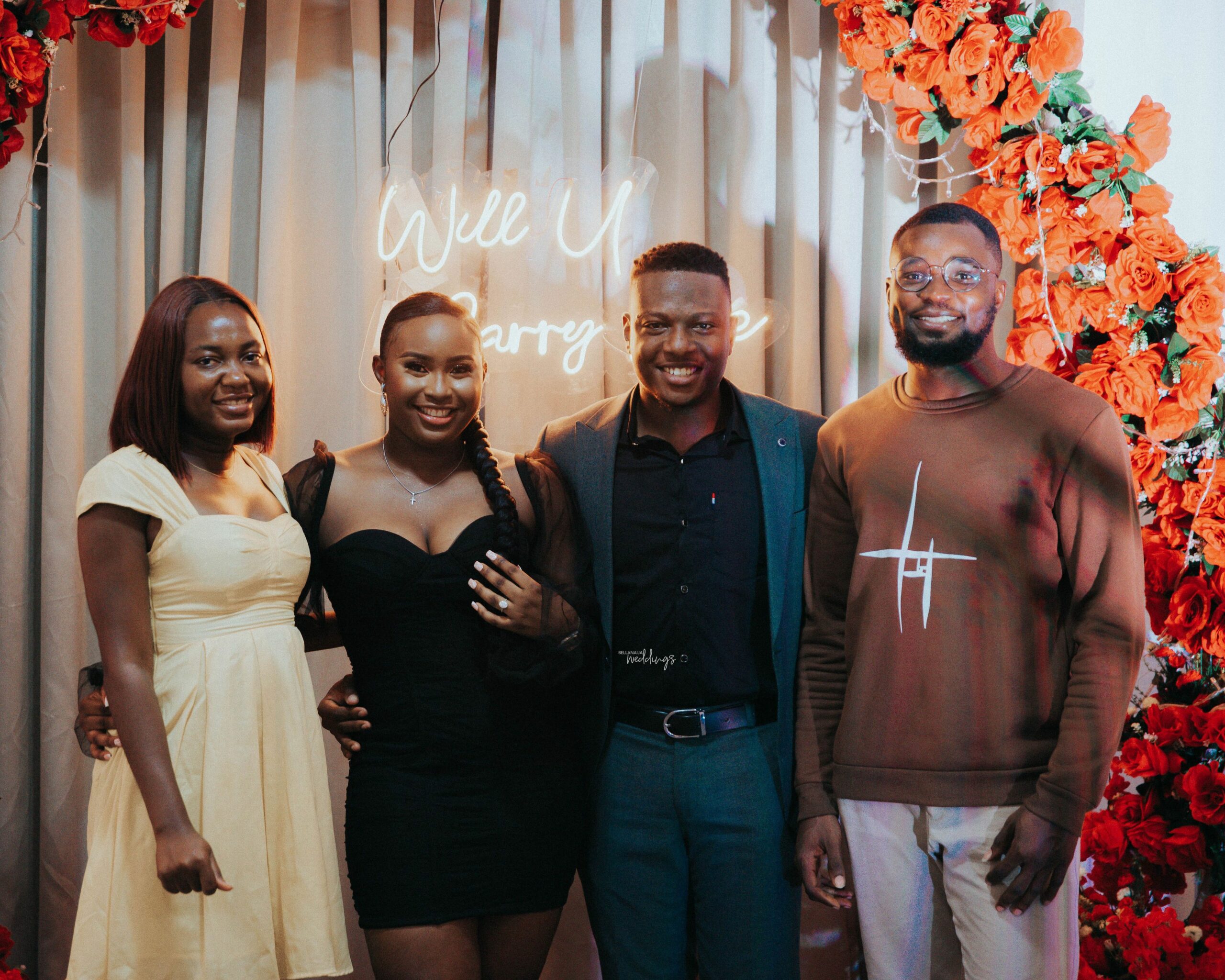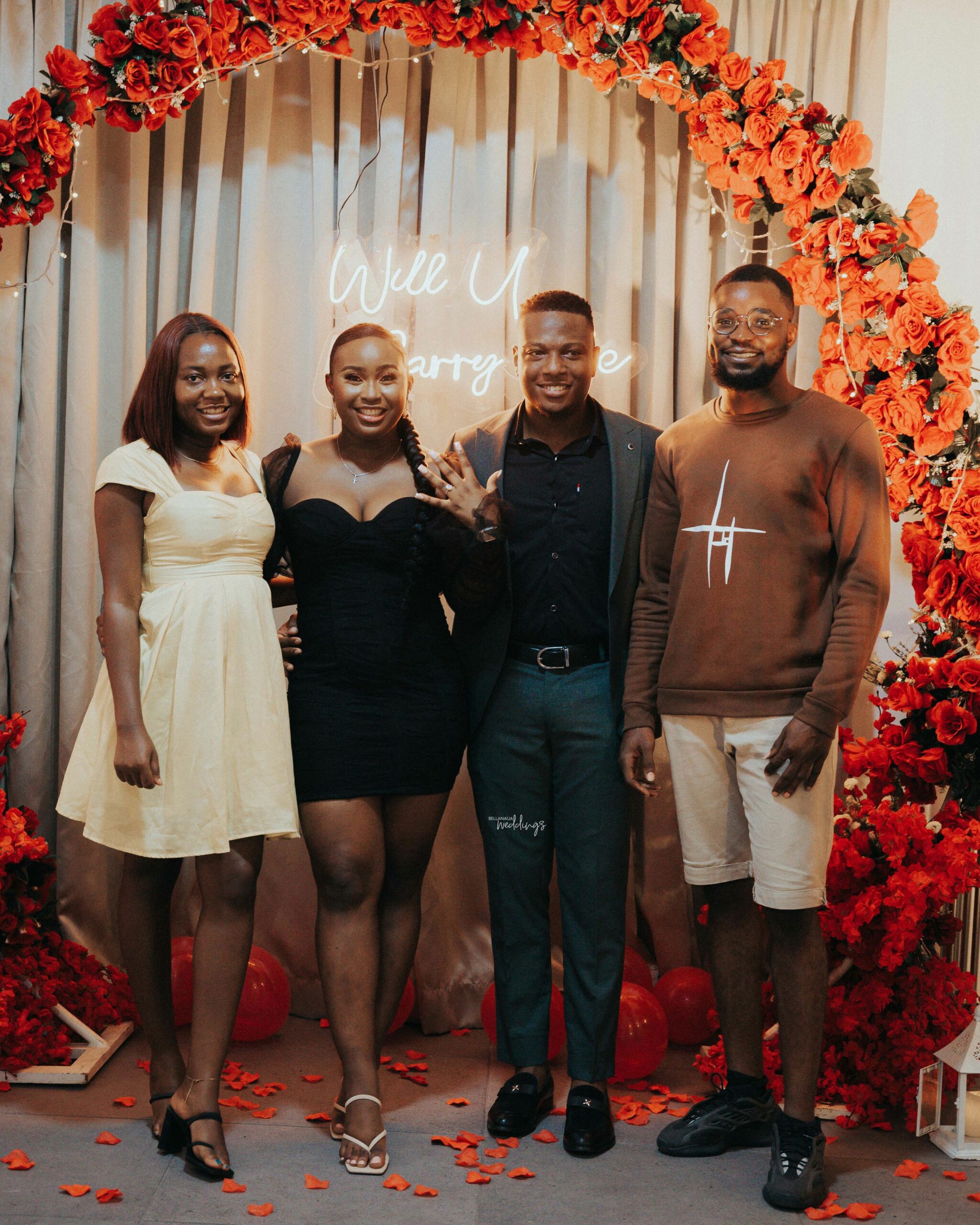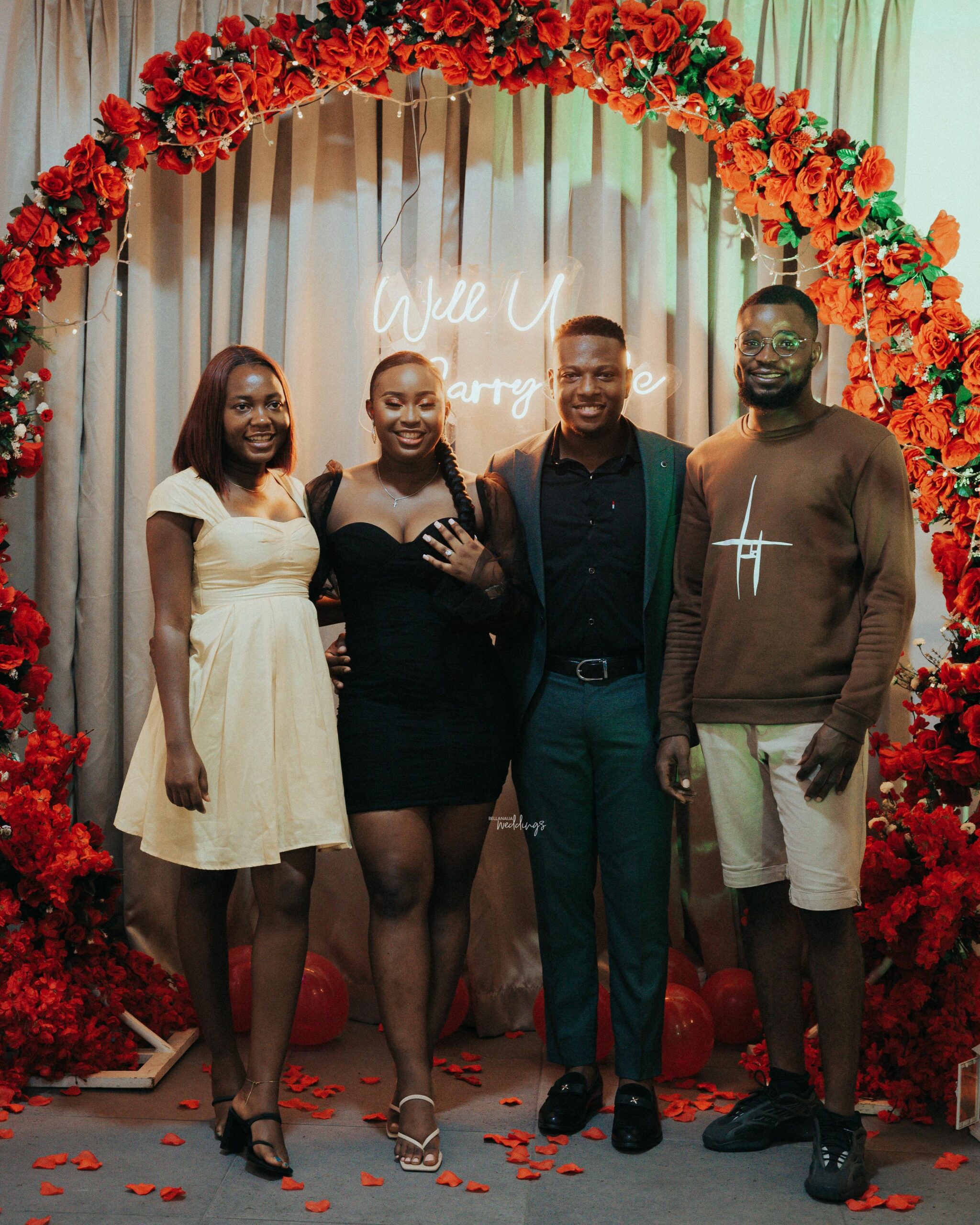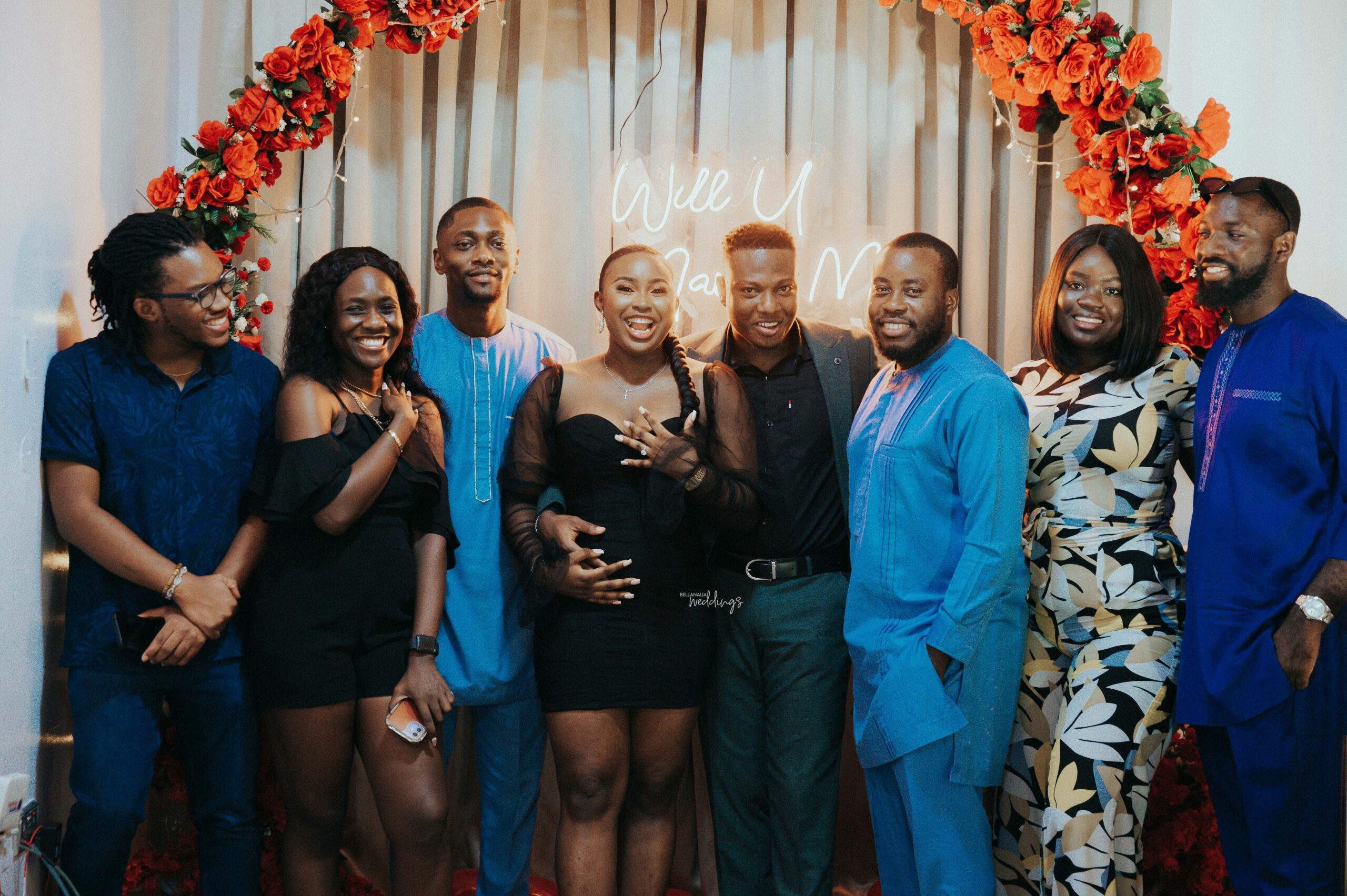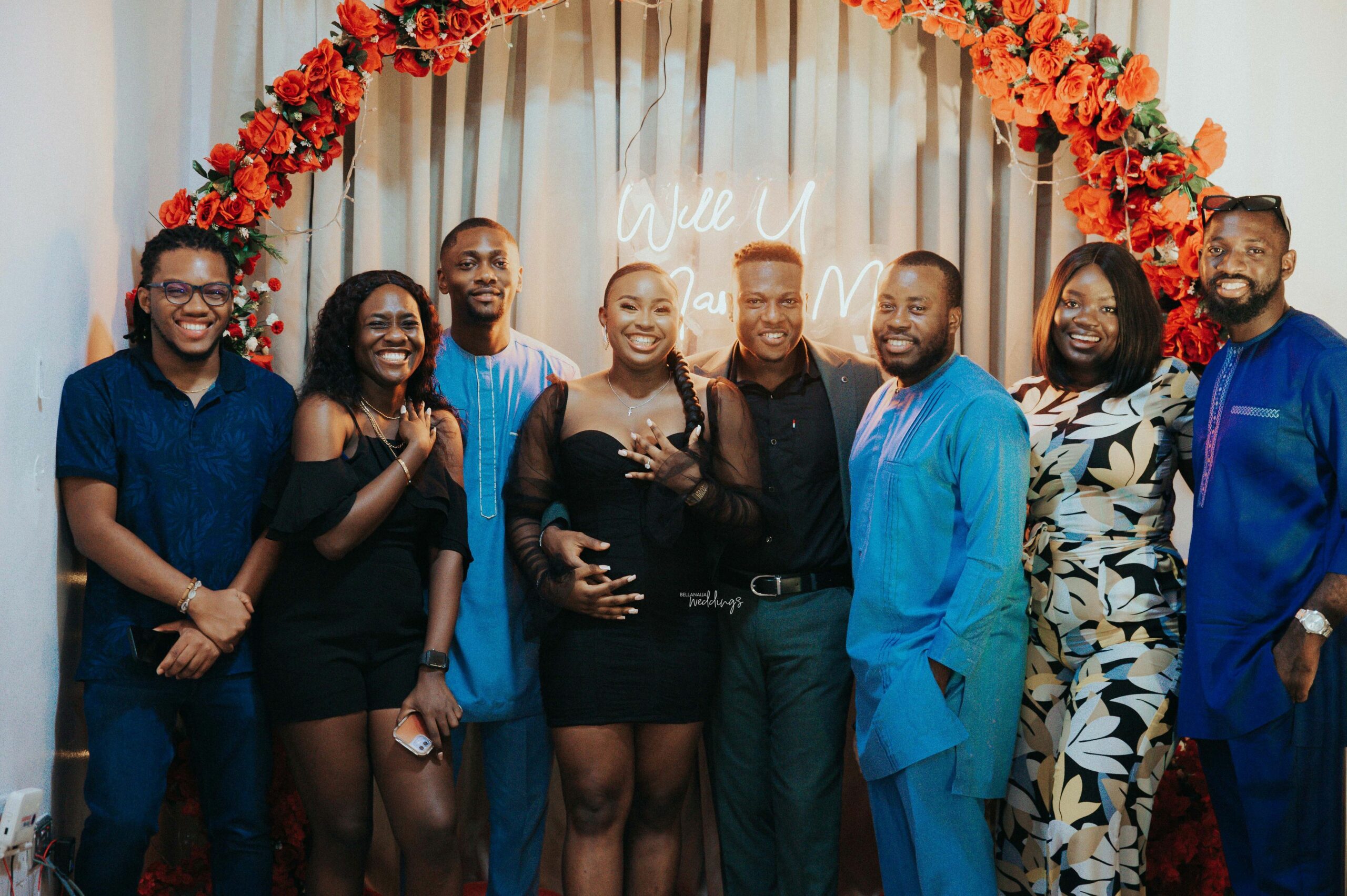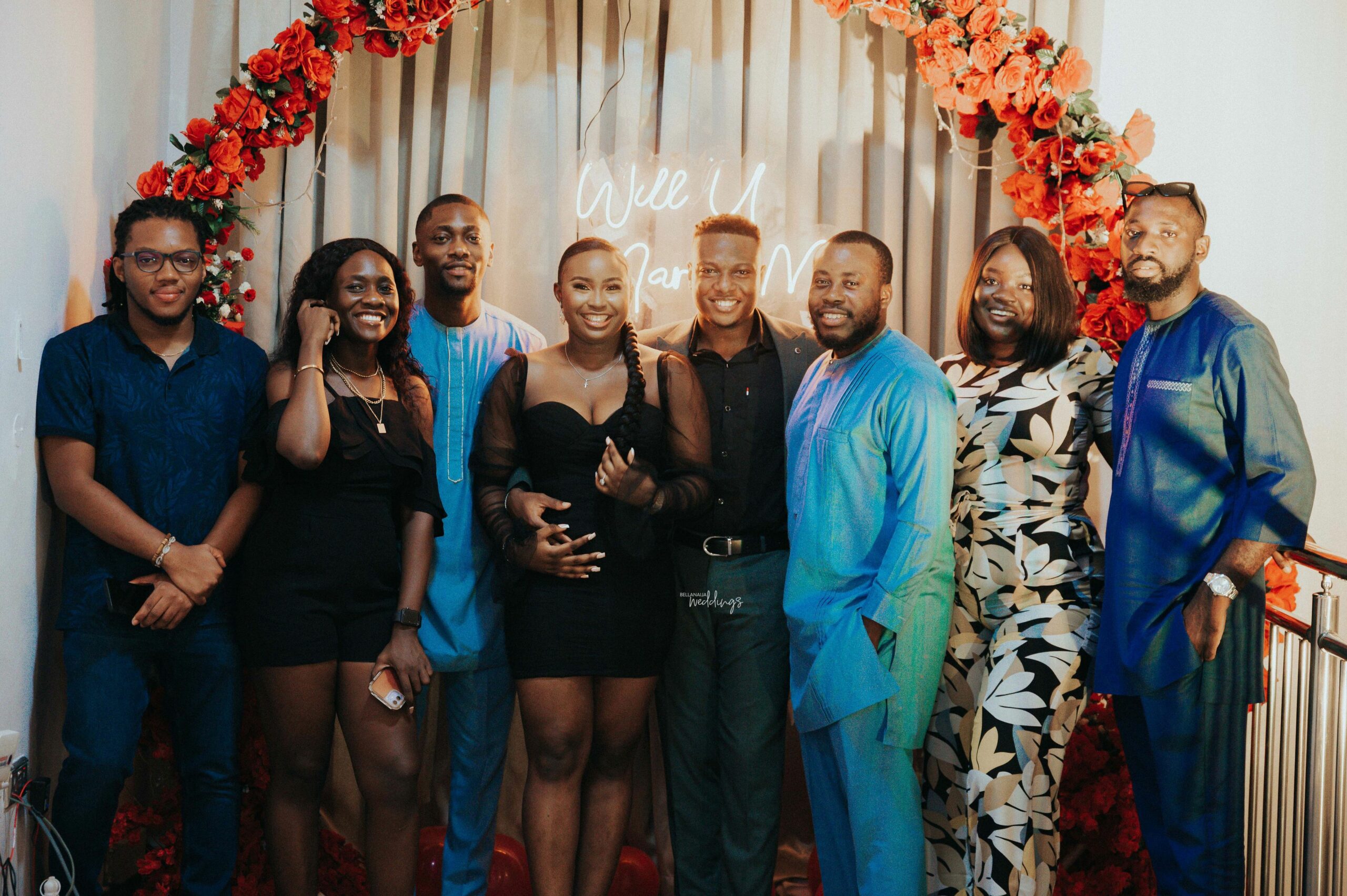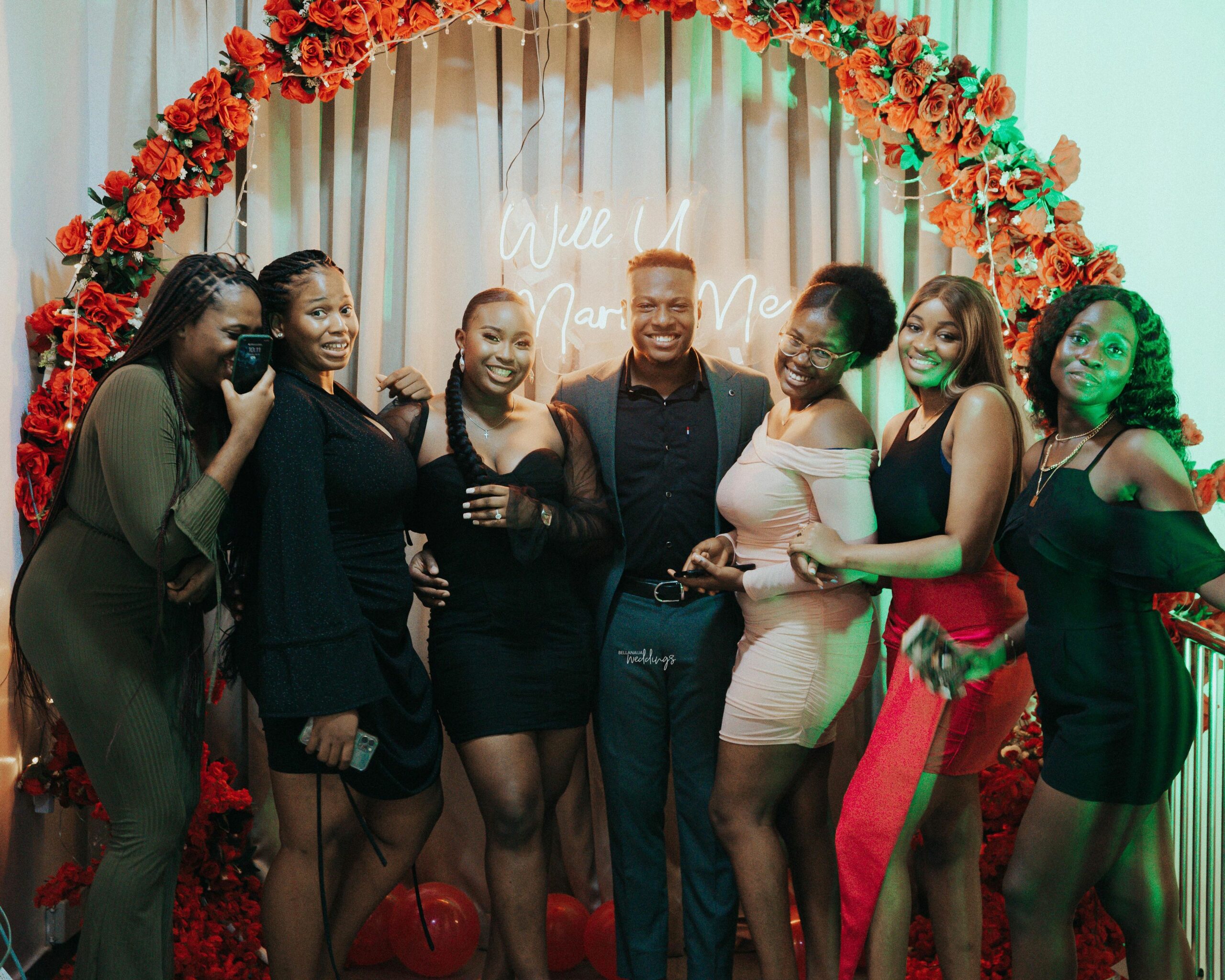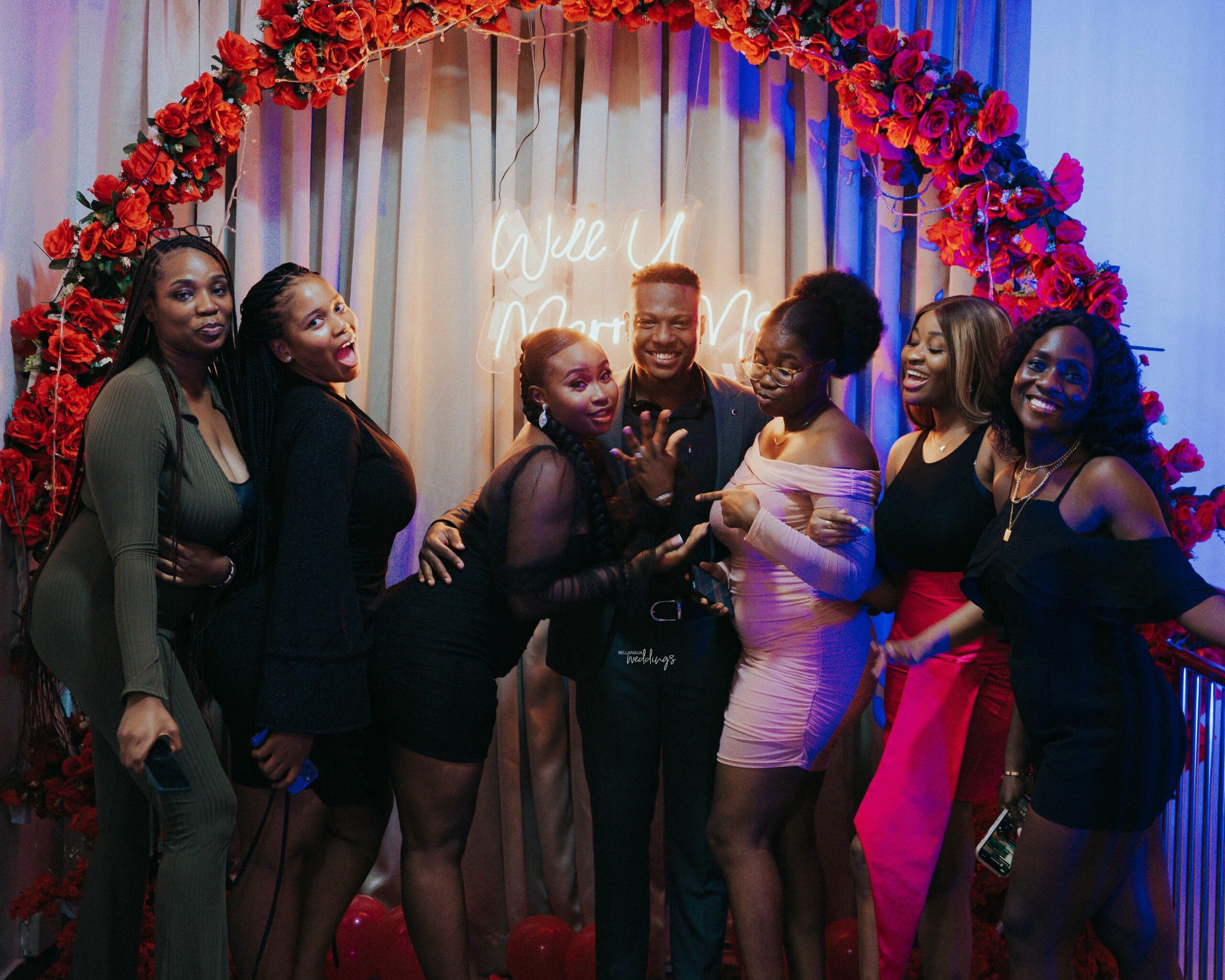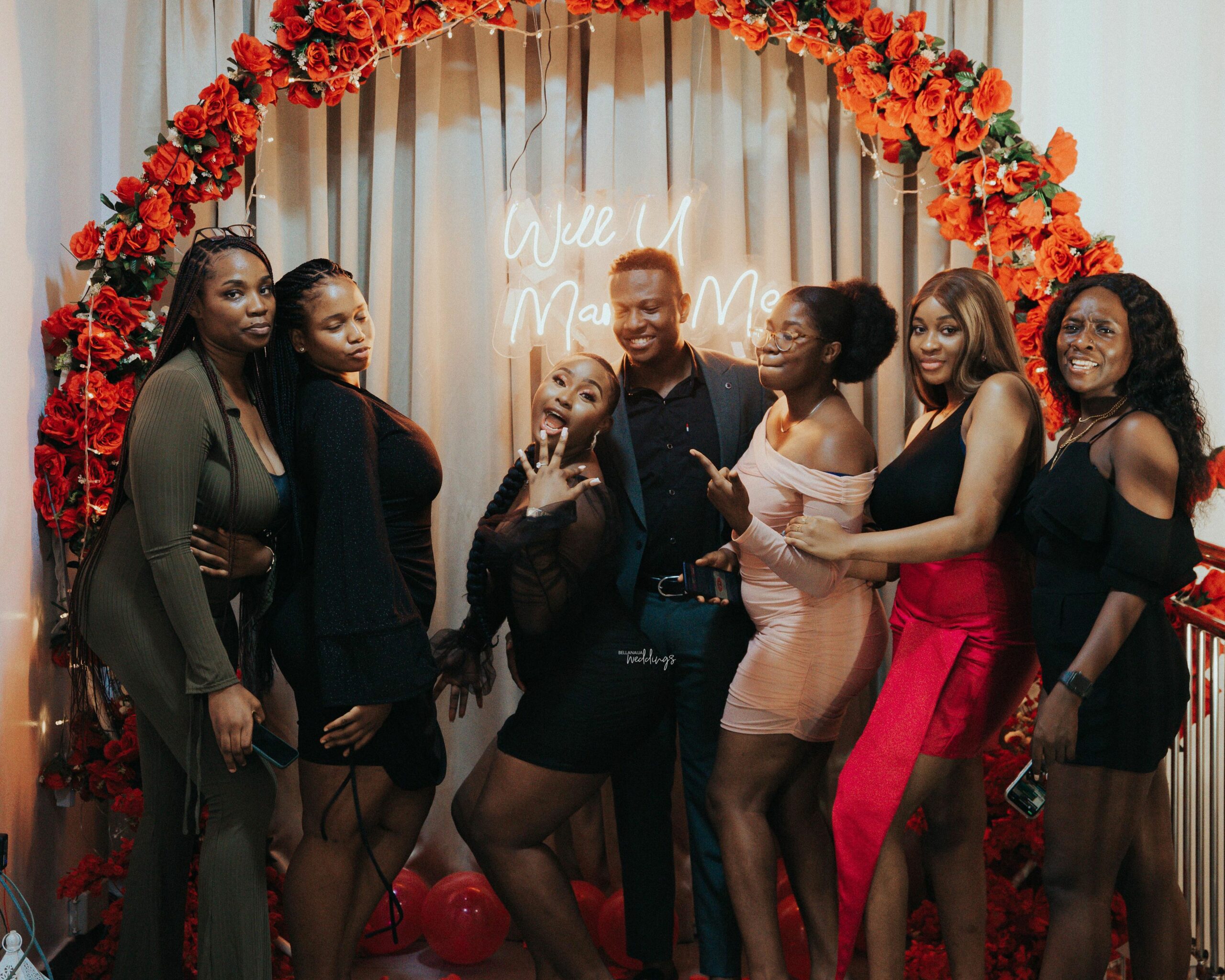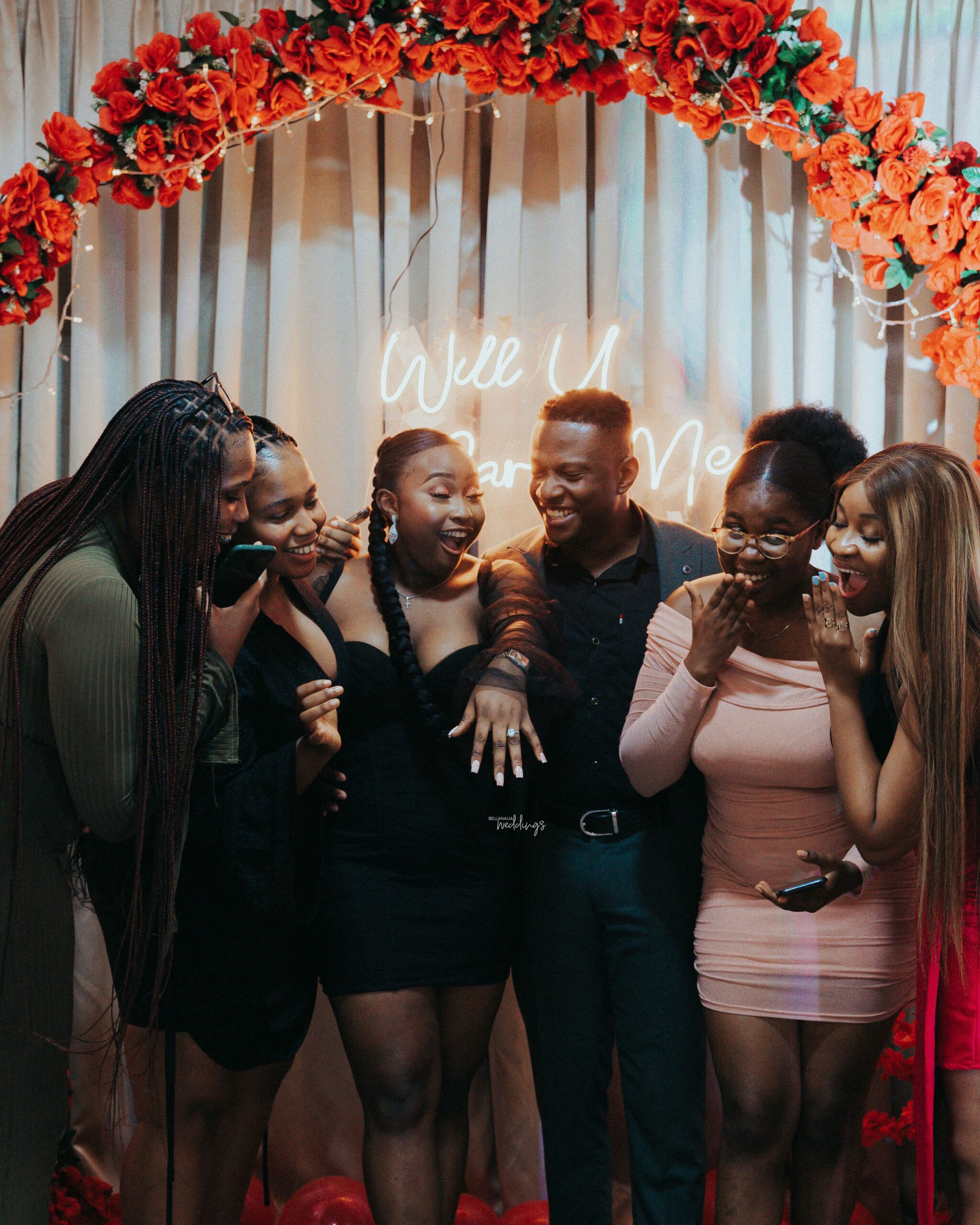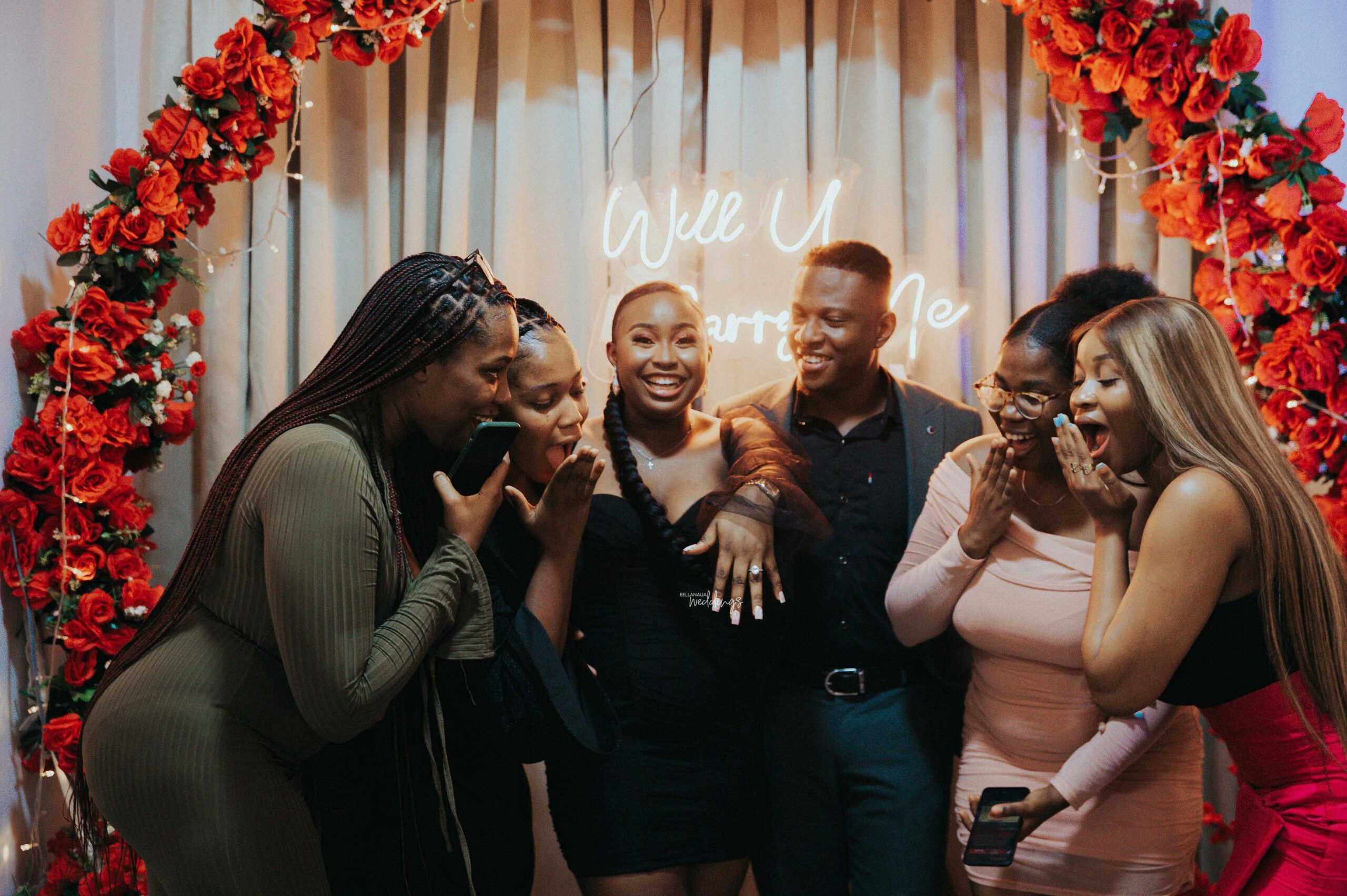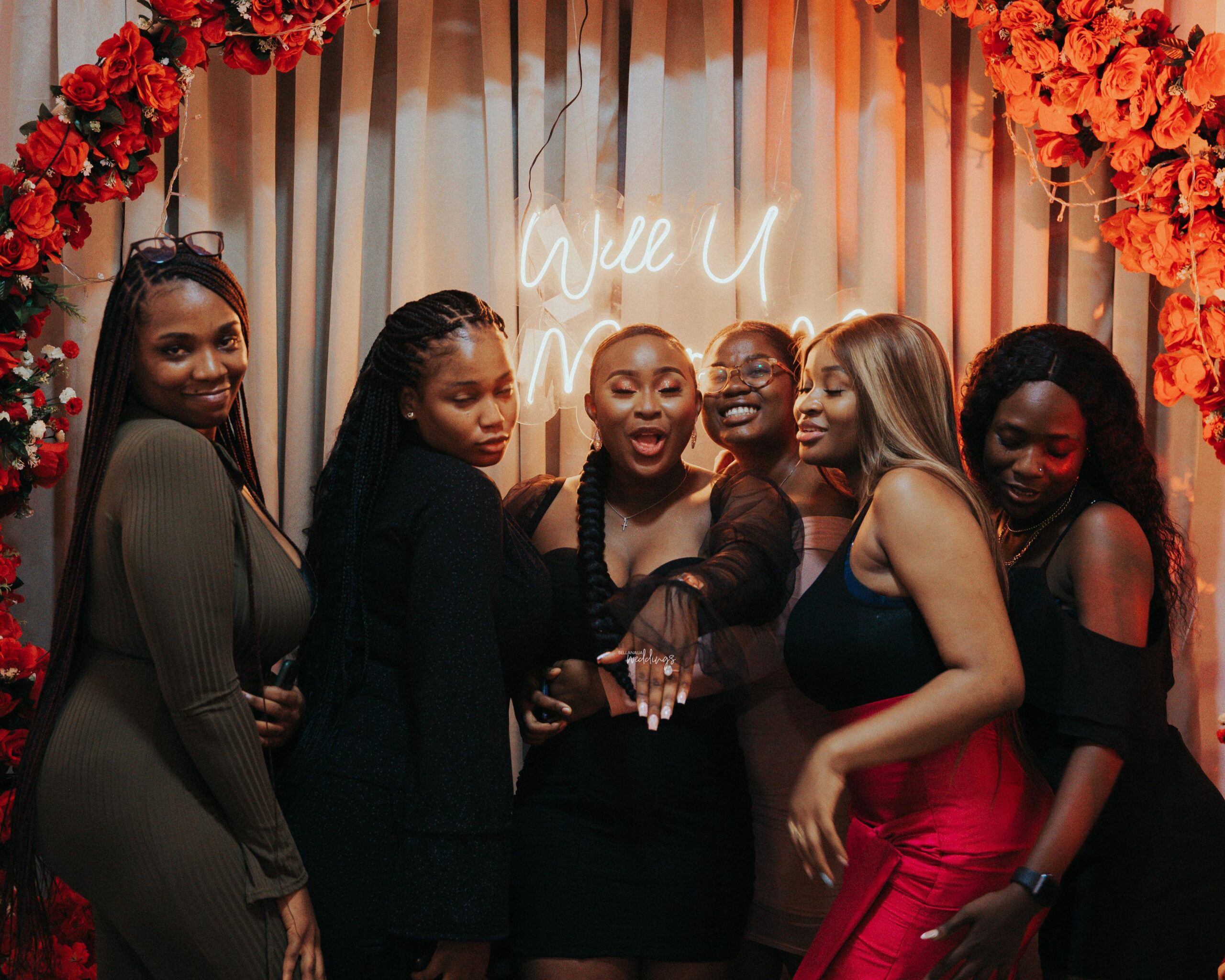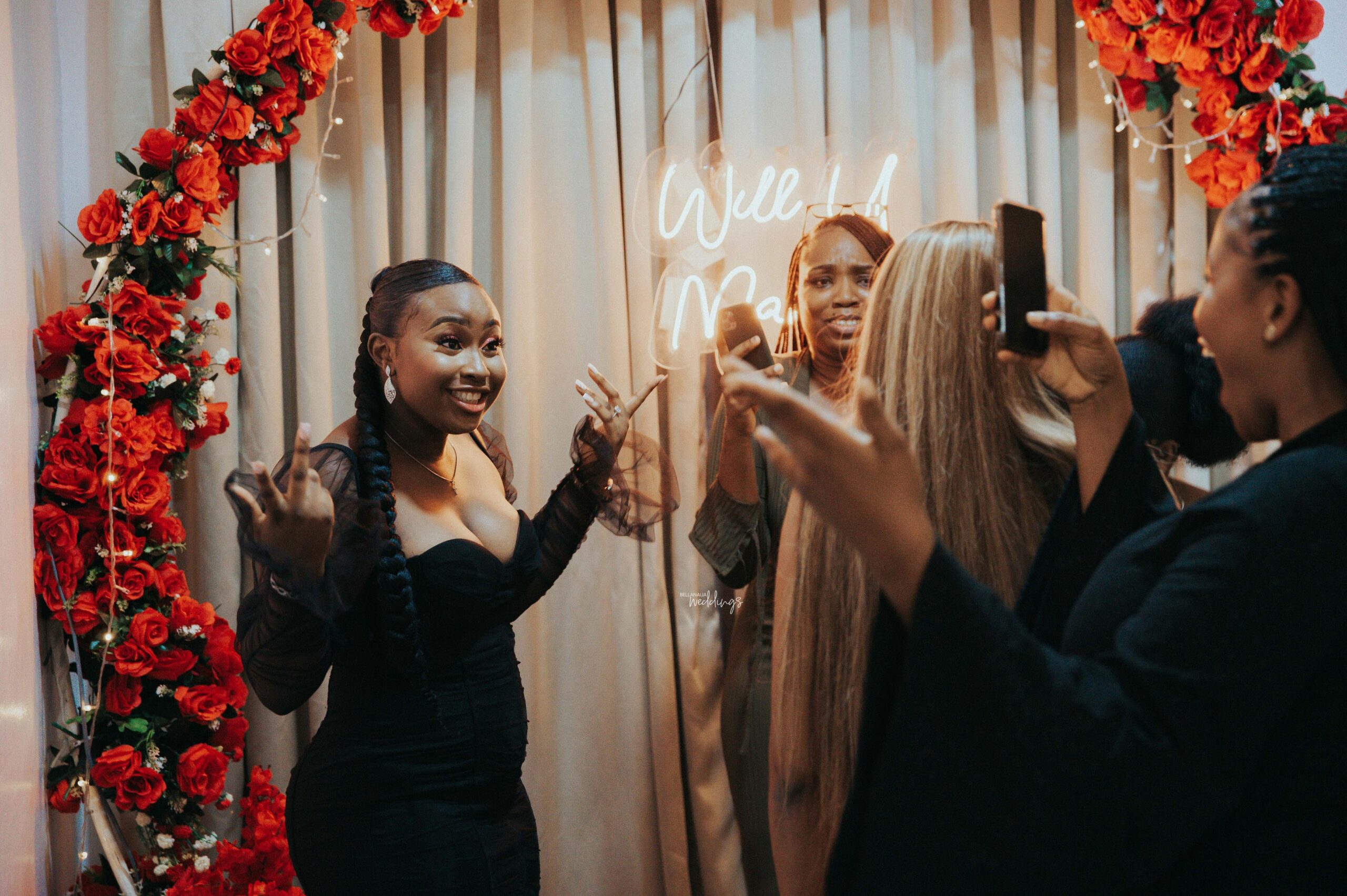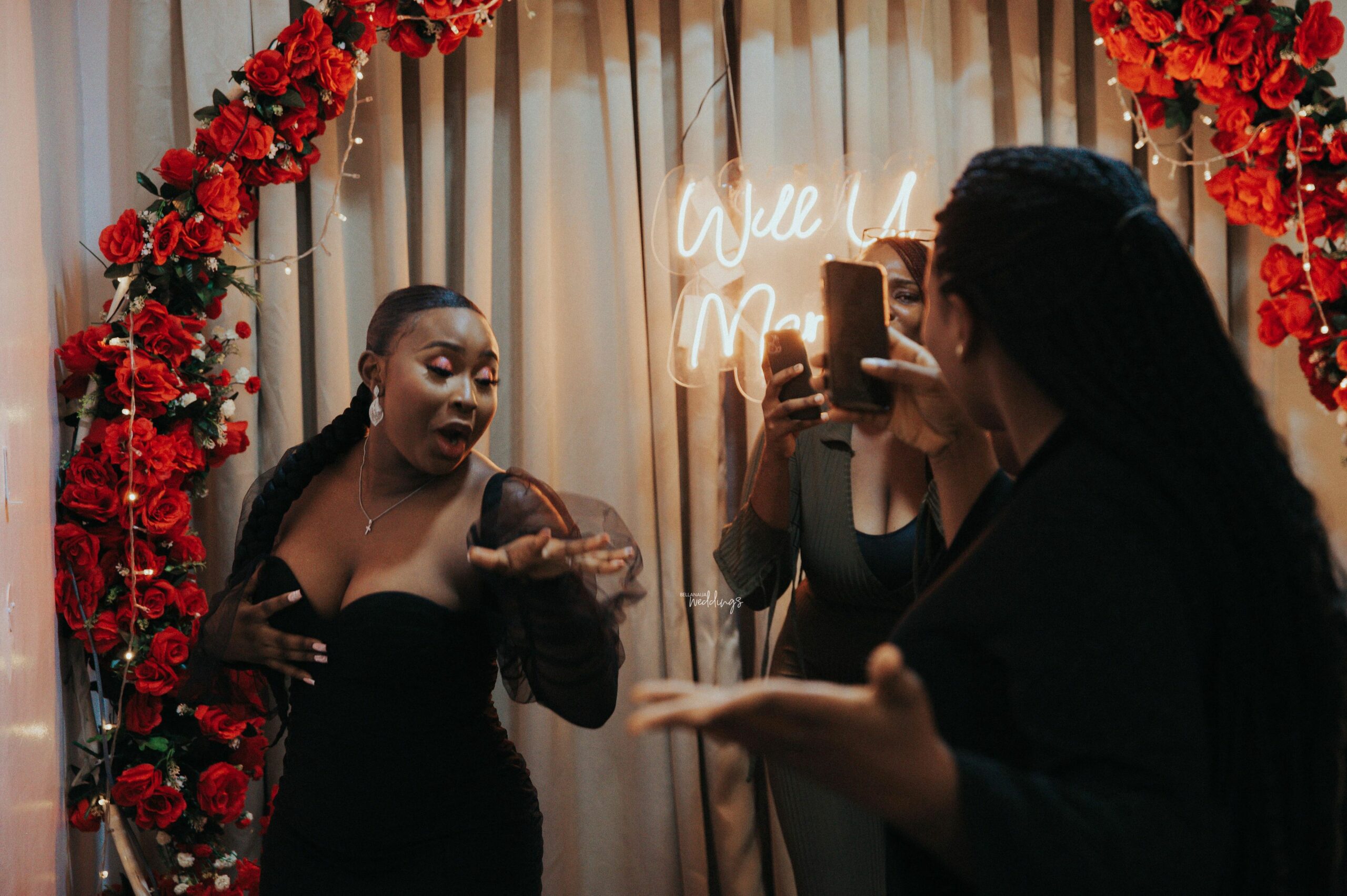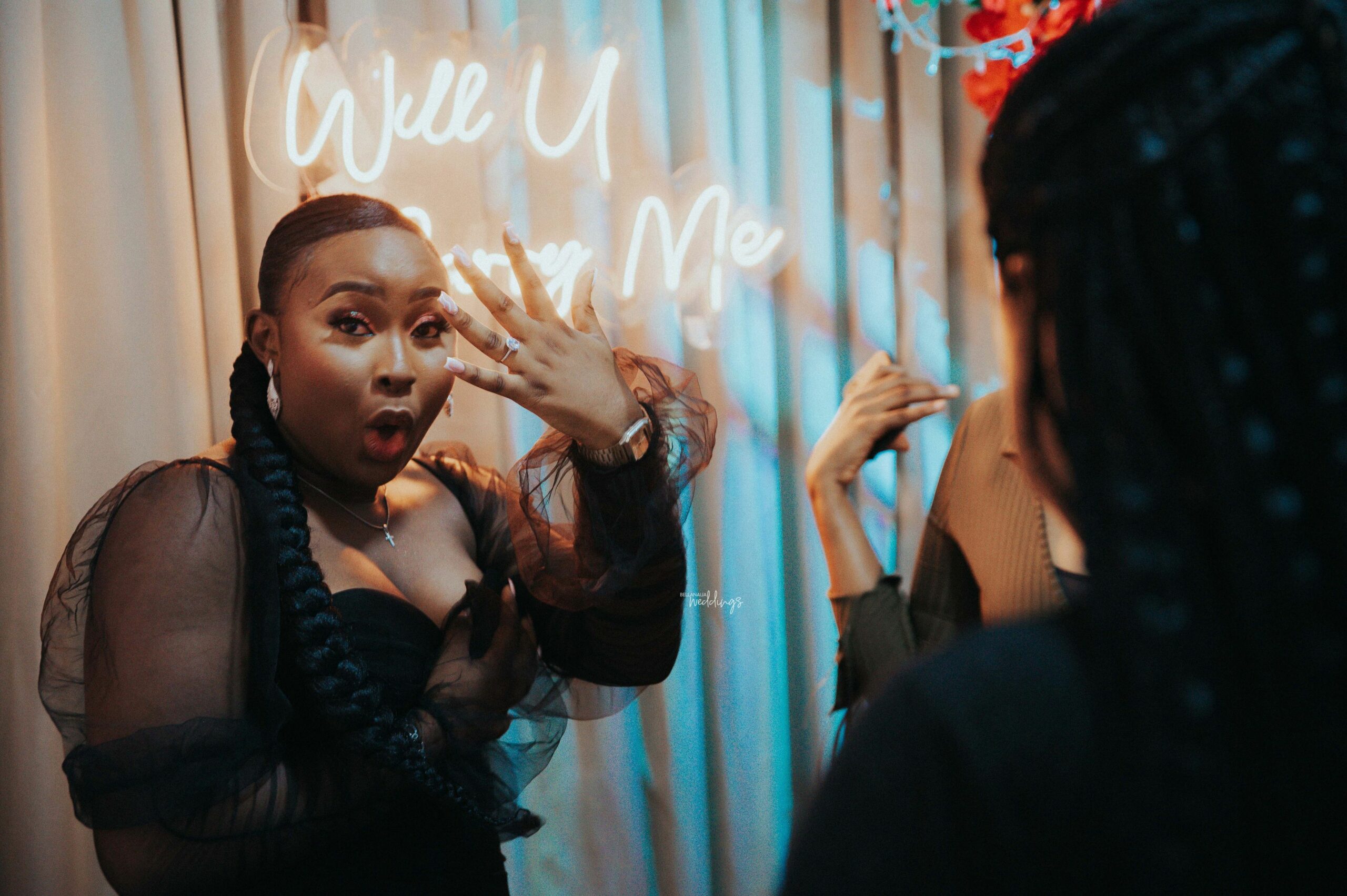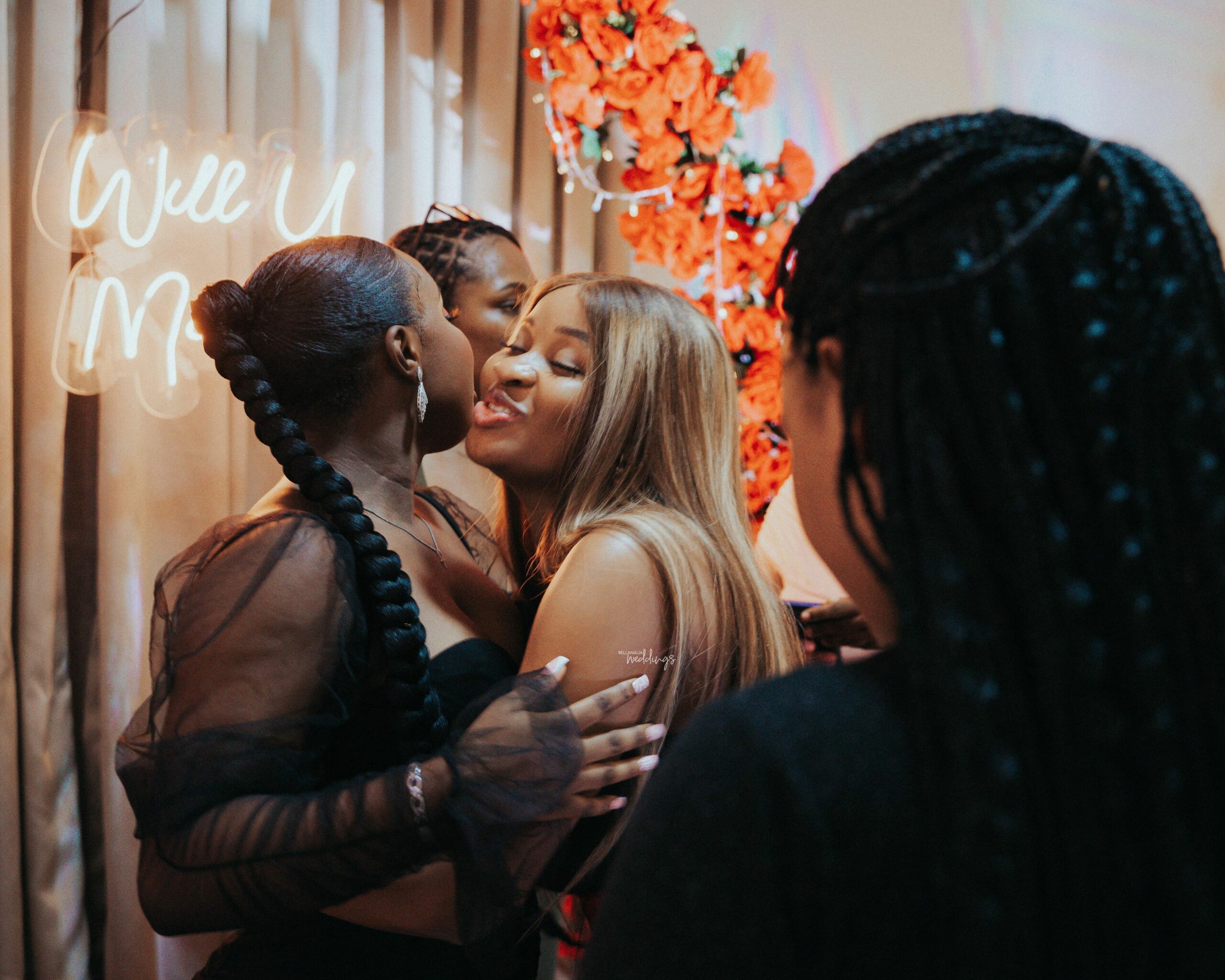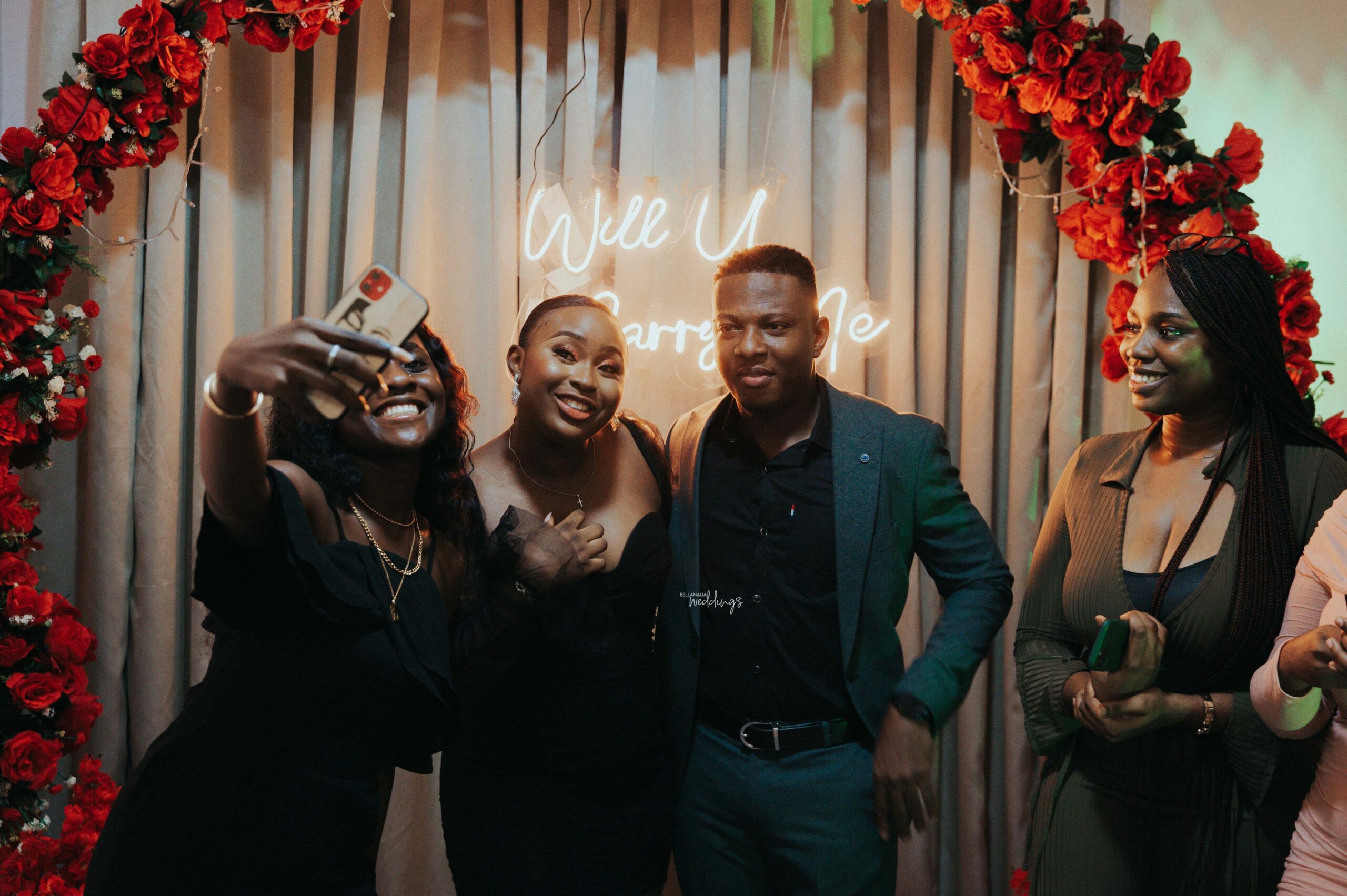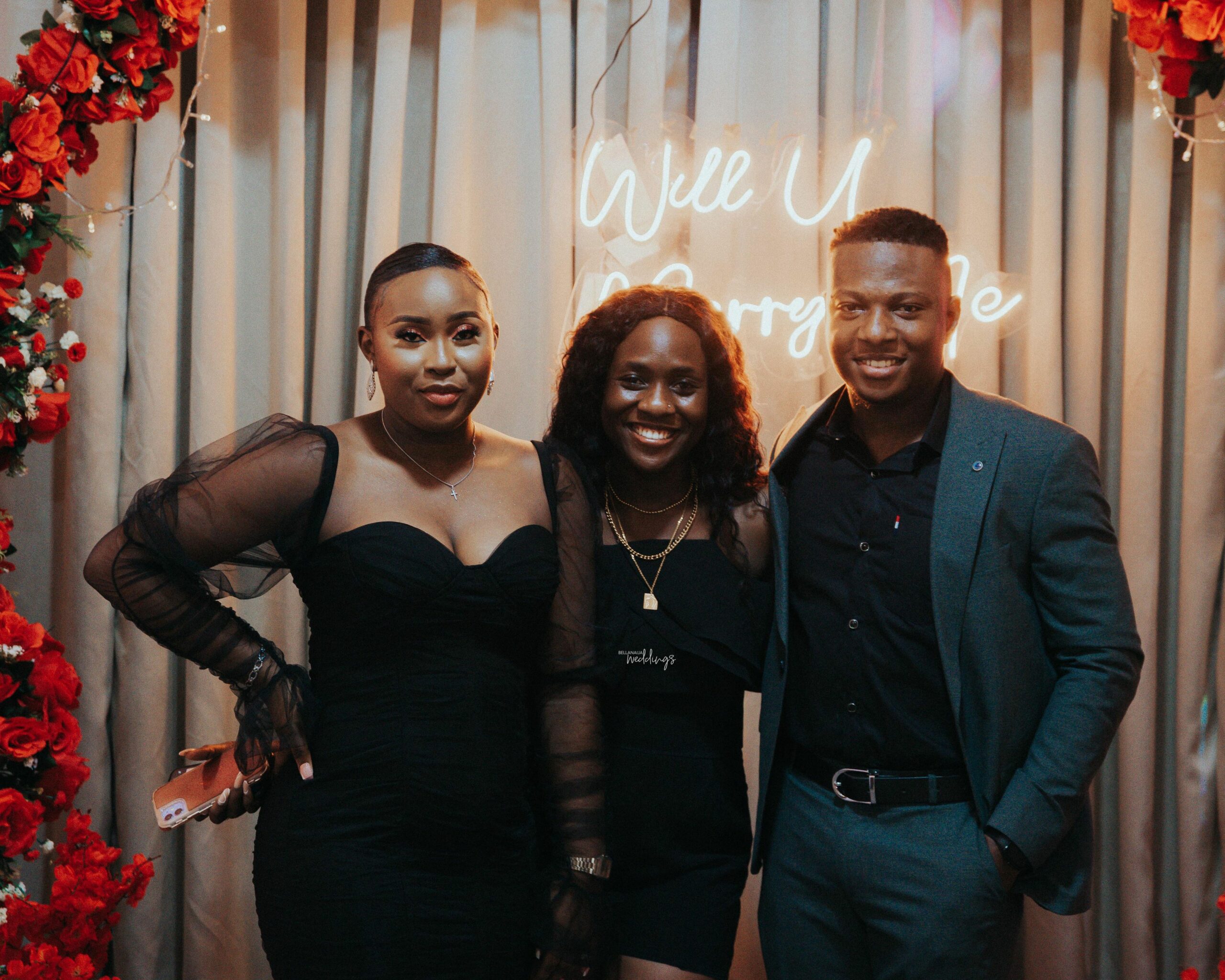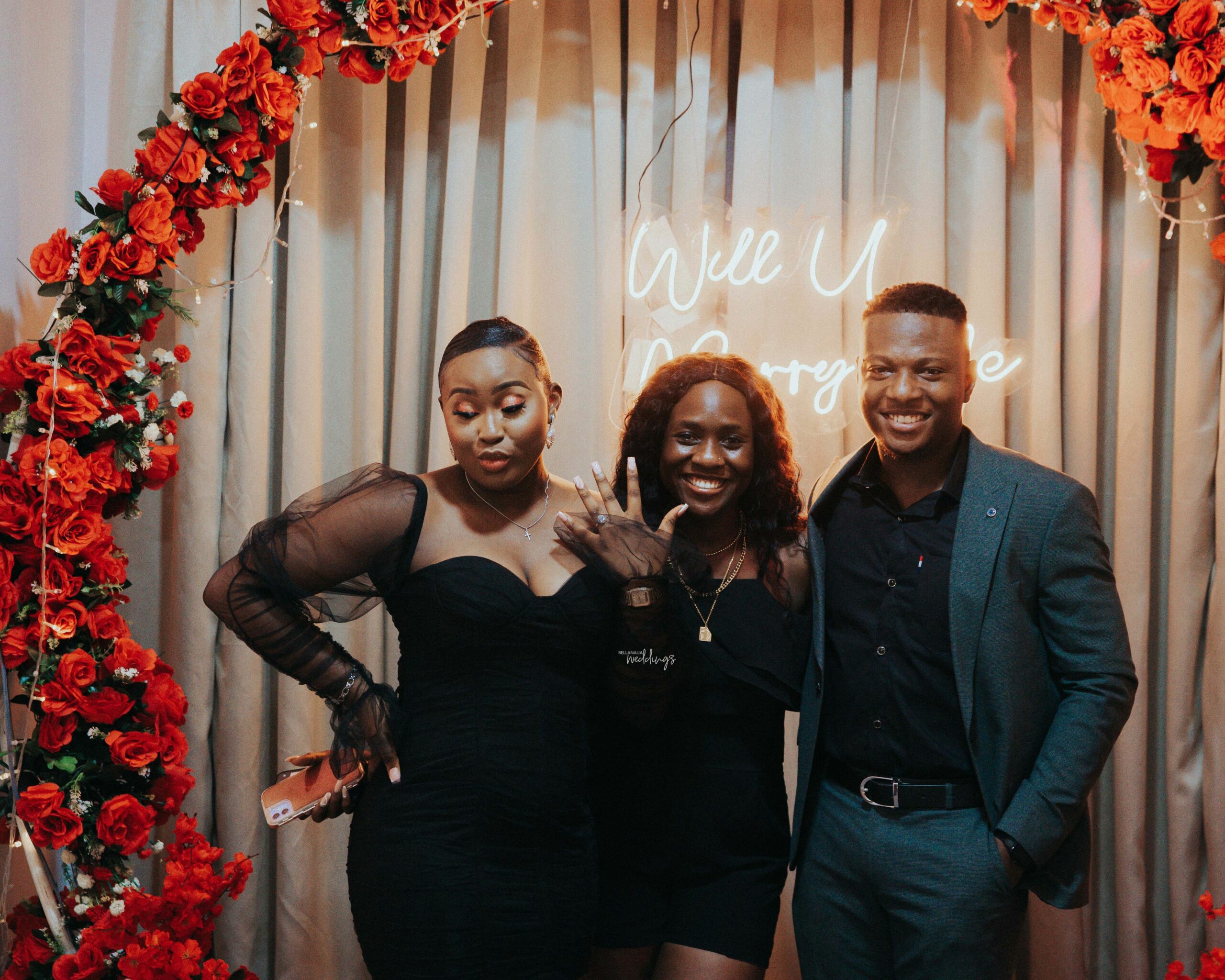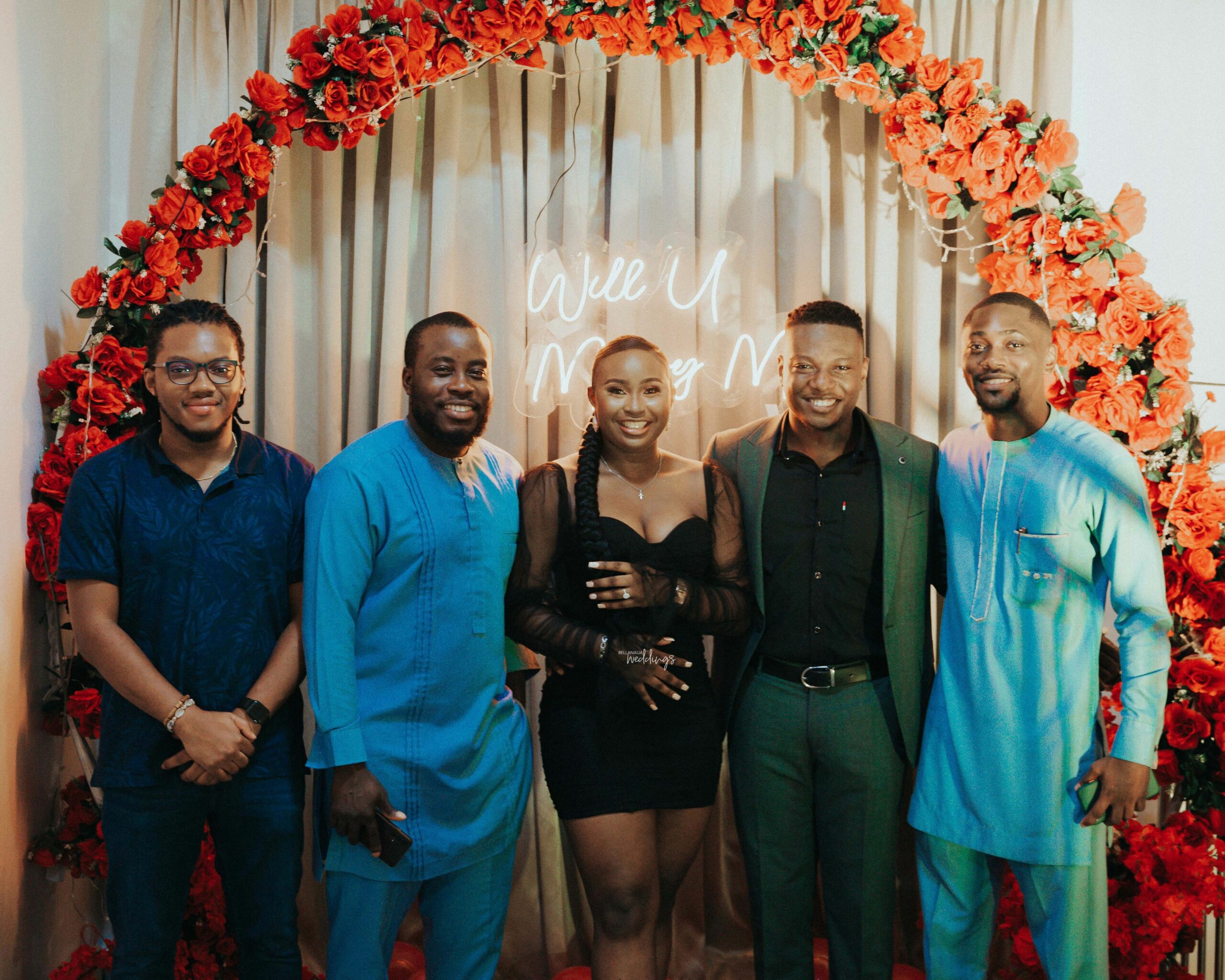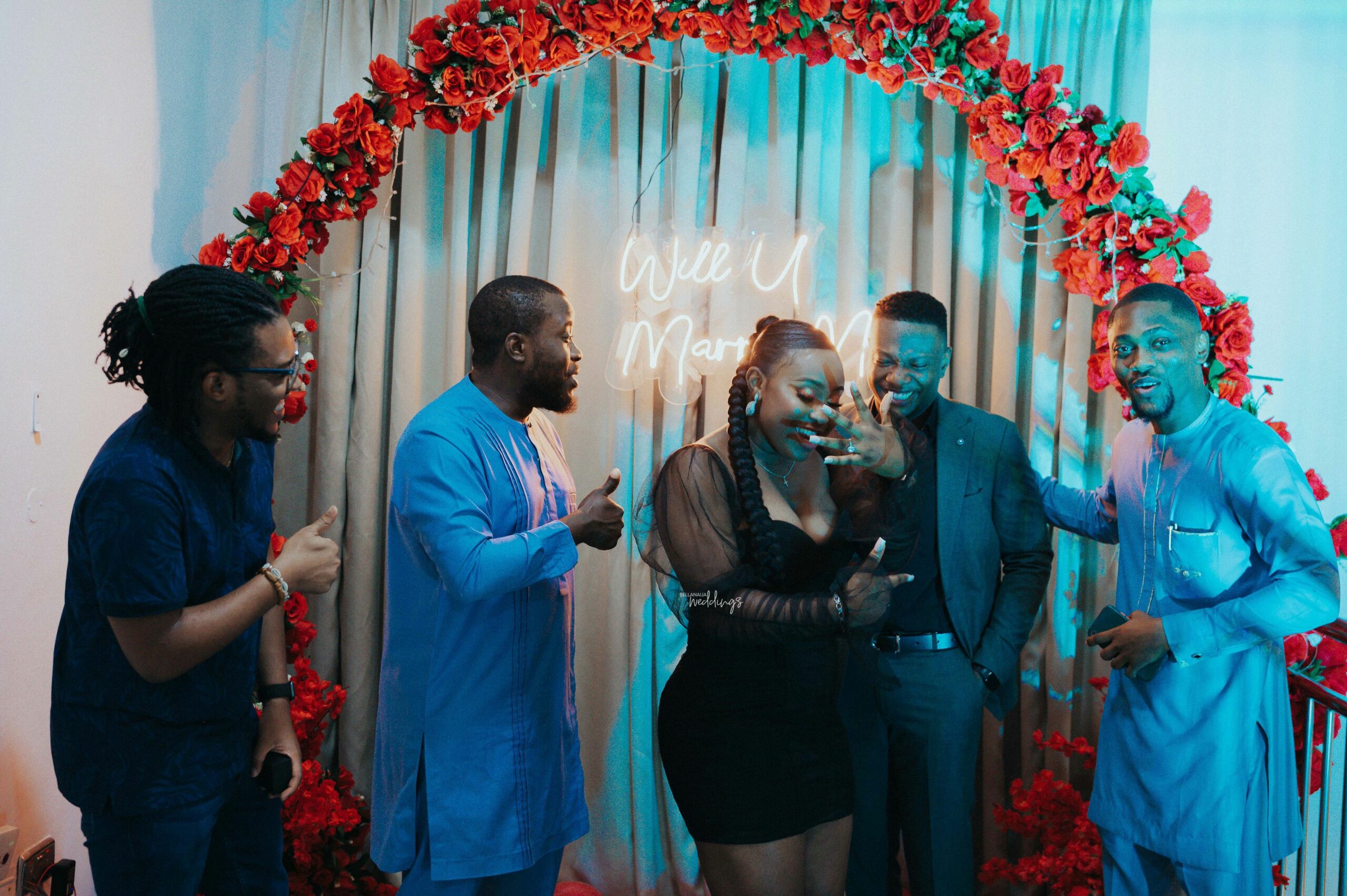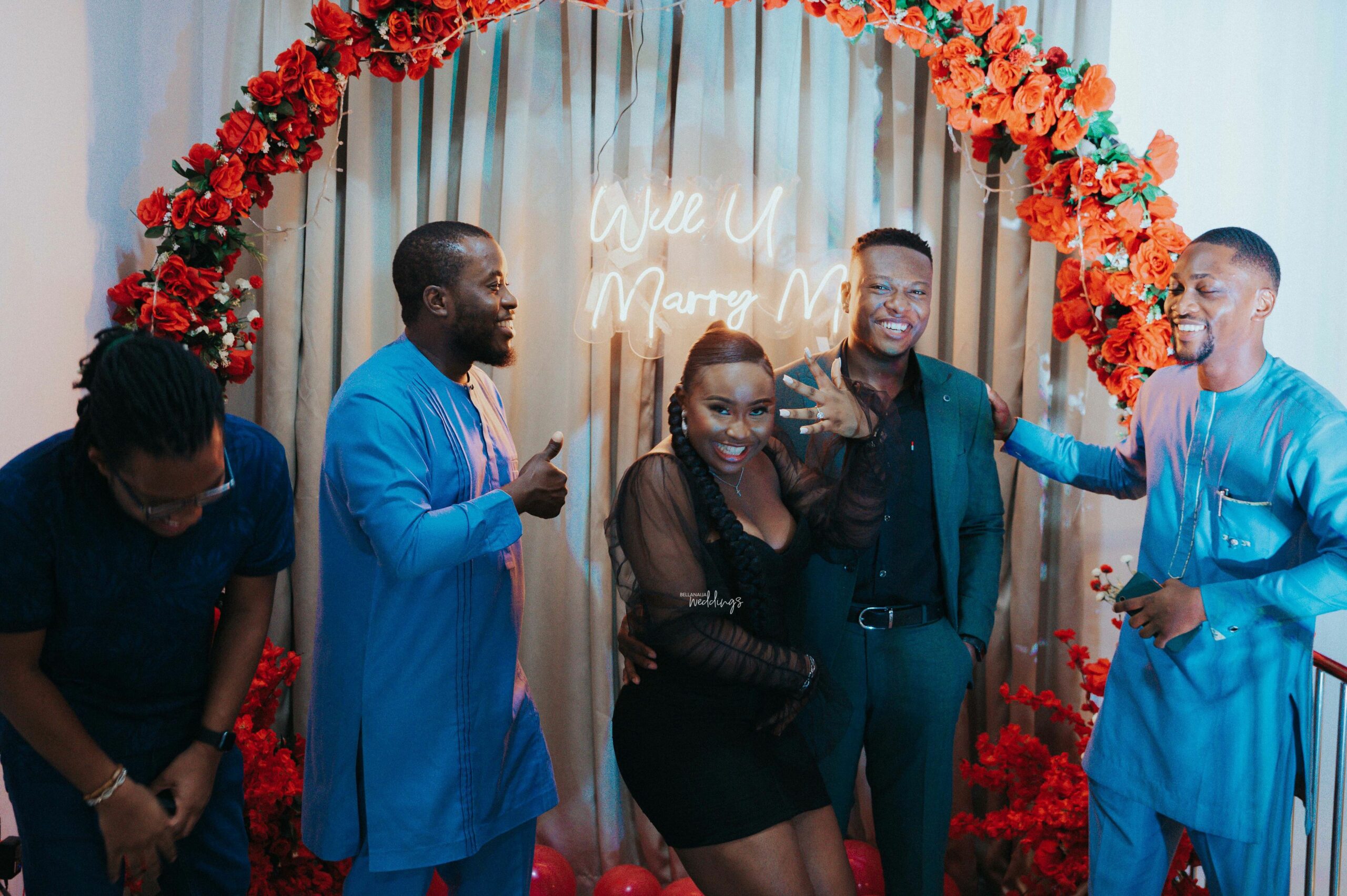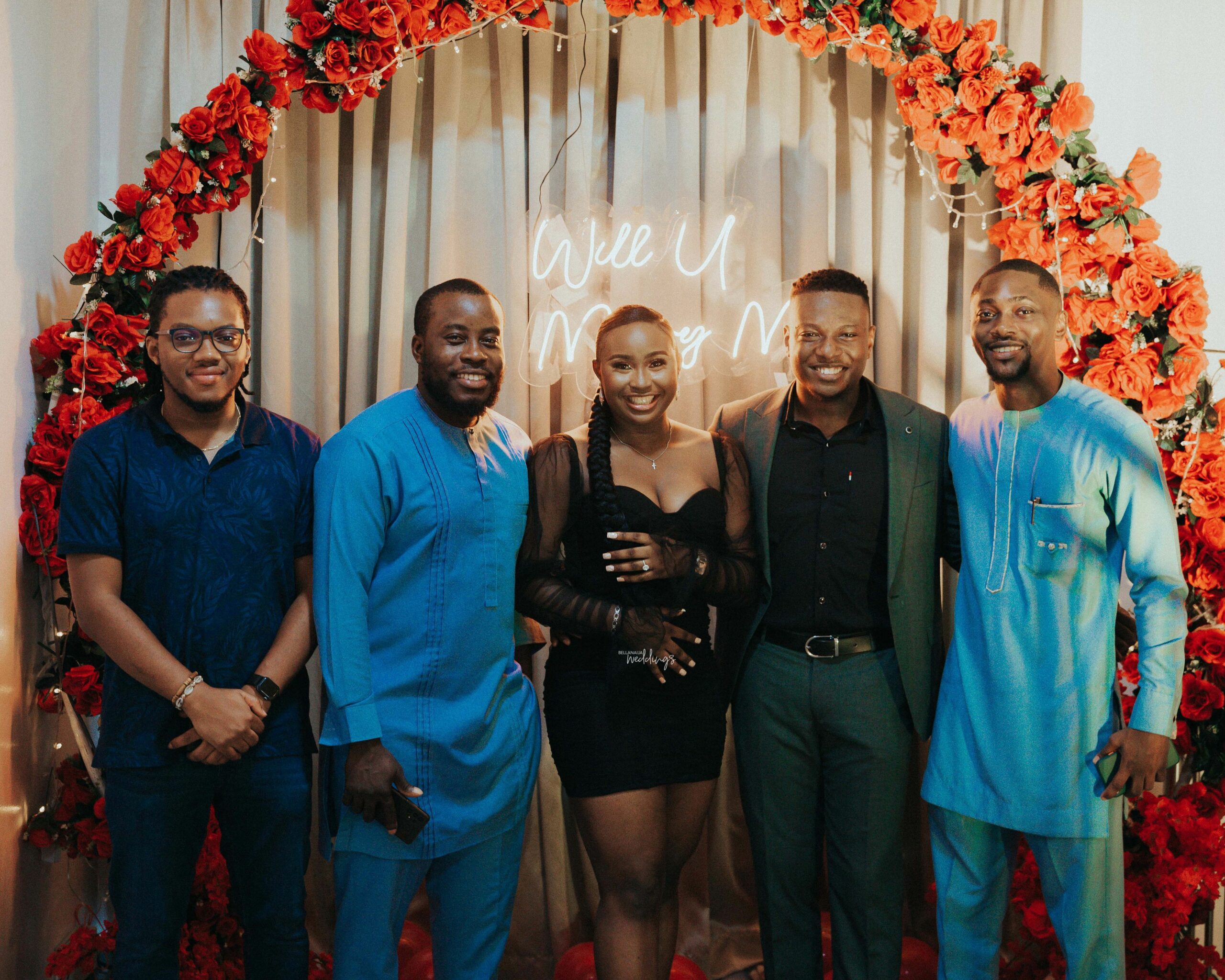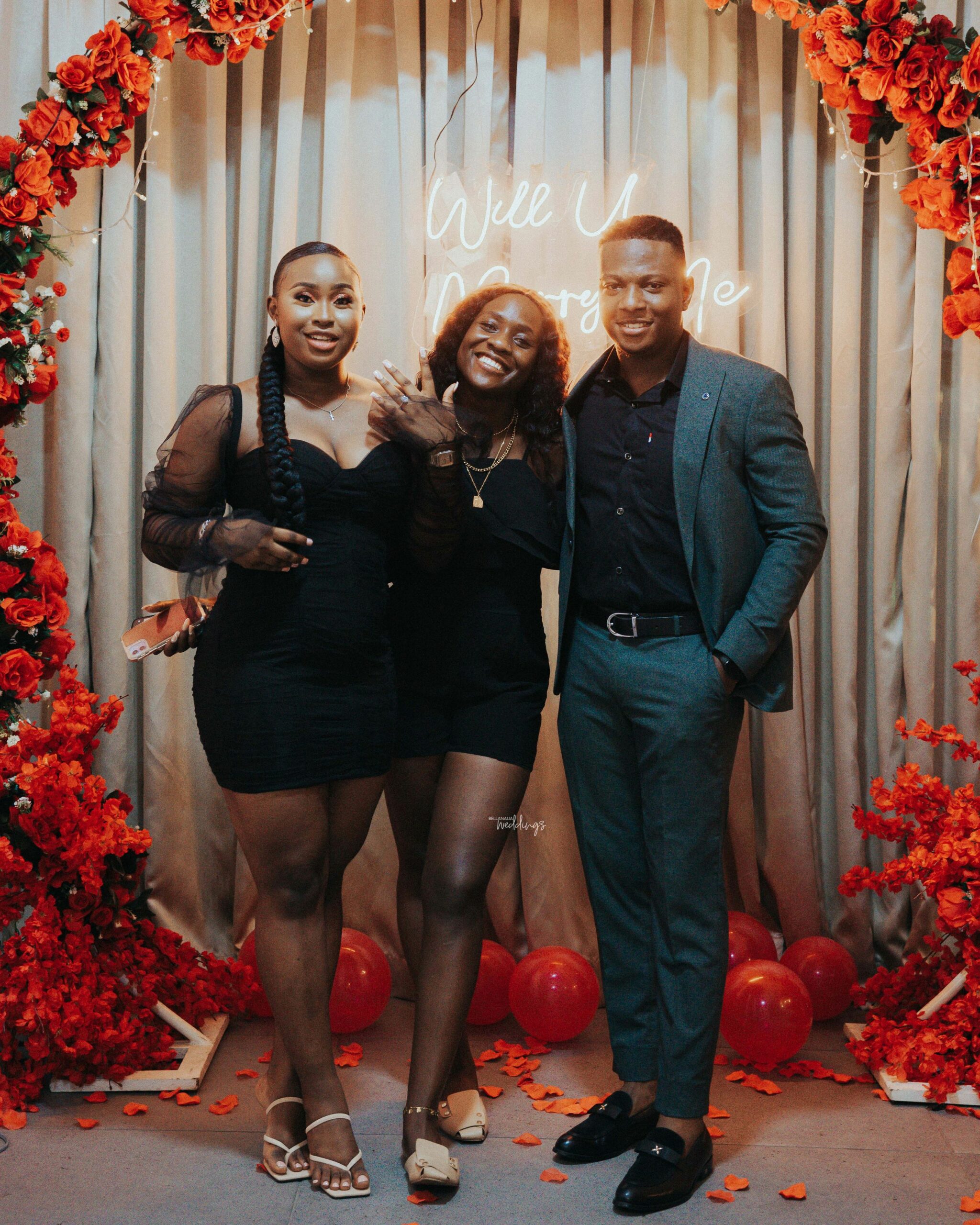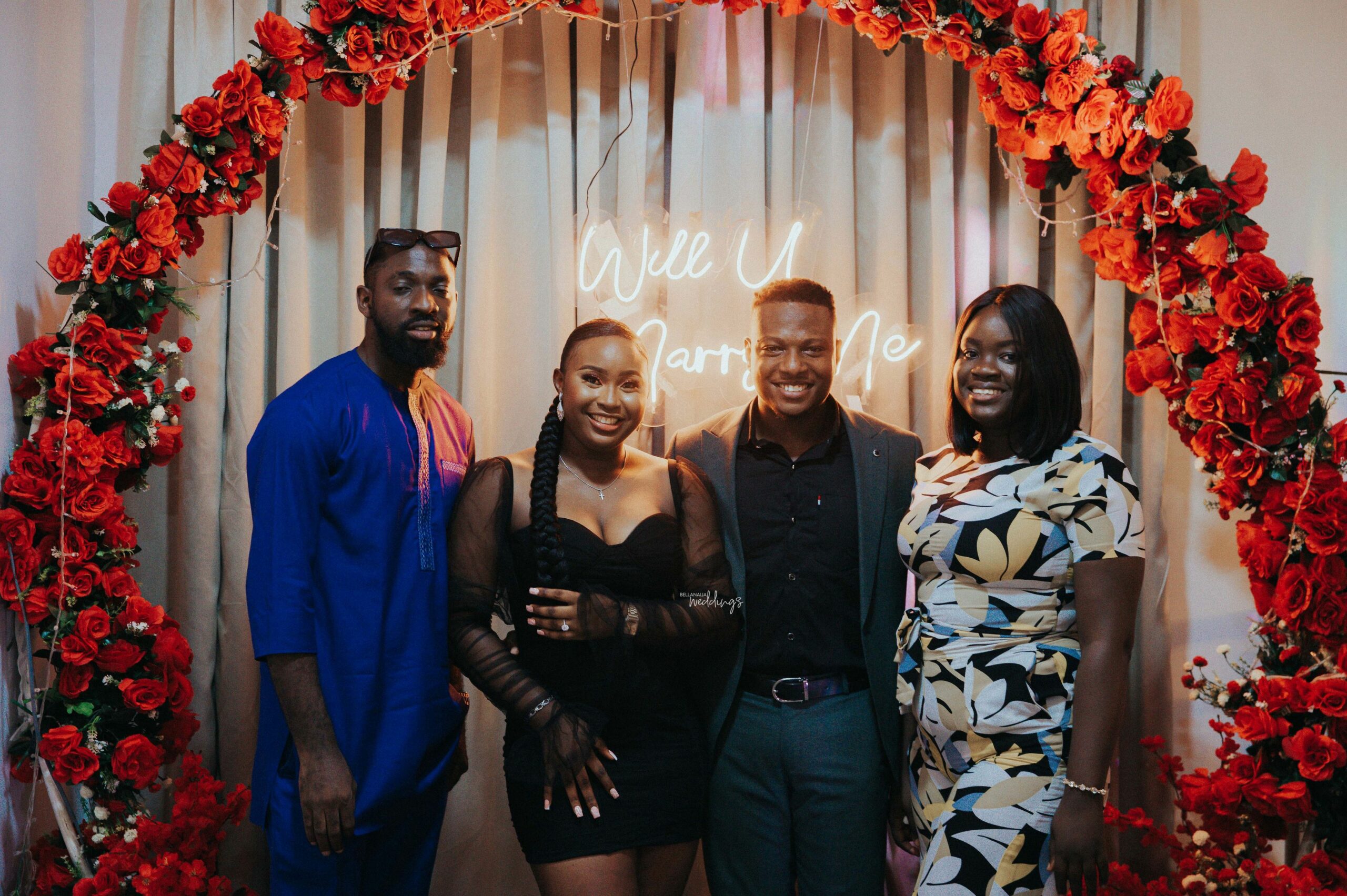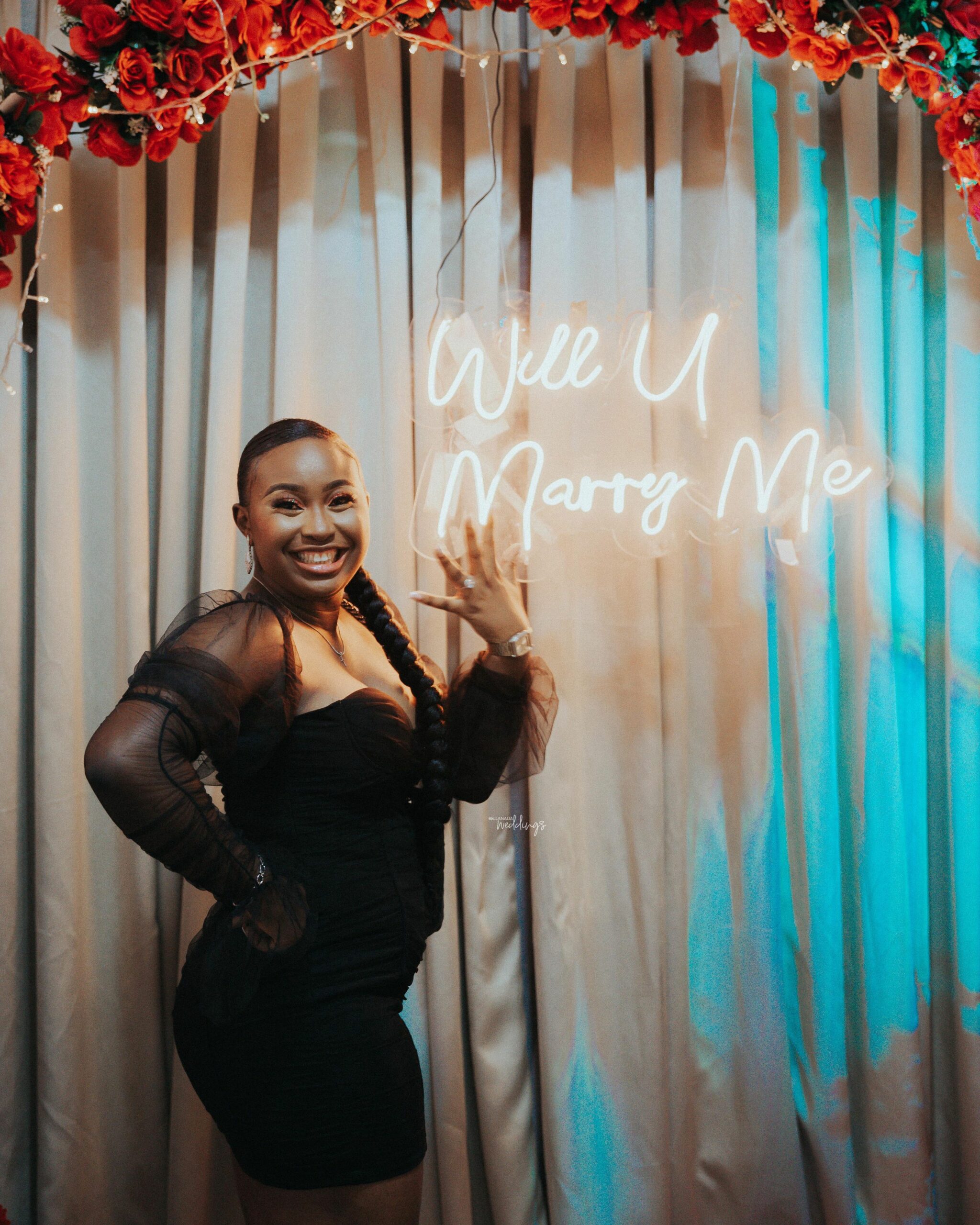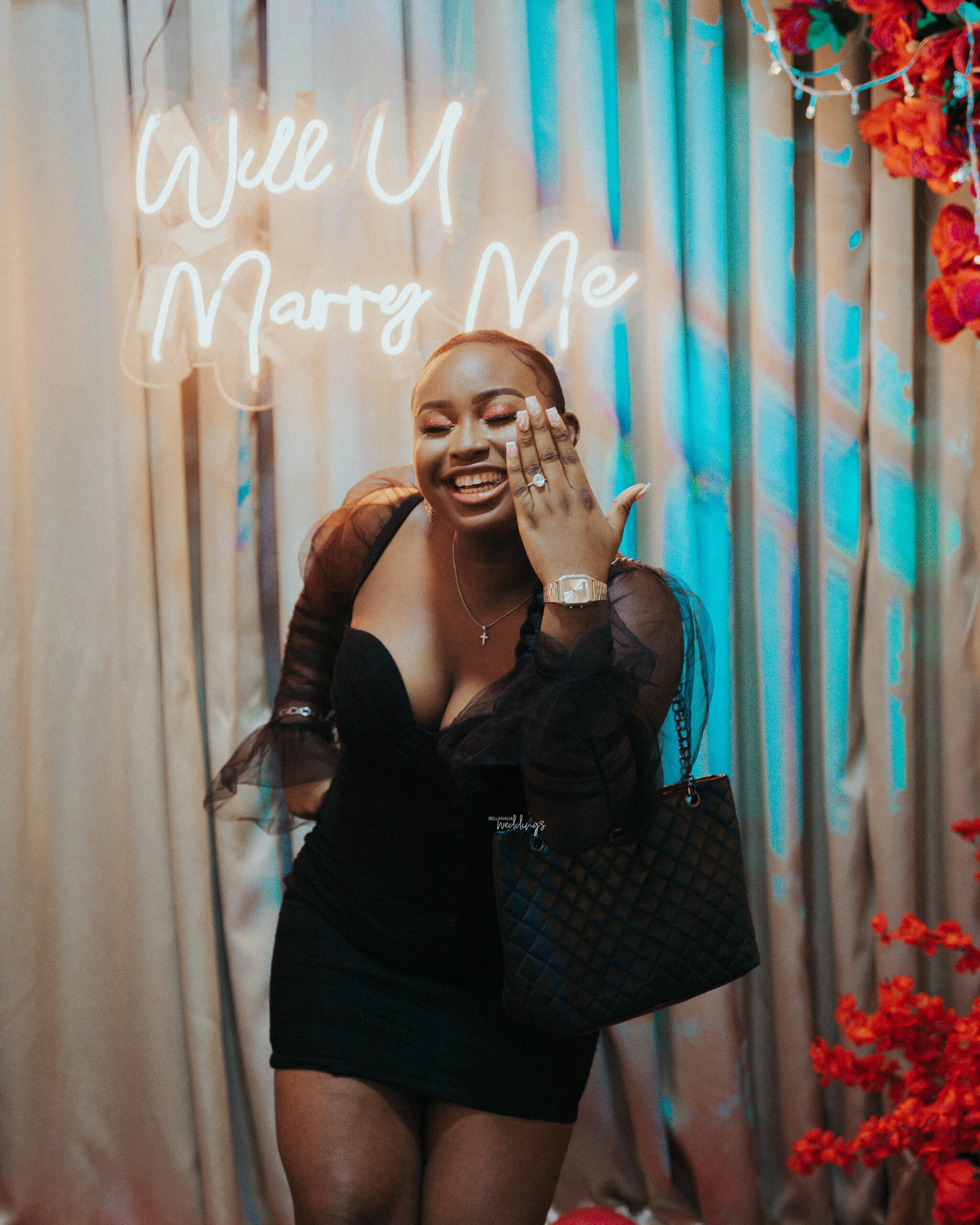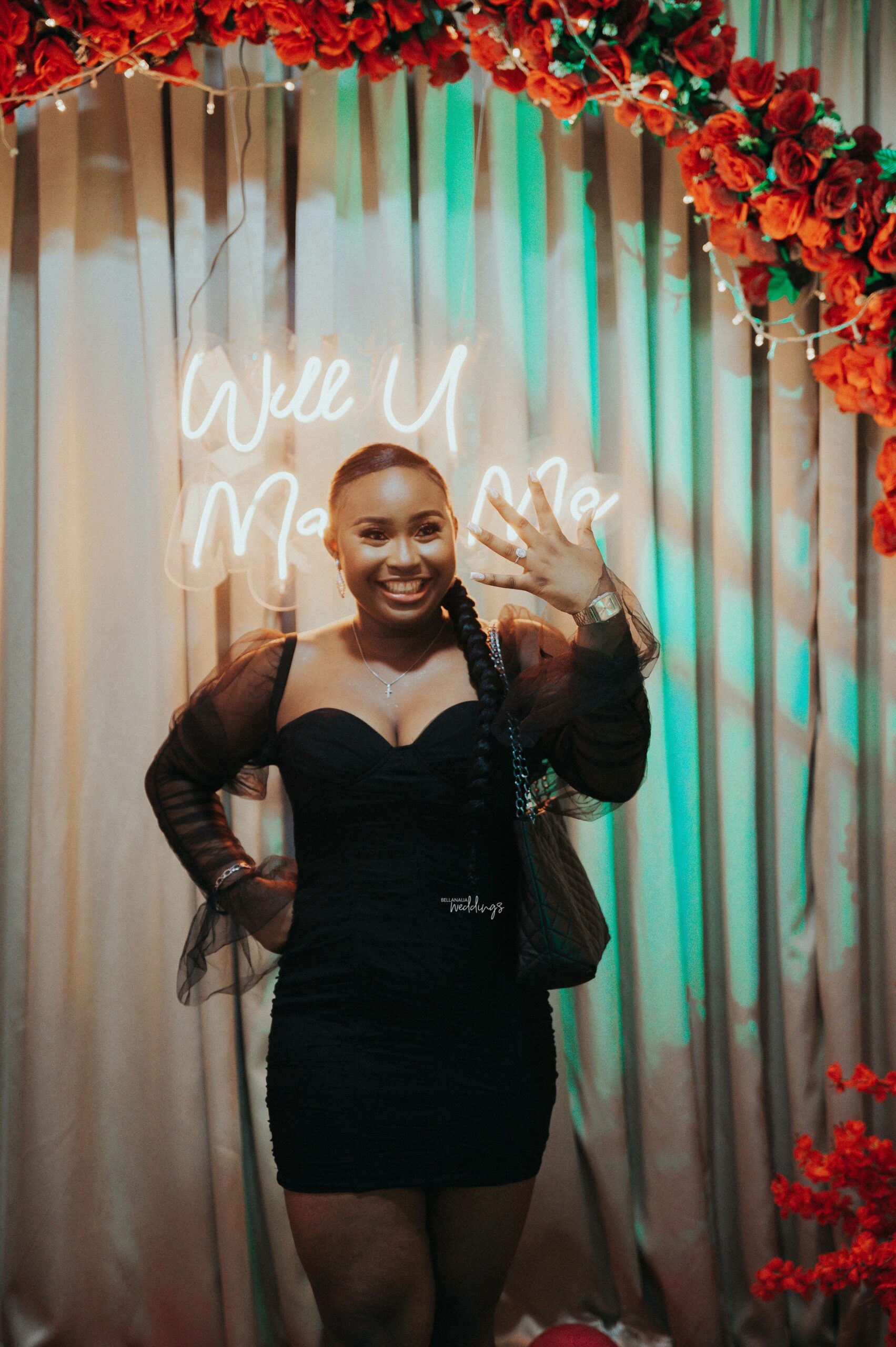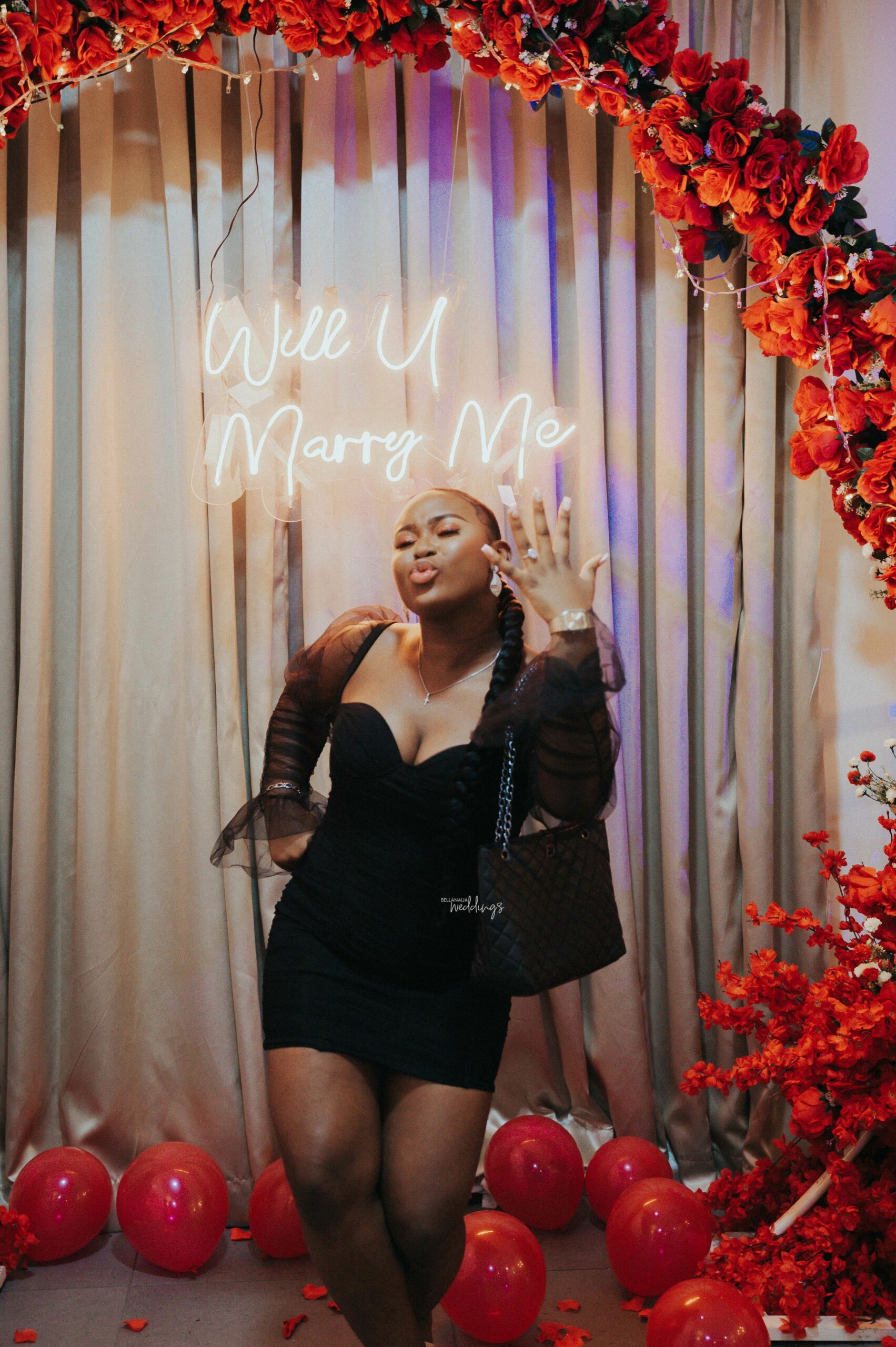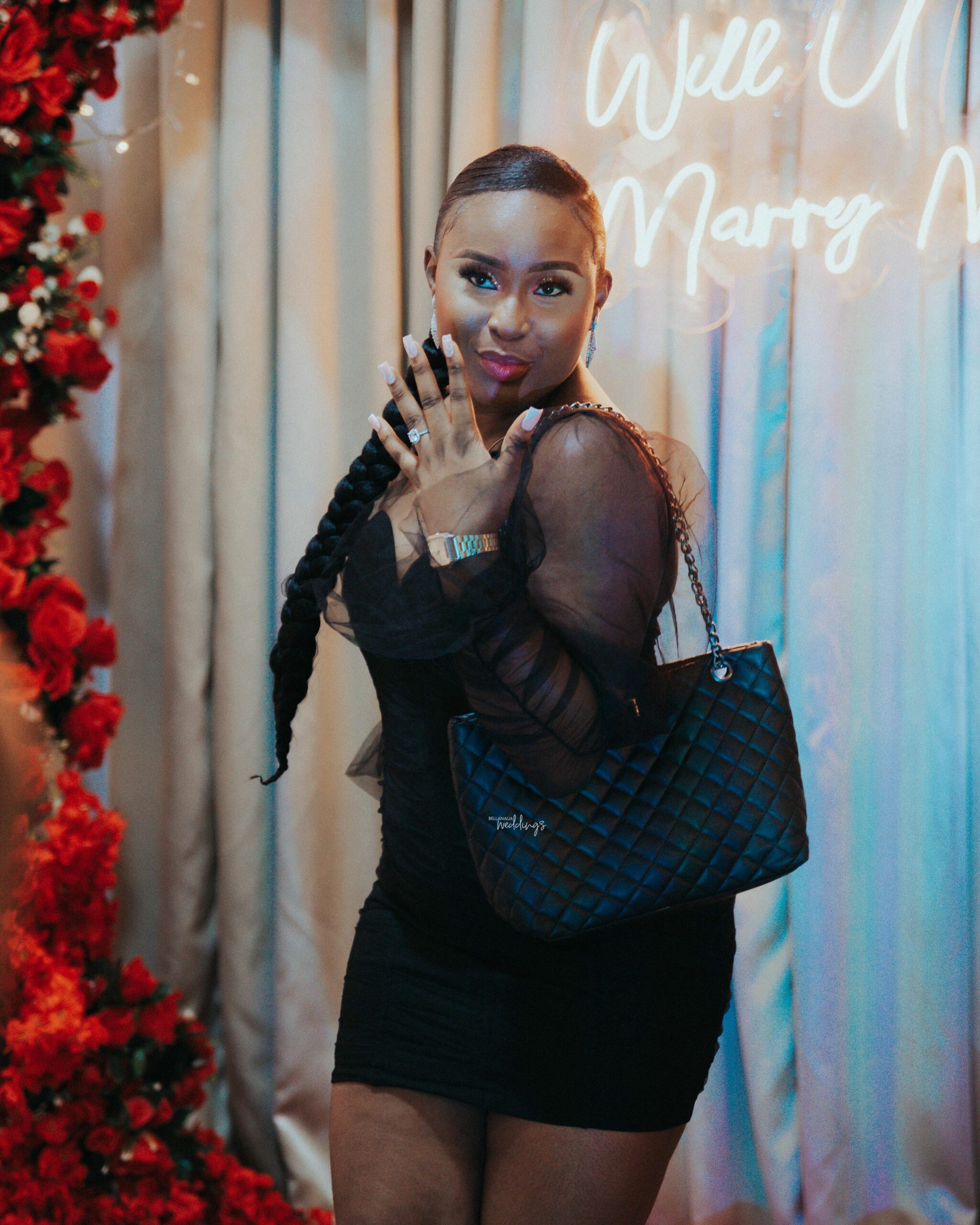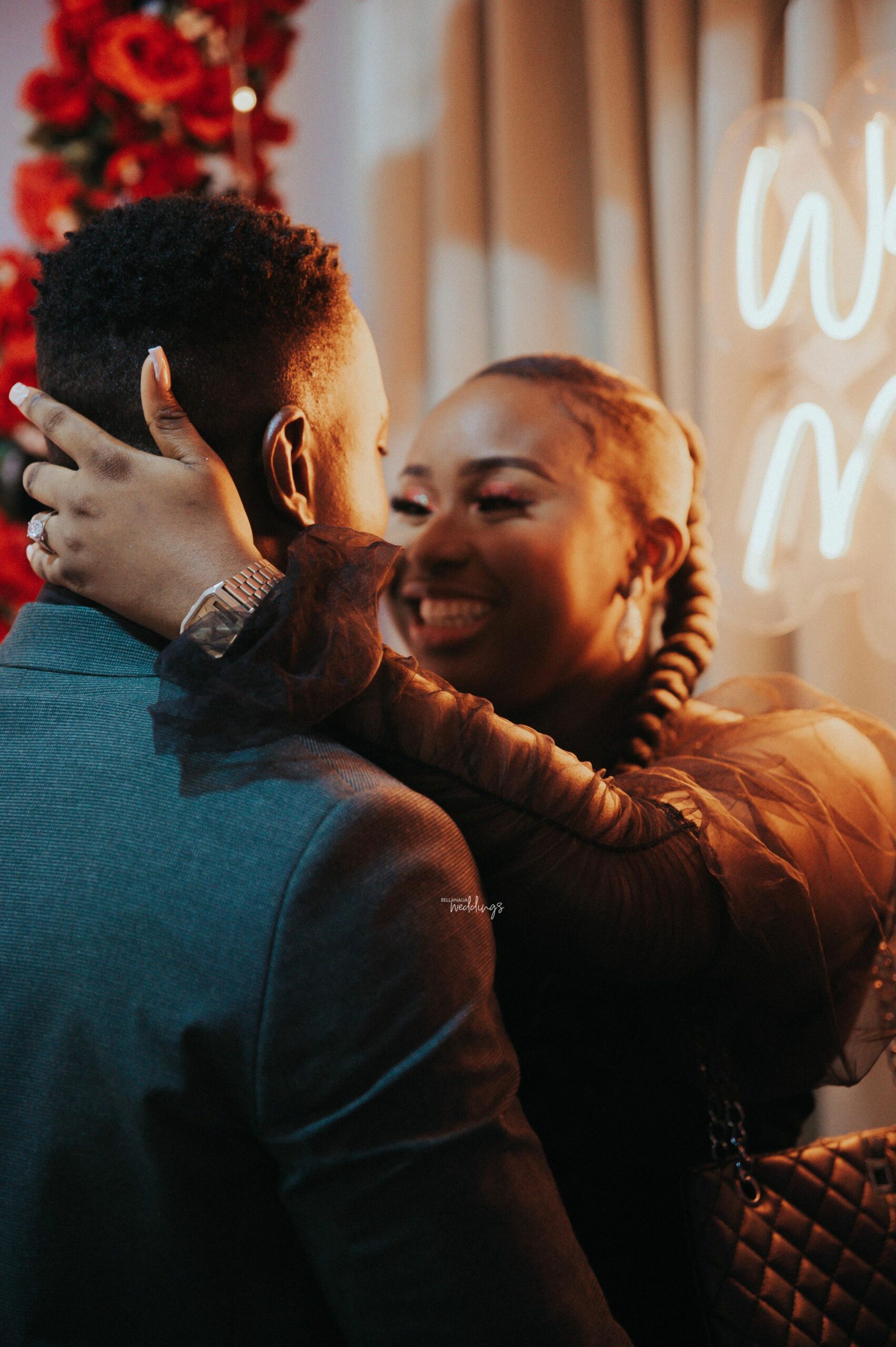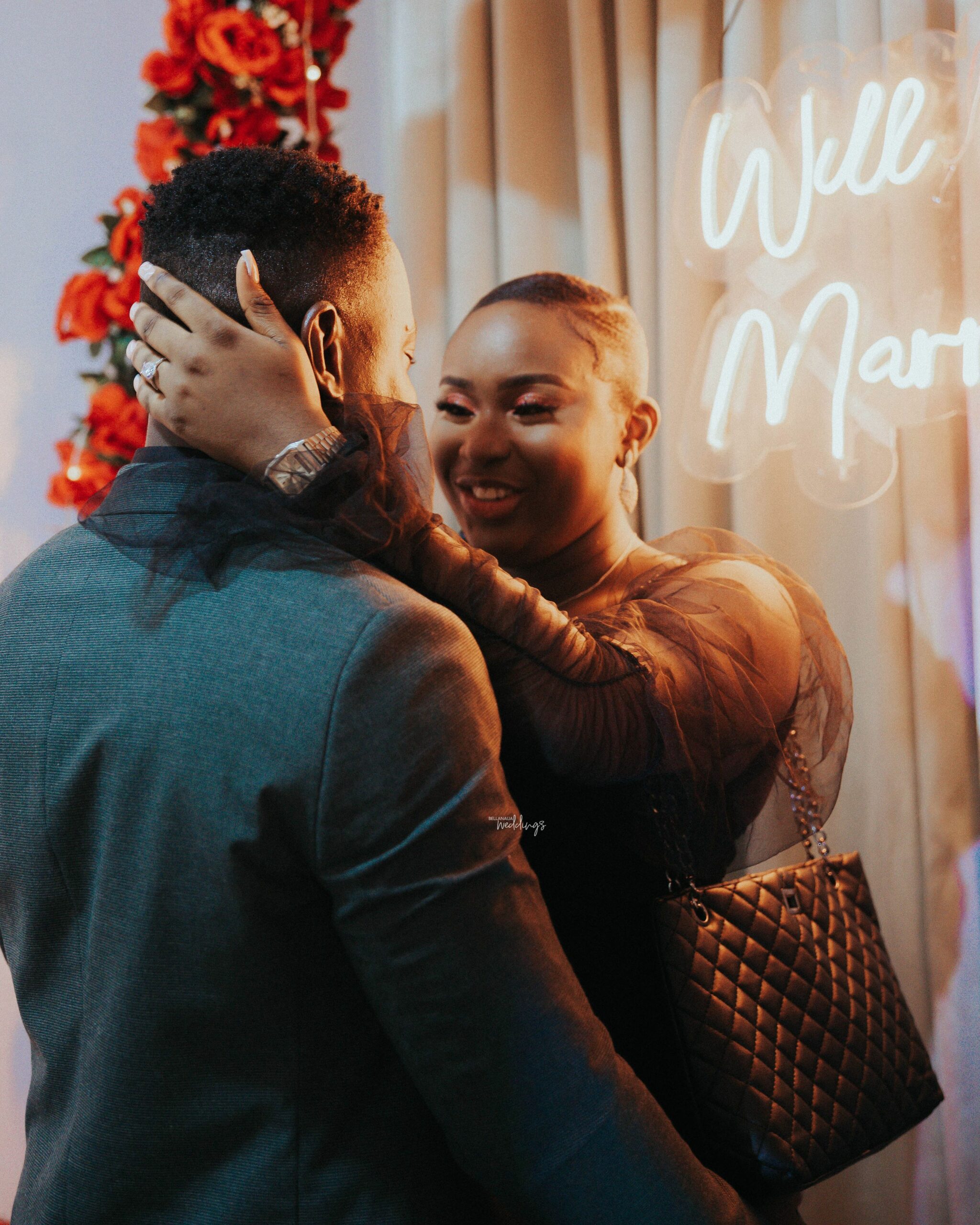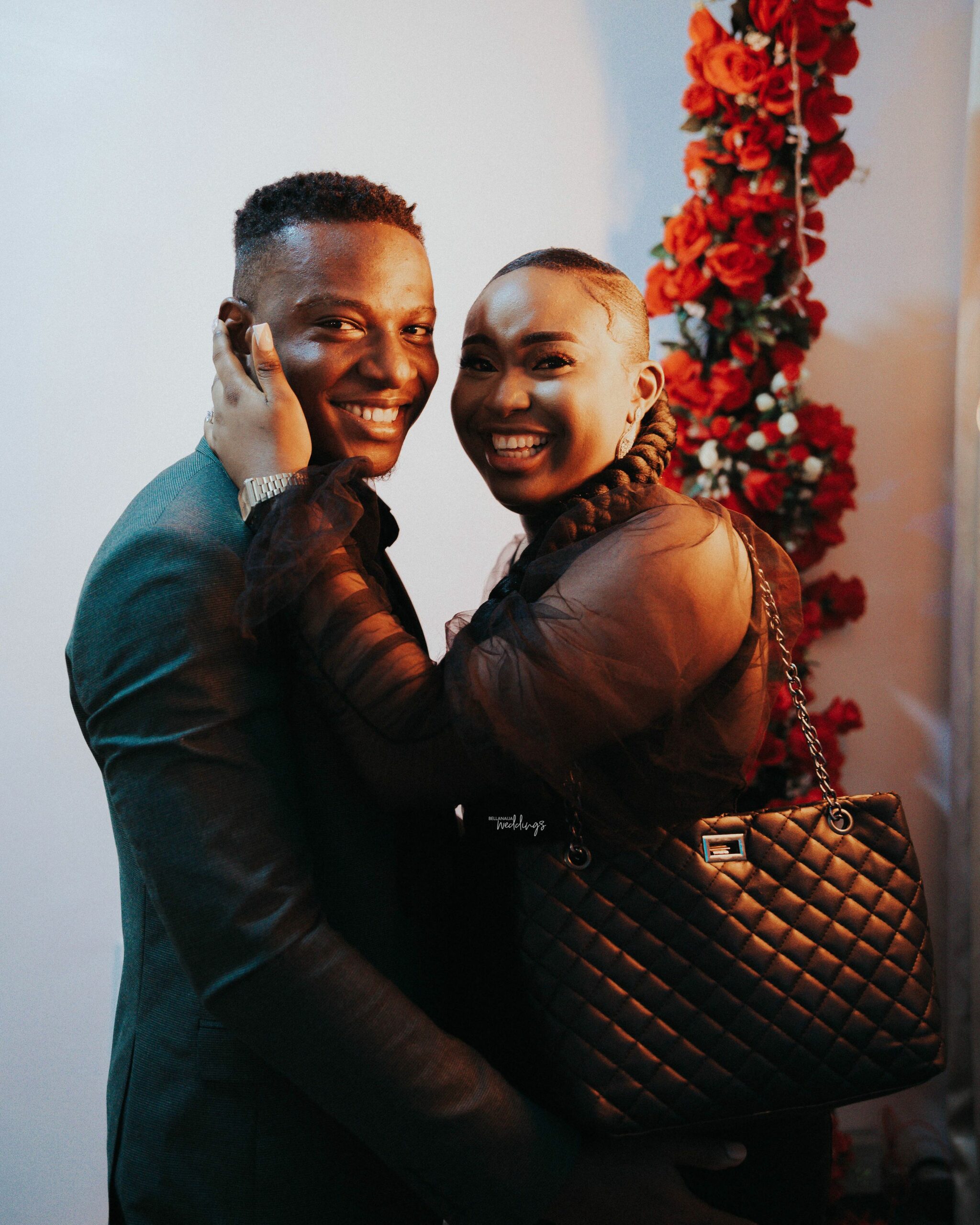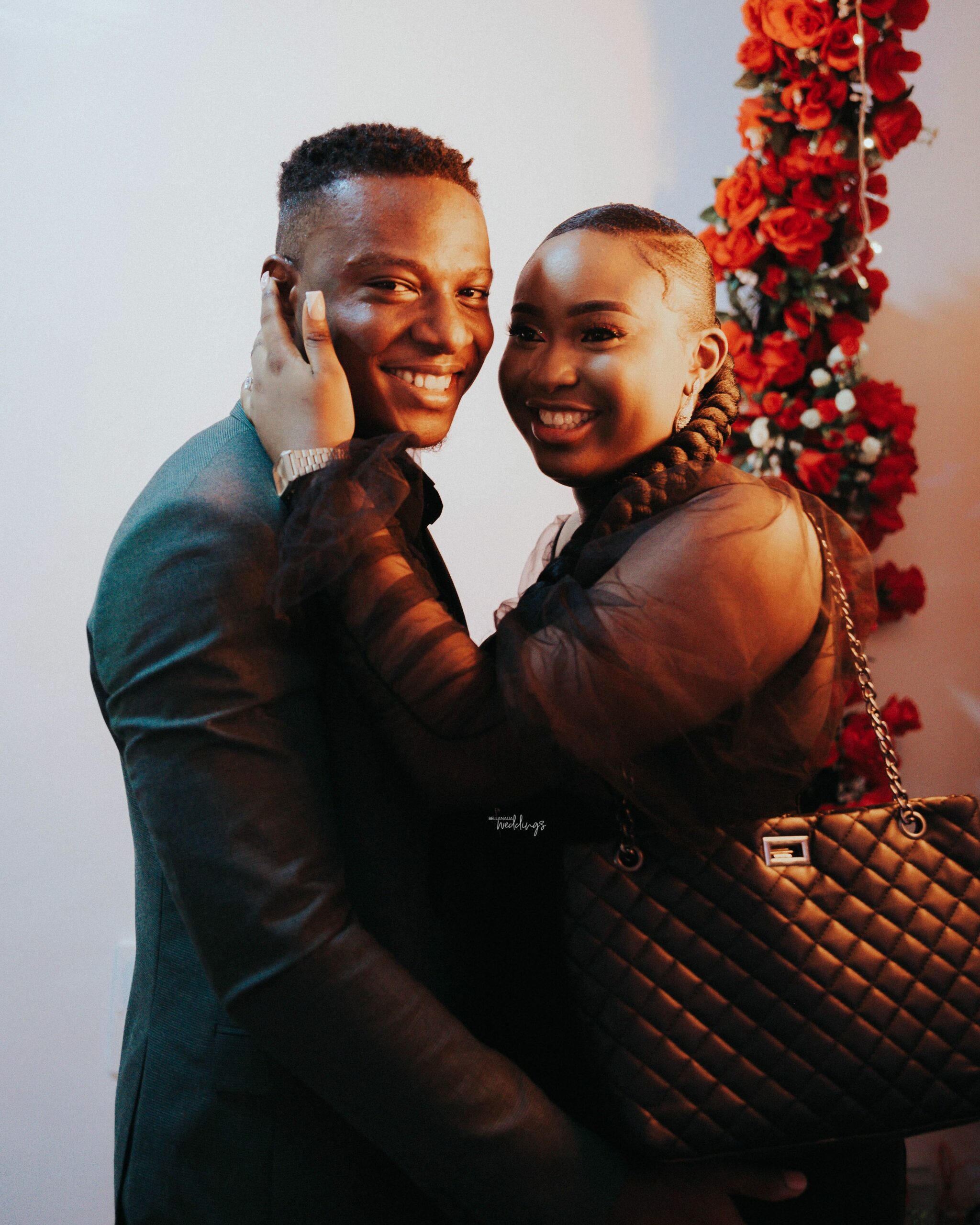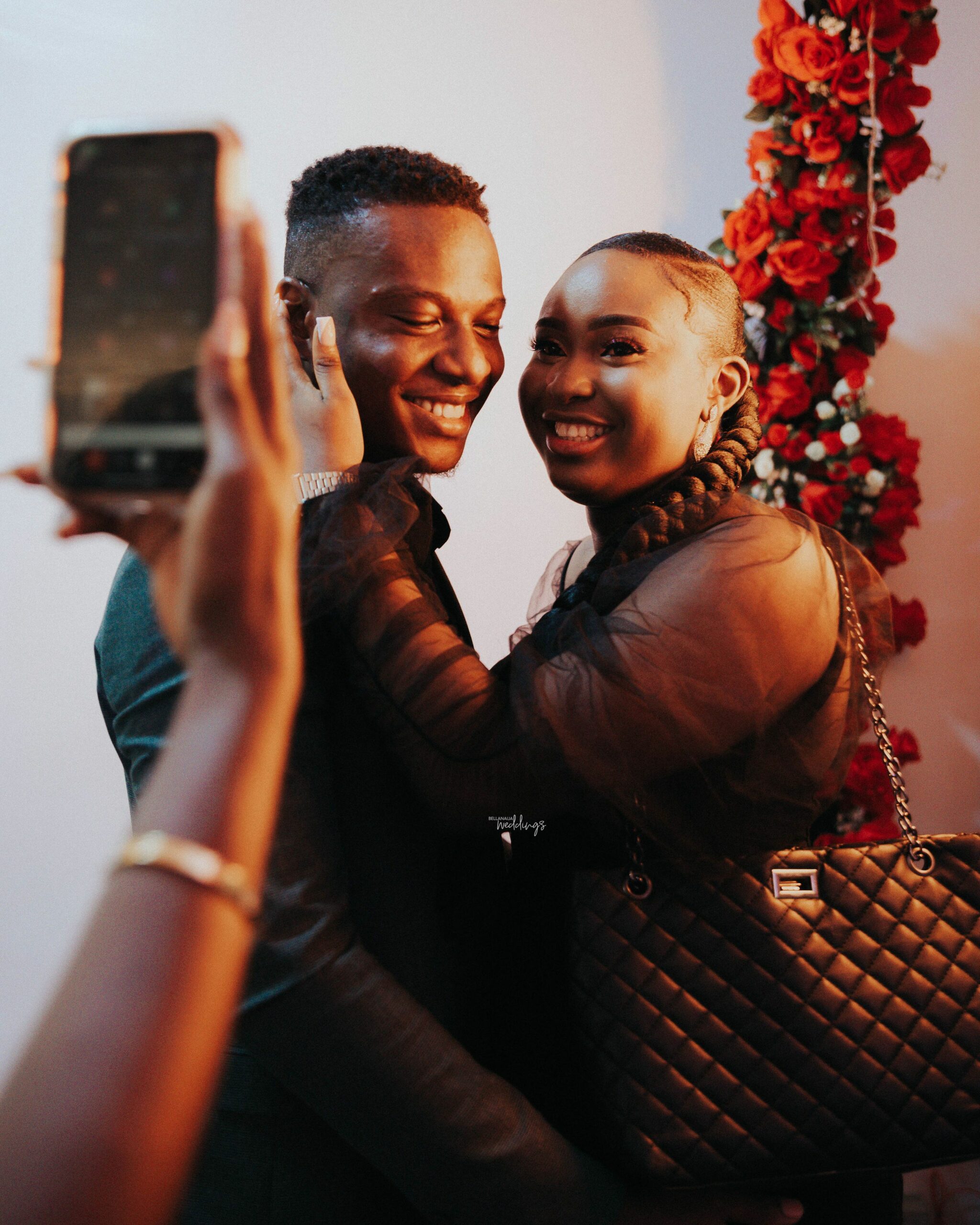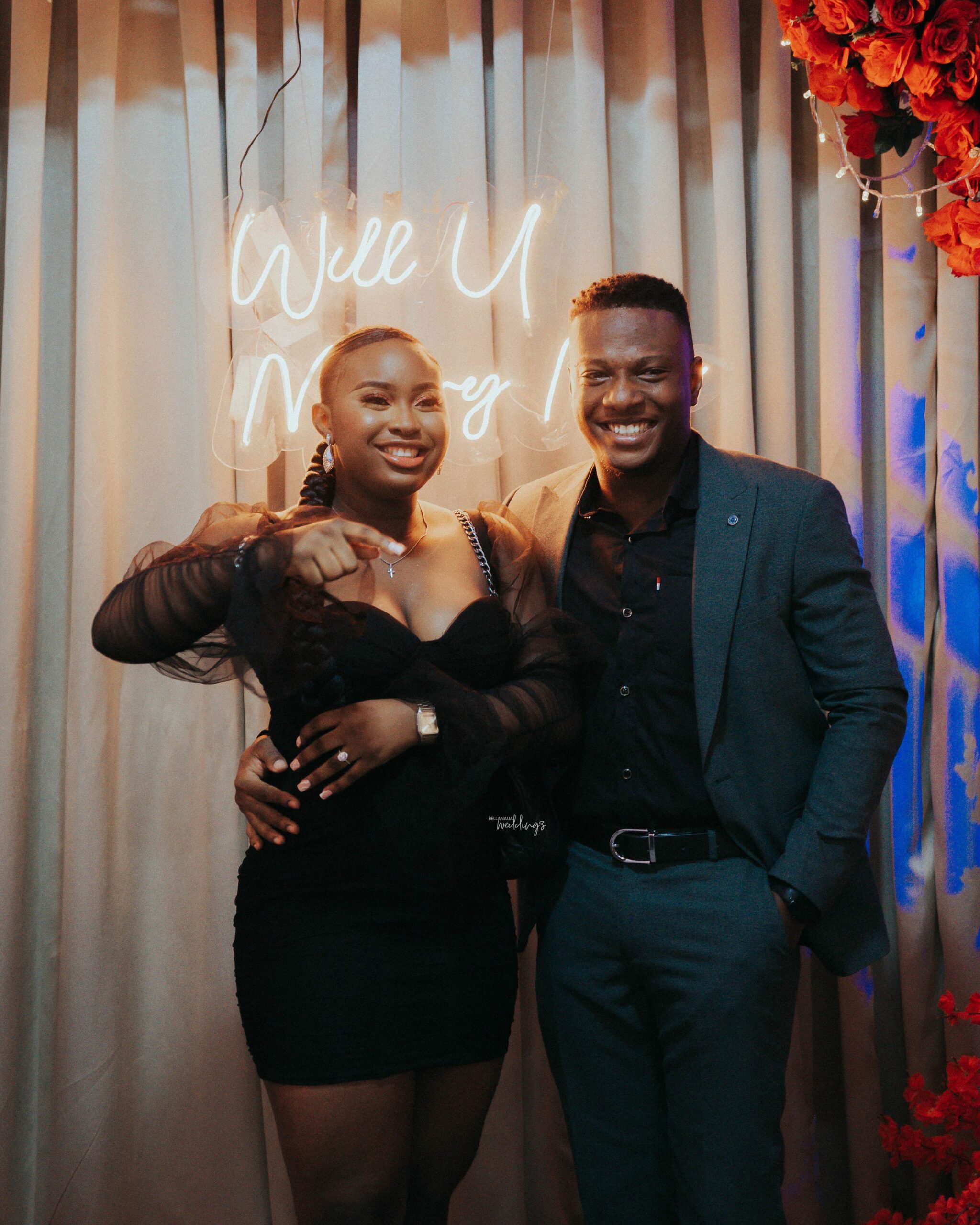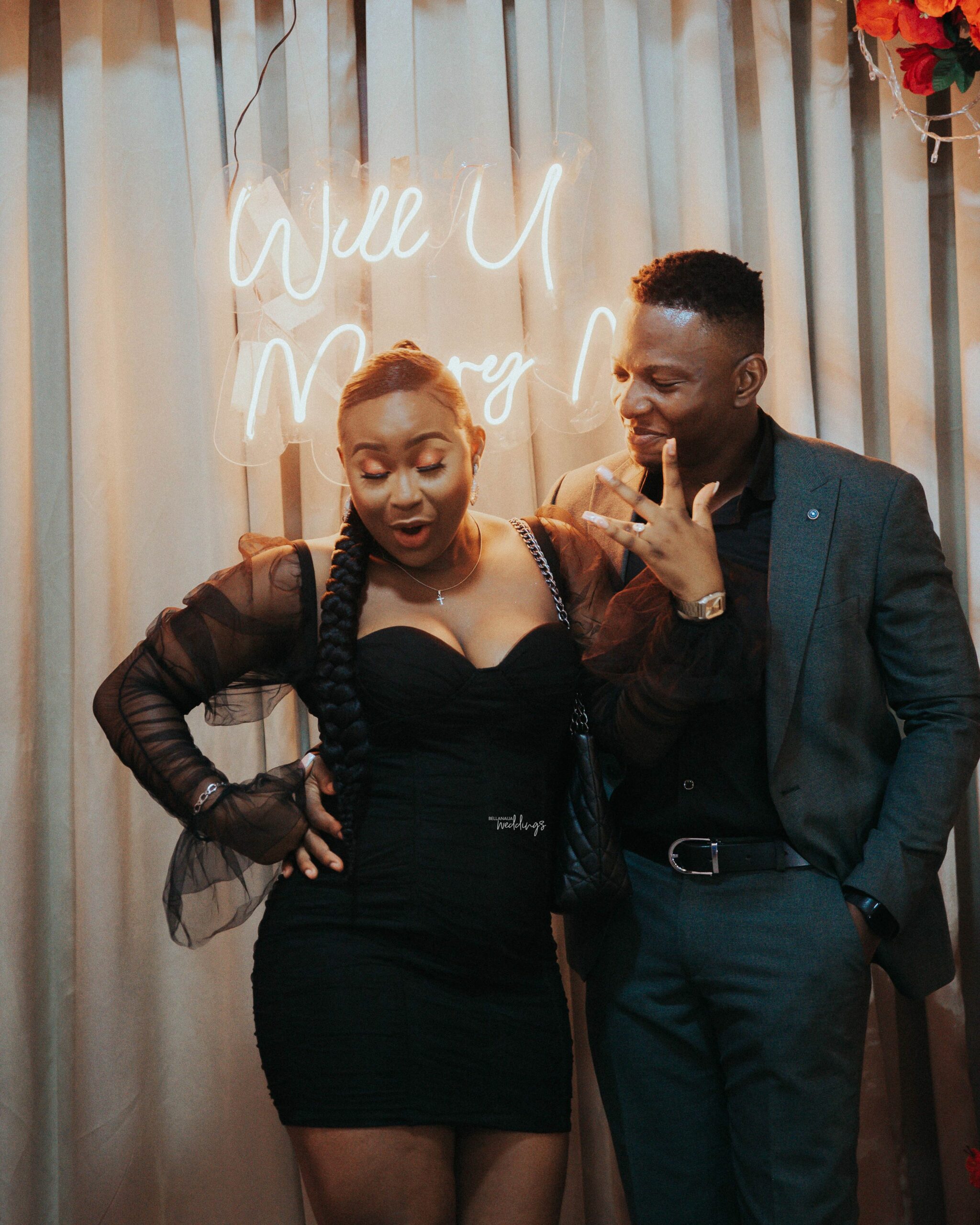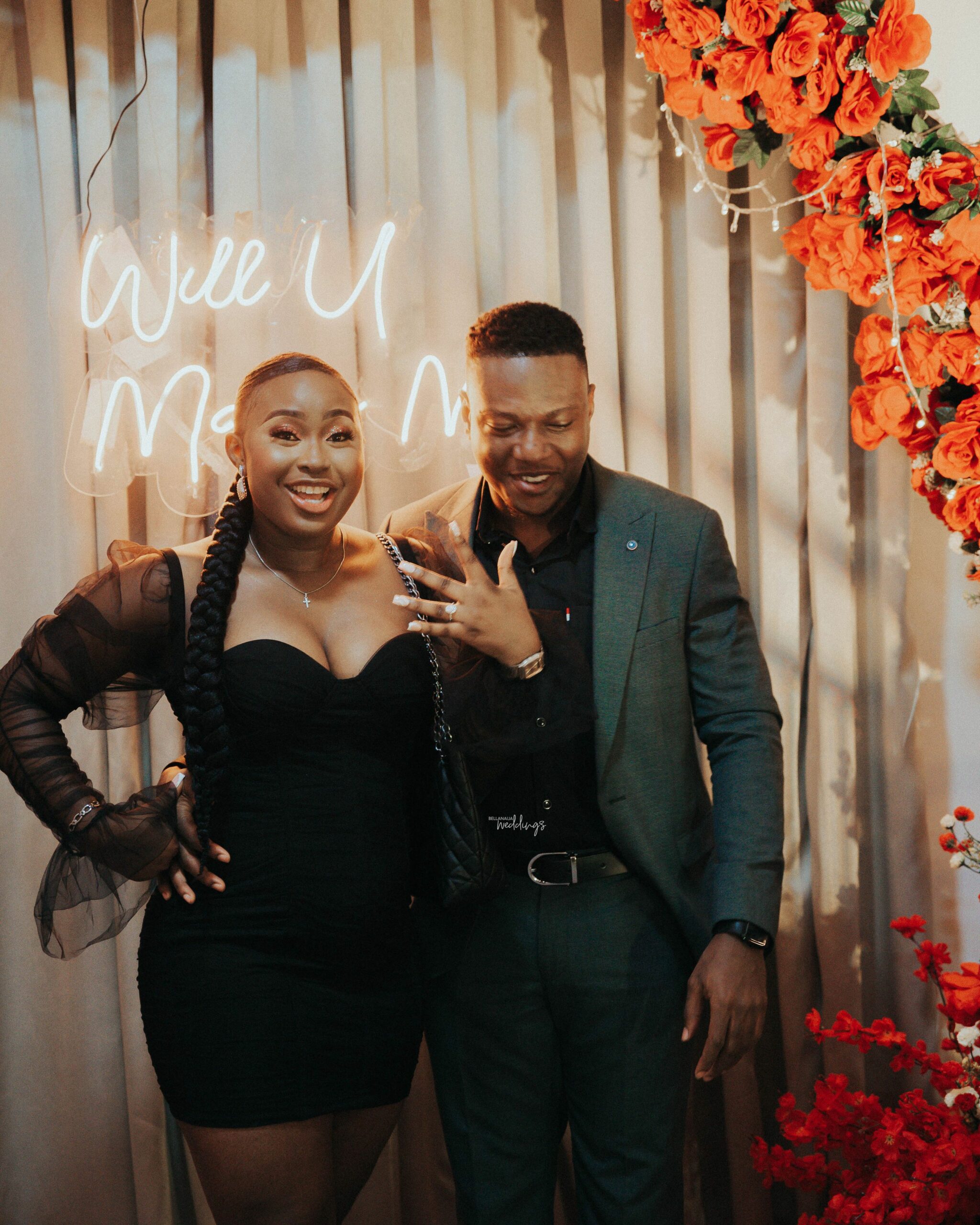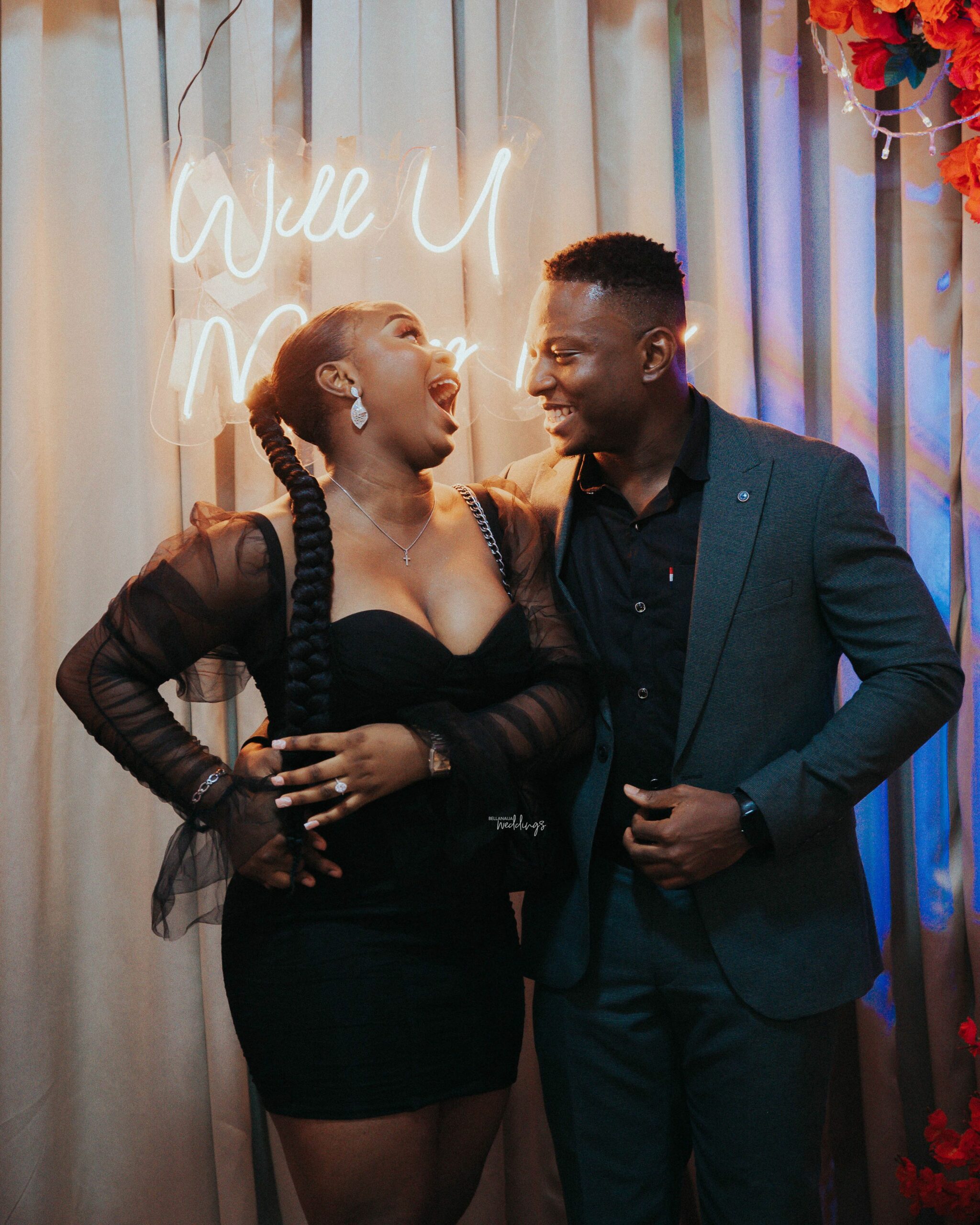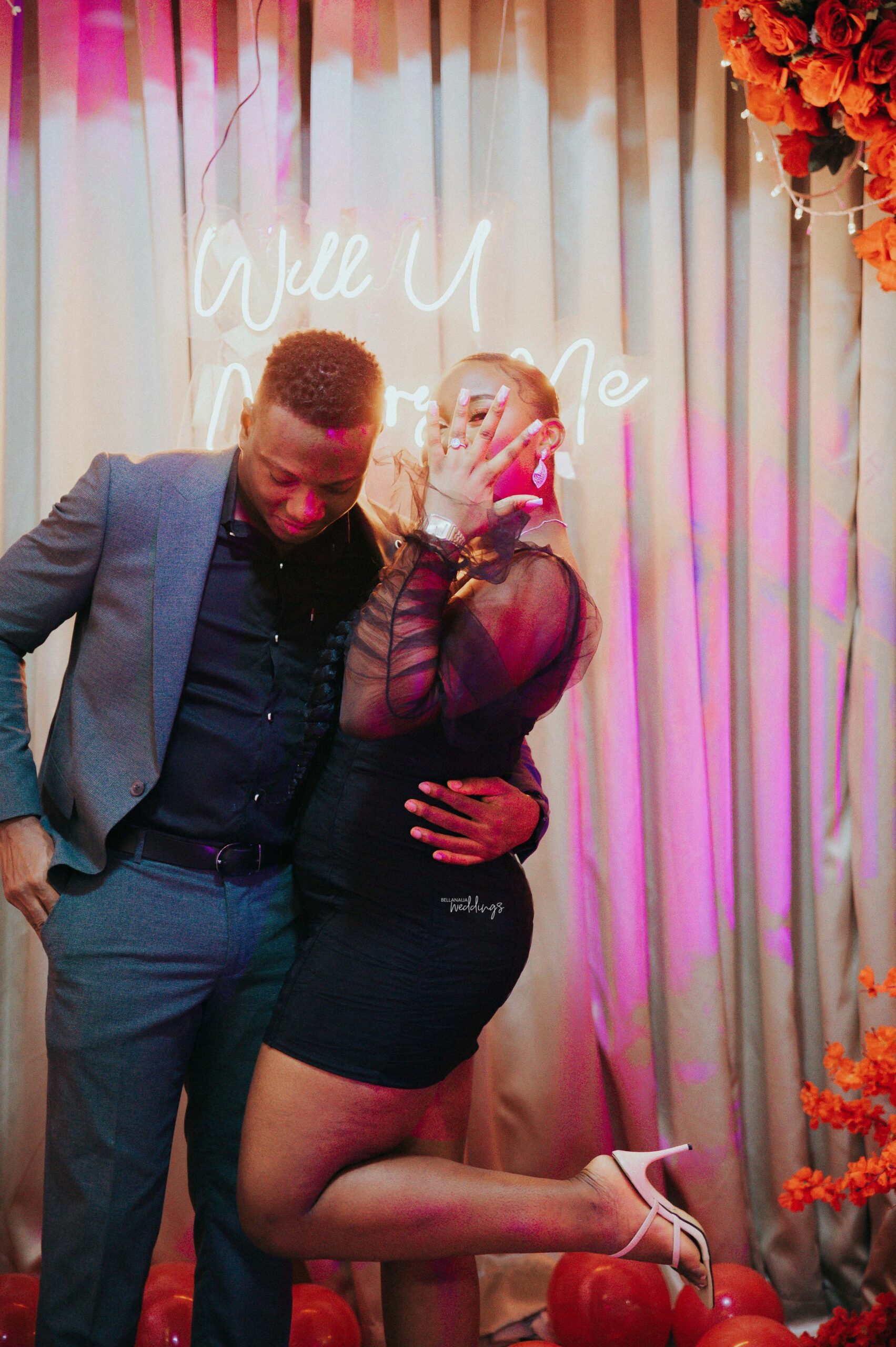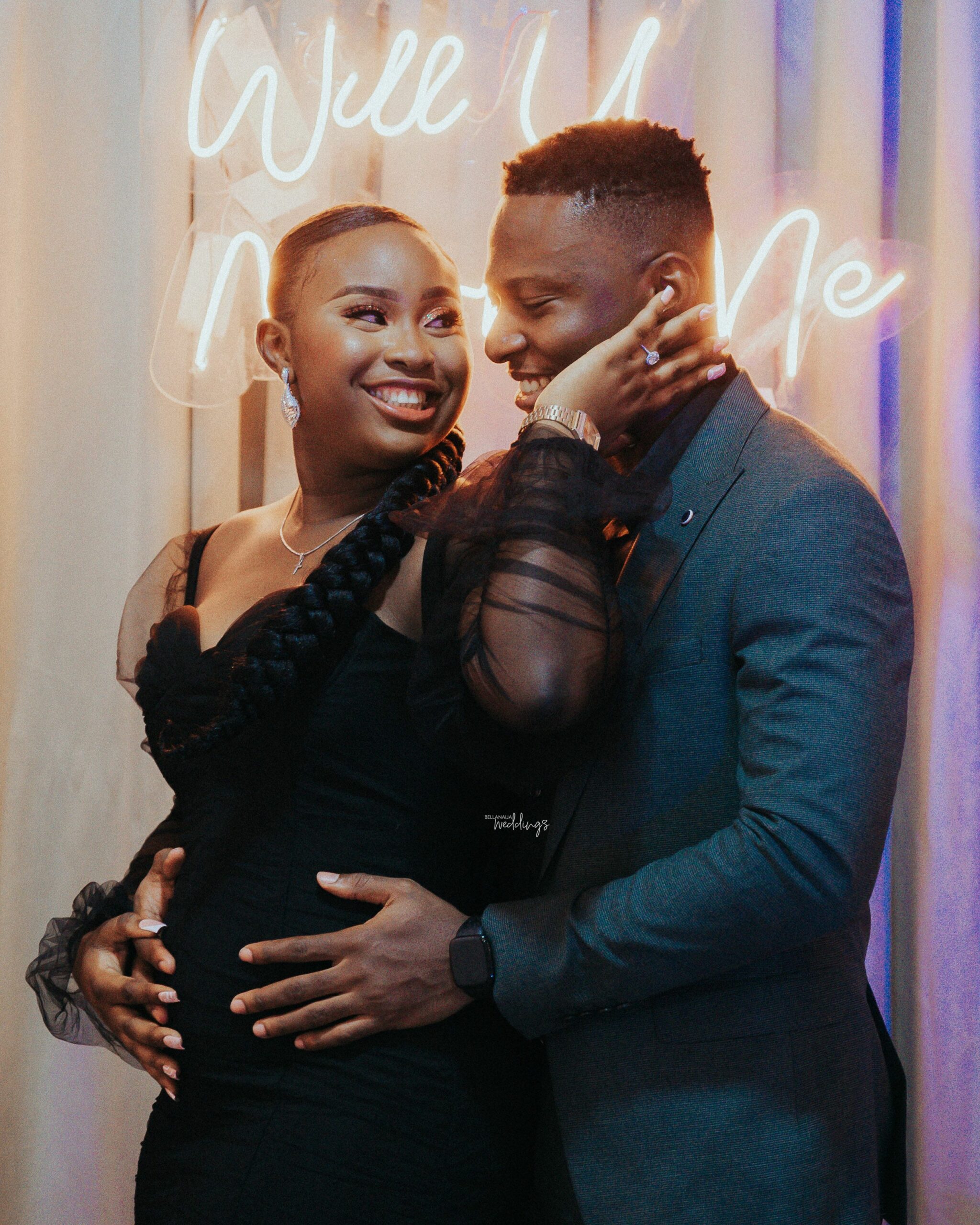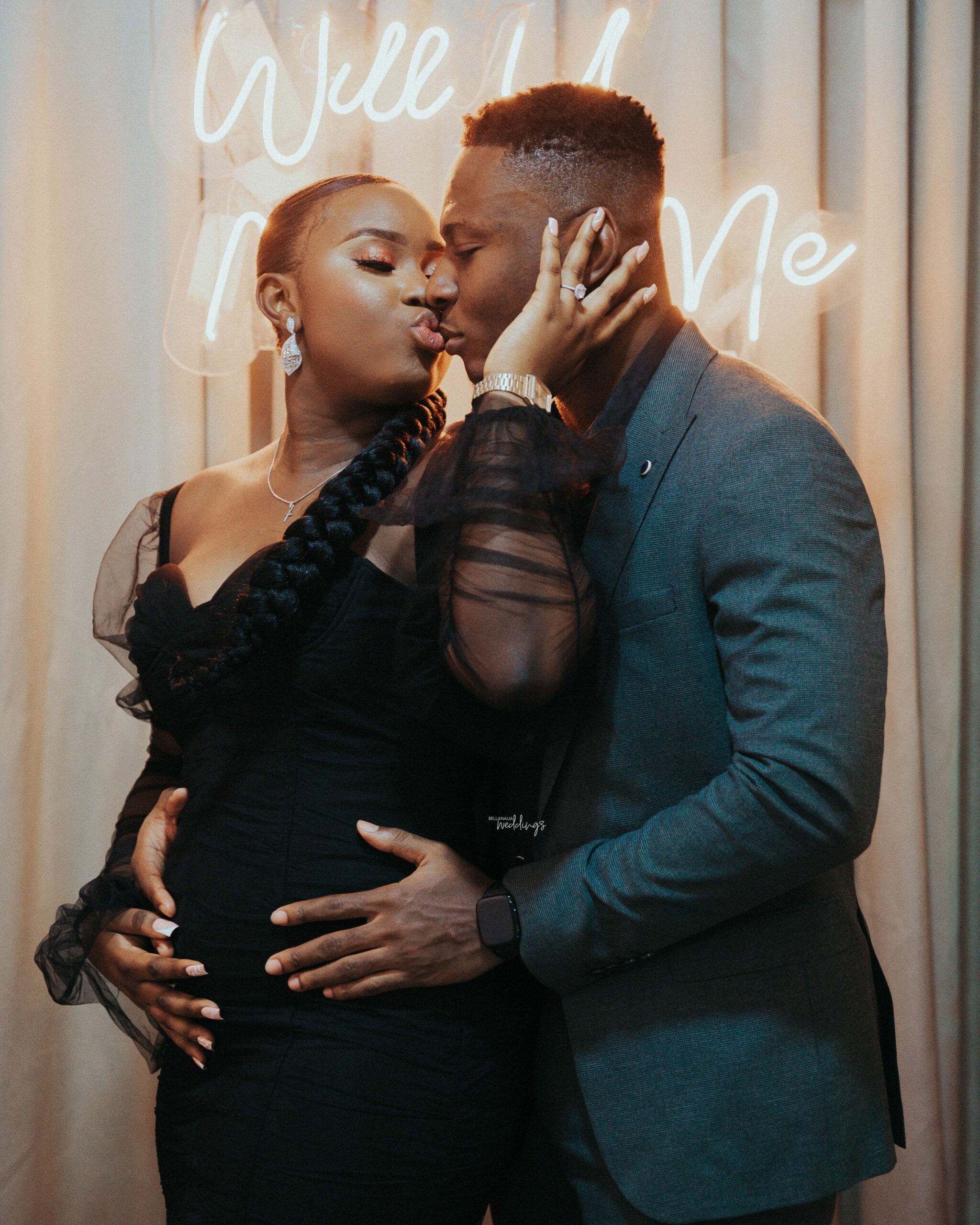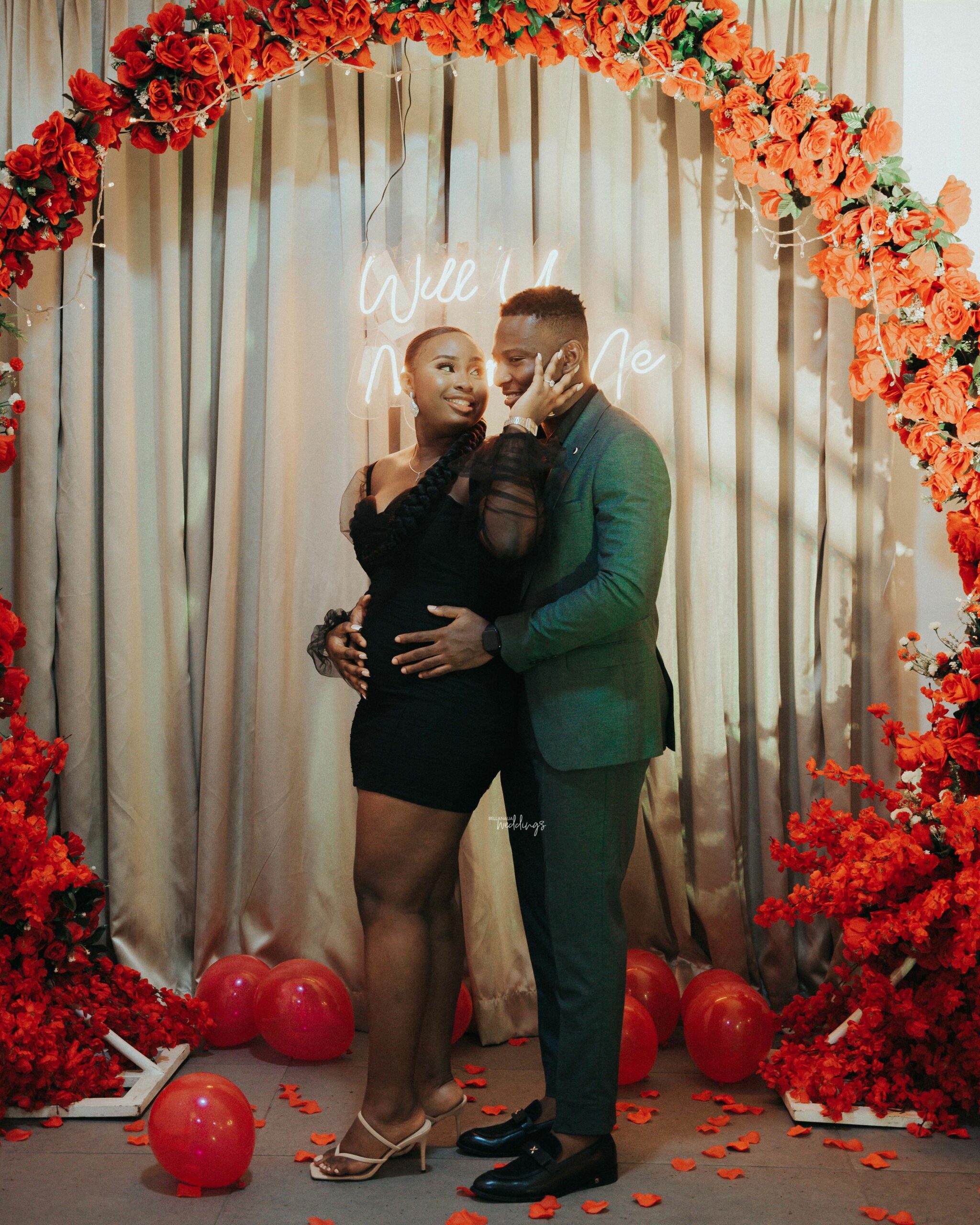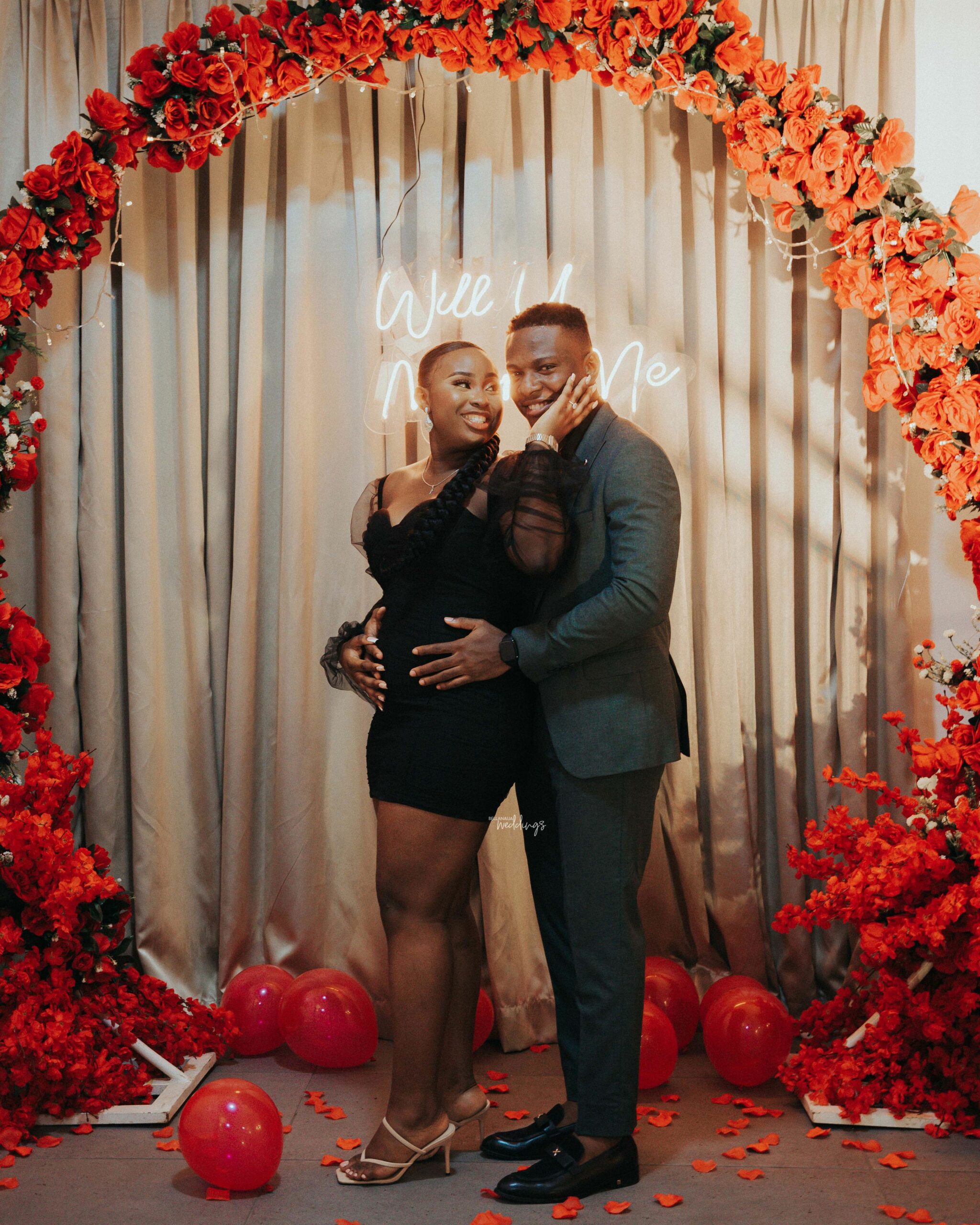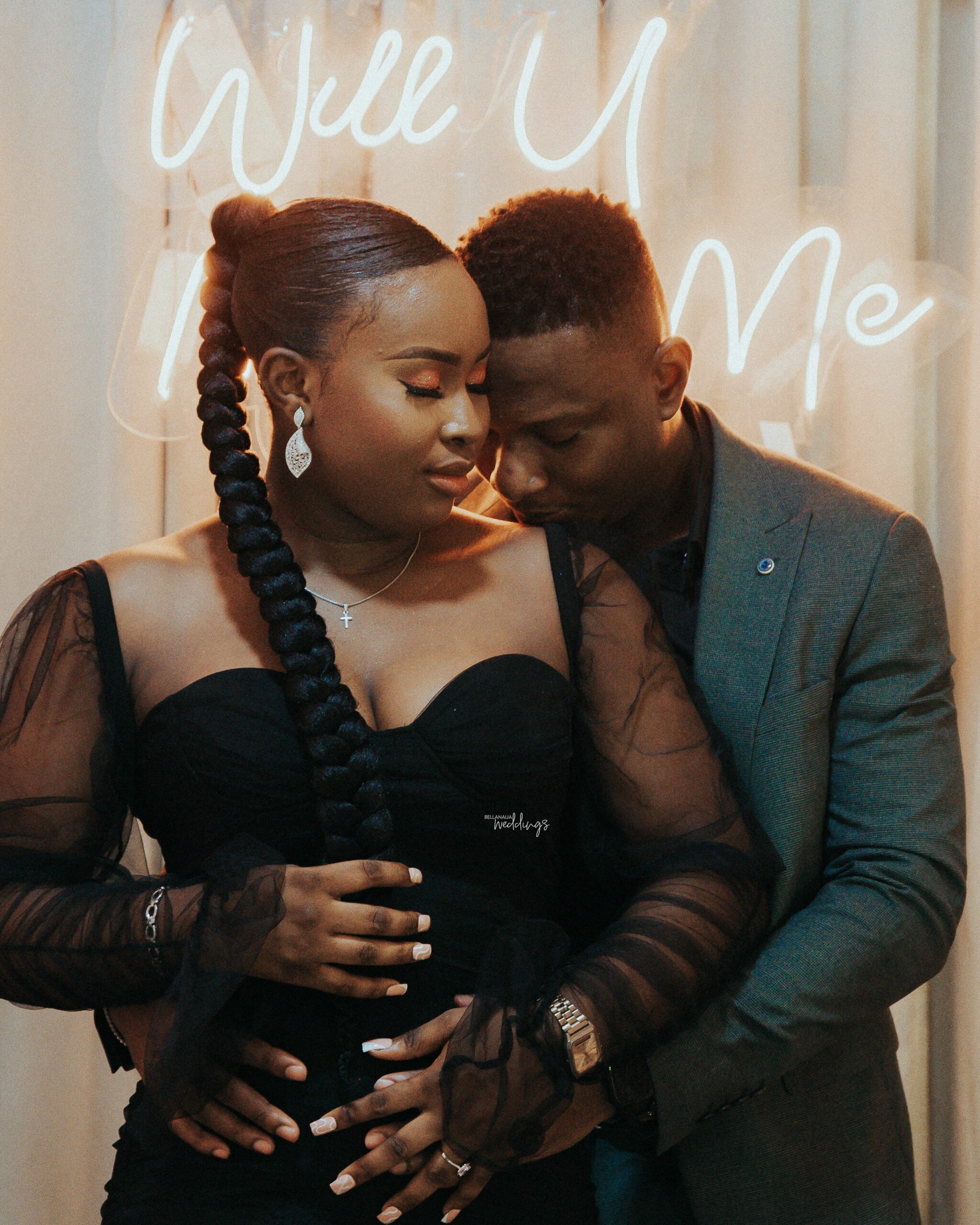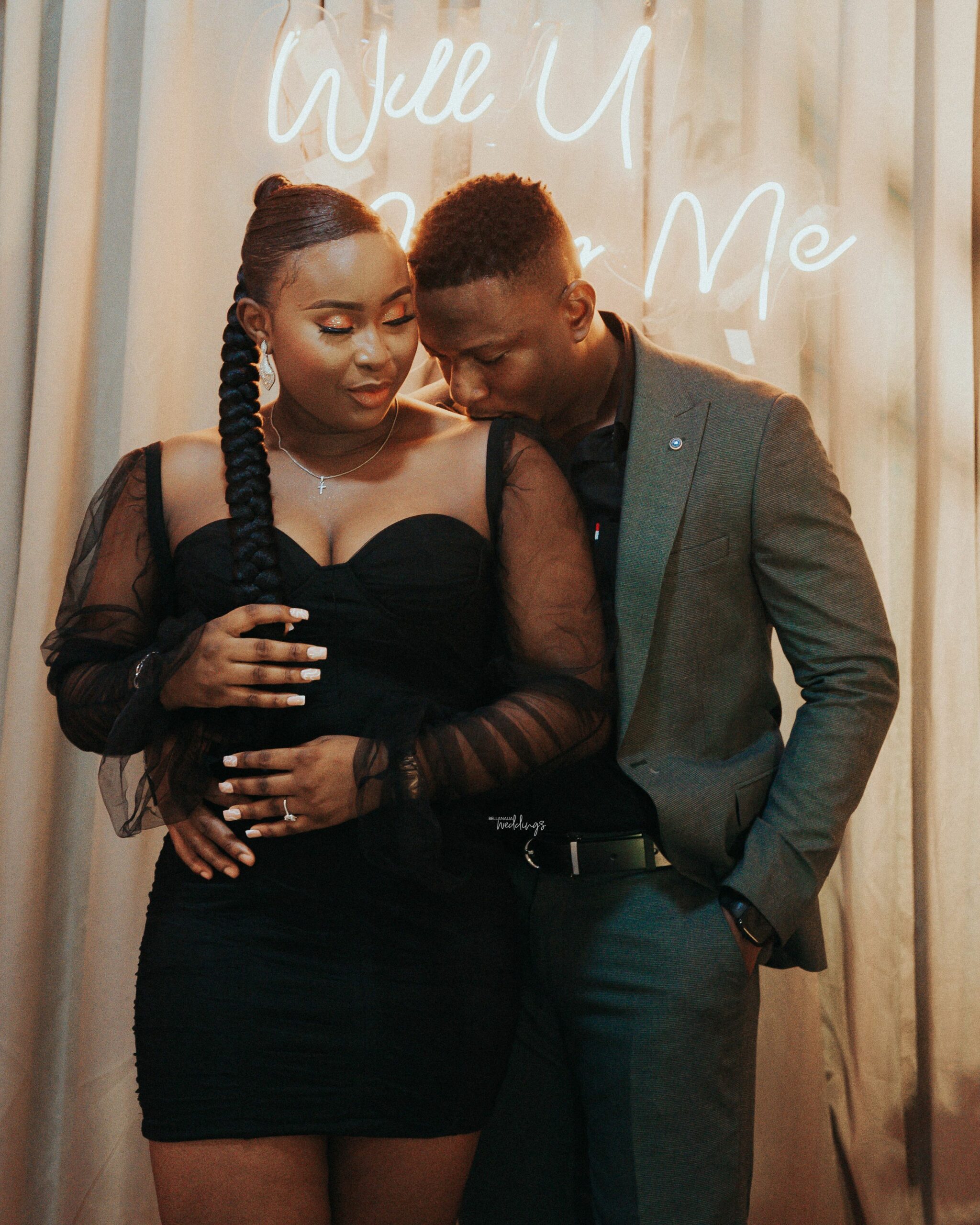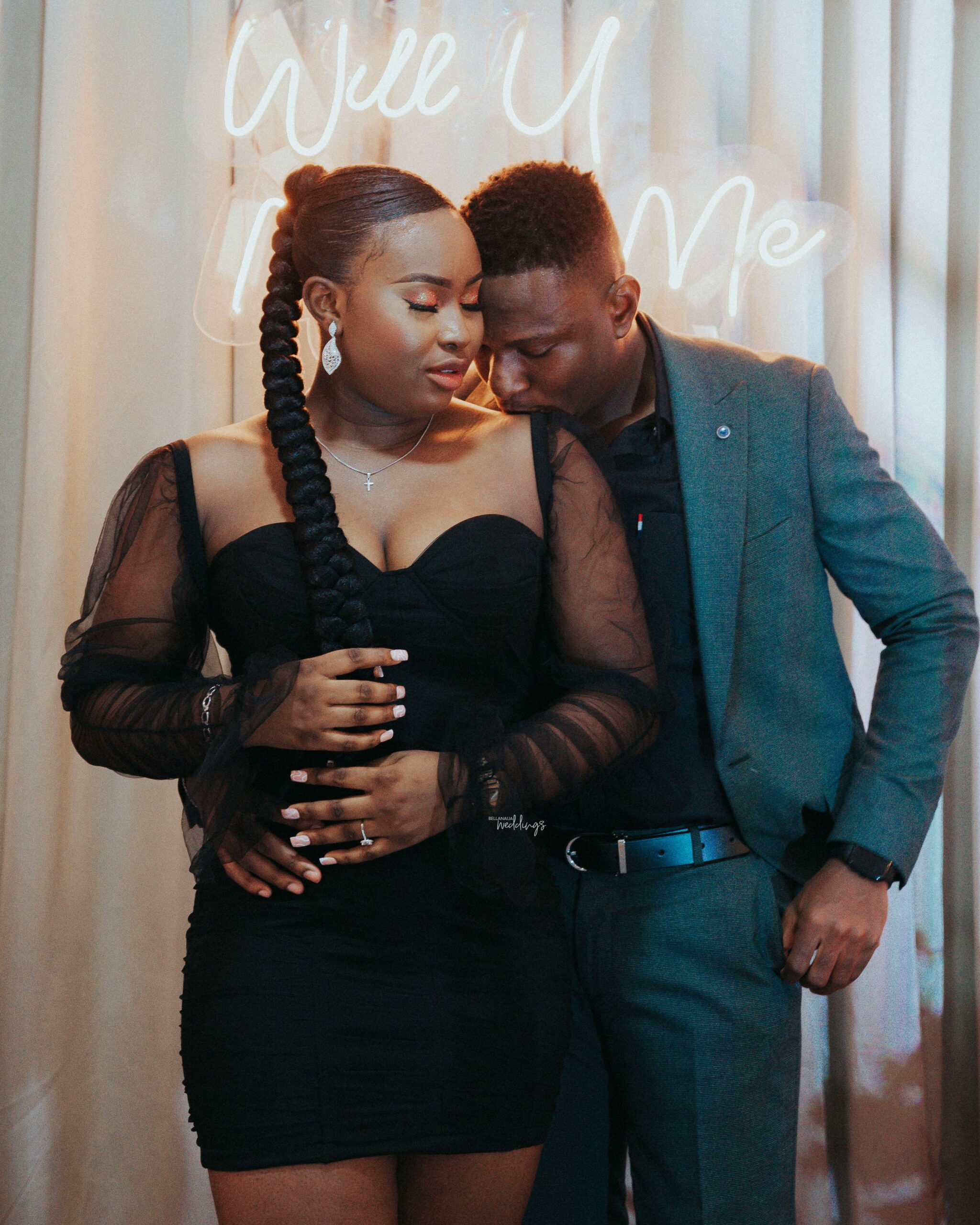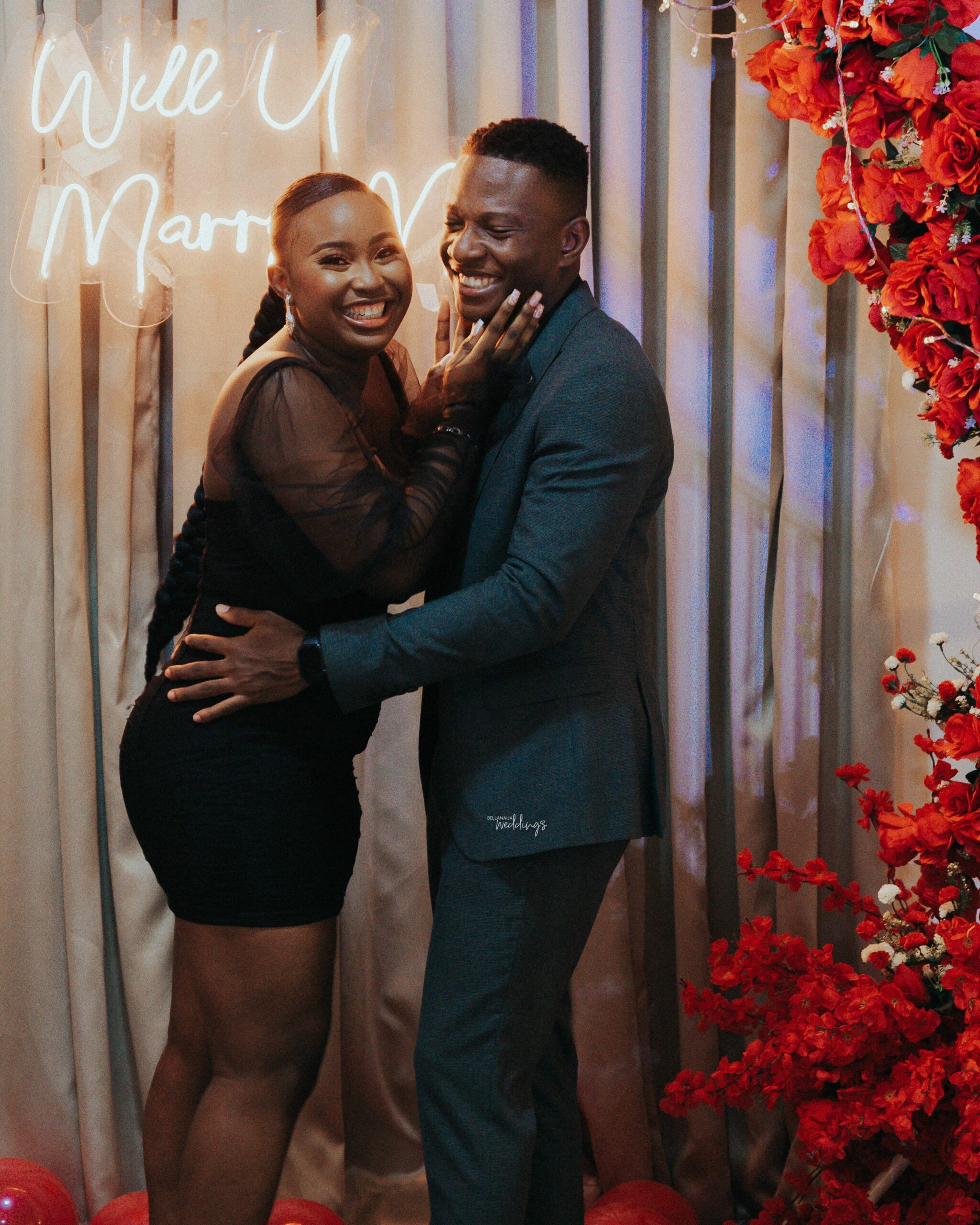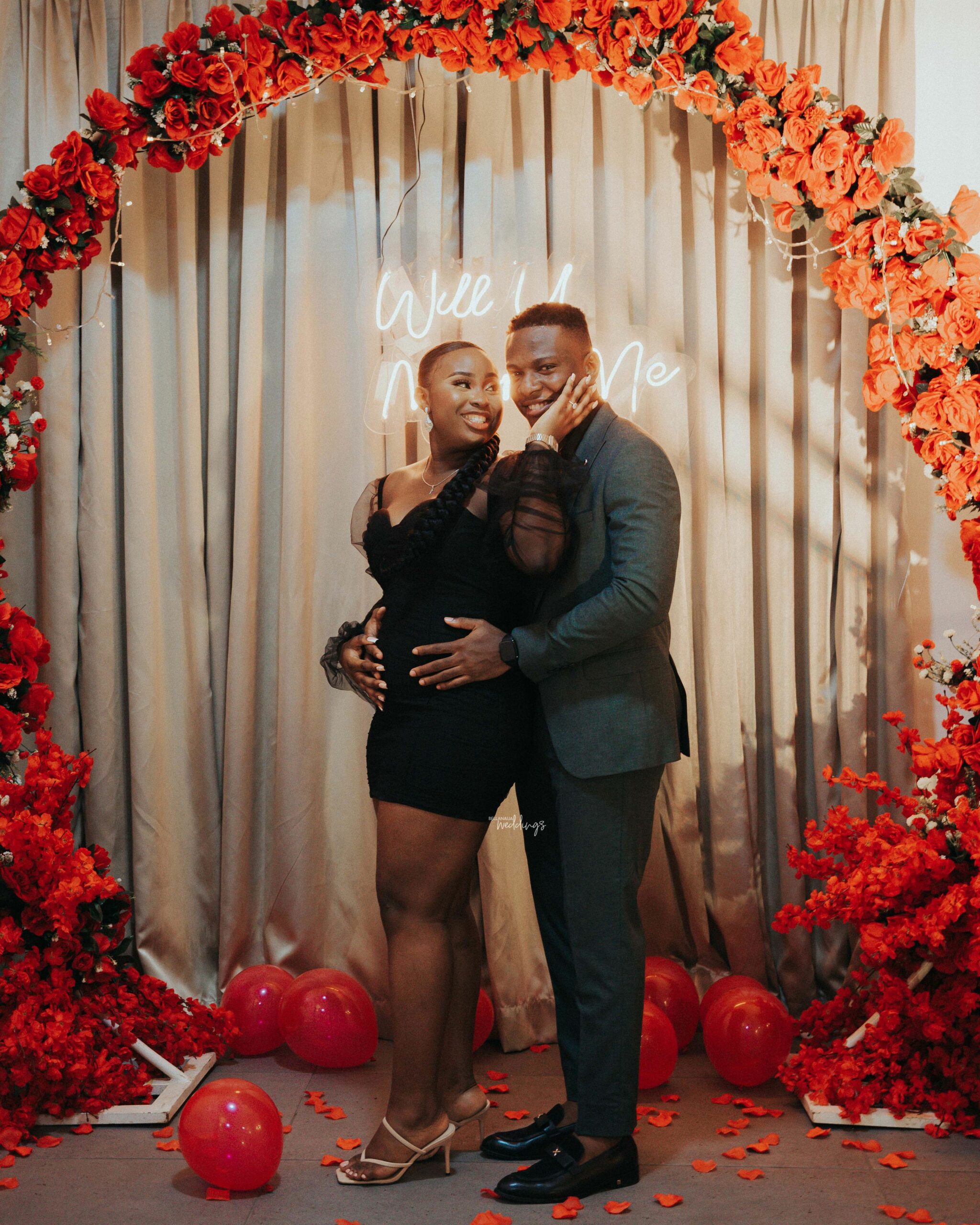 Credits
Photography: @damimanuels
Makeup: @atikemakeovers
Planner: @the_lnexperience
Ring: @bozjewelry
Nails: @nailsbyzubbie