Editor's Note: Hey guys, we kicked off the #BellaNaijaBridesmaids series about a week ago where different bridesmaids share their experience with us. On this feature, we have Kokie here and she has been a bridesmaid over 40 times, yes 40! She decided to share her 40 times experience with us and oops she'll be getting married and a few days. Do you think her getting married will stop her from being a bridesmaid again? Keep reading and you'll find out. If you missed Ogechi's five times bridesmaid experience, you definitely should catch up here. Enjoy and let's talk in the comments.
Hello guys! I am Kokie. I have been a bridesmaid for over forty times. Yes guys, I mean 40! Please allow me, I just like the whole feel of being a bridesmaid honestly. My first engagement as a bridesmaid was in 2006. It was my cousin's wedding and the entire family pulled out every stop to see that it was a success. I was completely overwhelmed by this feeling of excitement. Although there was quite a lot of work to do, I would often slip into these brief flights of fantasy just imagining my own wedding and how I'd get my little sister to play a role in my bridal train when my turn came. Somehow, I didn't expect it to be a cake-walk, so to speak, but the sheer volume of work and preparation took me by surprise. The coordination of the ladies, the clothes and like literally every aspect of getting the train ready kept us all exhausted for nights. I've always been a party trooper and so I demonstrated a higher threshold to the challenge although I could easily feel the strain on the other ladies.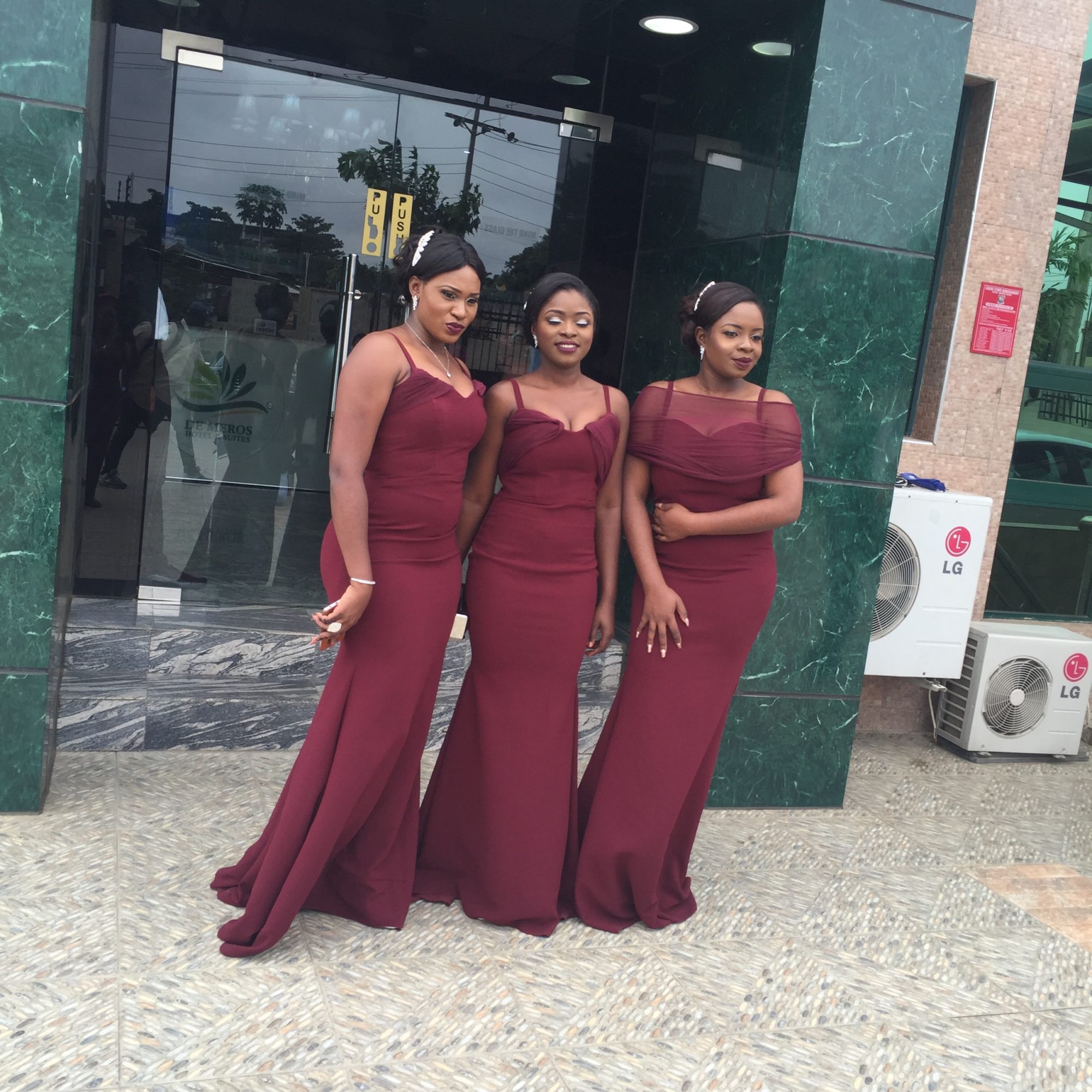 Apart from pre-wedding arrangements, we were caught up in tending to the bride: you know, keeping her face dry from all the perspiration, picking up the money that guests honoured her with, answering to nearly every whim that she had. Everyone in my family remarked at my strength and joie de vivre. Things got quite comical when a number of fellows even passed of comments about me being next to get wedded. I laughed at those comments because I looked precocious and was totally far from ready to be married.
Each time a bride asks me to be a part of her bridal party. I feel something magical. I get shimmied up and ready to shine! I'm a big firm believer in marriage and of course, in weddings which are those all-exuberant portals into a life of togetherness with your loved one. I always ask myself if there is anything I can contribute to making the wedding easier on the bride and all the others involved and since I'm generally considered a good addition to the train I make sure to give my very best.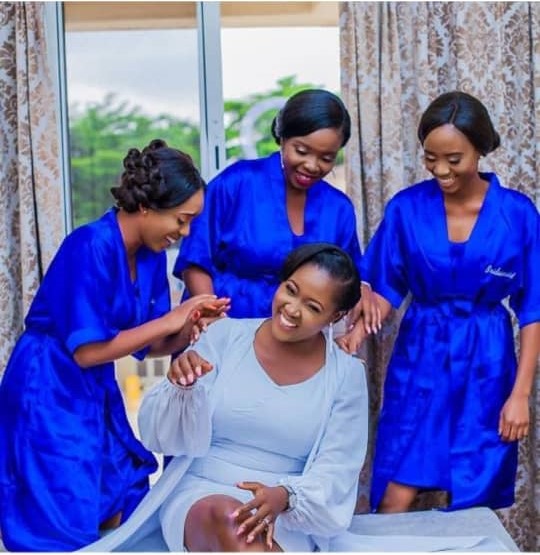 There have been times when the bride had been stood up by her makeup artist at the last minute and I had to arrange a backup service. I recall one incident at work where I was in the tea room with a colleague who happened to be the only child of her mother. She mentioned that she was getting married and did not have a maid of honour. I quickly volunteered to be her chief bridesmaid. Two weeks later, I had my gown ready and was ready to rumble. There was another incident where the bride turned to me and asked if she was doing the right thing. She was on the verge of calling it off right there and then in spite of the fact that she'd known her then groom-to-be for over seven years. I had to walk through the tightrope of reassuring her that she could not have made a better decision and the day was saved. I could be seated at my desk at the office working through a humongous spreadsheet at 2 in the afternoon when a call might come in asking me to be a part of someone's train. As funny as it might seem, I get referrals like that from friends of friends and family.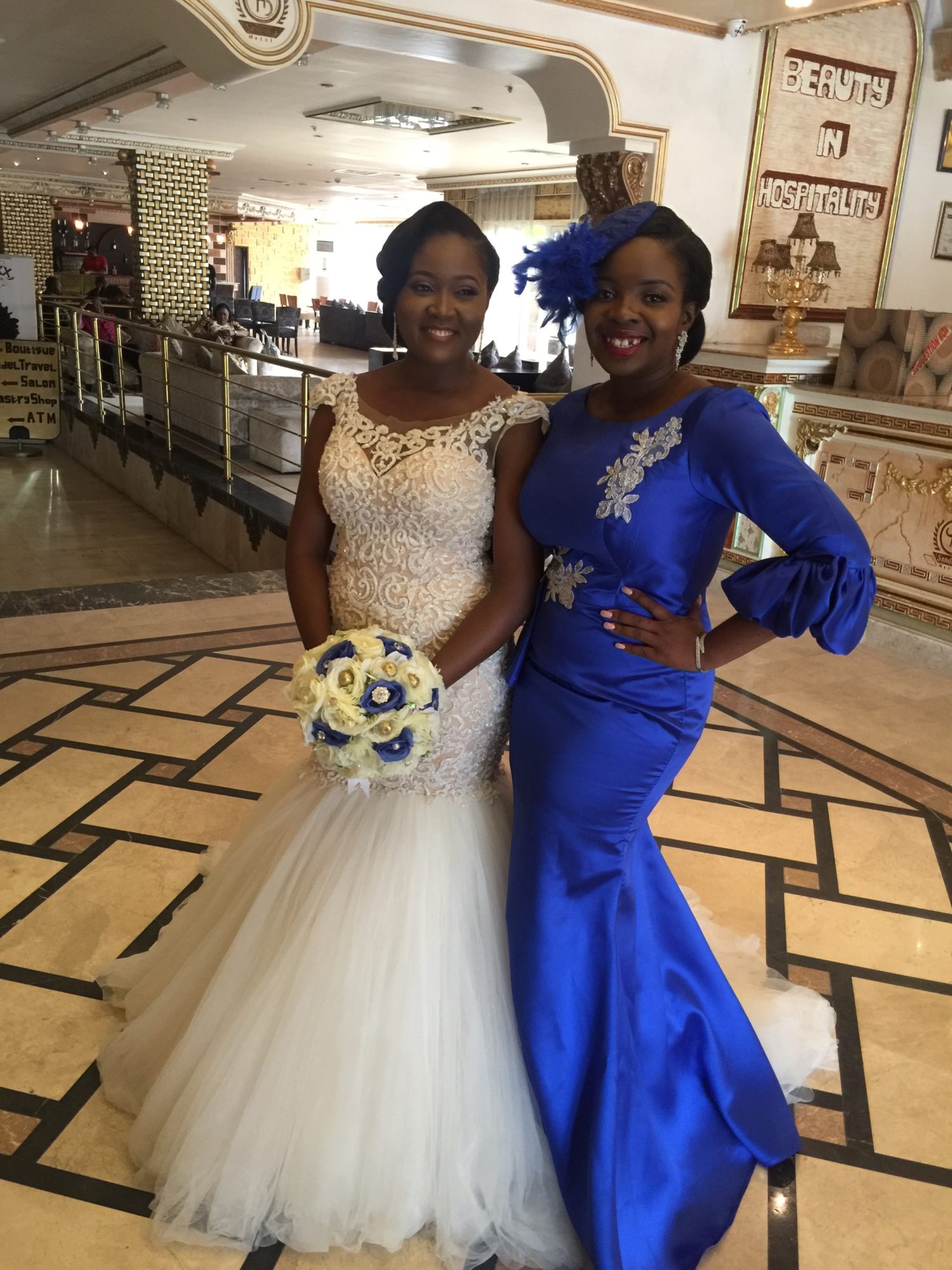 I know forty times is a big deal. It is just that I am a happy fixer and because I recognize the beauty and joy in every wedding ceremony and I want to see that the couple is happy. It gives me a sense of fulfilment that I'm unable to completely describe; I'll just get into bed at the end of the day and feel this surge of satisfaction come over me. I don't see myself ever quitting this. As long as there is a bride out there seeking the energies of a happy party princess, I shall be there.
So far, it has generally been a collection of varied experiences and events. I've been caught up in the minutiae of planning and execution to the point where I can plan a wedding bridal train and even the entire wedding straight from sleep. There have been a number of occasions where my family and friends have teased me for being really so eager for someone else wedding. I've been on the phone all-day, somedays, chasing vendors, negotiating last-minute concessions, I've cried with brides and prayed with brides and been there to witness their joy at the end of the day as they took their matrimonial strides. There was a funny experience I had, the bride was so nervous and had a running tummy, I had to be in the toilet each time with her because she was putting on a ball gown, we laugh over it remembering those moments now.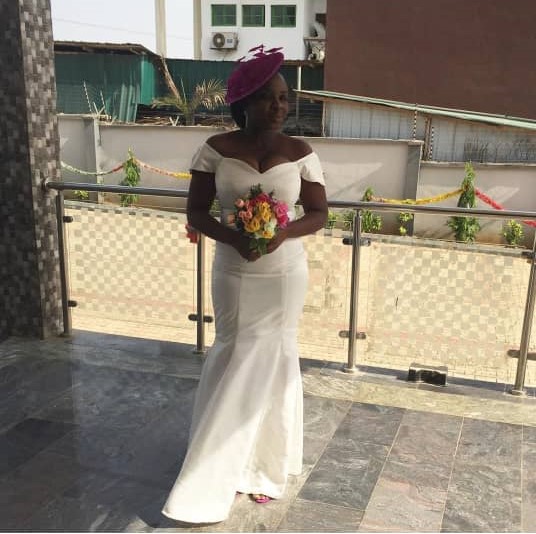 I recall being so exhausted one night after a meeting that I got home and just had to soak up in a really hot bath and manage the effects of not sleeping for so long. I even had to organize a bridal shower one time for a bride whose friends overlooked this rather significant rite of passage. I arrived into town, scurried off to the nearest mall to buy everything that would be needed and within two hours we had her bridal shower that she wasn't even expecting to have. There was a time with one of my brides, her zip got worn out and it was environmental sanitation that day, getting any tailor around seemed abortive, we had barely 30 minutes after the environmental to get to church, she burst out crying.
I went online started searching for bridal stores online and making calls, there was one particular bridal store who picked up I pleaded and was almost crying on the phone for her to please meet us at her store. We got into the car went straight to her store, found a dress she could manage, pleaded with the woman if we could just pay a token we would return it immediately she dances into the reception, Bam!! our request was granted, I was so happy I could put a smile on her face.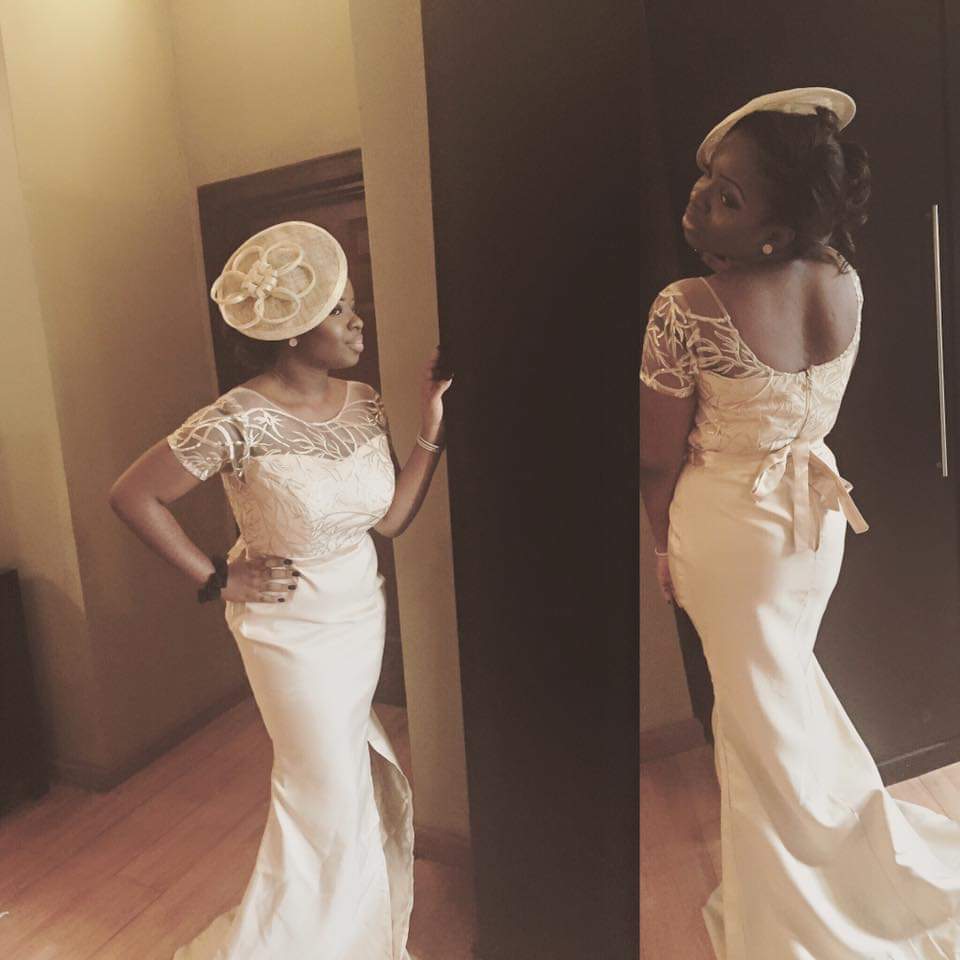 I remember that old television show that we all used to watch in the90s, Touched By an Angel. It has had quite a profound influence on me to the point where I see myself being able to step in and make it alright for these lovely brides that I've been honoured to serve. It' an exhilarating feeling. I'm writing a series of blog posts about my experiences. I might title it Touched by a Chief Bridesmaid. (Haha). As much as I love I have also had the savoury parts. I've seen ladies on the bridal train tell the bride off for her choice in dress, jewellery and other mundane stuff and I was appalled. It might be more accurate to say that they subjected her to verbal abuse. I've always felt that the bride should be gently addressed at such a stressful, even turbulent period of time. It's her big day, and the days leading up to it should be as pleasant as possible. Those kinds of things have very nearly turned me off. Otherwise, I get a thrill just being a part of the lively proceedings, meeting new people, interacting with new friends, some of whom invited me to be on their bridal trains.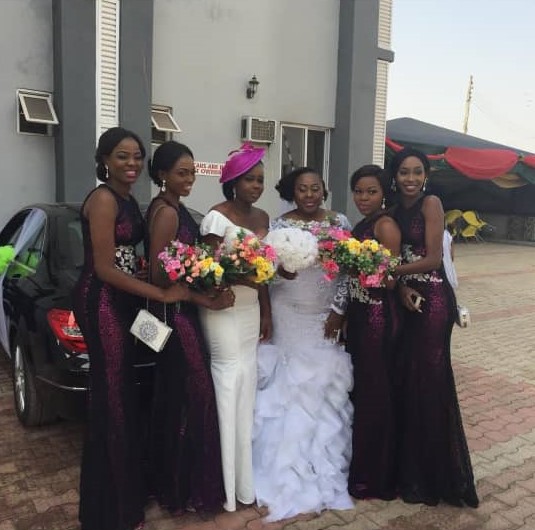 So guys, in a few days, I'll be walking down the aisle, so definitely I am not going to be a bridesmaid this time. It is time for me to be the bride. But will I stop being a bridesmaid after? Umm, I know people who are forty and still enjoy some activities which hark back to their childhood like playing videogames or even just colouring drawings. For me, being a bridesmaid represents the magic and innocence of childhood and why would I throw that away in such a tough and uncaring world as this? It's fair to say that I've always been the glue at social events since I was a child and it's probably going to stay that way. I jokingly call myself Mary Poppins. So here's to many more times of being a bridesmaid ?.
Credit
Bridesmaid: @kokiesworldofgifts