You guys know we are here for love right? But what's more amazing than new love? Vow renewals!
Linda and Michael exchanged vows and began their love journey 10 years ago, and sweet does not quite describe their love. After coming this far, Linda and Michael's vow renewal just make us feel giddy inside at the possibility of a love that lasts forever.
Want to know more? Read about everything below!  So sweet!
More beautiful forever love stories here.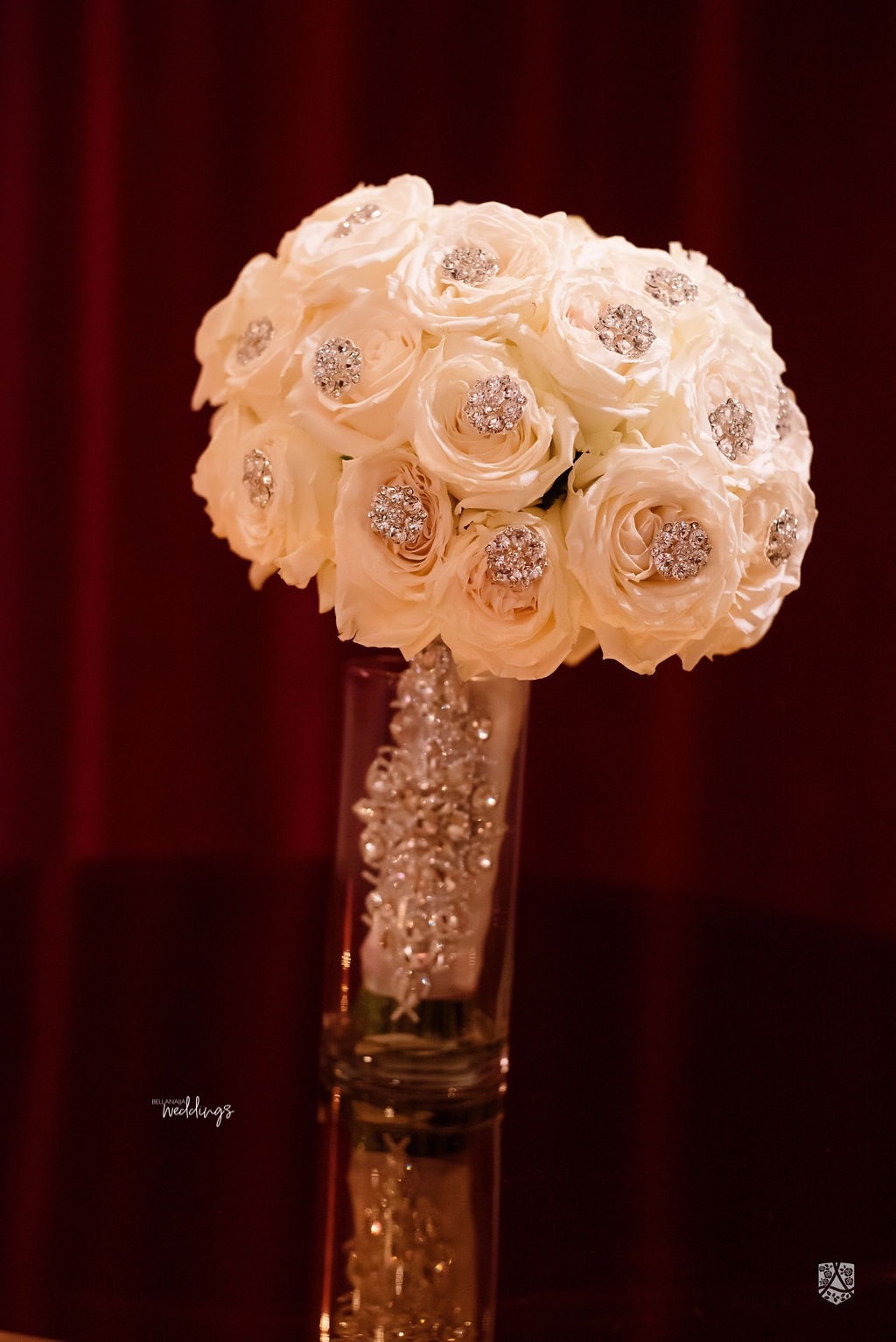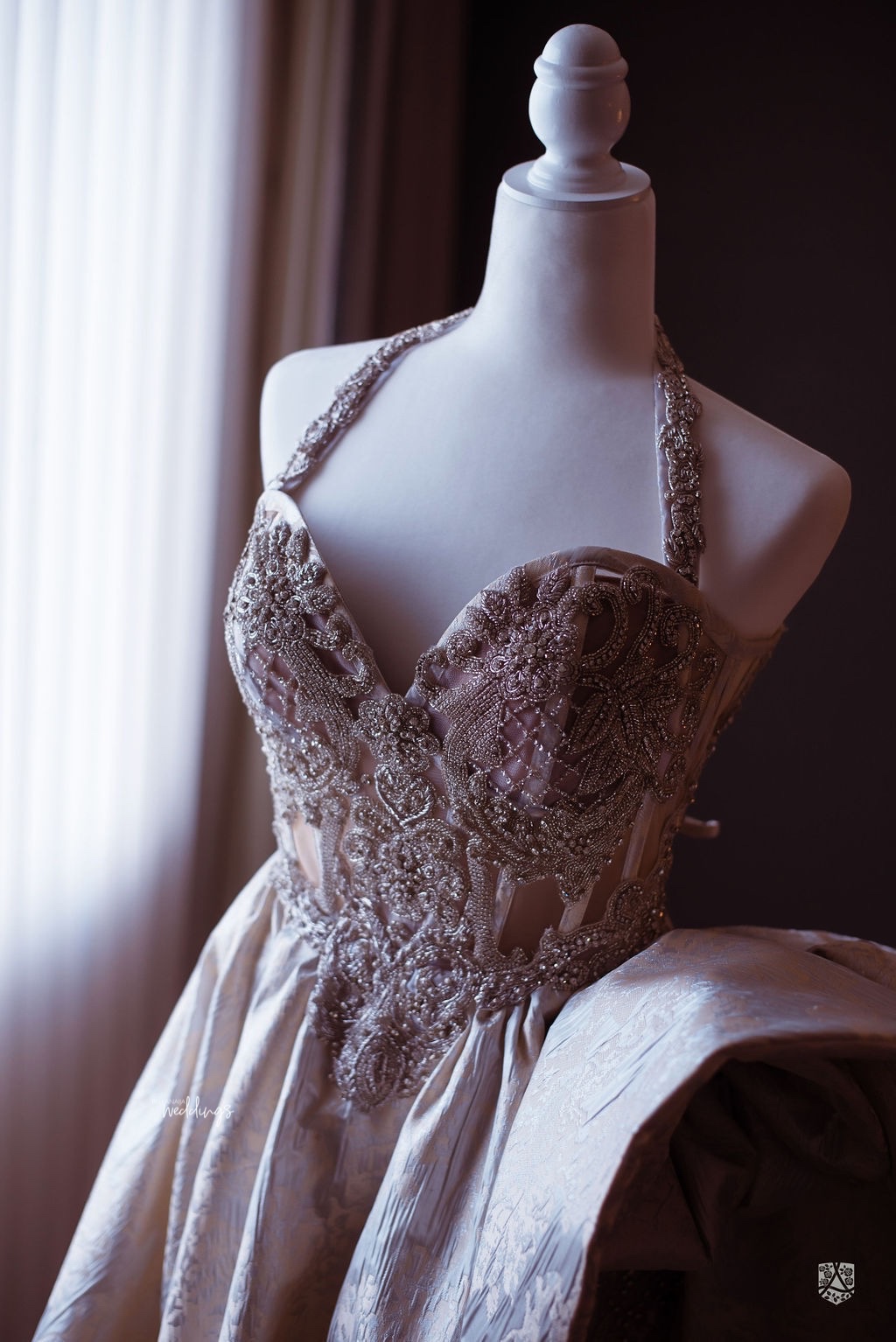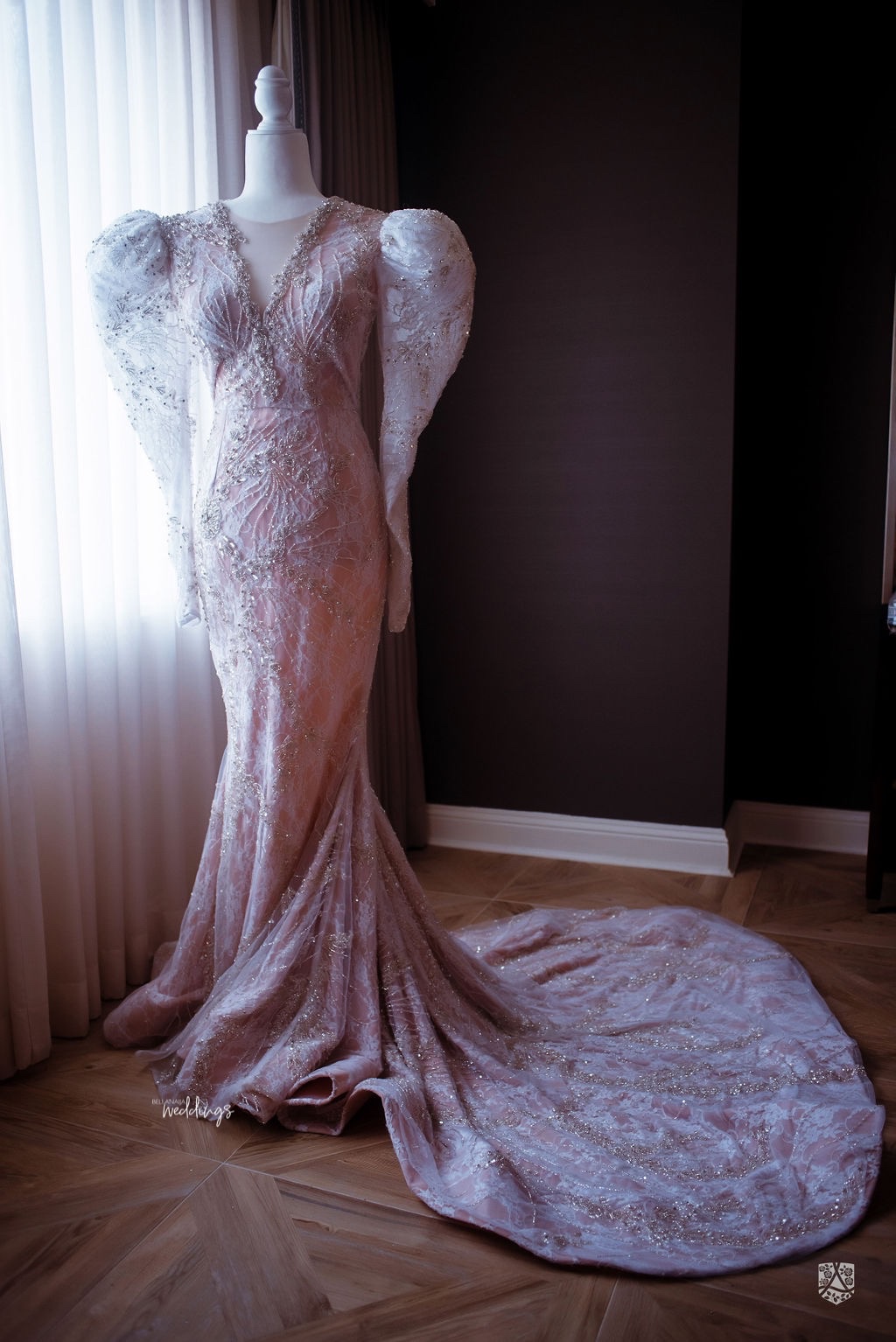 My name is Linda and my husband is Michael. Both of us are Cameroonians residing in Maryland precisely. We met back in 2004 at the Cameroon Student Association convention known as CAMSA. We became good friends down the road and fate turned our relationship from good friends to dating which started summer of 2007. We had a long-distance relationship where we saw each other every month and few occasions twice a month.

Michael proposed February 16th, 2008, few months before I graduated from college. I was in school in Tyler, Texas and Michael was working in Maryland. My birthday is February 11th, a few days before Valentine's Day. He wanted to have close friends and family over without making me think it was a proposal. I flew into MD that Friday and he proposed on Saturday under the pretence of my celebrating my birthday. I didn't see it coming and that was my best surprise ever. We went to Jamaica our first time ever during spring break March of 2008. Got married July 18th, 2009, MJ (Michael Jr) born 2010, Jason was born 2012 and Zoe our daughter was born 2016. Chai! I've been busy but it's a wrap, I no do again ?.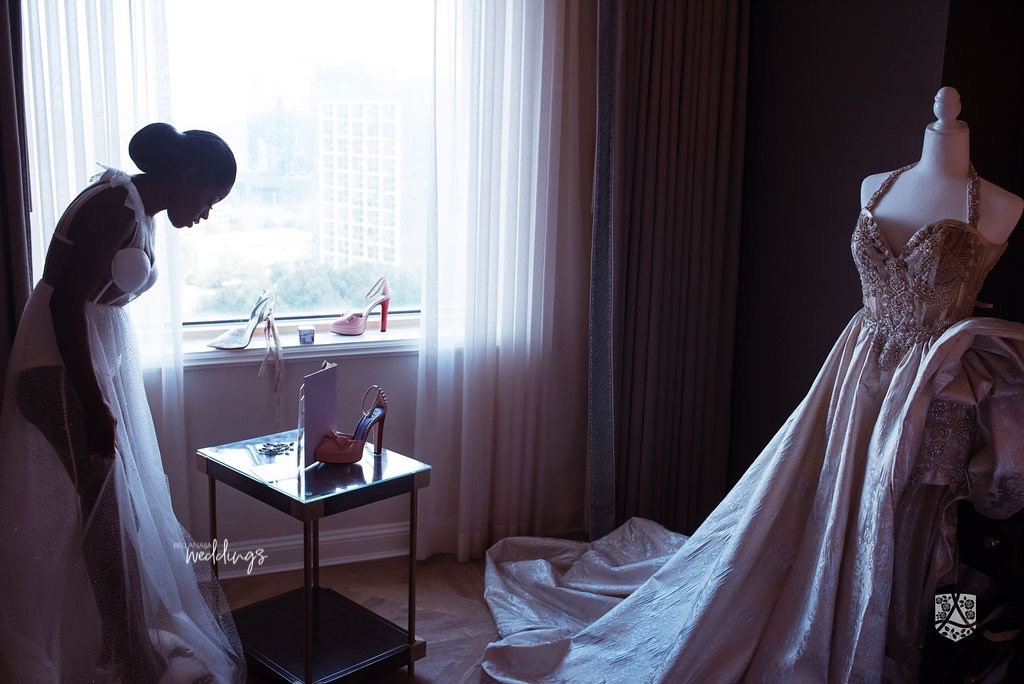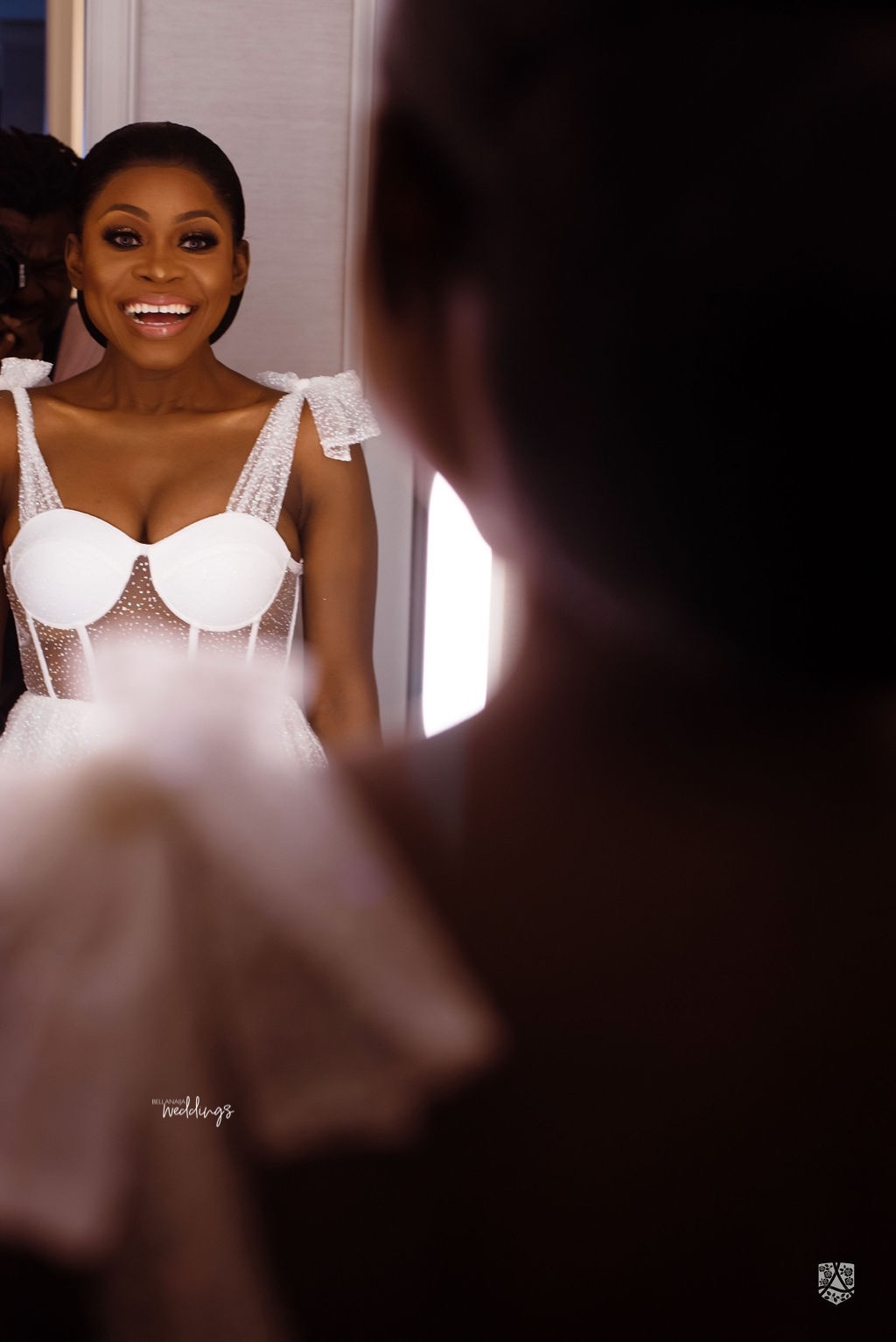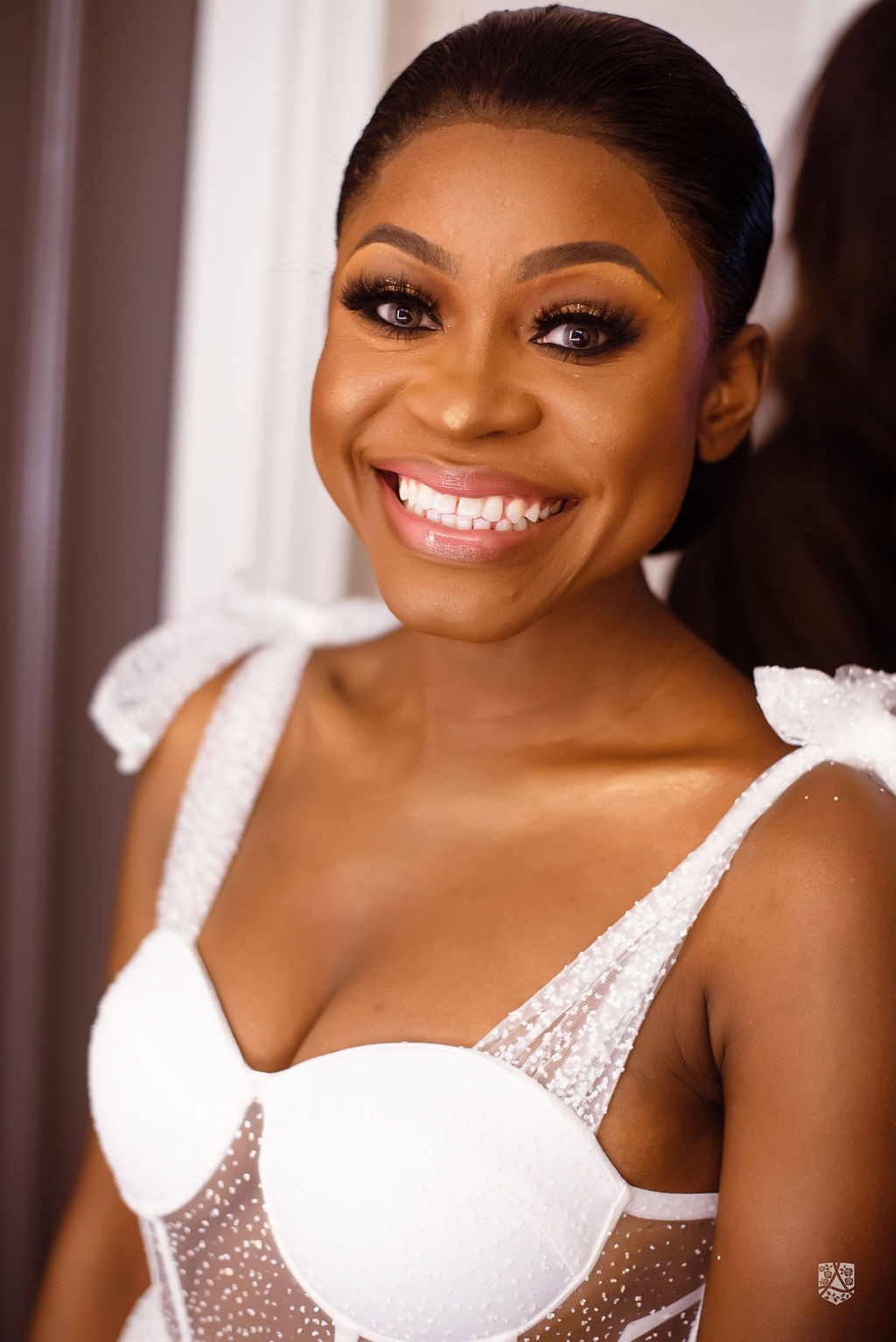 Why did we decide to do a vow renewal?
"It all started with Michael's 40th birthday, he turned 40 in April and was thinking of a birthday bash but I realized it was the same year as our 10th wedding anniversary so I decided to celebrate us. Celebrate our love, our children, our journey and most importantly to thank God for his grace and faithfulness".

What does love mean to us?
"Love to Linda and Michael precisely is unconditional, compromising, sacrificing, communication, overlooking our flaws, not bringing back old discords. We made this promise to let love, peace and God reign in our home".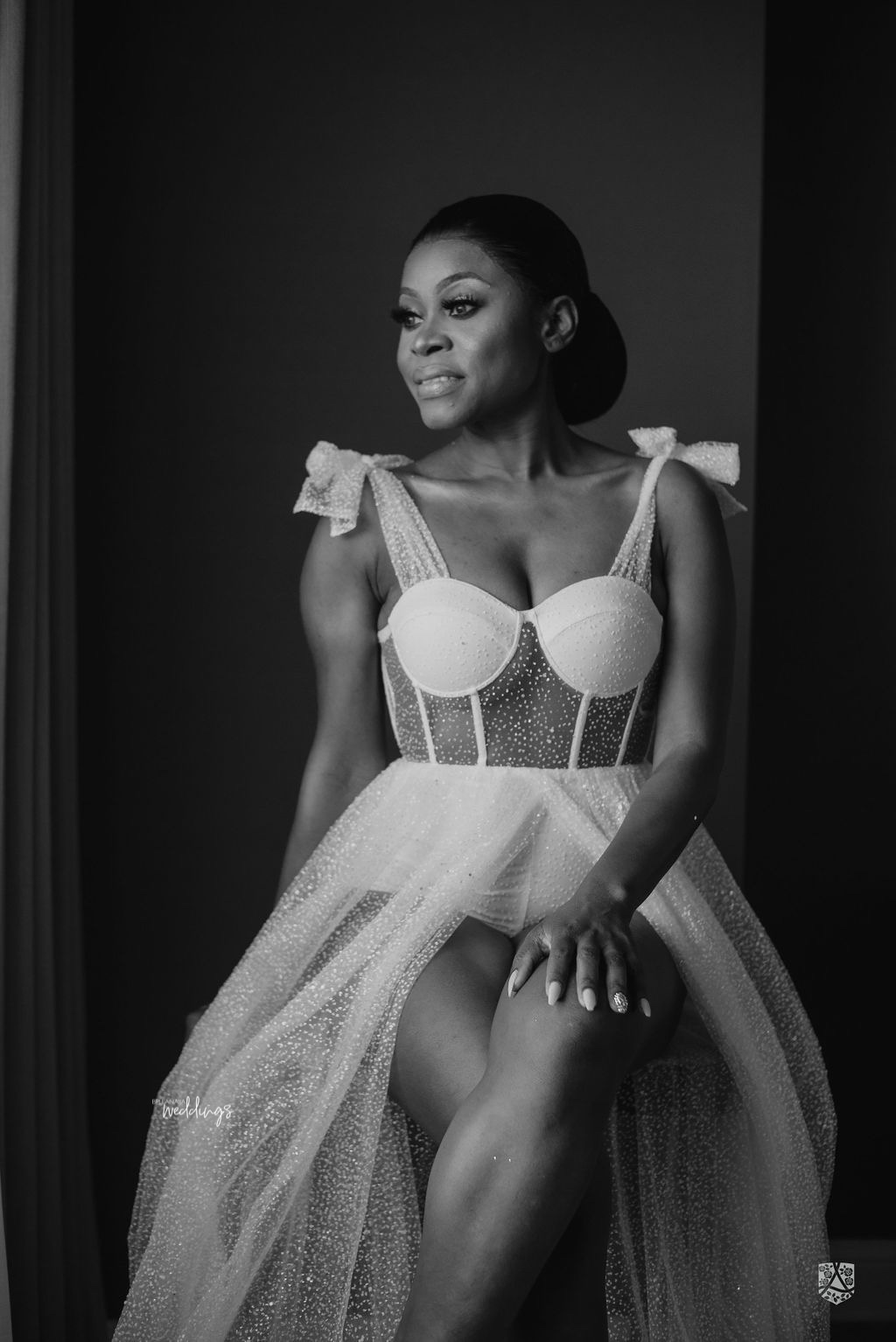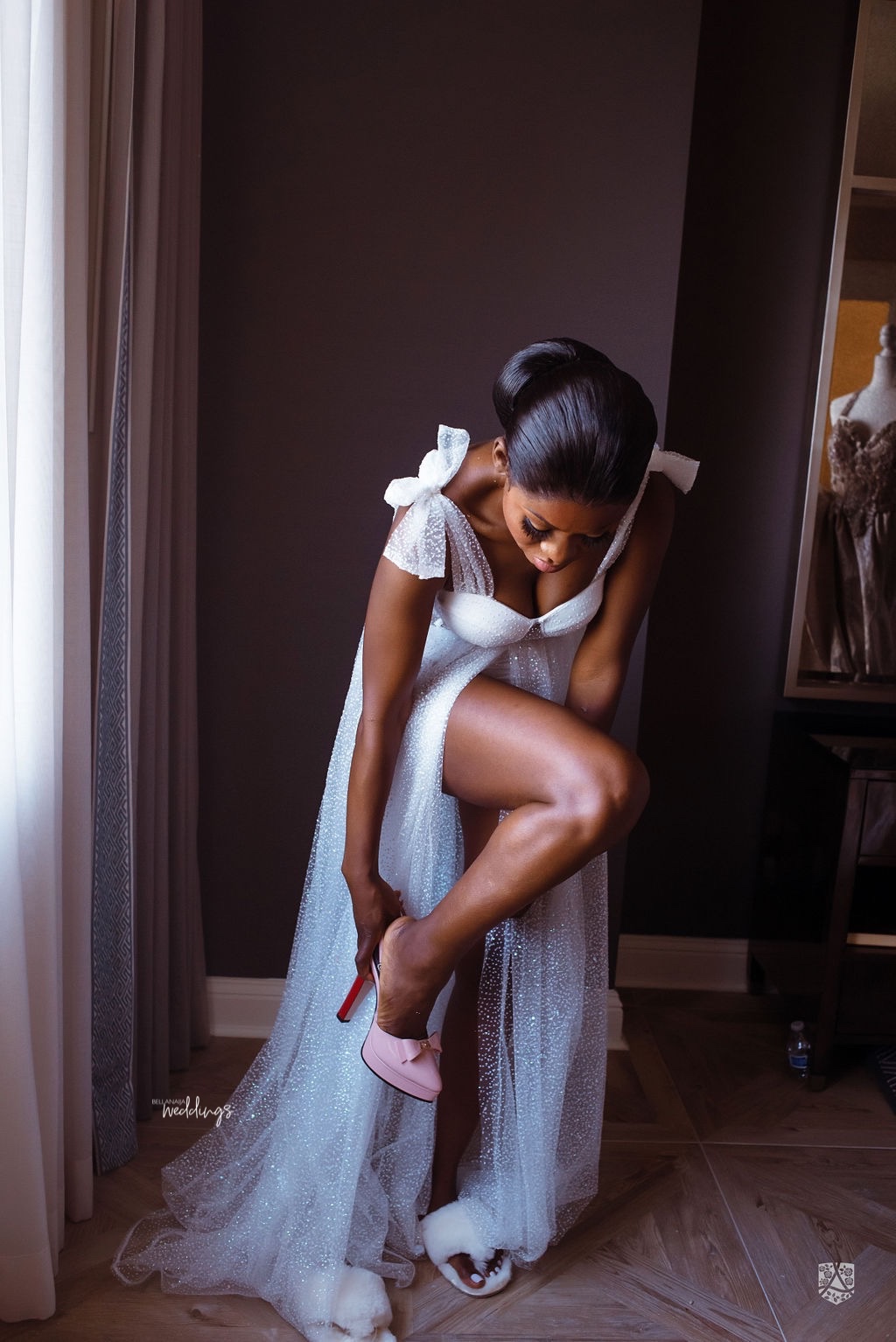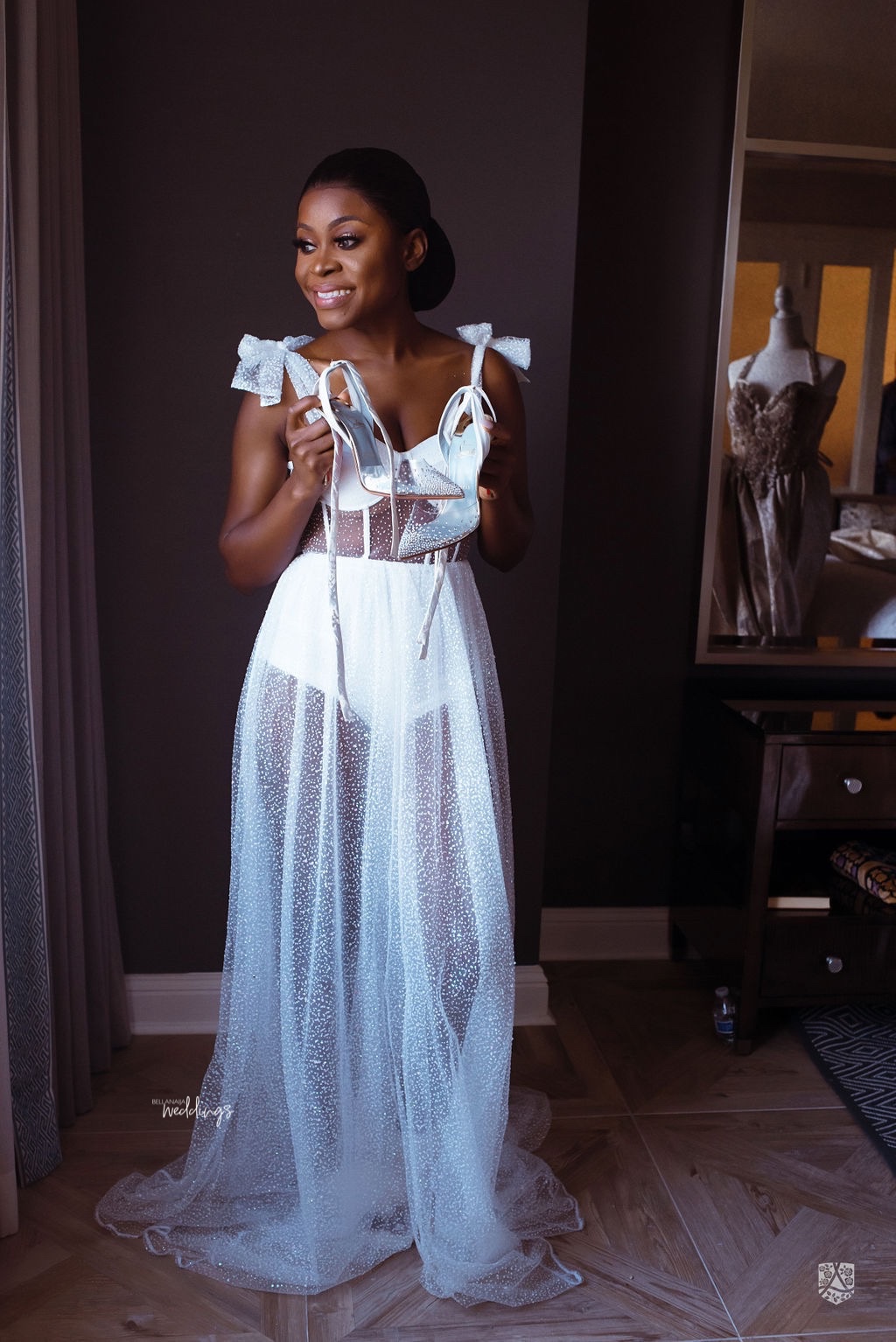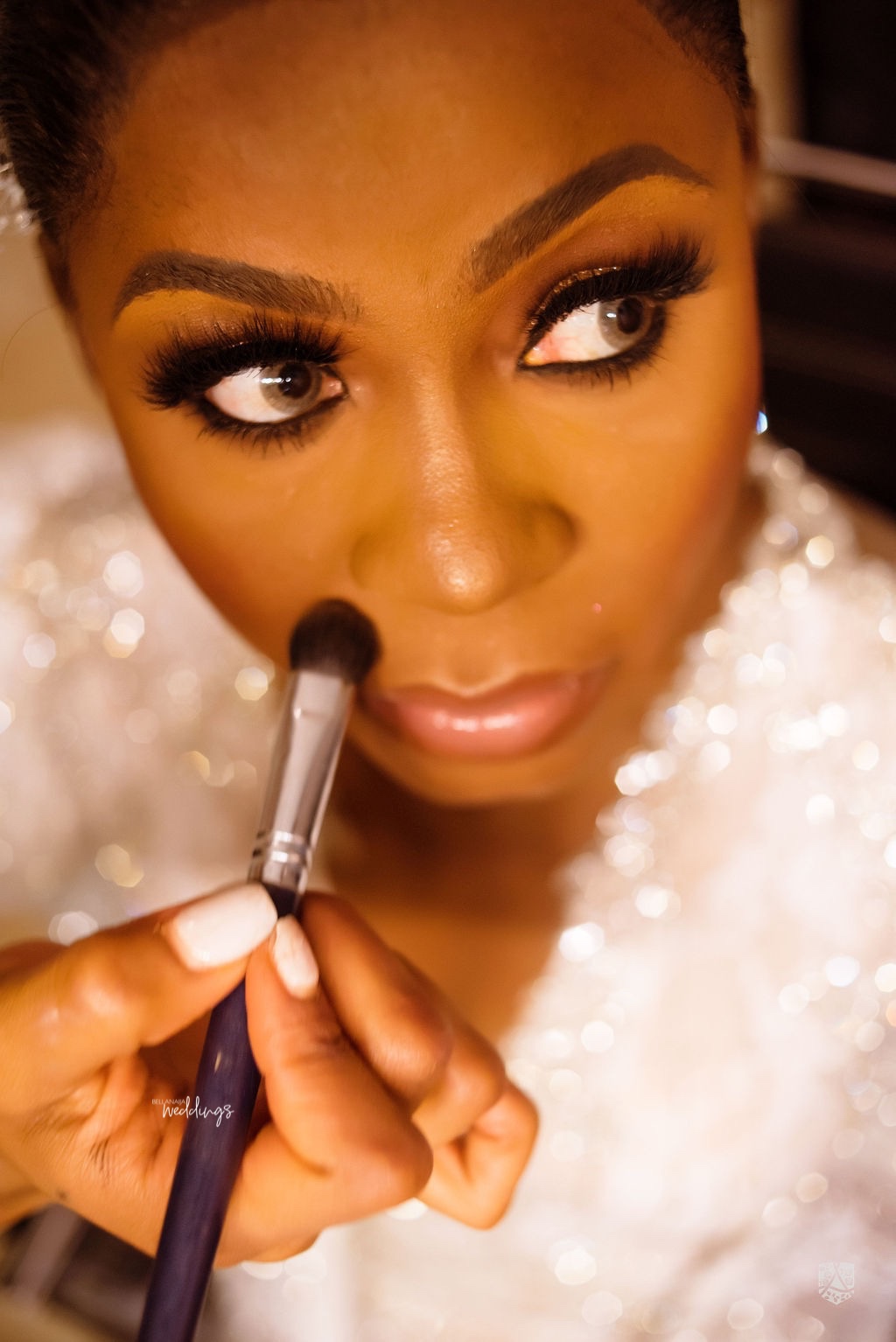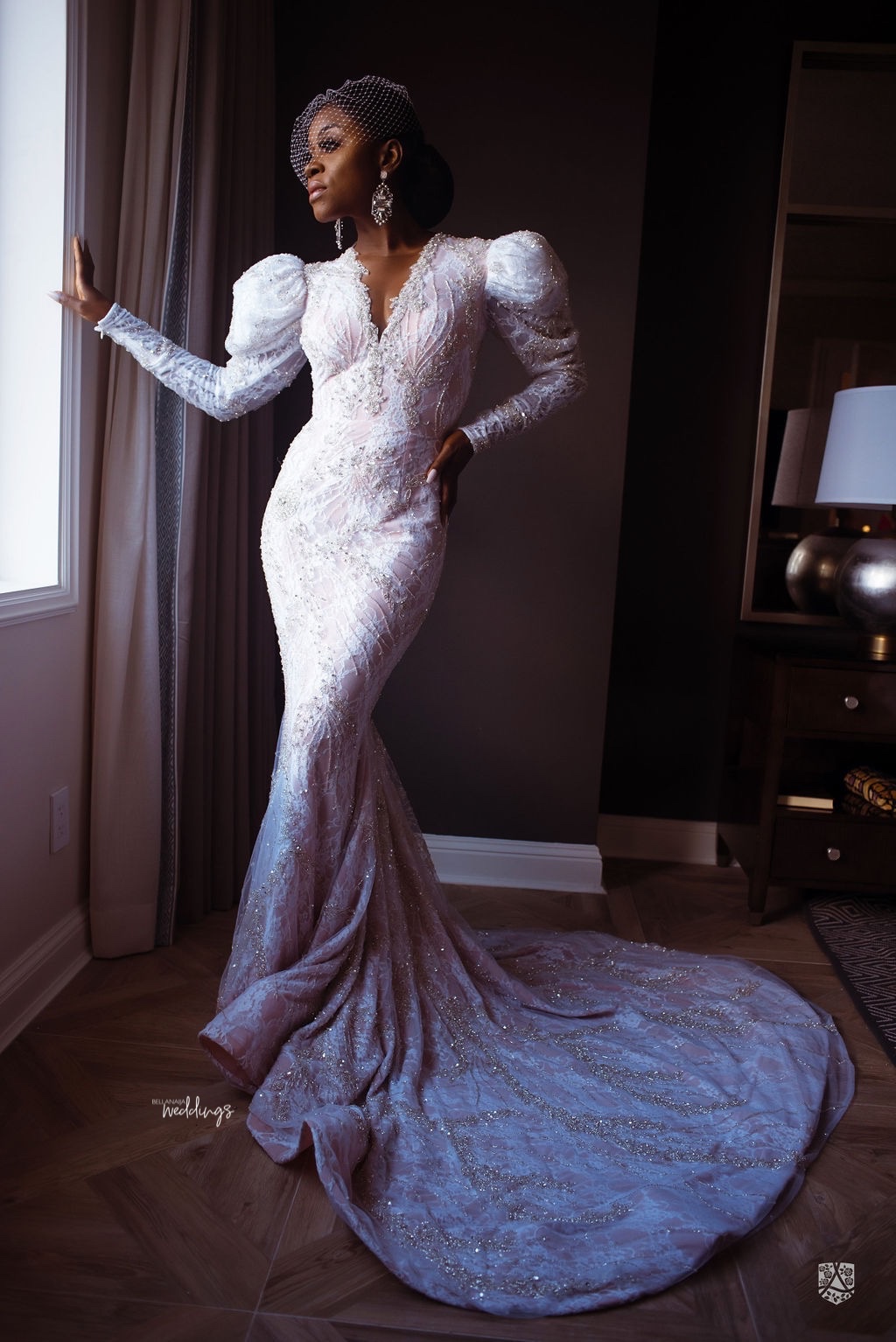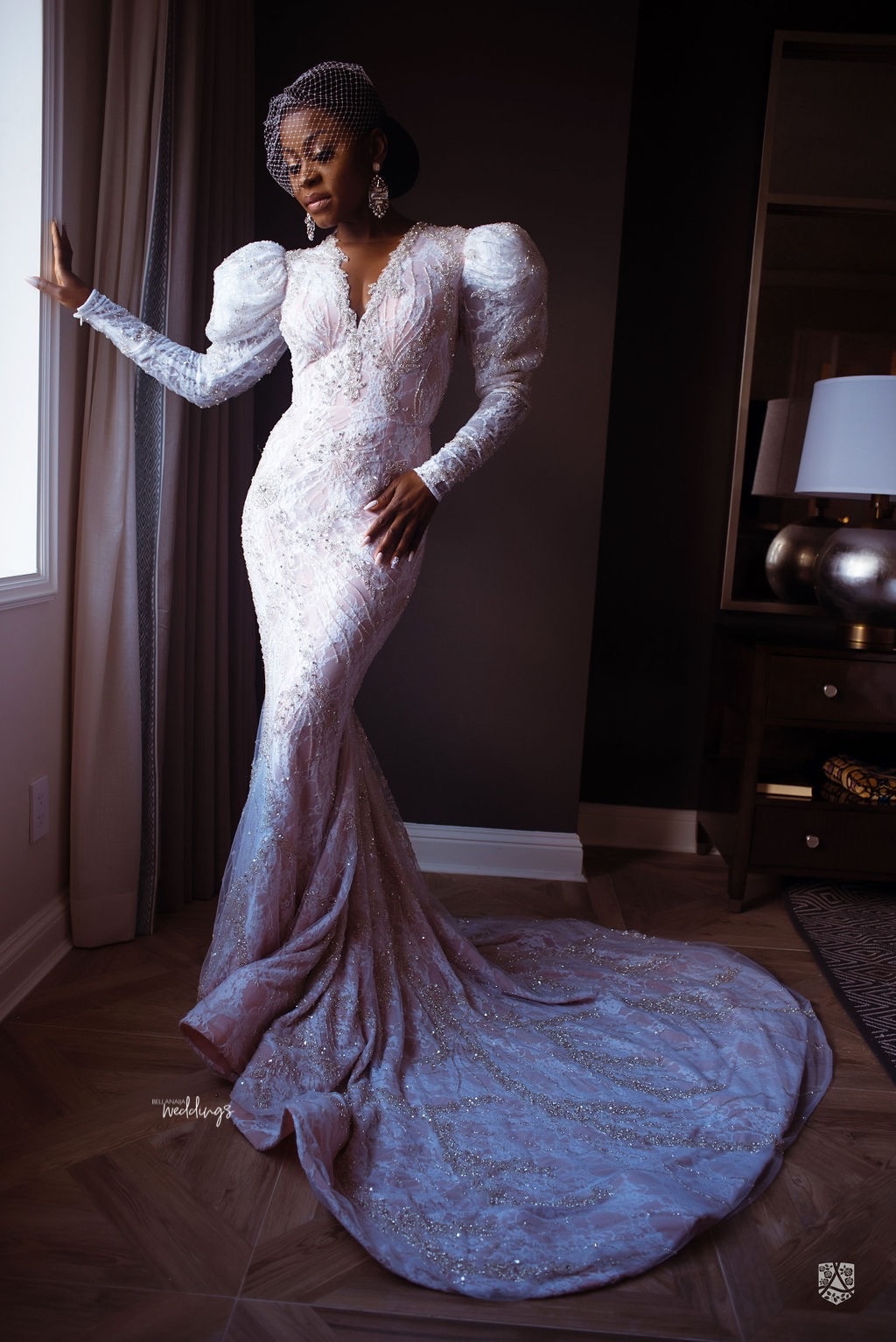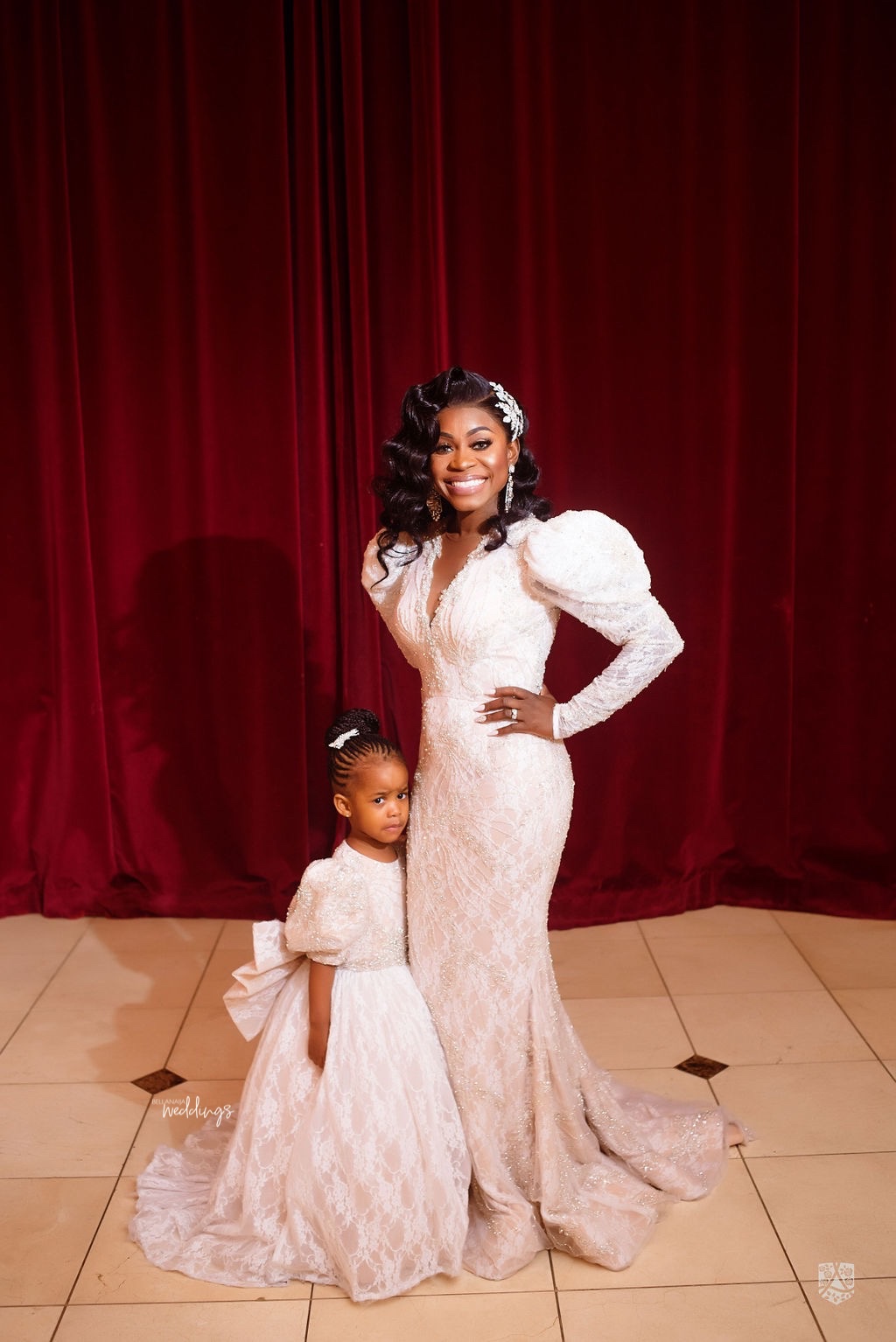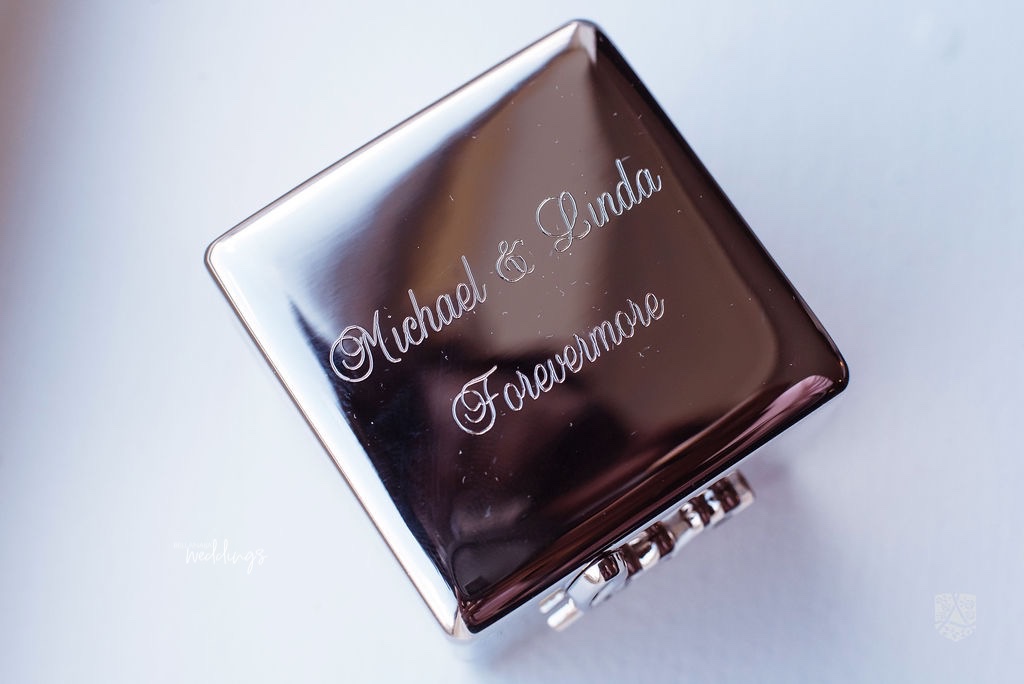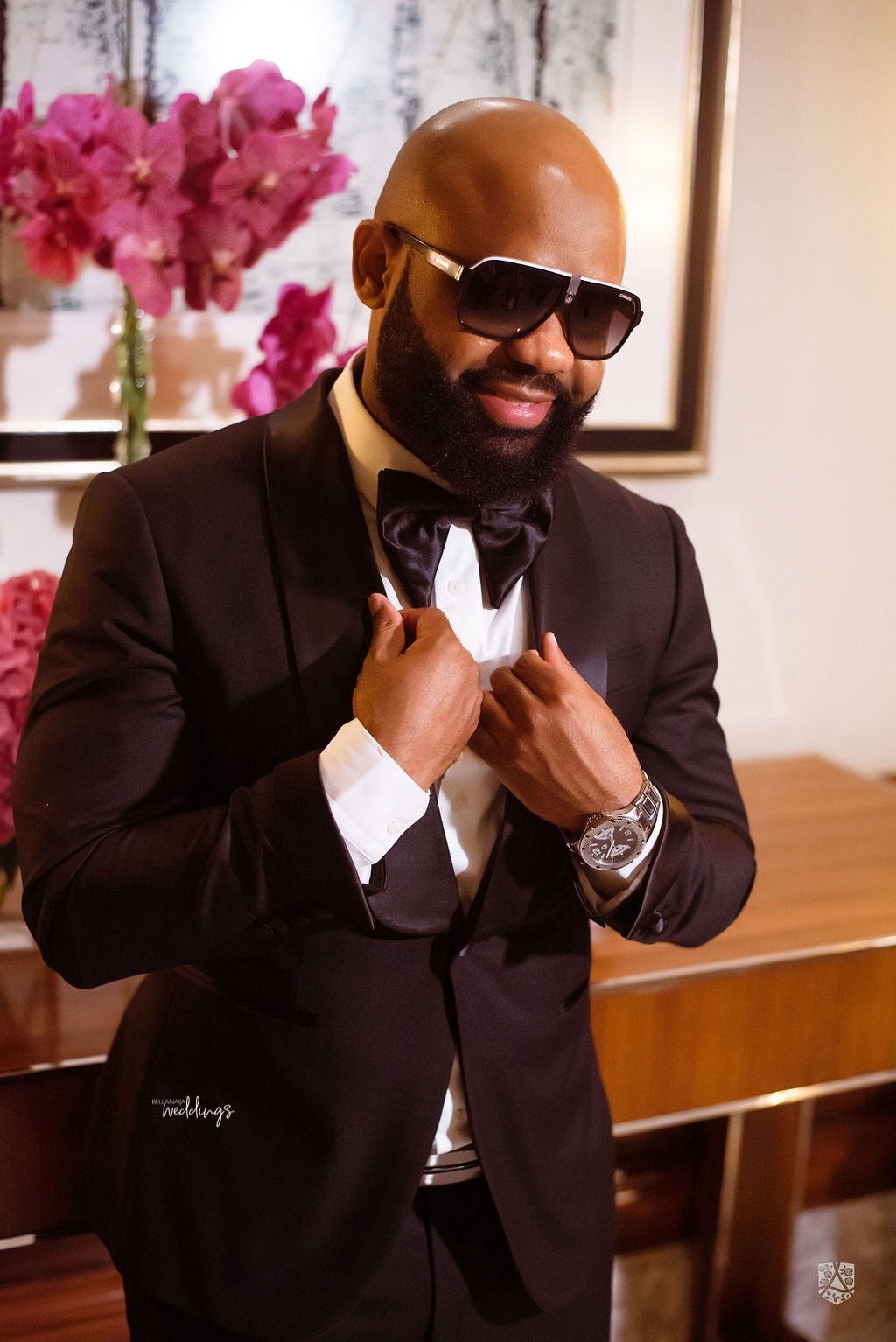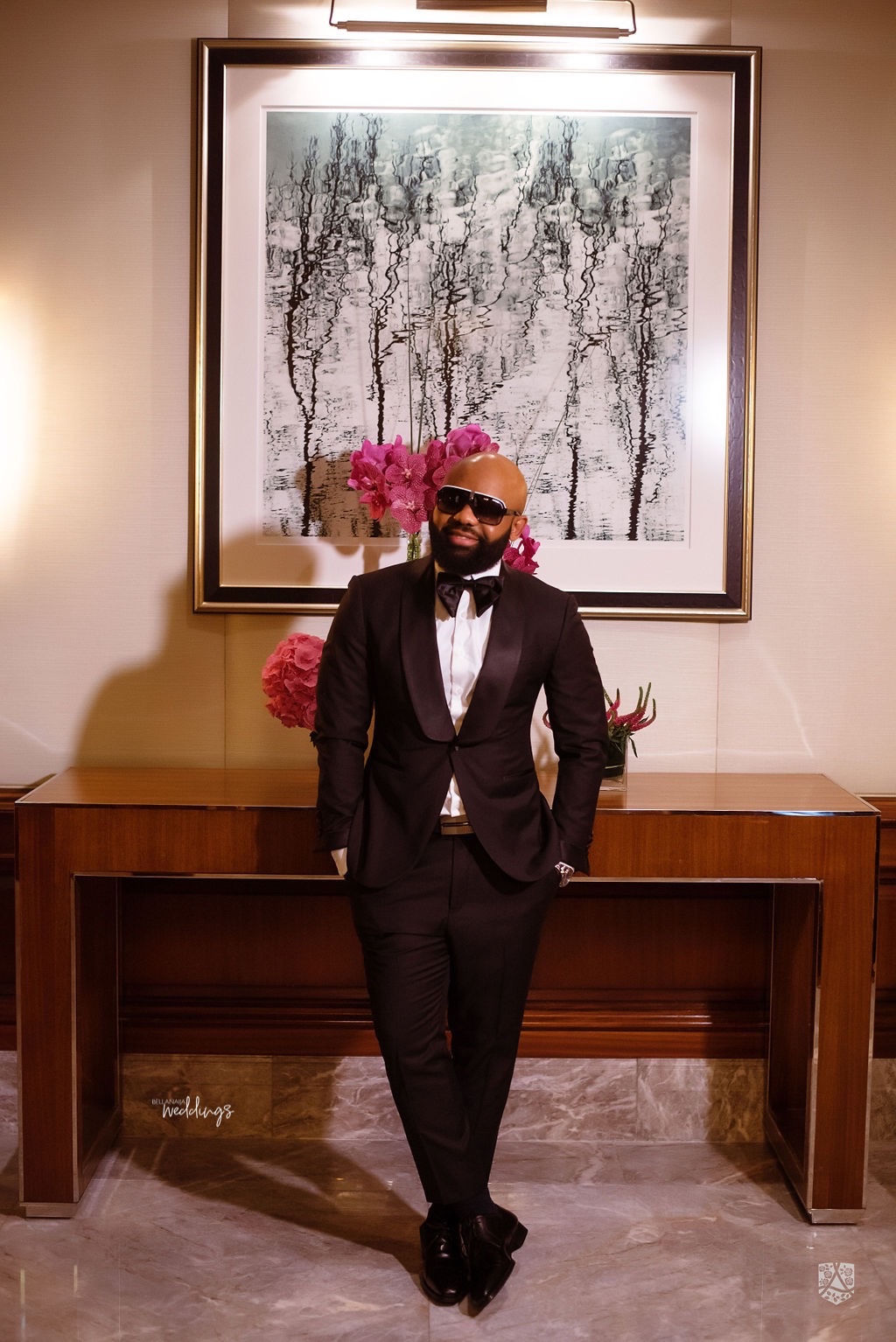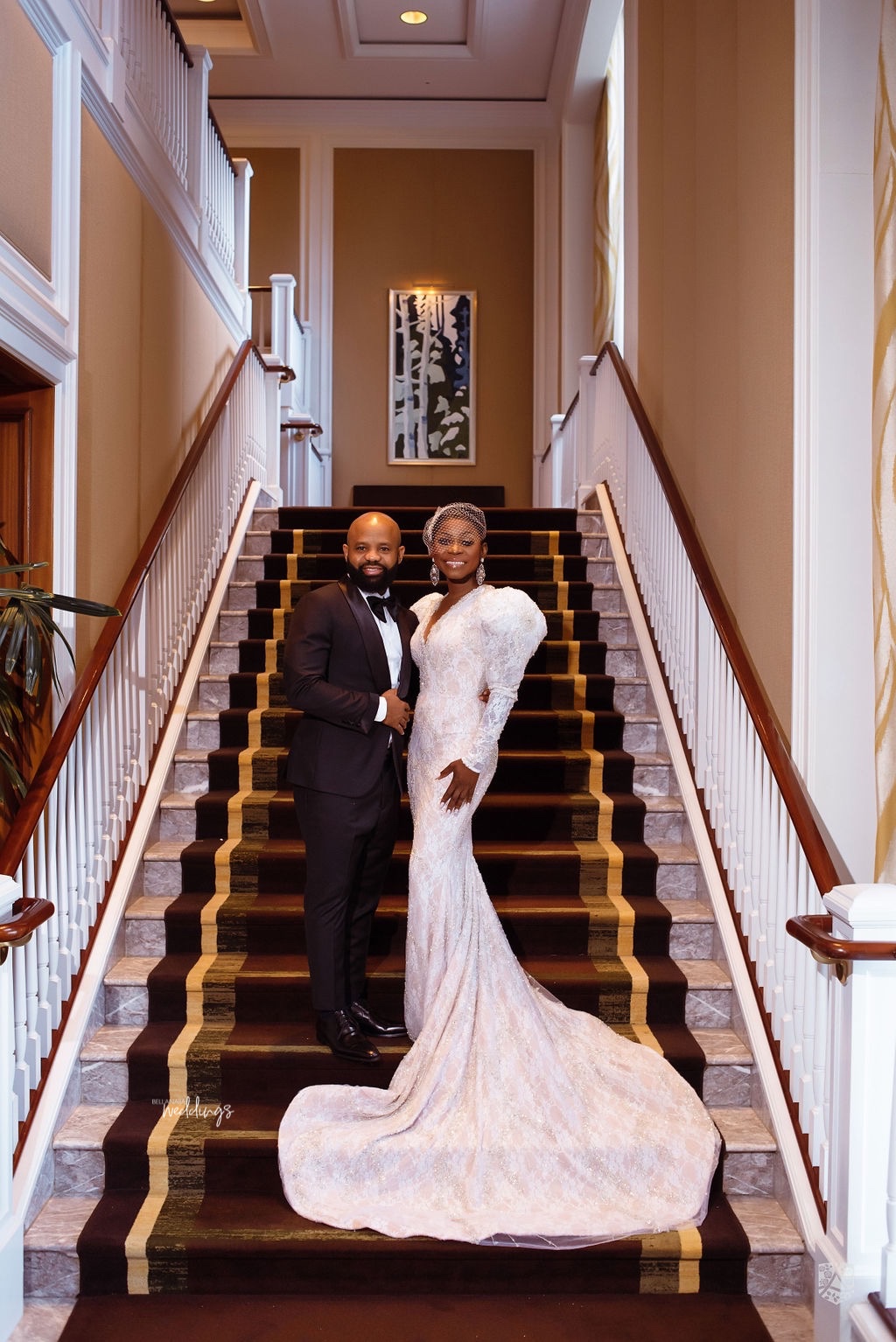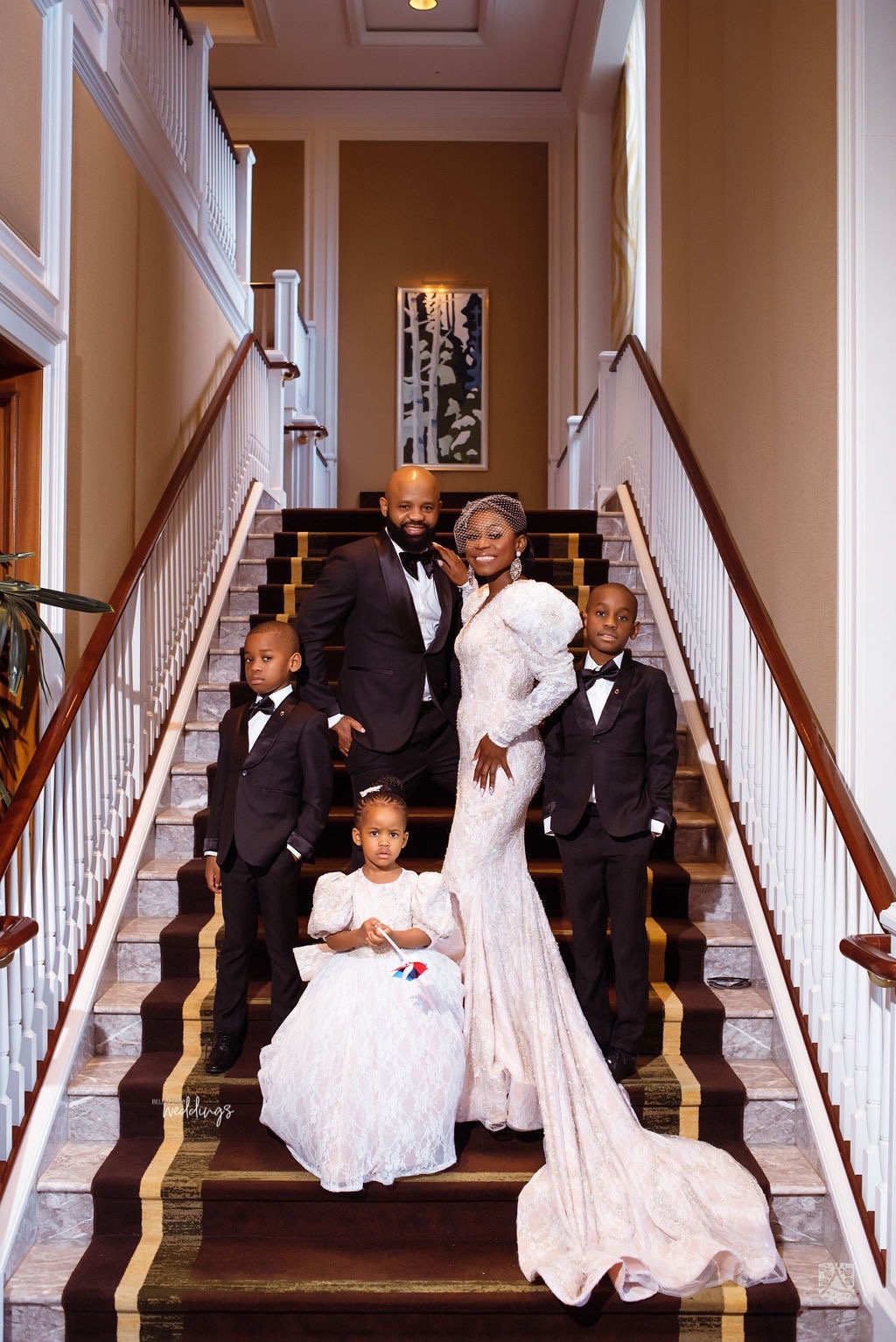 What has changed in the past 10 years?
"Kids! They are many now oh. Just kidding. Lol. Hubby wanted 1 or 2, I wanted 4 so we settled for 3. Besides kids, we are still riding strong and doing what we did 10 years ago".

What sweet little thing does your spouse do that gets you every time?
"I have very dry lips so Michael has been getting my lip balm a specific kind I like for 10 years now and he makes sure I always have extra in case I run out".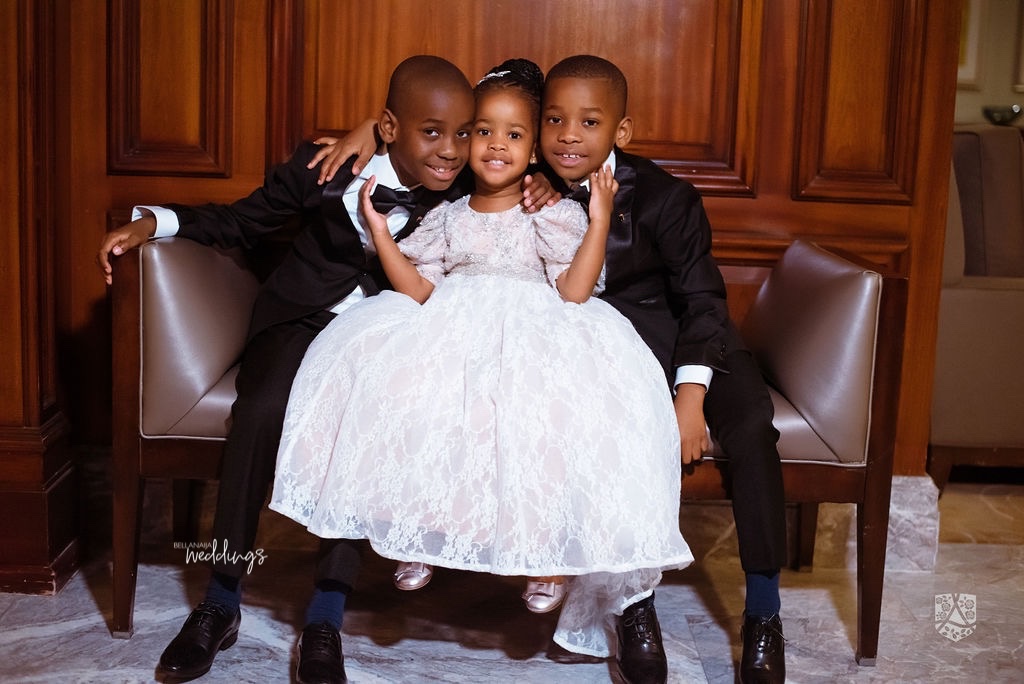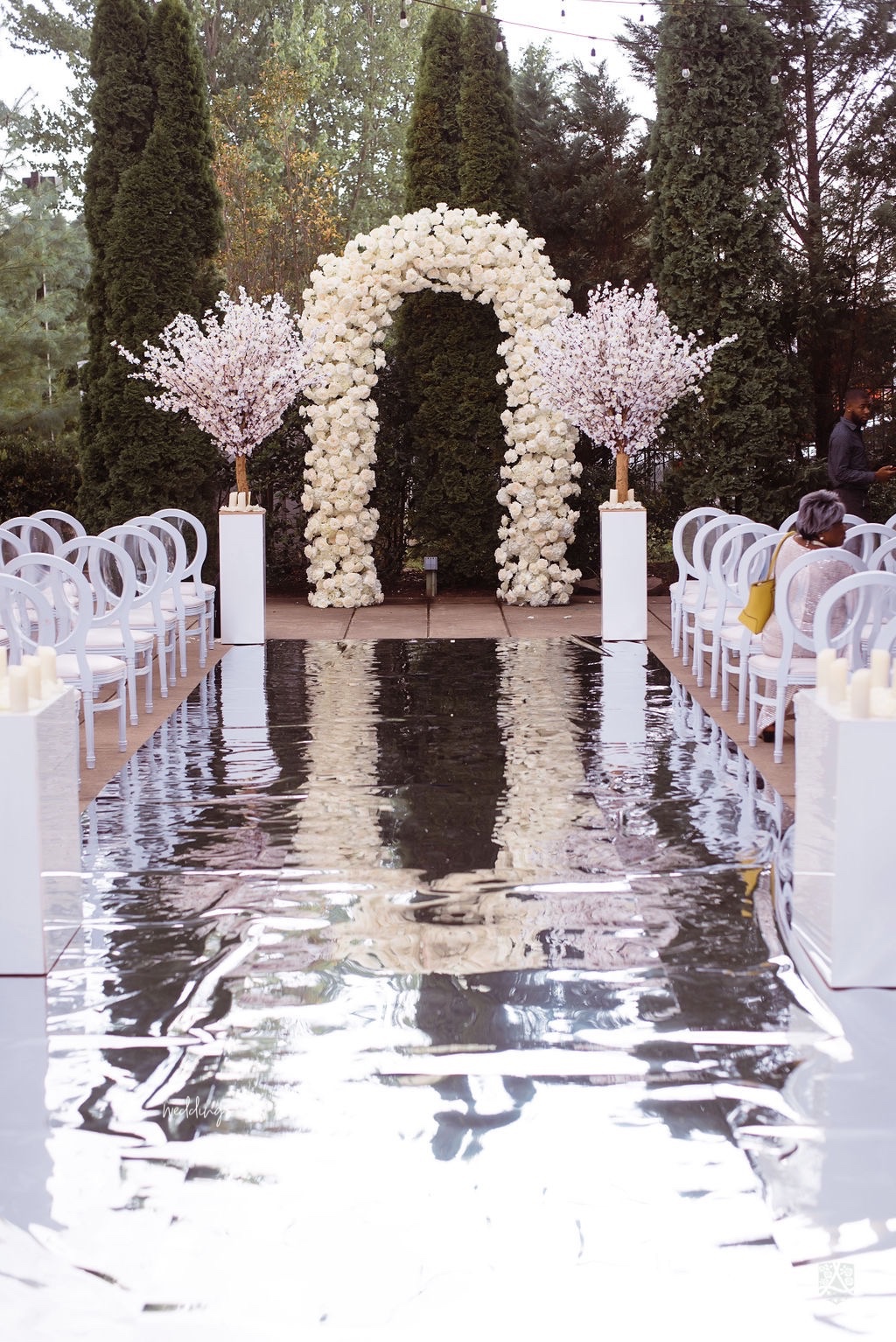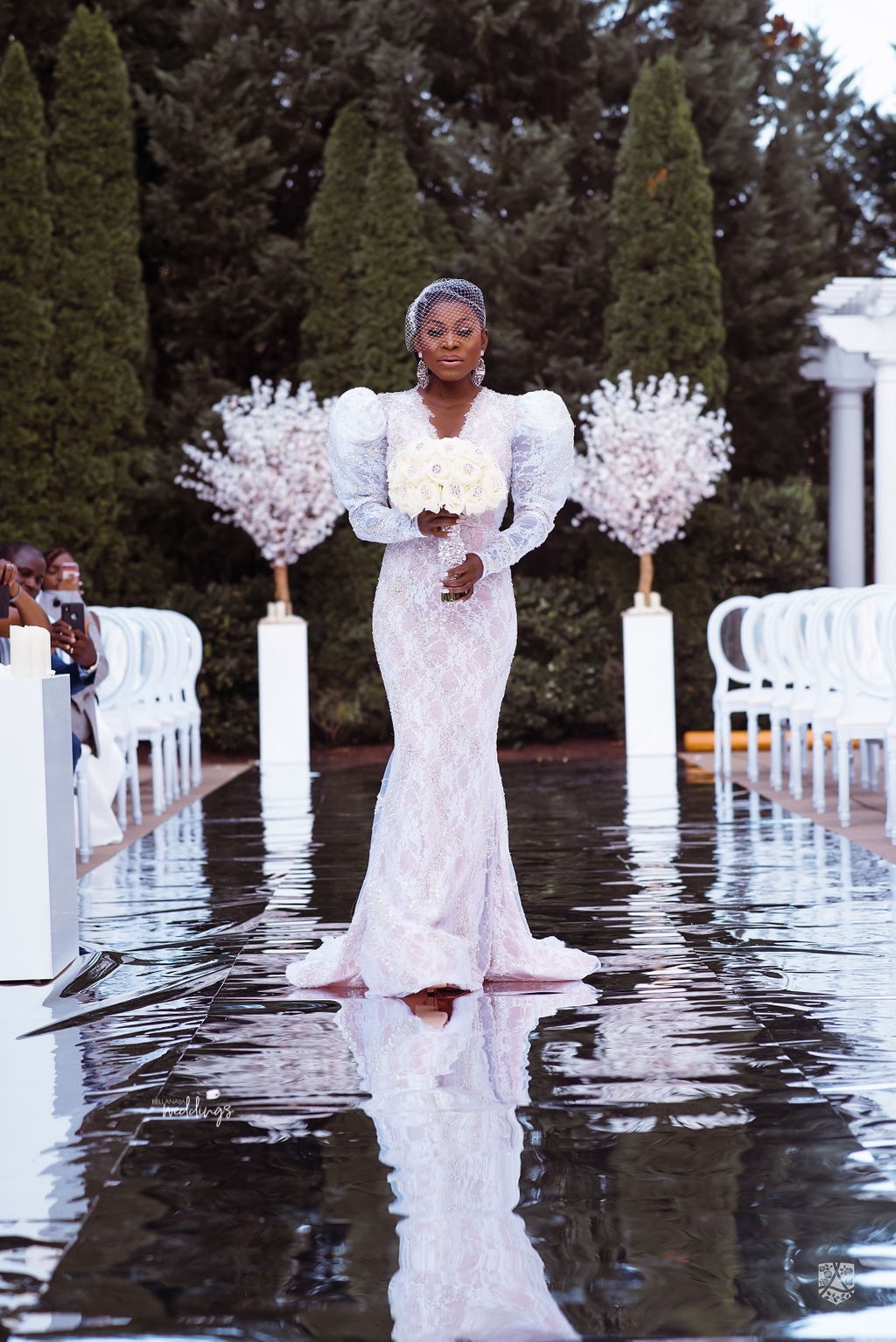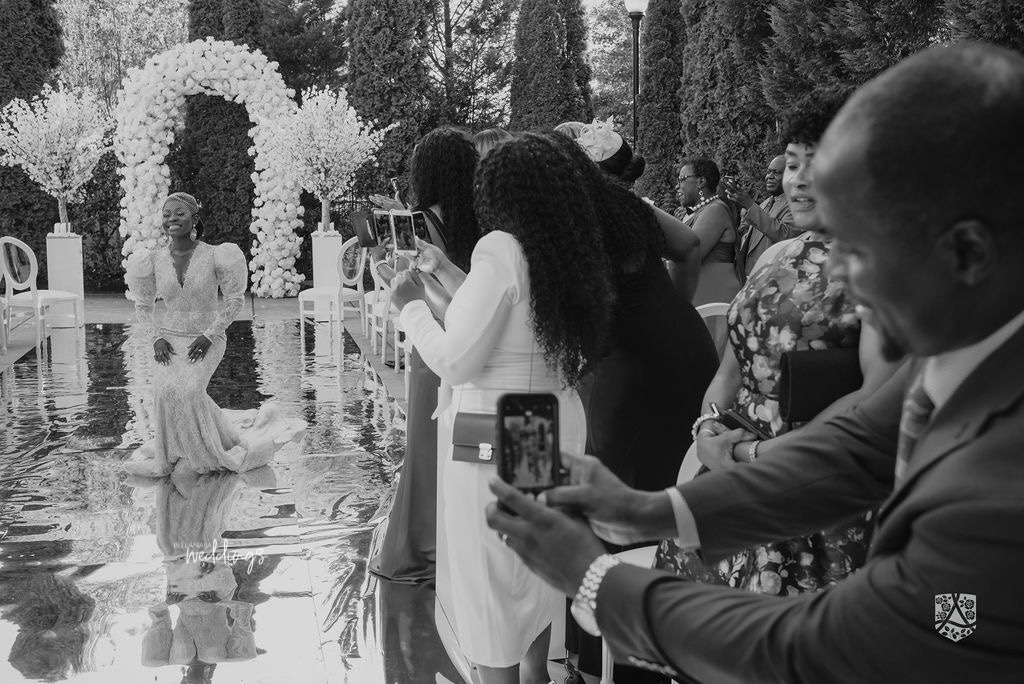 What are our highlights from our vow renewal?
"I guess for me, Linda it was Michael's vows when he read them to me. I don't cry easily especially when I have makeup and lashes on but Michael made me feel like his QUEEN and took me down memory lane when we just started dating. When they tell you those sweet words and promise you heaven and earth, in fact I saw heaven for a hot minute and was back. Lol. Okay, jokes aside, we talked about writing out our personal vows and he said, "please let the priest just bless us again". I was like "no babe, it's not a new wedding, it's a vow renewal". Too busy with planning and had no energy to argue, I let it slide. On July 26th this husband of mine poured his heart out again and got me crying like a baby, this made my entire day. I couldn't write because I would write a book, I told him I would marry him again in the next life and I pray God will make him my husband again".

During the reception, my emotions surpassed me and I knelt in front of him to thank him for being the best husband, best father to our kids, my ride or die, confidant, best friend and soul mate. I've gotten a lot of questions about the kneeling, NO it was not planned and it just happened and I did not kiss his feet either ??. Another highlight was dancing. Hubby is an introvert, opposite of me, but he has his moments and July 26th was one of those days. We both love music and dancing. Yes, he danced his life away and I get tagged on IG every Friday about that dance video. Lol.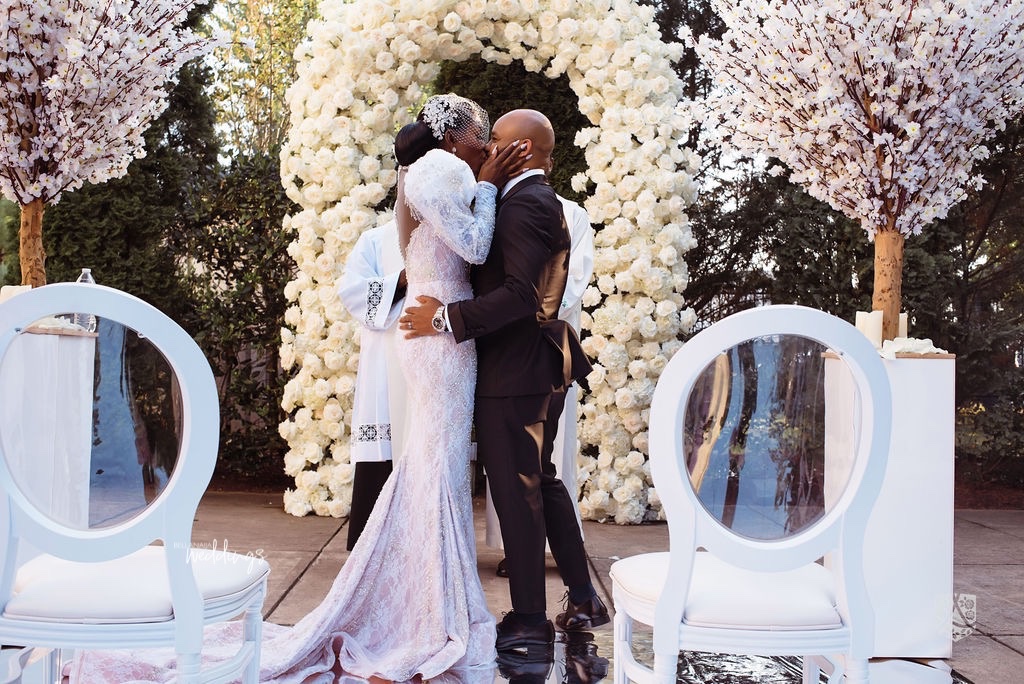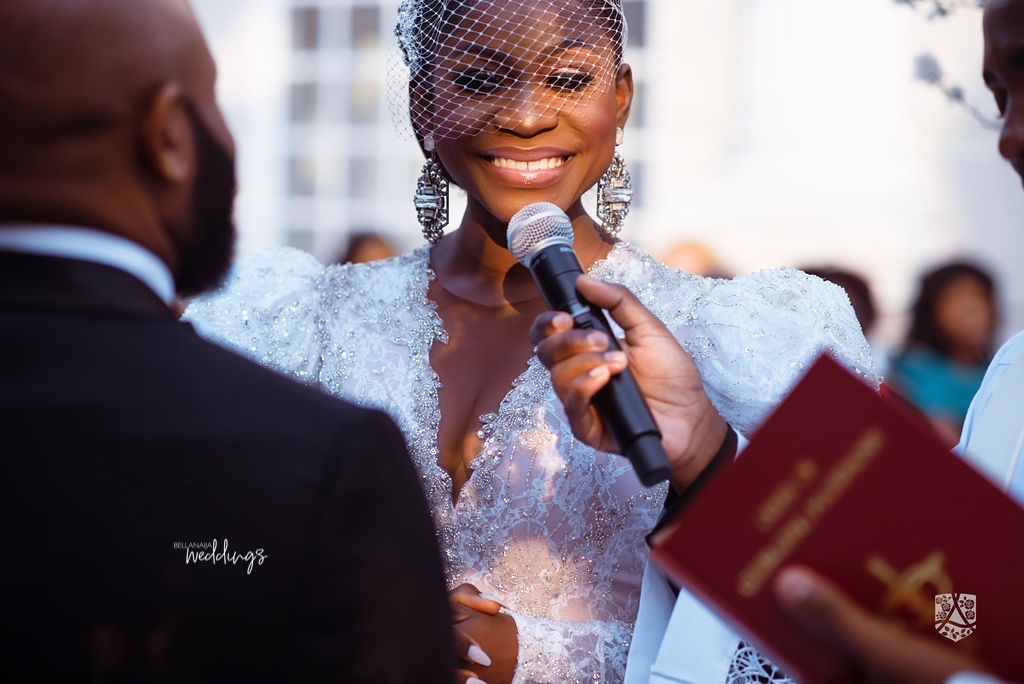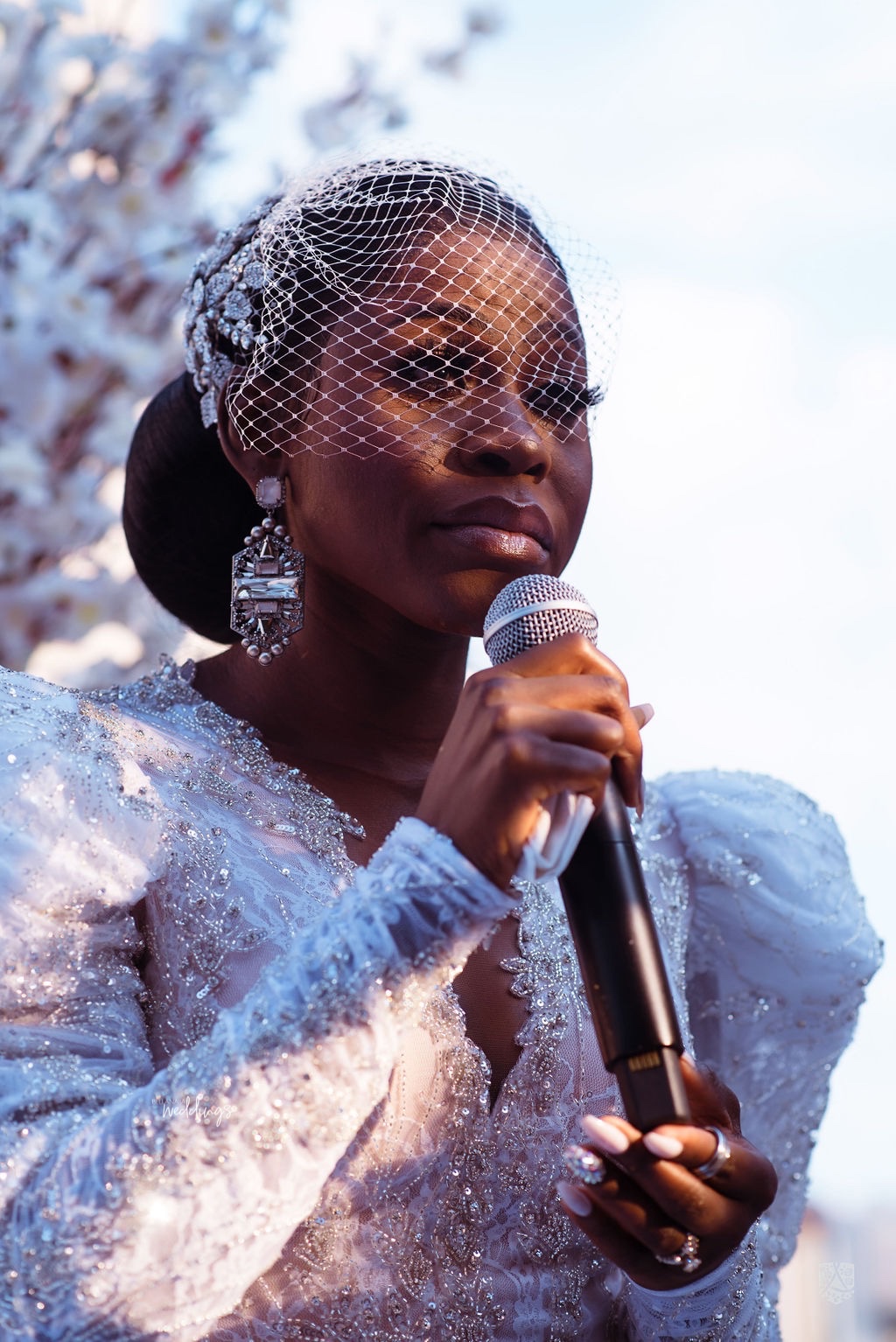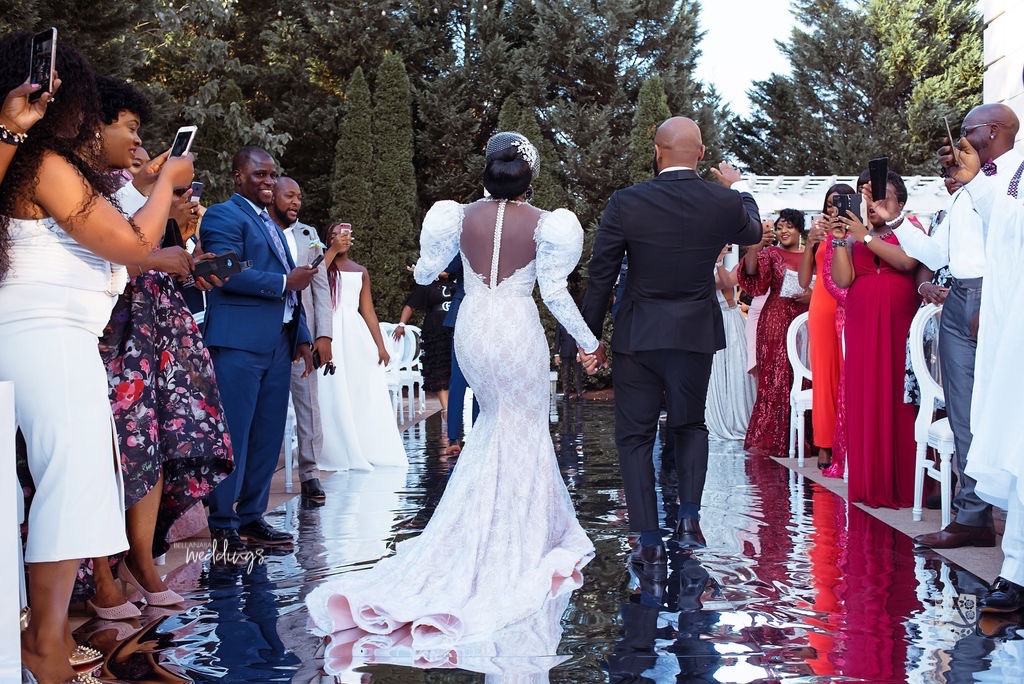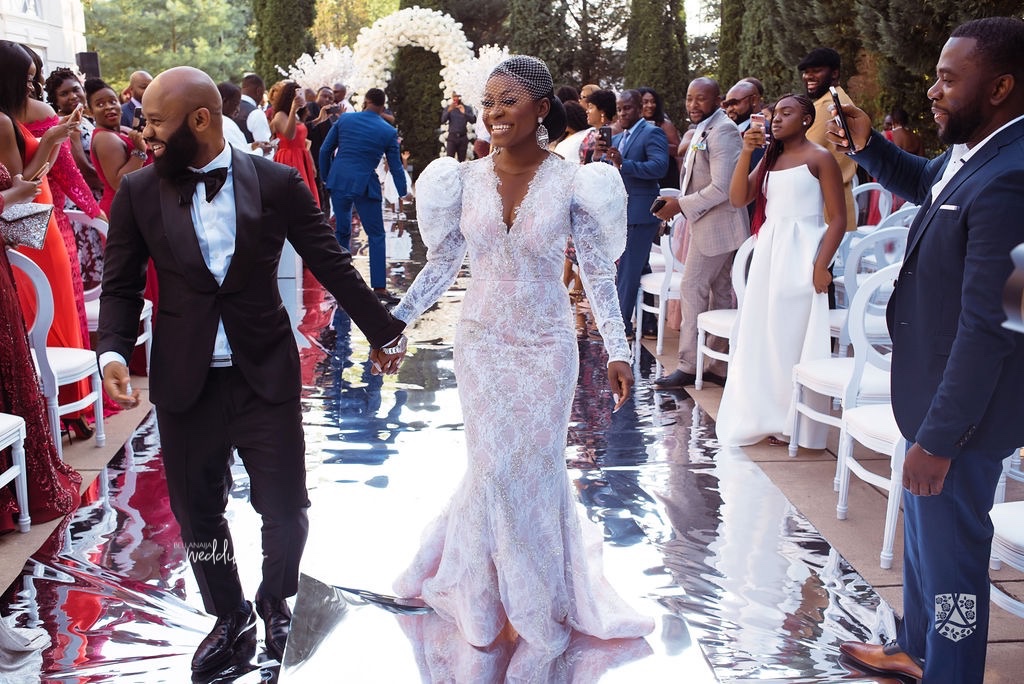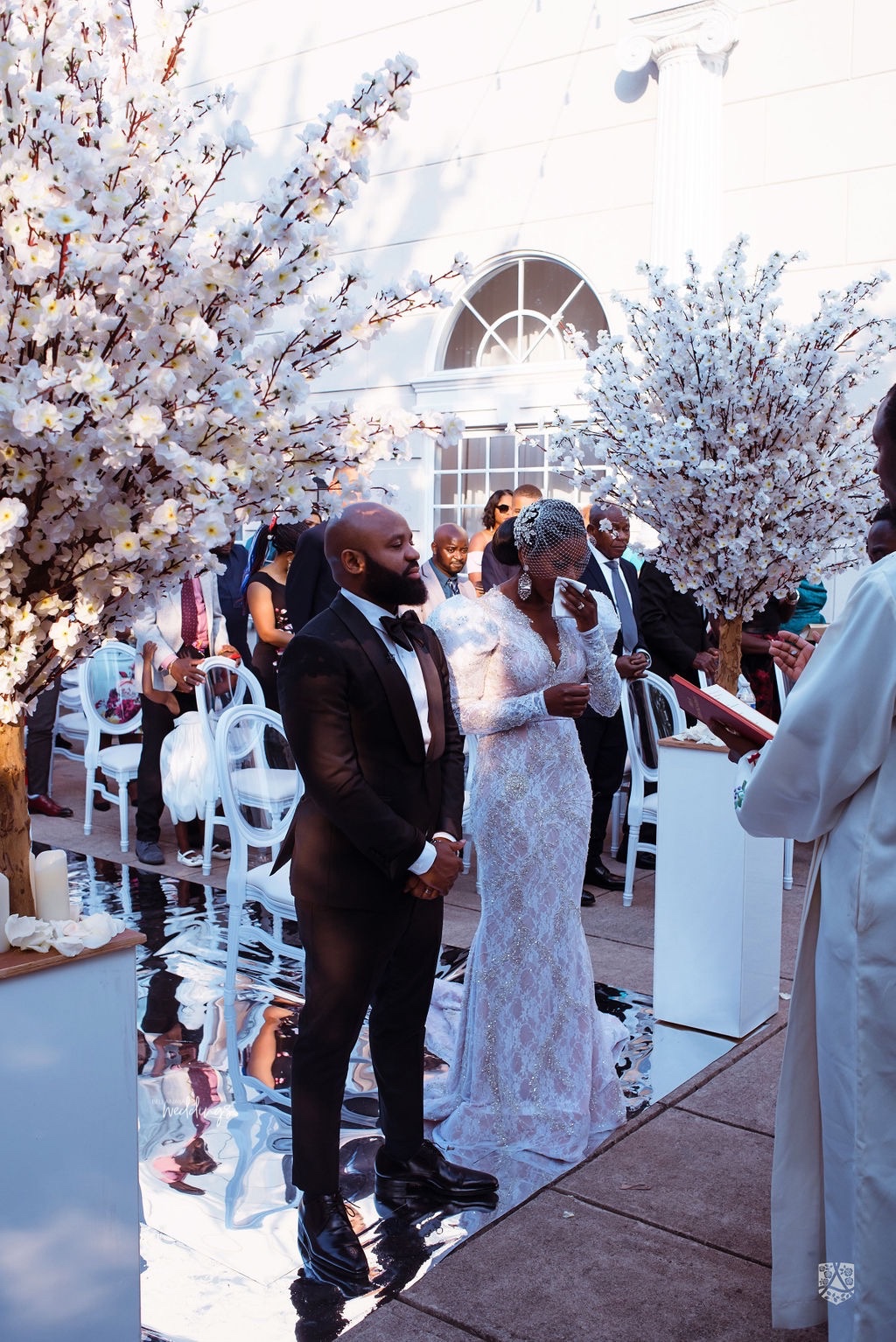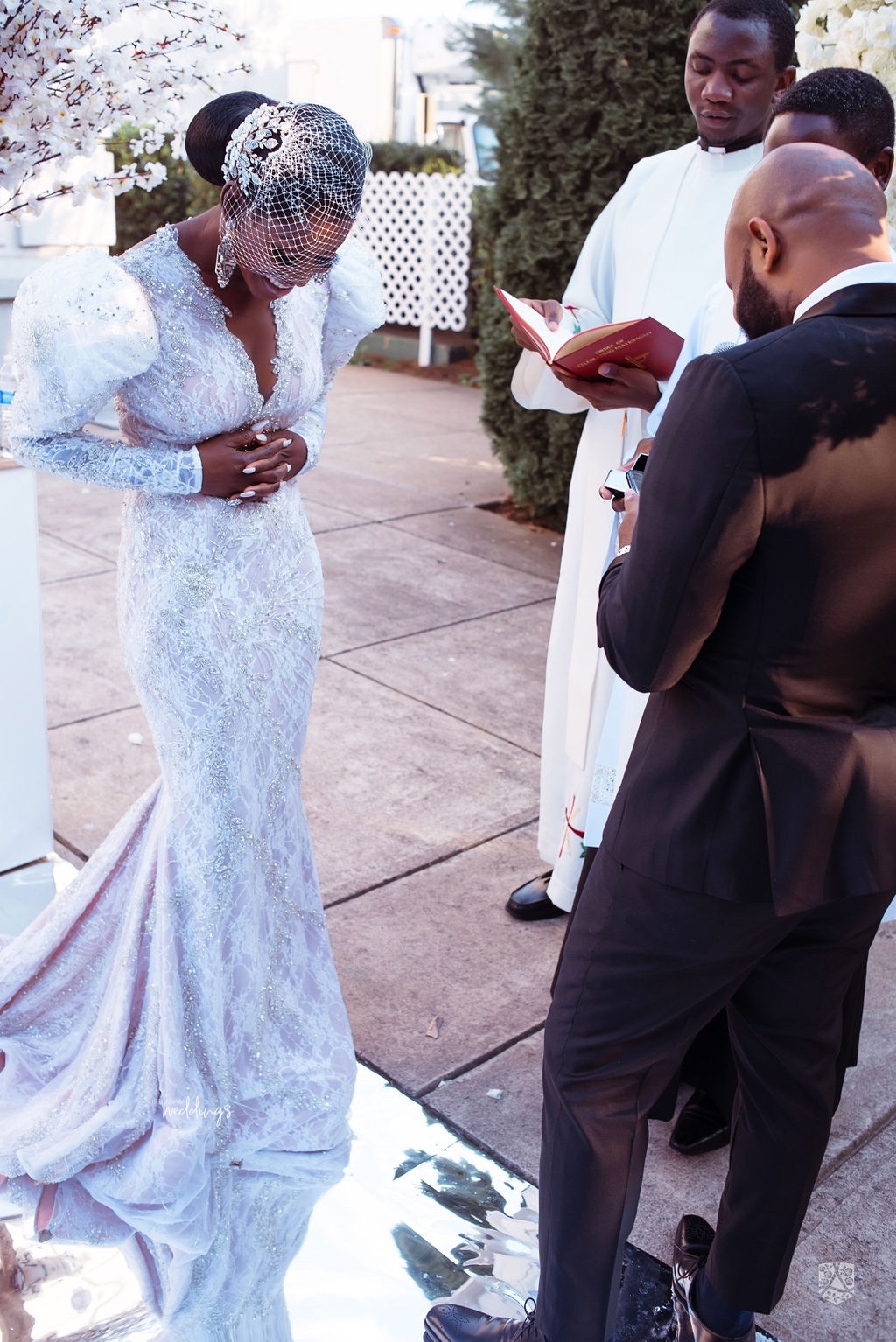 Why you decided on the colour of dresses
"I wore 2 dresses from Ryan and Walter. I chose both dresses with colour because I didn't want an illusion of a white wedding and I like to do me. I wanted something that speaks my personality especially the second dress, the high low".

What was the ceremony like?
" It was magical and hubby made me cry and no one was cutting onions. Lol.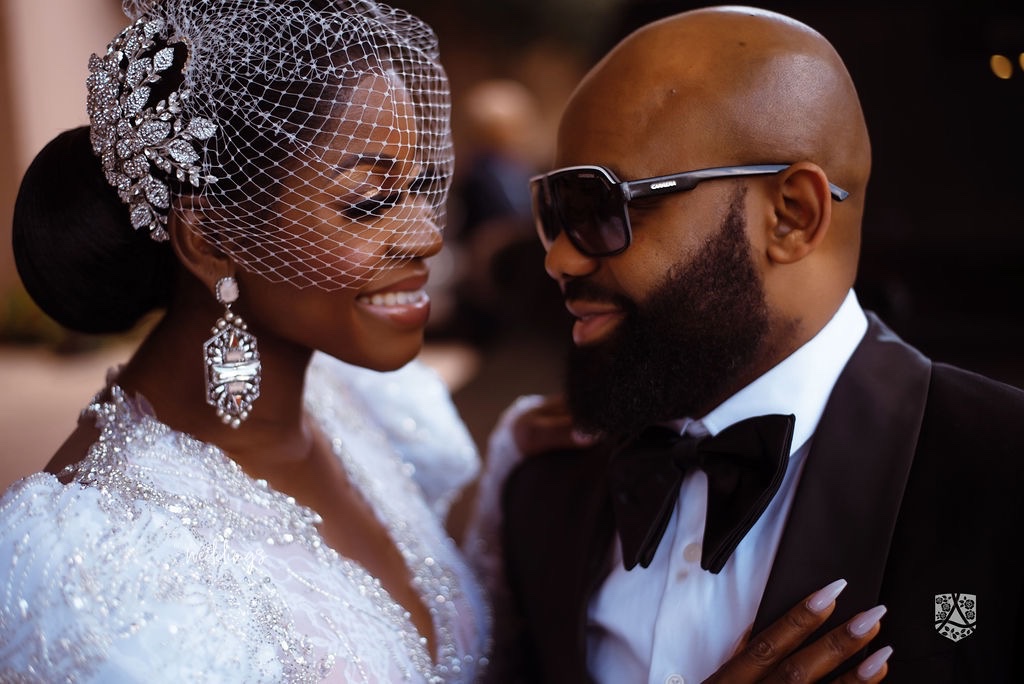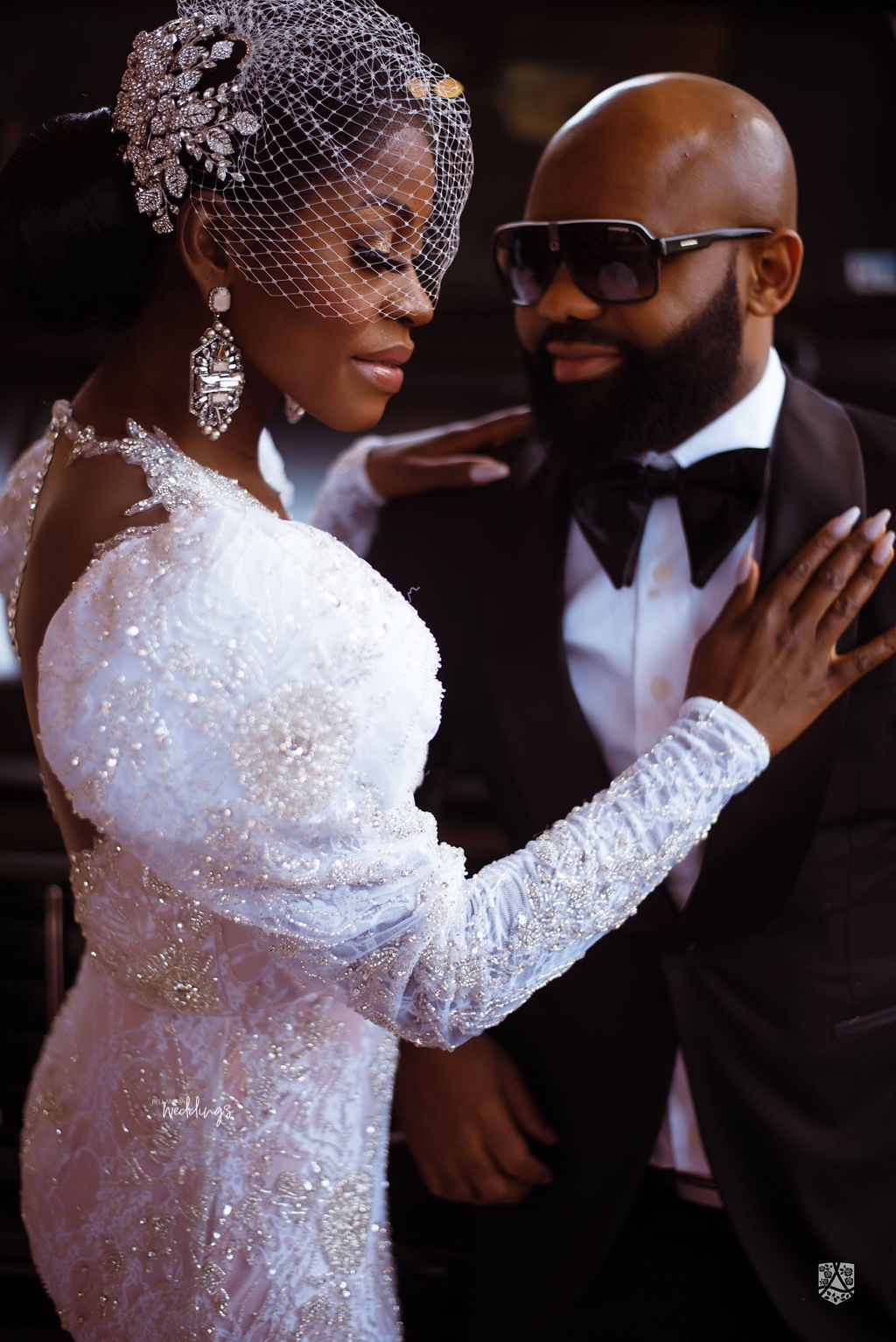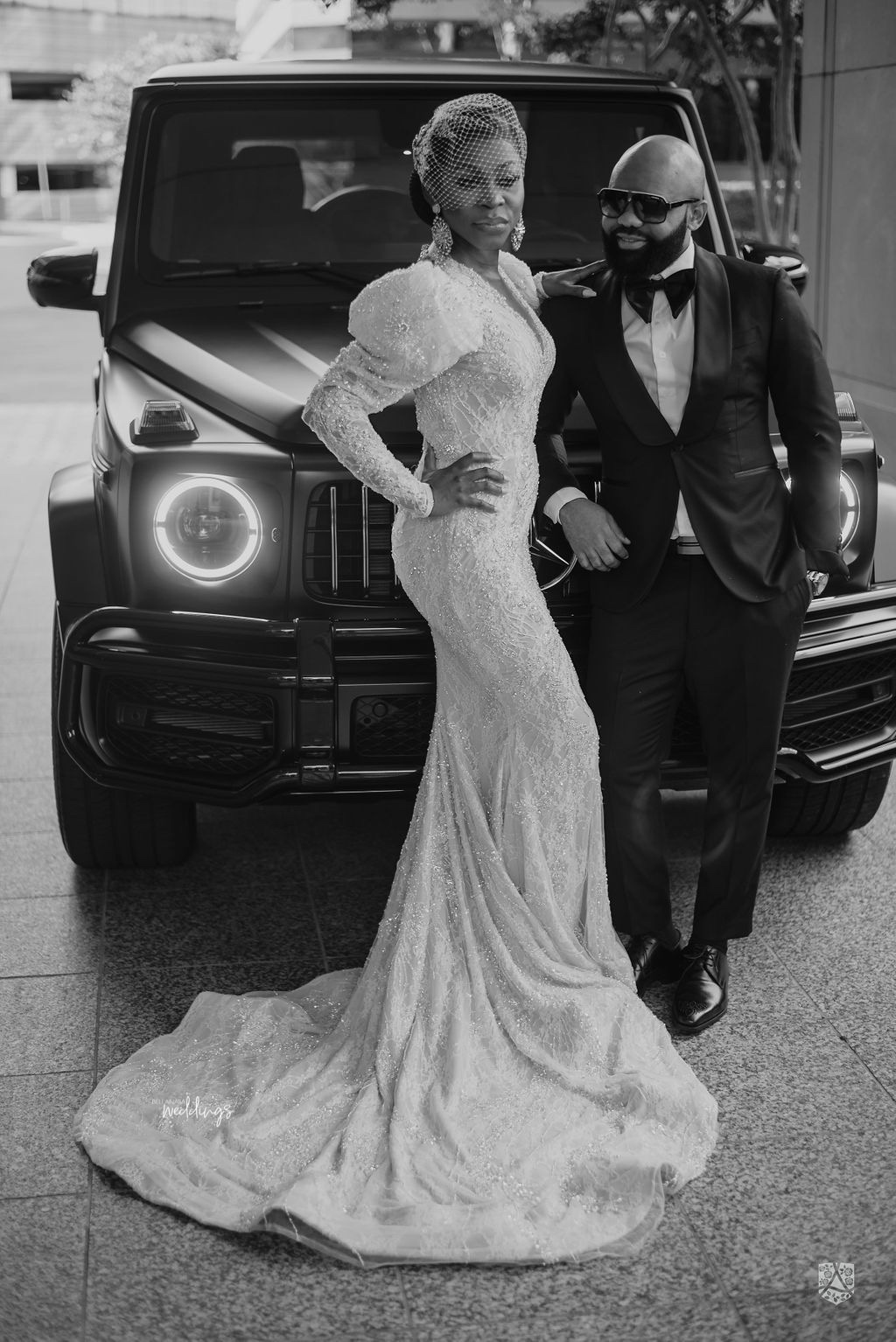 Who takes the trash out?
"We both do".

If you were given a blank check to travel anywhere in the world, where would it be?
"Santorini, Greece".

Most memorable moments from wedding ceremony 10 years ago
"Hubby's facial expression when he saw me for the first time. We didn't do first look back then. Lol."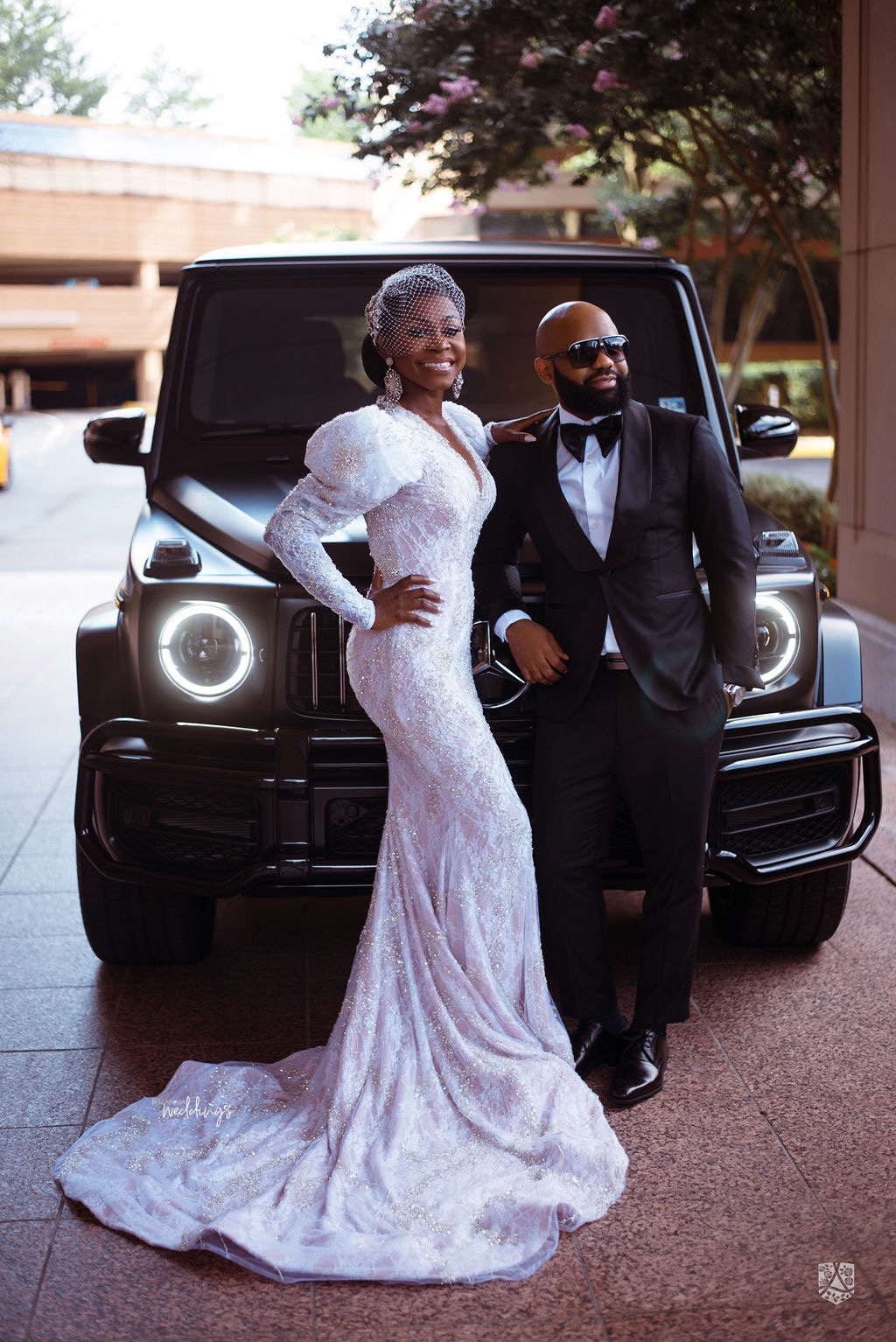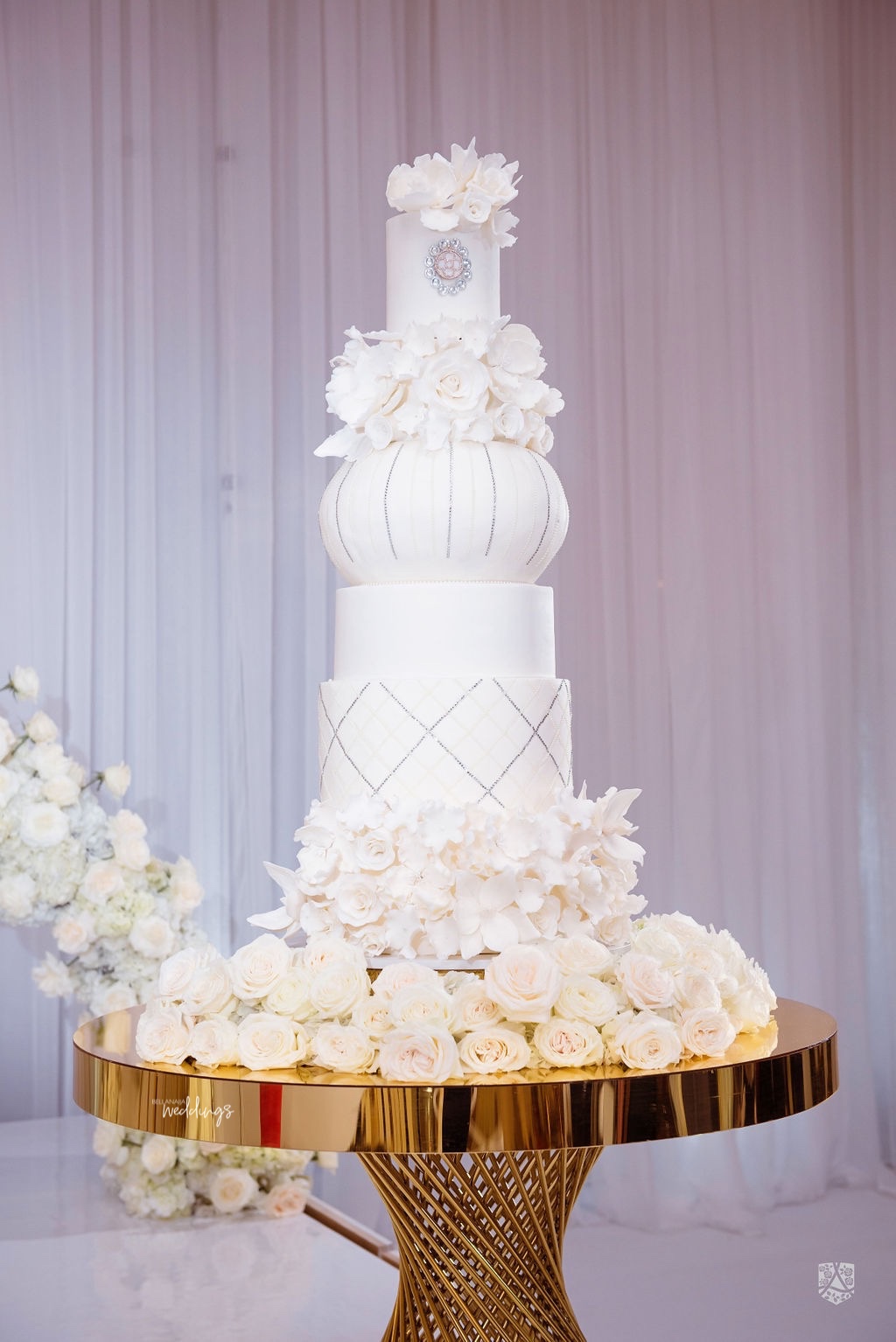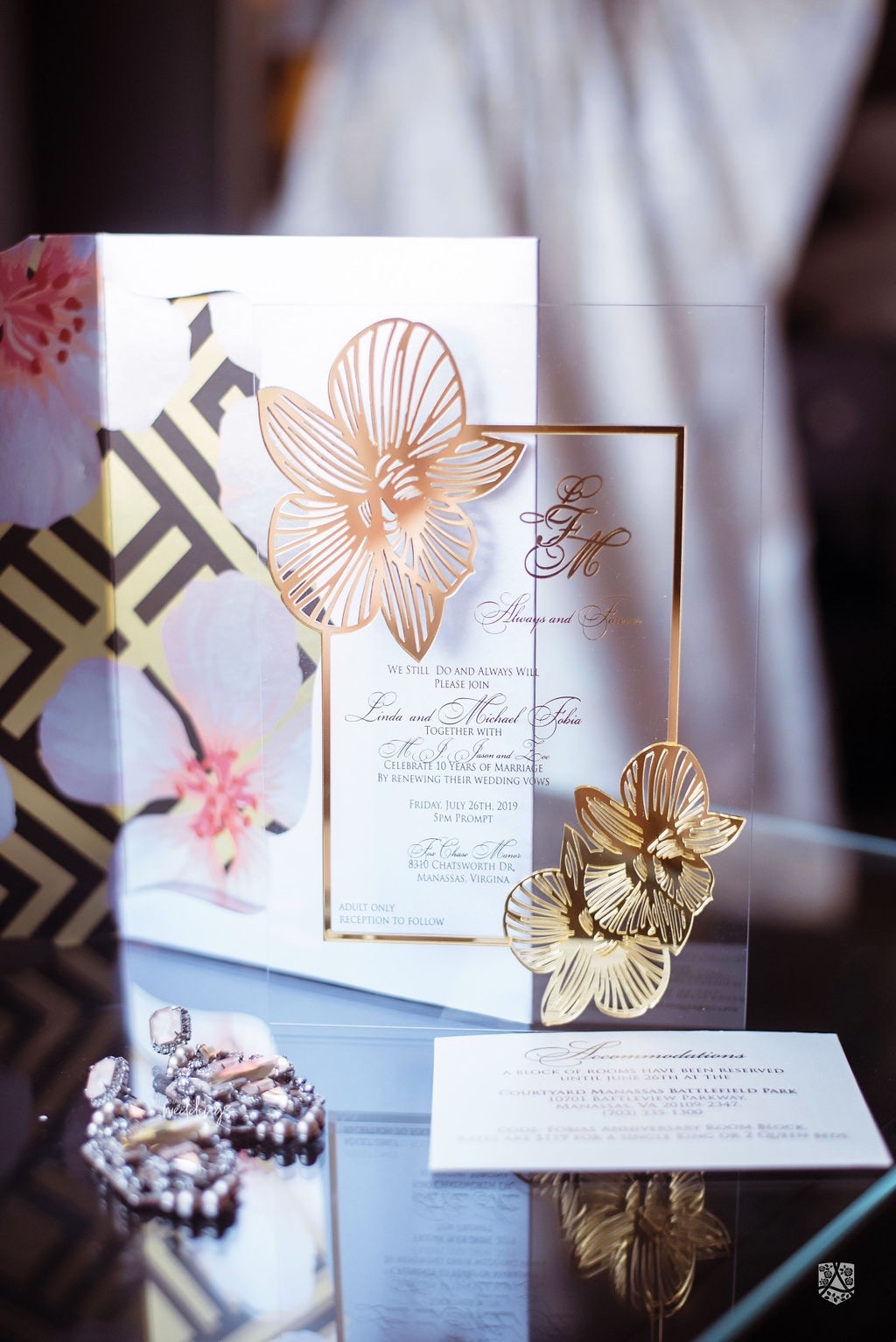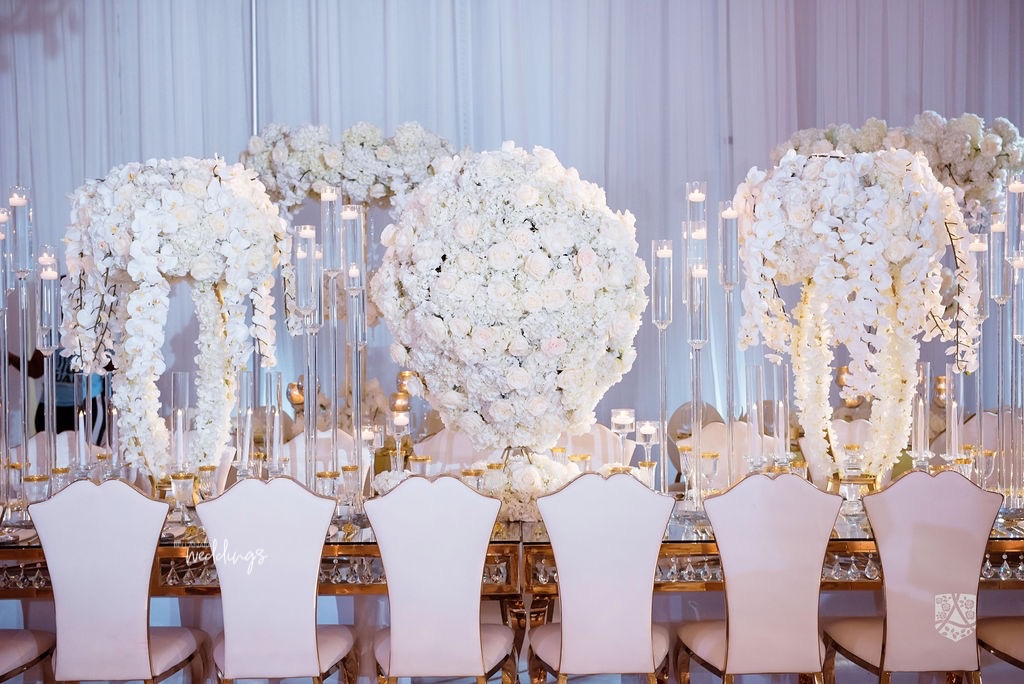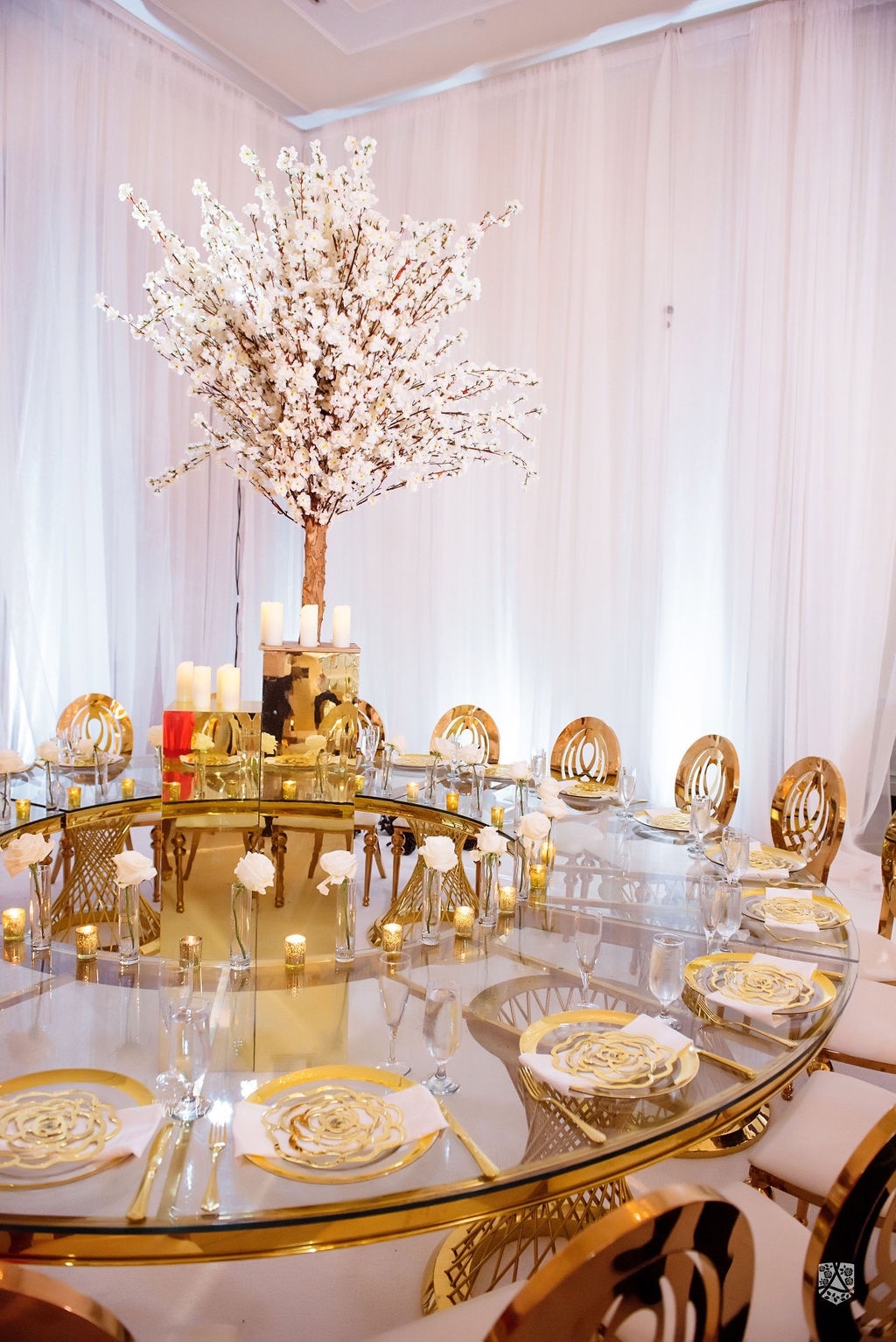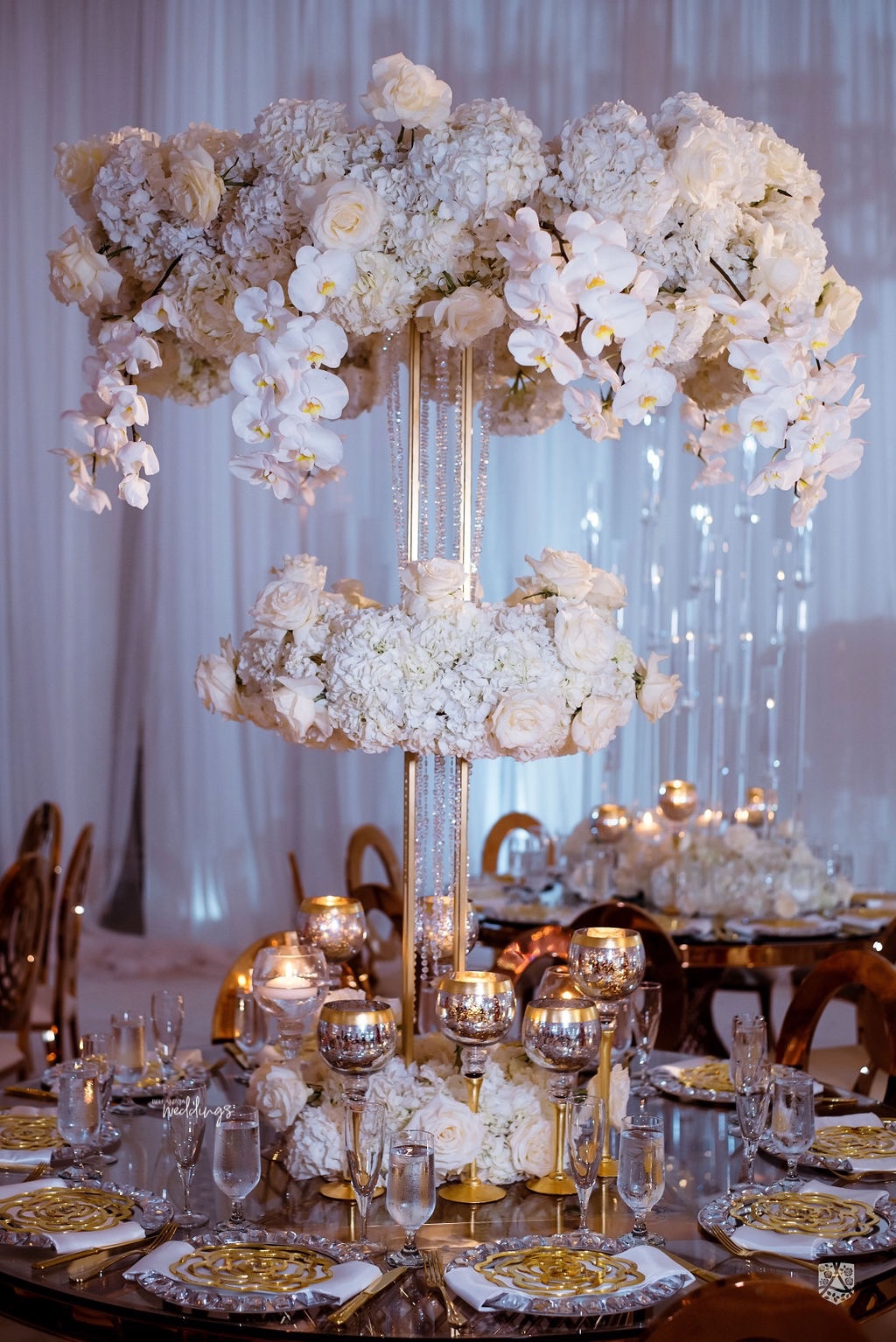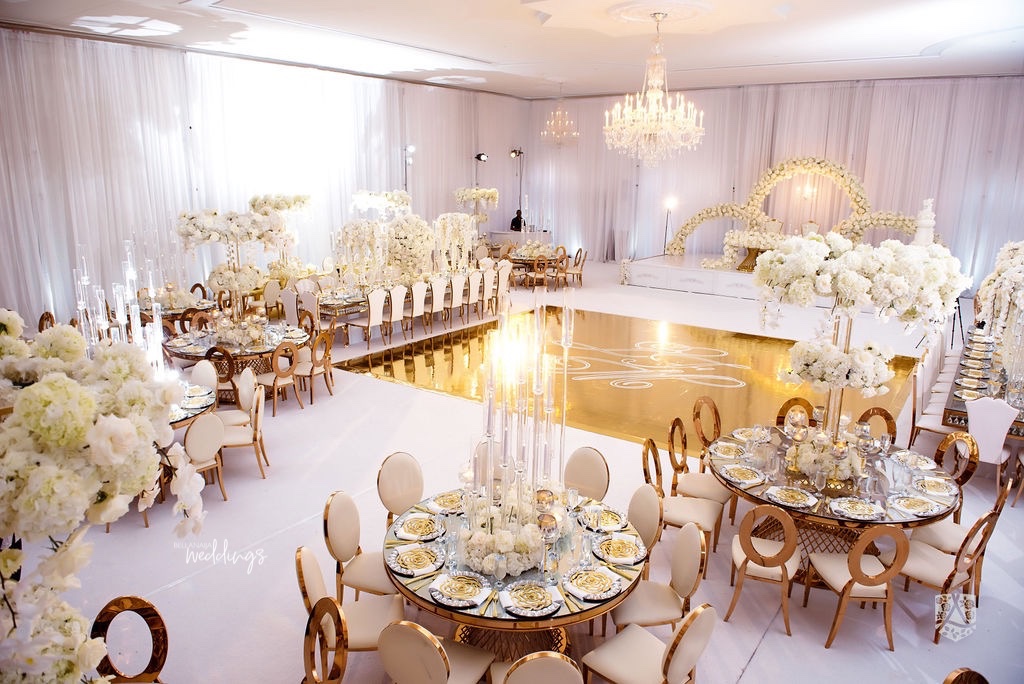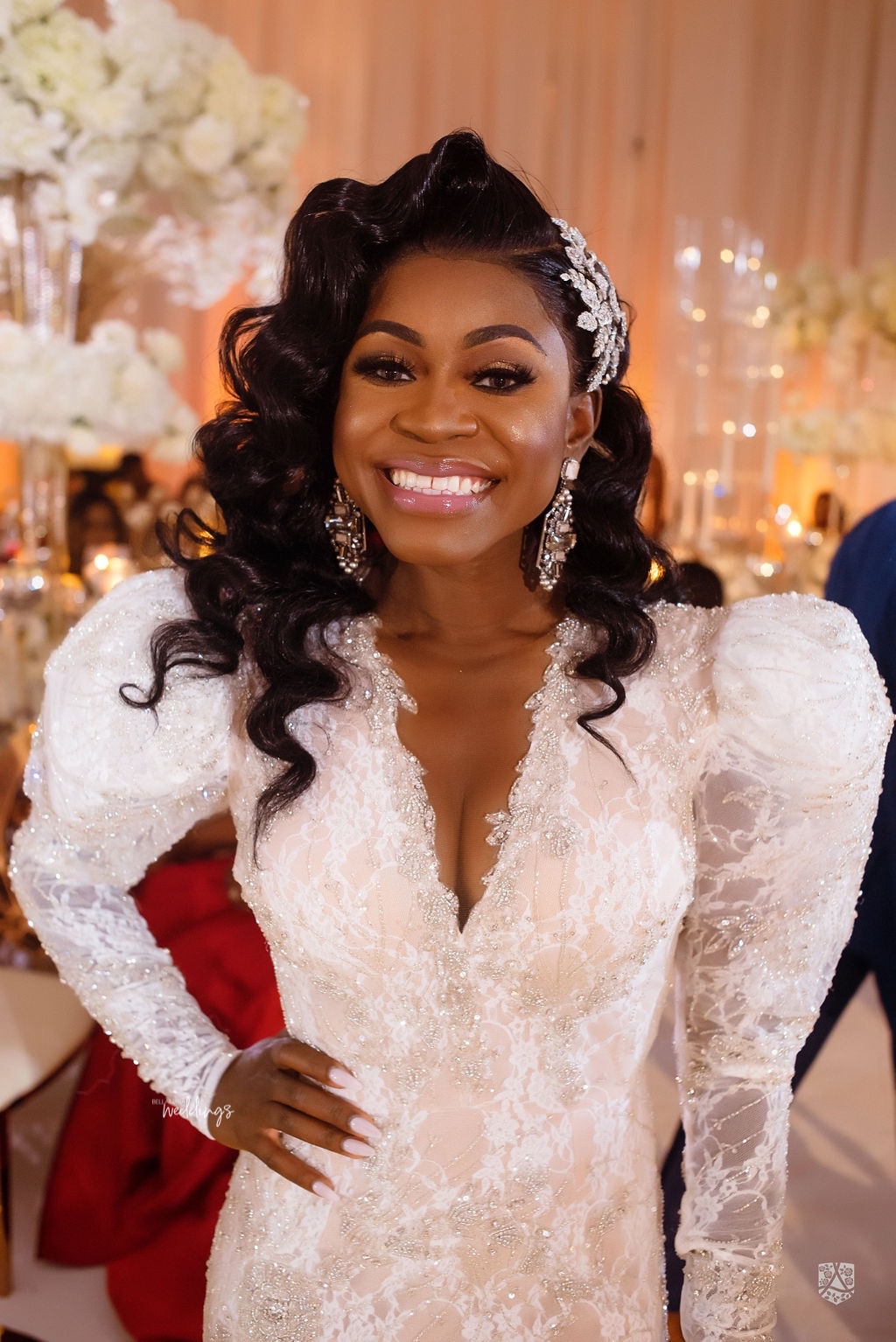 What has 10 years of marriage taught you?
"Marriage has taught us to love more and forgive quickly. It has taught us we can disagree to agree. It has taught us to mind our marital business. We are in our own lane and we are happy in it. Marriage has taught us RESPECT towards ourselves and others".

What is the best part of being married?
"Best part of being married is knowing that we got each other's backs no matter the circumstances. I love how we love each other. I love our genuine love for one another. We can handle any obstacles life presents to us".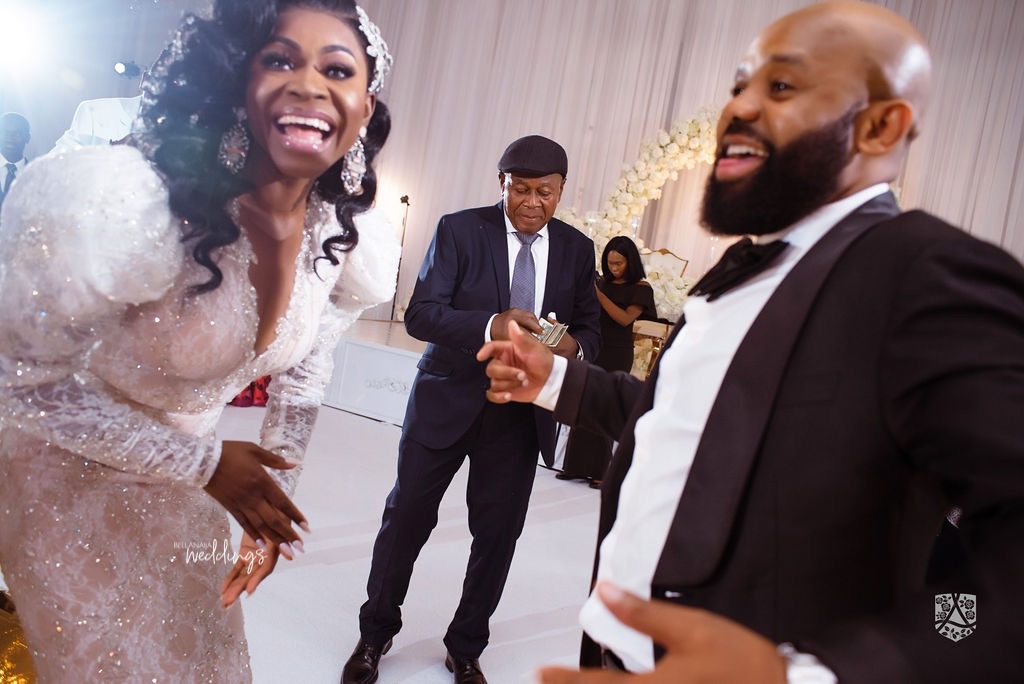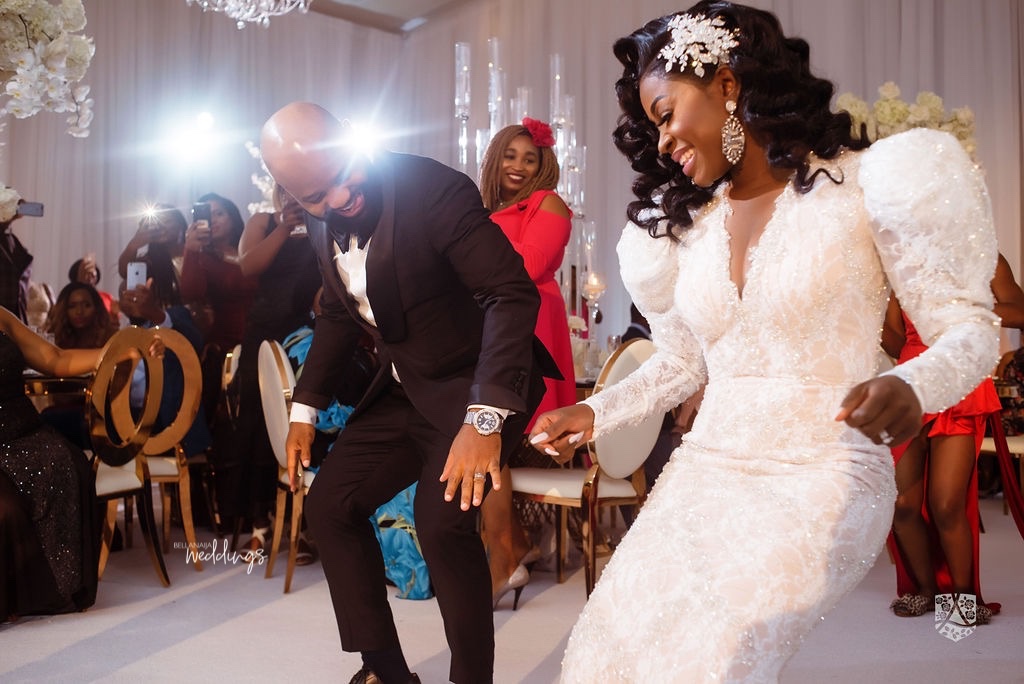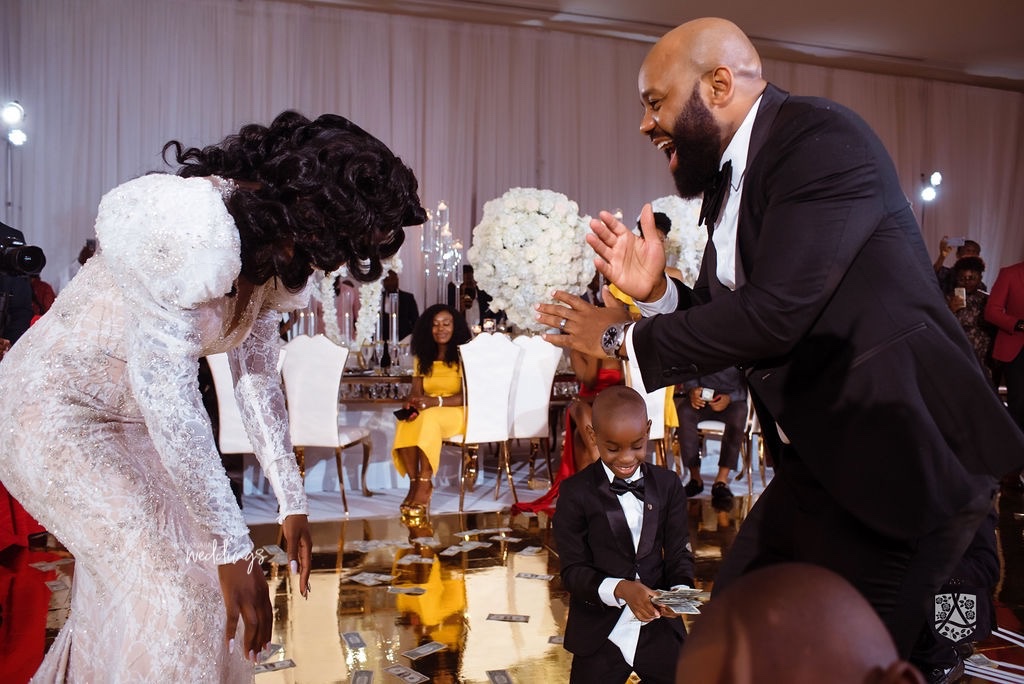 What are you most grateful for?
"We are grateful for a peaceful and loving home. Our healthy three tribes of Columbia (our kids). Lol."

Top 3 fun activities you do as a couple
"We have movies dates every week, from action movies to Madea and we cry sometimes. Lol. We love to travel, sometimes challenging if we don't have help with the kids. We love to plan our week and try to execute it for the most part'.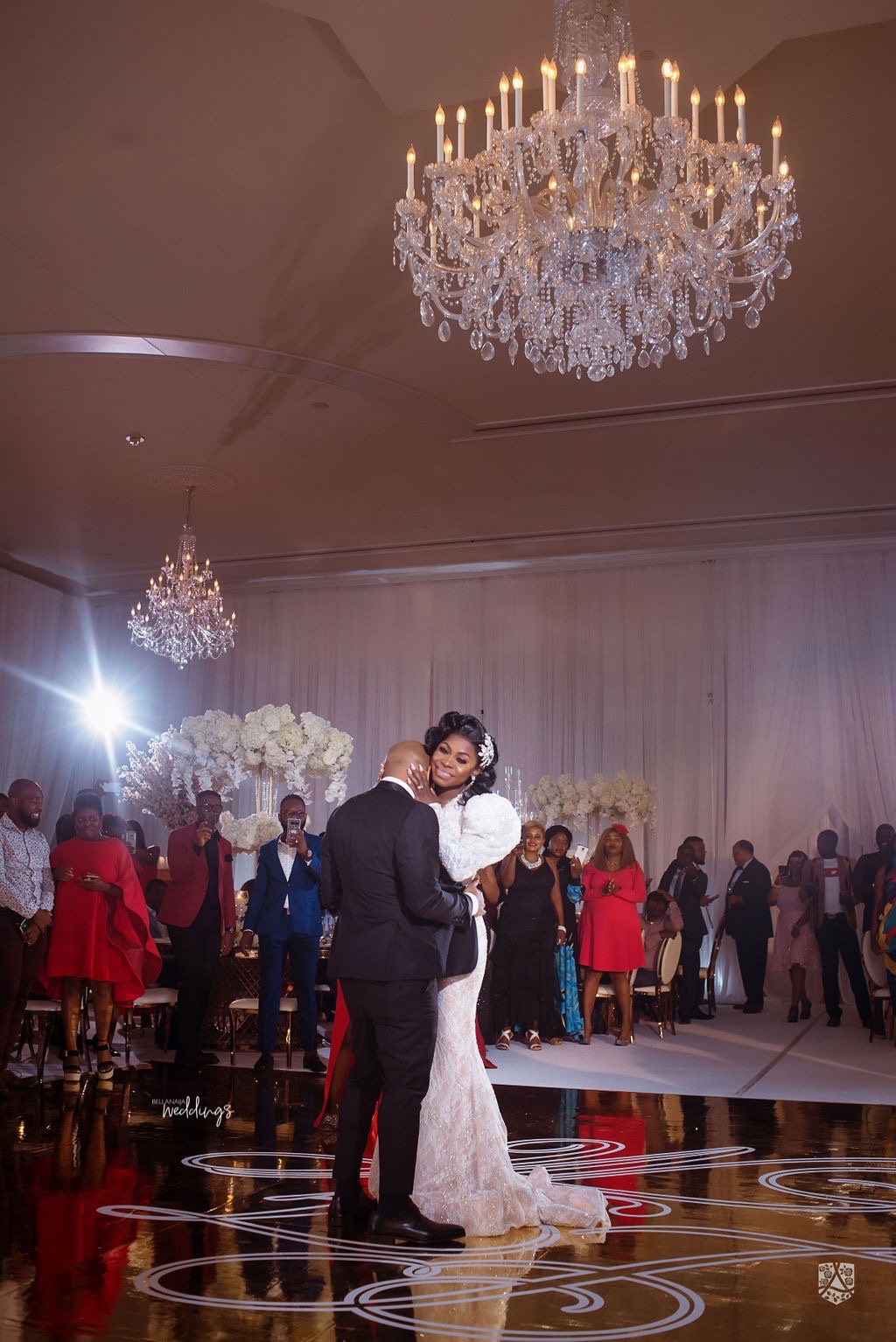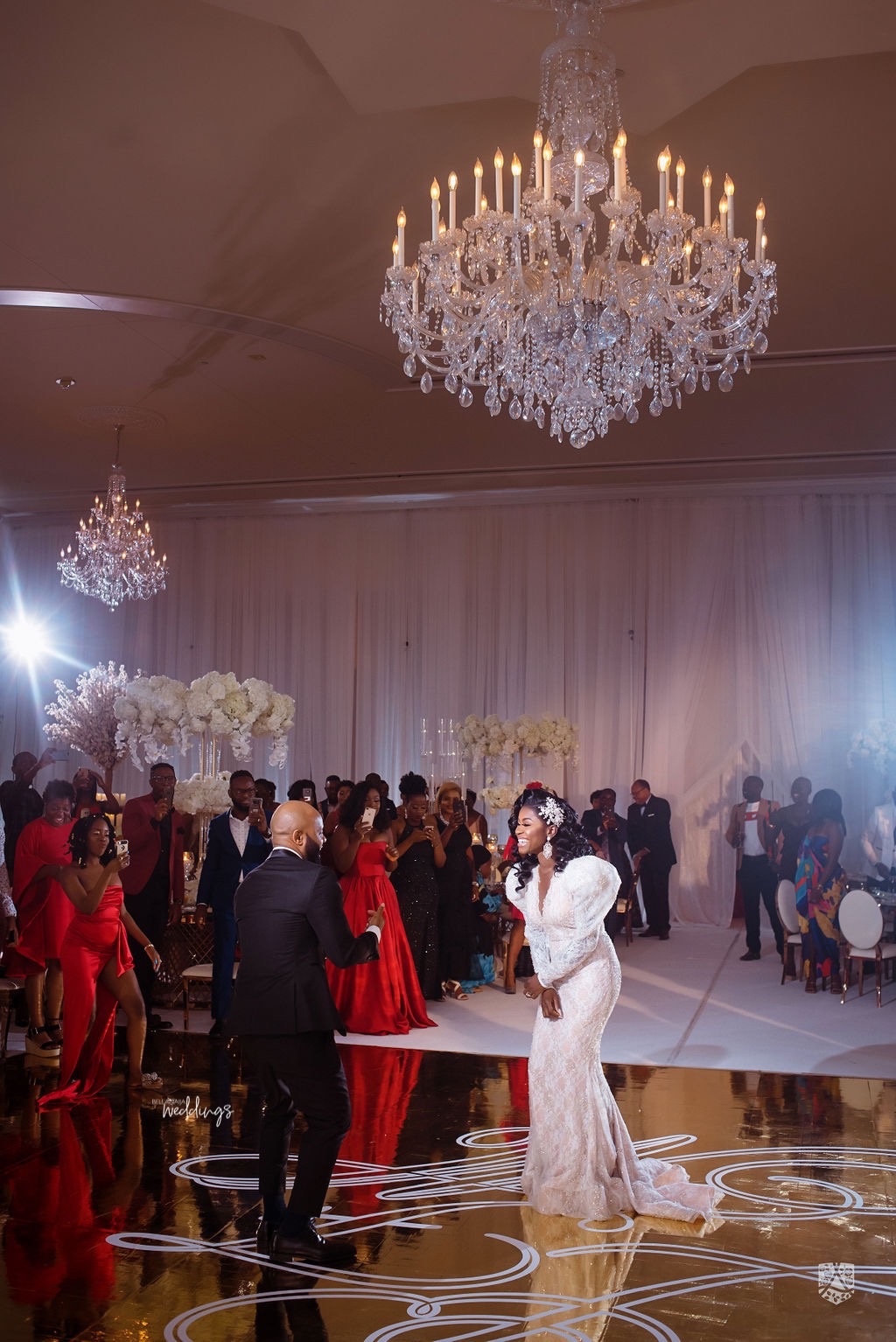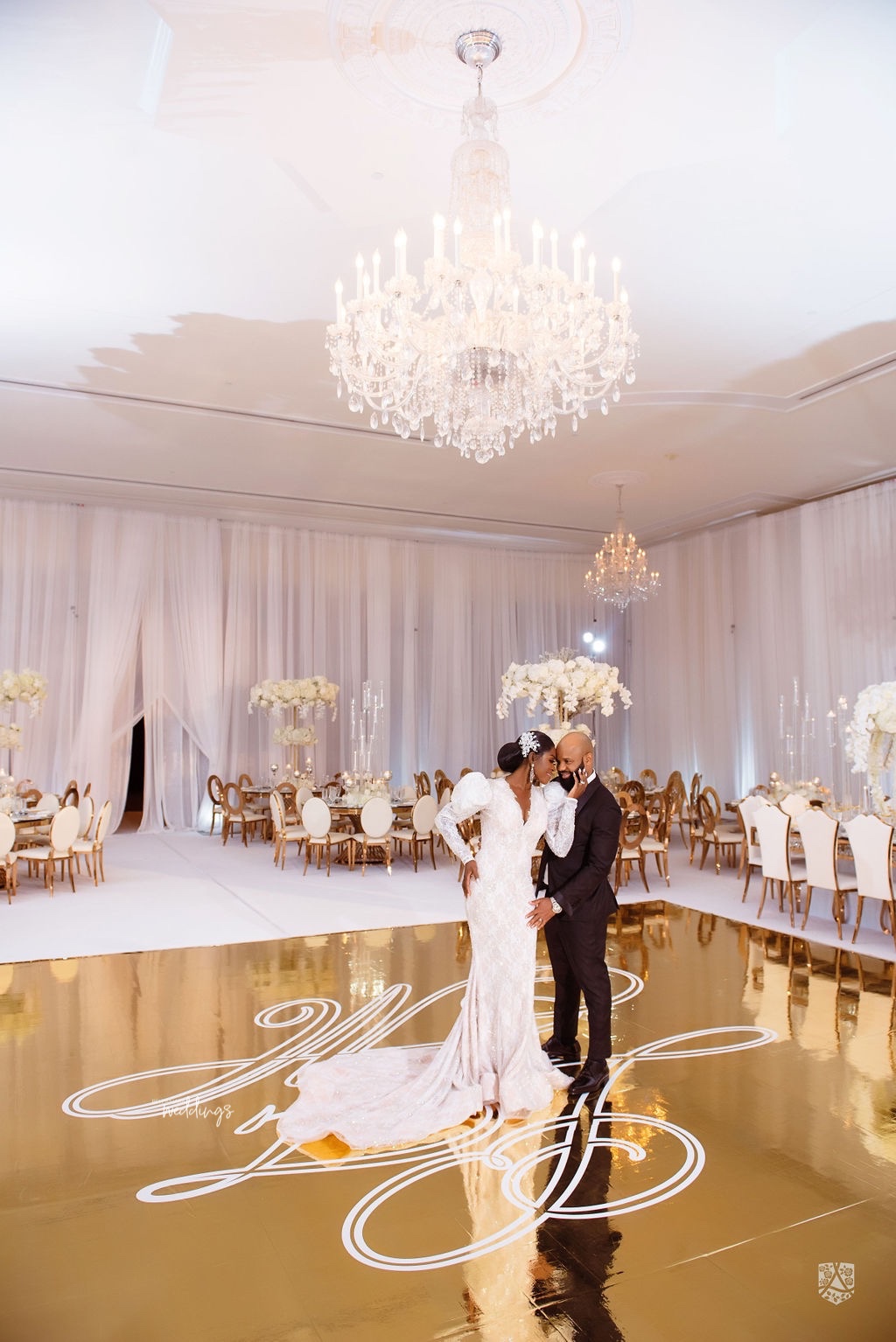 What is the best advice you have ever received about marriage?
"One of my friends told me when I got engaged to keep my family, in-laws and friends out of my marriage. I ran with that advice and it works magic for us".

The most memorable gesture from your spouse.
"We had a state of emergency and no one was allowed on the streets during the winter of 2010. Michael walked in more than 10 feet of snow to get me medicine when I was pregnant for our first son. I had a terrible cough and I told him I would manage with tea and lemon at home. Tears rolled down my cheeks when he came back home".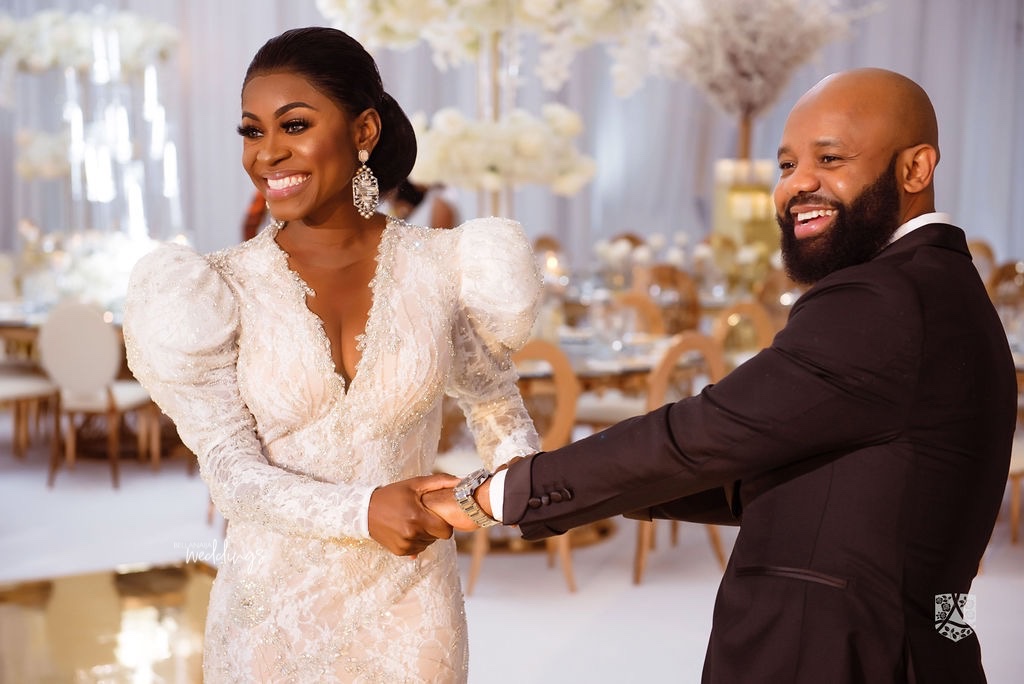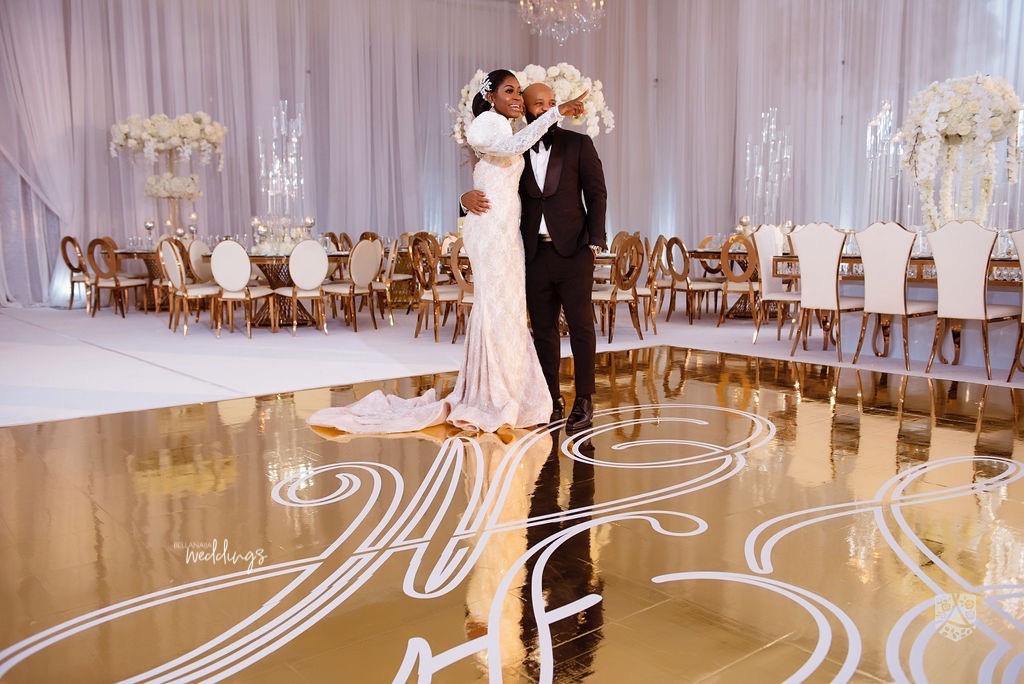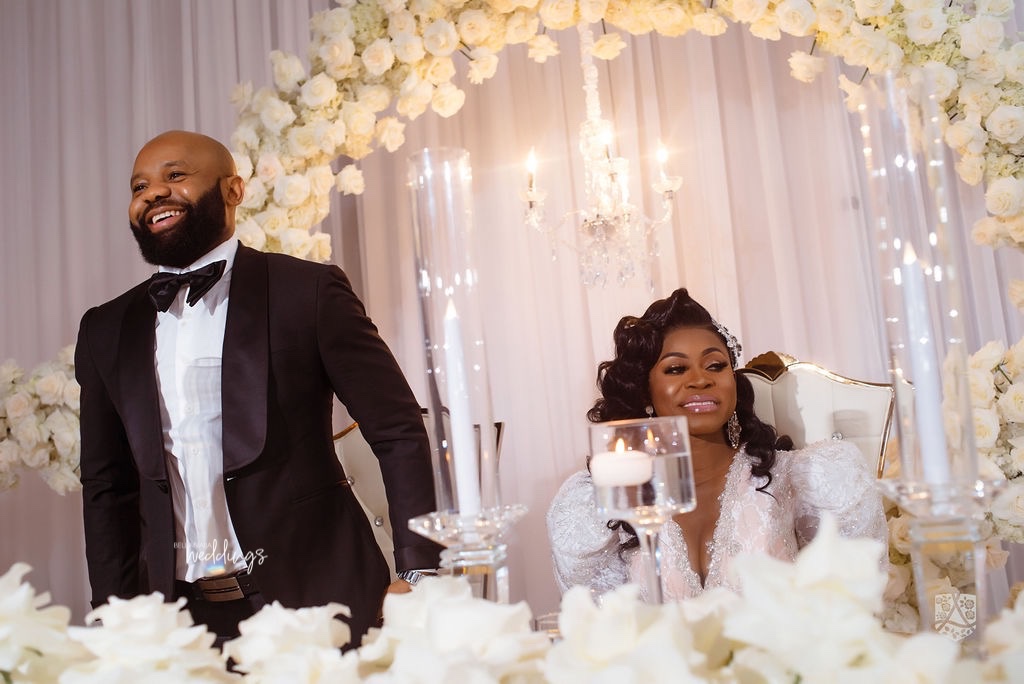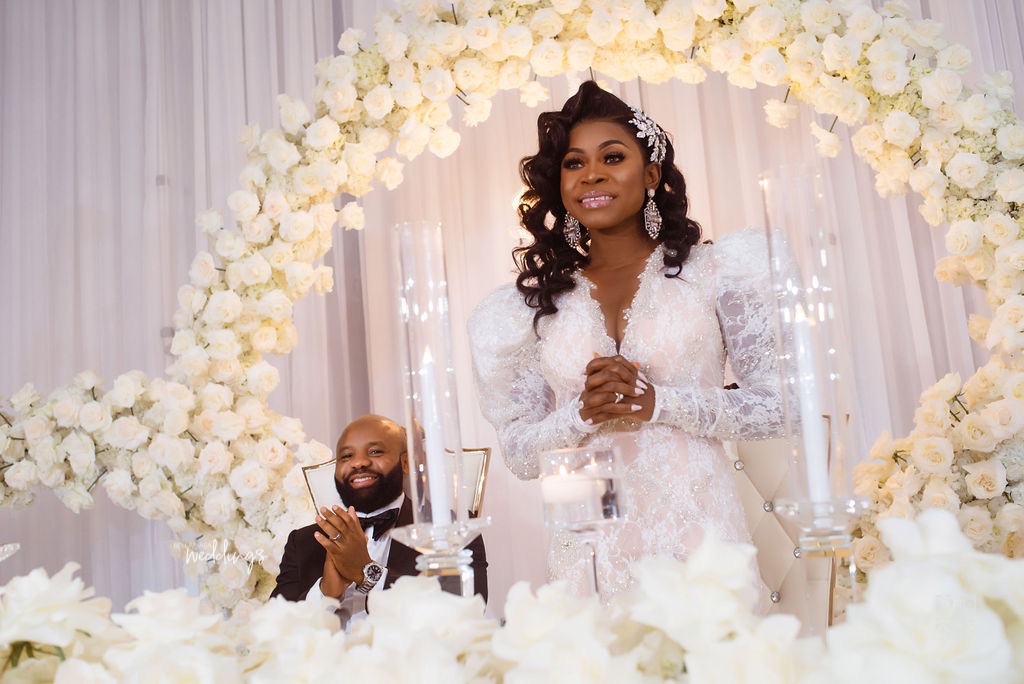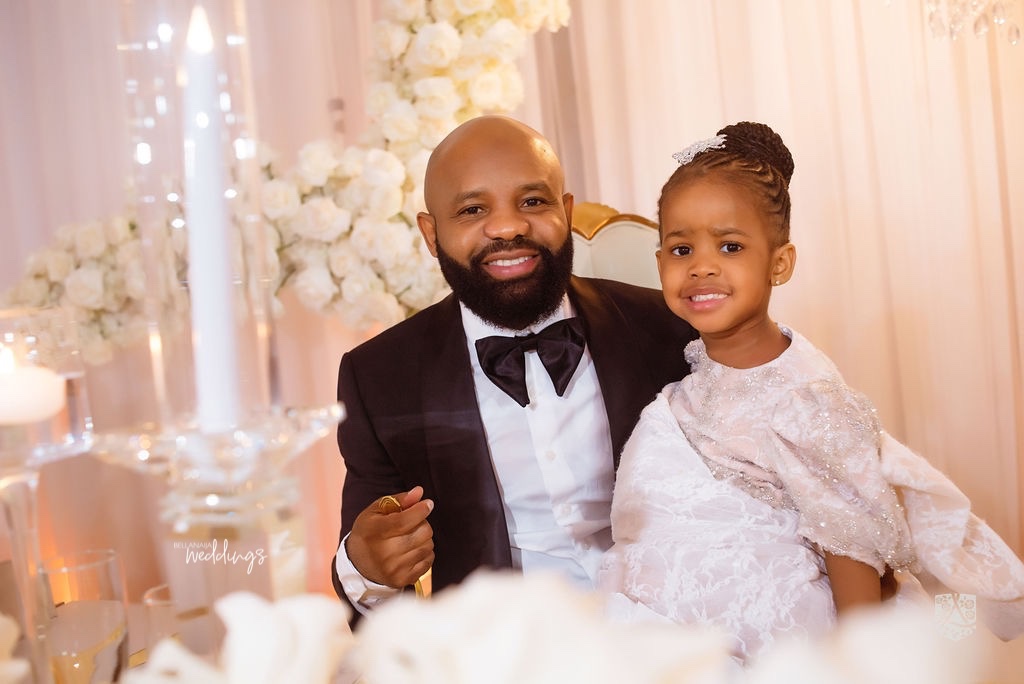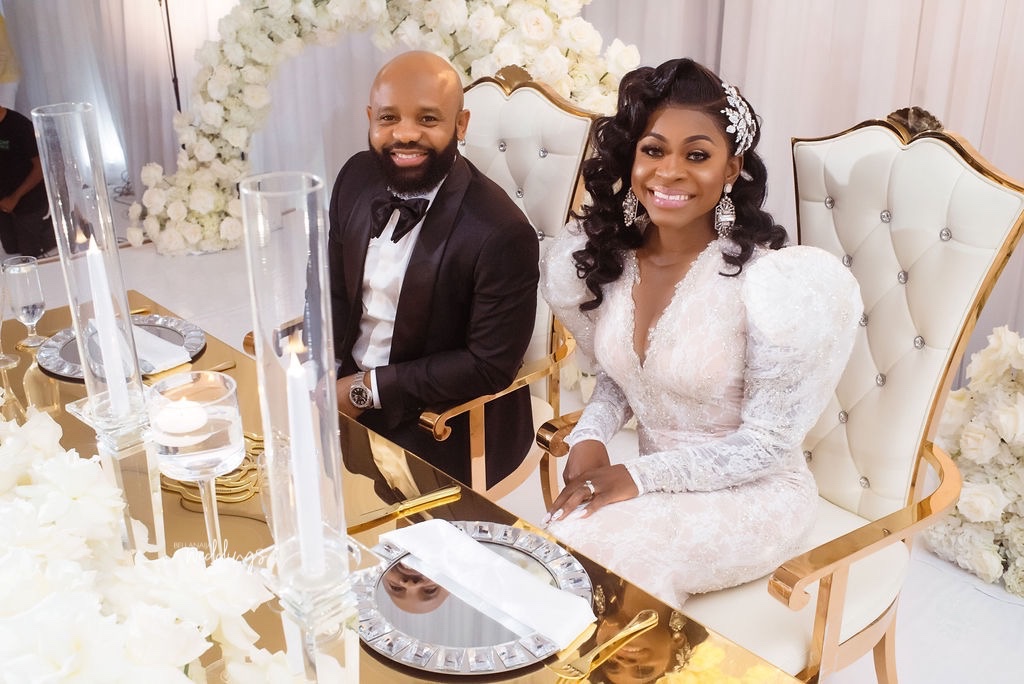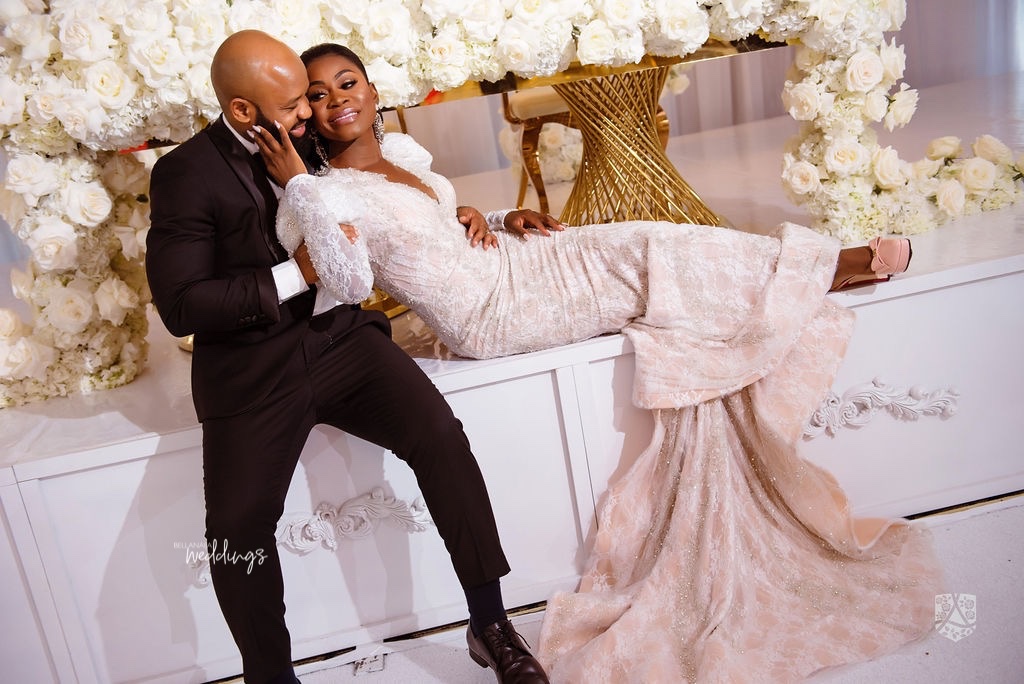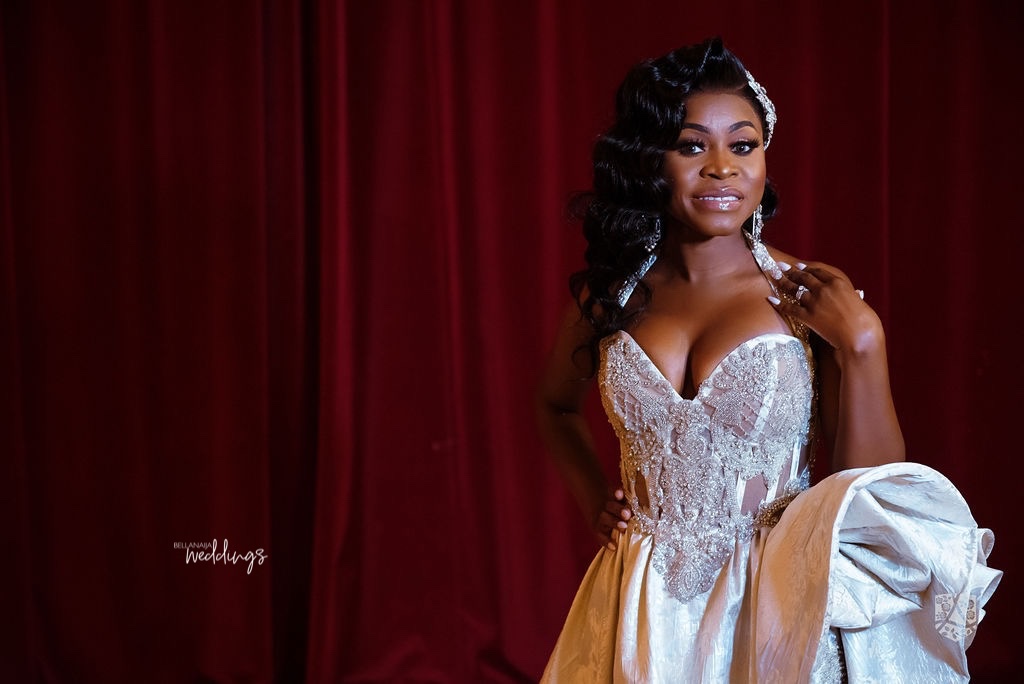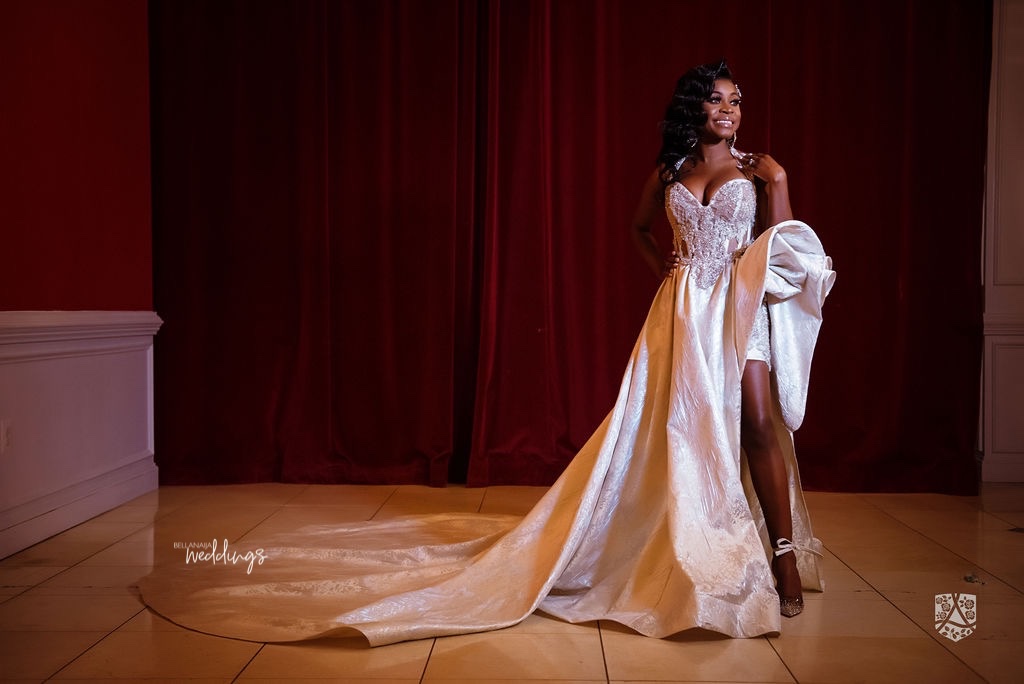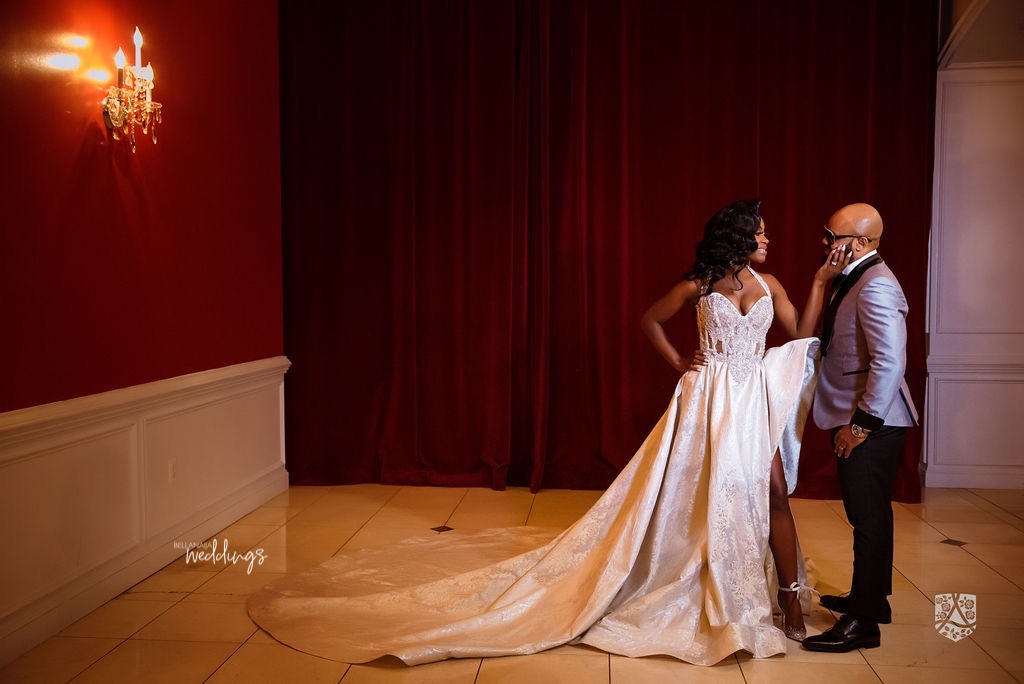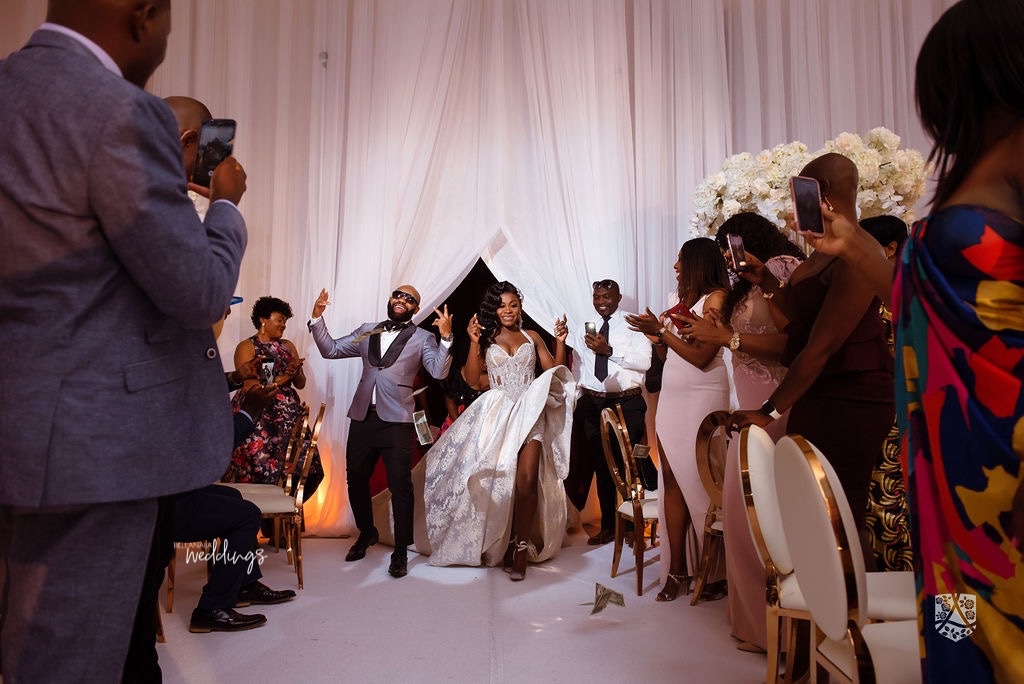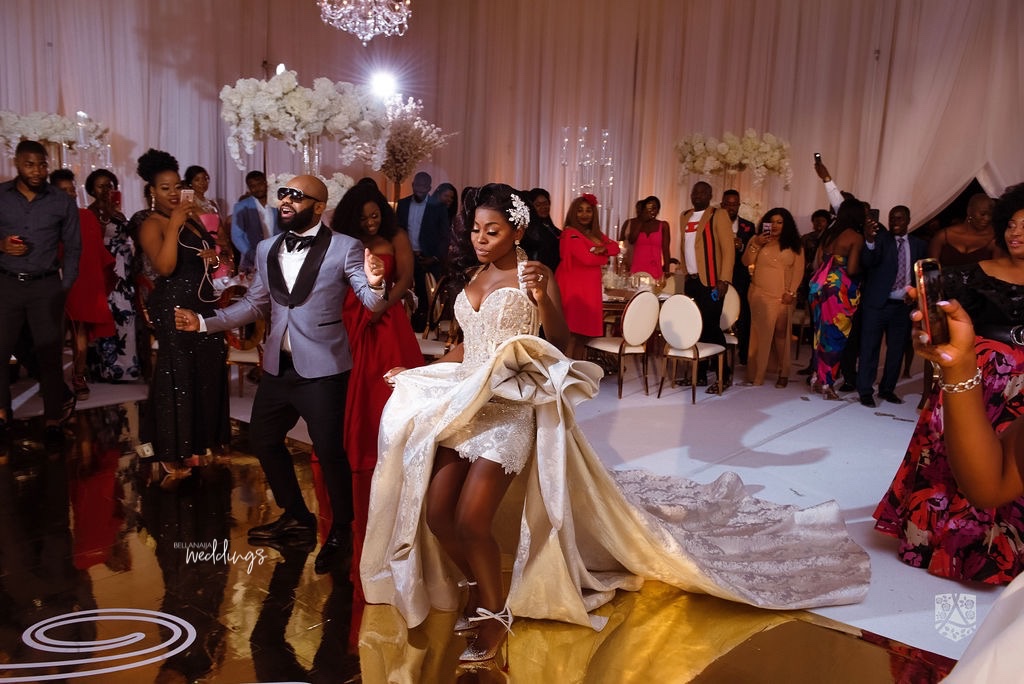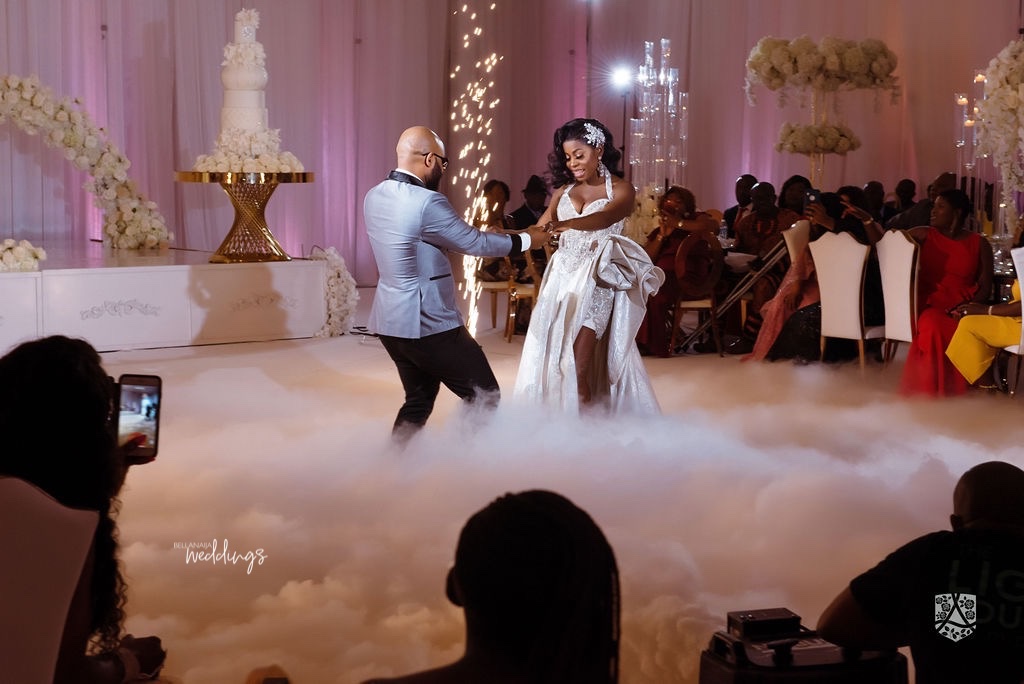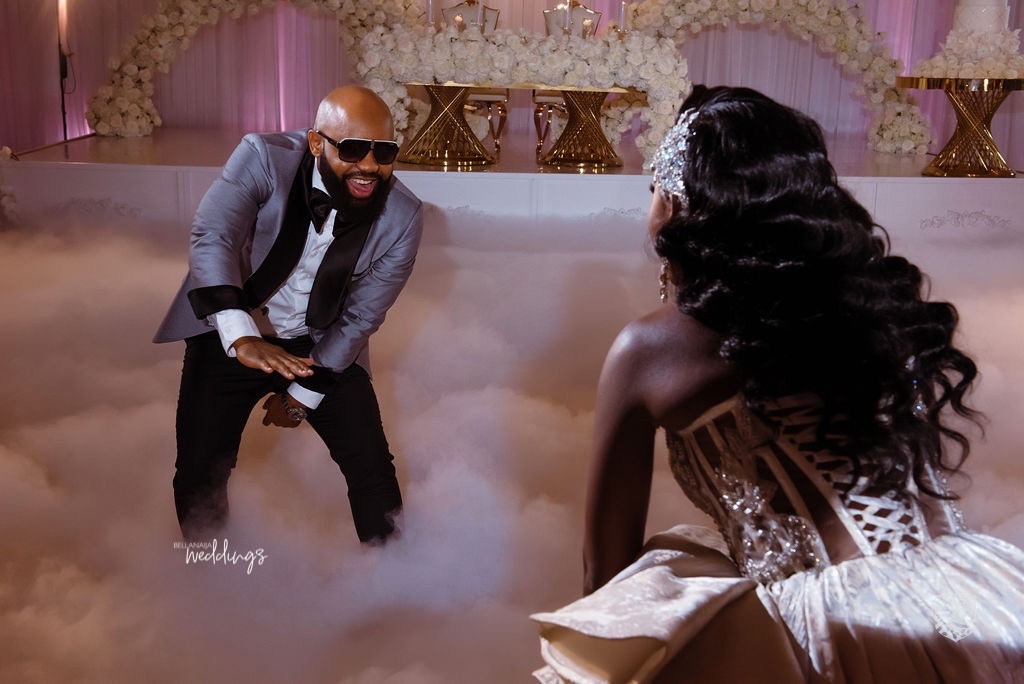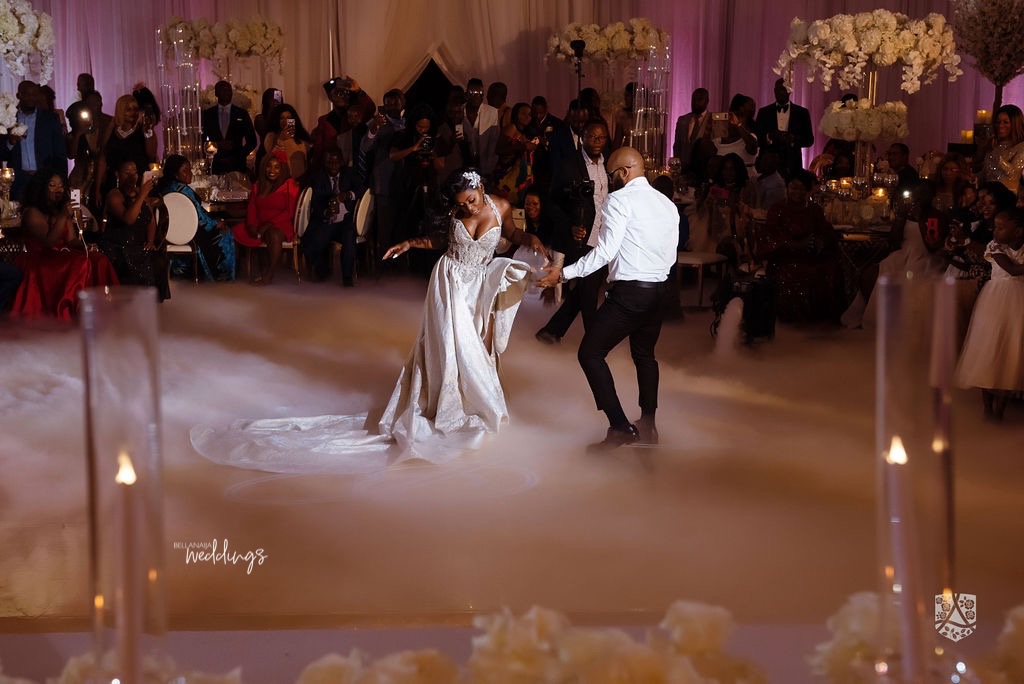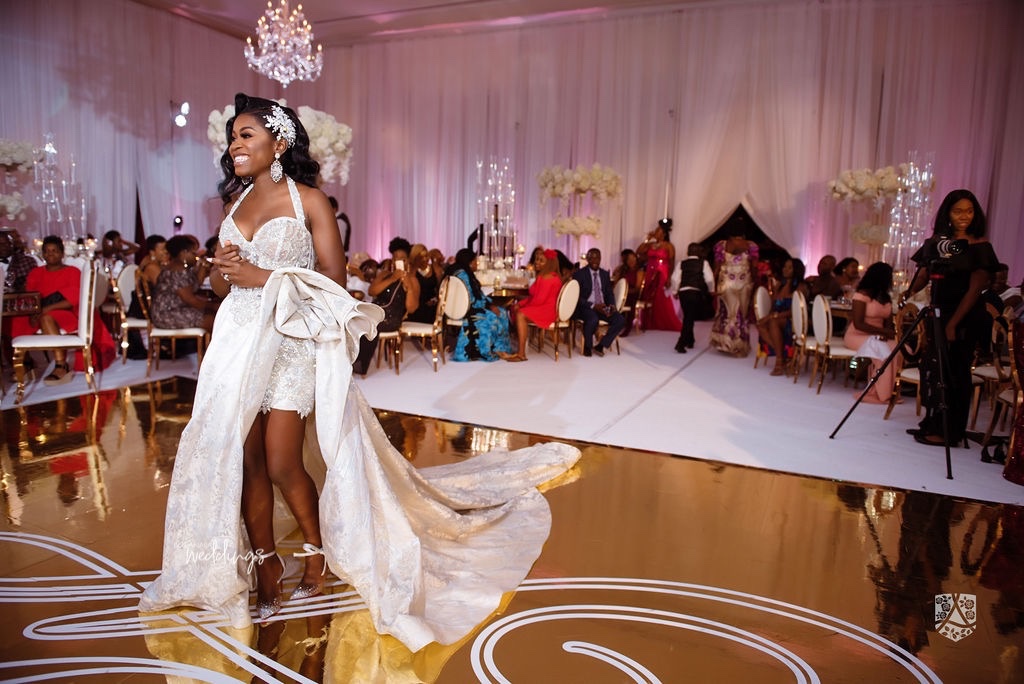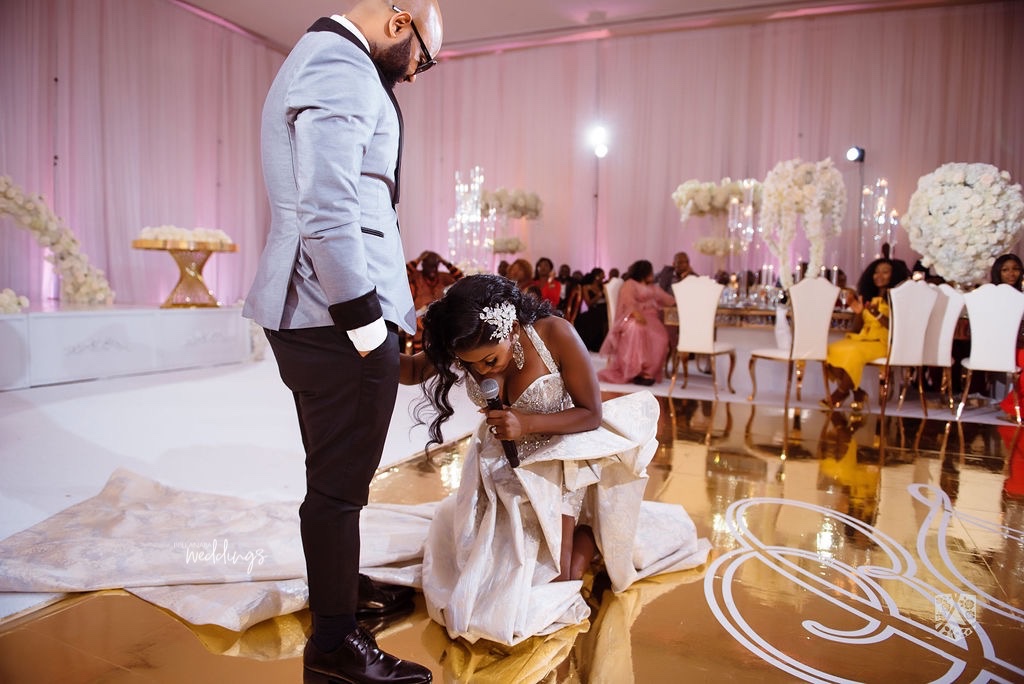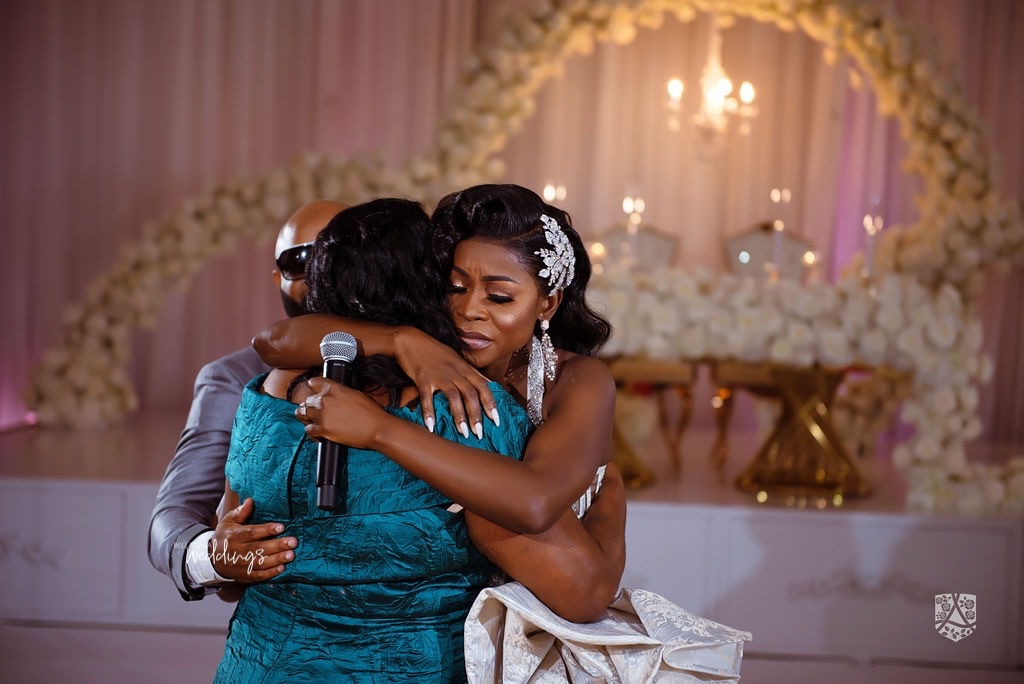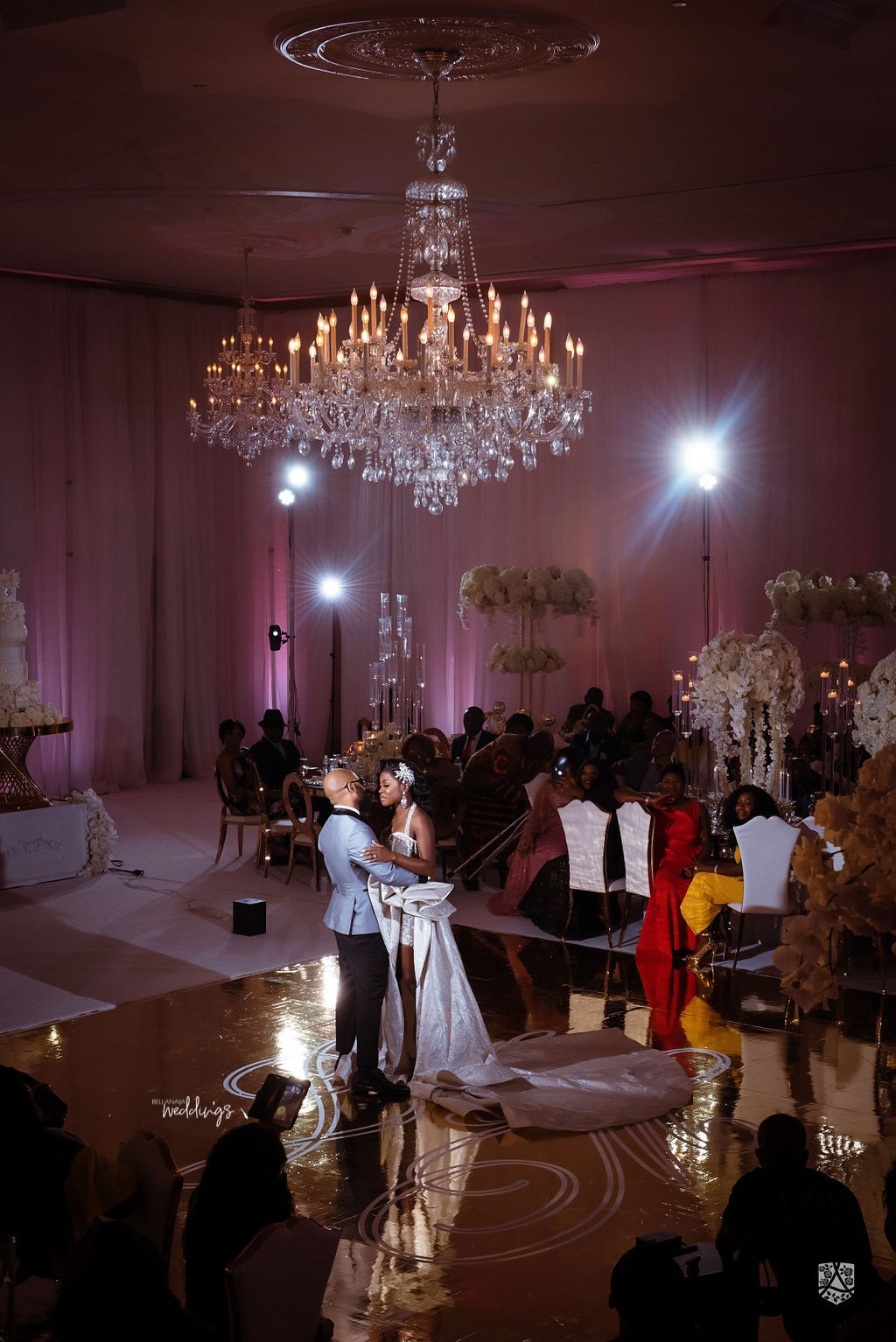 Advice to brides and grooms to be
"Time is always a great factor in anything we do. No matter where and when you find your partner, please let love and time be a major factor. Be friends and get to know each other and let God handle the rest".

Advice to newlyweds!
"Marriage for us should be between two people, husband and wife ONLY. No family members, friends or any third parties should have any say in your marriage. Whatever you two can't agree on, it will not be solved by another person. Your fights and arguments should be solved by the two of you only. Please respect each other, protect each other, love each other unconditionally. Nobody will ever know what happens in your home if one of you don't spill it out. Be each other's biggest fan and don't let the devil crawl in any shape, form or way.

Mine is not perfect oh, we have our moments but I will take this man's secrets to my grave and stand by him till death do us part.  Some days I want to wring his neck but I remember I can't live without him. Lol. He's very stubborn but I still love his stubborn ass and would choose him over and over again. I will protect my family with everything I've got. We have our method of solving problems and so far it's been working for 10 years now. Hope this helps some newlyweds out there. May God always protect us in everything we do".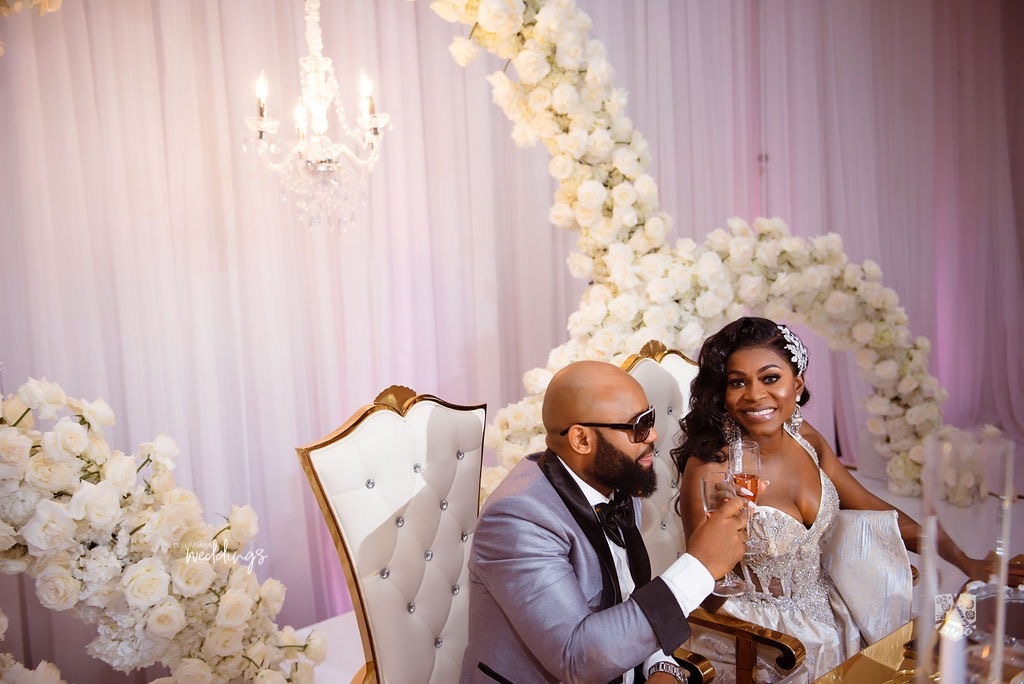 Credits
Bride: @mrsfobia
Venue: @foxchasemanor
Bridal attire: @ryanandwalter
Bridal hair accessories: @bridalstylesboutique
Groom clothing and attire: @stanlion_clothing
Planner: @revesetheresevents
Hair: @dolledbynueye
Makeup: @colordujour
Photography: @alakijastudios
Floral, decor and rentals: @lilyvevents
Dance floor, draping and lighting: @thelightsourcecompany
Cinematography: @henryadewalefilms
Stationery invitations and menus: @bydamistudiosnyc
Cake: @mon_delice
Bridal stylist: @ladyb_stylist
Catering: @trudelitesbykc
Video: @thelightsourcecompany