Every bride is unique in her special way. This, of course, is expected as every human is different. However, for every bride is one unifying factor. They stand out. On her special day, spotting the bride comes easy as she usually is the most radiant in the room. Everything about her especially her look, should say one thing – it's her day!
Today, let's talk about the Igbo bride. The sophisticated gait aided by her outfits and general look, which is rooted in years of deep cultural heritage is something to be proud of. So, are you an Igbo bride-to-be? Now, it's your turn to carry on the age-long heritage of repping your culture looking as radiant as ever on your big day. You don't have to panic though. We've got this Igbo bridal beauty look just for you. Michi Beauty Lounge came through with this alluring glam that's got us drooling. The hairstyle adorned by the beautiful traditional-modern beads is an all-time classic. Everything about this look is set to make a bride as confident and amazing ever as she comes gets traditionally hitched. As they say, when you look good, you ultimately feel good.
Check out the bridal beauty look below and share your thoughts with us.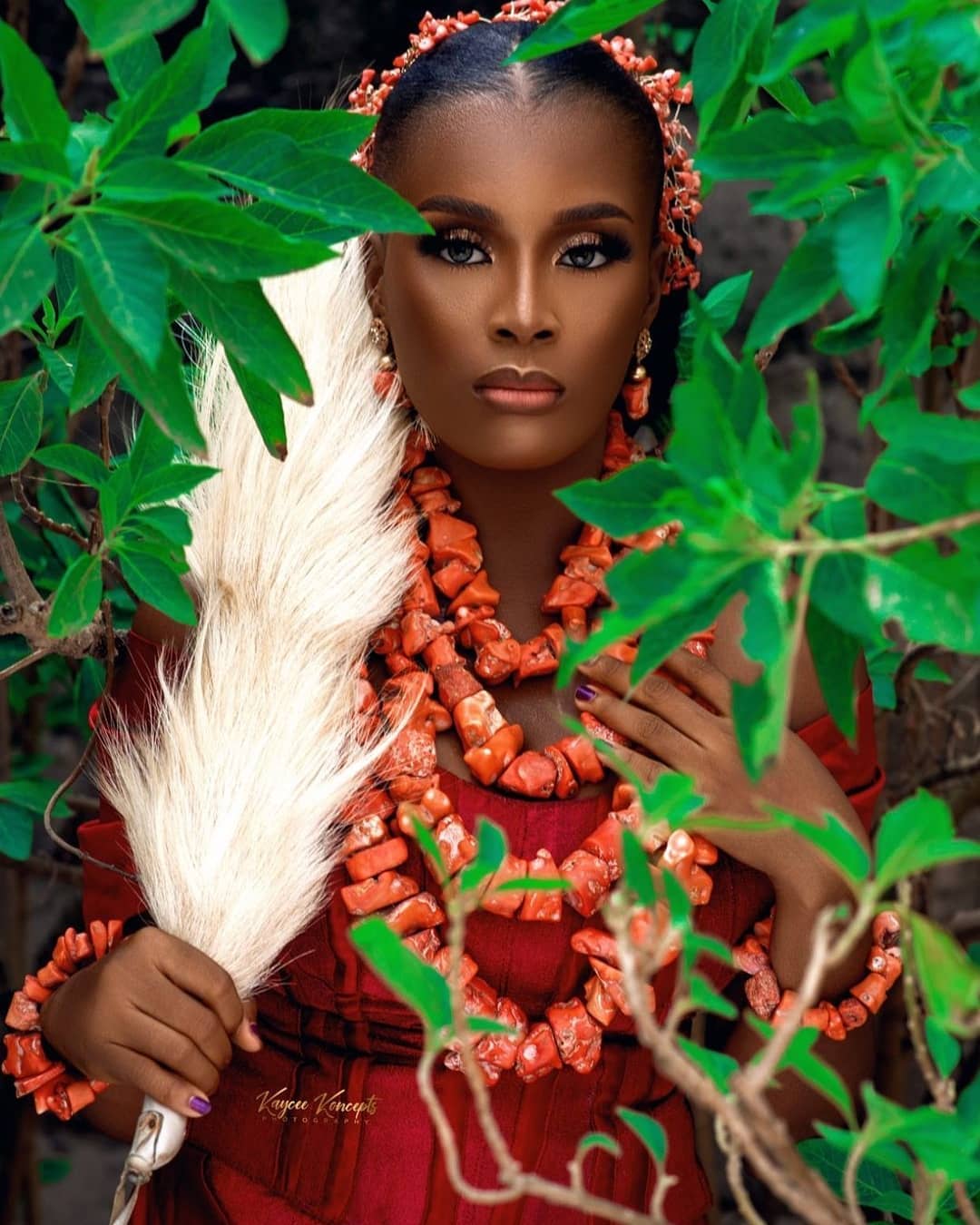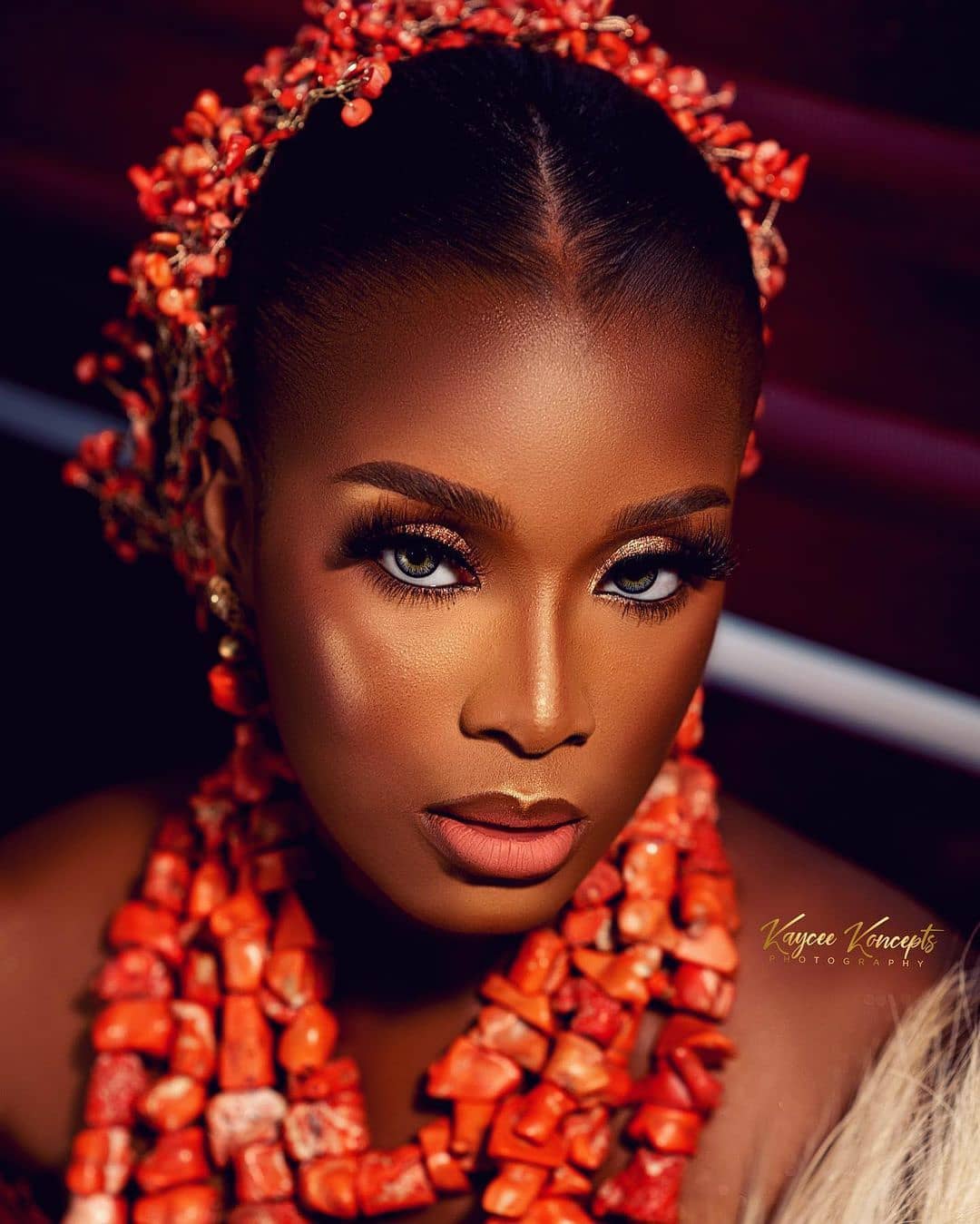 Credits
Makeup: @michibeautylounge
Hairstylist: @michibeautylounge
Photography: @kayceekonceptsphotography
Beads and accessories: @bellagold_accessories
Dress: @tosinalasooke