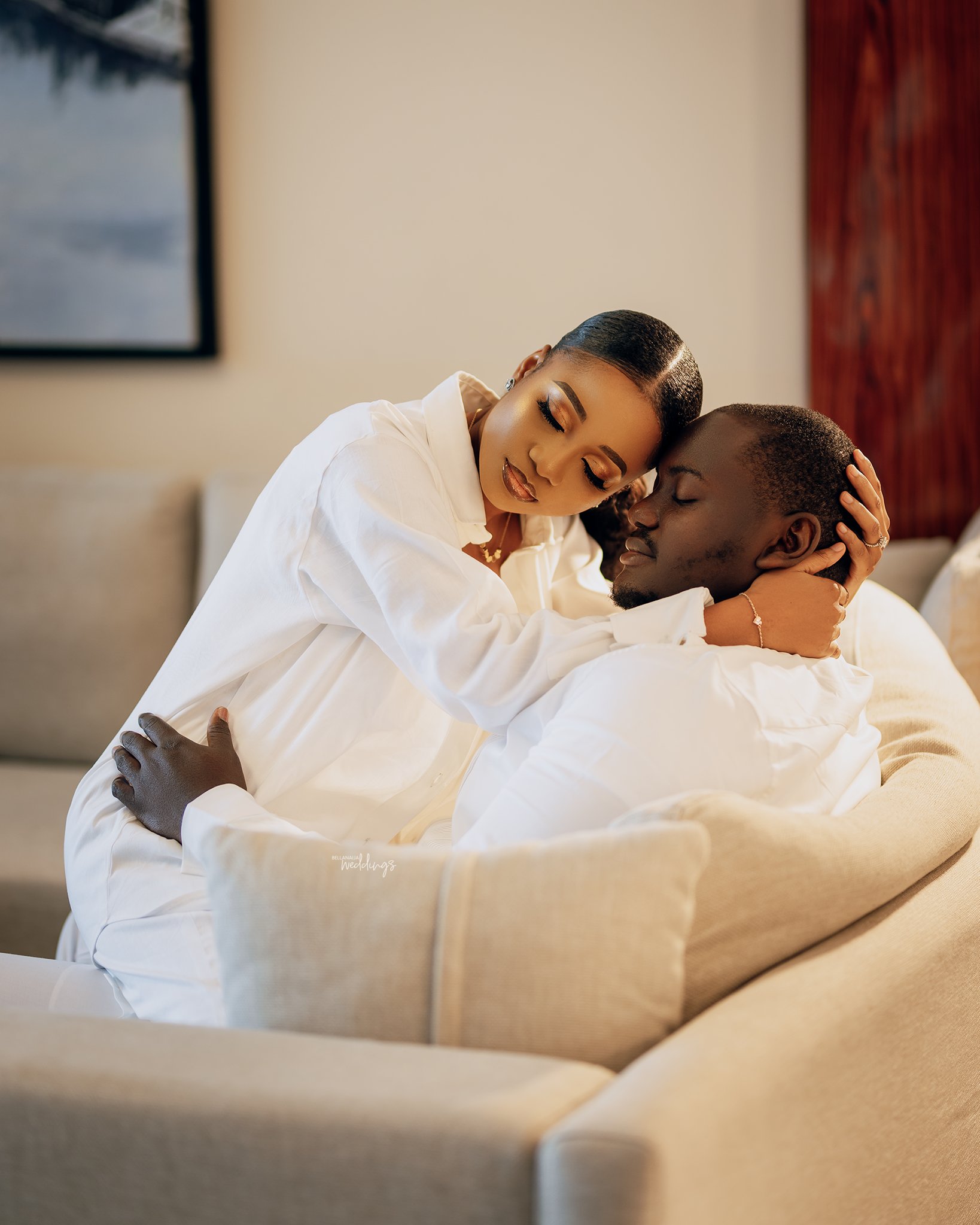 Love has no limits and it can find you anywhere. One minute you can be online doing some research about a company and the next, love tells you "Hello". Today is all about Nimi and Tolu who found love on LinkedIn. Yes! you heard us right. 😅
It all began when Nimi reached out to Tolu to get a piece of information about his employer. It was all cordial and professional until cupid did its sweet magic! They got to bond over the Covid pandemic and it was a swell time of lengthy conversations and car dates. Now, these sweethearts have decided to be together forever and their pre-wedding photos are proof that they are in love! The soft stares and sweet kisses are giving us all the butterflies. We can't get over how beautiful they look in all their photos and we know you will not want to stop scrolling through.
Enjoy their pre-wedding photos below: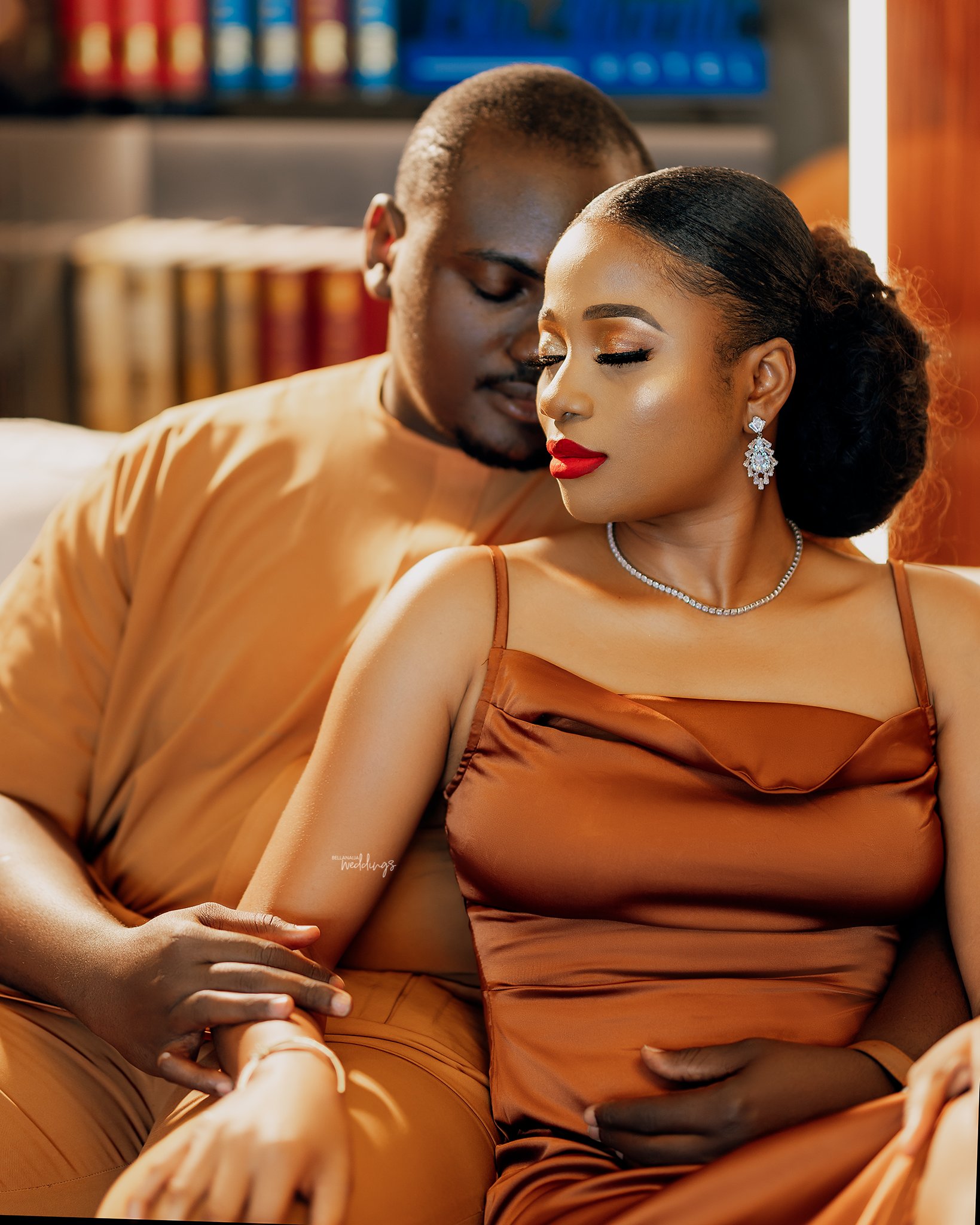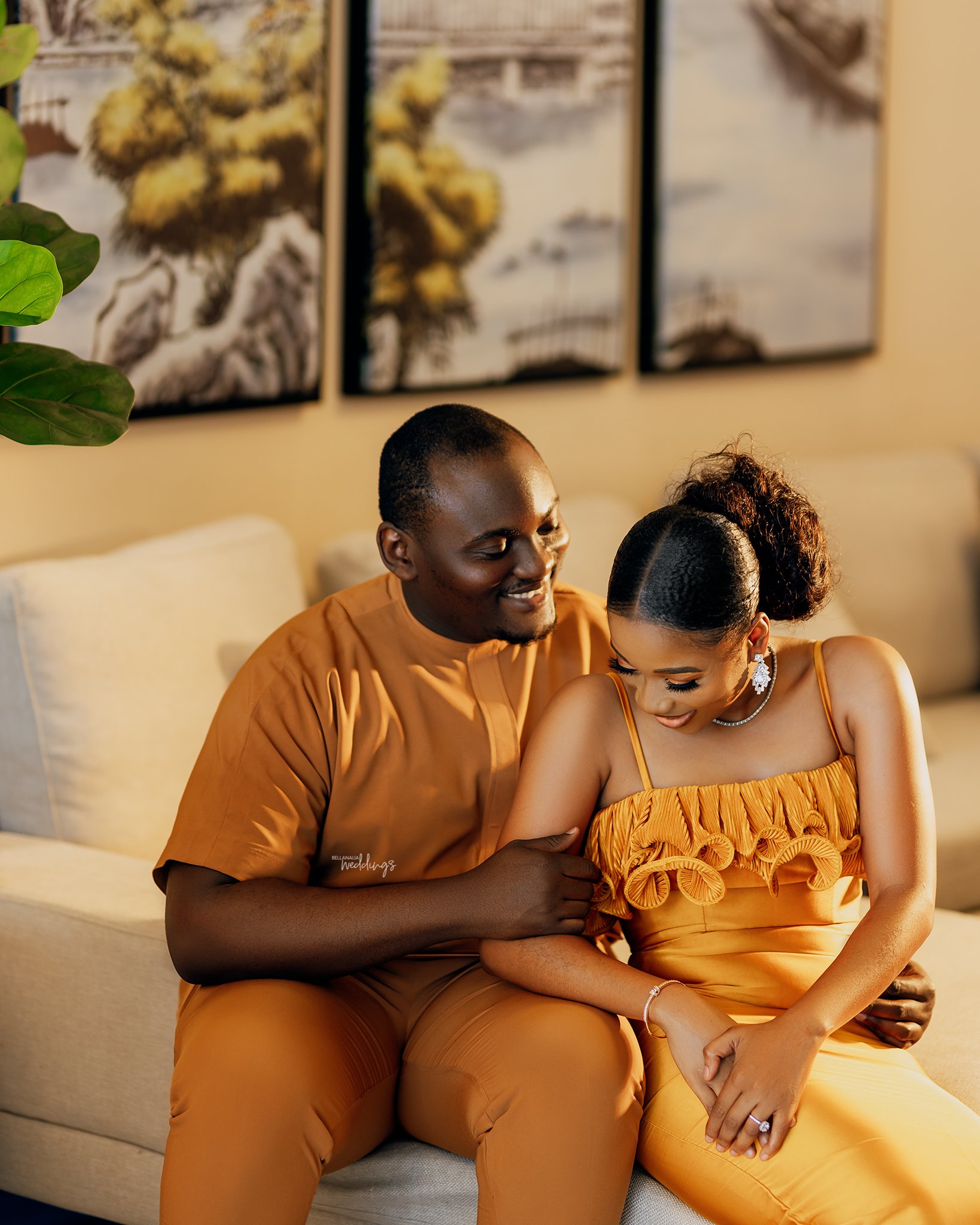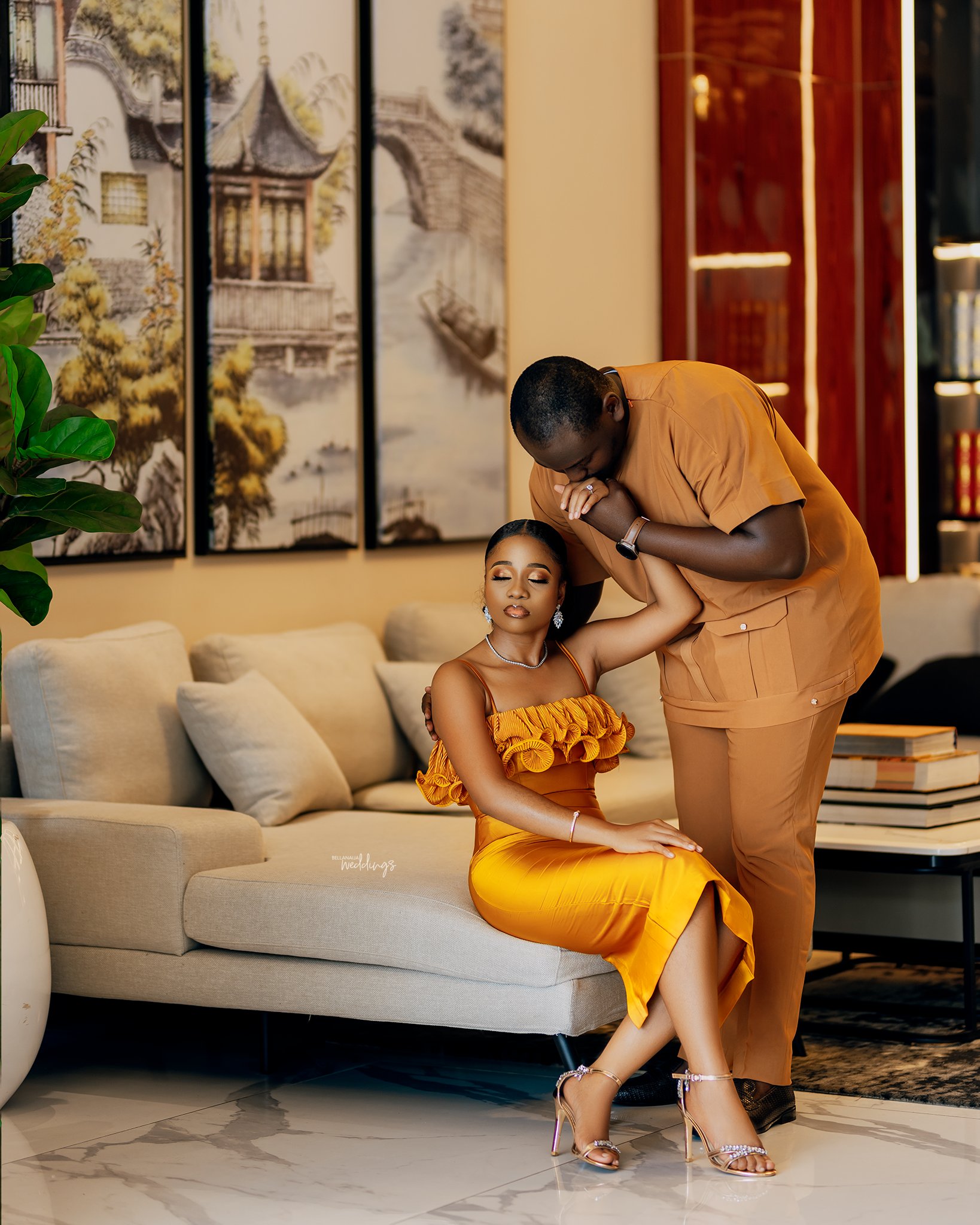 Their love story as shared by Nimi:
I was never the girl that imagined every detail of her wedding. I was a 'tomboy' and couldn't understand when people talk about their future weddings. Not that there is anything wrong with it, but this was scary to me because it seemed like so much pressure on just one day of my life. However, devoid of external opinions and expectations, I knew when the time comes, I will know.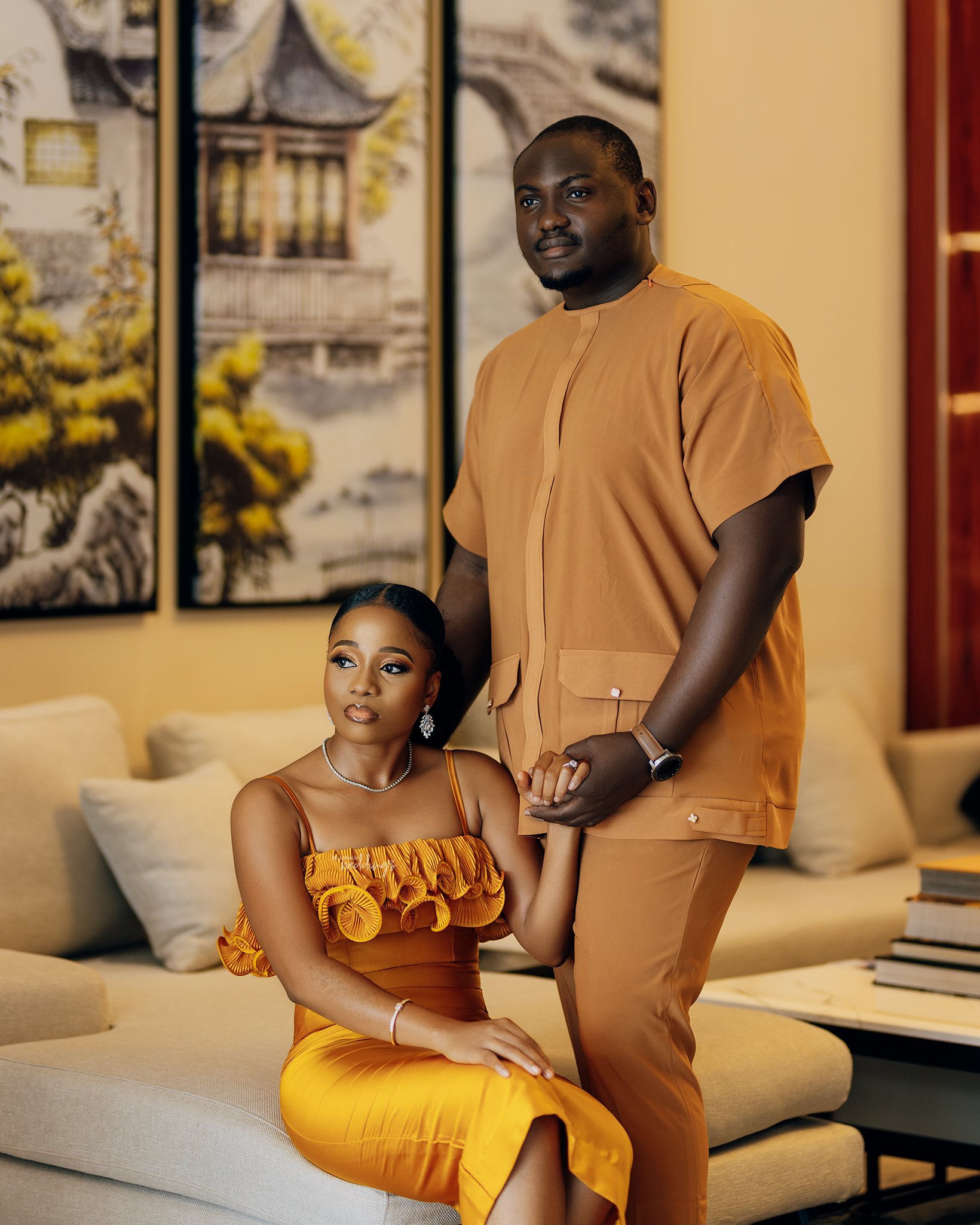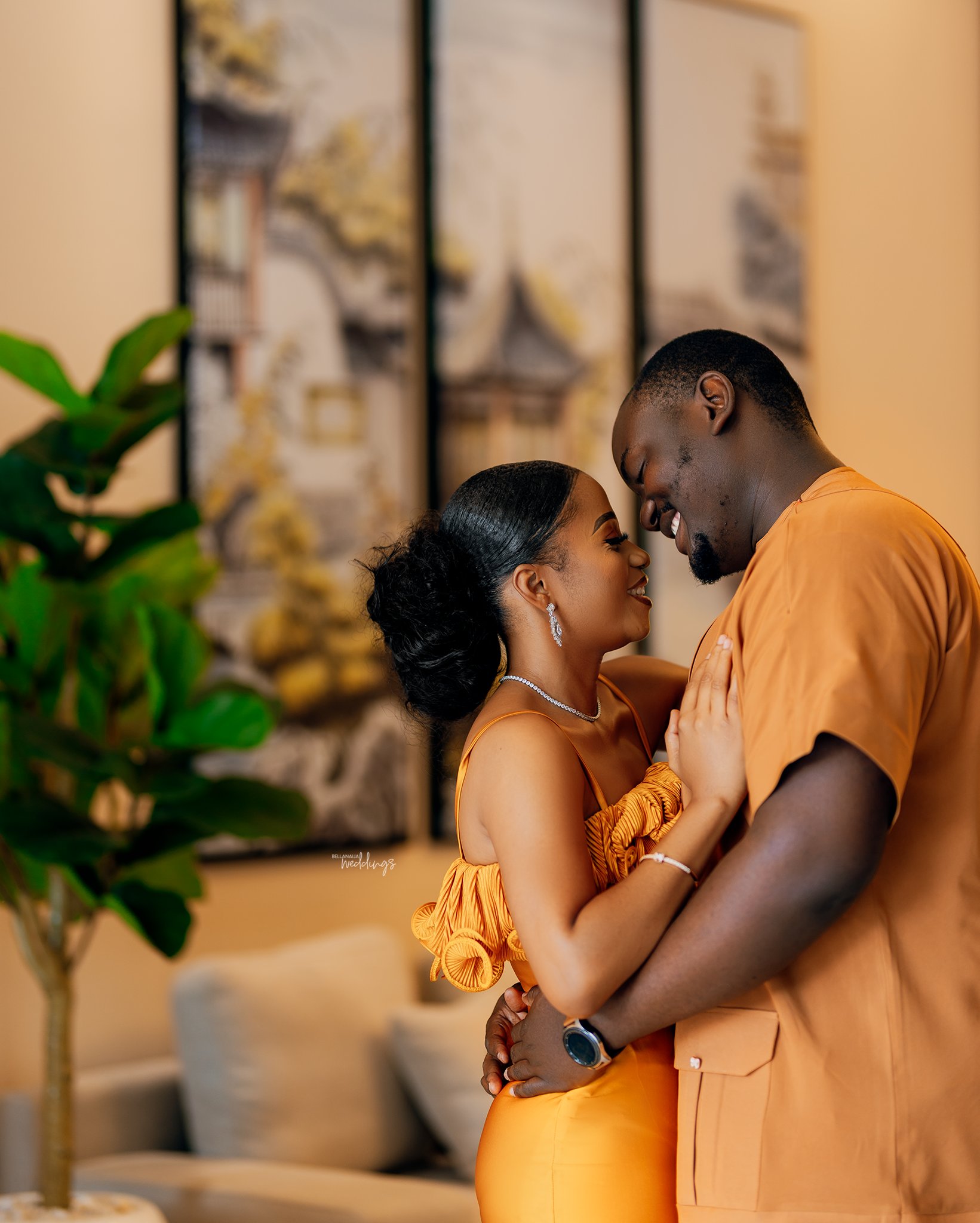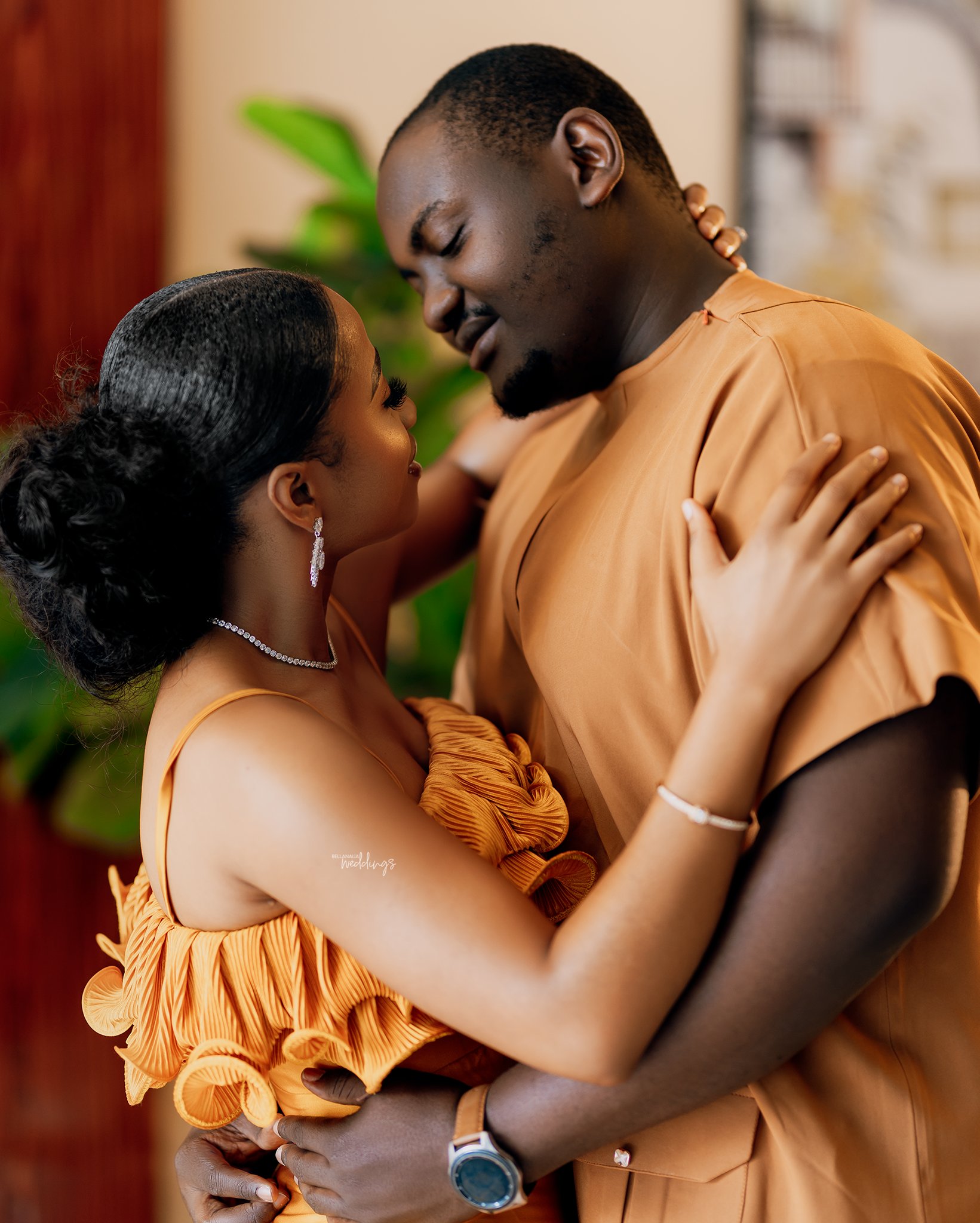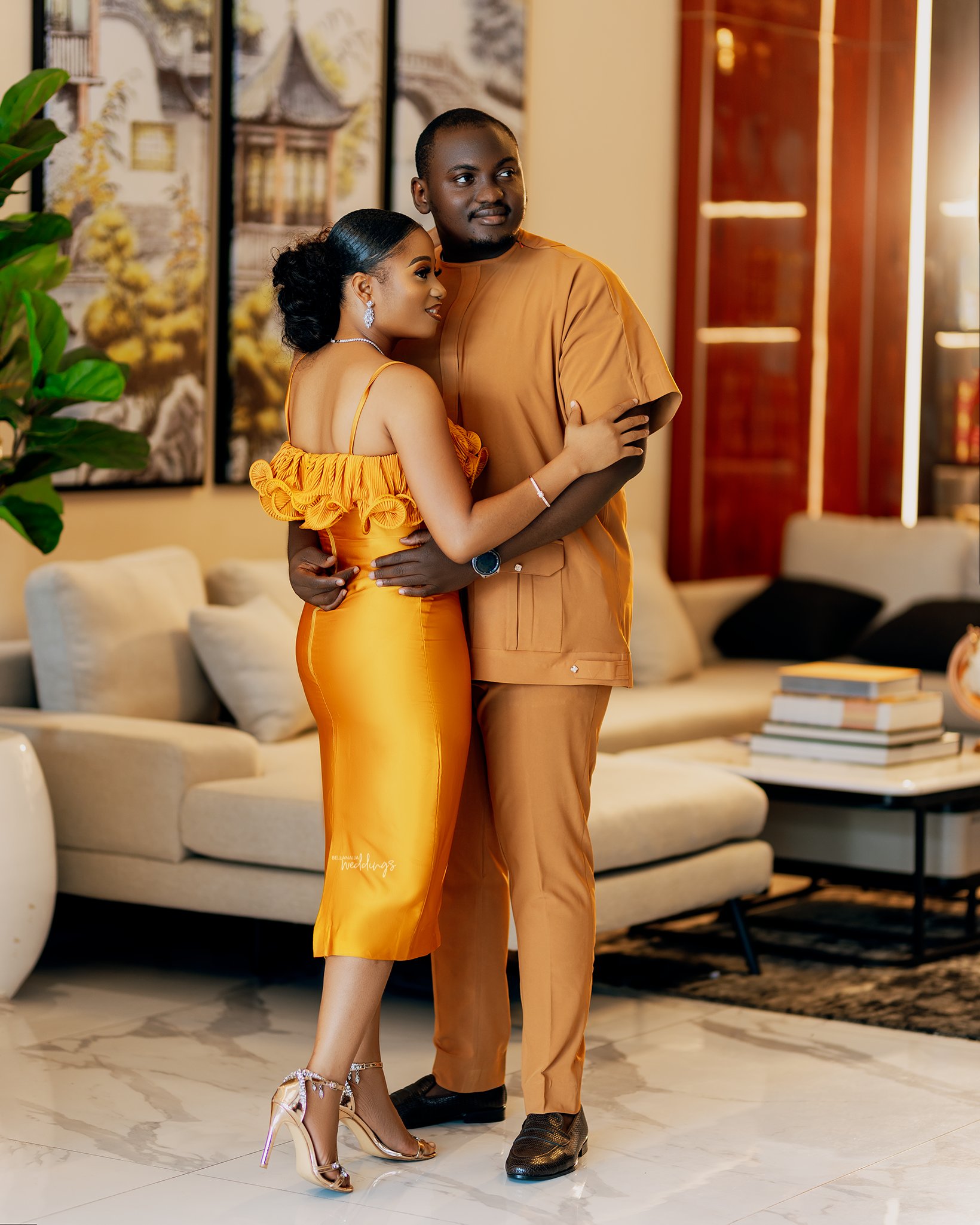 Tolu happened to me, he personified the meaning of love and is a man and more. I was the first to reach out to Tolu via LinkedIn (I don't like him telling people this) lol. Although we started talking professionally, I intended to get certain information about his employer. We transcended from LinkedIn to WhatsApp and here we are. Tolu took his shot and did not miss.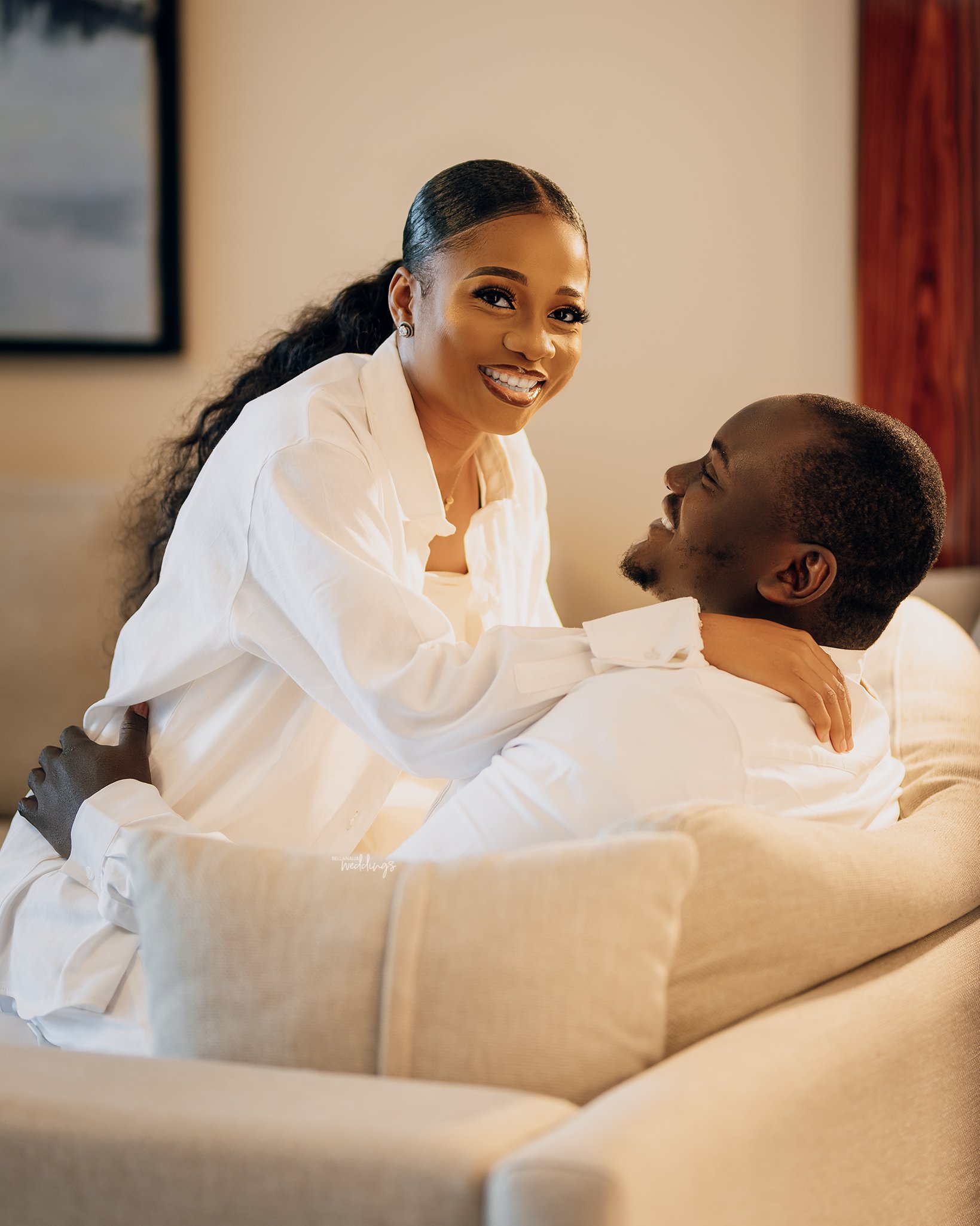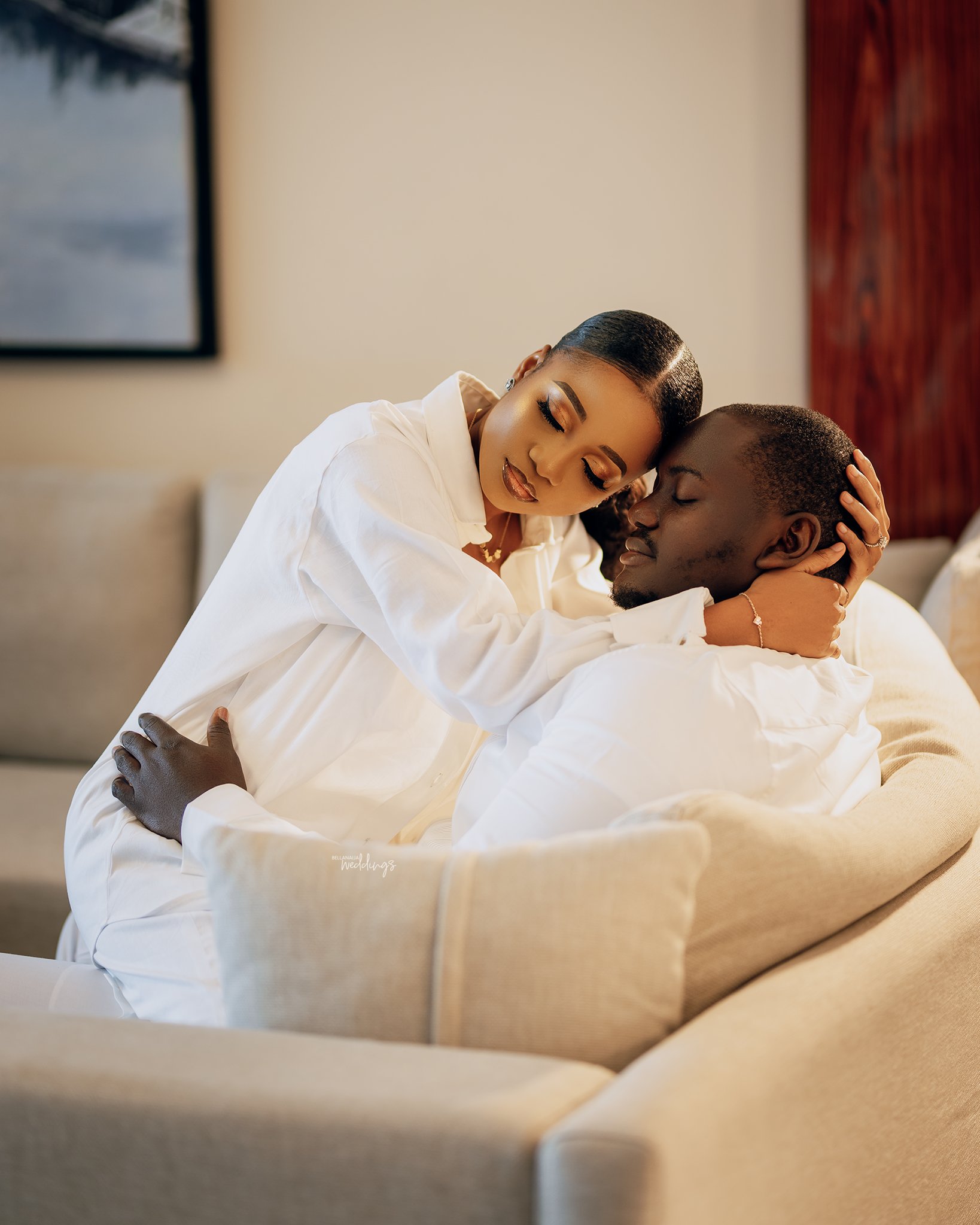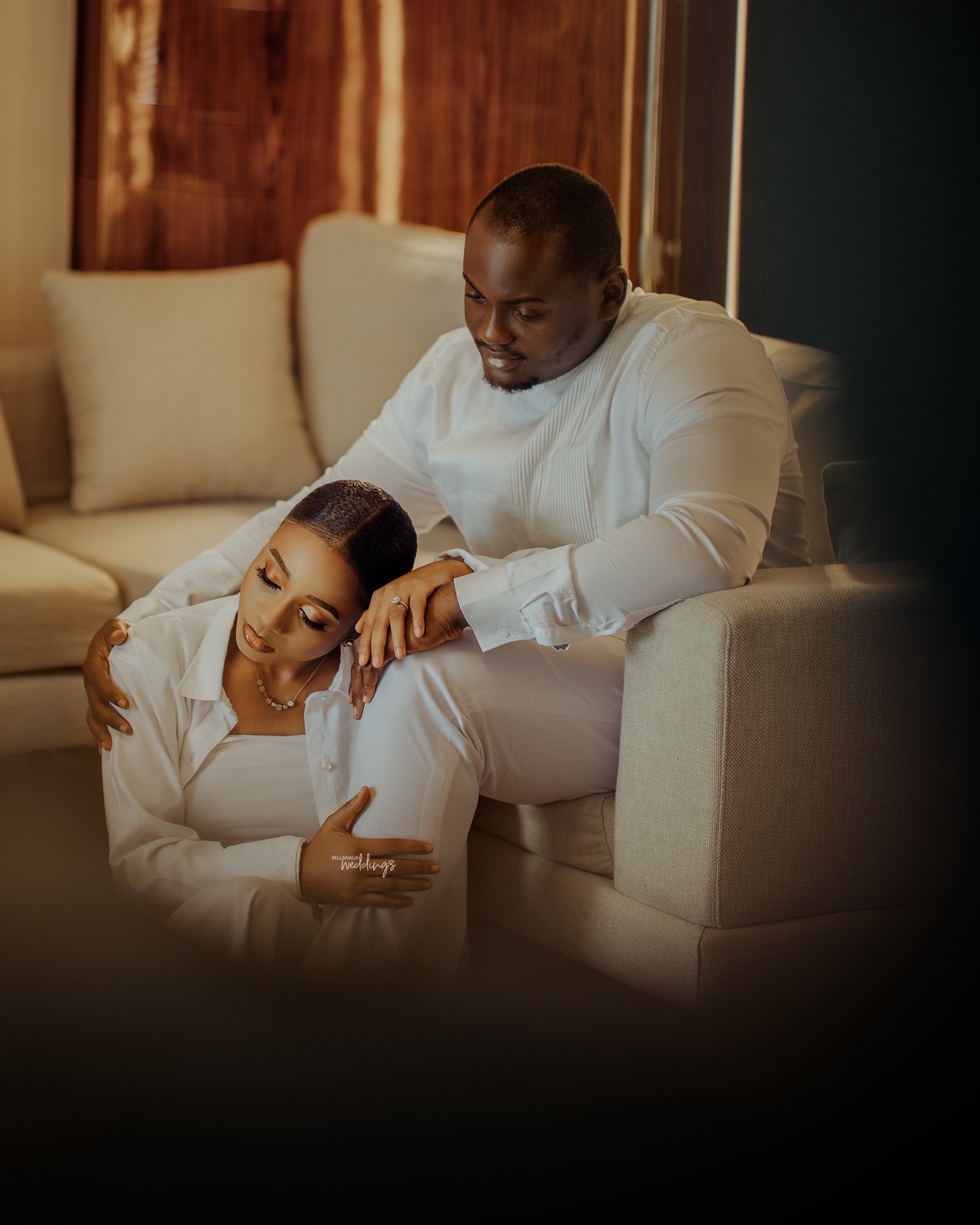 The first time I heard his voice, I was instantly attracted 'I felt peace' but comported myself because there are other qualities I needed to discern before hormones start clouding my judgment. Although, now I tell him I don't hear the huskiness in his voice anymore (he claims it is 'see finish' lol).  We spoke for long hours during the COVID lockdown and the stillness of the world gave us so much time to know each other. It felt like we knew each other for years. At times, we find ourselves saying 'we are racing against time'. But deep down we knew this was God's perfect timing for us. No long love story here, I found love when I wasn't searching and I am happy to spend forever with my Babycakes 'Tolu'.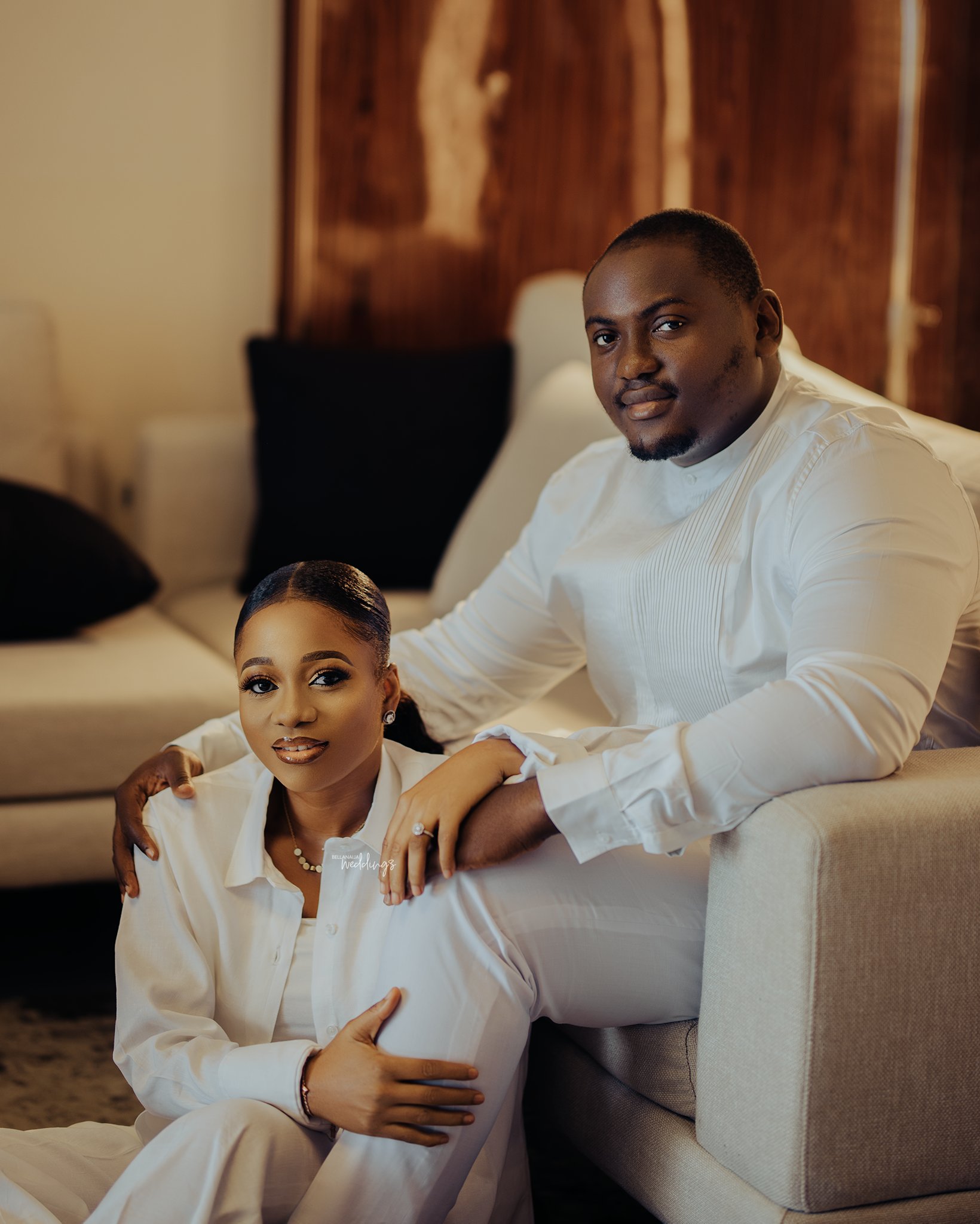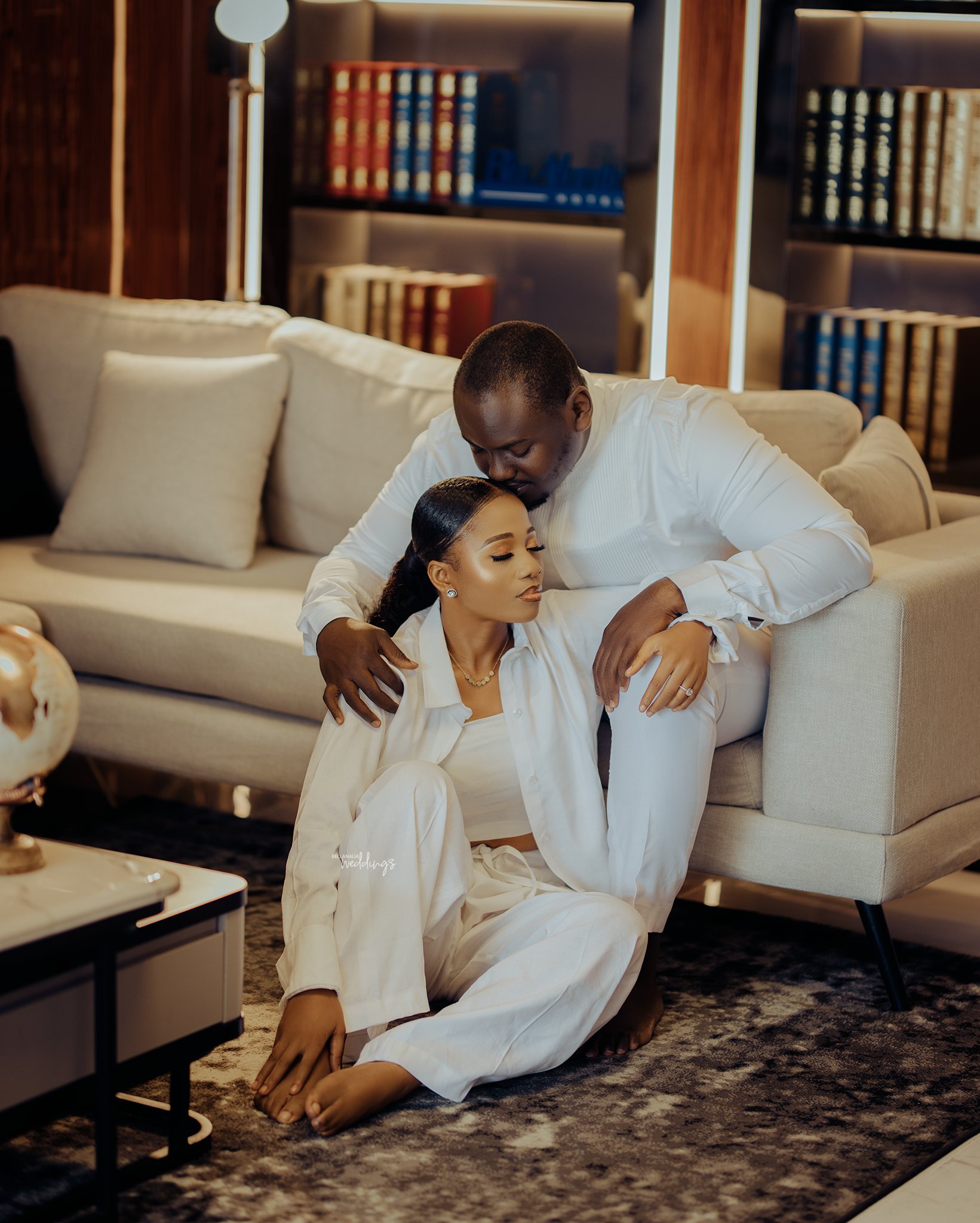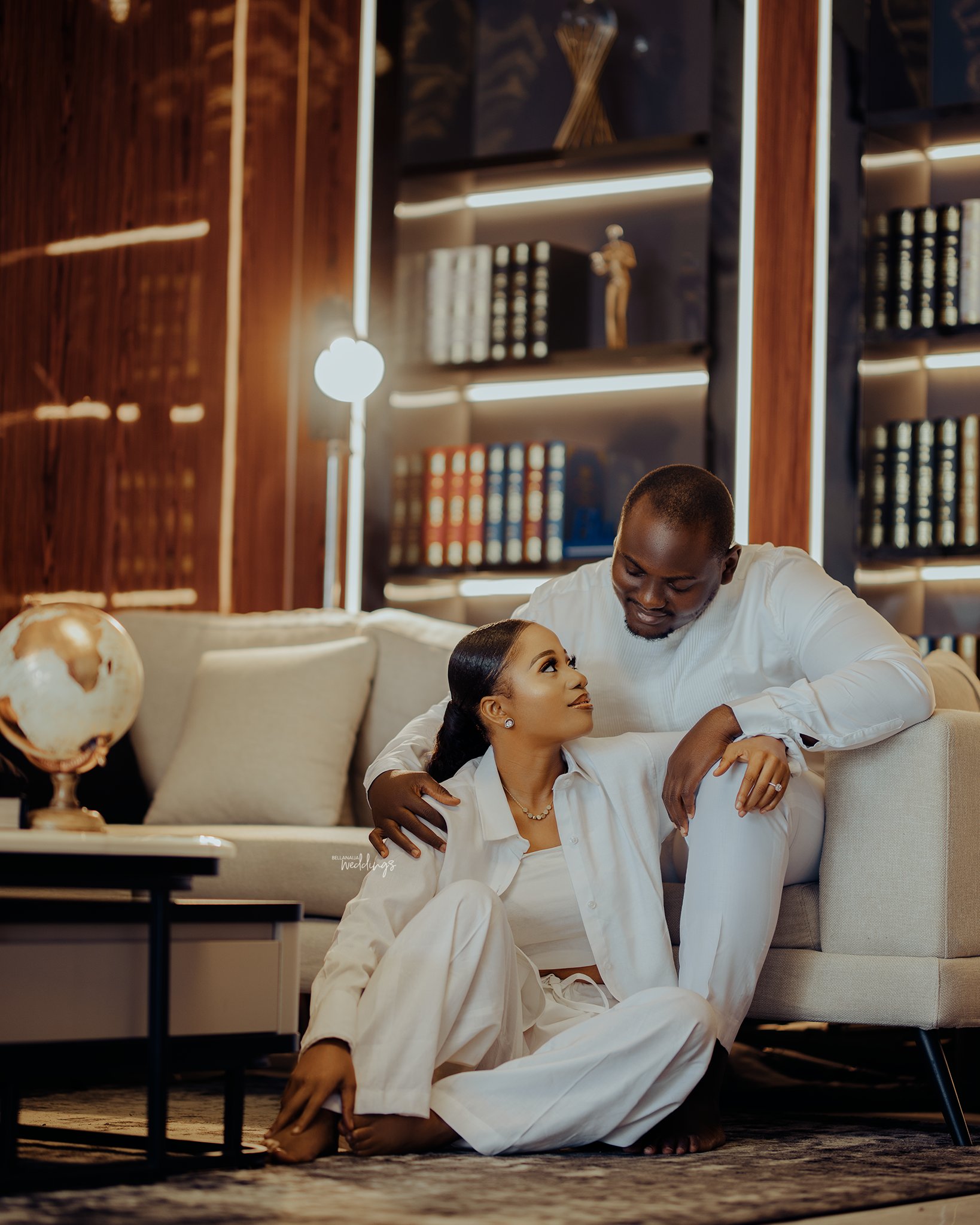 Their love story as shared by Tolu:
I met my baby on LinkedIn in December 2019, although we didn't officially start speaking till  January 2020. the conversation started professionally, and then I requested we speak on WhatsApp,  given I was slow in responding on LinkedIn.  She did Shakara before she reached out on WhatsApp sha. We got talking and left professional things aside after a while.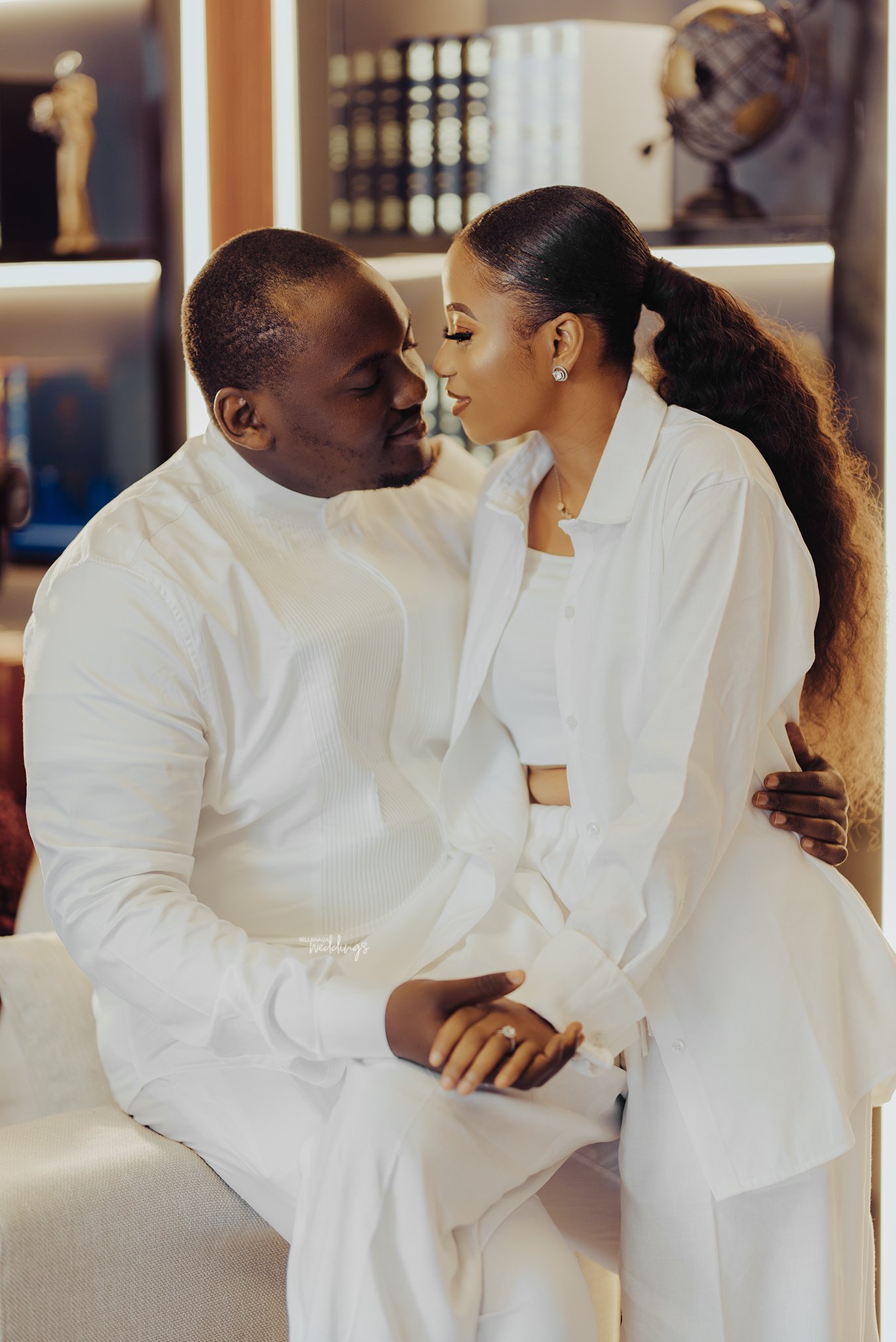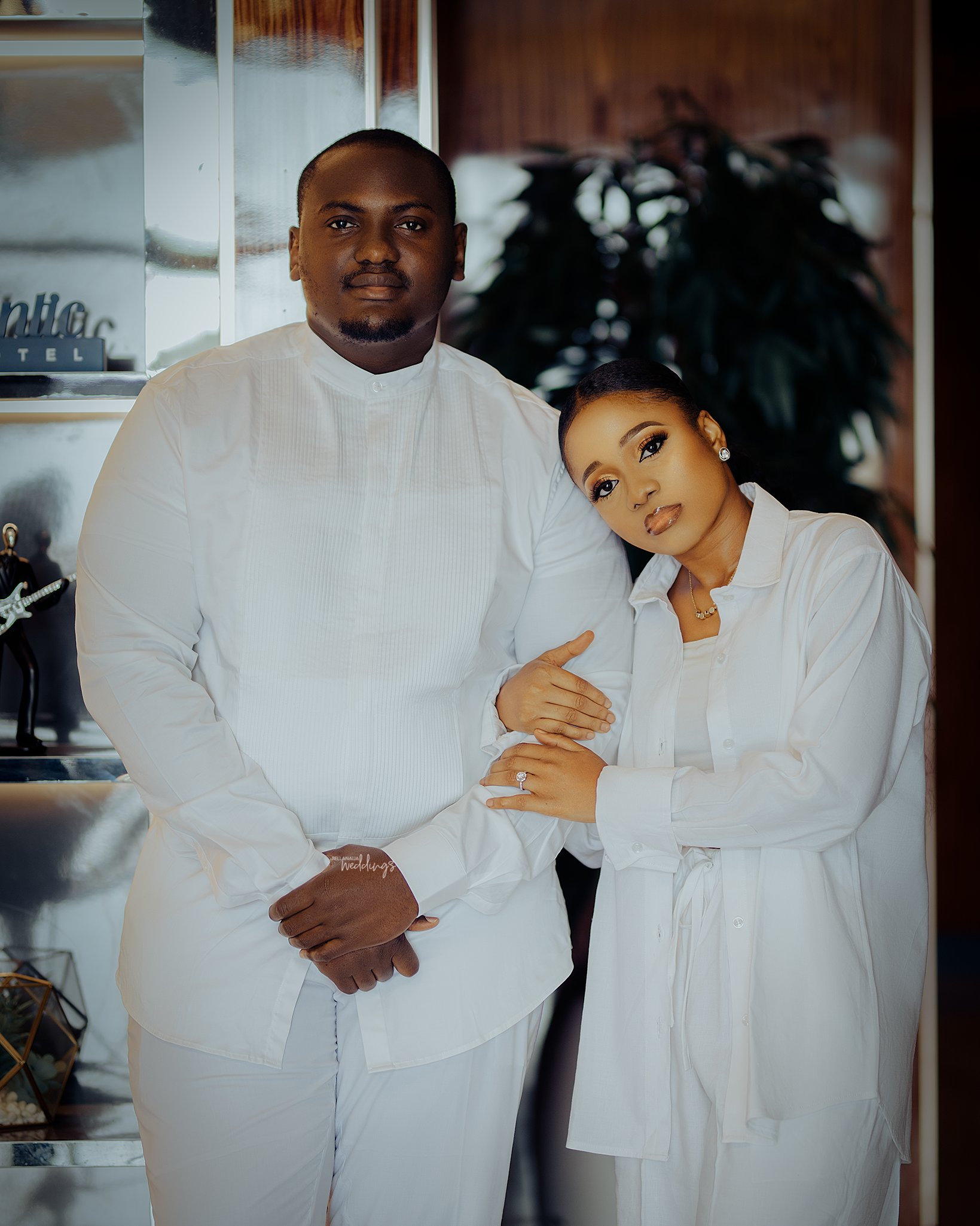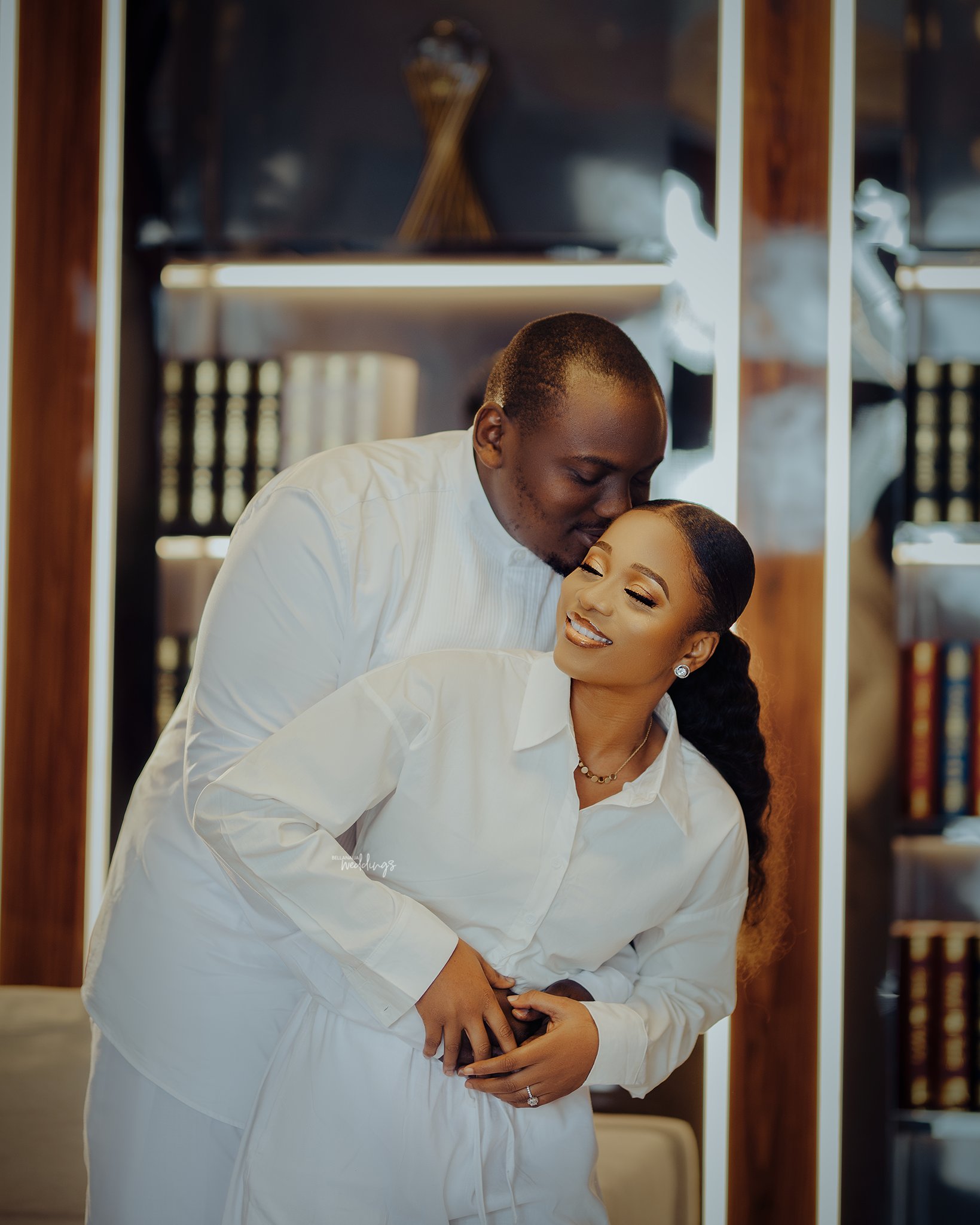 I was enjoying my conversations with her and started falling pretty fast. COVID happened, and then we would spend most hours together virtually (binge watch Netflix,  video calls, phone calls etc). We grew closer and the attraction grew stronger.  We navigated lockdown with car dates as restrictions were eased. I remember the 1st time we met in person. She was even more beautiful in person with popping brown melanin skin. I wanted someone I could settle down with me for life, and Nimi was perfect for me.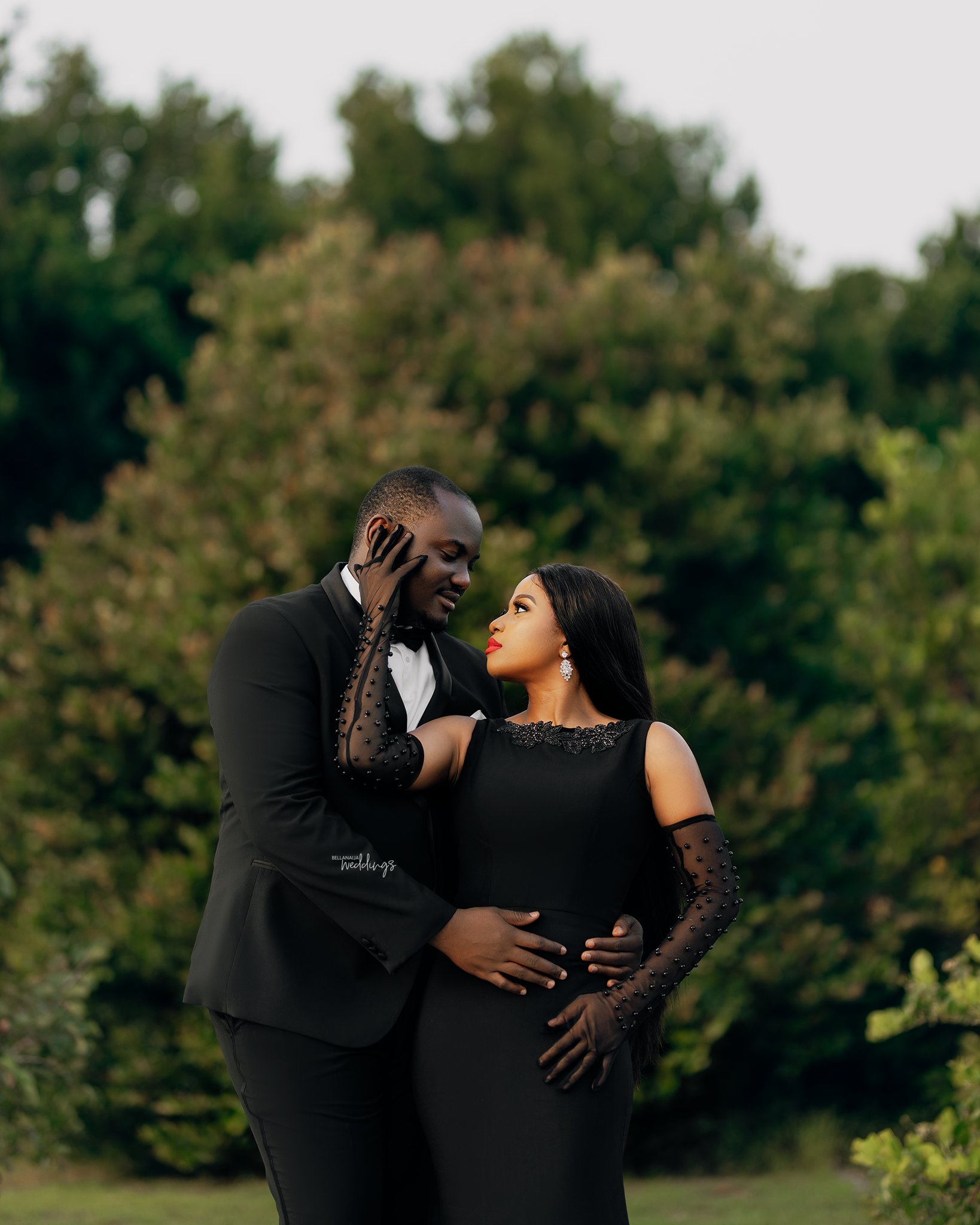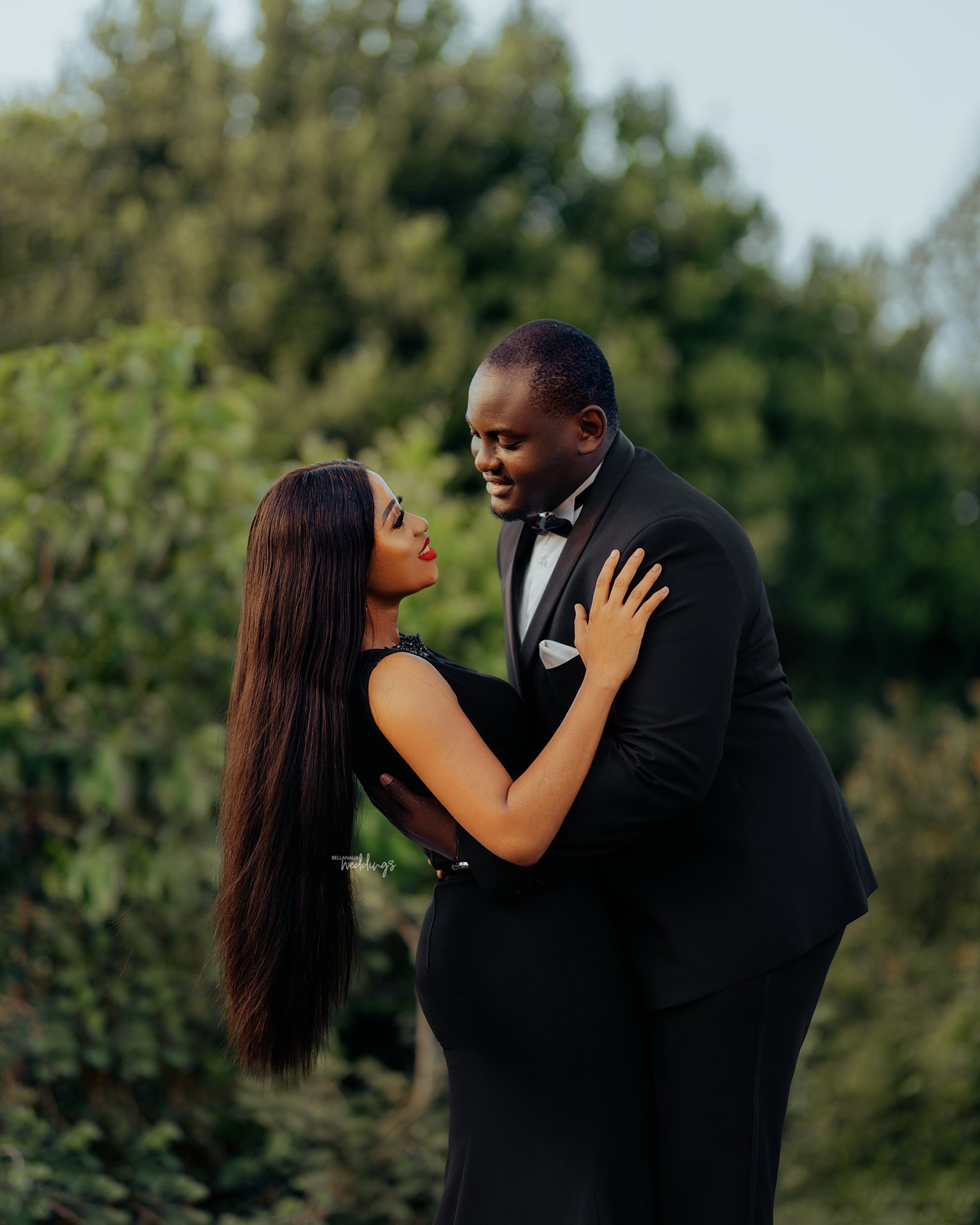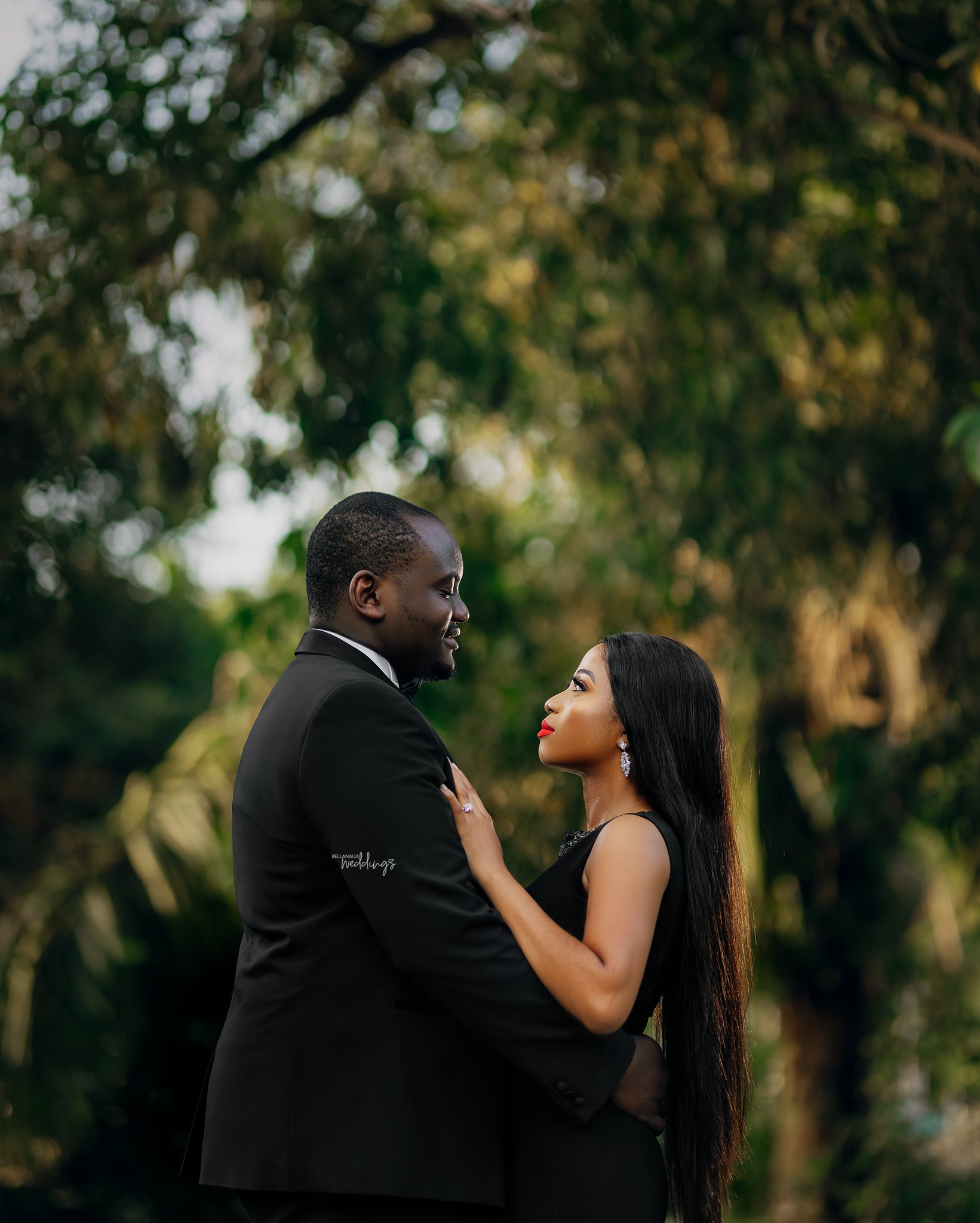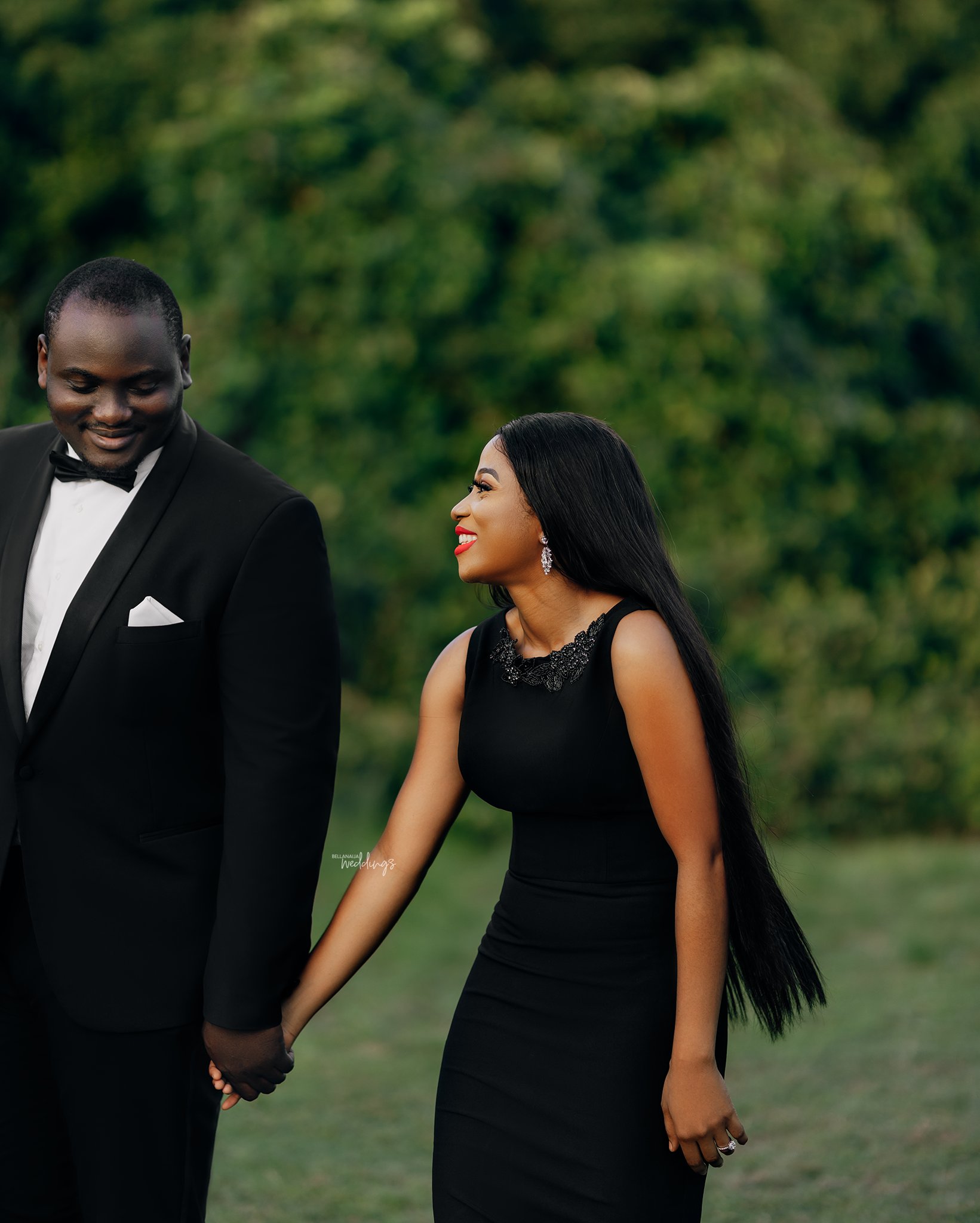 She's everything I  wanted- she personifies beauty (in & out), she's the smartest I know, confident, courageous,  supportive and an all-around superwoman. We have celebrated so many key milestones together, and I  look forward to celebrating even greater ones. She's been my key pillar of support since we met and I can't imagine doing life without her.  Whenever we tell the story about how we met, LinkedIn sounds strange to those listening;   we found love in a perfect place; I am super excited and can't wait to tie the knot with my forever lover. She's my 'queen and more'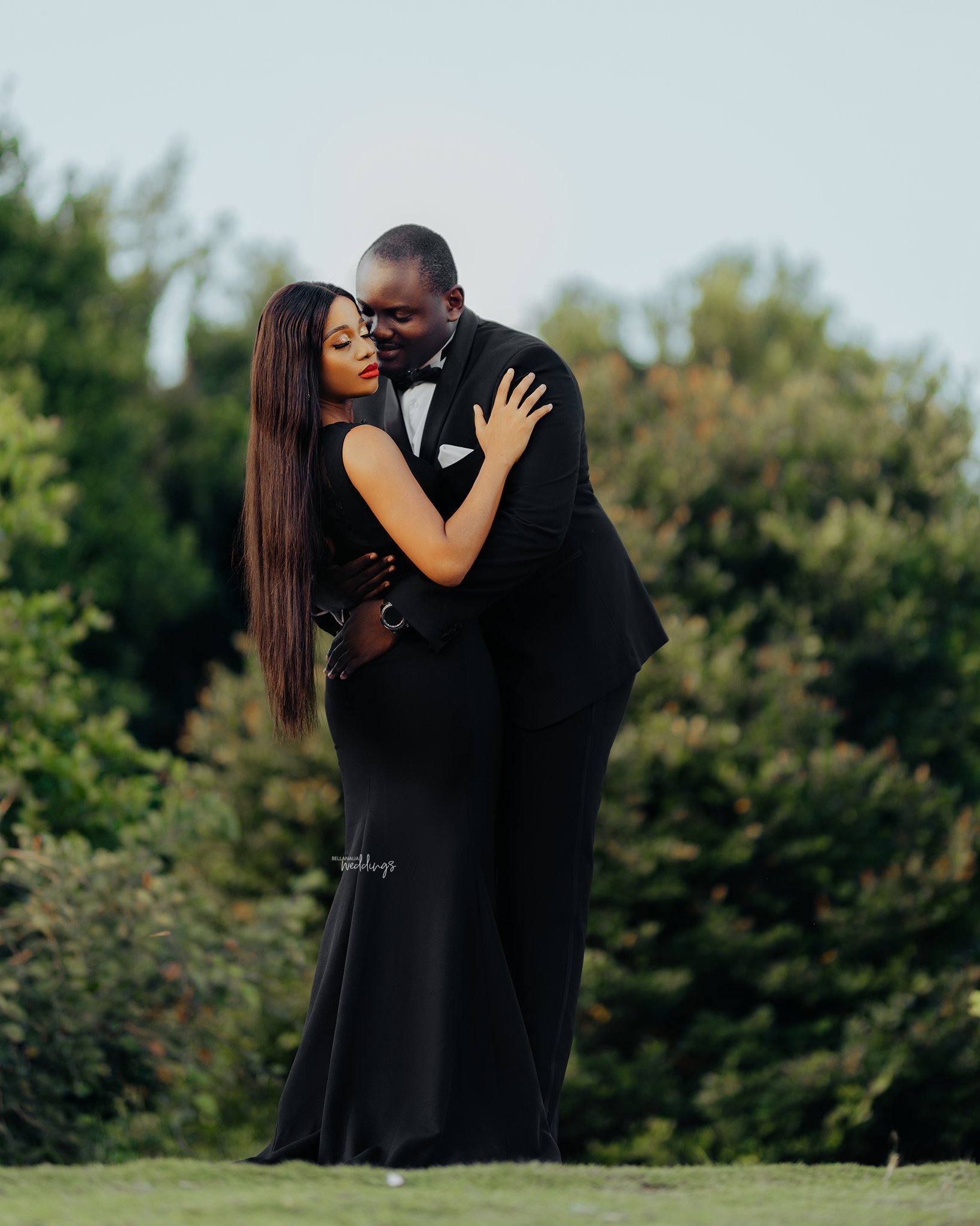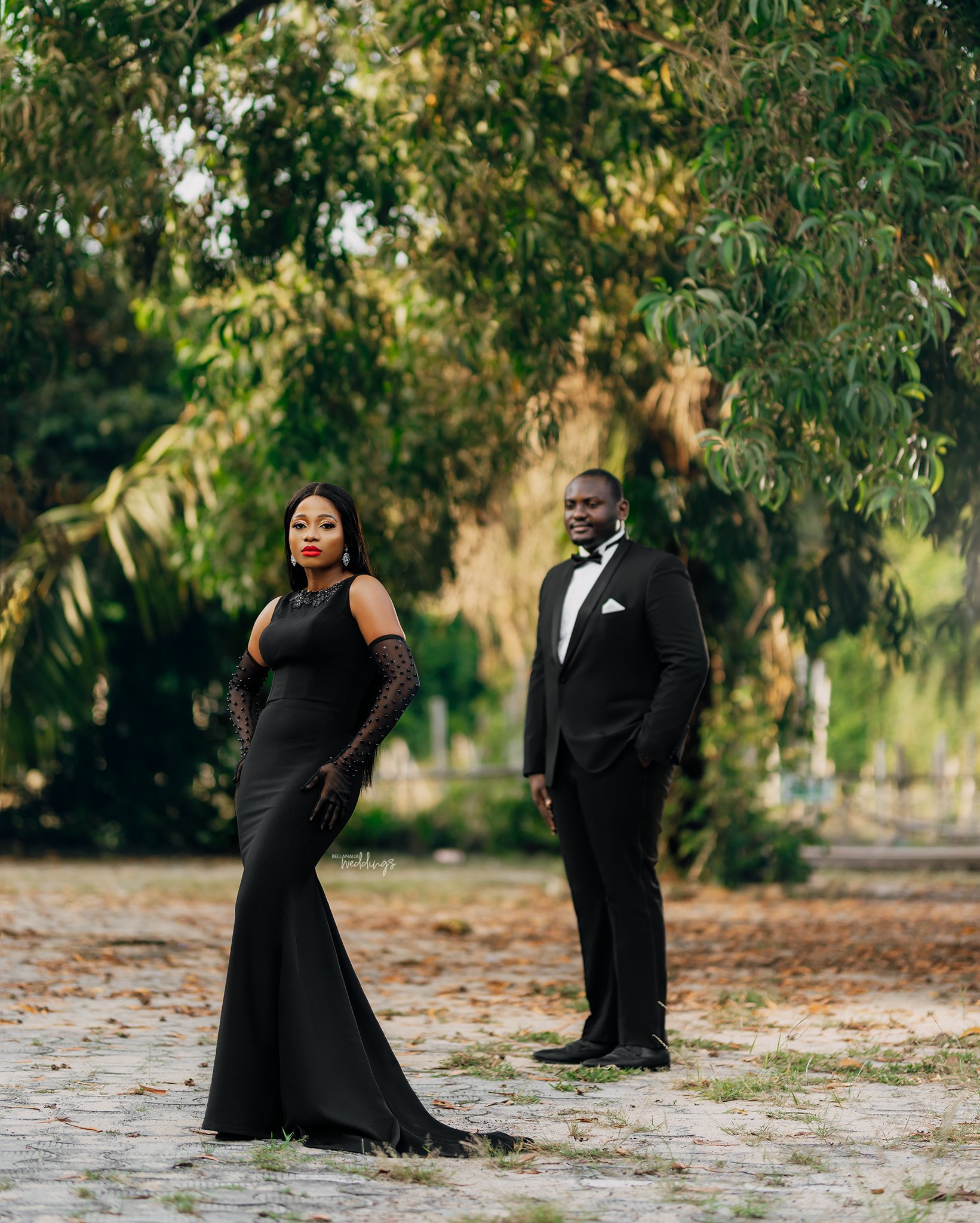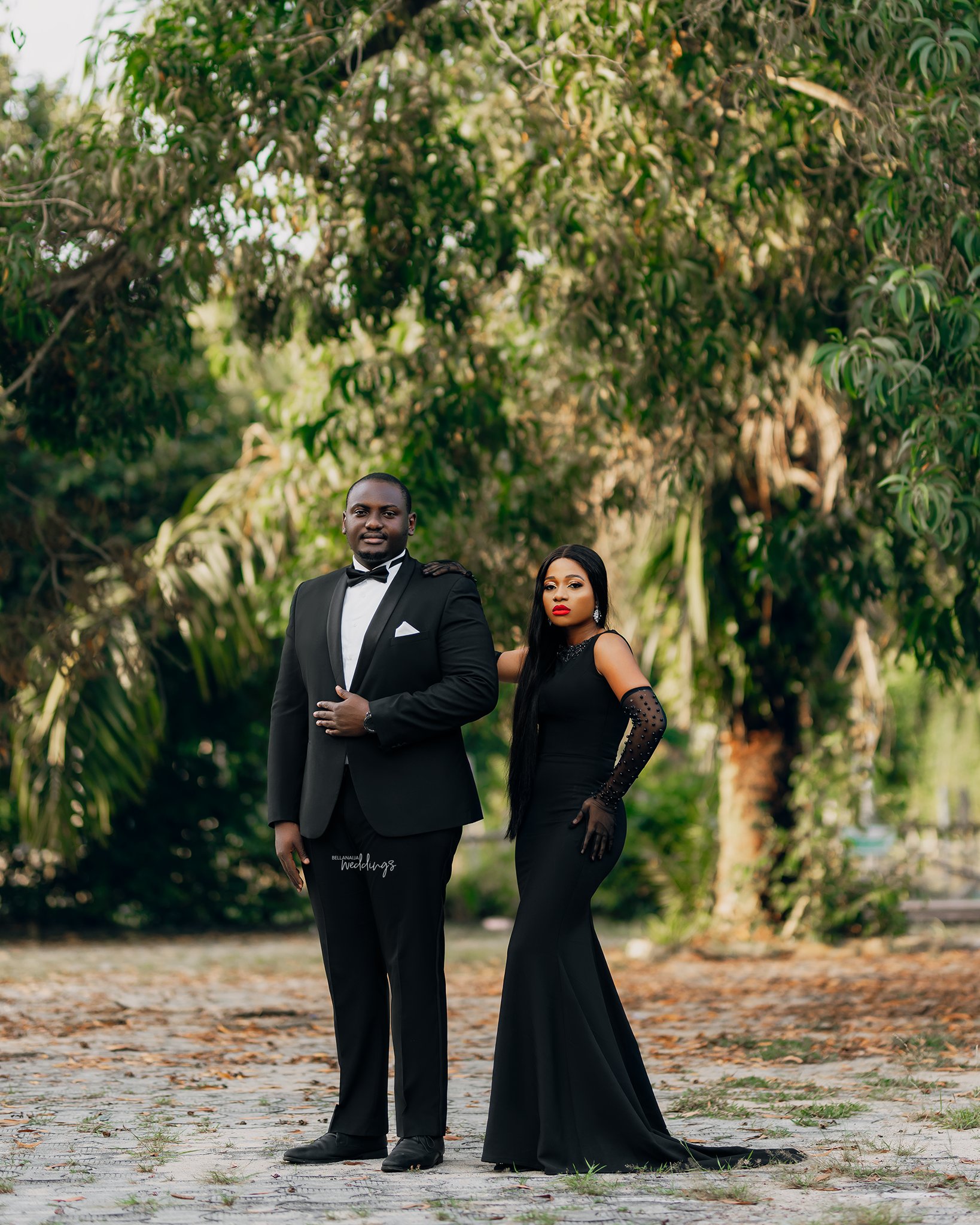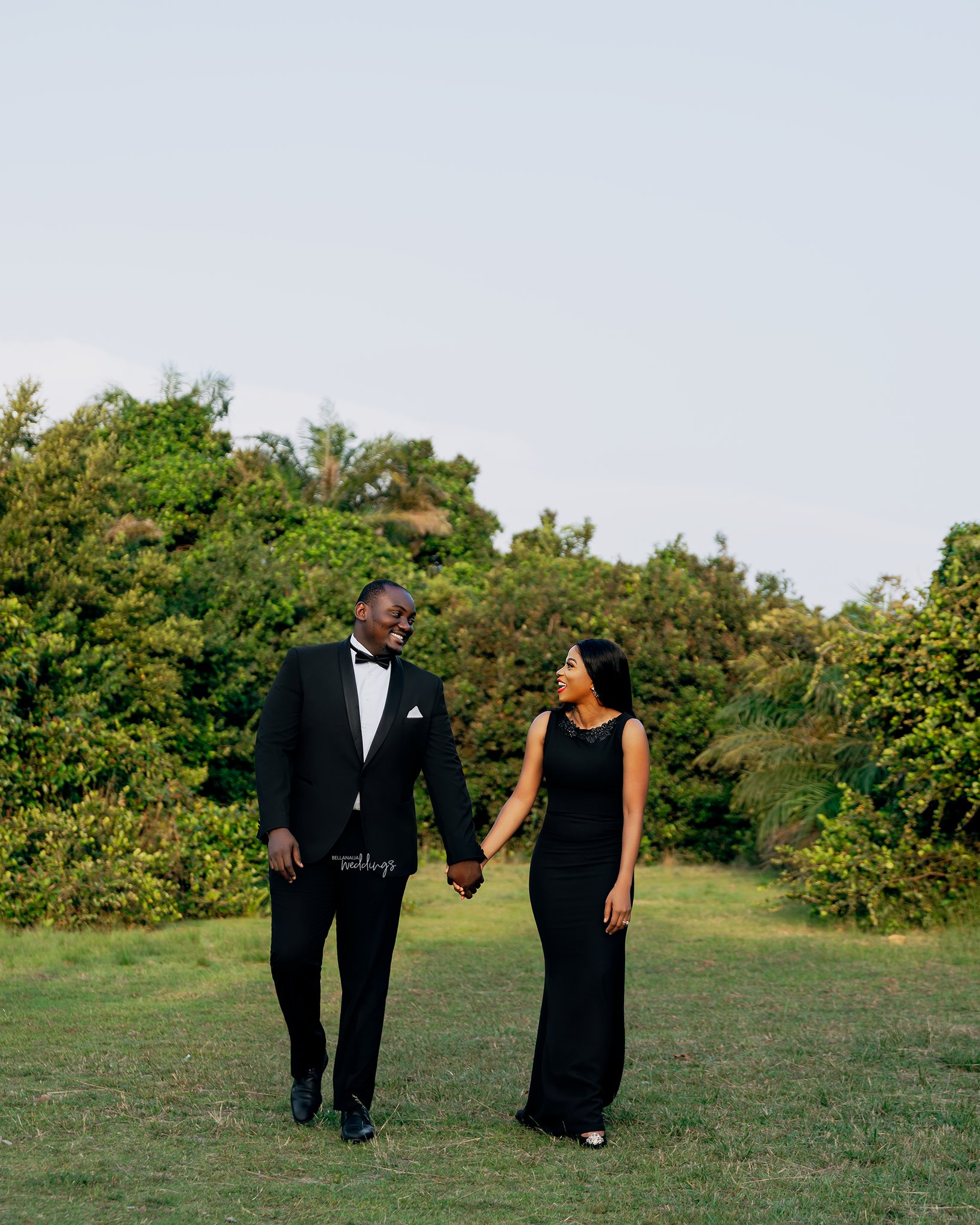 Credits
Bride: @nimijacks
Groom: @tolu_fila
Planner: @rubbiesevents
Photography: @c3pictures_gallery