If you will love to have a destination wedding, raise your hands. Now if your preferred location is Mauritius then you are in the right place.  Newlywed Vivienne had a beautiful destination wedding in Mauritius and she wants to share with us how she planned her big day. So let's take a ride with her, you can see her pre-wedding shoot and wedding here.
Hey guys! As earlier mentioned, I had a beautiful wedding in Mauritius and I really would like to share how I planned it with you.
Firstly, planning a wedding is not the easiest thing to do. It takes time, dedication and passion to have a successful wedding. I would most definitely consider myself a tremendous event planner along with my business partners. My company VN Events planned my traditional wedding in less than a month and it was one of the most beautiful weddings if I do say so myself.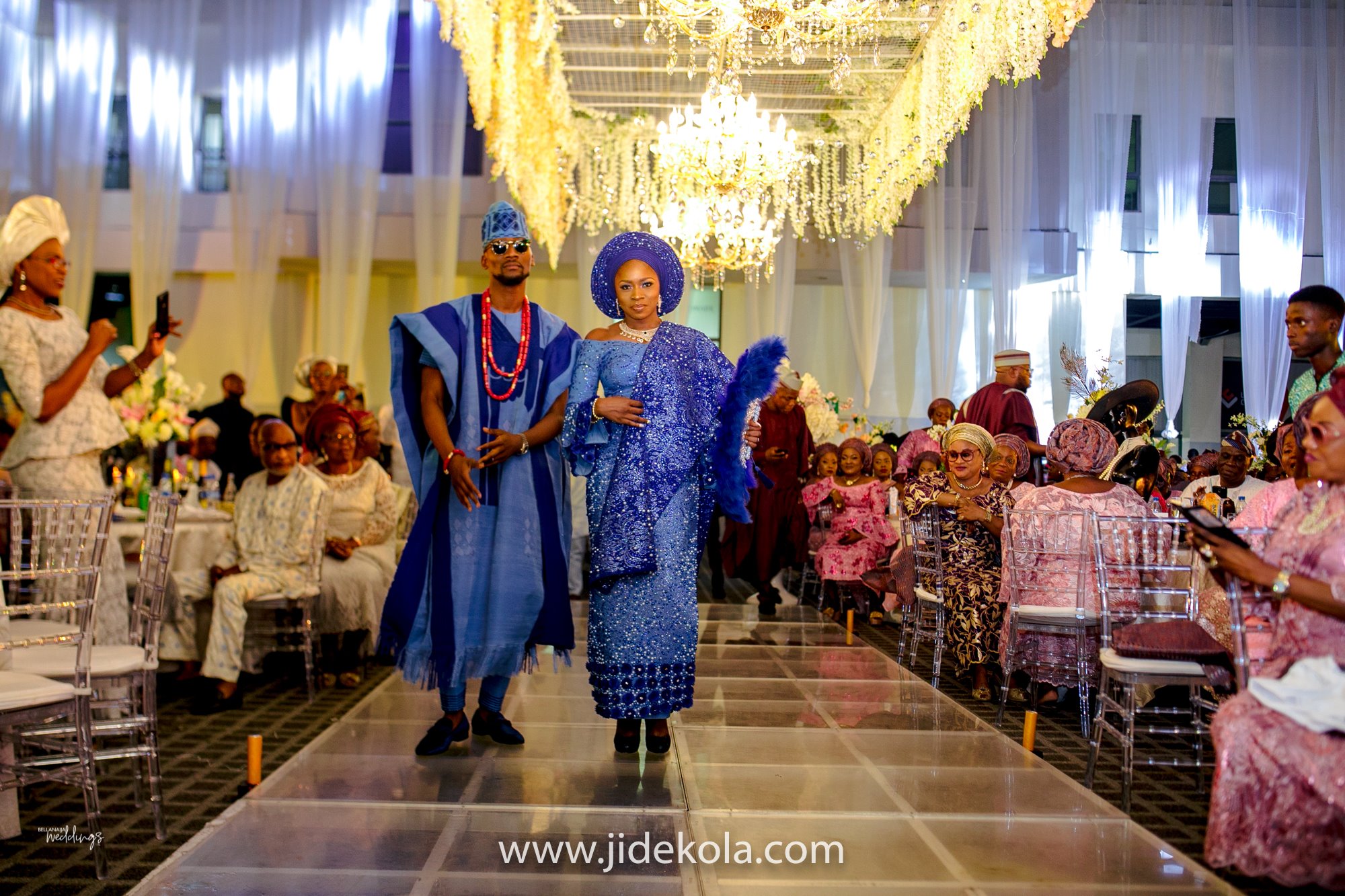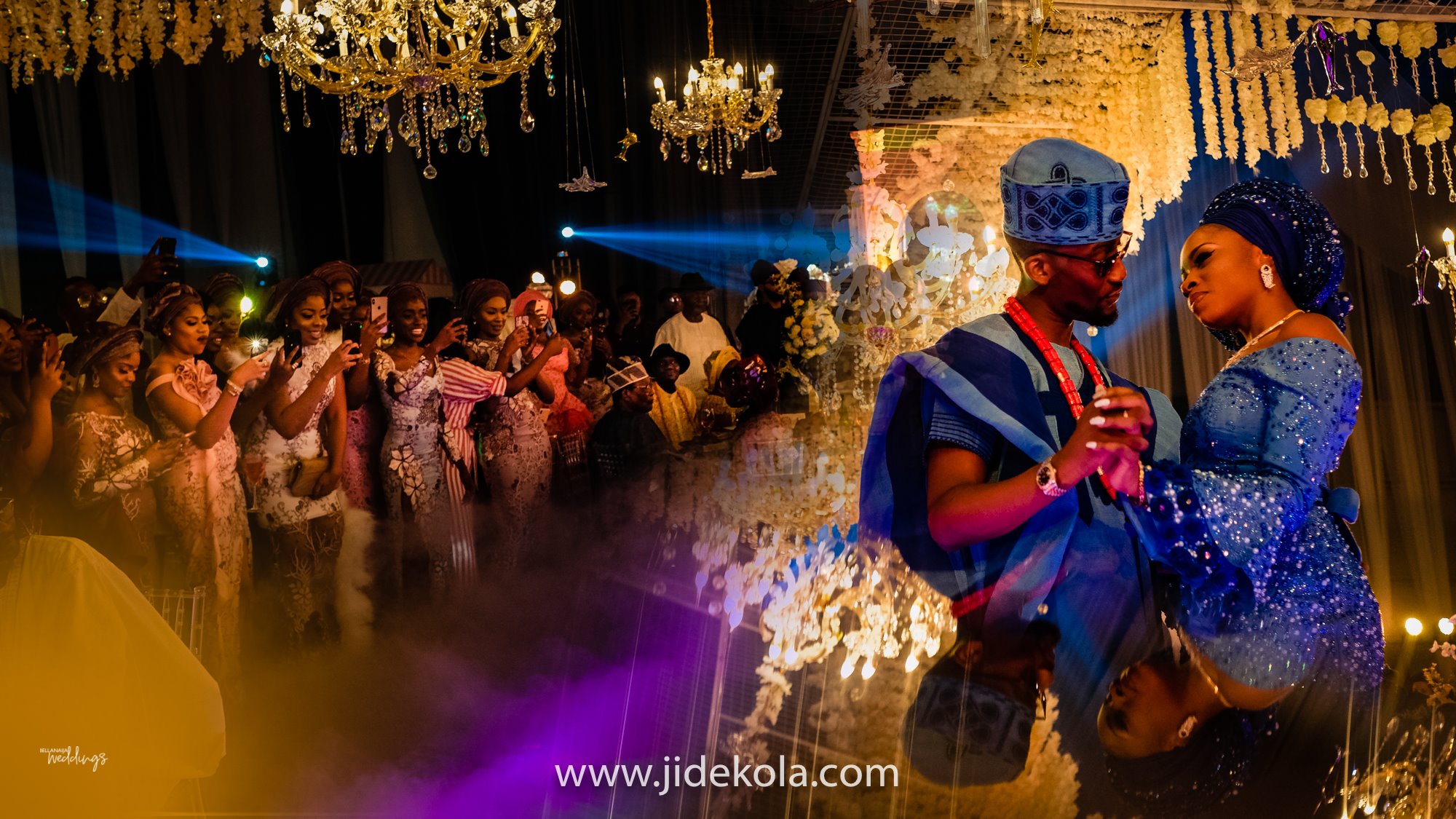 Pictures from her traditional wedding in Lagos, Nigeria.
However, planning a wedding in a country that you're not familiar with is an entirely different ball game. One of the sole reasons why people have destination weddings is to minimize the guest list and for a more intimate gathering celebrating love with family and very close friends. My experience planning my destination wedding in Mauritius was one for the books. I started planning my wedding 3 months before the big day only because I was in New York taking a course. As the planning commenced, the first thing I had to do was:
Get a location
I browsed through various resorts in Mauritius until I found Hilton Resort and spa and I knew that was it for me. The scenery was breathtakingly beautiful and because they have an in house planning team that executed a lot of weddings and events, I knew I was in good hands. As the days went by I would send them pictures of my ideal wedding decors and arrangements and they would send me quotations with vendors they had worked with. One of the most important things you need to know when choosing a location for your wedding in Mauritius is to choose a hotel or resort that is very familiar with weddings because communication is pretty hard with the natives as English isn't their first language.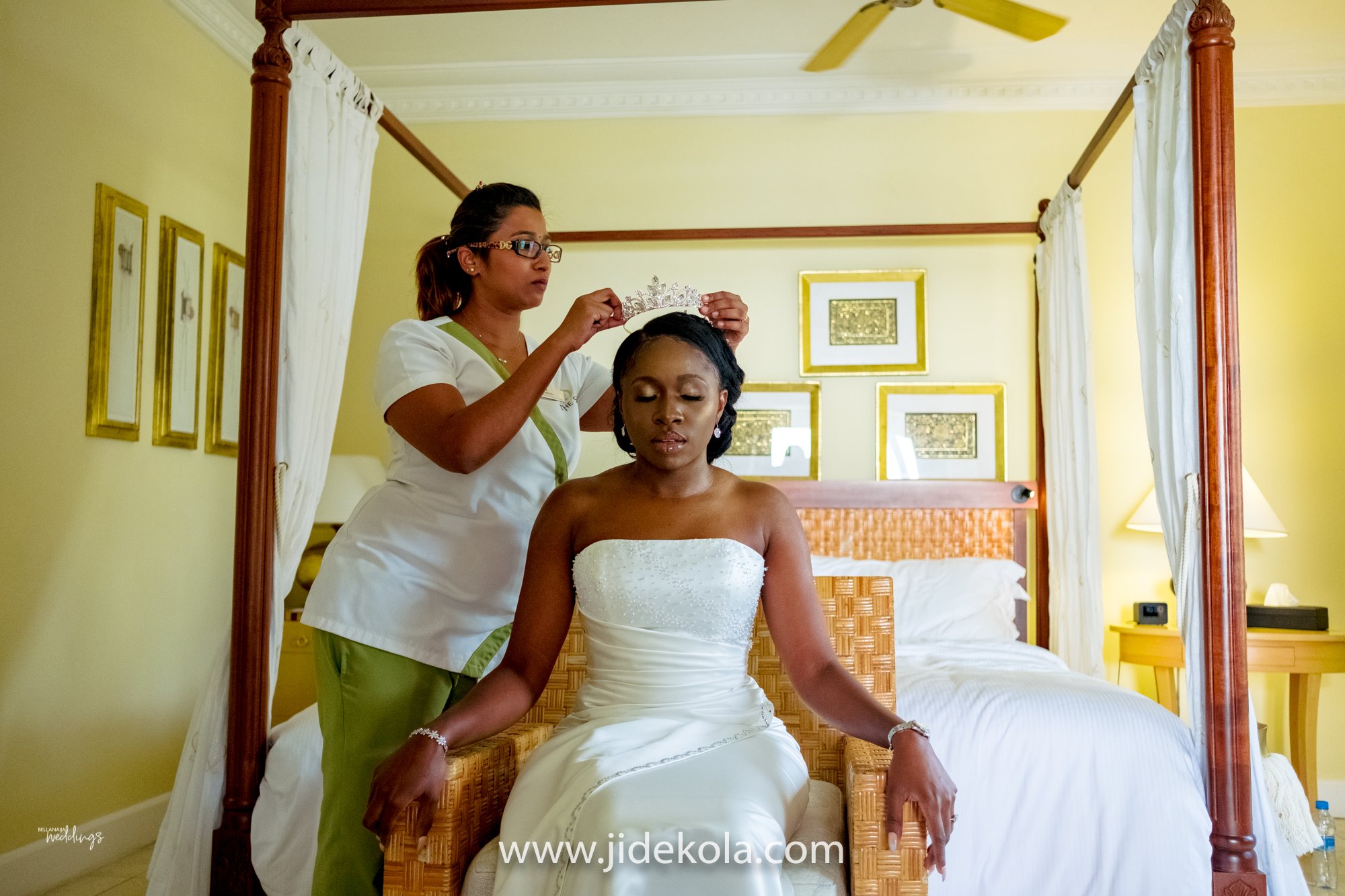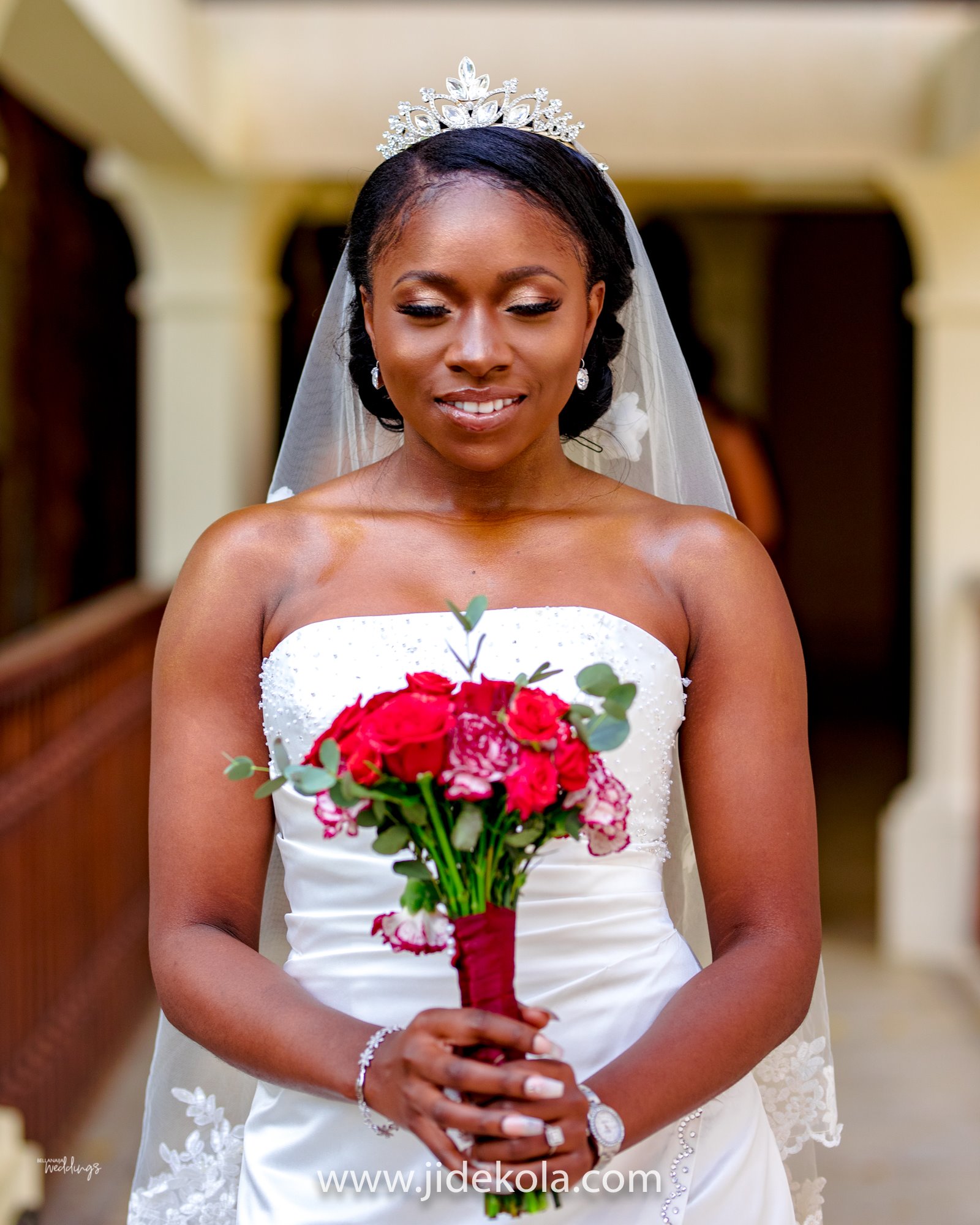 Another advice I will give to brides will be to visit the venue ahead of time if they can afford too. I flew down to Mauritius a day before my wedding which was the same day as my dress rehearsal and guess what? The pressure was real. Luckily my parents were there a week ahead to help put things in place but nevertheless, you should be there at least one week before your wedding, to make sure everything is good and ready and to meet up with your vendors and solidify all your plans.
Weather
The weather in Mauritius is mostly always nice but from the end of May, the weather gets quite cold. It is important that you consider the time of the year and the weather situation at the time planned.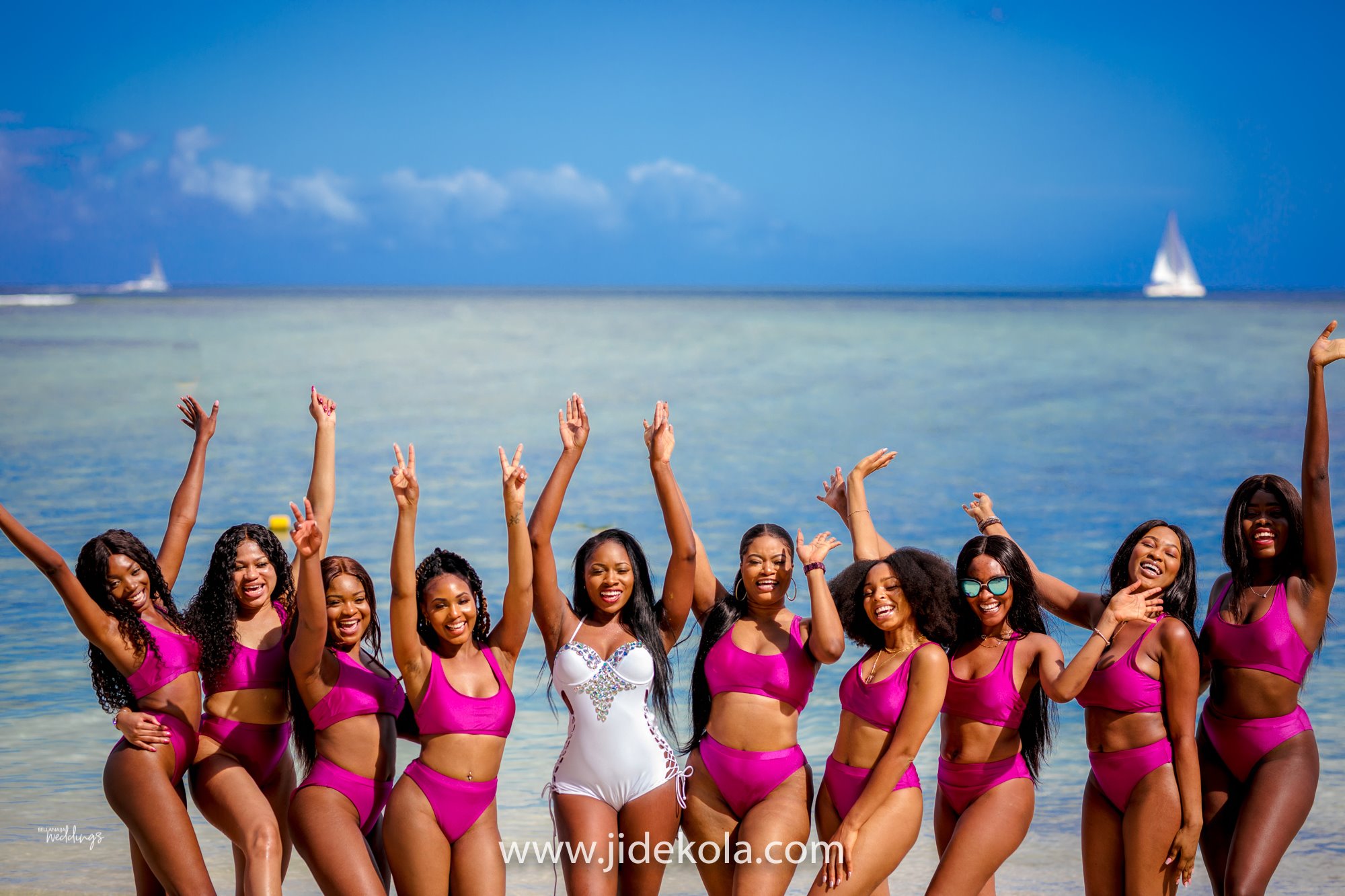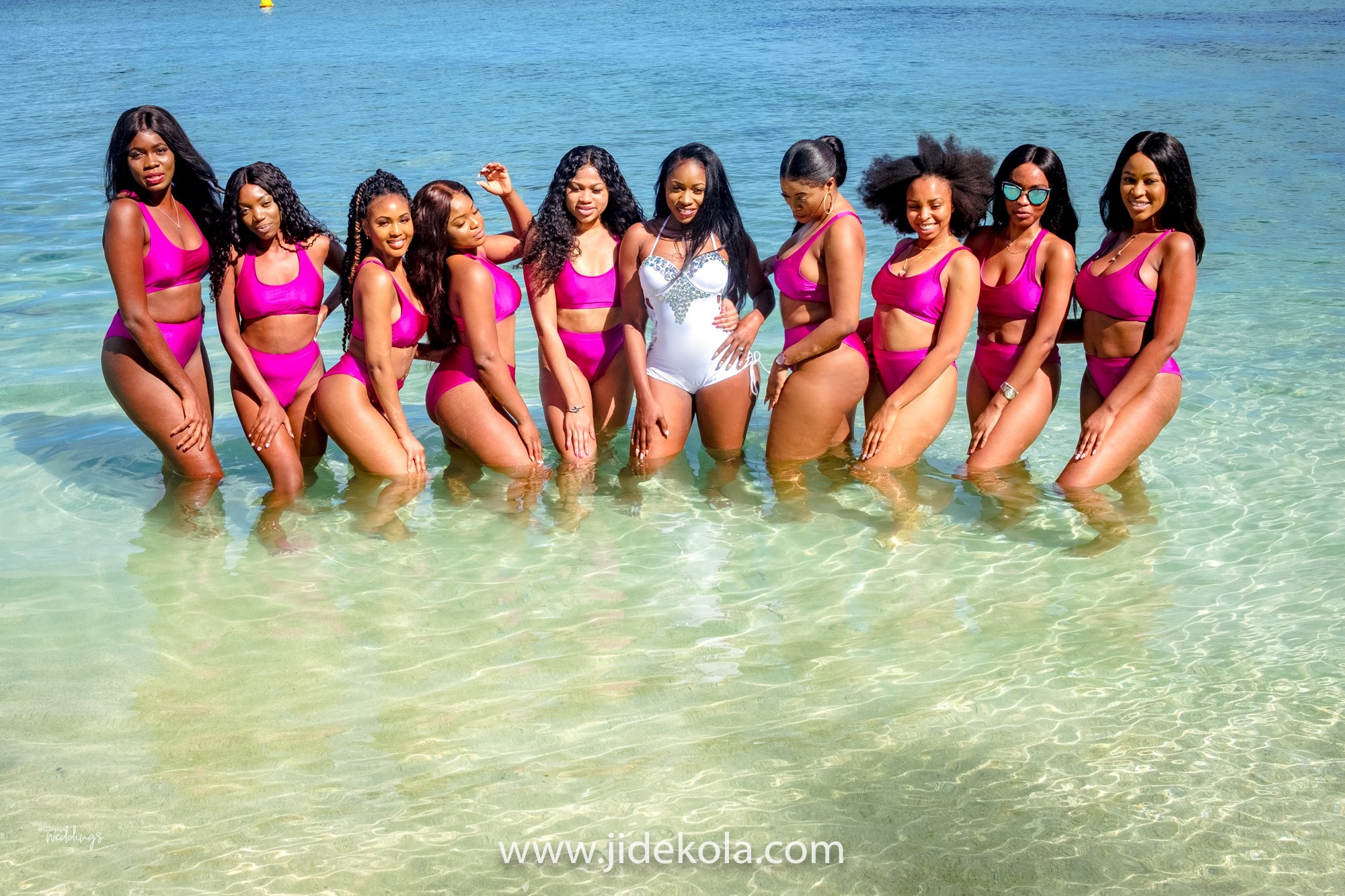 Guests
When dealing with your wedding guests it is very important that you have an exact list of how many people are coming and you thoroughly confirm the numbers. For weddings in Mauritius if the hotel is catering for you, most times they charge per head (and wedding dinners are quite pricey ) so it's important that you confirm all your guests.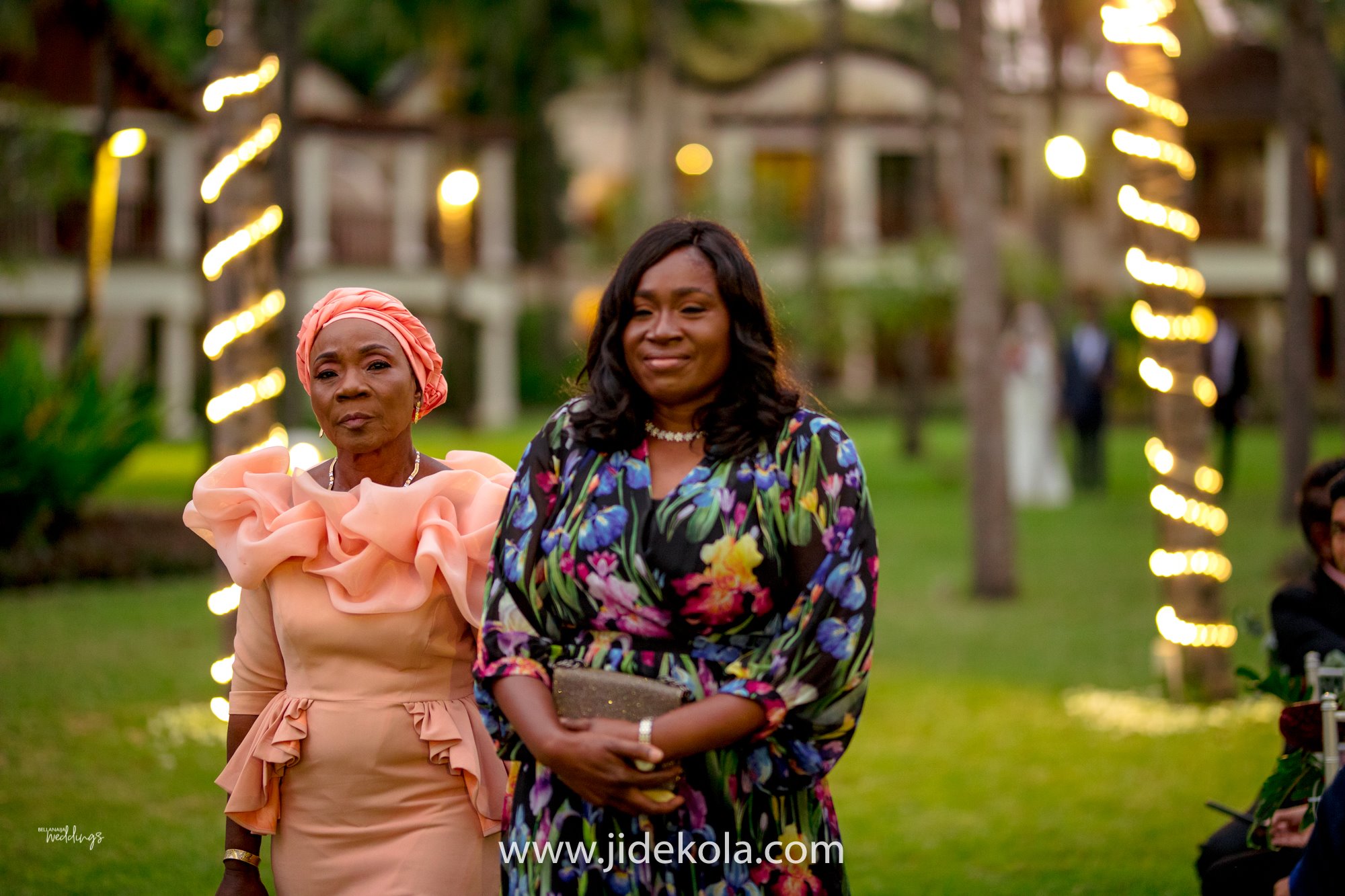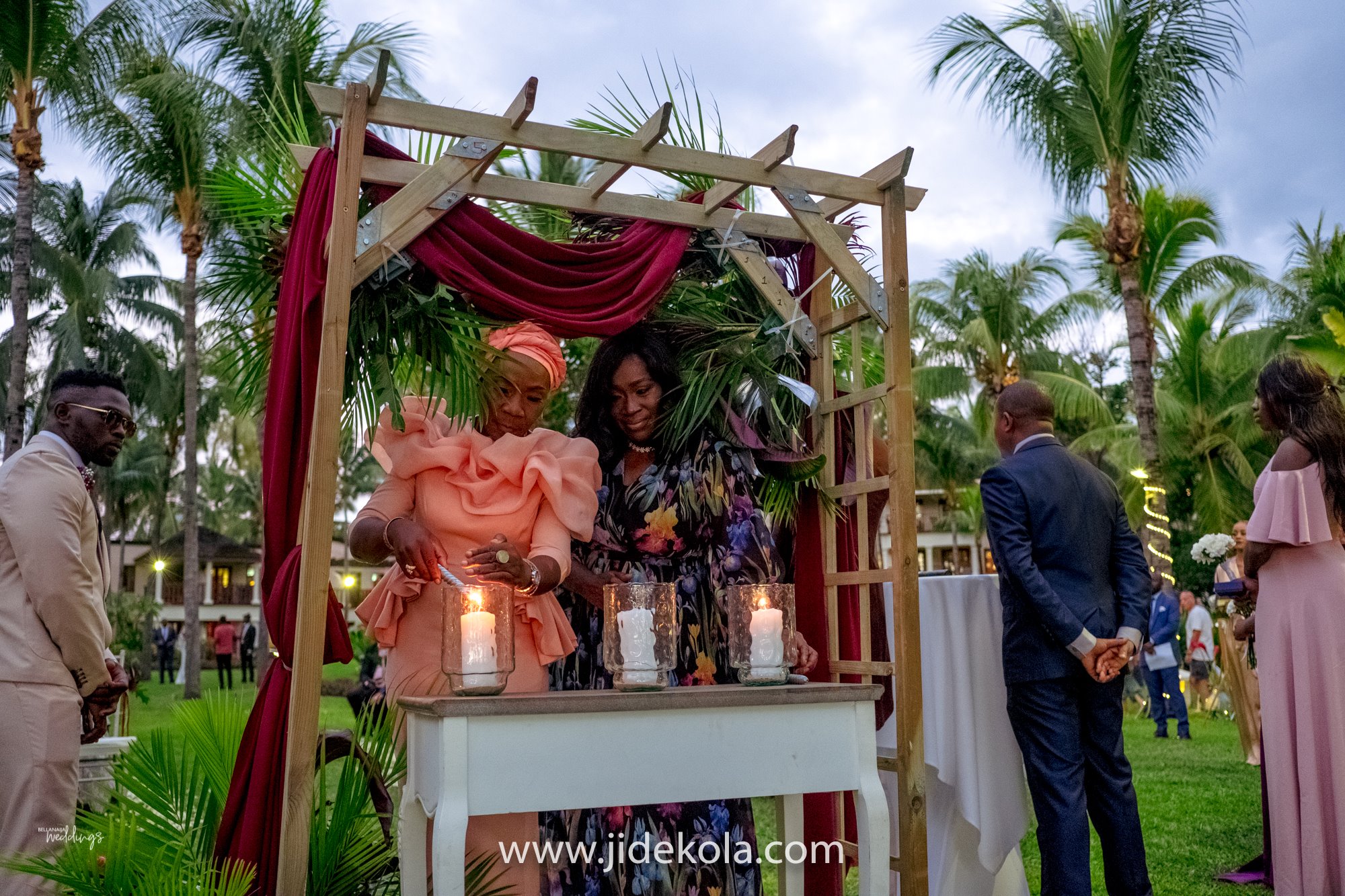 Hotels
A lot of hotels in Mauritius are willing to give you discounts on wedding reservations so be sure to ask. Also, It is always a good idea to choose a hotel where your guests have a lot of activities they can partake in to relax and have fun. I chose a resort with lots of activities included in the price of guests bookings. I wanted my guests to be spoilt for choice and never bored. I also sent out an itinerary to all our guests on the activities happening at the resort and the schedule for all the wedding festivities.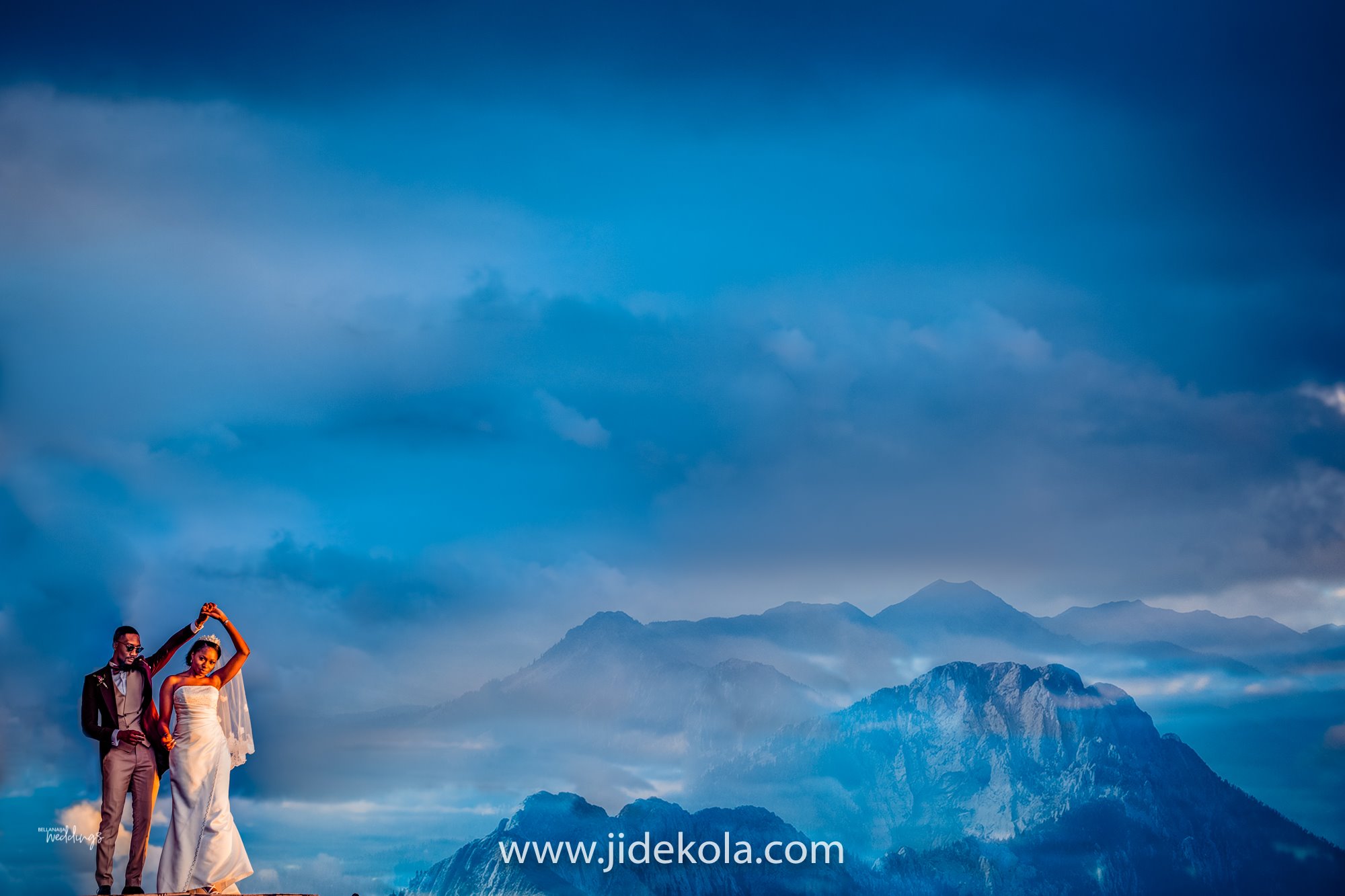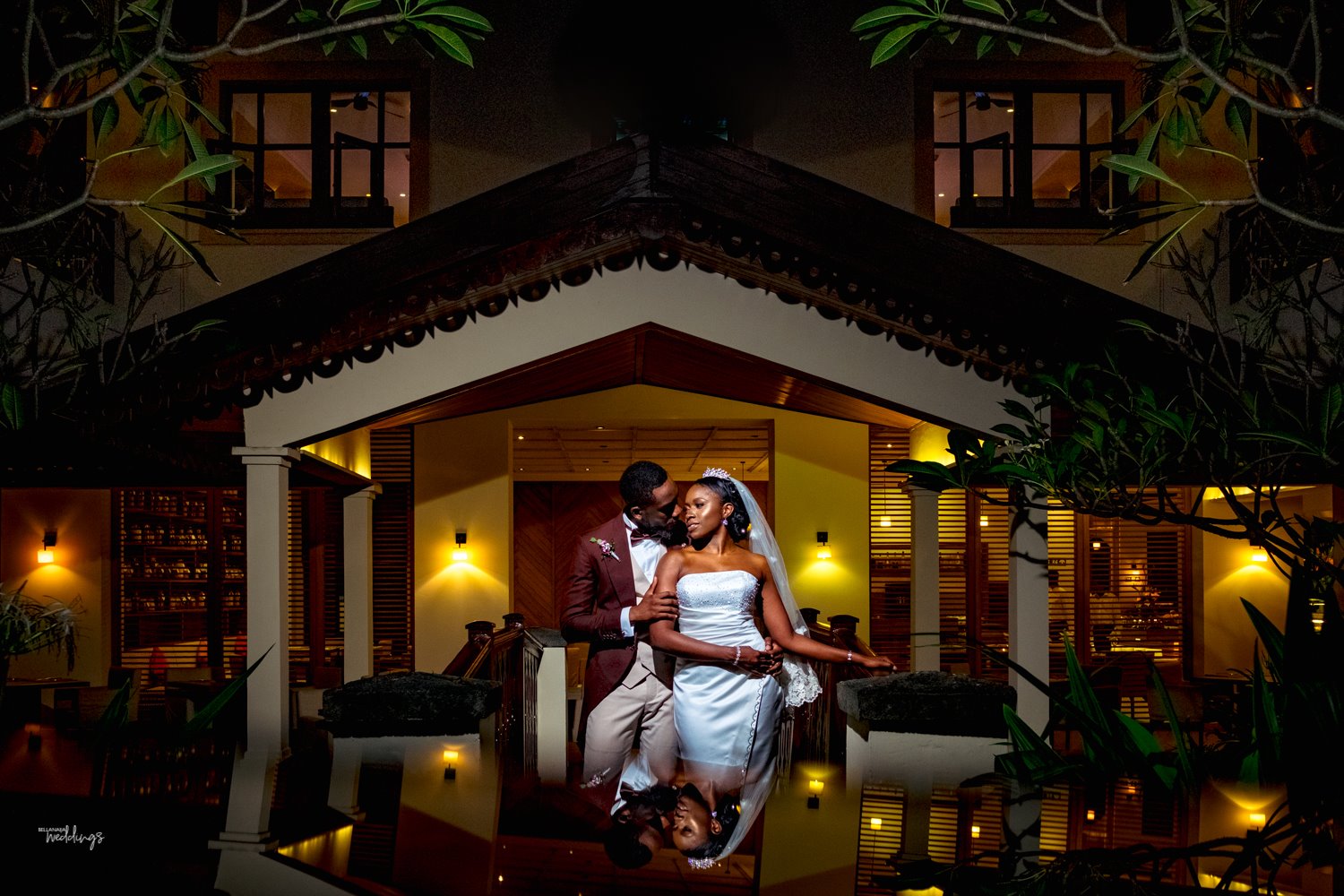 Welcome packages
It is nice to make your guests feel as comfortable as possible after coming in from such a long distance. For my guests, upon arrival, I made sure they got complimentary mock-tails, fruit baskets and welcome packs in their rooms. I also arranged airport pick up for all my guests. The distance from the airport to town is about an hour so it's a long journey. Arranging picks up for your guests is always a good gesture.
Yellow cards
You must ensure that you and all your guests have your yellow cards and every document needed to show the immigration at the airport (e.g the wedding invitation, your hotel reservation and any other important documents you may need).
Lastly, Mauritius is a fantastic wedding destination, it is extremely beautiful and the people are super nice and friendly. Choosing to have my wedding in Mauritius was one of the best decisions I made and it turned out just as I had envisioned it.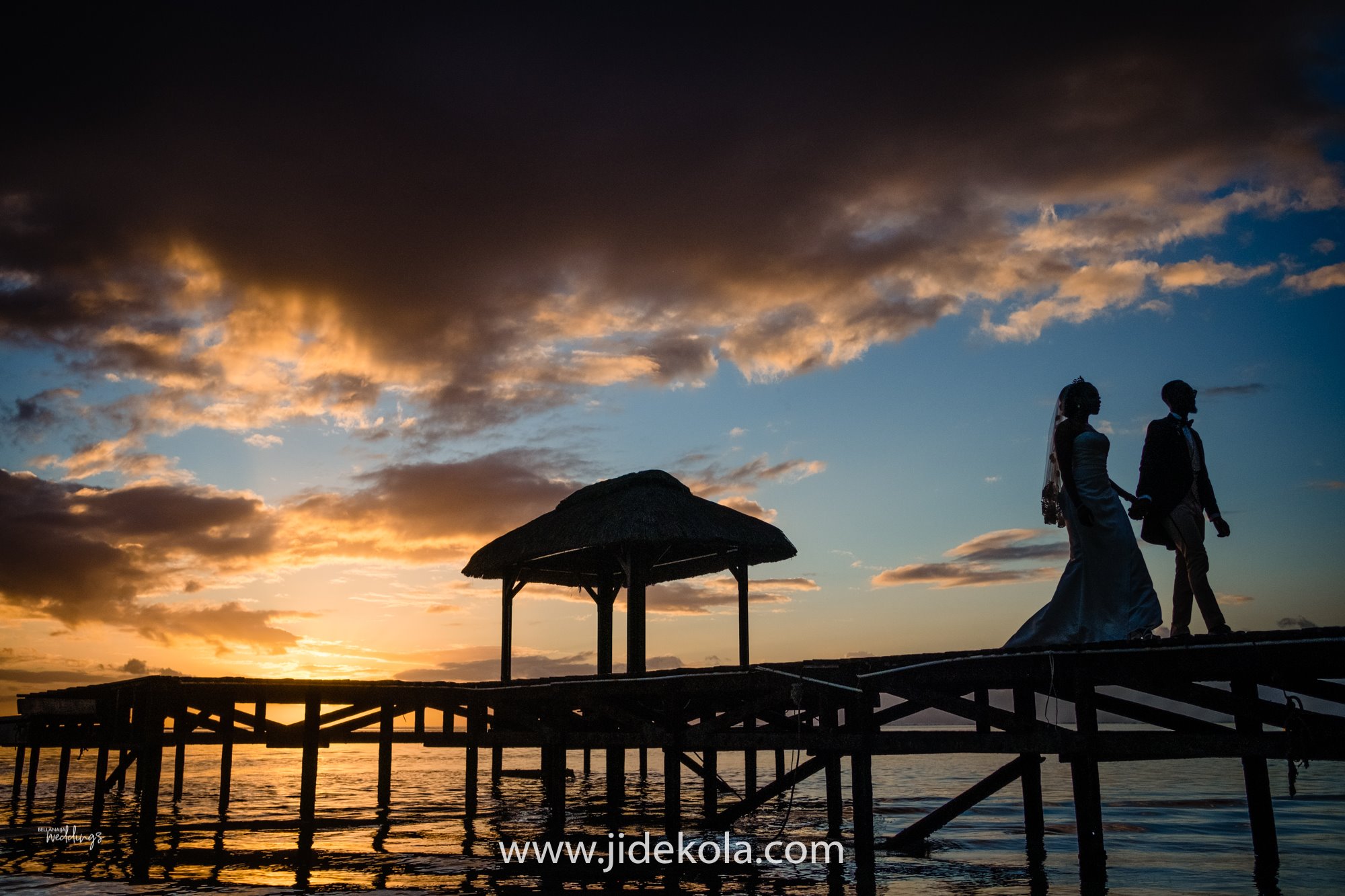 Credits
Bride: @vivieneeeee
Groom : @afolabi_adekoya
Photography: @jidekola | @tope_horpload
Venue: Hilton Mauritius Resort and Spa
Planner: @vnevents_ng
Cordinator: @vnevents_ng
Decor: @Jsstudio
Cake: @hilton
Bride's makeup: @glambyvee
Bride's dress: @moniquelhuillier