What's not to love about a stylish bride! Stephanie tied the knot with the love of her life, Ogaba and she did so in style!
The #StanningTheFinale wedding was an all-around beautiful affair. Amidst all the love and beauty, we couldn't help but drool over how much of a chic minimalist bride Stephanie was. Keeping it chic and classy all through, Stephanie proved to us that minimalist can be very much stunning. For her white wedding ceremony, she came through hard with her wedding and reception dresses by ace Australian fashion brand, Leah Da Glória.
Her traditional wedding looks were nothing short of amazing as well. Representing both the Ijaw and Idoma culture to the fullest, she def came with her best foot forward. Stephanie was styled by Lavish Bridals for all 5 of her looks and we must say, that every look was a hit back to back!
Check out all of Stephanie's chic looks in the photos below:
As Stephanie and Ogaba made it legal, her civil wedding look was a proper banger! She pulled up in a lace and silk jumpsuit from Couture by Tabik and we were completely blown away.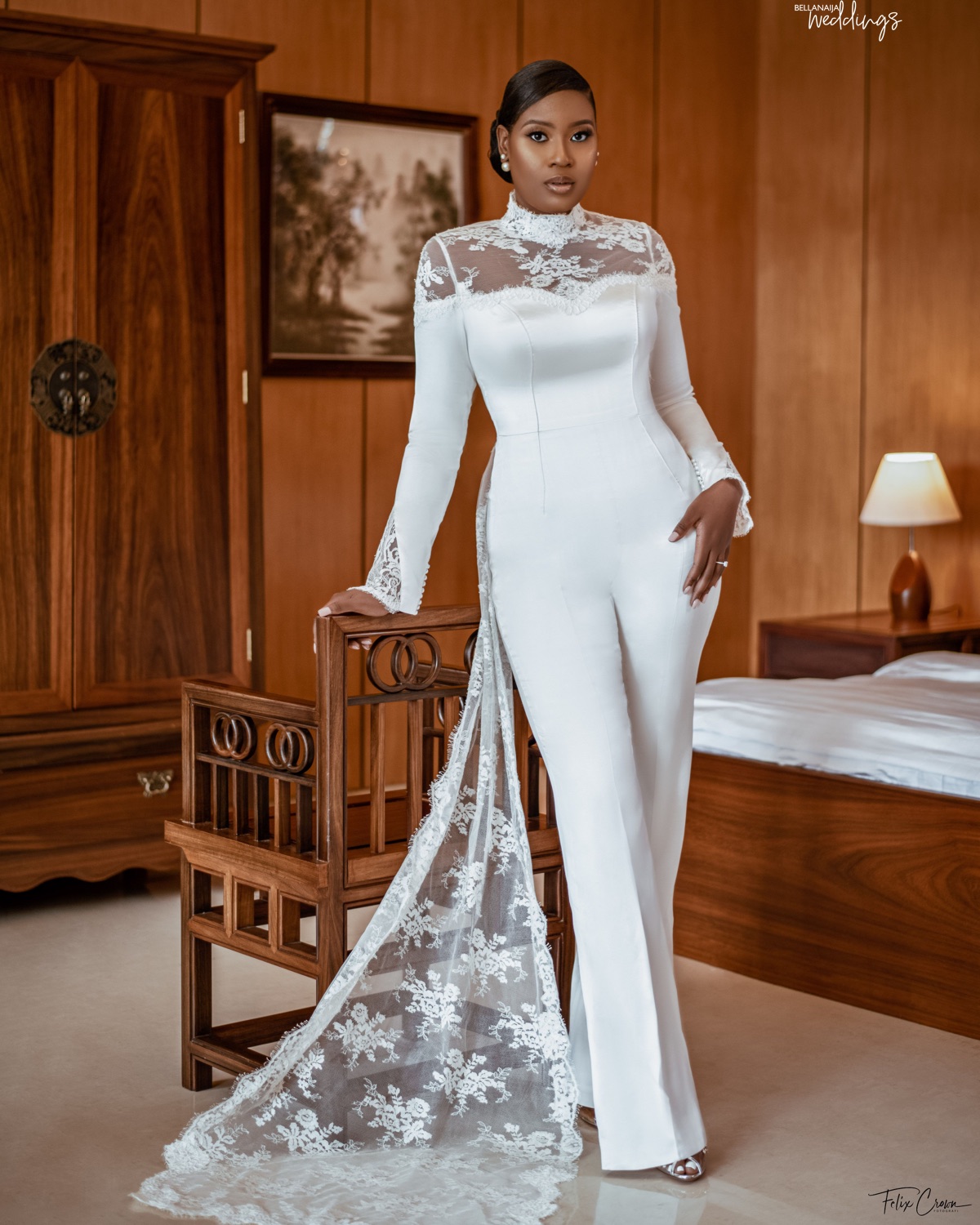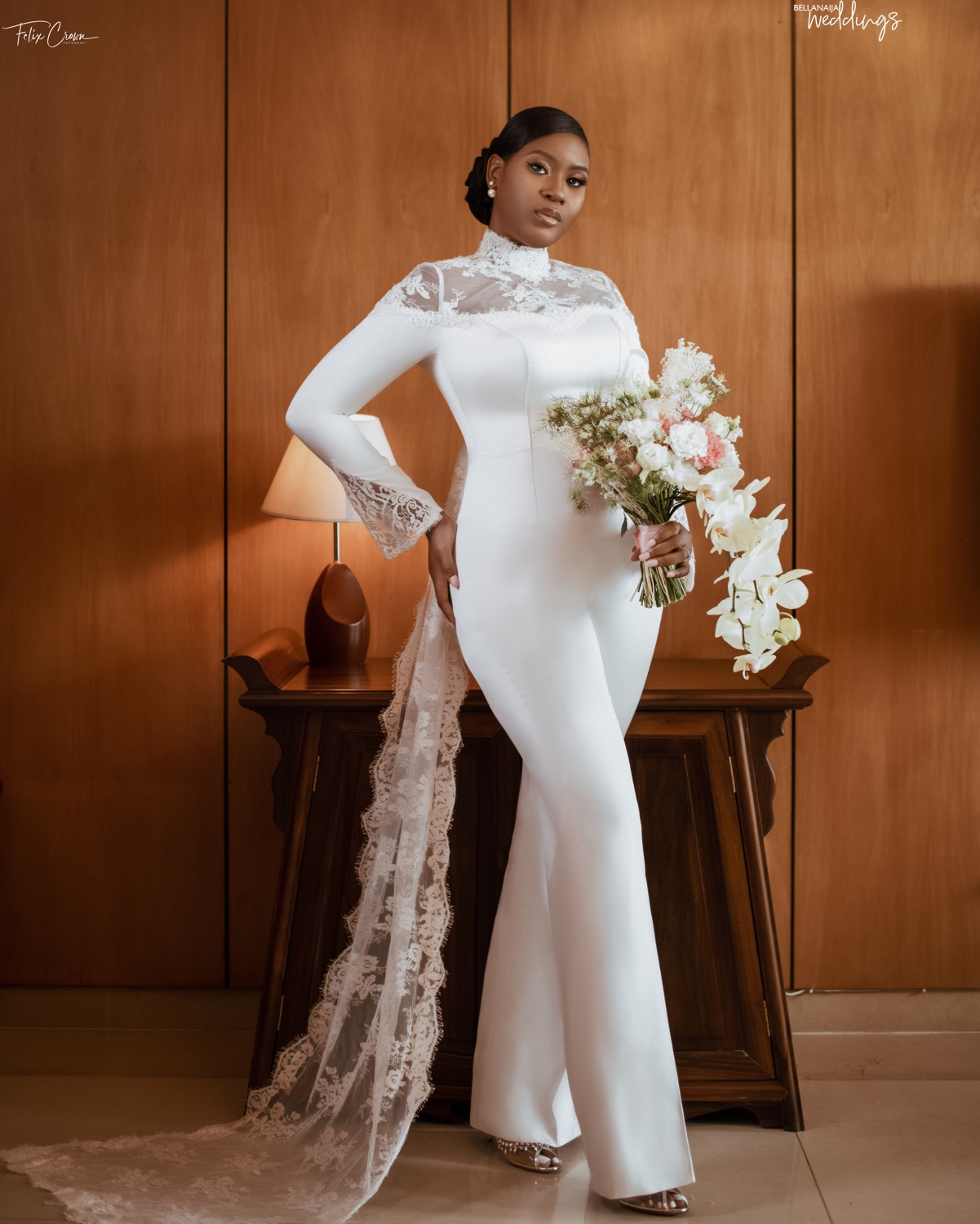 Styling: @lavish_bridal|Makeup: @bimpeonakoya|Hair: @ferdinandshair|Outfit: @couturebytabik|Lace fabric: @foradorafabrics|Bouquet: @adelasflowers|Earrings: @dior|Shoes: @aquazzura|Photography: @felixcrown
Now, let's get to her white wedding looks. As she prepared for the big moment, Stephanie wore a simple silk robe that spelt elegance.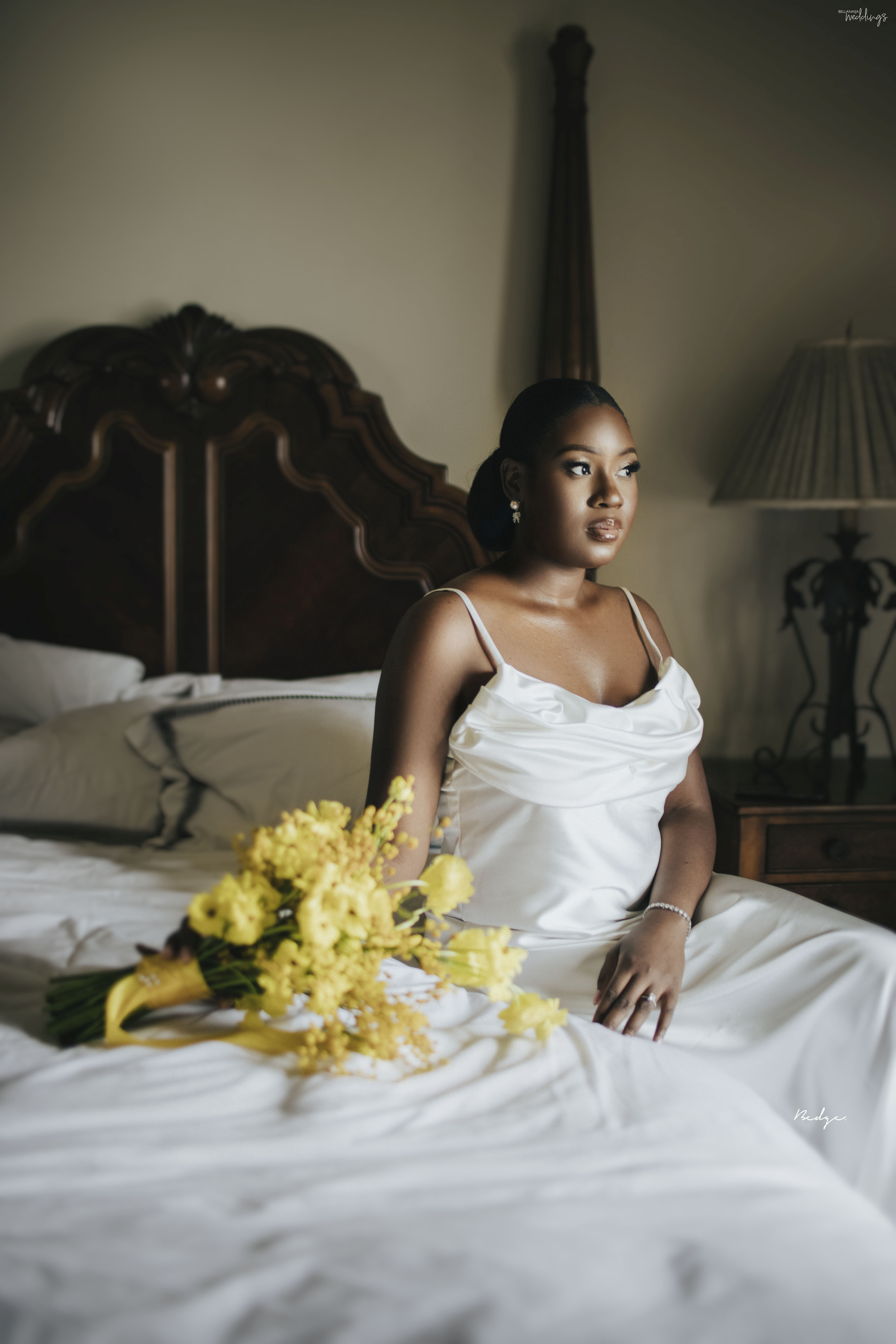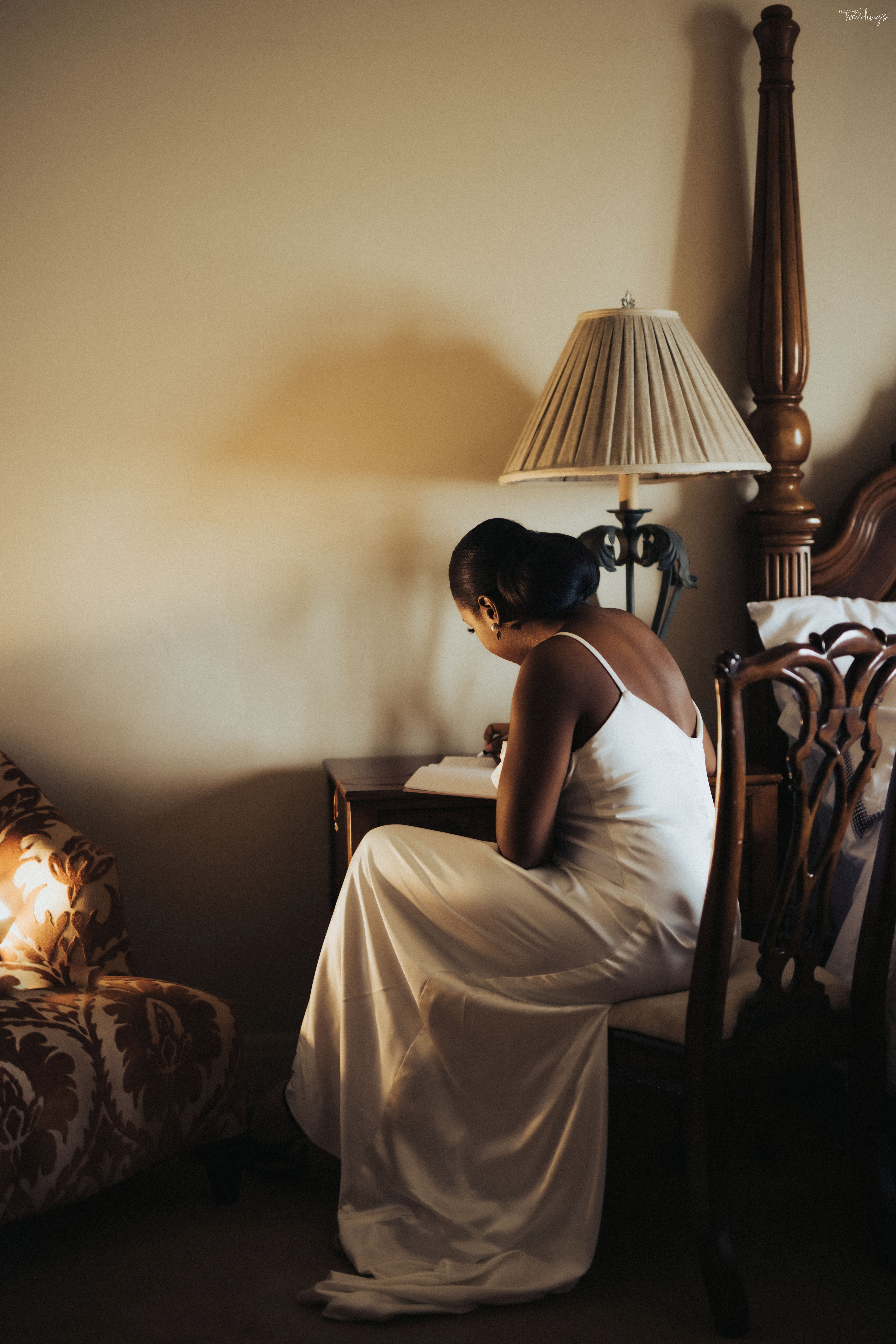 Time for the big moment and the beautiful Stephanie was breathtakingly magical in her Leah Da Glória wedding dress…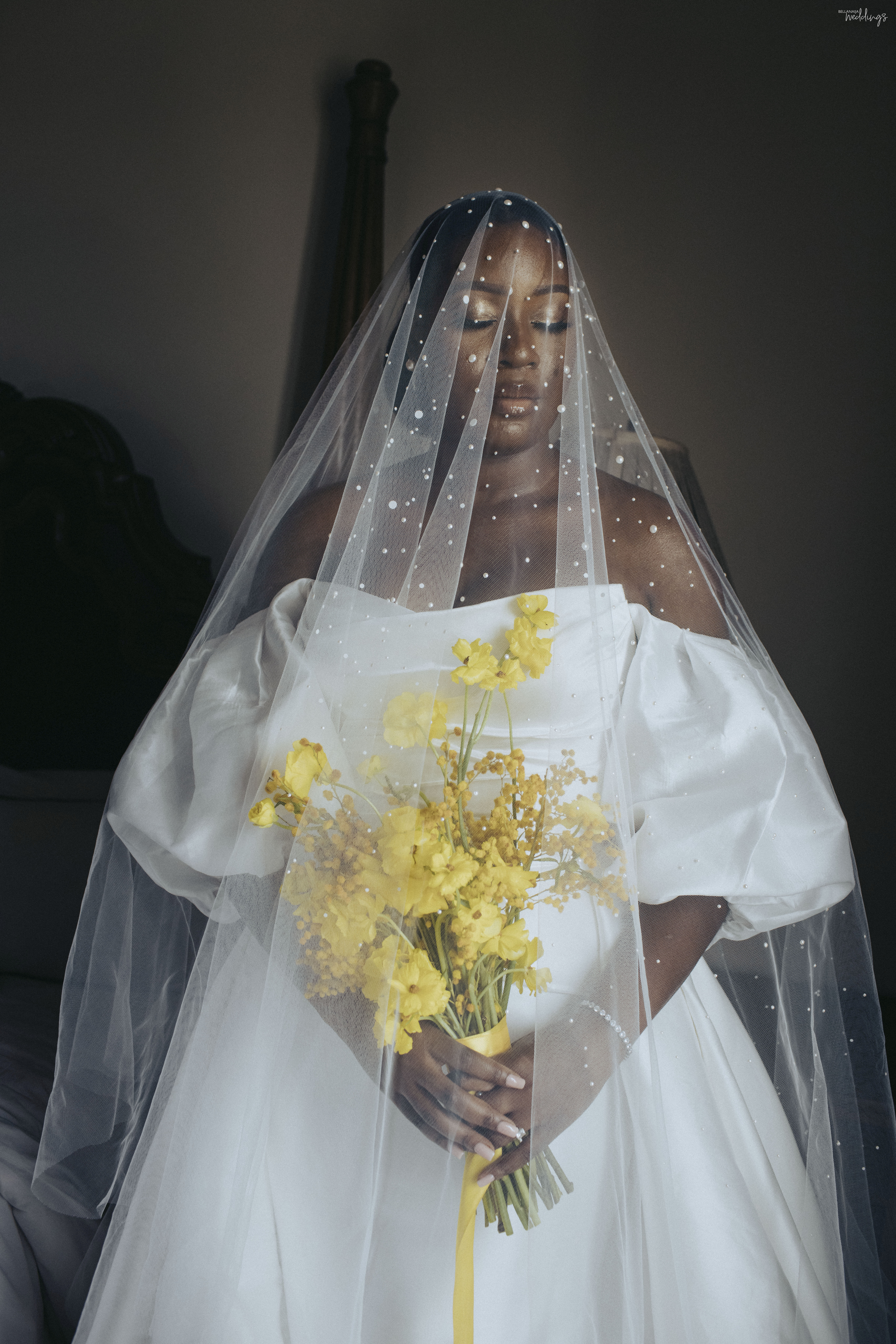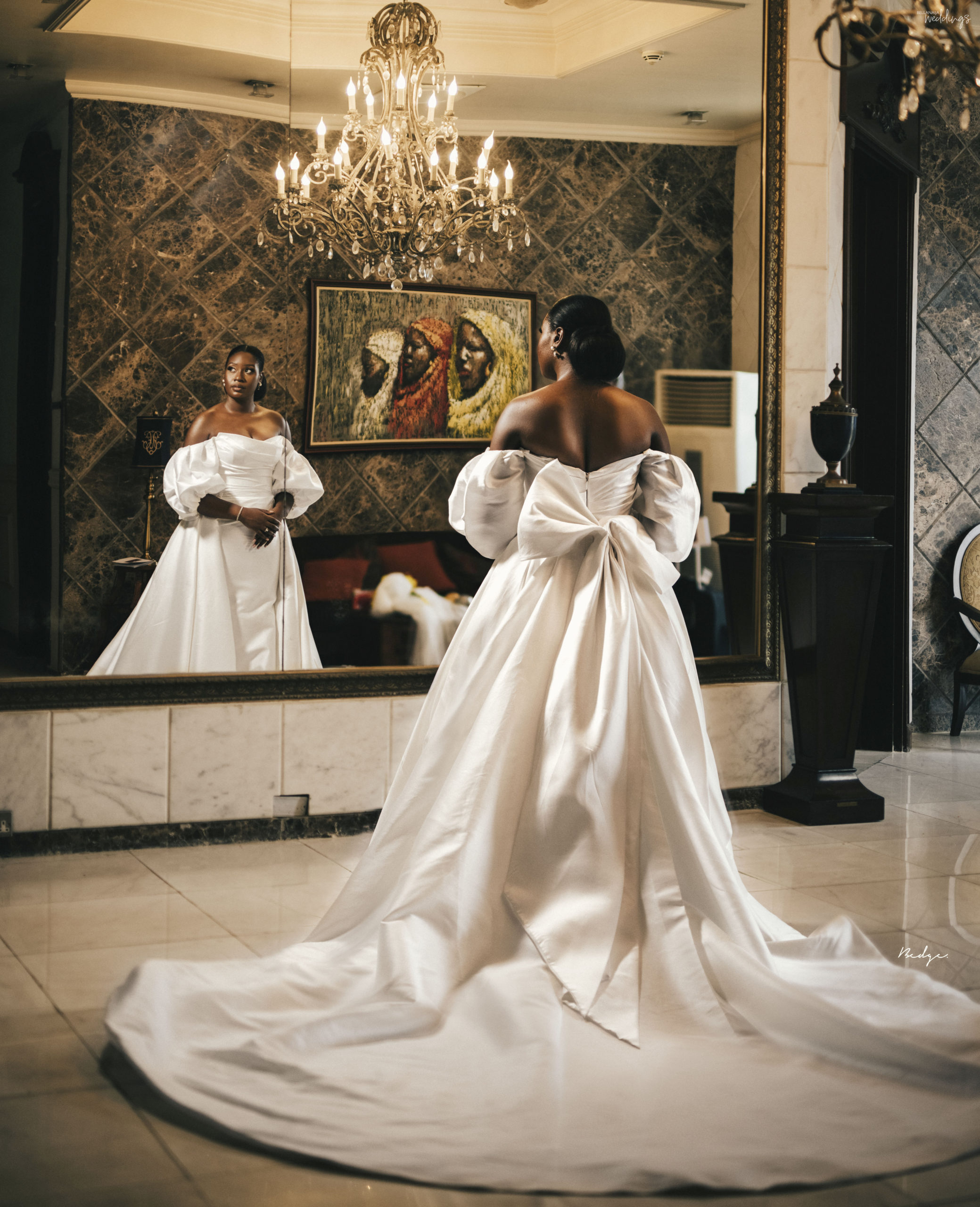 Now, even without the train, the dress retained its magic! ?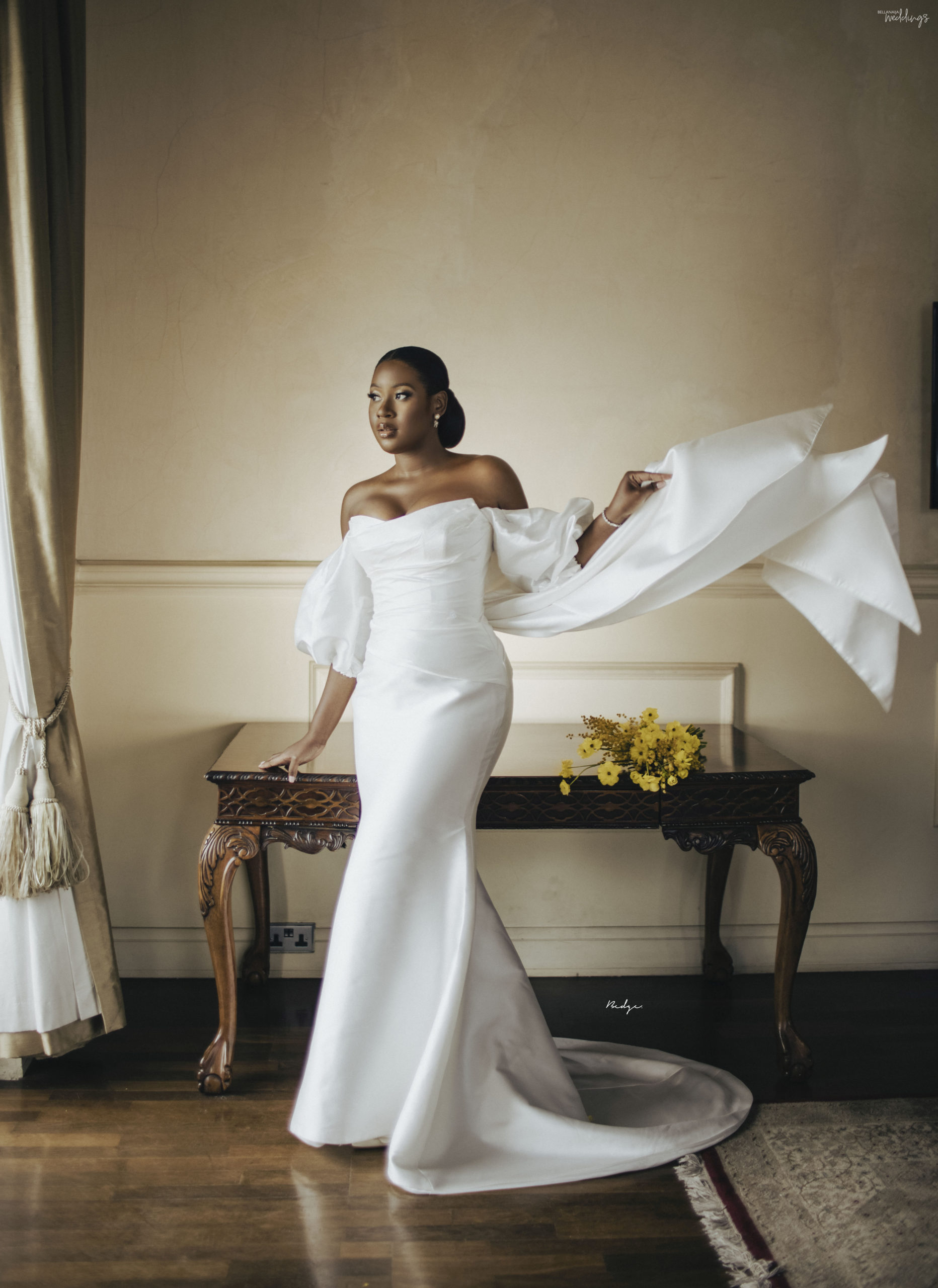 Hairstylist: @tobbiestouch|Makeup: @bimpeonakoya|Dress: @leahdagloria|Bouquet:@adelasflowers|Stylist: @lavish_bridal|Photography: @bedgepictures
For her reception, She stepped out in an exquisite slit dress by Leah Da Gloria.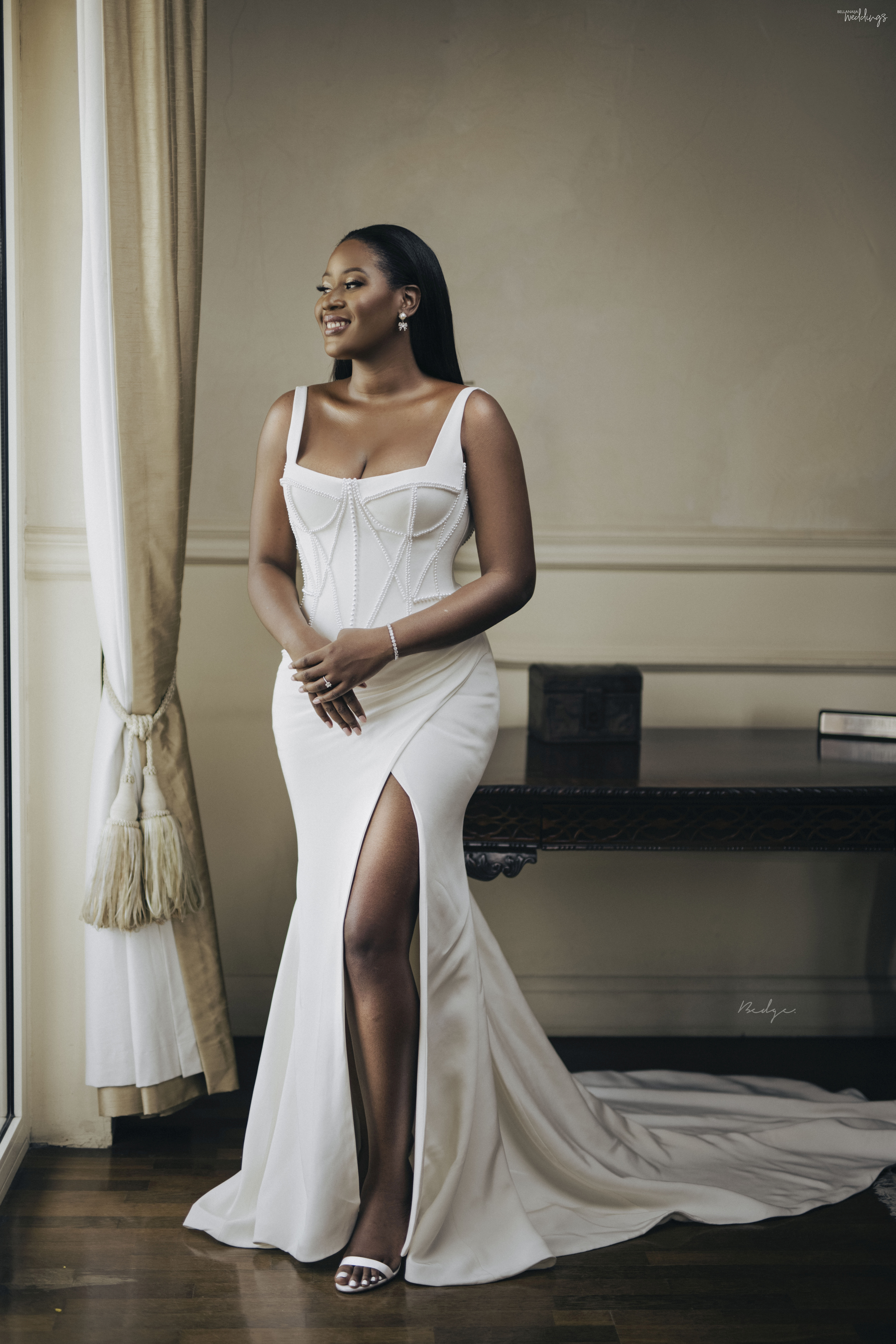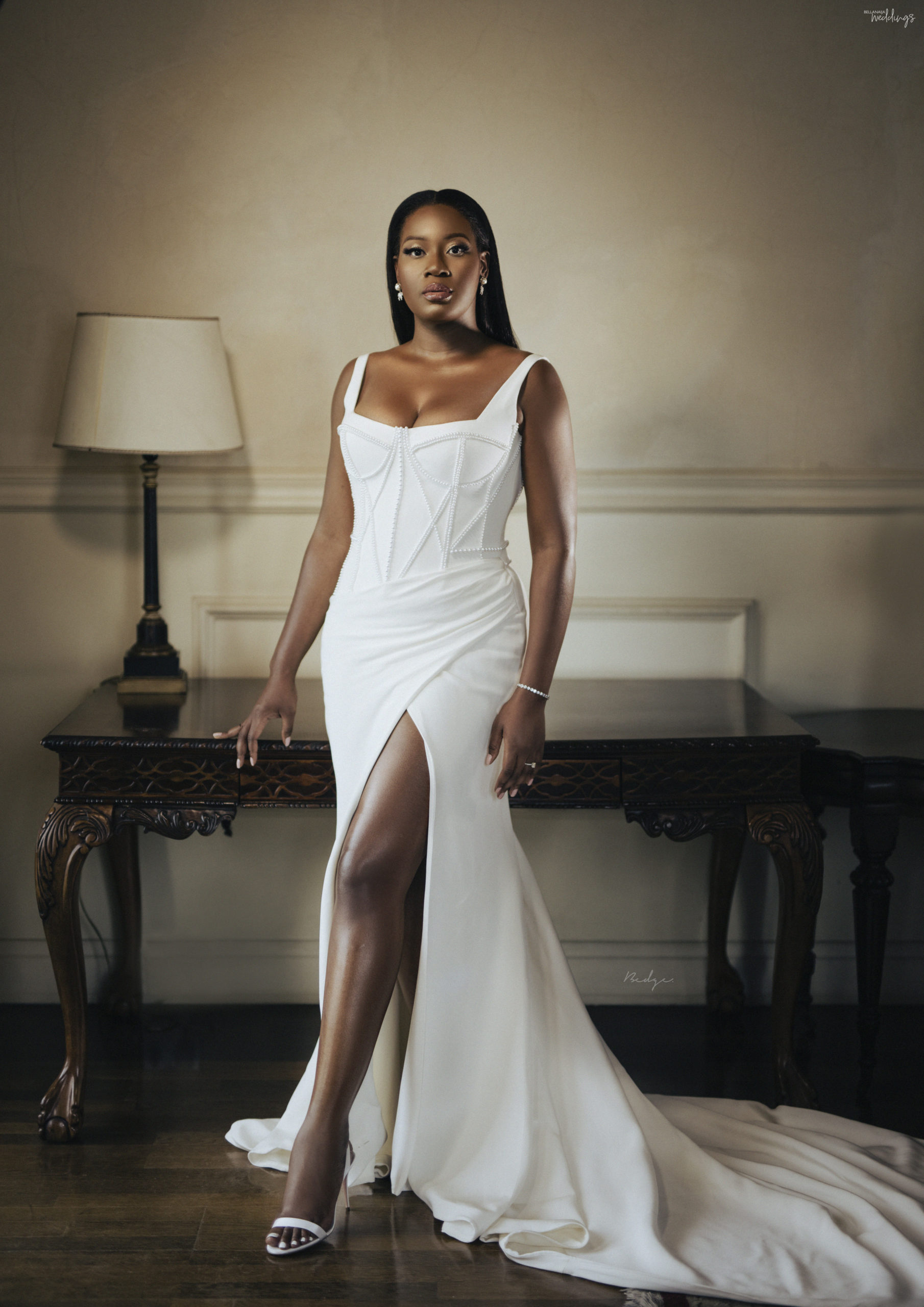 Makeup: @bimpeonakoya|Hair: @tobbiestouch|Dress: @leahdagloria|Styling: @lavish_bridal|Photography: @bedgepictures
For her wine carrying ceremony, Stephanie opted for a modern Ijaw look and she rocked it effortlessly.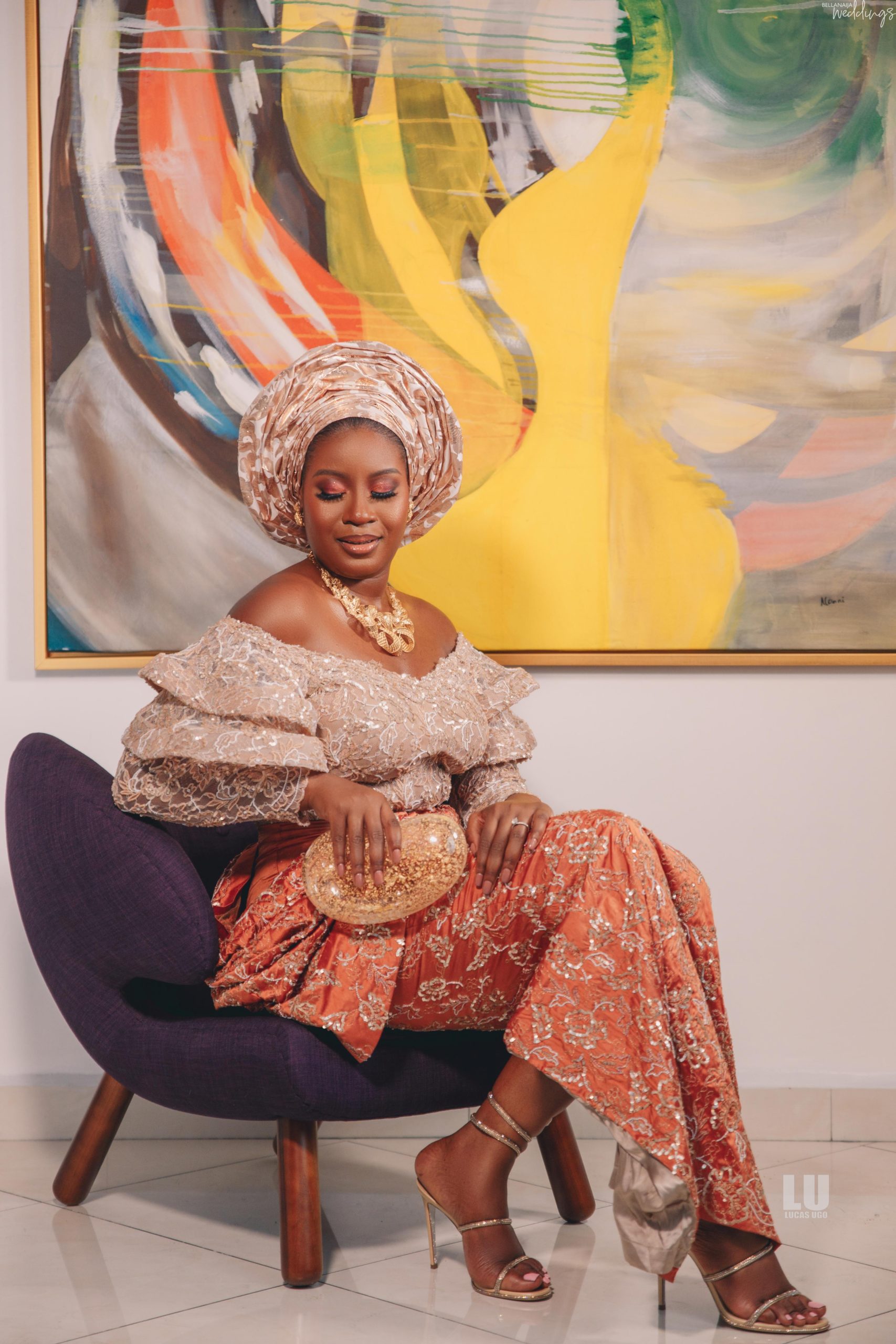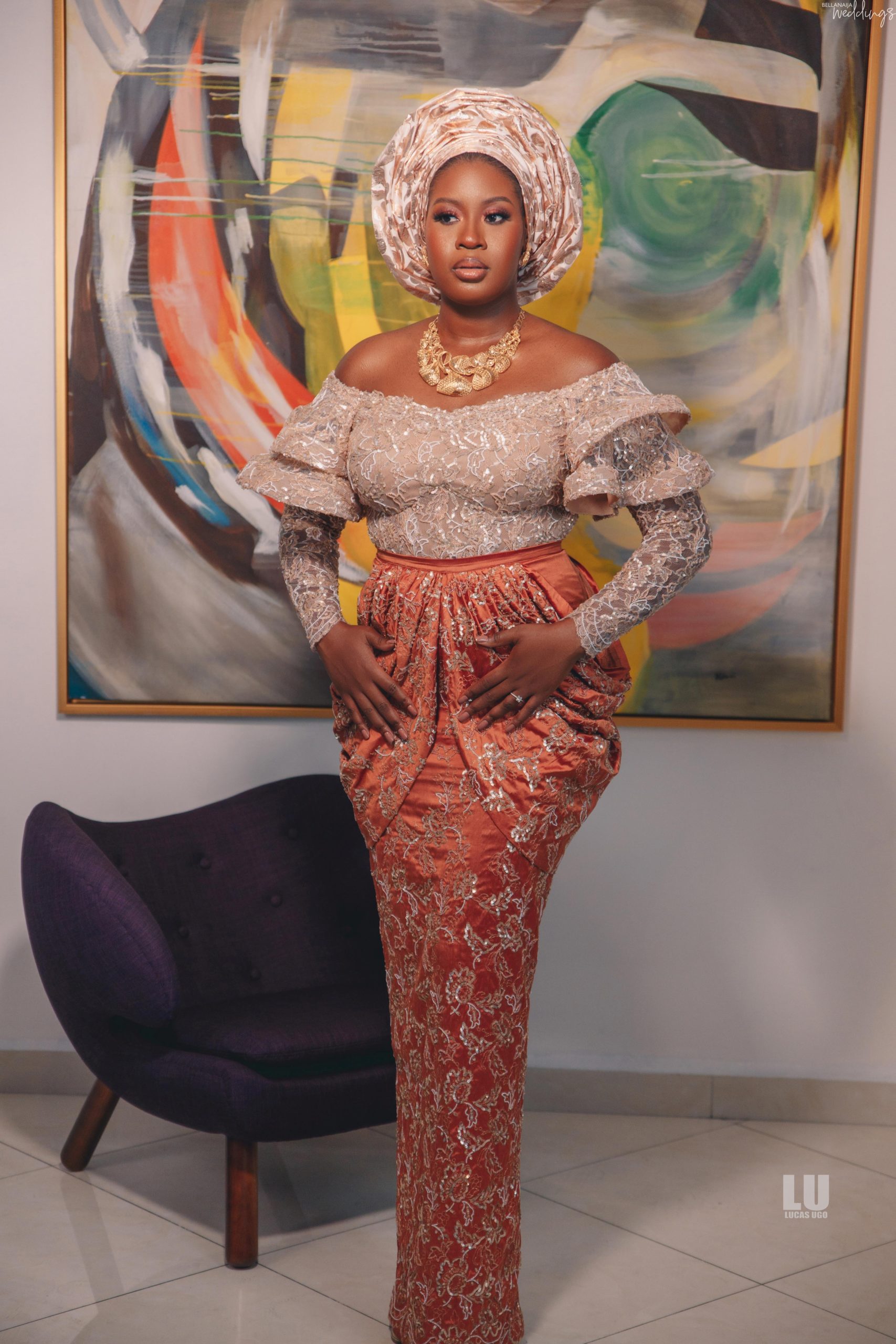 Styling: @lavish_bridal|Fabric: @foradorafabrics|Outfit: @odiomimonent|Shoes & Clutch: @thediscountshopper @junebugshpr|Makeup: @flawlessfacesbyjane|Gele: @chygele|Photography: @lucasugoweddings
A beautiful Ijaw bride through and through, Stephanie through again with the full Ijaw look with the traditional beads and effortless allure.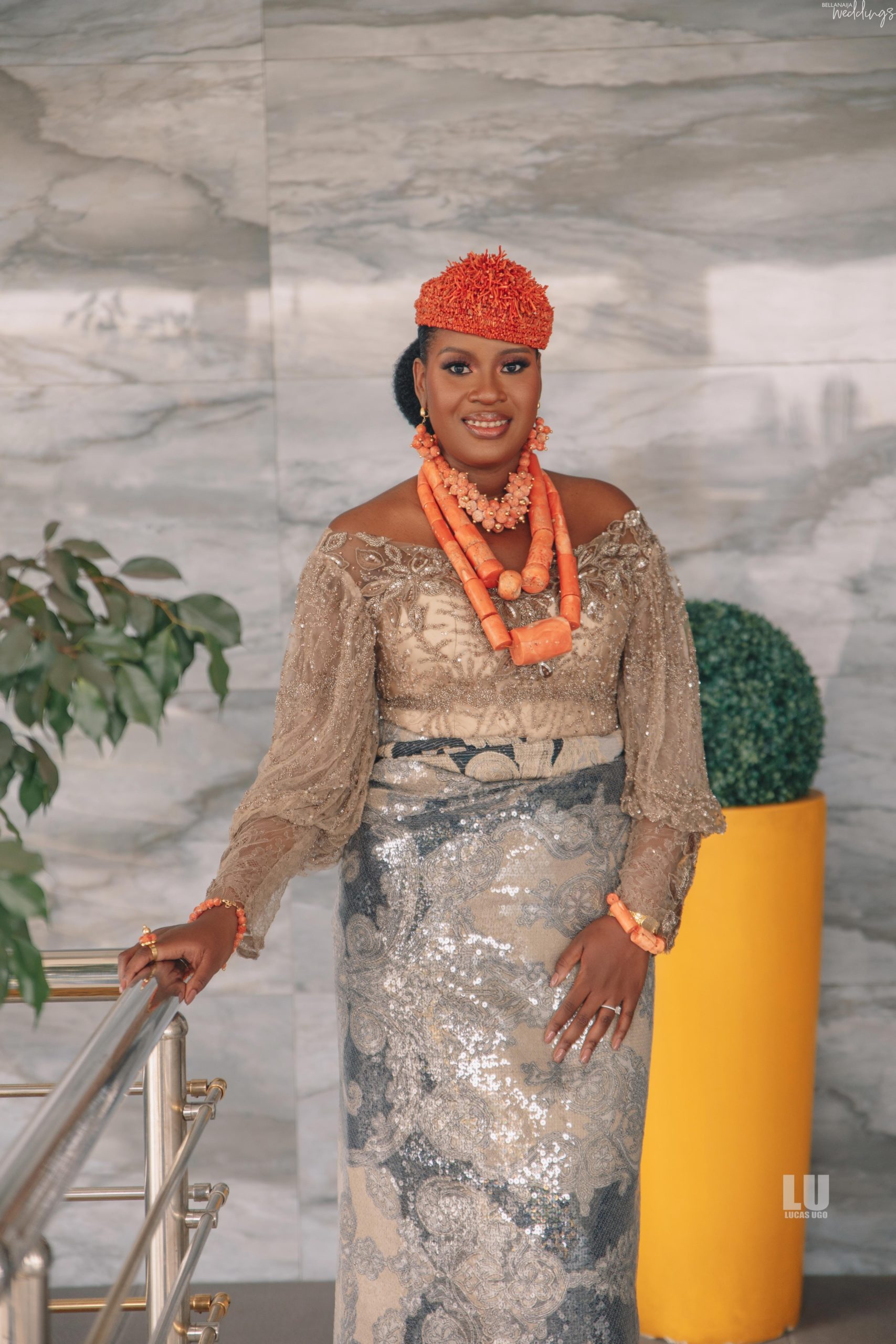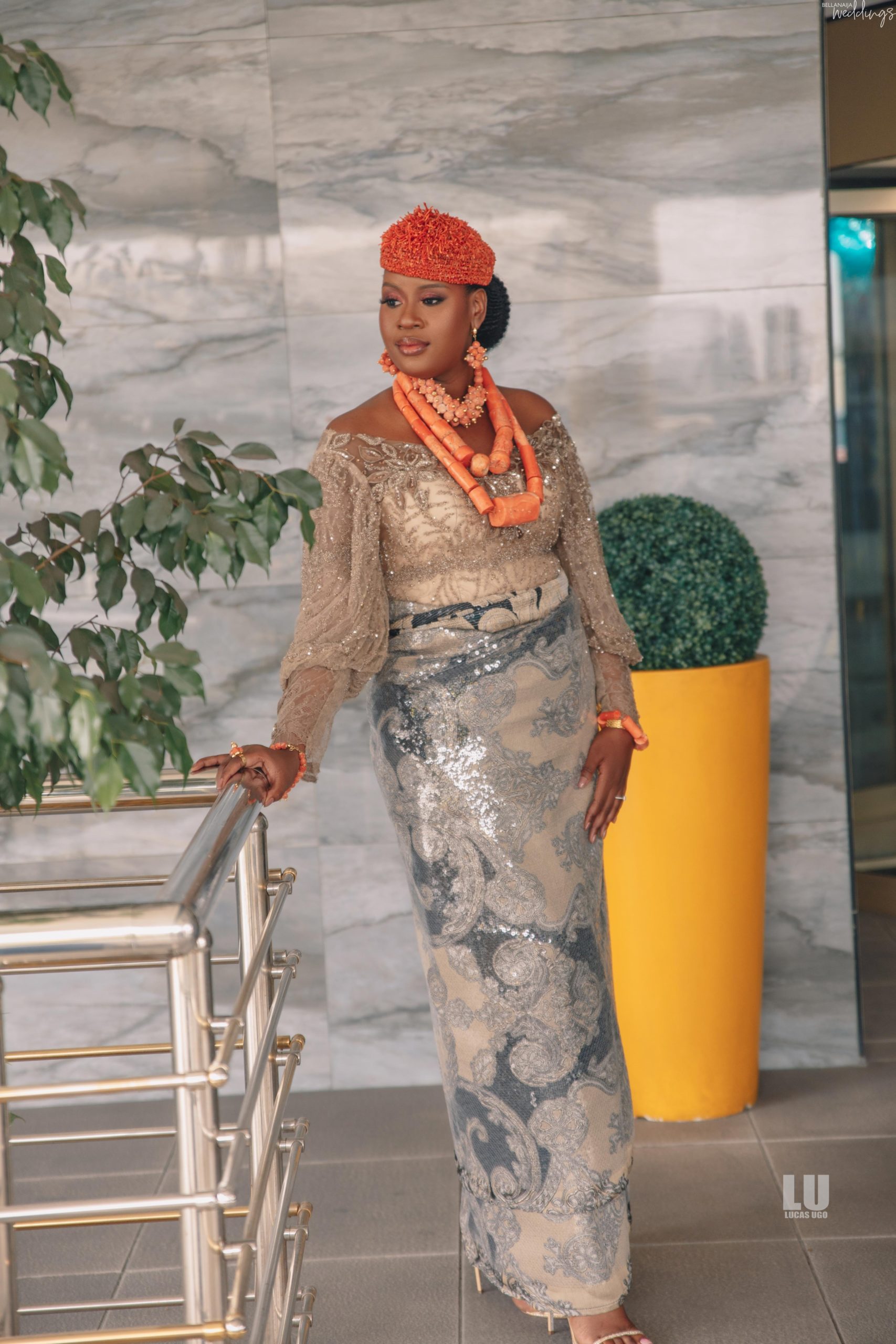 Styling: @lavish_bridal |Makeup: @flawlessfacesbyjane | Gele: @chygele | Hairstylist: @divasbypere |Photography: @lucasugoweddings
Then for her third outfit, Stephanie chose to step out repping her hubby's culture and she stunned beautifully in a modern Idoma attire.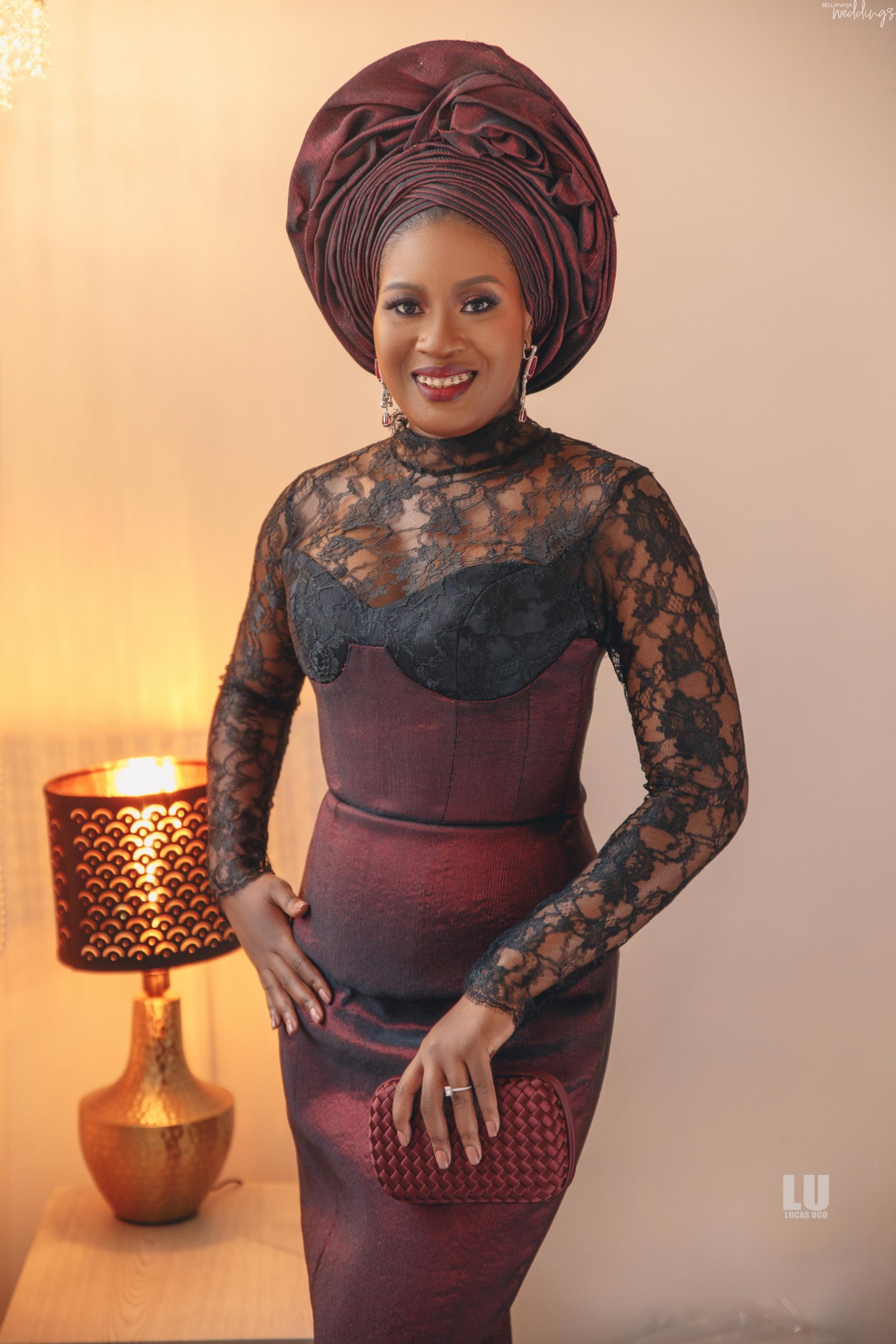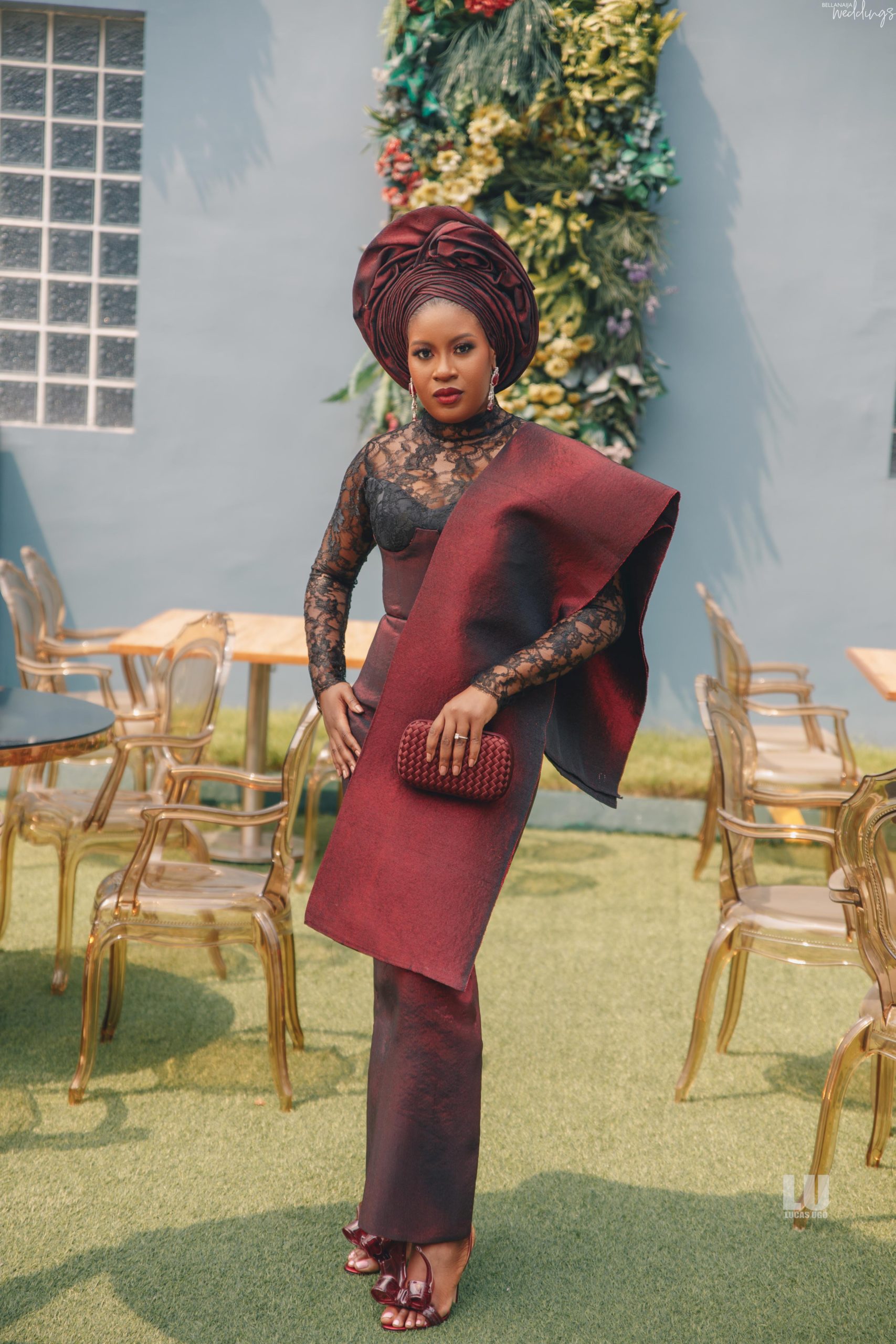 Bride: @steffetb|Styling: @lavish_bridal|Fabric: @foradorafabrics|Asooke: @bimmms24|Makeup: @flawlessfacesbyjane|Gele: @chygele|Photography: @lucasugoweddings