If there's one thing that must be perfect at a wedding, it is definitely the bride's look.
Her dress, makeup and accessories must all work together. With all the effort put into wedding dress shopping or custom design, there's one question that has to be asked- what happens to the dress after it's all said and done. It's either resold, rented out, turned into a family heirloom or probably sitting pretty in a box.
If you ever wondered what brides do with their wedding dresses after the big day, then we want you to know that you are not alone. So we asked a few brides, what has happened to their wedding dress since their big day and we will be sharing their responses with you.
First up is BBNWonderland bride, Tomisin.
Tomisin will be telling us all about her wedding dress. Right from wedding shopping, finding the perfect dress to seeing herself all glammed up in the dress, it's very exciting to hear! We'd also find out what has happened to her dress, three years after her big day. Tomisin got married in 2018 and you should see her classic white wedding).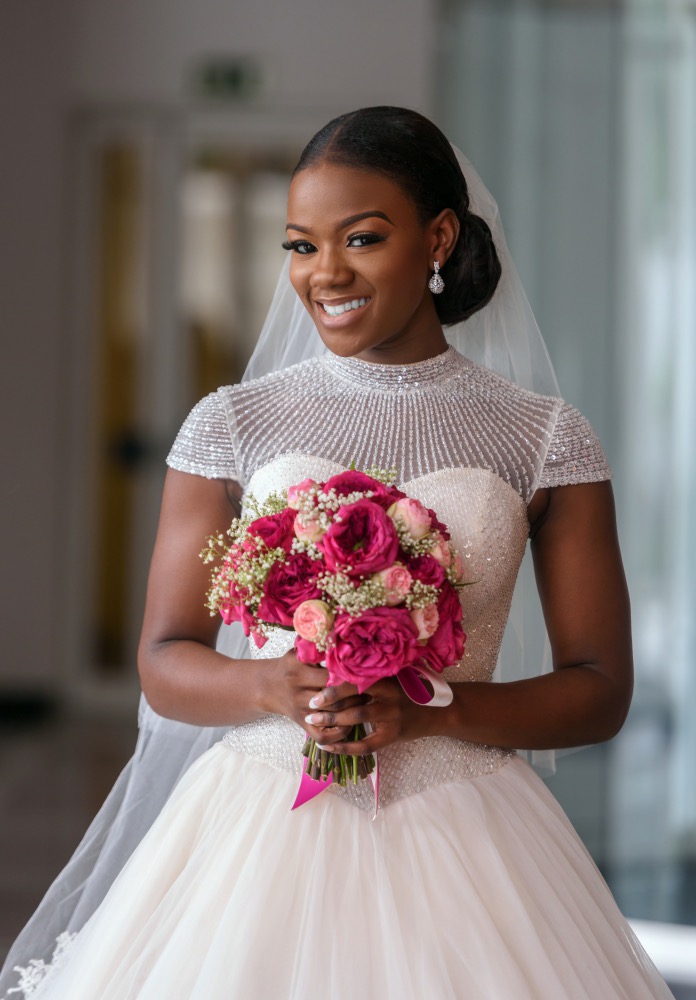 On choosing her dress
Thankfully, wedding dress shopping wasn't too stressful for me. I initially had consultations with some great designers, got some sketches, quotes etc. But I then decided I wasn't going to get a custom-made dress because I didn't want to deal with sewing, adjustments & I had heard too many horror stories. So I decided I wanted an off the rack, ready-to-wear dress. I was very lucky that the 2nd store I walked into had my dress.
I walked into the Elizabeth R store on Awolowo road, Ikoyi, Lagos (@elizabeth_r_couture) with an open mind and when I tried on this dress, I burst into tears and that was it ?. As cliché as this sounds, I just "felt it".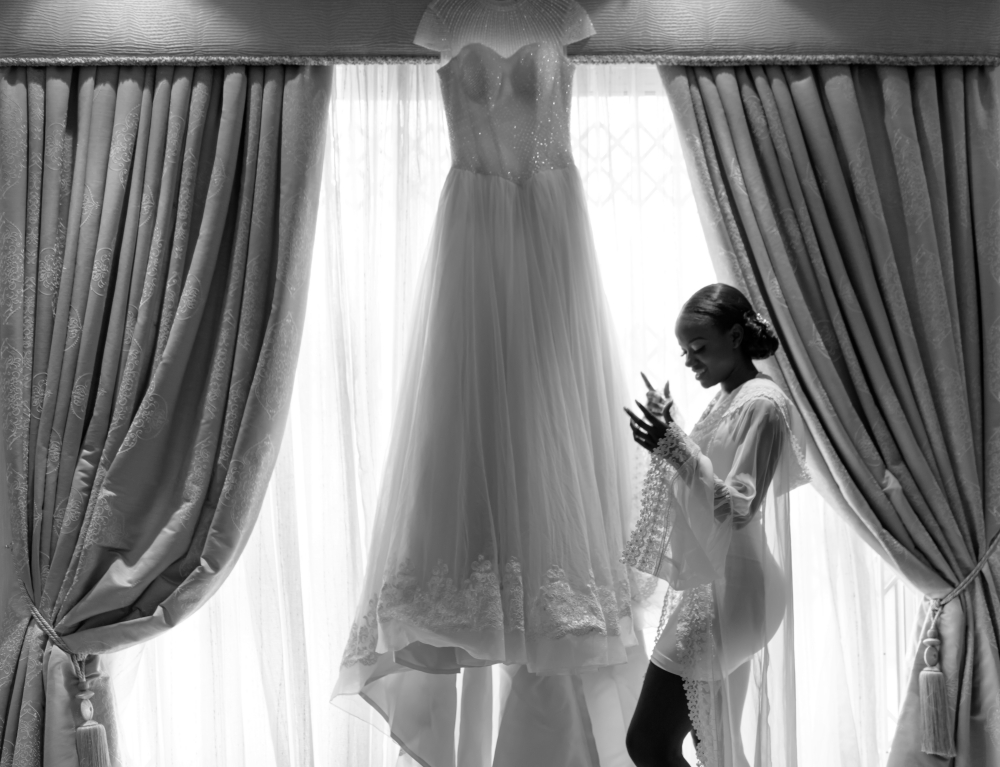 The dress and accessories
I particularly loved the top half with the crystals & high neck detail. It was very me! I kept my accessories pretty minimal because the top was doing it for me. On my wedding, the ladies from Elizabeth R got to my house early in the morning to dress me up and lace up my dress. They were all amazing throughout the whole process and having them there on that day was an added blessing. I had put on some weight between when I initially tried it on and the wedding day though ?.  I got the dress about 4/5 months before the wedding. Let's just say after wearing it that day, I felt the difference!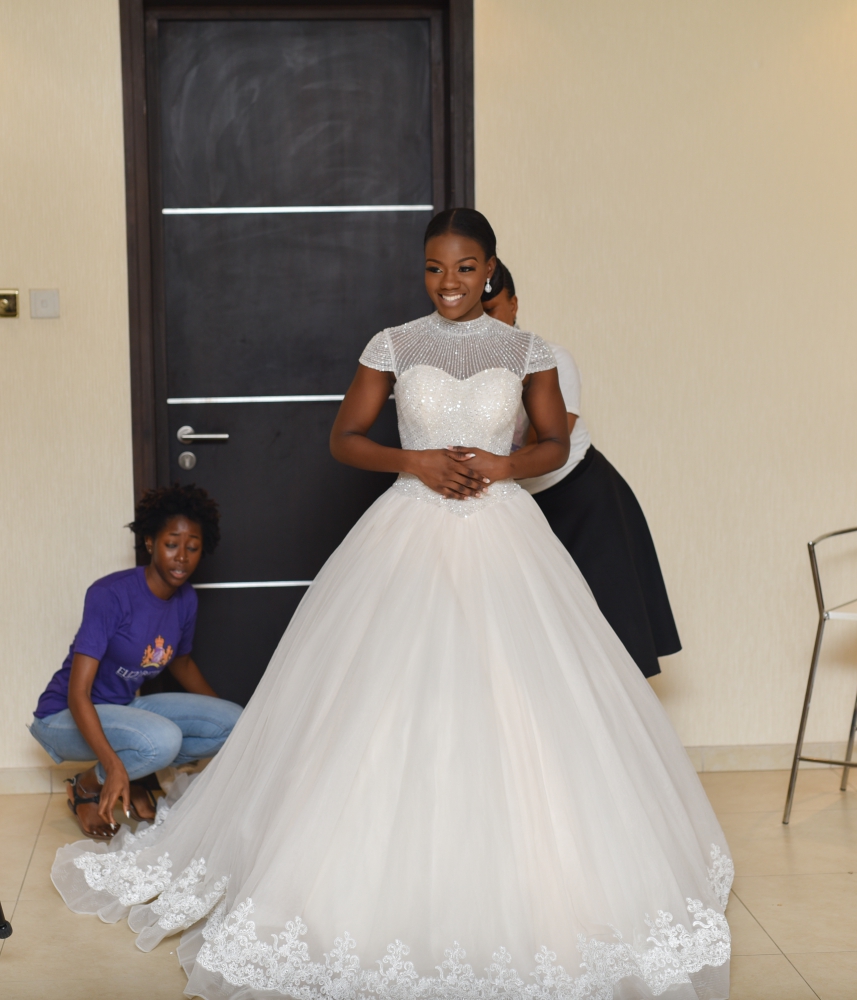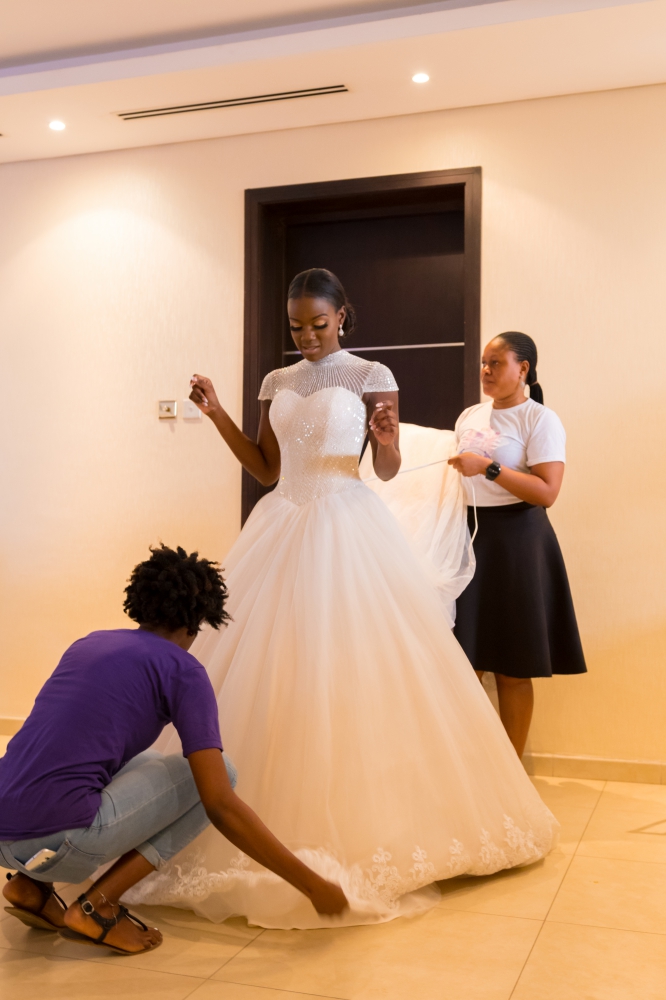 When I eventually saw myself all glammed up in my dress, I was very emotional, I twirled around a little and started to cry. It was what I wanted, simply put it was perfect!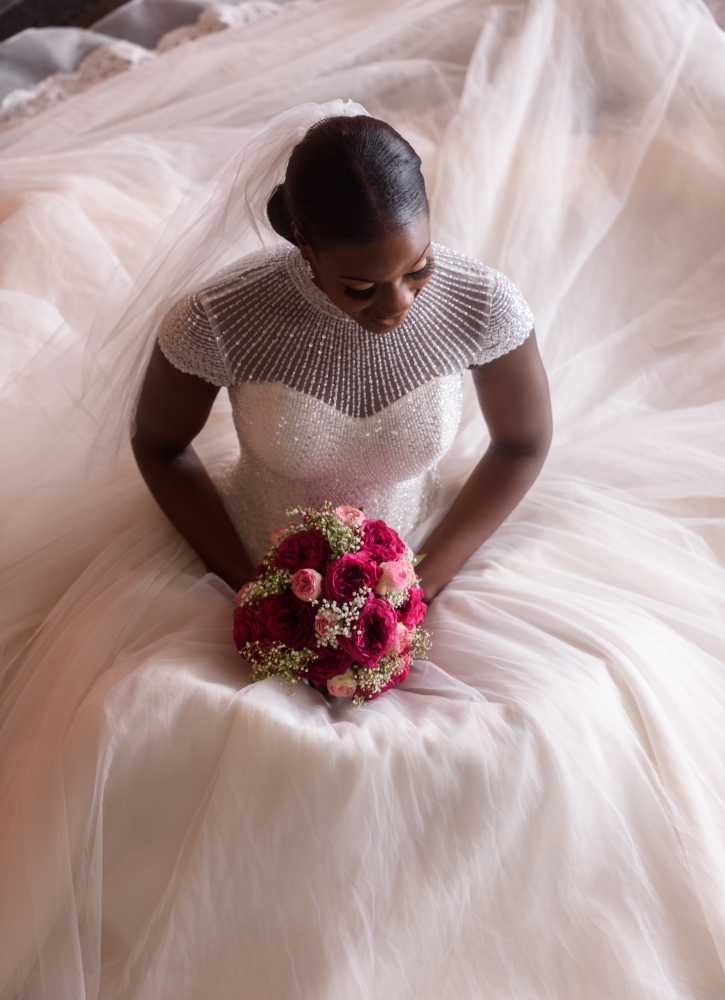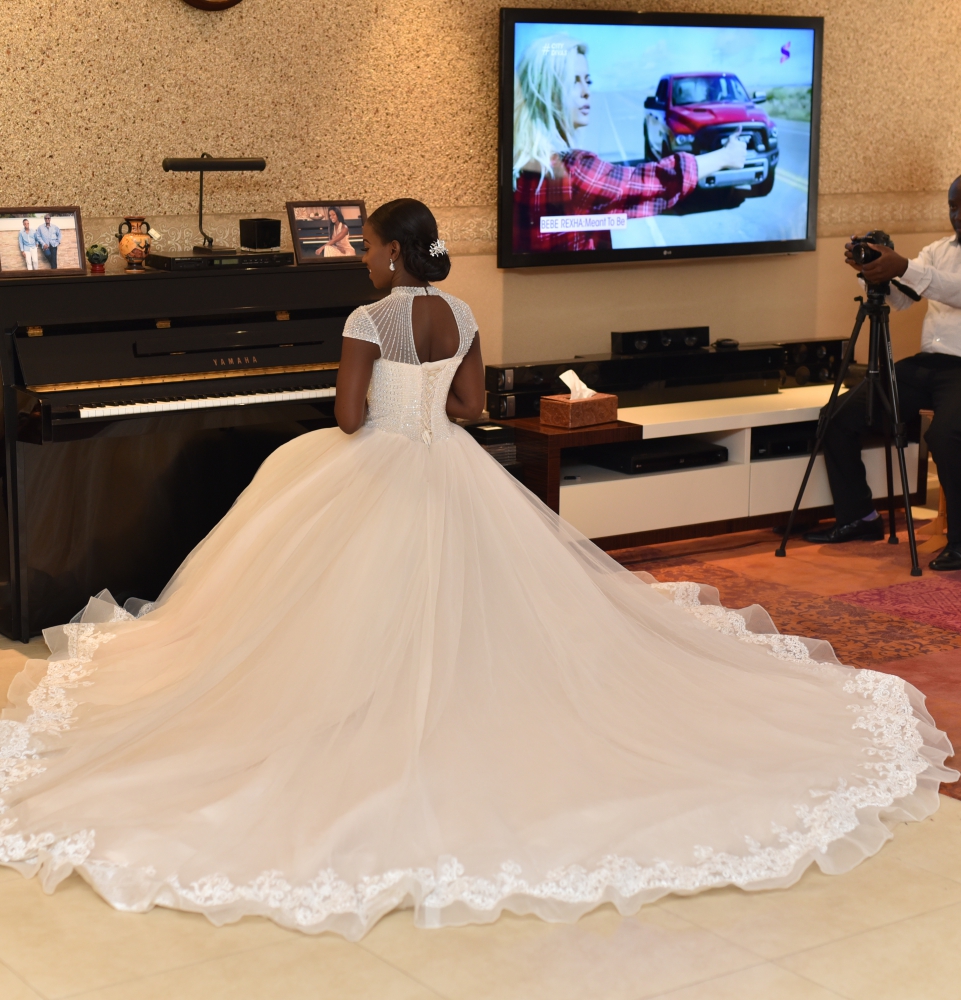 After the wedding
Honestly, the dress is sitting in a little orange suitcase in my father's house, lol! I have been approached several times to sell or at least rent it out but I can't bring myself to do that. Maybe someday eventually but for now it can stay in that suitcase.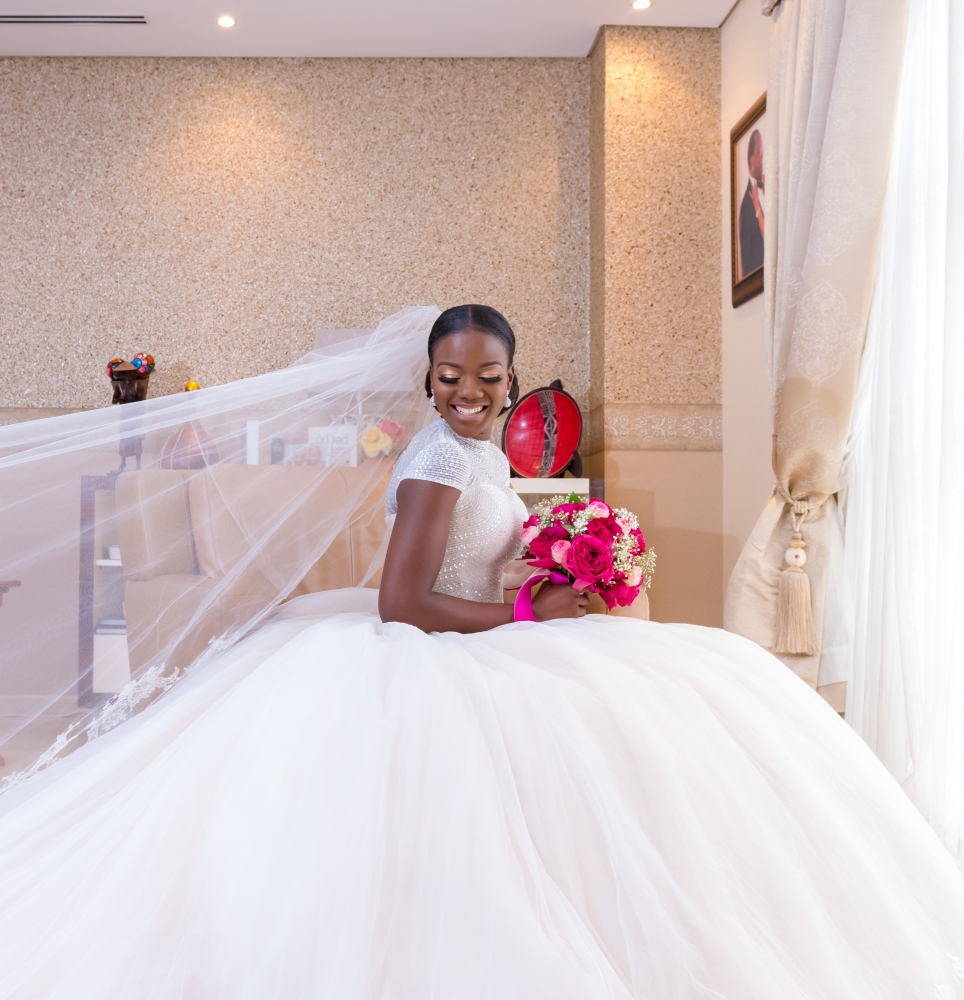 Would you change anything about your dress?
Not at all. My dress was perfect for me ??.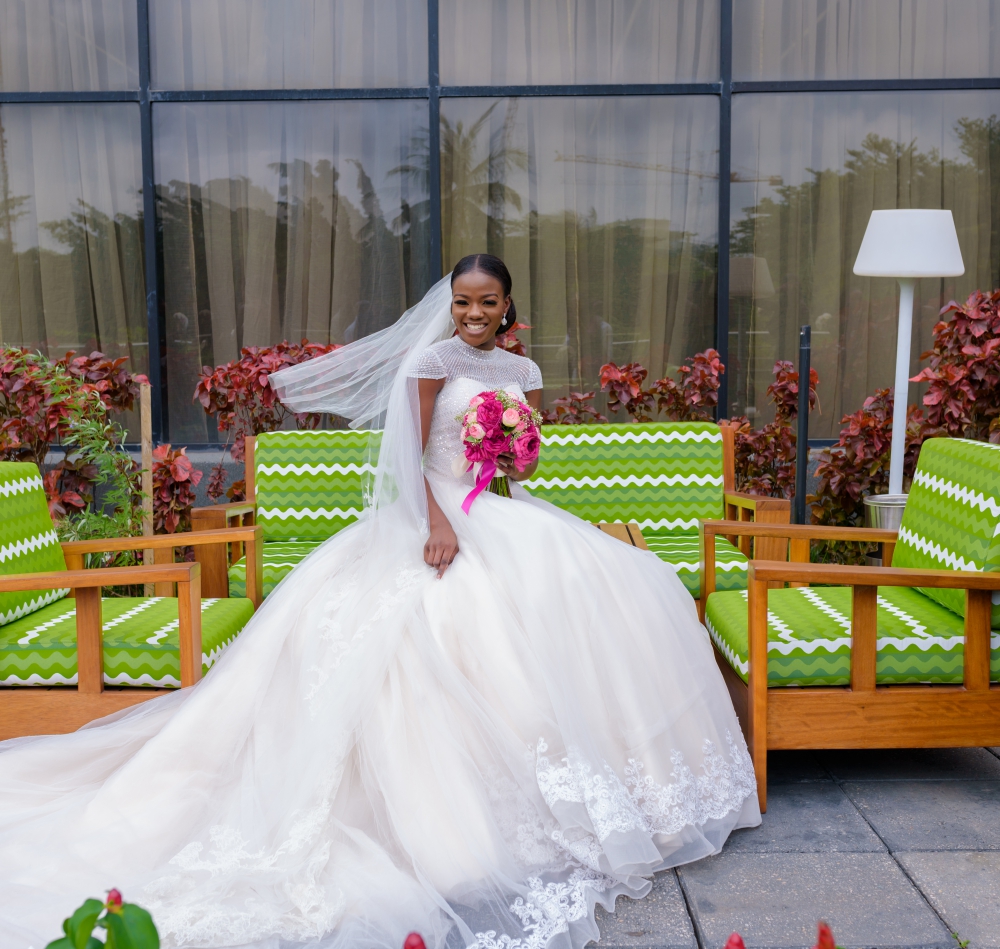 Credits
Bride: @t0misin
Dress: @avantgardeby_elizabethr
Makeup: @tifaramakeovers
Photography: @shuttterwavephotography