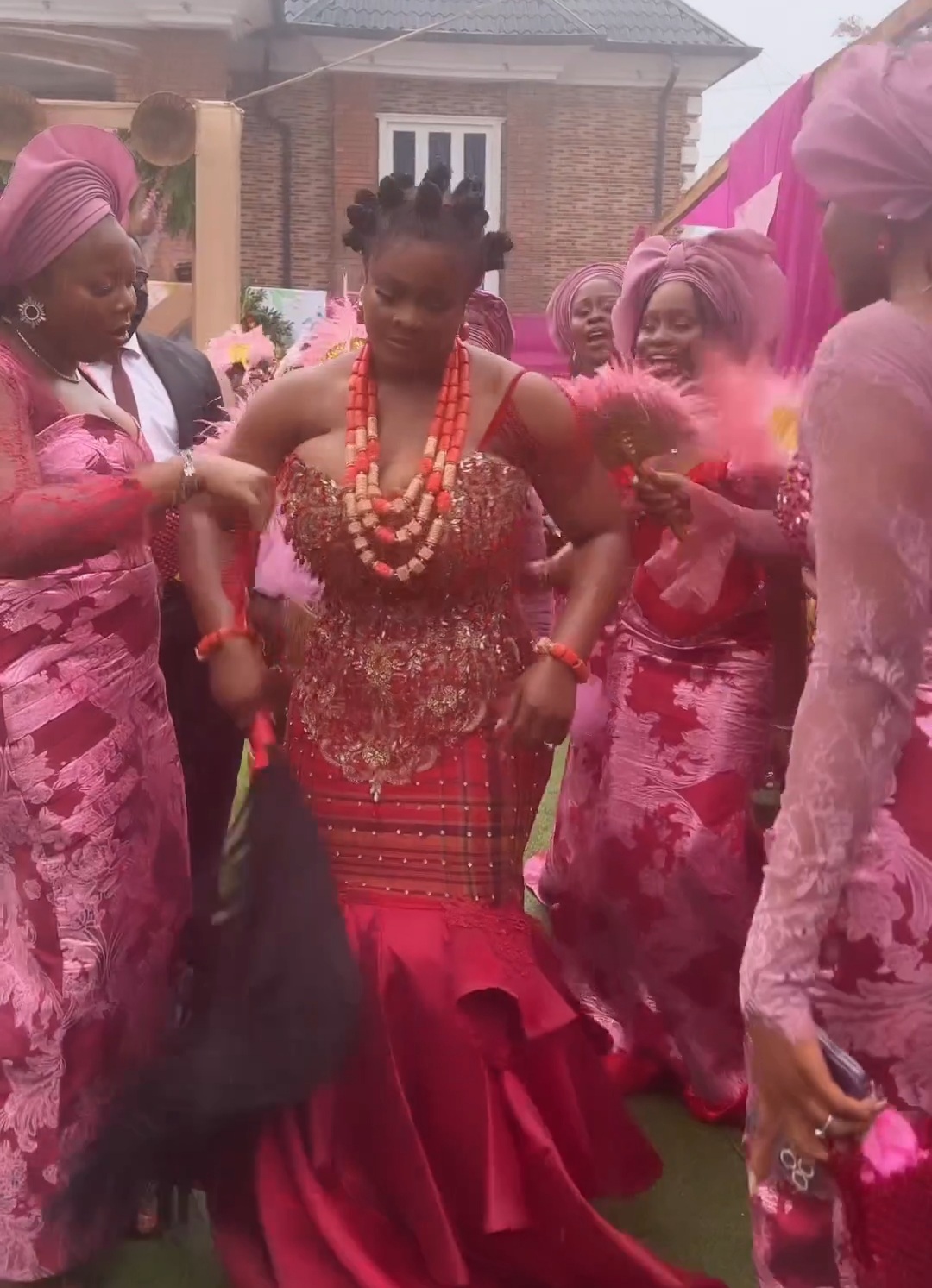 In life, people get to experience happy days and if we were to make a list, we know that the wedding day will definitely make top five.
This gorgeous Igbo bride came to a conclusion that a rainy day could not stop her shine. Despite the heavy downpour, she showed up in her lovely outfit and delivered some sleek moves at her traditional wedding. Her #AsoEbiBella ladies did not dissapoint. They also came in their numbers, cheering her on as she made a grand entrance. This video has us appreciating the beauty of love and friendship.
Enjoy the video below and catch more trending videos here.