Last week, we kicked off the new series – after the aisle series where we asked BBN Wonderland bride, Tomisin what has happened to her dress after 3 years.
In her quest to find out what happens to the wedding dress after the big day, we spoke to the Ghanaian bride, Stacy.  Stacy got married in 2019 and she will be telling us all about her wedding dress.
Right from wedding shopping, finding the perfect dress to seeing herself all glammed up in the dress, it's very exciting to hear! We'd also find out what has happened to her dress, two years after her big day (you should totally see her wedding here).
Stacy totally did her research before deciding on her dress.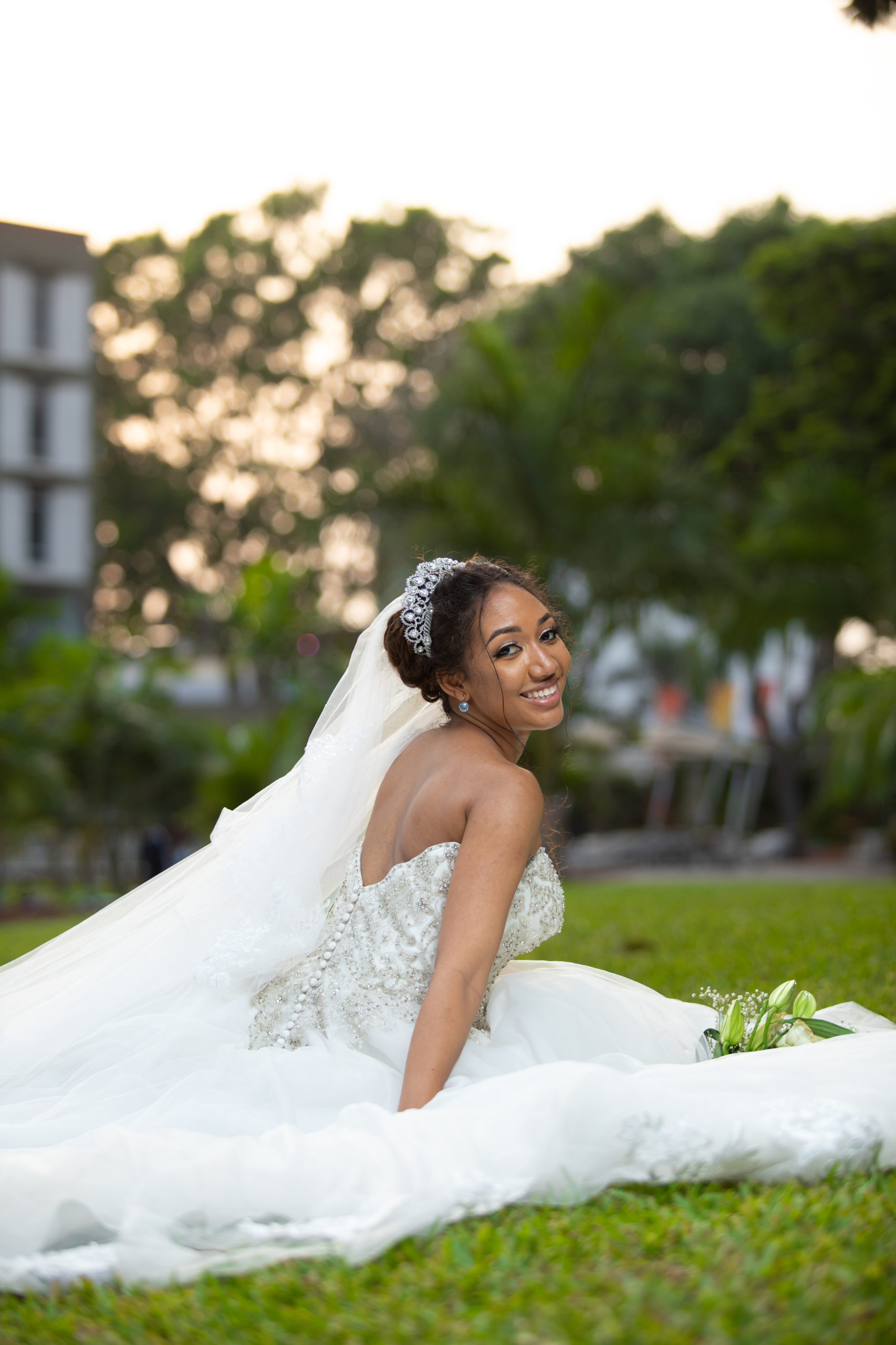 On Choosing her Dress
Wedding dress shopping for me was amazing! I did a lot of online research first to figure out what the best shops to visit would be. I also looked into the kinds of dresses they had. I had only 10 days to dress shop – so I had to make sure I was well prepared beforehand. I visited 3 shops ( Designerloft bridal, Our Story Bridal & RK Bridal) and the attendants were all amazing. They gave me a wide variety of options to choose from based on my preferred style. They helped me to get the dresses fitted on properly and gave me matching veils to ensure I had the complete feel of the dress. I went dress shopping with my dad – which was a really sentimental experience. He was allowed to take videos – for us to look at later and make an informed decision and also share with my mum for her advice. I loved every bit of the dress shopping experience!
I had the opportunity to shop for my dress in various bridal stores in New York. I had always wanted a balldress – so I went to all my appointments with that in mind. I tried many dresses ( different styles too) but when I wore that Eddy K dress – it just felt perfect. I couldn't stop smiling. I felt like a princess which was definitely the feel I was going for on my big day. The length, the intricate embellishments, the beauty of the sleeveless cut … it was just perfect!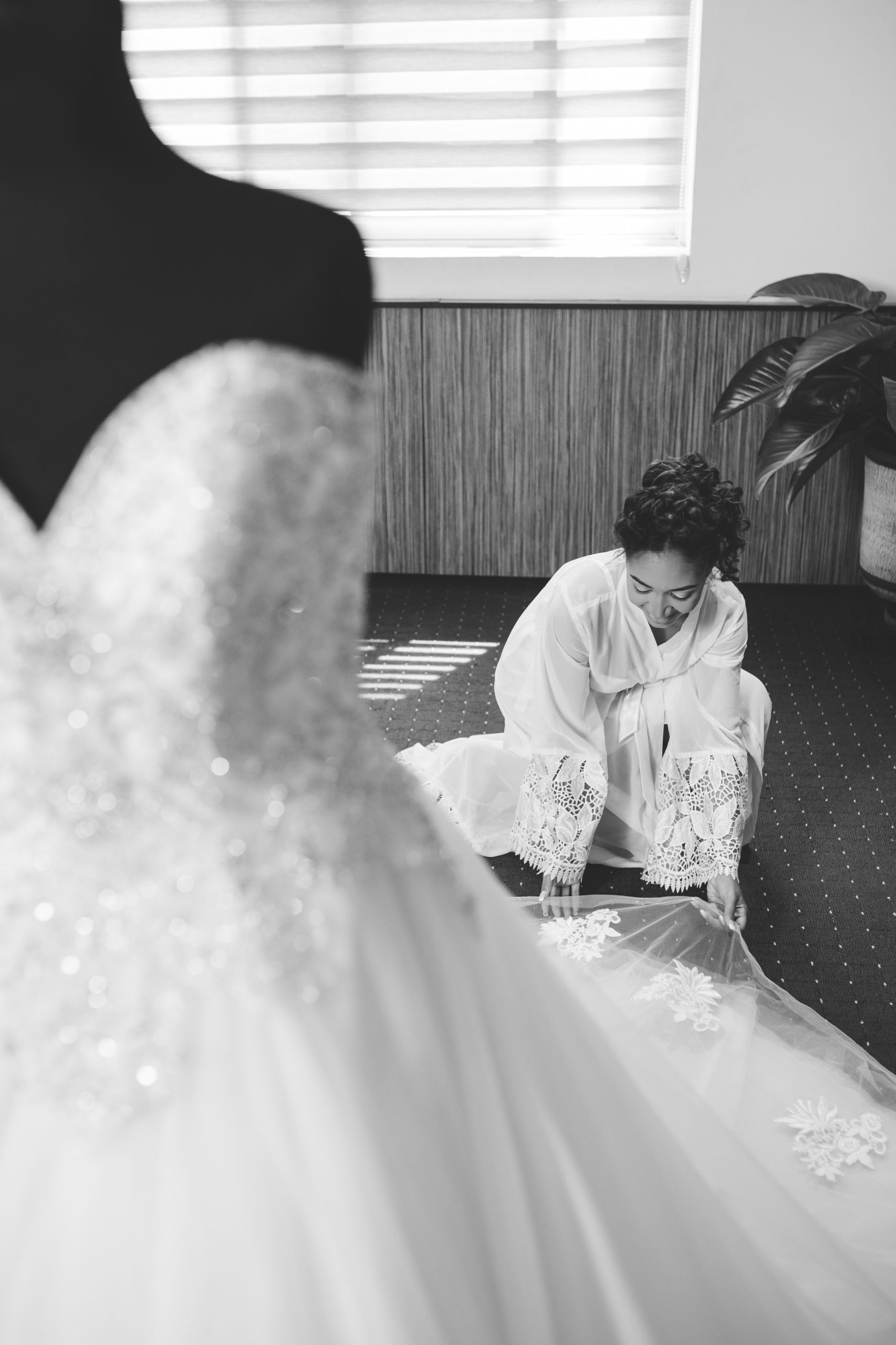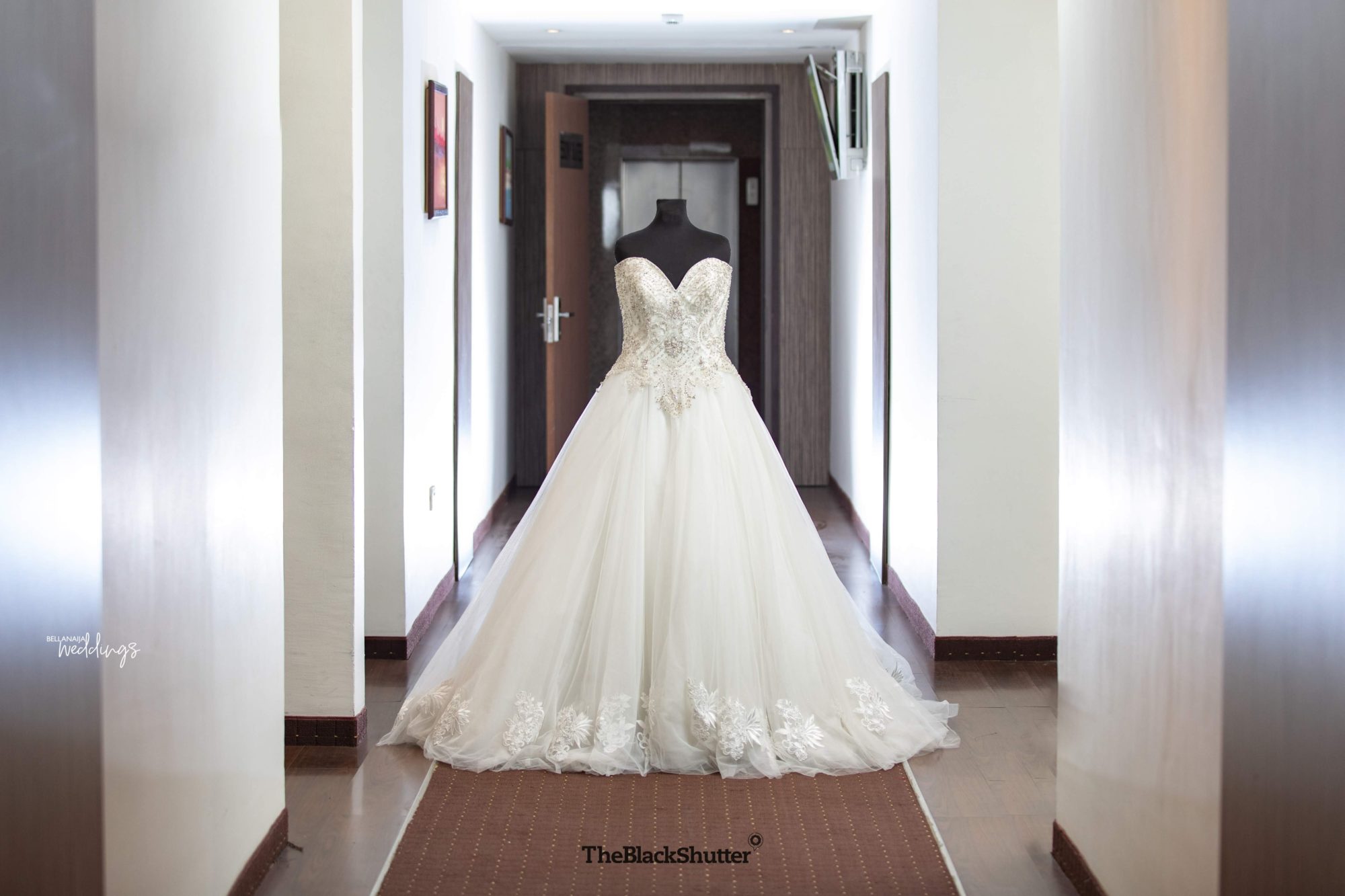 The dress and accessories
I had very minimal accessories – just a pair of sky blue earrings ( that was my something borrowed and something blue) and a tiara. Both were very comfortable and gave me that graceful princess look. I love how much of a princess they made me feel like. It really helped zone me into my fairytale wedding vision. My dress was grande but yet so light and comfortable to move about in. I could have effortlessly stayed in it all day and night.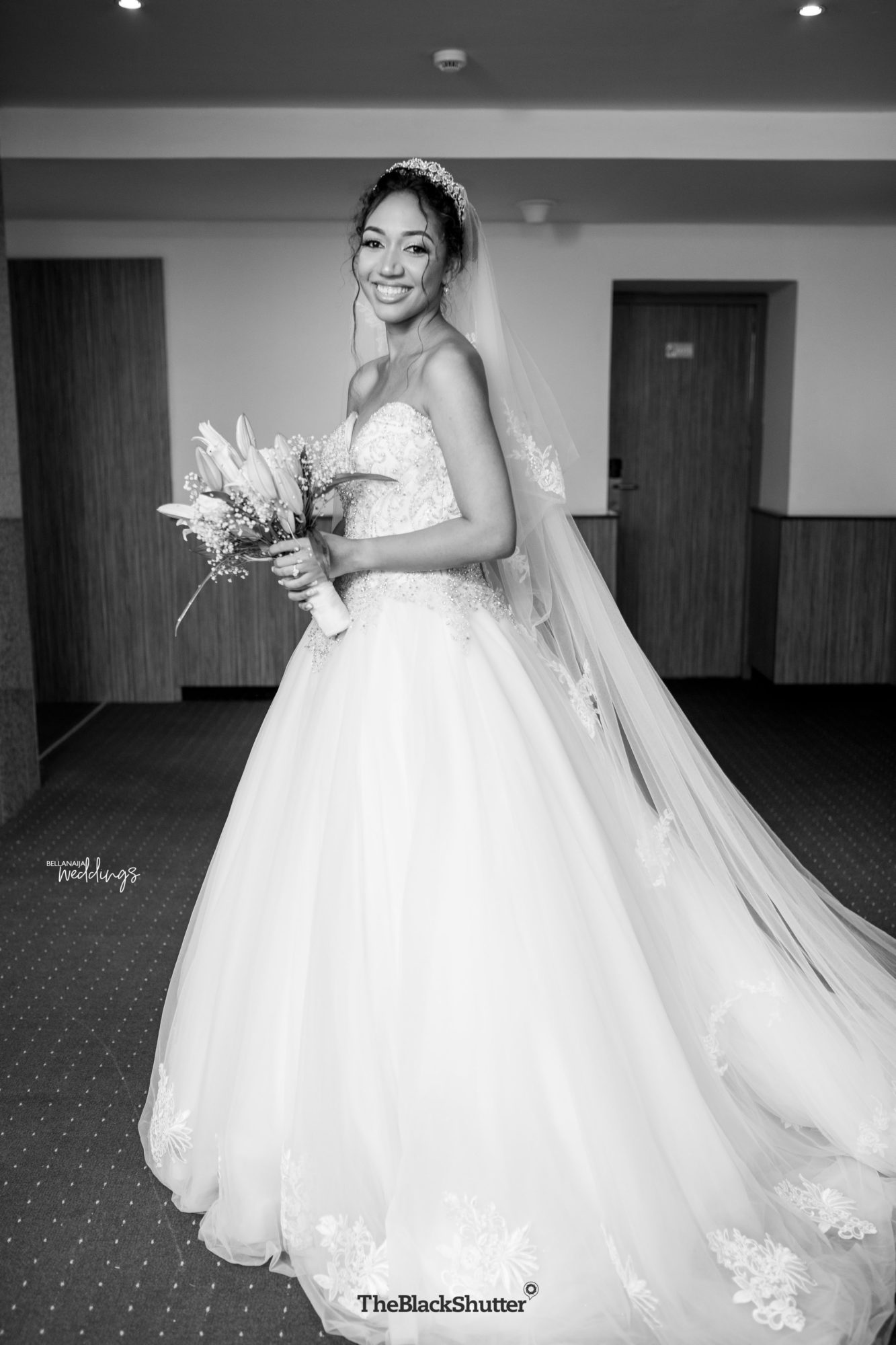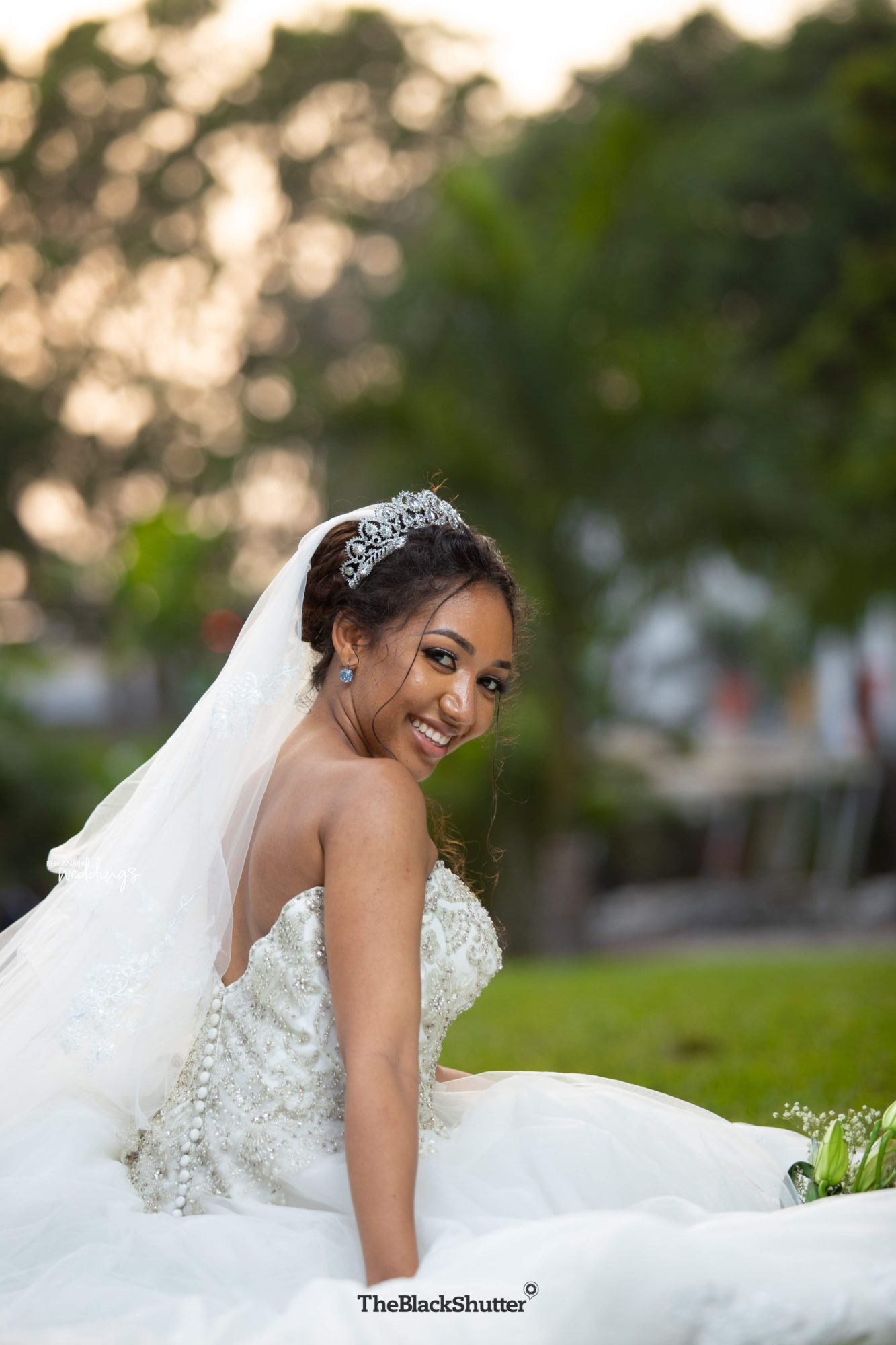 On my big day, everything went on seamlessly. I had to make alterations to it before my big day though. My dress was a bit big – and unfortunately, I couldn't have it altered in New York because I didn't have enough time. But I made alterations to the inner corset in Ghana. Also, the original dress didn't have the floral lace pattern on the bottom – but once I got my veil – which had a beautiful floral lace pattern on it – I decided to include the design at the bottom. It turned out even more beautiful at the end!
When I was all glammed up in my dress, it was just perfect. It was better than I had ever imagined it (and trust me I had daydreamed about this moment a million times). Every effort I had made towards putting the look together definitely felt more than worth it at that moment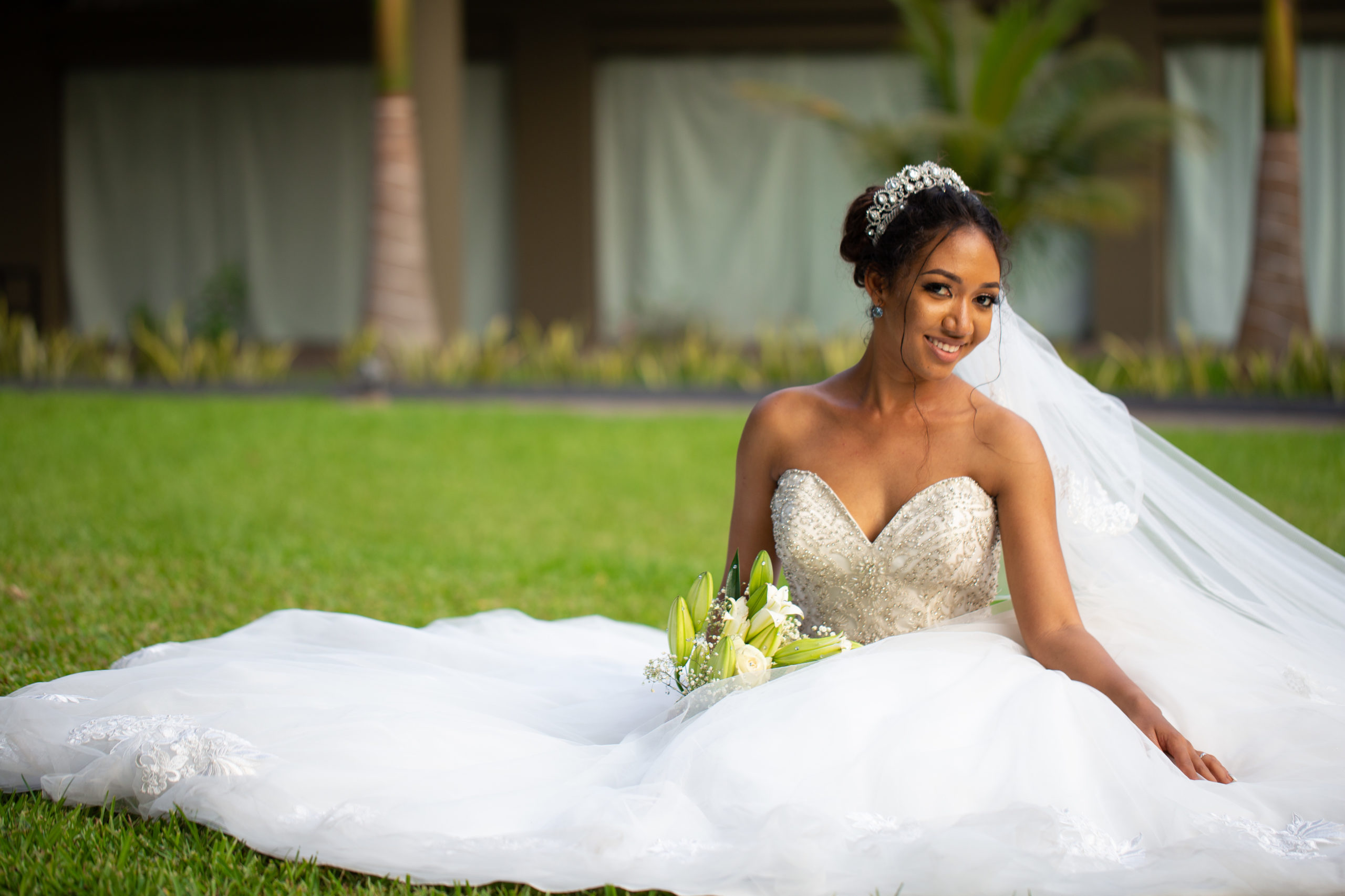 After the wedding
It's been laundered and nicely packaged. It's lying in my wardrobe. I don't think I will ever be able to give it away ? it means too much. I am thinking of doing a photoshoot in it in a few years… I need to wear that dress again!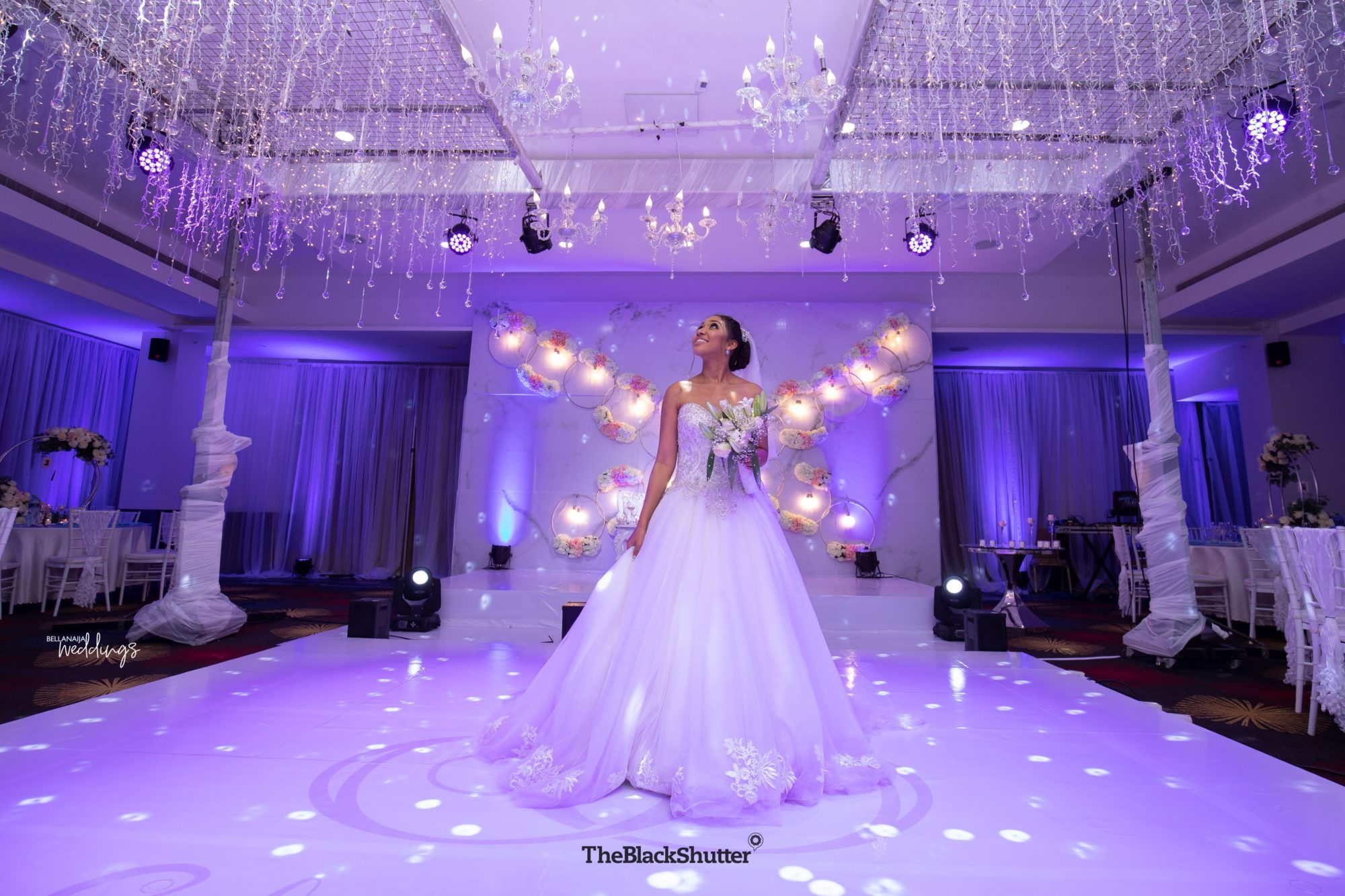 Will you change anything about your dress?
No, I wouldn't change anything! I really believe this was the most perfect dress I could have chosen! I loved it so much then and still love it today as much!
Credits
Bride: @bluebeta18
Dress: @eddyk_bridal
Planning & Decor: @couturevents
Makeup: @marion_km
Photography: @theblackshutter