Hey guys!
It is a few days to our very first event in the USA,  the BellaNaija Weddings Bridal Brunch hosted by Dure Events and we know you are excited as we are. As we anticipate this special day and hope to see you there, you have to reserve your spot and it is quite easy, just do so now by getting clicking here. If you are still wondering why you should get a ticket, you can find out the five reasons why you have to attend the #BellaNaijaWeddingsBridalBrunch.
So you have met a few of our amazing vendors from the those set to thrill us with an amazing culinary experience to the great hands glamming our space and working on our invites. You also met our super amazing speakers and showcasing vendors. You even met our official host and sponsors of this special day, Now we want you to meet a few of the faces you will be seeing at the event. Are you pumped? because we are.
These are few of the beautiful faces that will be present on the 23rd of June, 2019 at the BellaNaija Weddings Bridal Brunch.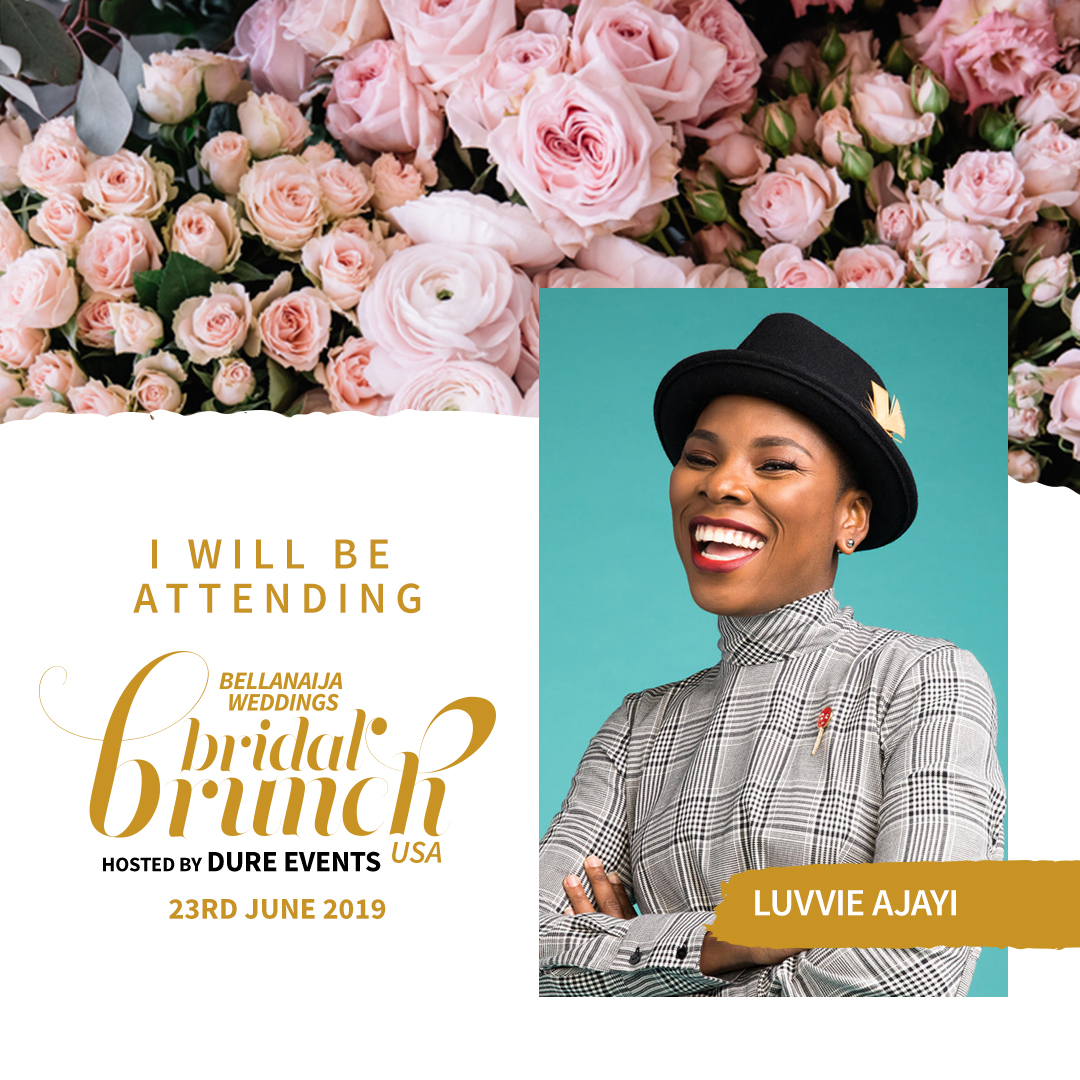 Luvvie Ajayi is an award-winning author, speaker and digital strategist who thrives at the intersection of comedy, technology and activism. Luvvie's work as a culture critic and activist have brought her much acclaim. She was selected as a part of Oprah Winfrey's inaugural SuperSoul 100 list, as someone who "elevates humanity." She was voted as the Influencer of the Year at the Iris Awards and was chosen as a Black Innovator by XFINITY Comcast. She is a past winner of the Women's Media Center's Social Media Award for using her voice and humour to amplify issues surrounding gender, racial and social justice. She's been on the cover of ESSENCE Magazine and has been featured by The New York Times, Good Housekeeping, Forbes, Fortune, Inc., NPR, Marie Claire, Chicago Sun-Times, Black Enterprise, The Root and more. As a writer and columnist, Luvvie has contributed to Vulture, EBONY and Uptown Magazine. Luvvie Ajayi will be at the BellaNaija Weddings Bridal Brunch and we are sure you want to meet her. Catch up with her on Instagram via @luvvie or on her website, www.luvvie.org.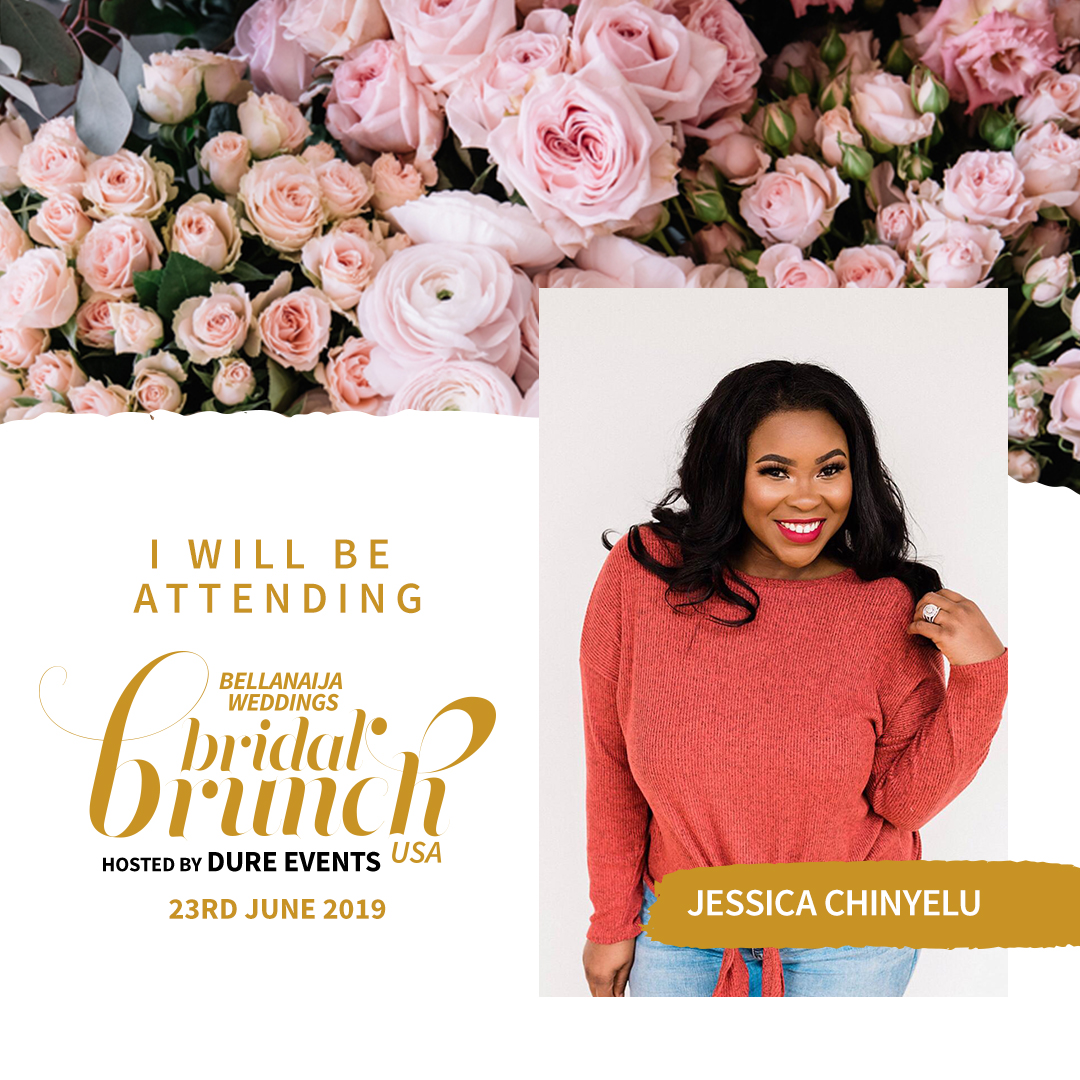 Jessica Chinyelu is a Nigerian-American wife, mom, boss, and Motherhood and Lifestyle Content Creator. She is also the Founder of a non-profit organization – The Woman of Purpose Network which caters to 500+ women at the annual Woman of Purpose Conference. She enjoys creating content that uplifts, empowers, educates, entertains and helps my readers go out and claim what's rightfully theirs. She has the desire to help you take enormous leaps of faith and live your BEST LIFE whether you're a savvy single or a married boss mom. Her mantra is #GirlItsOkay. You don't need to have it all together, feel the need to be perfect or act like you have all the answers. All you need is the courage to start believing BIGGER and accepting that #GirlItsOkay to desire more.
The beautiful Jessica will be at the BellaNaija Weddings Bridal Brunch and we can't wait to see her. You can keep up with her via Instagram on @jessicachinyelu or on her website, www.jessicachinyelu.com.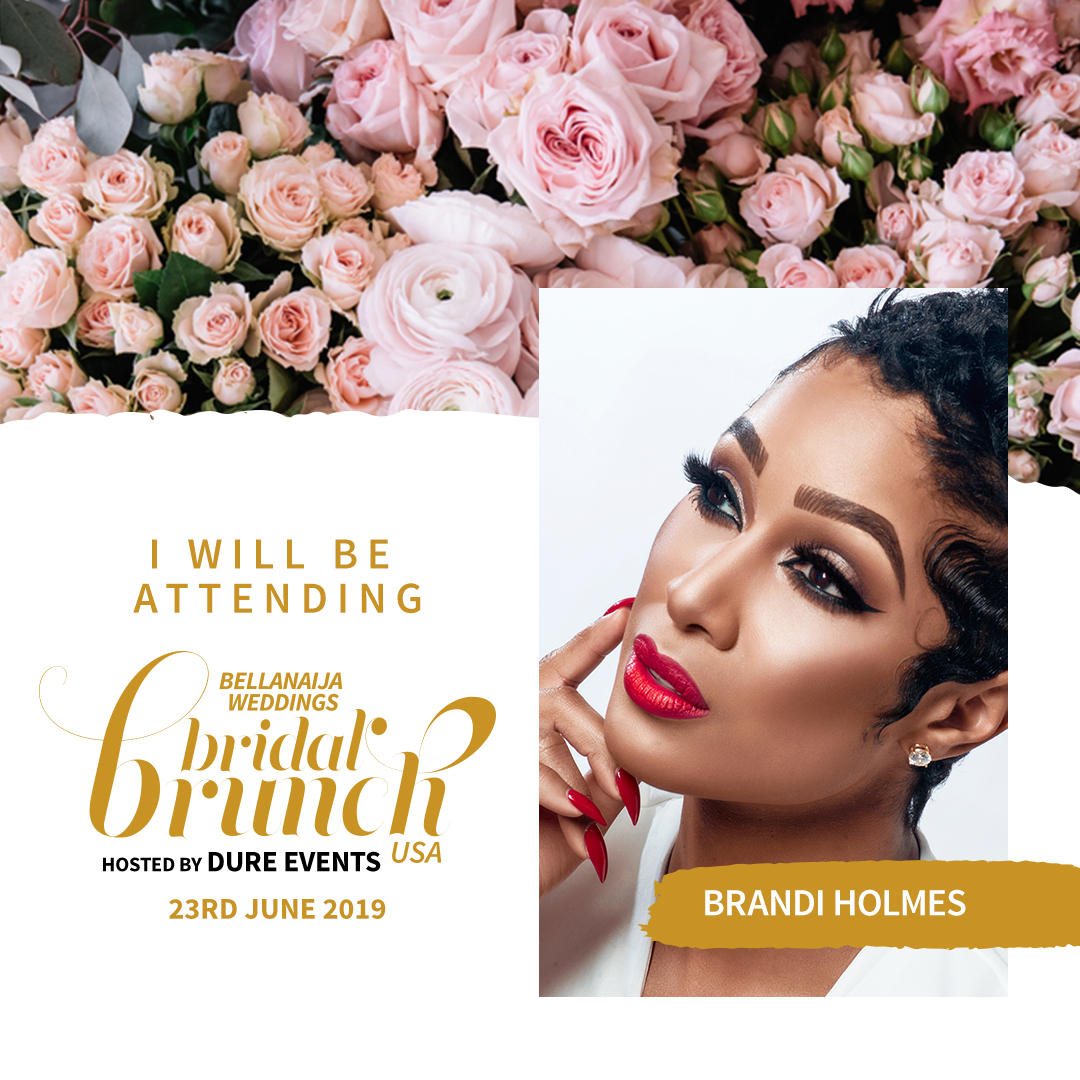 At the young age of 3, Brandi Holmes developed her artistic skills and began to use her face as well as colouring books for a cosmetic canvas. Now 11 years into the makeup industry, some would say she is the Picasso of makeup in her own right. She loves to take women into places of colour that they never thought they could go. She has since worked with celebrities such as Kelly Rowland, Robin Givens, Tirina, Kim Burrell, Regan Gomez, Terrance J, Tami Roman, Slyeena Johnson, Regina Belle just to mention a few. Her goal is to decorate her future into a flawless career, creating stunning appearances for the everyday woman because "looking anything else would be uncivilised". So if you are a beauty lover, you definitely want to meet the talented Brandi. Follow her work on Instagram via @brandiholmes or visit her website, simplyflawlessbybrandi.com.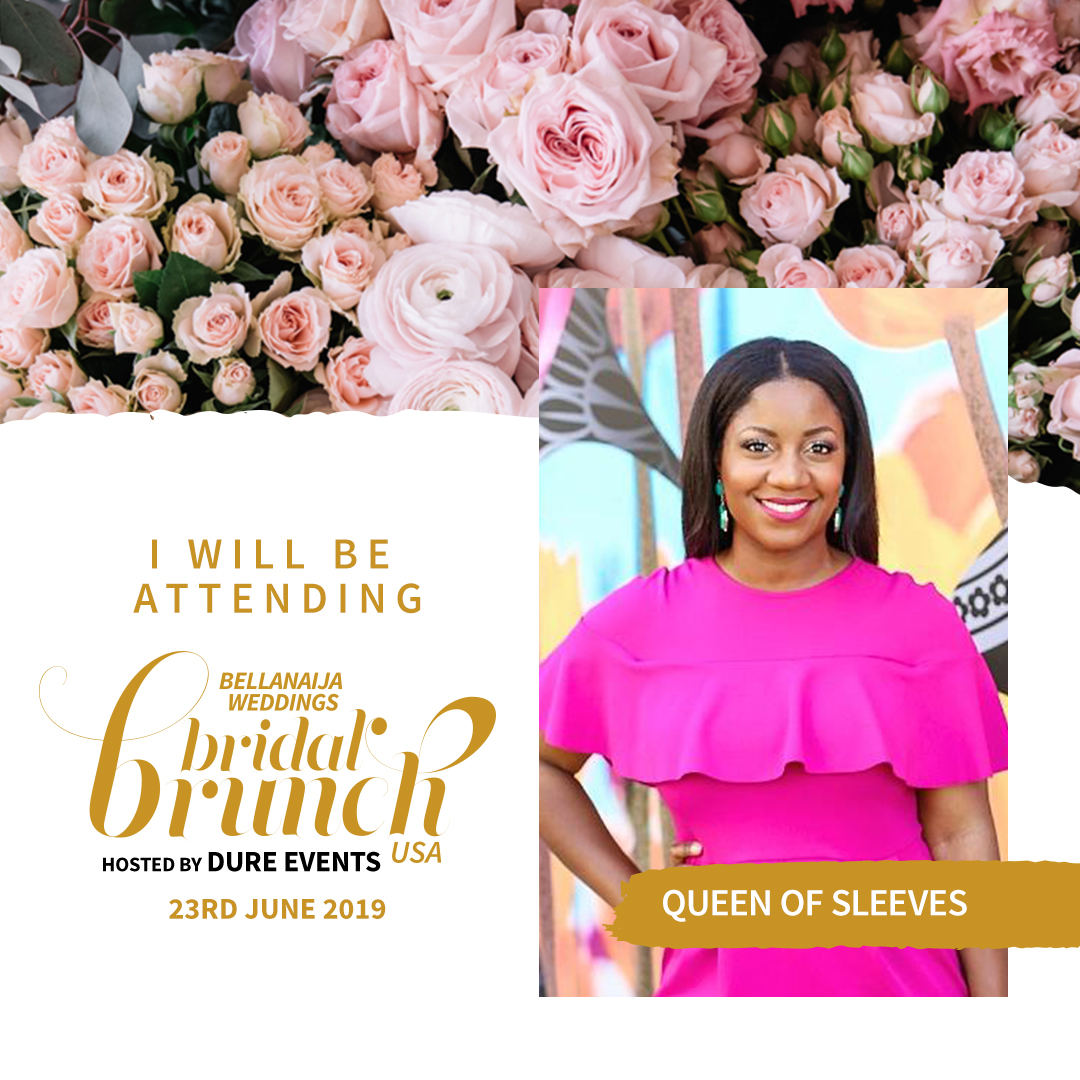 Queen of Sleeves is a Fashion and Lifestyle Blogger, and also a stylist. She is on a constant search to find items, particularly dresses, with sleeves that look youthful and fashionable. It can sometimes be difficult, but with the right styling, it can be done! She started her blog to inspire herself and those around her to be confident, chic, and fashionable with sleeves! Catch up with her on her blog www.queenofsleeves.com or via @queenofsleeves on Instagram.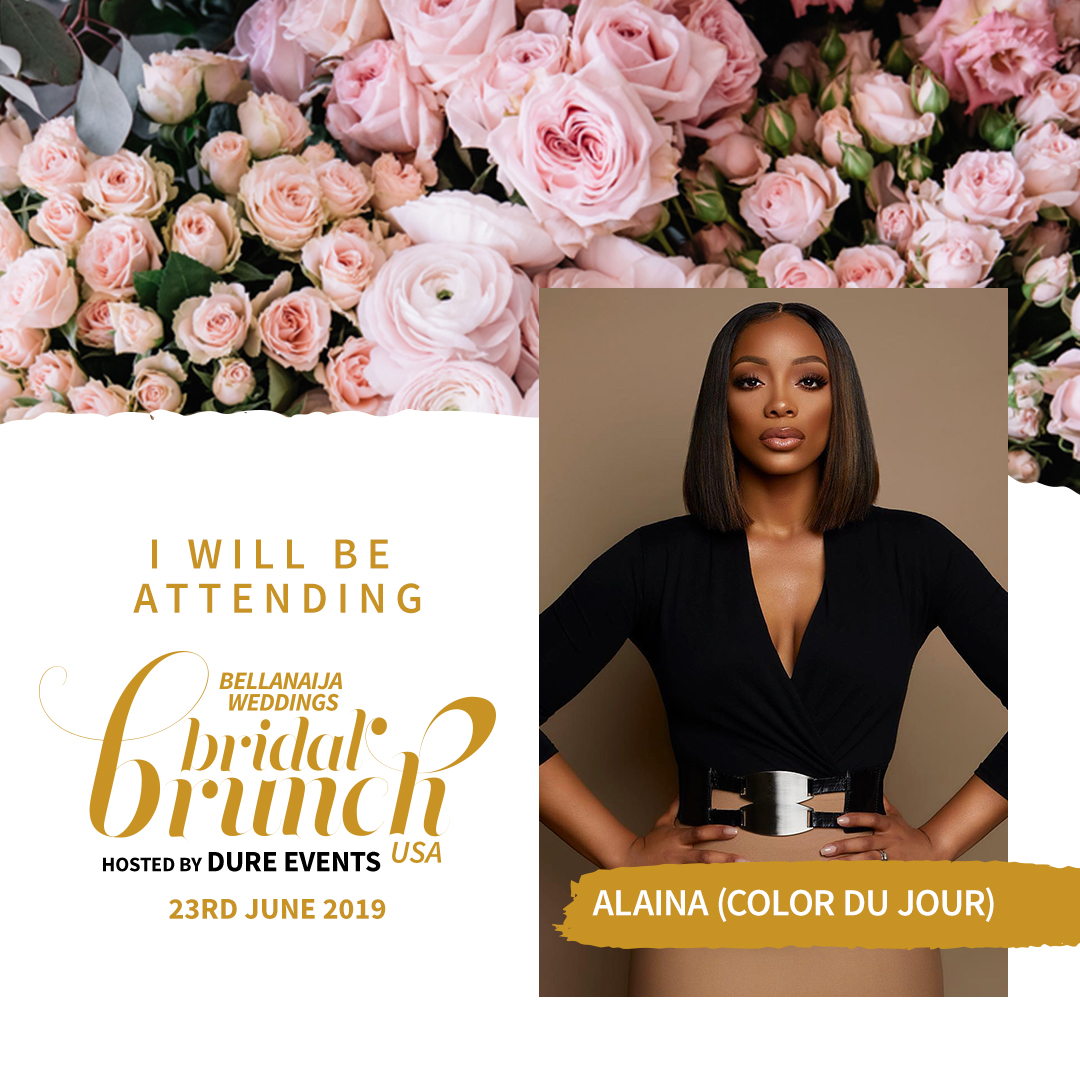 Alaina Saulsberry is the founder of Color du Jour, LLC and Color Du Jour Makeup Studio located in the great city of Houston, TX. Born and raised in Houston and a graduate of Stephen F. Austin State University. She has always had a strong passion for all things beauty. At an early age, she witnessed her aunt teach her older sister how to apply makeup, which sparked a strong interest in the field of makeup. Upon graduating in 2008, she began providing makeup services part-time under the name "Unique Touch" (later rebranded to "Color Du Jour") while maintaining full-time employment as a 7th-grade science teacher and a volleyball coach. Four years later, she decided to "jump" into her passion full time. She sees makeup as an art form, treating each makeup application as unique as her clients themselves.  "With Color Du Jour, her mission is not to beautify the individual, rather; to amplify the beauty that each individual currently holds. Alaina will be at the BellaNaija Weddings Bridal Brunch, make sure to look out for her. You can see all her brilliant work on Instagram via @colordujour. or www.colordujour.com.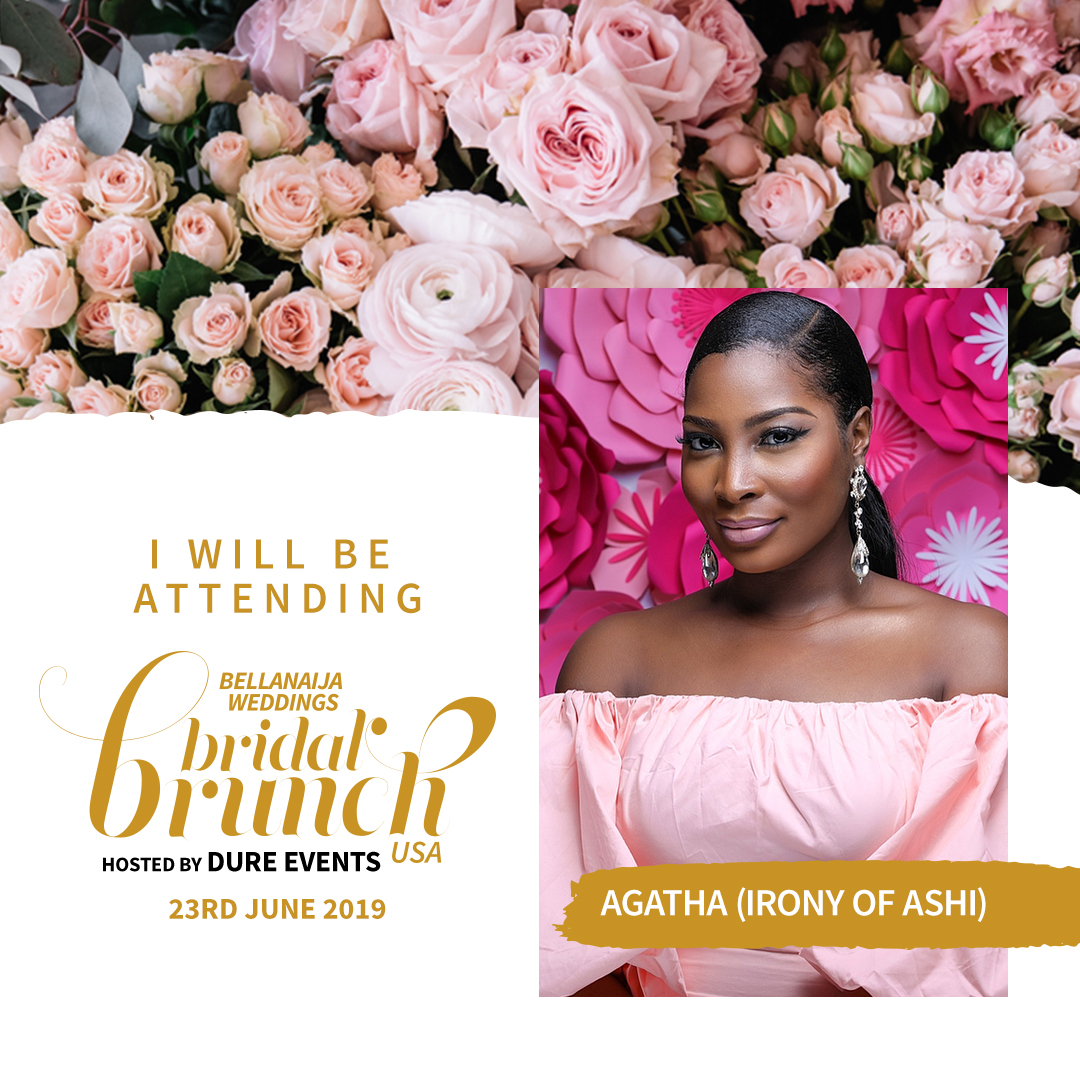 Agatha popularly known by Irony of Ashi is a fashion and lifestyle blogger, a corporate professional and also the creative director of the clothing brand, Flair by Ashi. She aims to provide a sophisticated fashion with a twist via every means available to her. Agatha will be present at the BellaNaija Weddings Bridal Brunch and you can check her out on Instagram via @ironyofashi and also visit her website, www.flairbyashi.com.
We bet you are getting excited and can't wait to dine with us, we can't wait too. So get your tickets here and see you soon!