Hey guys!
We are getting close to the BellaNaija Weddings Bridal Brunch hosted by Dure Events and we know you are excited as we are. So if you haven't gotten your ticket and reserved your spot(?), you can just do so now by getting clicking here.
So you have met a few of our amazing vendors from the those set to thrill us with an amazing culinary experience to the great hands glamming our space and working on our invites. You also met our super amazing speakers and showcasing vendors. Now, it is time you met the official sponsors of this beautiful event.
These are the people that have come together to make June 23rd, 2019, a reality and we are so excited to be working with them.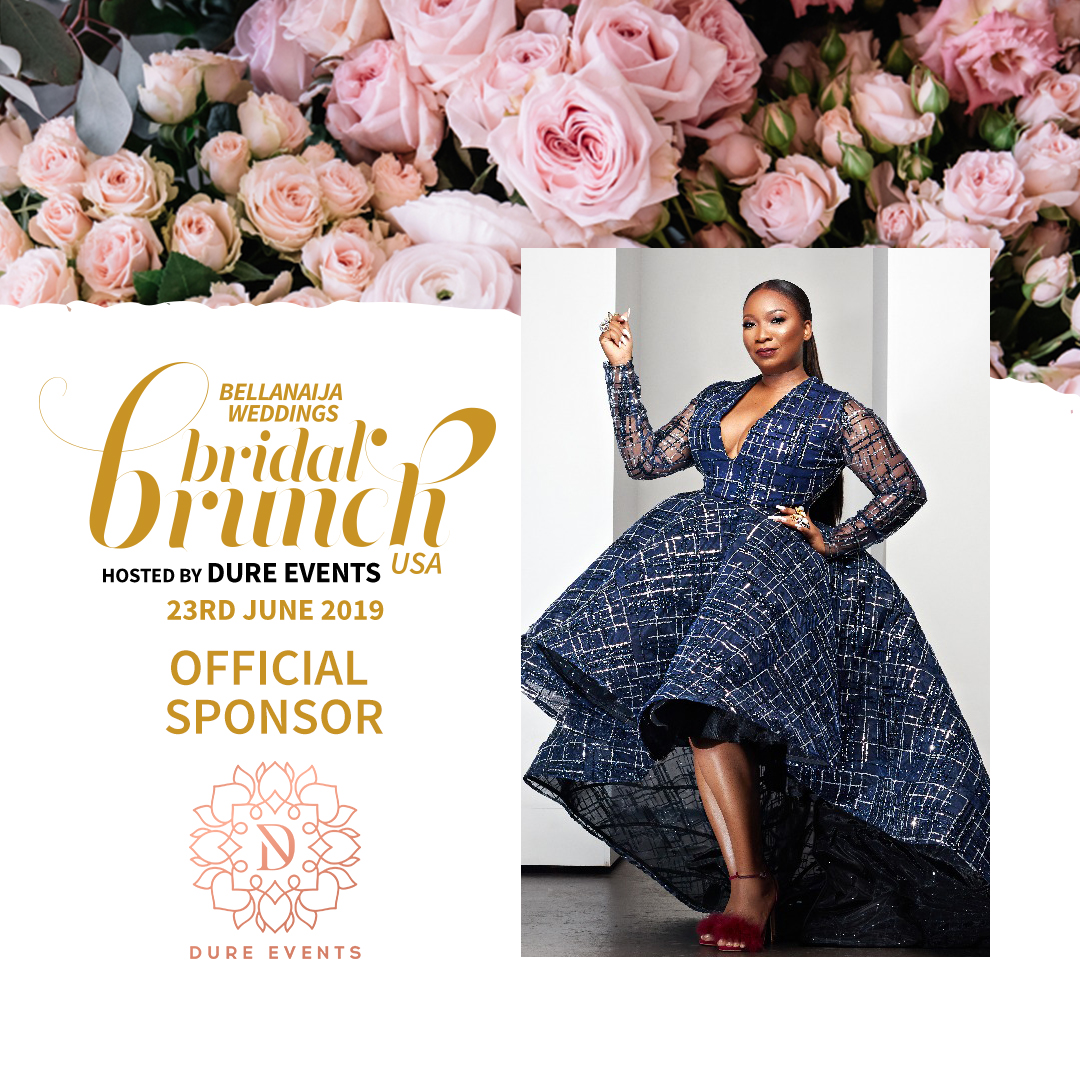 Dure Events is a full-service event planning firm headed by the brilliant extraordinary, Chioma Nwogu. Dure Events understands that events are more than just a celebration of love, achievement or new beginnings; they are a hallmark of life itself, reminding us that memories are precious and people are important. This is why we design unique experiences drawing from a wealth of industry knowledge and an unparalleled network of designers, fabricators and chefs. Simply put, we work with the best, to give you the best. We plan with precision and execute with finesse because your memories and experiences are too important for anything less. We can bet that the event will be more than memorable for everyone just because we have Dure Events on our side. You can catch up with their amazing work via www.dureevents.com or @dureevents on Instagram.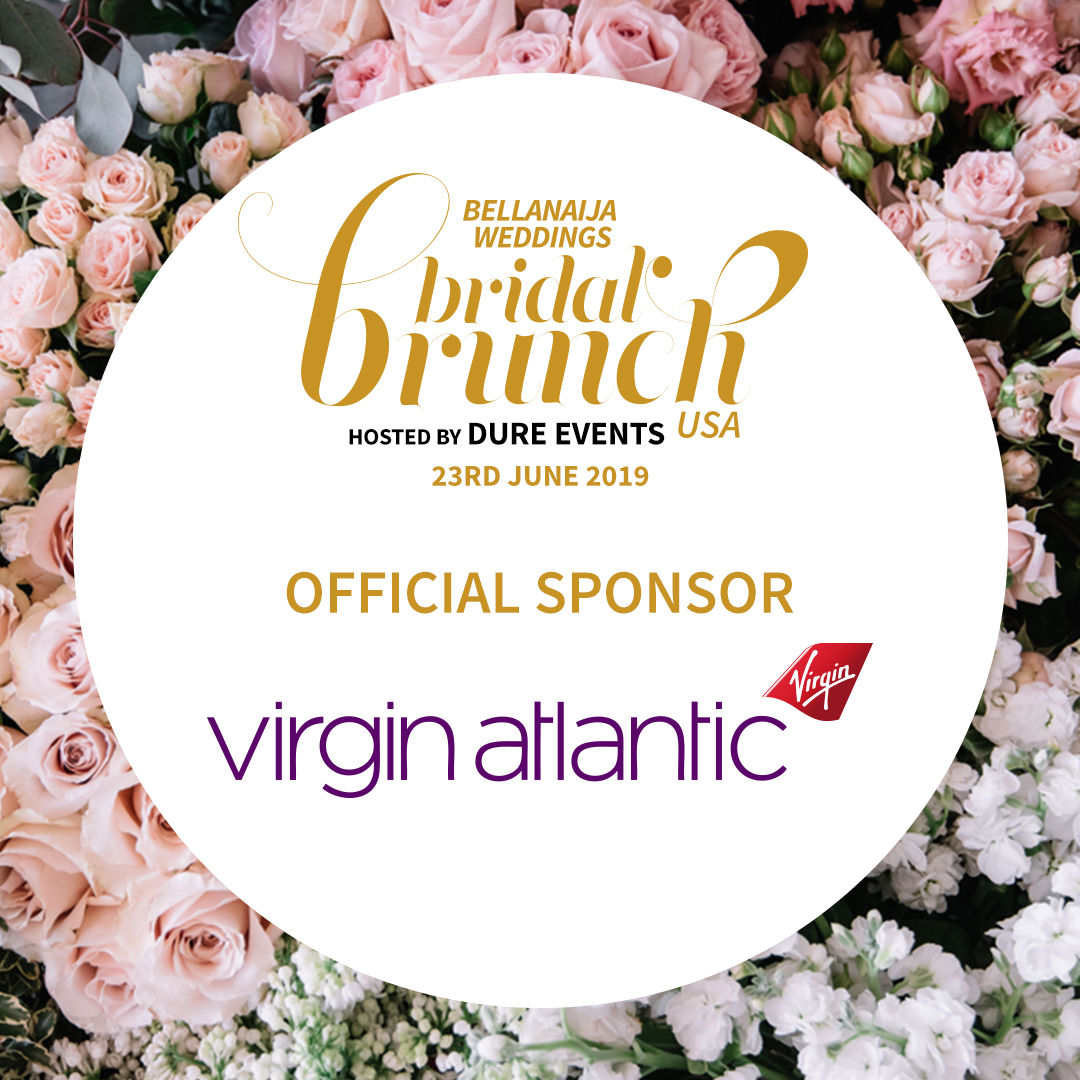 Virgin Atlantic was founded by entrepreneur Sir Richard Branson 34 years ago with innovation and customer service at its core. Today Virgin Atlantic carries 5.4 million customers annually and was recently voted Britain's only Global Five Star Airline by APEX two years running in the Official Airline Ratings. Headquartered in London, Virgin Atlantic operates daily non-stop flights from Lagos to London with connections to 26 destinations across four continents. Utilizing a fleet of 46 aircrafts, Virgin Atlantic operates from its hubs at London's Heathrow, Gatwick and Manchester airports.
In 2019 Virgin Atlantic will take delivery of its first Airbus A350-1000 aircraft – helping to transform the fleet into one of the quietest and most fuel efficient in the sky. Virgin Atlantic recently achieved the highest sustainability ranking of any airline globally with an A- Leadership rating in the 2018 Carbon Disclosure Project performance assessment. They are taking the BellaNaijaWeddings Bridal Brunch journey with us and we are super ecstatic about this. Go ahead and check them out on www.virginatlantic.com or via Facebook, Twitter and Instagram @virginatlantic.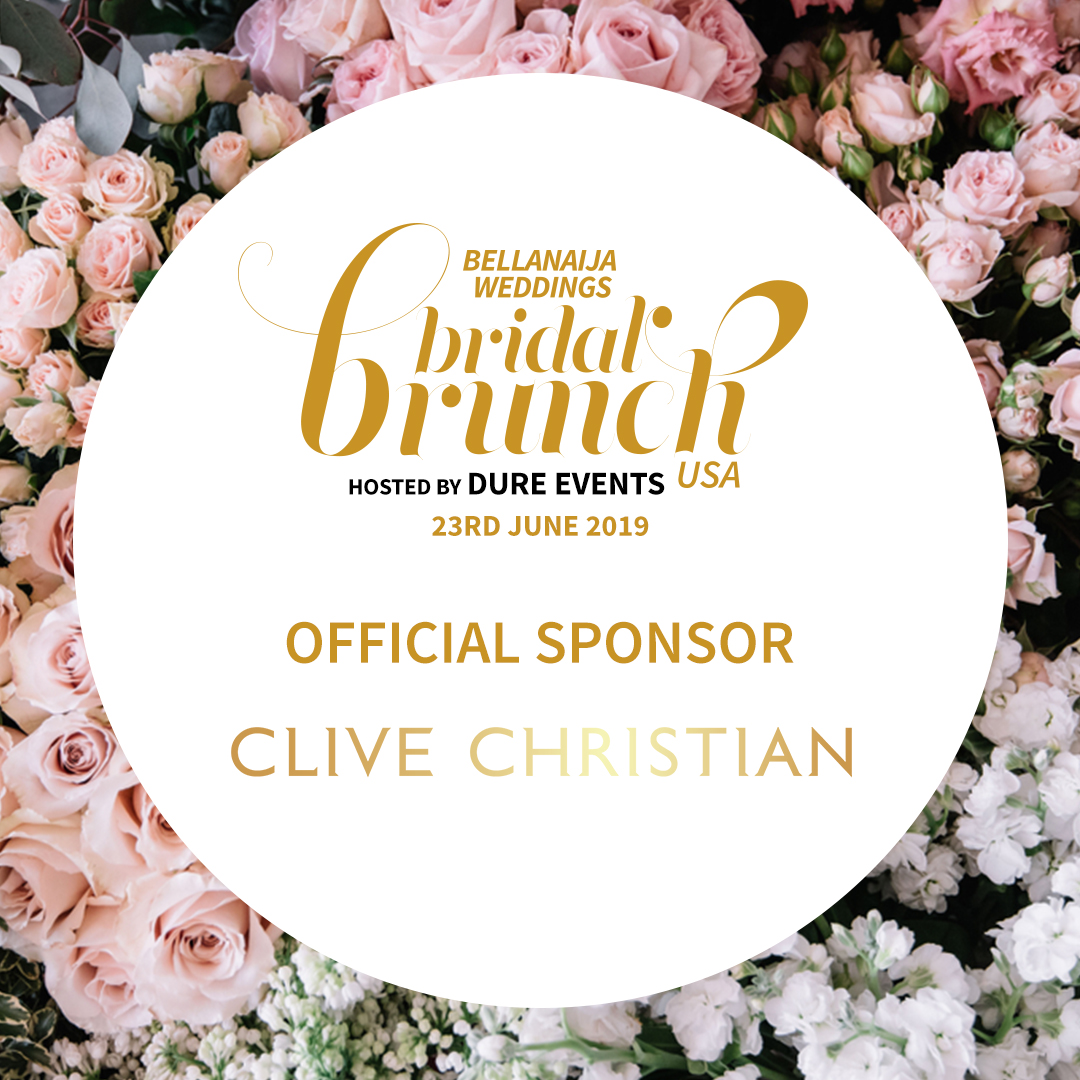 Clive Christian Perfume is the world's leading independent Perfume House. From the sparkle of each chandelier teardrop to the breathless luxury captured in every crown-topped fragrance, Clive Christian is the pursuit of passion and perfection. Beauty, indulgence and timeless elegance, it's an empire built with a global mindset and British heart. All Clive Christian Perfumes contain between 20-25% pure perfume and are made using the finest ingredients from around the globe. Yes, they are proud sponsors of the BellaNaija Weddings Bridal Brunch and we are so excited to have them on board.  Check them out on www.clivechristian.com or @clivechristianperfume on Instagram.
We bet you are getting excited and can't wait to dine with us, we can't wait too. So get your tickets here and see you soon!