Editor's Note: Hey, BellaNaijaWeddings fam! So we've had two episodes of  How I knew she was the one series and we believe you've enjoyed it so far. Well, the fun isn't over as we still got more beautiful love stories and perspectives for you.  So, let's get it going…
When you hear people say that they've found the one, what goes on through your mind? We bet it's excitement for the mixed with some interesting questions like "how did you know?" It's one beautiful thing to get into a committed relationship. However, deciding to take that commitment to the next level is still no mean feat.
Today, the spotlight is on Damilola who recently proposed to his sweetheart, Onome whom he met on Instagram. Surprising her with the help of his friend, Dmilola asked Onome to spend the rest of her life with him and she said yes! Damilola takes us through their journey as he shares their love story, and how he knew that Onome was the one for him. Keep scrolling to enjoy.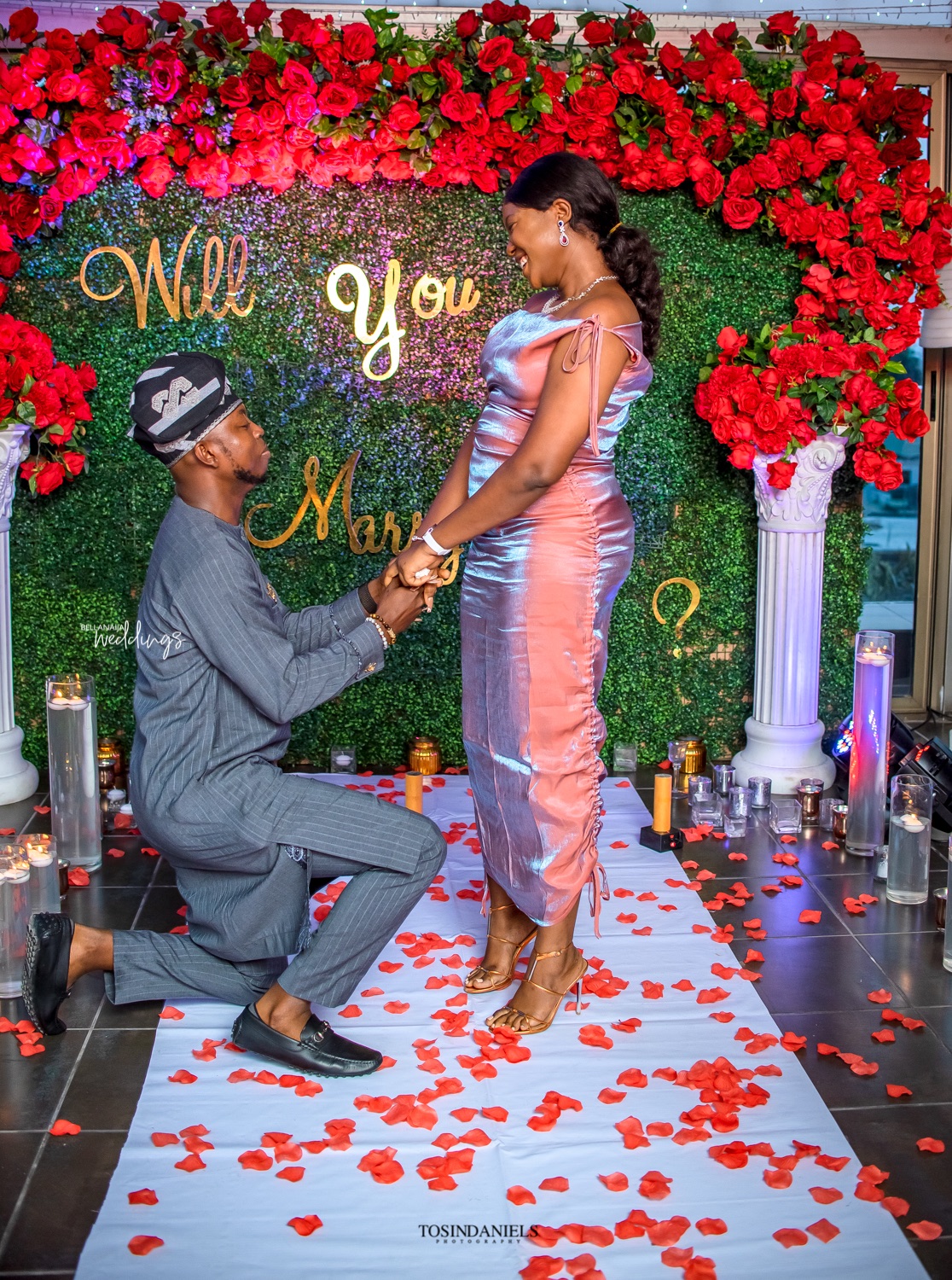 A look down memory lane to how they met…
It was on the 8th of December 2019. All thanks to technology (Instagram) and God that brought her my way. It all just started as a very normal conversation at first. Just the usual greetings, but her response was good. We kept on chatting and it all got intense, and I knew there was no going back from this. I wanted more so I went ahead to ask for her contact which she gave to me. We went on a few dates and after the festive period, I finally asked her to be my girlfriend and she said yes. That was the beginning of our love story.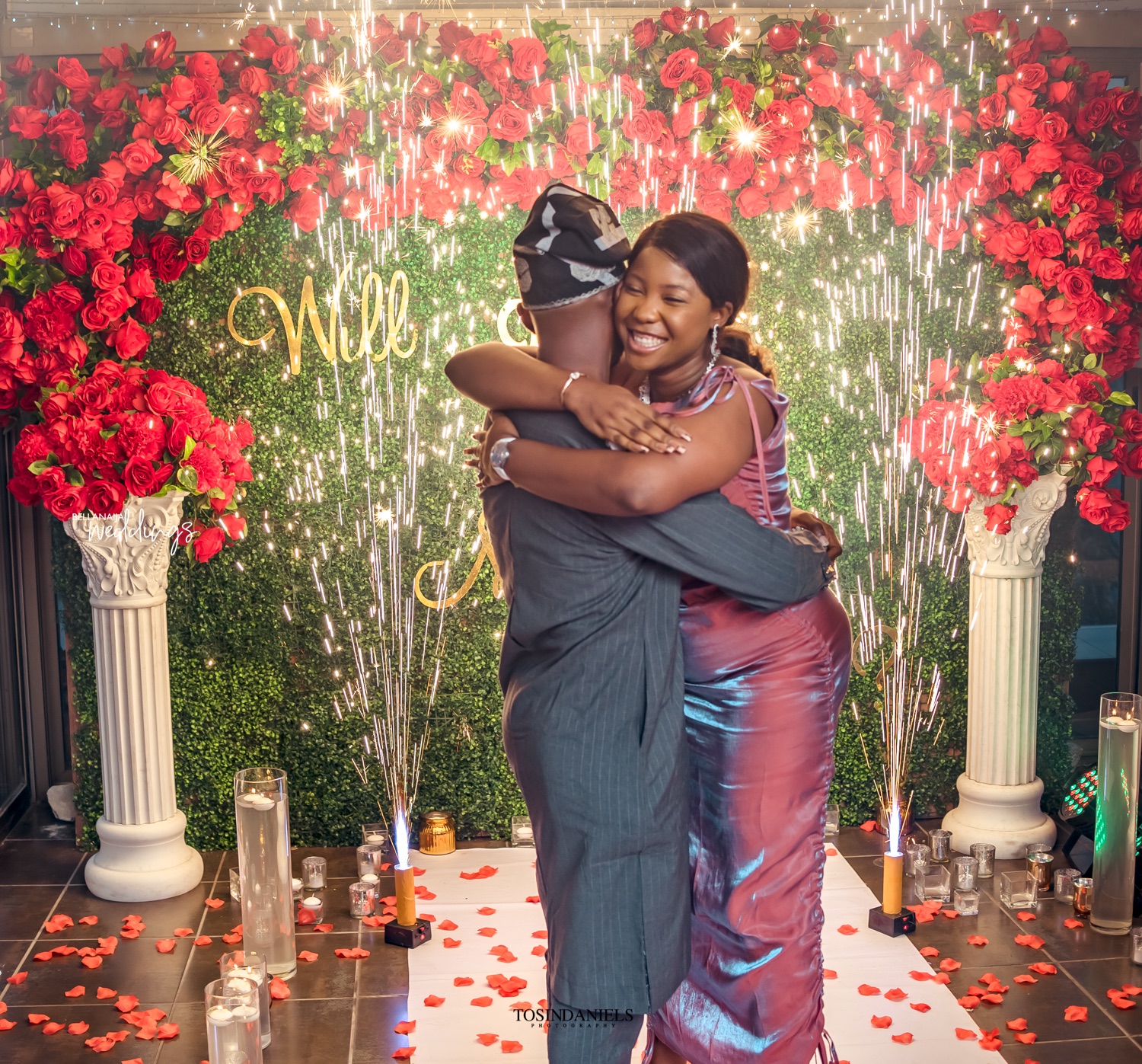 What is that one thing about her that attracted her to you?
Onome has got the most beautiful smile I have ever seen, and she's got a good heart. I could say I fell in love without even seeing her physically… More like blind love. She's the most beautiful person I have met. So, basically, the attraction for me was her smile and the fact that we could connect with each other almost immediately. If I had to choose again I will still choose her.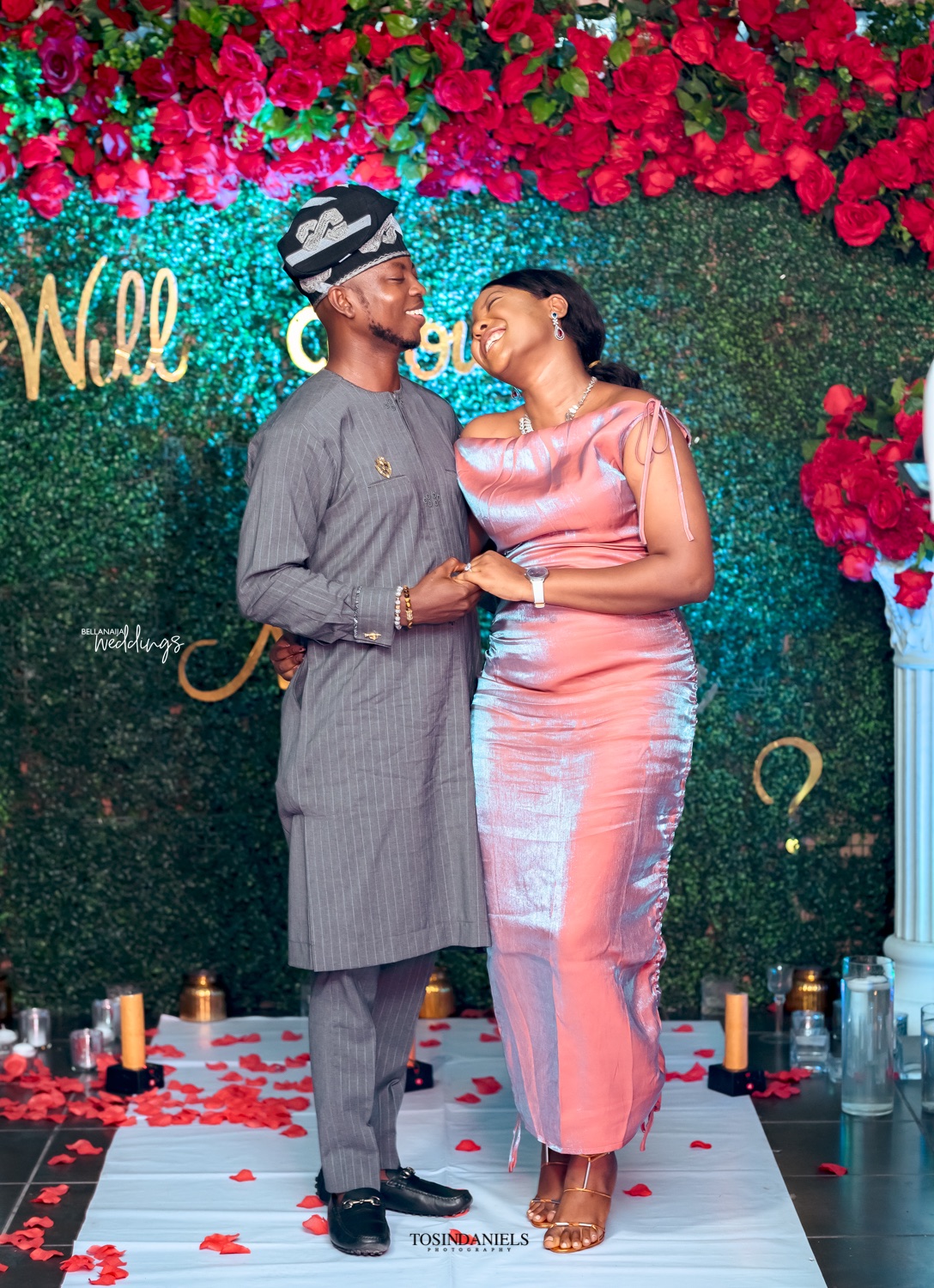 So, at what point did you know that she was the one?
Well, I like to feel like I have always known from our first conversation that I was going to commit to her. But I became 100% sure of it after a short while of us dating. Also, she liked my family and they liked her back. So, that gave me more confidence.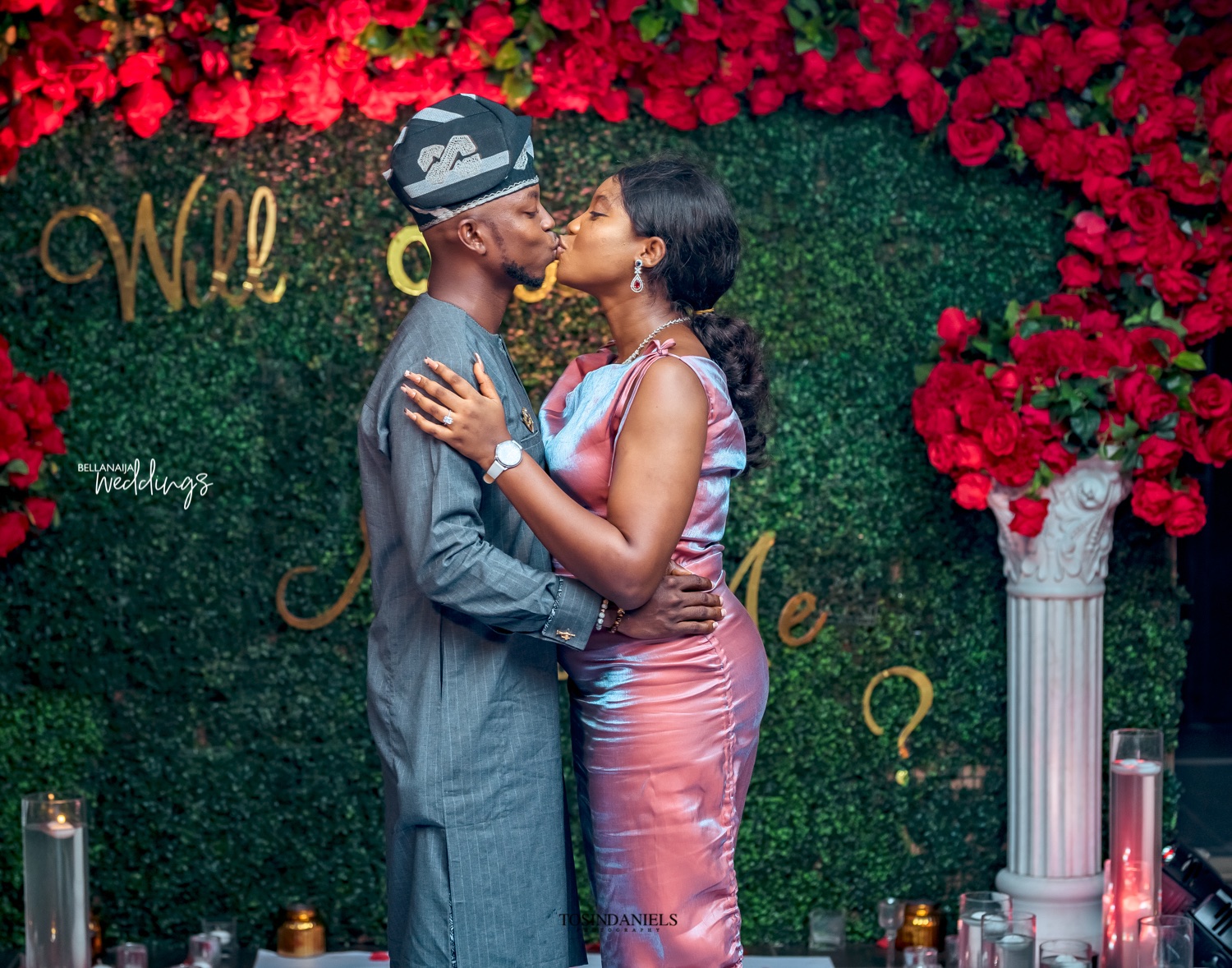 When you knew she was the one, how did you pop the big question?
Well, I have always wanted a very romantic and classy proposal. So I reached out to my friend/planner Kinsbond Events and we had a long chat about what I wanted and how I wanted it. She came up with amazing ideas and we just had to roll with what I felt was best. It was very tasking because I had to act normal with Onome so she doesn't catch wind of what we were planning (She has detective instincts). With each day closer to the D-day, it became harder keeping it from her, because we talk about everything. So with the help of my planner, a few of our close friends and my family, it was a very successful event. Even I was surprised myself…Lol.
We bet you enjoyed Damilola's story on how he met Onome and how he knew she was the one. If you did, then you should totally check out their proposal and how it all went down. Last week, Tochukwu spoke to us about how he knew his bride, Chidinma was the one. If you missed that, you should totally catch up here.
Credits
Bride-to-be: @honourmee
Groom-to-be: @ologs
Planner: @kinsbond_events
Ring: @bozjewelry
Violinist: @_aanuolin
Decor: @allurebylumarie
Photography: @tosindaniels_photograhy