Hey, fam!
We mentioned that March was filled with exciting activities and we did come through with it.  We kick-started the activities earlier this month and it was truly remarkable. The NewlyNearly experience by Golden Penny and BellaNaijaWeddings was created because of our strong belief in the longevity of happy marriages and that modern marriages can be sustainable and beautiful filled with love and joy. So this event was specially created for you to learn real and practical life lessons for the journey you are about to begin.
It featured real-life conversations about marriage and money, love and connection, relocation with the love of your life, modern-day parenting, and more. Using multiple platforms, we were able to bring together our attendees to discuss topics related to marriage and relationships. We also had nights to chill and bond with each other with the Pasta and Chill nights.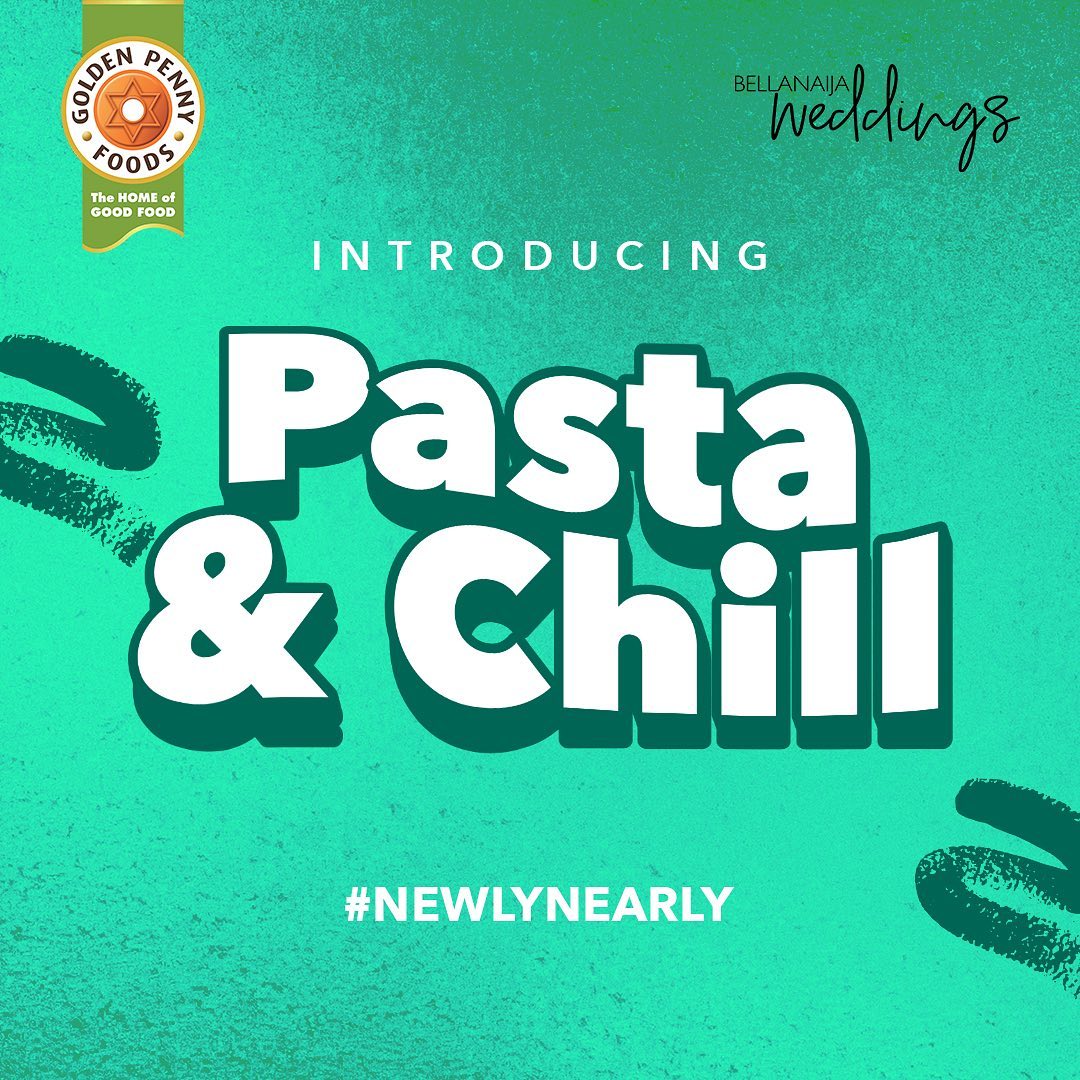 We kick-started the NewlyNearly experience with the Pasta and Chill on Friday, 12th  March 2021. It was an opportunity to bond and connect with those who are dear to you while watching a new Netflix release tagged "Just In Time". This was an experience to remember as we spent Friday night on the sofa, with a plate of yummy pasta from Golden Penny watching a movie and at the same time talking about it on our Twitter and Instagram pages. We had a number of people join in using the hashtag #NewlyNearly on Twitter and Instagram.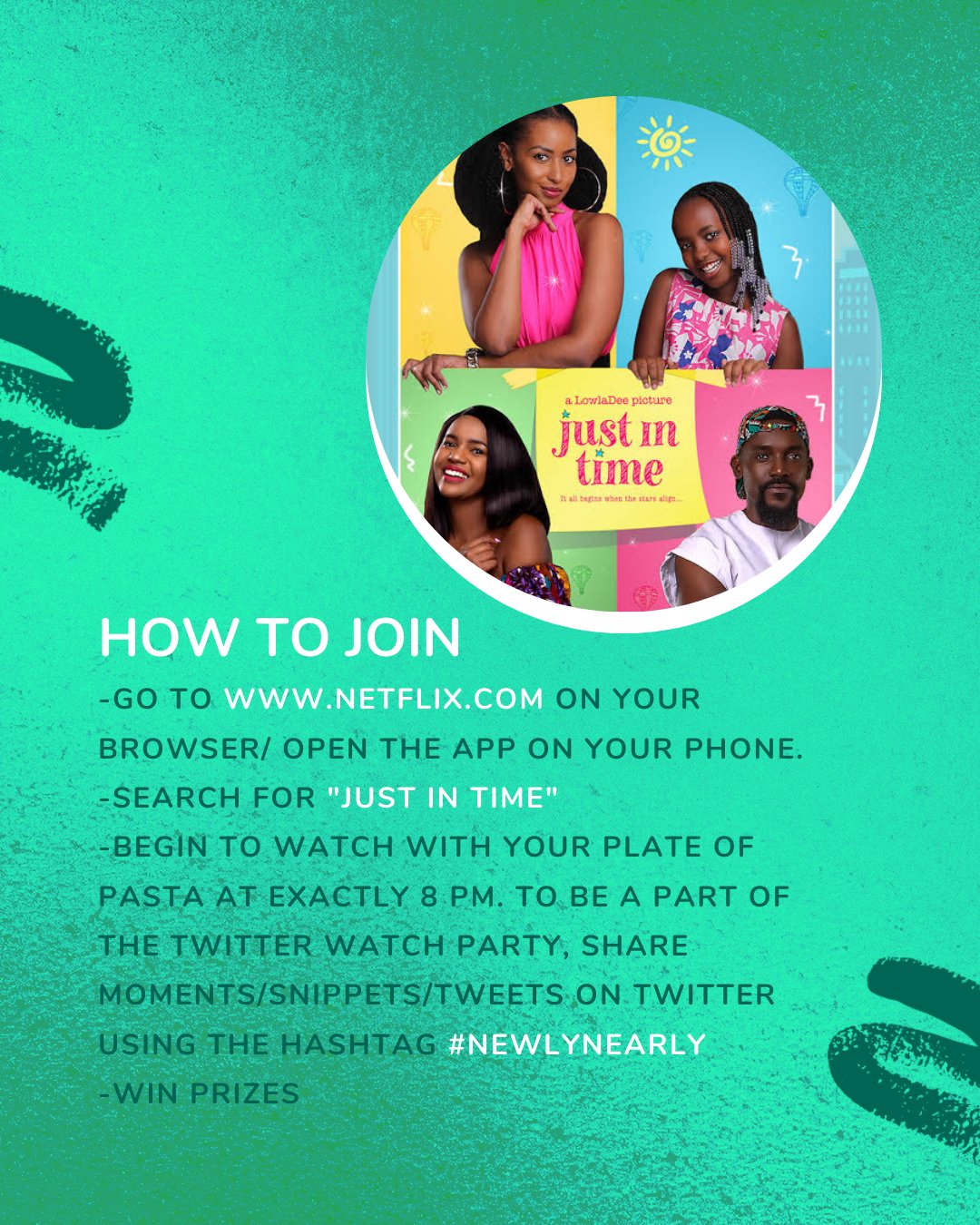 Then we moved on to discuss a very important topic on Clubhouse on Thursday, 19th March 2021. When we said multi-platform event, we certainly came through.  We took the conversation to Clubhouse and discussed "Who Should Pay for The Wedding?" We do understand that weddings are such a beautiful experience! Although, the days leading up to that big day come with a lot of decisions and planning. We're also posed with questions that need answers. Questions like who pays for the wedding? Some say it's the bride's family. Others opine that it's the groom. There's another school of thought that says it's the couple! That's why we decided to have this conversation and honestly, it was lit!
It was indeed insightful to hear different views from our audience from the UK, Canada, and across Nigeria. Ohh, we also got to hear from people who had their wedding over a decade ago. We definitely can't miss the beautiful moment between two brides-to-be when they shared about handling finances and bills during their wedding planning.  You should check out the four salient points raised during this conversation.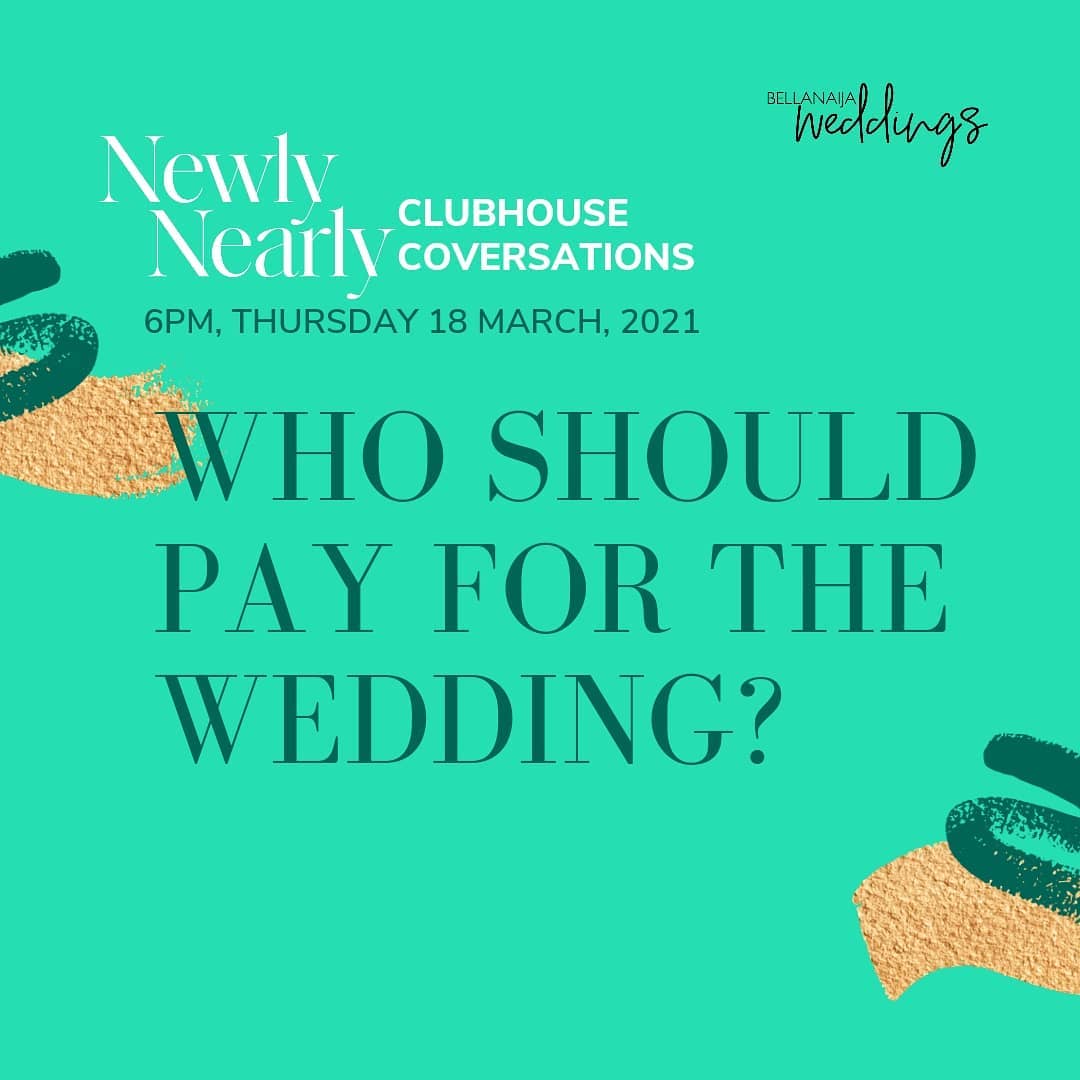 Our first Pasta and Chill was so good,  we decided to invite you on a date for another episode on Friday, 19th March 2021. Together we saw another new Netflix release "Who's The Boss". This time we took it a notch higher and gave out free data to 20 people to join in. The experience was even better because of the plate of delicious yummy pasta by Golden Penny to chill with. We not only had that, but we also connected with our community on our Twitter and Instagram pages to chat about the movie.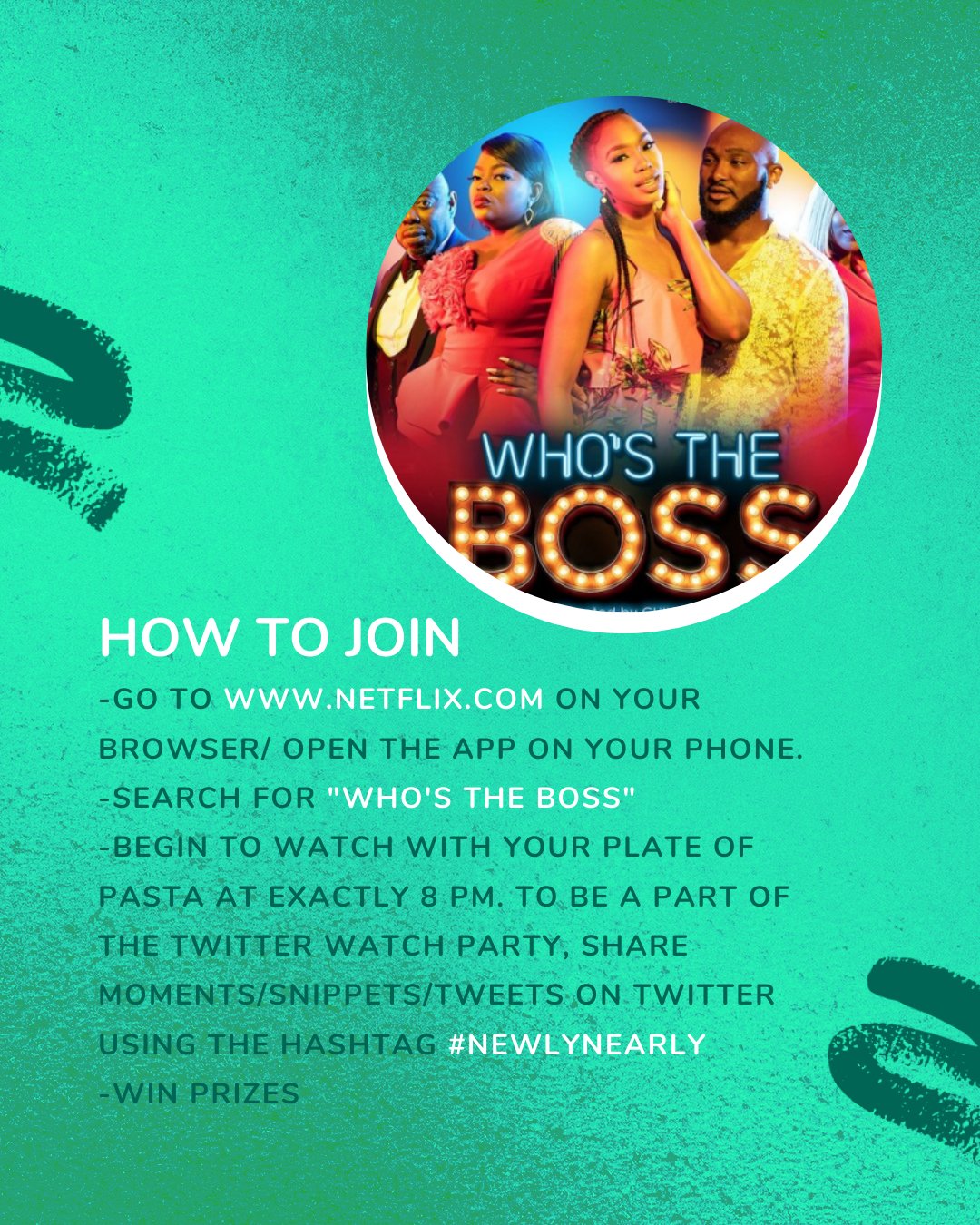 Just because of our very first Clubhouse conversation, we decided to go for another one on Monday, 22nd March 2021. This time we definitely had to talk about food, yes, food! When it comes to love and relationships, one topic that has always popped up in conversations surrounding them is FOOD! Yes, you read right! If you have ever wondered how much influence FOOD can have in dating, marriage and divorce? Then this Clubhouse Conversation was all about that. We discussed "What Has Food Got To Do With Dating Marriage and Divorce". A number of our listeners joined in and gave their opinion on this. It truly was insightful to hear different views and stories from our listeners.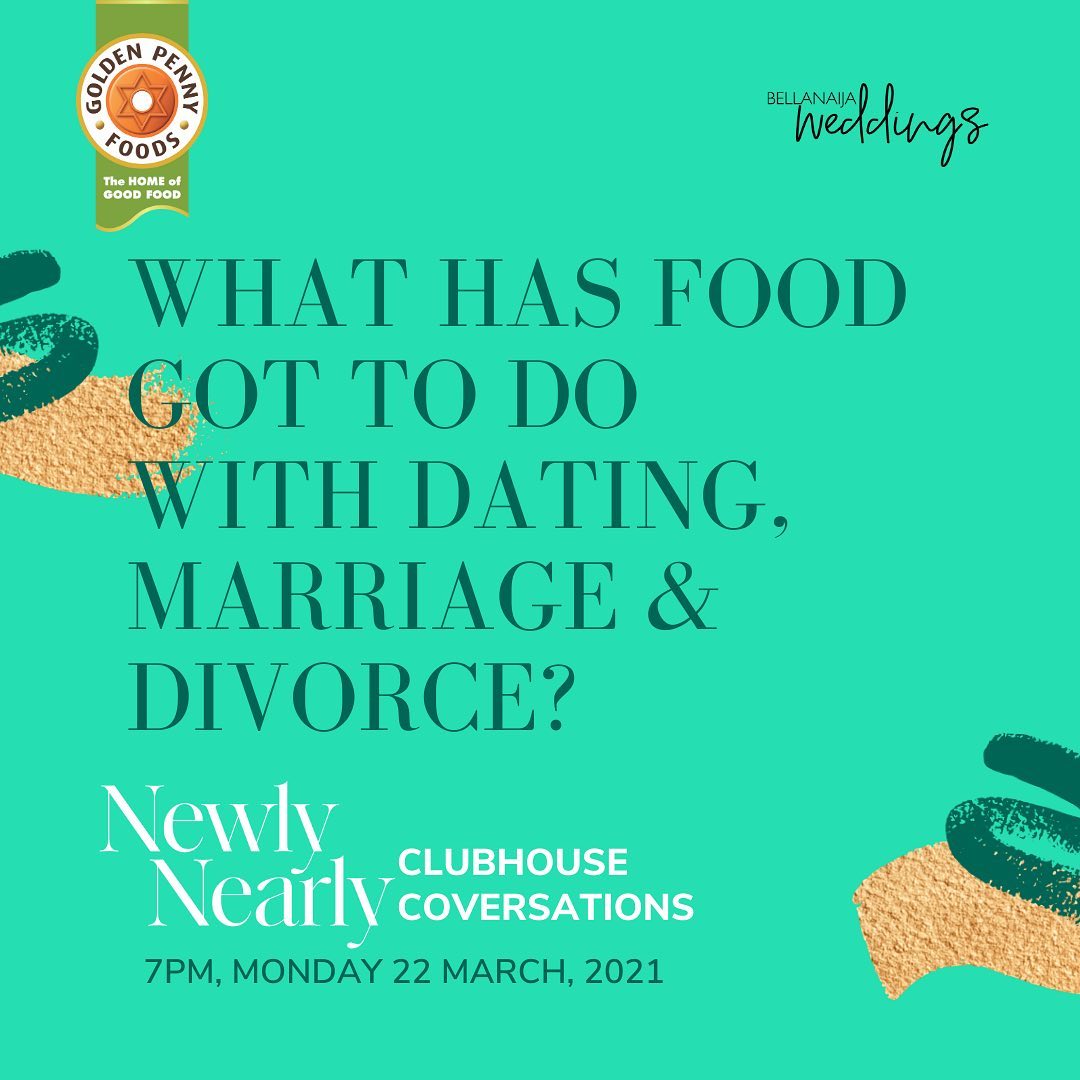 When you do something once, twice and it is good, you do it again. Pasta and Chill nights were amazing, a great time to let go of the stress of the week and bond with family/friends/lovers on a Friday night. So on Friday, 26th March 2021, we sealed off the Pasta and Chill nights with yet another Netflix movie, we saw the rom-com movie "Namaste Wahala ". This time the team at BellaNaija got a tasty plate of  Golden Penny pasta from Crunch n Chill. While our attendees joined in with their plates of pasta, again we connected with each other using the hashtag #NewlyNearly on Twitter and Instagram. Pasta and Chill was definitely an experience we didn't want to end.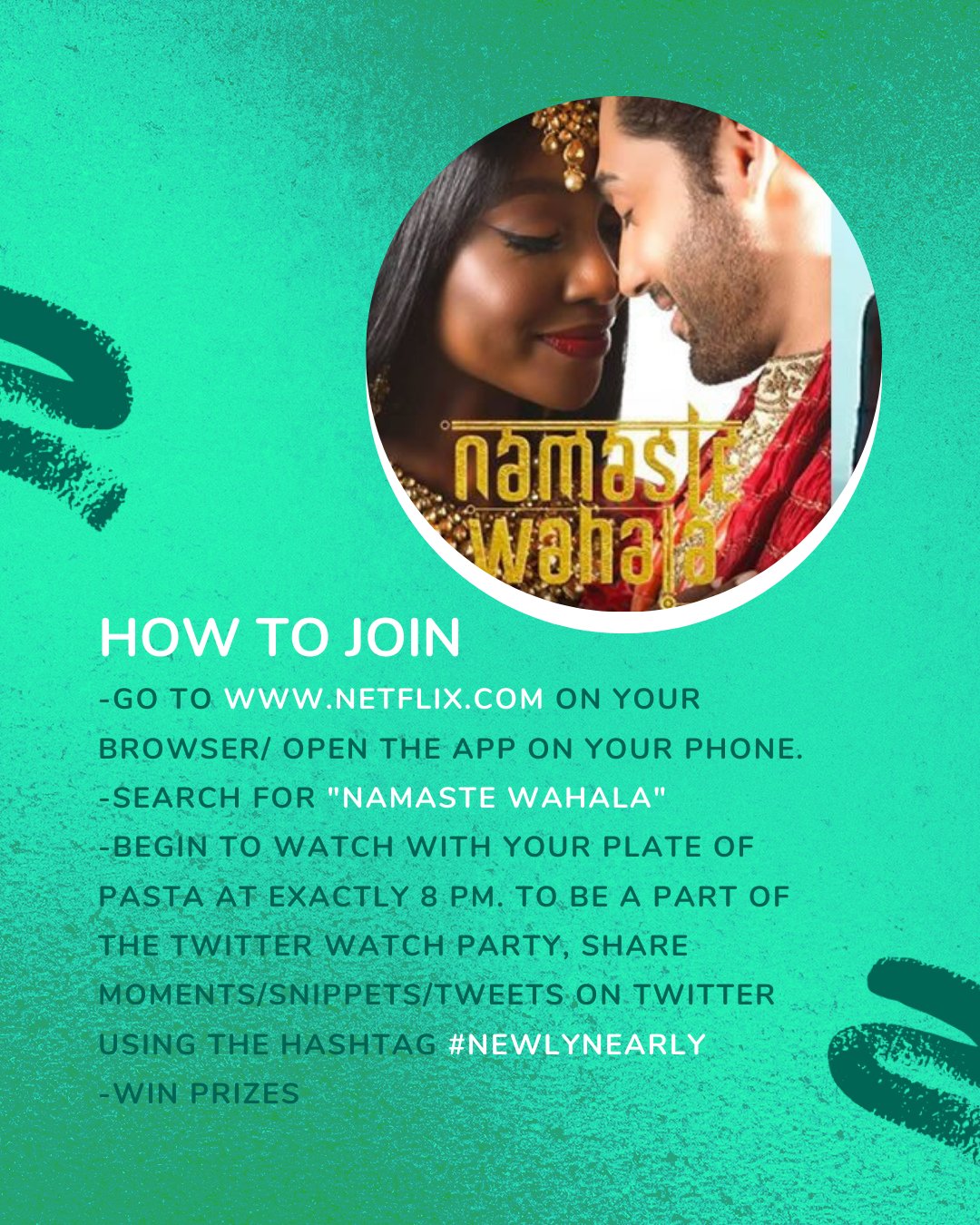 The last Pasta and Chill set us in the right mode for the NewlyNearly Virtual Gathering on Sunday, 28th March 2021.  At 3 pm, we all converged for our Webinar with our brilliant line up of speakers talking about different topics ranging from money and marriage, love and intimacy, relocation with the love of your life, modern-day parenting and wedding planning in a pandemic. Our speakers: Blessing Adesiyan, Tunde Omotoye, Bisola Borha, Ola & Bisi Soetan, Oluwatosin Olaseinde, Samuel Otigba and we add a surprise for our attendees by bringing in the exceptional Lami Tumaka to drop some words of wisdom.  Blessing Adesiyan brought the heat on Partners in Parenting: How to Build an Intentional Home, then Oluwatosin Olaseinde took us through Building Wealth Before and After You Get Married. We took it a notch higher with Bisola Borha sharing on Trends to Know While Planning Your Wedding in a Pandemic, then Ola & Bisi Soetan came on to discuss on How to Build A Fun and Healthy Marriage. We definitely can't miss out on the live cooking session with Samuel Otigba who was joined by his wife Bisola for a quick chat on love and food. Of course, Tunde Omotoye came through with all the Japa tips we needed when he talked about Immigrating with Your Better Half.   This session was remarkably incredible because our speakers said it as it is. Real-life conversations that our attendees couldn't stop talking about the depth and realness of it all. Our speakers also didn't stop at just their talk, they left a digital gift for everyone, you can get yours here. The NewlyNearly Virtual Gathering was Phenomenal and we have you all to thank for it.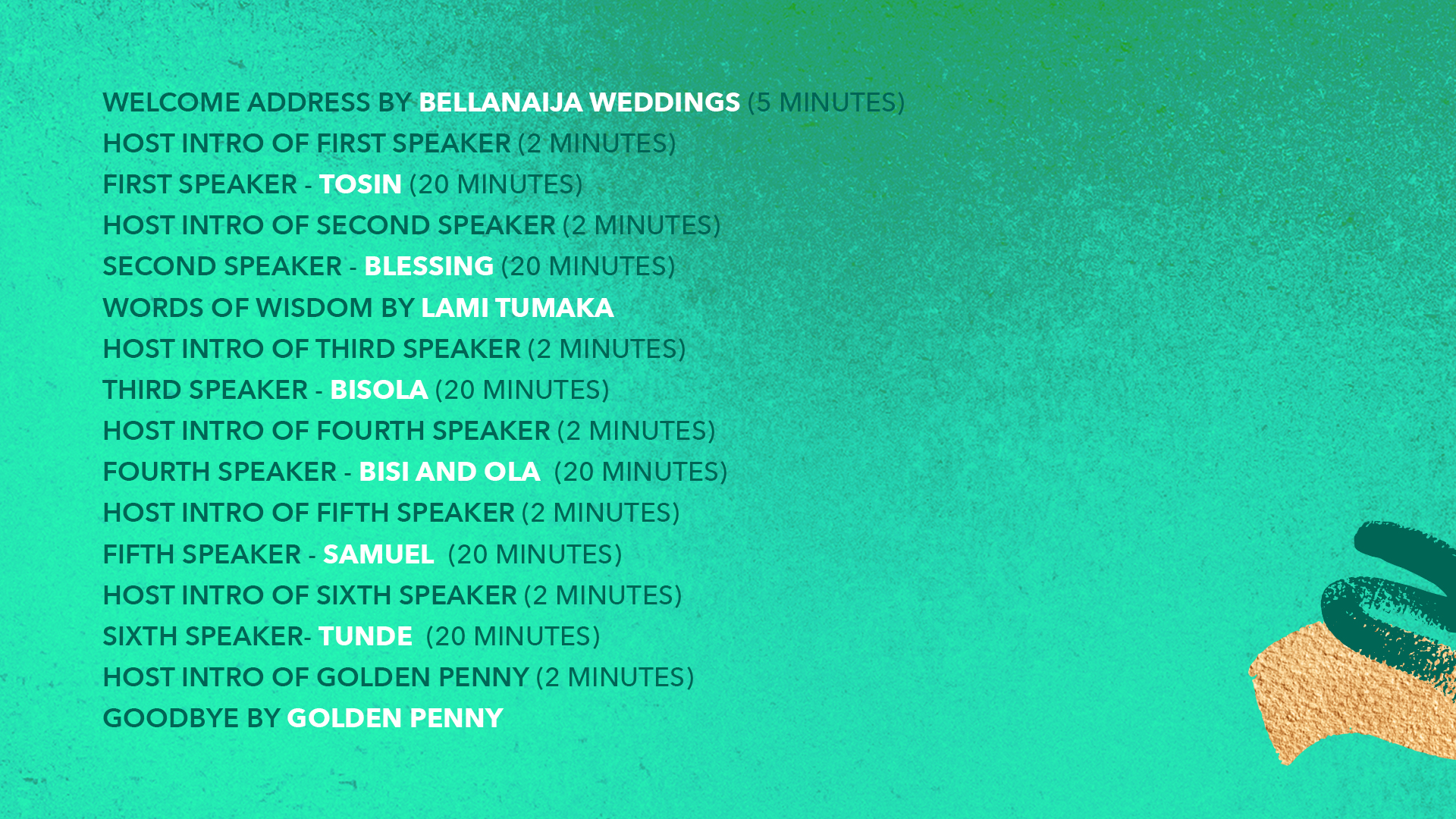 If you think that we ended it all here, then you are in for a surprise. What's a month-long experience without a party? At 8 pm we turned up with Global disc jockey, Prince Kalu (DJ Prince ) on the BellaNaija Weddings Instagram page. It was the NewlyNearly After-Party and DJ Prince was on the wheels for over 2 hours giving us jams back to back.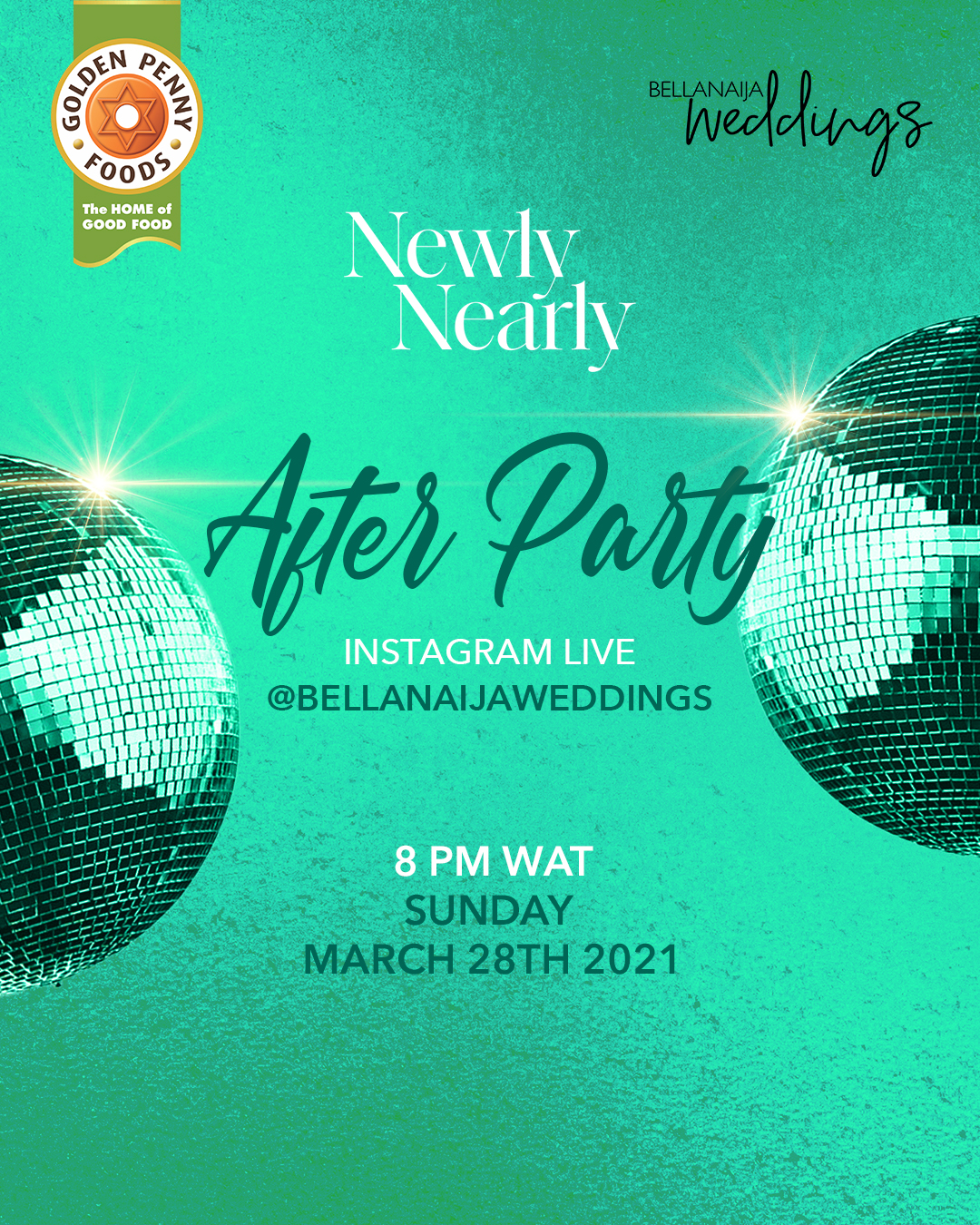 The After-party was even more lit with our NewlyNearly best-dressed segment where the winner went home with a sum of a Hundred Thousand Naira. Now that's how you end a month-long experience with a bang!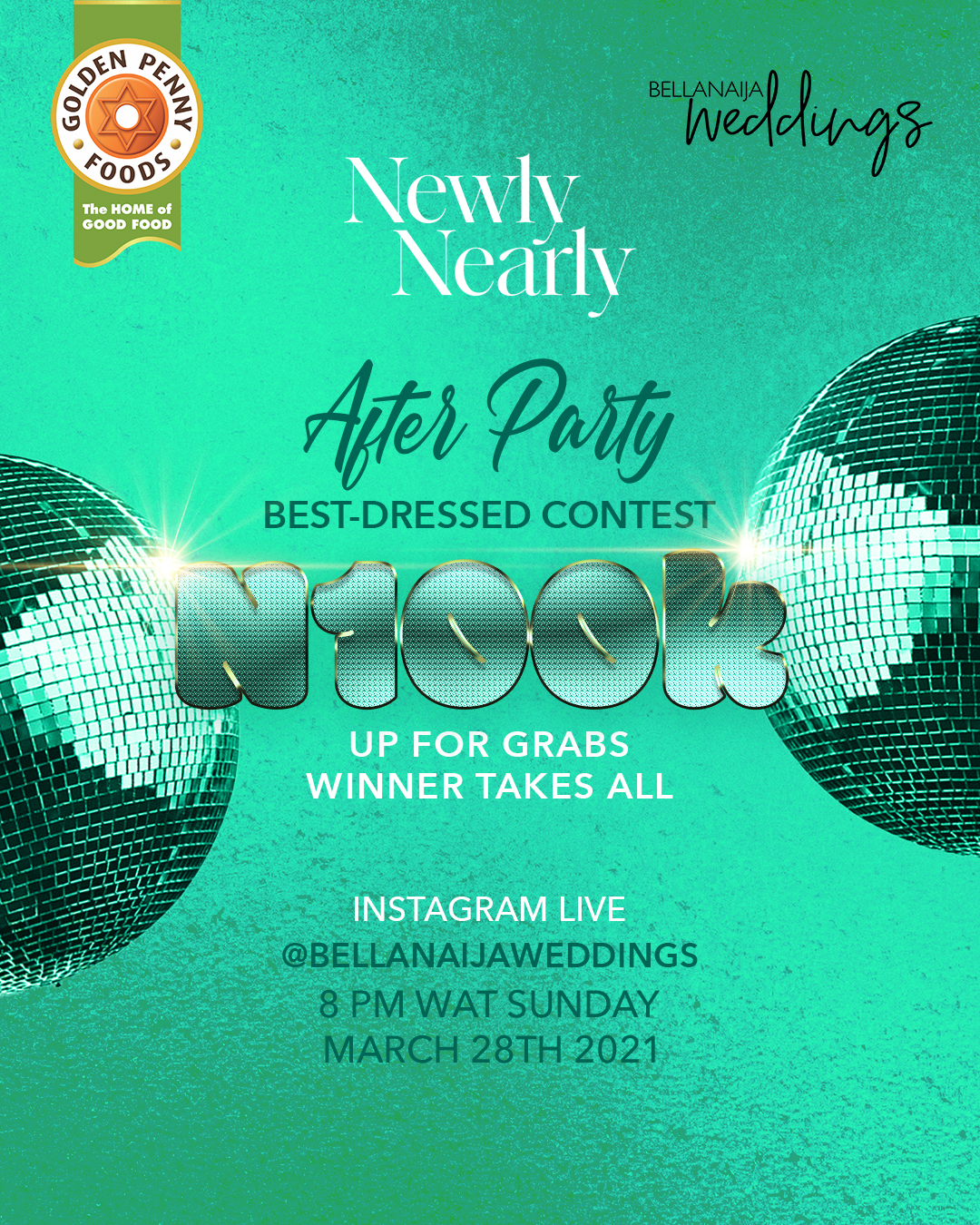 The #NewlyNearly experience was remarkable and we bet you can attest to that too.